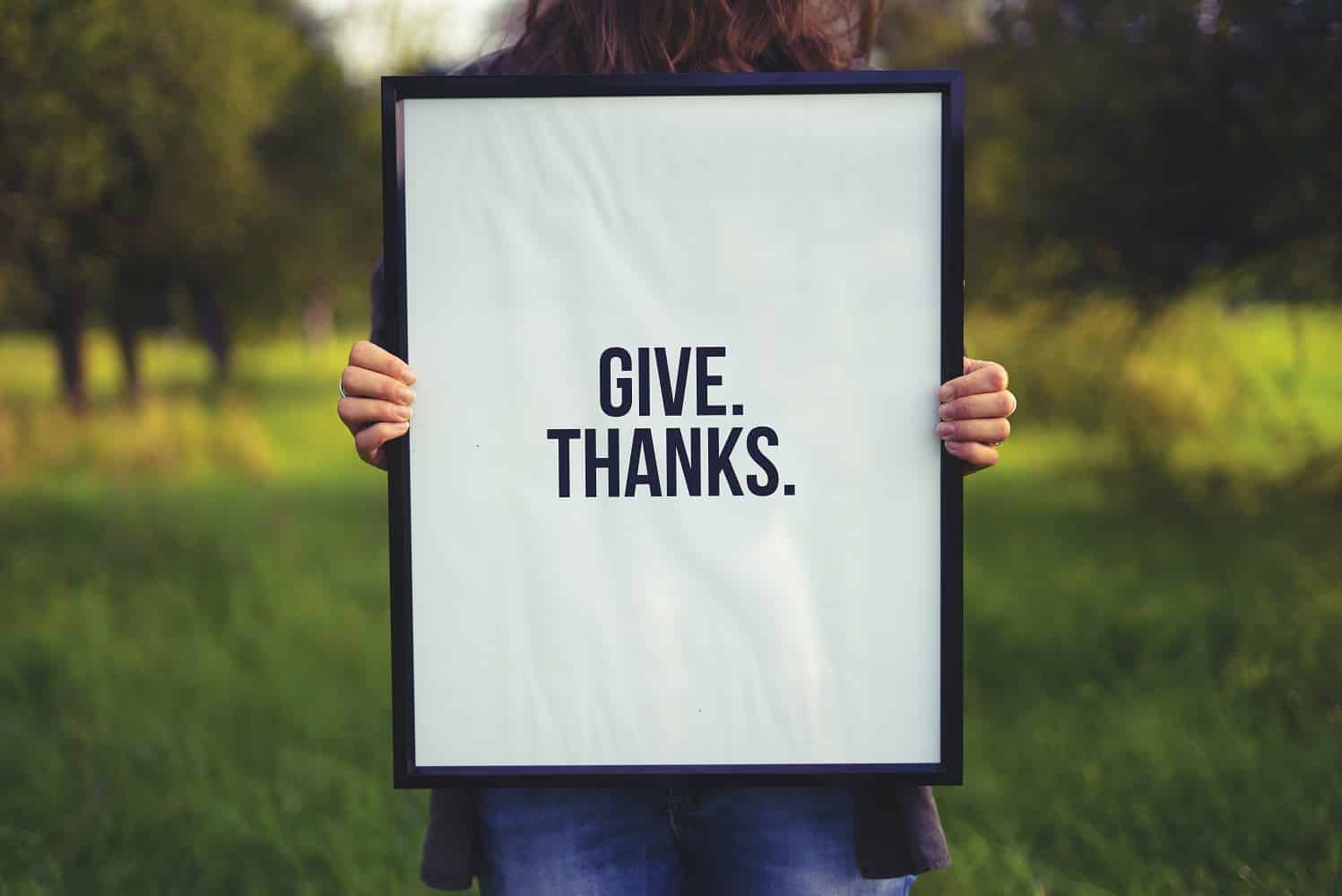 Are you a photographer or a digital painter who keeps exceptional creations hidden inside phone galleries? It is time to take them out!
With great online sources who are willing to frame an artwork and deliver it to your home, you needn't worry about a thing! It is not a hectic job anymore with easy-to-use websites and great discounts.
And what's more! If you do not have a good picture, most of these websites will provide you with an array of image options to choose from.
But when we set out to find out the best online sources for framing art, we found multiple choices and choosing one was rather challenging.
To save you from that hassle, this detailed and comprehensive list of the top options has been curated. We have also included a FAQ section to help you choose the right one for your needs.
So, without further ado, let's get down to business!
Top Online Sources for Framing Art
A brilliant option to frame high quality and flawless images is CanvasPop. It is a very user-friendly website that will allow you to customize your art to a great extent. They say ordering a print is "as easy as 1-2-3," and we couldn't agree more!
Why Did We Like It?
To begin with, the frame quality is superb, and each image is individually hand-stretched, making sure that it does not pixelate to fit in the frame. There are representatives who will get in touch in case the picture does not meet the requirements and will ask for a better image in case you are providing one to them.
Another great advantage of this company is that it will provide proof of printing before you want to finalize it. Here, a person will review the quality of print and give you a detailed description of it. On the basis of this, you can go ahead with your order or change the picture.
Besides, you can easily upload pictures from your computer as well as social networking sites. The frames can then be selected on the basis of shapes and colors of a picture.
Also, we know that the prints might seem to be slightly expensive in the beginning. But we would recommend that you watch out for discounts because they keep providing good deals which could get you up to 50% off.
What Could've Been Better?
The only drawback that this website has is that it does not provide priority shipping, and you will have to wait for some time to get it. While the company tries to deliver in the shortest time possible, it is best to keep 5 days in hand and order.
Pros
Provides proof of print

Very user-friendly

Constant offers and discounts

Handcrafted and checked individually
Cons
No priority shipping options
One of our top recommendations is ElephantStock, which stands true to its name. It is known for the large gallery of images and frames that it provides for you to choose from. Accompanied by a quick delivery time and brilliant customer service, this is indeed a professional's choice to get their art printed.
Why Did We Like It?
This website is known to provide professional results. They have a stock of frames that are used with high-resolution Giclee printed images. The canvas is made of a poly-cotton blend and this ink is mostly used for art houses and galleries. It is known to be extremely durable.
Plus, sizes range from 9×6″ to 48×32″, and hence, it is a great fit for all kinds of spaces. Be it a dorm room or a conference hall; you can get canvases everywhere.
Besides, the laminate is UV-resistant and does not get affected by water. The frame is also scratch-proof, adding on to the durability. You can safely hang it for years to come without worrying. The color and vibrancy remain the same.
To top it all, the customer care representatives are very supportive and will be available to talk at all points of the day. You can call them up if you have any issues while deciding on a print or order.
What Could've Been Better?
Free shipping can be availed inside the US and Canada if you order above a certain amount. But if you need to ship it outside the country, the charges are pretty high. They range from $9.95 to $100 or more, and hence, we would recommend checking the rates before proceeding.
Pros
High-resolution Giclee printing

UV and water-resistant

Does not scratch easily
Cons
International shipping charges are high
CanvasDiscount
Are you a bargain hunter looking for the best prices on the internet? CanvasDiscount will provide you with just that. It has the lowest prices in the market and provides high-quality frames. We were awed by the perfect art pieces that were delivered very quickly to our house.
Why Did We Like It?
The prices are something to highlight as they can go down to $5 for small prints. It proved to be a great bargain and made this company stand apart from the rest of its peers. Even for a minimum price, you will be getting high-quality prints.
They do not restrict themselves to framing portraits, and canvases and you can invest in printed mugs, blankets, pillows, and other accessories. The company also prints on metal and PVC. We got personalized jigsaw puzzles printed for our kids' birthday, and they loved it.
What's more! You will never get a pixelated image from them. In case the picture that you upload does not meet the size requirements, the site will warn you immediately and stop you from proceeding.
Further, they have an excellent delivery speed and can deliver the canvases within 2 days if you live in North America.
What Could've Been Better?
Although it provides such great services, it is not very popular and you will not find many people who know about this site. But when you place an order from them, you will realize how good and efficient the service is. Their choices will leave you in a dilemma for sure!
Pros
Provides some of the lowest prices

Easy-to-use and place orders

Multiple customization options

2-day delivery for North America
iCanvas
If you are looking for an easy-to-use service where you do not have to struggle to place an order, iCanvas is the one to go to. It makes exotic frames available to everybody. With their website featuring so many art frame choices to pick from, rest assured that you find the one!
Why Did We Like It?
On visiting the portal, we found it very easy to navigate. Keep the artwork in mind while you glance through a list of various colorful and designed frames. Every detail is clearly mentioned so that you can easily compare them and choose one.
Also, iCanvas has a very bright website filled with colors and vibrancy. You will want to spend time looking through what they have to offer. They do create a great first impression, and customers keep coming back for more.
Another great benefit is the number of deals and discounts that they offer on their wide range of products. These keep appearing almost every month, and you could get a great deal out of it.
Plus, this website has a proper return and refund policy in place. You can return the product if you are not satisfied, and a 100% refund will be initiated.
To add on, the customer service is also very impressive, and we got an instant reply from them regarding an issue. They can be approached if you face any problems with ordering.
What Could've Been Better?
They only accept high-quality images if you want to get one printed and framed. The minimum size has to be 500 KB for them to consider printing it. If you want large canvases, the picture size has to be bigger. So, you cannot get copies of original artwork printed from this store.
Pros
Good customer service

Great offers and discounts

Very vibrant and user-friendly site
Cons
Does not print average quality pictures
FrameBridge
We are nearing the middle of this list, and it is time to introduce FrameBridge. This is a brilliant portal which works perfectly for first-timers who haven't ordered frames before. Moreover, you will love their efficient customer service who can be approached for all kinds of problems.
Why Did We Like It?
First of all, they will provide you with an option to frame posters, objects, and cloth pieces. For the latter 2 options, you will have to ship them the product, and they will send it back framed.
It has a next-day shipping option, which will provide you with a masterpiece within 24 hours. In such cases, you can choose the style and design of the frame and then put in your object or artwork in it at home.
Next, it has a custom framing option that you can choose if you want to have an art piece framed and sent. They will allow you to custom build it and choose a frame accordingly. Each frame is hand made and expertly customized to achieve the perfect finish.
Lastly, shipping is absolutely free, and you will not have to spend money on shipping your objects to them too. Pay only for the product and get it delivered to your home too.
What Could've Been Better?
We found that the artwork we had sent over was glued to the mat behind it. Now, this can be problematic if you ever want to take the painting out of the frame. If you purchase just the frame, then this can be avoided, and you can choose not to glue it to the back.
Pros
Free shipping both ways

Frames are handmade

Friendly and efficient customer service
Cons
The artwork is glued to the back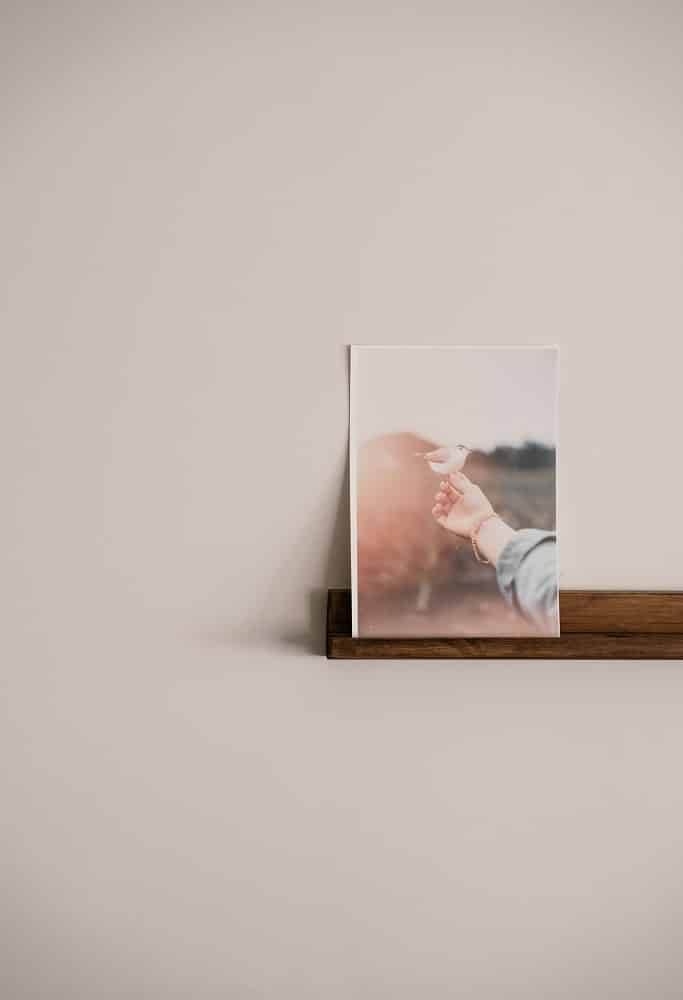 Simply Framed
Up next is a website that is dedicated to framing artworks. Simply Framed does exactly what its name suggests. It is easy to use and stays very accessible to everyone. From professionals artists and photographers to people who want to get their own images framed, this works for everyone.
Why Did We Like It?
They have 4 efficient options that you can choose from. The simplest one is to upload the image, and they will frame it and send it to you. This involves almost no hassle and should work perfectly.
Now in case you want to frame a physical artwork or piece of cloth, you can mail it to them, and they will frame and return it back. Shipping both ways is free, and you would not have to pay extra.
You can also choose to buy a frame and then attach the picture yourself at home or buy and gift a frame to a friend for his artwork. Here it is vital that you order the exact size so that the painting or cloth piece can easily fit in.
Coming to the frames, there are many classy options, and each can be customized to fit your art. We have some incredible art pieces up our sleeves, thanks to this company.
What Could've Been Better?
Although we have no complaints regarding the frames, we would have liked it more if they arrived in a week. You will have to wait for 10-15 days for the framed art to reach you, and hence if it is for a gift, you need to order early.
Pros
Real-time viewing of framed art before purchasing

Easy to order

Choice among 22 finishes
Cons
Delivery time can be reduced
Artifact Uprising
If you are looking for a website that is geared towards gifting and celebration, Artifact Uprising will be a great option. It has a gorgeous website, and you have beautiful framing options to choose from. The frames are sturdy and reliable, to say the least, and we were very impressed with it.
Why Did We Like It?
This is one of the most aesthetically pleasing websites that we have seen till now. It has a minimalist design and is very easy to navigate. You can choose among deep-set classic frames and modern and contemporary designs. There are various colors and materials that one can select too. From floating frames to modern metal frames, the choices are enormous.
You can even design your own frame within minutes. Upload a photo or send them the physical object to be framed. If it's an image, they can suggest minor editing and enhancements too, which will be done free of cost. Once that is in place, choose among the multiple framing options and then place an order.
To help beginners or DIY enthusiasts, they have a detailed guide on their website, which provides information about which frames complement the kind of artwork that you are providing. It will help you make a choice faster. If the guide is not sufficient for you, the customer representatives will help you out.
What Could've Been Better?
If you just want to order a frame, it will not take long to arrive, but if you are getting an art piece framed, then the time taken is pretty long. We had to wait for over 15 days to receive the print. This could be frustrating, and if you want the painting to be delivered at a particular date, you have to order well in advance.
Pros
Hanging hardware is provided

Large range of frame designs

Minimalist website design
SnapBox
Next up is another popular framing service that will provide your paintings with the perfect frame that it deserves. Known for 3 decades of brilliance, this company has been a preferred choice among many customers. It will provide a set of customization tools to use.
Why Did We Like It?
Every single frame that this brand creates is checked twice before your artwork is attached to it. They are designed and carved just the way you like it, and they pay attention to your smallest requirements. In case you do not like the product, they are ready to make changes and fix the issue immediately.
Secondly, they have a lot of image options. In case you do not have an image finalized, you can look through their wide collection of it. The picture can then be framed as per your instructions.
Also, they are well known for providing huge discounts. When we went to their page for the first time, there was a discount banner that greeted us even before we could go through their products.
Overall we loved their offerings, and we found it to be priced reasonably too. You will not have to go over your budget to get one.
What Could've Been Better?
There is a slight issue with the website as it keeps reloading in between, and hence we had to upload a picture twice before it could be saved by them. This could be a little frustrating, and we would suggest being a little patient with the site, and you should not face any issues.
Pros
Premium quality frames

Wide range of image options

Great discounts and offers
Cons
The web page keeps reloading
Keepsake Frames
Are you looking for a website to print your phone images for an accent wall? Keepsake Frames will help you do just that with a phone-friendly website that can be operated through phone, and you can directly upload pictures from it. Read on to know more about its bells and whistles.
Why Did We Like It?
However many cameras we buy, the mobile phone is something that accompanies us wherever we go, and hence we end up taking the best shots on a phone. This site will help you transfer the best of these images to your wall. You can use images directly from any phone's gallery, or you could even upload them from social media.
A virtual assistant will help you through the complete process. Choose a frame according to your artwork or photo and if you face any problems, call up customer care immediately.
Furthermore, we had no doubts about the frame. Each one is made with care, and they are also known to be one of the best frame-makers in the US. The wide array of choices will leave you satisfied. There are frames with different colors, layouts, and designs.
Besides, they will allow quick delivery, and you can get your item delivered within a few days.
What Could've Been Better?
We have no complaints regarding the frames, but we would have been happier if there were more editing options. Editing tools are limited, and hence we had to edit the picture on another site and then upload it here. We would recommend that you do the same if the picture needs editing.
Pros
Handmade exquisite frames

Convenient mobile app

Quick delivery
Frame It Easy
We are finally nearing the end of the list, and it is time to introduce Frame It Easy. If you were hunting for a budget-friendly option, this is one of the best choices that you have. It will give you great quality along with budget-friendly prices.
Why Did We Like It?
Like most of its peers, it has a very colorful and easy-to-use website. The first page itself will show you different kinds of frames to choose from. So, the order is going to be an easy and quick process for you.
Finalize a frame and a frame design and go on to select the color, size, and shape before you place the final order. You will be given 2 options, either you can upload a picture, and it will be delivered to the doorstep after being framed. Otherwise, you could buy the frame and assemble it at home. The process is very easy, and you will be able to do it without anyone's help.
Another great advantage is that the frames are pretty affordable. This is great news for DIYers on a budget and you can still do up your room in a classy way at a lower cost.
Further, every frame is equipped with an acid-free foam core backing. This ensures that the frame stays protected and lasts for a long time.
What Could've Been Better?
Although the website is great, we felt that the customer service could be better. We tried contacting them and got a reply after 48 hours. Since we needed the product immediately, this proved to be frustrating. It is recommended that you check out the frames and order them well before the date that you need it.
Pros
Very informative website

Easy ordering process

Very affordable product
Cons
Inefficient customer service
Framed & Matted
Just as the name suggests, Framed & Matted is known for its high-quality premium printed frames. There is a large variety of framing options, and we were very happy to see the quality and the affordability too. They will not create a hole in your pocket for sure!
Why Did We Like It?
Do you want your wall decor to stand out? Boast of a well-designed house and show off your home decor skills with fabulous framed paintings around your house. The website provides a lookbook where you can search through thousands of framing and picture options. You can create a unique piece yourself and get it printed.
Adding to it, there are consultants who will act as your virtual assistants and will guide you through the whole process. They can assist you in deciding a frame according to the color of a painting and the wall on which it will be displayed. Give them the information, and they will not hesitate to help you out.
Also, you can assemble the frame on your own. It is very easy, and you do not have to mail them the paintings or objects. They will provide you with all the tools necessary and will ensure that you can attach it safely. There are 2 mats provided, and you can choose which one to use.
What Could've Been Better?
If you want to order a number of paintings and do not have the time to assemble, then that might be an issue with this site. There are no options to order complete framed items, and you will have to buy the frame separately.
Pros
All hardware and double mat provided

Virtual assistants to guide you through

Provision of a lookbook
Cons
Assembling can be time-consuming
Frequently Asked Questions 
Now that you have a clear understanding of the different online sources that provide framed art, you will know that each one is unique in its way. There are variations in printing speeds, delivery, quality, and stock of images.
To help you out, we have put together a list of frequently asked questions. You can glance upon them to get a clear understanding of the types of services and what to look for in it. Take a look now. We hope this guides you towards buying the one that fits the best.
How Long Does It Take To Frame A Painting?
This depends on what you demand out of the company. If you simply want to buy a frame, it should not take more than 3-5 days to arrive. But if you want a customized piece with an image printed and framed, it may take up to 15 days to get it delivered.
In some cases, if the brand has stores in the locality, you could talk to them and pick it up within 24 hours from one of their stores. This makes the process simpler and beneficial in case of emergencies.
What Does A Virtual Assistant Do?
The primary work of a virtual assistant is to ensure that your work can be completed without any issues. The whole process of choosing a frame and image and placing the final order should be smooth. It's the virtual assistants who make that happen. They will help with choosing the frame as per your needs and will give you suggestions if asked.
How Do You Take Care Of Your Frames?
Frames need to be wiped regularly to maintain their color. Dust tends to settle on it a lot, and hence you should wipe it at intervals. Also, if the wood is not used, you can use a gentle cleanser and water to wipe the surface. This will ensure that no dirt or particles remain on the surface.
Final Words
Let's face it; today, with the advancement of technology, getting pictures framed is not a difficult job anymore. Choose one of the websites, provide a good picture and choose a frame of your choice to complement it. The website will ensure that it reaches safely to your doorstep.
With this, we come to the end of this detailed guide about the best online sources for framing art today. But before we take our leave, let's go for a quick recap of our favorites. CanvasPop is the best overall for its incredible frames and easy-to-use website.
On the other hand, if you are looking for a large stock of images, ElephantStock is going to be an excellent choice. At the same time, if you are looking for the best deals, turn to CanvasDiscount.
Happy shopping!
Related Articles
15 Best Canvas Printing Service Providers
The Best Websites to Get Your Art Framed Online
15 Best Canvas Printing Services Today