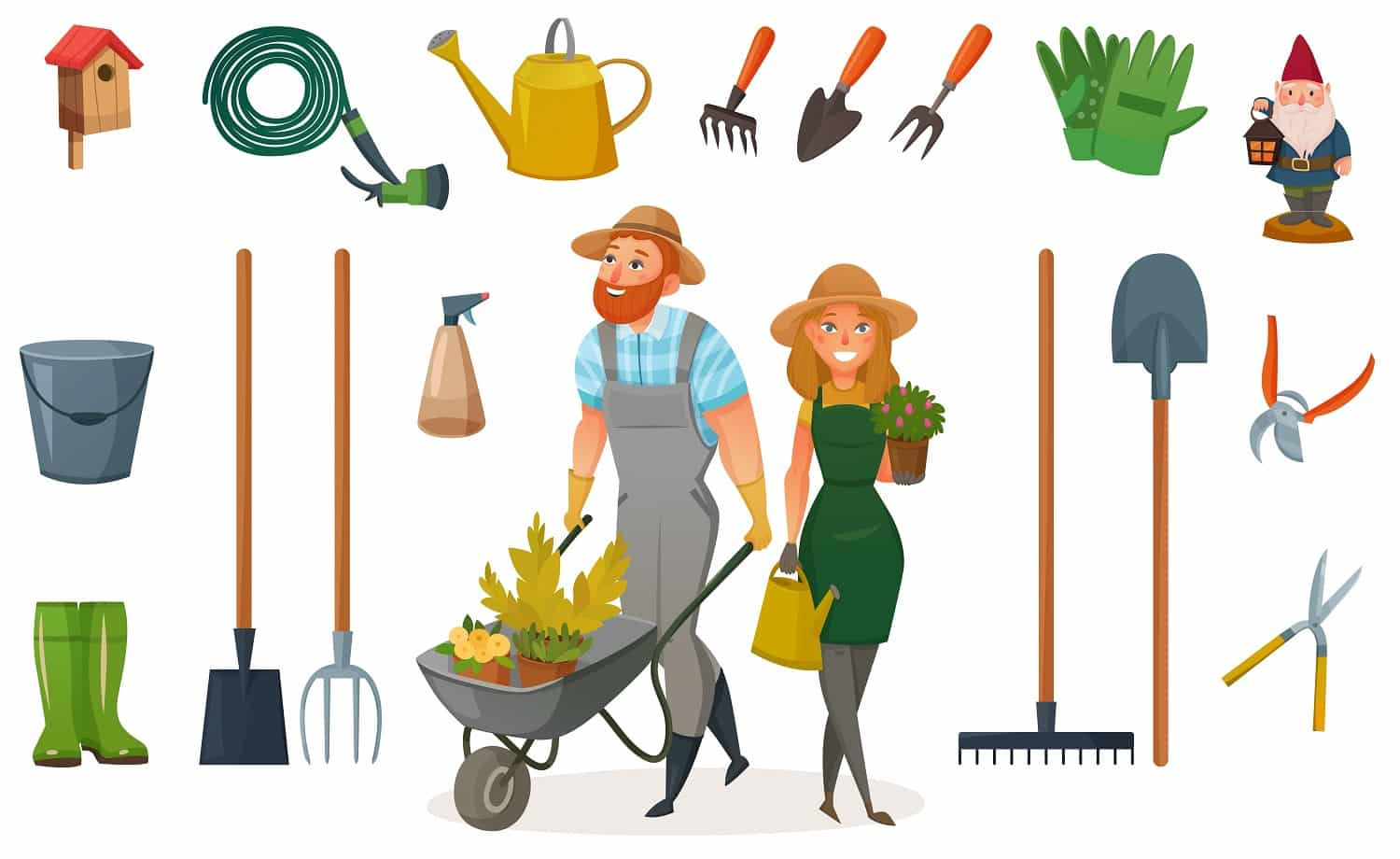 Summer is here, and it's time to take extra care of the lawn that you've grown with the utmost love and attention.
High temperatures can dry out the soil in your gardens. In summer, lack of humidity in the air causes the soil to compress. It becomes nearly impermeable, and it is doubly difficult for water, air, nutrients, and fertilizers to penetrate the layers and reach the roots.
Needless to say, such conditions may prove to be fatal for your plants.
This is where a lawn aerator comes to the rescue. As an essential component of your toolkit, it works to keep your lawn hydrated and nourished. However, given the number of premium quality products thronging the market, it may be hard to choose the right one for your needs.
With this in mind, we have compiled a list of the 13 best lawn aerators available out there. Read on, we're sure you'll find the one!
Best Lawn Aerator 
IMAGE
PRODUCT
DETAILS

Our Top Pick

Our Top Pick

Greenworks 10 Amp Corded Dethatcher

Ergonomic padded grips
Stainless steel tines
3-position tine depth adjustment

VIEW LATEST PRICE →

Mantis 7321 Power Tiller

4 tempered steel blades
60 spring-steel picks
Dethatches 15-inch swatch section in one stroke

VIEW LATEST PRICE →

LoTech Products Crank Twist Compost Aerator

No power source required
Eco-friendly operation
Efficient corkscrew design

VIEW LATEST PRICE →

Yard Butler Lawn Coring Aerator

Promotes root and turf growth
Foot bar for additional leverage
Height optimized for multiple users

VIEW LATEST PRICE →

Agri-Fab 45-0299 48-Inch Tow Plug Aerator

48-inch weight tray; holds 140 lbs
Heat-treated aeration knives
Cantilever transport handle

VIEW LATEST PRICE →

Brinly PA-40BH Tow-Behind Plug Aerator

24 heat-treated spoons
Extract 3-inch long plugs
Narrower plug design

VIEW LATEST PRICE →

Garden Weasel 91818 Garden Aerator

Carbon-steel construction
Rust-resistant
Eco-friendly

VIEW LATEST PRICE →

Pride Roots Lawn Aerator Shoes

Sturdy feet straps
2.2-inch long spikes
30-day money-back guarantee

VIEW LATEST PRICE →

Brinly SAT-40BH Tow-Behind Spike Aerator

11 8-inch galvanized steel stars
132 tine tips
2-inch long spikes

VIEW LATEST PRICE →

Abco Tech Lawn Aerator Spike Shoes

Strong plastic base
13 heavy-duty spikes
2-inch nails

VIEW LATEST PRICE →

Punchau Lawn Shoes

12 2-inch long spikes
Stable base platforms
Three adjustable straps with buckles

VIEW LATEST PRICE →

GoPPa Lawn Aerator Shoes

Ultra-long spikes
Privileges user comfort
Time and energy-efficient

VIEW LATEST PRICE →

Goplus Rolling Lawn Aerator

18-inch wide roller
Sturdy wheels for maneuverability
Hardware included for assembly

VIEW LATEST PRICE →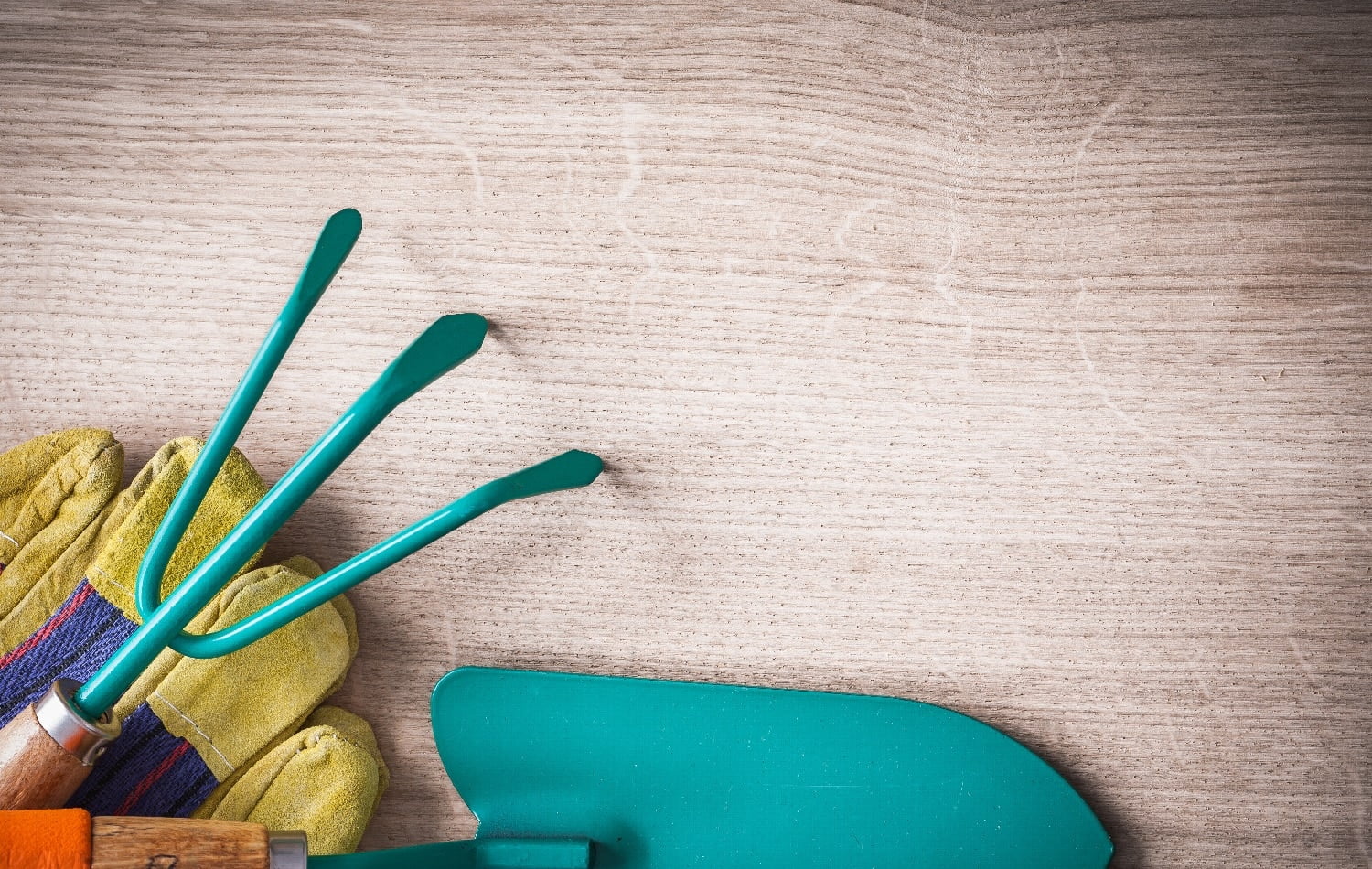 Greenworks is unparalleled when it comes to gardening tools, so it's no wonder our list starts off with its product. Sustainable and highly reliable, the 10 Amp corded dethatcher is an excellent device. With an impressive array of features under its belt, it makes for a worthy addition to your toolkit!
Sale
Why Did We Like It?
What impressed us the most about this aerator is that being a corded dethatcher it ensures zero carbon footprint – a highly coveted attribute in recent times. This, however, in no way denotes a compromise on performance. Combining functionality with a high degree of operational efficiency, it features a padded grip with an adjustable handle that secures user comfort.
In addition to that, the 3-position tine depth adjustment affords the user greater control and freedom of maneuverability. This way, it enables the removal of matted layers, thus guaranteeing optimum health for your lawn.
Lastly, Greenworks' emphasis on durability is well-established and this product is no different. Its stainless steel tines stay sharp after prolonged use and the compact, lightweight model also offers great ease of operation alongside it. Furthermore, it comes with an attractive 4-year warranty which clearly speaks for the brand's faith in its own products.
What Could Have Been Better?
It is nearly impossible to find faults with the 10 Amp dethatcher. The only issue is that the washer of the product is prone to cracks. However, we're certain you can see how minor a problem this is. In fact, considering what's on offer, this is hardly a problem at all!
Pros
Zero carbon footprint

Great value for money

Efficient and sturdy

Compact design, lightweight
Cons
Washer of tine prone to cracks
Next up, is another powerful gardening tool from a trusted brand. The 7321 Power Tiller from Mantis is an excellent aerator that is versatile in its functioning and offers a sophisticated level of efficiency while at it. If we're being honest, it's one of the best products you can buy for your garden.
Sale
Why Did We Like It?
As far as features go, there is not a single thing to dislike in Mantis' product. A combination of factors leads to superior aeration. One of them is the use of four tempered steel blades that ensure complete removal of thatch in the soil. Also, it is equipped with 60 spring-steel picks that enable the instrument to swipe through 15-inch wide sections in one stroke!
Moreover, the product comes in a combo-pack of aerator and dethatcher. This allows for greater versatility and flexibility in operation and also improves overall performance. Additionally, the combination of the two leads to a more economical purchase as the user is free to avail of both functions for the same price.
Last but not the least, Mantis' product is built to last. A lightweight tool, it is resistant to wear-and-tear and can withstand hours of use without compromising on functionality or durability of the fittings. All in all, it is an exceptional piece of equipment that promises the best and delivers the same.
What Could Be Better?
The Mantis 7321's excellence comes at a cost. Priced considerably higher on the scale, it makes for a premium purchase and may not cater to all budgets. But for the ardent landscapist willing to spend a little more, it is a tool worth considering as its efficiency is undeniable.
Pros
Versatile functioning

High efficiency of operation

Superior thatching and aeration
LoTech is a brand that offers great reliability without burning a hole in your pocket. This user-friendly aerator makes for a worthy companion on most gardens and delivers a commendable performance. Lightweight and simple in construction, it is a product certainly worth checking out.
Why Did We Like It?
This excellent tool from LoTech has a unique feature to offer. Entirely manual in operation, it is a handheld lawn aerator that produces zero emissions and carbon footprints and is entirely eco-friendly. Further, it does not rely on any power source whatsoever which eliminates all chances of technical malfunction.
It boasts of a practical and efficient corkscrew design that makes short work of compost heaps, leaves, or vines.  Operation is simple; grab the curled handle and twist the crank clockwise into the pile, and twist the other way to remove the crank!
Essentially, this process creates air holes and mixes the compost adequately when repeated. Also, LoTech keeps user comfort in mind at all times. Being handheld, the model is light in weight and easily portable. A reliable tool and a budget buy, the Crank Twist aerator is something to keep an eye out for.
What Could Have Been Better?
Although an excellent device and difficult to criticize, it does demand a considerable amount of effort from the user and also requires them to be physically capable. However, given its functions, this is only a small compromise to make and is very far from being a deal-breaker.
Pros
Ergonomic and functional design

Sustainable and non-polluting

Good value for money

Lightweight, compact, portable
Cons
Requires considerable manual effort
Next on the list, is a practical, no-nonsense product that functions well to give you a fuss-free experience on the lawn. This aerator from Yard Butler is a capable piece of equipment and features a wide assortment of characteristics that take aeration a notch higher and leaves your garden looking prim and healthy.
Sale
Why Did We Like It?
Yard Butler's product scores high on a lot of aspects but we were especially impressed by its ability to decrease soil compaction. By enabling the user to extract 2.5-inch by 3.5-inch area, it not only allows for easy loosening of clumped soil particles but also eases the seepage of water, air, and nutrients into the earth.
The aerator, through its method of functioning, promotes turf growth which in turn replenishes and nourishes the roots of plants. Therefore, the tool ensures the holistic growth of a lawn with each use.
A discussion of this model will be incomplete without a mention of its design. Built to maximize both utility and comfort, it features a foot bar that distributes pressure to the legs along with shoulders and arms. Also, at 37 inches, its height is optimized for most users and the appliance is also incredibly light in weight.
What Could Have Been Better?
This otherwise excellent tool faces only one problem and a minor one at that; it is sometimes prone to clogging. However, that depends on the nature of the soil it's used on, and also, it does not bring up plugs. This is no issue that Yard Butler's customer service cannot resolve and we'd suggest getting in touch with them in case of a similar emergency.
Pros
Suitable for large-sized properties

Efficient, holistic maintenance of lawn

Ergonomic design and lightweight
The next product on our list is built for all your heavy-duty aeration tasks. A true workhorse, the 45-0299 from Agri-Fab is well-suited to tackle a range of duties that require an enhanced capacity to function and an equal degree of durability. Read our review of it to learn all about this excellent gardening appliance!
Sale
Why Did We Like It?
Agri-Fab is a well-known name in the field of garden tools and especially lauded for its excellence in power-tools. This product from the brand is no exception to the rule and performs exceedingly well when it comes to heavy-duty tasks.
A number of features work in combination to ensure a stellar performance. The aerator boasts of a 48-inch weight tray with a capacity of 140 lbs, which allows for greater penetration into the soil. This is augmented by heat-treated aeration knives which not only offer improved longevity but are also backed up by six additional sets of such knives.
Furthermore, this is a tool that takes operational efficiency seriously. Equipped with a cantilever transport handle and wide pneumatic tires, it simultaneously ensures easy maneuverability and protection for your lawn surface. With a 3-year warranty and an outstanding capacity for work, the 45-0299 stays in our best books!
What Could Have Been Better?
Although remarkable in all aspects, this aerator could improve in terms of quality control. However, on no account does it malfunction and such issues are easily resolvable with the help of Agri-Fab's customer support. It is a responsive team of efficient staff who are sure to assist you in every way they can.
Pros
Ideal for heavy-duty aeration tasks

Superior quality of functioning

High operational efficiency
Cons
Issues with quality control
Powerful and built to last, Brinly's aerator combines functional efficiency with a durable design. Fitted with a stunning array of features, it excels on all conceivable accounts. This product is definitely one of our top picks from the list and we recommend you take a good look at it while making a purchase.
Why Did We Like It?
This excellent product from one of our most trustworthy brands is another workhorse on the list, along with Agri-Fab's aerator. The PA-40BH is adept at relieving tight, hard-dried soil and utilizes 24 heated spoons for doing so. Alongside this, it is also efficient in extracting 3-inch long plugs of soil, thus allowing for the free passage of water, air, and nutrients to the roots.
Further, the narrow plug design enhances its penetrative capacity while the steel-body of the appliance secures durability. This is important, especially in a device geared toward heavy-duty tasks, as it prevents serious malfunctioning that could arise as a result of prolonged work.
Last but not the least, the weight tray of the aerator has a capacity of 150 lbs and the transport lever does away with portability issues altogether. For a device of such competence, it is considerably light in weight at 64.5 pounds and makes for a reliable companion to the professional landscapist.
What Could Have Been Better?
The only minute issue with this trusty device is that the lever pin often gets disengaged and the user has to get off the tractor to put it back in place. Although it delays the process slightly, we'd say it's a small compromise to make in return for such efficient functioning.
Pros
Ideal for a variety of heavy-duty functions

High penetrative capacity

Portable device with high operational efficiency
Cons
Lever pin gets disengaged
Following that, we have another manual aerator that exceeds expectations and leaves little room for complaint. Both functional and aesthetically pleasing, it makes a great argument for design that is both ergonomic and pleasing to the eye. Read our review to know more!
Why Did We Like It?
This manual aerator from Garden Weasel makes for an excellent companion on small to medium-sized yards and gets the job done well and on time. It penetrates the soil deep enough to allow free and adequate seepage of water, air, and fertilizers with the air holes being large enough in diameter.
Additionally, the design is one of the main selling points of this product. Sleek and stylish, this red-painted aerator features a carbon-steel construction that stands up to harsh weather conditions as well as rust. Also, operating it is a breeze. Grip the handle and push down the bar with your feet, and voila! Your job's done!
Lastly, and importantly, the 91818 from Garden Weasel offers one of the best values for money out there. Already reasonably priced, the lifetime warranty of the unit guarantees its longevity and is a thoroughly attractive feature for potential buyers.
What Could Be Better?
Although excellent on all fronts, this appliance is prone to clogging in case of humid weather conditions or wet soil. Unclogging takes some effort but considering all that's on offer, this is hardly a black-mark on the product's efficiency!
Pros
Simple operation and ease of use

Durable construction

Lifetime warranty

Exceptional design aesthetics
Next up is a product that is as unique as it is efficient. These aeration shoes from Pride Roots offer professional-grade aeration and stay put on your feet while at it. Combining user comfort with high operational efficiency, this product ranks high on our list and makes for a worthwhile option to keep in mind.
Why Did We Like It?
Pride Roots' product impressed us right off the bat with its sheer capacity to reach deep into the soil. Fitted with 2.2-inch long spikes, they manually aerate the soil and allow for easy passage of water, air, and nutrients all the way down to the roots. And all they require in order to work is your bodyweight!
Additionally, the shoes come with sturdy straps that ensure that your feet stay in. This enhances both user comfort as well as operational efficiency. It also relieves the shoulder and arms of pressure, something that is often neglected in manual aerators.
Last but not the least, Pride Roots leaves no stone unturned to ensure customer satisfaction and the product reaches you preassembled. Alongside this, is the 30-day money-back guarantee. Added to the year-long warranty it provides, this offers incredible value for your money. We'd definitely recommend this one!
What Could Have Been Better?
These are excellent shoes bound to give you a highly satisfactory aeration experience. But they are not among the most durable products out there and are prone to wear-and-tear after considerable use. However, it also ensures that there is absolutely no room for complaint for as long as it lasts!
Pros
Great value for money

High efficiency in aeration

Excellent penetrative capacity

Ensures user safety and comfort
Cons
Not the sturdiest product available
Brinly features the second time on this list and for good reason. Its products are high-performing appliances that leave little room for error. The SAT-40BH is no different and brings its exceptional capacity for work to the table. As an aerator, it exceeds expectations and makes for an excellent purchase.
Why Did We Like It?
Equipped with 2-inch long spikes, this aerator does an excellent job of penetrating deep into the ground and making way for air, water, and fertilizers to percolate down to the roots, thus ensuring the steady growth of plants.
Complementing the spikes are 11 8-inch galvanized steel stars that work along with 132 tine tips and a steel shaft to ensure optimum aeration. The unit also comprises enhanced features such as a weight tray with a capacity of up to 100 pounds, fitted with wheels, for easy portability. It is the combination of such properties that guarantee the most out of this aerator under any condition. 
Portability is enhanced further, thanks to the lever that engages the wheels so as to make sure that transportation is no hassle. You'd think for a device this functional, the maker might have compromised on the other aspects. Not with Brinly. The unit comes with a 2-year warranty and in doing so, offers good value for money to the most discerning customer.
What Could Have Been Better?
This is another product that is impossible to criticize. The only issue is not with the appliance itself, but an instructional error on part of the manufacturer regarding the process of assembly. However, we would recommend getting in touch with the concerned individual at the soonest as it's easily resolvable.
Pros
Advanced features for superior aeration

Easy portability

Attractive 2-year warranty
Cons
Instructional error from the manufacturer
The second pair of aeration shoes on the list, this product from Abco Tech offers professional-grade aeration on small to medium-sized properties with ease. It will do the same for large lawns as well if you happen to be an exceptional walker! Read our review to find out all about it.
Sale
Why Did We Like It?
Apart from being a more affordable alternative to appliance-operated aeration, these shoes also offer ease of installation and use. However, quality remains top-notch. This is possible due to the inclusion of 13 heavy-duty spikes, each 2 inches long, which travel deep into the ground to secure maximum seepage of water, air, and nutrients.
Moreover, Abco Tech designs its products with the utmost care and style and this pair follows in that direction as well. Fitted with three adjustable straps and buckles, they not only fit onto feet of different sizes but also look good while at it! Lastly, the plastic base provides strong support and makes cleaning a cakewalk!
All things considered, aeration shoes make for a worthy option for landscapists at any level of expertise – from the beginner to the professional. Abco Tech provides a 30-day money-back guarantee and being highly resistant to corrosion, these shoes also offer longevity and good value for money.
What Could Have Been Better?
The only area where we felt the product could improve is its fitting. The straps often open up which in turn causes the shoes to slip off. This does interrupt the aeration process, but not only is this issue easily resolved but it is also no deal-breaker considering the features on offer.
Pros
Inexpensive professional-level aeration

Ergonomic and stylish design aesthetics

Good value for money

Resistant to corrosion
Cons
Straps and fitting could improve

cons
By now we must have established that nothing offers simplicity in aeration quite like aeration shoes. The next item we recommend is an excellent pair from Punchau in an elegant mix of efficiency and style. Appliances certainly get the job done, but in terms of convenience, shoes have an upper hand.
Why Did We Like It?
When it comes to aeration shoes the first and unique point that gets a mention is their eco-friendly method of working. All they utilize in order to give you the lushness you desire is your bodyweight and a fair bit of walking. The 2-inch spikes go deep into the earth as you walk, leaving you with the greenest garden with minimum effort.
Punchau's shoes are remarkable for their tenacity. Fitted with three durable straps complete with buckles, they ensure the shoes stay put instead of collapsing, a common occurrence among their plastic buckle counterparts. Further, the sturdy base provides maximum support and proves that Punchau's design ticks all the boxes.
Aeration shoes offer maximum ease of use among all other aeration methods and these items only level it up! Quick and convenient, they come with ample capacity for prolonged use and are a great bargain for landowners!
What Could Be Better?
The only minor trouble with this otherwise excellent pair is that it does not stand up well to damp soil and is likely to get stuck in clumps of earth. However this is entirely dependent on weather conditions and in case such a situation arrives, cleaning up muddy spikes is no rocket-science!
Pros
Affordable for the average landscapist

Sturdy design with ample support

Simple to use
Cons
Can get stuck in clumpy soil
The penultimate item on our list also happens to be a pair of shoes! This time from GoPPa, these shoes are built to endure and last. Along with offering excellent tenacity for long hours of work, they also come with additional features for enhanced efficiency. Read on to find out!
Why Did We Like It?
Fitted with spikes that far outdo their counterparts, this pair of aeration shoes from GoPPa makes for a worthy companion to the landscapist who is as fond of walking as he is of gardening. The projections leave no stone unturned to go as deep as possible to provide the smoothest passageway for water, air, and nutrients to percolate down to the roots.
Designed with user comfort in mind, the GoPPa lawn shoes feature a solid platform base. This eliminates pains and other types of discomfort commonly reported by most aeration-shoe users and leads to an optimal distribution of weight between your two feet.
Last but not the least, the longevity of this pair can be extended well beyond what you could possibly imagine! GoPPa provides extra parts such as spikes and buckles as they are more prone to wear-and-tear as compared to the sole. A fourth strap is also part of the kit to ensure foolproof stability. All in all, this is a product incredibly hard to pass up!
What Could Have Been Better?
Although incomparable on small to medium-sized yards, these aeration shoes are not too ideal for larger properties and tend to give way. But as there are plenty of aerators specifically built for lawns of larger dimensions, this should in no way be a deterrent!
Pros
Superior aeration due to long spikes

Extendable longevity

User comfort is given high priority
Cons
Not suitable for larger properties
We have come to the end of our list and our last recommendation is, without a doubt, one of the best. A highly time-efficient and functional appliance, this aerator from Goplus is a reliable companion to the professional landscapist. With its host of attractive features, this is a product that you won't want to let go of.
Sale
Why Did We Like It?
Lightweight and effortless in operation, Goplus' product saves you a ton of time on lawns of larger dimensions. The 18-inch wide roller has a diameter of 6 inches and is fitted with a 50-inch handle. Such proportions make short of any aeration task with a high degree of efficiency and leave little room for complaint.
Additionally, the roller is wide enough to cover large swaths of land in one go and also allows for easy maneuverability in narrow spaces and corners. The wheels and handle work together to navigate various types of terrain without straining the appliance, which boasts of a durable steel construction. 
Last but not the least, the aerator is easy to assemble and does not require a high level of technical expertise to get started. Also included with the packaging is the required hardware. If we are to have the last word on the appliance, it scores a full ten from us!
What Could Have Been Better?
Although exceptional in its functions, the Goplus Rolling aerator is priced on the higher end of the scale and may not suit all budgets. But considering its efficiency and convenience, we feel the price tag is certainly justified.
Pros
Ideal for large-sized lawns

Scores high on time-efficiency and maneuverability

Easy to assemble

Works on a variety of terrain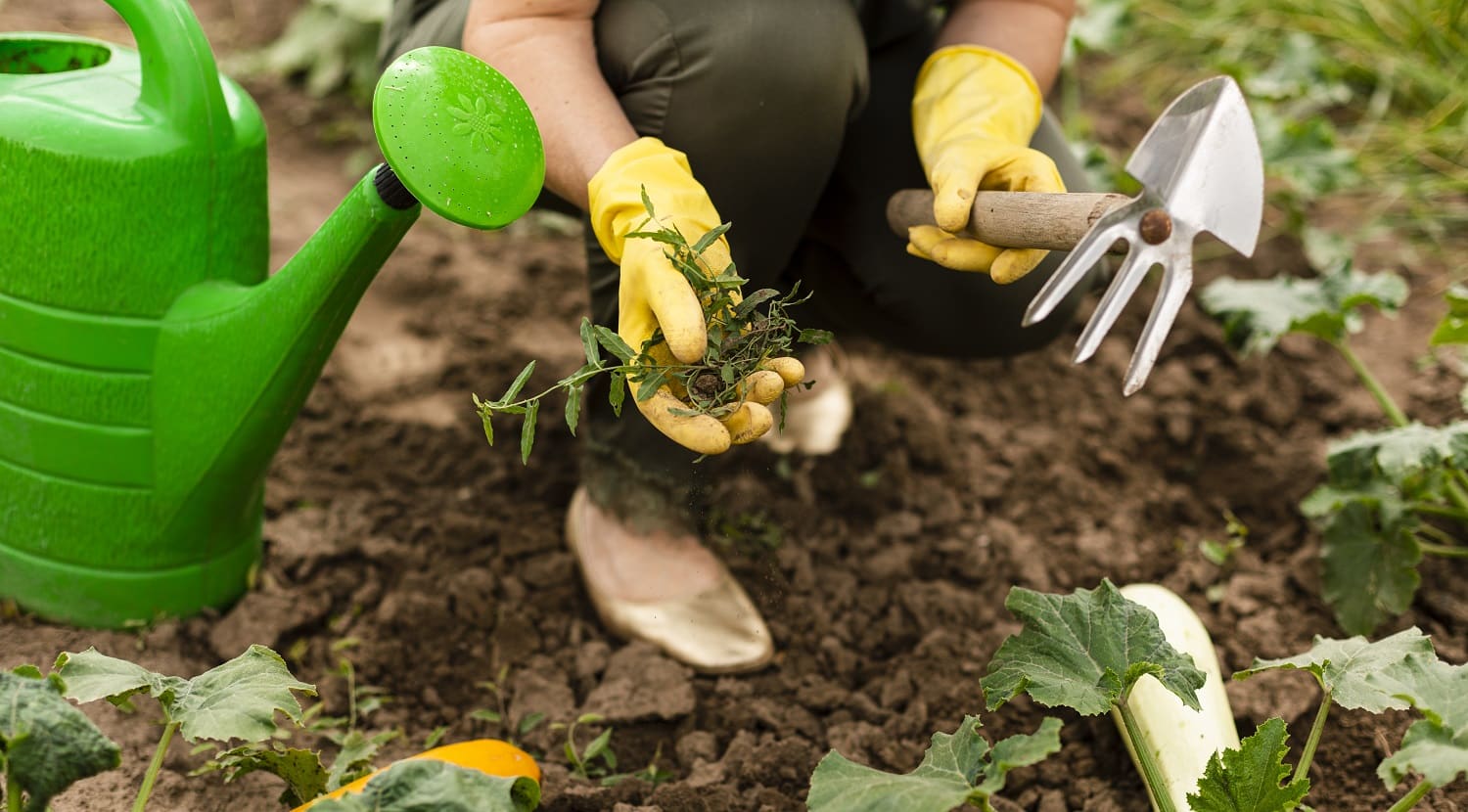 Lawn Aerator Buyers' Guide
A good lawn aerator is an indispensable gardening tool that performs an important function. Equipped with numerous spikes, it works directly on the soil, thus ensuring optimum health and beauty for your garden from level 0!
A lush garden requires soil that is hydrated and well-nourished. Dryness causes it to become impermeable to water, air, and essential nutrients, which in turn severely depletes the soil of its strength and capacity. Consequently, roots are deprived of nutrition, and the garden suffers as a whole.
With summer around the corner and the plethora of lawn aerators available in the market, you may be tempted to make a selection right away. But it pays to research well. Go through our buyers' guide that outlines some key factors you must consider before purchasing a lawn aerator.
Types of Lawn Aerators
The traditional model is one that needs to be pushed or pulled across the garden. The type of aerator you go for is dependent on the size of your property. Traditional ones are better suited to medium to large-sized lawns as they cover more surface area.
Lawn aerator shoes, on the other hand, could be ideal for smaller properties. The application is simple — you strap the spiked shoes on and walk around the garden, using your body weight for the spikes to penetrate the soil.
The third type is a handheld manual aerator that is usually pushed into the ground by hand. These models also feature a foot bar if you want to use your legs instead.
Price of an Aerator
Lawn aerators are generally used twice a year — at the onset of spring and fall. So it's only prudent to avoid needless expenditure and buy a product more on the economical side. Aerator shoes usually fall in the region of 20 dollars and are a convenient way of getting the job done at a low cost. They also require little maintenance. But do keep in mind the size of your lawn; these aren't for the large ones. 
On the other hand, a manual aerator costs around 40 dollars but is not the most efficient in operation as it demands considerable effort on part of the user. Lastly, we have the pushing aerators. They are rather expensive, falling between 150 and 200 dollars. However, there's a lot on offer when it comes to these models and they make for a good investment.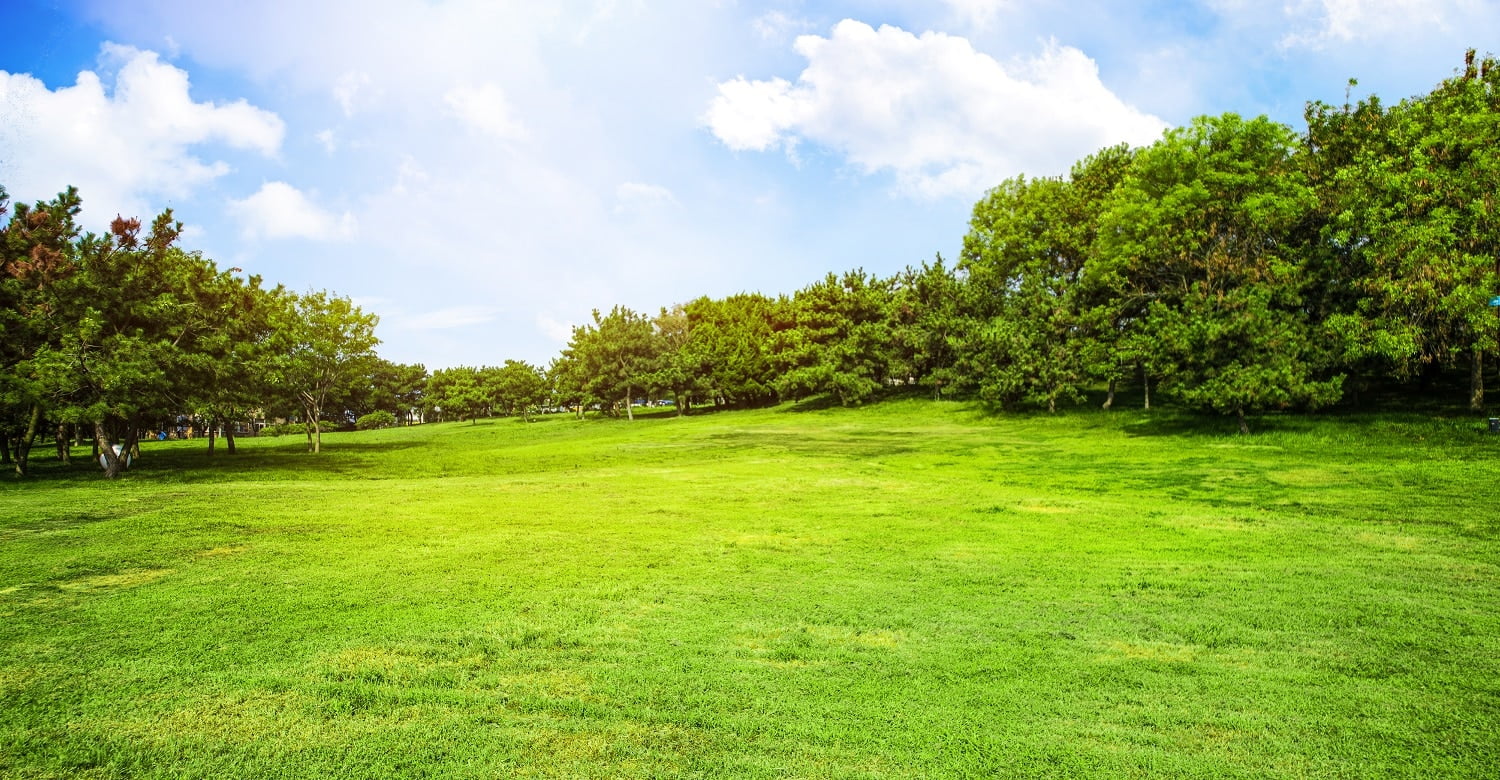 Verdict
With that, we have reached the end of our listicle and guide, and we hope you found it helpful.
As we always say, gardening is an enterprise that arises out of love. And when it comes to nurturing what you've grown, you want nothing but the best. This is why we selected the crème de la crème while keeping various gardening needs in mind.
However, as each product has its own pros and cons, the choice is not easy. To take you just another step closer to the ideal aerator, we've rounded up our favorites in a few categories.
The Mantis 7321 Power Tiller is a sturdy machine that makes for a premium choice for customers. Although its features come at a cost, it is indeed excellent in its functioning. For the average gardener, though, the Crank Twist aerator from LoTech offers great value for money. Another popular model is Greenworks' 10 Amp aerator.
We would love to hear your take on our recommendations.
Till next time!
Related Articles
How to Sharpen Reel Mower Blades?
5 Best Self-propelled Lawn Mowers Right Now
The 5 Best Lawn Mowers for St Augustine Grass Right Now
Best Lawn Edging for a Legendary Garden 
3 Best Yard Hydrant Buyer's Guide and Reviews
5 Best Stick Edger Buyer's Guide
13 Best Trimmer Lines | Multi-Sided, Round, Square, Twisted & Serrated
11 Best Battery Powered Lawn Mowers of 2022
13 Best Lawn Tractor Batteries  
Zero Turn Vs Riding Mower, Differences & Best Solution for 2022
Who Makes The Best Lawn Mower Engine Today?
13 Best Loppers Reviewed [+Buyer's Guide]
39 Best Gifts for Gardeners Right Now