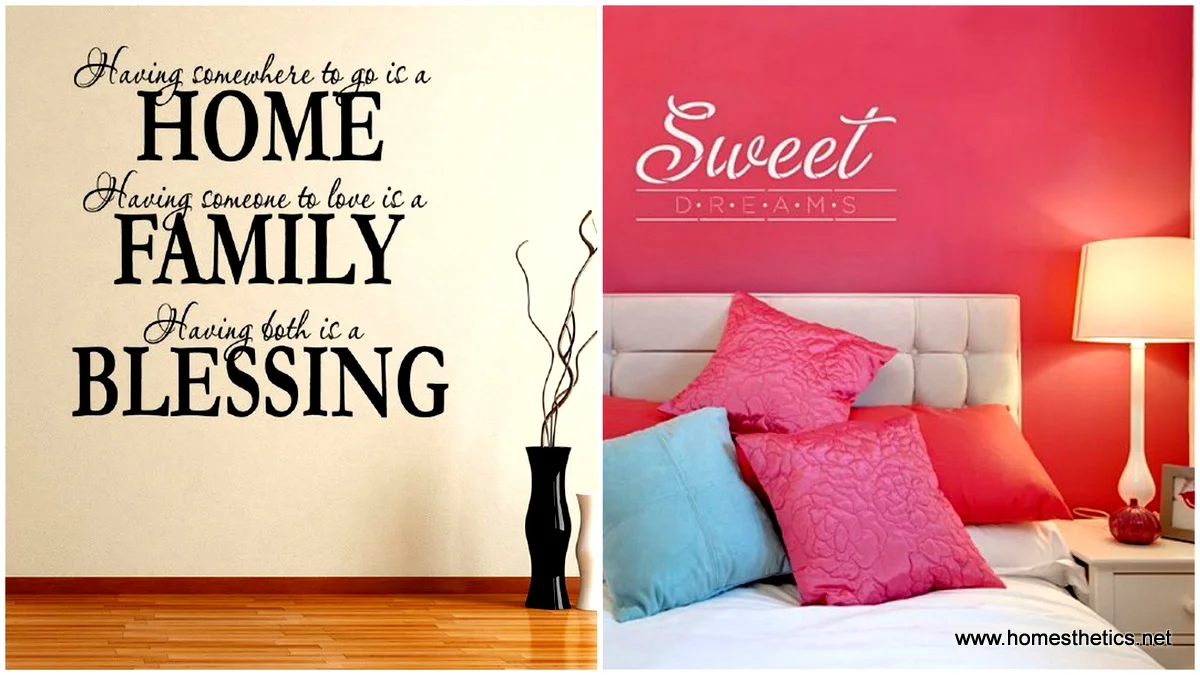 A wall covered in words or decorated with a special quote will change the hole perspective ob that specific room. In your home, if you are attracted to such projects, try to express something meaningful for you and your family. You can choose to hand paint the message yourself or, if you are not very skilfully, look for vinyl quotes  which are very easy to add to your walls and come in so many options, some even looking like hand-painted ones. If you feel inspired you can add an inspirational message to every room of your home to lift your spirits up each morning and night. Enjoy next 11 DIY Wall Quote Art That Will Beautify Your Home.
1.You Are Blessed
This is such a special message, reminding everyone how great life is and to cherish each day as you should. Place it in your living room to inspire guests as well and frame it with pictures of your loved ones, for a special wall art creation.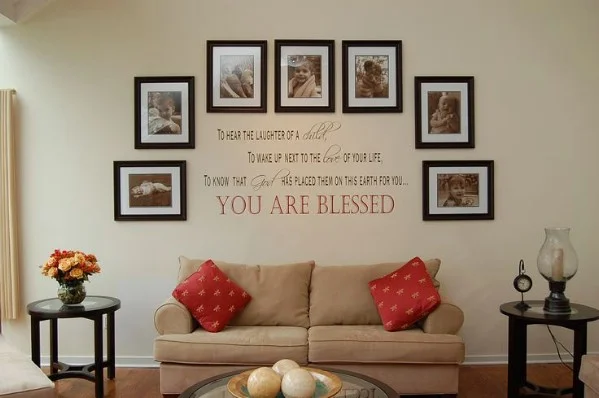 2.Home and Family Inspiration
Another wonderful message regrading family. The vinyl decals come in many assortments and are really cheap so go out there and find the right one for you and your home.
Source- Aliexpress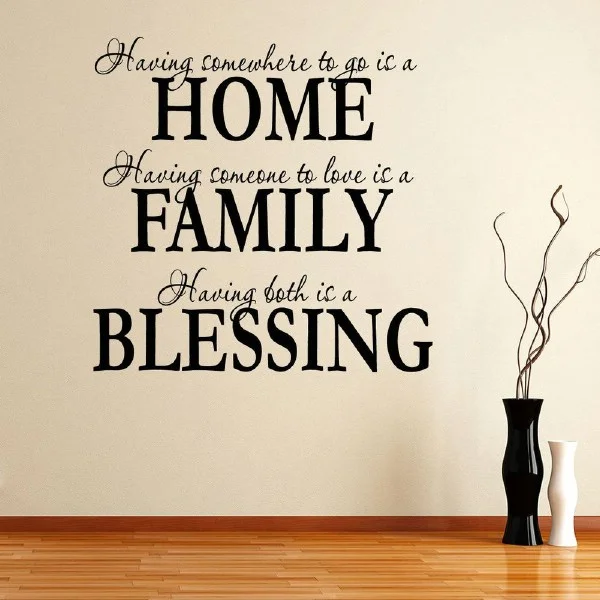 3.To The Moon and Back
This sweet decal is perfect for any nursery, and the combination of baby pink and black elegant handwriting will complete the entire design scheme.
Source- Artgaga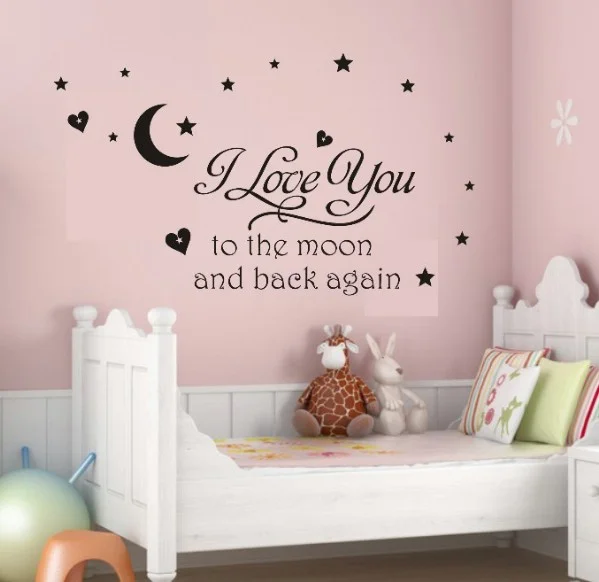 4.First We Had Each Other
This nursery decals come in many color choices and different sizes, adaptable even to smaller rooms.They can fit in any interior decor.
Source-eBay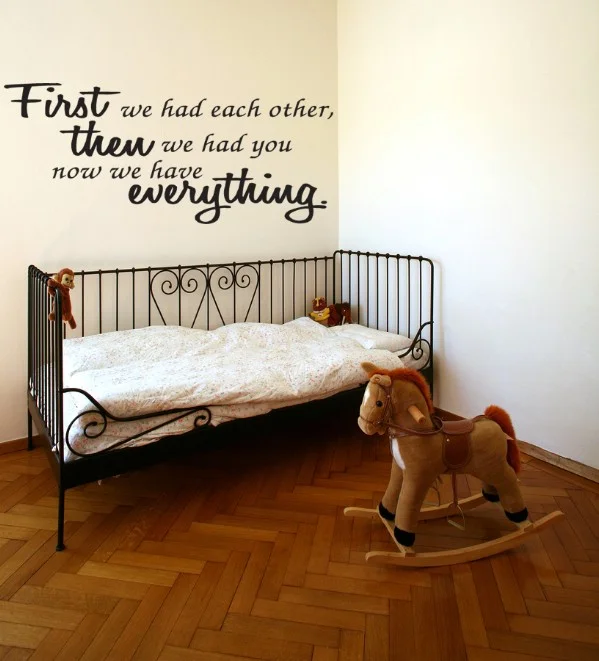 5. Family Wall Art
Family sayings are extremely heartwarming. Fit for decorating dining rooms or living rooms you can center them on the main focal wall of the room and surrounded with pictures of your family and memories and dedicate thus the entire wall to them. Try the vinyl decals beacuse they are very easy to remove and move from one room to another without doing any damage to your wall.
Source-Amazon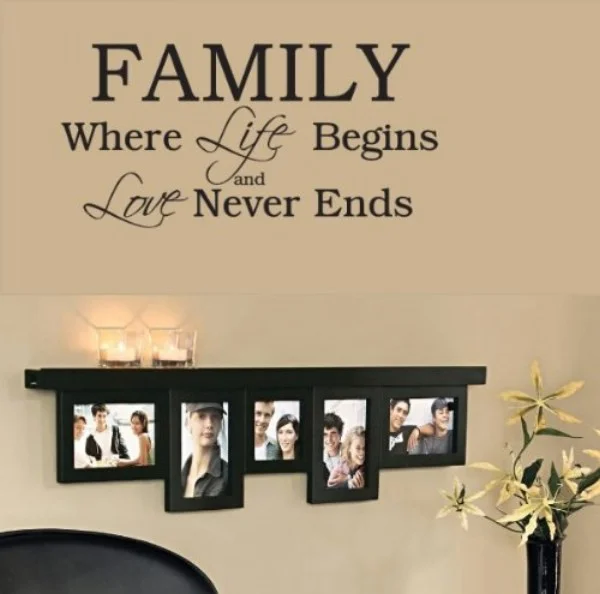 6.Kiss Me Goodnight
This quote fits perfectly in the master bedroom and will represent a good reminder for those tensioned nights when you should not go to bed angry. Keep the romance alive.
Source- Amazon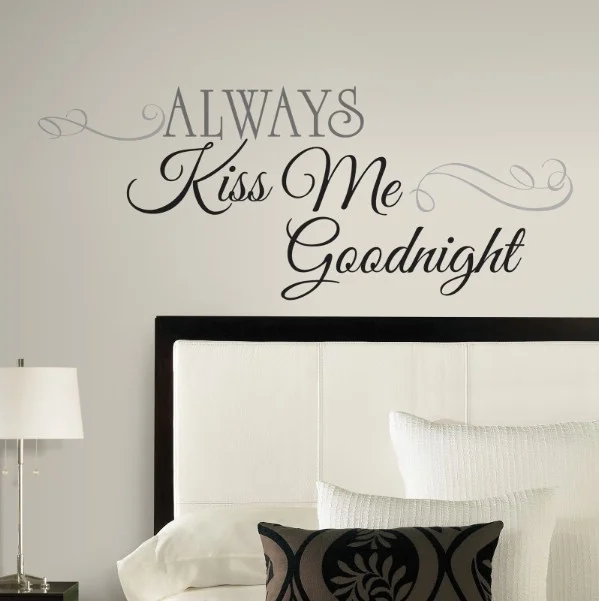 7.Dance In The Rain
Inspirational quote for overcoming the shortcomings of life and always appreciating the glass half fool.
Source- Amazon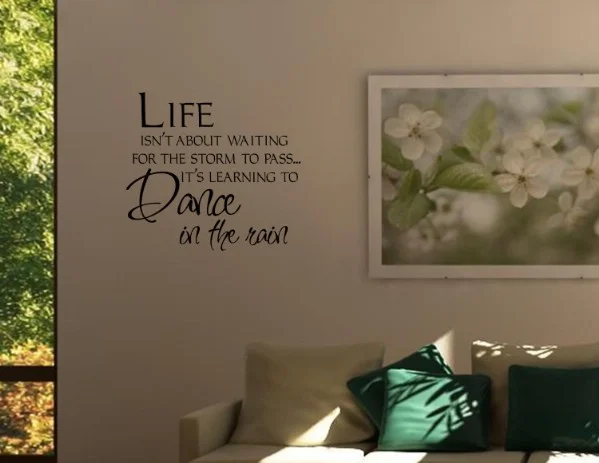 8.Family Rules
Every family has the right and ability of establishing their own rules. And what better way to keep them in check than by having the on your wall each day every day? It will keep your kids in line and organized as well.
Source- Amazon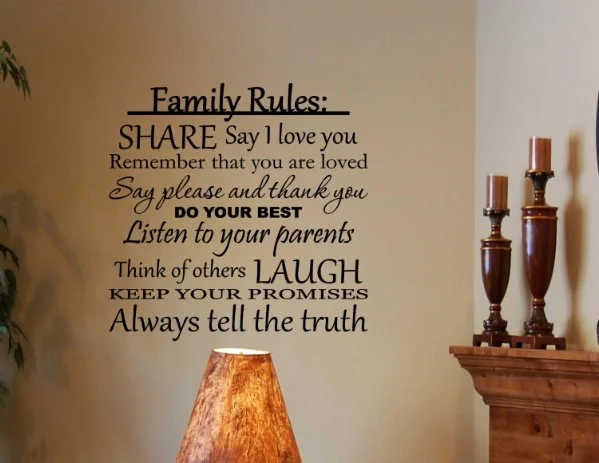 9.Be Silly
Be Silly, Be Honest, Be Kind. This message is particularly appropriate for kid's room but I wouldn't mind having on it in  my room as well, to remind me to act childish more often and really have fun and  really appreciate life.
Source –Amazon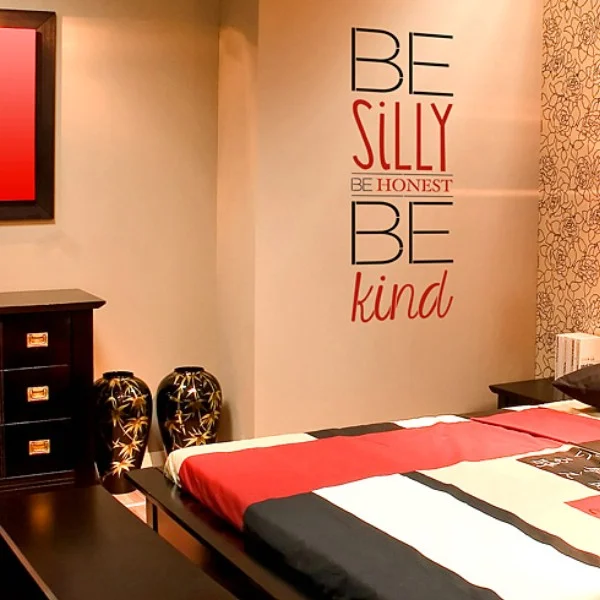 10.BeYOUtiful
Perfect for your bathroom, this message is meant to remind you of your inner beauty and to make you appreciate and see you qualities instead of your flaws more often.
Source- Amazon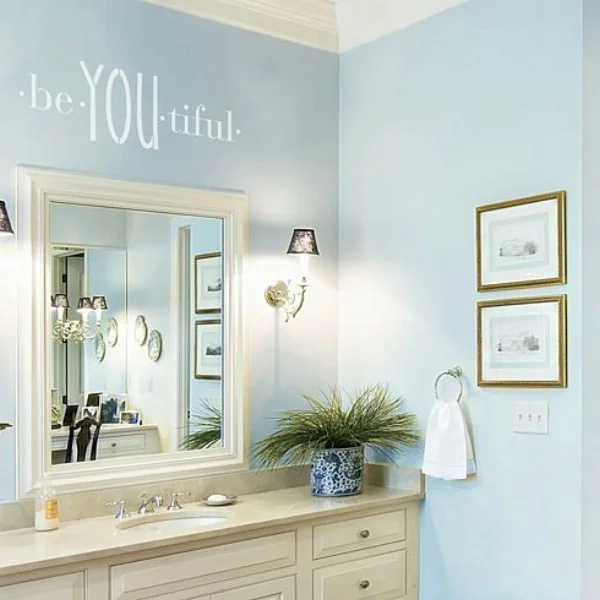 11.Sweet Dreams
Finally, the sweet dream message, perfect for nay bedroom and an everyday saying we sometimes forget. We spend a third of our lives sleeping so make your bedroom special and right for you.
Source- Amazon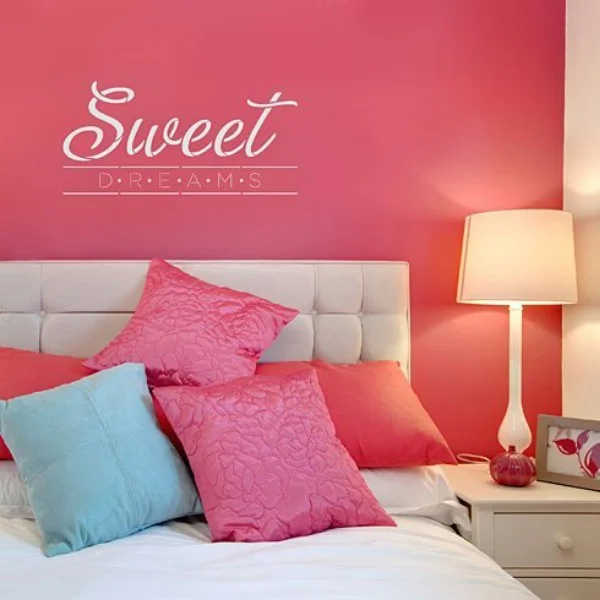 Whether you want to decorate your living-room, dinning room, bathroom or your nursery, wall decals are the way to go. Easy to use, cheap and in many options to choose from, quotes wall decals can really complete your home and make it a cozier, warmer one. Try not to overdue things though and choose a single wall in each room which, by adding the decal, will become the focal one.Choose simple handwriting over a colorful wall and try contrasts for a bold appeal. Express yourself and feel free to inspire.We would love to see your own DIY Wall Quote Art so feel free to share your projects with us. Enjoy!