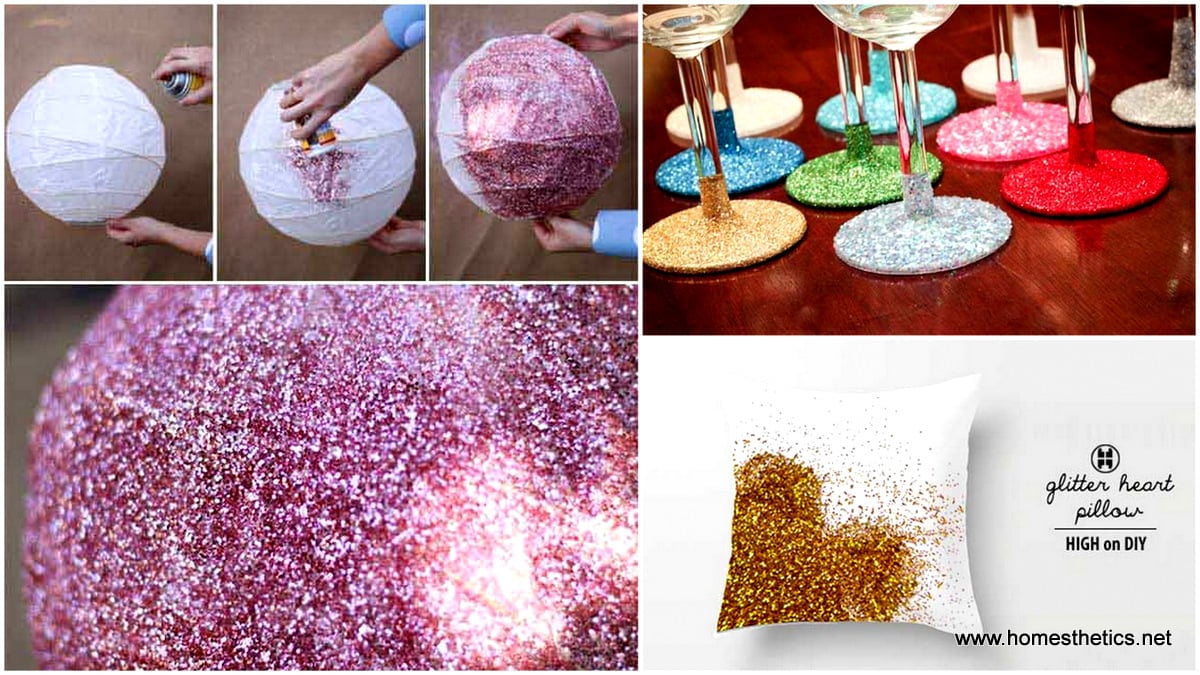 Simplicity is the ultimate sophistication. It is known. From time to time though the need to brake free and bring a touch of color in your decor is extremely important as it refreshes the interior atmosphere and rebuilds or relocates the focal points in your room. It is only natural to feel the constant need of change and embrace as often as possible to refresh the design scheme. Any decor can hold a drop of glamour, through some sparkling DIY decoration ideas realized properly you can disturb positively the balance in the home decor. Needless to say that all them can be used easily as New Year's decorations as well.
#1 String and Balloon Glitter Ornaments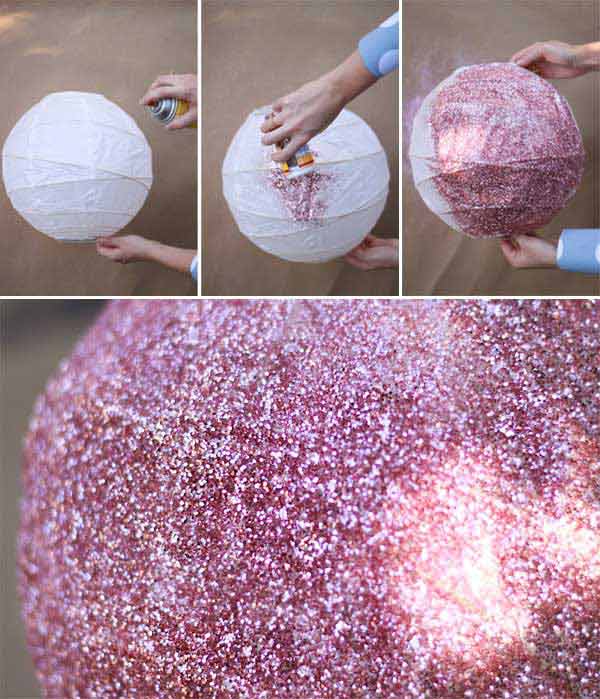 Tutorial: news.holidash.com
#2 Beautiful Glitter Candles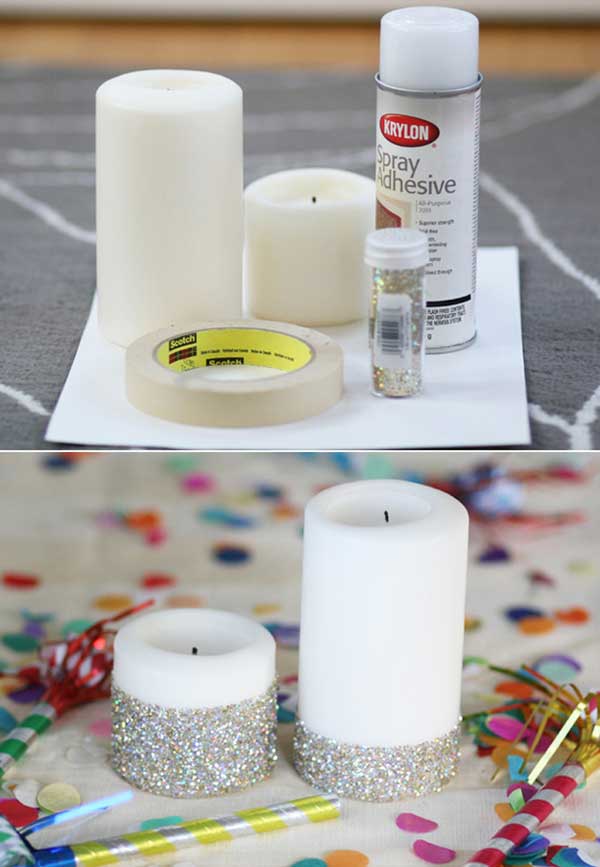 Tutorial: momtastic.com
#3 Shinny Glitter Mug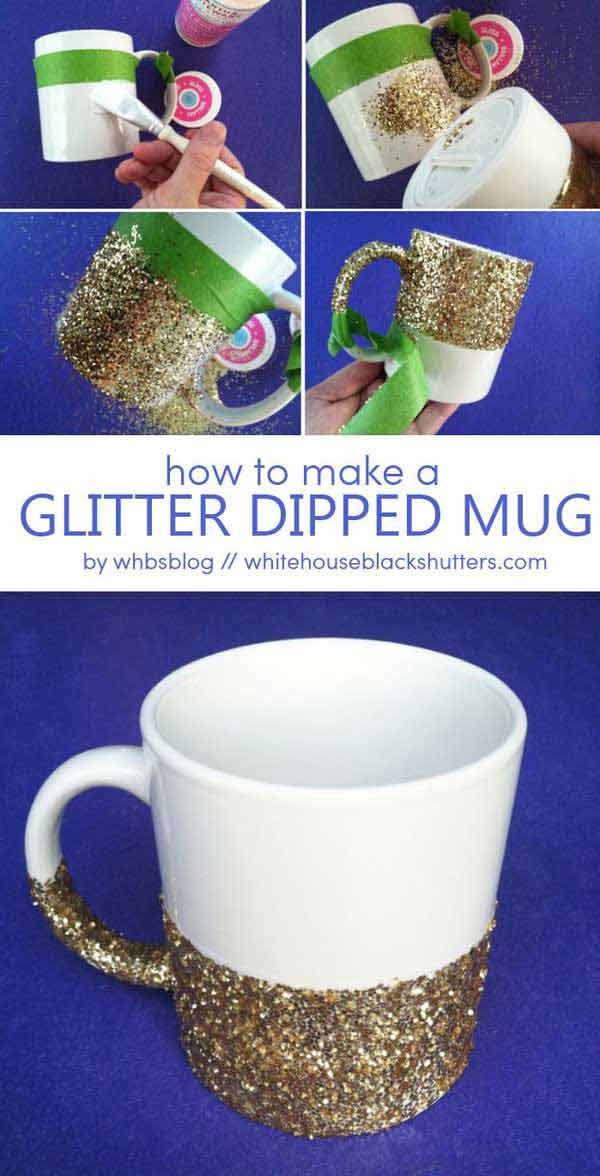 Tutorial: whitehouseblackshutters.com
#4 Sparkly Cherries Ornaments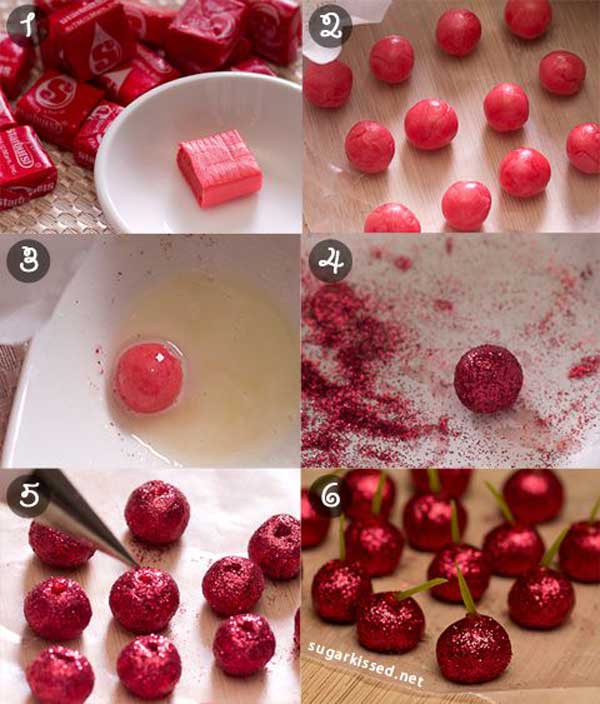 Tutorial: sugarkissed.net
#5 Glitter Up and Old Pair of Sneakers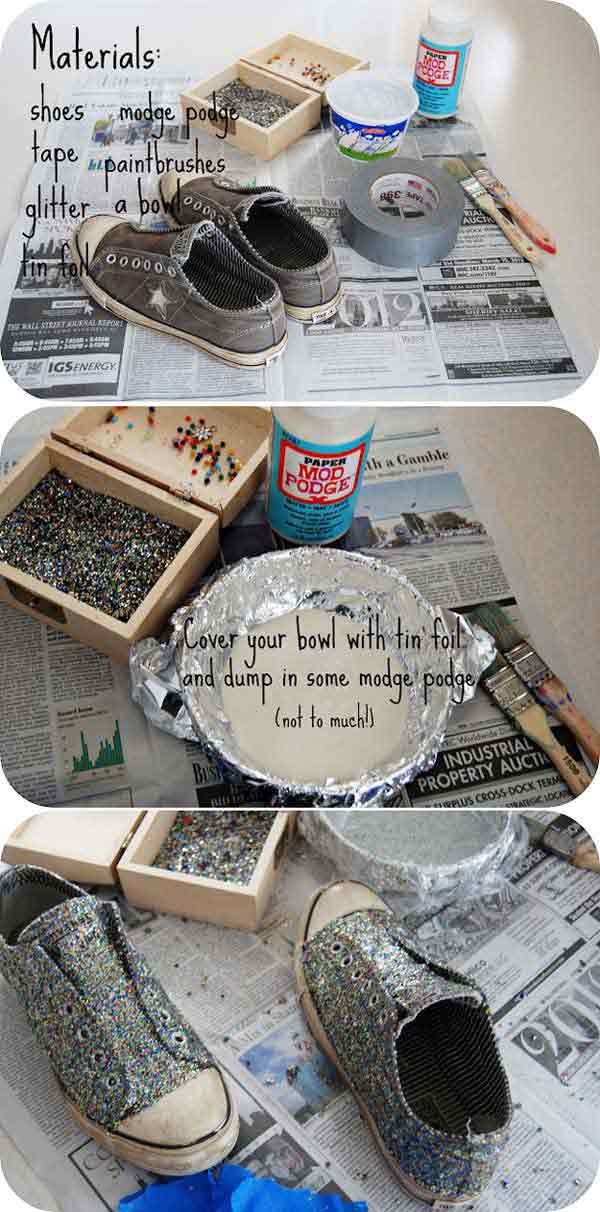 #6 Luxuriant Sequin Wall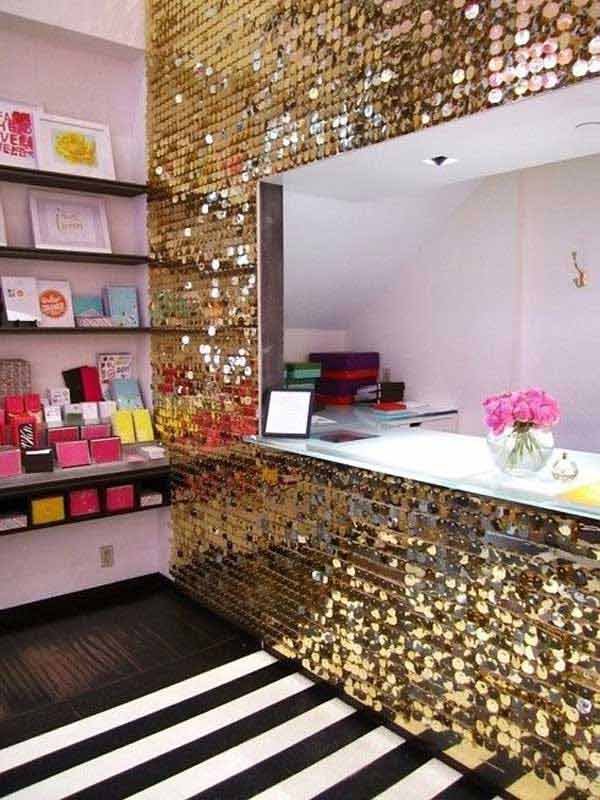 #7 Glittered Empowered Starbucks Coffee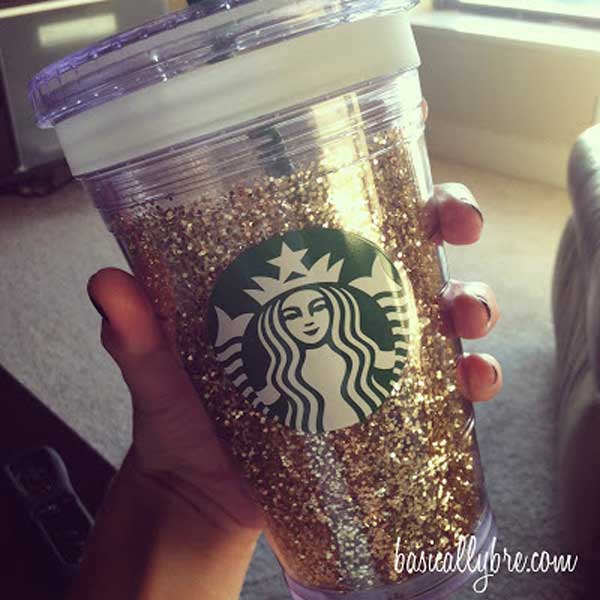 Tutorial: fitnessista.com
#8 Happy New Year Sparkling Stars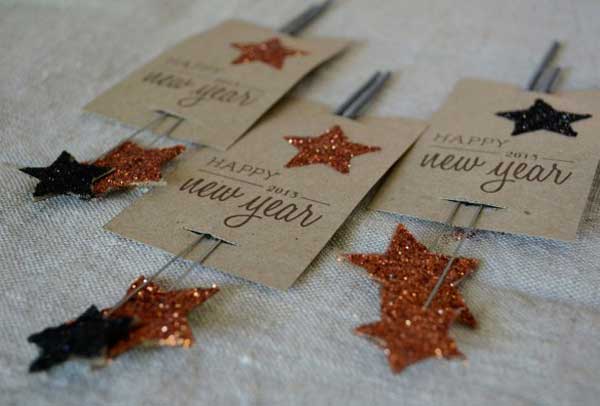 Source: theprettyblog.com
#9 Simple Branches Transformed For Your Centerpiece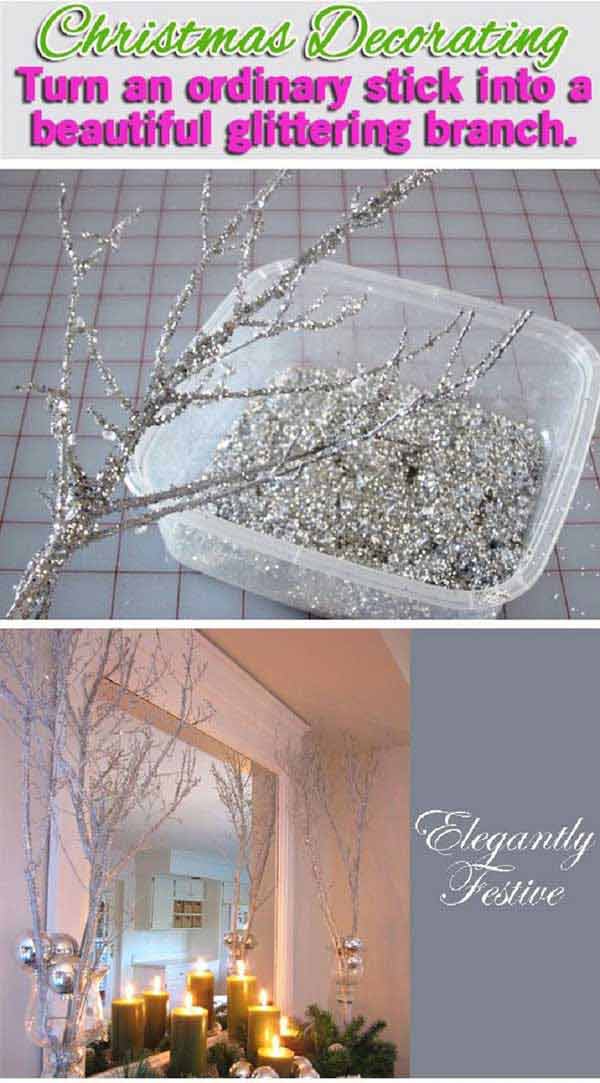 Tutorial: momtastic.com
#10 Colorful Glitter Glassware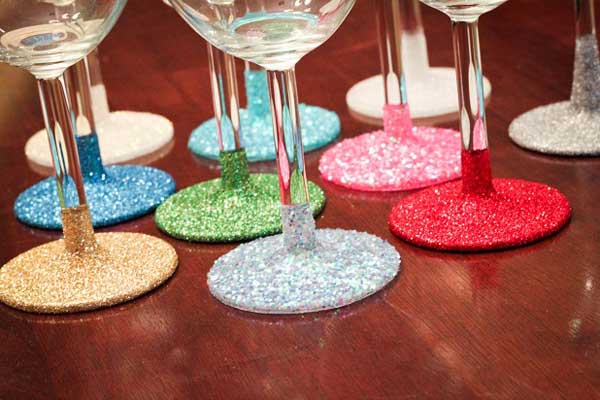 Tutorial: inspiredesignandcreate.com
#11 Disco Ball Wearing Glamour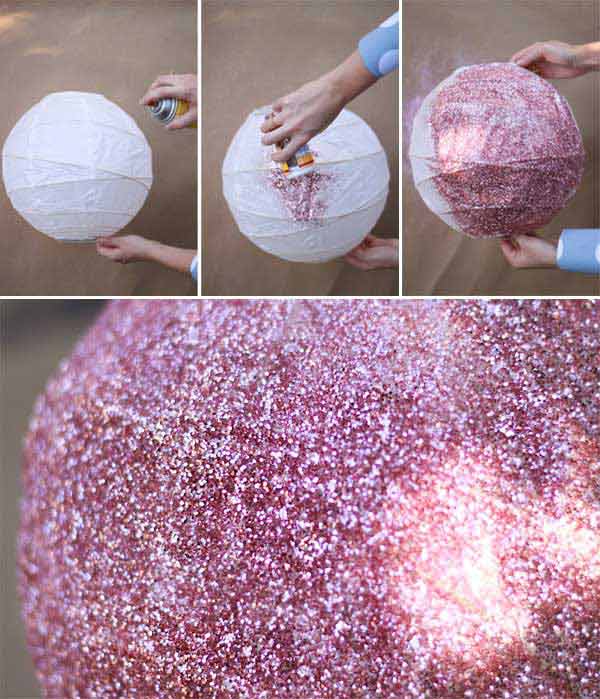 Tutorial: ohhappyday.com
#12 Ornamental Sparkly Heart Pillow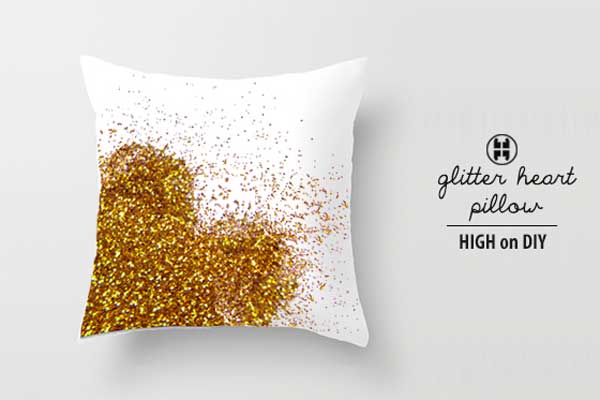 Tutorial: highondiy.com
#13 Swarovski Crystal Staircase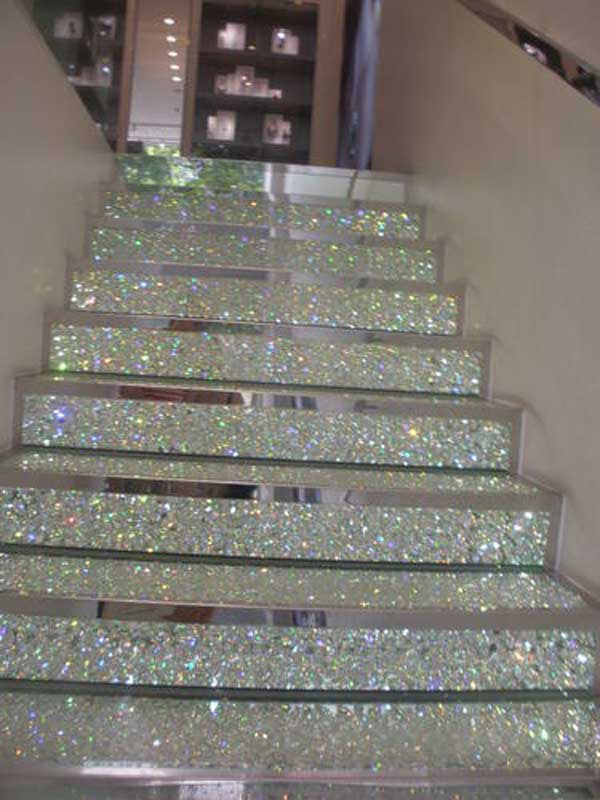 #14 Glitter Covered Ribbon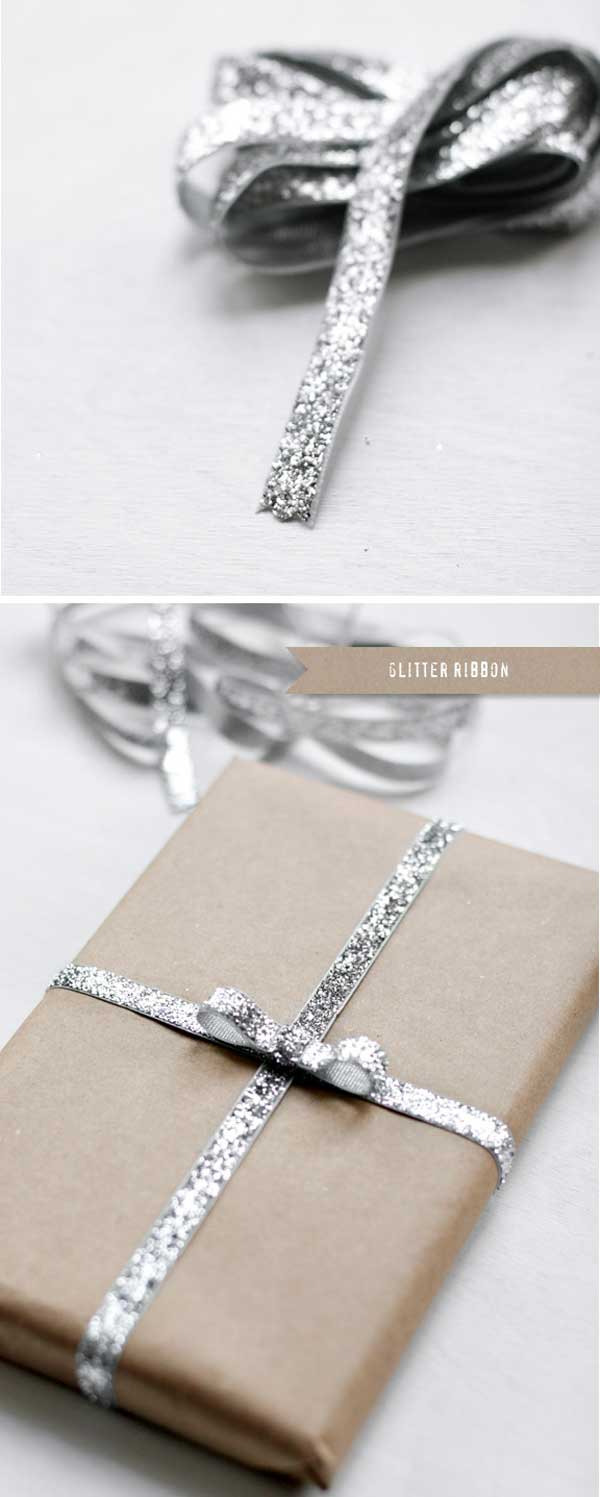 Source: besottedblog.com
#15 Shiny Gold Paint Feathers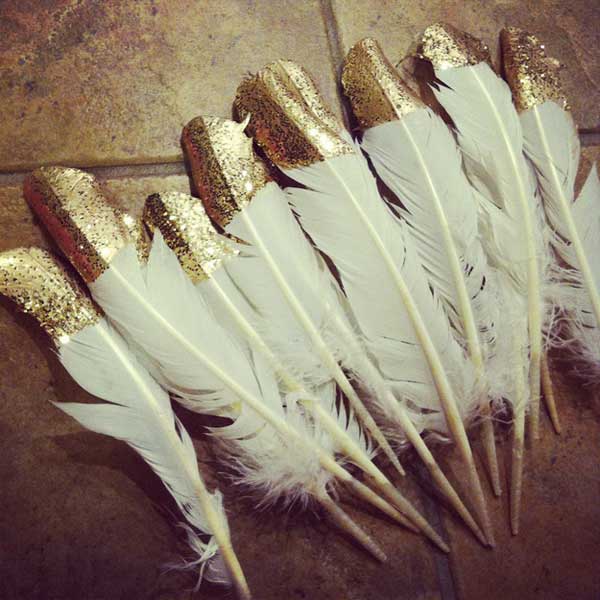 #16 Balloons Containing Glitter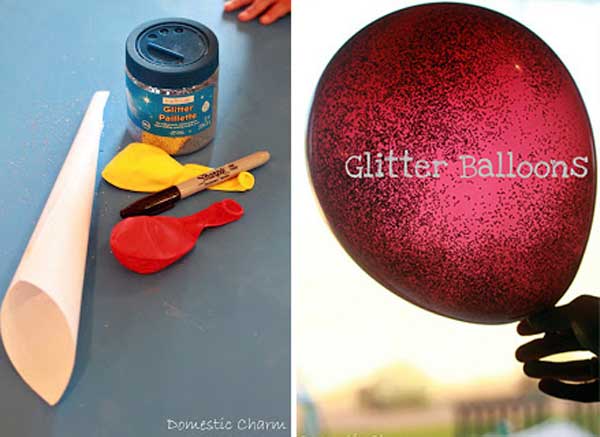 Tutorial: domesticcharm.blogspot.com
#17 Sparky Thumbtacks Transformation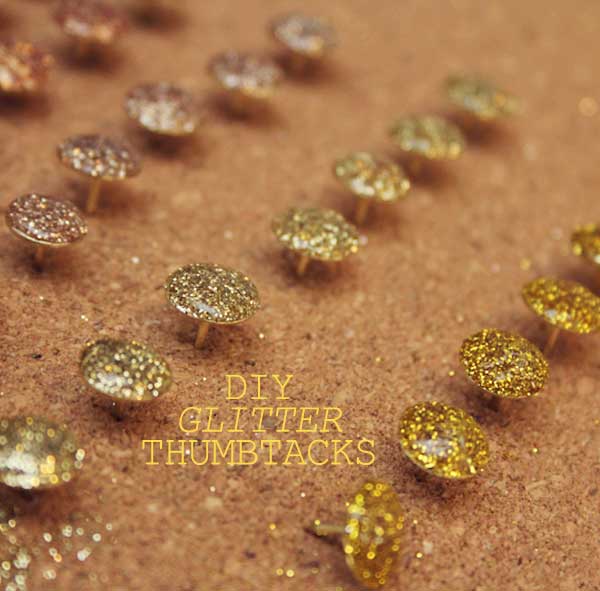 Tutorial: lovelyindeed.com
#18 Sparkly Christmas Ornaments

Source: smartschoolhouse.com
#19 Exceptional Glitter Pumpkin Candle Holders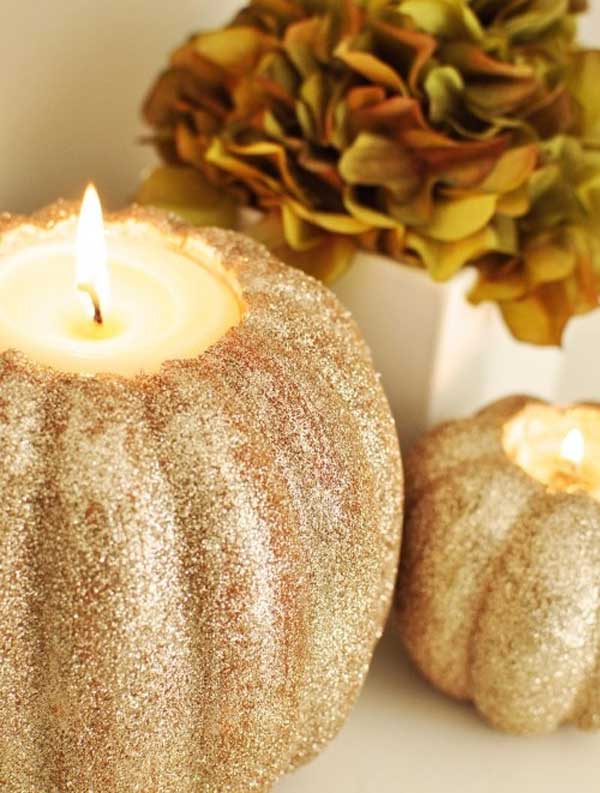 #20 DIY Glitter Nail Polish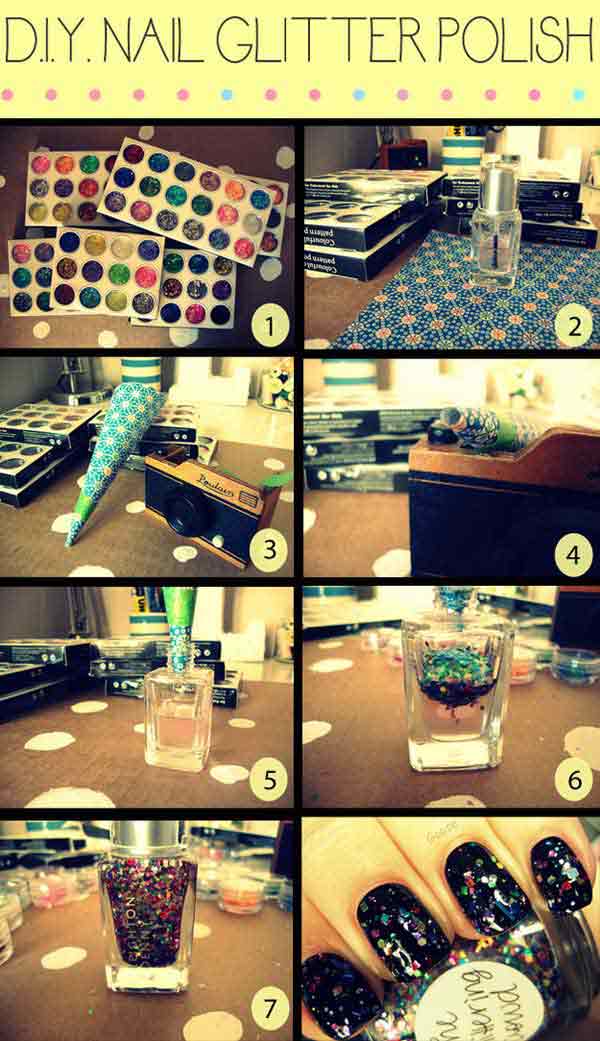 Tutorial: chicfactorgazette.com
#21 Decorate Champagne and Wine Bottles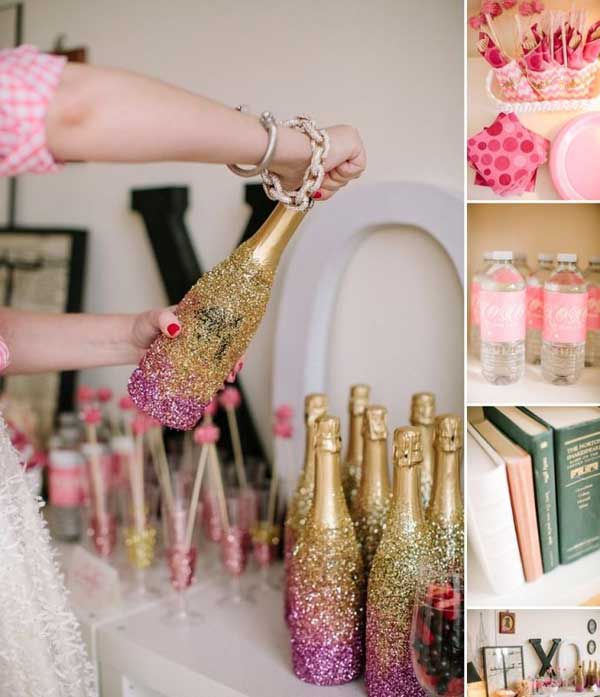 Source: atelierchristine.com
#22 Easter Ready Glitter Eggs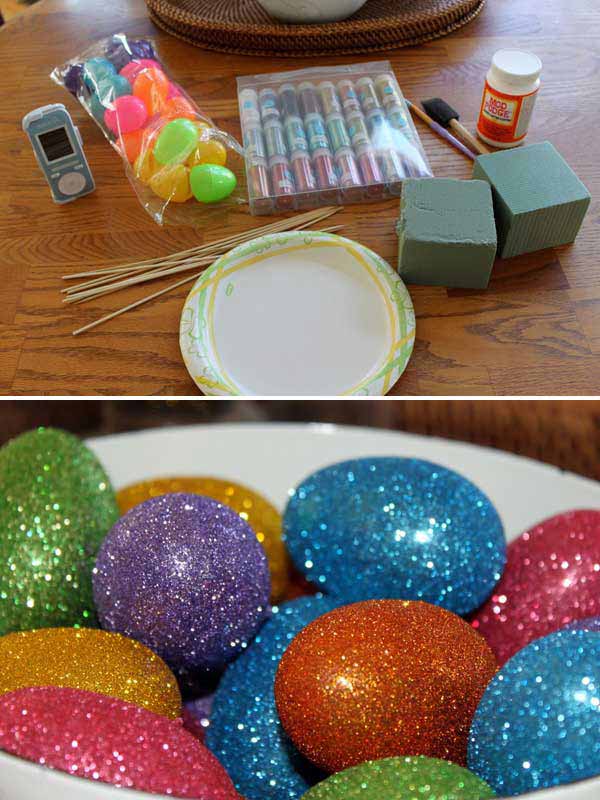 Tutorial: littlepinkmonster.com
#23 Glitter Make-up Holder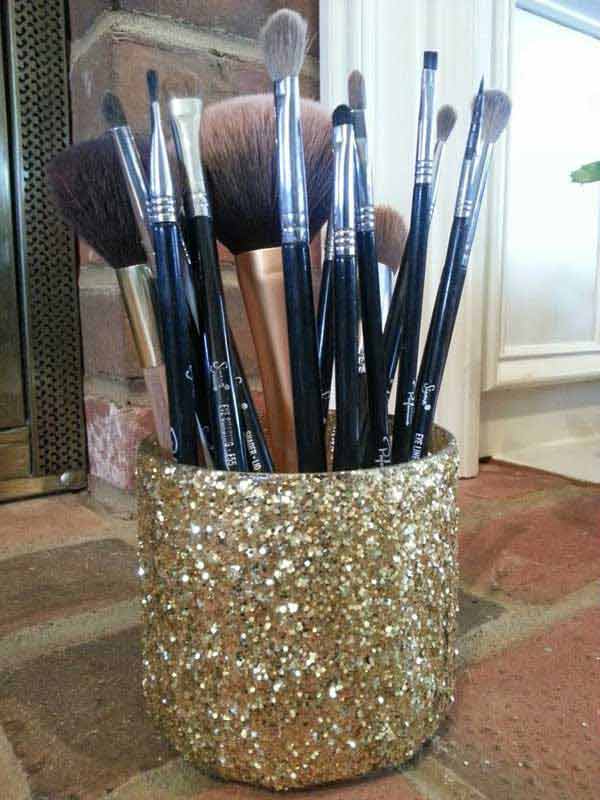 Source: thebeautysection.com
#24 Simple Glitter Tattoos for Kids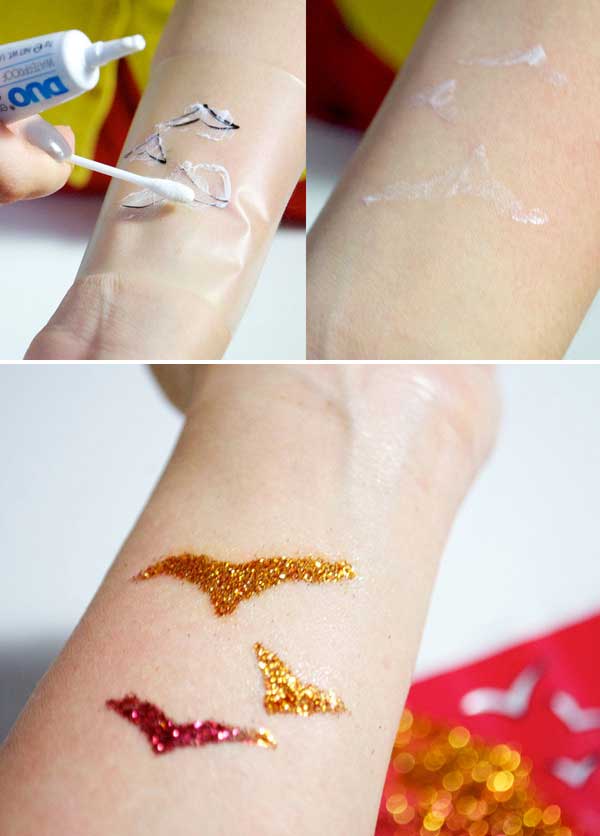 Tutorial: beautylish.com
#25 DIY Silver Glitter Dresser.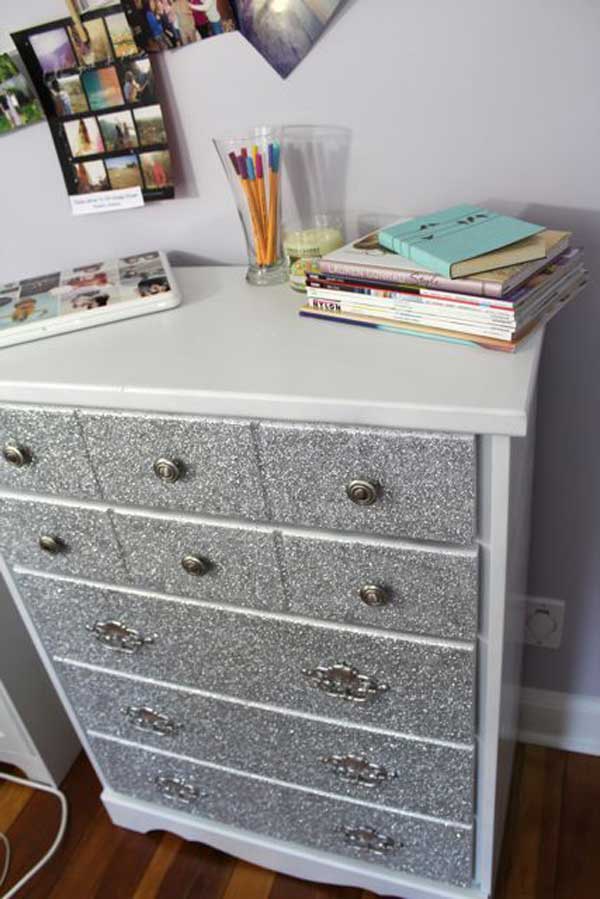 Source: decor-2-ur-door.com
#26 Clothespins Covered in Colorful Glitter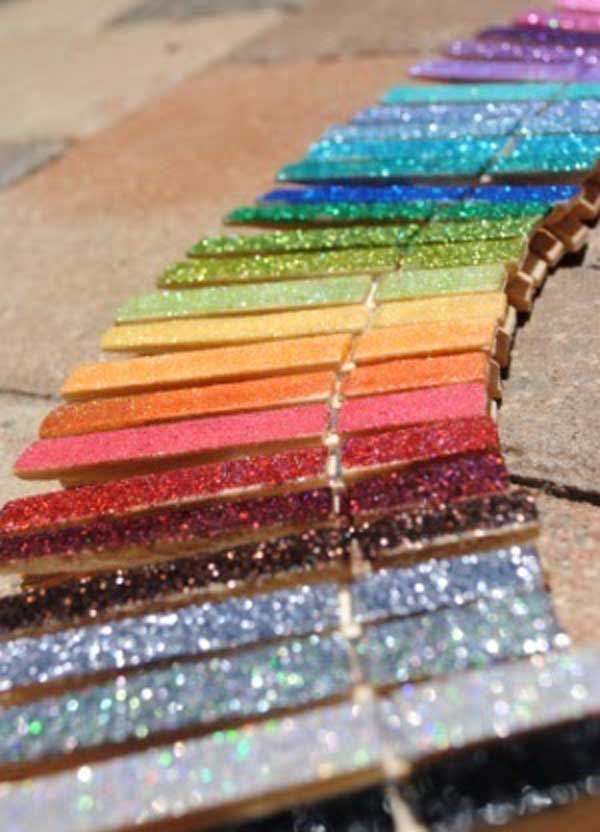 Tutorial: thoughtfullysimple.blogspot.com
#27 Edible Glitter Chocolate Layer Over Cakes and Cookies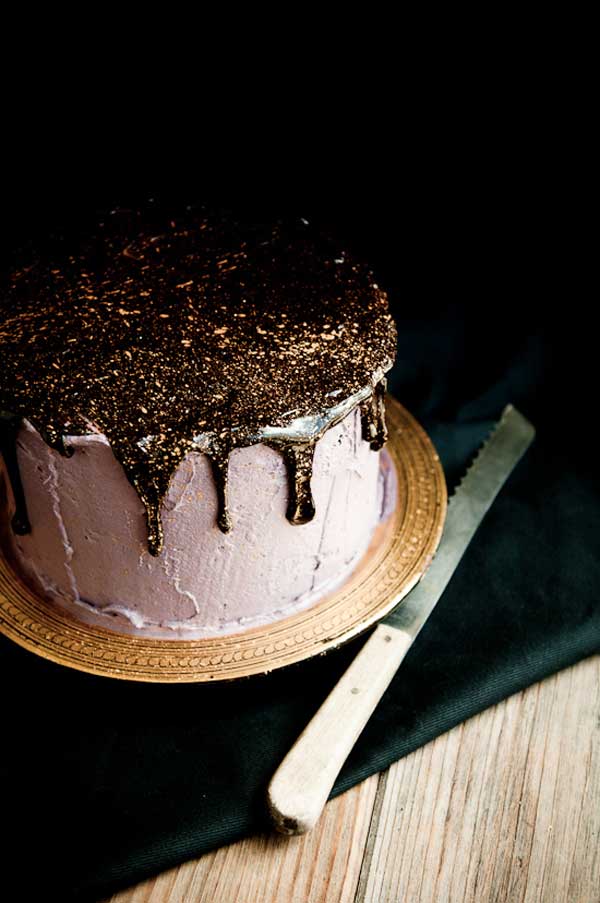 Tutorial: dessertsforbreakfast.com
#28 Colorful Christmas Ornaments Wearing Glitter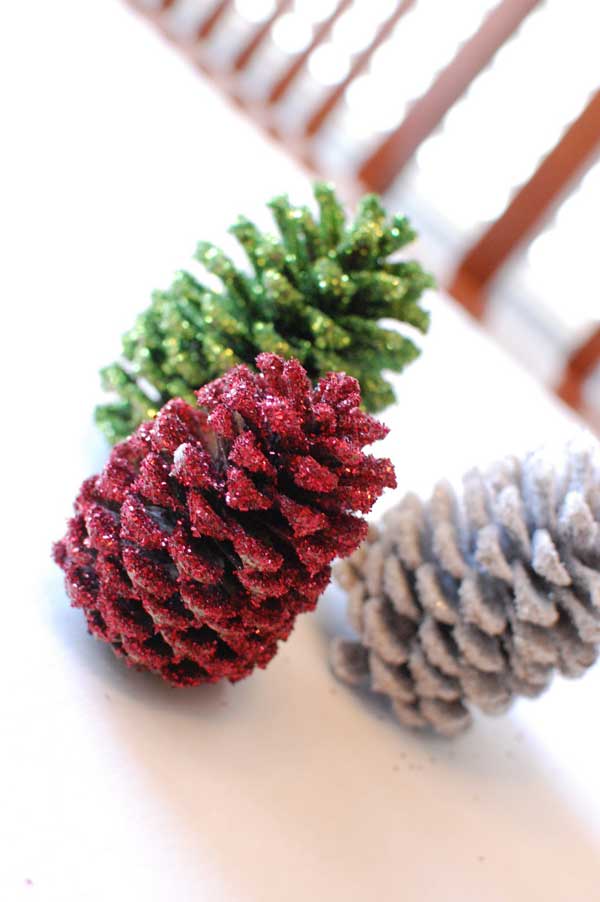 Tutorial: the-wilson-world.blogspot.com
#29 Differentiate Your Keys With Glitter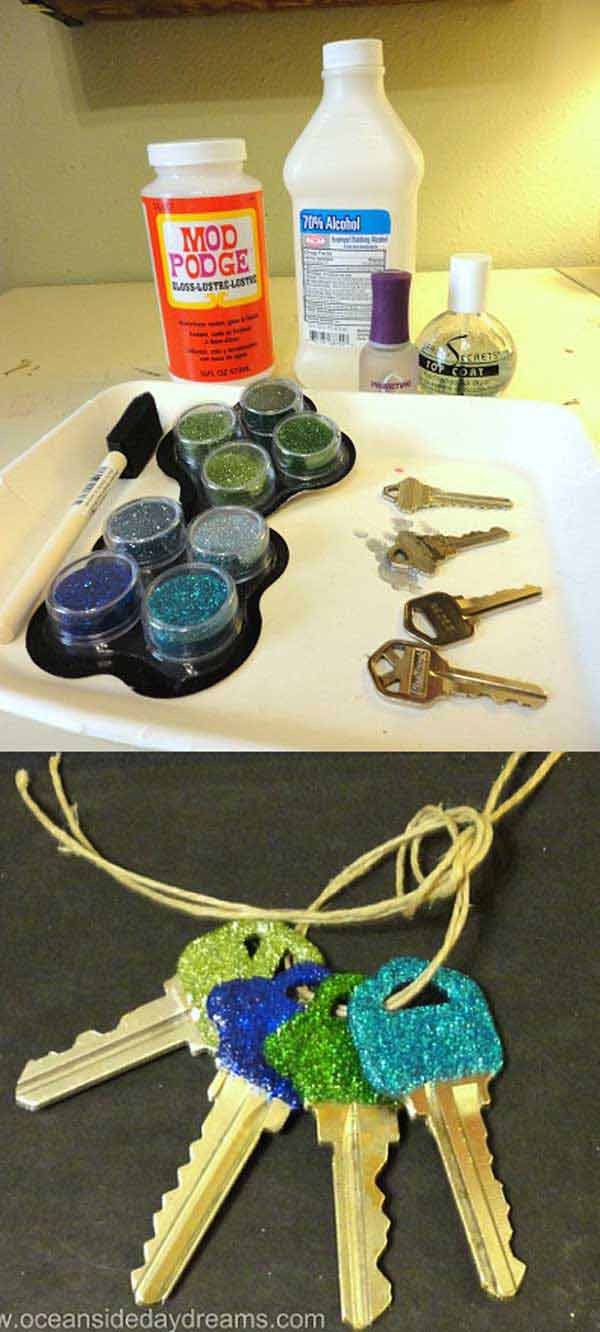 #30 Glitter A Vintage Frame Up For a Glamorous Look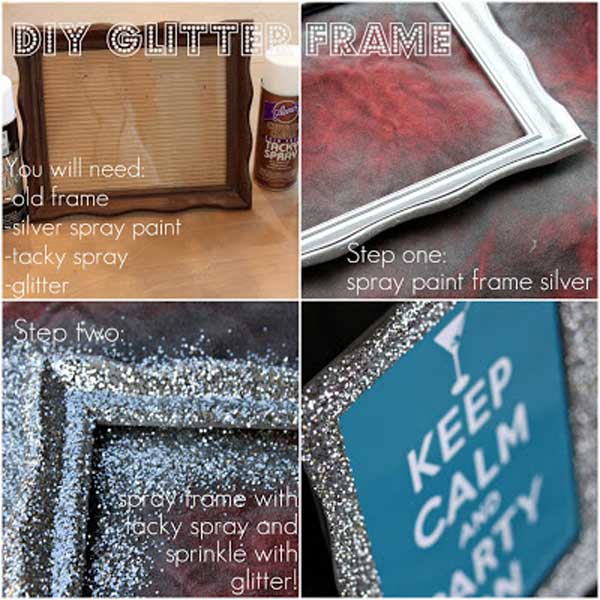 Tutorial: domesticcharm.blogspot.com
#31 Add Glitter to a Pair of Tights

via Buzzfeed