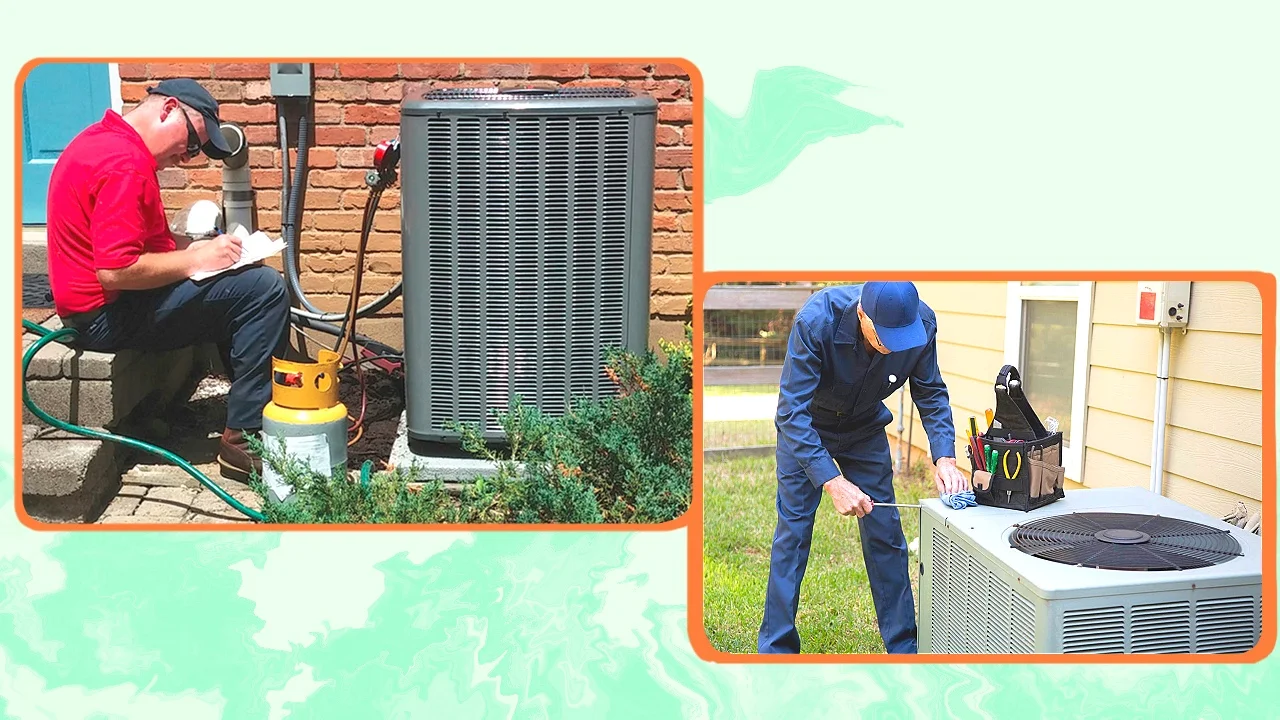 The cost of installing central air conditioning can be between $6,000 and $17,000 or more, while the national average cost of installing new ducts is around $1,900 to $6,000. Factors such as the size of the space, the amount of ductwork required, and the particular AC model will determine the final price of installation.
Are you planning to install a central air conditioning system for your home or office but don't know if it will fit your budget? Then you have come to the right place, as I will help you understand the different factors that determine the installation cost so that you can prepare accordingly.
Read on!
Why Do You Need Ductwork To Install Central Air Conditioning?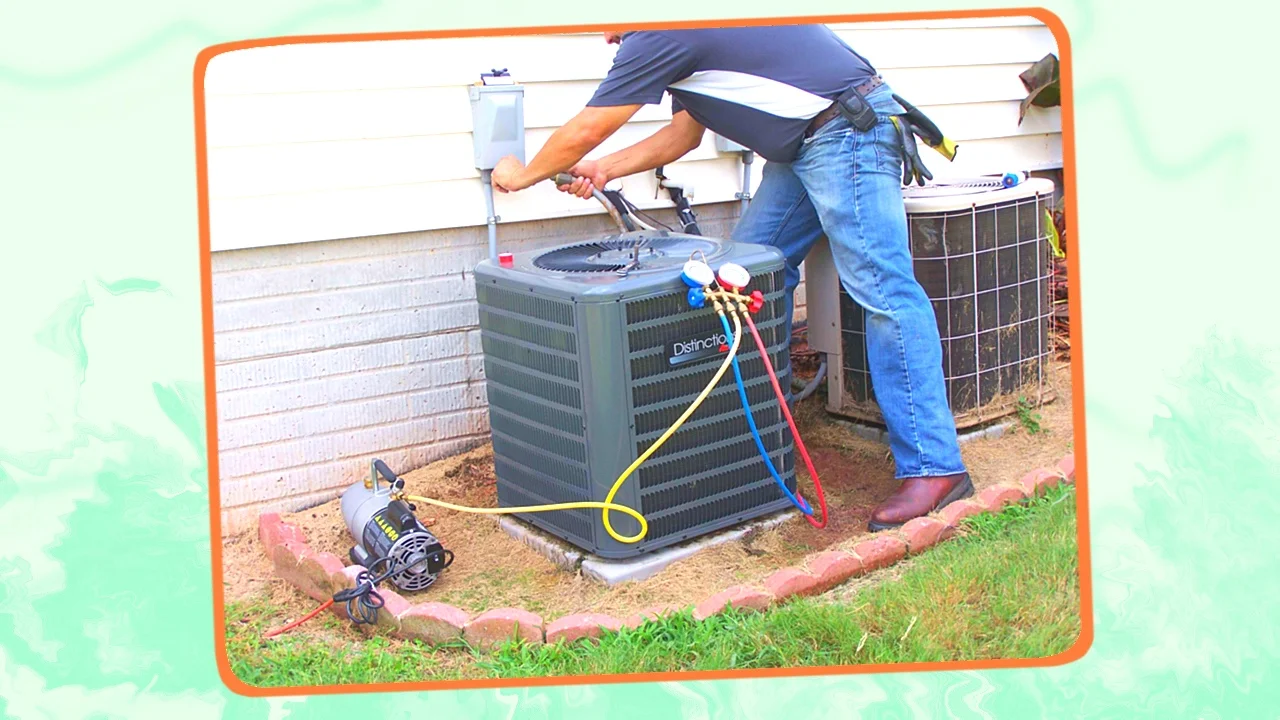 I know what you may be thinking- 'why not remove the hassle of ductwork installation and opt for ductless air conditioning?' Well, the problem here is that ductless systems work only for cooling one room, meaning your purpose will remain undefeated. Sure, you can install multiple ductless units, but the cost will likely be way more than installing a duct-equipped central air system.
Unlike traditional air conditioners that use evaporators to blow cold air, central air conditioners utilize the air ducts to move and distribute the cold air uniformly across the space. And the good news is that if your home has existing ducts, you can reduce the overall cost of installing the central air unit. I will talk more about this in a later section.
Things That Affect The Cost To Install Central Air Conditioner
The overall cost of installing a central AC unit depends on many factors. And in the following sections, I will walk you through them.
1. Ductwork Installation
One of the first and most important things that will influence the price of your central air installation is the duct (flow). As mentioned, the average cost of installing new ducts is generally around $1,900 to $6,000. And the installation cost of 300 linear feet of the replacement aluminum ducts, two returns, ten vents, and insulation can set you back by about $4,000.
However, depending on the location of the ductwork and the size of your home, this cost can go up to $12,000, especially if your home doesn't have any existing ducts. Apart from that, the material of the ducts, the number of vents and  temperature control zones created will also determine the final cost of ductwork installation.
On the other hand, if your home or office has existing functional ducts, the cost of installing a central air conditioning unit can come down significantly. For instance, you may well be able to install a 2.5-ton air conditioning system by spending $2,500 to $5,000 with existing ductwork.
Tip
You can opt for flexible ductwork made of plastic and steel if you don't have room for a rigid ductwork construction. Besides, this type of ductwork won't require you to spend a ton of money.
2. Type Of AC
You will find different types of central air conditioners on the market, with the most popular ones being split systems, packaged units, and HVAC packaged units.
Split ACs can be the perfect choice for people looking to add a system to their existing ductwork and furnace without breaking the bank. A split AC will connect to your air handler as well as the duct, with the fan and evaporator sitting outdoors for a quiet operation.
An HVAC package unit, on the other hand, is better for compact spaces; however, it will have higher maintenance needs and repair costs. With an HVAC packaged system, you can enjoy the benefits of an HVAC, furnace, and AC together, switching between heating and cooling easily.
To learn more about AC maintenance and repairs, check out my guide on Amana air conditioner troubleshooting.
3. Brand
Although central systems from premium brands are highly likely to cost more, they may provide you with several benefits, the biggest of them being after-sales servicing. From what I have seen, the best central air conditioning systems come from reputed brands like Trane, Carrier, and Lennox, to name a few.
For instance, Trane ACs, albeit some of the most expensive, are equipped with advanced cooling technologies to facilitate better temperature control. On the other hand, Lennox offers highly energy-efficient air-conditioning systems at varied prices to suit most budgets.
But I'd strongly recommend getting in touch with an expert HVAC contractor to compare the different options suitable for your needs and know more about the best brands in your area.
4. SEER Rating
SEER, an acronym for seasonal energy efficiency ratio, is a direct measure of how energy efficient your central AC system will be. Simply put, this rating is obtained by dividing the BTU count by the number of watts, with a higher SEER rating referring to better energy efficiency.
For your convenience, here's a quick SEER rating guide for different central air conditioning purposes:
13 to 15- ideal for colder regions where the system will be used only sparsely

16 to 18- ideal for warmer regions with comparatively higher AC demands

19 to 21- ideal for frequent cooling in bigger spaces with more occupants

22 to 24- specifically caters to commercial/public places for extended periods of cooling
Although most central air conditioners with high SEER ratings have high installation costs, they can help save a lot on your power bills, ultimately making up for the expensive upfront cost.
5. Labor Charges
Installing a central unit for cooling will require the expertise of professionals like HVAC contractors or air conditioning contractors. And their charges will make a chunk of your central air installation costs.
If you need to install many ducts and create more temperature control zones, you can expect to shell out more. This is also true for concealing the ductwork, especially in difficult-to-reach areas like the basement floor, ceiling, and walls.
Another important component of labor charges is the pre-installation evaluation, which helps the technician understand:
How well-insulated is the space

If there are any existing AC vents and ducts

The exact size of the AC (in tons) required for the space

The best areas for concealing the ductwork
Conducting a pre-installation check will also help you figure out any underlying problem with your home's or office's electrical system. This way, you can fix them beforehand and prevent them from becoming safety hazards.
Furthermore, I'd suggest asking for quotes from at least 3 different contractors to ensure you get the best deal for your needs. And before finalizing a contractor, check the licenses and other relevant credentials to avoid getting into legal trouble later.
You can also save on labor charges by choosing the right time for the installation. HVAC contractors are typically busy during the summer and winter months to cope with the heating and cooling needs of people, respectively. This means you can expect the labor charges to be the highest during these times. However, scheduling an installation during the off-season can help you save hundreds of dollars.
Central Air Conditioner Installation Cost FAQs
What Are The Labor Costs Of Installing A Central AC?
Depending on the location of installation, the type of system, and the additional work involved (such as ductwork installation), the labor charges for installing a central AC can range between $1,300 and $6,500. Keep in mind that this cost can be more if you need to install ductwork and electrical outlets, especially for larger homes.
However, installing a central AC in new construction is usually more cost-effective.
AHUs or air handling units are the components used by an HVAC system to distribute hot or cold air via ducts. On the air hand, FCUs or fan coil units are standalone components that distribute air directly without any ductwork. 
These are typically mounted on the ceiling or wall of your home, and they have a filter, refrigerant coil, and blower fan of their own. Furthermore, an FCU is connected to the outdoor unit of the AC via a refrigerant line.
As you may have guessed, you will find FCUs in a ductless AC, but there are many units that come without them.
What Is A Central Air Replacement Cost?
The cost of replacing a central AC will vary according to the following situations:
Basic unit replacement- $2,500 to $7,500

Ductwork replacement (if applicable)- Additional $1,000 to $5,000

Full system replacement (including the heat pump, furnace, etc.)- $500 to $10,000
Note that these prices are only an estimate, and the exact replacement cost will depend on various factors such as the size and SEER rating of the AC and the amount of ductwork, and the type of components to be replaced. Talk to an HVAC specialist to get a precise idea about the costs.
How To Choose The Best AC Installation Services?
When looking for the best AC installation services, here are a few things (besides the cost) to look out for:
Certifications and licenses- make sure they have valid licenses and certificates to work in your area

Expertise- it's always better to go with technicians who have considerable expertise (at least 5 years) in installing different types of central air cons.

Reviews- go through customer testimonials on neutral platforms (like Google and Yelp) to get a better idea about the quality of services

 Warranty and guarantees- HVAC companies that back their services with warranties and guarantees are usually more reliable 
How To Maintain A Central Air Conditioner?
A few things you can do to keep your central AC functional include:
Cleaning the air filters regularly

Keeping the main unit free from any obstruction

Cleaning the exterior of the main unit

Running it at the optimal temperature to keep it from overworking 

Calling professional help as soon as major issues like air leaks show up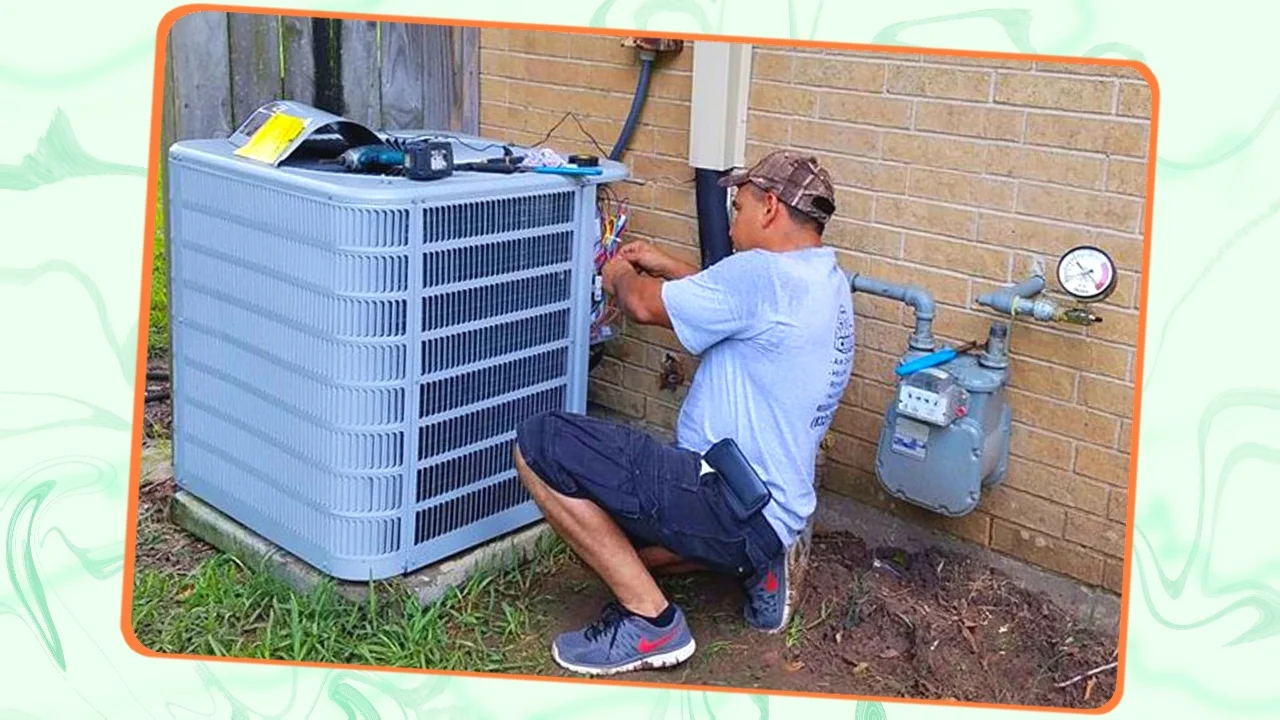 Final Words
Although central air conditioning systems can come across as the perfect solution for conveniently cooling your home, they may not suit every budget. This is especially true if you have a smaller space, where installing a central AC system can become unnecessarily expensive.
In such situations, you may opt for mini-split systems, which come with individual thermostats and operate quietly compared to central AC systems. But here again, I'd strongly recommend getting in touch with a professional to determine the right option for your needs and budget.