In today's article I've decided to share with you some outstanding Greek and Italian architectural feature that can be found both in our interiors and exteriors. They are really important and functional because they carry the weigh of the upper floors and the roof thus playing a crucial role in the support of the house. Despite this, they can be also used aesthetically to make the interior more beautiful and classy. Whatever use they have in your home, we have to admit that they look totally stunning. Can you already guess what I'm talking about? Columns, of course! Scroll down and see the Fascinating Column Designs That Will Маке Your Homes Classy. Columns are super elegant and they easily give our homes a timeless look. They come in lots of shapes, sizes, styles and materials, so why don't you check out the versatile designs in the photos below? Maybe you will get some inspiration to incorporate and enjoy them in your living space!
Has it ever occurred to you that you can turn the column in your home into a library? Add some shelves and give it another functional purpose which you are going to love!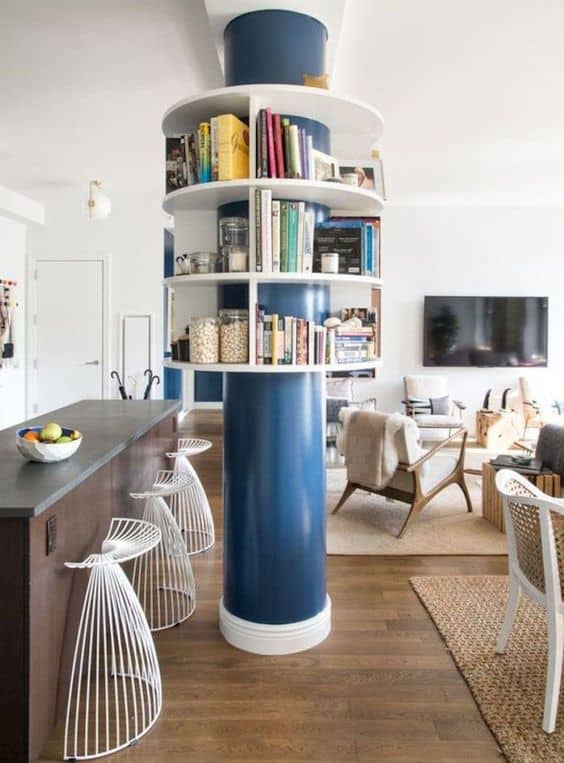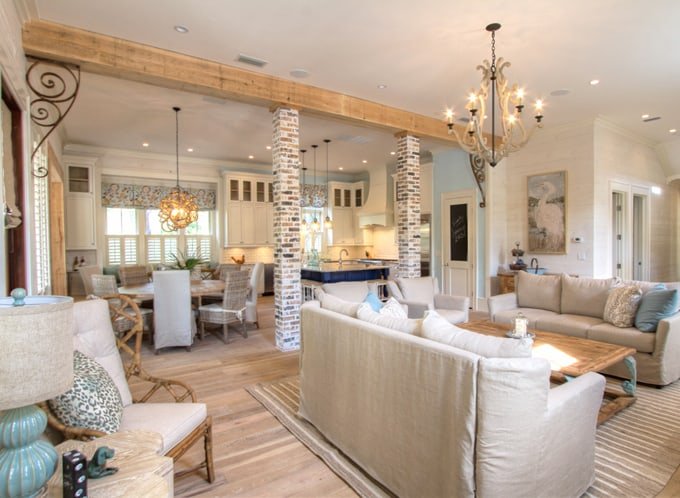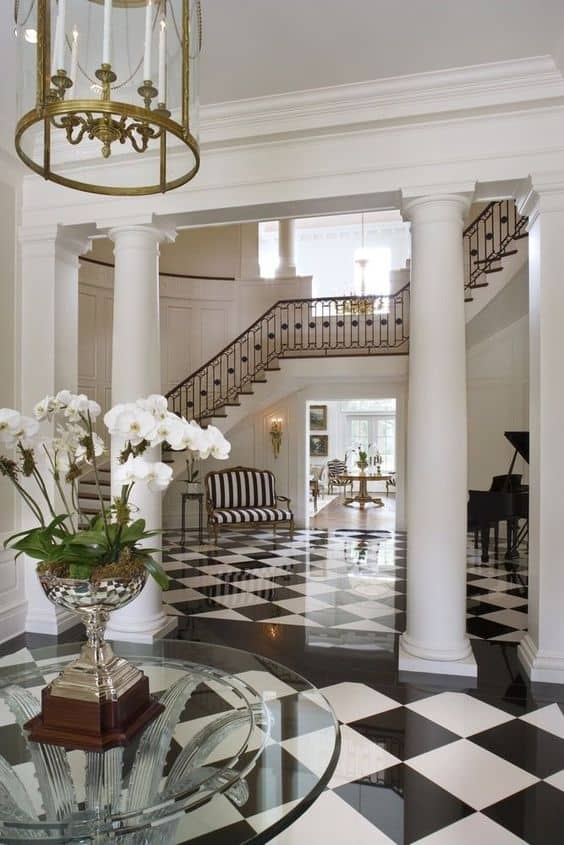 Columns can either be round or square. What would be your choice? Both are really striking and will transform your home in some wonderful ways making it look rich and sophisticated.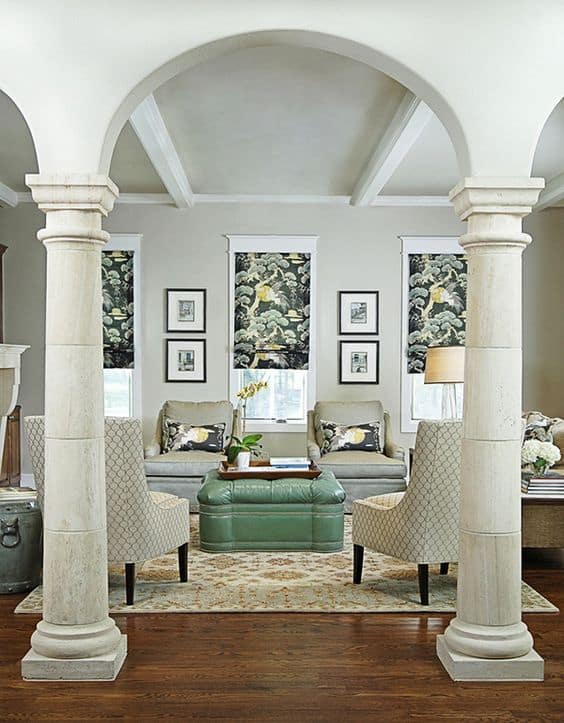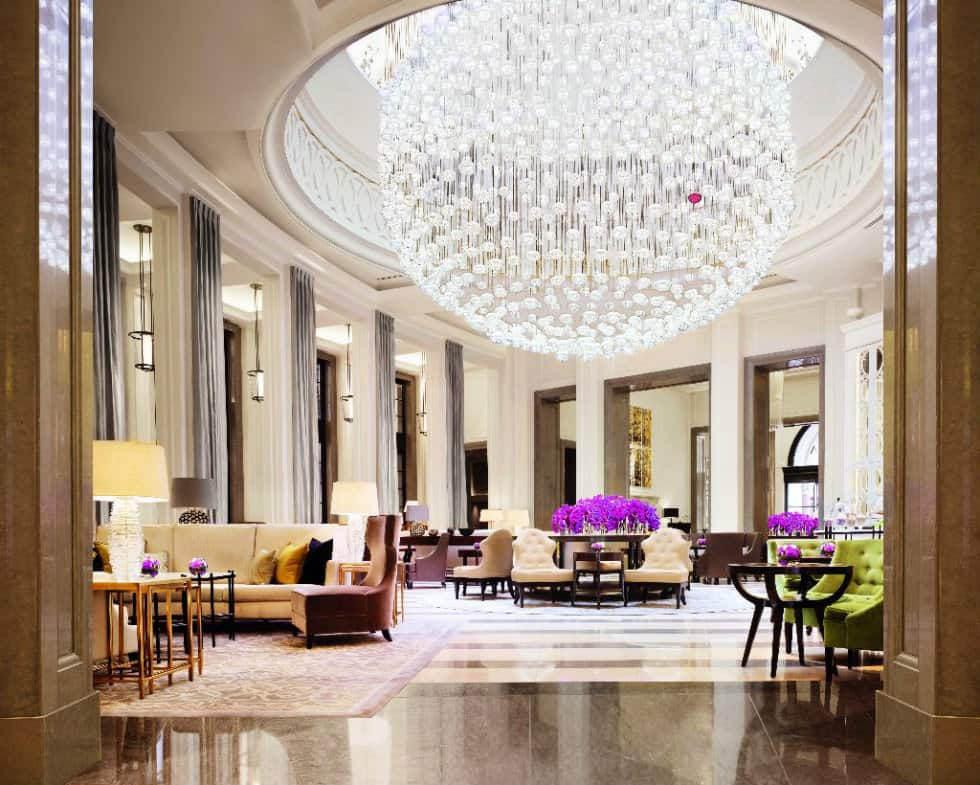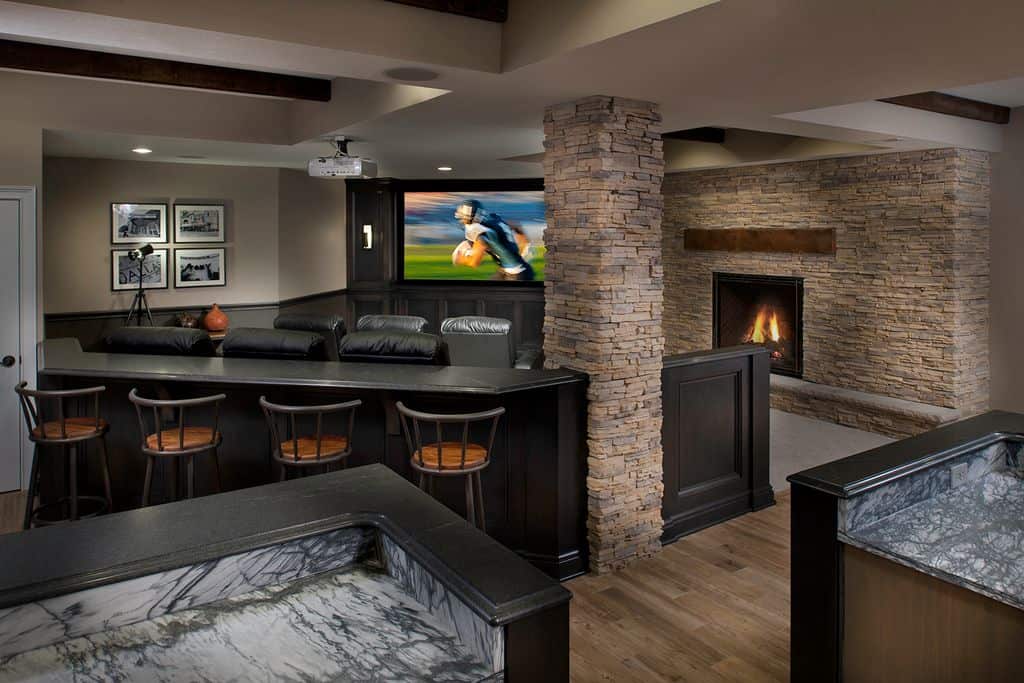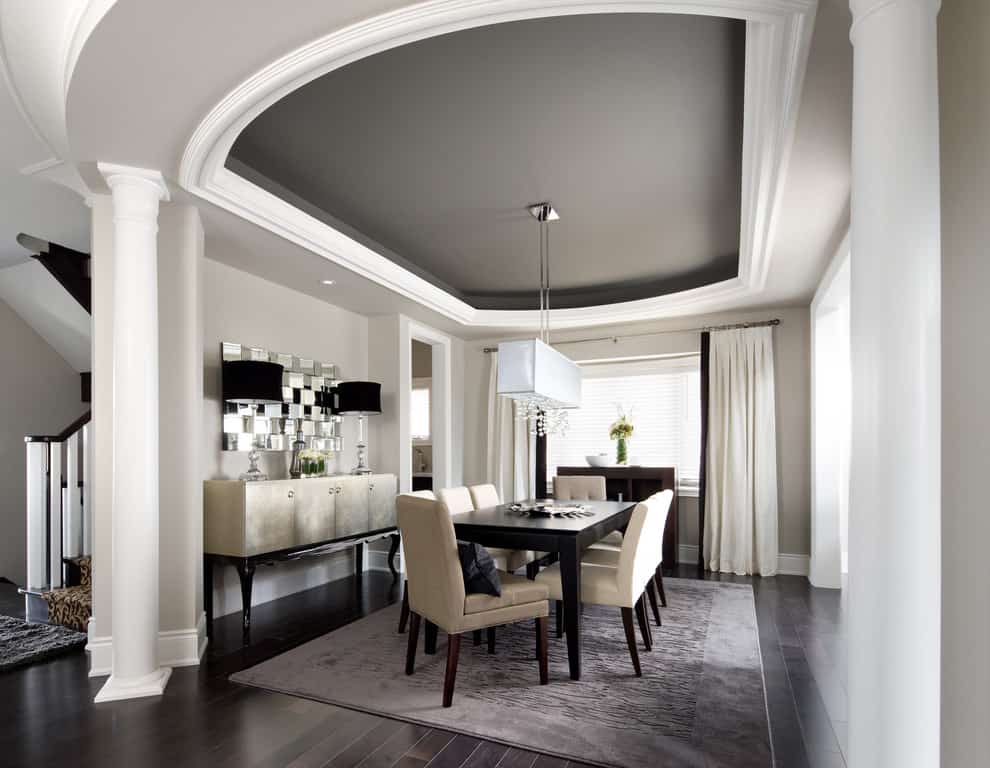 Instead of creating a statement wall by decorating it with bricks, why don't you try the look on the column? This will be the focal point in the room for sure and will attract the attention of everybody!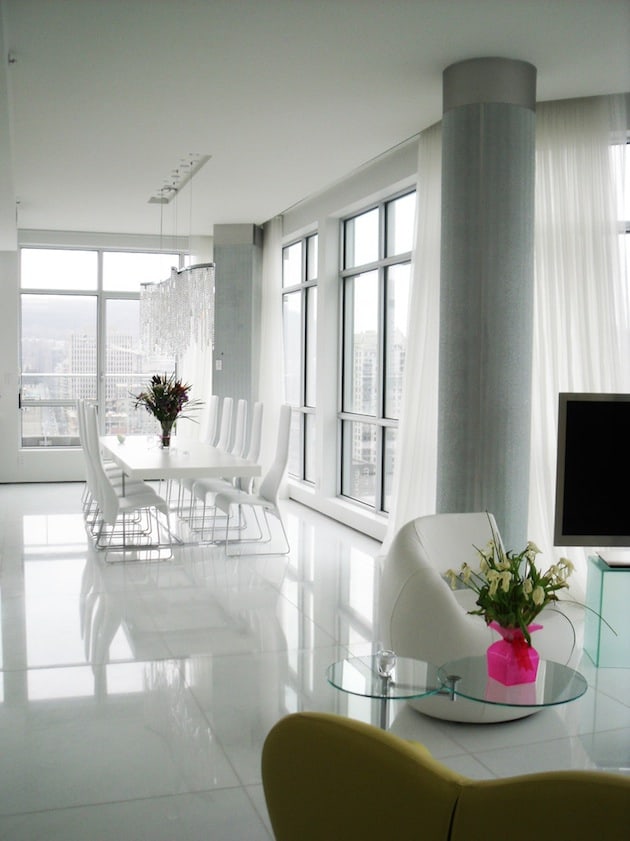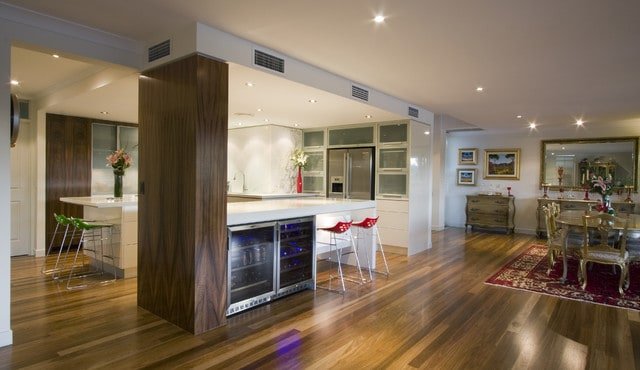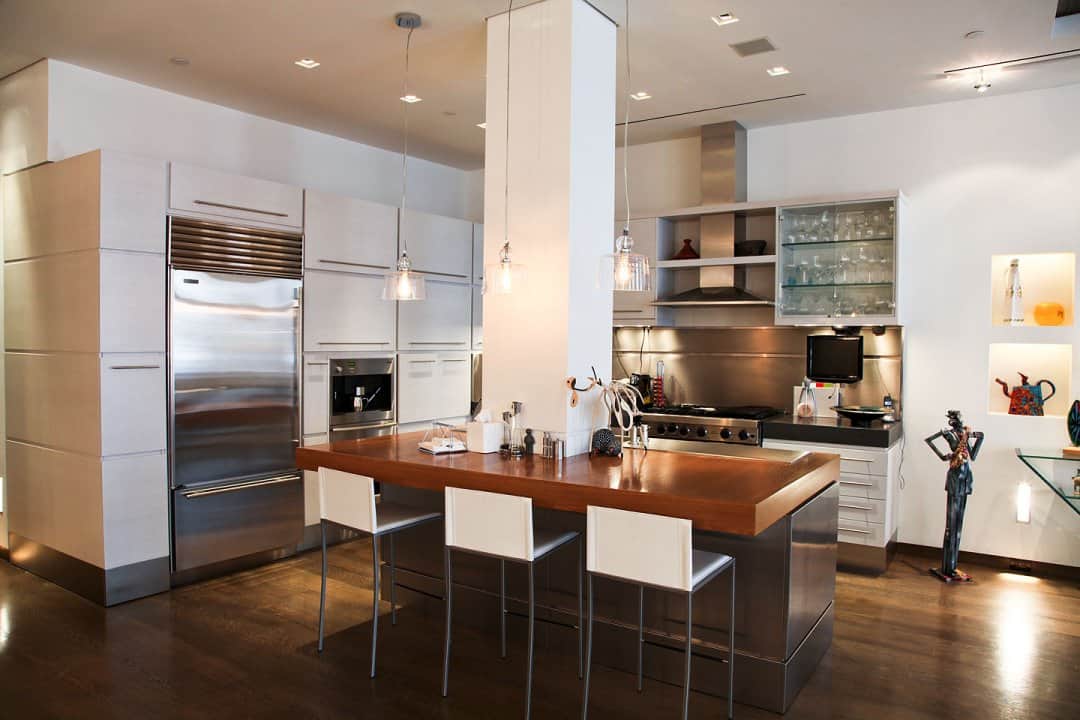 Columns are mostly found in spacious and open areas. If you already have ones in your home you should carefully plan the furniture arrangement.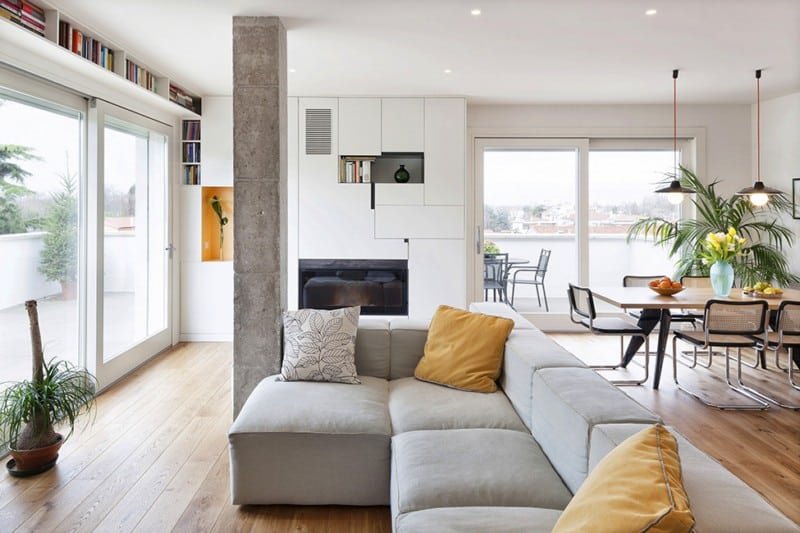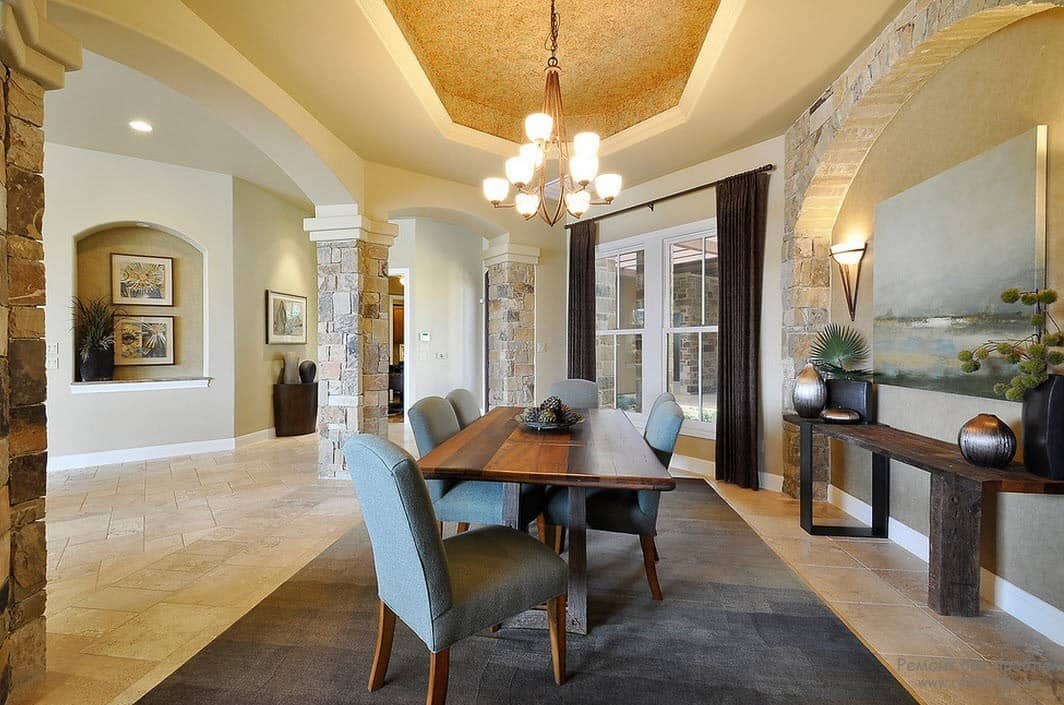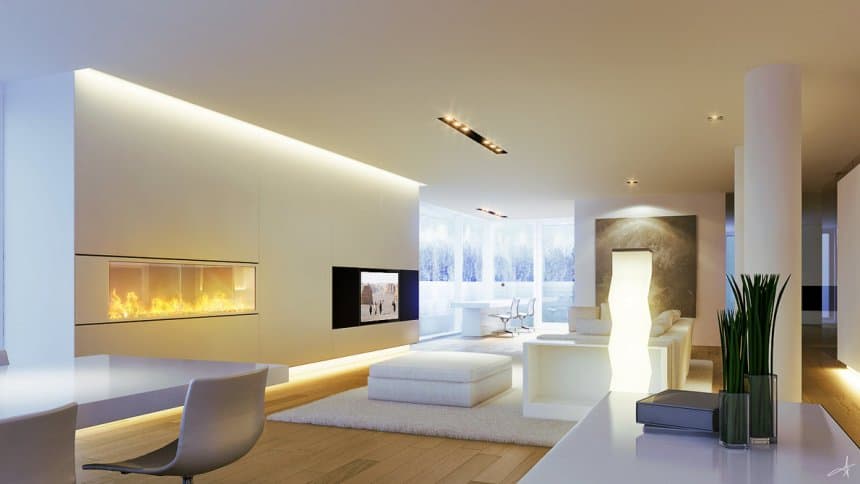 The style of the decor of your home makes a major impact when it comes to the materials for your columns. If you have designed your home in the industrial style, then you can freely leave the columns untouched and exposed, while if you have chosen a more sophisticated look then you should definitely give them a nice finishing touch.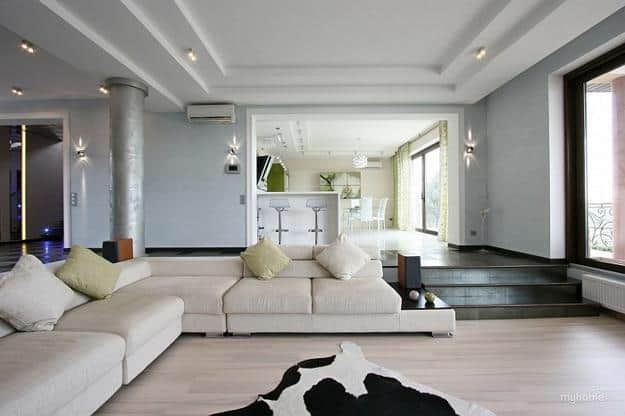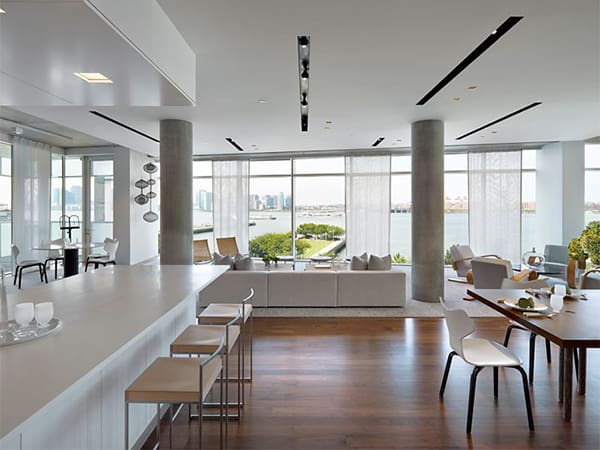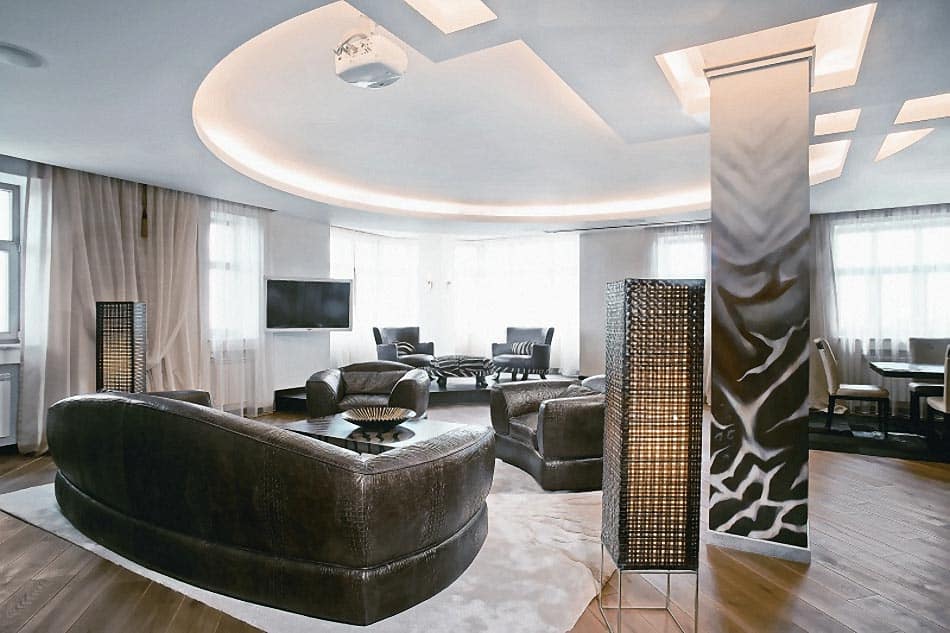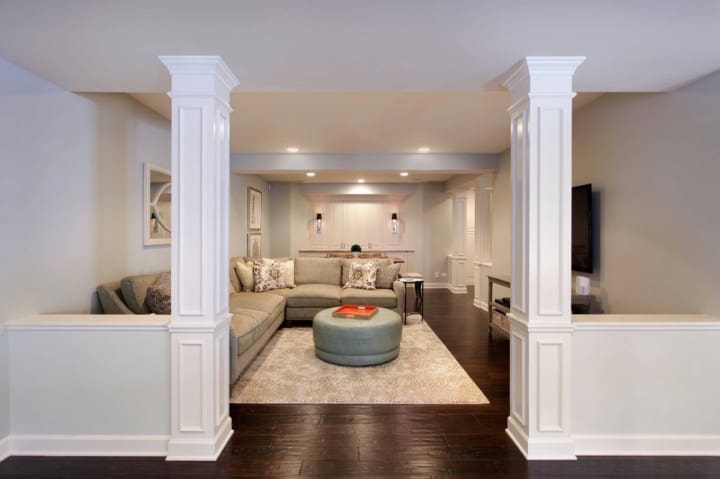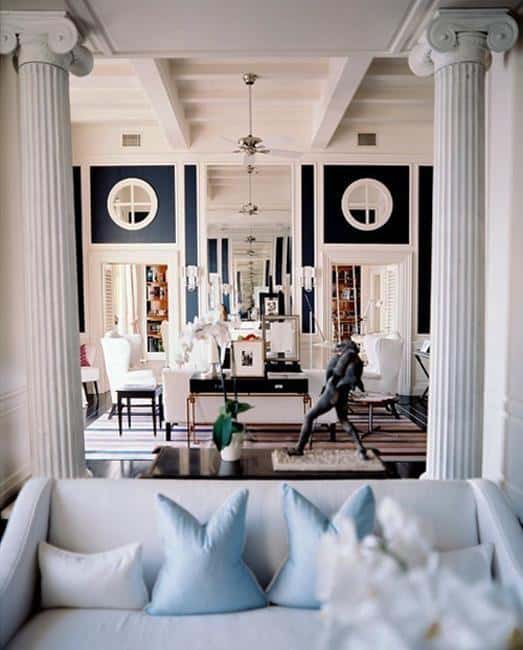 What do you think about these interiors and column designs? Are these elements of the past or should these be embraced today too?