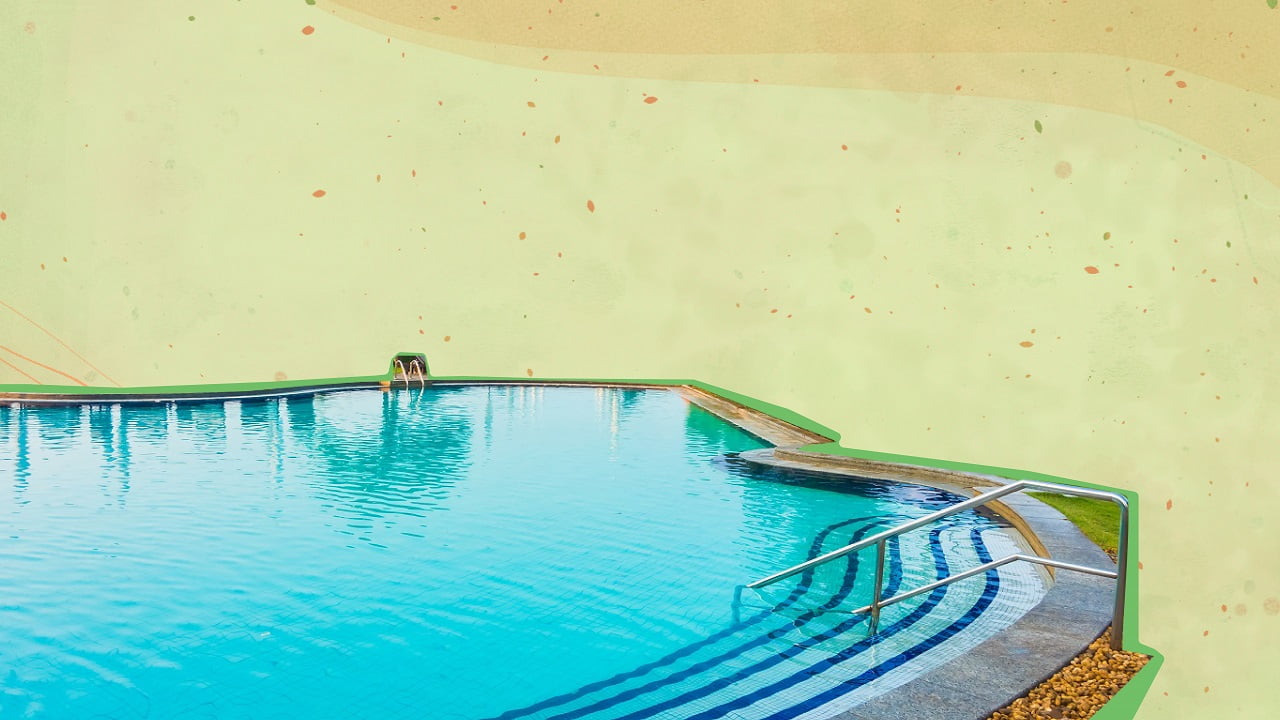 The length of a water volleyball court should range from three to six meters and two to five meters in width. As for the net, it should run across the width while being centered along the length to provide players with an equal amount of court. 
When planning to create a water volleyball court, volleyball pool nets and mounting hardware are usually the first things people think about. 
But they often forget one of the most important things– deciding on the size of the swimming pool. Determining the ideal pool size depends upon several factors, such as the number of players and the size of teams. 
And the pool size, in turn, will determine the size of the volleyball net. 
The Optimal Size For A Volleyball Pool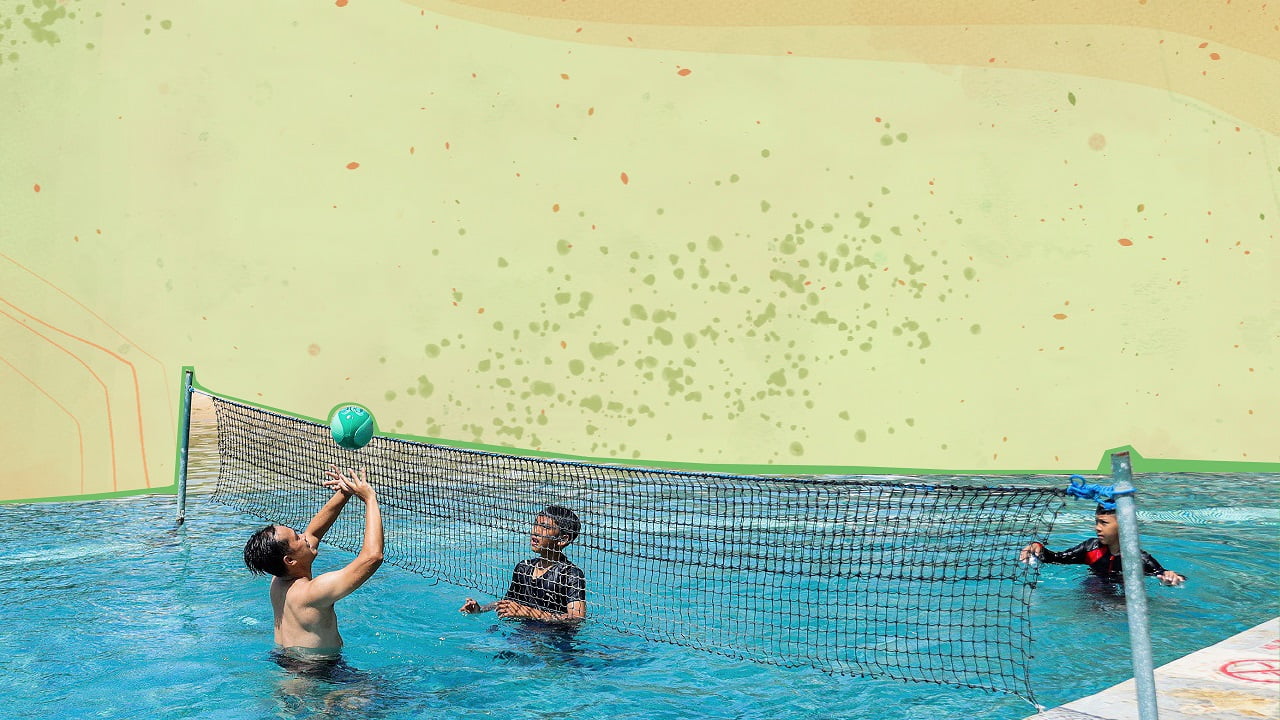 A volleyball pool should be at least three meters long but can go up to six meters. Additionally, it should be at least two meters to a maximum of five meters wide. While these are the standard dimensions, some players, especially new ones, may find it challenging to play in larger pools. In such cases, it is better to go with a smaller size pool with a smaller net. 
Now, you must be wondering how to build a pool volleyball net– right? This can be done using PVC pipes and bungee cords or straps, which should run across the breadth of the pool and be centered along its length. 
Most pools have shallow and deep ends, and placing the net close to the deep end will make the game fun and exciting. It will ensure that both sides have an equal amount of space to play in. 
Tip
While volleyball courts on lakes are built with standard dimensions, residential ones can be built according to custom specifications. Therefore, it's wise to seek advice from a professional player for the best results.
The Difference Between Pool Volleyball And Other Types Of Volleyball
Several differences exist between pool volleyball and other types of volleyball. For instance, indoor volleyball requires a heavy ball that can move faster in a larger space. On the contrary, the ball used in pool volleyball must be large, waterproof, and tear-resistant. 
Another key difference is that the court size is smaller in the case of water volleyball compared to other types of volleyball. The reason is that it is quite difficult to run in a pool compared to running in an indoor court.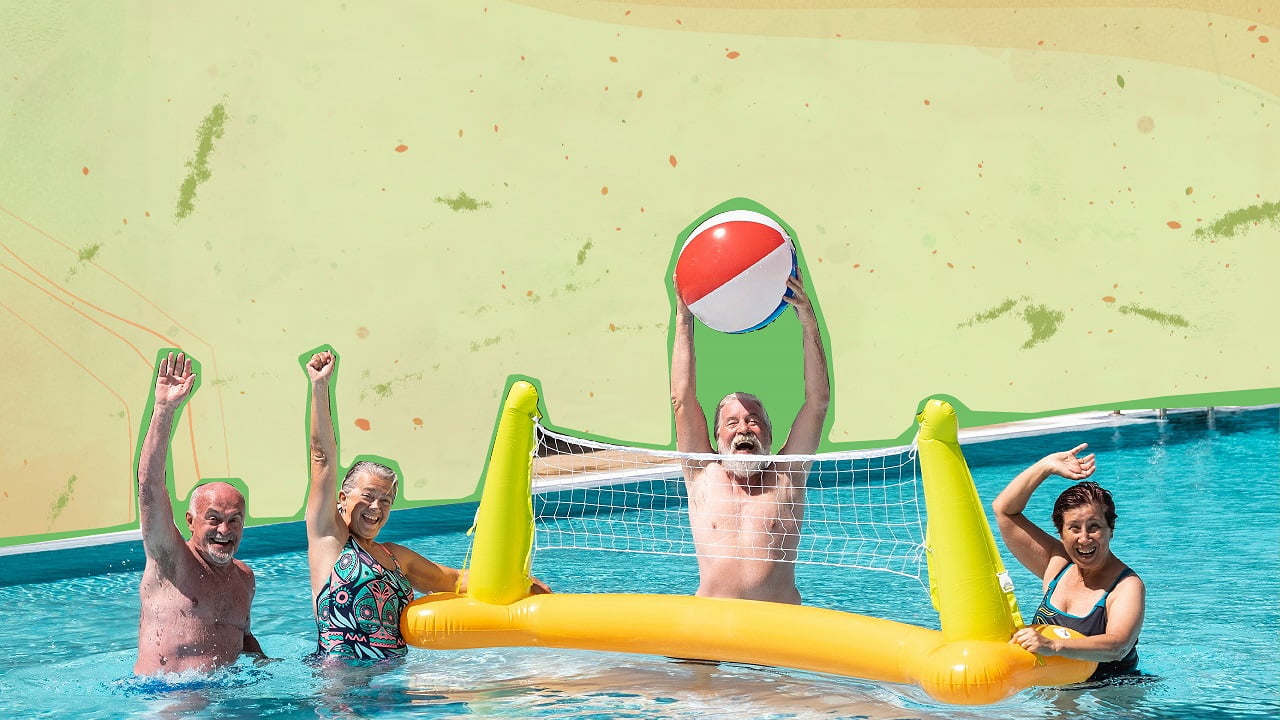 What Size Pool for Volleyball Final Thoughts
With that, this guide explaining what size pool for volleyball is best has come to an end. Generally, you can purchase pool volleyball kits according to the size of your pool, but in some cases, you may have to take the DIY route. 
You can also have an electric awning constructed over your volleyball pool, but make sure to check how to manually retract electric awning before doing so. Also, take proper measurements and use the highest-quality materials. 
That's all for today. Until next time!