Electric kettles boil water, producing a hissing as the water vapor bubbles. Unfortunately, it's not the most pleasant sound in the world!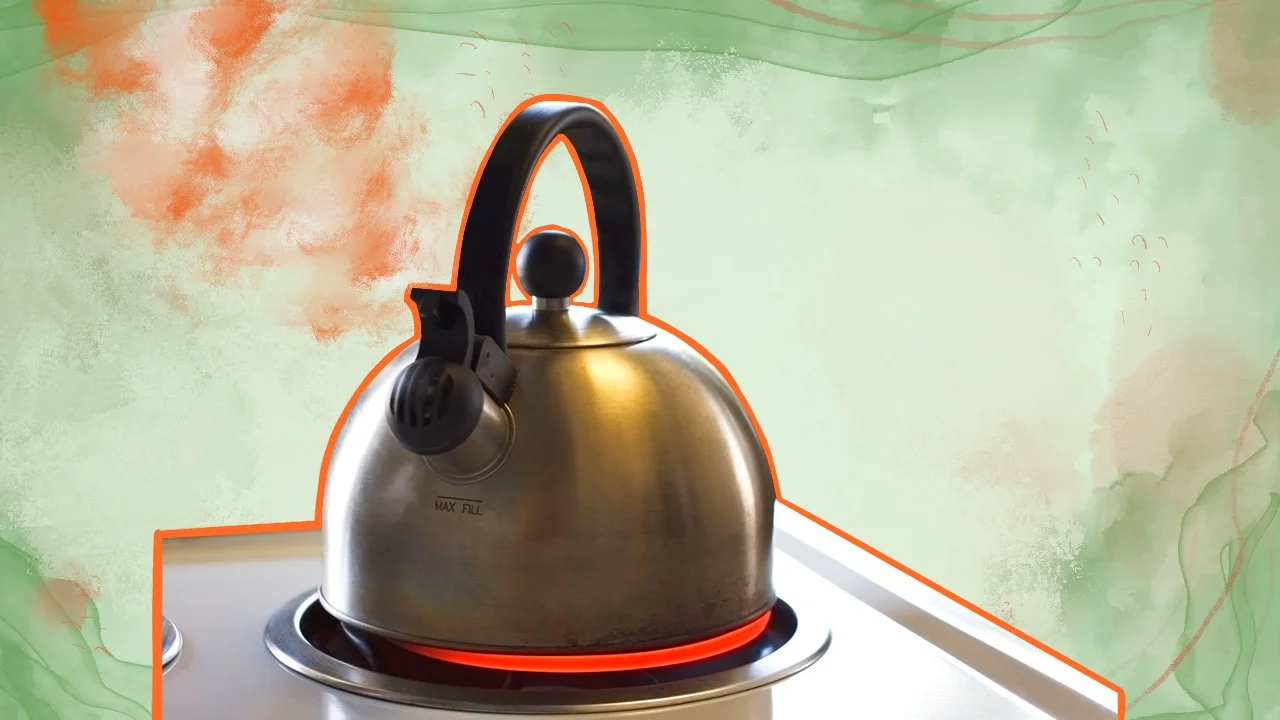 Thankfully, there are many ways to reduce the sound produced by your nifty electric kettles, including using a tea cozy, removing limescale buildup, and more.
Let's learn all you need to know about electric kettles making noise and how to make them quieter.
How Loud Can an Electric Kettle Be?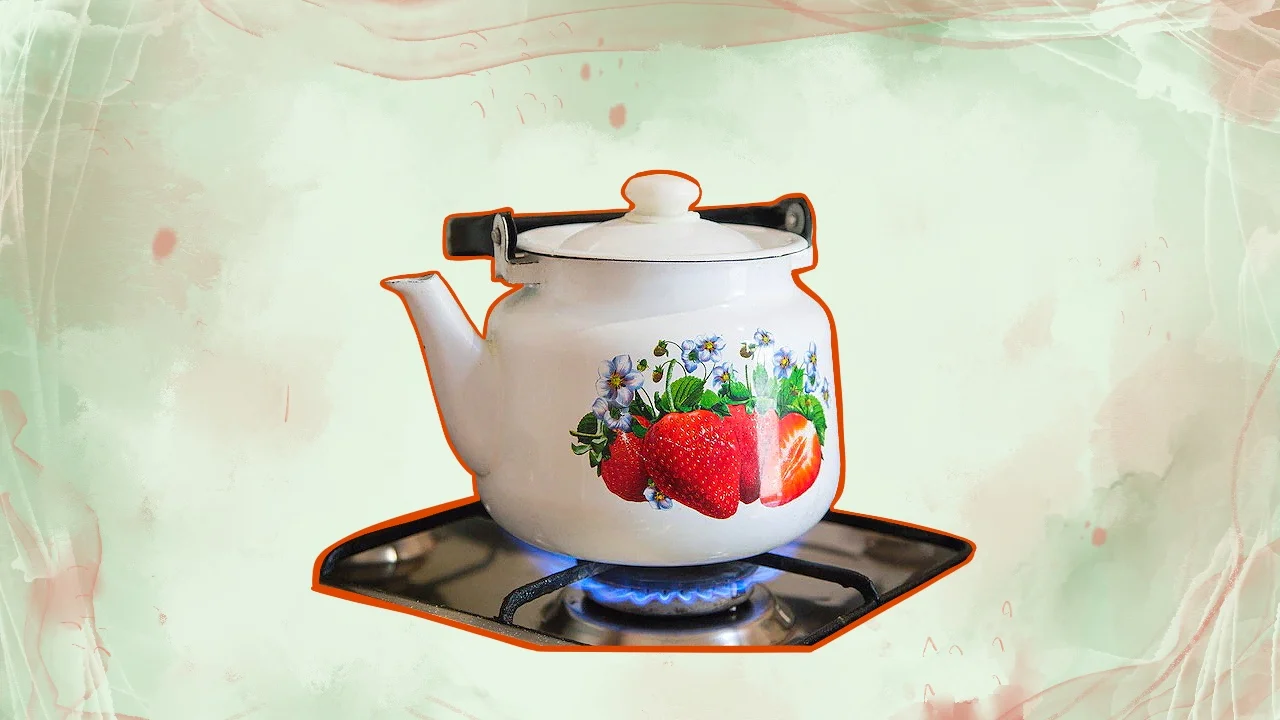 We've tested and collected customer experiences on various electric kettles. We discovered that the quietest electric kettle was 79 dB, and the loudest was 95 dB.
For reference, normal human speech is only at 60 to 65 dB. This means the hissing of these kettles can disturb a conversation.
Vacuum cleaners produce sound at around 83 dB while lawnmowers at 90 dB.
It is advisable to avoid extended or repeated exposure to loud noise above 85 dB as this can cause hearing loss.
So if you like having multiple cups of tea daily, go for quiet kettles with safety features like the auto shut-off feature and boil-dry protection.
This keeps the kettle from boiling and making loud noises when the liquid does not cover a certain water gauge. Kettles make more noise when there is less water.
What Are 6 Ways to Make an Electric Kettle Quieter?
Is your electric kettle causing too much noise in the kitchen or office pantry? Keep it on the down low with these effective methods:
Method 1: Buy a Quiet Kettle
If you're still about to buy an electric kettle, quiet ones are the best way.
Those designed with boil-dry protection and a larger electric heating element produce a lower noise level.
This works by dispersing the heat more evenly by reducing the drastic temperature difference between the colder water in the kettle and the pocket of expanded water.
Cavitation is reduced and, therefore, lessens the amount of noise made.
Method 2: Using A Tea 
Cosy
An older tea cozy is hand-knitted, while a modern one would have padded components that can be regularly washed.
Besides keeping a teapot warm, a tea cozy helps keep a kettle quieter. When a tea cosy is placed on the kettle, the sounds are muffled as your water boils.
Wool is used in making these beautiful tea cozies. They come in very unique and colorful designs too.
But more importantly, this thick material is the culprit that reduces heat transfer and absorbs the energy of sound waves that keep the kettle quiet.
Method 3: Soundproofing with Rubberized Undercoating Spray
A rubberized undercoating spray is more often used for cars. They prevent rust and dampen noise caused by road traffic.
When used on a kettle, it has similar benefits. It protects the kitchen tool from dirt and dust. At the same time, it makes it quieter too.
When soundproofing with a can of rubberized undercoating spray, avoid the holes and wires of your electric kettle.
Method 4: Add Extra Padding
Try lifting your electric kettle off your countertop surface while boiling. If the noise reduces, then you have an agitation concern.
This means that the boiling noise is amplified by reflecting vibrations from where the kettle rests.
Adding extra padding like sound-deadening mats is a good idea to prevent this from happening. Put the extra padding underneath your kettle. This should effectively dampen any vibration.
Method 5: Remove Limescale Buildup with a Limescale Solution
Boiling water evaporates and turns to steam as you heat it. But only plain water turns to gas. Some minerals like calcium build up in hard-to-reach places as you heat water.
This buildup of calcium carbonate, also known as limestone, is around the electric kettle's heating element. This can have a metallic after-taste to it once in contact with water.
The tough deposit of calcium carbonate also reduces the surface area at which water heats, thus increasing cavitation and noise.
Removing the limescale is not so easy. You can't simply scrub it off with dish soap. To remove the build-up, you need to do a descaling.
De-scaling is a citric acid rinse, lemon juice rinse, or vinegar rinse. You will get the same result either way. Try it out!
Vinegar Rinse
Prepare equal parts of vinegar and plain water. Pour it into the electric kettle and sit for at least an hour.

Turn the kettle on and heat the mixture. This will dissolve the limescale completely.

Lastly, pour out the mixture and rinse the kettle thoroughly. Washing with dish soap helps too.
Citric Acid Rinse
Add one teaspoon of citric acid to 100ml of water and pour the mixture into the kettle.

Once it is heated, let it sit for about 10 minutes.

Rinse off with dish soap.
Lemon Juice Rinse
Add one teaspoon of lemon juice to water, pour into the kettle, and let it sit for an hour, just as you would in a vinegar rinse.

Heat the mixture to remove the limescale.

Please dispose of the lemon juice mixture and make sure it is clean. This should leave a nice fragrant scent in your electric kettle.
Method 6: Switch To a Stainless Steel or Glass Kettle
If you've tried and tested all the methods yet are unsatisfied, you might consider switching to stainless steel or glass kettles. These have a more quiet state.
Go for those with double-wall designs, cool-touch exteriors, and non-slip handles.
What Are Things to Remember on How an Electric Kettle Works?
To use an average kettle, you fill it with water and place it on top of a stove's burner. Gas or electricity then transfers heat energy to the bottom and, to a lesser extent, the sides of a kettle.
A modern kettle replaces the stovetop with an electric element inside its base. This heating element receives a strong current causing the hot water surrounding it to heat up quickly.
This heat transfers to the water molecules through convection and conduction, causing the water to be agitated. This works as warmer water heats up at the bottom of the kettle, then passes through the cold water on its way to the top surface.
As warm things rise, it loses their heat to their surrounding water. This causes a bubble of hot water.
The bubble is a pocket of empty space created within the water produced in cavitation. At this point, the hissing is caused by the water vapor bubbles popping.
If you want to know more about kettles, check out how kettles work! You may also check out "Do Kettles Boil at Different Temperatures?" for a more nuanced guide on kettles!
What Are Good Quiet Kettles to Buy in the Market Right Now?
Check out this article on the Best Electric Kettles. If you want the quietest ones on the market, here are 3 options to consider:
The Russell Hobbs electric kettle has rapid boil technology, promising to boil hot water in just 45 seconds. This saves up to 66% of energy!
But the best part of this kettle is its excellent quiet operation, given its boil-dry protection.
Sale
This electric kettle is made of 100% stainless steel. We like it for its double-wall feature, assuring hissing noise is kept to a minimum.
It's one of the safest kettles you can find too. There is no plastic contact with hot or boiling water. Plus, it has a BPA-free cool touch exterior and no scalding hazard.
We love the Hamilton Beach electric kettle for its quiet operation. Its durable glass carafe with a BPA-free interior keeps vibrations low when the water starts to boil.
Plus, it has a built-in mesh filter to prevent any limescale from developing, which could cause more noise.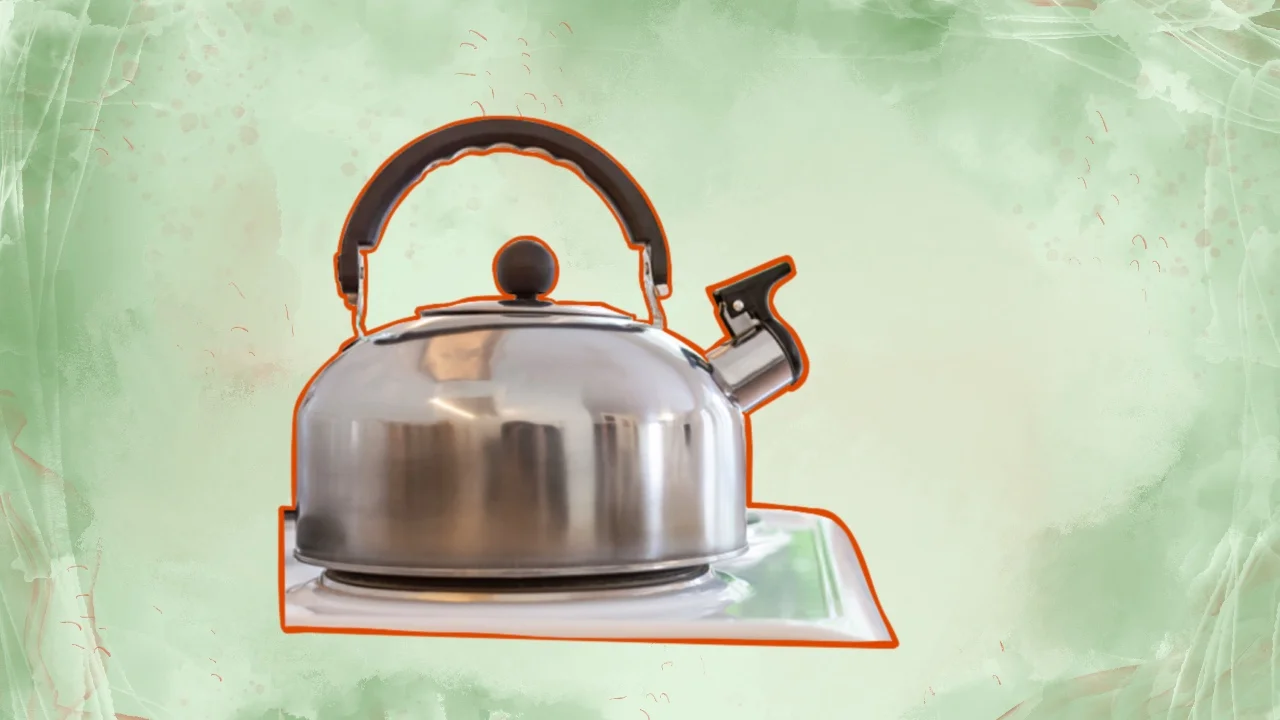 Conclusion
Yes, heating with electric kettles can cause some noise. But it's not too bad. We like tea cosy as it keeps your teapot warm and your kettle quiet.
Plus, there are a lot of methods to dampen the hissing created when your hot water boils, and vapor enters the air. Give them a try to see if your electric kettle works!