Driftwood crafts are something extraordinary, driftwood diy projects have an allure torn from fairy tales. Simple, transparent and ephemeral these pieces of wood can be assembled into timeless decor pieces that will beautify your home. If you are lucky enough to live near a beach you will have all the resources at hand, just engage the healthy habit of walking along the coastline each day, relaxing completely whilst scavenging for driftwood treasures. Check the selection below and start your own diy driftwood project next weekend.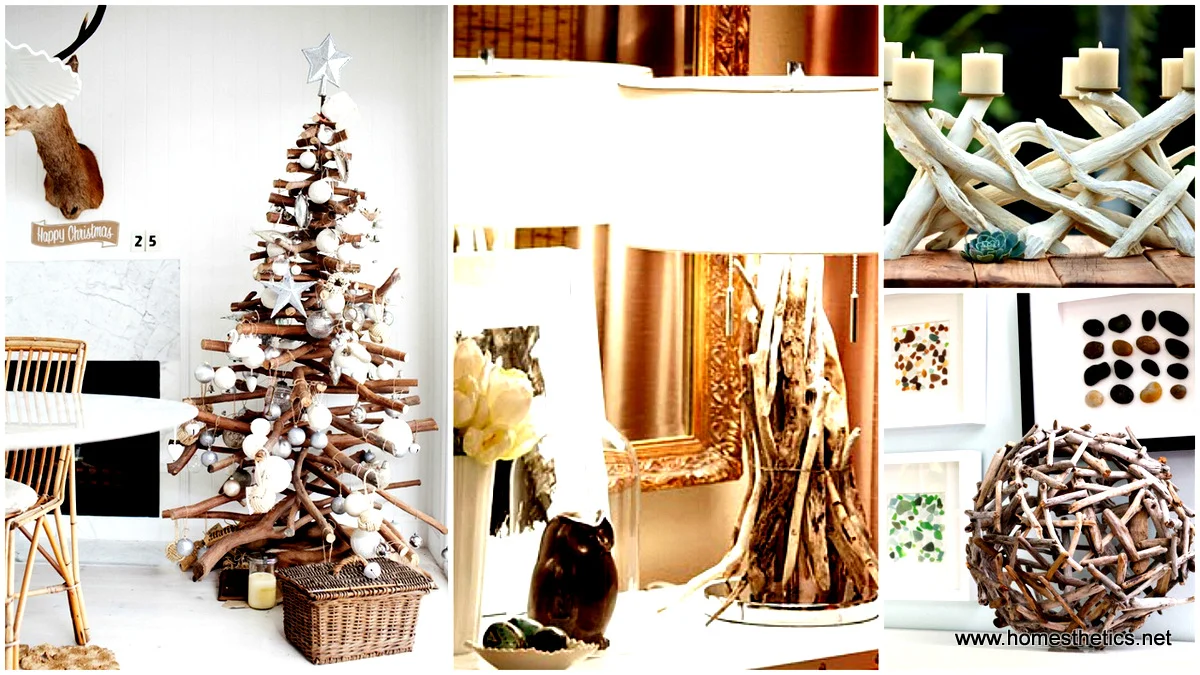 #1 Small Driftwood Starfishes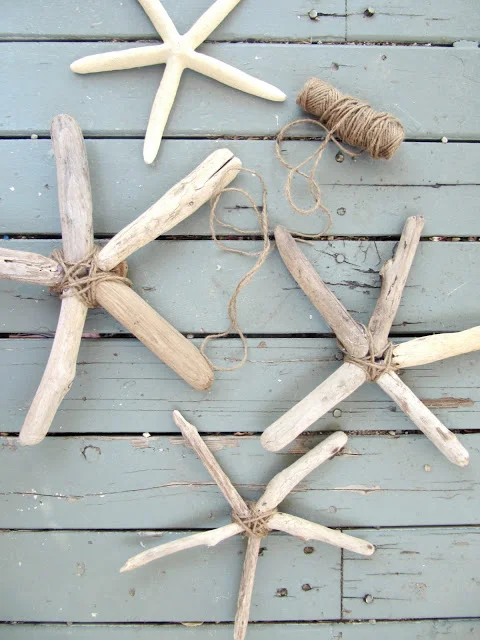 #2 DIY Driftwood Mirror
via City Farm House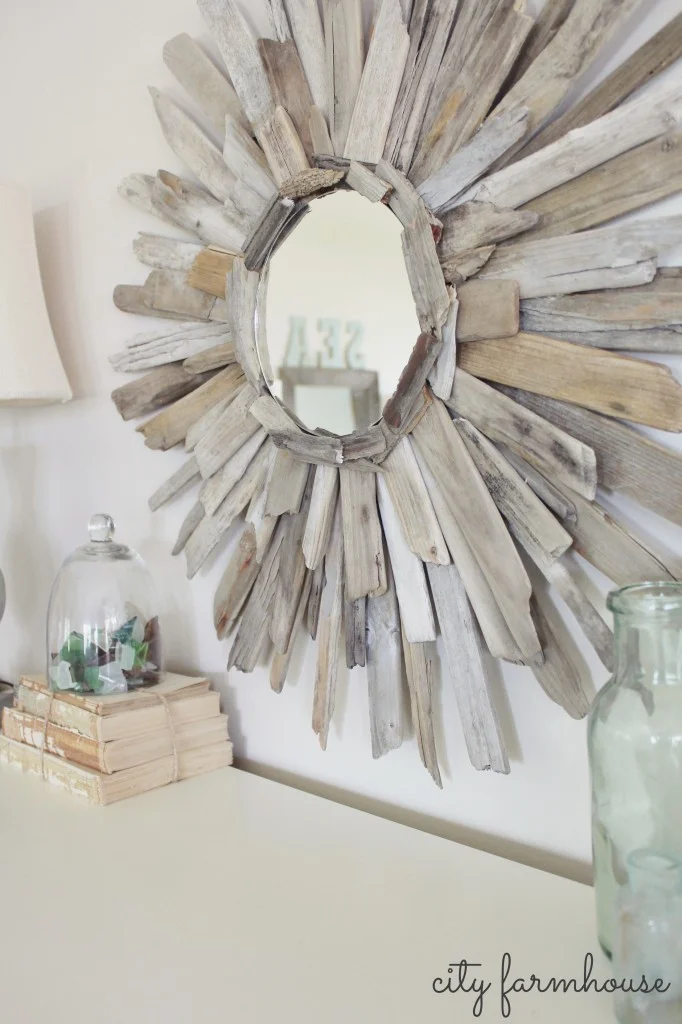 #3 Beautiful Driftwood Orb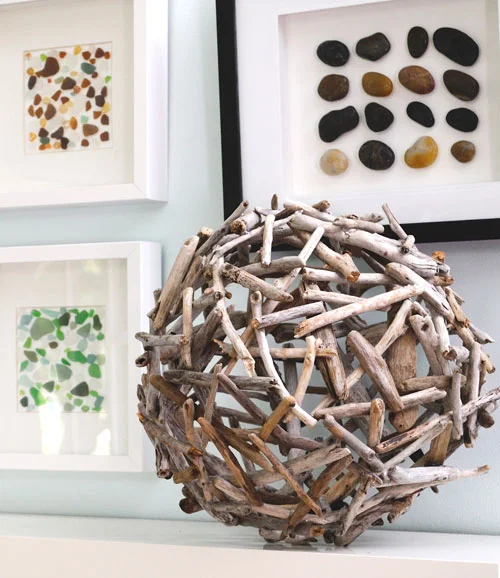 #4 Tiny Twigs Shaped Into a Driftwood Seahorse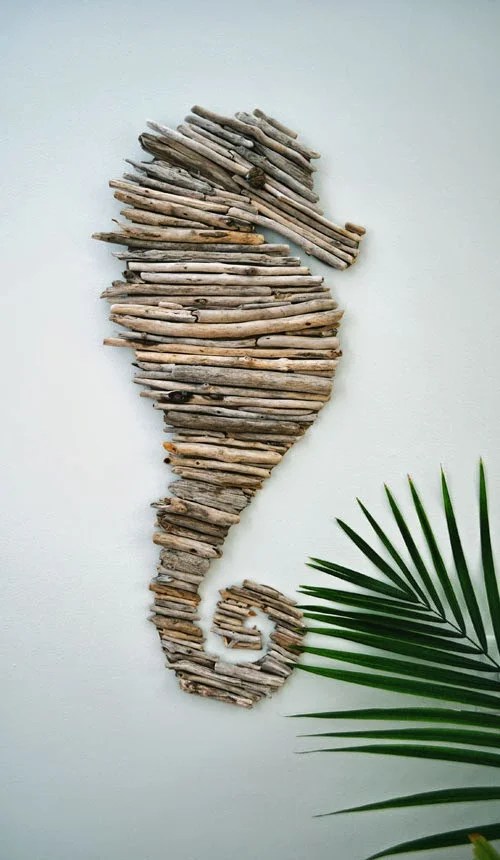 #5 Colorful Sea-glass and Driftwood Wall Art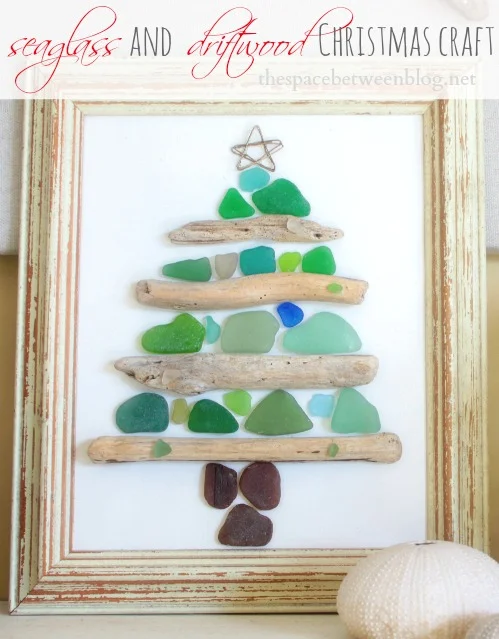 #6 Extraordinary Driftwood Fish Realized From Different Wood Essences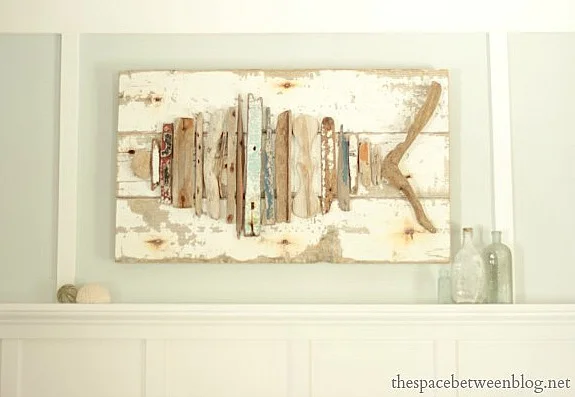 #7 Sculptural DIY Driftwood Lamp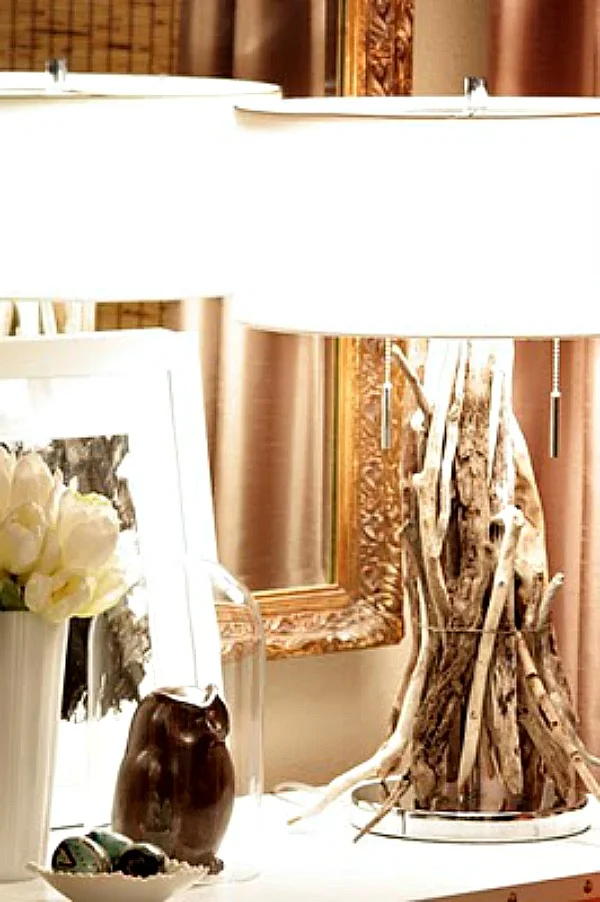 #8 Glass and Driftwood Wind Chime Composition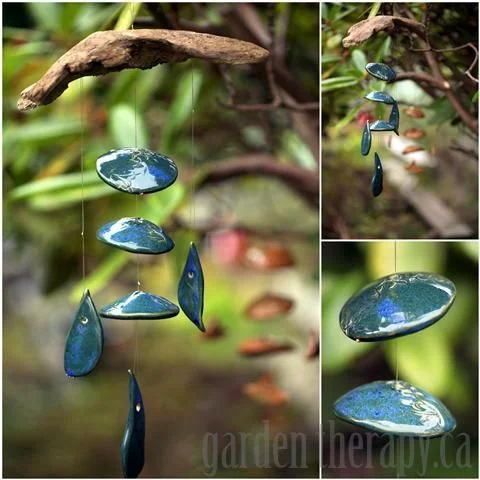 #9 Pastel Colored Driftwood Picture Frame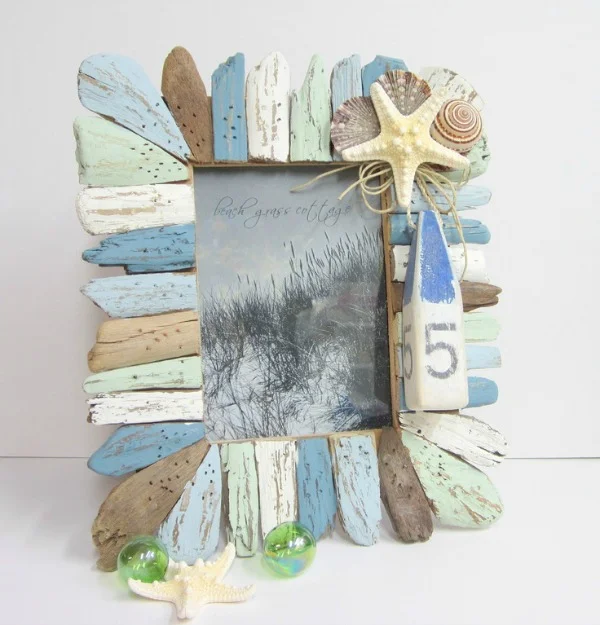 #10 Driftwood Cross Decorated With Seashells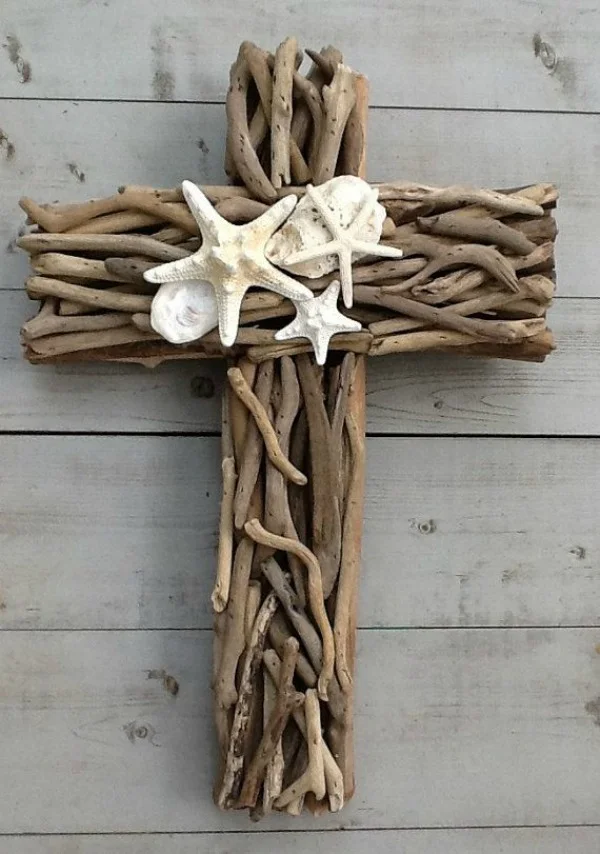 #11 Superb Driftwood Sailboats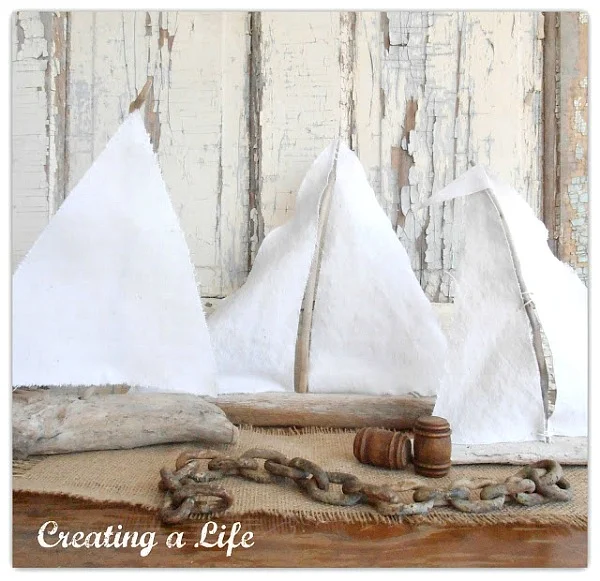 #12 Driftwood Anchor Welcoming Guests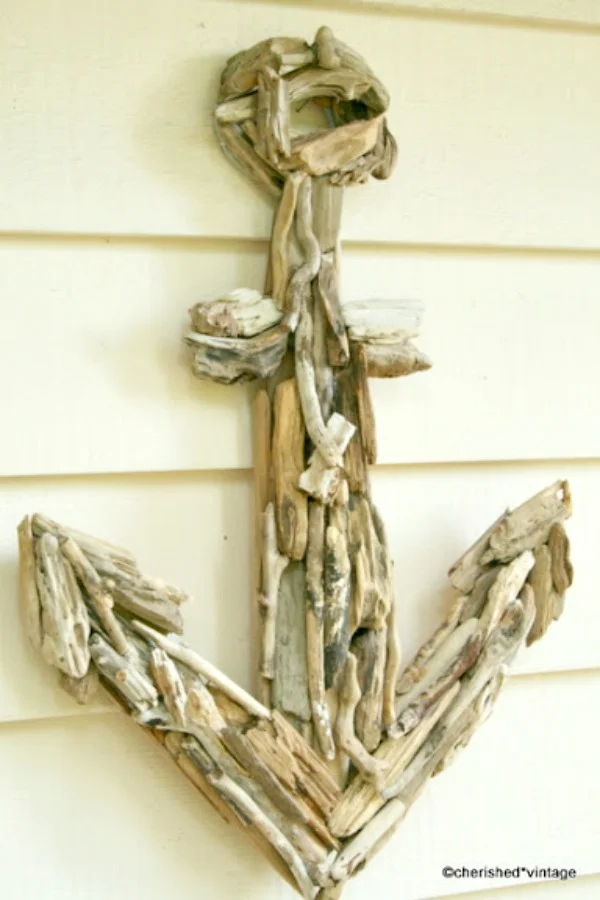 #13 Breathtaking Sculptural Driftwood Candelabra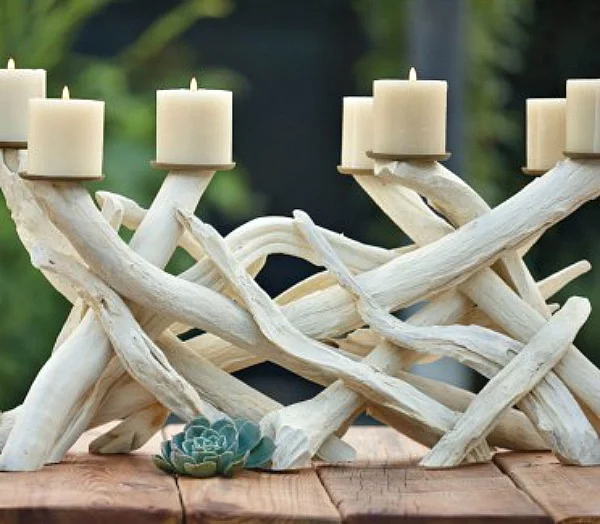 #14 Organic Driftwood Garland
via Coastal Home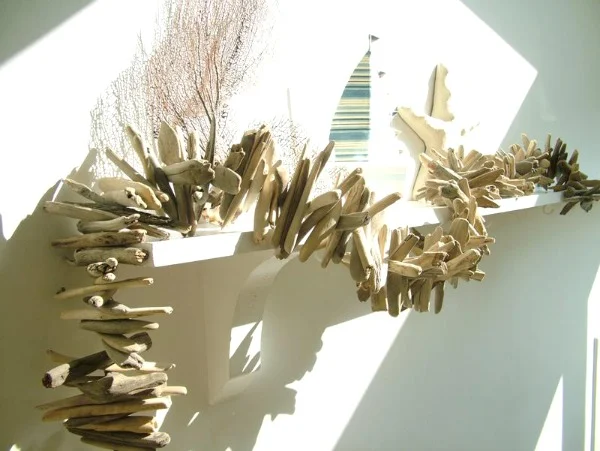 #15 Simple Driftwood Coat Rack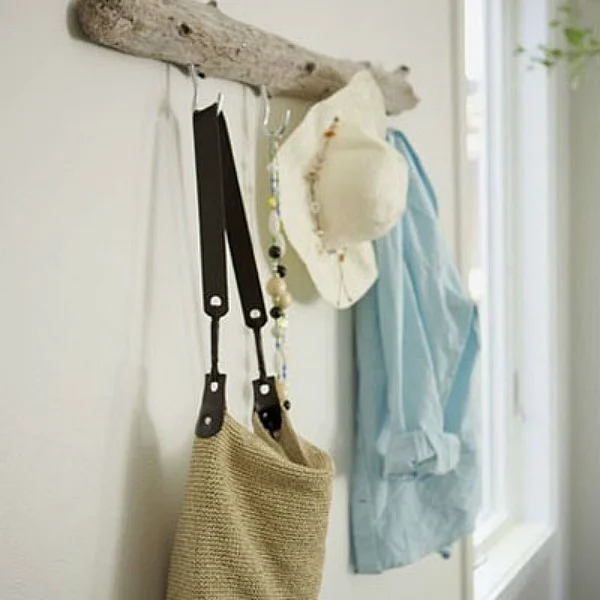 #16 Jaw-Dropping Driftwood Scandinavian Christmas Tree Design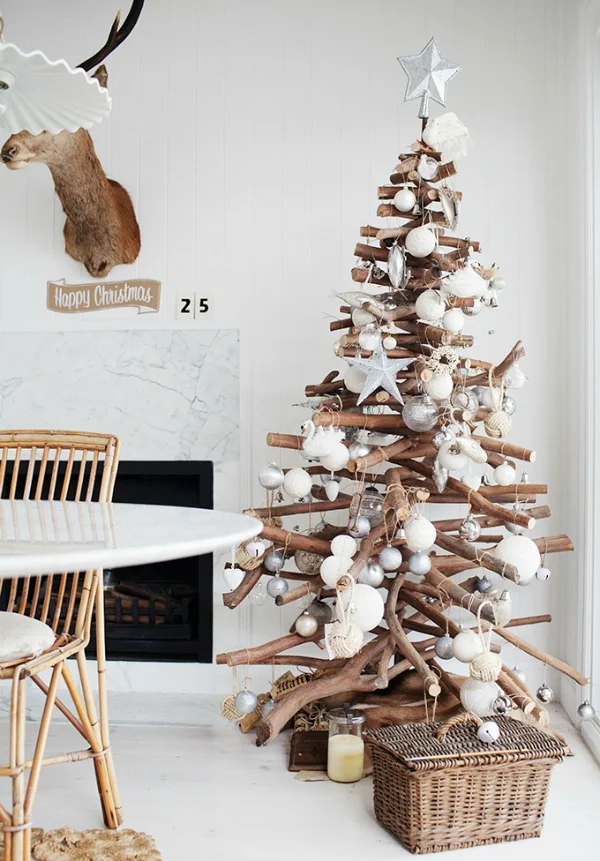 #17 Beautiful Sculptural Votive Candle Holder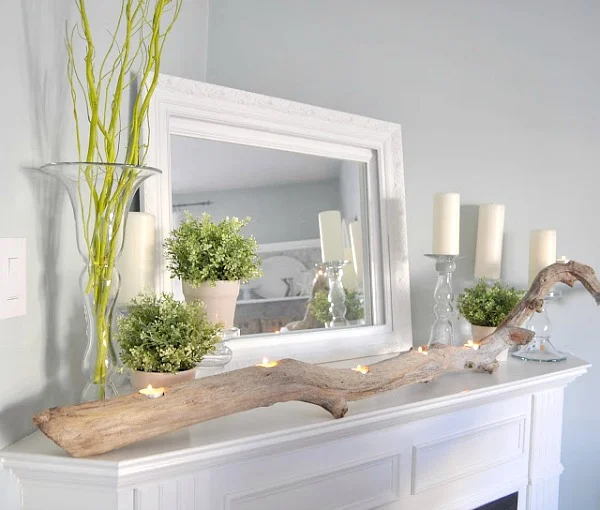 We would love to hear your opinion on the driftwood collection showcased above. We`ve found these crafts breathtaking beautiful and simply inspiring. Pick your favorite and start your scavenger driftwood hunt today !