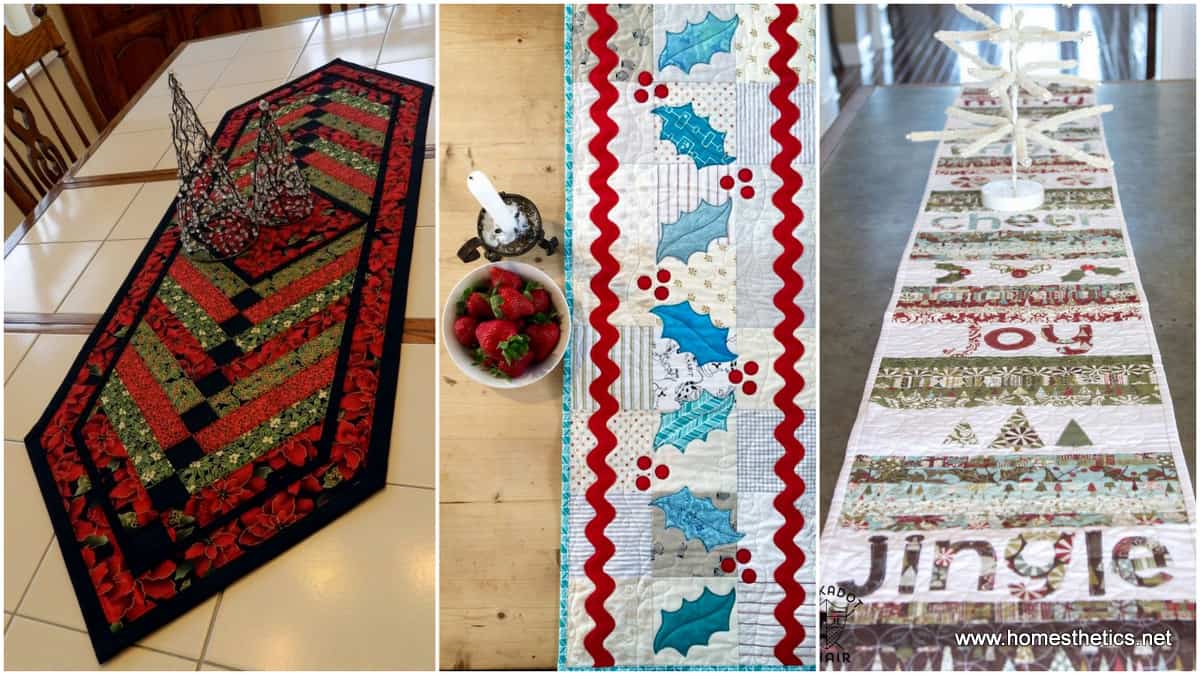 Quilting is the art of combining three layers of fabric together like a sandwich, and stitching them either by hand or a quilting machine to achieve a desired style for a specific purpose such as to beautify one's home decor. To do this, first choose out the design you would like to work with, keeping in mind that a quilted material can be the same on both sides as well as have different patterns on either side. Place the cotton material in the center of the two layers of designed fabric being aware of which one you desire to have as the top layer and back or underneath sheet; then stitch as desired. This craft is usually taken up as a hobby, or someone looking to make a living. In some countries, quilting is usually carried out by a group of people around a huge sheet of material, all collaborating using hand stitching to complete a project.
Table runners on the other hand have been deemed to be useless by some while there are many who disagree for good reasons. These centerpiece fabrics, as I would call them add so much elegance and luster to your dining decor, in other words they basically compliment your dining room the same way a bouquet of flowers or a chandelier would. Many people are passionate about keeping traditions, well this is one that will always be a classic because it brings so much character to the relevant setting.
Before laying down the fabric, ensure the table is measured to determine what will be the length of your pad; note this can be used to bring attention to a beautiful centerpiece or in accompaniment to an actual full length cloth that covers the entire dining surface.
#1 Choose to quilt a winter heart box pattern as a valentine's day table runner idea

#2 Consider for Christmas a pattern displaying words such as joy and jingle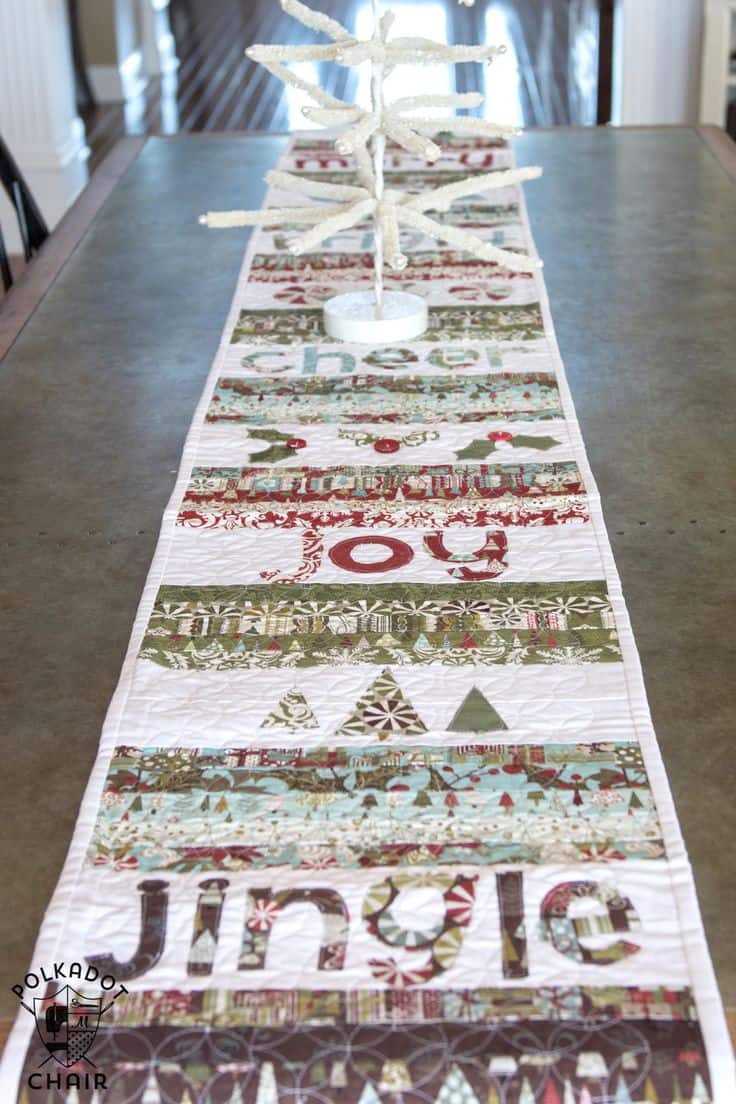 #3 a white material with blue and purple square design can be realized for a dining table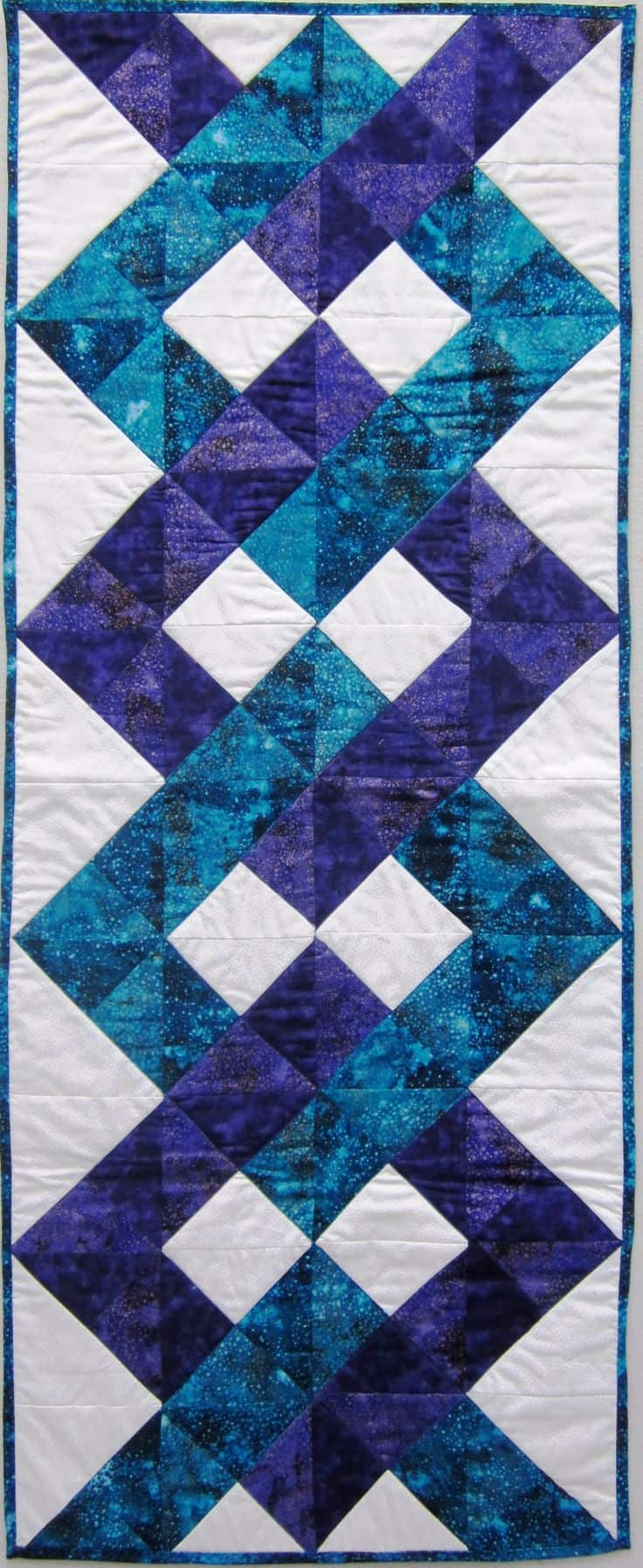 #4 Imagine a chic designed gray quilted table runner with traces of black and white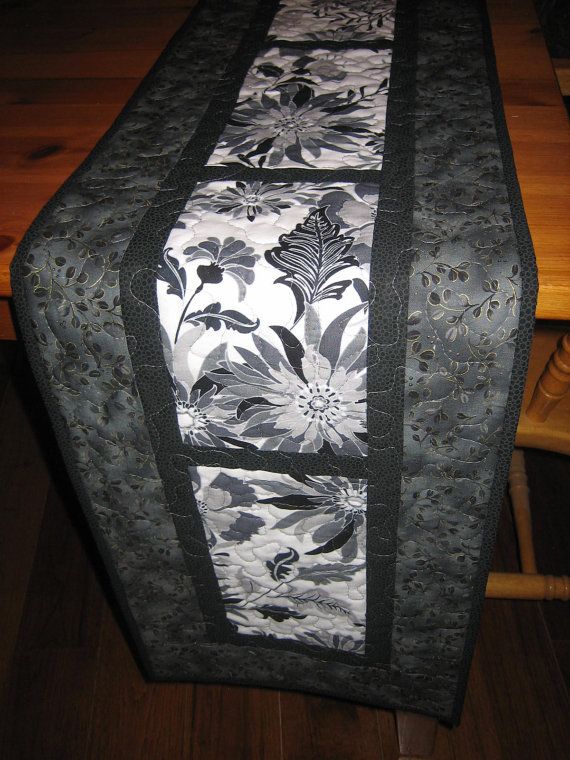 #5 Choose to have a modern table mat in the floral scheme of black tan and gray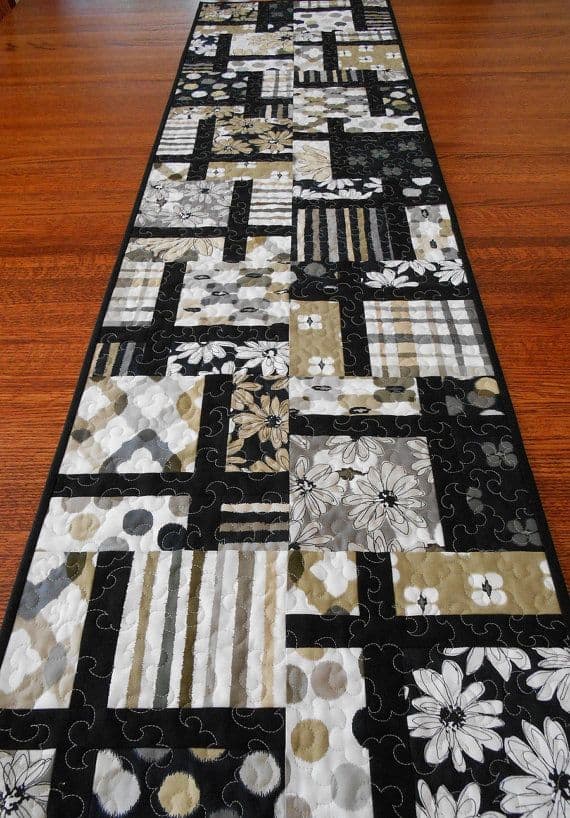 #6 create a red and pink table napkin for February 14th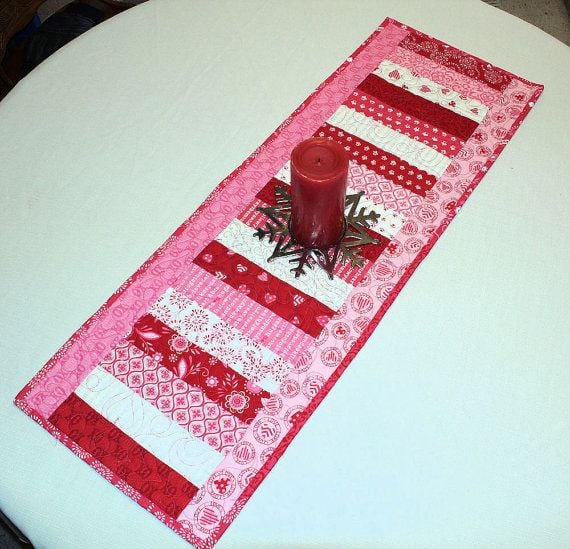 #7 get patriotic this 4th of July with a napkin displaying the national flag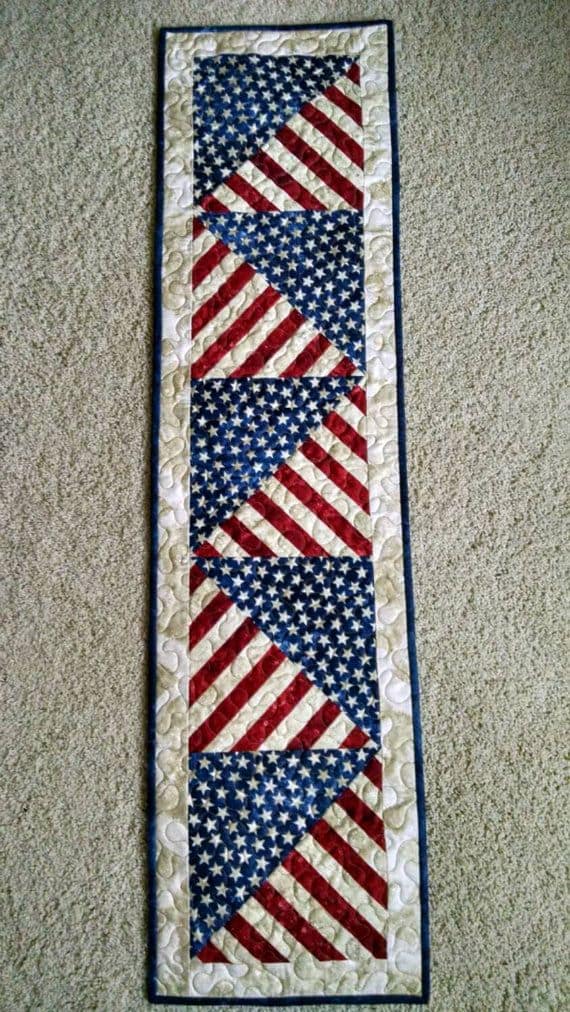 #8 17 DIY Quilted Table Runner Ideas For All Year Round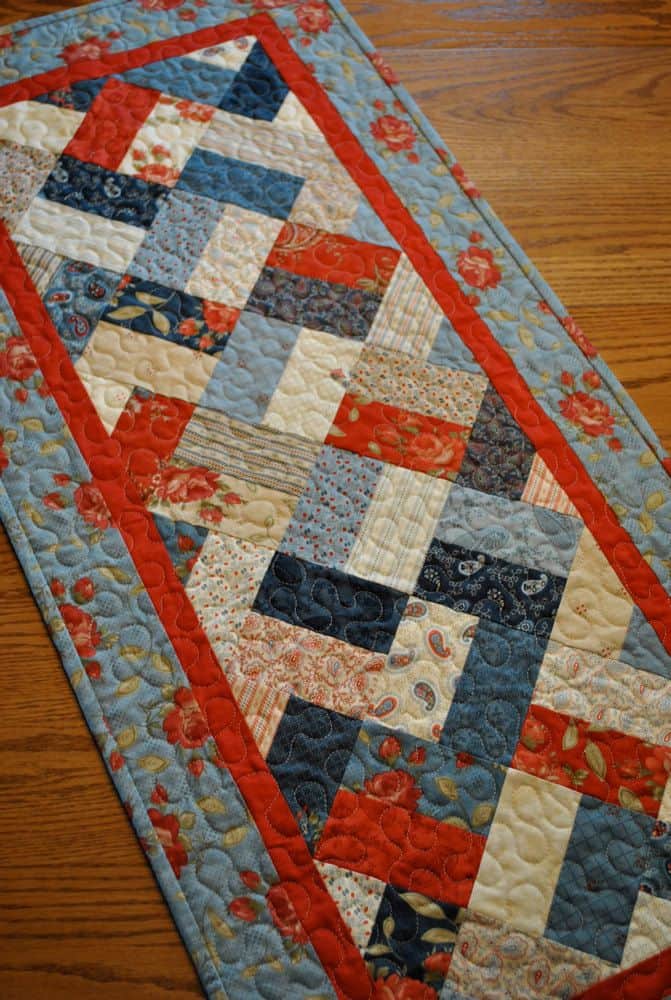 #9 own a dining table pad next fall with a top layer fabric showing a line of pumpkins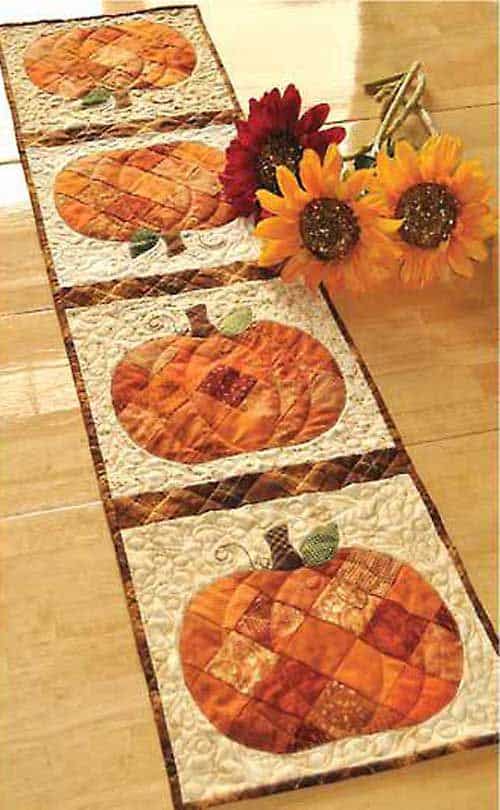 #10 sew together a linen for Christmas reflecting the winter season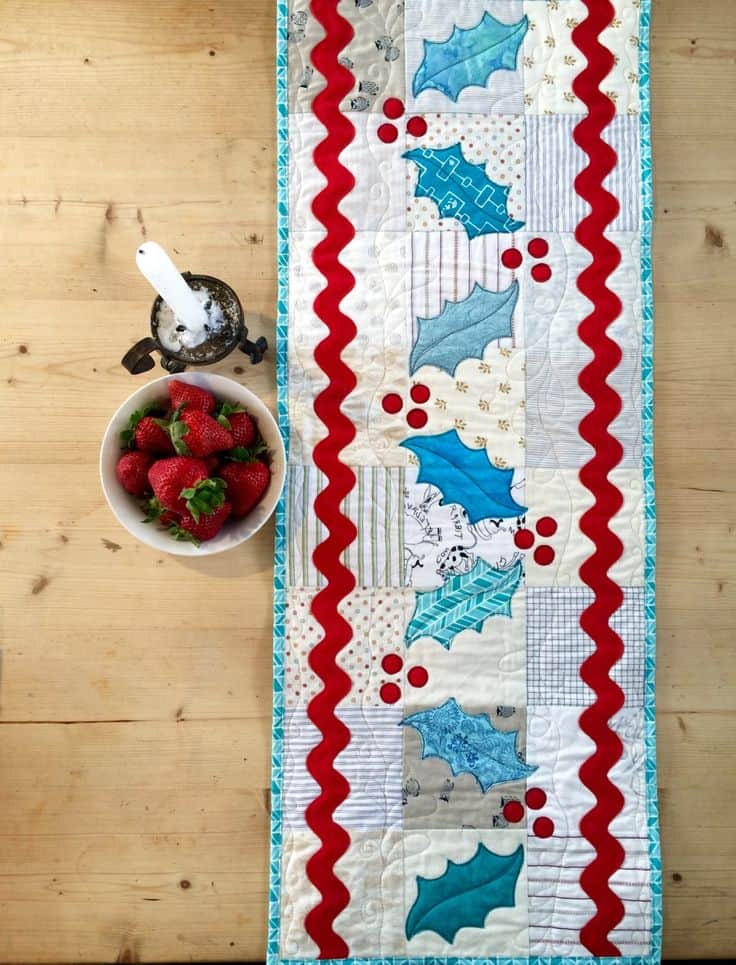 #11 Consider a cut out triangular shaped red and green place mat for a centerpiece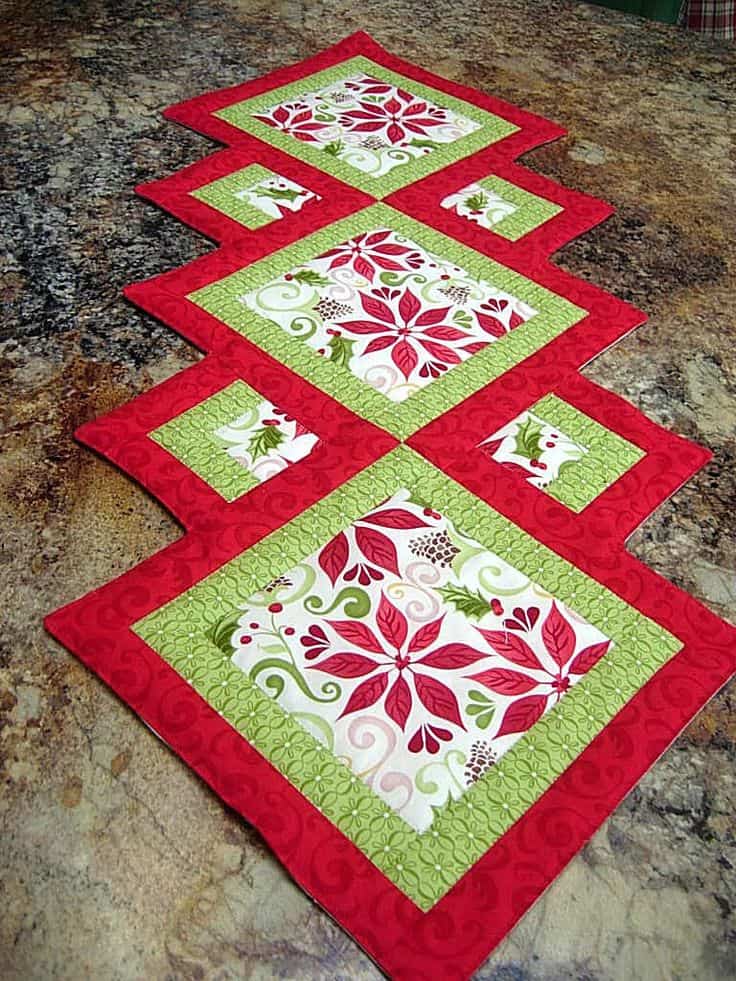 #12 understand that a black and white runner can be used all year round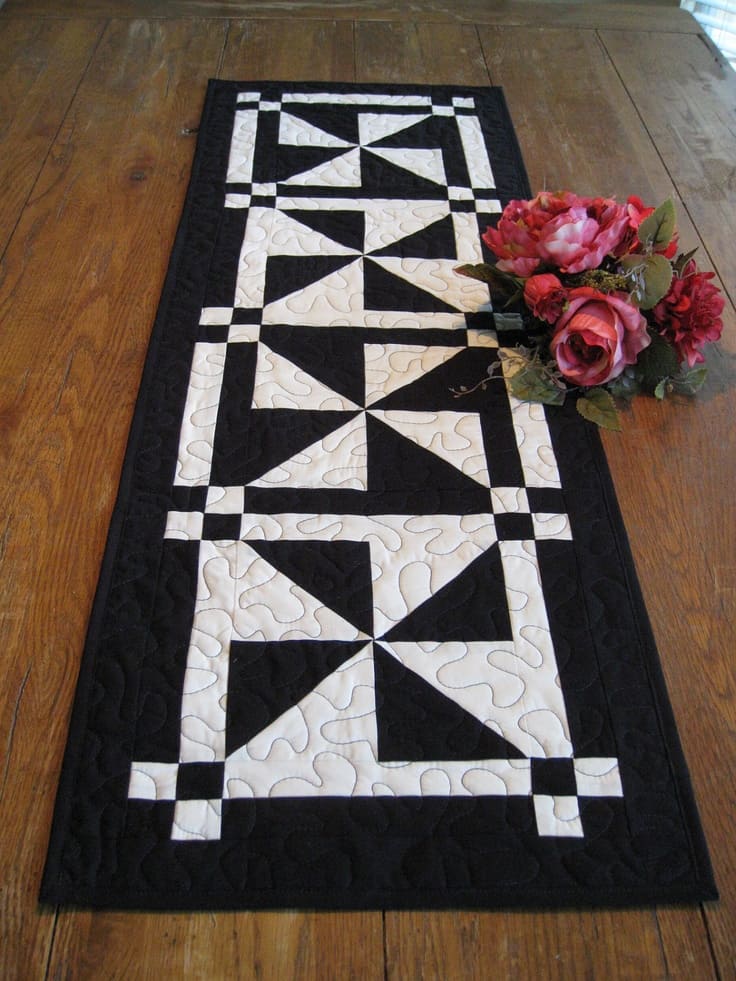 #13 17 DIY Quilted Table Runner Ideas For All Year Round
Source: stitchntimefabrics.com

#14 Materialize a purple and green pad in the cut out style of a caterpillar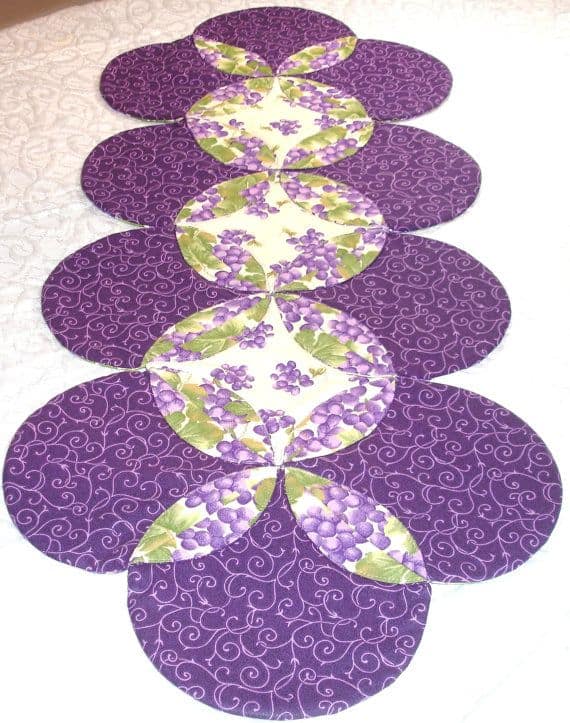 #15 define a dining room setting this Easter with a colorful quilted design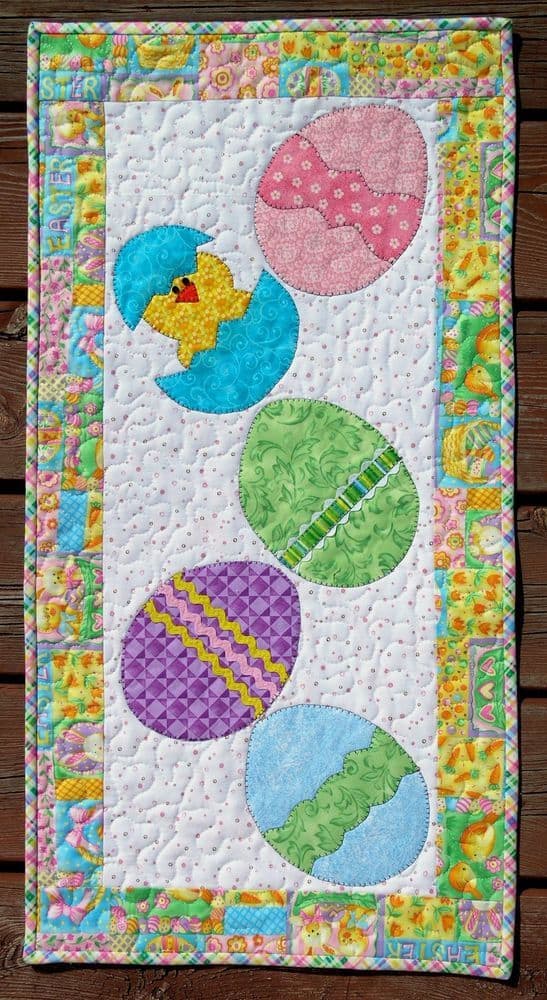 #16 put together a green and white quilt in honor of st. Patrick's day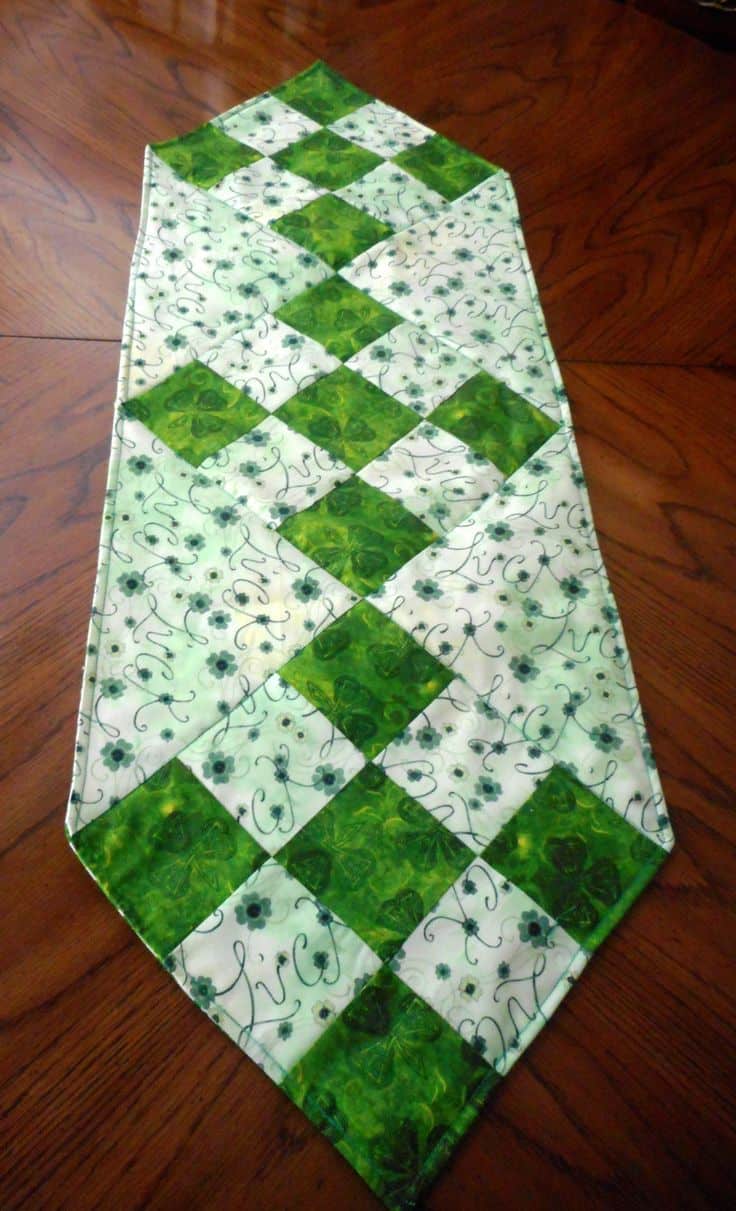 #17 it is possible to own an elegantly hand crafted french braid quilt to serve as a runner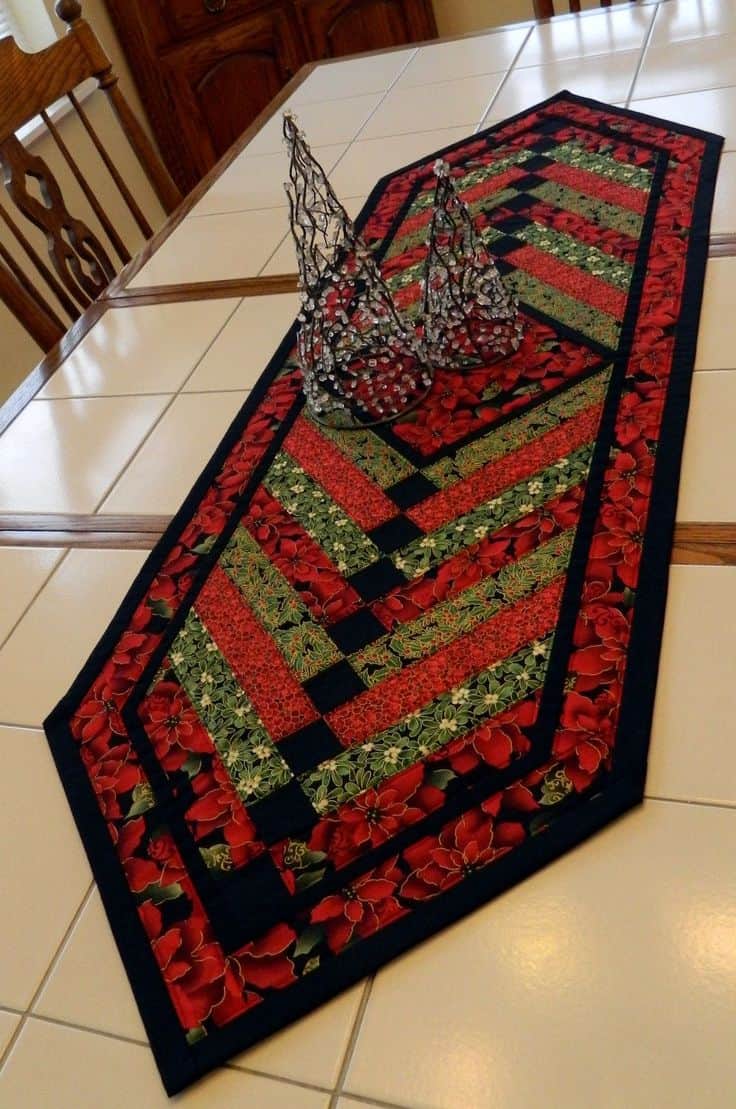 Despite what many say, using fabric will various designs to enhance a dining room'a decor is very much in style and considered vogue. What is your take on this DIY topic? Feel free to speak your mind in the comment section below.