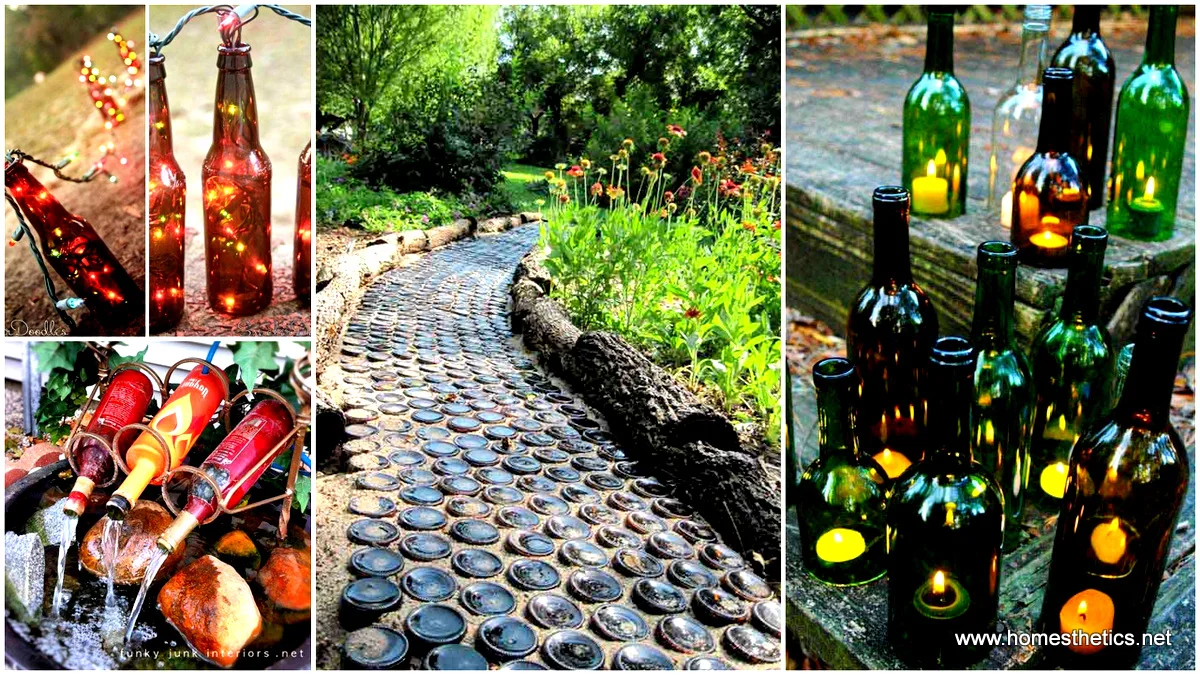 Recycle and up-cycle as much as possible, every day. Maintain a small carbon footprint and never throw away useful or recyclable materials. With multiple wine bottles or glass bottles in general you can run spectacular sustainable diy wine bottle outdoor decorating ideas and projects in a heartbeat with your loved ones, creating an extraordinary experience that benefits the entire world. Prepare for the summer nights with a small wine bottle water fountain or an insanely beautiful bench decorated with wine bottles. Complete your pathway with a durable material, glass and your path will shine every night under festive light.  All the projects curated in the section below are using materials that can be found in every home and all of them are budget-friendly whilst being incredibly beautiful. Feed your imagination and craft away!
1. Old Wine Bottles Used as a Decorative Element in a Wall and a Bench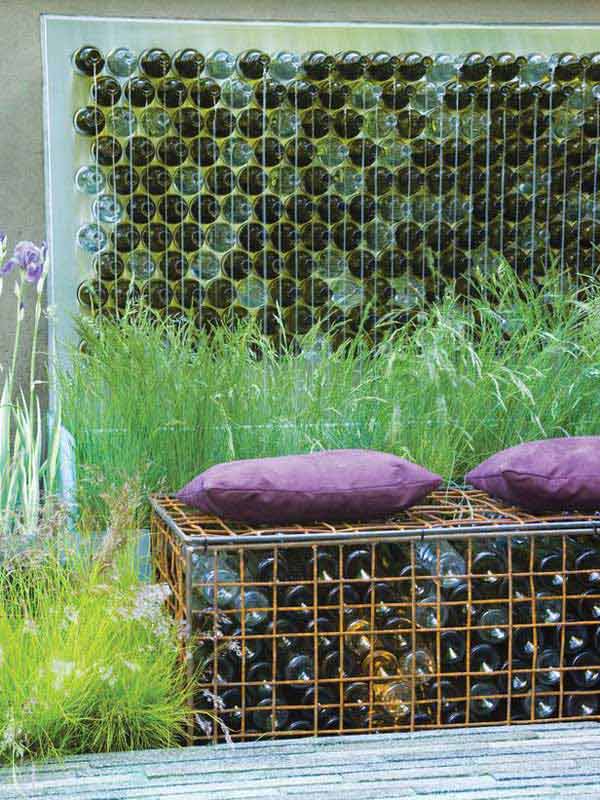 via hgtv.com
2.Neat Tiki Torches Made Out of Wine Bottles in the Backyard

3.Colorful Bottle Fence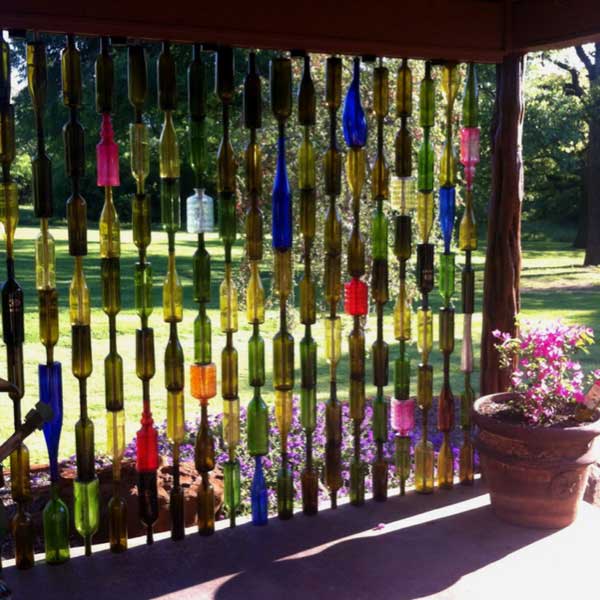 Tutorial @ youtube.com
4.Wine Bottle Bird Feeder DIY Project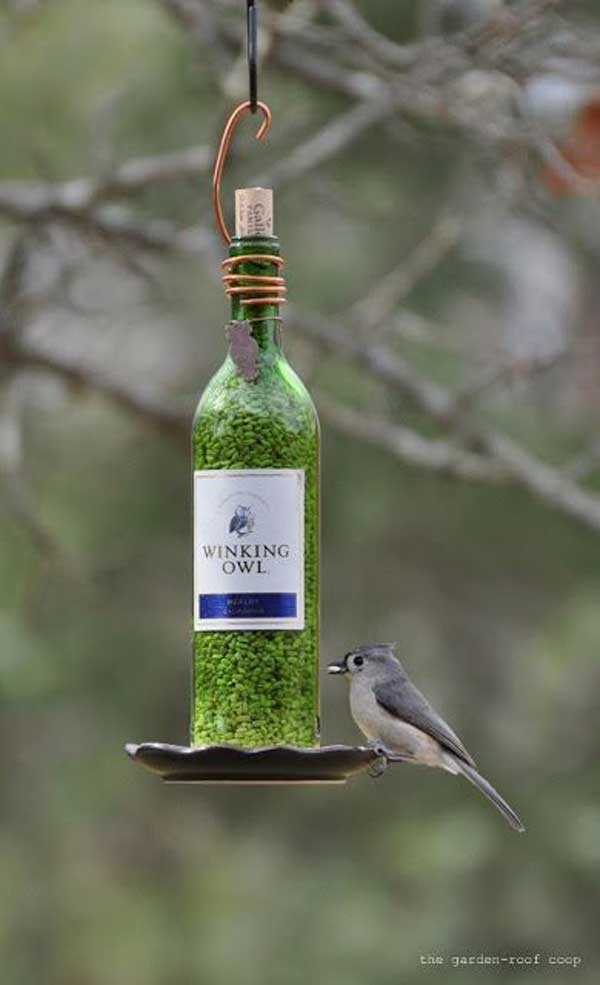 Tutorial @ thegardenroofcoop.com
5.Colorful Wine Bottle Fountain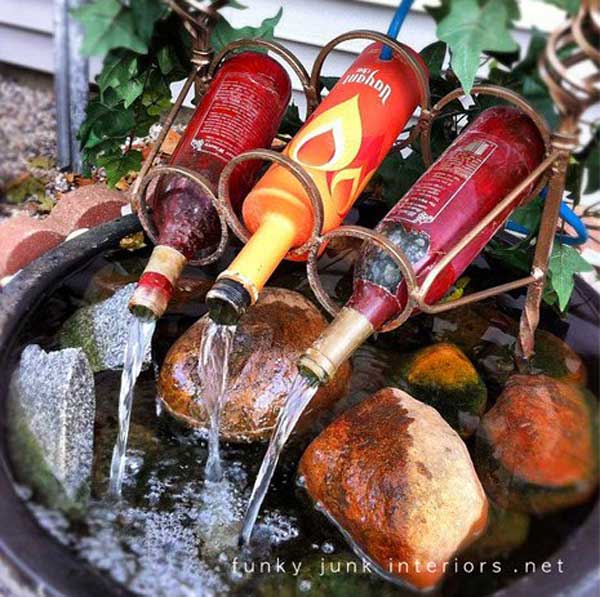 via hometalk.com
6. Beautiful BOTTLE CRAFTS shaping a Green Bottle Walkway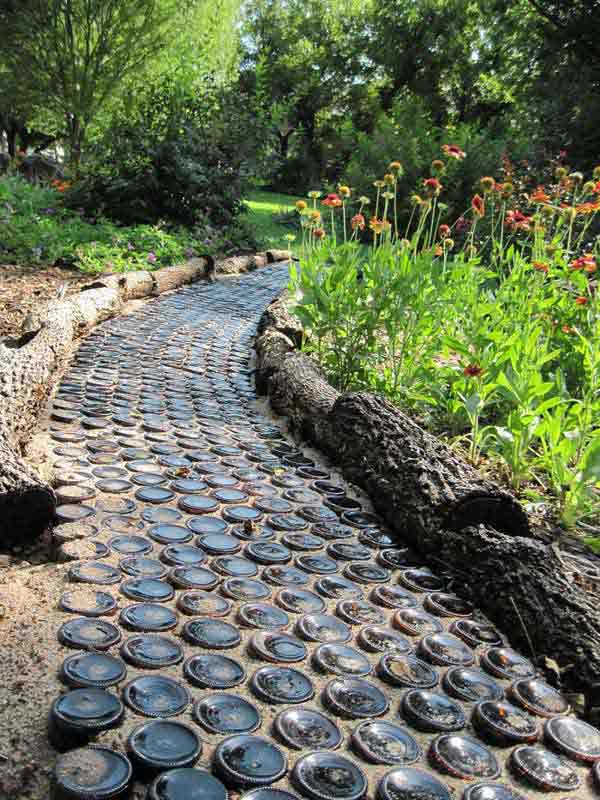 via inspirationgreen.com
7. Light Up a Romantic Dinner With Wine Bottle Tiki Torches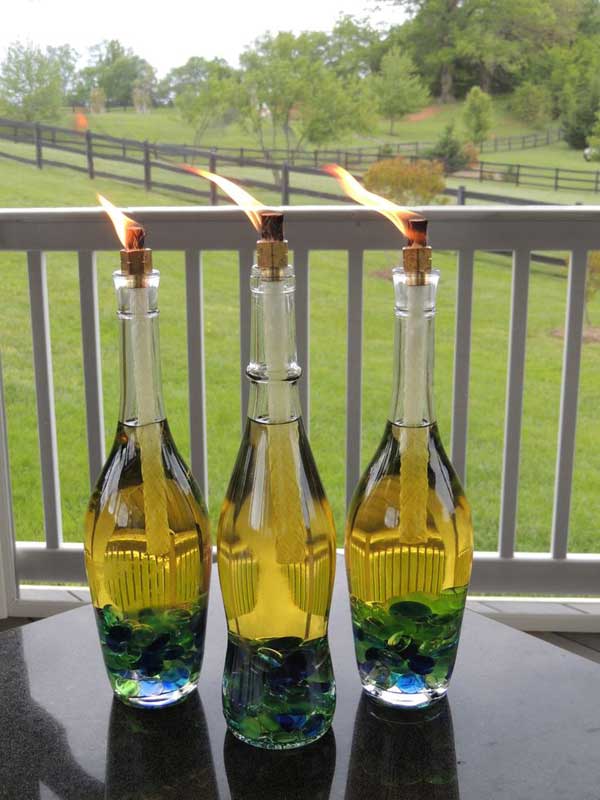 8.Wine Bottle Hanger Projects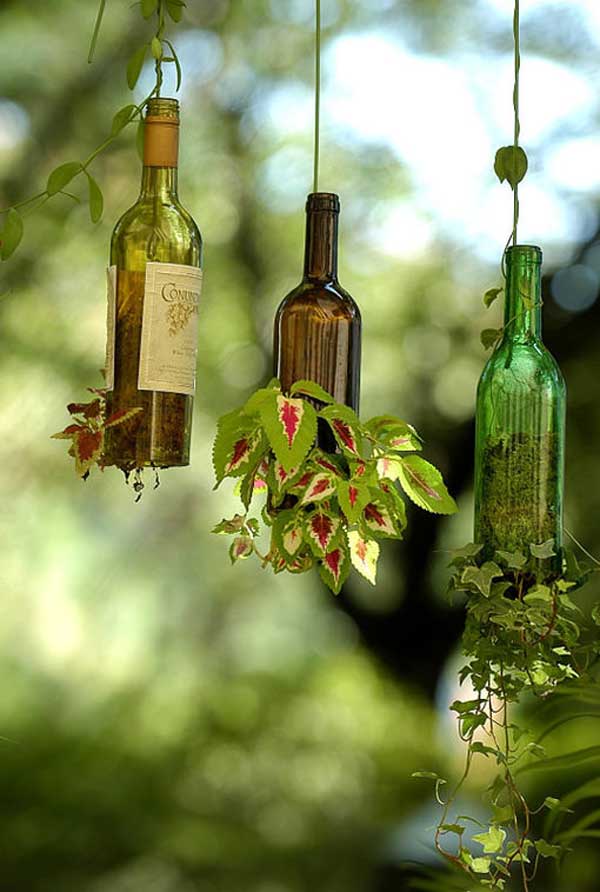 via  topit.me
9.Creative Garden Edging Realized From Colorful Glass Bottles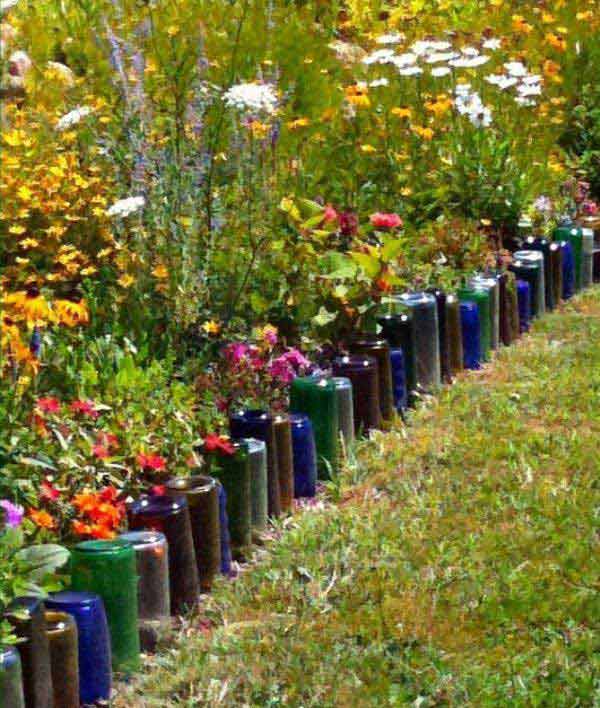 10.Glass Wine Bottle Candles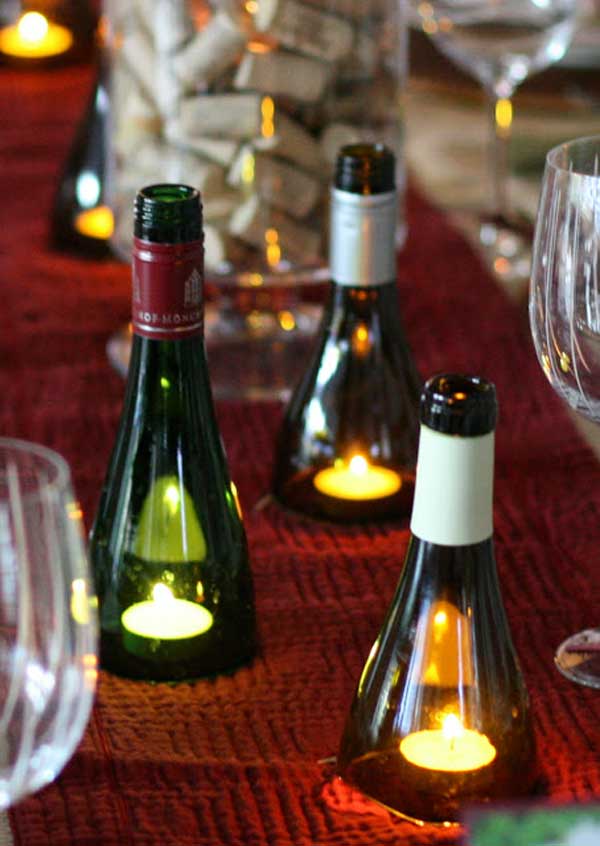 Tutorial @ inviteanddelight.blogspot.com
11.Sustainable Graphic Wine Garden Tree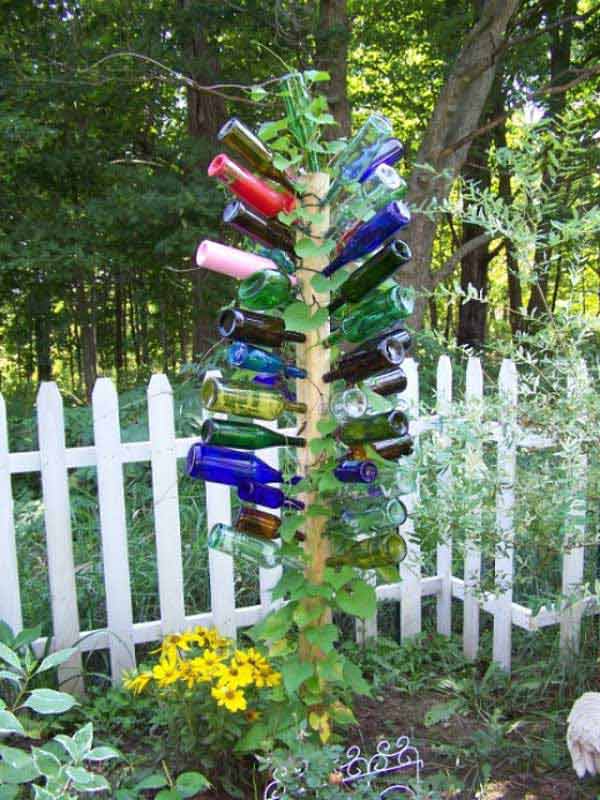 Tutorial @ moonlake.hubpages.com
12.Wine Bottle Wind Chime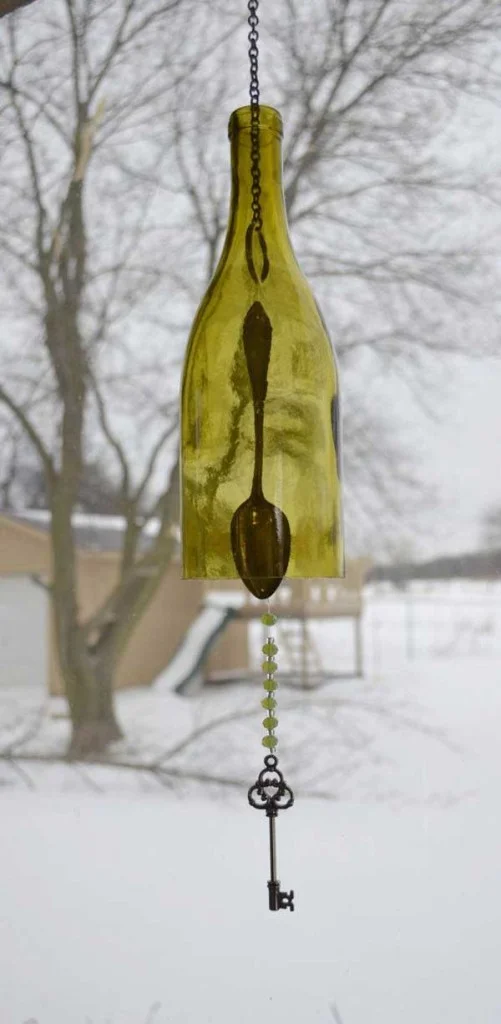 via homesthetics.net
13.Wine Bottle Centerpieces For Your Wedding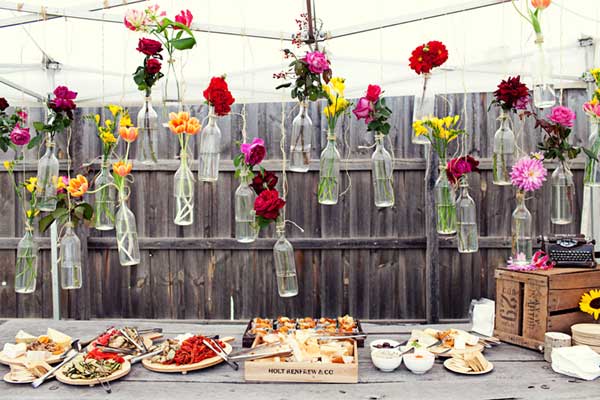 via eatdrinkchic.com
14. Neat Beer Bottle Lighting Installation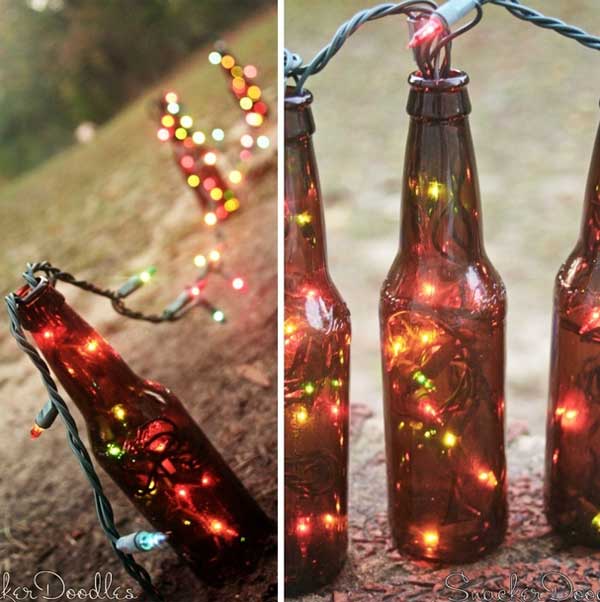 via snackerdoodles.blogspot.com
15.Water Fountain in Recycled Bottle Wall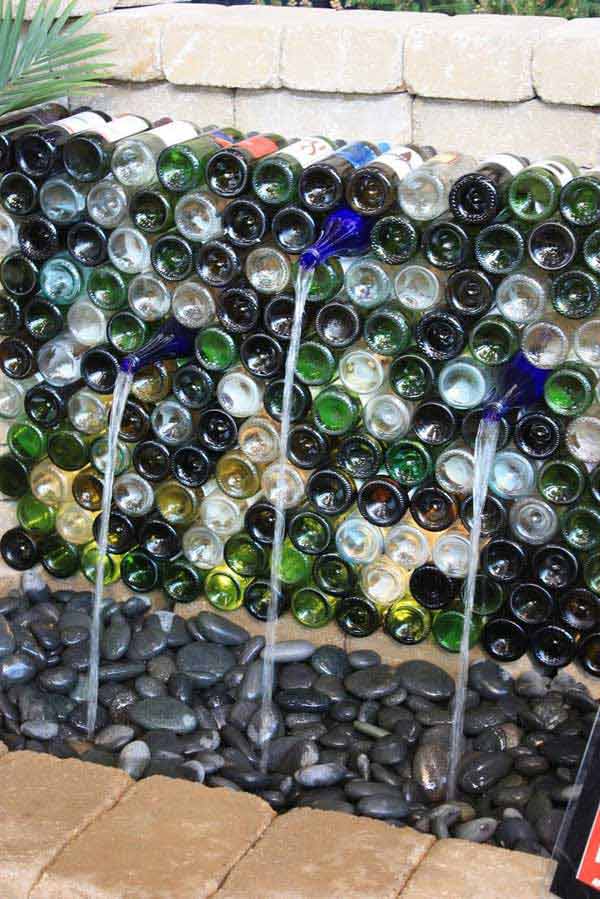 via gardenthymewiththecreativegardener.blogspot.com
16.Backyard Wine Bottle Art Installation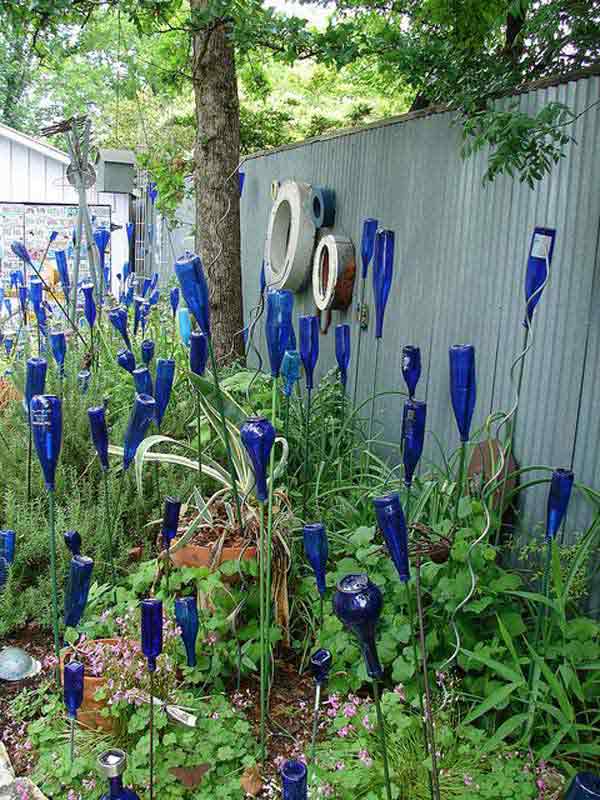 via flickr.com
17.Wine Bottle Luminaries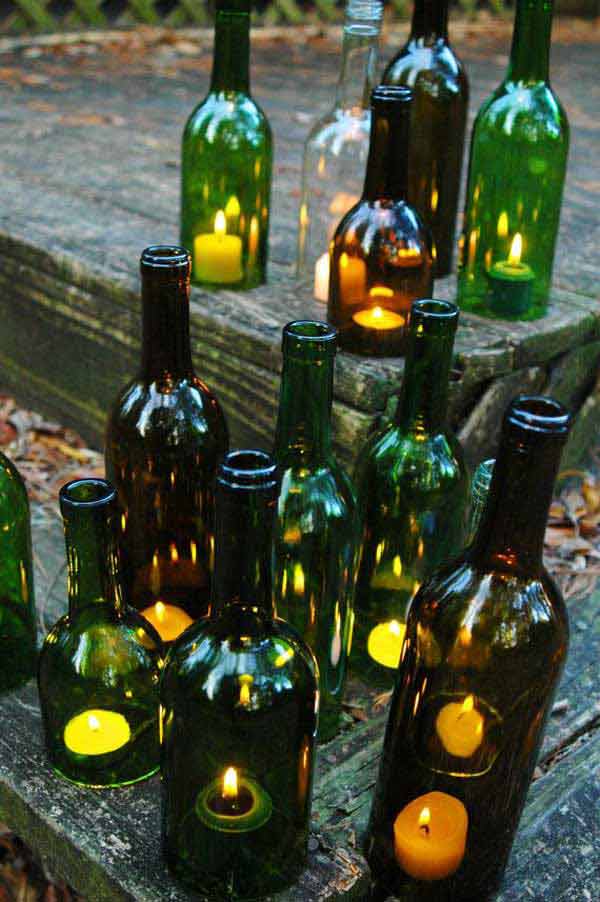 via etsy.com
18.Wine Bottle Rain Chain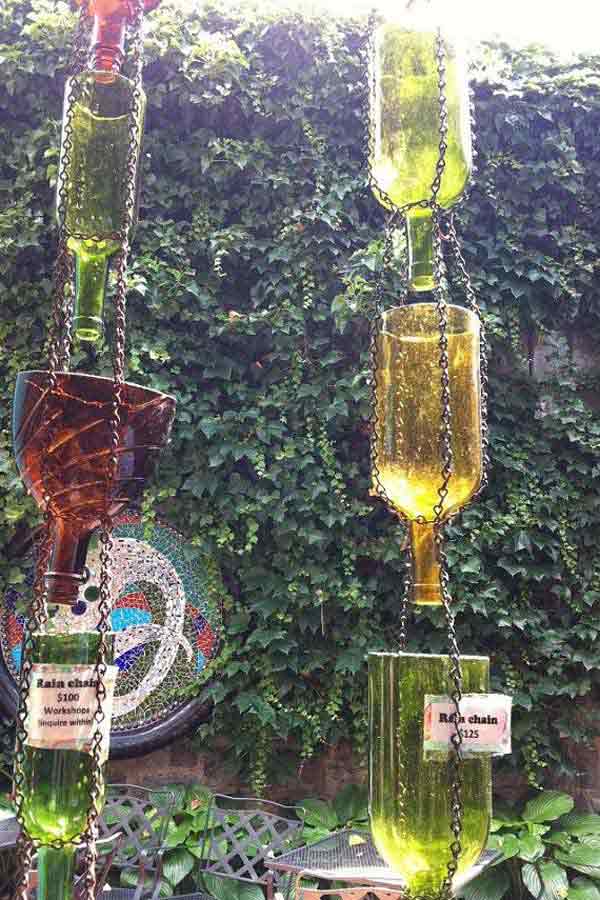 via etsy.com
19.Solar Heated Garden Bed Realized Out of Reycled Wine Bottles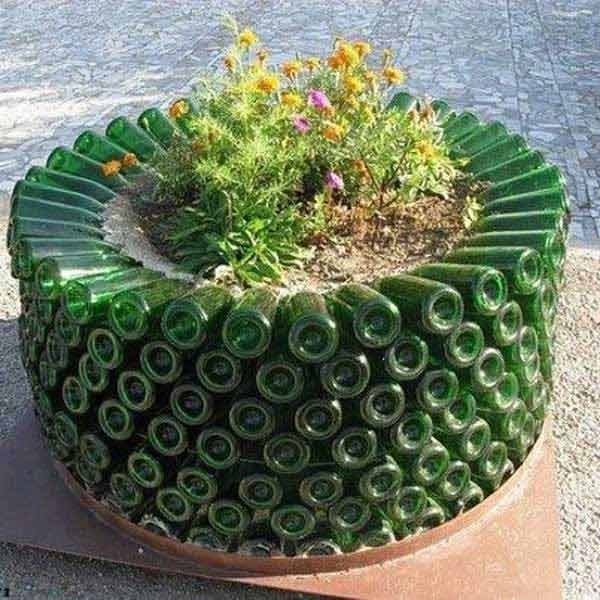 What do you think? Are DIY Wine Bottle Outdoor Decorating Ideas for you? Would love to hear your thoughts in the comment section below!