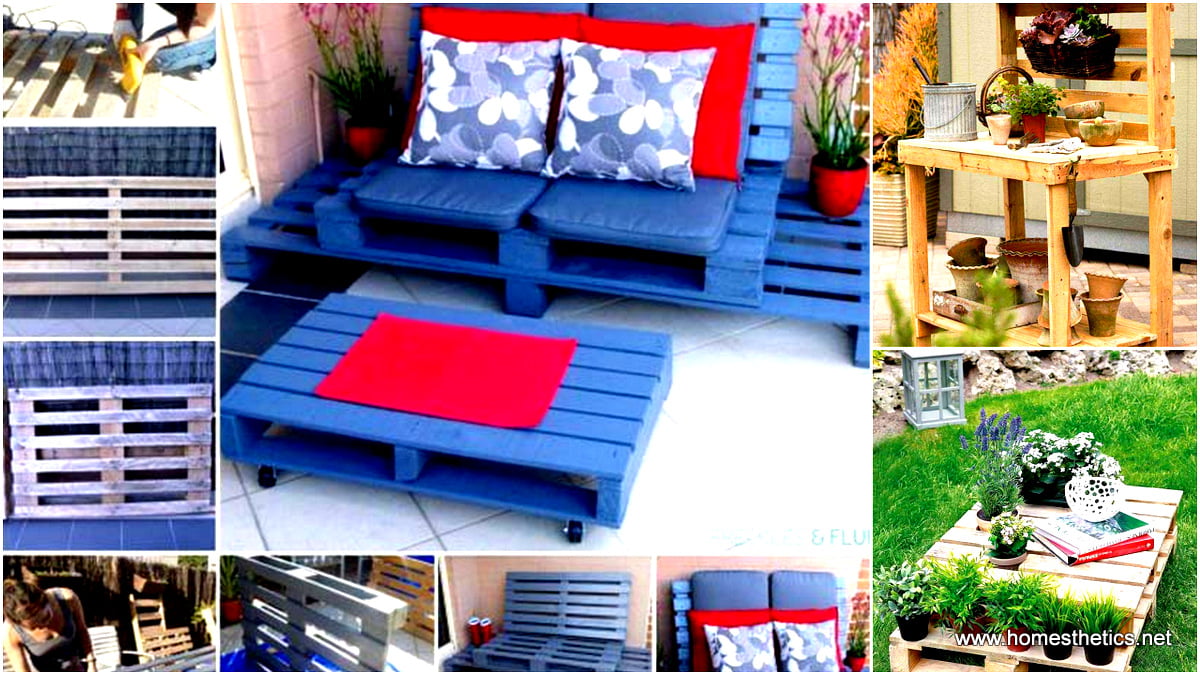 It is time to prepare our home`s outdoor design for festive entertaining. It is time to ensure the success of the those summer nights outdoors, making the most of our backyard landscape through simple, pallet projects. It is only natural to do everything that stands in our power to make the best out of everything, to recycle and up-cycle as much as possible and materialize responsible projects for our garden, backyard and patio. There are thousands of resources out there used to fuel extraordinary ideas into successful projects. Out of all these, smart and creative diy outdoor pallet furniture designs are without a doubt the most appealing, giving us the opportunity to make a change in our yard with little to no cost in a very responsible and rewardful manner at the same time. We highly encourage you to feed your imagination with pallet furniture ideas showcased below and leave your valuable feedback in the comment section below.
 DIY Outdoor Pallet Furniture Designs
#1 Use Salvaged Wood From Broken Pallets to Create Garden Paths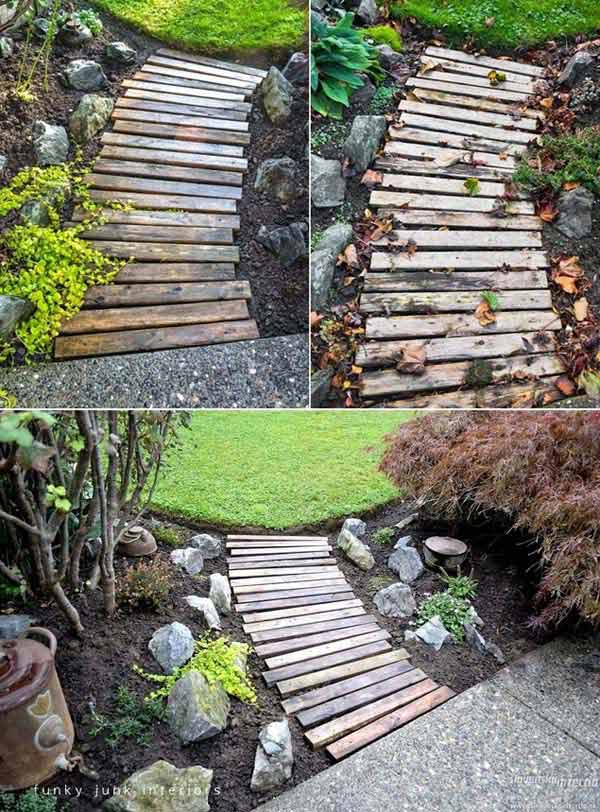 Source: funkyjunkinteriors.net
#2 Create an Outdoor Reading Nook Embedded in Greenery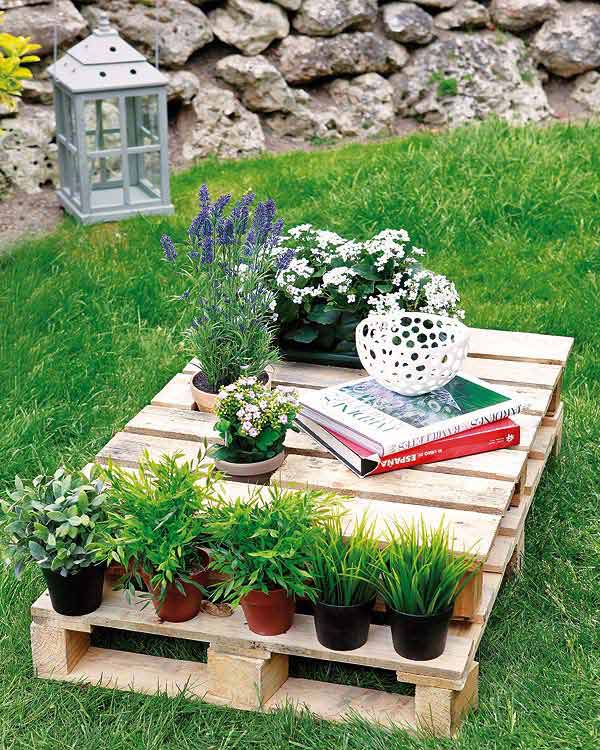 Source: at-the-galleria.blogspot.sg
#3 Use Multiple Wooden Pallets to Create a Corner Sofa on the Patio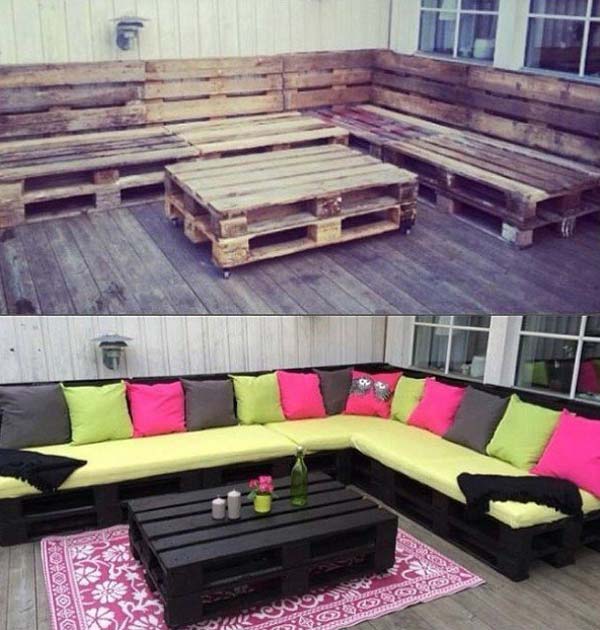 #4 Materialize a Small Gardening Office To Aid You in Greenery Endeavors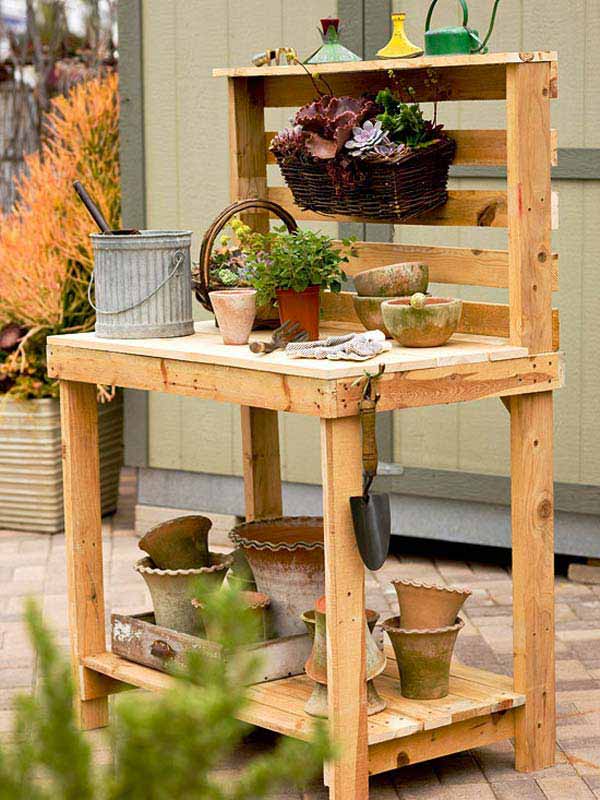 #5 Mount Wooden Pallets Vertically and Create Vertical Living Walls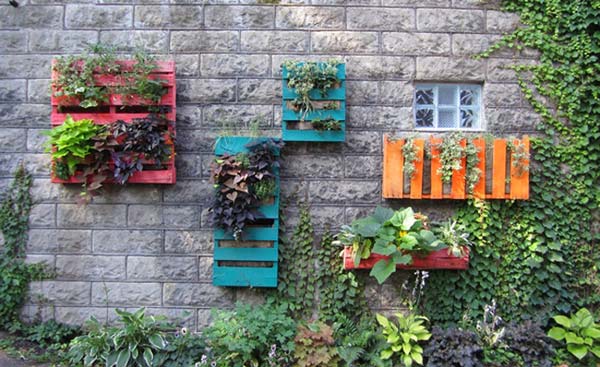 Source: bhg.com
#6 Crate a Comfortable Outdoor Swing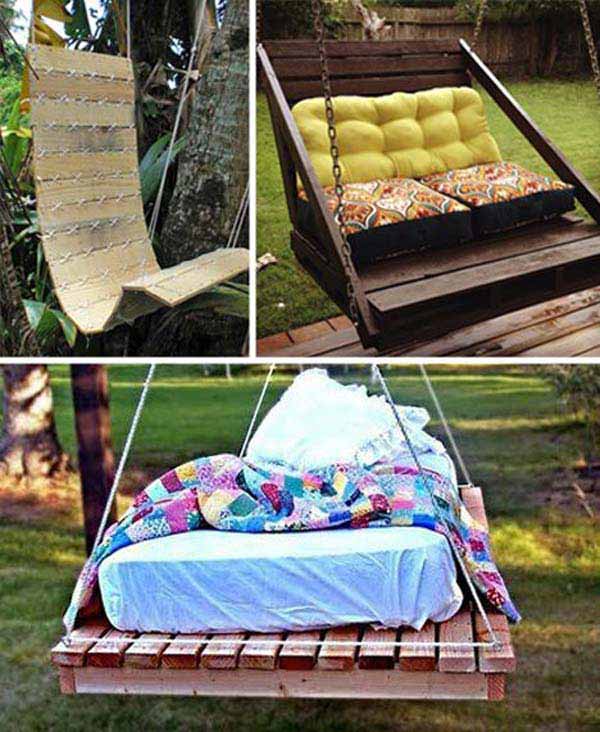 #7 One Small Minibar Can Rock Your Party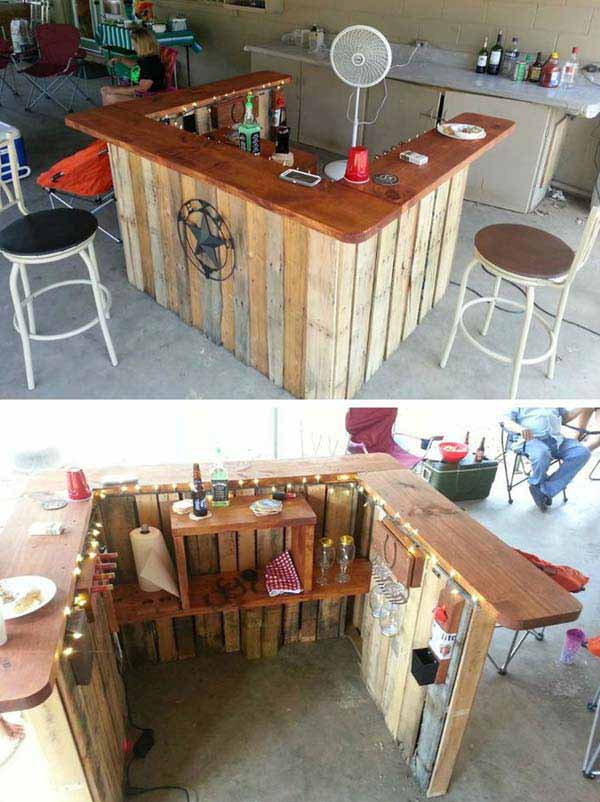 Source: 1001pallets.com
#8 You Can Use Wooden Pallets as Bicycle Racks or Wall Art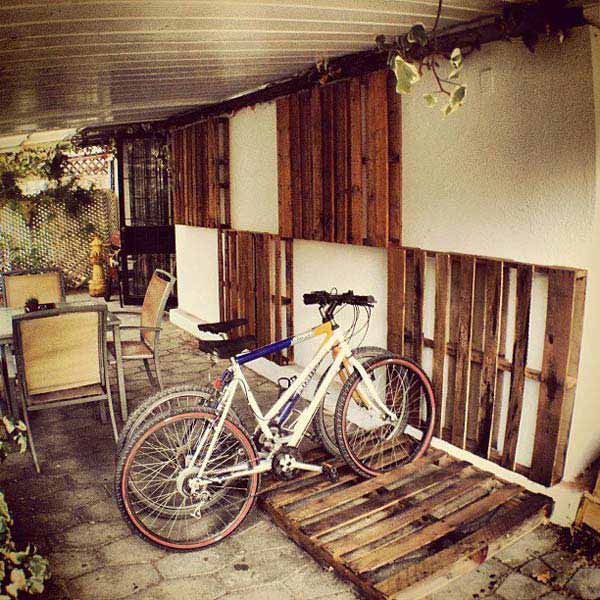 #9 You Can Materialize Insanely Beautiful Wooden Pallets Furniture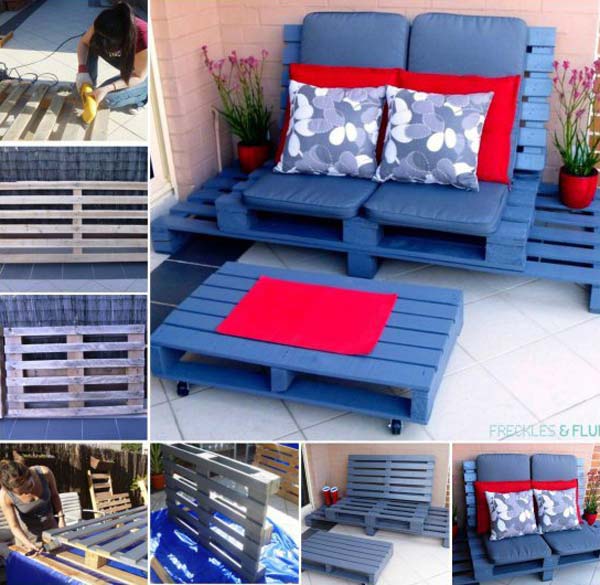 Source: frecklesandfluff.com
#10 Creative Vertical Pallet Planter on Wheels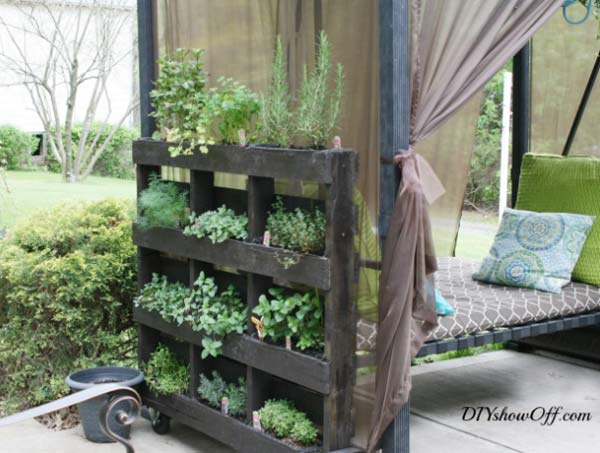 Source: diyshowoff.com
#11 Small Patio Pallet Swing
Source: 1001pallets.com
#12 Gardening Office Corner Made From Wooden Pallets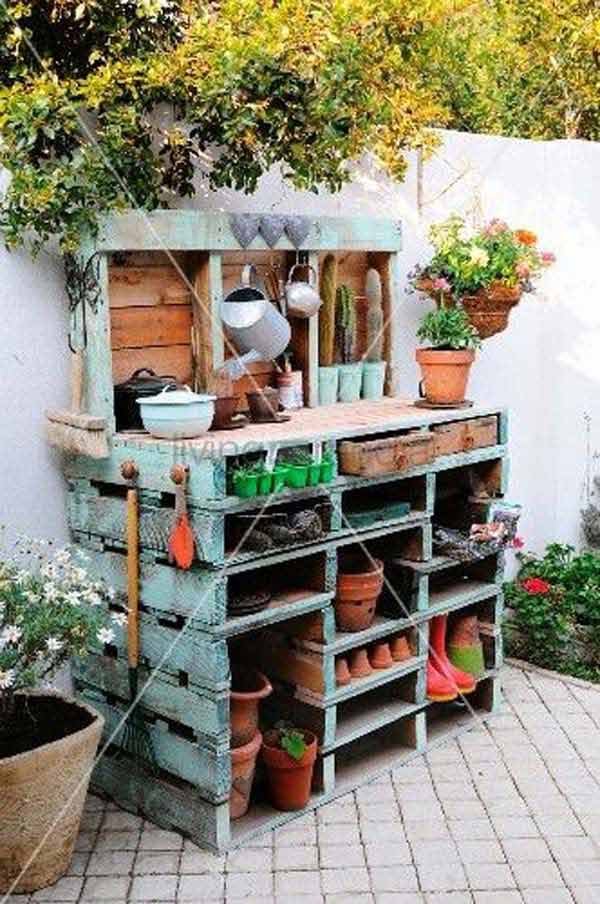 Source: living4media.co.uk
#13 Patio Floor With Easy Maintenance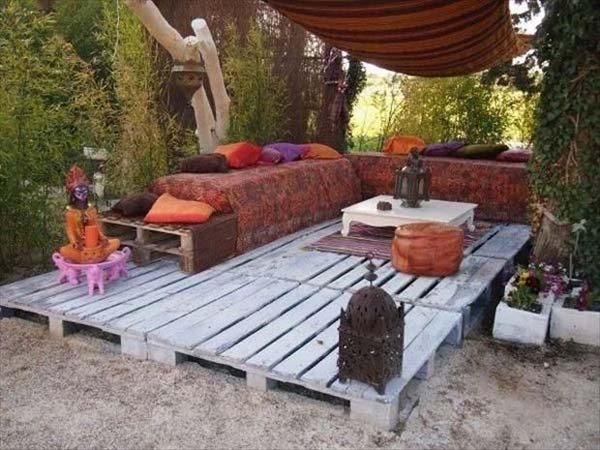 Source: buzzfeed.com
#14 Pallet Garden Organizer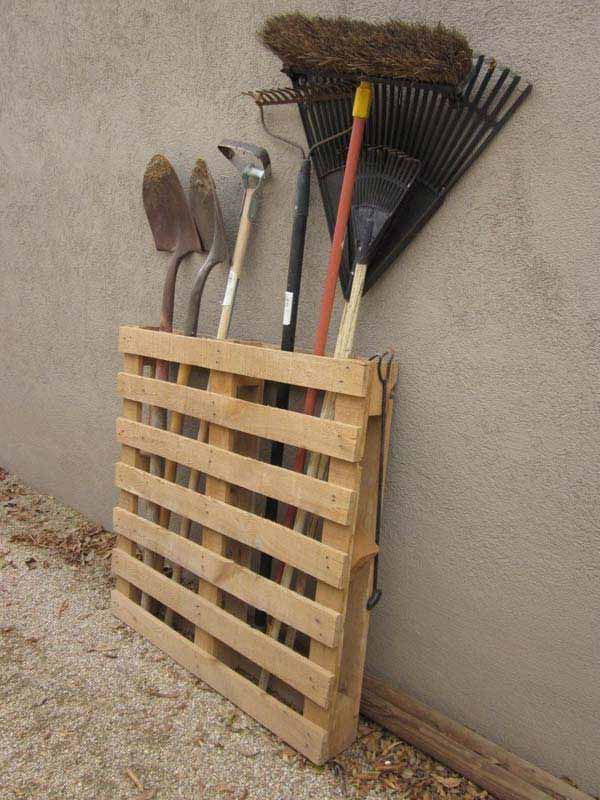 Source: fleamarketgardening.org
#15 Colorful Wooden Greenery

#16 Colorful Wooden Bar For Festive Entertaining

Source: homedit.com
#17 Neat Simple Patio Swing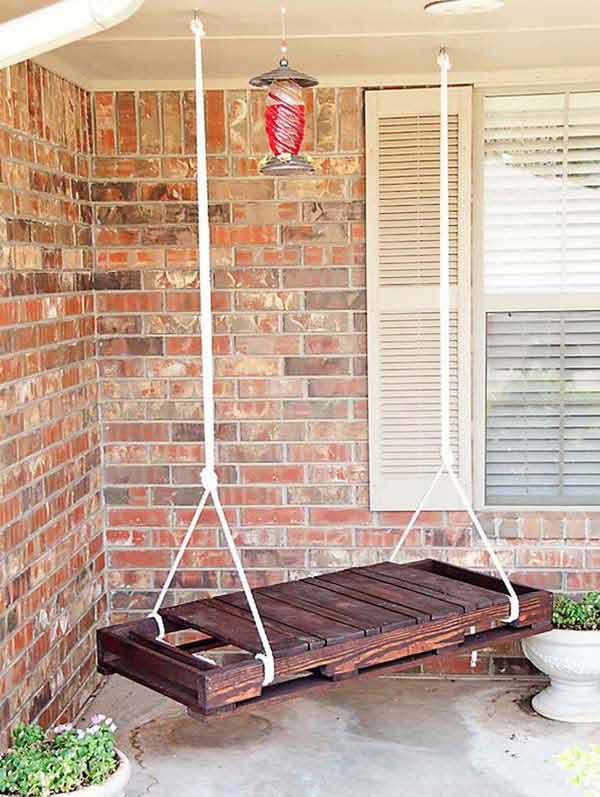 #18 Wooden Pallet Planter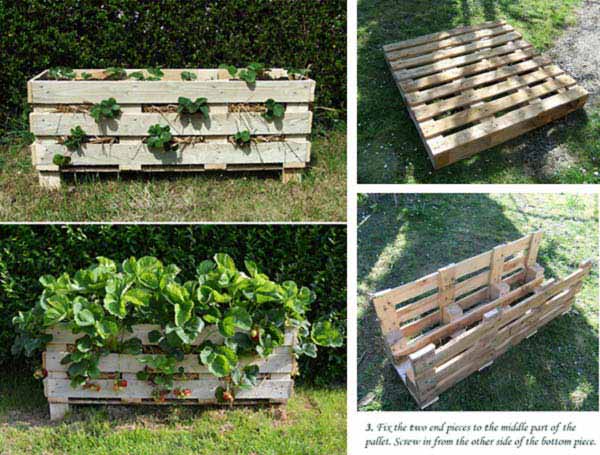 Source: lovelygreens.com
#19 Complete Patio Furniture Set Made From Wooden Pallets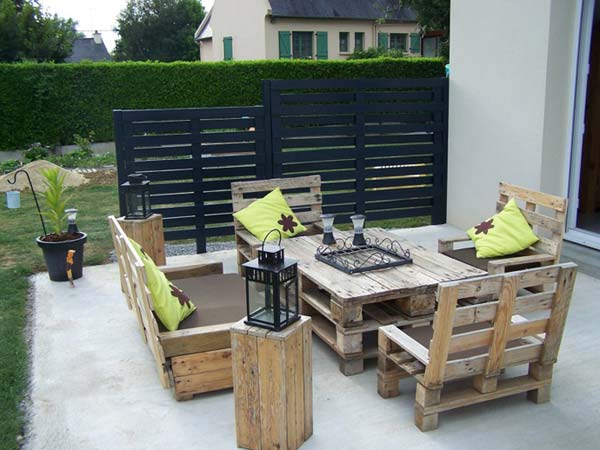 #20 Small Wooden Benches Dressed in White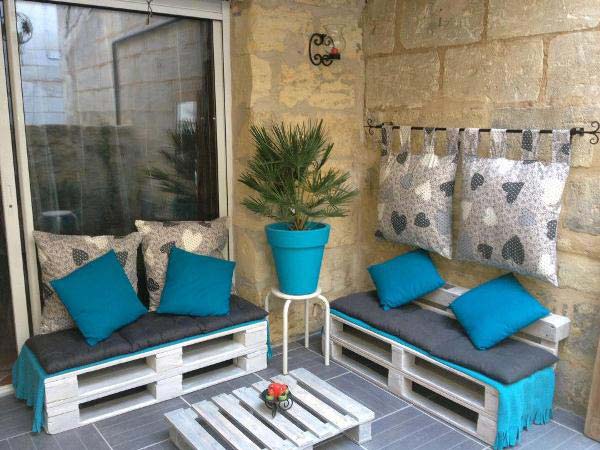 #21 Door Wooden Welcome Mat Wearing Color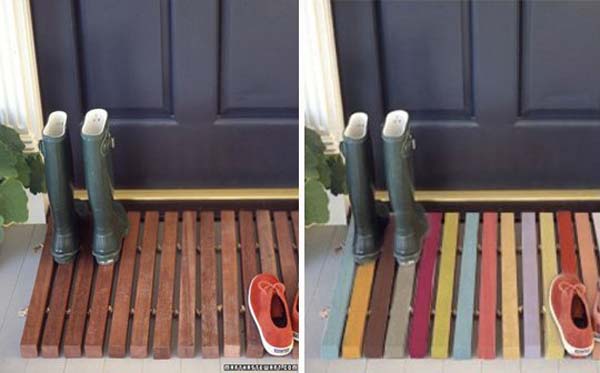 Source: thisnext.com
#22 Outdoor Wedding Bar Design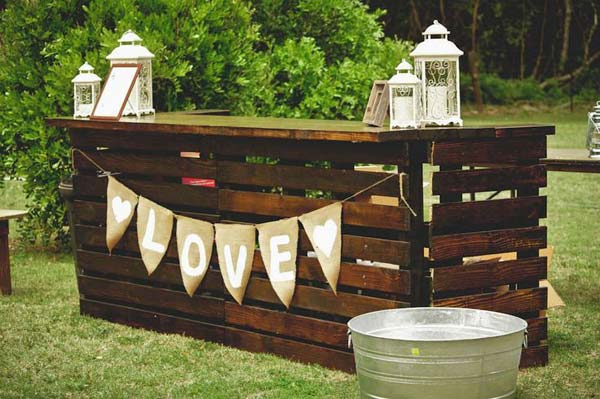 #23 Wooden Pallet Garden Planters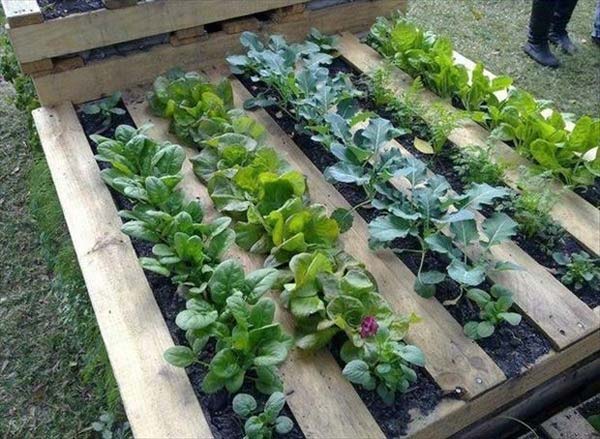 #24 Solid Natural Wood Fence For Your Garden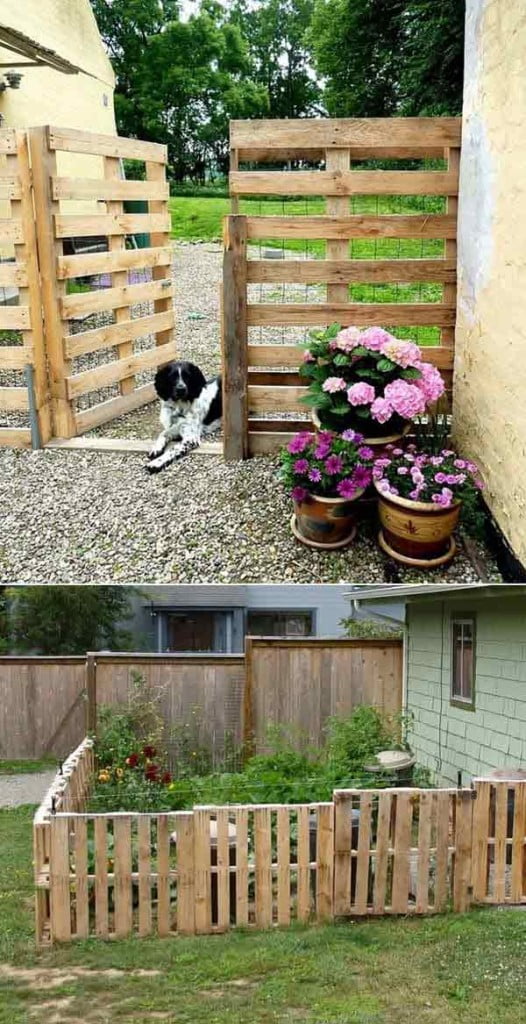 #25 Wooden Cooking Kitchen Isle Outdoor Use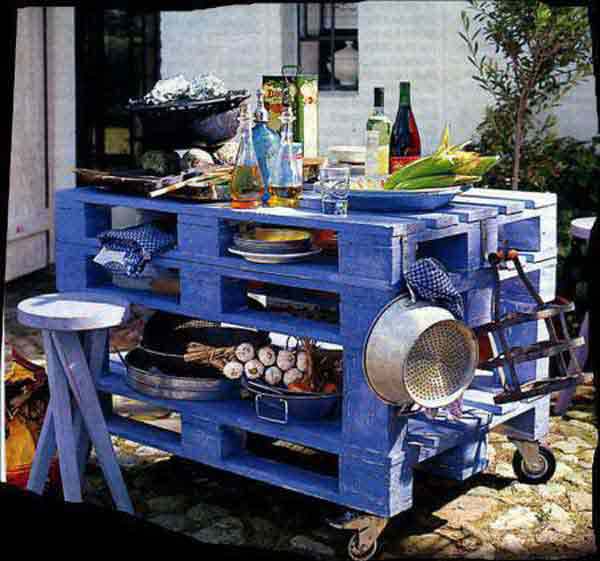 Source: hometalk.com
#27 Up-cycled Coolbox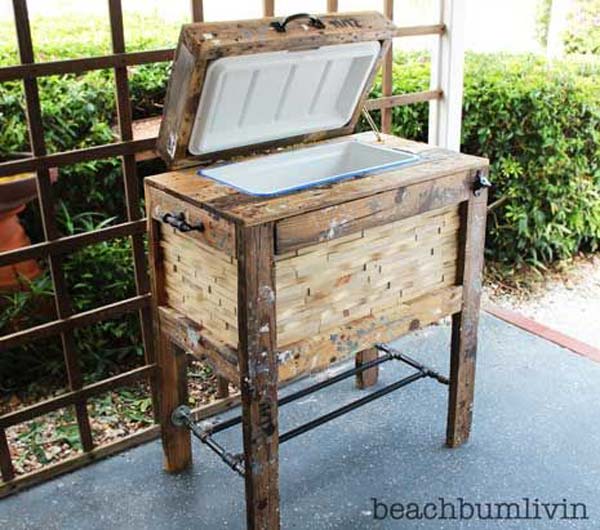 Source: beachbumlivin.com
#28 Beautiful Garden Furniture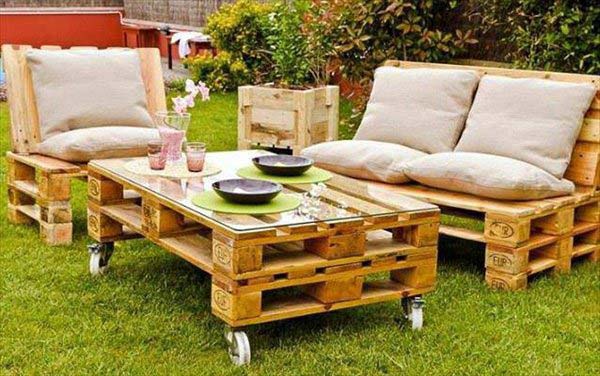 Source: woodenpalletfurniture.com
#29 Simple Small Suspended Bed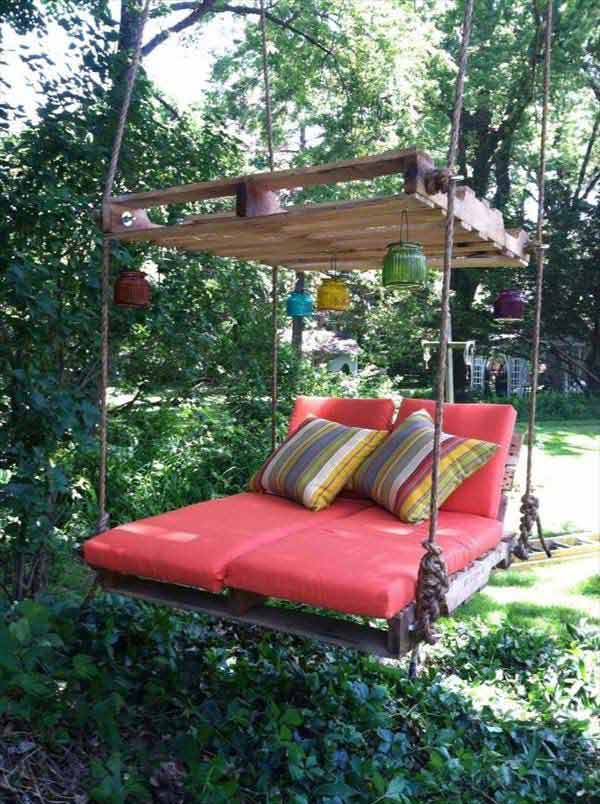 Source: 101pallets.com
#30 New Treat For Your Little Friend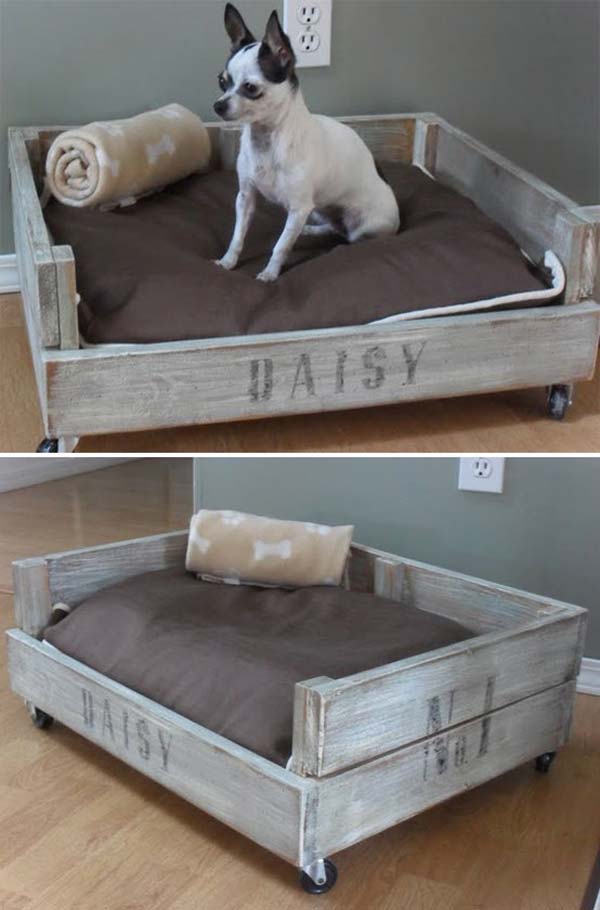 Source: home-frosting.blogspot.com
#31 A Brilliant Outdoor Terrace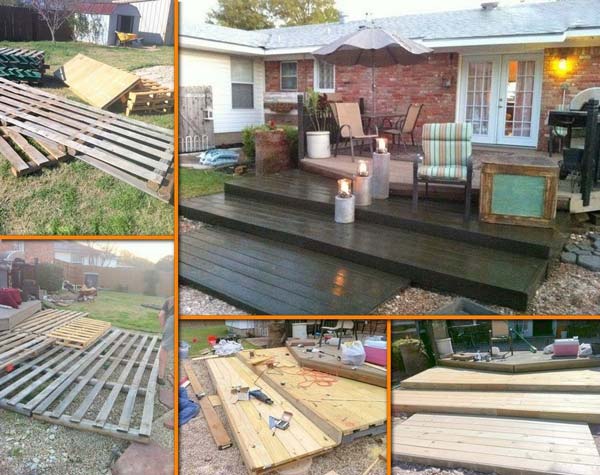 Source: remodelaholic.com
#32 Vintage Looking Armchair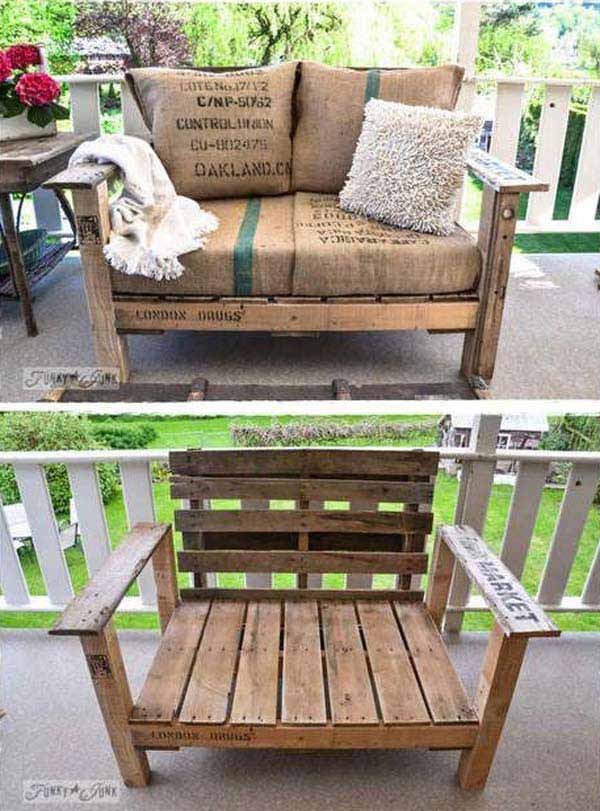 Source: funkyjunkinteriors.net
#33 Simple Colorful Fence Wearing a Flower Pot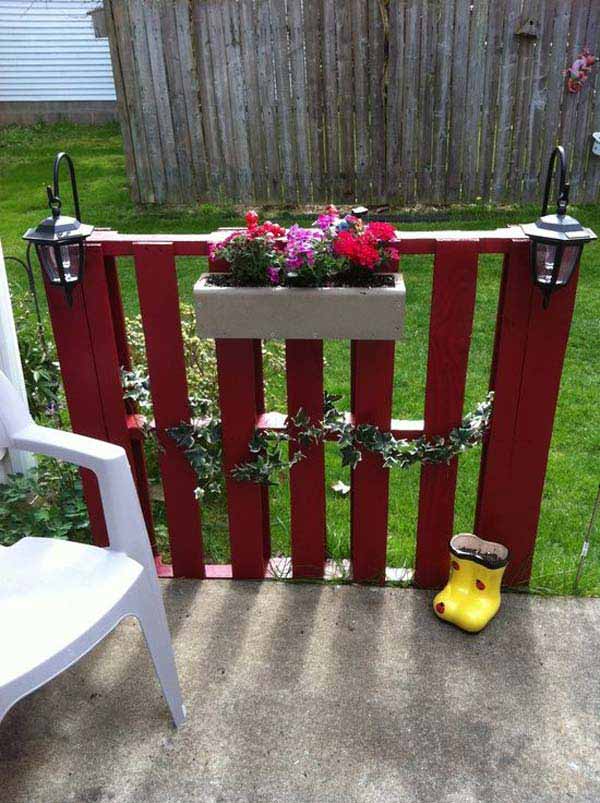 Source: upcycled-wonders.com
#34 Small Versatile Corner Furniture Piece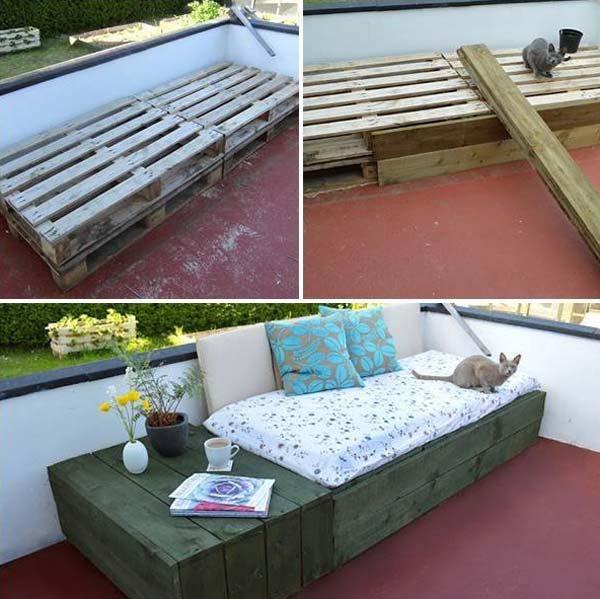 #34 Outdoor Small Castle for Animals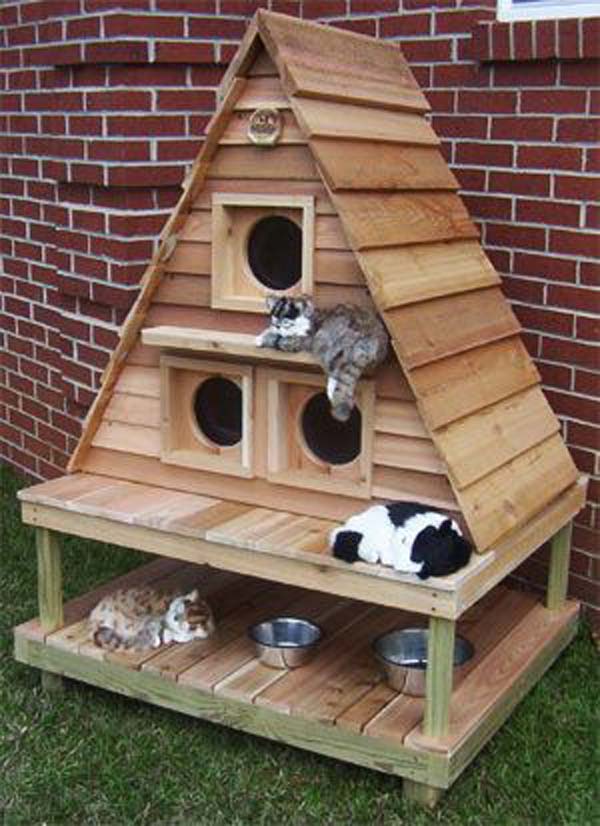 Source: orlandopetservices.com
#35 Fold-able Pallet Gardening Furniture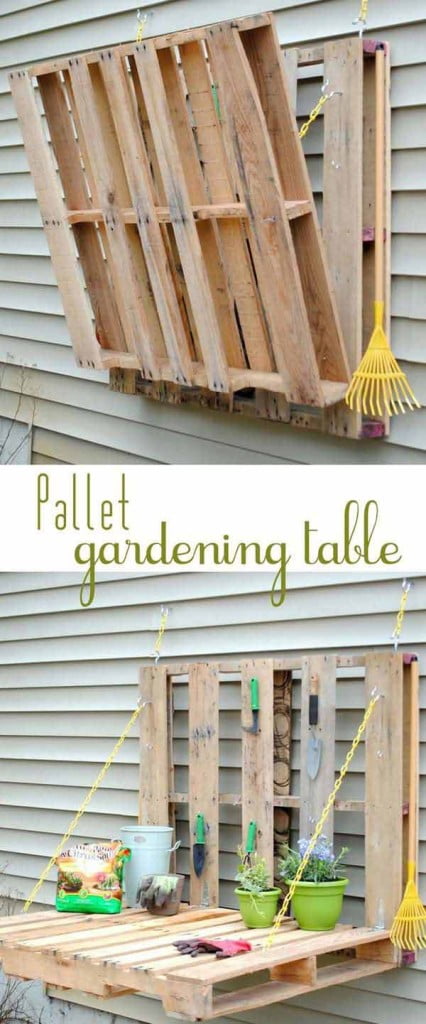 Source: dejavuedesigns.com
#36 Small Romantic Wooden Pallet Table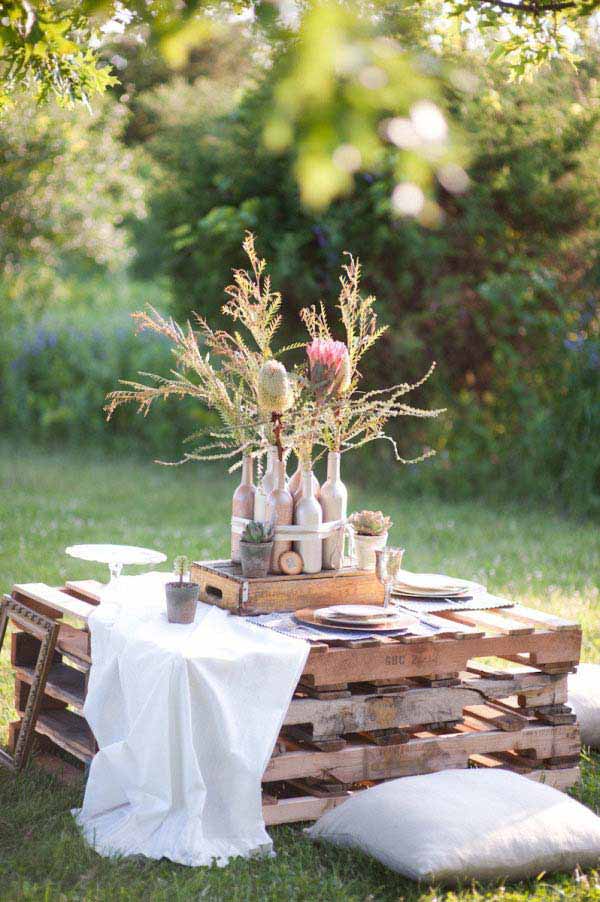 Source: stylemepretty.com
#37 Wooden Wheelbarrow Flower Planter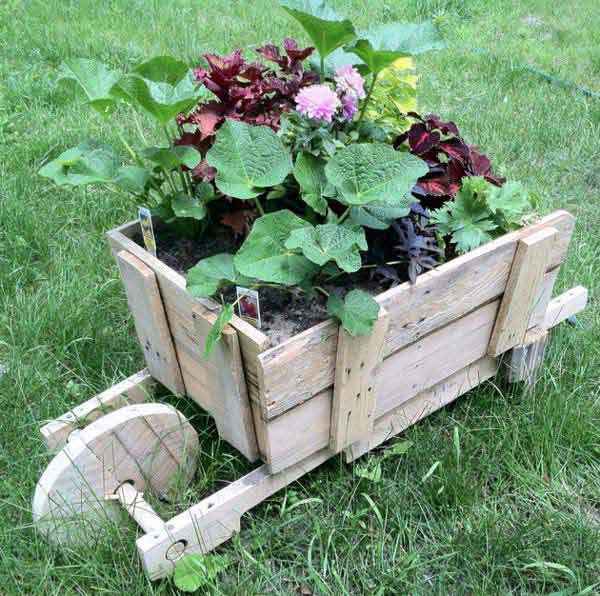 Source: etsy.com
#38 Small Storage Option on Wheels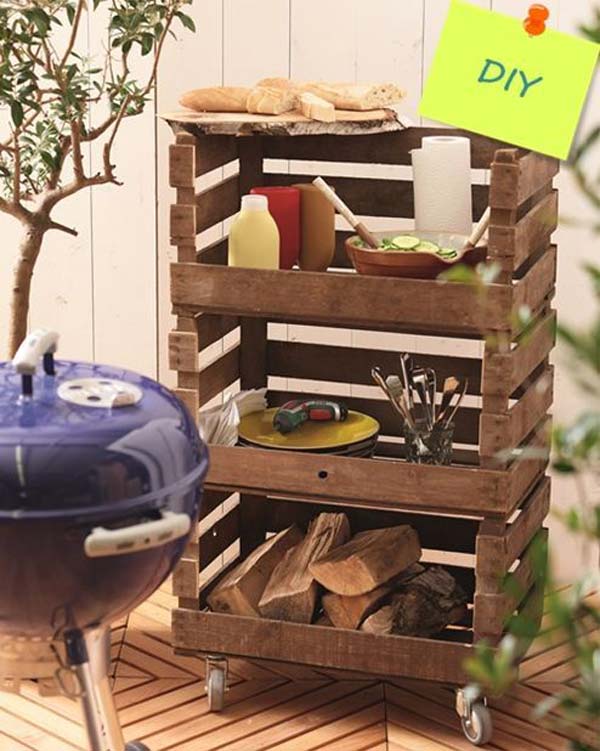 Source: bhg.com
#39 Outdoor Dinning Table For Your Patio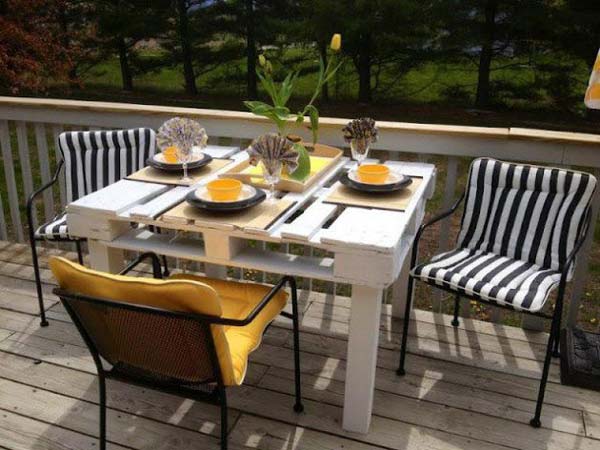 Source: vizimac.com
What do you think about our selection of diy outdoor pallet furniture designs? We would love to hear your opinion in the comment section below.
What do you think about pallet projects  ?
We love pallets and you know it ! Pallet fences, pallet bed frames and pallet beds, we love them all !
Related Articles
19 Different Types of Mid-Century Modern Furniture
37 Most Iconic Furniture Designs Of All Time
9 Best Hand Sanders For Furniture