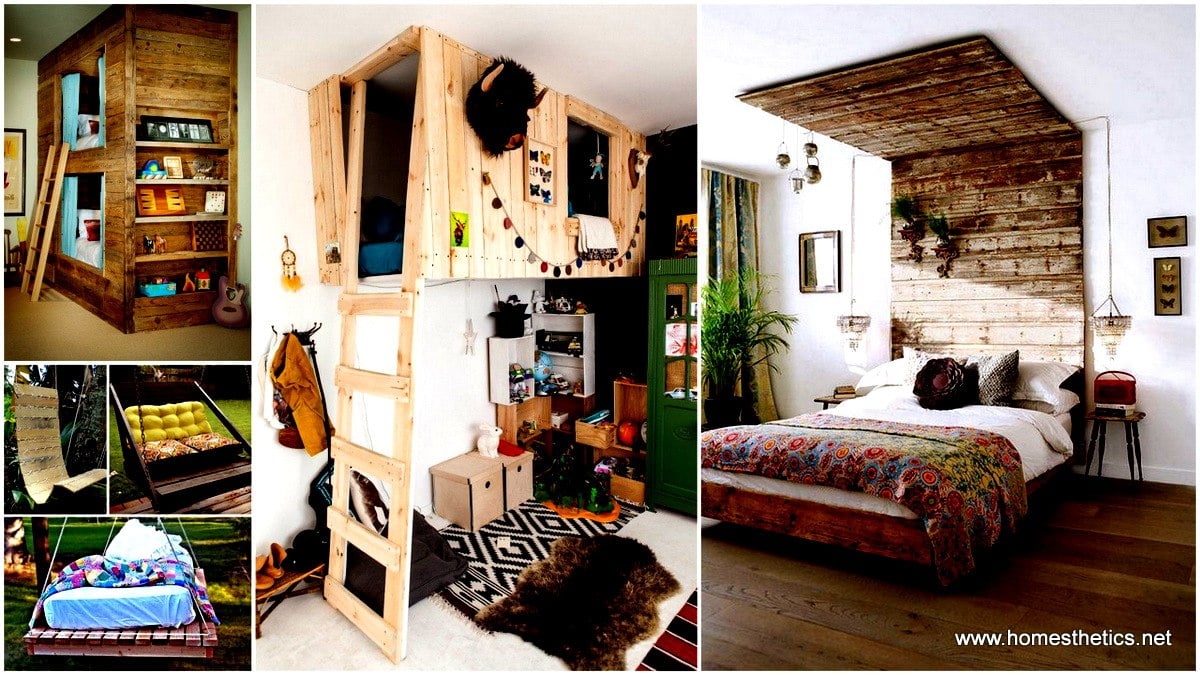 Pallets are a great resource for the recycling maniacs like us. We love their versatility and raw, vintage aspect and the multitude of methods they can be used. Today we have gathered a small collection of 20+  DIY Pallet Beds we found inspiring and easy to make for everyone. With the right treatment of the wood any pallet can look very good and serve as a good bed body. Not to mention that by using recycled pallets you will save a lot of money and help the environment as well. All you require then are those soft cushions or mattress and you're done. It is also a great temporary solution if you can't afford a bed. Make the headboard bigger and incorporate your side table lamps. For a more dramatic effect you can add  colored lights underneath the pallets or design a bed with storage underneath. The space left under a bed should not be wasted .
Another form a pallet can be used is as a baby crib. First you will need to dissemble the pallets into pieces and create the desired shape. Below you will find a beautiful little moon crib we absolutely adore. If you are a pet parent you can also create a little cozy bed for your four legged companion.Use pallets to create  beautiful headboards or complex bunk beds your little ones will love. Add pallet sofas to your backyard for summer nights around a bonfire.Swings beds are also a must for the summer season. Just imagine falling asleep in a green heaven or reading a god book on your porch. Vintage, shabby chic looking, pallet beds are a great DIY project we hope you will find interesting and appealing.
Feel free to share your thoughts in the comment section below or on our social platforms.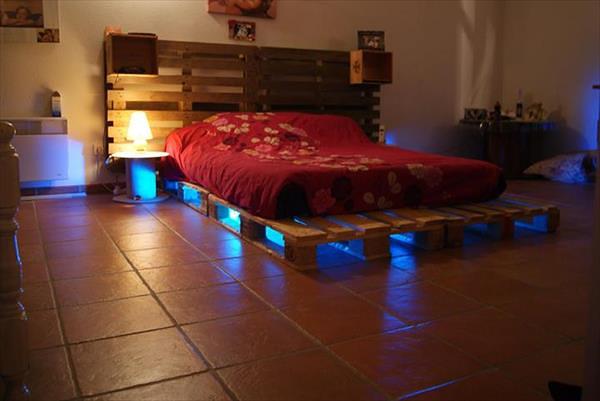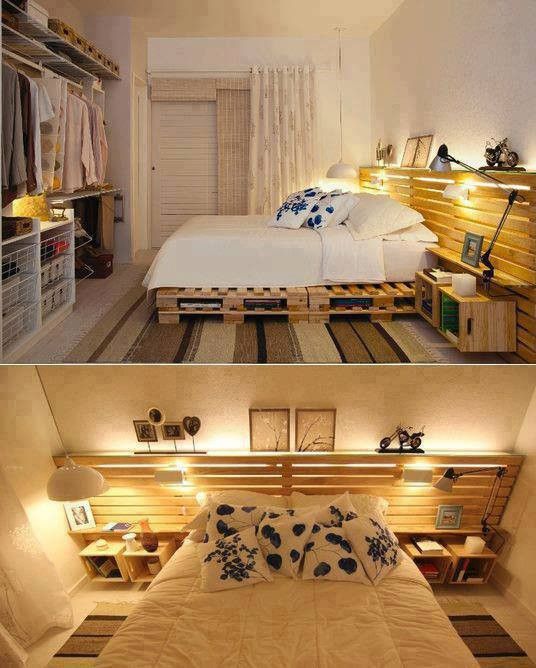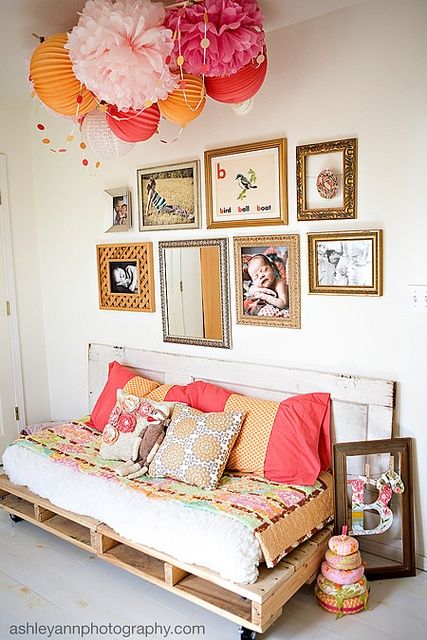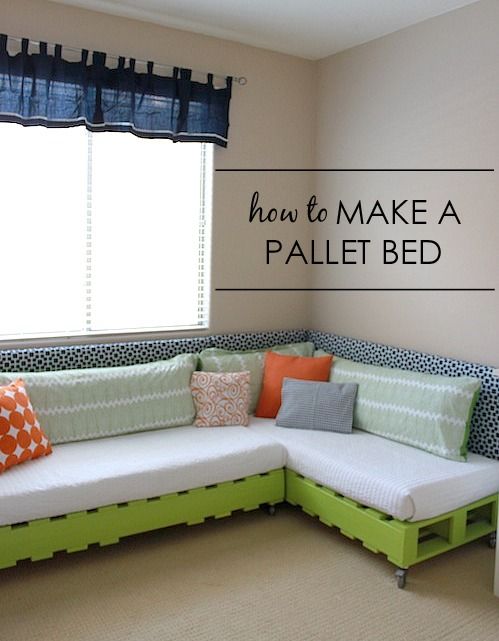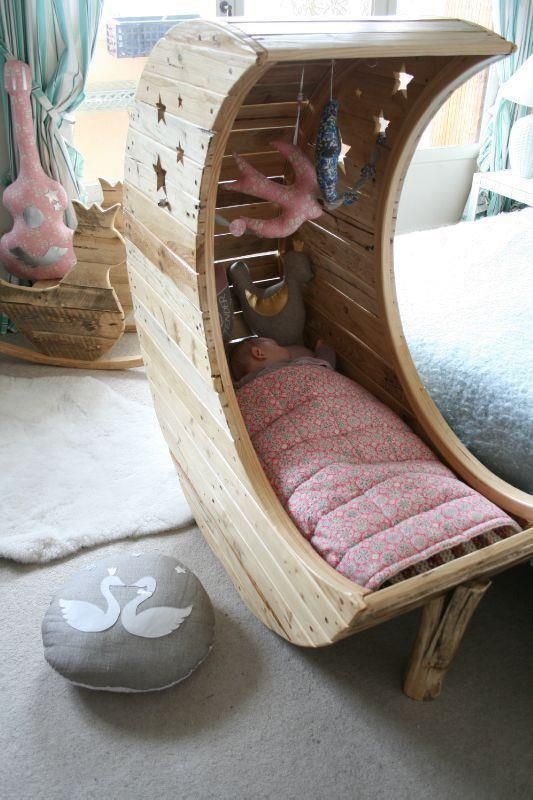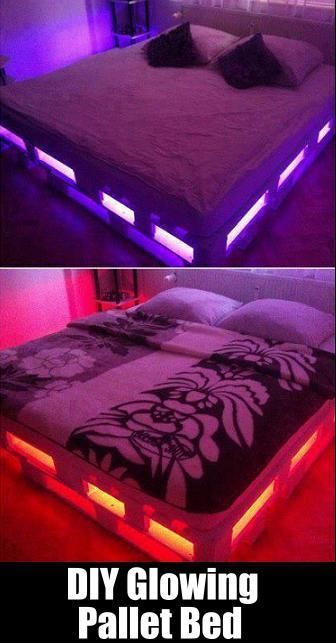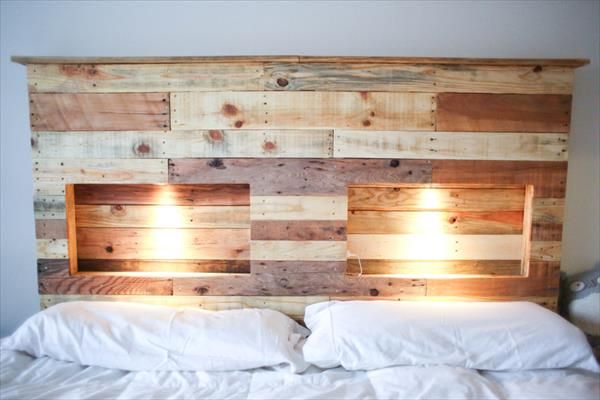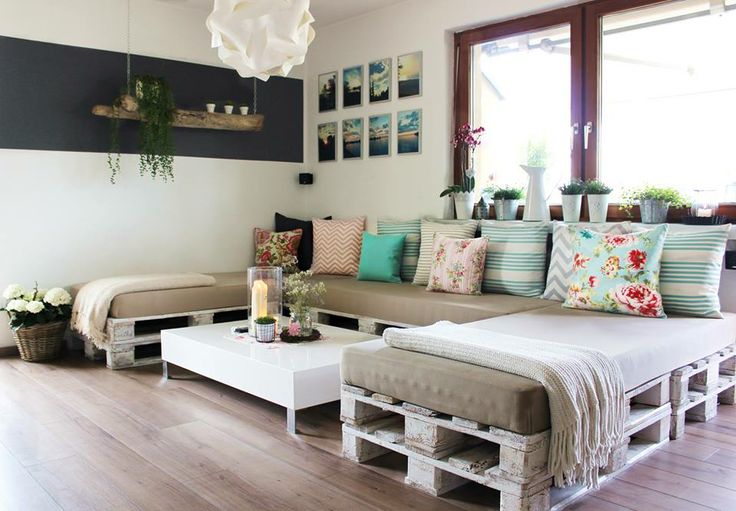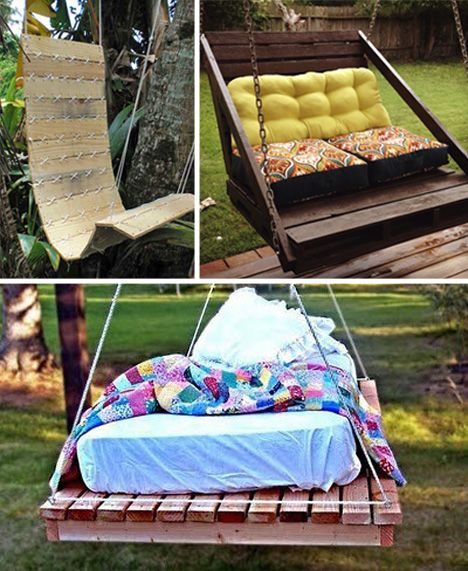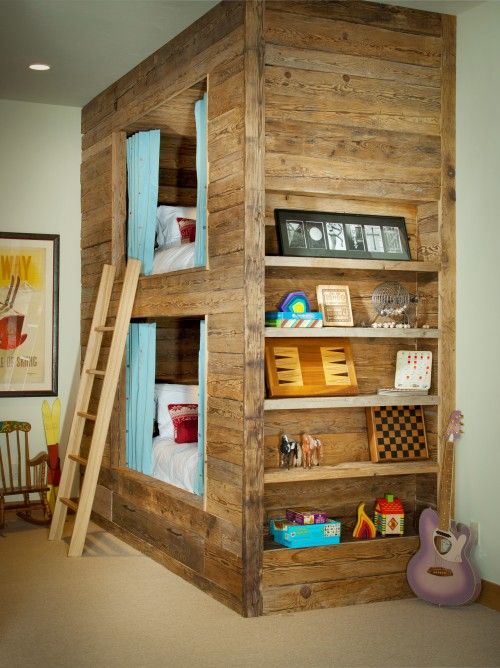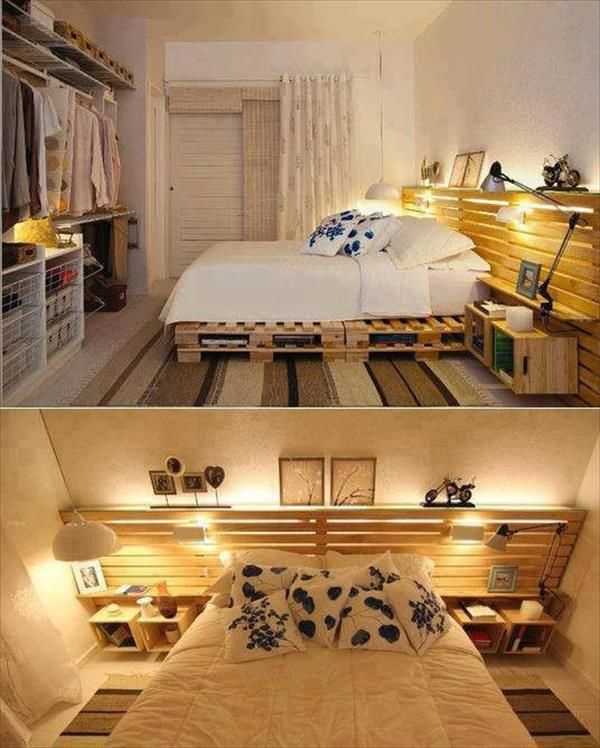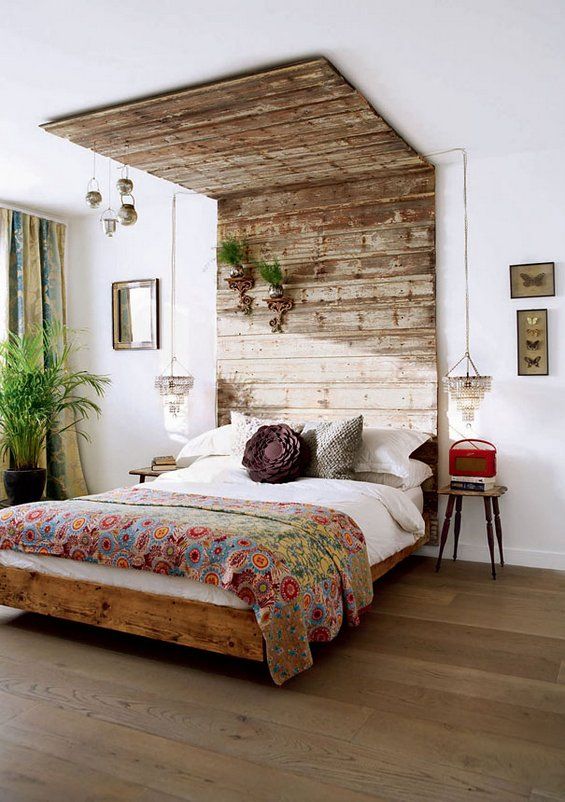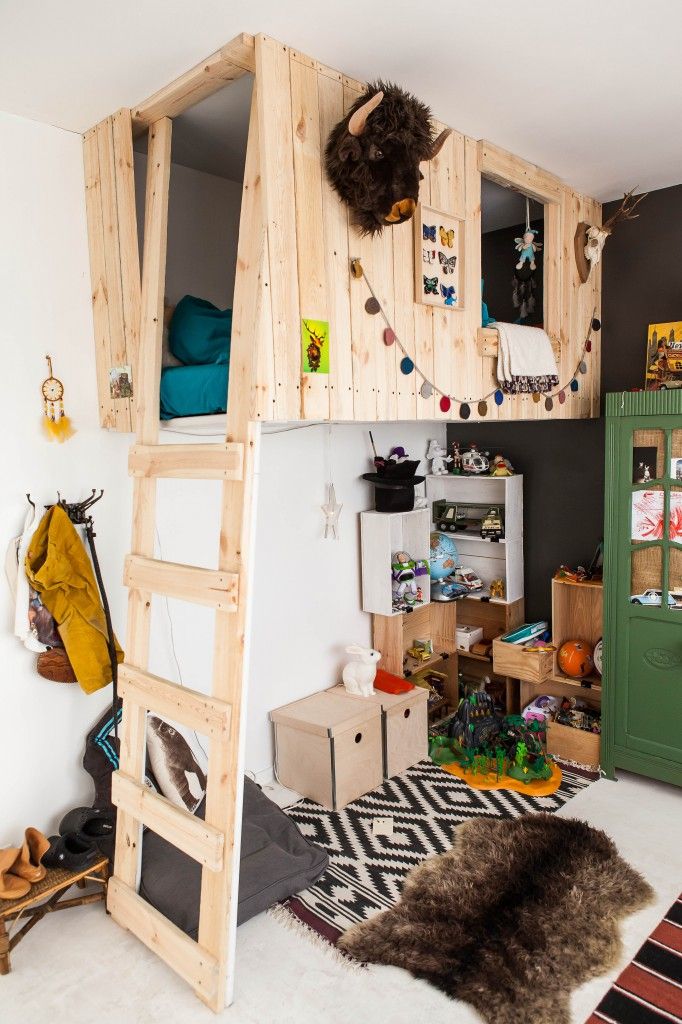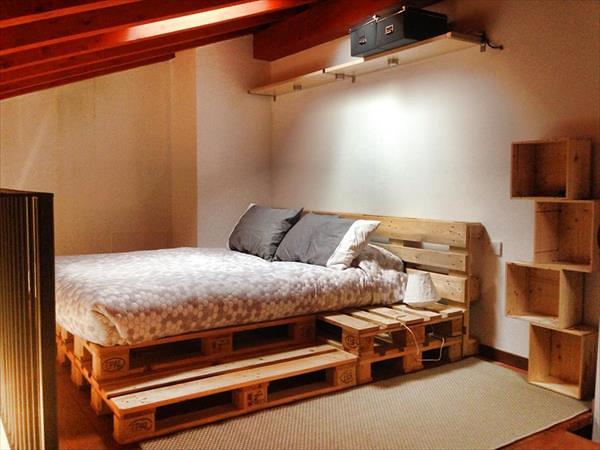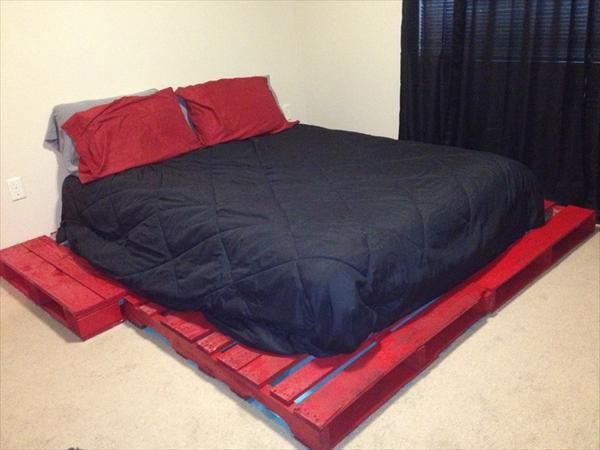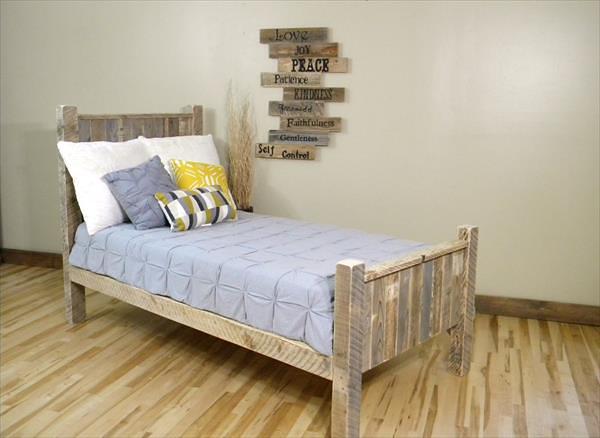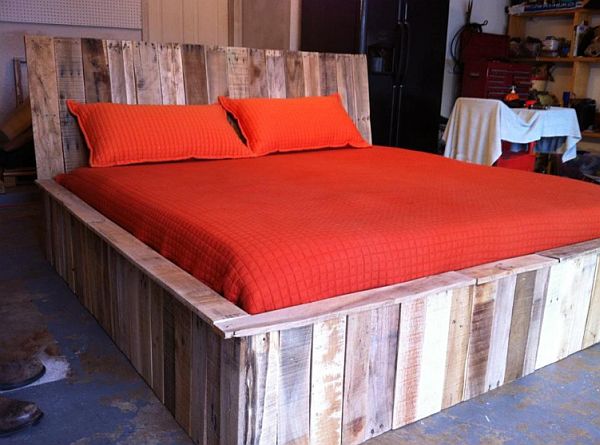 Related Articles
12 Ways To Put Your Bedroom Corner Space To Good Use
29 Brilliant Easy to Build DIY Platform Bed
21 Mindbogglingly Beautiful Fairy Tale Bedrooms for Kids
21 Super Small Nightstands Ready to Fit in Petite Bedrooms
37 Simply Spectacular Tree Bed Designs to Pursue
Recycled Pallet Bed Frames – DIY Pallet Collection
15 Creative Small Beds Ideas For Small Spaces
30 Small Bedroom Interior Designs Created to Enlargen Your Space
37 Smart DIY Hanging Bed Tutorials and Ideas to Do
Bedroom Christmas Lights Ideas For A Cozy Atmosphere
32 Dreamy Bedroom Designs For Your Little Princess
100 Inexpensive DIY Headboard Ideas for Your Bedroom Design
47 Stylish Floating Bed Design Ideas
53 Incredible Hanging Beds to Float in Peace
33 Epic Navy Blue Bedroom Design Ideas to Inspire You
6 Best Vacuum Cleaners for Mattress  
Intex vs. SoundAsleep vs. King Koil | Air Mattress Comparison & Buyer's Guide