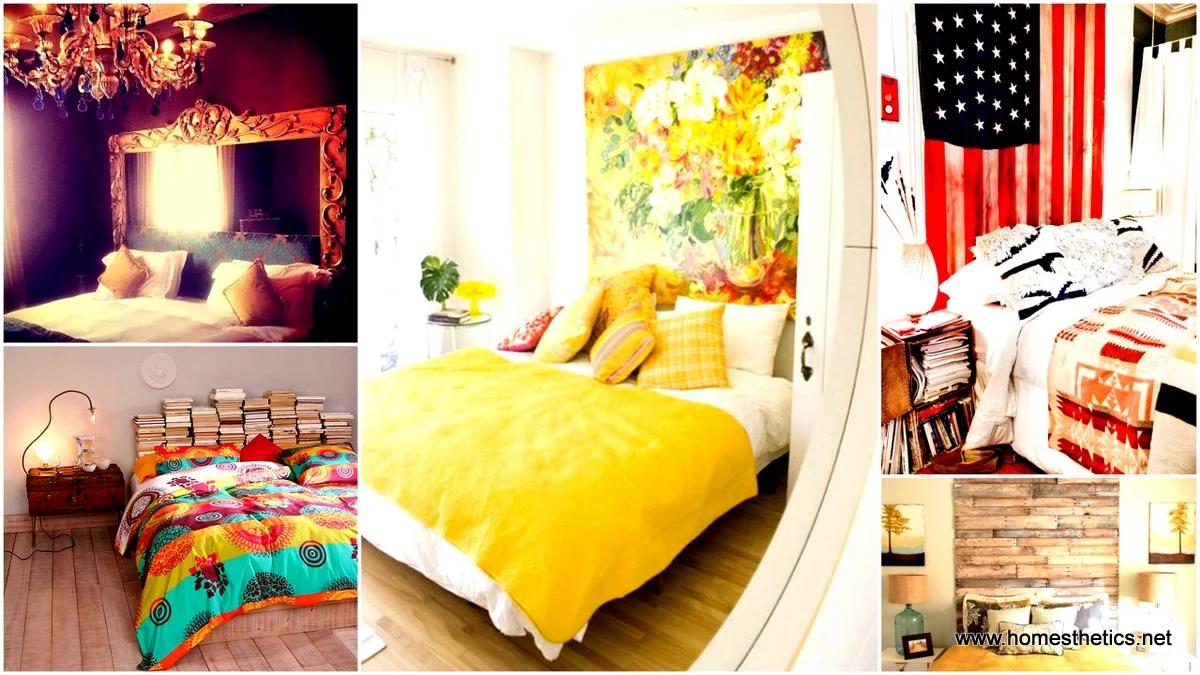 Headboards are not a mandatory item in the bedroom yet their impact in the bedroom is massive. A headboard can make the room look smaller or larger, it can animate it through color or offer it elegance and nobility through a black velvet cover or fashion it with dazzling gold and glitter. The possibilities are endless and with these 100 images showcased we have barely scratched the surface. We invite you to throw a look on all these diy headboard ideas and leave us your valuable feedback below.
Smart and Cheap DIY Headboard Ideas
DIY reclaimed wood/pallet headboards
Reclaimed wood used in headboards is quite unique thanks to its aged look and unique texture. Pallet headboards are quite popular as well these days being easy to realize with some salvaged wooden pallets, bringing along an already steady structure that can be polished, painted or dressed in different suites to match your room. The wood texture will bring coziness and warmth in your interior design and will beautify the aesthetic values with ease. The big advantage is that you can tailor the wood headboard as you need and like, making no compromises.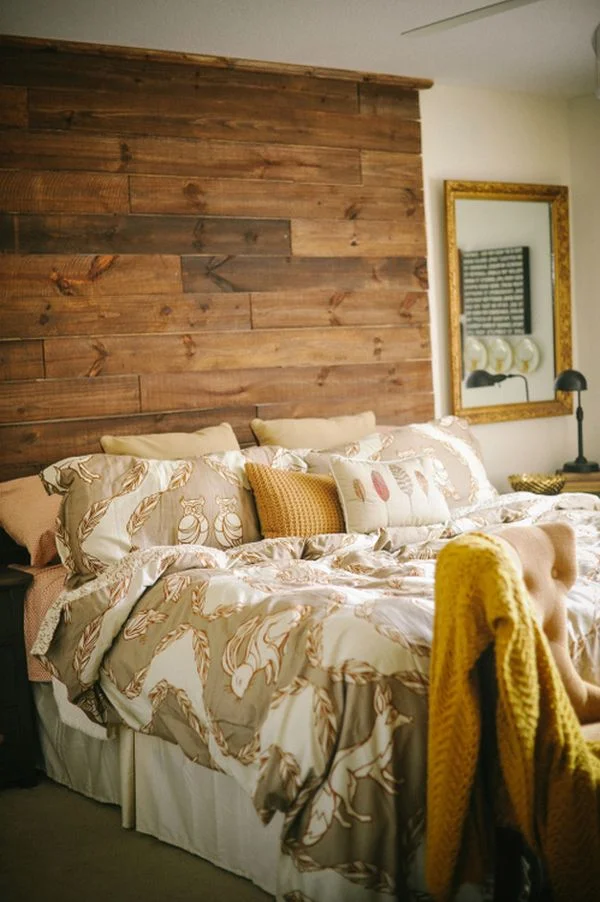 Wingback headboards
Wingback headboards do require more skill to be realized as DIY projects but that should not stop you. They exude luxury and a very sophisticated lifestyle so the results are rewardful. The color should either match or contrast your interior because thanks to its shape and texture it will catch your eyes quickly. Make sure the focal point is graphic and to your liking.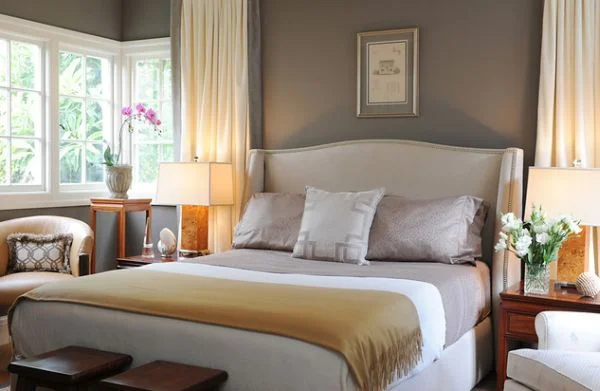 Tall headboards
Tall headboards are rare. Chairs with tall backrest are also rare but both are very unique, imposing and monumental. They tend to express a different position and a bold personality.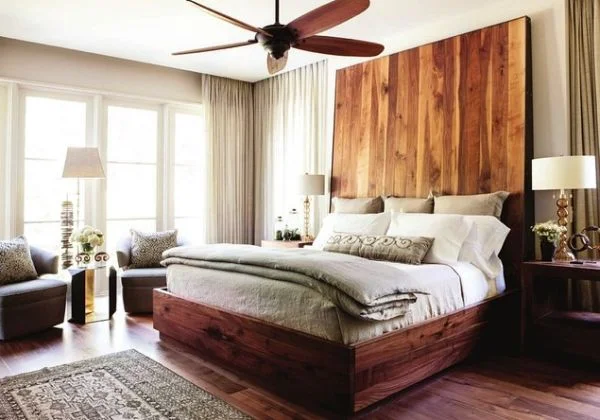 Add curtains for headboard
Whether you are protecting your eyes in the morning, hiding a wall defect or simple need an elegant fluid touch as a headboard, curtains are here to help. As you imagine, the possibilities are endless on textures, colors, fabric. Choose wisely.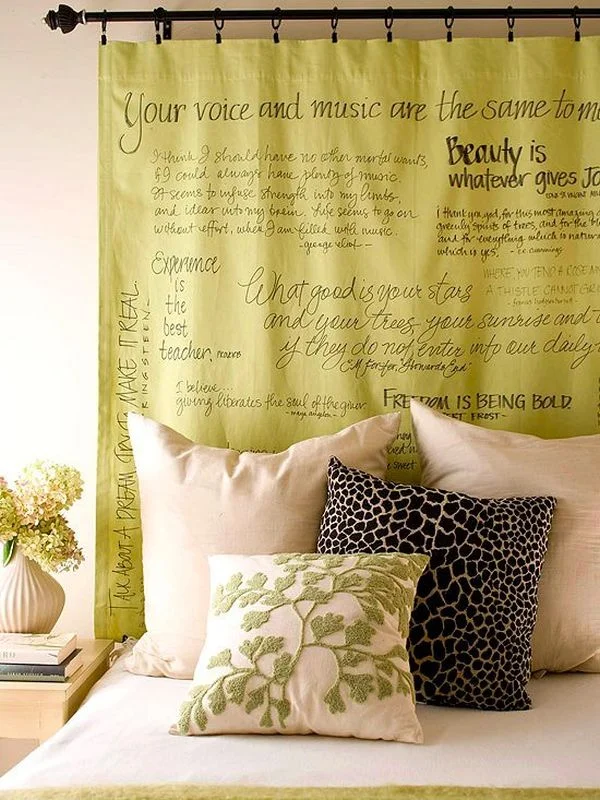 Flag headboards
Flag headboards are quite common despite popular belief, they add a vintage line through popular choices and a drop of color and deep feeling of appurtenance through all the others.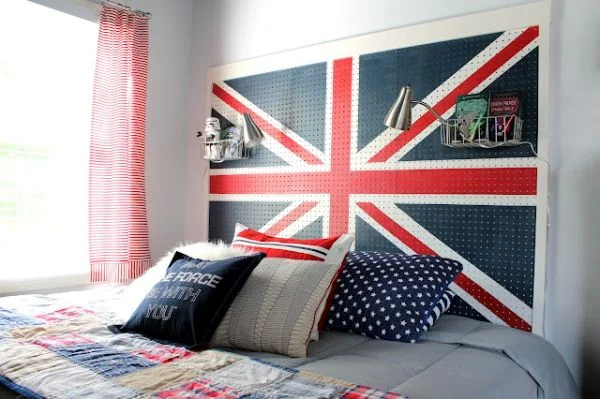 Headboards as artwork
An art enthusiast already has a piece that he cherishes above his head at night. The rest have choices still. You can print your favorite art pieces, your favorite landscape or a 3d wall mural that will immerse you into a different realm.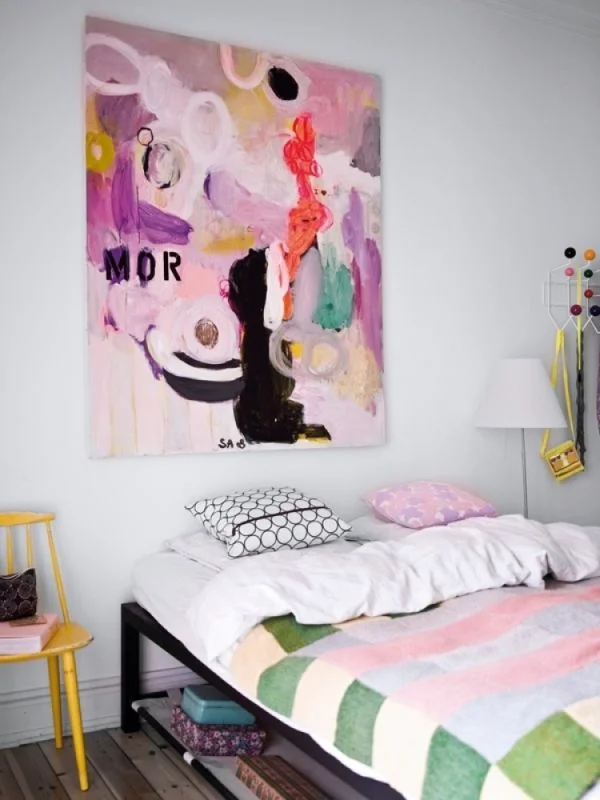 Tufted headboards
Tufted royal headboards have a royal elegant touch that simply cannot be misinterpreted. The classic bedroom interior design will never lose its glamour and elegance.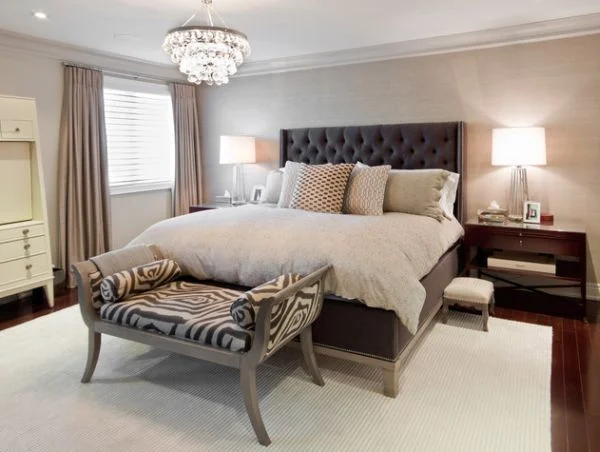 Geometric designs
A contemporary touch can be easily added through geometric designs. They are insanely easy to realize, easy to upgrade and update afterwards and full of possibilities in terms of texture, color and materials. You can paint them, assemble them from mirrors, wood or wall art pieces.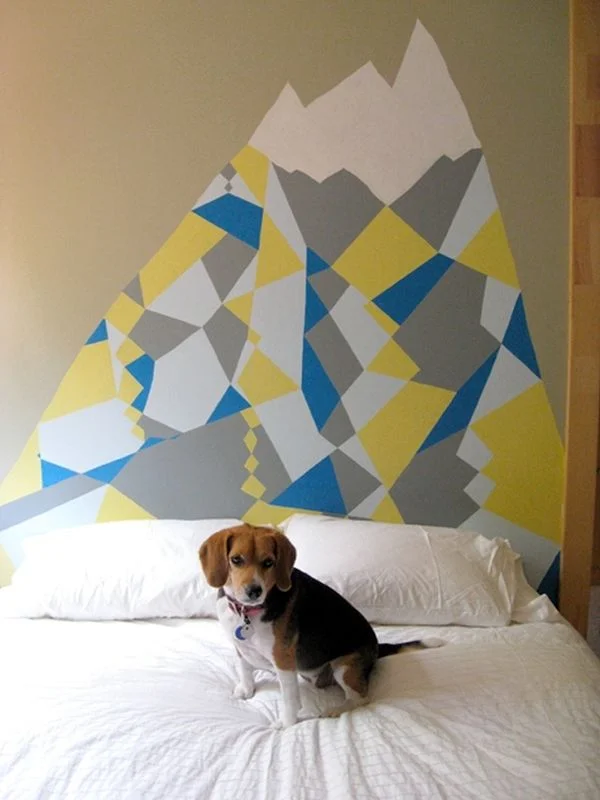 Old doors turned into headboards
Old doors recycled into DIY headboards are simply extraordinary, they are unique, they add a vintage touch in the interior design and express a responsible sustainable lifestyle in a beautiful manner. Whether you repaint them or not, vintage doors are easy to upgrade, update or remove afterwards as well.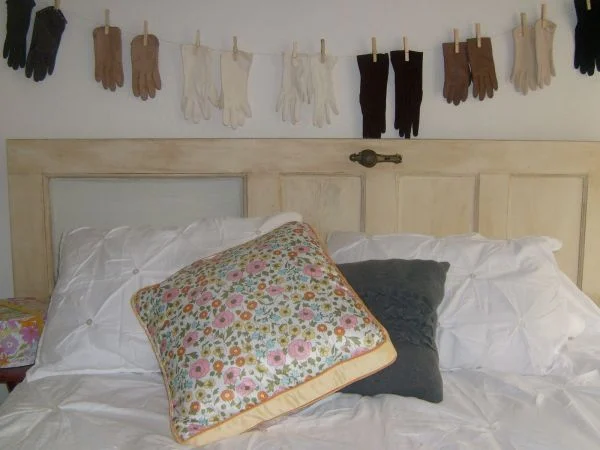 Mirrored headboards
Mirrored DIY Headboards are the most useful type of headboards in this guide. They are commonly used worldwide because they bounce light in the interior design, emphasizing the feeling of space .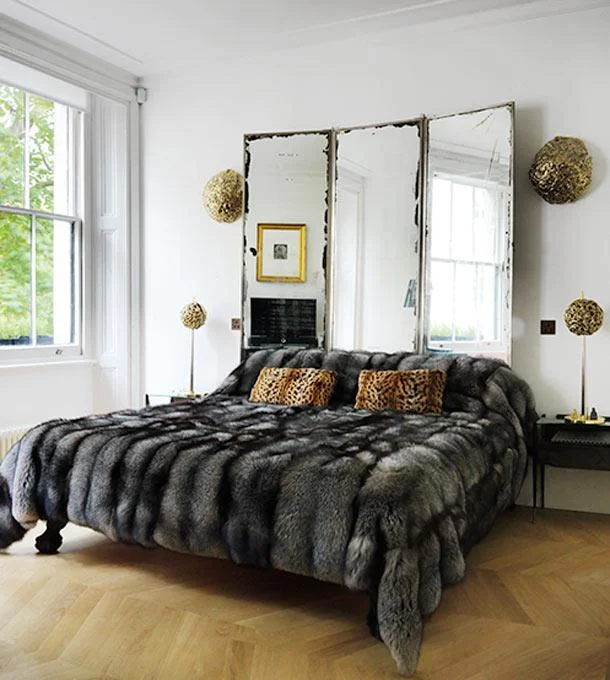 Chalkboard headboards
Chalkboard headboards are very easy to realize, insanely easy to personalize and highly graphic. Through chalkboard paint you can transform any item into your future headboard. You can paint an old door with chalkboard paint and make something really special.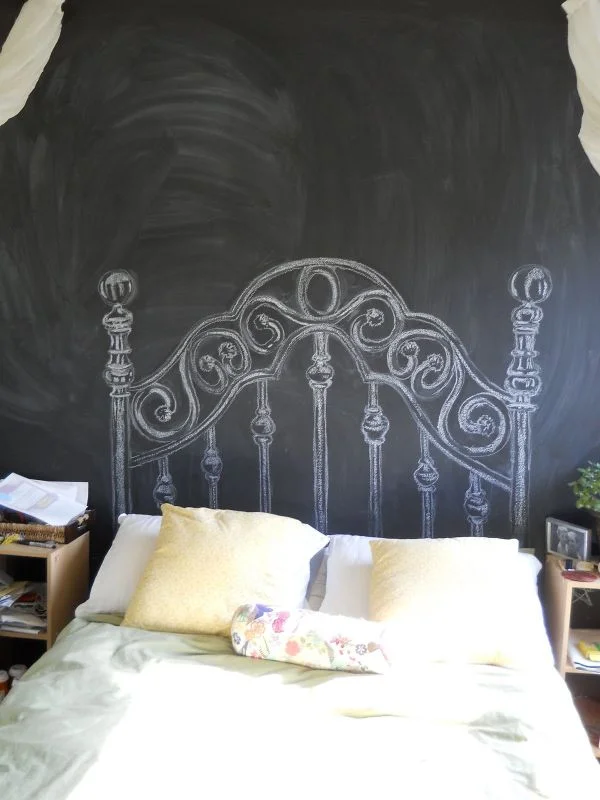 Headboard decals
Headboard decals are used thanks to their small impact in the room. They're not taking up head-space and they are insanely easy to realize, change and upgrade. You can buy many of them pre made or draw your own and have your unique headboard in the world.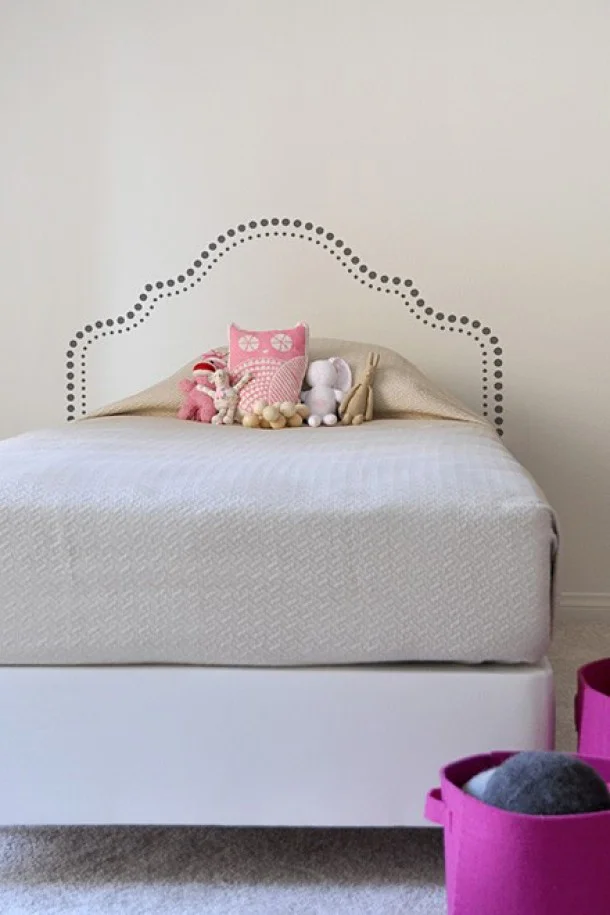 Headboards painted on the wall
Headboards painted on the wall can easily change the room without going through the entire makeover project with ease. You can change to color and shape as often as you like till you find the right shape and color.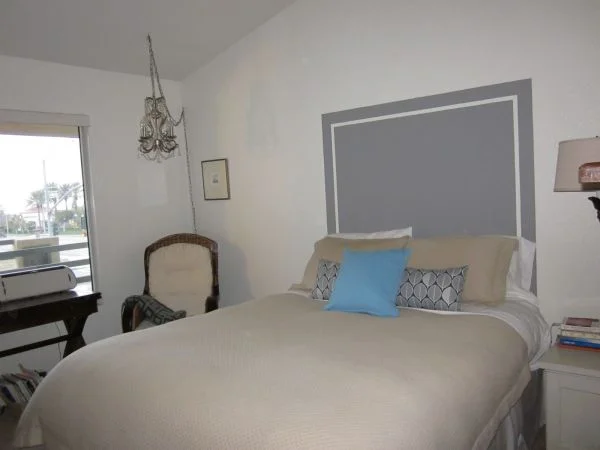 Books turned into headboards
The books on your side table tend to pile up quite often ? Maybe its time to upgrade to a full time book headboard. Start by selecting a few books that you no longer need and glue them down as a base to obtain the desired height. The rest of the books on tops can be the ones you really love and need always at hand. Needless to say that this headboard is extremely graphic, it describes a sensible and complex individual.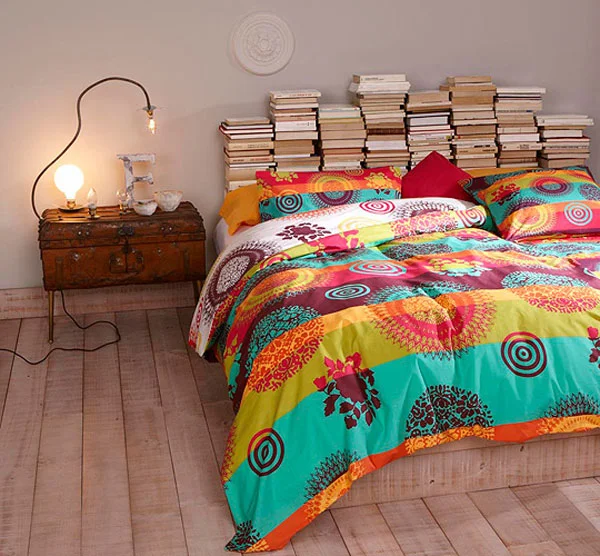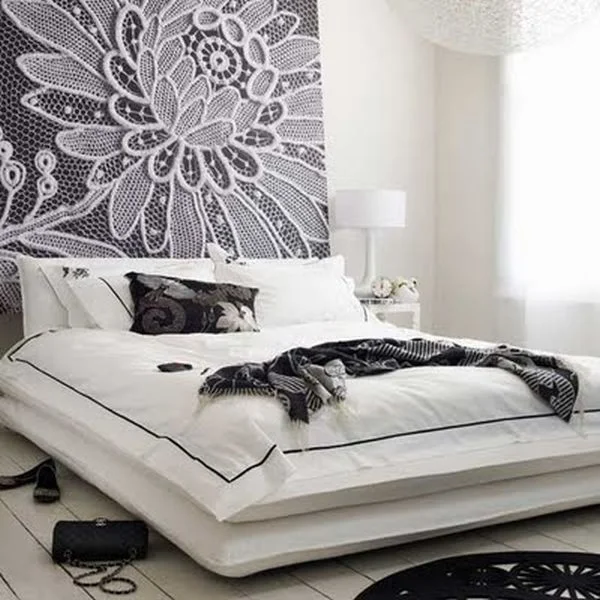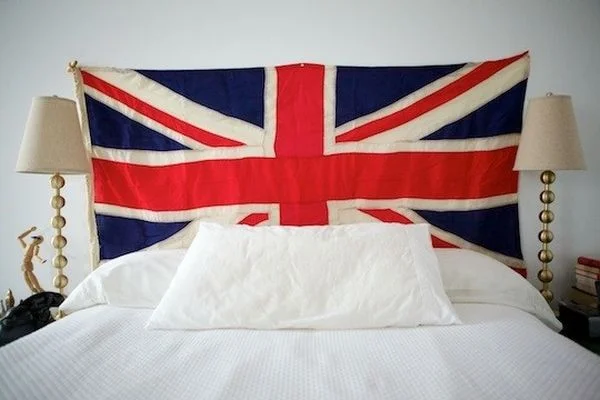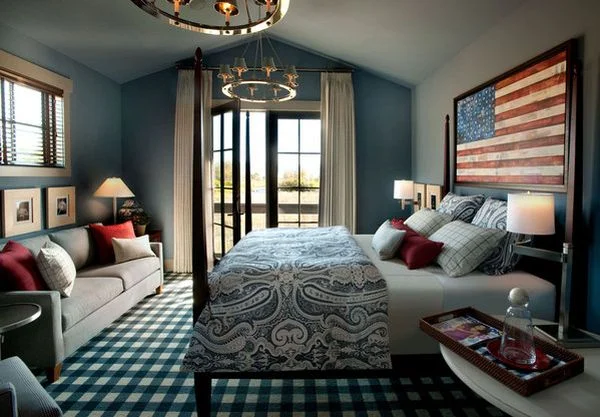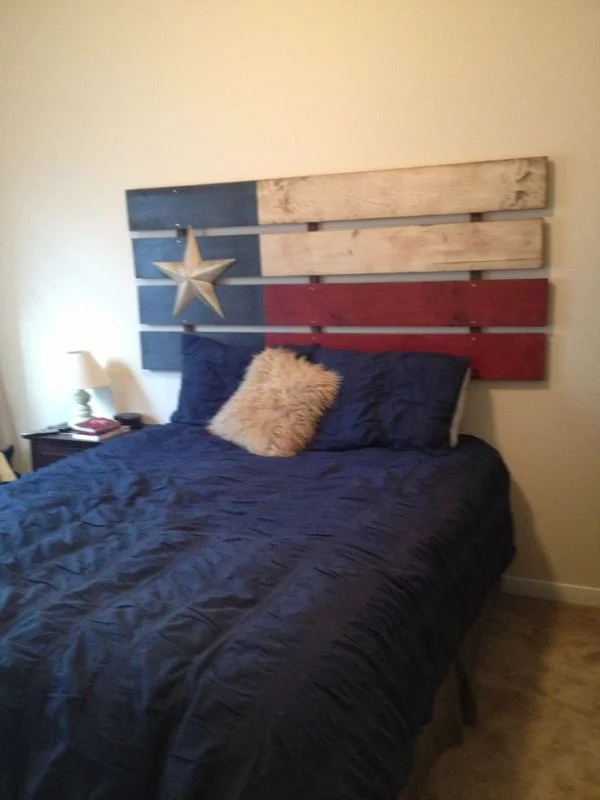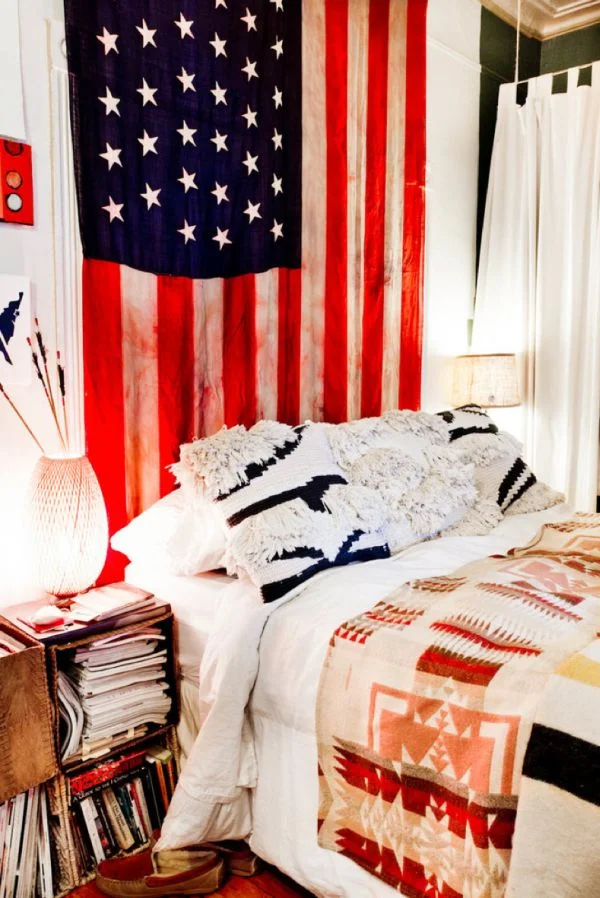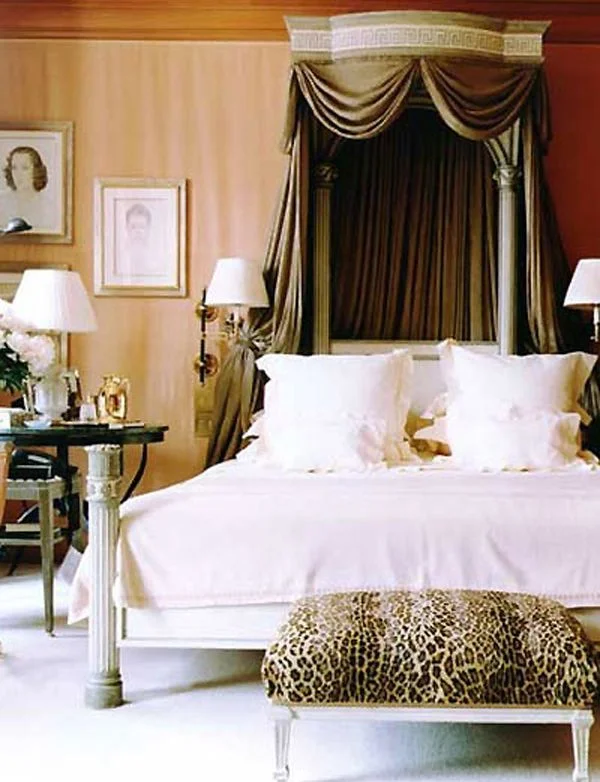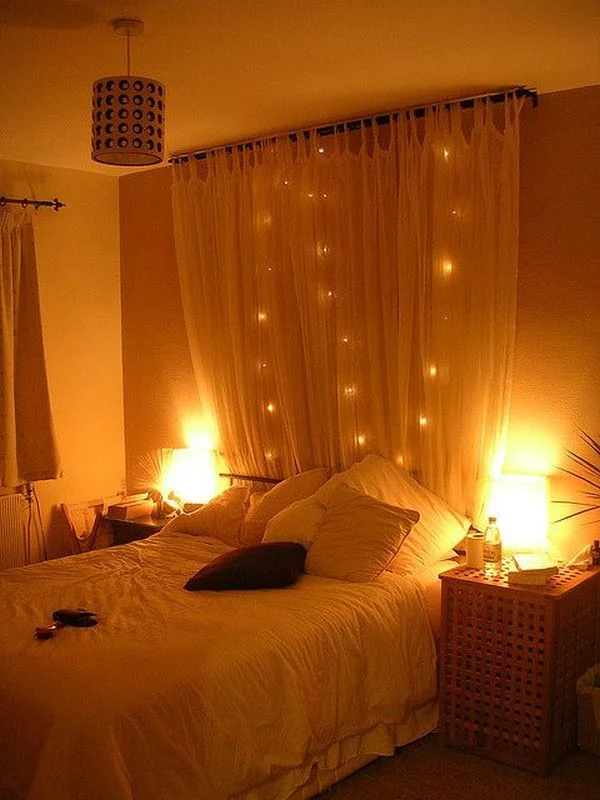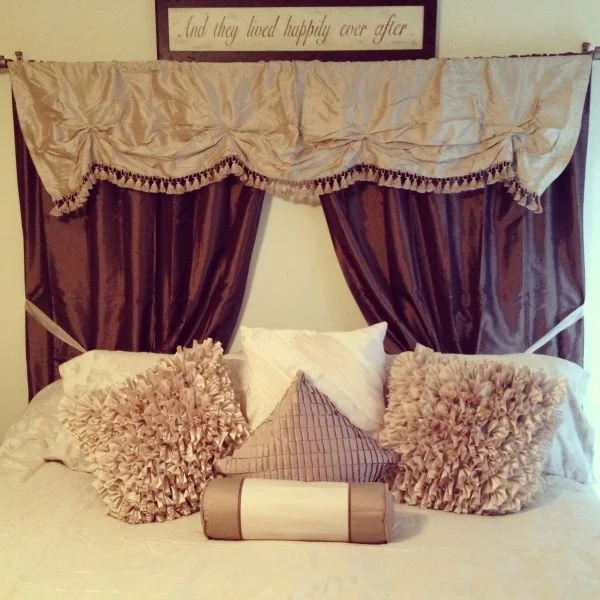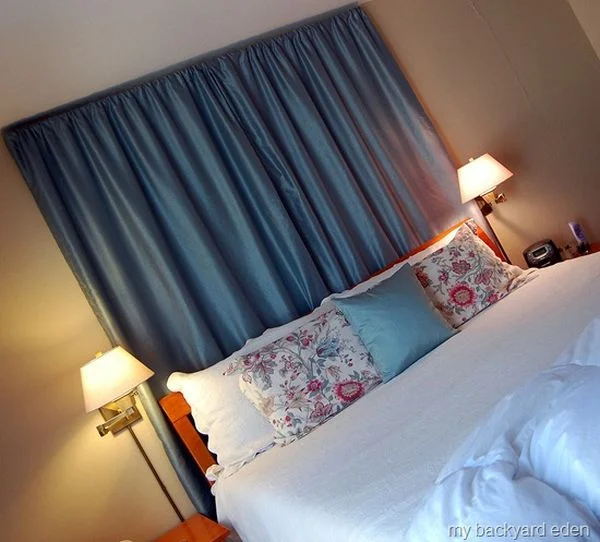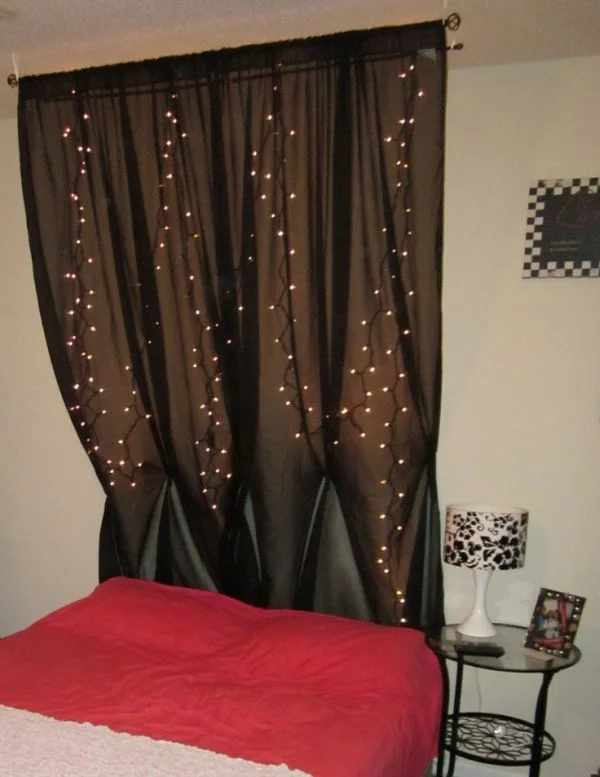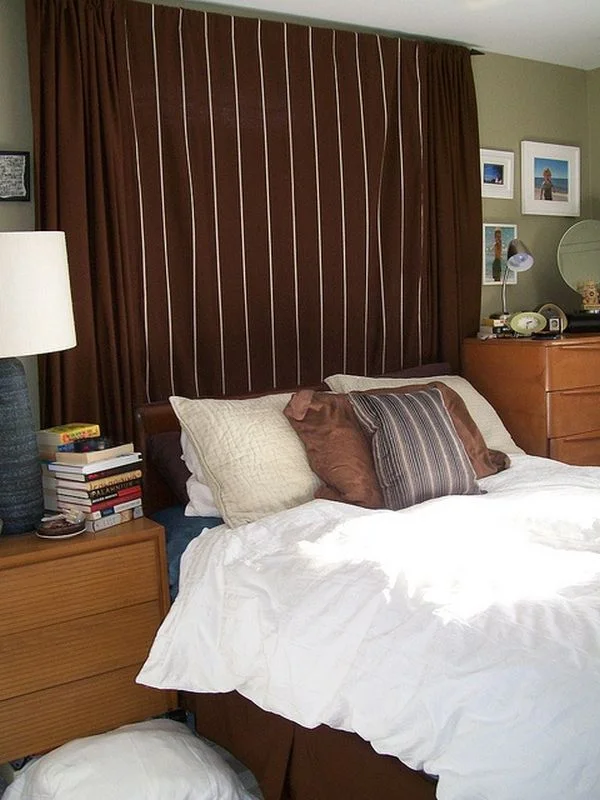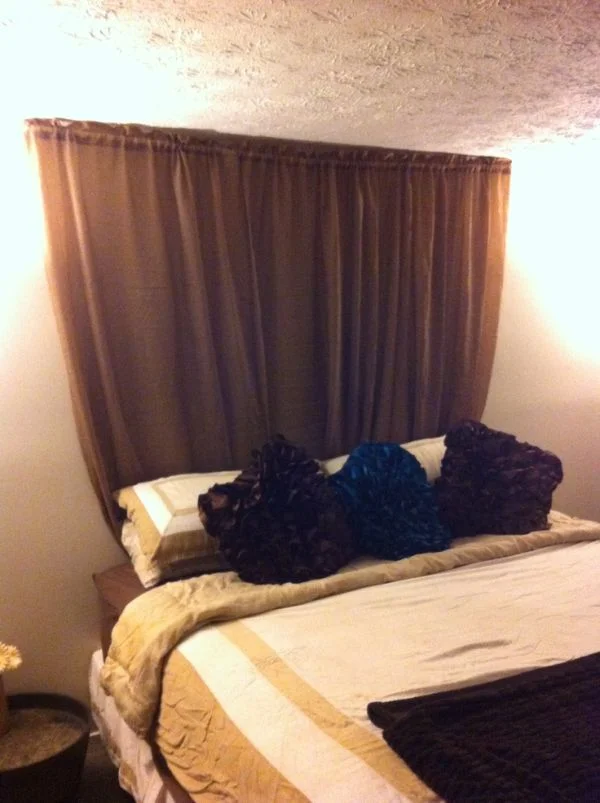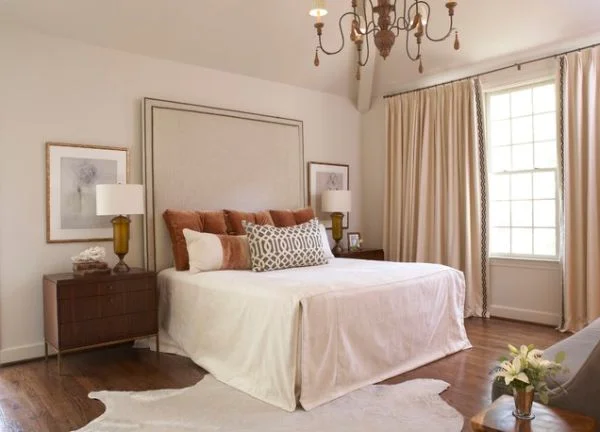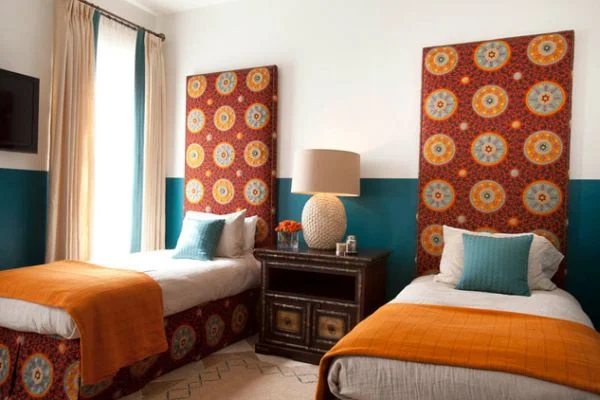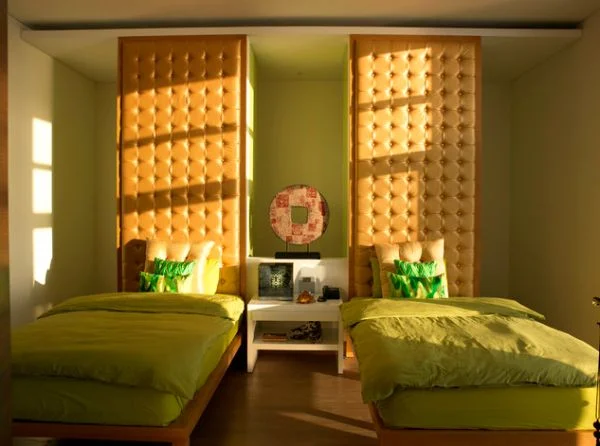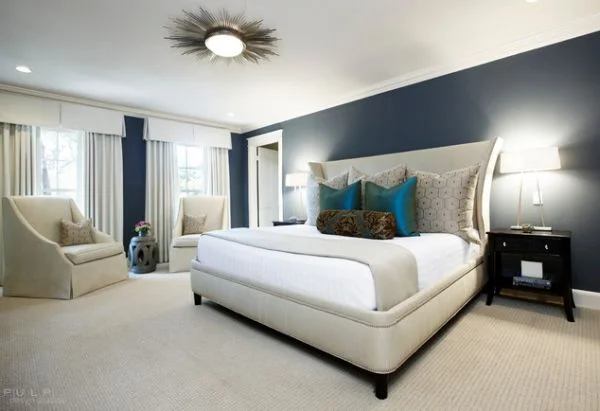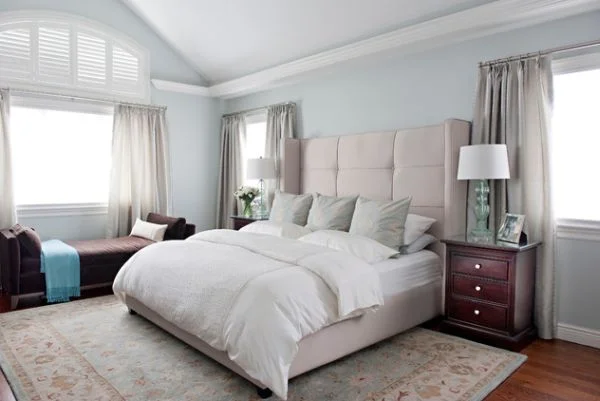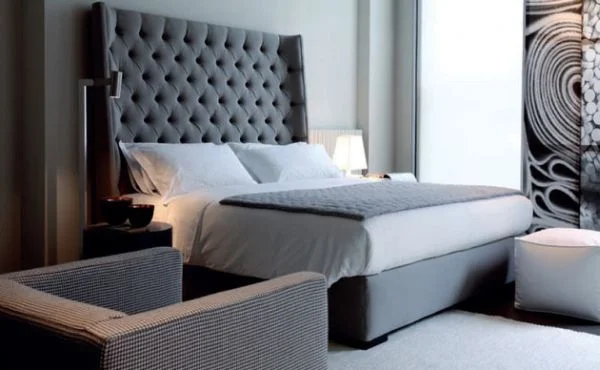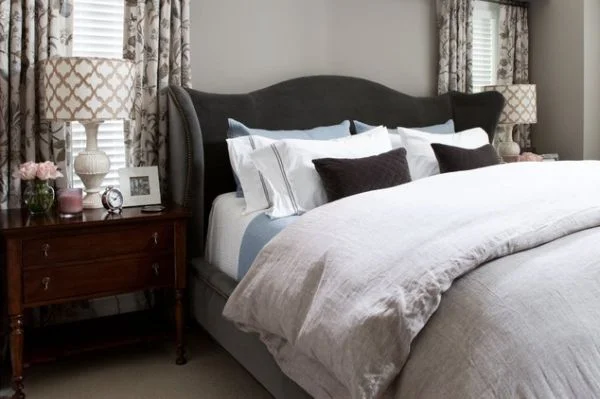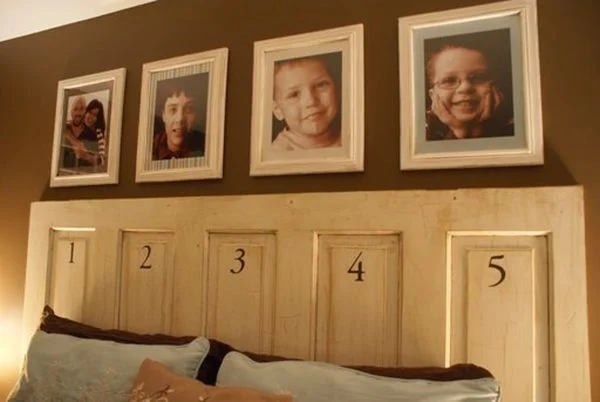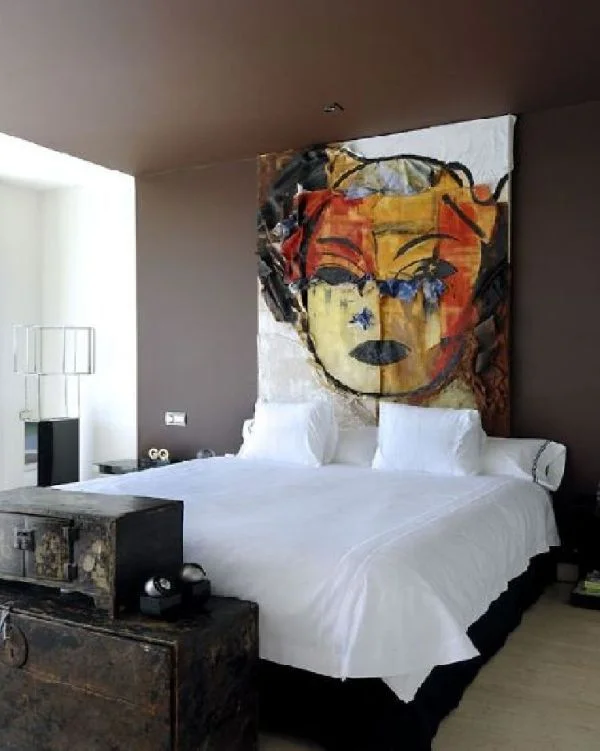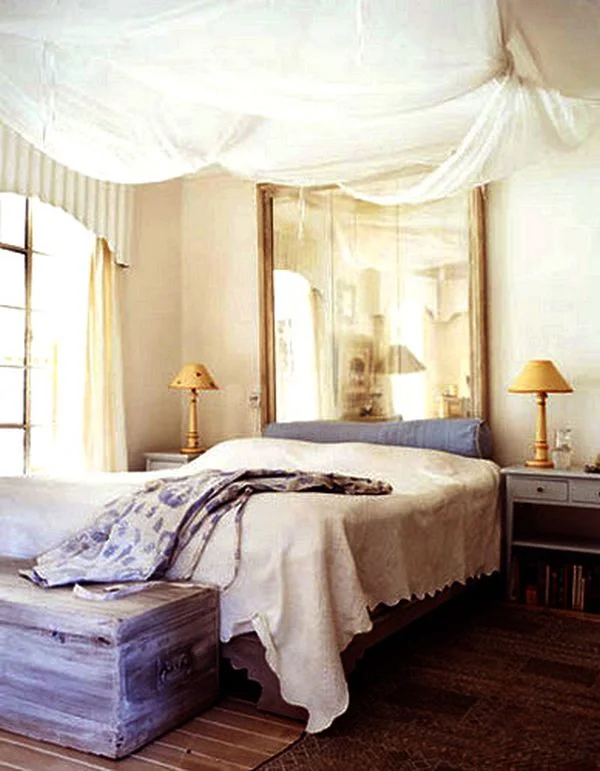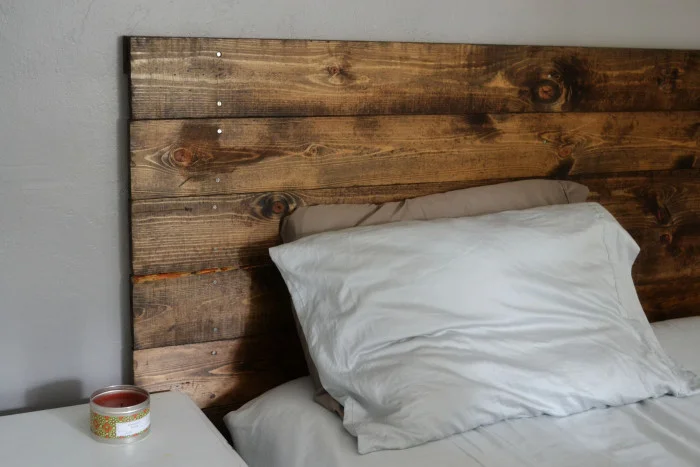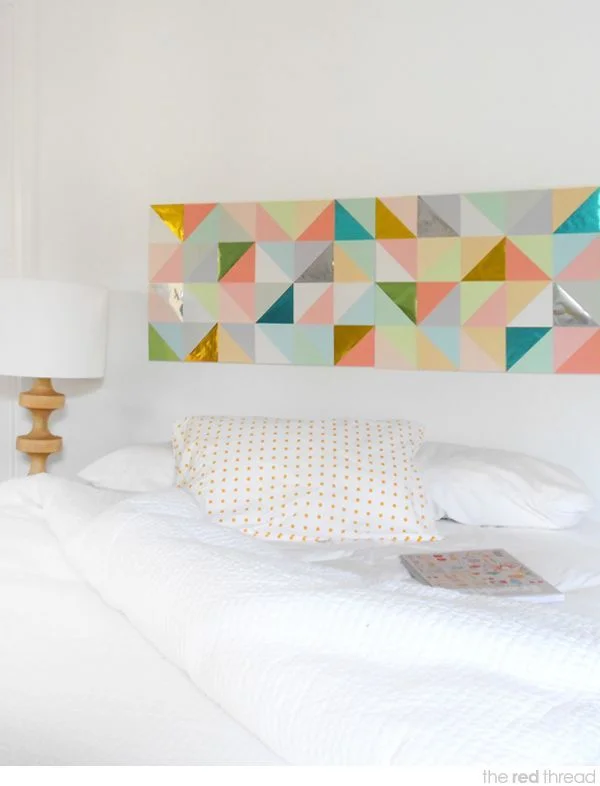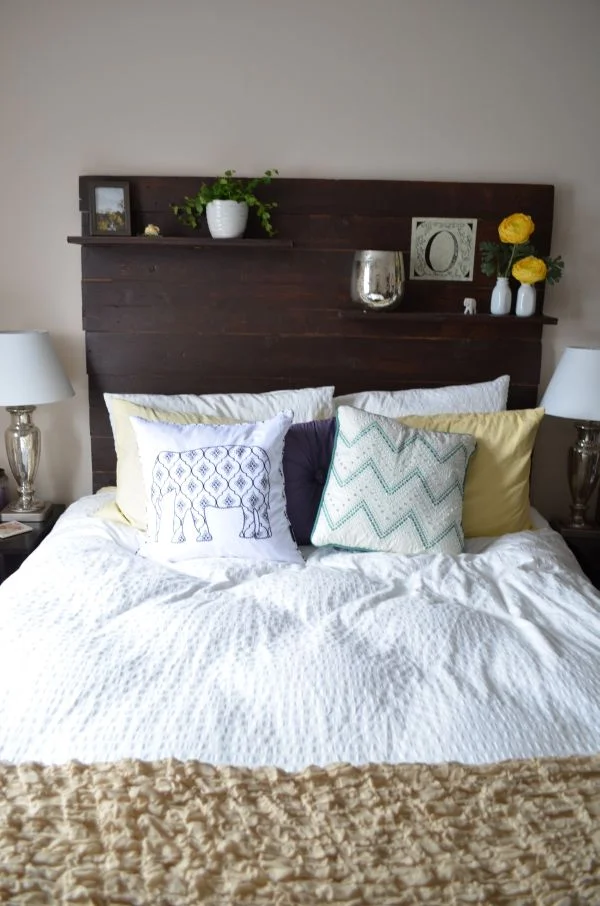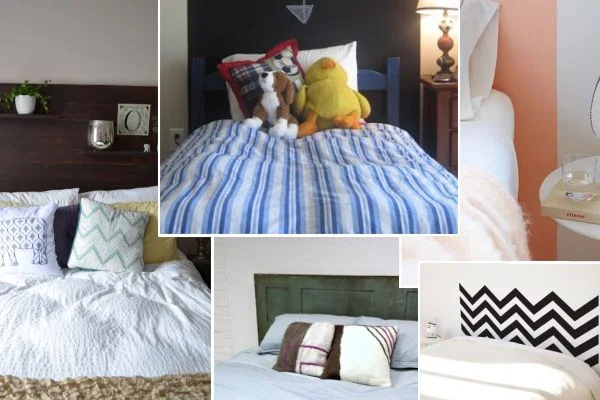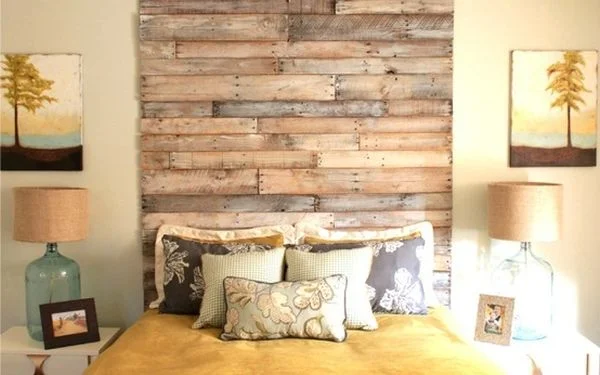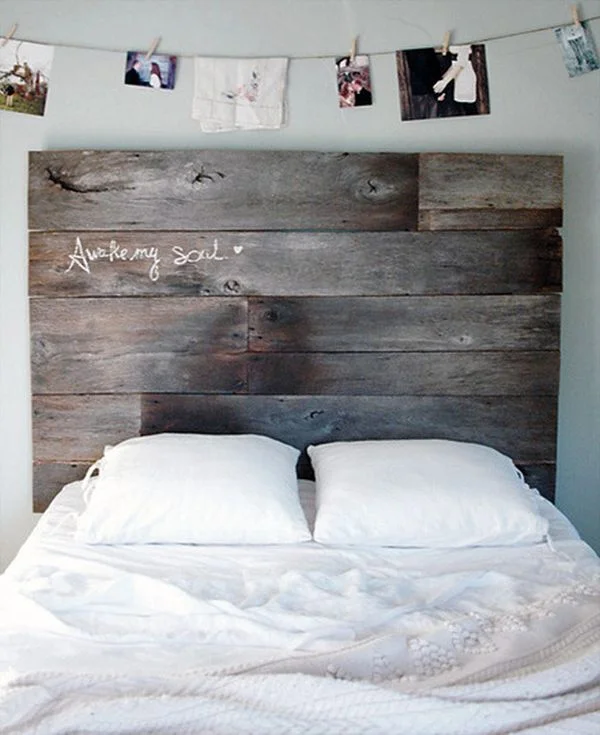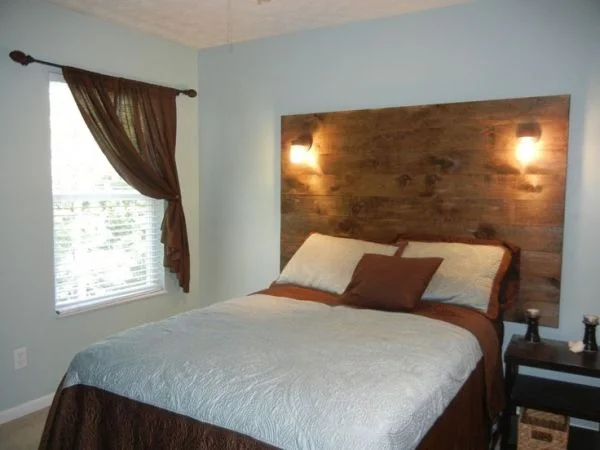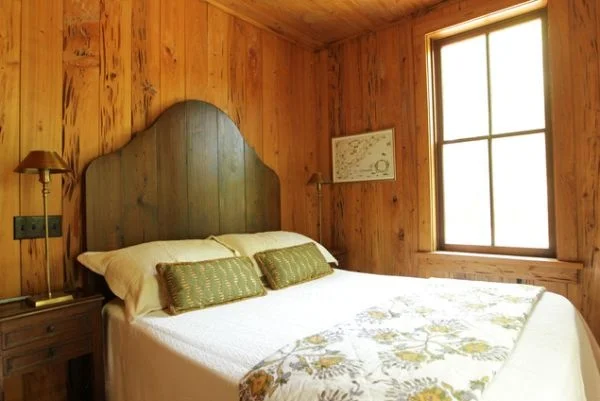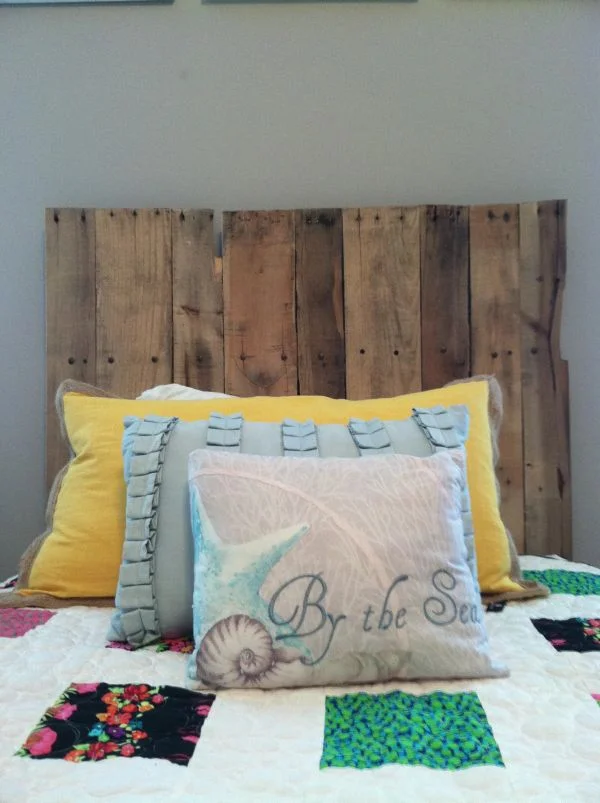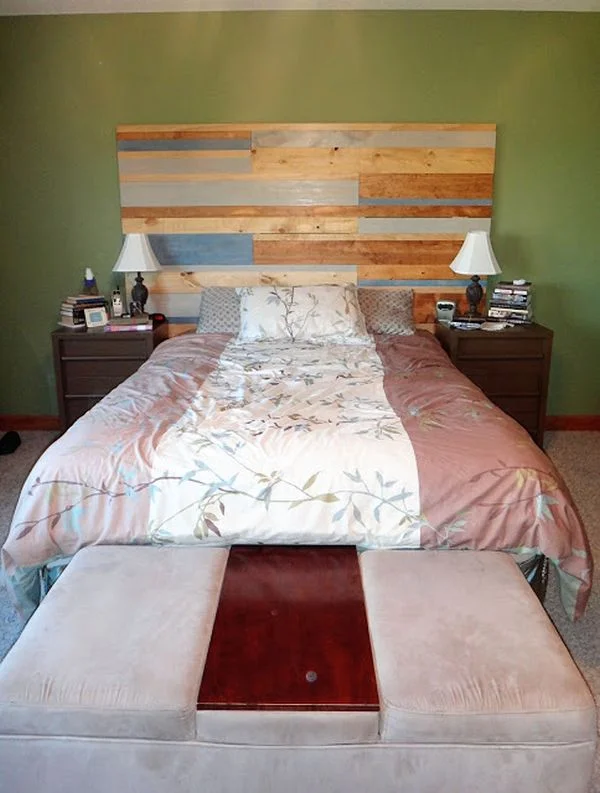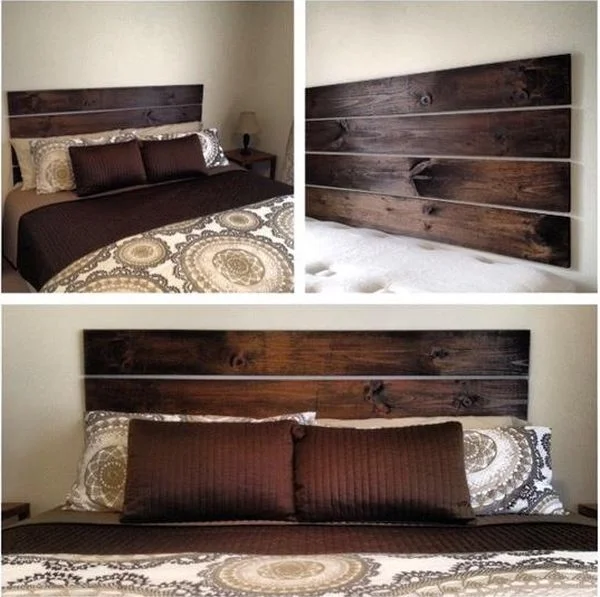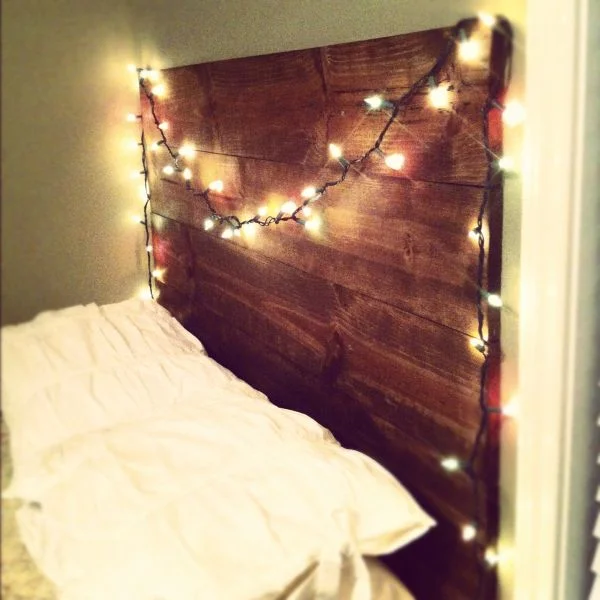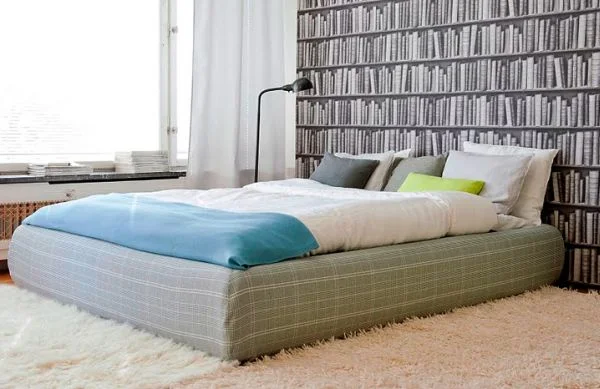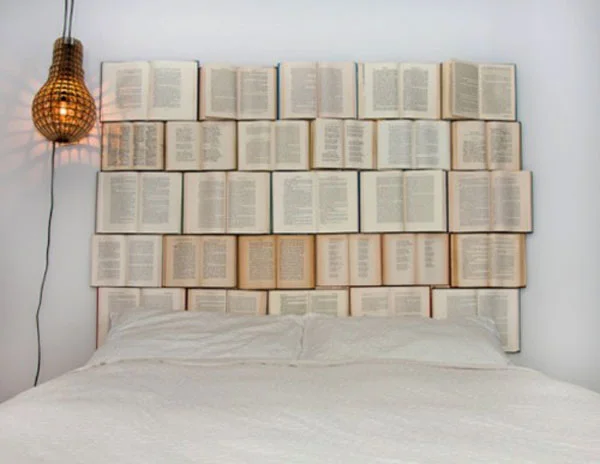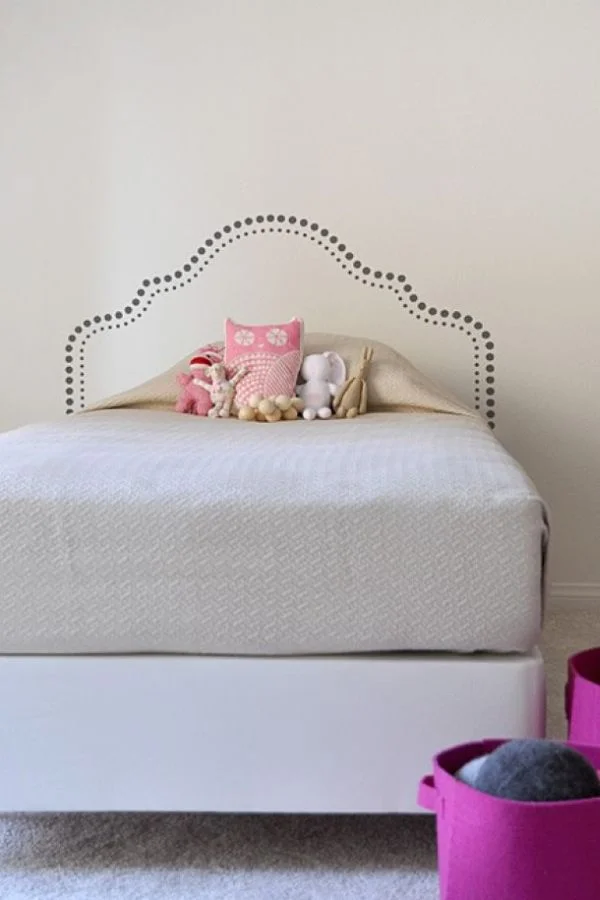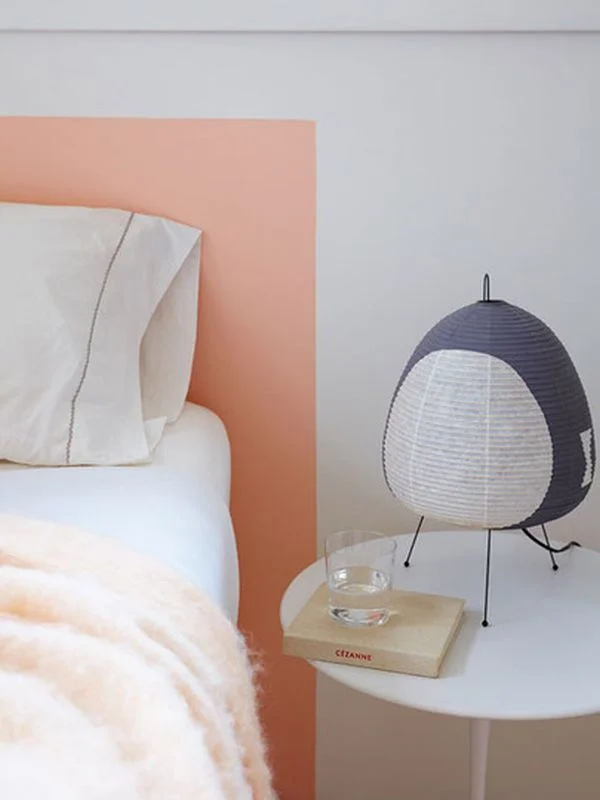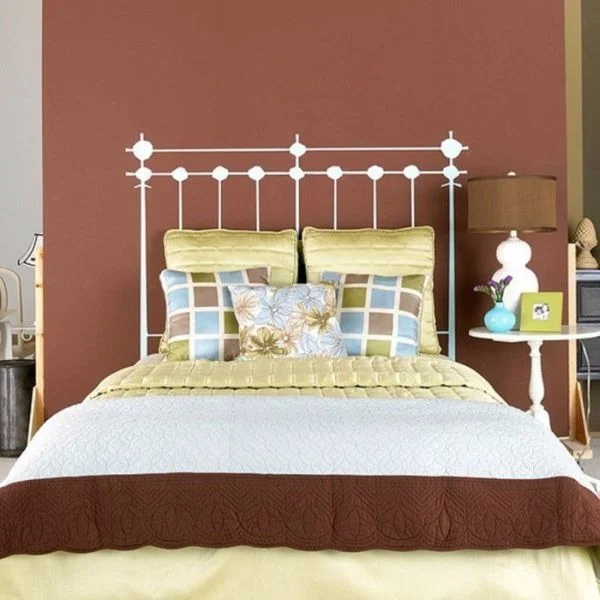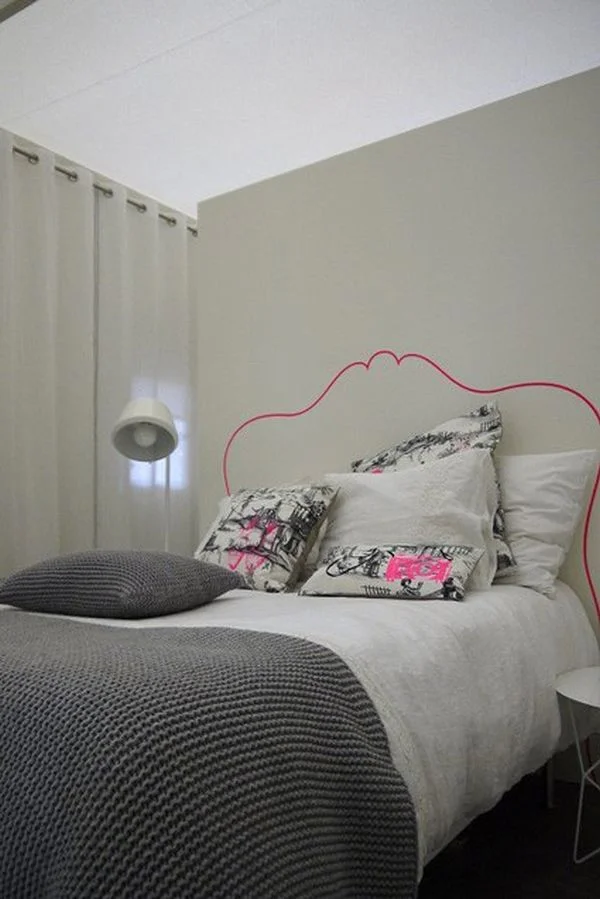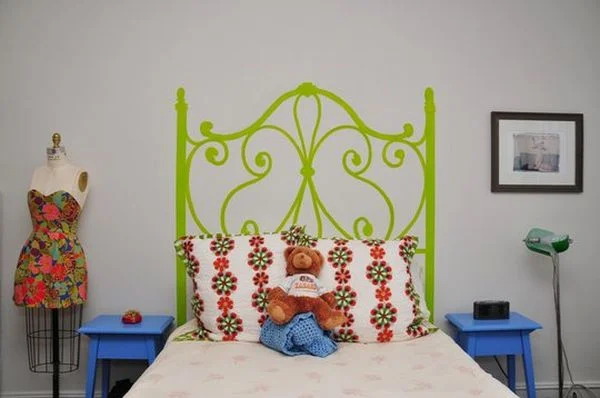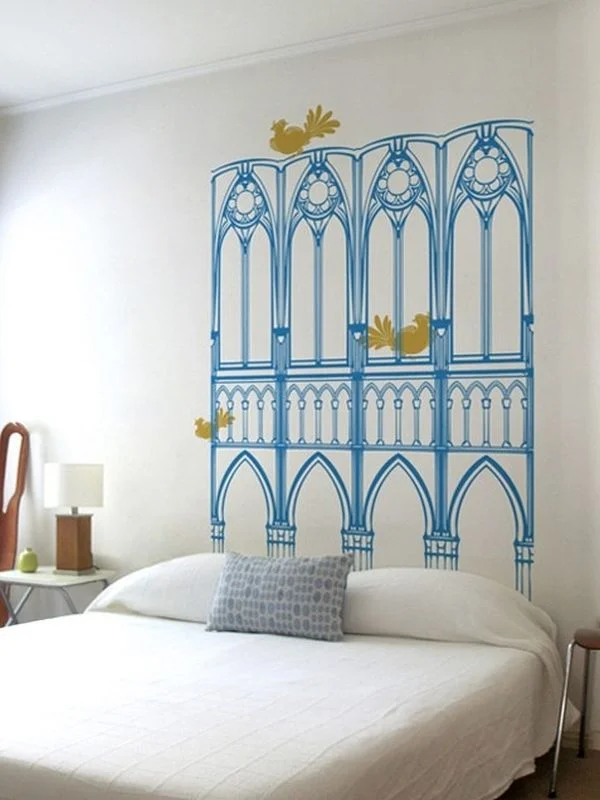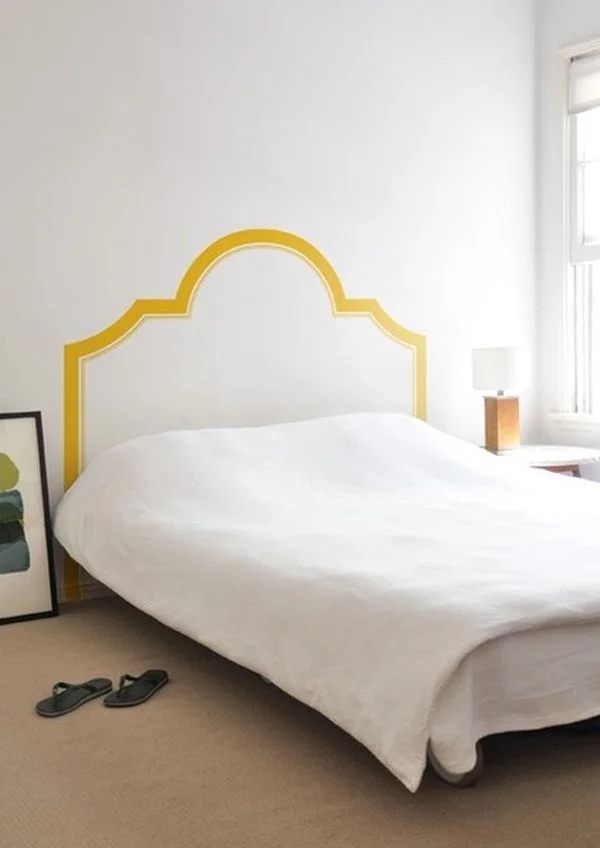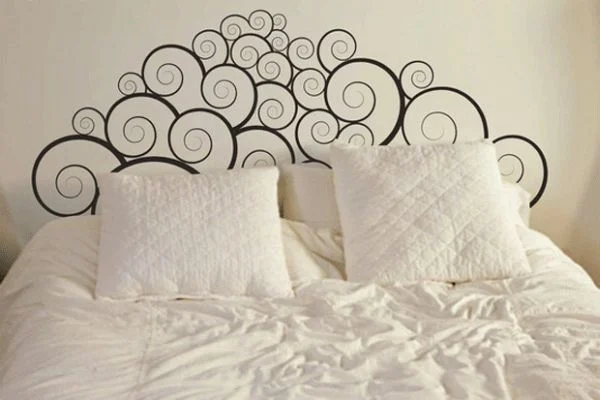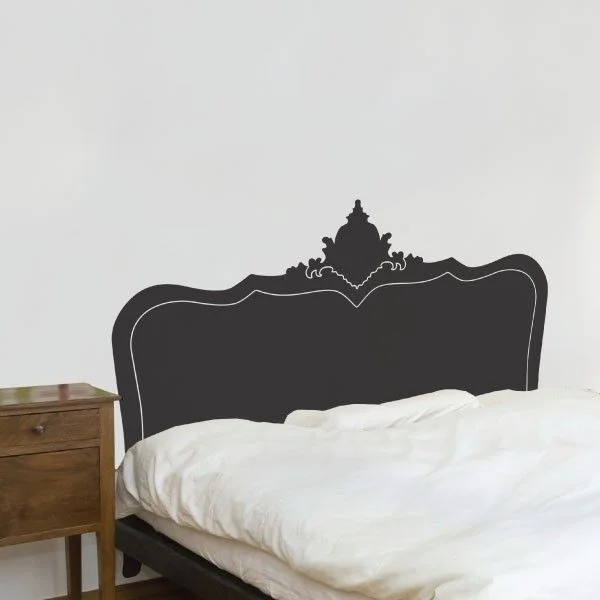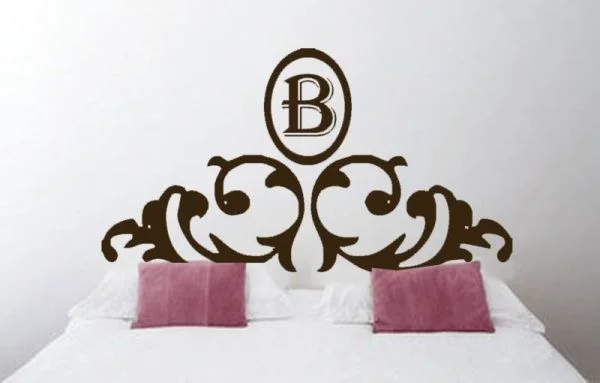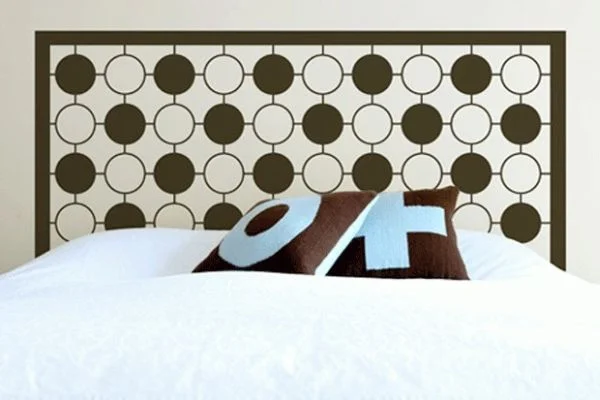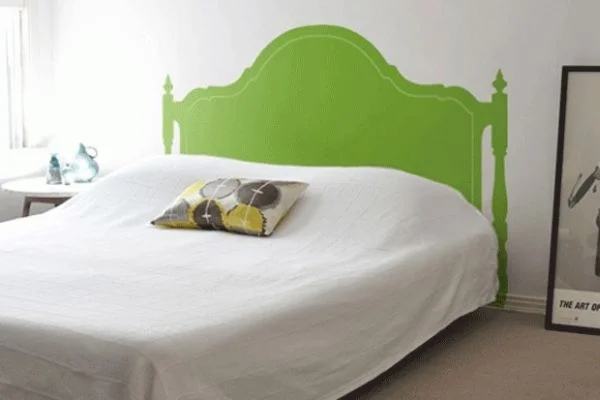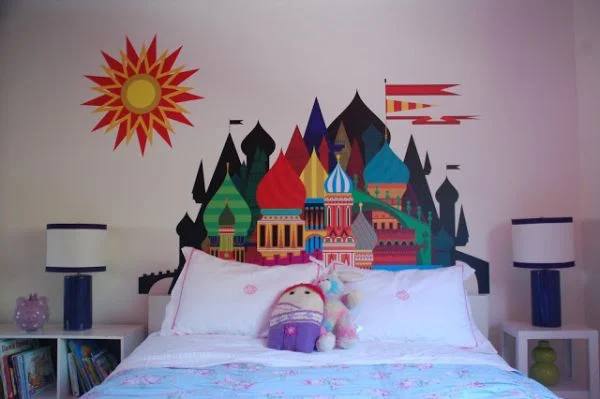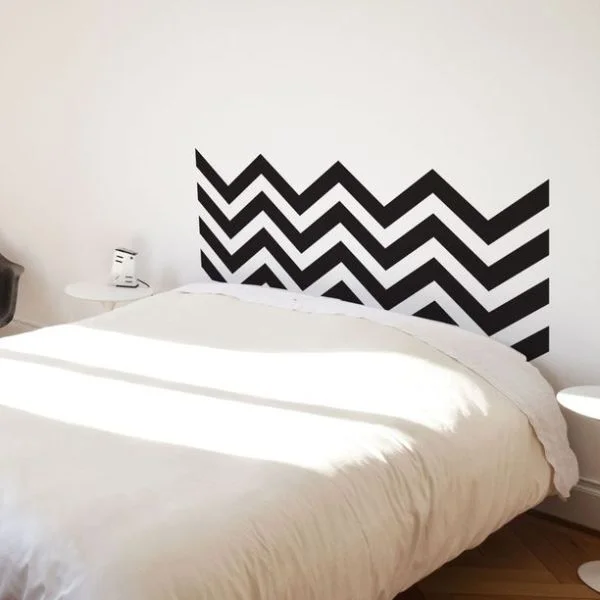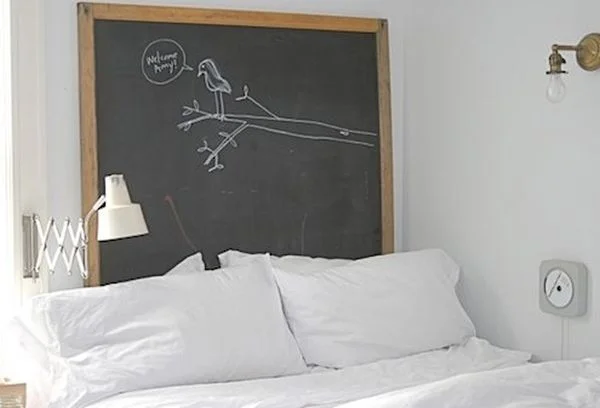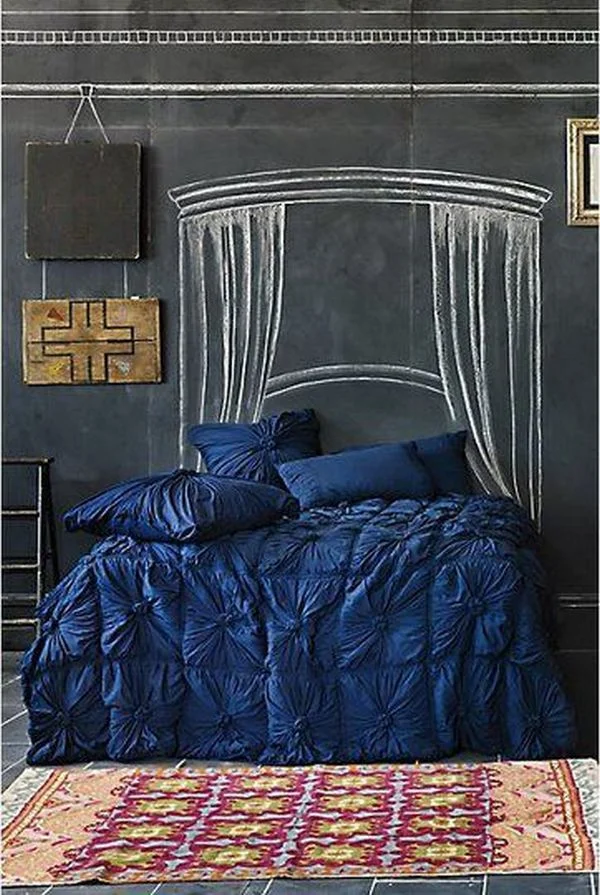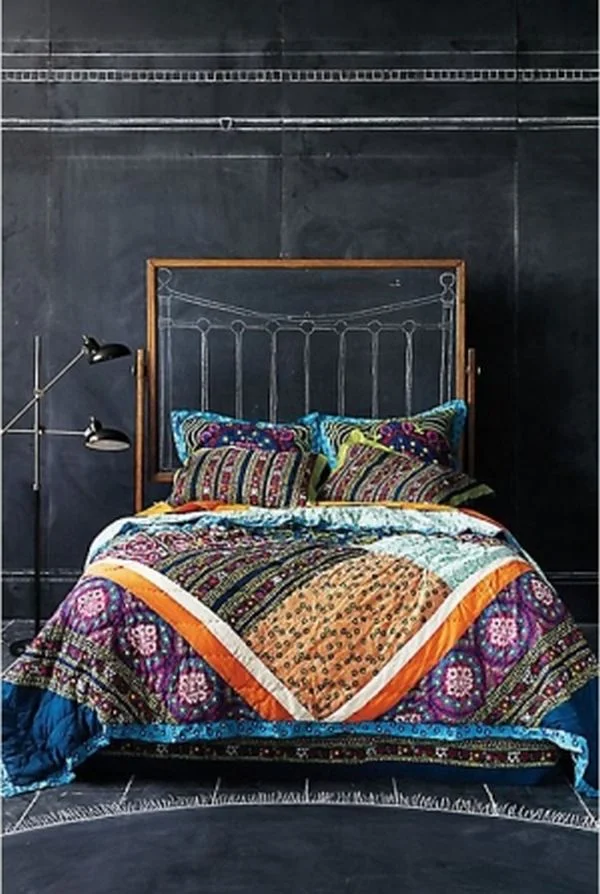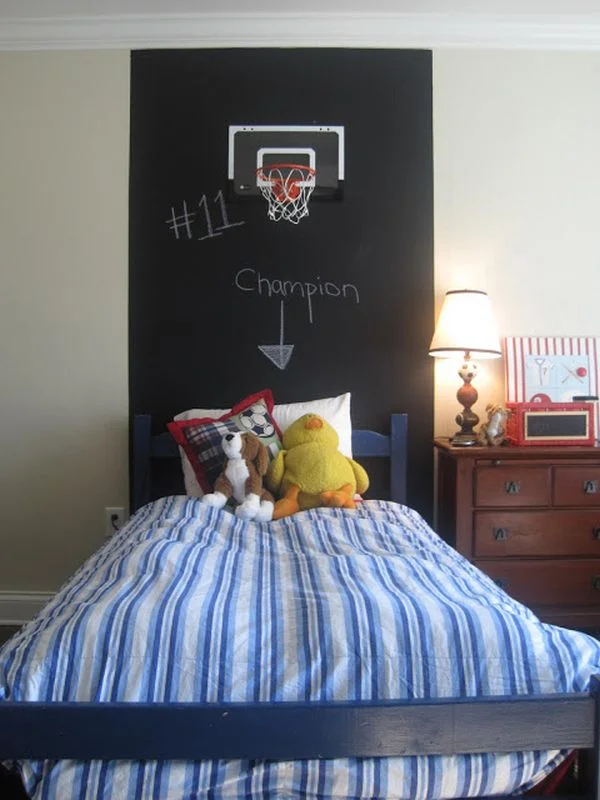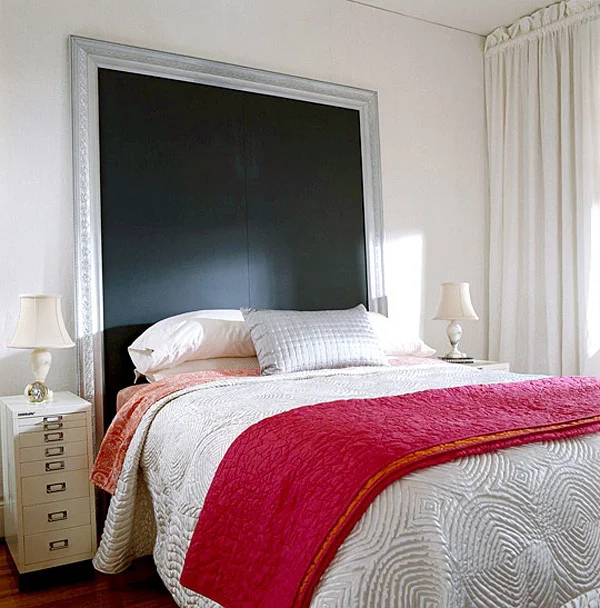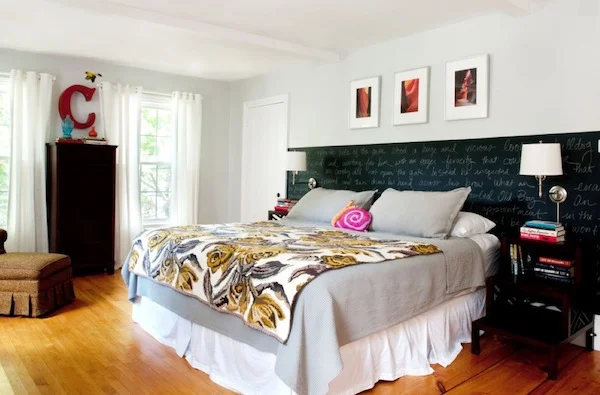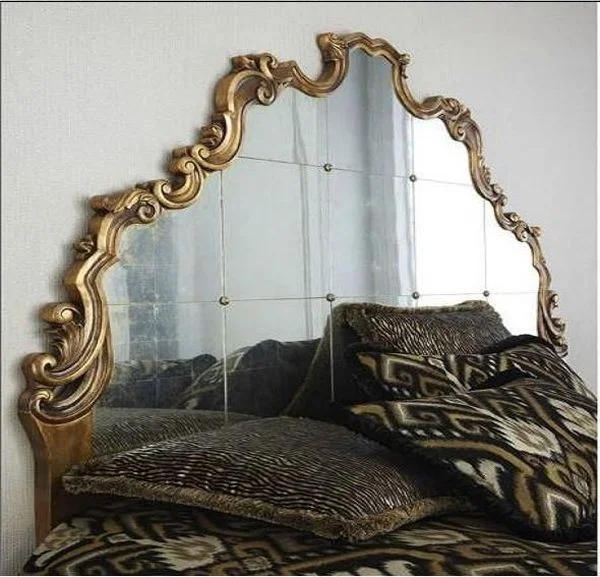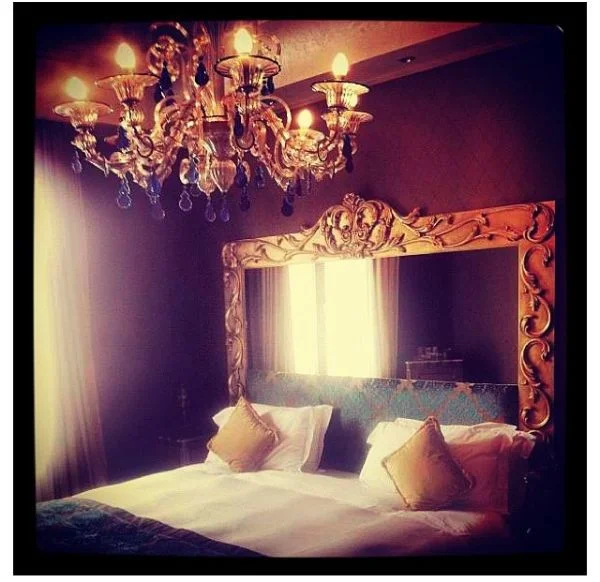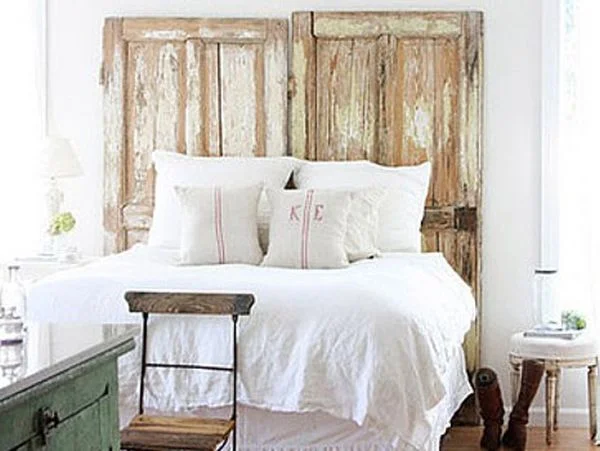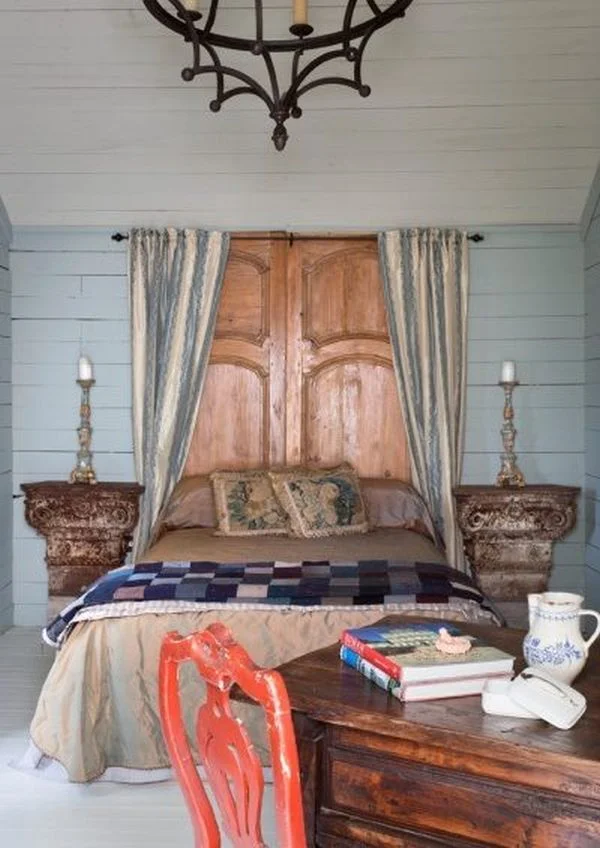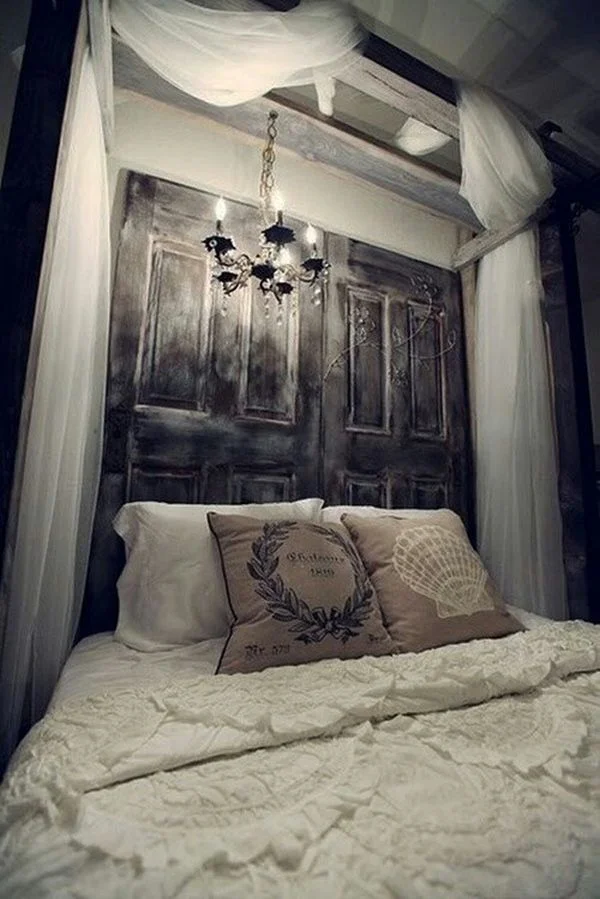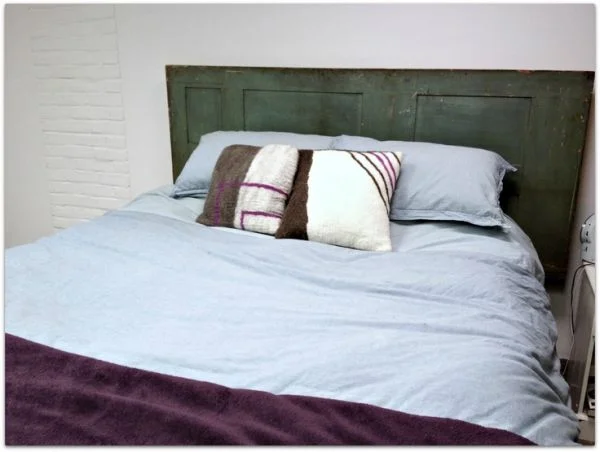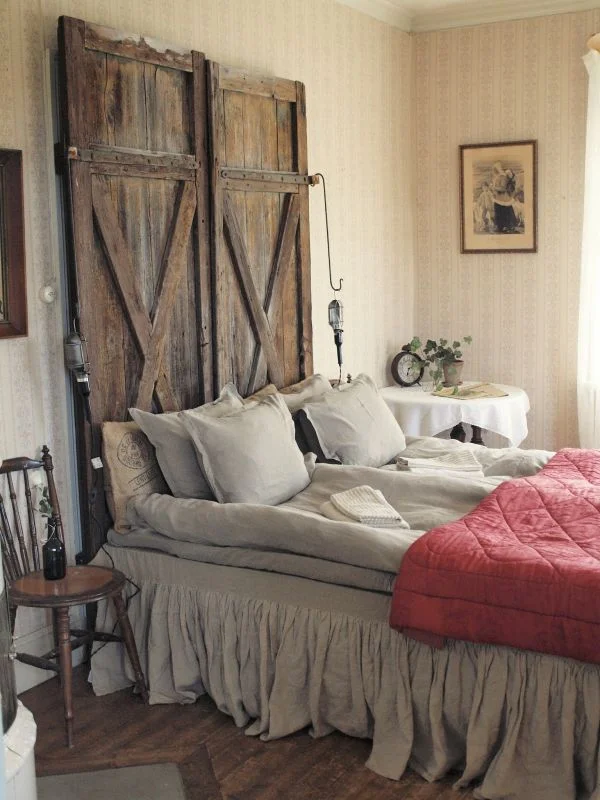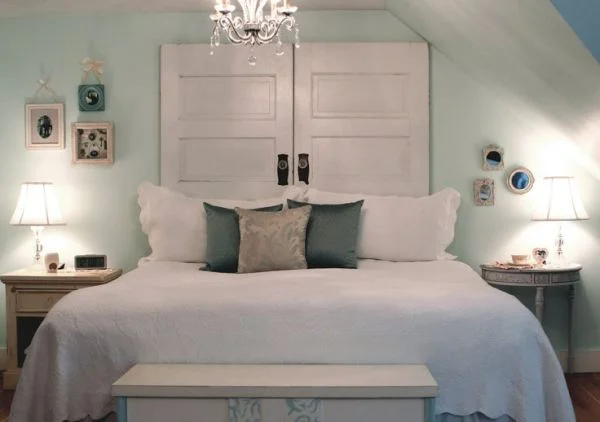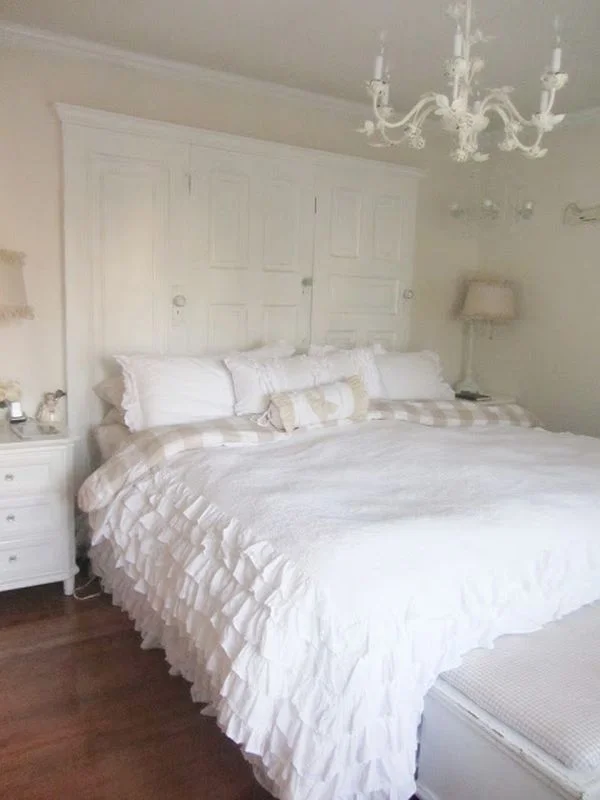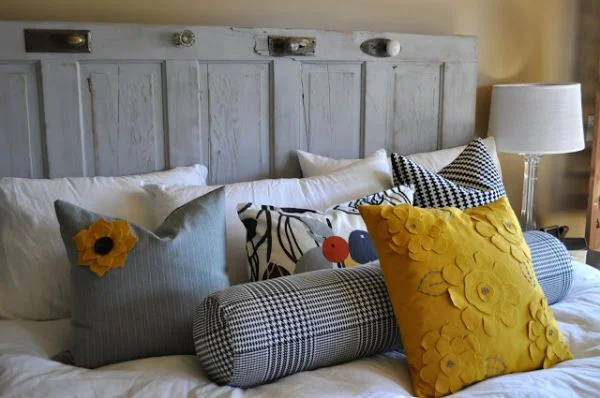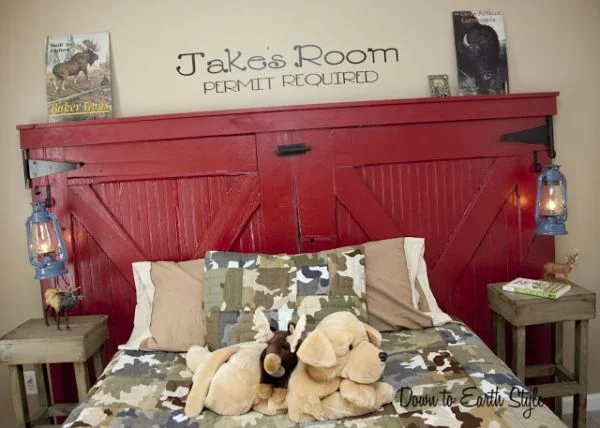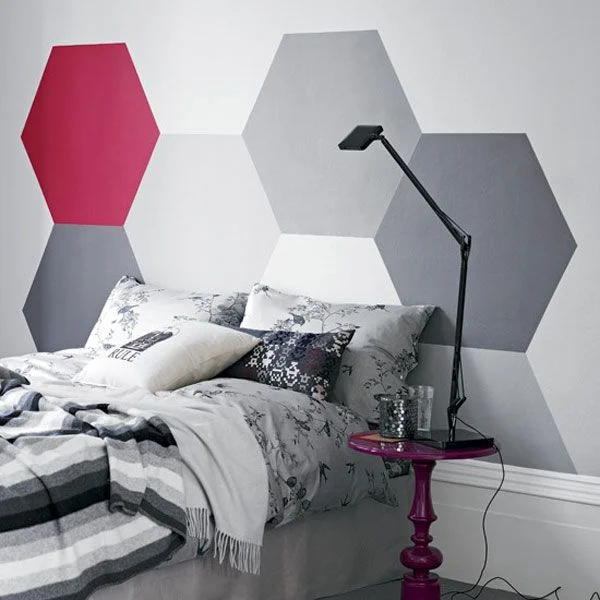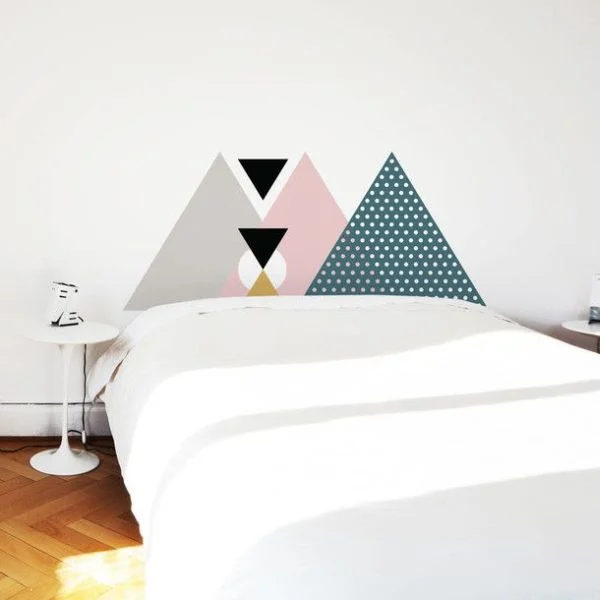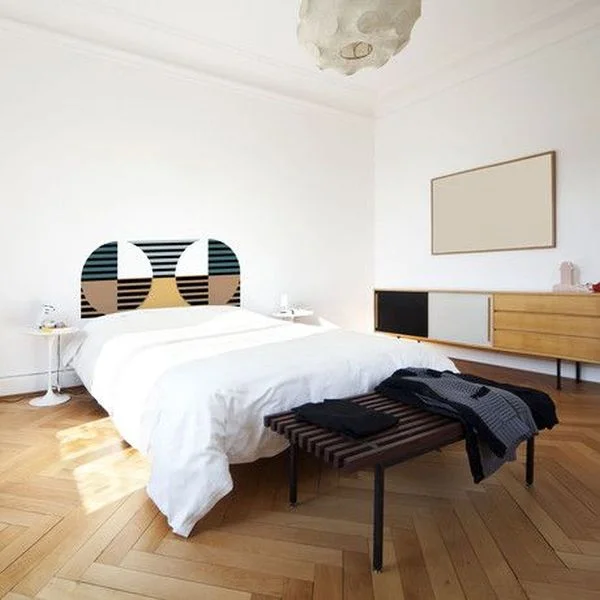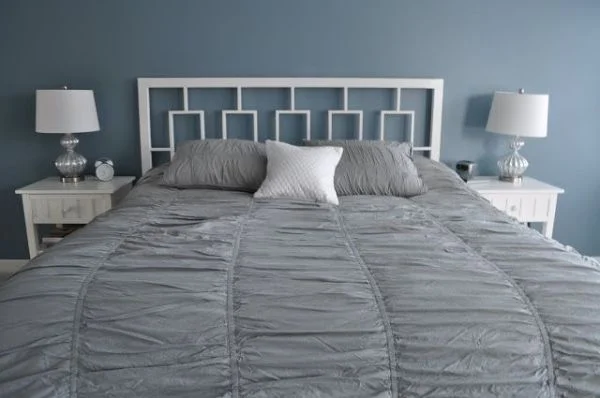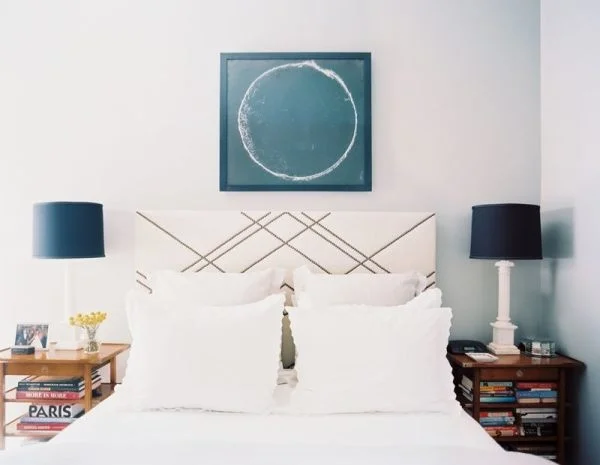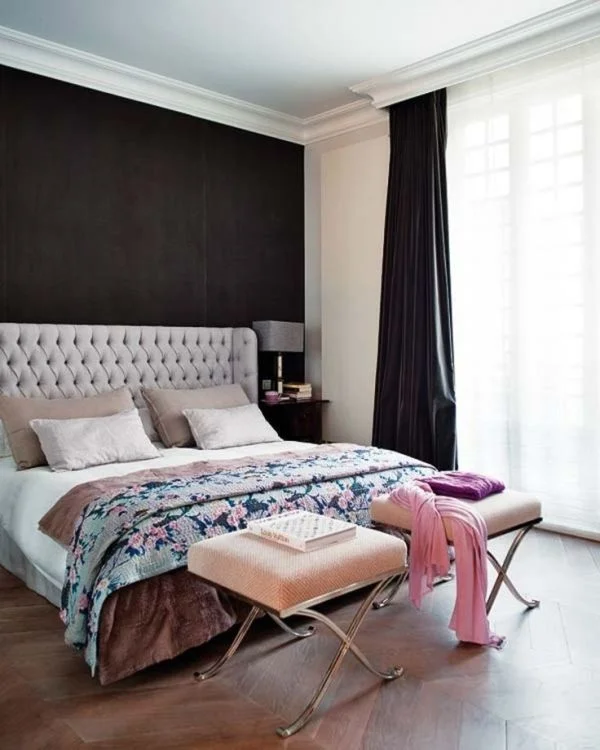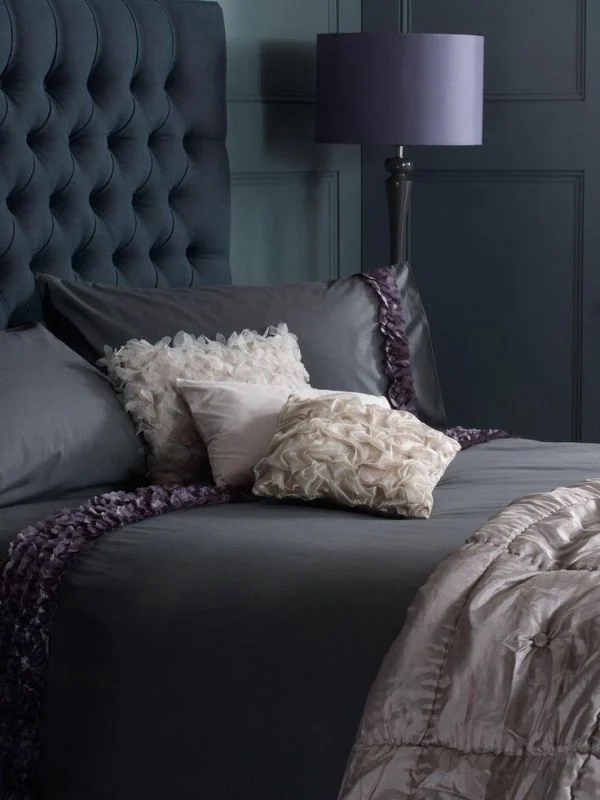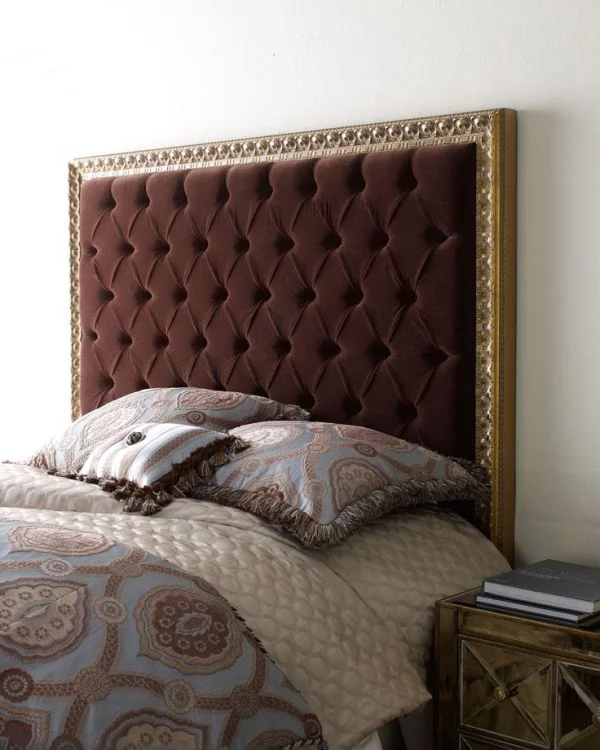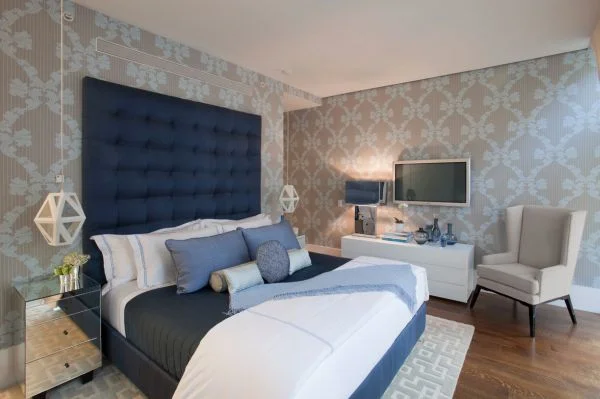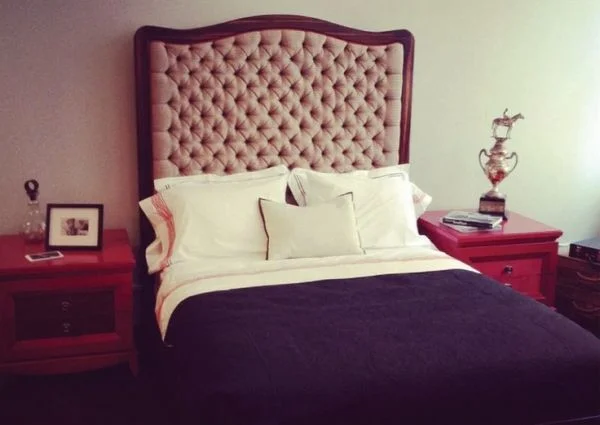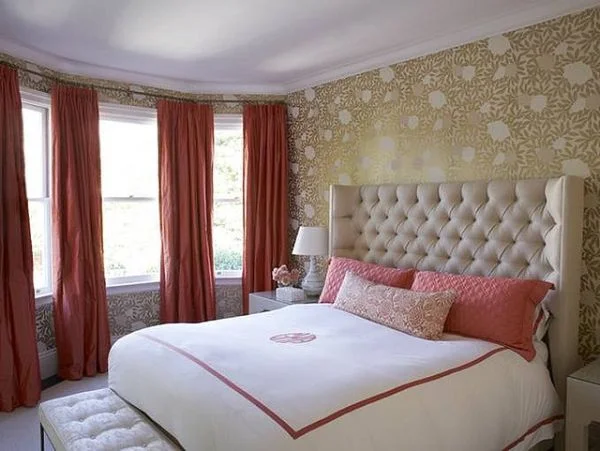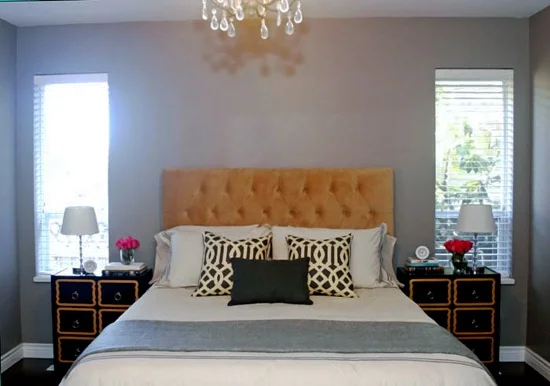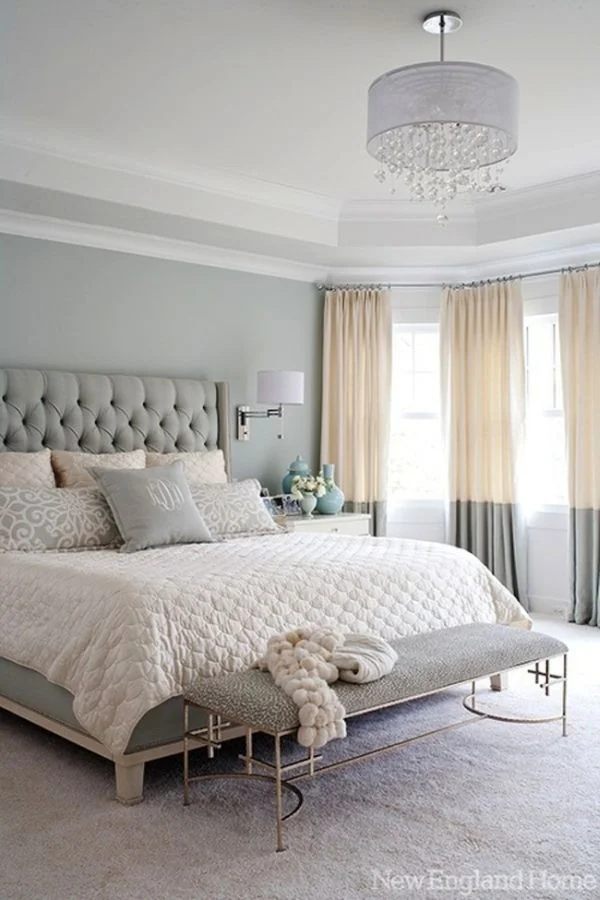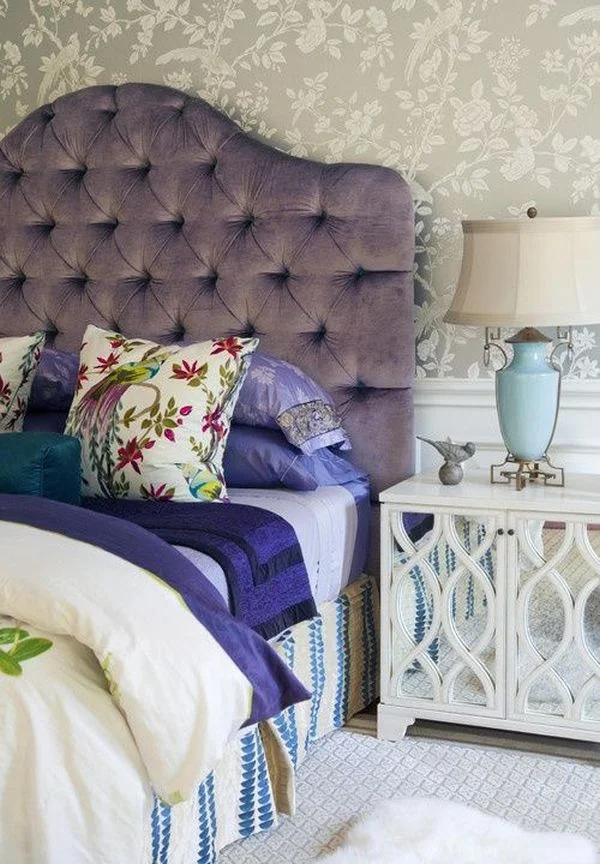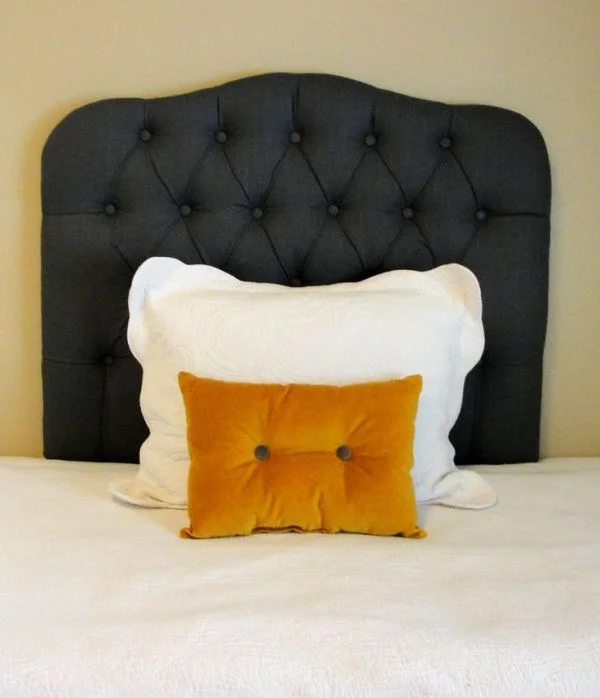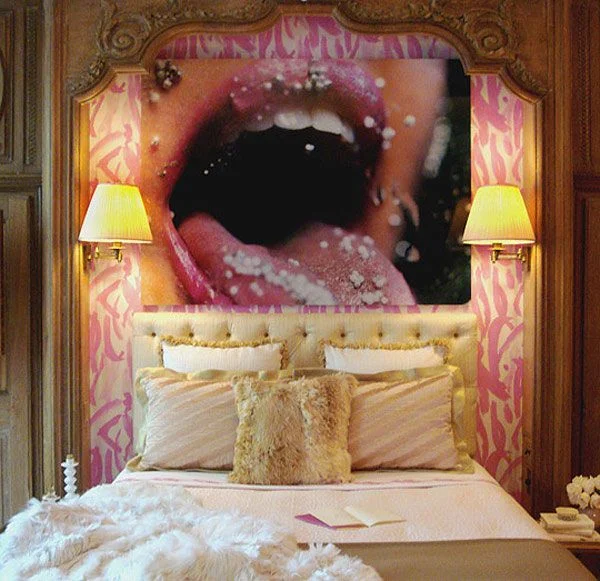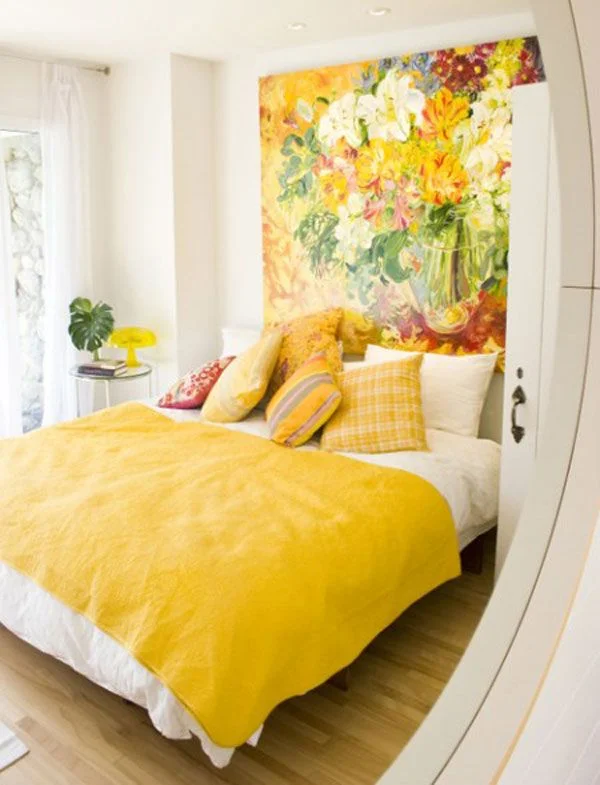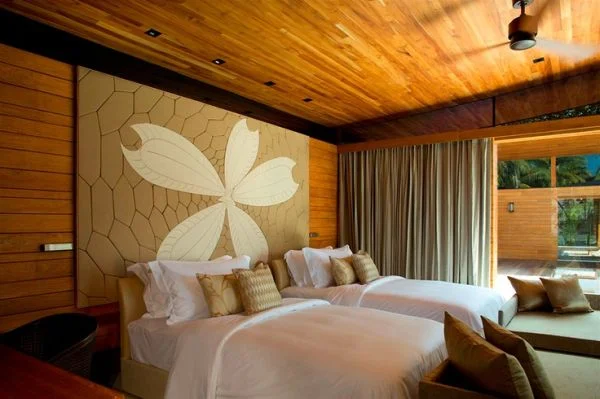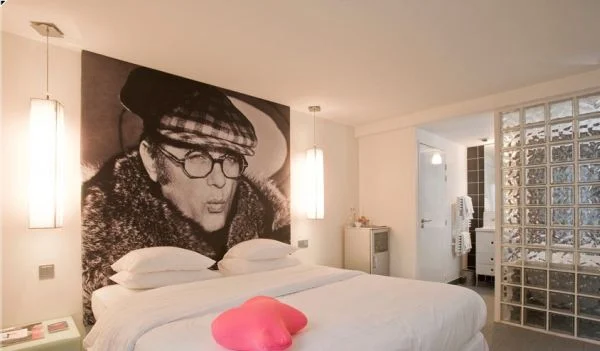 Related Articles
The Best Colors for Master Bedroom [All You Need to Know]
12 Ways To Put Your Bedroom Corner Space To Good Use
29 Brilliant Easy to Build DIY Platform Bed
21 Mindbogglingly Beautiful Fairy Tale Bedrooms for Kids
21 Super Small Nightstands Ready to Fit in Petite Bedrooms
37 Simply Spectacular Tree Bed Designs to Pursue
Recycled Pallet Bed Frames – DIY Pallet Collection
15 Creative Small Beds Ideas For Small Spaces
30 Small Bedroom Interior Designs Created to Enlargen Your Space
37 Smart DIY Hanging Bed Tutorials and Ideas to Do
Bedroom Christmas Lights Ideas For A Cozy Atmosphere
32 Dreamy Bedroom Designs For Your Little Princess
100 Inexpensive DIY Headboard Ideas for Your Bedroom Design
47 Stylish Floating Bed Design Ideas
53 Incredible Hanging Beds to Float in Peace
33 Epic Navy Blue Bedroom Design Ideas to Inspire You