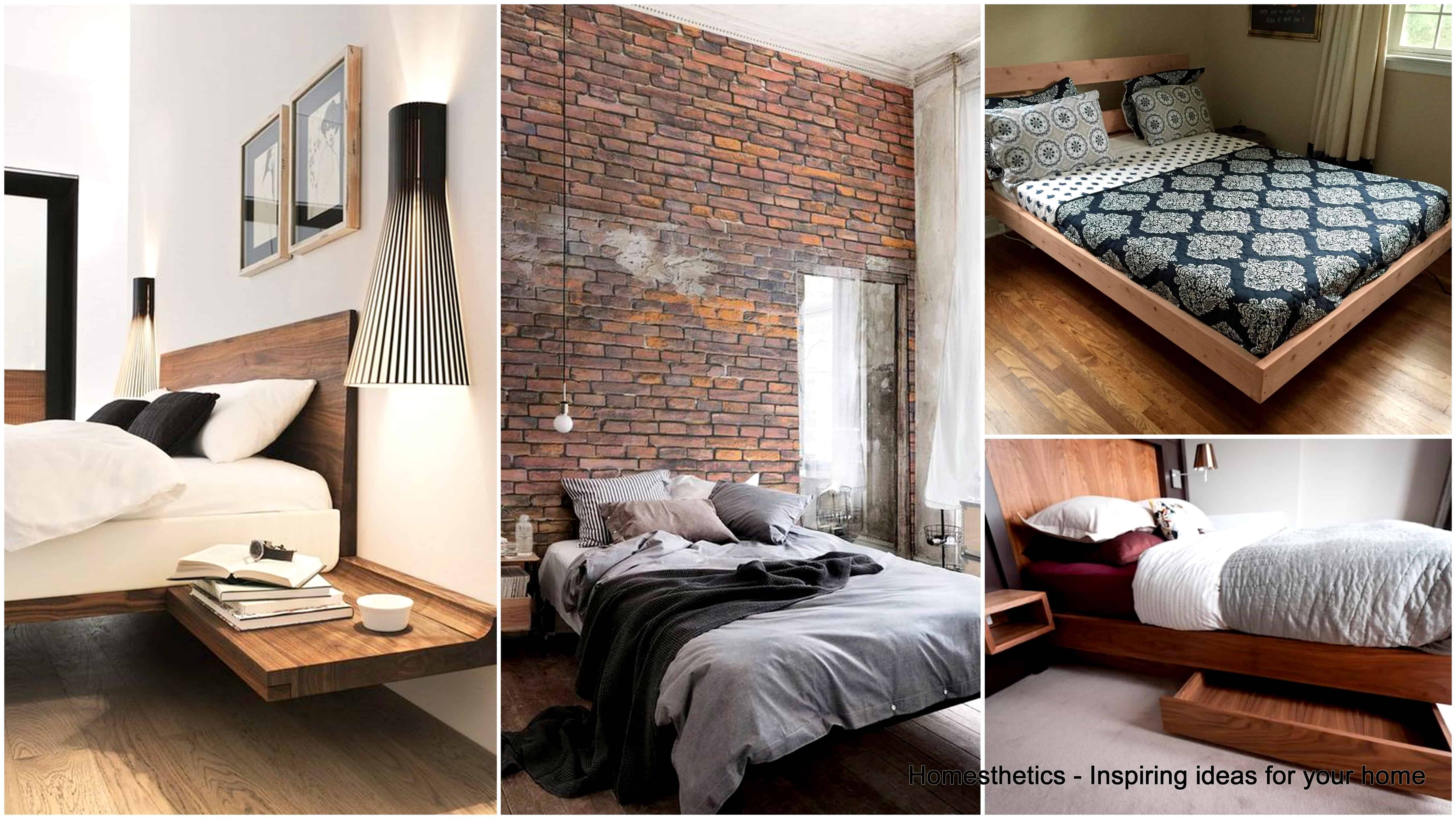 Floating bed designs are rather special, they evoke a feeling of superiority, and they seem to flow above the floor emphasizing the feel of space allowing air to pass through the room easier. In contemporary interior design and architecture, modern homes and interiors are being designed as simple and as clean as possible featuring well-defined lines in an open space. In certain spaces the floating bed design presents a certain appeal, a shattering vibe that places it above everything else, seen from the ground level it looks monumental and through materials and textures, you can surely match any design line.
The aesthetic values presented by the futuristic minimalist look are unparalleled in elegance and style always offering that holiday-like experience: a relaxing and rejuvenating immersive look.
Floating Bed Design Ideas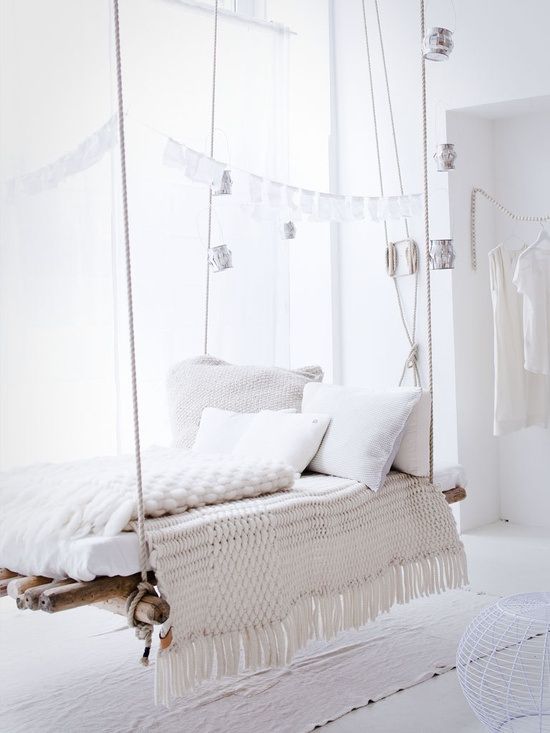 An ethereal ambiance flooded by light and coziness to cherish, embrace and pursue.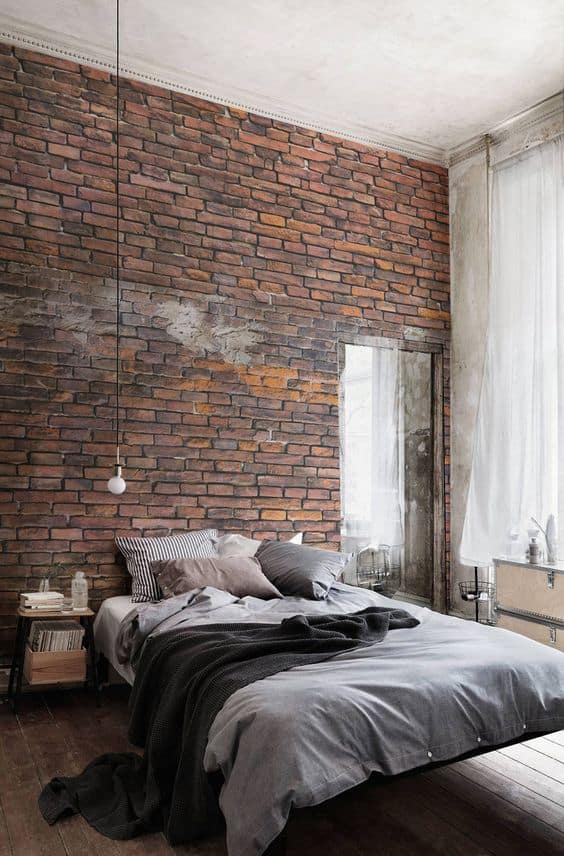 The brick wall mural becomes a focal point that greatly emphasizes the floating bed stance.
In this setting the pattern is gained by the brick wall, intensifying the vertical plane where the flooring remains a constant. The immense rug continues the headboard upwards yet again defying the normal setting, constructing something beautiful; surreal.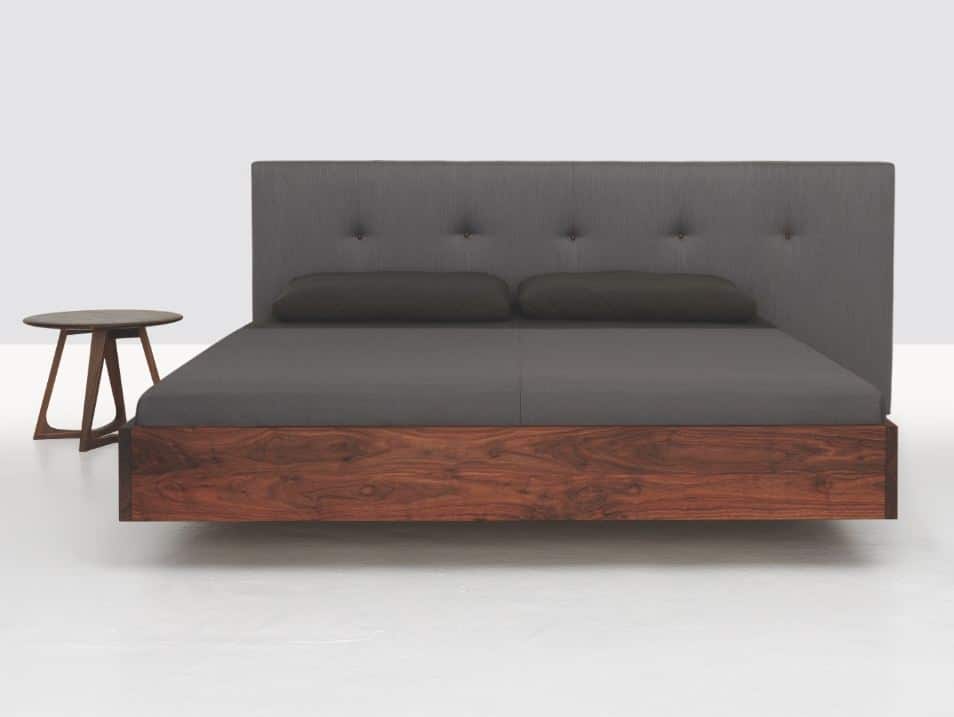 The powerful wooden texture and the sober elegant charcoal gray can be beautifully nestled in a timeless setting.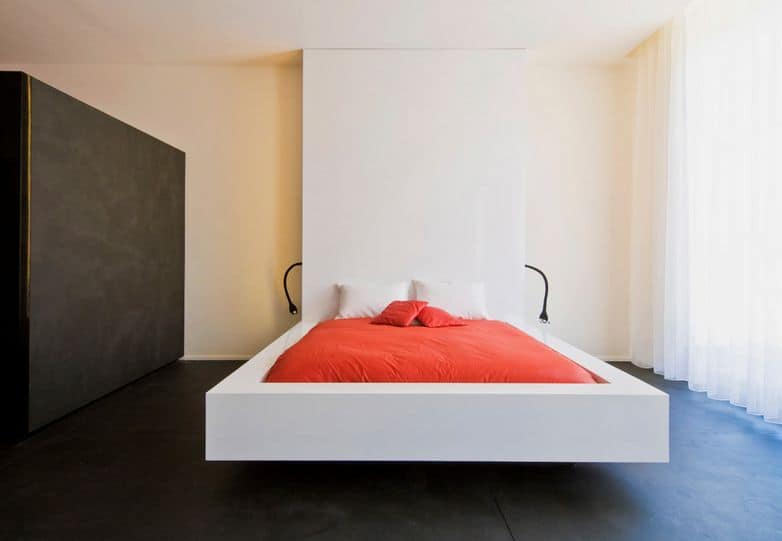 A minimalist take on the floating bed can definitely make the concept justice; here the red textile and the sculptural geometric gain one`s attention in an instant while the added modern lighting fixtures do provide comfort and functionality whilst remaining graphic.
Elegance wrapped in wooden textures complemented by contrasts between black and white.
Source Unknown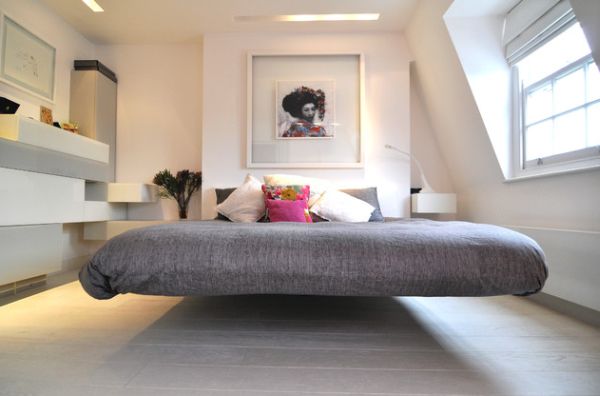 Simple Chic Modern Bedroom With a Gray Bed Floating
by Kia Designs
Floating beds are nestled in sleek minimalist contemporary designs, especially urban looks seamlessly but they can be easily introduced in any traditional or playful setup as well. The collection showcased below is meant to inspire you into adding such a bed to your own master bedroom as well, they can easily enhance small bedroom designs.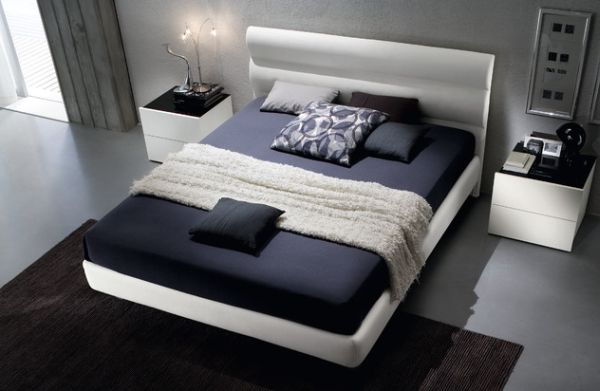 Levitating Bed Upholstered in a Beautiful Eco Leather Respecting The Environment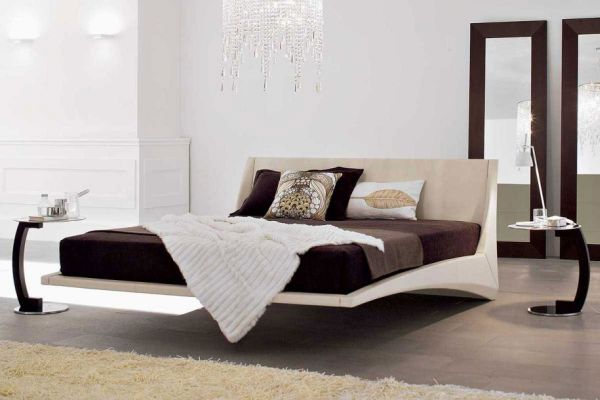 Floating Bed Offering a Sophisticated Look to a Black and White Bedroom Design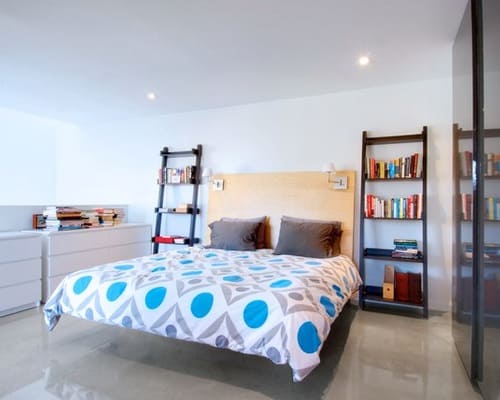 A simple setting can always work with something extraordinary; here the epoxy floor shines throughout the room emphasizing the feeling of space with the support provided by the floating bed.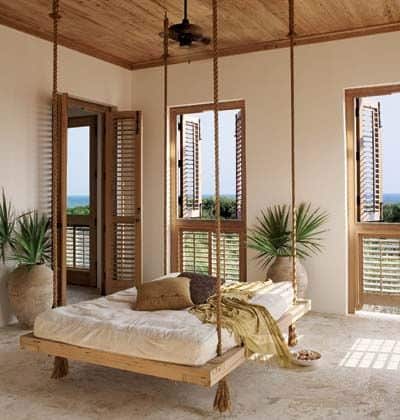 An interesting tropical experience.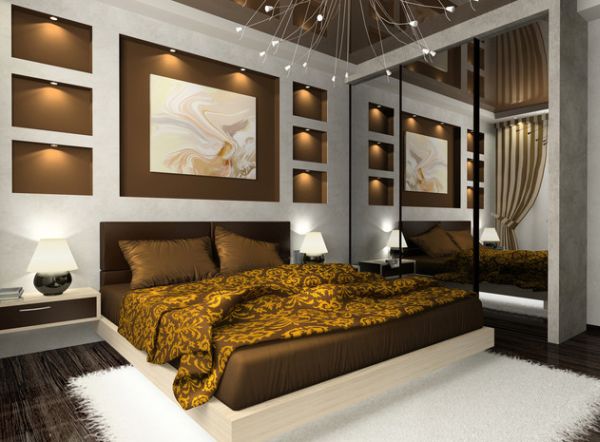 Contemporary Golden and Brown Hues Embracing a Modern Bed
by Vicki Bergelt Interior Design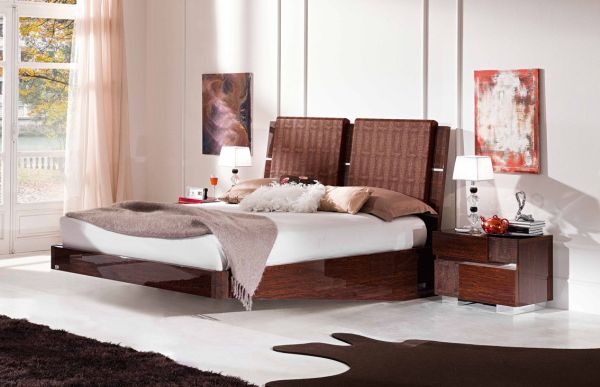 Vivid Bedroom with a Classy Looking Floating Bed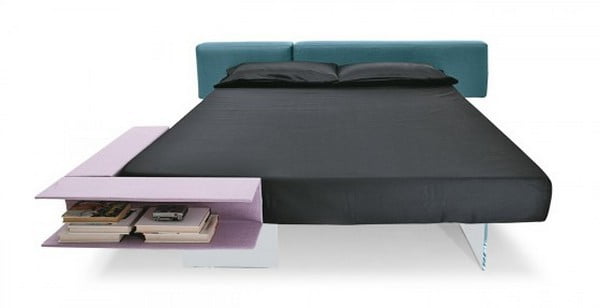 Superb Minimalist Floating Bed With a Bookshelf in the Corner
by Daniele Lago
Higher Up on a Floating Bed
You can guess that the idea started from the concept of floating, flying, and levitating, a dream that has been on people's minds for a long while now. Contemporary designers have enhanced this allure by generating stunning decor in which the bed has the main role, floating above other furnishings.
Hanging beds are an excellent option as well with a more casual look but the floating bed sure exudes innovation, elegance, and class above it. Unassuming simplicity and a refined form can be bold statements for your magnificent bedroom, present them through a floating bed design!

Fascinating Exquisite Bed Embedded in a Sculptural Shape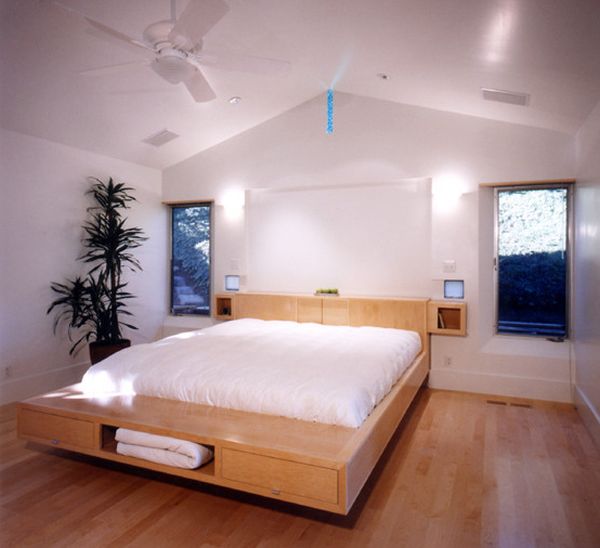 Bed Design With Storage Units Underneath Enhancing The Space
by Mark English Architects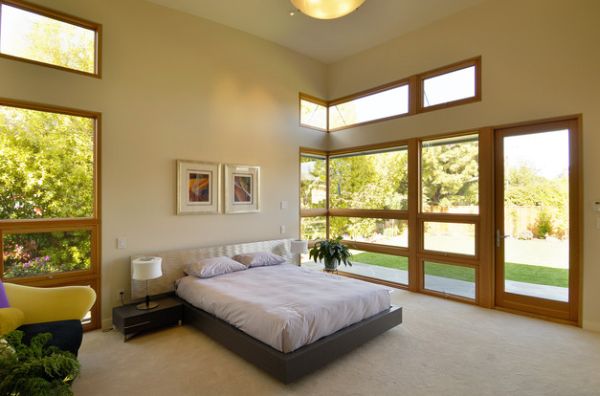 Wood and Expansive Views Enhancing a High Ceiling Master Bedroom with a Floating Bed
by Square Three Design Studios
Wherever you reside and breathe the strongest enemy of architecture is gravity, the structure ruins an architecture piece unless the artist managed to include it seamlessly. The strong appeal of the floating bed comes from this contradictory state in which the bed defies gravity laws.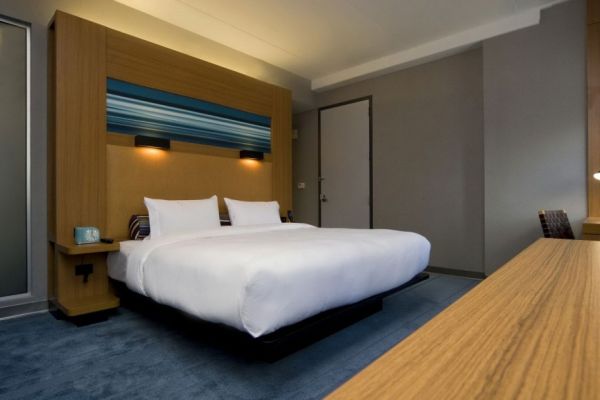 Plush Bed Surrounded by Wooden Surfaces Offering Warmth and Coziness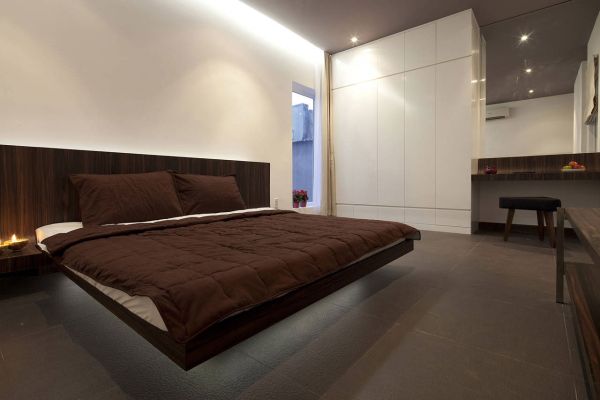 Stylish Contemporary Bedroom with Giant Floating Bed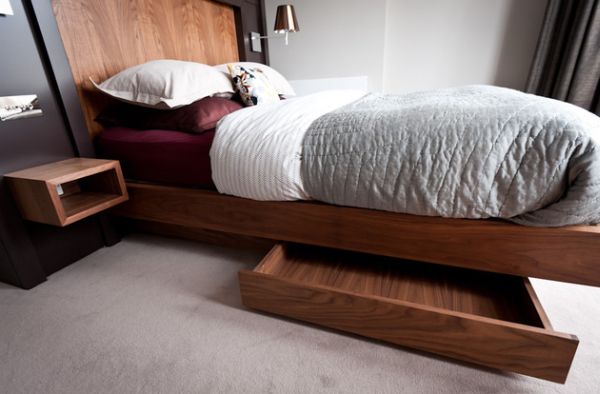 Built In Storage Units Underneath the Floating Bed Keeping the Clutter Away
by Moon Design + Build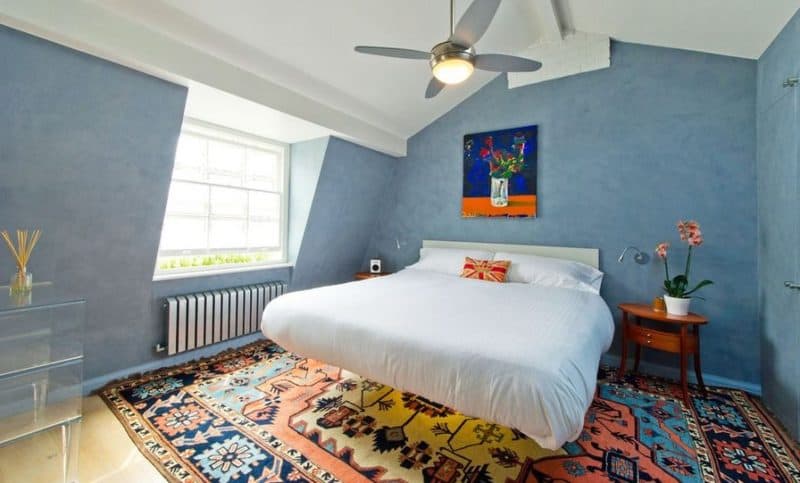 A floating bed that allows the inhabitant to enjoy the extraordinarily colorful traditional rug below. The attic space accentuates the importance of this floating bed that indirectly emphasizes the feeling of space.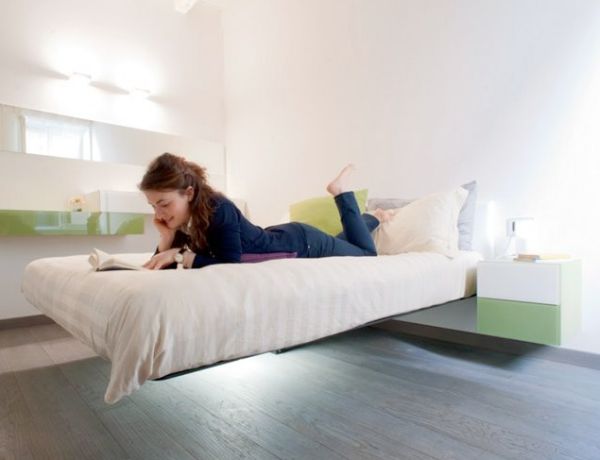 Jaw-Dropping Design in an Extreme and Exclusive Floating Bed
Unique Chandelier Above a Bedroom with Expansive Views Surrounding a Floating Bed
by Audrey Matlock Architects
Providing a Panoramic View
In today`s architecture, the residences tend to connect with the exterior world more than ever, they are offering expansive views of the outside world whether it`s a grim city sky silhouette or the most extraordinary or an infinite ocean. Modern homeowners and architects are spending their efforts into obtaining the best snapshots possible on their sites.
Floating beds are emphasizing this chain of thought by being able to provide a 360-degree view as they can reside in the center of the room. Regular bed designs are often chained to a wall or corner sadly. Imagine a glass home surrounded by green lush vegetation in the center of which a stunning bed will float allowing you to enjoy any image.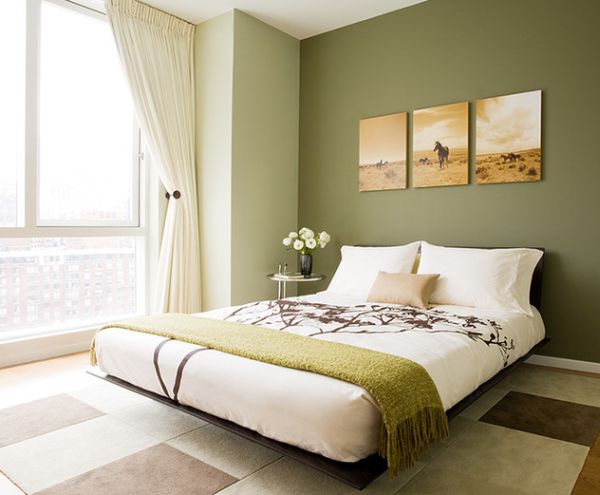 Graceful Serene and Stylish Floating Bed
by Susan Kennedy Design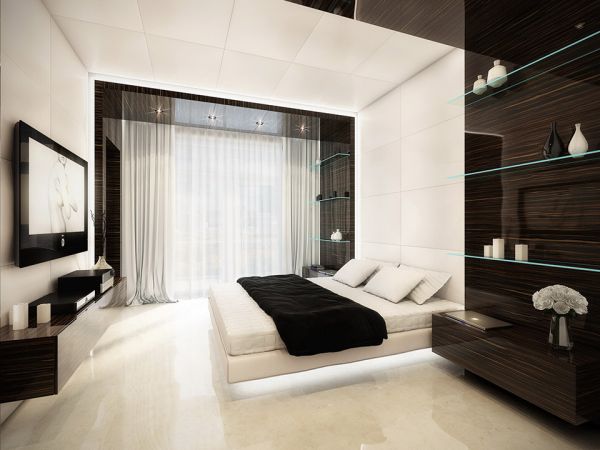 Black and White Bedroom Design Featuring a Floating Bedroom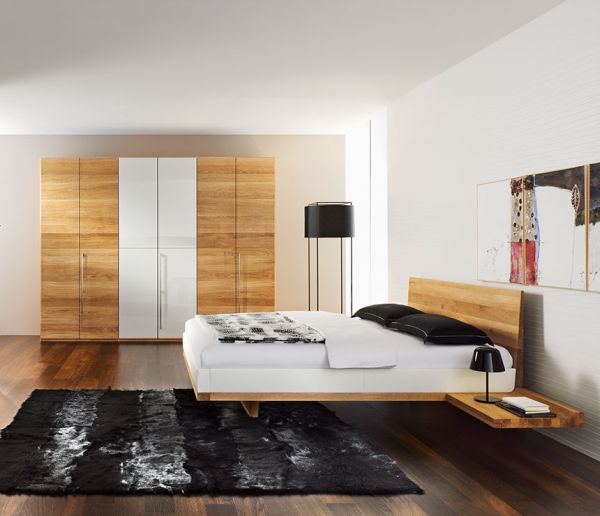 Modern Bedroom with a Chic Warm and Cozy Atmosphere
A floating bed is a superb piece of furniture. A relaxing place that can help you kick out your woes. It is a piece of art that shines and enhances any surroundings. Most essentially its aesthetic values are filling you with a sense of delight and calm.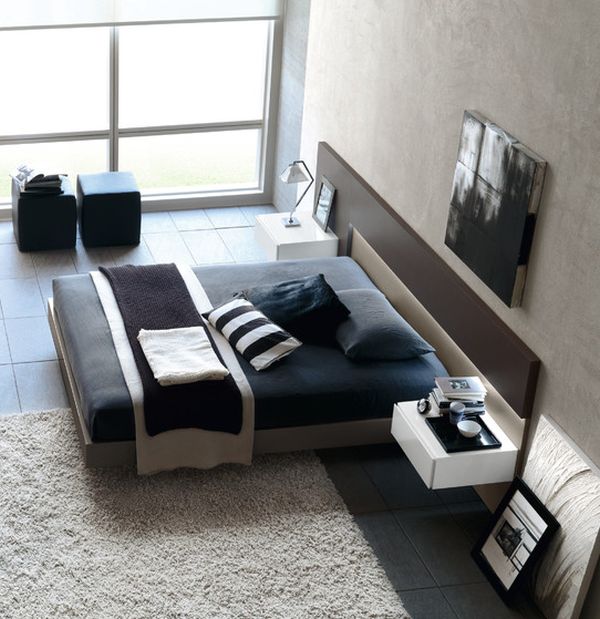 Majestic Black and White Bedroom with Fascinating Floating Bed
by Imagine Living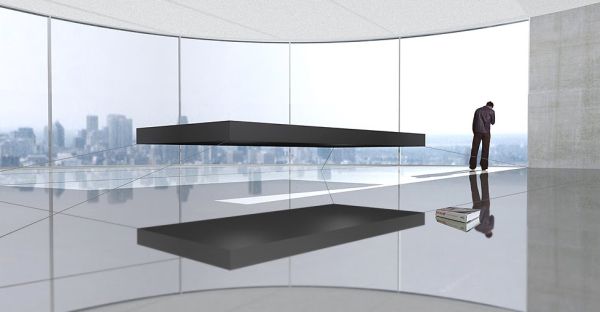 Impeccable Magnetic Floating Bed For The Most Exclusive Bedrooms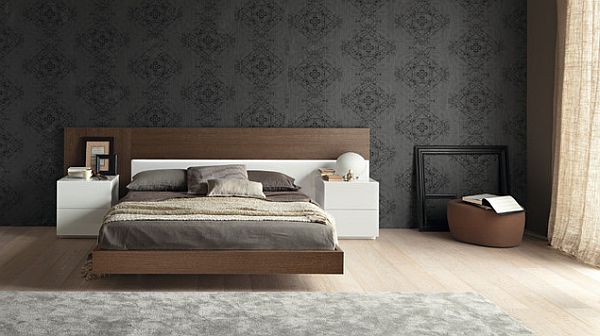 Simple Compact Floating Bed Design in an Elegant State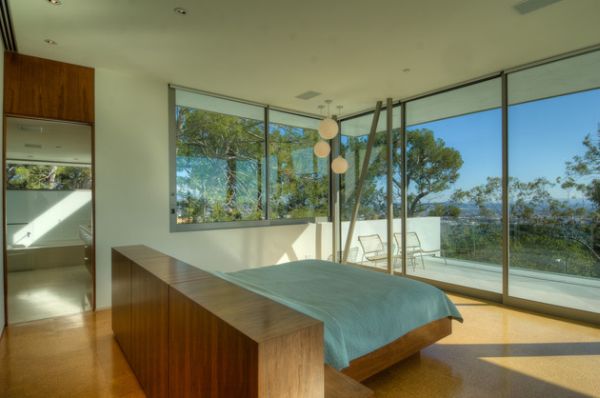 Expansive Views Offered to a Floating Bed Positioned in the Center
by Bertram Architects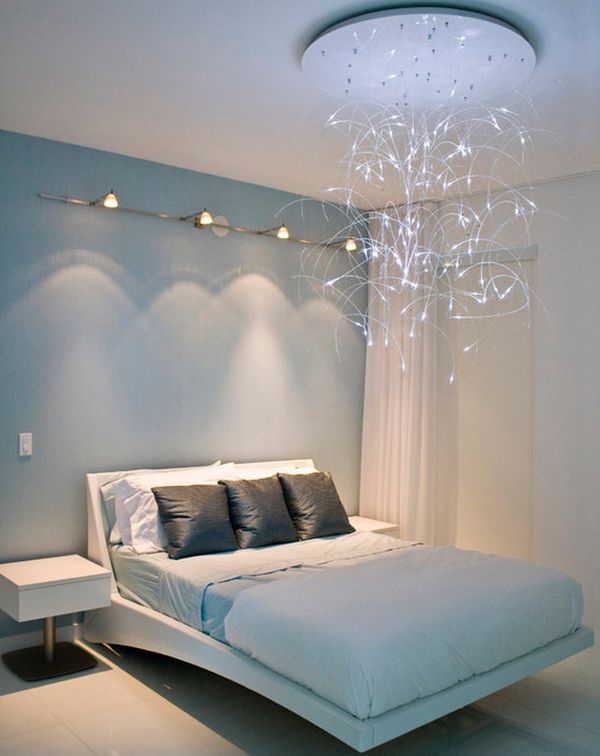 Sleek Modern Bedroom Design Enhanced by a Pendant Light and a Floating Bed
Perception Equals Reality
As with any piece of furniture these days, floating beds are coming in a variety of forms, colors, and textures, you can even have wooden accents or insertions of different materials to complement the design line in which it will be installed. This encourages homeowners to move towards floating beds.
Moreover in high-end designs, the interior designers go as far as manipulating every perspective in the room through a smart design and savvy interiors, here the floating beds are making a statement for their selves. In a small studio apartment with limited space floating beds can be even more effective as they will enhance the feeling of space through a fresh and light impression.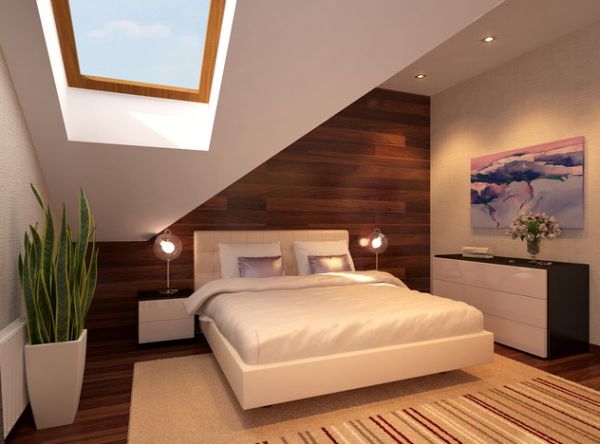 Floating Bed Design Protected by a Sloping Roof
by Stanislav Ermolenko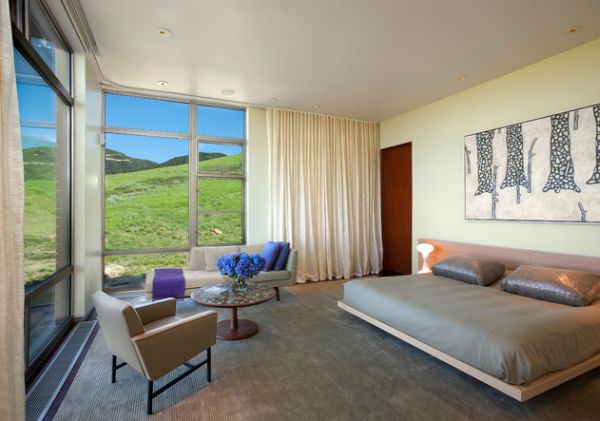 Serenity and Tranquility in a Bedroom With Expansive Views and a Floating Bed
by Abramson Teiger Architects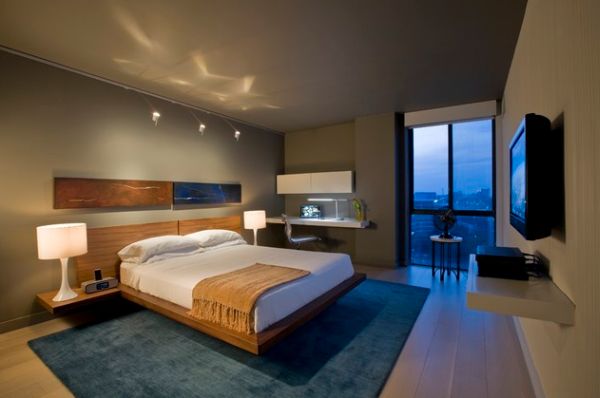 Huge Queen Size Floating Bed in an Ergonomic Bedroom Design
by FORMA Design
Floating beds will definitely turn up the style quotient of your bedroom by several notches. They give your home an unconventional and innovative vibe by blending in sleek modern minimalism with a warm and inviting atmosphere managing to achieve the perfect aesthetic values, just ensure your mattress is ready!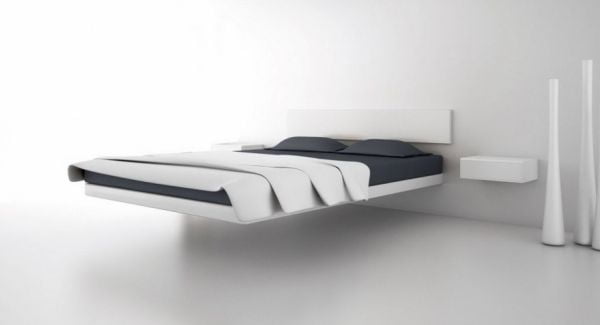 High-End Minimalist Floating Bed Design with Wall Support
A floating geometric design can be enhanced with the proper lighting.
via archdaily.com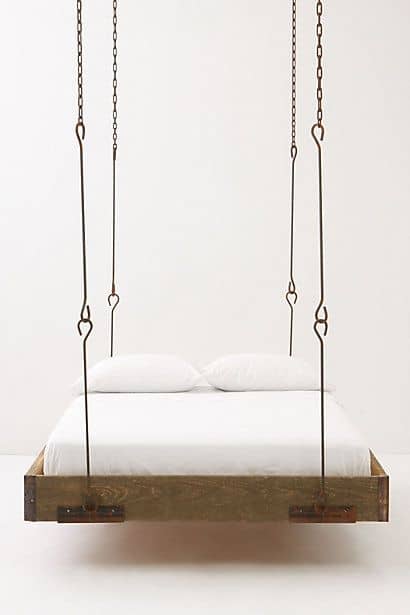 A rustic industrial presence always has its place in simplicity. Here is a stark white it almost becomes sculptural.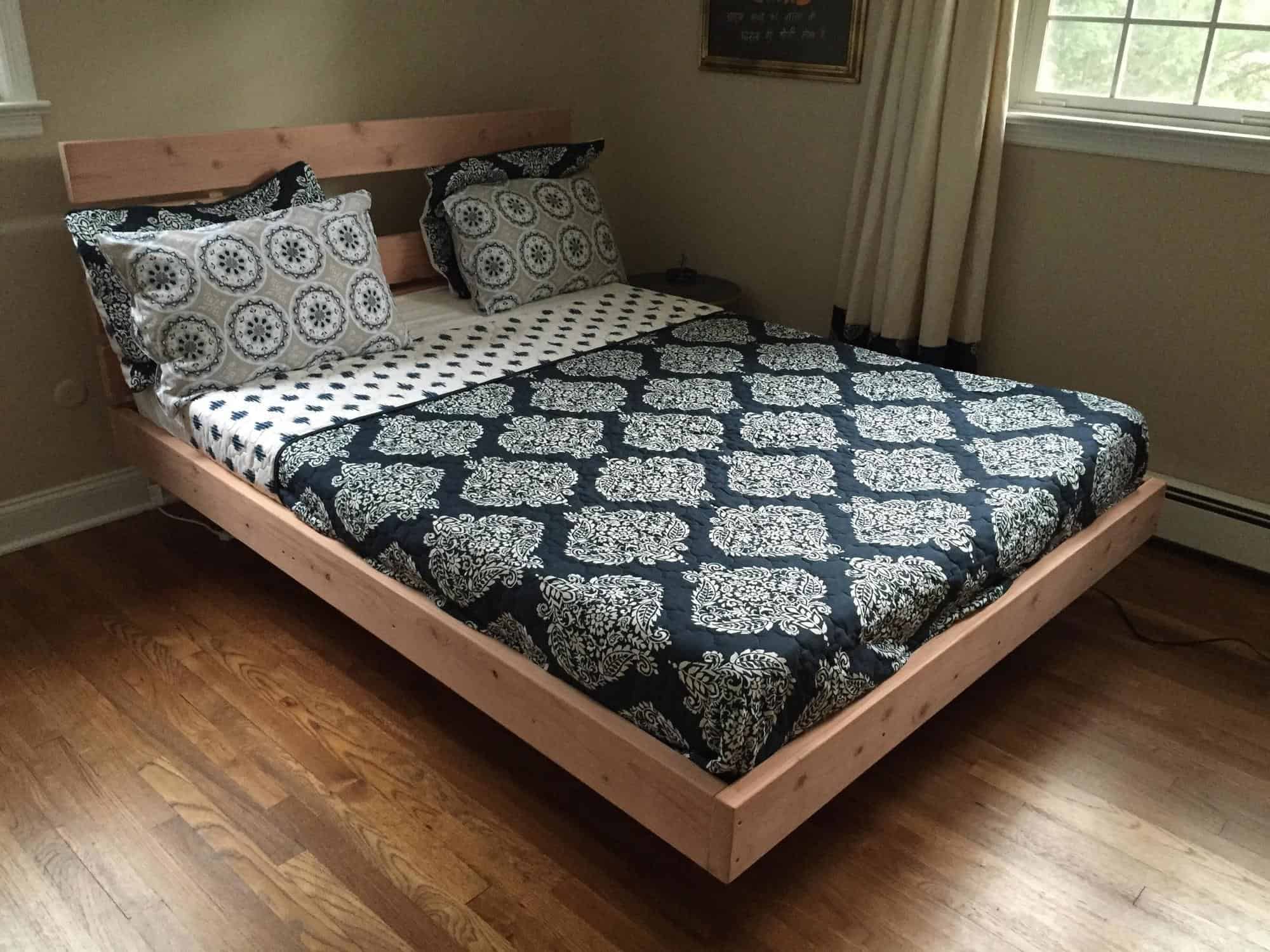 An extraordinary DIY bed that you could build at home with simple power tools. What do you think?
via imgur.com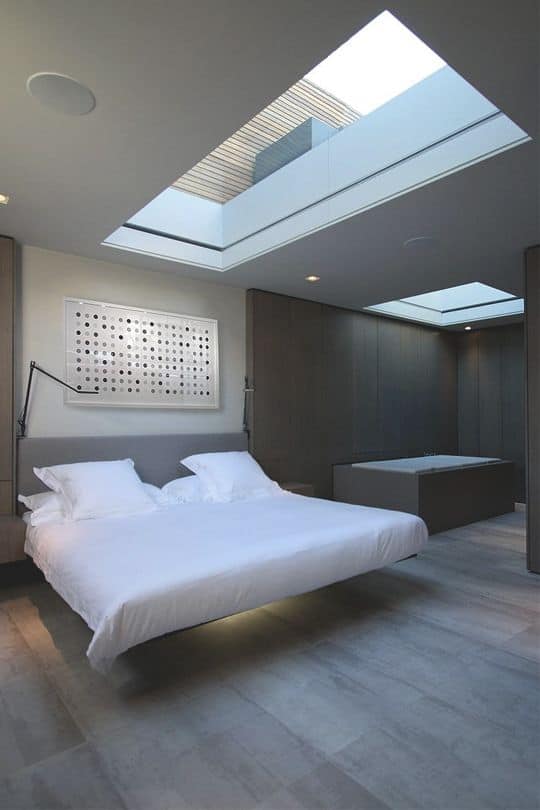 A neutral color palette can bring tranquility; calm and peace.
via modernambition.co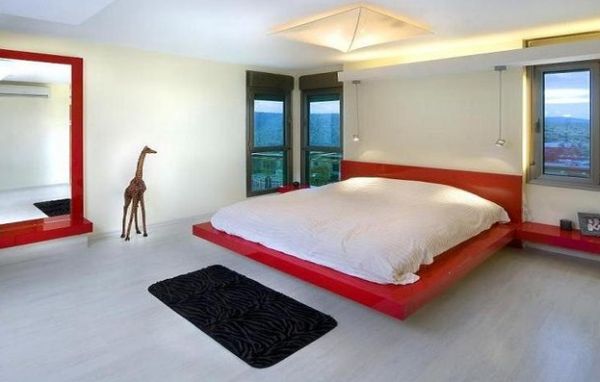 Playful Bedroom Design With a Read Floating Bed
by HILIT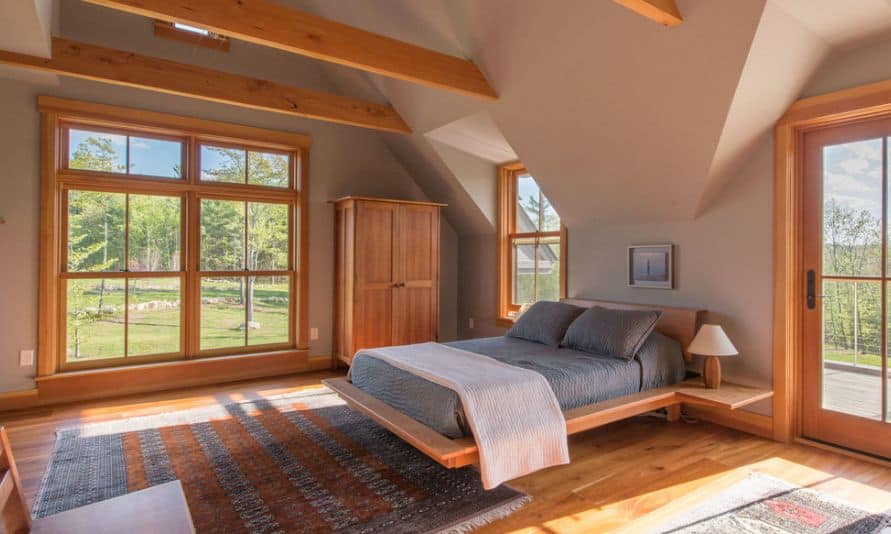 Your wooden cabin can receive a floating bed just as easily as your modern flat; proper craftsmanship and woodworking describe a modern-rustic look. The added floating nightstands emphasize practicality to one`s advantage.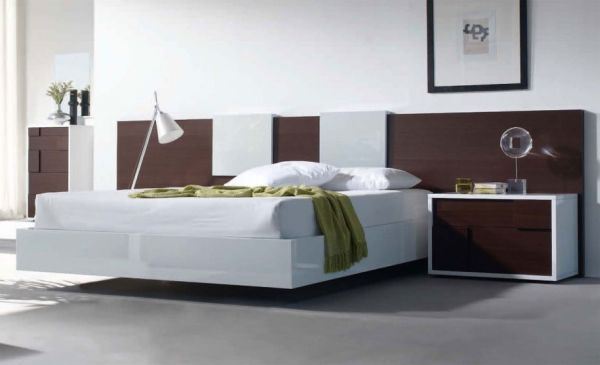 Bold Modern Floating Bed in a Soothing Setting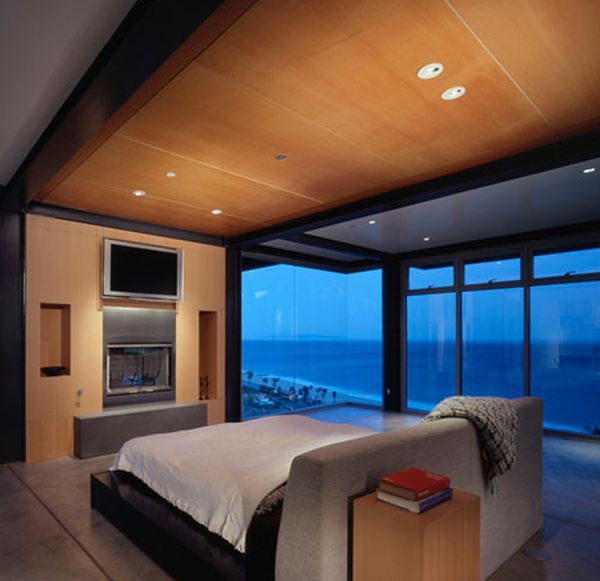 Stylish Floating Bed Enhanced by the Surroundings
by David Gray Architects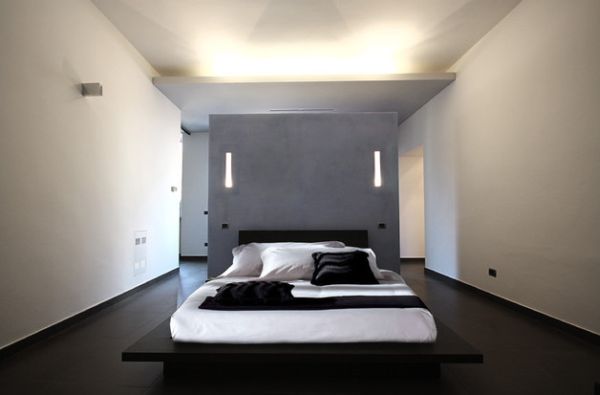 Minimalist Open Bedroom Design
by Diego Bortolato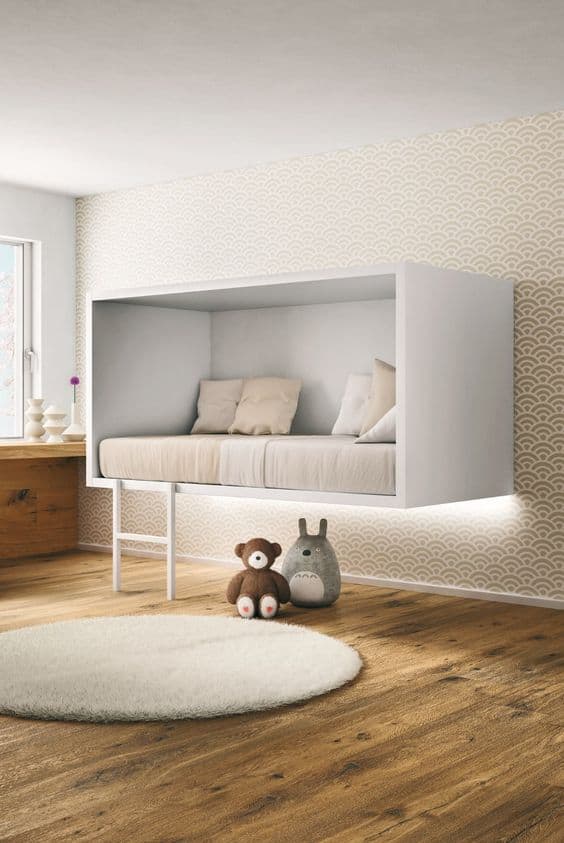 A child floating bed can look exquisite whilst emphasizing the feeling of space and being entirely safe with an added safe rail.
via archiproducts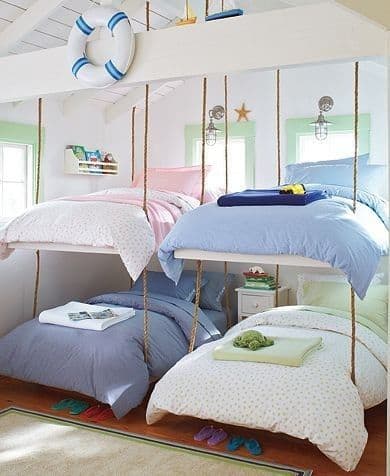 Highly comfortable hanging beds are an option in small spaces. A Holiday home can nestle these in an attempt to shelter your entire group of friends.
via babble.com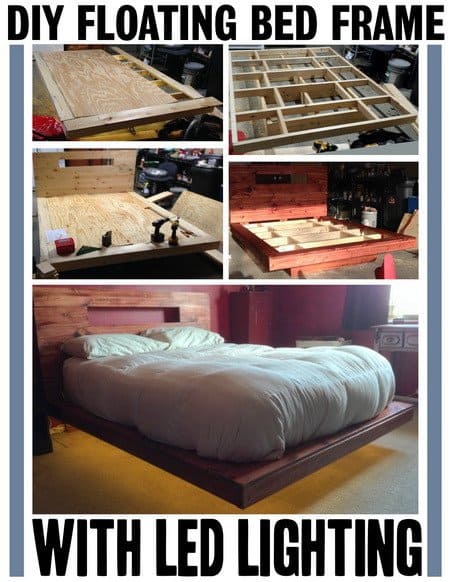 The DIY alternative is always present and below you can find the complete tutorial for an extraordinary floating bed that you can build at home.
Tutorial @ removeandreplace.com
What do you think about floating beds and their magnificent presence in contemporary dream homes? We would love to hear your opinion!
Related Articles
12 Ways To Put Your Bedroom Corner Space To Good Use
29 Brilliant Easy to Build DIY Platform Bed
21 Mindbogglingly Beautiful Fairy Tale Bedrooms for Kids
21 Super Small Nightstands Ready to Fit in Petite Bedrooms
37 Simply Spectacular Tree Bed Designs to Pursue
Recycled Pallet Bed Frames – DIY Pallet Collection
15 Creative Small Beds Ideas For Small Spaces
30 Small Bedroom Interior Designs Created to Enlargen Your Space
37 Smart DIY Hanging Bed Tutorials and Ideas to Do
Bedroom Christmas Lights Ideas For A Cozy Atmosphere
32 Dreamy Bedroom Designs For Your Little Princess
100 Inexpensive DIY Headboard Ideas for Your Bedroom Design
47 Stylish Floating Bed Design Ideas
53 Incredible Hanging Beds to Float in Peace
33 Epic Navy Blue Bedroom Design Ideas to Inspire You
6 Best Vacuum Cleaners for Mattress  
Intex vs. SoundAsleep vs. King Koil | Air Mattress Comparison & Buyer's Guide