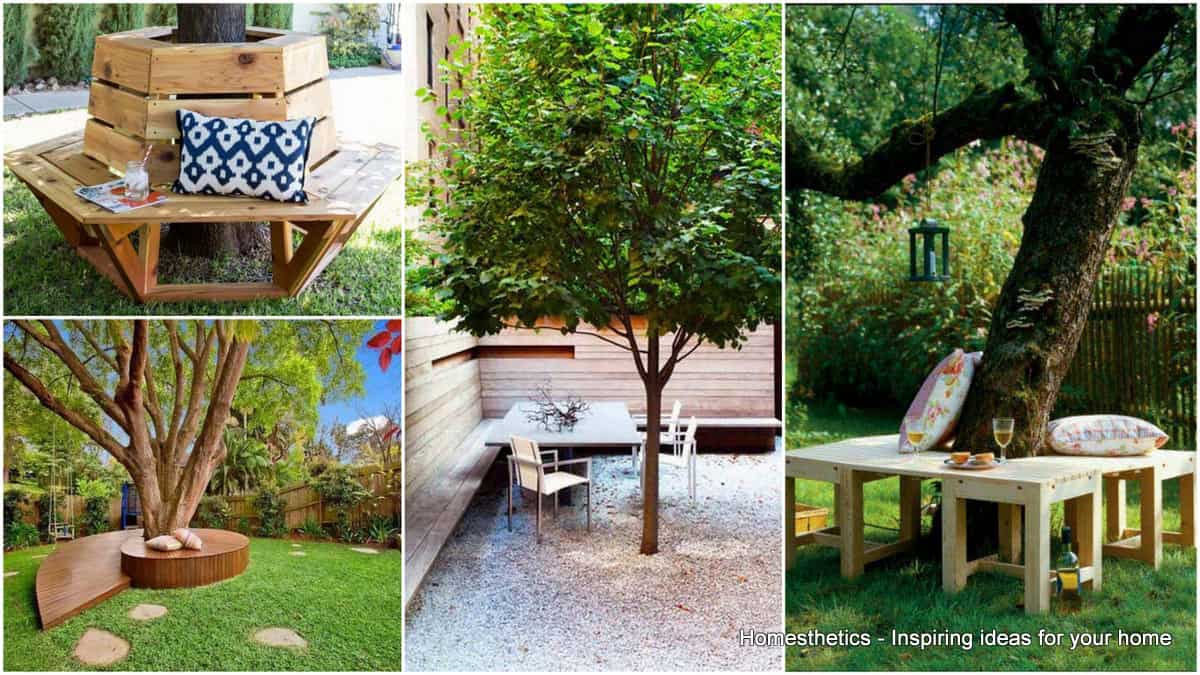 When the first signs of spring arrive, the first rays of sun falling to cast away snow, we immediately start spending more time outdoors, preparing the garden, the flower beds, cleaning up the mess left by the winter season. Our garden or backyard is our retreat, our oasis away from the hustle and fuss of the busy urban lives. It is here were we spend time as a family, we teach our little ones how to play childhood games, we entertain friends and form memorable moments we will cherish forever.
In small corners or small yards the issue of sitting space appears and most of the time garden furniture with a pleasant aesthetic appeal costs a fortune. Luckily, the idea of tree seats has appeared, a form of preserving your greenery and building around it, creating functional sitting areas. Let's take a glance at a few tree seats ideas and choose your next diy project today.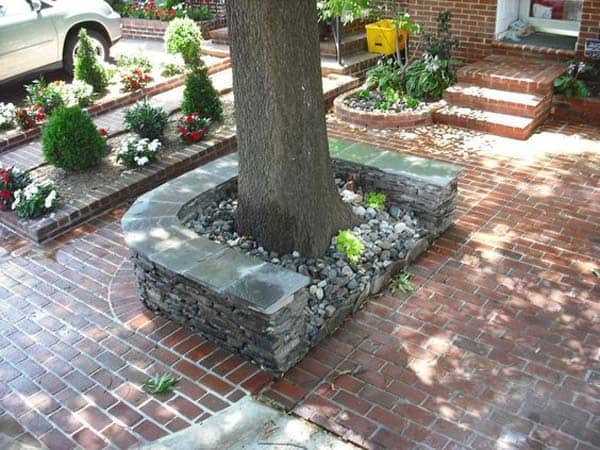 via gdiva.com
The first thing that comes to mind when thinking about a garden project is the usage of natural materials. The tree seat above has been created using river rocks and stone.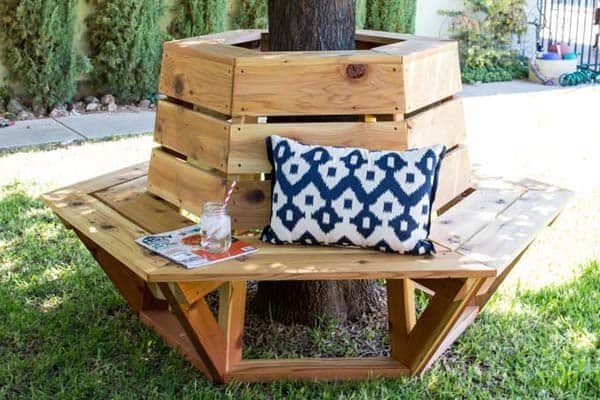 Pallet wood is another creative cheap option. Simply form a structure around your favorite tree add a few pillows and your relaxation seat is ready.
via addicted2diy.com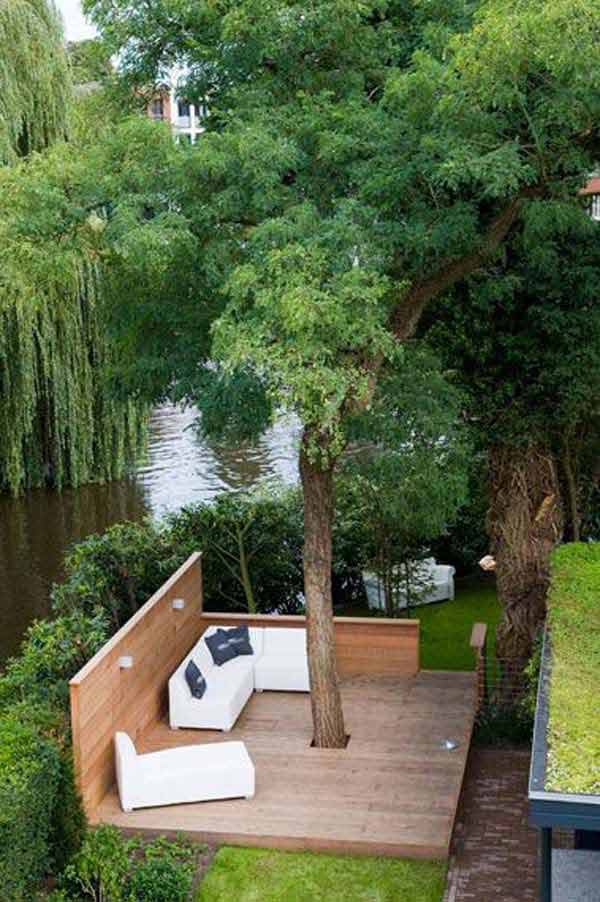 via puumarket.ee
You can create a wooden platform, a rather large one is you have the space where you can add some garden furniture or simple throw pillows.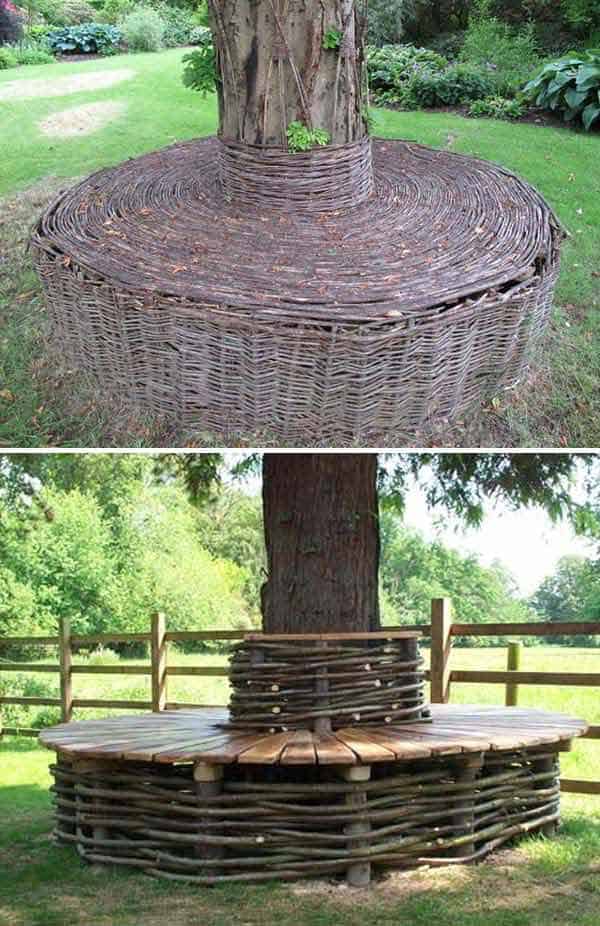 Wicker and tree branches can be molded and bent to form your seating platform around the tree. Talking about using natural materials, right?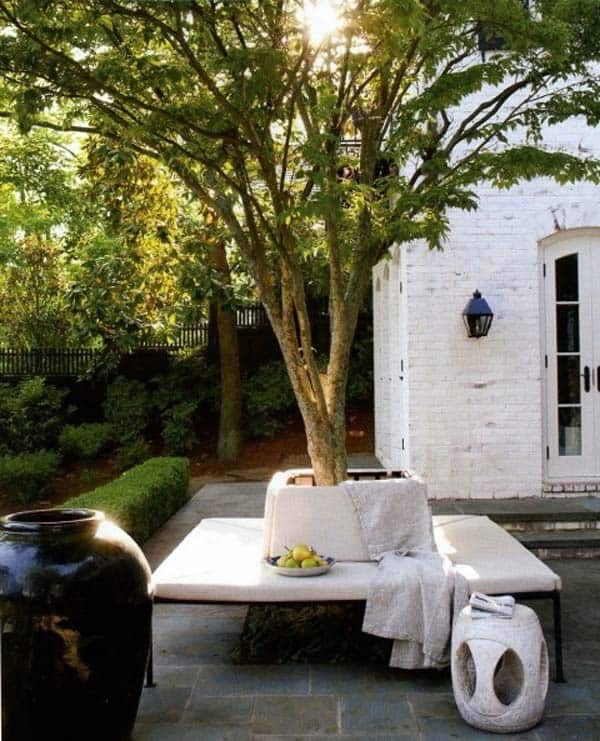 via palatialliving.blogspot.com
Create a sort of vase around the tree then insert a custom made or improvised piece of furniture.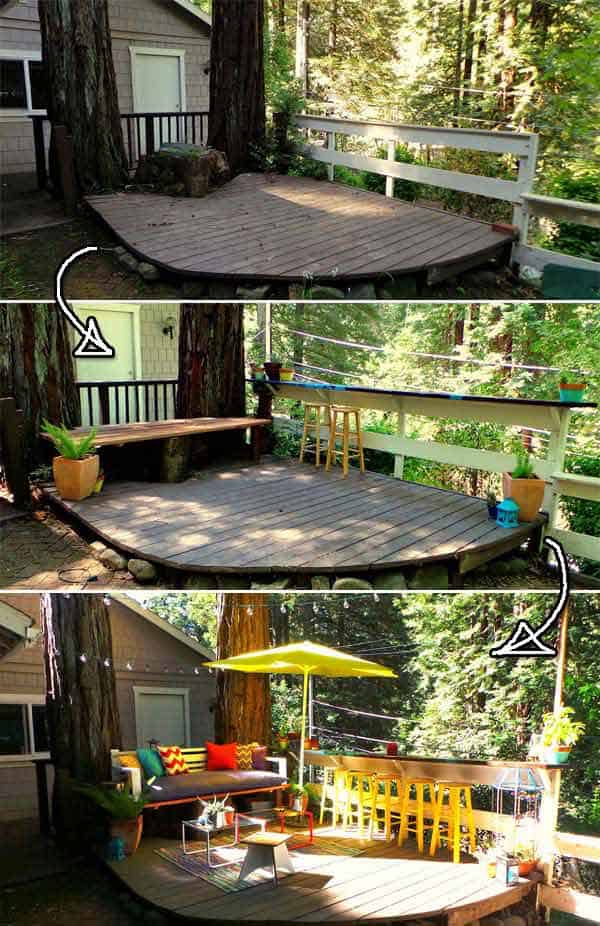 Create a raised wooden platform and nestle a wooden bench in between two massive trees.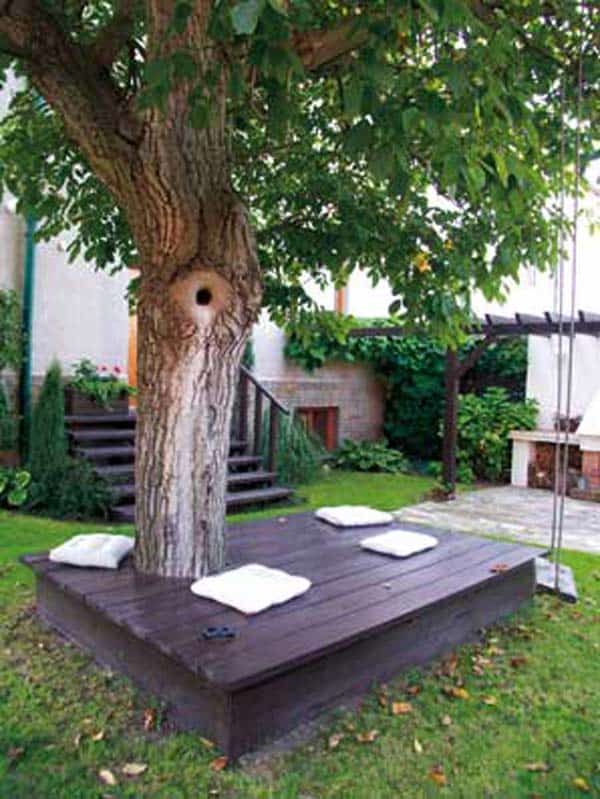 via showhome.nl
Build a small wooden platform and incorporate a tree for shade and comfort.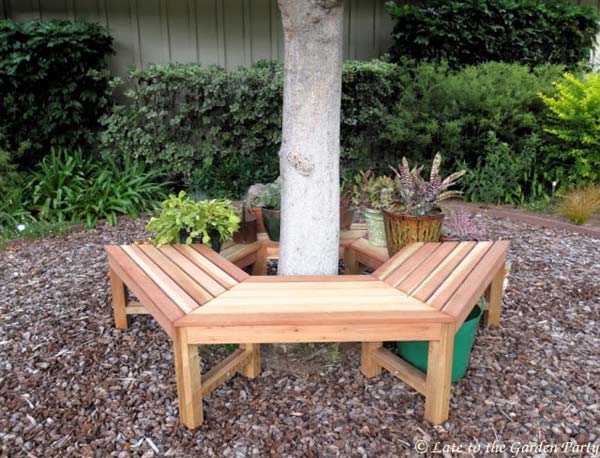 Use old wooden benches cut to an angle to form a tree seating option. You can even use it to place flower pots.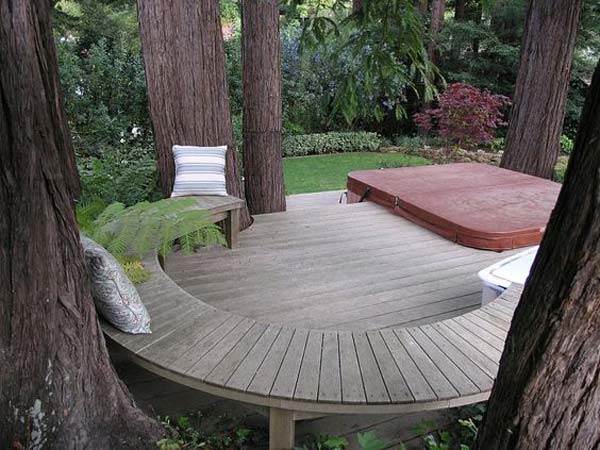 via deviantdeziner.blogspot.com
An elegant curved wooden bench built on a wooden platform surrounded by large trees, seems like a dream.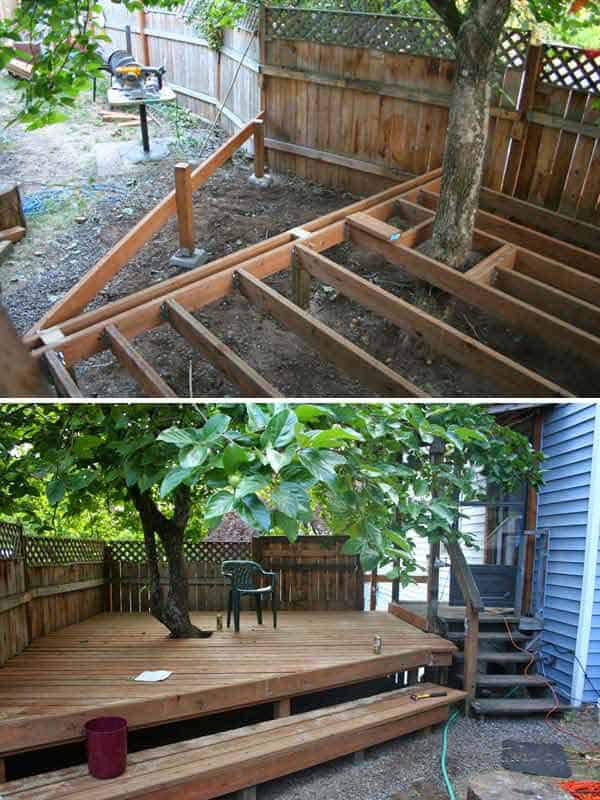 via distractmeplease.blogspot.com
For a small backyard create a wooden platform around that one tree you love so much.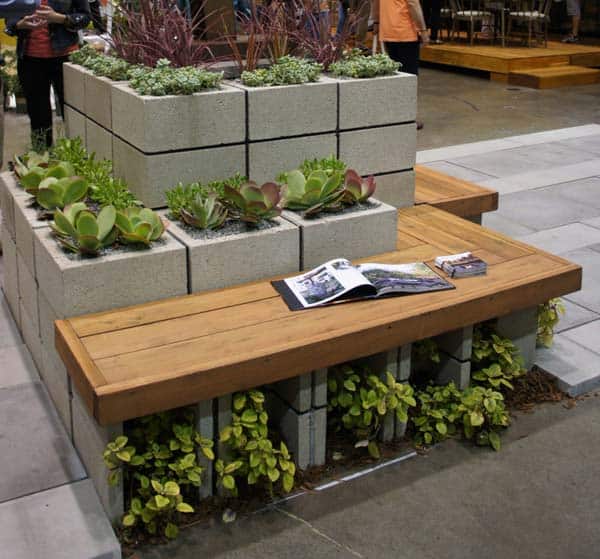 via homeli.co.uk
Use cinder blocks to sustain a wooden seating zone.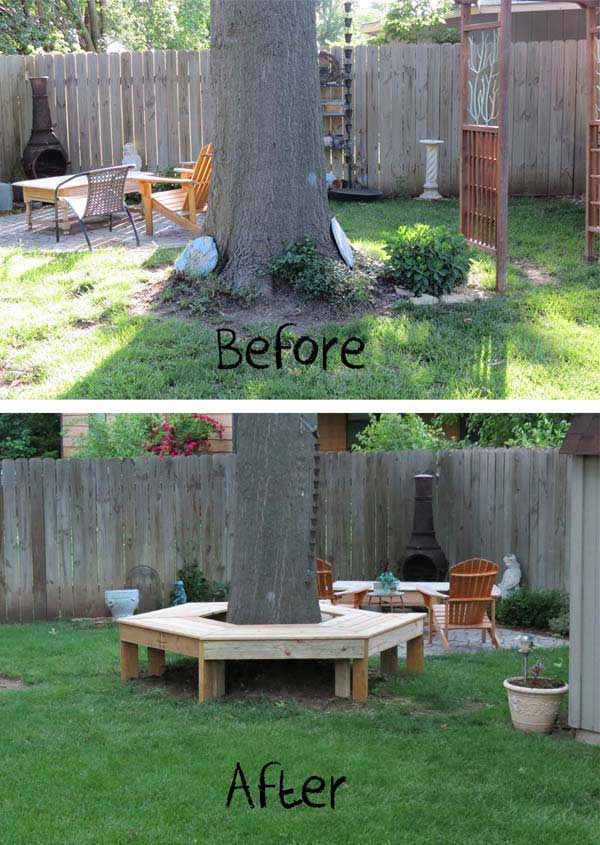 Wood is the cheapest and the most easy to use material when it comes to creating a tree seat.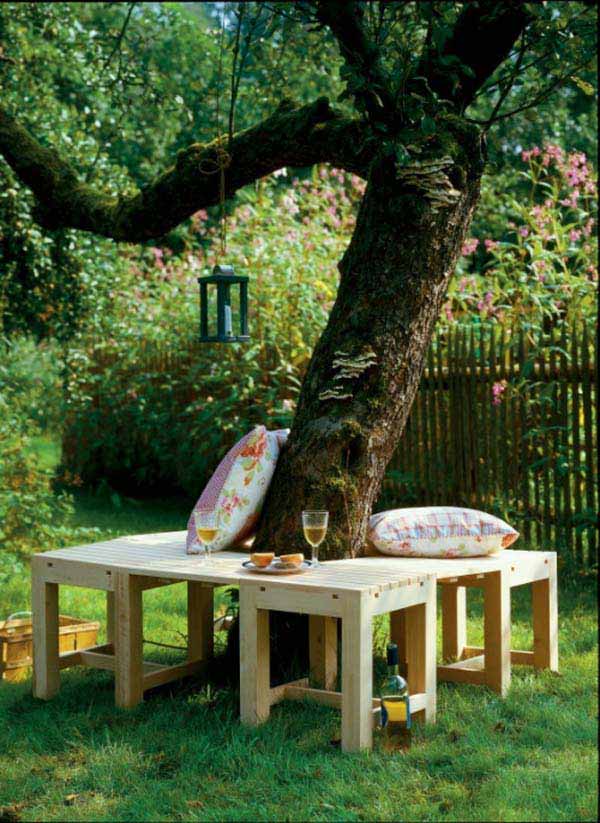 Merge classical wooden chairs to form your seating area.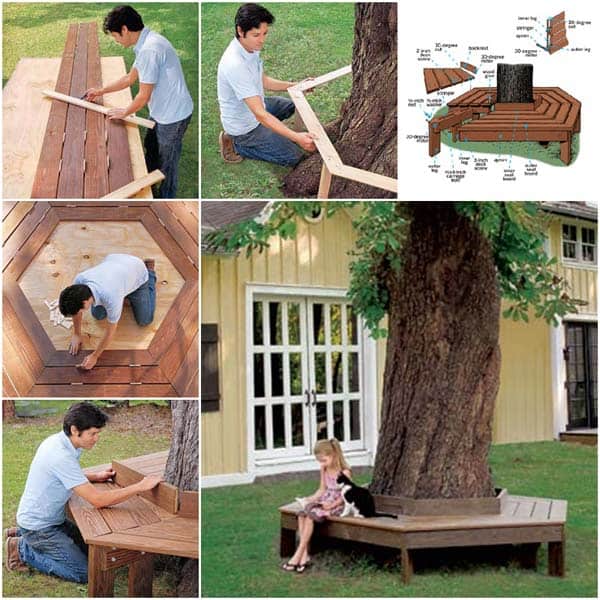 via thisoldhouse.com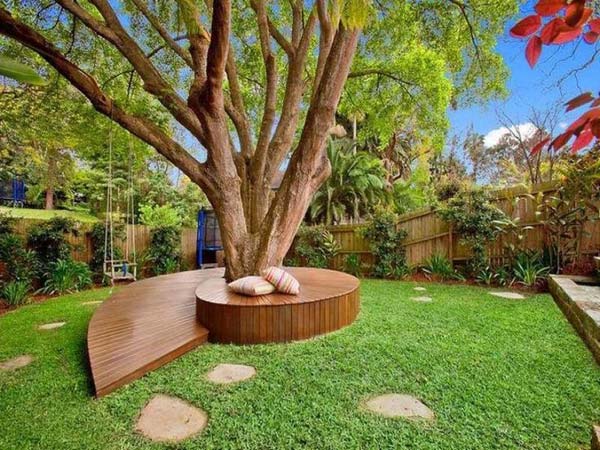 Source Unknown
A shell form wrapping around the tree's trunk to form a cozy seat.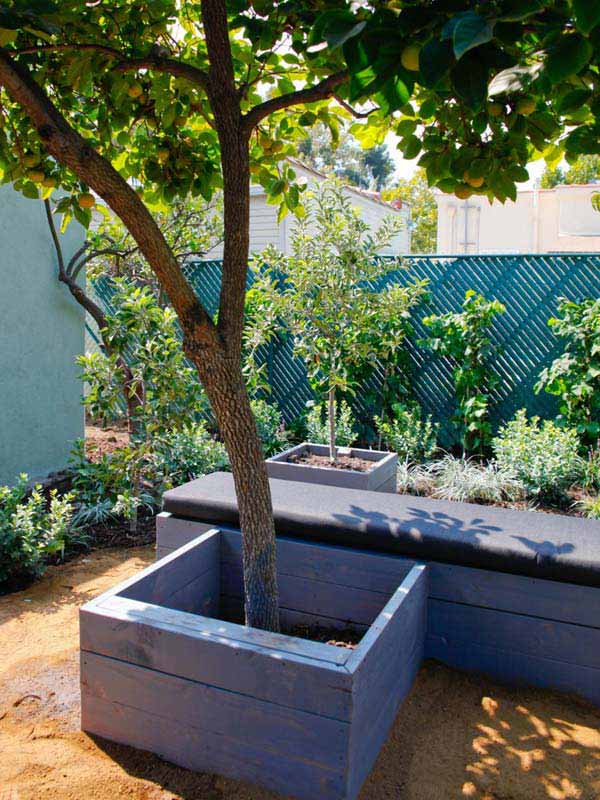 via hgtv.com
Use wood to form a large planter and a platform for your tree.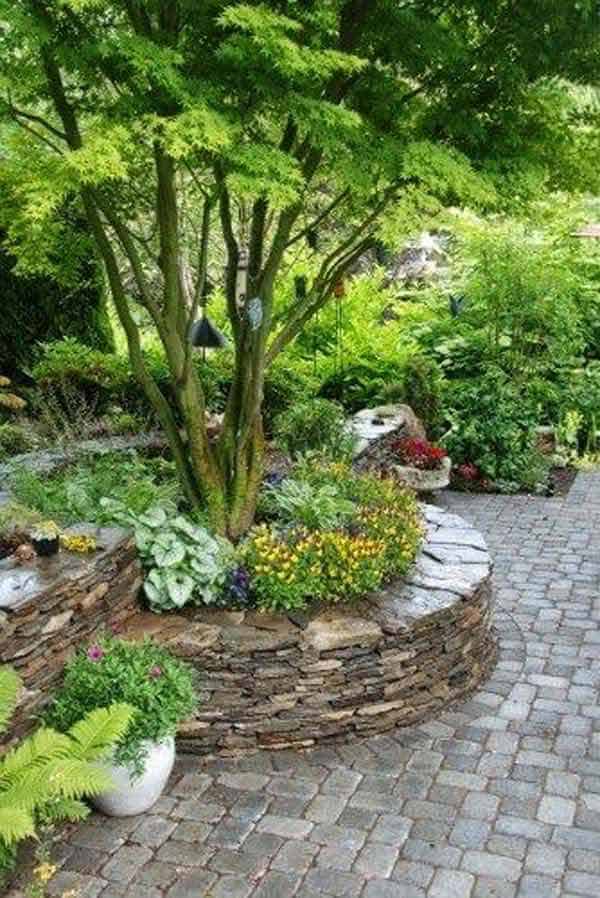 via dreaminggardens.blogspot.it
Another wonderful natural example of rock tree seat.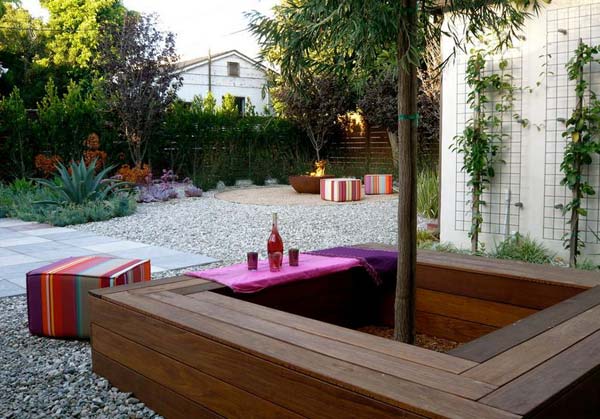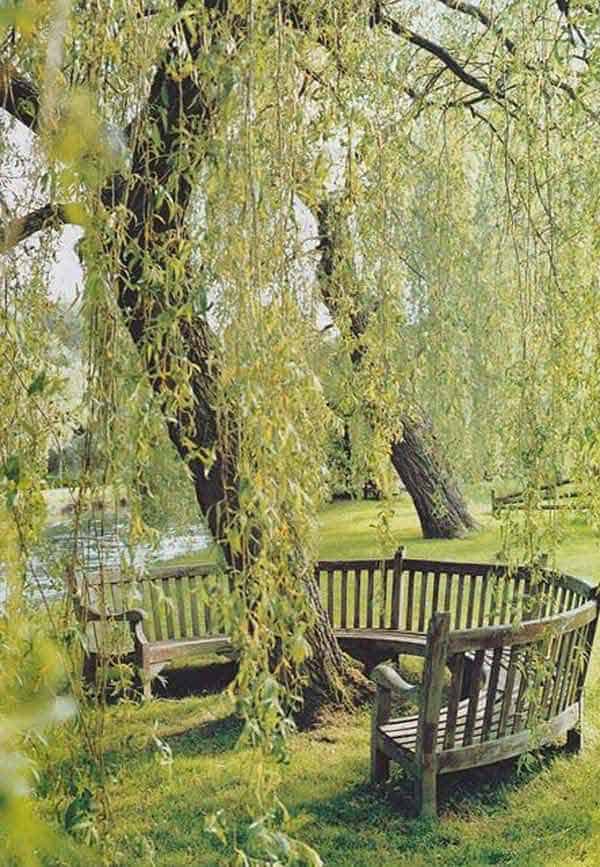 via fieldstonehilldesign.com
One long harmonic wooden chair placed around a willow in the yard.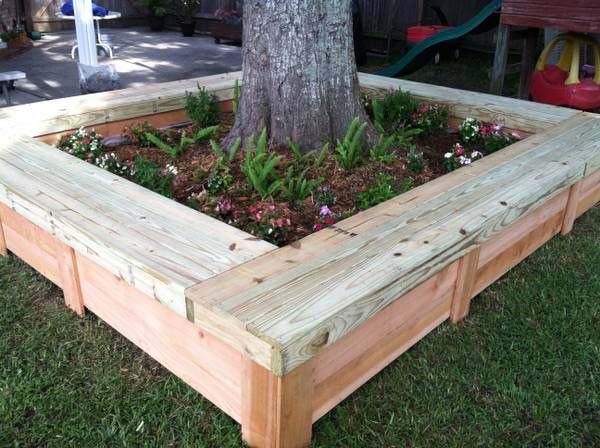 Source Unknown.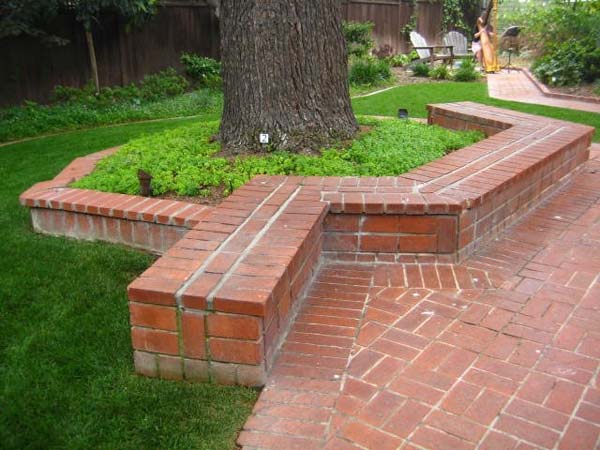 Brick is another creative option, especially if you use the same material for the pavement.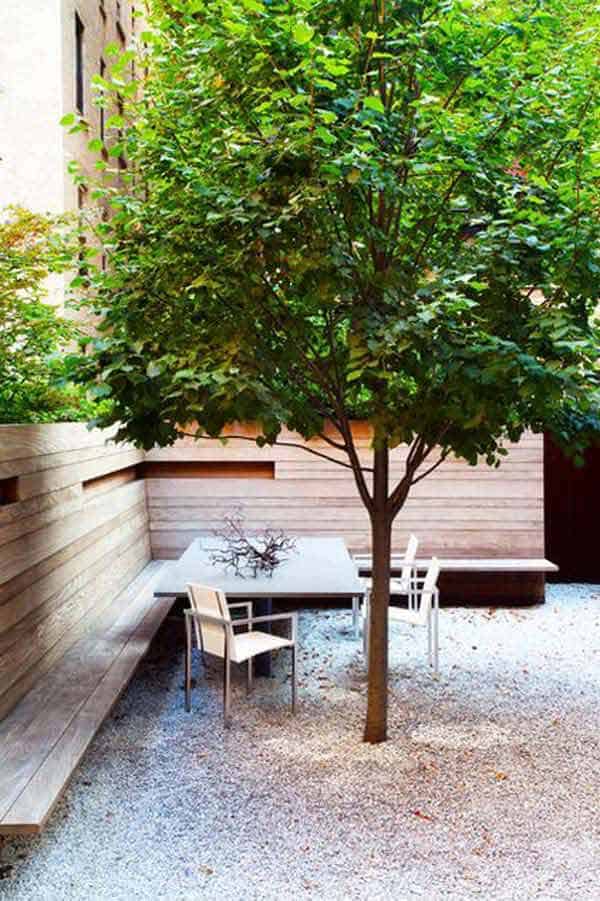 via houzz.com
Make sure to create such a platform in a corner if possible.
What do you think about the idea of a tree seat?Feel free to share your own tree seats projects in the comment section below.