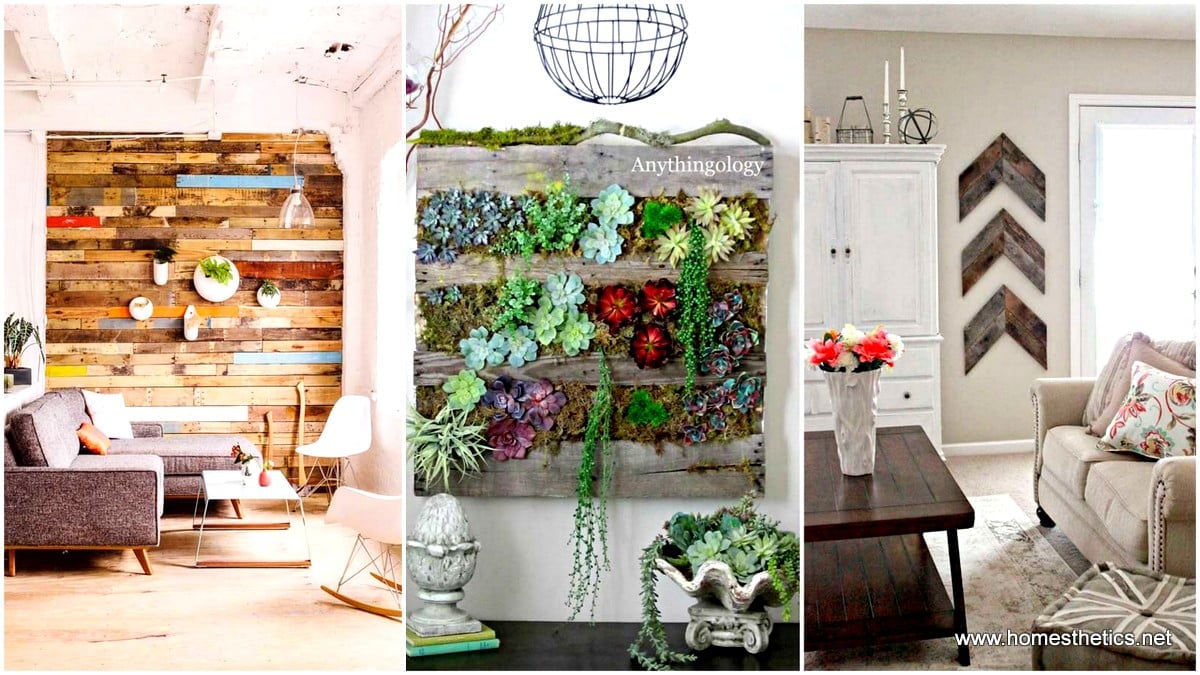 Art and DIY projects alike require dedication and commitment to create a change in the world. We invite you to cast a glance at the gallery showcased below where 23 recycled wooden pallet wall art ideas are inviting you to start your own DIY project today along with your loved ones.
Wooden pallet DIY projects have certain clear advantages when compared to less popular crafts that you can materialize at home. The first and most important asset is the versatility, from actual pieces of furniture up to simple wall art decorations the wood salvaged from pallets can be used in thousands of crafts tailored by your creativity. It`s worth mentioning that thanks to their popularity and tremendous use in today`s business you can find wooden pallets all around your worldwide and you might even obtain them for a few cents if not free.  Wooden pallets are able to wear multiple finishes, being able to nestle in high end luxurious designs with ease with or without their texture coziness and warmth that characterizes them. Cast a glance at the gallery below and craft away.
Recycled Wooden Pallet Wall Art Ideas
1. Use a Few Wooden Boards to Create Cozy and Warm Arrow-Shaped Decor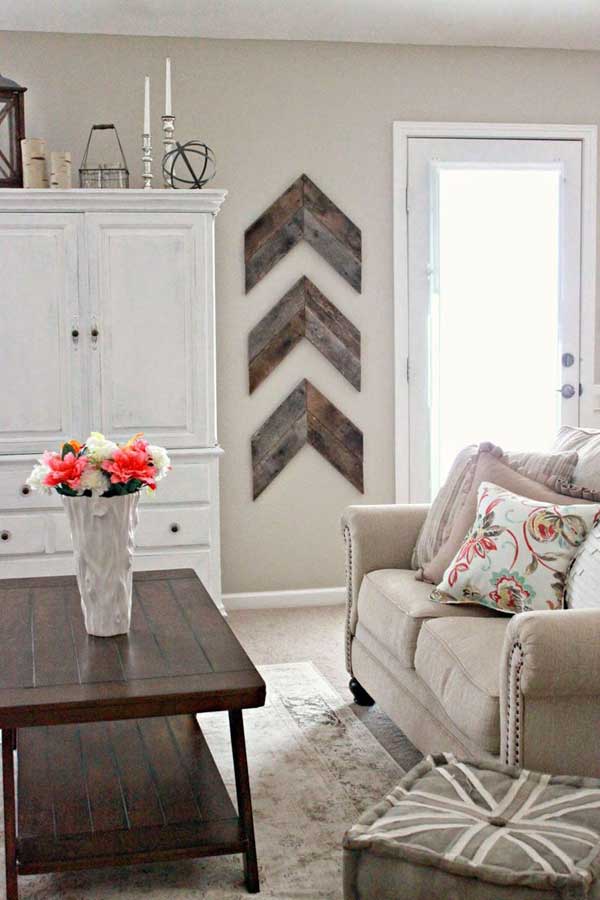 via little-brick-house.blogspot.com
2. Playful Wooden Pallet Tree With Colorful Flowers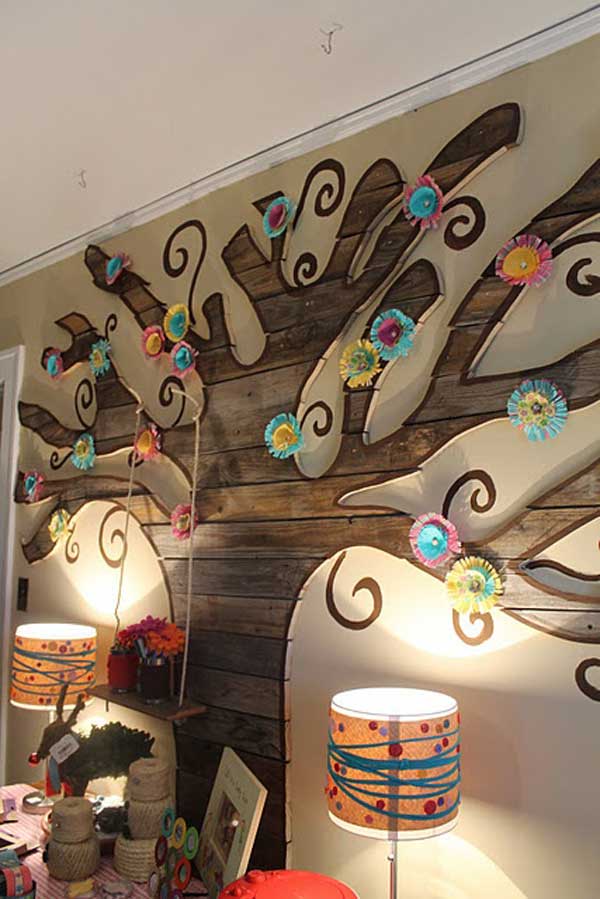 via hammersandhighheels.blogspot.com
3. Minimalist Wooden Pallet- Love Wall Art Sign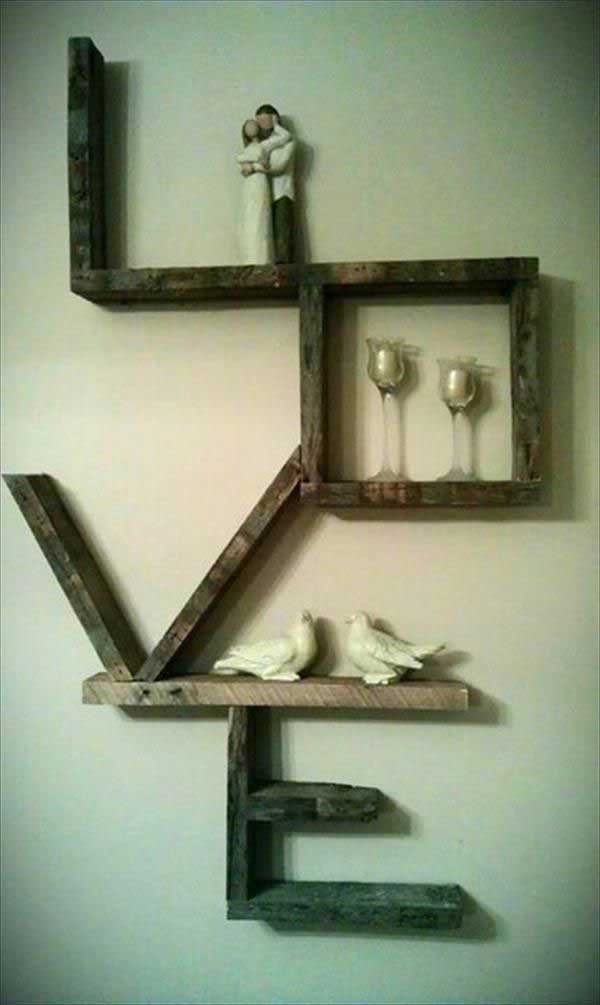 4. Rustic Wooden Pallets Photo Frames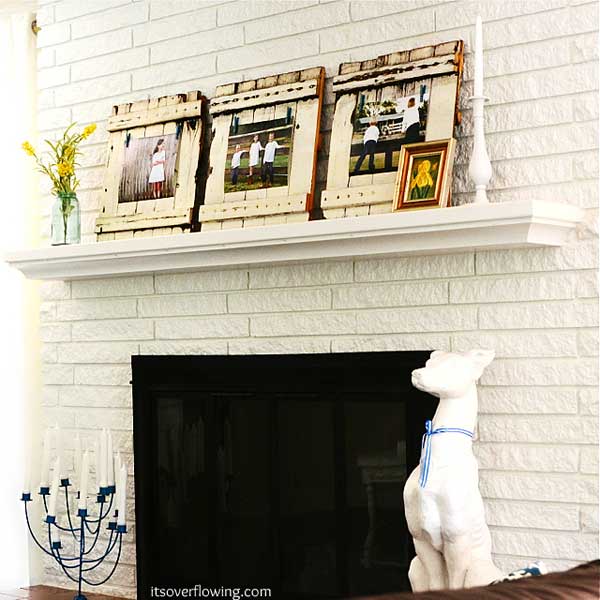 Tutorial @ itsoverflowing.com
5. Wooden Pallet Planks Doubling as Background For Vertical Greenery in Airy Decor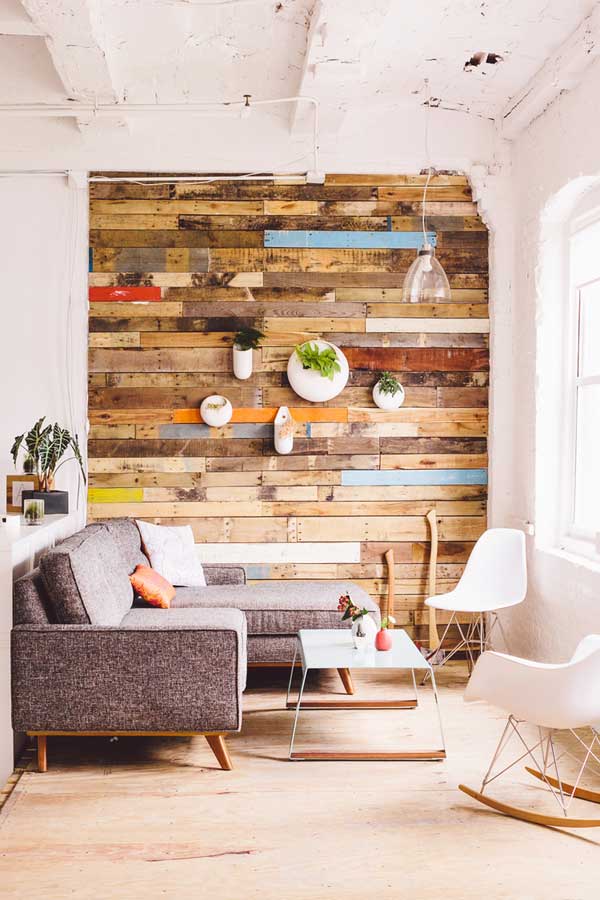 via juliarobbs.com
 6. Easy to Realize Wooden Pallet Sea Painting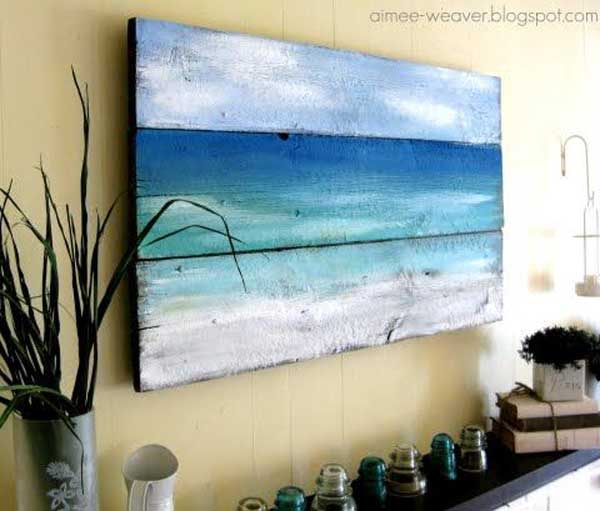 7. Wall Filled With Cozy Words and Quotes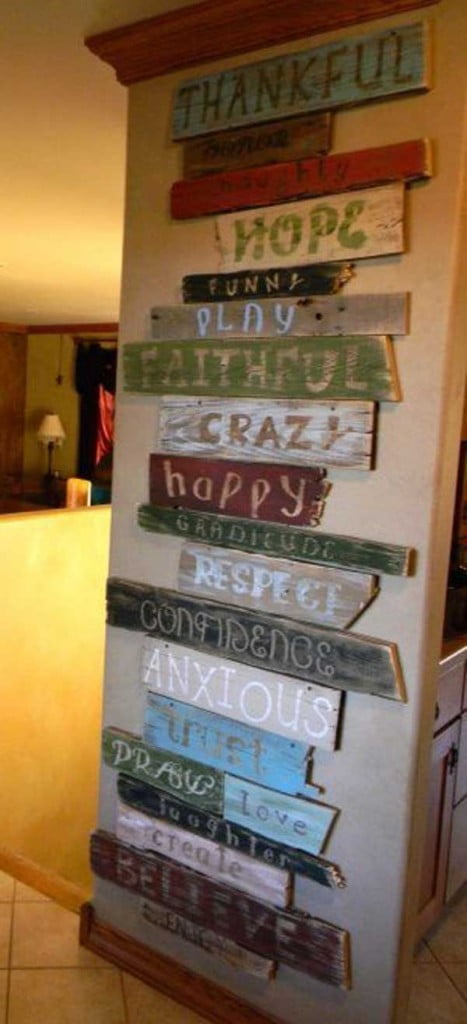 via karascreativeplace.blogspot.com
8. Tedious Vertical Planter Holding Succulents Realized Out of Wooden Pallets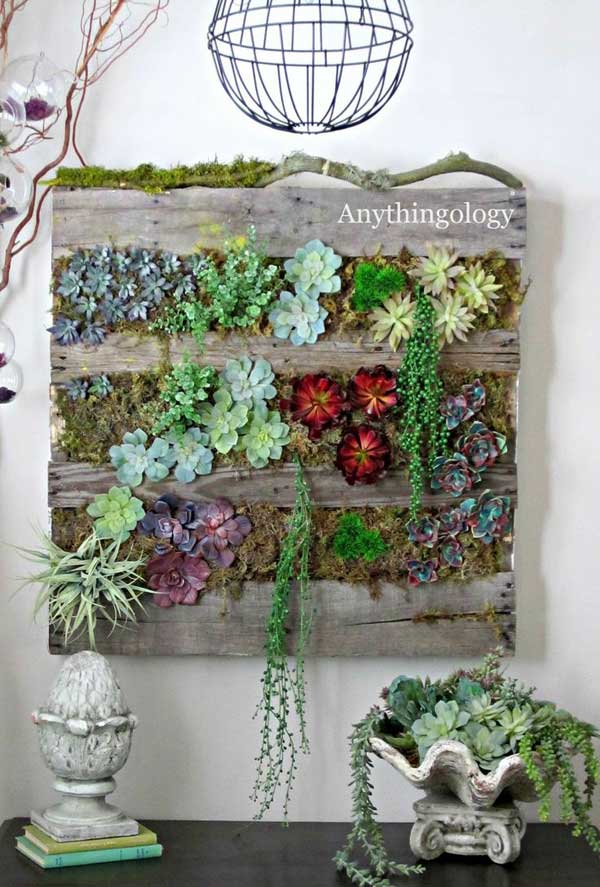 via anythingologyblog.blogspot.com
9. Simple Chic Love Wall Art Piece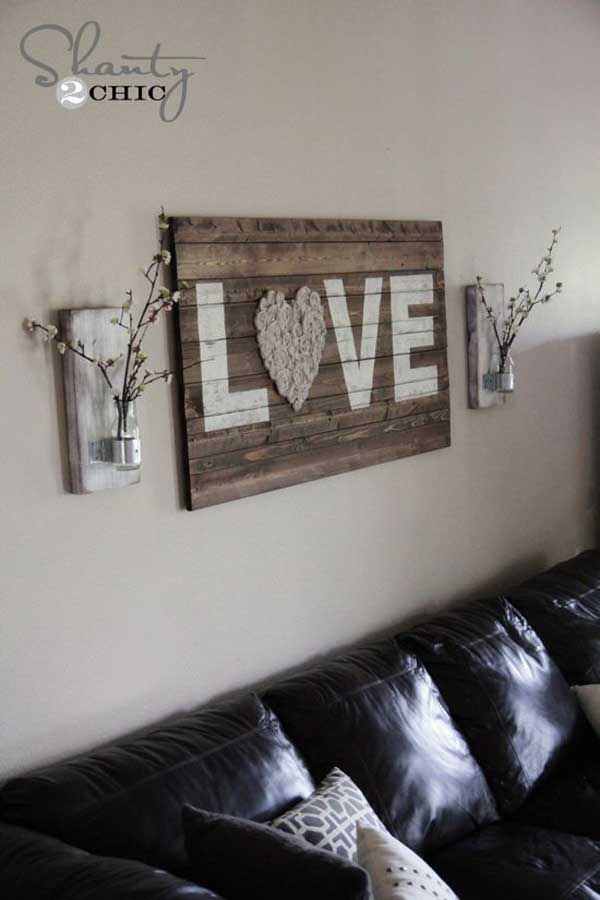 Tutorial @ shanty-2-chic.com
10. Pallet Shark Silhouette in Marine Themed Bathroom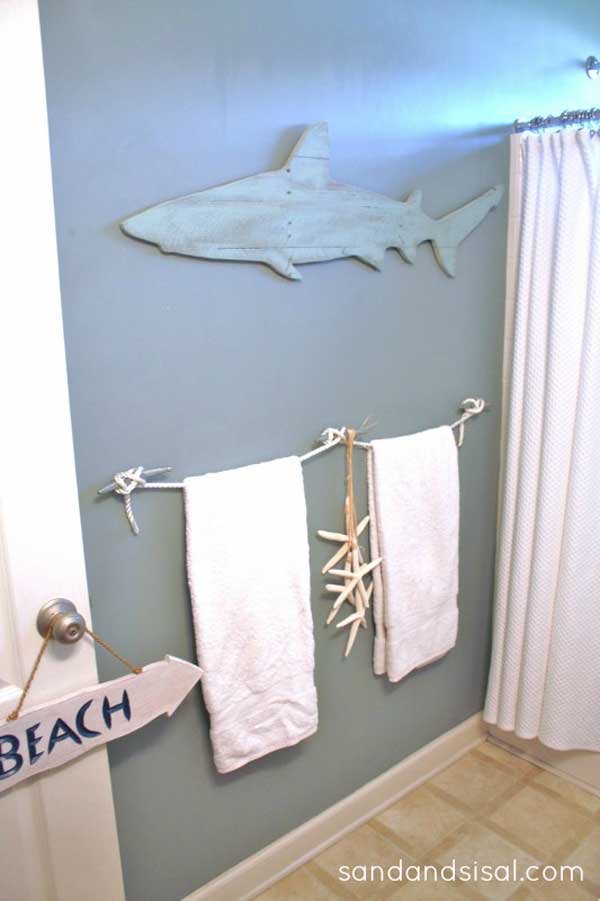 Tutorial @ sandandsisal.com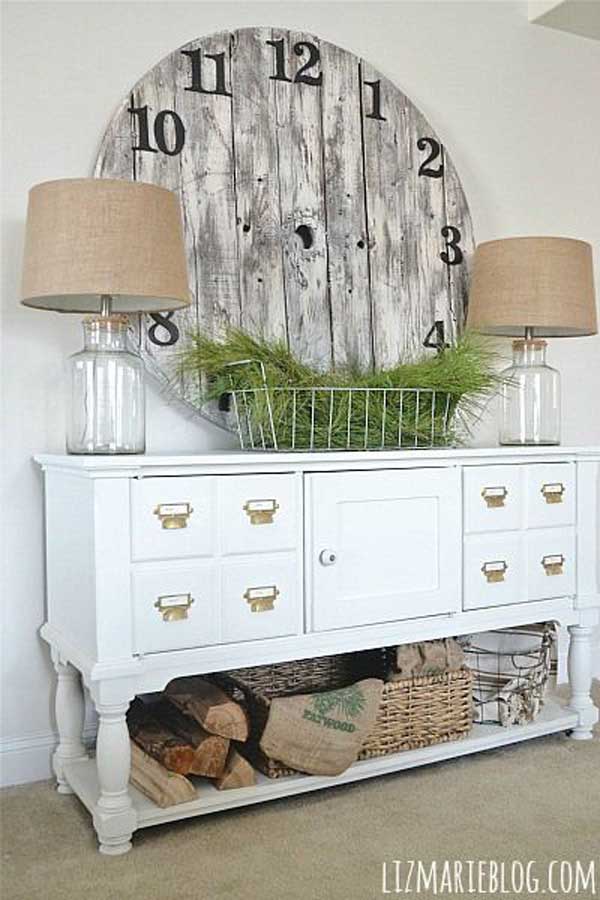 Tutorial @ lizmarieblog.com
12. Pottery Barn Inspired Wall Art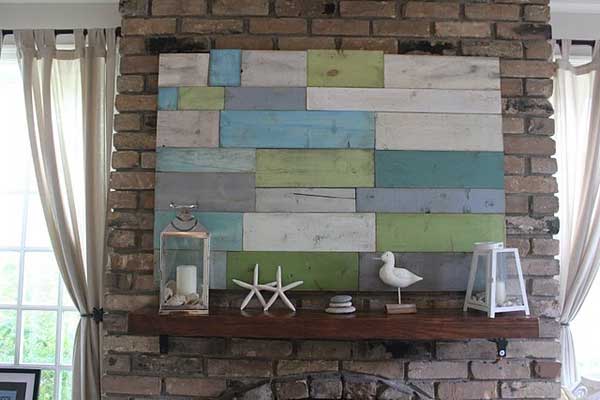 13. Wooden Pallet Wall Art Resembling Lips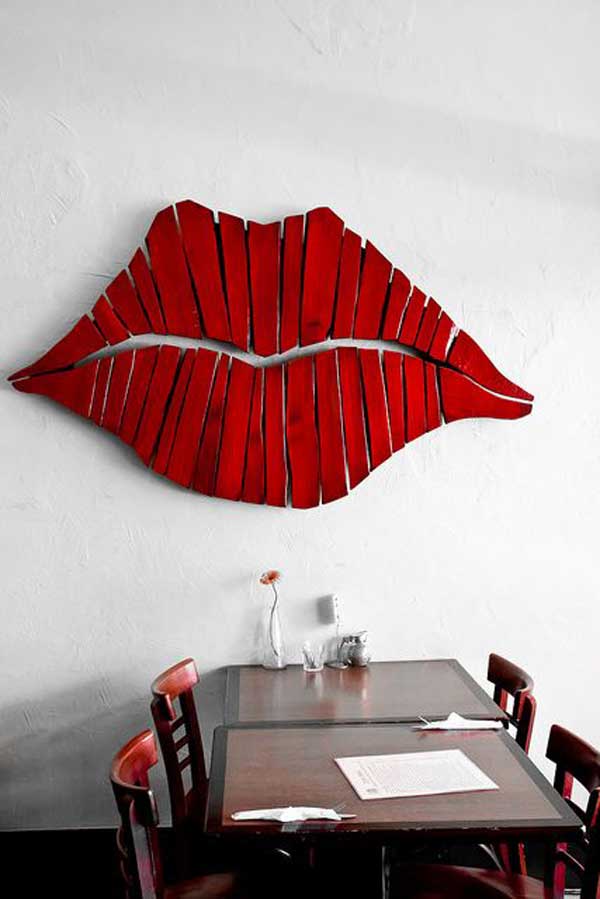 via flickr.com
14. Vintage Fall Decor Displaying a Pumpkin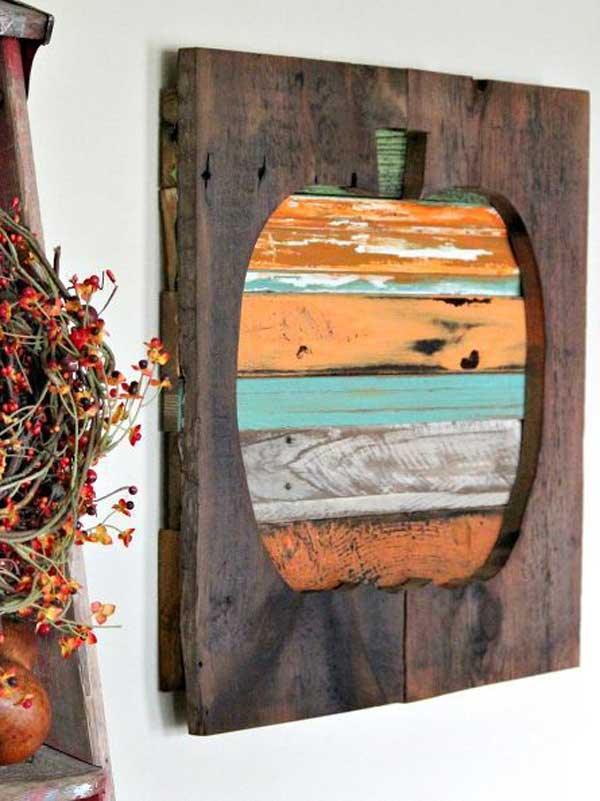 Tutorial @ bec4-beyondthepicketfence.blogspot.com
15. Sea Creature Shaped Decor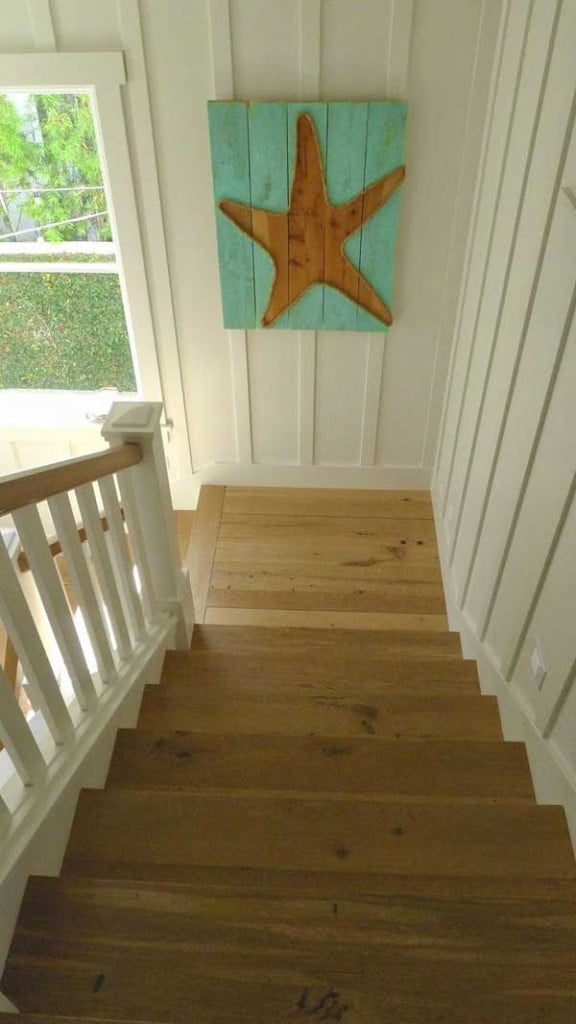 via ciaonewportbeach.blogspot.com
16. Coziness and Warmth in Wooden Pallet Sconces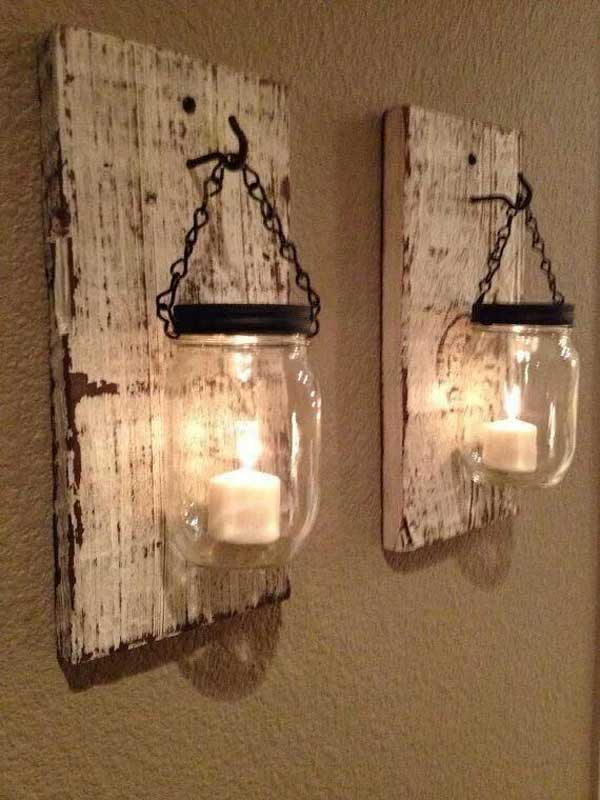 via lifehacker.com
17.Wooden Picture Frames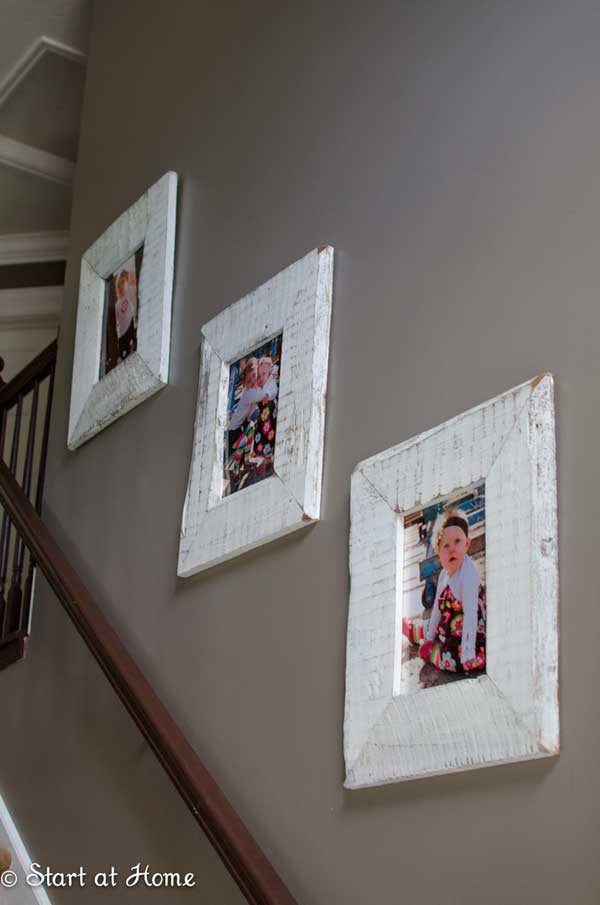 18. Pallets Headboard Displaying Love and Style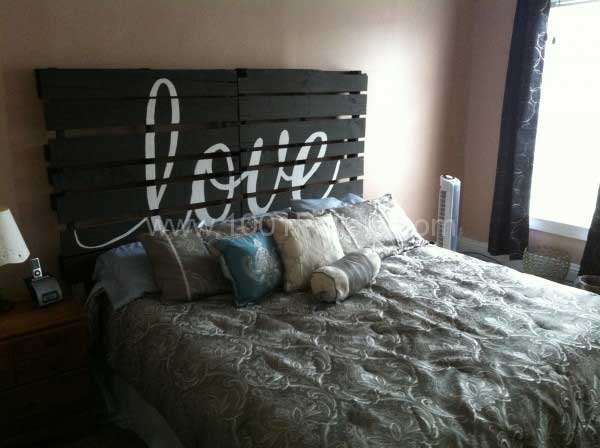 via 1001pallets.com
19. Eat Word Encouraging a Healthy Lifestyle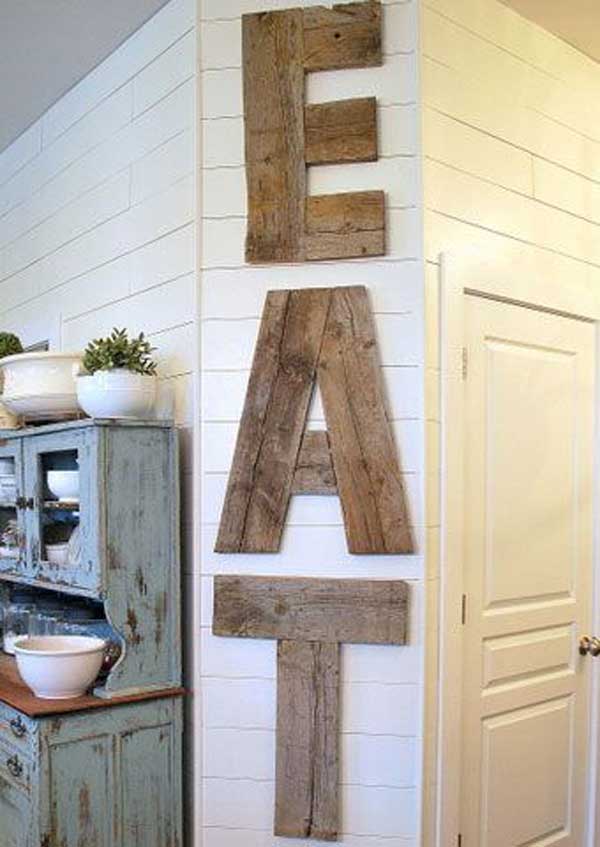 via pinterest.com
20. Outdoor Wooden Pallet Wall Art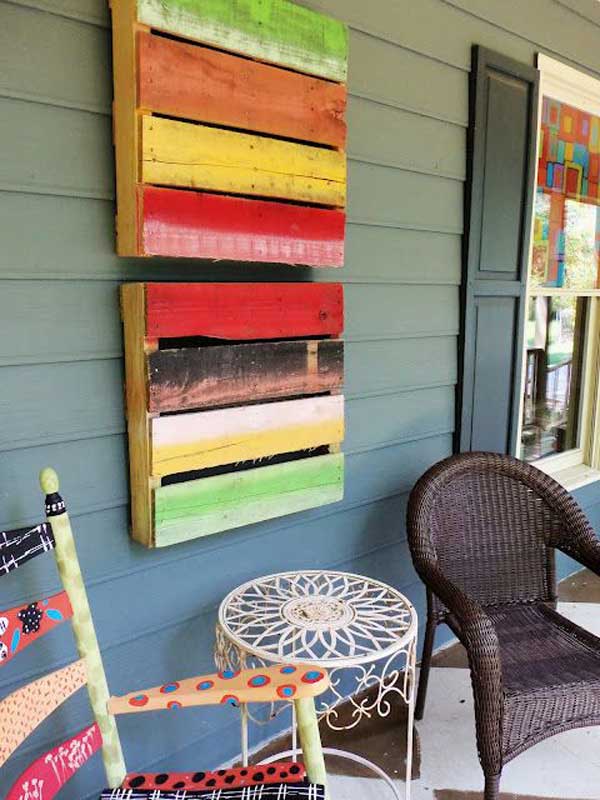 21. Simple Pallet Star Decoration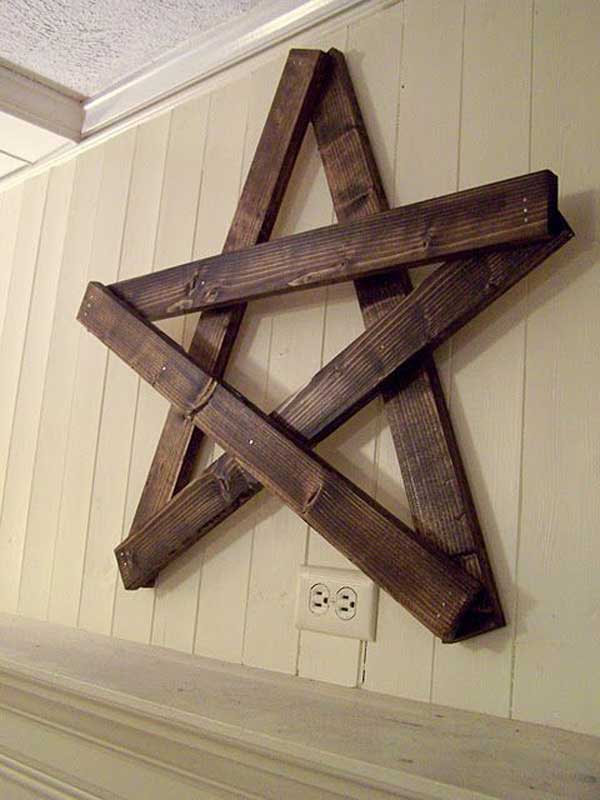 22. Pallet Drawing Mason Jars and Vintage Vase in Equilibrium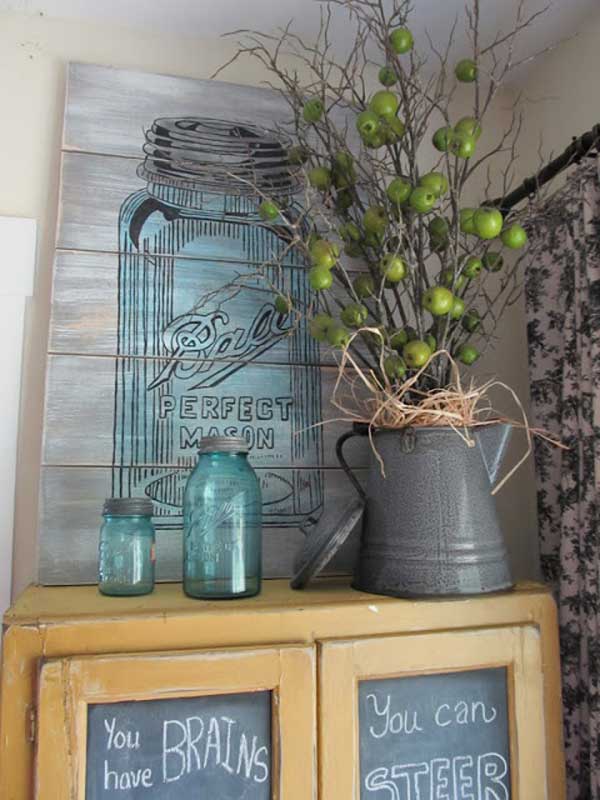 23. Showcase Family Photos in a Wooden Pallet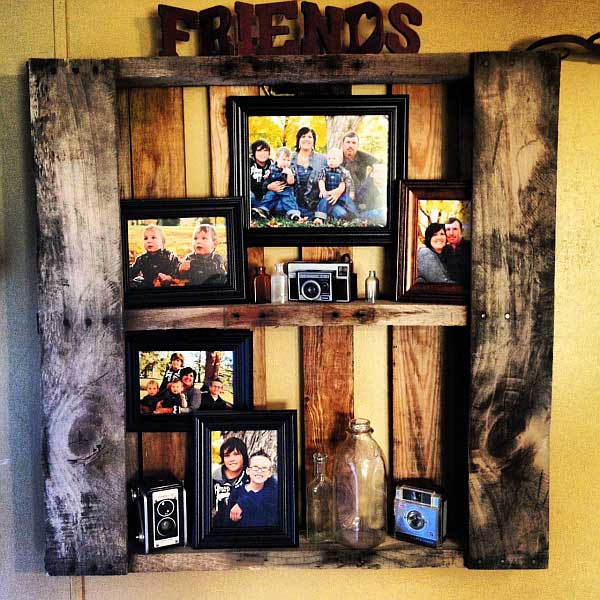 via artisticicing.blogspot.com
Wooden pallets are a great resource and should be treated as such regardless of their role in your DIY endeavors. How would you like to use wooden pallets in your decor ?
Pretty cool pallet projects right ?
We love pallet projects in all shapes and sizes and you know it ! Pallet fences, pallet bed frames and pallet beds, we love them all cast a glance !