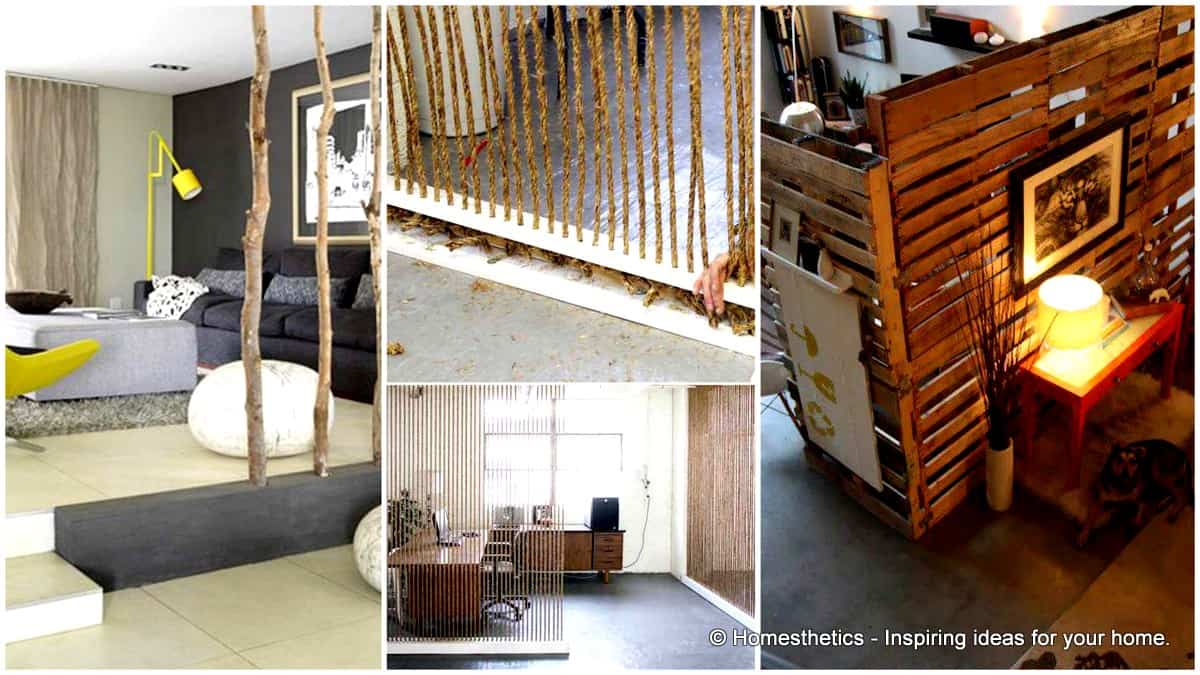 DIY Room Dividers are simply an extraordinary craft for your household, these simple elements of design are able to reshape your space in a perishable manner that can be undone at any given time. By realizing them in DIY projects they will cost you little to no money and offer you the chance to tailor them to your needs specifically; you will be able to control the finish, the texture and the transparency of the divider .
Just imagine how easier it would be if your desk had a filter, a small neat room divider that will help you concentrate and work far more efficiently. There are multiple living areas that require a small space divided through discrete elements and in the following rows you will find the answer to your questions.
Cast a glance and feed your imagination !
#1 use upright branches as a beautiful organic living space divider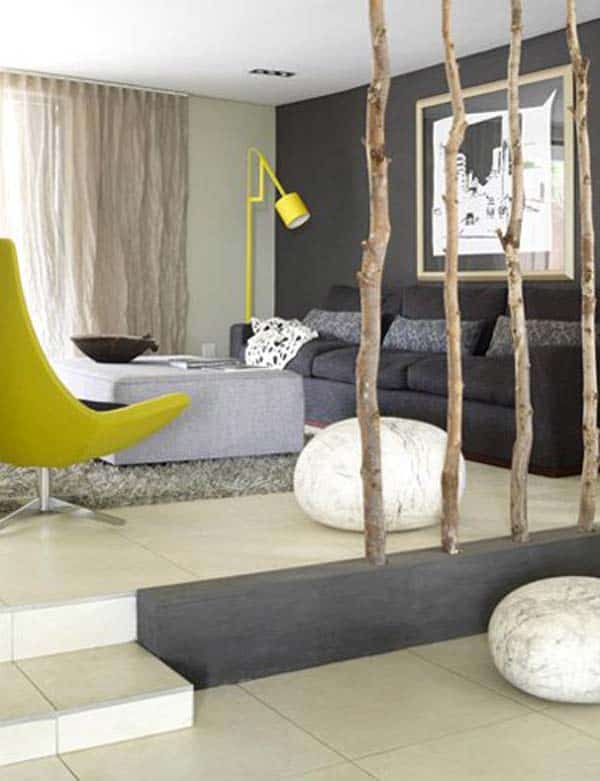 #2 you can create room dividers out of old vinyl lp`s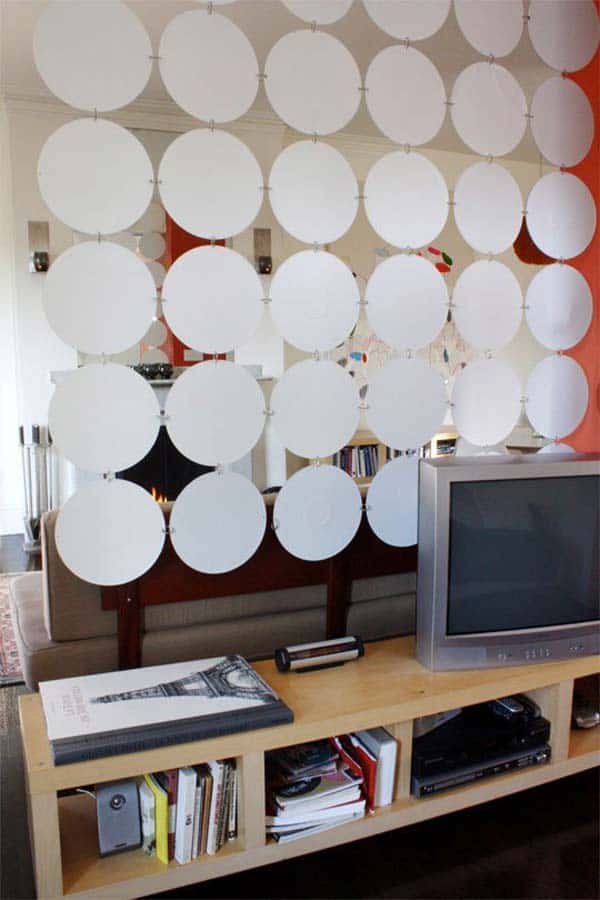 #3 wooden shipping pallets are always a POSSIBILITY in diy projects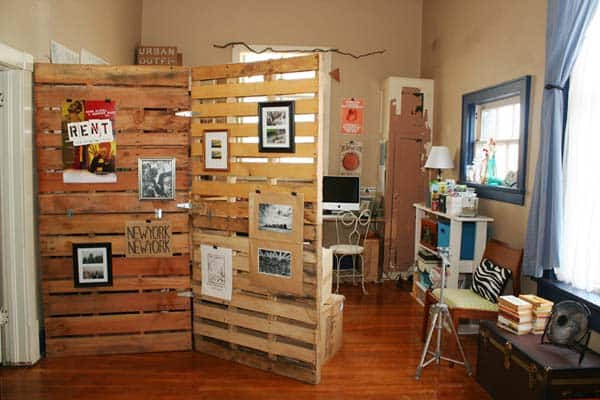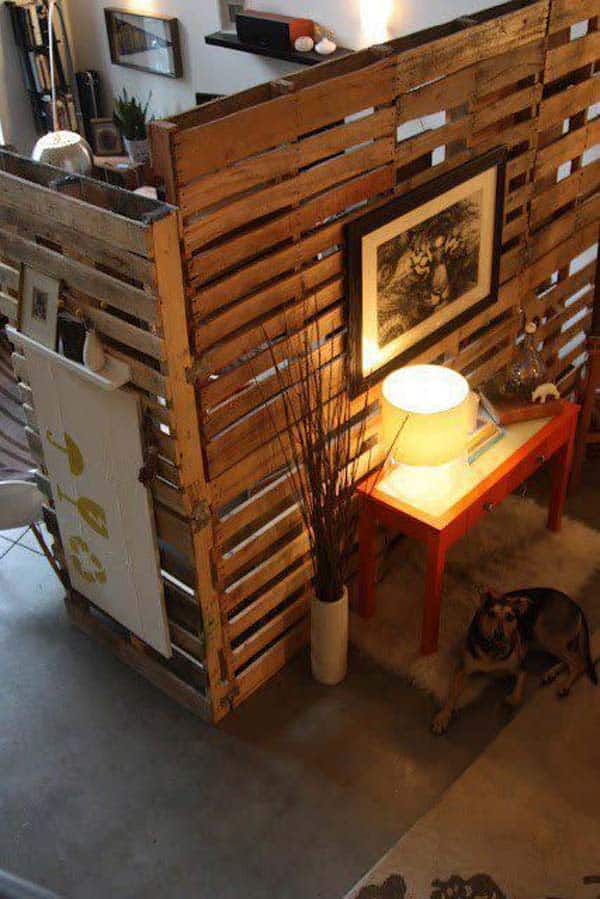 #4 use a white curtain as a DISCRETE airy room divider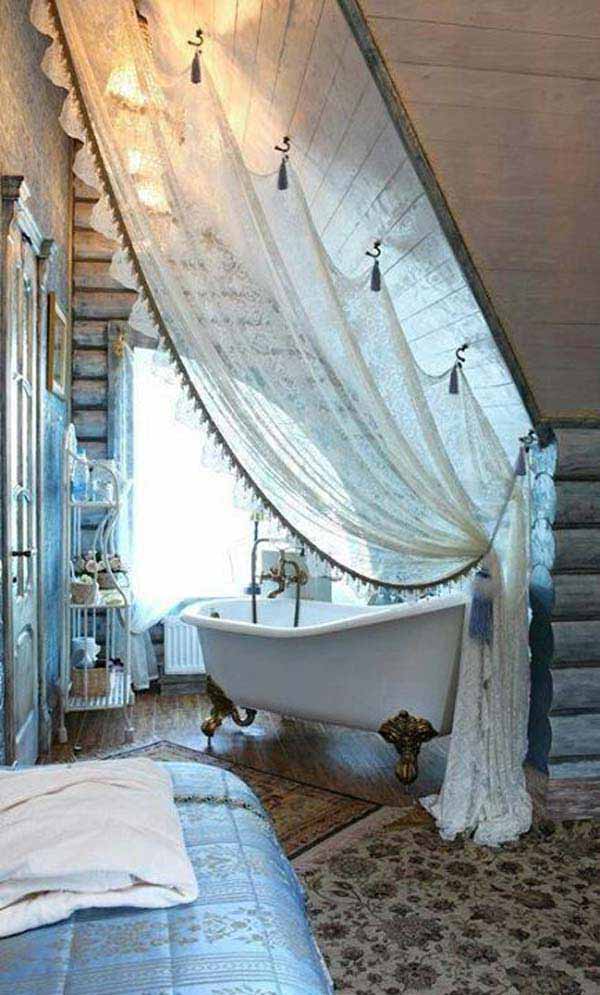 #5 use a freestanding wall as a divider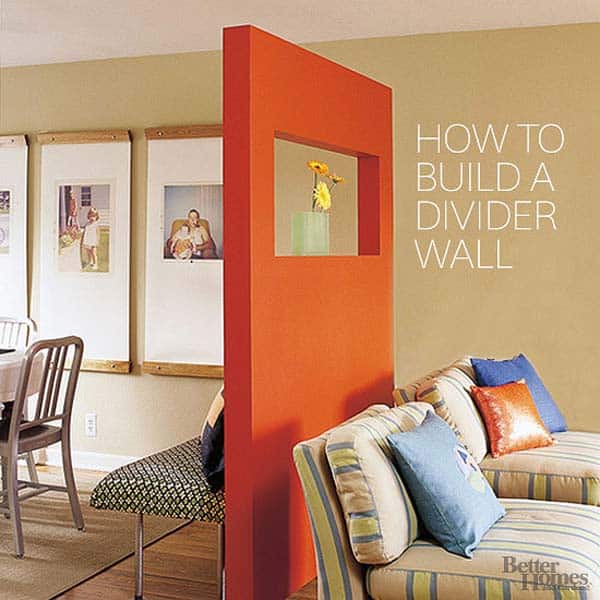 Tutorial @ bhg.com
#6 a rope wall can be a highly graphical option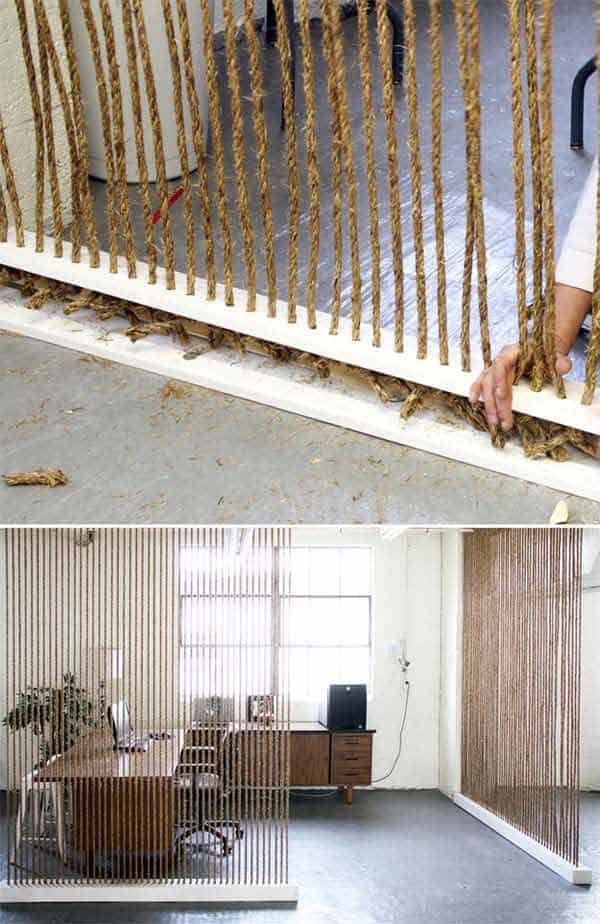 Tutorial @ the-brick-house.com
#7 a room divider realized out of rolling doors can be practical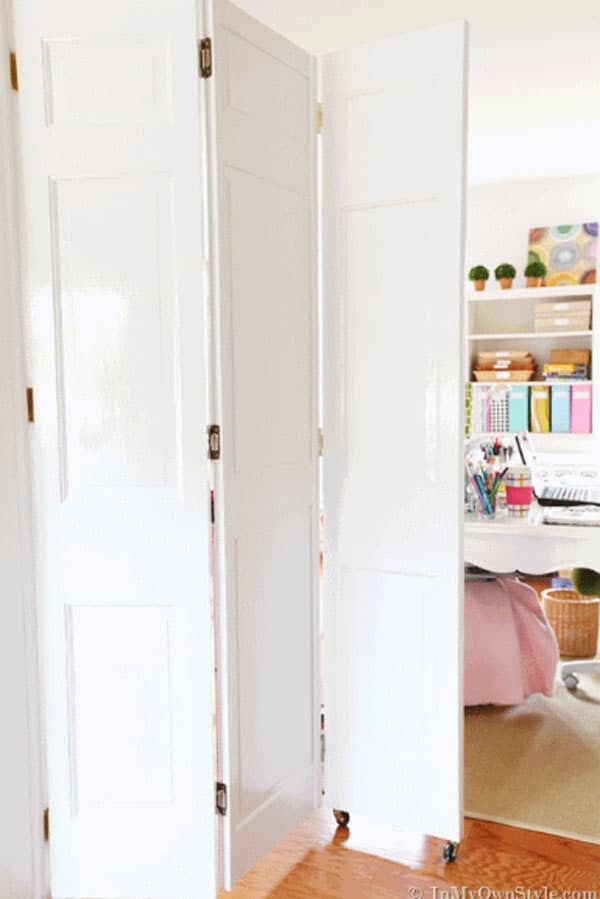 #8 you can use a very beautiful plant screen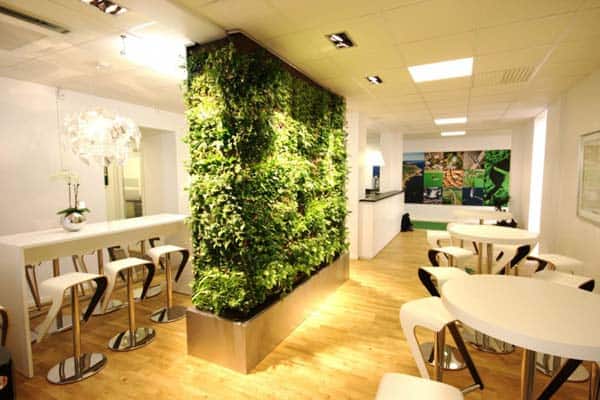 via verticalplantssystem.com
#9 use plastic bottles or VINYL records as room dividers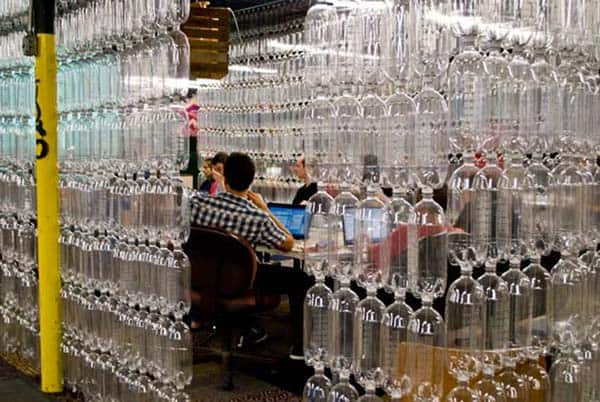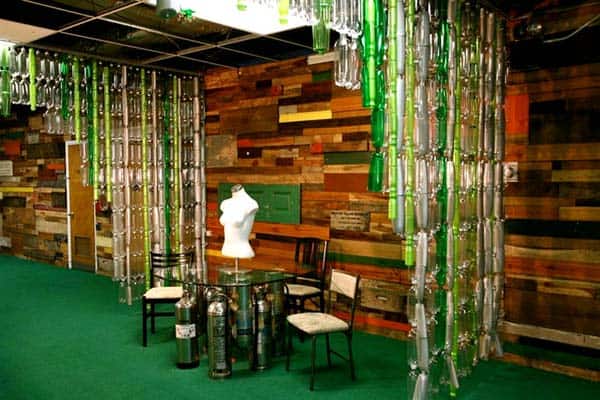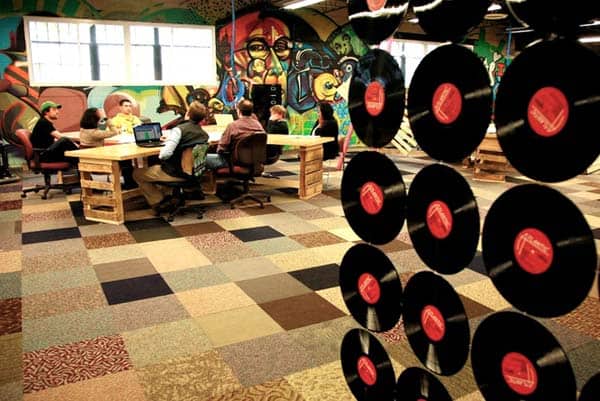 via inhabitat.com
#10 old windows can be a great transparent room divider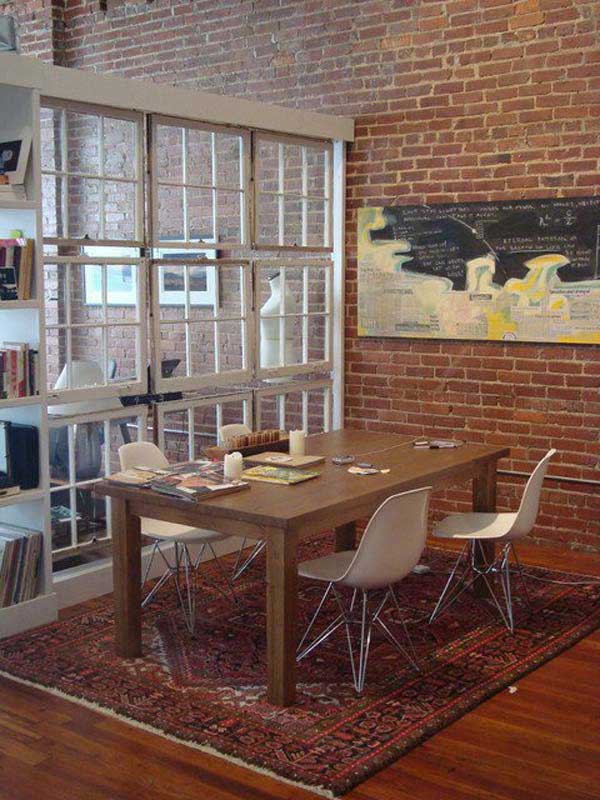 via living2design.blogspot.com
#11 use a bookcase filled with knowledge as room divider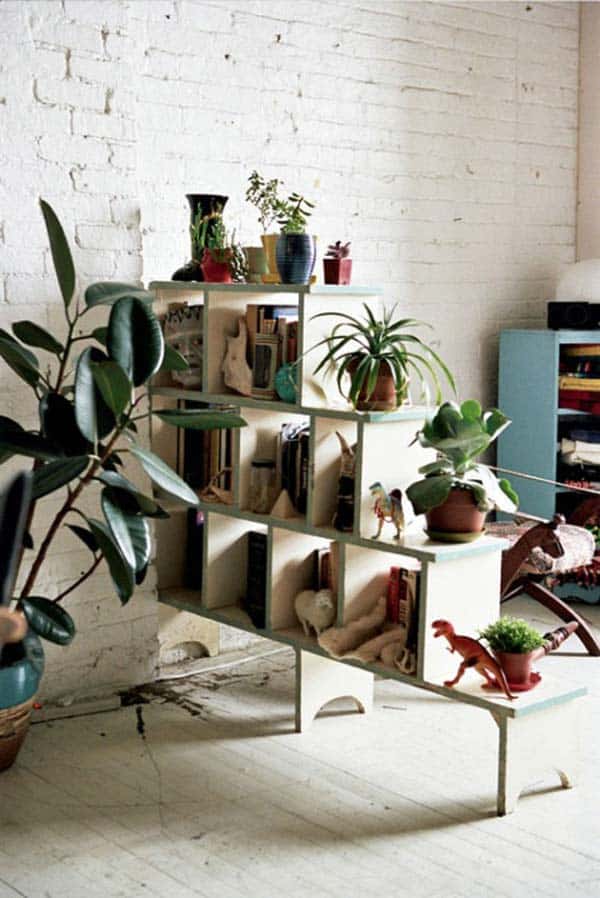 via smartchickscommune.tumblr.com
#12 vintage old license plates dividers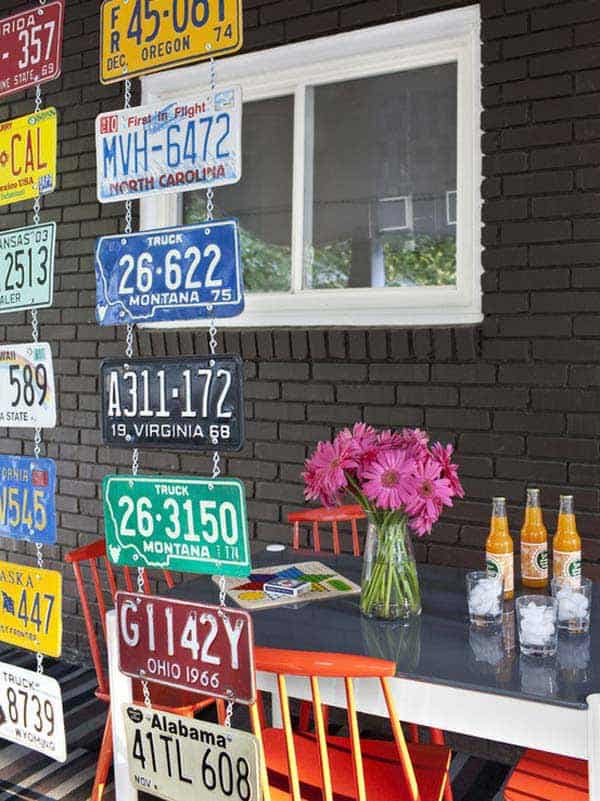 via sortrature.com
#13 use bookshelves as room dividers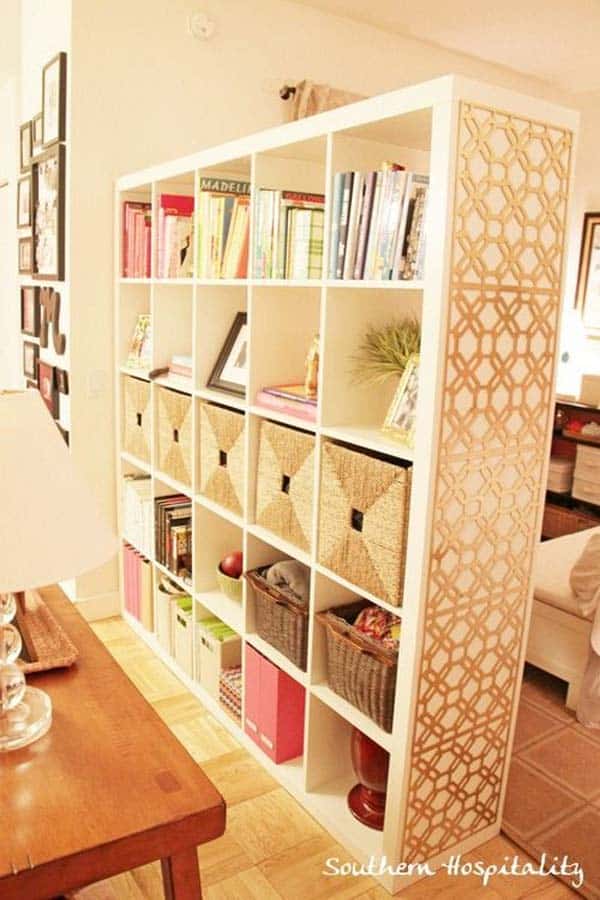 via southernhospitalityblog.com
#14 a chalkboard painted room divider can carry memories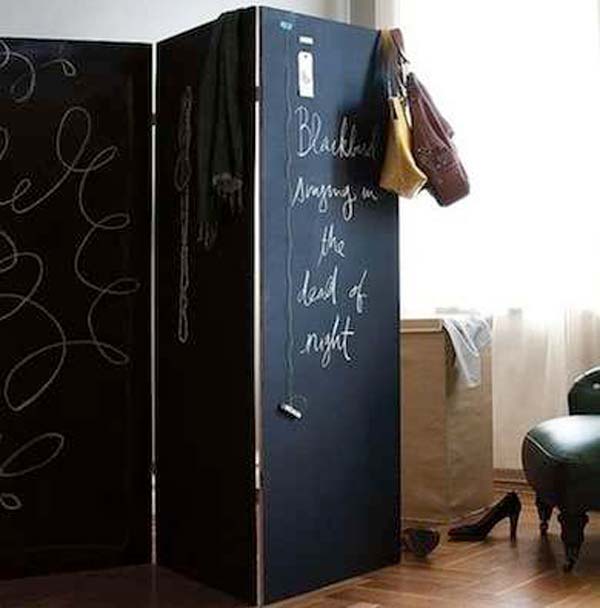 via mom.me
#15 sliced plastic pipes arranged as room divider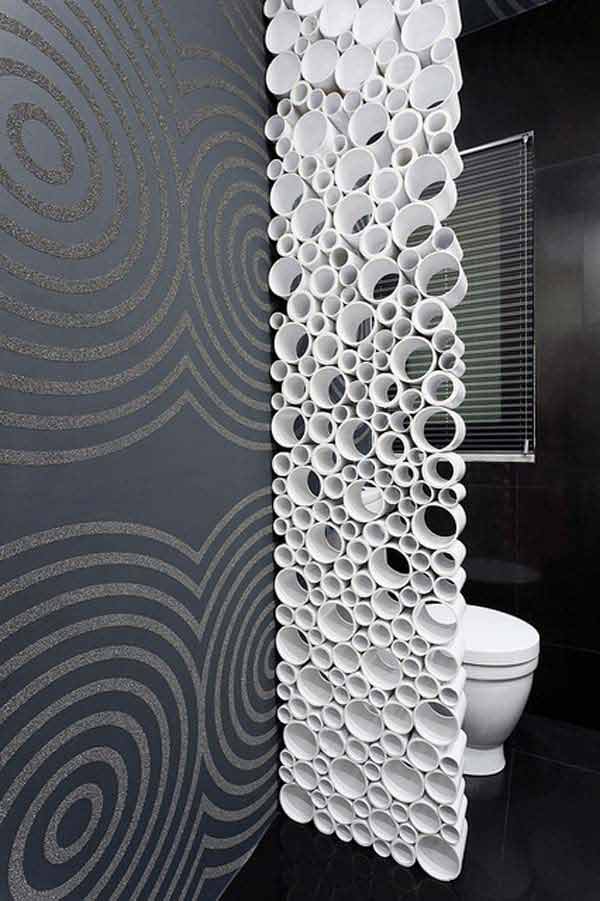 via trendir.com
#16 simply breathtaking lego wall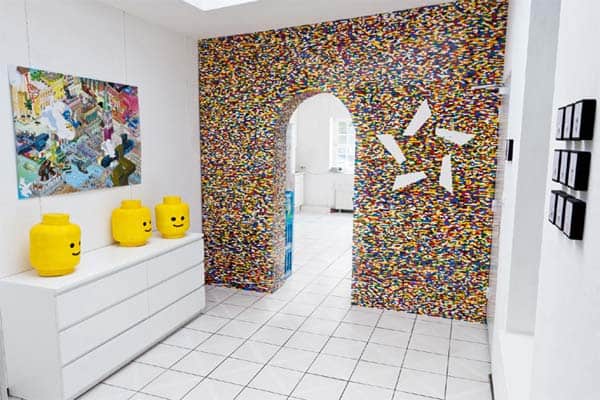 via npire.de
#17 an inexpensive sliding barn door can be a great option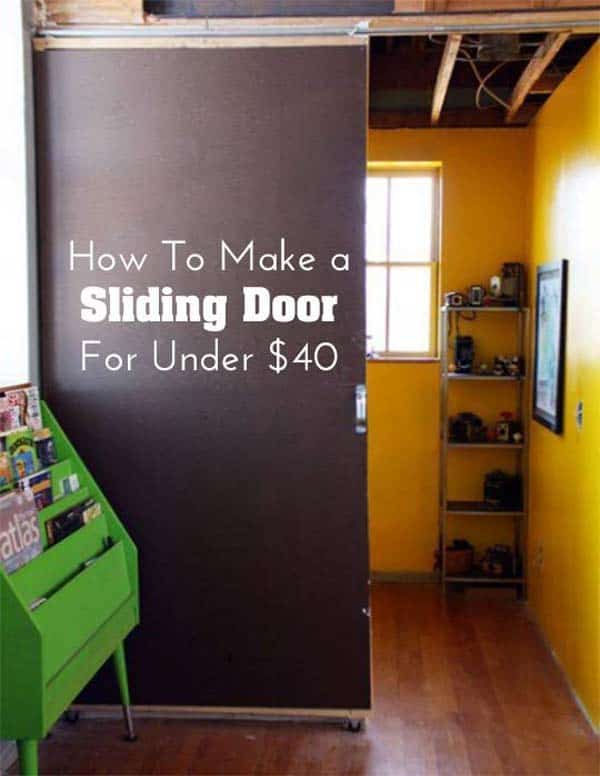 #18 you can make curtains and room dividers out of plastic bottles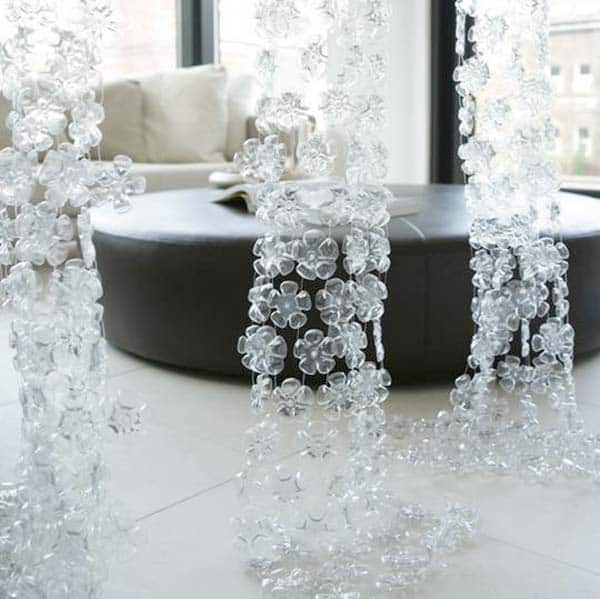 Tutorial @ interldecor.blogspot.com
#19 use articulated old doors as room dividers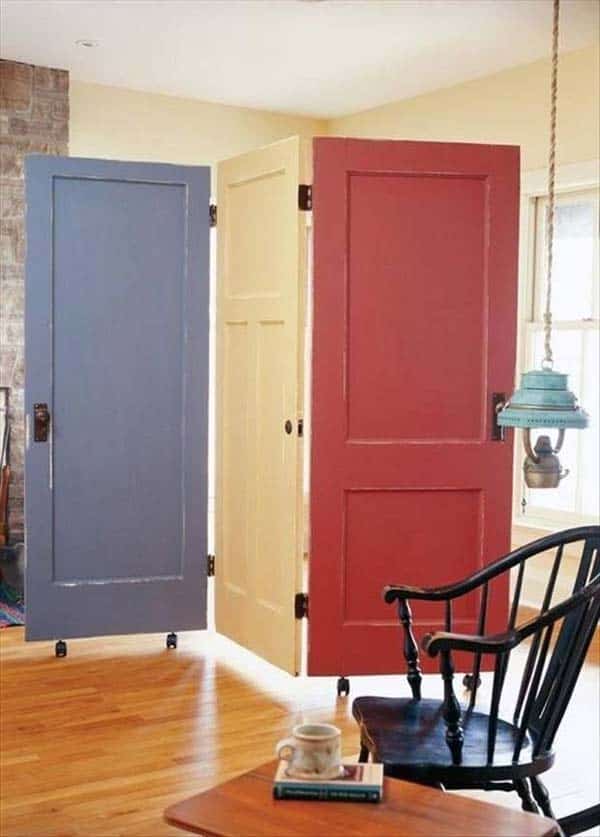 #20 simple chicken wire screen in old window frames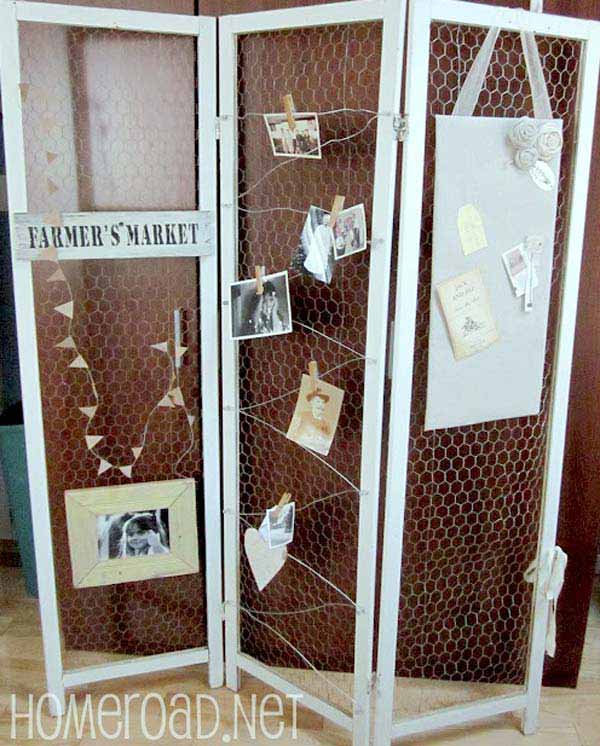 via homeroad.net
#21 a neat chevron room divider or dressing screen can be realized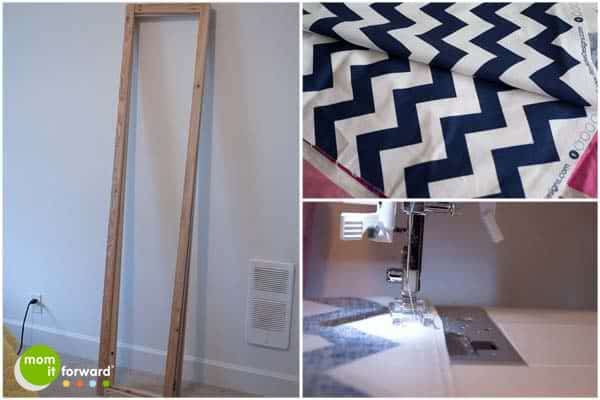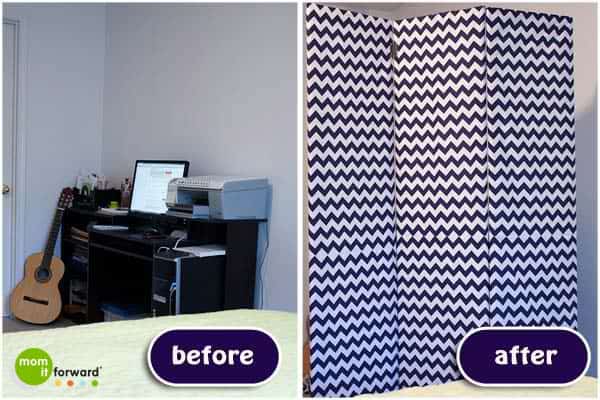 x
Tutorial @ momitforward.com
#22 learn to build a lattice privacy screen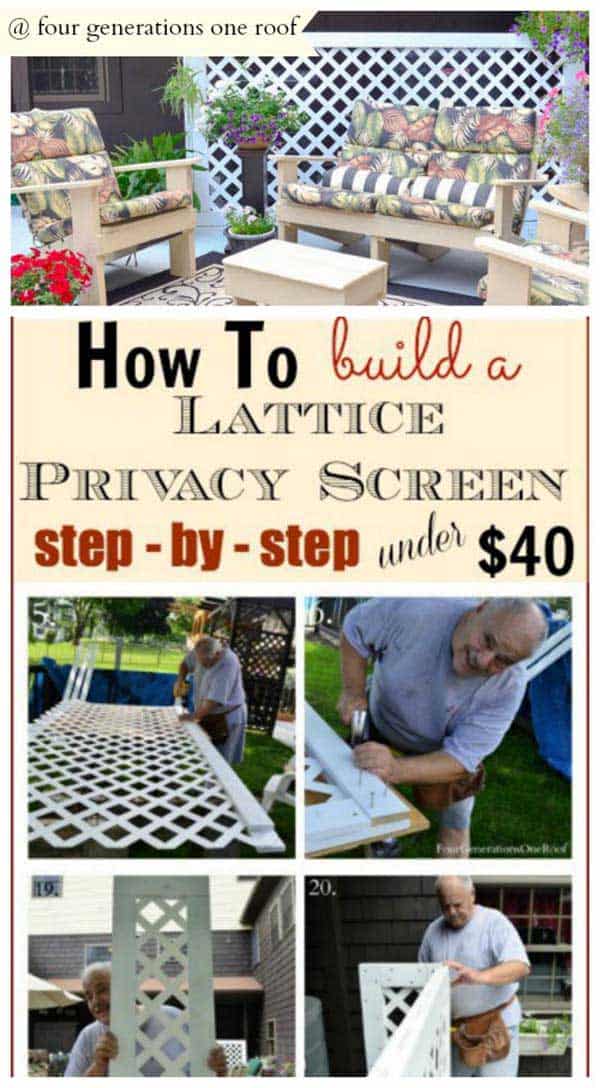 Tutorial @ fourgenerationsoneroof.com
#23 fabric room dividers  can be personalized from top to bottom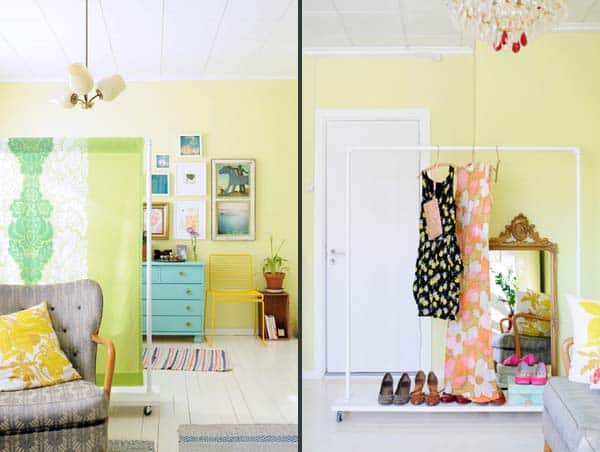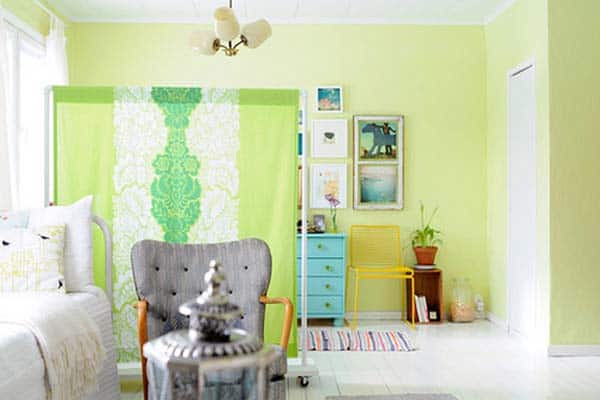 Tutorial @ kootutmurut.com
#24 you can suspend artist's canvases from the ceiling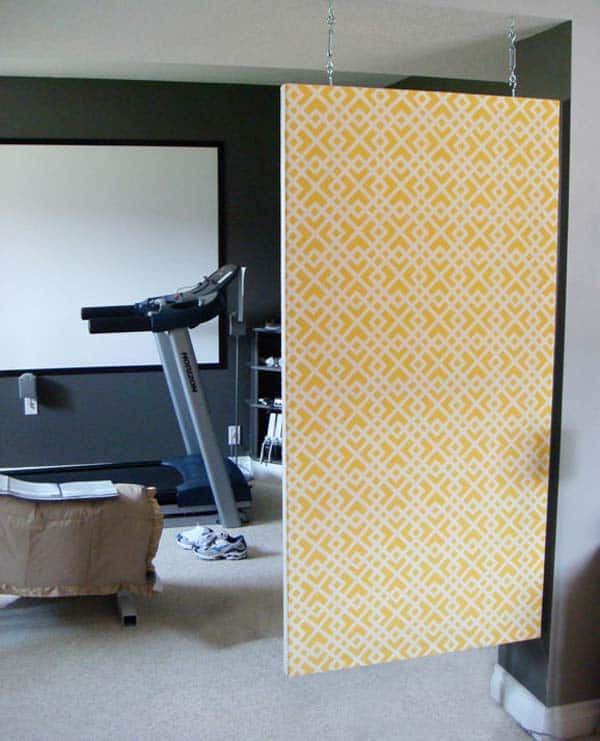 What do you think about the gallery showcased above? We would love to hear your opinion in the comment section below.