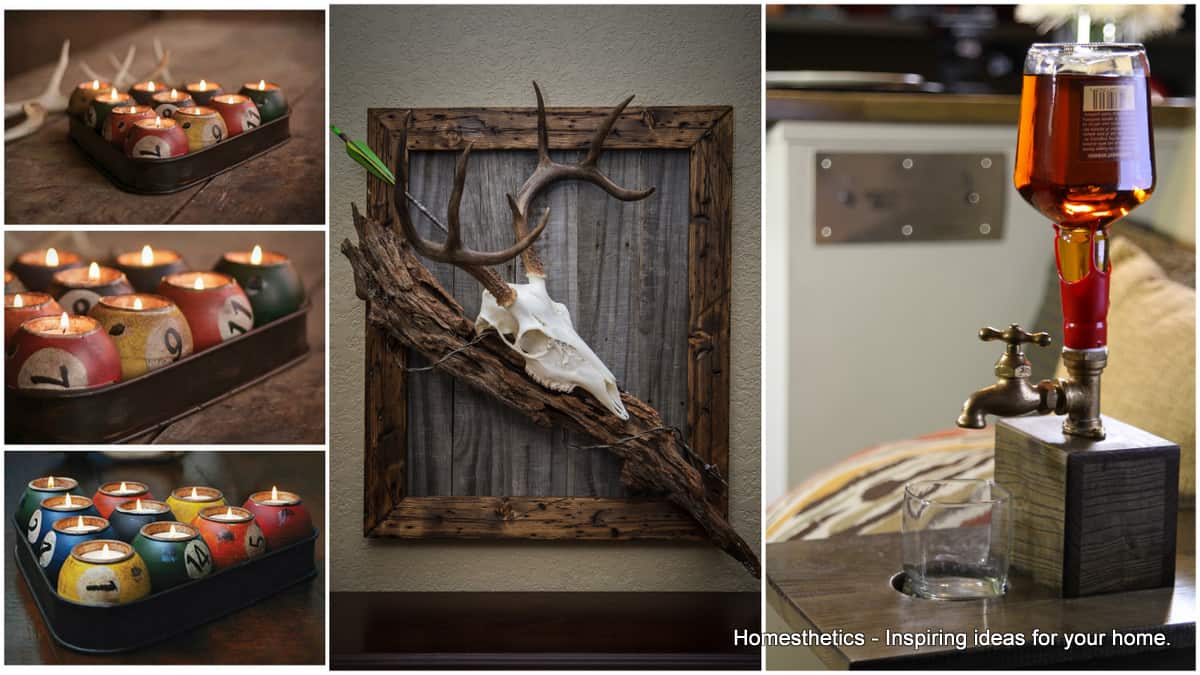 Interior design is usually conceived on the idea of satisfying basic needs, functionality, comfort whilst maintaining either a neutral tone or one that will satisfy the couple'es'/ family's tastes. But when it comes to singles, things are allowed to get creative and a tad different. A feminine apartment is easy to achieve, delicate, elegant, sumptuous, beautiful and complex in detaining, whilst a man cave decor is rather more difficult even if it might not seem so at a first glance. Surely, mixing all sorts of elements, rough, shiny, metallic, dark, bold, controversial appears to be a piece of cake, but actually managing to make them combine harmoniously takes practice and experience. The ideas are endless and all of them so creative and fun, because, let's face  it, a man cave should be above anything else fun and relaxing. With this idea in mind we have gathered a few basic various unique toughs perfect for the ultimate man cave decor. Enjoy the quirkiness.
1. man cave approved wall art
Art can be present in different shapes and forms, rough materials being preferred, wood, palettes, metal. Funny messages with a twist will complement the overall interior man cave decor.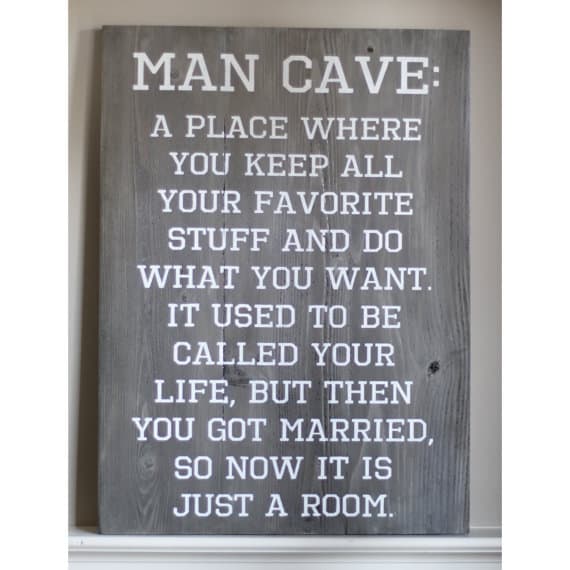 2. expressing love for sports
For the sports passionate, such displays are mandatory. Add a little basketball hoop hung from a wooden pallet board.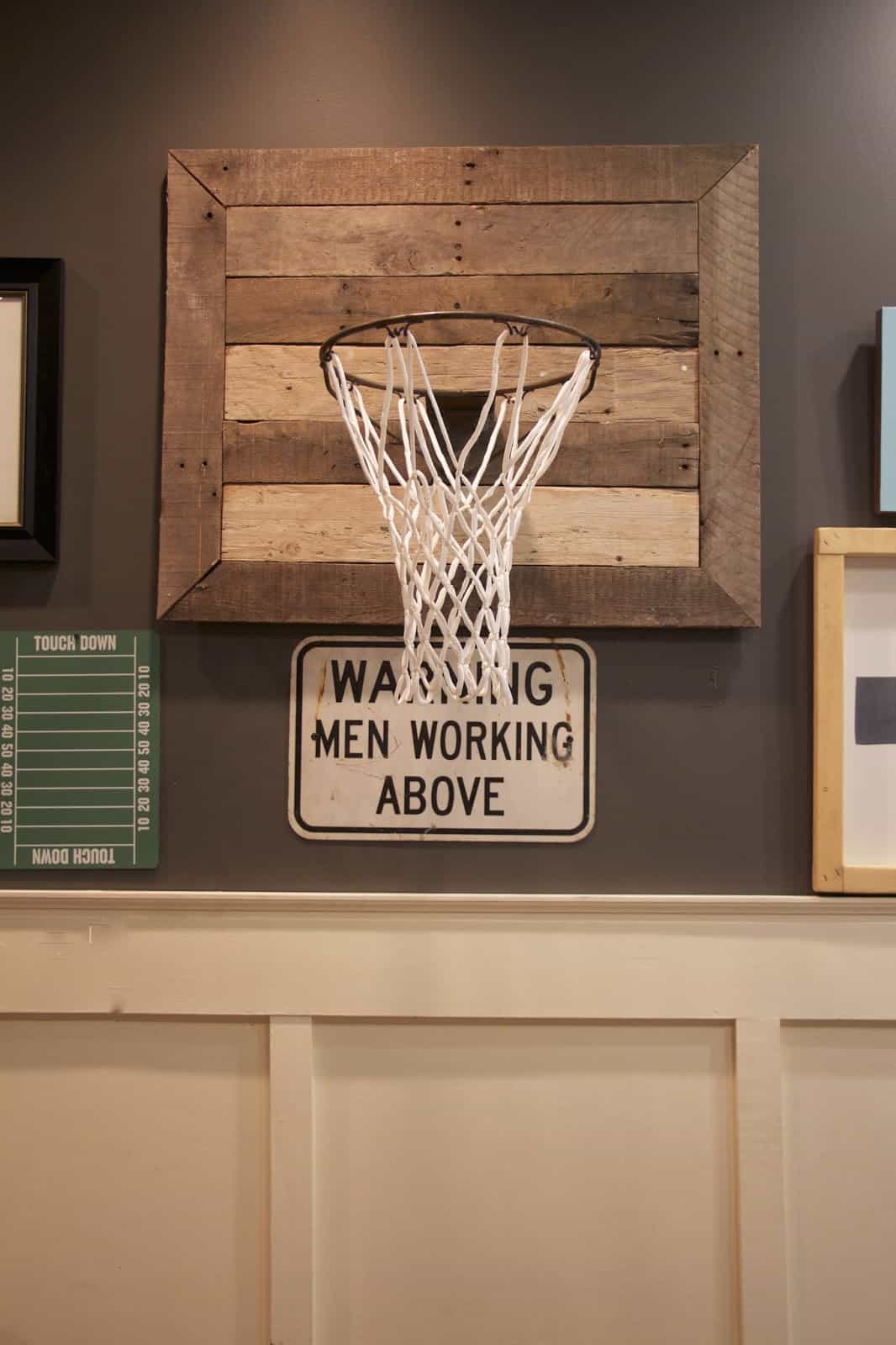 3. unique art piece display
Baseball bats can be merged to form a bizarre form of art for a man cave design, especially if it represents a form of patriotism.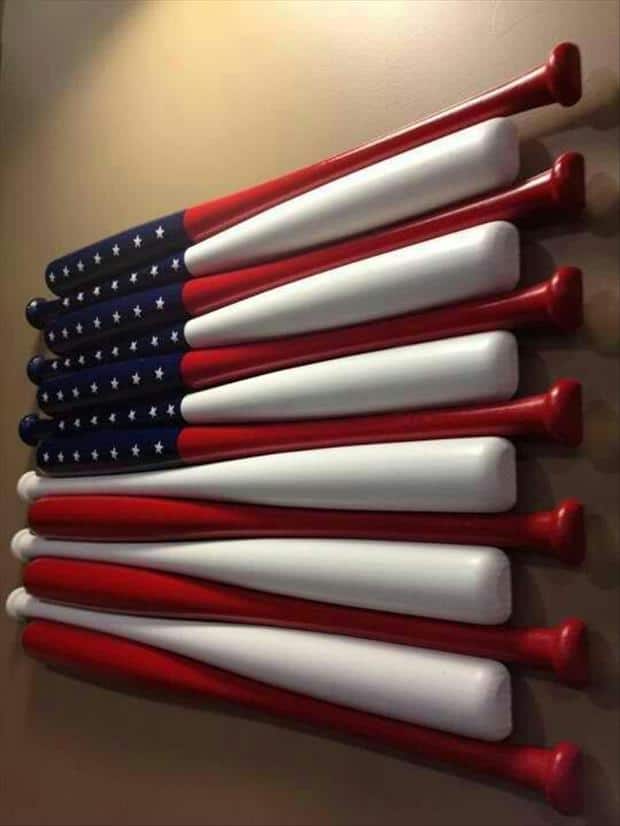 4. recycling the old jack
Recycling glass bottles has become such a huge trend nowadays it was only natural that a Jack bottle should be used as a soap dispenser in a manly bathroom.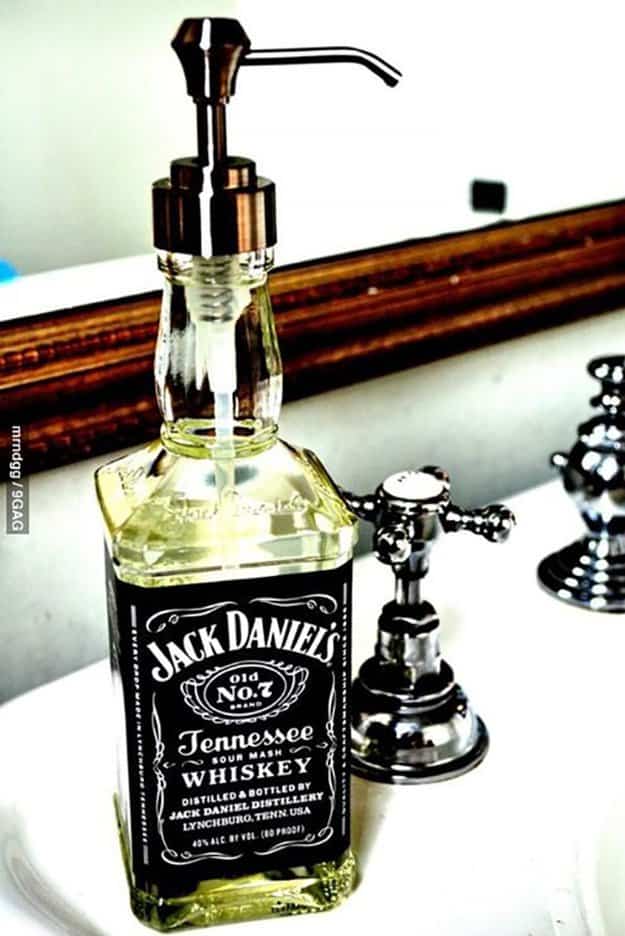 5. reviving mundane items
Leave it to men to find strange uses for mundane items.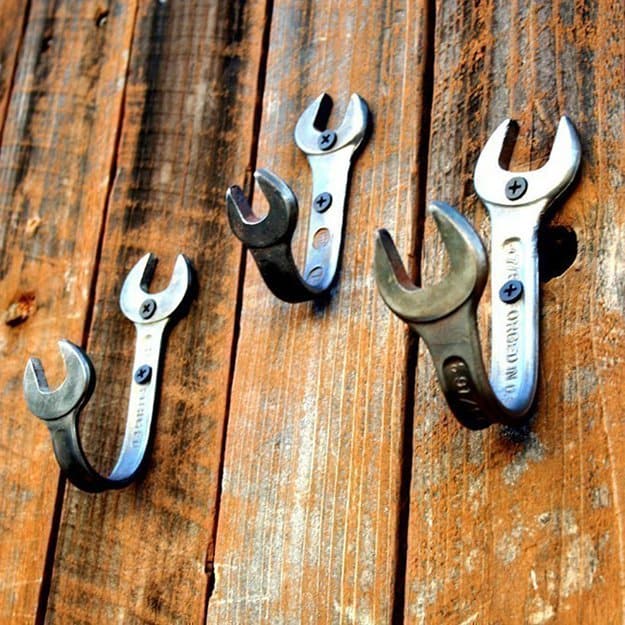 6. offering privacy and adding a note of MySTERy
A man cave can be composed of a single room as well so make sure you make it special by offering it a secret entering spot camouflaged by a large painting or poster.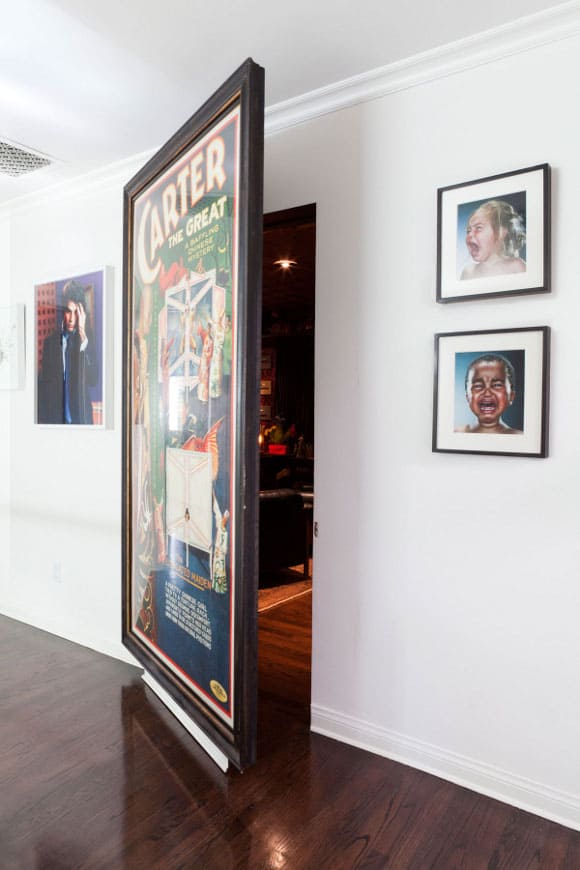 7. INVITING the car inside
If you are to go to the extreme, why not invest money into a car pool table? You will definitely obtain the unique wow factor everyone is looking for.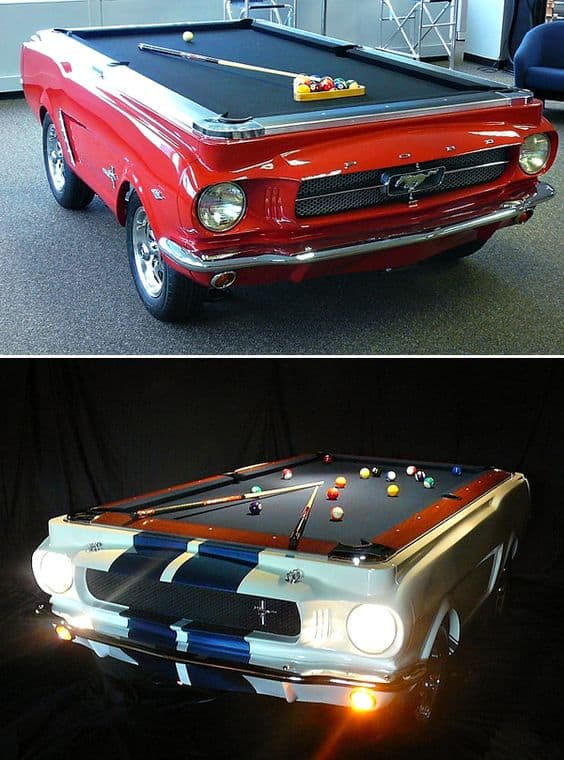 8. COzING up the atmosphere whilst keeping a manly style
A pool bar candle holder that merges both delicacy and coziness of the candle light with the roughness of the old metallic balls into one swift man cave approved package.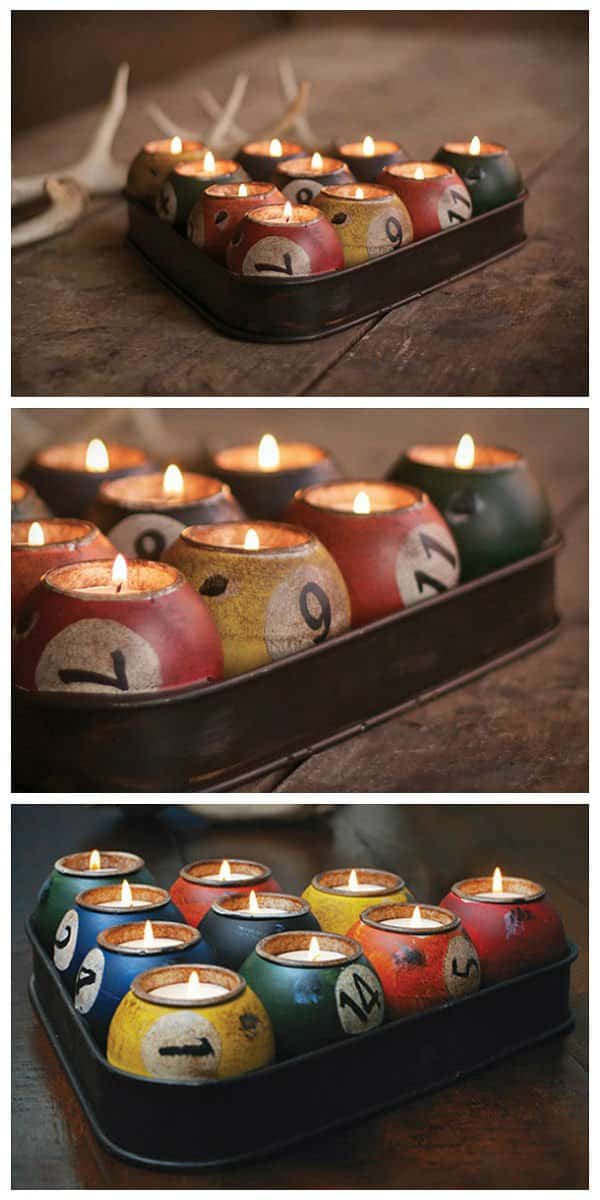 9. dressing the fridge up
Transform the classical bar fridge into something resembling a secret safe for your cold beer.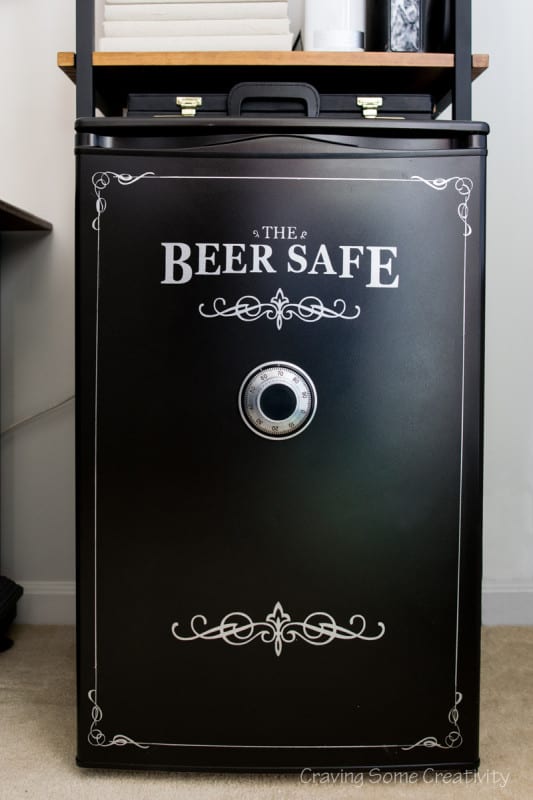 10. a different point of view for bathroom furniture
Try a different approach to the classical bathroom sink by incorporating a half cut metallic barrel.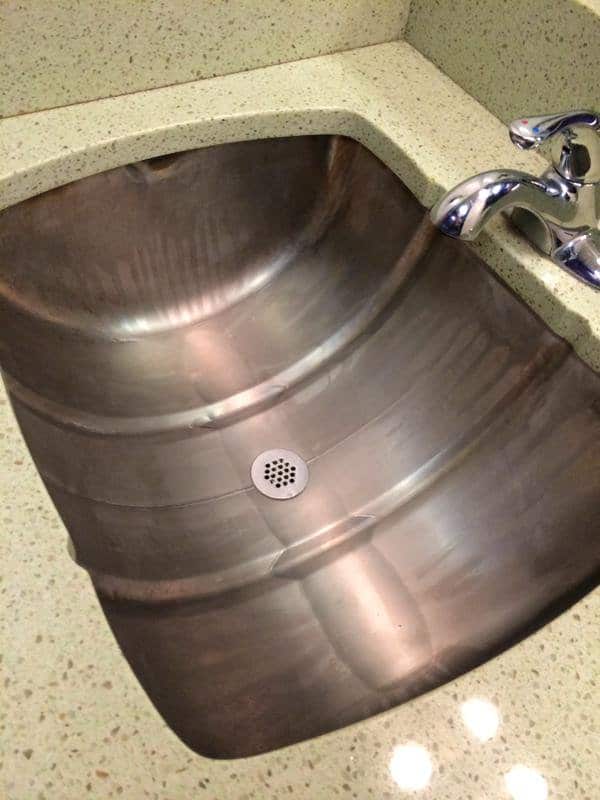 11. a chic twist for the basic coffee table
A huge propeller used as a glass coffee table support and as a piece of art under display at the same time.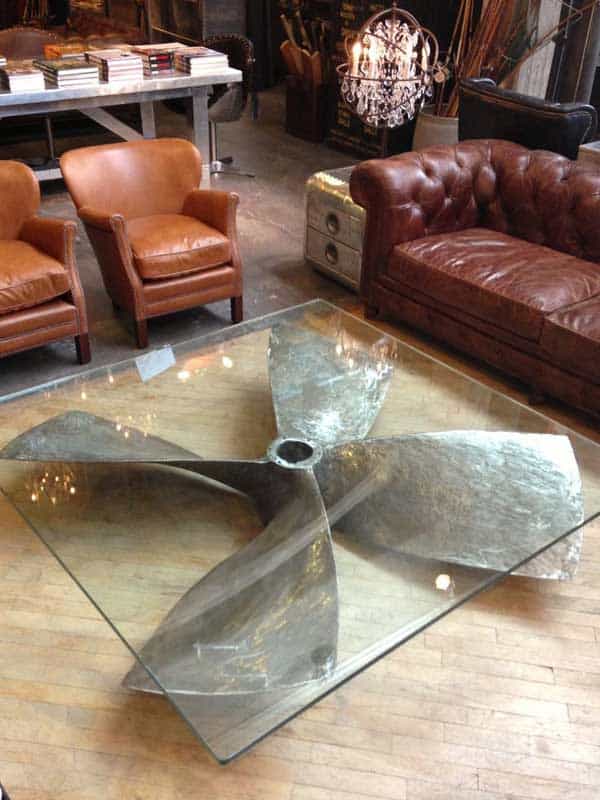 12. INVITING the industrial style in through lighting
The industrial style is appropriate for a man cave decor so don;t be shy in sing cables, cords, whiskey bottles to create lighting fixtures.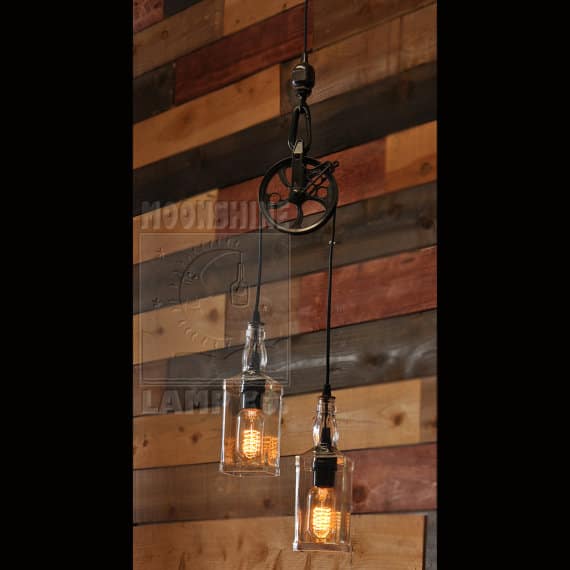 13. getting practical
A piece that will serve both a functional and aesthetic role at the same time, your guests will be impressed.
14. EXPRESSING a childhood love
For the game lovers out there, a Nintendo coffee table is a dream come true. You could even make one yourself.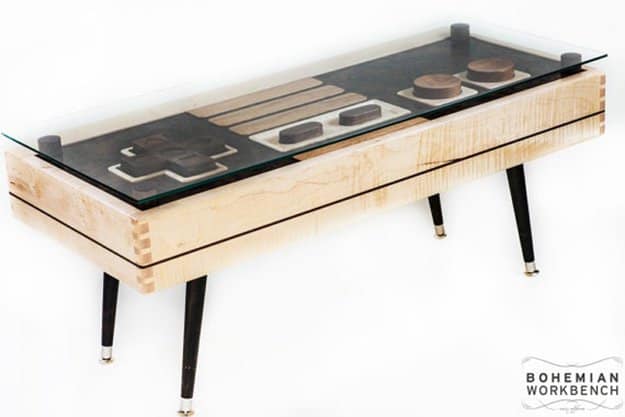 15. setting the base for a man cave decor
Adding dark tones and texture through brick walls will set the scene for your man cave decor.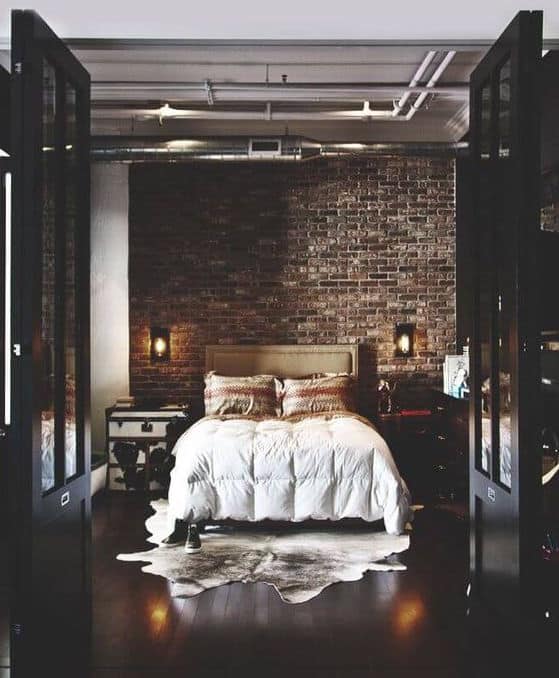 16. adding COLORFUL twists
Recycle salvaged beer caps to create a colorful unique mirror frame.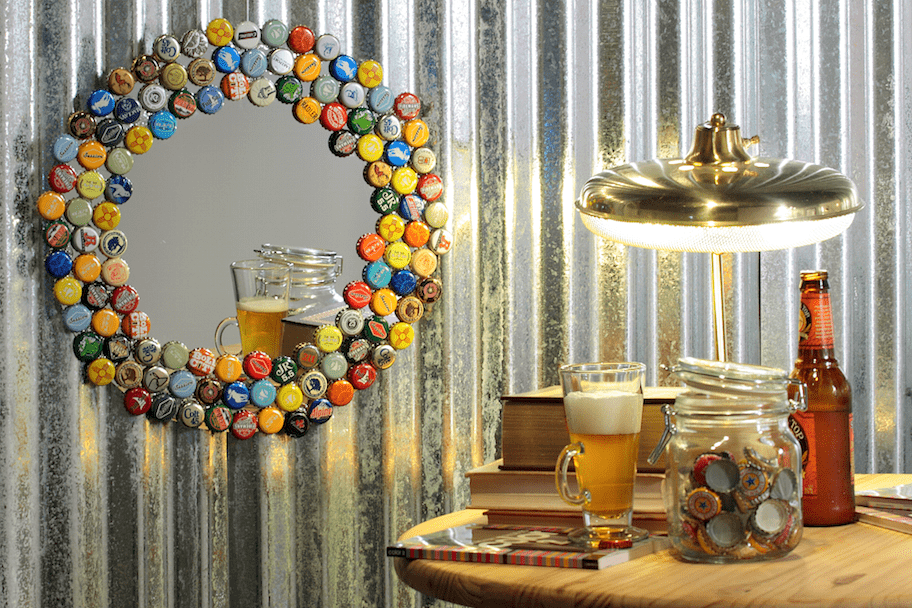 17. a different way of expressing art
As we have mentioned above, there is no room for sensible, feminine pieces of art in a man cave decor.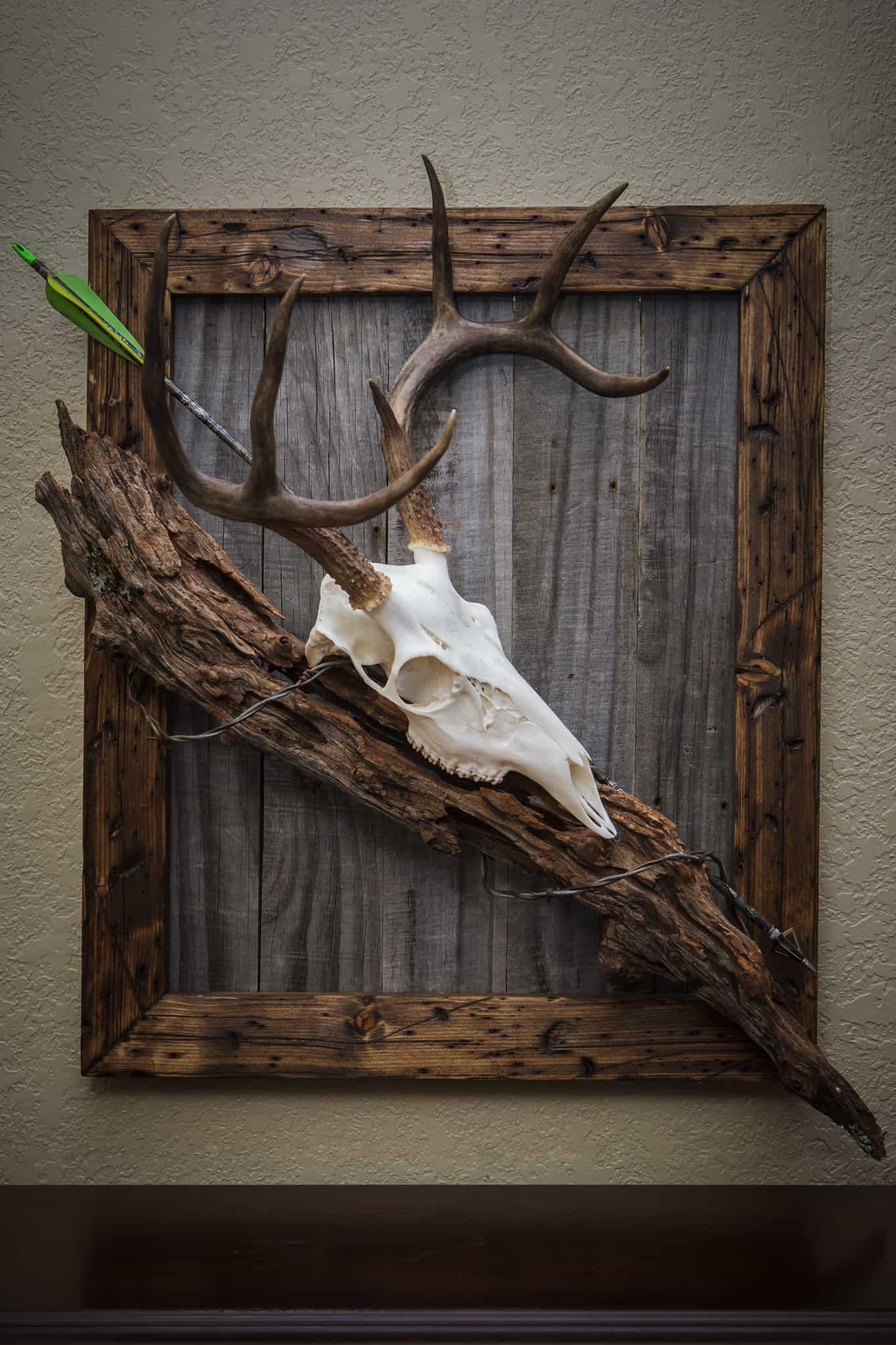 18. adding a ROUGH touch
License plates and palette wood merged to form a functional piece for the bathroom.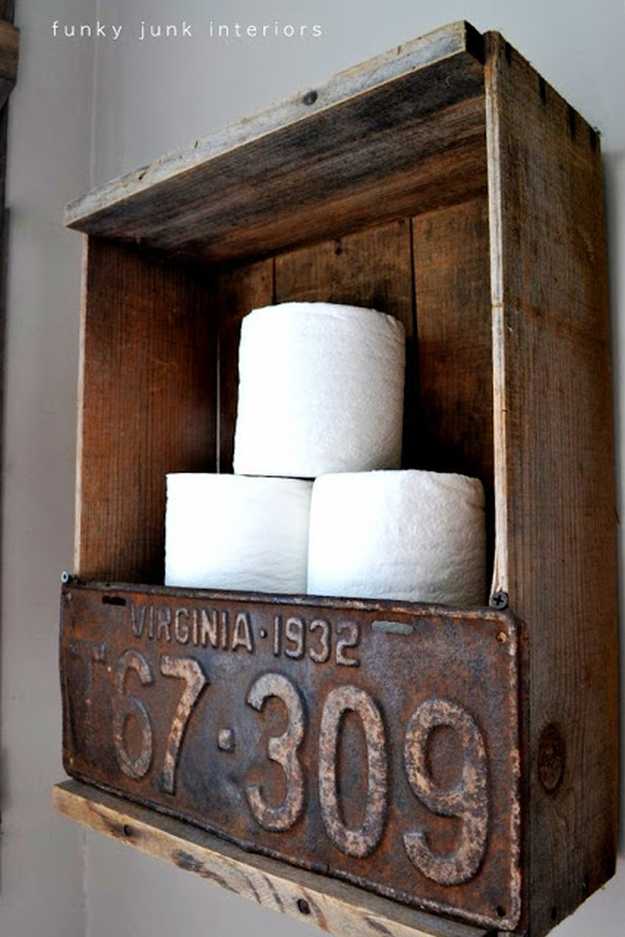 19. allowing the superhero in you to shine
Display accents or background revolving around the superhero theme all men and boys like.

20. relaxing in comfort and style
A classical lounge chair is a must, place it in your relaxation zone.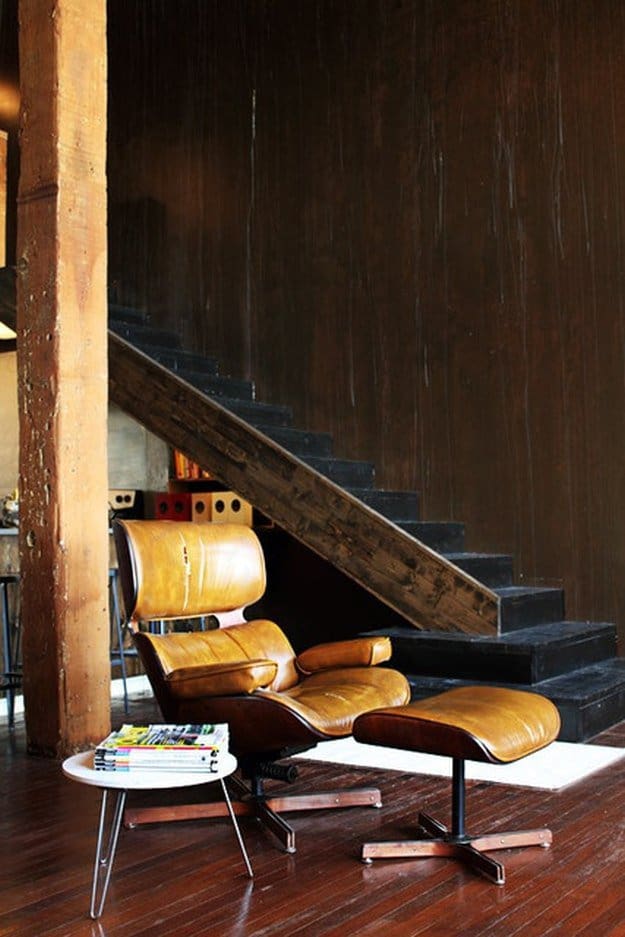 21. the little details
Transform classical items and give them a manly personality, claim them your own.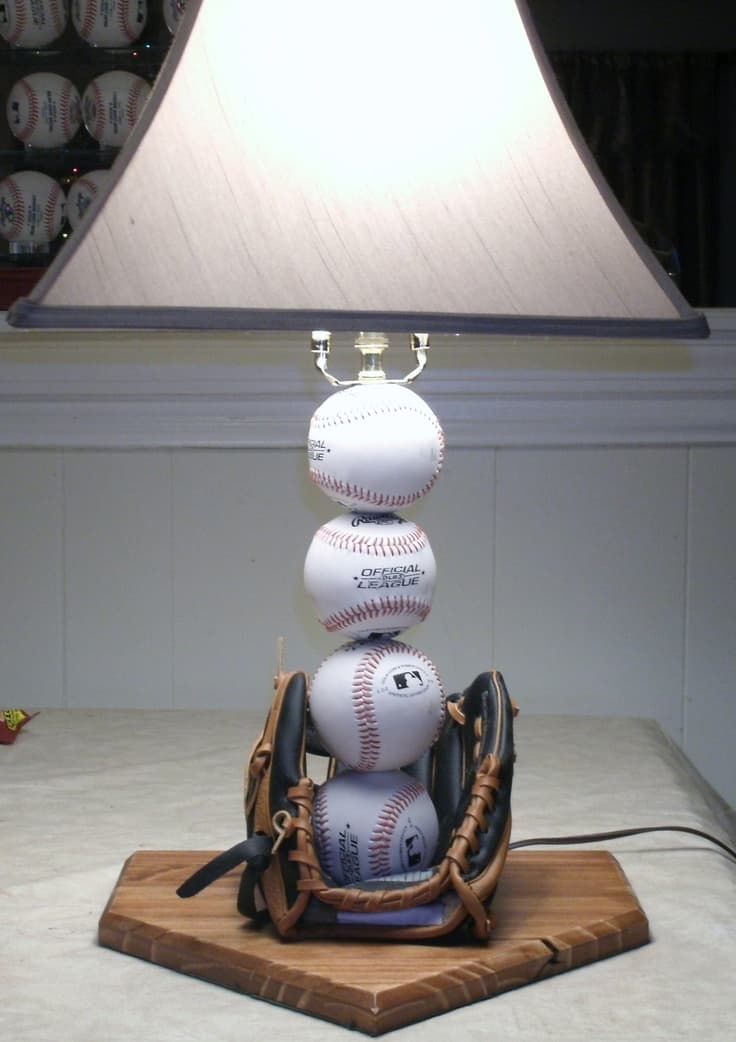 22. basic needs should be fulfilled
If a kitchen is included into the man cave area, keep it simple and add a twist.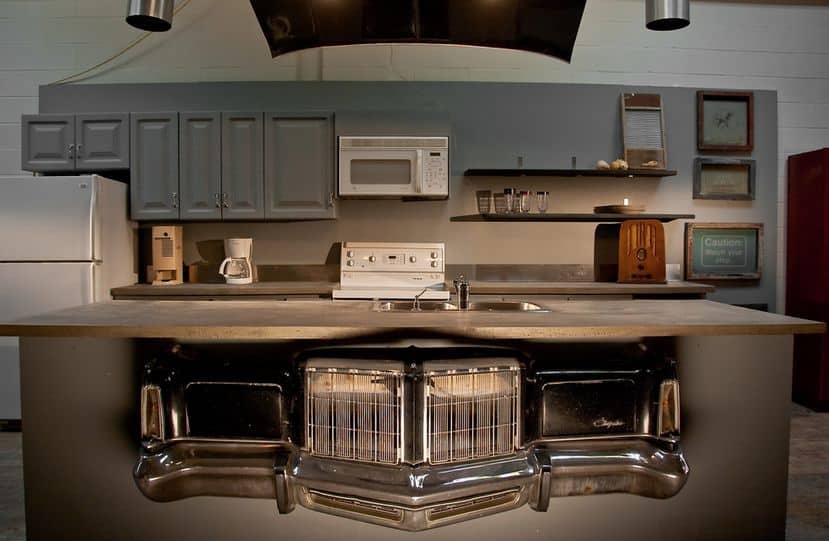 23. being practical and inventive
A resourceful method of never loosing the keys around the house,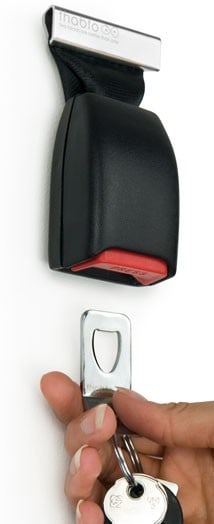 24. expressing a different style
A bathroom, a man cave bathroom is suppose to have personality.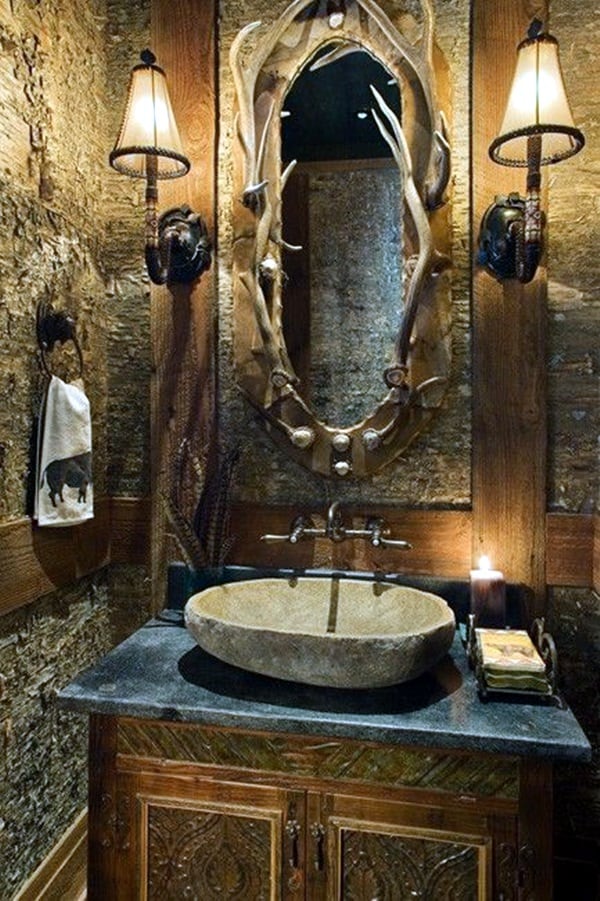 25. focusing the attention on a key element
The ultimate bar zone is the key element of any man cave decor.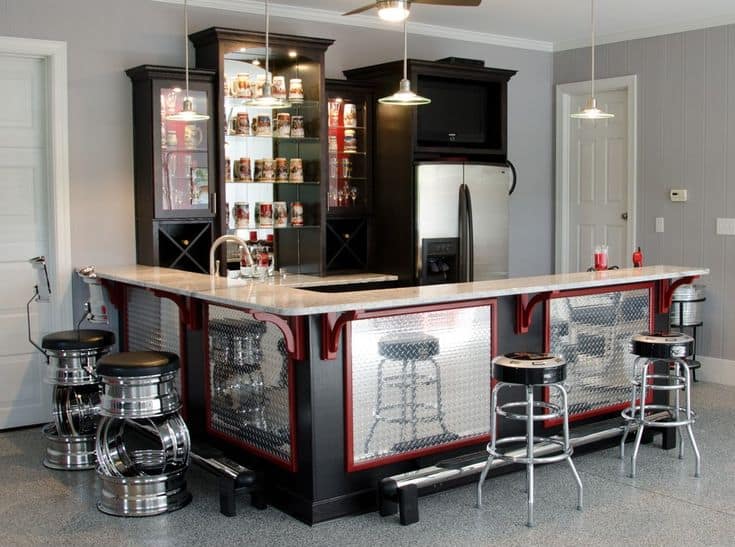 Source unknown
What do you think about the man cave ideas presented above? Do they satisfy your needs? Feel free to share your thoughts on this topic in the comment section below.