Updated on
by Andrei Vasiliu
Andrei is master of sketches, models and dioramas here at Homesthetics, a skill-set that greatly emphasize his architecture background. He is responsible for curating and approving all content that ranges from pencils and airbrush kits as he tests them thoroughly in his artistic pursuits.
Expertises: Sketch, Drawing, Pencil, Airbrush, Diorama

Reviewed by
Sudarshan Kar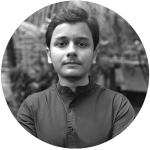 As Lead Editor of Homesthetics for almost a decade now, Sudarshan knows the website inside-out. His journalistic experience shaped the editorial and integrity guidelines that define the platform today.
Expertises: Painting, Art, Drawing, Pastel
&