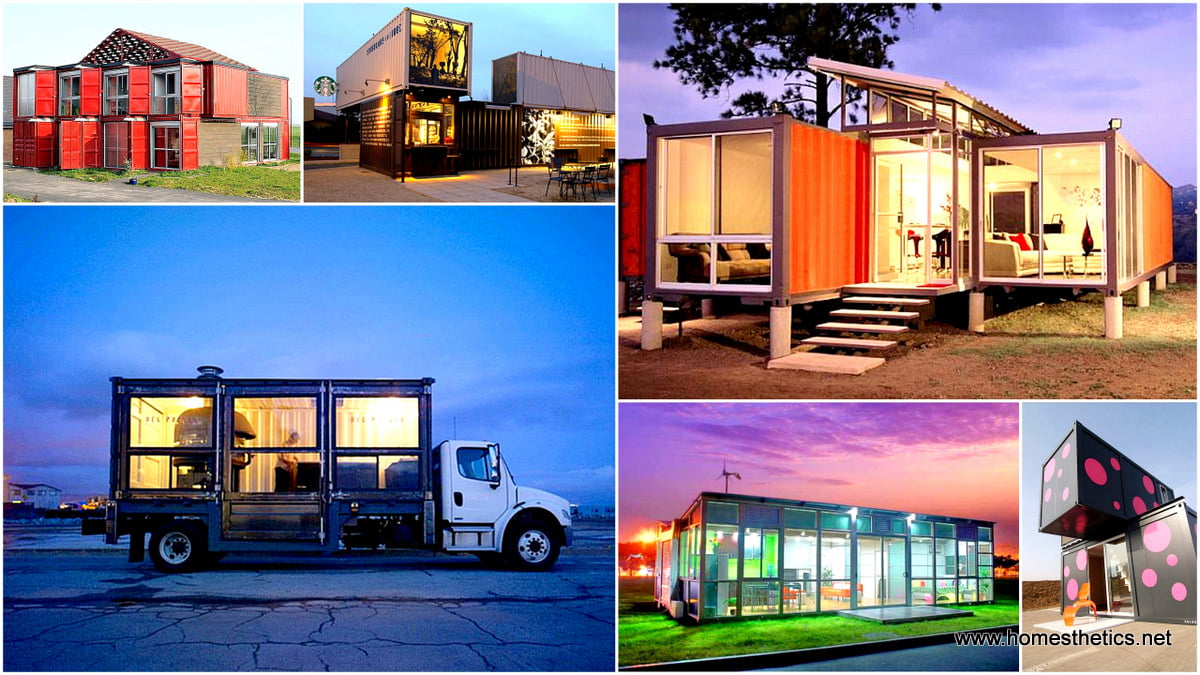 The structure of a home is an important element which defines the outward look but also the interior spaces which will be used. Since the inception of a plan , a structure may define the future living experience , a variety of materials can be used and time again new materials appear , at first they are quickly dismissed but in time they gain momentum and their use is widespread. Today , the choice in materials and structural components is greater then ever , and materials tend to take into account not just the immediate issues of weight flexibility but also the larger economical context , its easy use etc. Containers fall into a specific category of structures , because through their shape they can be easily adapted into a living space and as far as structure goes they are more or less a complete metal box . Their wide use makes them easy to come by and their geometry creates an opportunity to create a comfortable  home while at the same time repurposing materials and making a great conversion from transport/cargo to a more enduring role suitable to their metallic  components.
Architects  offer  a wide range of solutions , both stylish and contemporary , proving that design can go a long way when it comes to conversions , but also the fact that the metal box-like structure and its basic layout can easily be adapted . The material itself has many uses , but in this installment it doesn't just justify costs but also provides an adequate use for a material so precious and enduring such as metal , thus offering houses with a sturdy flexible structure.
Shipping Container Homes
#1 Maison Container Project by Patrick Partouche
First is the House designed by Patrick Partouche-called the Maison container project. The containers create here an interesting volume through their position in relation to each other, creating an interesting and simple facade . Located on a  2,240 square feet area near the river Lille in France  , it cost some € 221,000 to build this lovely house.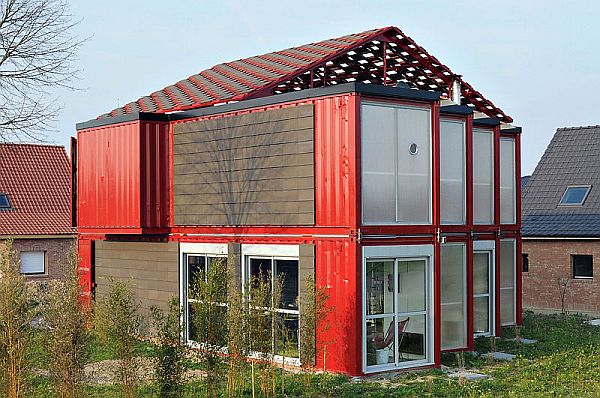 The interiors make full use of the container structure and their ability to join and create wide spaces , thus a comfortable interior is located inside with a grand opening toward the garden . This container home is perfectly balanced both in its outward looks and in its interiors.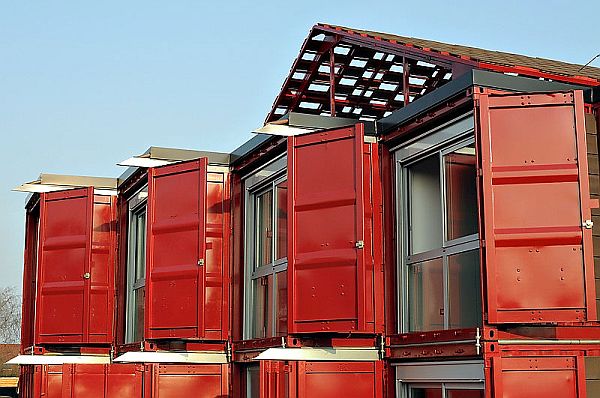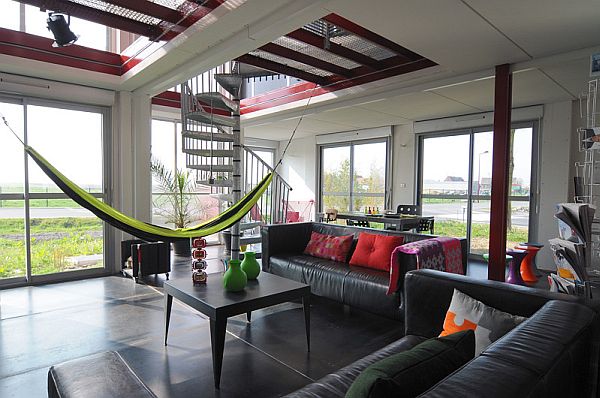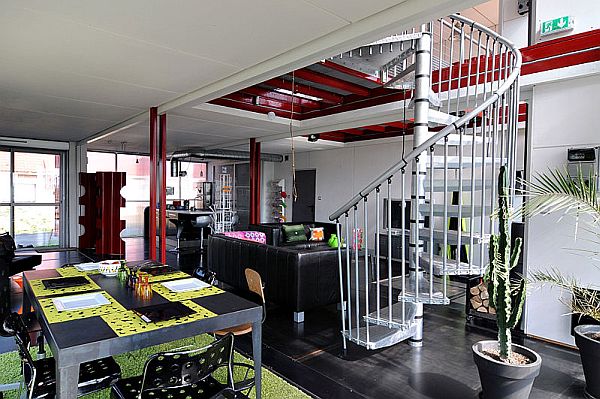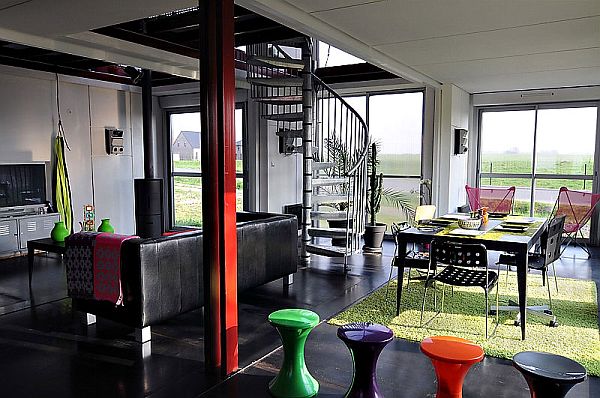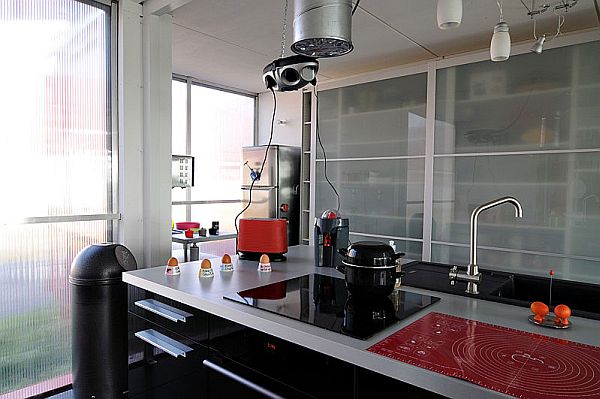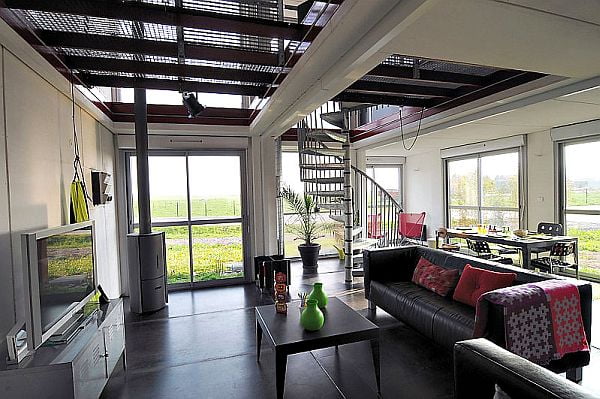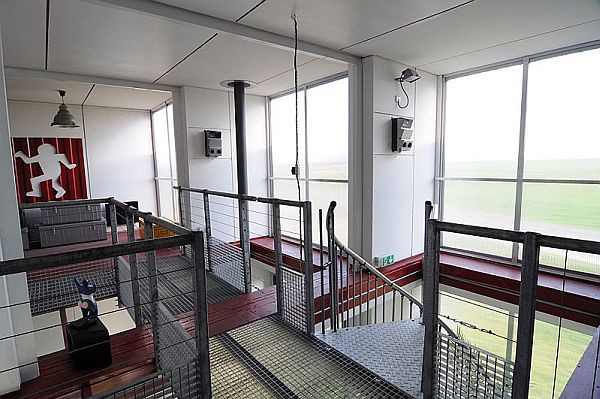 #2 Old Lady House by Adam Kalkins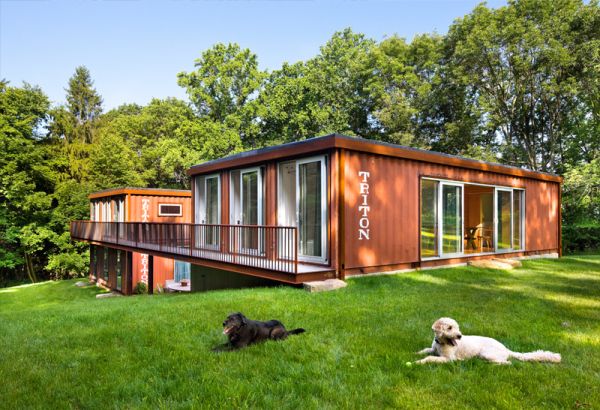 Made almost entirely out of shipping containers , Adam Kalkin proves that a great solution that takes into account landscape and textures can transform the containers into a genuine living space.Taking terrain into account and having a central court/garden the house offers many wonderful perspectives and views and with its carefully selected interior  textures , sliding glass windows and doors and eco-friendly materials creates a warm cozy home.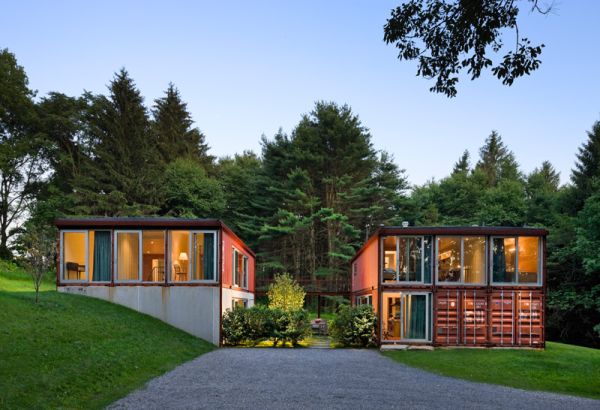 .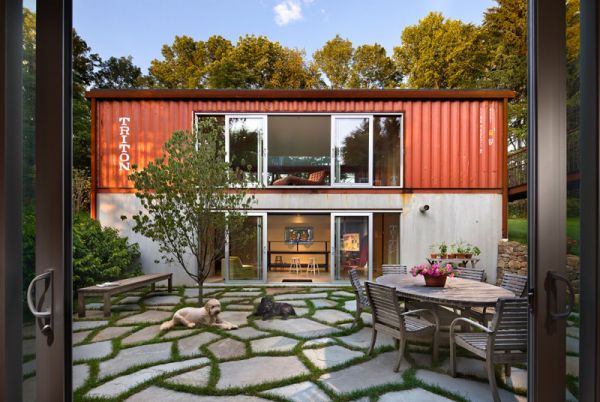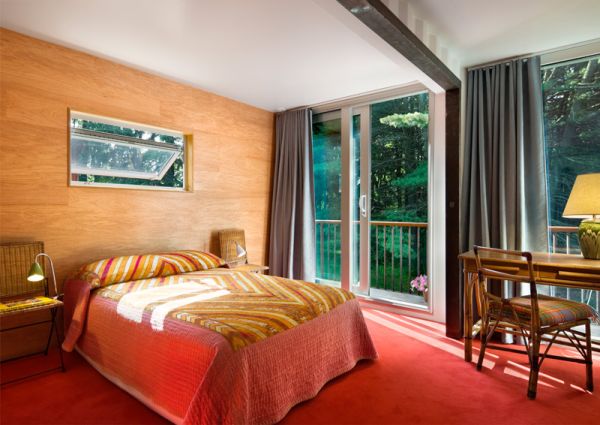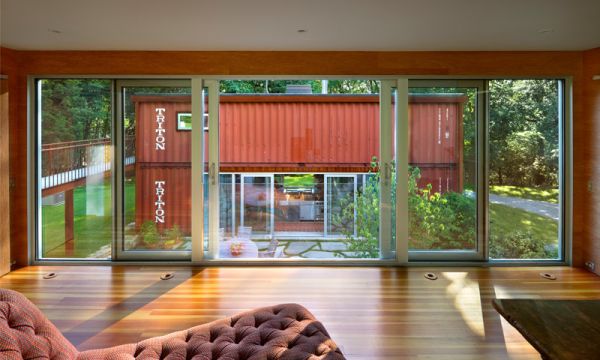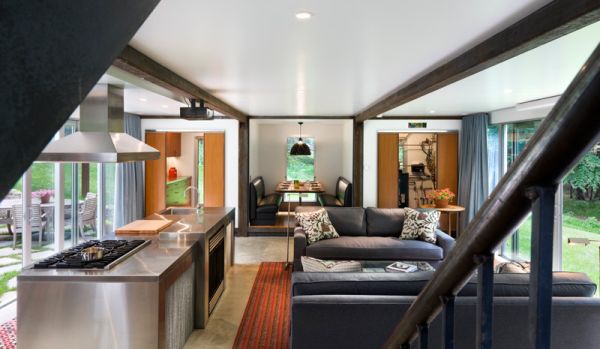 #3 Containers of Hope by Benjamin Garcia Saxe Architecture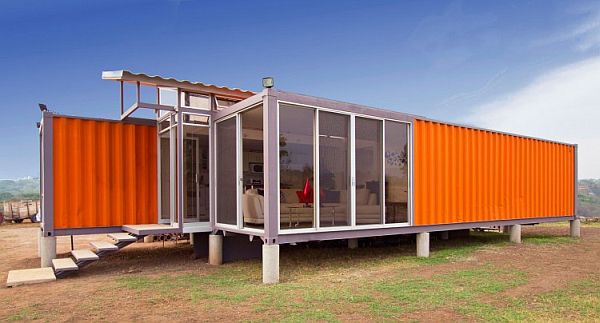 Benjamin Garcia Saxe Architecture and his "Containers of Hope " provide quite a high standard of living and an inexpensive option available  to wide range of people. They are designed using just 2 containers , and giving a total area of just 1000 feet of living space , however coupled together with a minimal interior design and the way windows are positioned within the volume according to the function of a room , a spacious area can be simulated . They can easily provide an alternative for an apartment , and at just 40 000$ they can be a viable option for either a home , or a vacation retreat for the entire family . This specific design can be found outside San Jose, Costa Rica.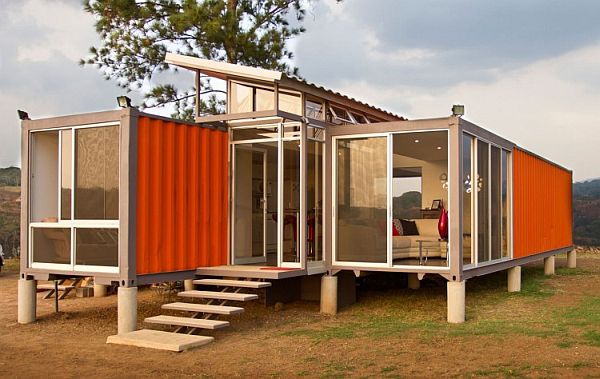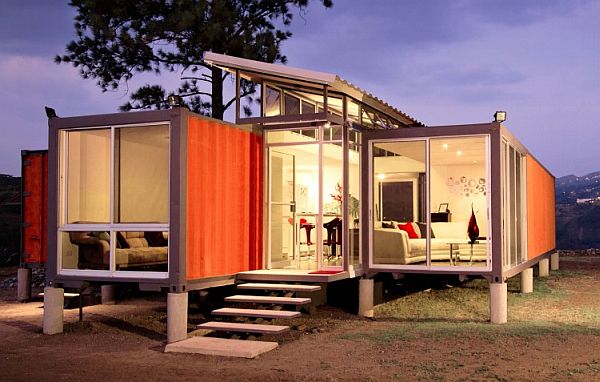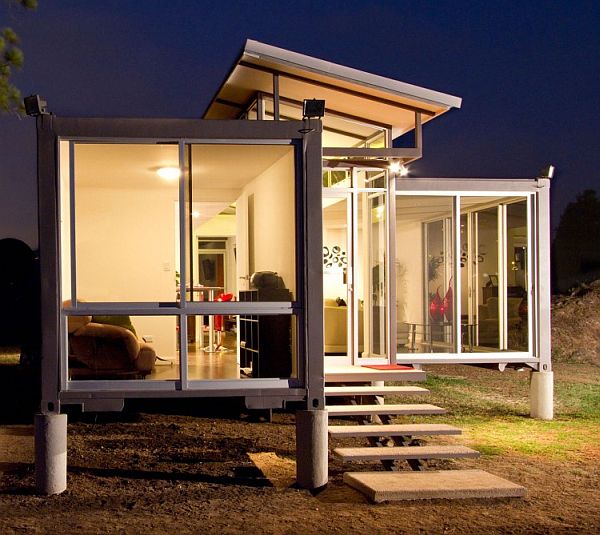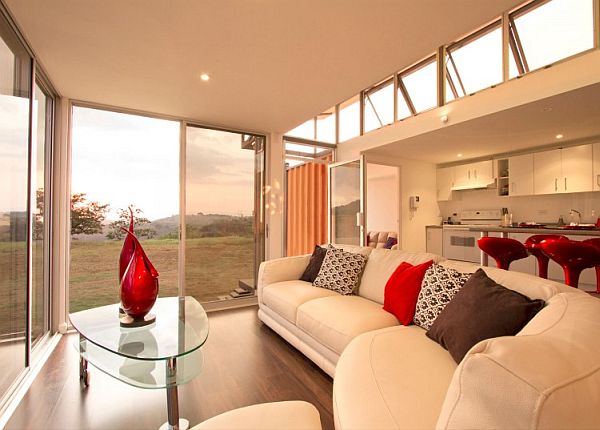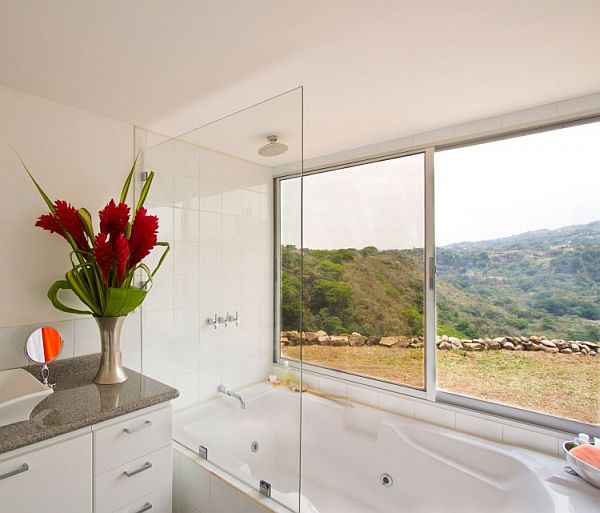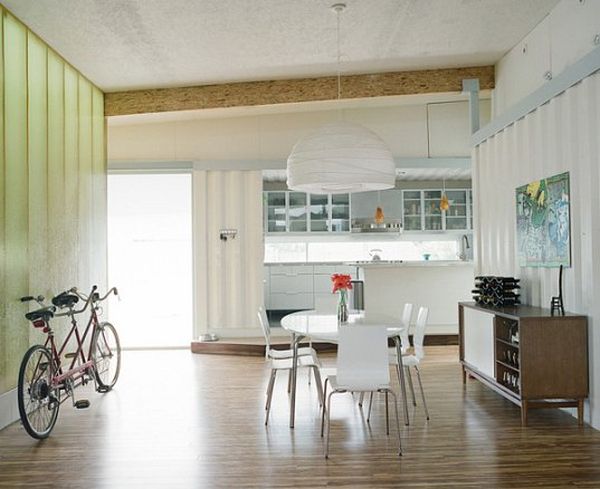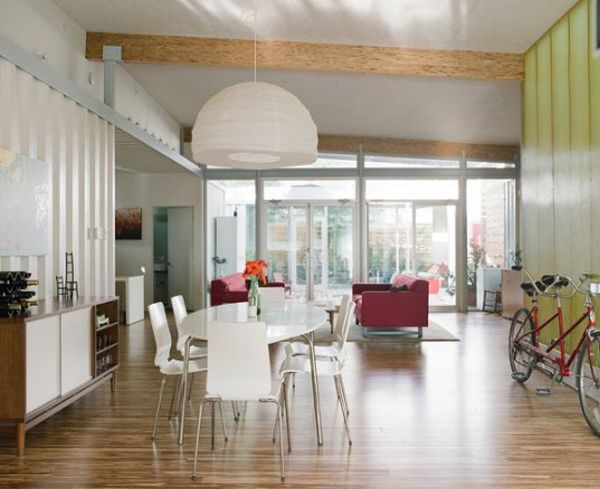 #4 Crossbox House by CG Architects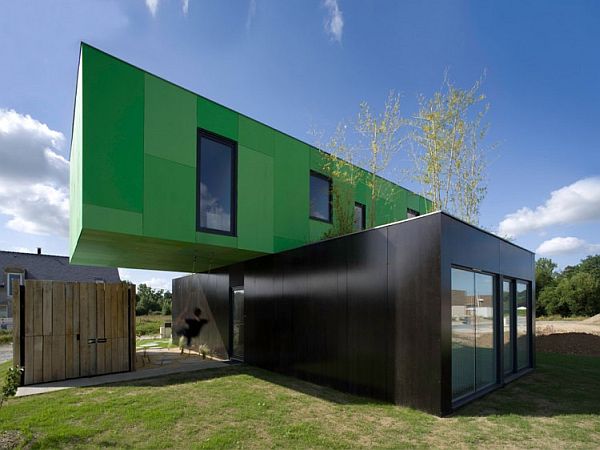 Nest up is Cossbox House designed by CG Architects. Made out of shipping containers , it creates a playful and stylish image , one that can easily be integrated into the look of contemporary architecture . With carefully selected textures and colors an interesting outward image is projected on to the viewer . But this is not all because the interior is just as chic as the exterior and relates in an interesting way with the surrounding landscape. Its an intelligent design with refined look and use of lavish wooden tones , simple finishing of the walls in white coupled with wide space impression given by the simple geometrical shapes of the containers .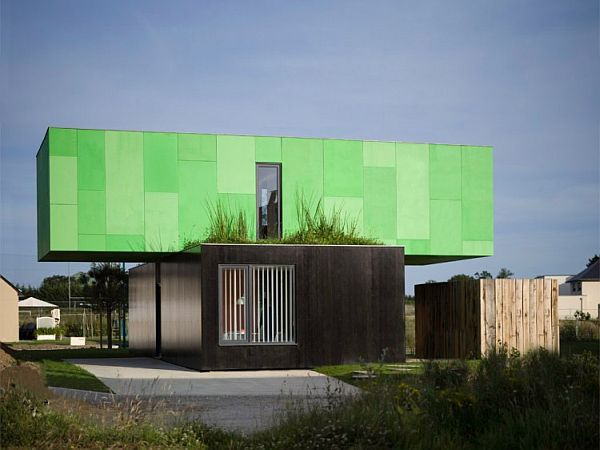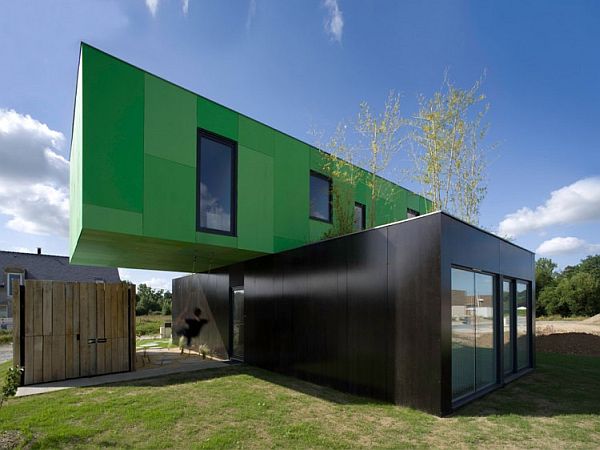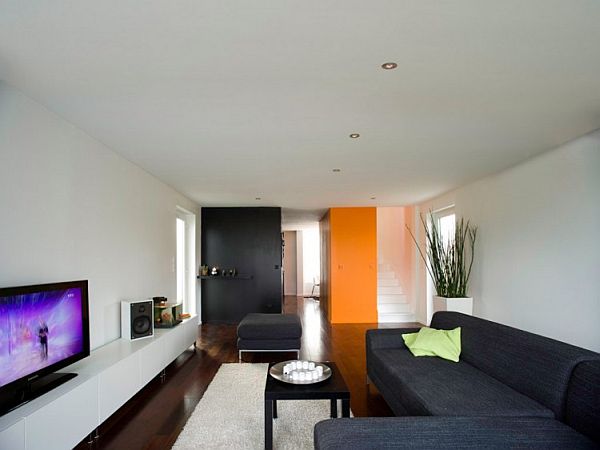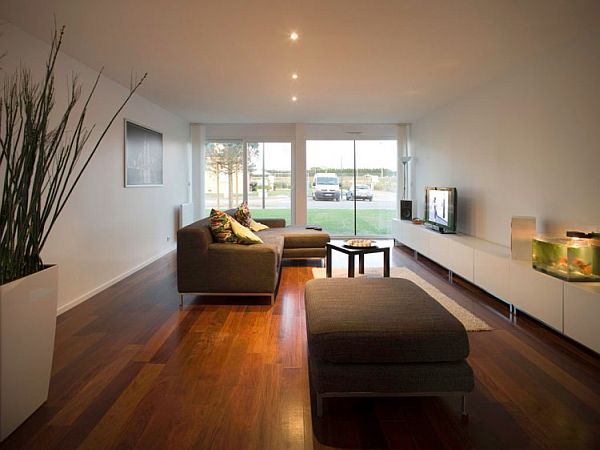 #5 Private Cabins at the Alterra Beach Resort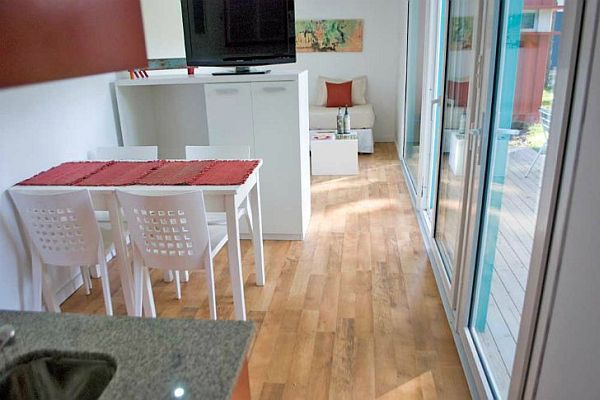 Alterra Glamping  on the Pinamar beach in Argentina is a wonderful colorful resort and with the help of  architect Clorindo Testa an eco-friendly touch was added  by using old re-purposed shipping containers as private cabins on the beach for tourist and guests . The cabins offer all contemporary luxuries in this resort hidden from the noise and hustle of the modern world . The design is based on the relation of the cabin with the surround natural background , thus ensuring a serene and peaceful atmosphere for the occasional guest/tourist.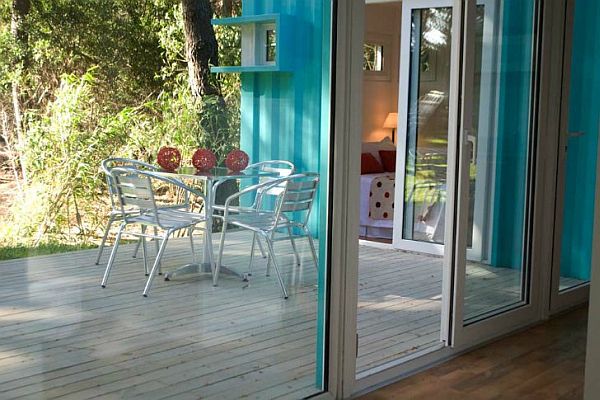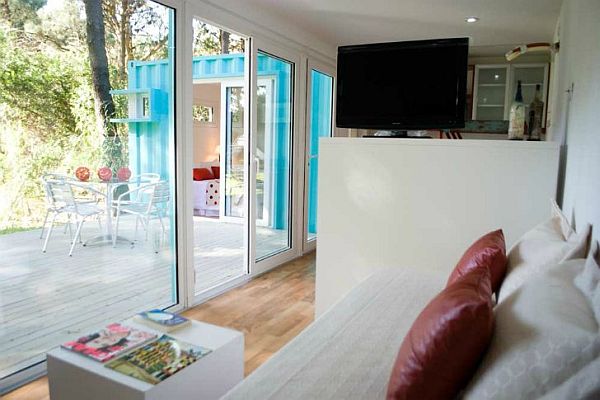 #6 Shipping Container Guest Houses by Poteet Architects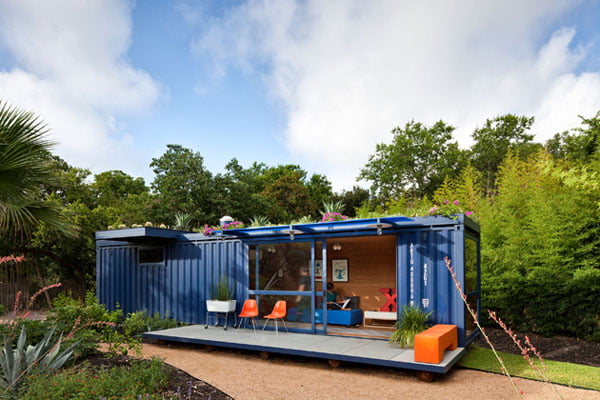 Poteet Architects bring you an alternative to the tradition guest house with this cheap and minimal design that couples the simple geometry and looks of a container with a warm interior design using wooden finishings for the wall and floor . The design even provides a patio space on which you can enjoy the surrounding landscape . The patio and giant glass sliding doors create an interesting connection with the exterior landscape and add up to a very crafty idea . This way you can easily incorporate the design into any any housing plan easily!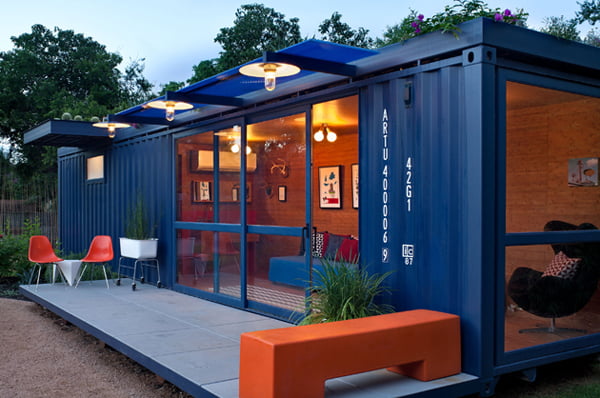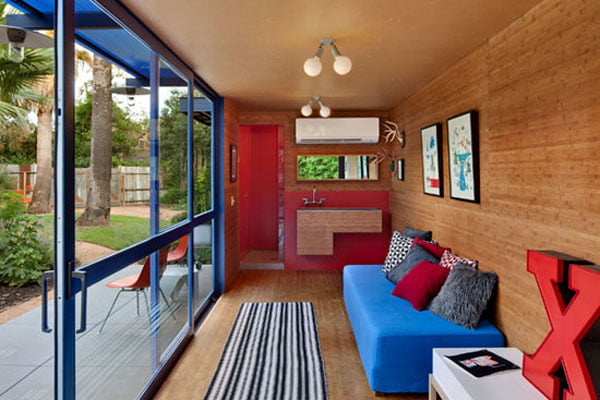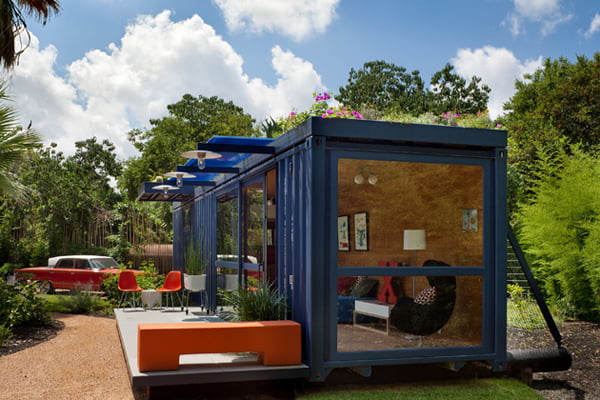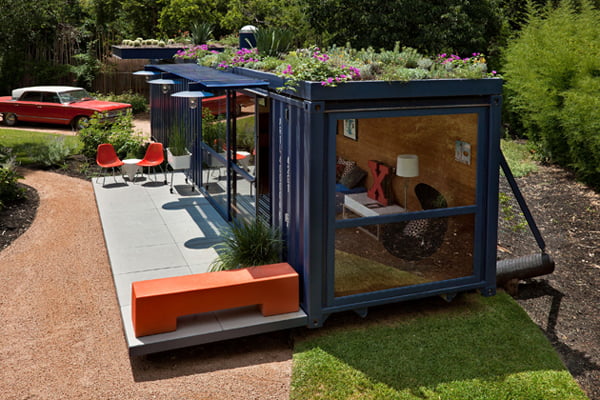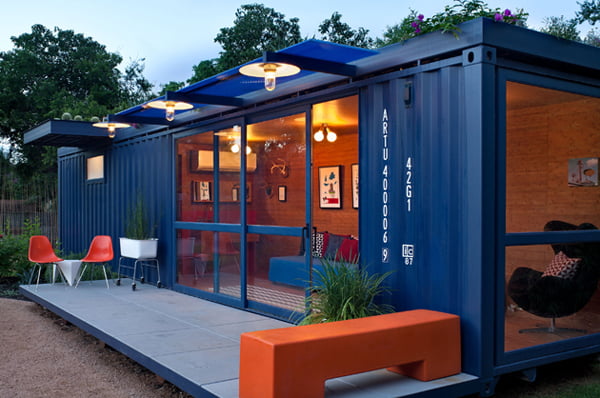 #7 Vivacious Shipping Container Homes by Marcio Kogan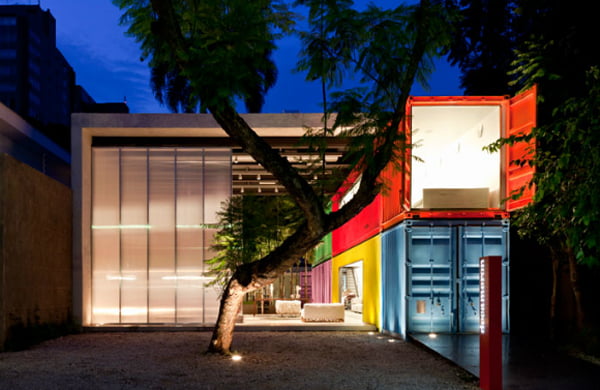 Marcio Kogan creates and interesting experience through the use of painted shipping containers , but the trick is they are just the main part of his composition that uses shipping containers to play with color and texture. Unlike previous examples he does not utilize exclusively just containers but rather they are an important element in the entire house as a whole . The space is carefully crafted around the idea of a more traditional house but every space complements the other so that together with the containers create an interesting living experience.Its colorful design is natural for the brazilian lifestyle , creating an interesting volume that is exciting and enticing .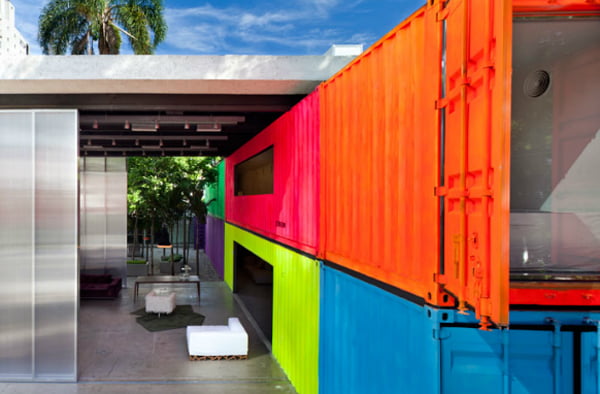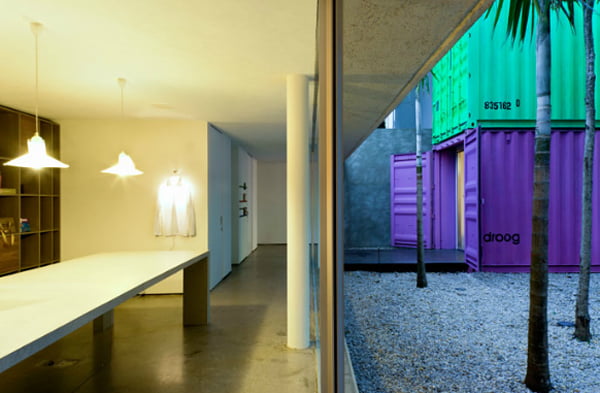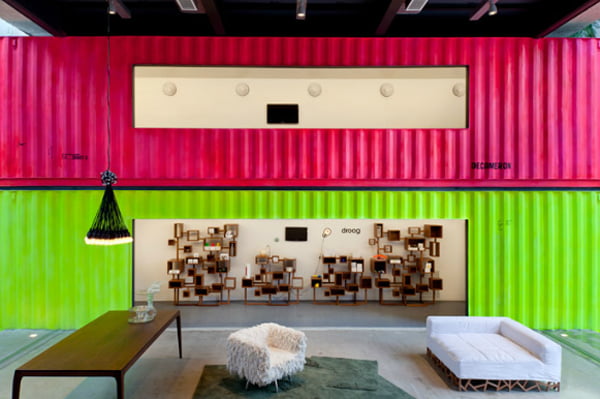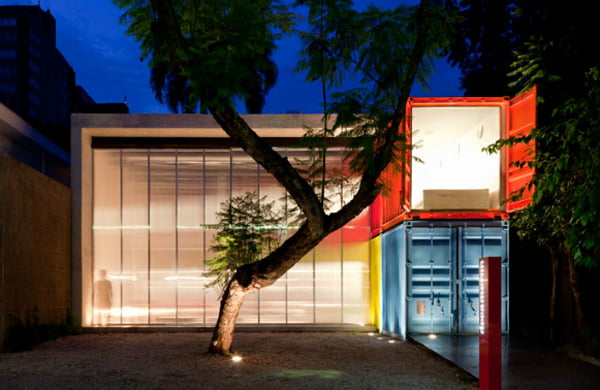 #8 Casa El Tiamblo by James & Mau Arquitectura and Infiniski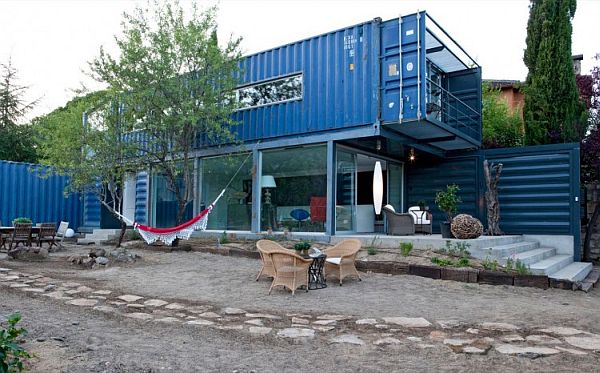 Designed by James & Mau Arquitectura and Infiniski,  Casa El Tiamblo brings a new option to the table , using blue shipping containers , they create a metallic rough exterior that opens up the interior spaces towards the garden. Other than the standard shape of a container that gives the rooms a specific geometry , the interiors can fool anyone into thinking that containers are not part of the house design. This project showcases the fact that comfortable living conditions can be achieved using minimal and cheap structures such as shipping containers, with a clever and extravagant interior design much can be achieved in the way of atmosphere and feel.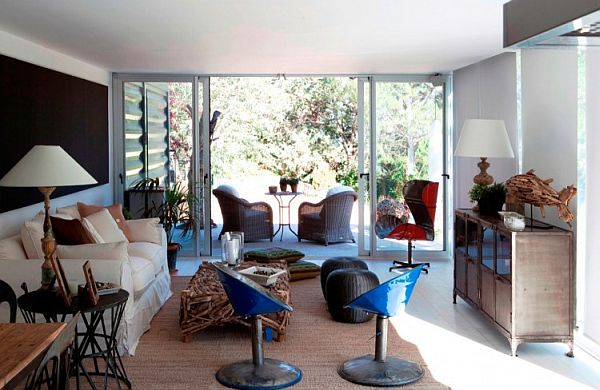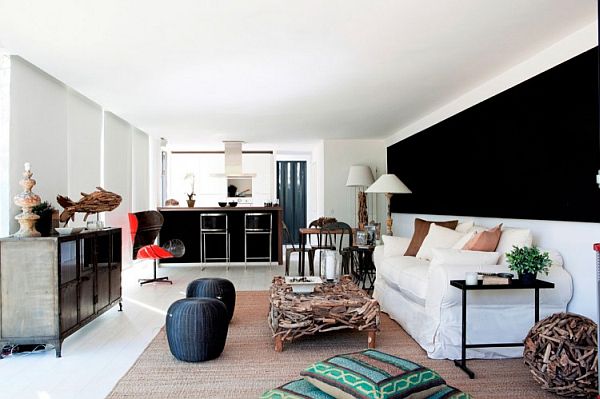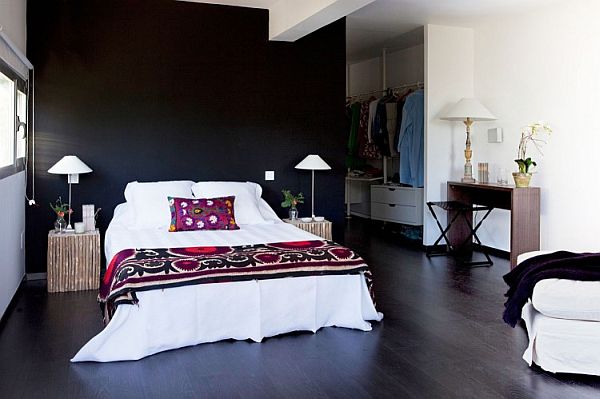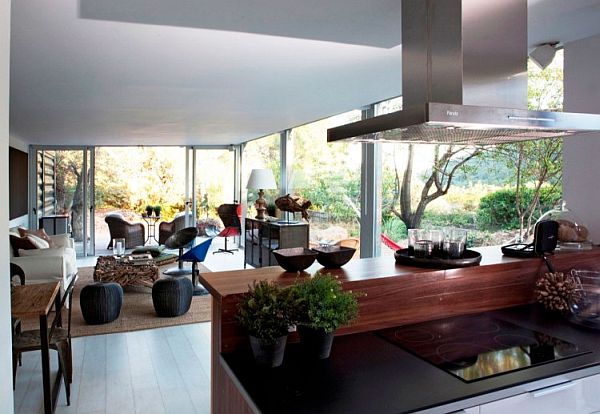 #9 Shipping Container Home in Colorado by Studio H: T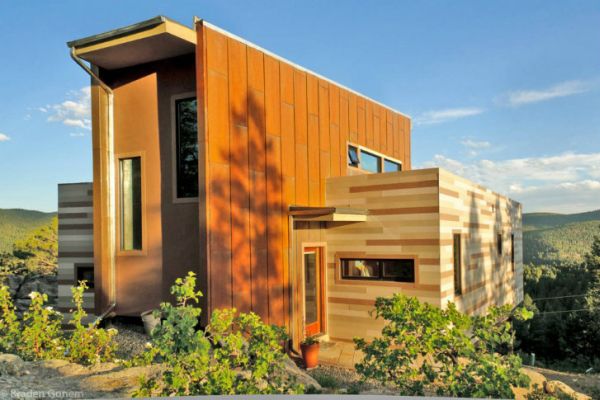 Designed by  Studio H: T, the volume of this house is made by wedging together 2 shipping containers , but coupled with the context of the landscape it creates an unique solution , that shows how containers can be used to create high standard home. While the intersection of two simple geometrical figures may not sound like much ( since shipping containers are used) , what they manage to achieve with this in the interior is truly remarkable. Passive cooling technology, water recycling units and solar energyensure that the house is autonomous and independent, especially given its location in wild landscape of Colorado.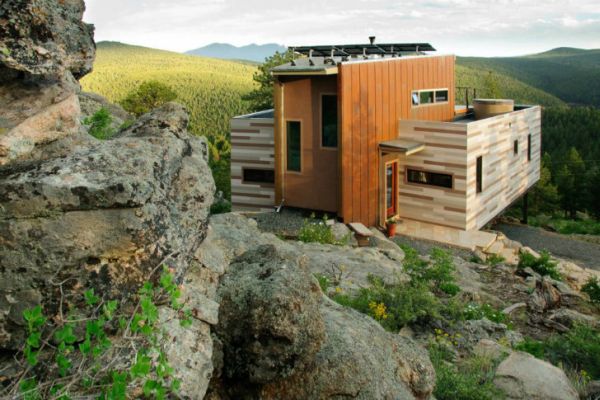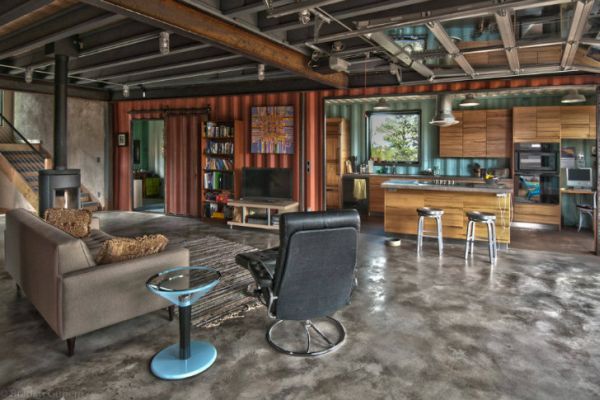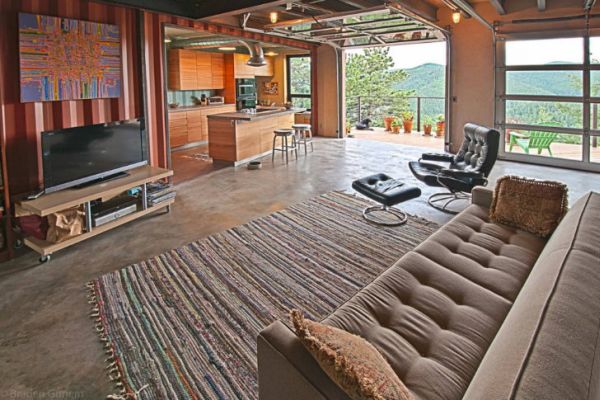 #10 Take a Break with Starbucks Crafted from Shipping Containers
The Starbucks drive-thru in Tukwila, Washington has been created using 4 shipping containers , the same used by the company . The idea to use the shipping containers that are used by Starbucks belonged to Tony Gale , the company architect. The idea suits well the purpose , and conveys very well the feeling of mobility that a drive-thru should have. While not exactly a house or a home it proves the infinite possibilities of shipping containers , and how a high quality architecture can be achieved and at the same time a great conversion of older , long serving shipping containers is achieved.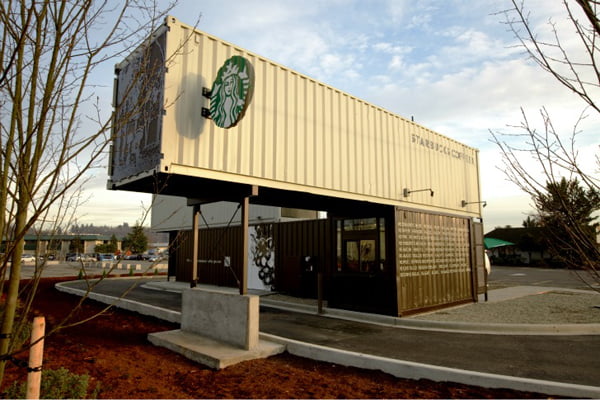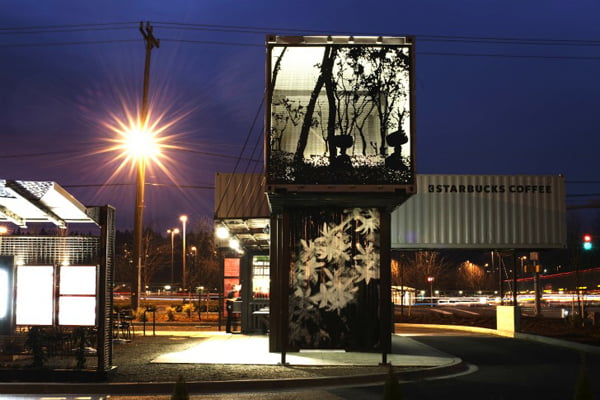 #11 Green Frame House by Studio Astori De Ponti Associati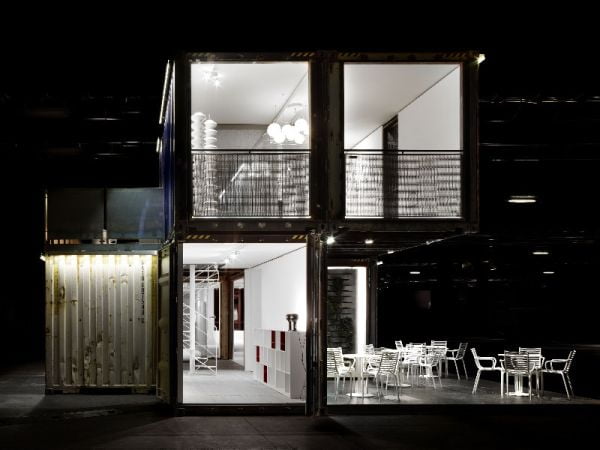 This  modern home design  by Studio Astori De Ponti Associati presents itself as minimalist stylish and even futuristic option. while it does use the conventional structure of a shipping container it communicates with the exterior far more then other designs based on shipping, thus relying more on intelligent interior design to create a pleasant and stylish living space both inside and outside . Through its large windows the interior communicates and transmits the interior image to the exterior , so its transparence helps make up for shortcomings in exterior geometry and texture. A truly smart design indeed !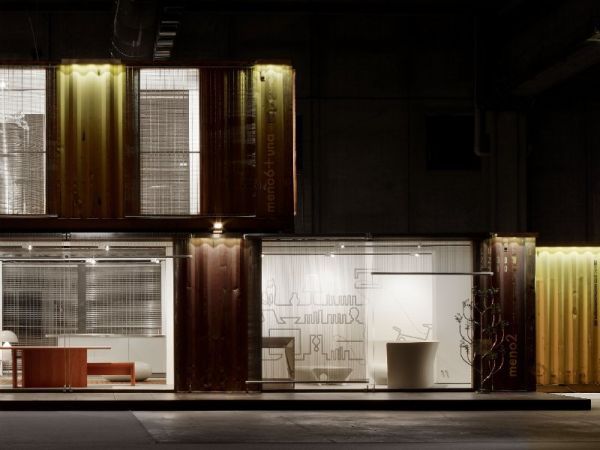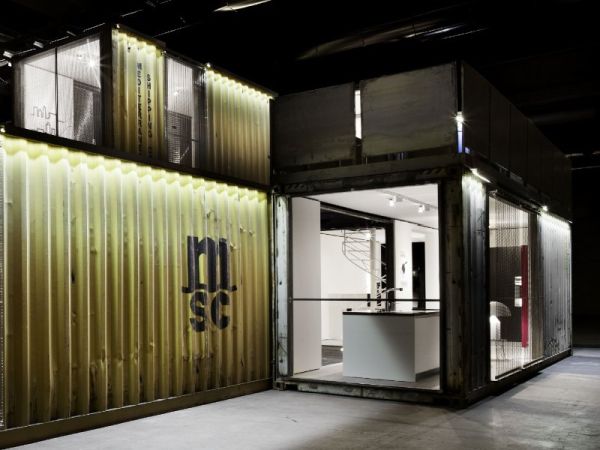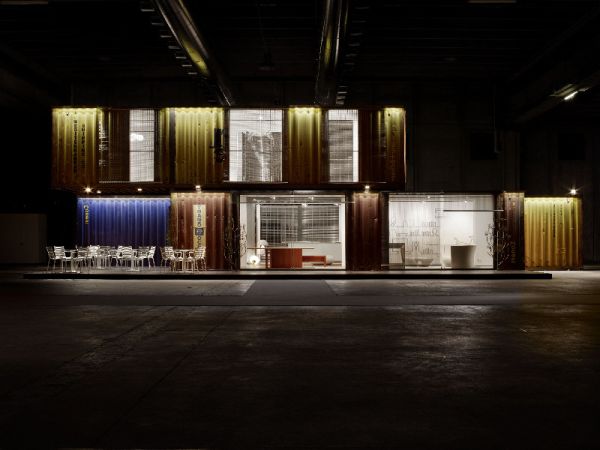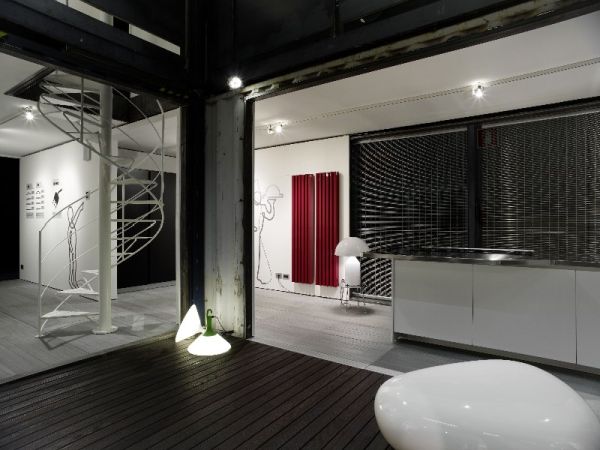 #12 Prefab Shipping Container Home from Home Contained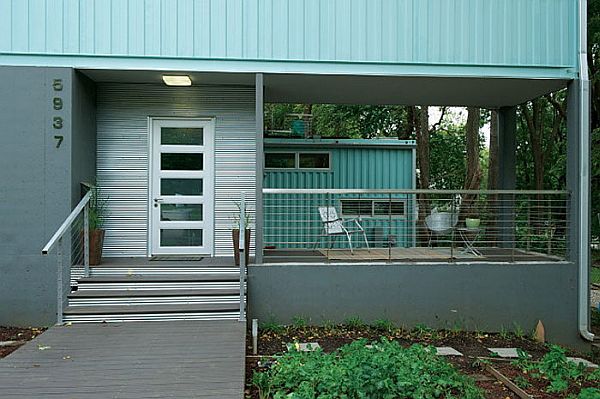 However you try , the original look of a container will always be industrial and rugged, and while some may like it , it wont fit anywhere and everywhere and in every context .The prefabricated container homes designed by 'Home Contained' tries to create home , but using the cheap structure of a container, adding to this structure not just by changing the color but also by using more elaborate interior textures co cover up the original appearance of the container. This includes numerous other additions such as glass curtains , concrete patios and anything that can be added to alter the image of "life in a shipping container". Home Contained creates in this way viable alternative for more traditional homes.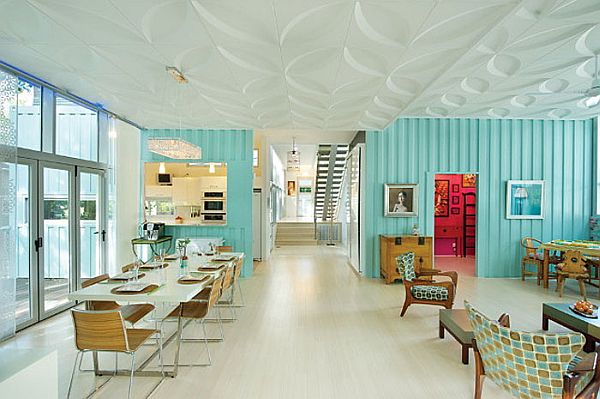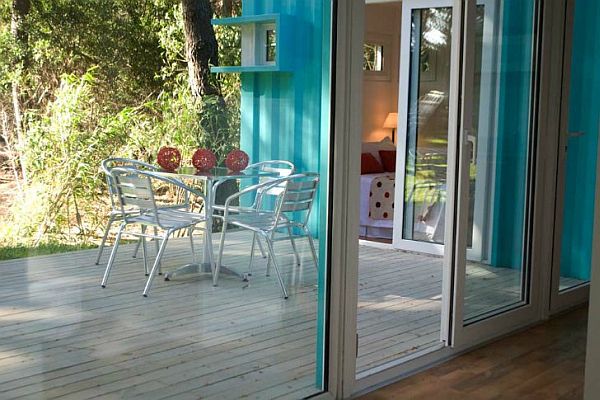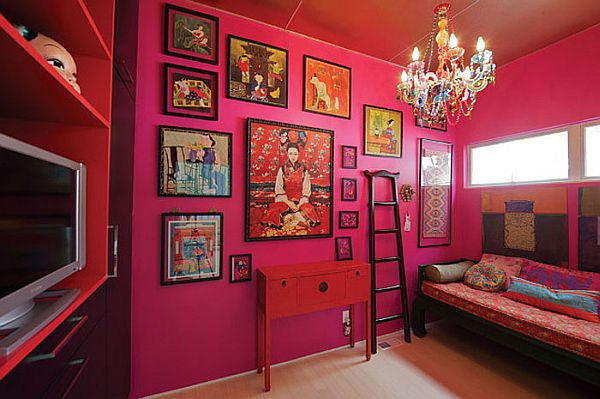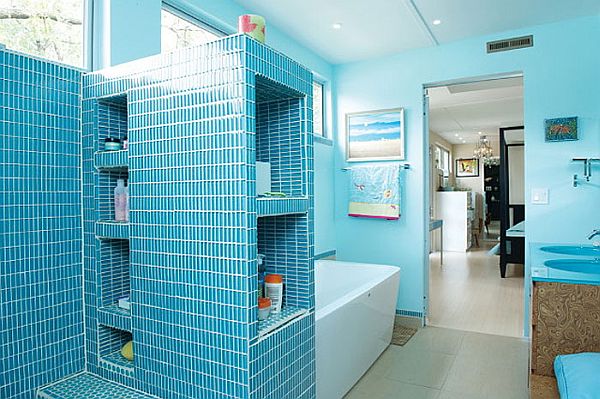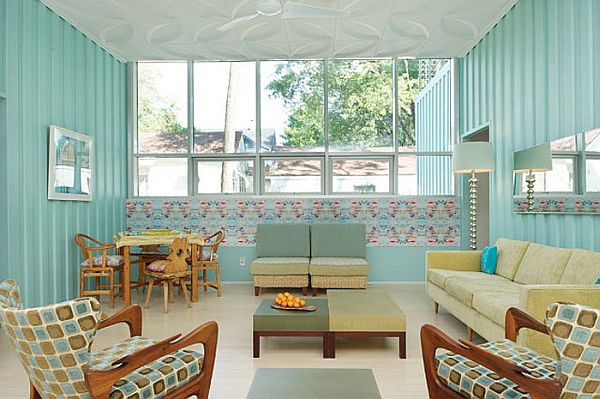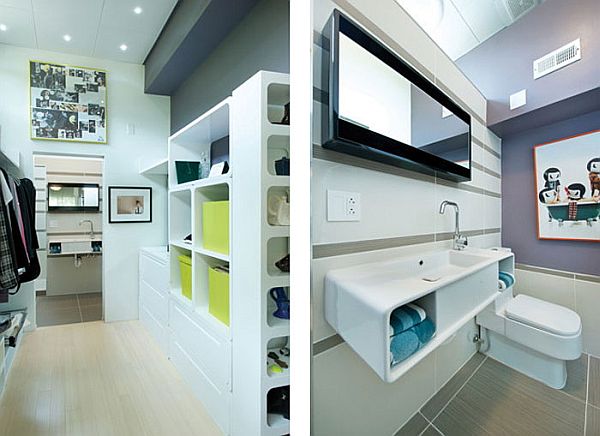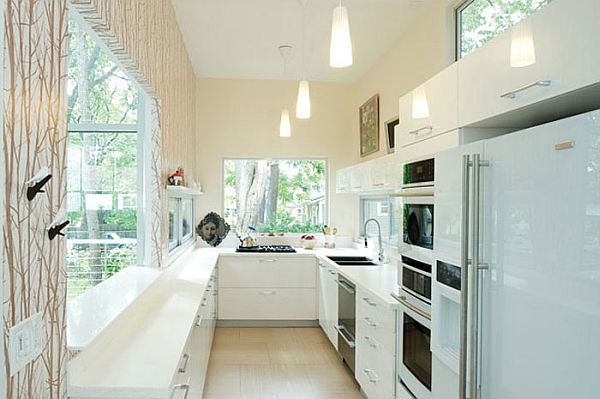 #13 Shipping Container Office Space by Lab Inc.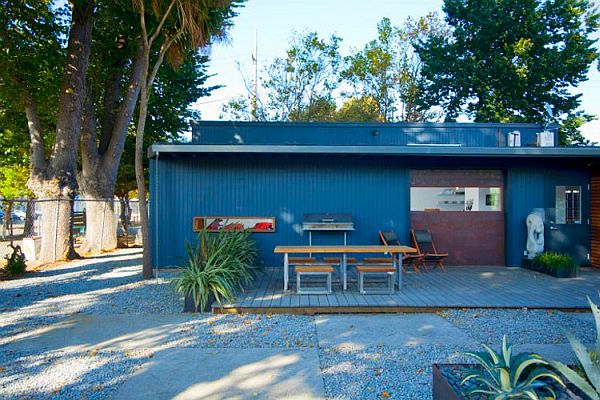 After a coffee shop , we can't ignore a more traditional use for shipping containers such as offices. The solution is based on the idea of creating a pleasant comfy work place using a cheap structure close to home . This option offers an interesting solution , the design coupling two of the main uses of shipping containers , the office has an ergonomic , minimalistic design that is pleasing and comfortable for the every day work , from 9 to 5 !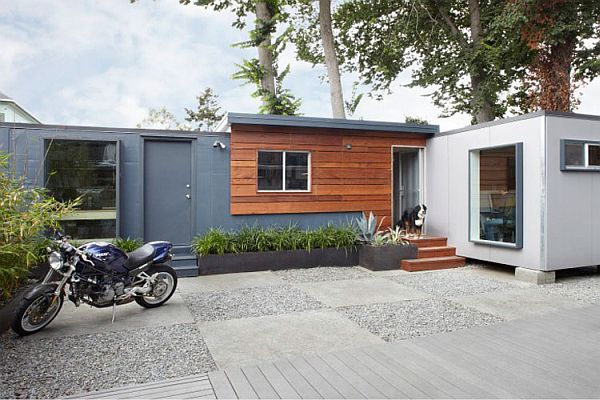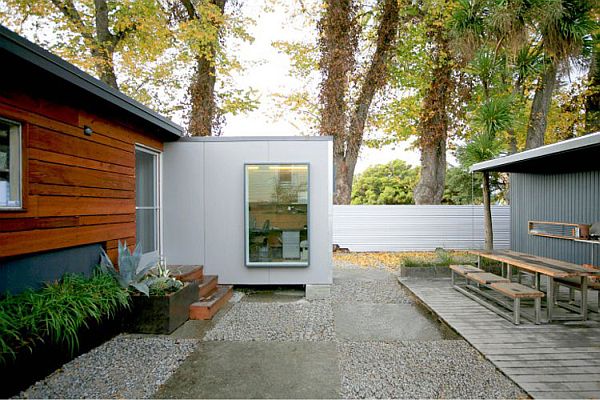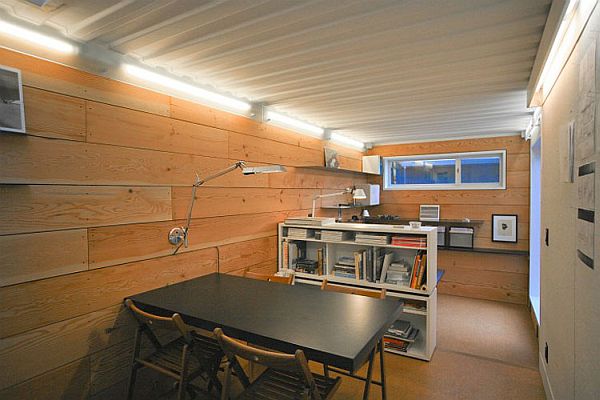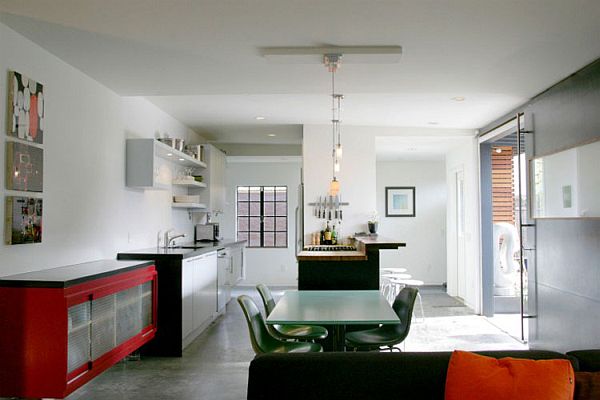 #14 Fascinating Shipping Container House in California by Leger Wanaselja Architects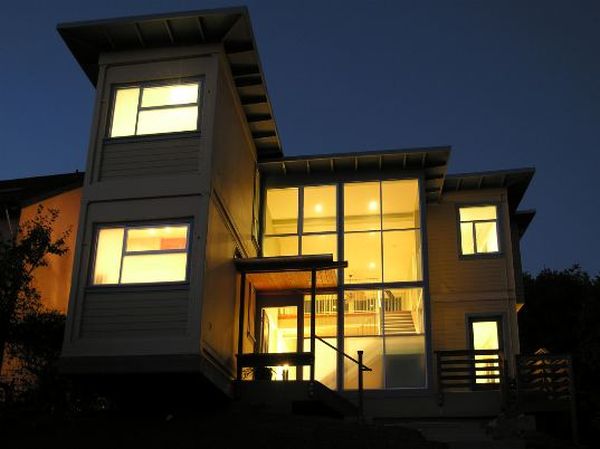 Container homes don't come in just one floor , this option gives its user not just the first floor , but also the look of normal house . Incorporating two shipping containers , it manages to create a traditional house image , without any difficulty . Using shipping containers and not being able to tell is a great achievement , and this design looks every bit like the house "next door ", but also using a cheap , fast structure that is enduring and durable. Leger Wanaselja Architects created this house by stacking 2 container , one upon the other and then intelligently arranging the interior to create a large living space and comfy bedrooms. Having 1,350 square feet and a two-floor living room , coupled with the solar powered energy this is a very attractive option.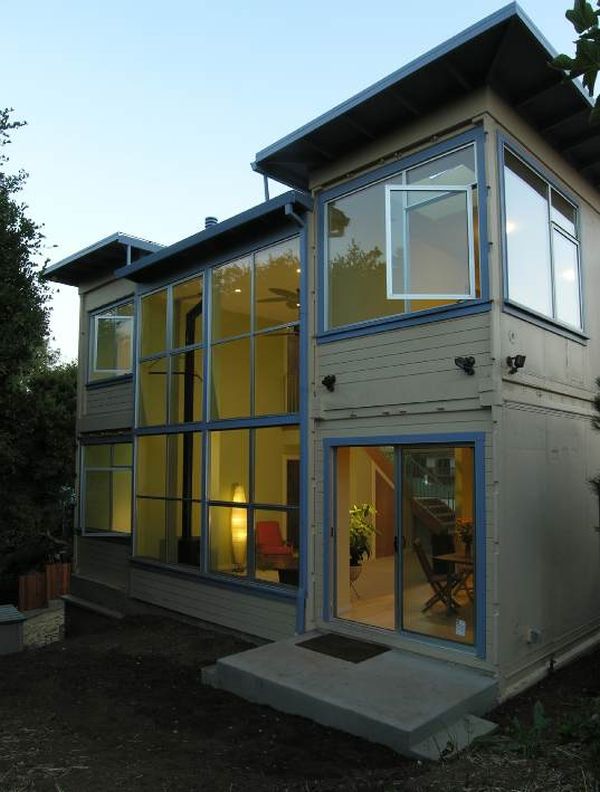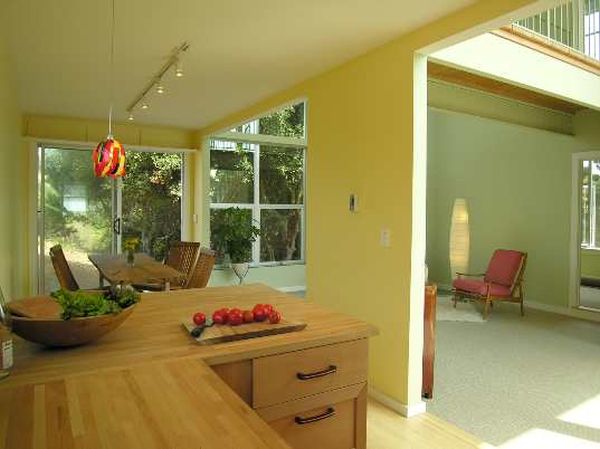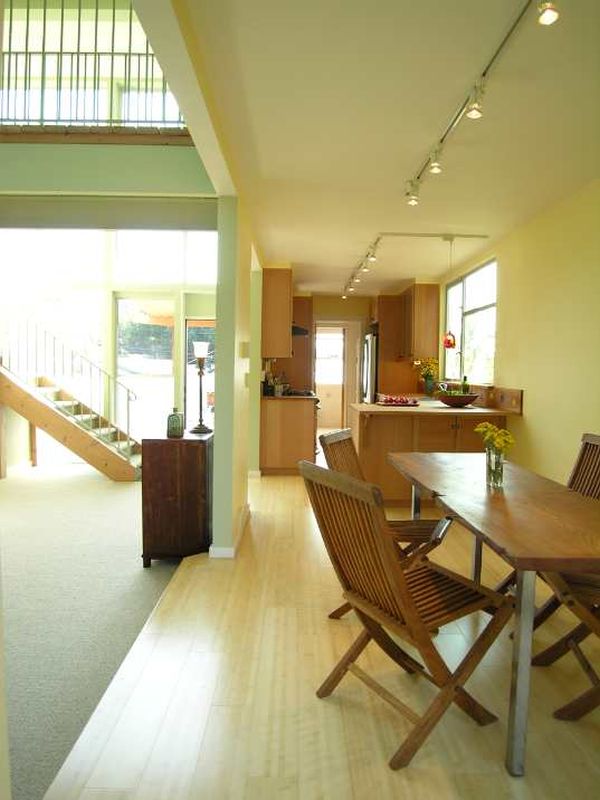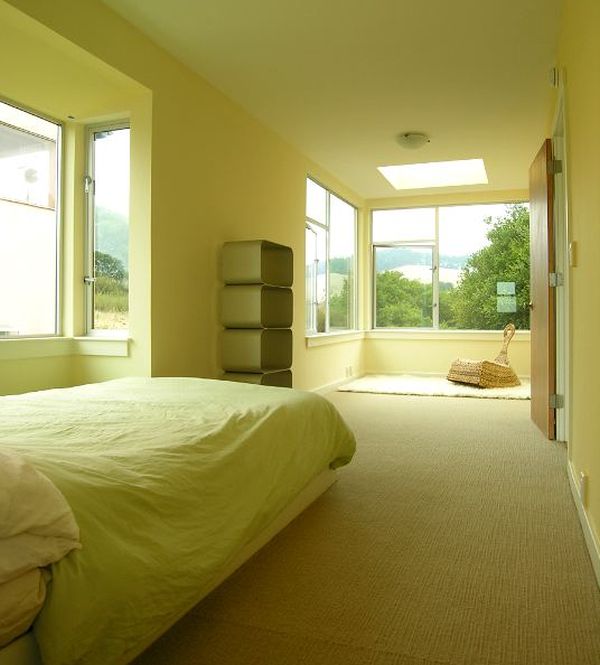 #15 Colorful Cordell Shipping Container House by Numen Development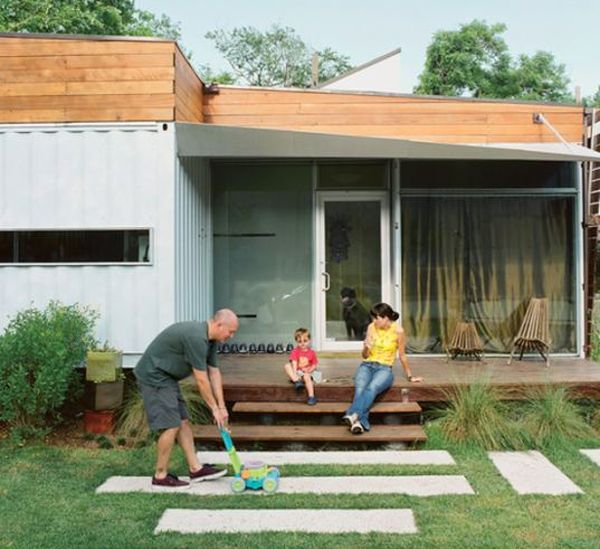 Architect Christopher Robertson from Numen Development brings another home from a container , that looks and feels both spacious and complete . Through use of various other materials and clever interior design , the classic image of a container home is completely covered . Robertson's design creates some of the most interesting spaces and images , rivaling those found in a conventional home , with a much more expensive structure. Using 4 containers , 2 40 foot for the living room and bed rooms , another container 20 feet long for the kitchen and the final one as a guest-room , a complete comfortable home for any standards was achieved.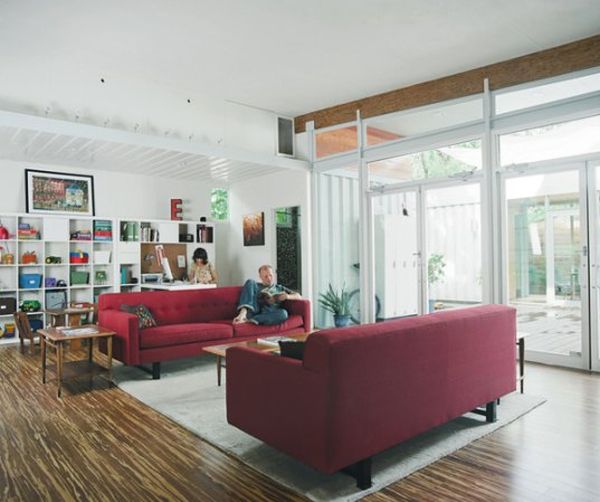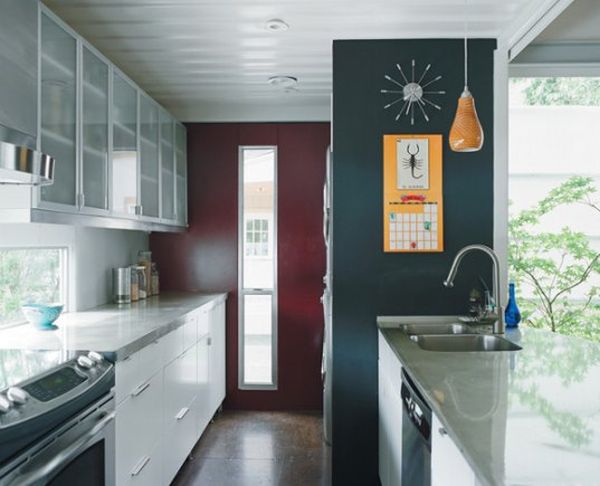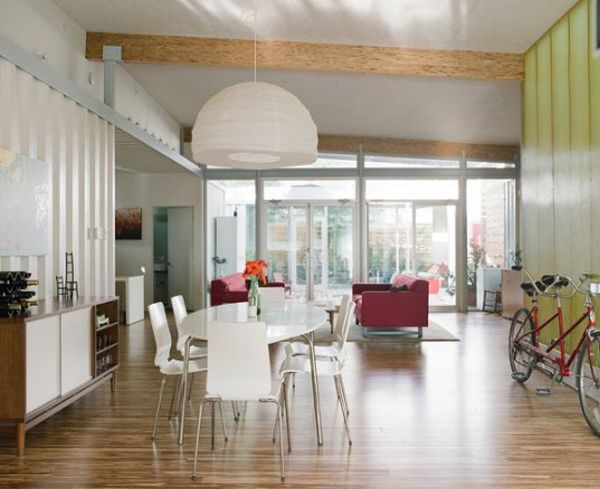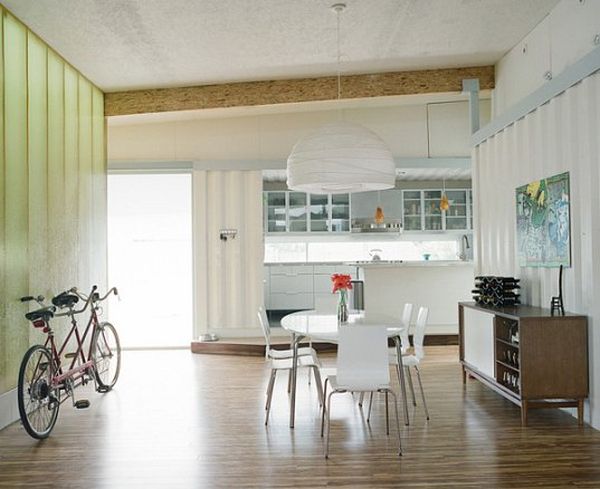 #16 -2+ Weekend House by Jure Kotnik Arhitekt
Crafted from ConHouse container units, the 2+ Weekend House from Jure Kotnik Arhitekt this house is the embodiment of fast easy and chic . Although these shipping containers were crafted for this specific purpose , it is proof the ever growing popularity of containers as homes. Emphasizing mobility and ease of access and construction , its a cheap fast solution that provides some architectural quality for people who want either a cheap solution or tend to move a lot.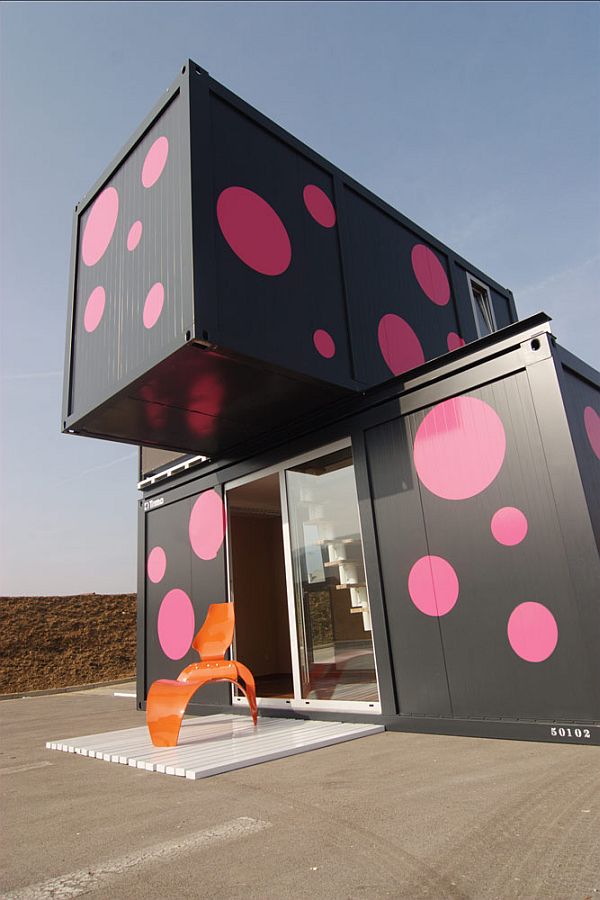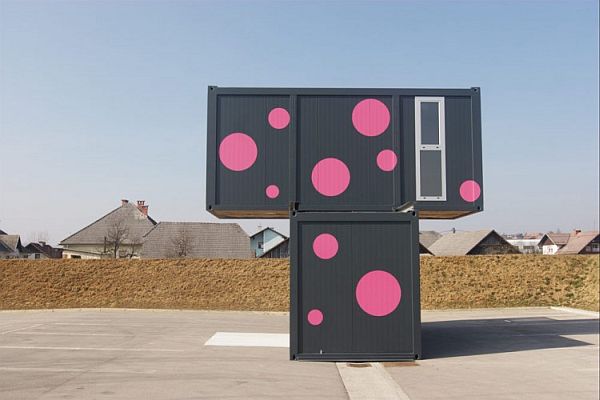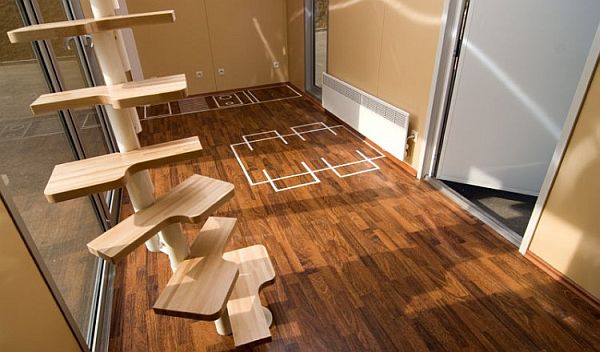 #17 Jean Nouvel's Les Grandes Tables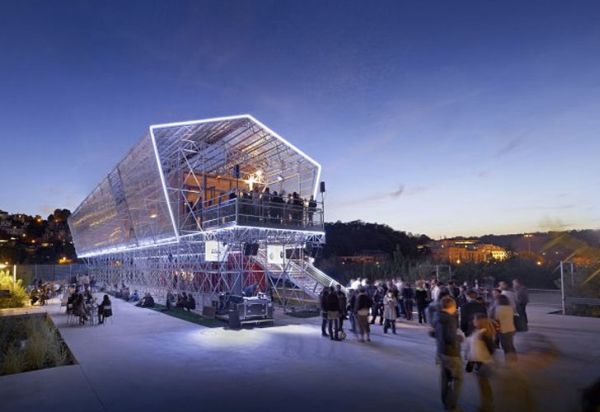 The Les Grandes Tables of Seguin Island in France is a perfect example of how using basic recycled shipping containers as a structure , with enough additions a completely different image can be achieved , opposite to the basic geometry of the containers. It embodies the idea that with minimal resources architecture can achieve a maximum effect . Located inside the structure is a restaurant for 120 guests and greenhouse for more exotic plants , which are uncommon on the island. This a shining example of how modern architecture can achieve a spectacular result using minimal means and resources.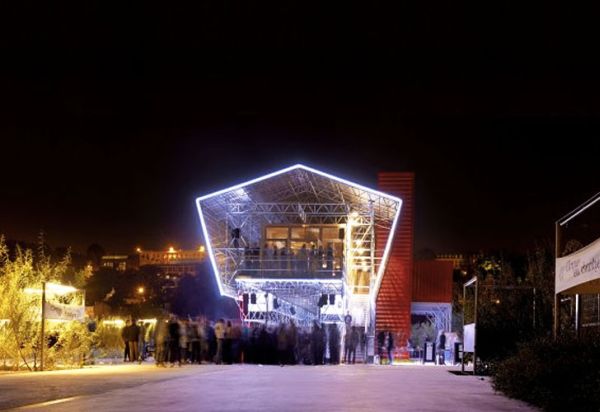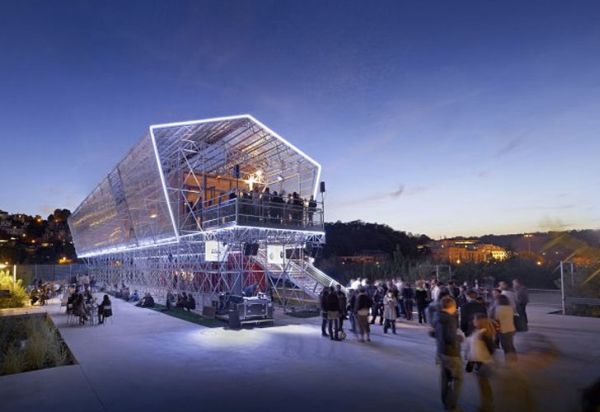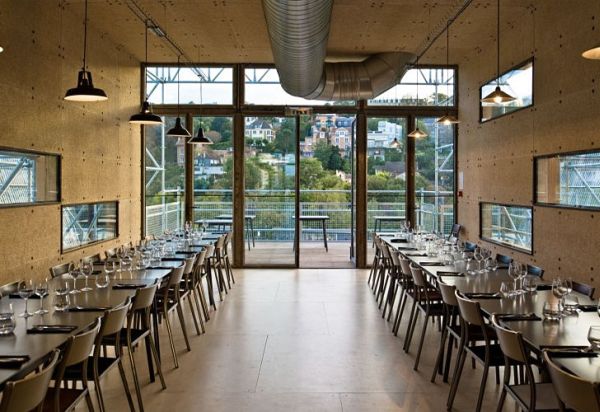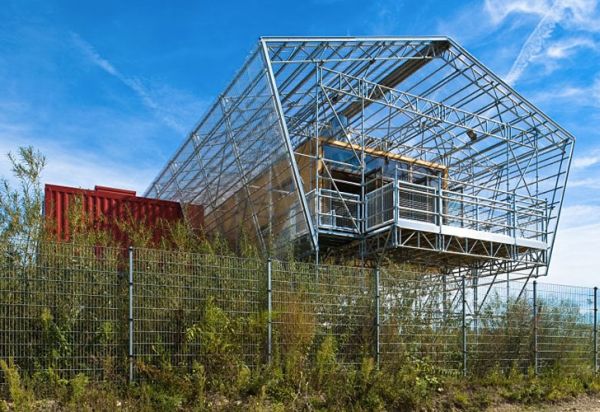 #18 Boxpark Shoreditch: London's First Shopping Mall Made Out of Shipping Containers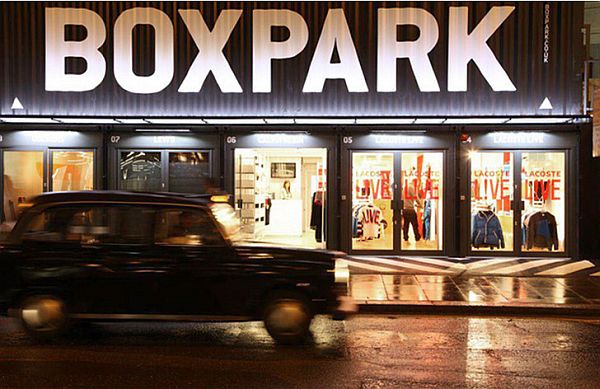 Containers as a high-quality shopping space (akin to a mall ) is a new idea and concept and the Boxpark Shoreditch is the first in this line , crafted using 61 containers, it appeared after several small business owners could not buy or rent any shops in the urban area of London . Hence came this idea that would solve this problem . More interesting through its use rather then design it uses 41 containers on the lower part and 20 on the upper floor. The flexibility and adaptability of the design makes up for the more rugged design providing a solution for customer and owner alike.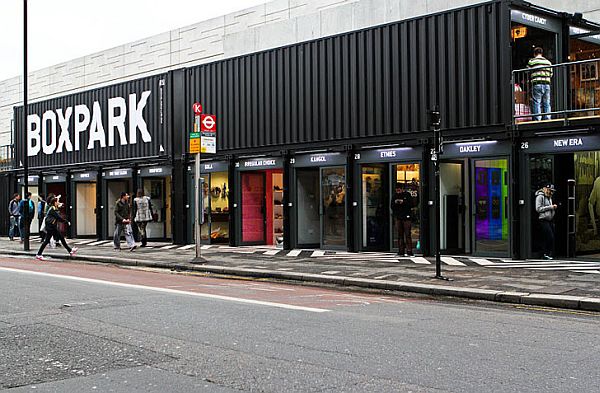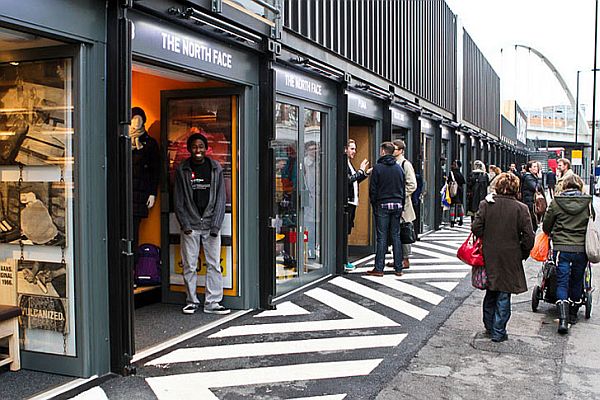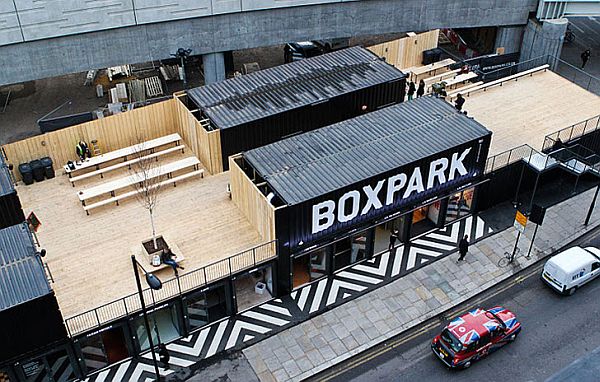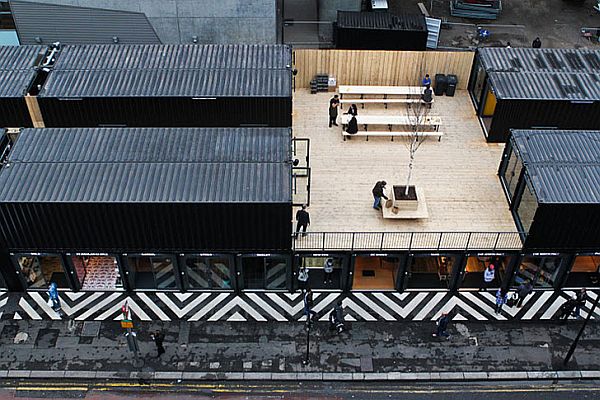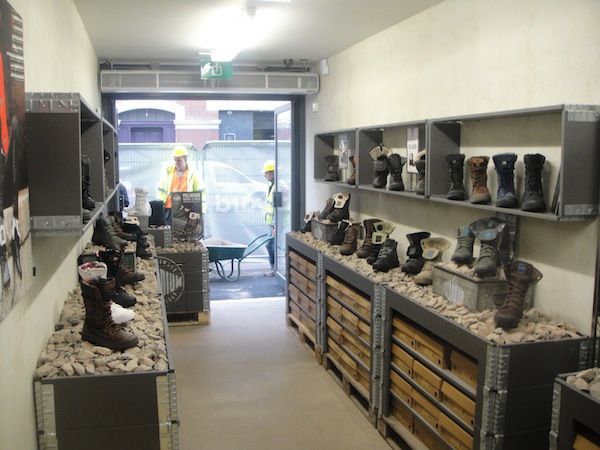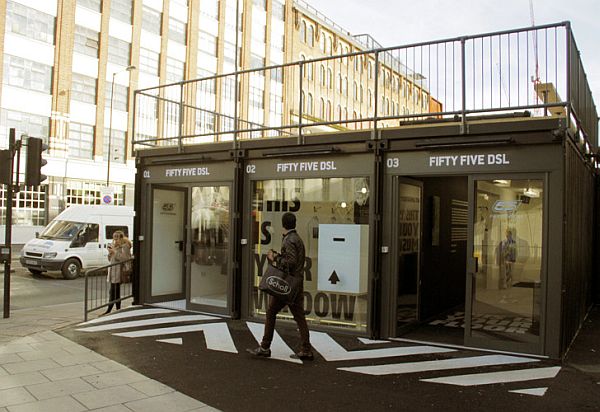 #19 Quebec Container Home by Maison IDEKIT
Bernard Morin and Joyce Labelle took the idea of a homes as shipping containers to a whole new level. Several designs often strive to either make a point out of living in a container and flaunt its exterior rugged and industrial looks , or try to cover it up as much as possible and make it look like a usual home as much as possible . This design answers the question "what if you only use the structure of containers and invest the same amount of money as you would in a normal house ? , how would the end result look ?", so here it is  ,  a good looking villa  . Though at its 3000 square feet and five bedrooms , costing a whopping 175, 000 $ it can no longer make a case for cheap fast and easy .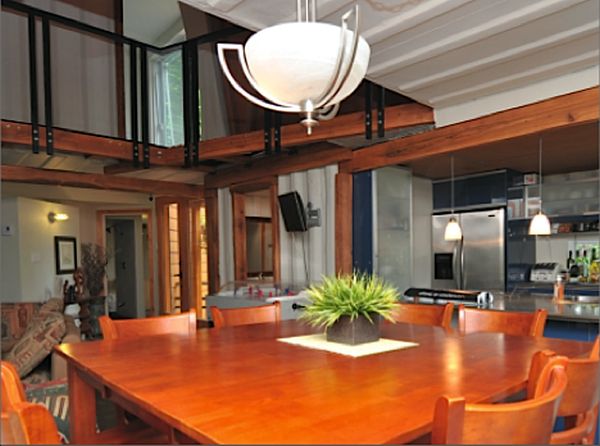 #20 WingHouse Unravels its Magic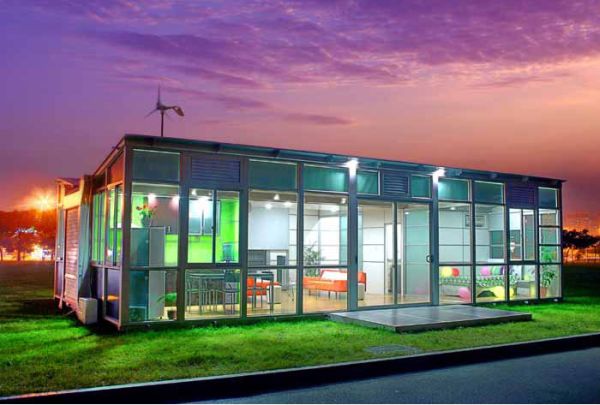 WingHouse is truly unique in the way it adapts to the surrounding space and how it is built to generate spaces. The first odd thing about it is the fact that everything is cramped around in the same space. But here is where the design truly shines , using extendable wings ( extended through the use of a crane) the house can extend and create additional space for all your requirements. A great option for both a home but also for an office or business place , that can extend and expand to accommodate new offices .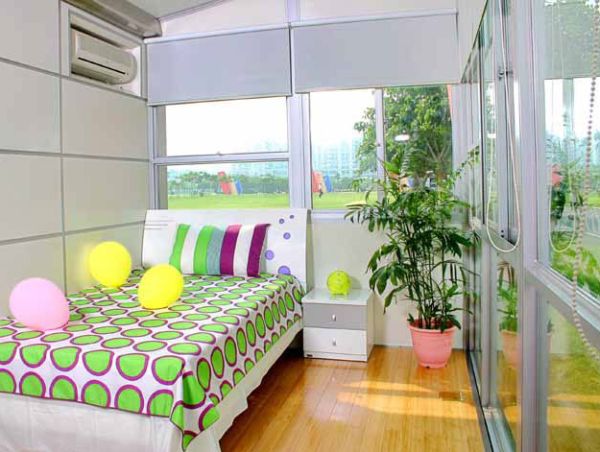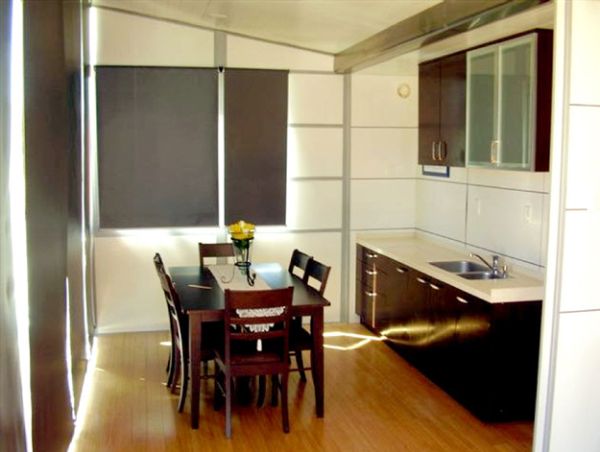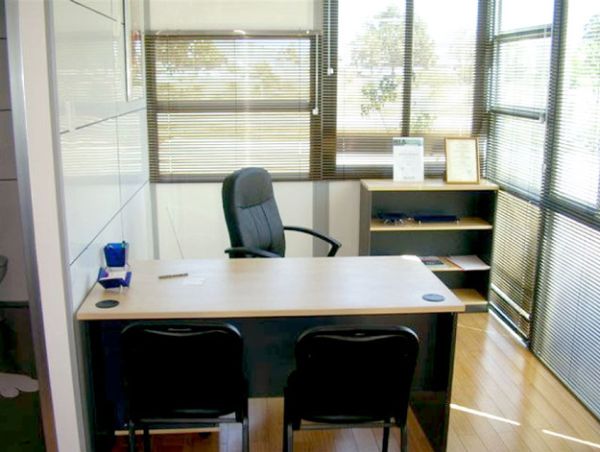 #21 Redondo Beach House by DeMaria Design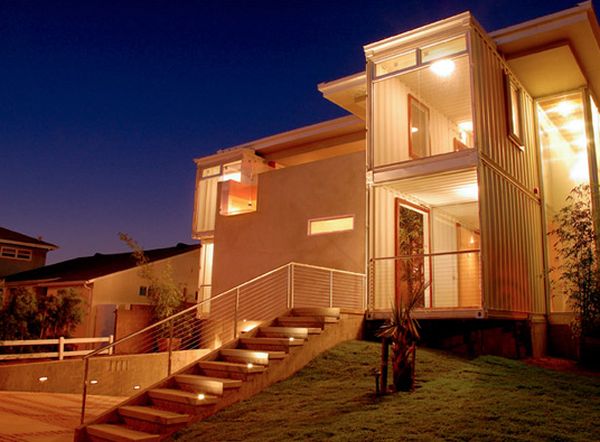 DeMaria Design brings us another design that integrates the containers both within the landscape and creates  a nice exterior image without using the industrial look so often found in other container homes. Located in Redondo Beach California , the house's main attraction is the way in which it communicates with the exterior by way of access through the two containers which generate a hallway . The interior is thus quite introverted , da use of other materials like concrete to mold a beautiful modern exterior  facade also helps bring this home to a higher standard than its original intended structure may have permitted.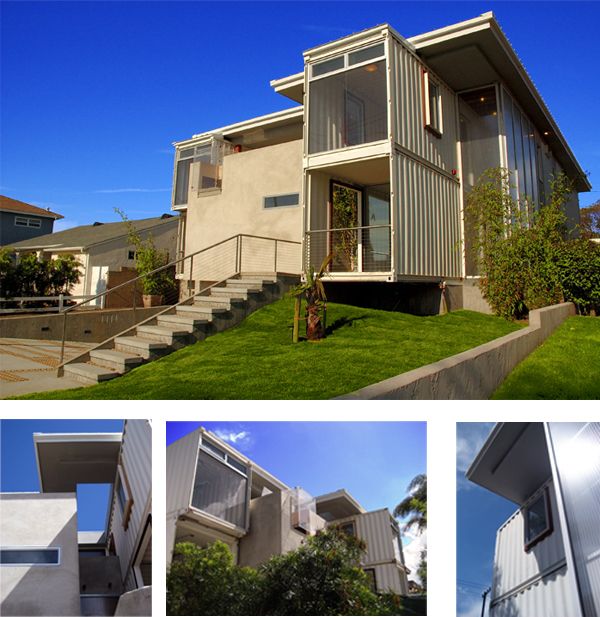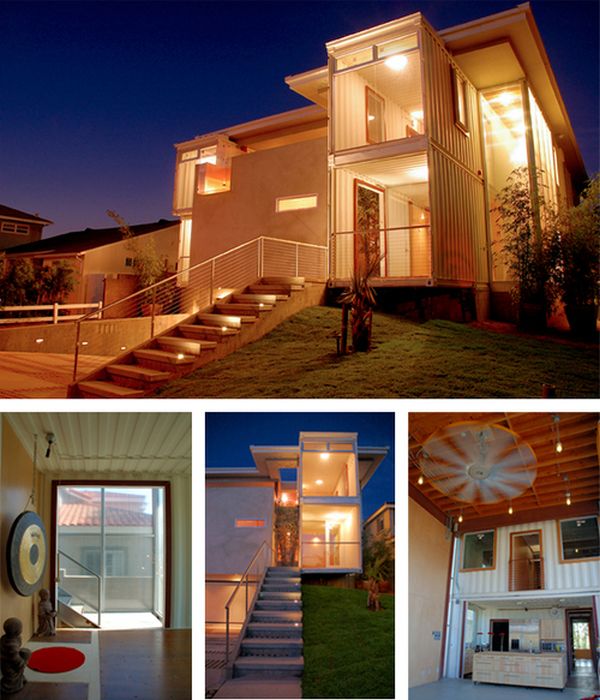 #22 Tommy Hilfiger's Berlin Shipping Container by Artdepartment-Berlin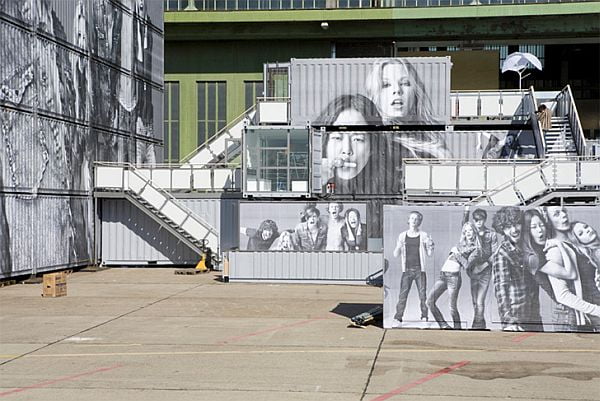 Apearing at the Bread & Butter Fashion Trade Show for internationally renowned Tommy Hilfiger brand, this idea takes shipping containers and turns them into an exhibition space , for Tommy Hilfiger. The interior is in this case WAY more interesting than the exterior , with a mix of containers placed in a witty way , some large spaces have been created inside this structure. The true nature of this container-museum is revealed inside , a place that showcases Icons in style and and fashion and the changing world trends . On the outside , the containers a direct aproach with painted on images , while on the inside entire rooms , streets and spaces of varying volume and atmosphere are recreated !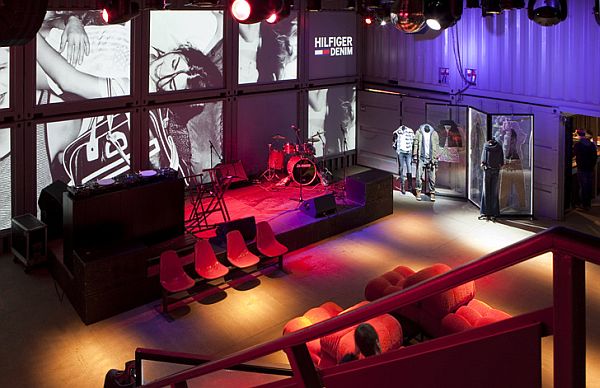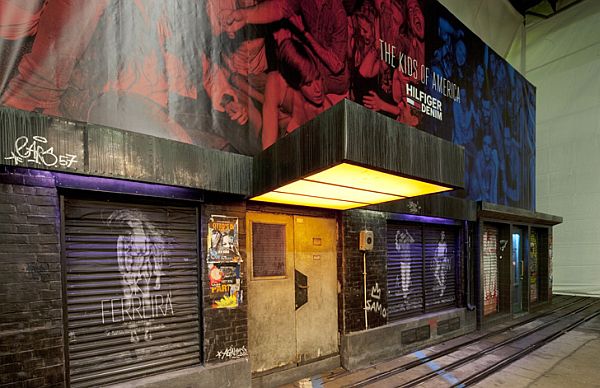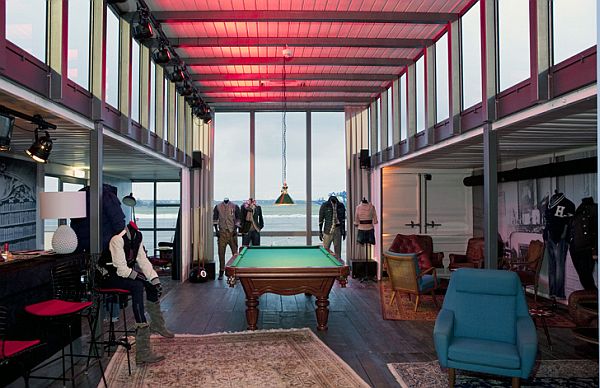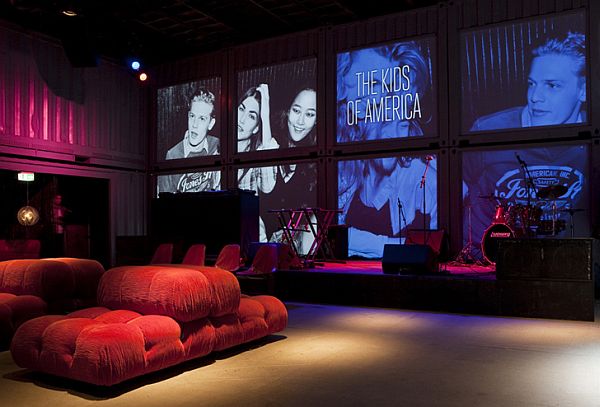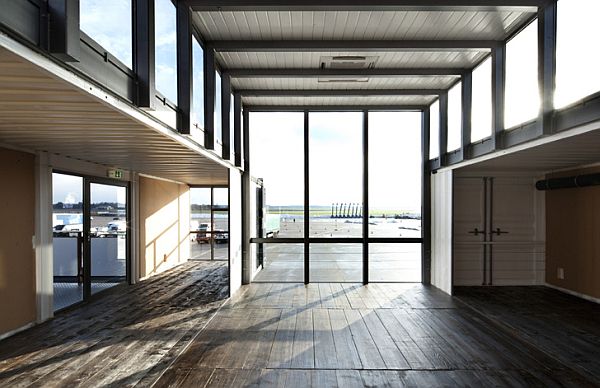 #23 Ergonomic Container Home in Mojave Desert by Ecotech Design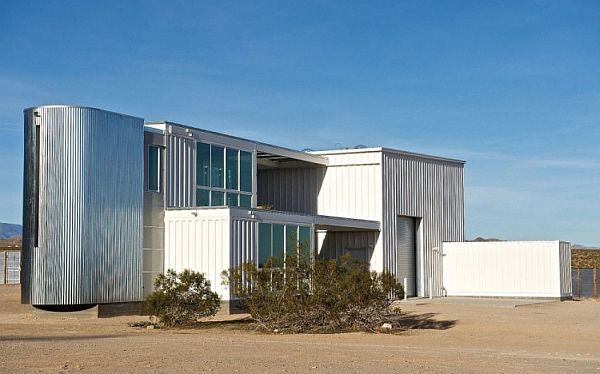 It seams we have another great design made entirely out of container units.  Ecotech Design comes with this house  employing 6 shipping containers , creating a modern looking villa with a single bedroom in the mojave desert. The design is all the more inspiring since it creates a modern looking home , without covering up the containers or using additional materials for better textures. Instead it uses white and grey for the volumes of the house , which against the background of the  Mojave give it a very good contrast. The project emphasizes high-energy efficient design and low cost , making it a viable option for any place not just the Mojave Desert.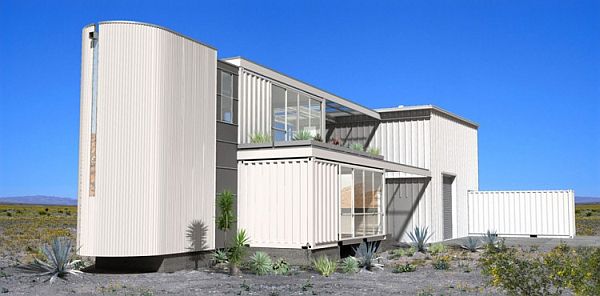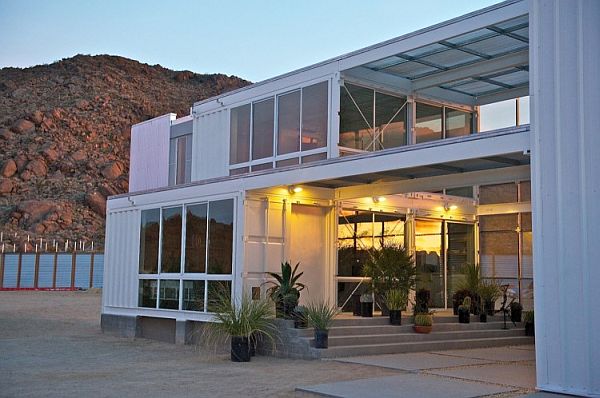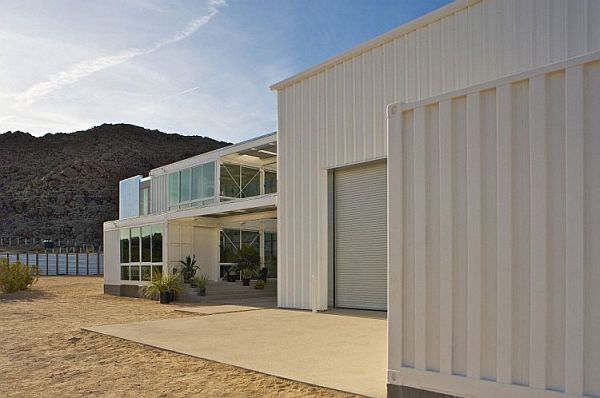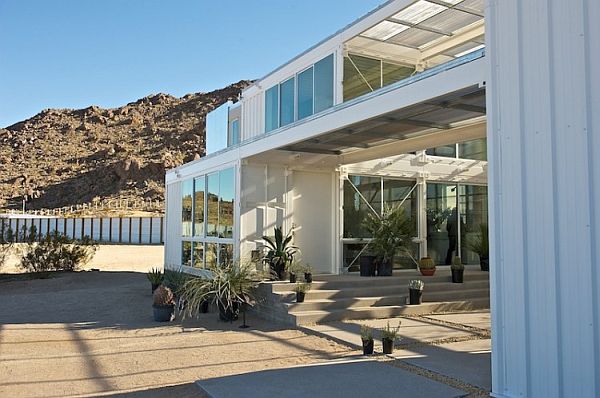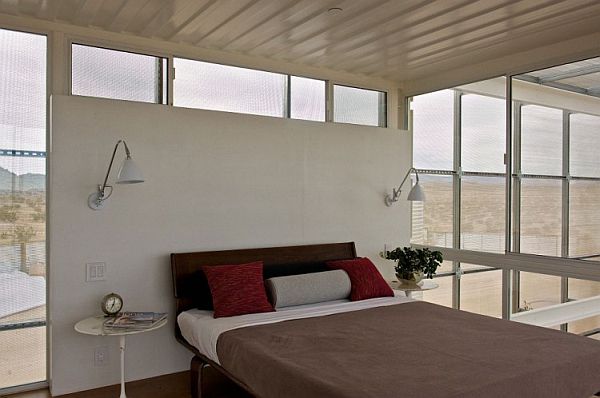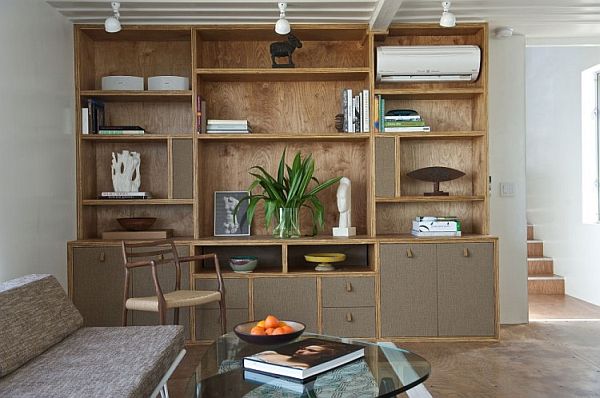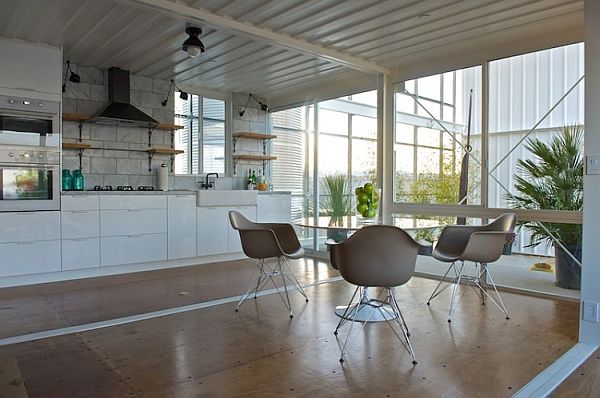 #24 Del Popolo Mobile Pizzeria provides a Great Idea for Budding Businesses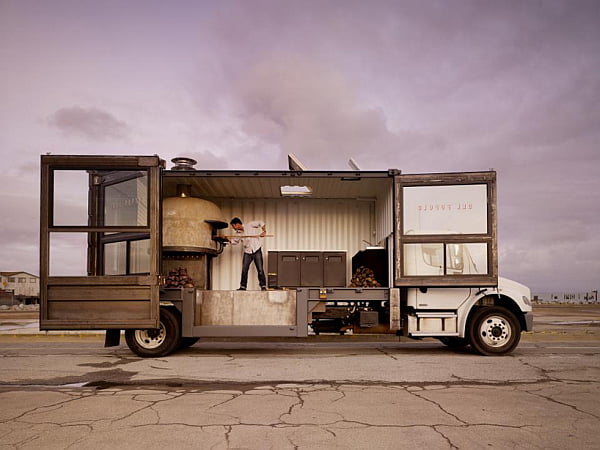 Homes are not just the only final means of the shipping containers , so if you are interested in a going into business venture that involves a mobile platform for serving and cooking food we have the thing for ! This is the Del Popolo mobile pizzeria and its a marvel to behold since this is a mobile italian traditional style pizzeria with an old wood heated oven to make the classic italian  pizza recipes come true anywhere and anyhow . Jon Darsky spent about  180 000 $ to convert this container , but now he bring to anyone anywhere a classic italian pizza parlor , so tis worth the money!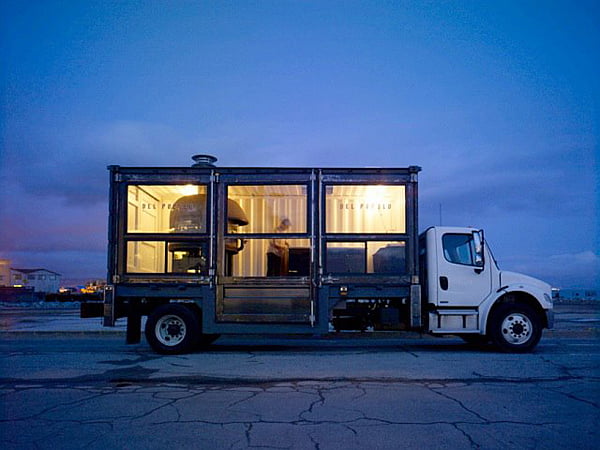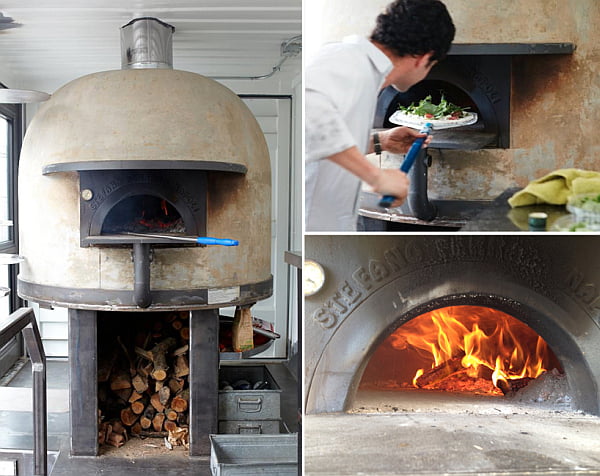 #25 Danze & Davis Give an Extreme Shipping Container Makeover to a Texas Home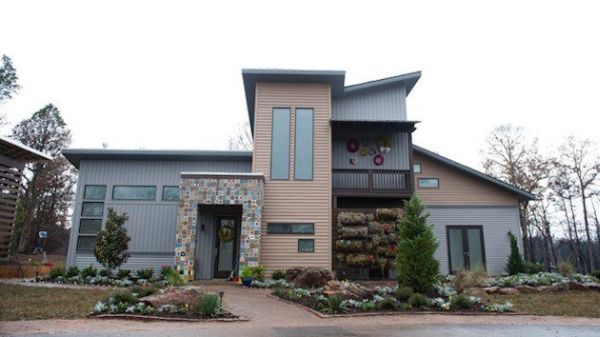 Finally we have this lovely home in Bastrop Texas , that proves once and for all that given enough containers you can achieve any final effect , in this case the end result being a warm comfy cozy house that offers a living experience of a very high standard. Despite using containers , this house is not constrained  either in the interior space or the exterior look. This house makes the list for the fact that a great effect was achieved with few resources , not many exterior materials are used beside the containers to give it a modern and yet rustic and traditional look. Inside a comfy and cozy home awaits us . Danze & Davis have managed to create a genuine home that feels like so much more then the temporary industrial look of shipping containers. For its functionality and simplicity , but also for achieving a rustic traditional and overall pleasant outward look without using a lot of material other then the containers themselves , this design showcases the flexibility and adaptability of containers as a structure for our homes!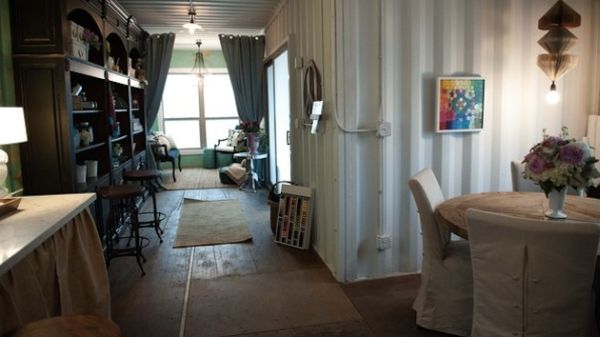 What do you think about these shipping container homes?
We would love to hear from you in the comment section below!