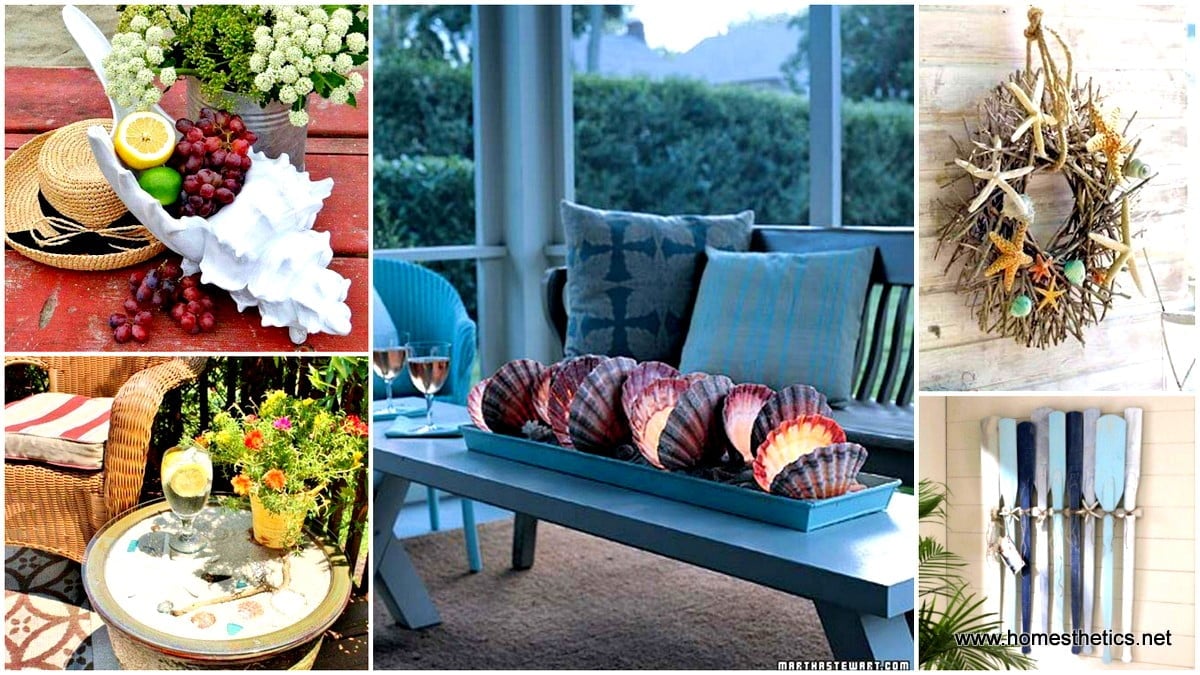 This summer everything can change in your backyard. You can take advantage of your vacation directly at home by sculpting a beach-style outdoor living design that will invite calm and piece in your home directly. You can redesign your porch, yard and backyard to match the airy breezy vibes exuded by the seaside in your own home.
Buoys, rope, burlap, driftwood and nautical inspired colors can be inserted into your new design line along with sand and seashells to obtain the desired result. Enjoy your outdoors to the fullest and be sure that you feel comfortable in your own home this summer !
1. Mark a Junction With Colorful Driftwood Signs With an Airy Vibe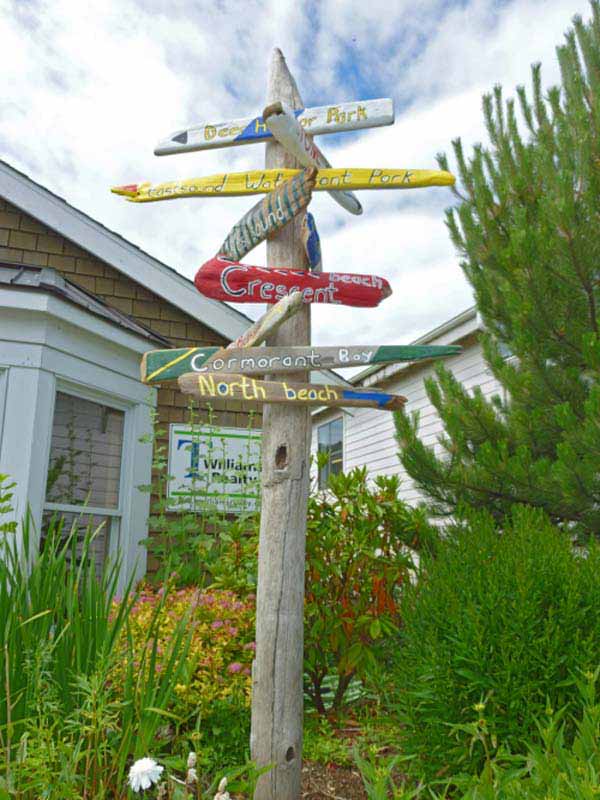 via simplyorcas.com
2. Add Shell Bowls and Shell Vessels Into Your Setting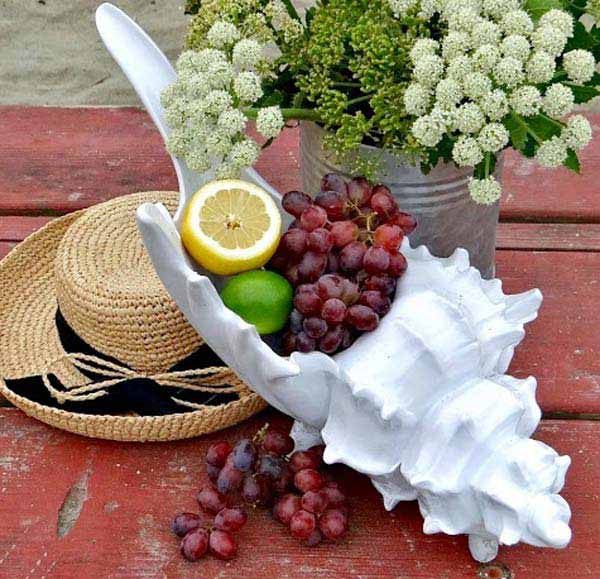 via aquietlifeblog.blogspot.com
3. Position Your House Number on an Oar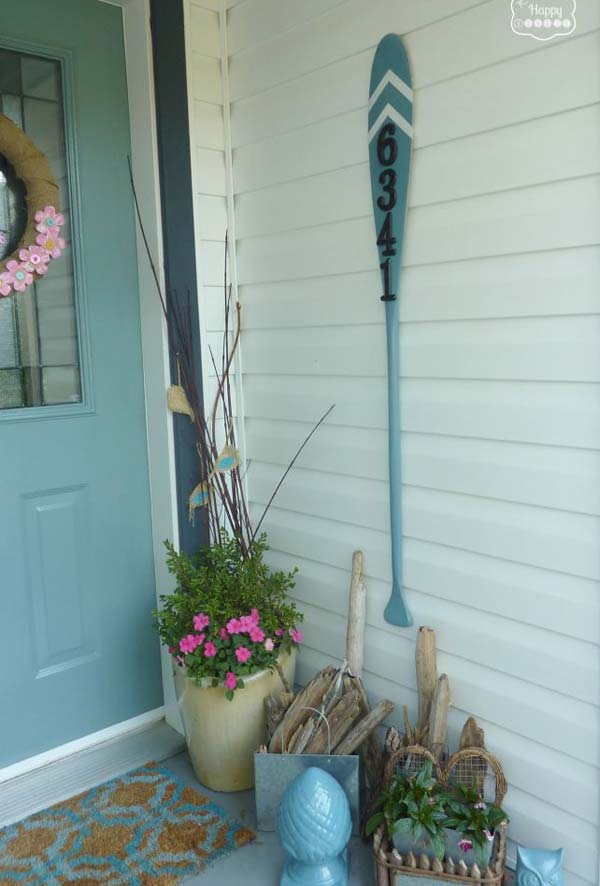 4. Create a Peaceful and Relaxing Sand Isle In Your Backyard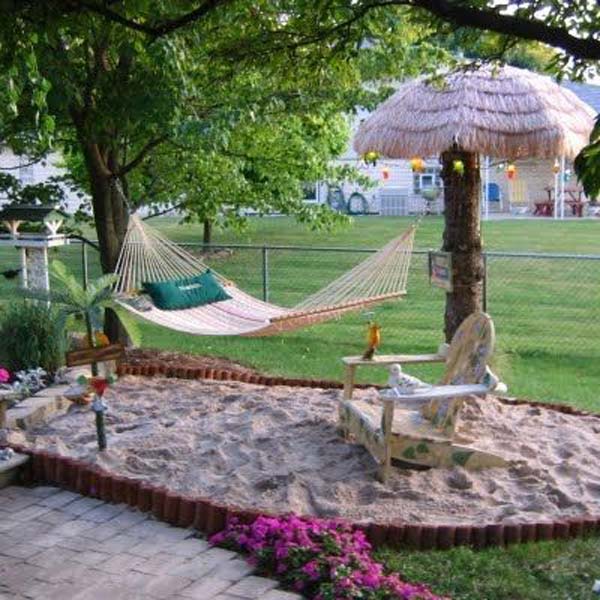 5. Surfboard Lighting Fixture on The Front Porch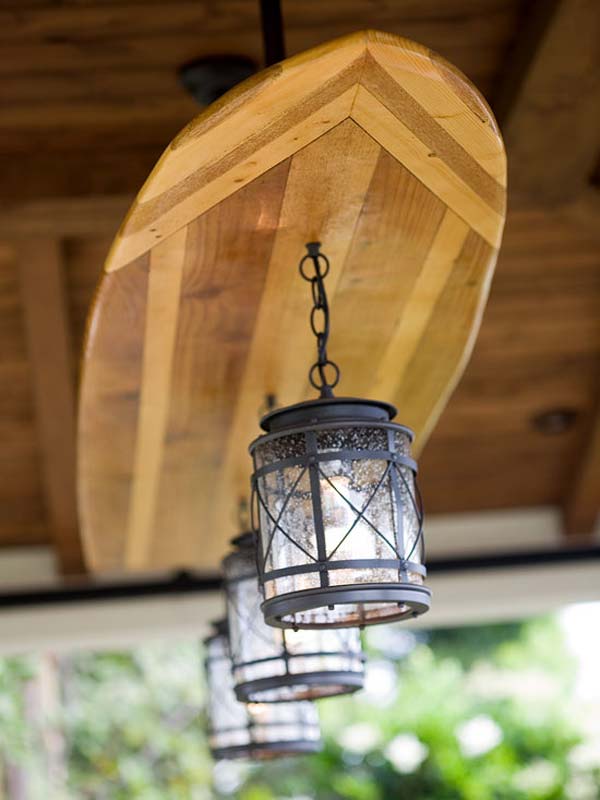 via bhg.com
6. Nestle a Beach in Your Backyard by The Pool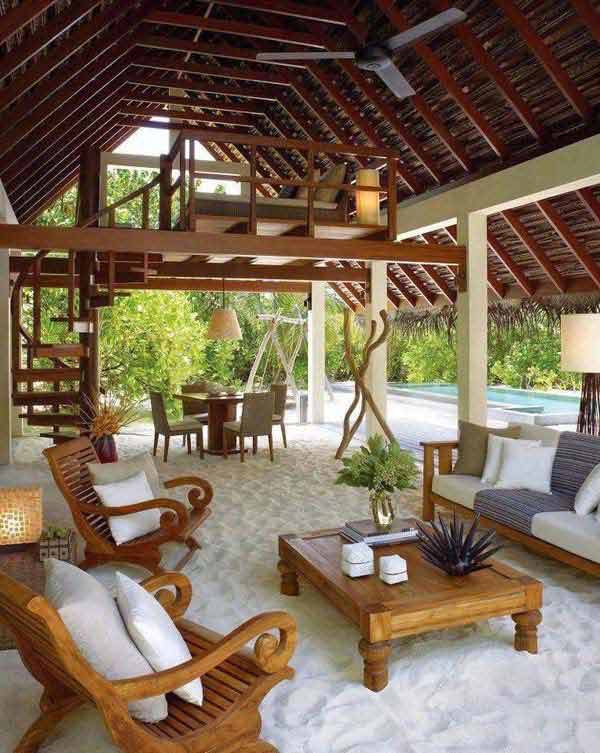 Source unknown.
7. Extravagant Sculptural Octopus Candelabra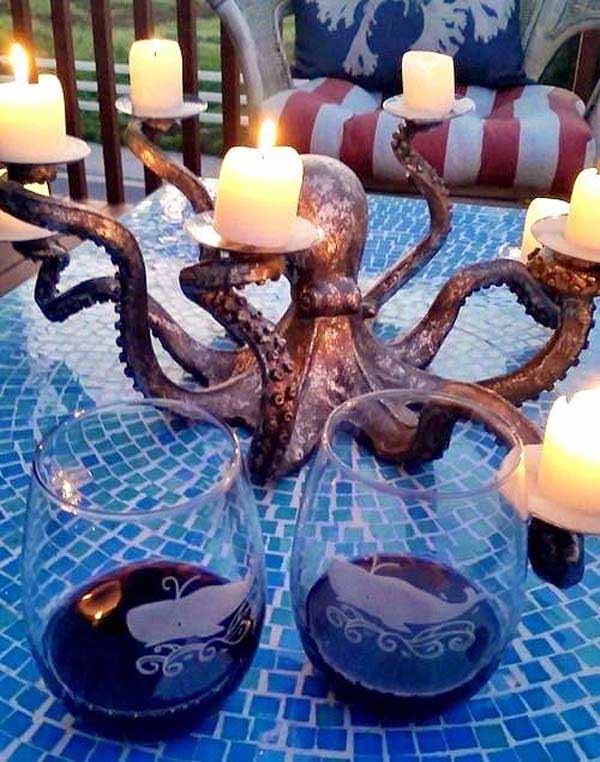 via caronsbeachhouse.com
8.  Sea Shells and Succulents in Breezy Decor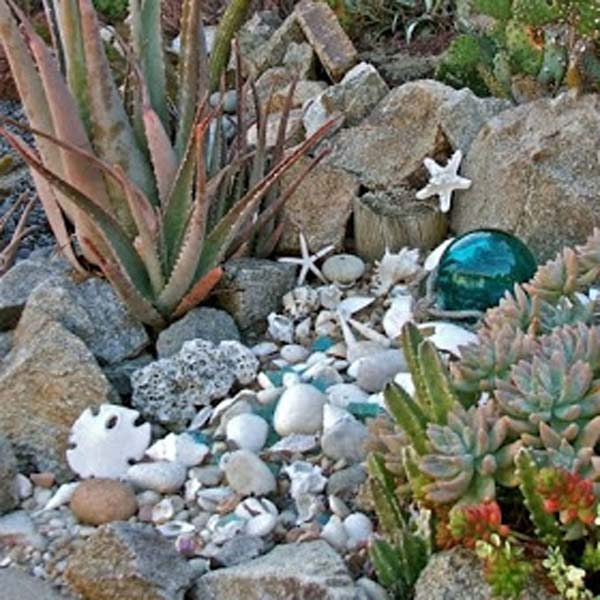 9. Beautiful Sculptural Boat Sitting Area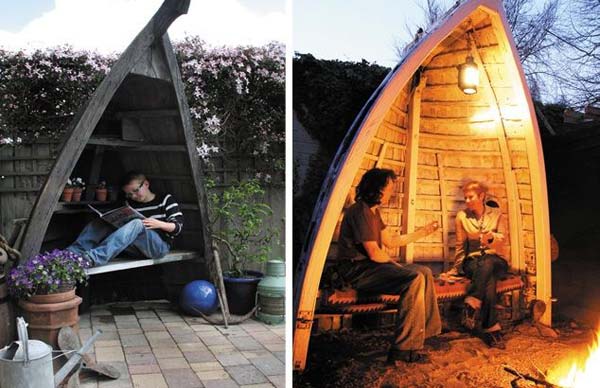 10. Accessorize Your Outdoor Shower With a Mosaic Covered Surfboard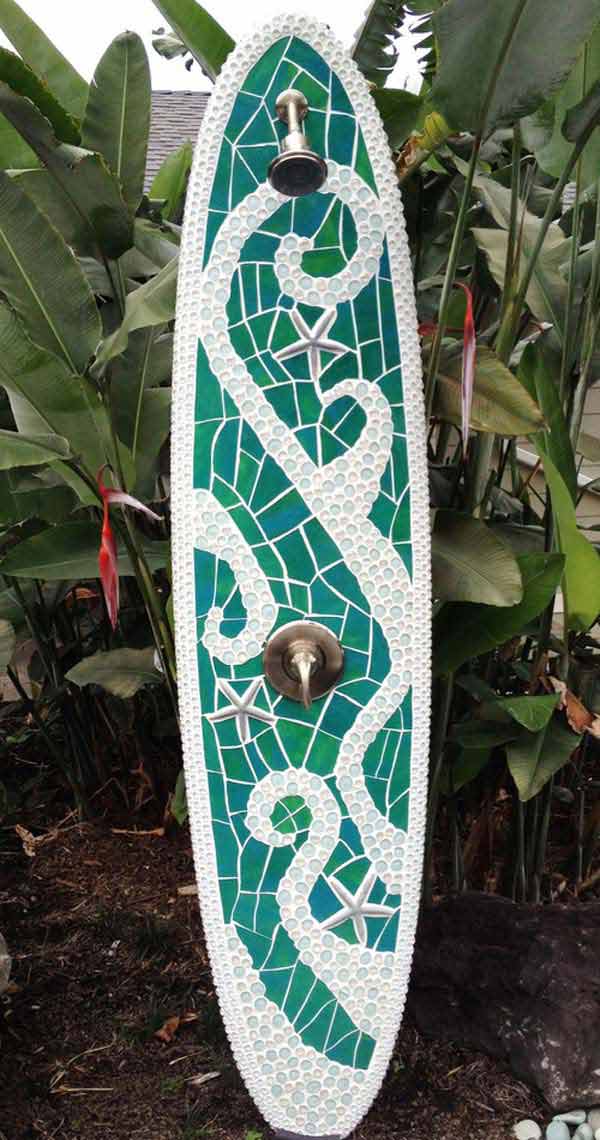 via houzz.com
11. Beach Inspired Ceramic Planter With Sea-shells and Sand Holding Your Drinks as a Side Table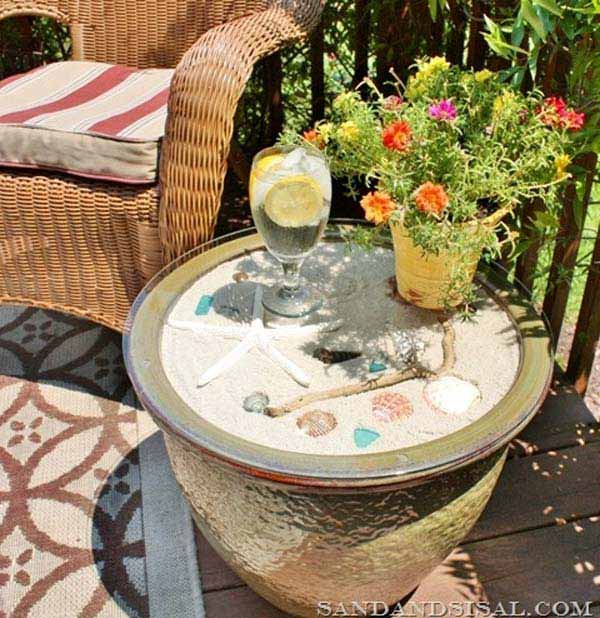 Tutorial @ sandandsisal.com
12. Complement a Blind Wall With a Neat Seaside Mural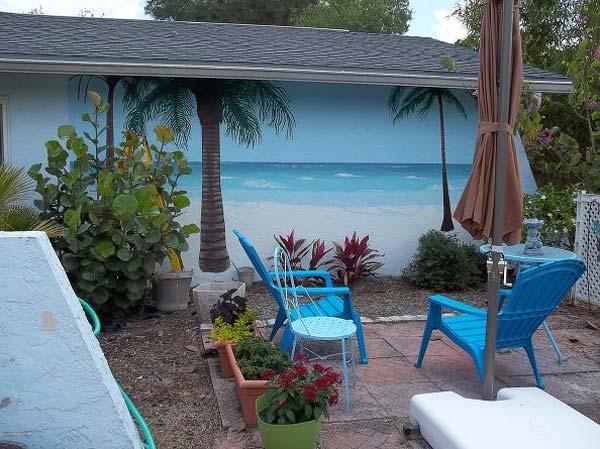 via hometalk.com
13. Mason Jar Lanterns With Beautiful Beach Theme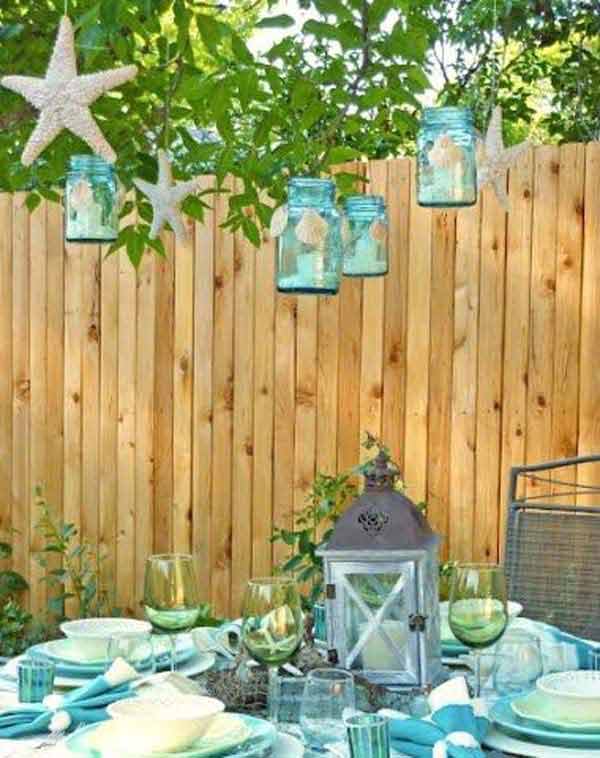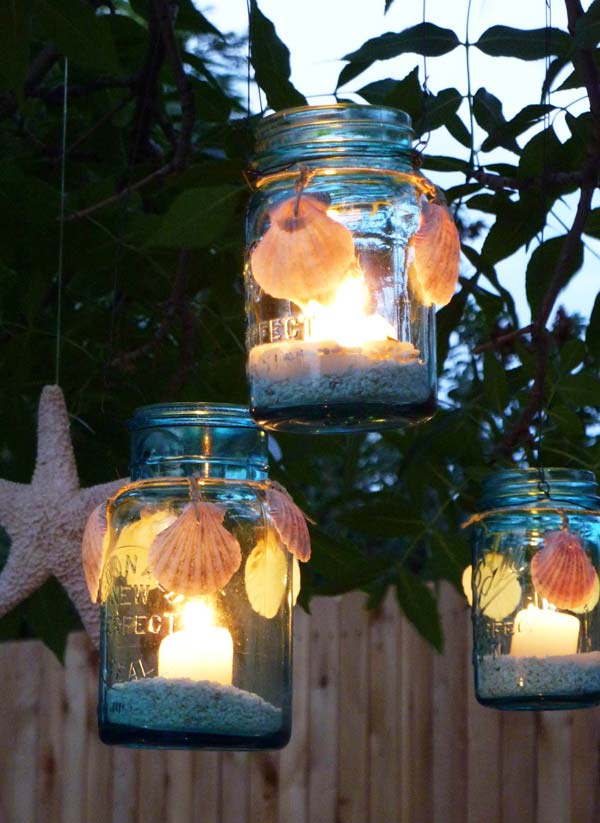 via creatingwonderfulspaces.blogspot.com
14. Decorate Your Wall With Oars For a Fresh Airy Marine Theme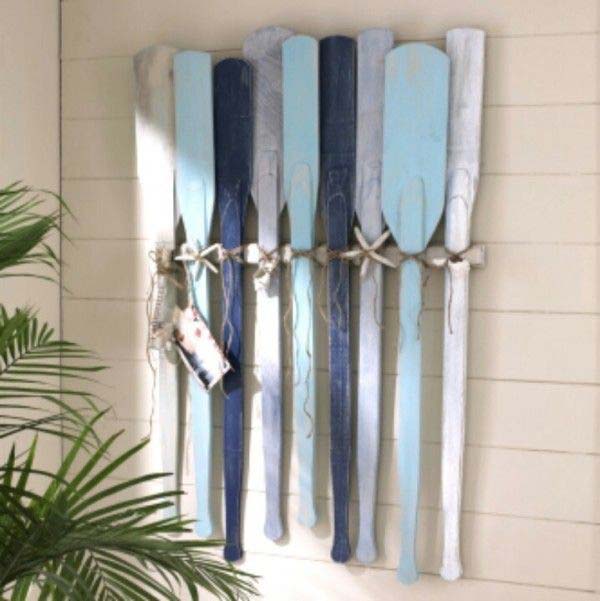 via nauticalcottageblog.com
15. Teal White Burlap and Rope in a Very Fresh Cottage Porch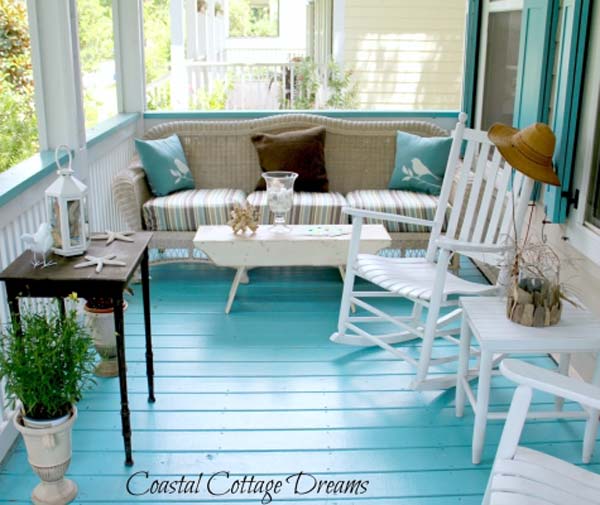 16. Easy To Realize Rope Covered Planters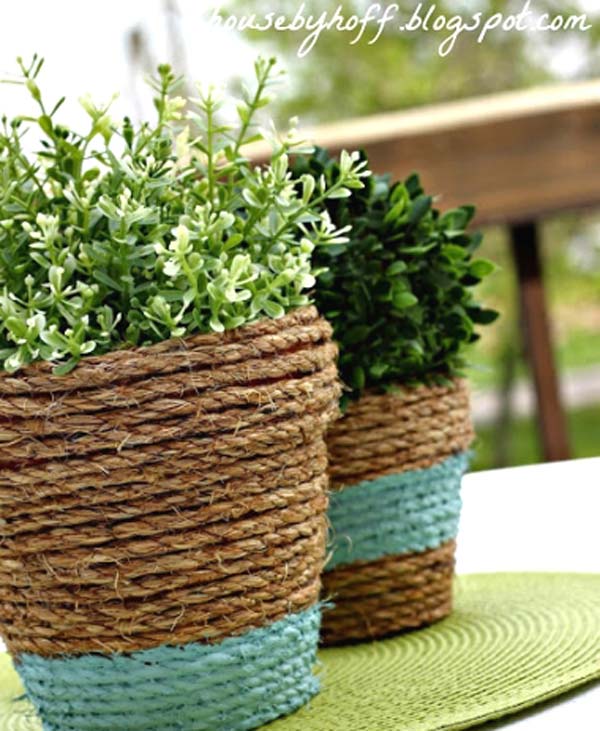 Tutorial @ housebyhoff.com
17. Superb Outdoor Shower Realized From Surf Boards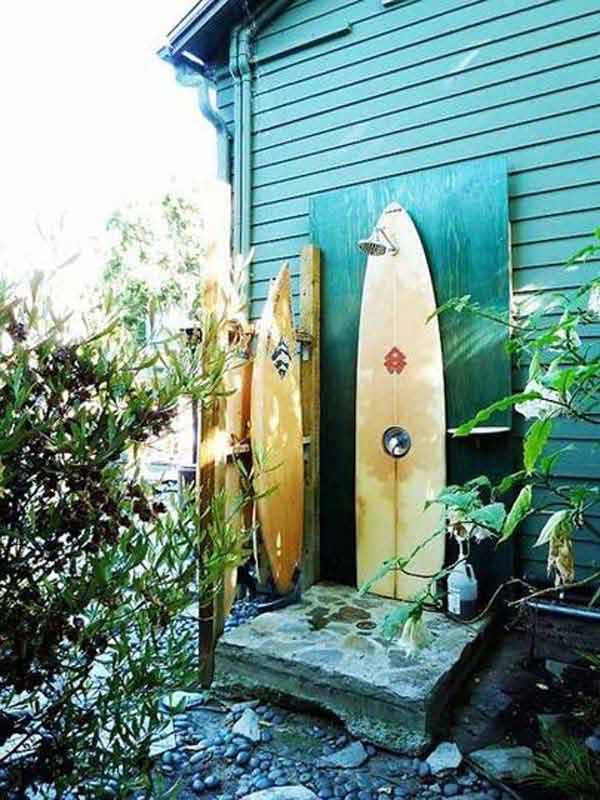 via re-nest.com
18. Lighthouse Realized From Clay Pots Infusing a Nautical Theme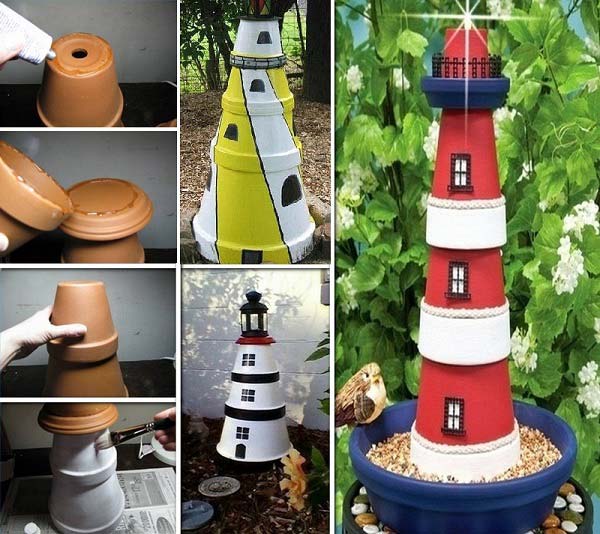 via ehow.com
19.Use Buoys to Accessorize Your Yard With Style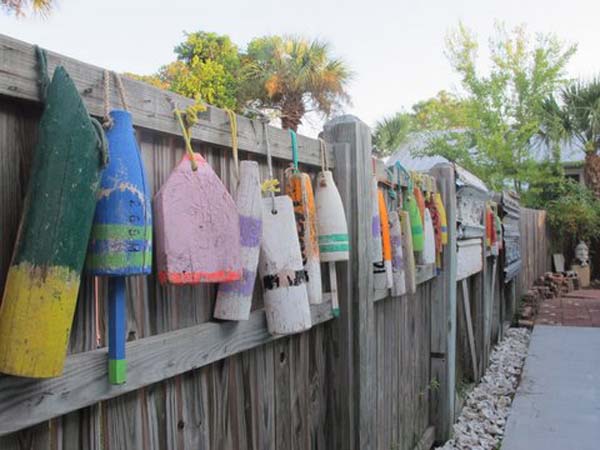 20. Spool Transformed Into a Beautiful Nautical Inspired Side Table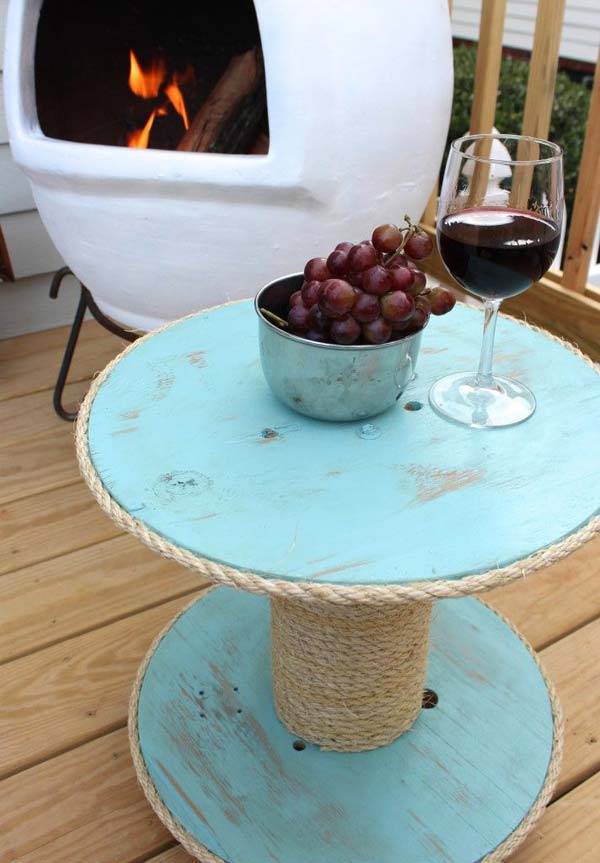 Tutorial @ simplestylings.com
21. Superb DIY Shell Wreath Inspired by Pottery Barn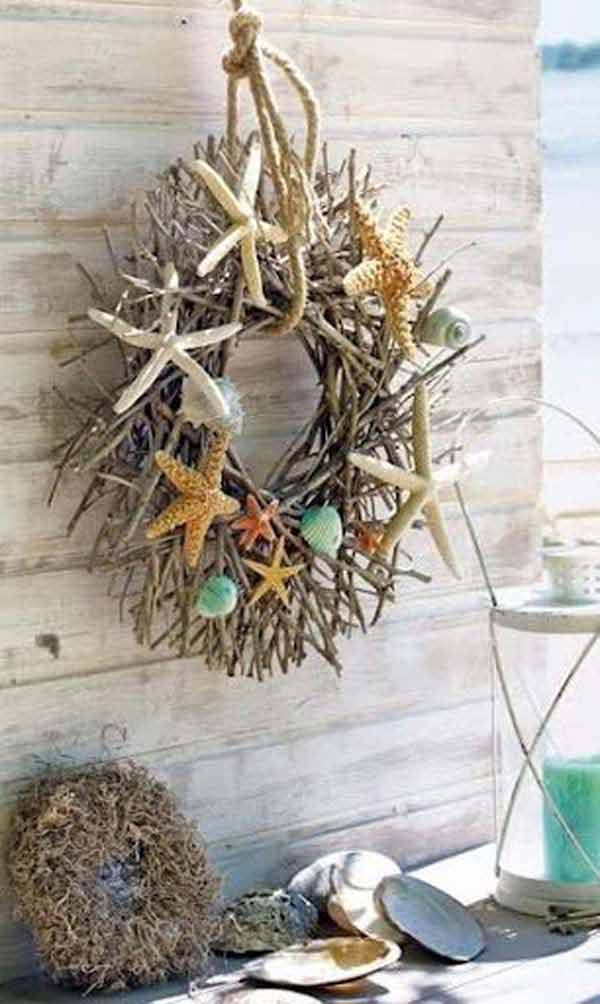 22. Small Ship Wooden Gate Changing The Tone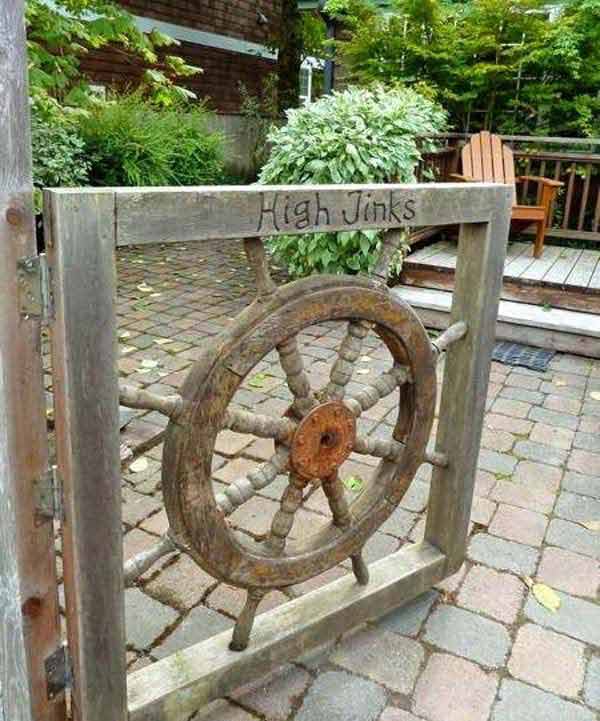 via tanglycottage.wordpress.com
23. Huge Shells Nestling Votive Candles in Extraordinary Beautiful Seashell Centerpiece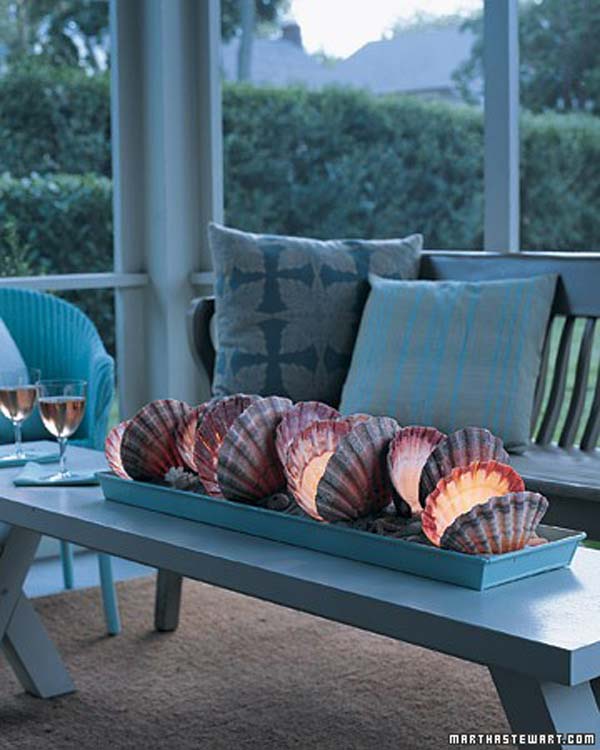 24. Outdoor Shower Inspired by Sailing Boats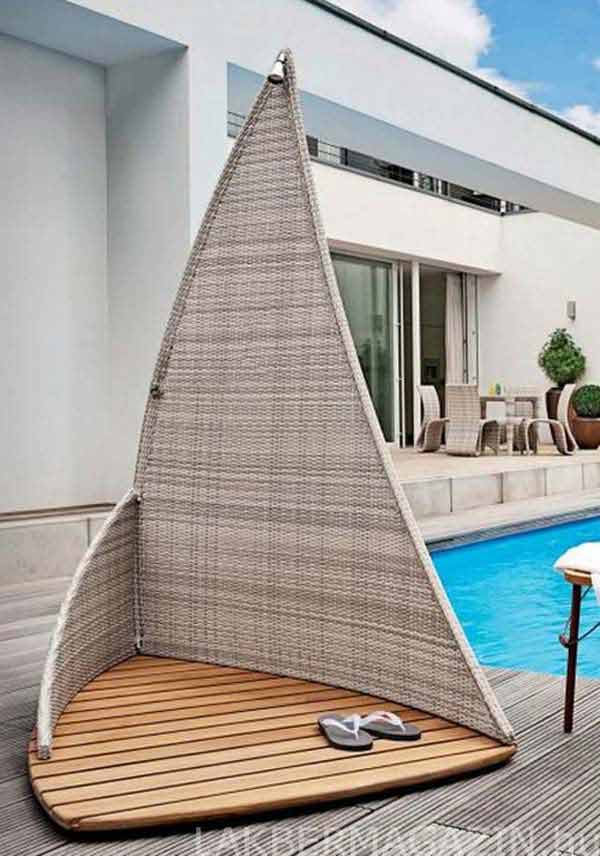 via lakbermagazin.hu
25. Simple Patio Swing Chair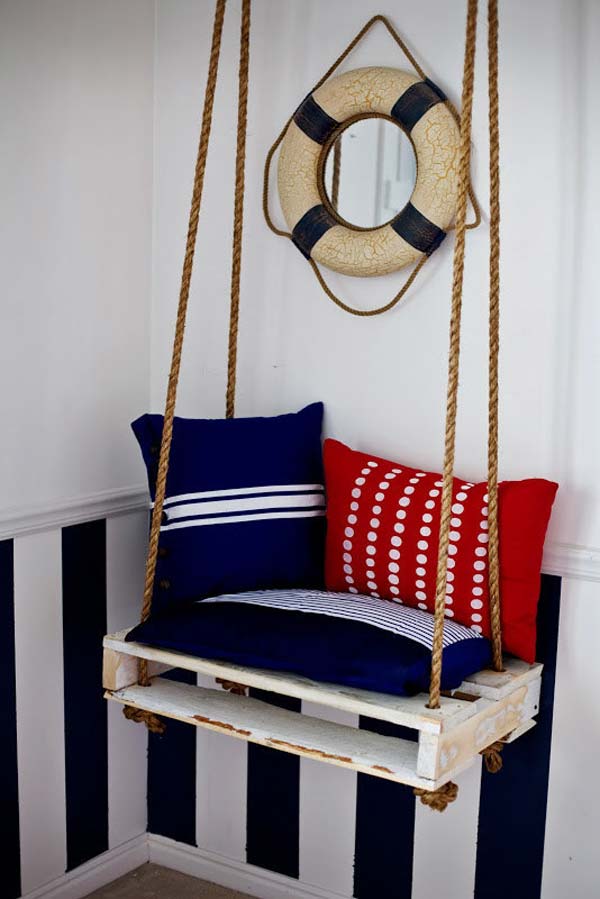 via manditremayne.blogspot.com
26. Wooden Trunks and Surfboard Transformed Into Outdoor Backyard Bar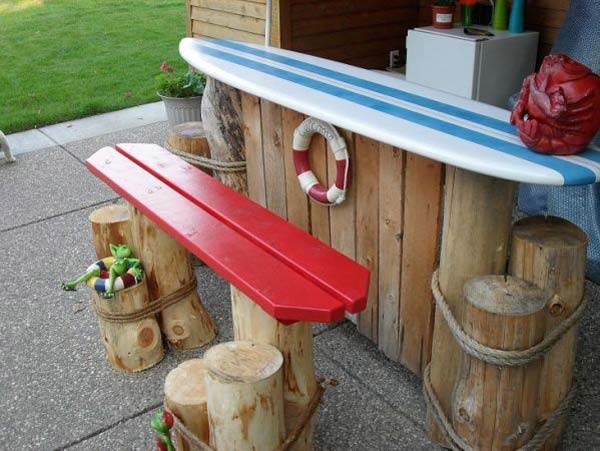 via pinterest.com
27. Simple to Realize Round Seashell Stepping Stones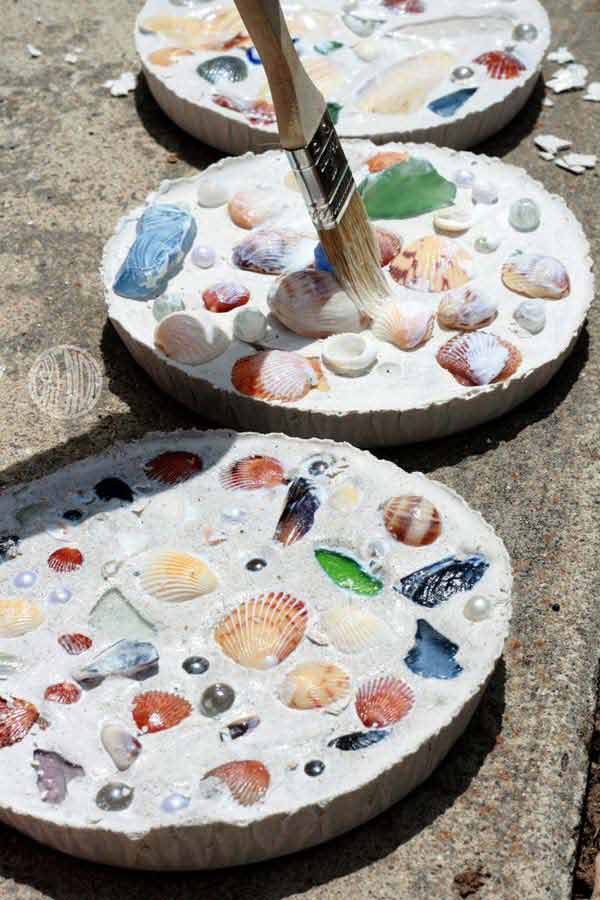 via alphamom.com
With just a little bit of time invested and creativity you can change the air in your household this summer. Pick your favorite project from the gallery above and tell us why do you like it in the comment section below.