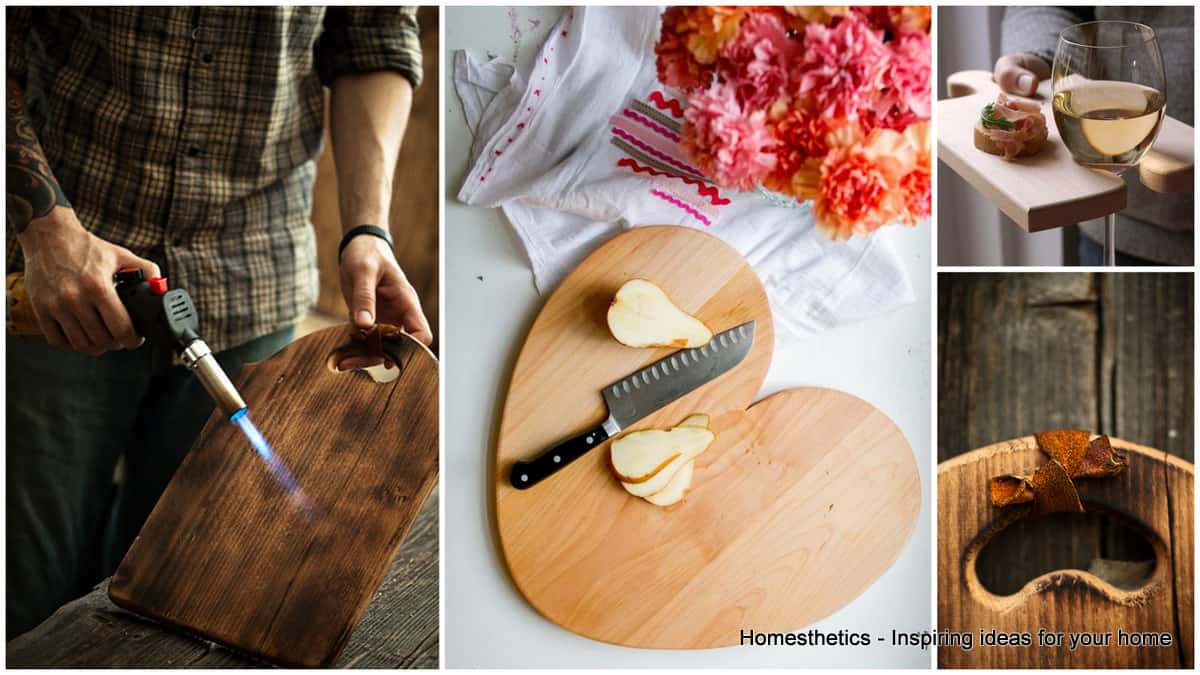 Kitchen utensils have come a long way, becoming more and more advanced, particularized and technological by the second. We tend to surround ourselves with all sorts of gadgets but the ancient, classic utensils will always have a prior place in your kitchens. Today we are talking about cutting boards designs, all special, wonderful in materiality and texture, rich in hues and sturdy. Wood, marble, natural stone or intricate mixtures, the cutting board is as essential in the kitchen as the knife. Although in the beginning the board might have been made from the most rudimentary piece of stone or wood, today designs have been refined and the piece itself has become an icon, a simple beauty serving multiple purposes in the food making and serving process.We have selected a small collection of cutting boards designs. all unique, beautiful, practical and elegant in creation.
Cutting Boards Designs
We begin our collection with an elegant classical set made out of hard wood in different essences and, in consequence, different hues and textures.The sturdiness of natural wood cannot be denied, making this wonderfully simple set an asset in any kitchen and an incredible housewarming gift. Opt for different sizes that will be used accordingly to the food group chopped, cut or served.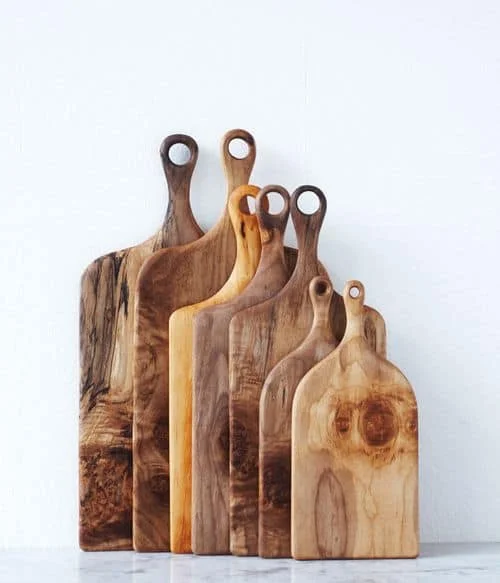 Source shopmazama
2. create your own vintage looking cutting board
If you were not lucky enough to inherit from your mother or grandmother a cutting board, make your own vintage design by inquiring a new one and transform its appeal through a few simple steps. Follow the guide found below and create your own heirloom to pass on to your kids.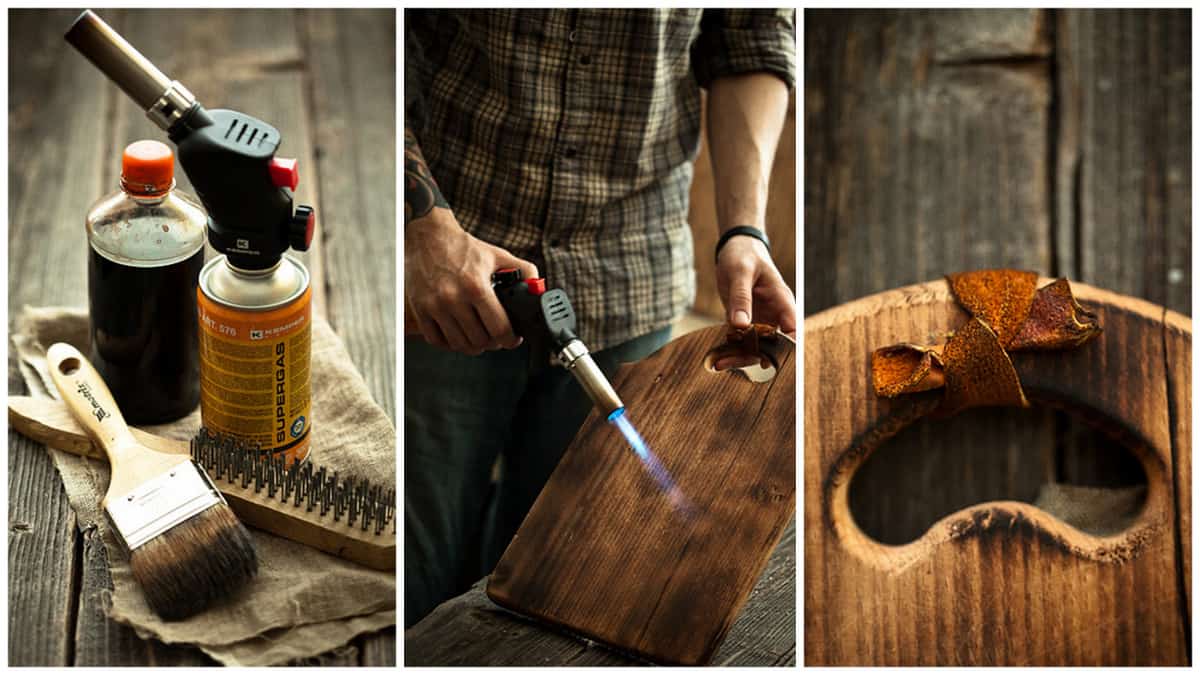 3. a triangular cutting board will fit into a modern kitchen design
Hard wood essences are fit to take geometric shapes, in accord to modern design lines. Mix and match different wooden textures to form elegant edgy serving boards. The rings cut in every cutting board can be used to store them properly.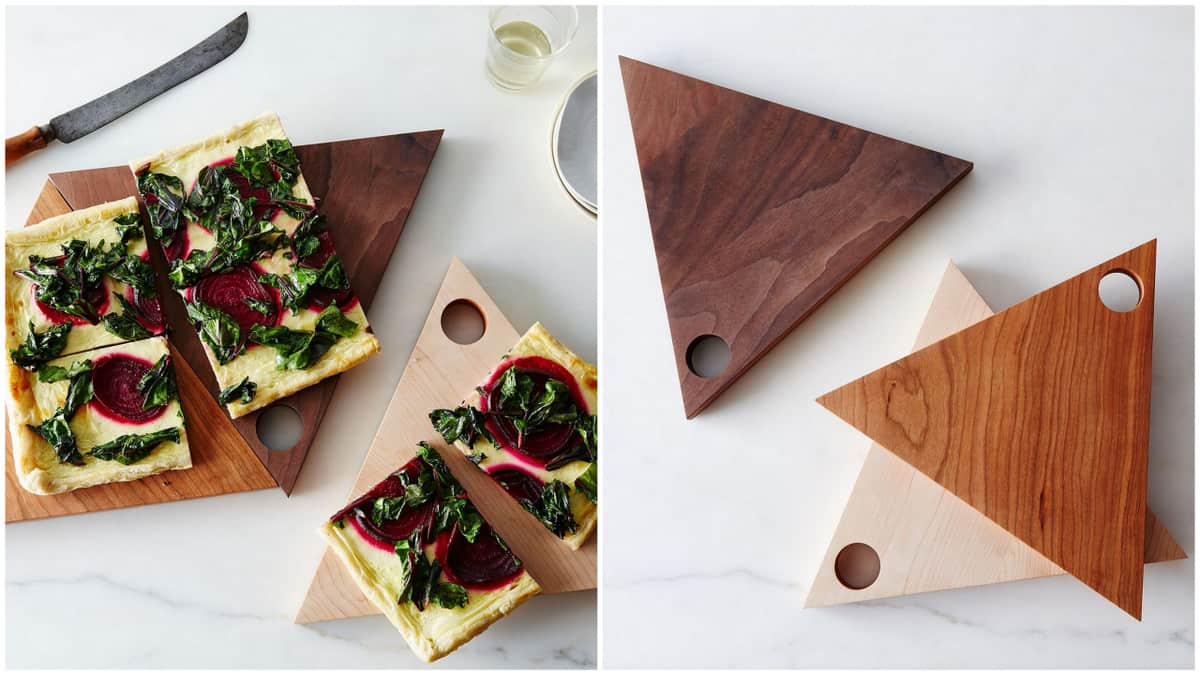 Source and purchase at food52
Walnut is an expensive elegant essence usually used for furniture design. The exquisite pieces featured below take this wonderful wood and morph it into classical timeless pieces that will definitely stand out in your impeccable kitchen.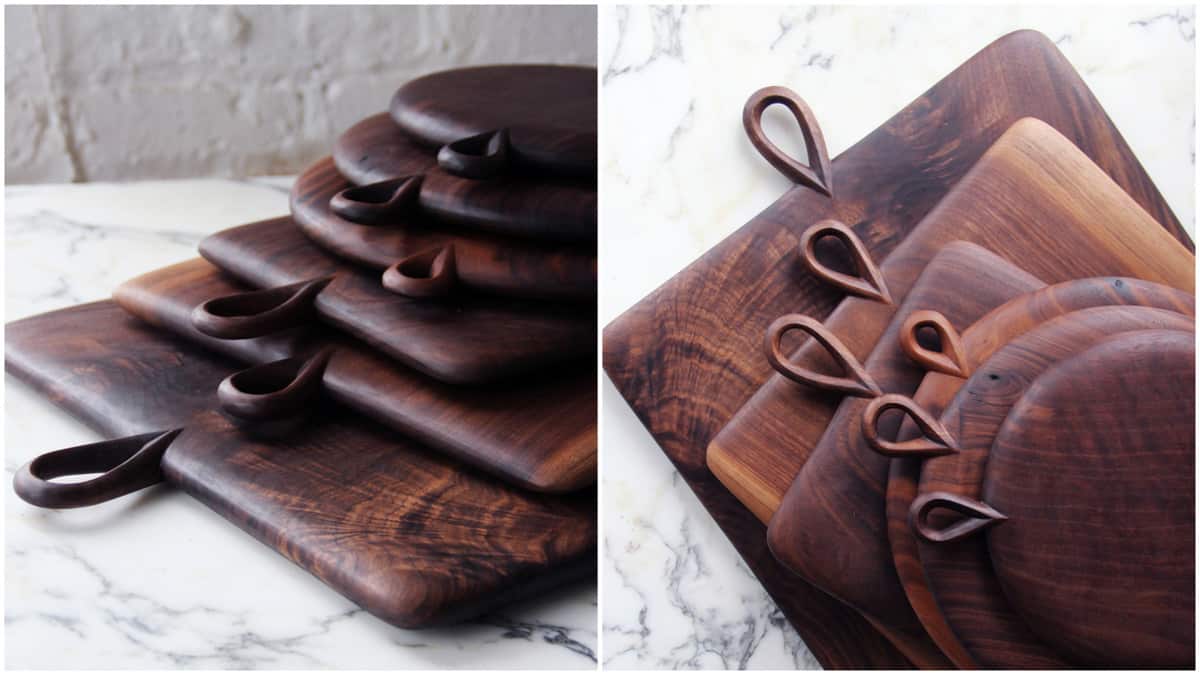 5. Invest in a Raised Cutting Board with Cutout
Design has always been and will always be smart and efficient if need be and so it this raised cutting board made to facilitate the cooking process. Use salt and lemon to clean the wood periodically.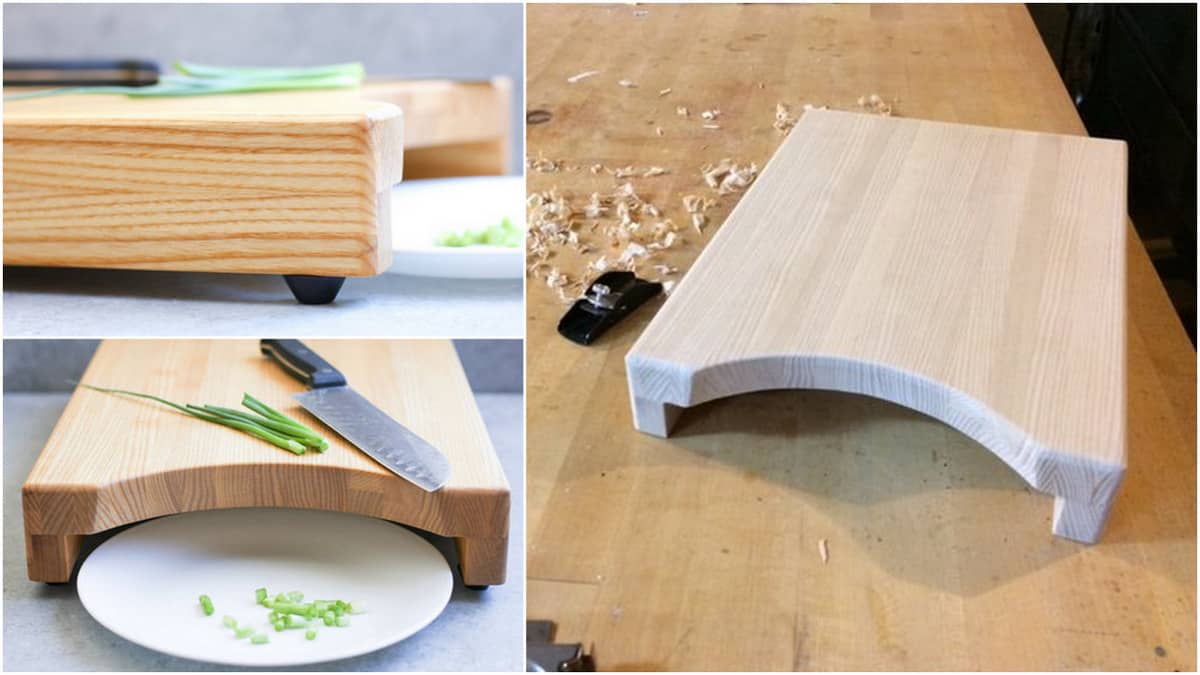 Source lumberjocks
6. personalize your cutting boards with funny messages
If glass cutting boards are more to your liking why not transform and personalize them in an unique manner by adding a special message on each piece. You can change the design anytime you feel like a change is required in the kitchen. Glass cutting boards are far more easy to clean and maintain, with a special care to the material's fragility,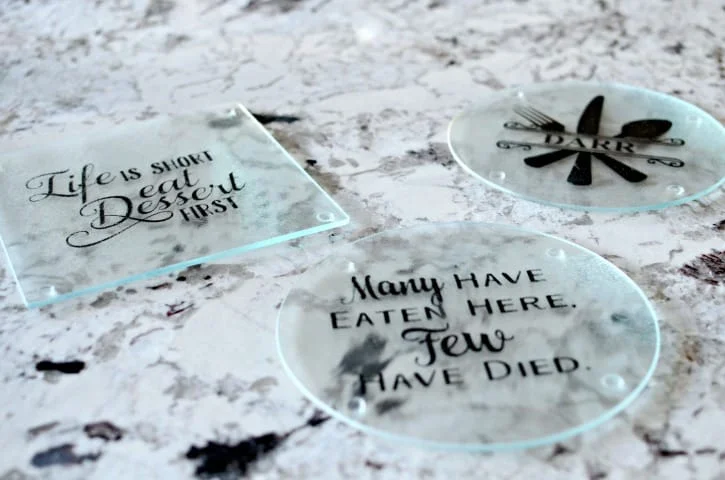 Source simplydarrling
7. a puzzle cutting board that can serve multiple purposes
Who says designs must be rigid and classical all the time?! The below puzzle cutting board design can be used as both wine and snack serving tray as well as a cutting board. Buy as many as you like and assemble the pieces yourself.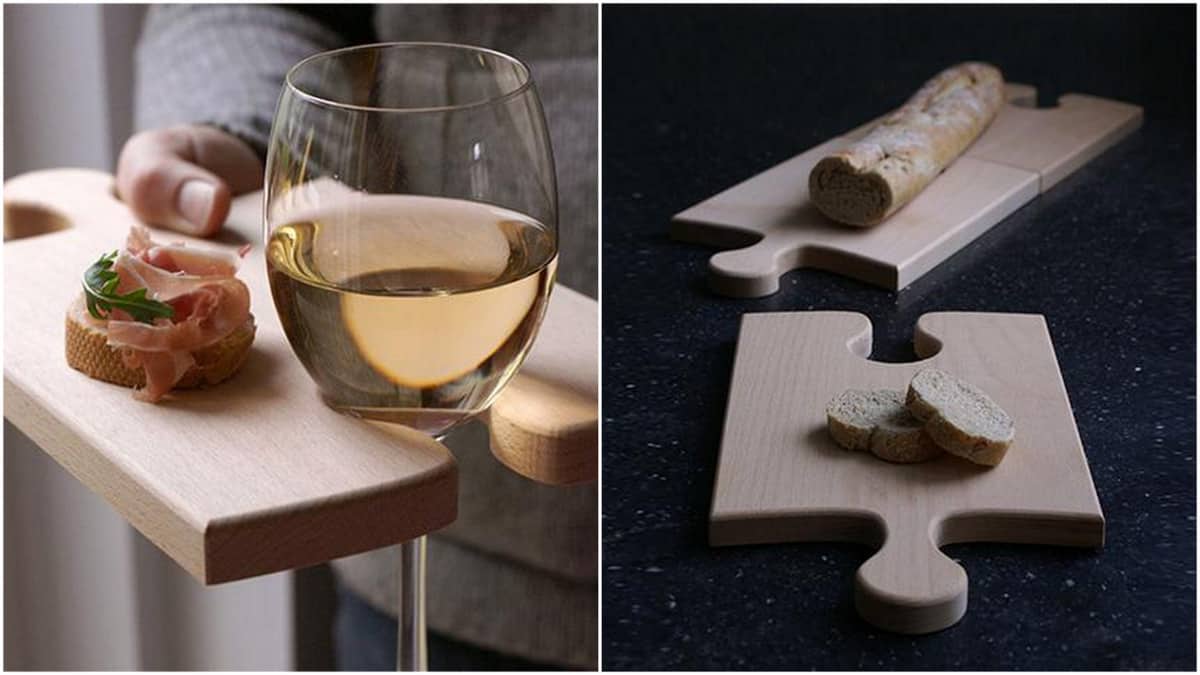 8. Make a Wood-Burnt Serving Board in nay pattern you desire
Etching wood has been around for a long time so why not use it to personalize wooden cutting boards. You can obtain any design you like according to the board's purpose in your kitchen. The designs below were created to satisfy the need for a specific snack serving.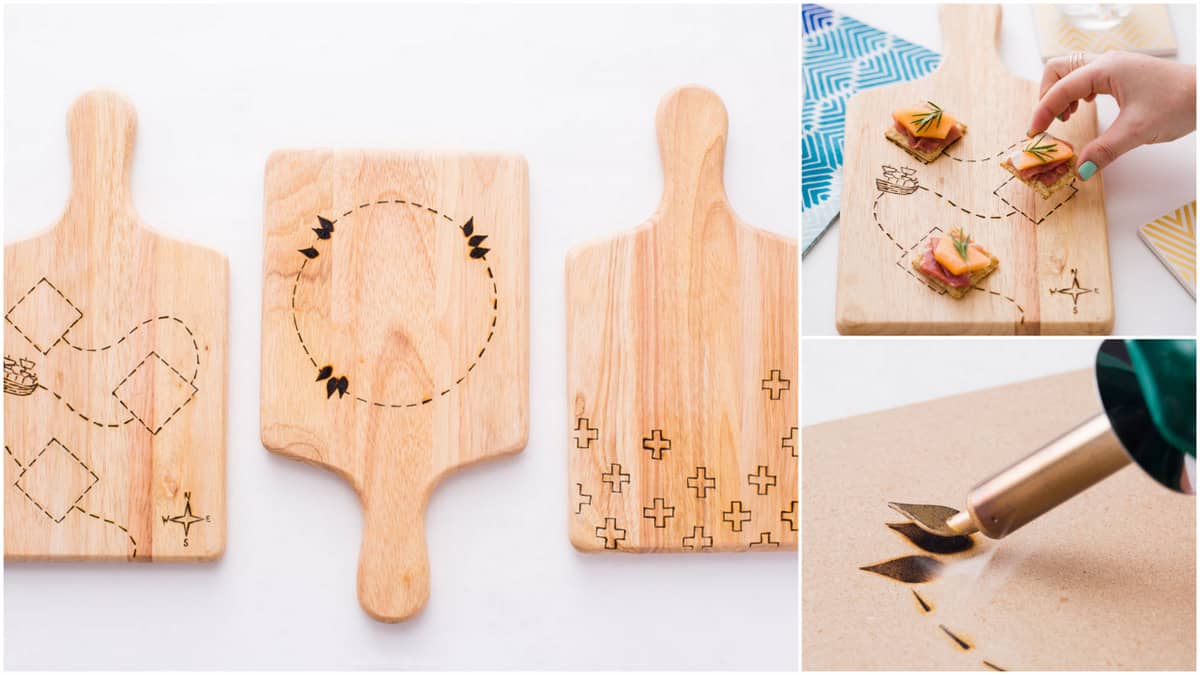 Source brit.co
9. cut your cutting boards in any shape you want
Reinvent your cutting board and give it any shape you desire. It can become a lovely Valentine's gift if you make the cutting board from an actual piece of rough wood yourself. Finish the piece thoroughly to avoid splinters.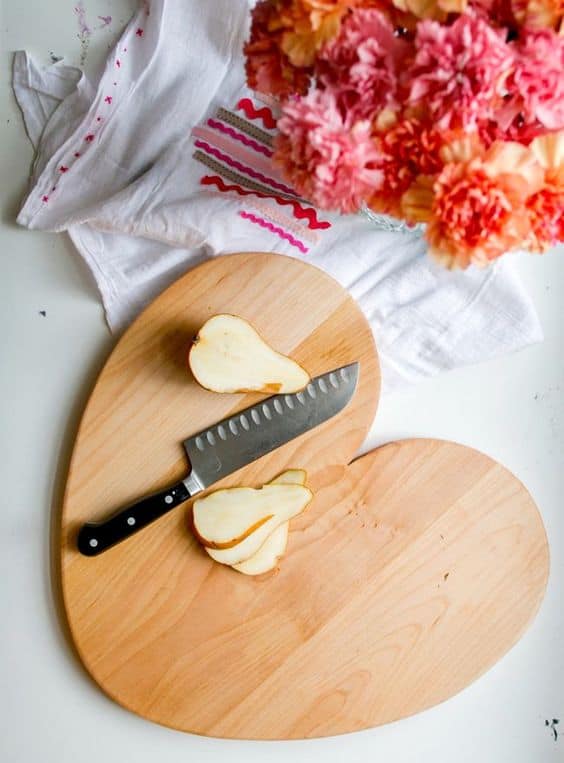 10. leather and wood will always merge perfectly
Take a wonderful piece of dark wood and attach a sturdy leather band to one of its sides for an elegant practical design. You an now hang and display your cutting board in the kitchen for everyone to admire its beauty.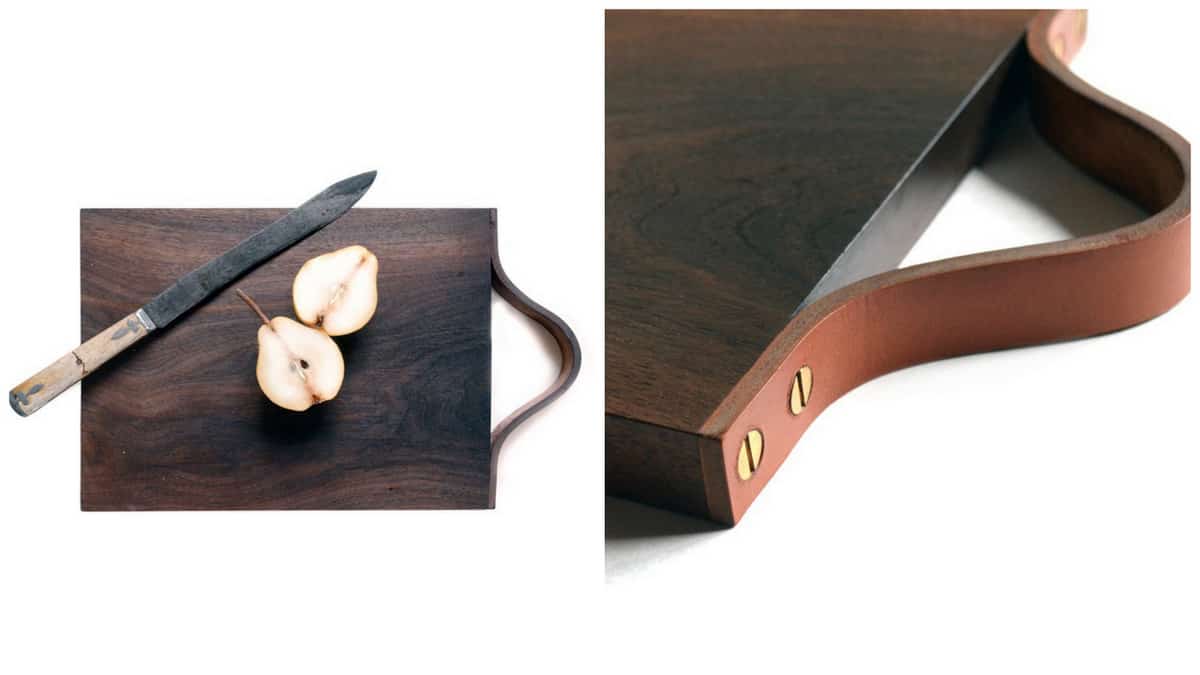 11. transform a tree slice into a rustic cutting board
If the rustic style is more appealing to you, take a large wood slice and finish it into a cutting board. Its sturdiness and uniqueness will add a personal touch to your kitchen counter top.

Source and tutorial at manmadediy
12. buy a 2-in-1 cutting serving cheese board
Most of the time we are confronted with the issue of limited storage space, reason for which multipurpose items are required in the kitchen. Here a cutting board with a delicate copper finish is used as a cheese board as well.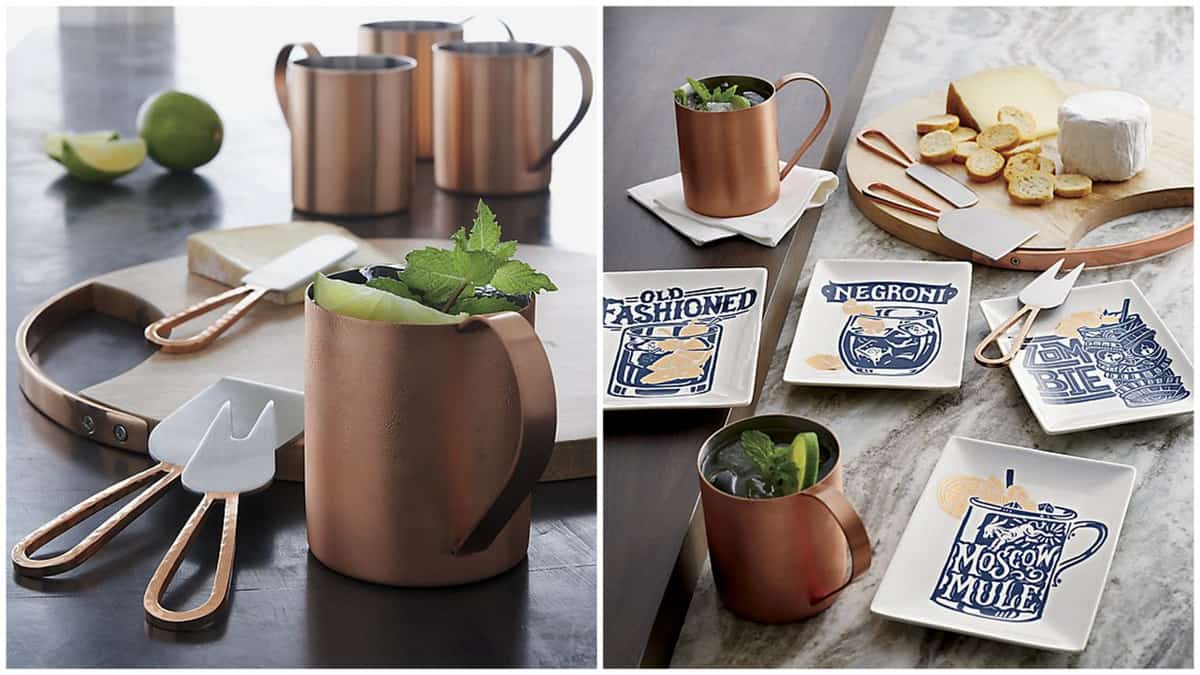 Source and purchase at crateandbarrel
13. if wood is to your liking opt for solid marble
If we talk about chopping, cutting, mincing, marble is as sturdy as any material can be, a neat option for your kitchen bar or kitchen counter. Its unique natural inner texture and pattern with blue violet insertions gives marble such an immense elegance and delicacy. Be careful how you maneuver it and add a rubber base to avoid it from slipping from the counter.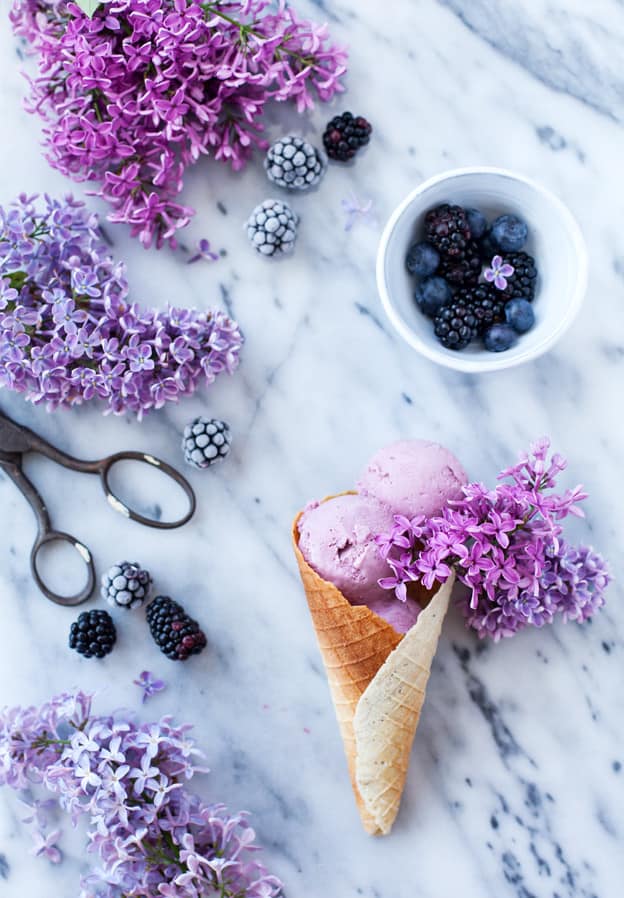 Source callmecupcake
14. mix wood and marble into a cutting board
If you are undecided between wood and marble, why not choose both in a 3 to 1 proportion. You can have a taste of both worlds and separate food types on the actual board whilst cutting and chopping it.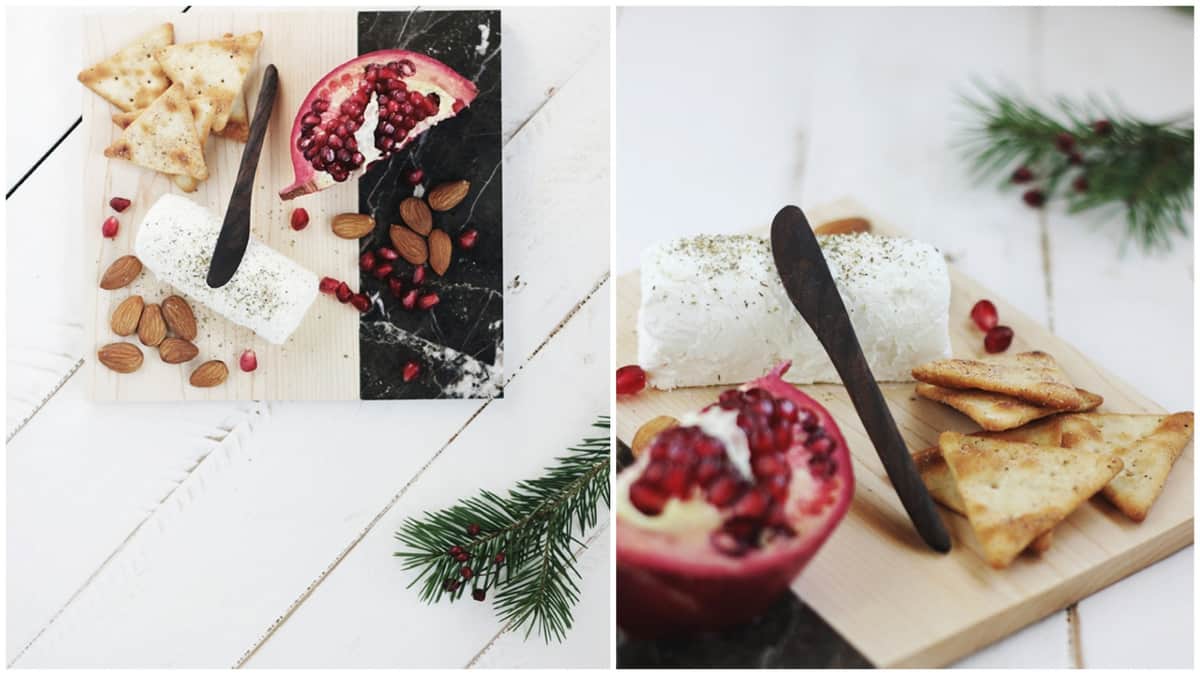 Source themerrythought
15. build in a cutting board drawer
If you are on the verge of designing a brand new kitchen, make sure to incorporate a cutting board drawer which will save you up some storage space. Use the drawer placed underneath to store the trash bin and connect the two for a quicker disposer.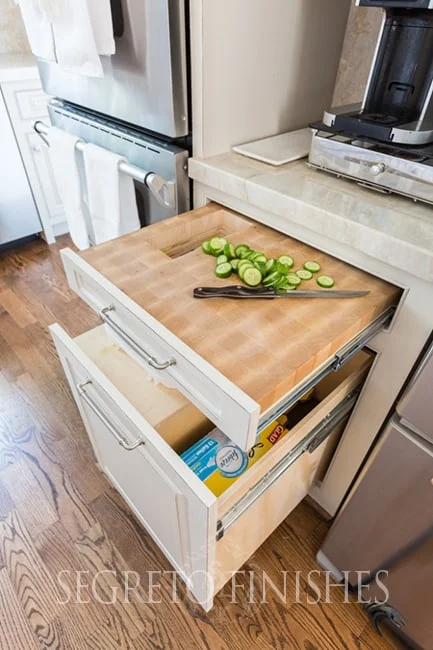 Source segretofinishes
We are moving on to a more edgy modern approach to cutting board designs and the mustard splash chopping board and spoon holder fit perfectly in an elegant all white modern kitchen. The bright red hue will stand out and make an impression in your interior.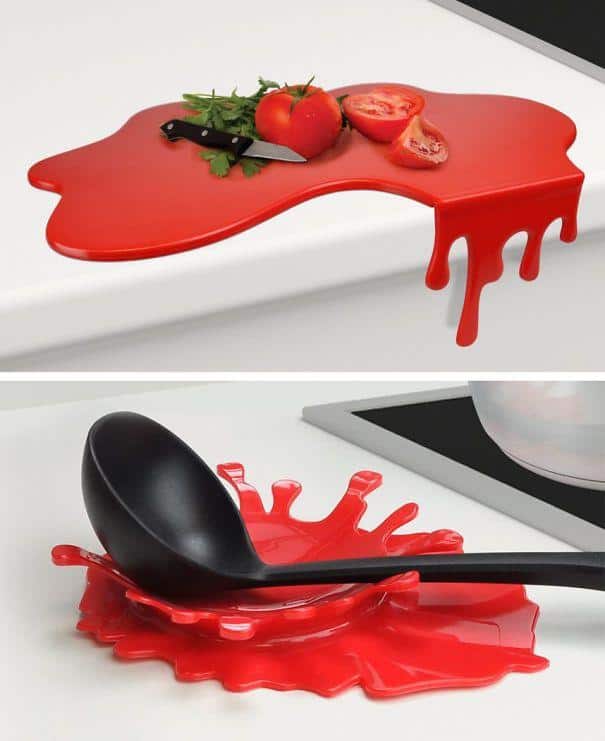 Source decorfacil
17. smart cutting board that will save up time in the kitchen
Another modern smart idea is the chopping board that can be place don top of the over the sink strainer. Clean wash and cut your food fast and healthy.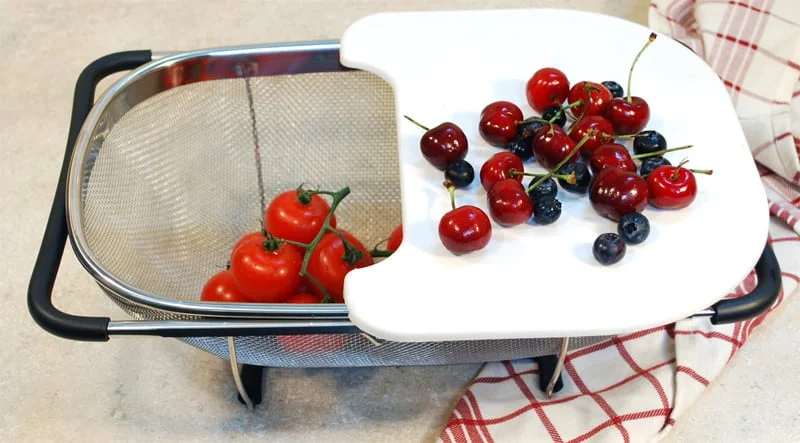 18. color code and name your cutting boards
It has been proven that you should not in any circumstance use the same cutting board to cut raw meat and vegetables. When it comes to wood, the juices from the meal and fruit and other vegetables impregnate the material, each with their own germs. Make sure to prepare healthy food for your family and separate your boards.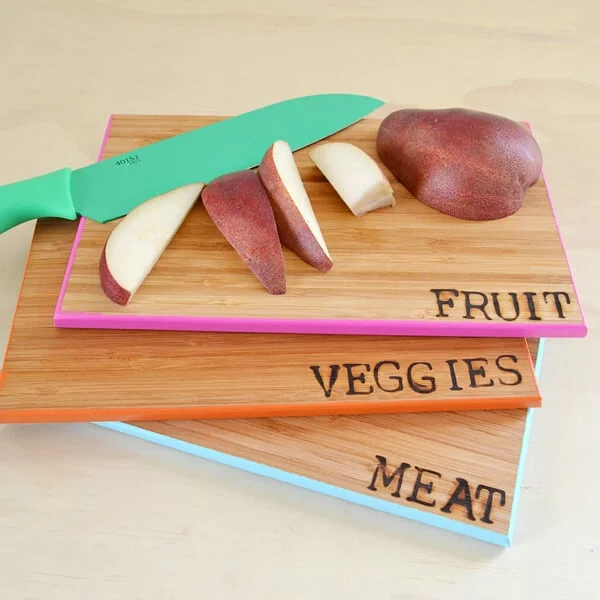 Source dreamalittlebigger
The flexible cutting board will save you up some time in the kitchen by offering you the possibility to gather up and place the chopped cut minced food from the board directly to your cooking pot without getting any other vessel dirty.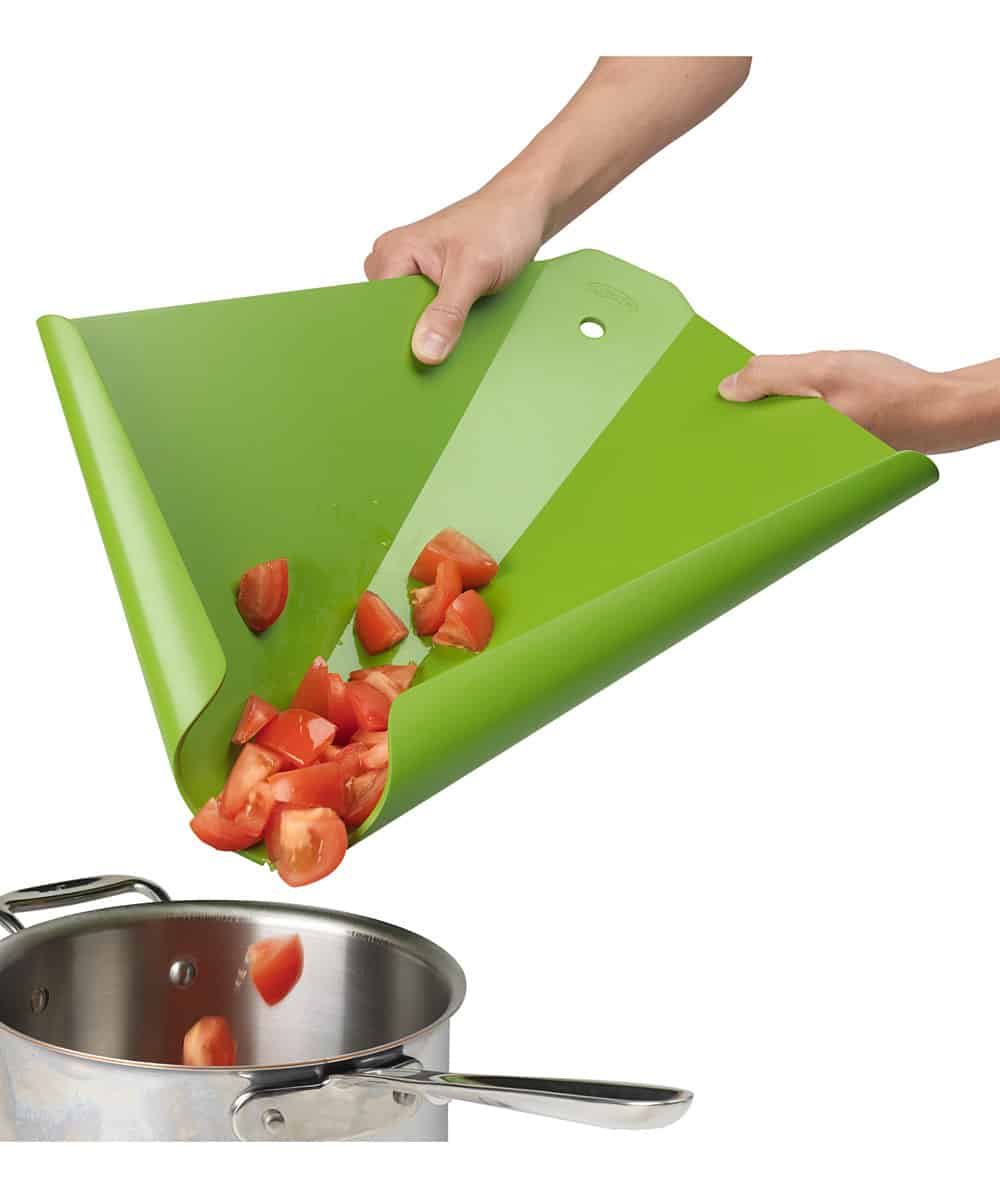 Source zulily
Buy a smart chopping-board-bin design and be more efficient in the chopping process. When full take out the bin, throw the leftovers and clean it properly before reattaching it.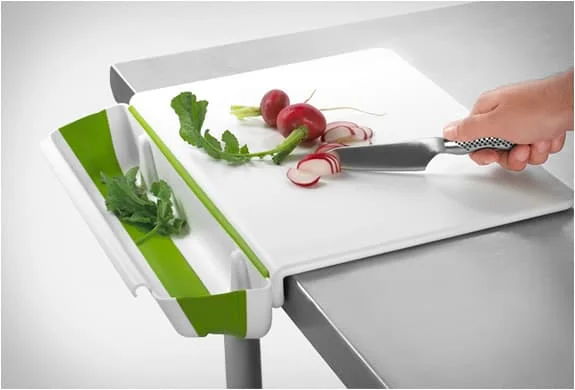 Source blessthisstuff
21.the Sprout 2000 – Cutting Board is an unique take on design
This small tiny cutting board has been created around the brussels sprout and the round center is fit for other round fruit and vegetables, making them easier to cut.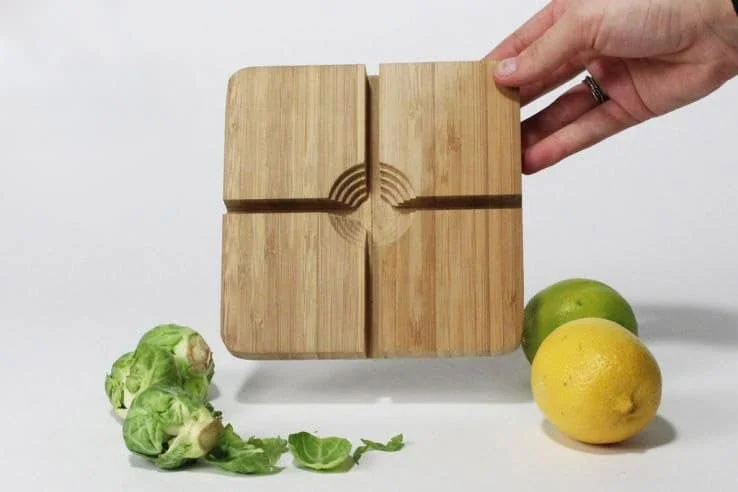 22. the lovely 

wooden ash board
If you were searching for an unique wooden cutting board you have found your answer. The piece below was created from a partially burnt wood piece, making it one of a kind and the perfect gift.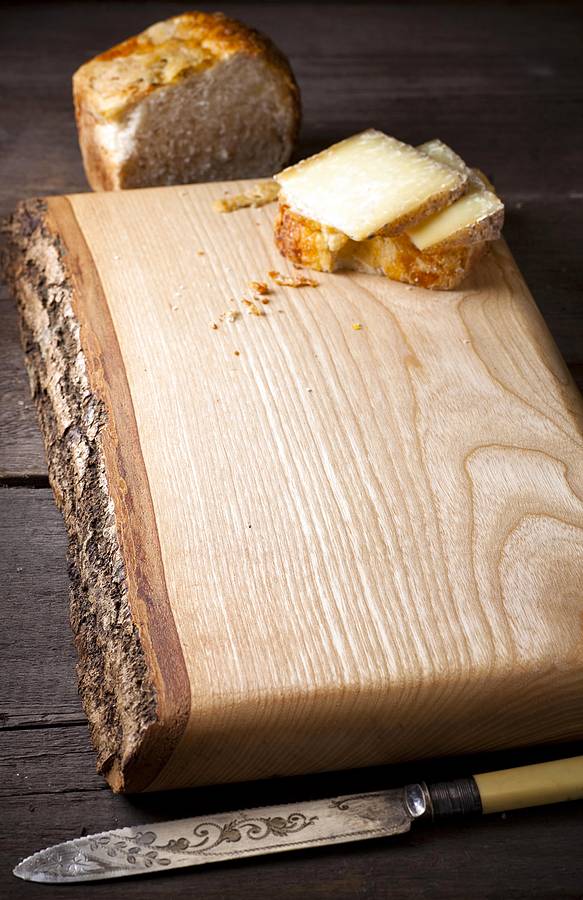 Source and purchase at notonthehighstreet
23. how about  a melamine chopping board with weights and measures design in metric
the melamine is very easy to clean and maintain and the measures featured on the board will accelerate and ease up the cooking process.
 
Source etsy
24. buy a smart cutting board that works as a scale as well
But multipurpose items for your kitchen, save up time and space, such as this cutting board that doubles as a kitchen scale. Chop your food, measure it and get just the right amount cooked.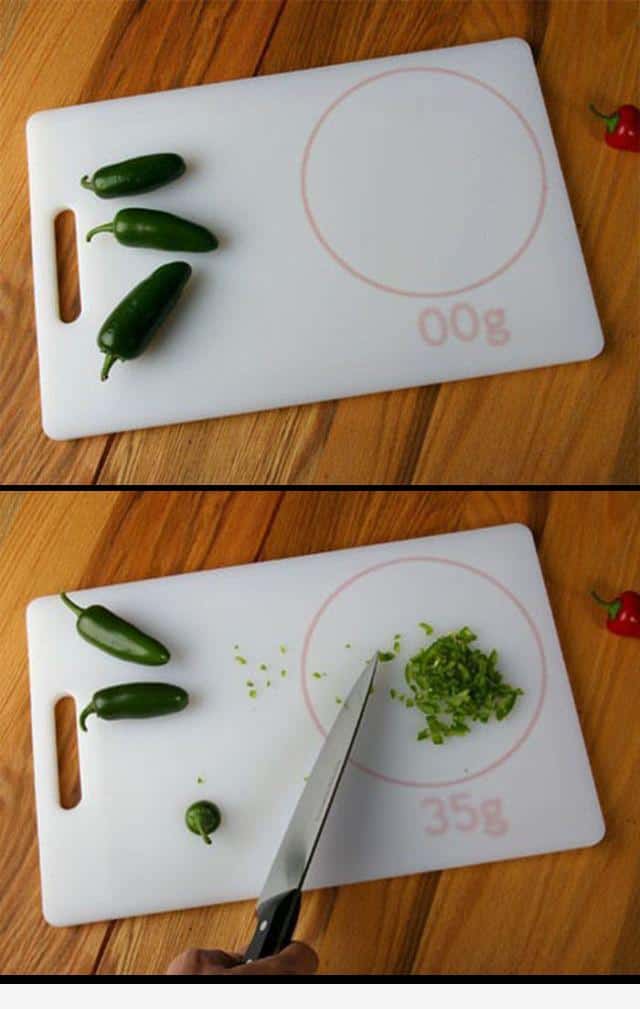 Source imgur
It is essential to have all of your utensils at hand when cooking of you really want to be efficient in the kitchen. The mocubo cutting board offers you just that in a simple but useful design, easy to clean and store.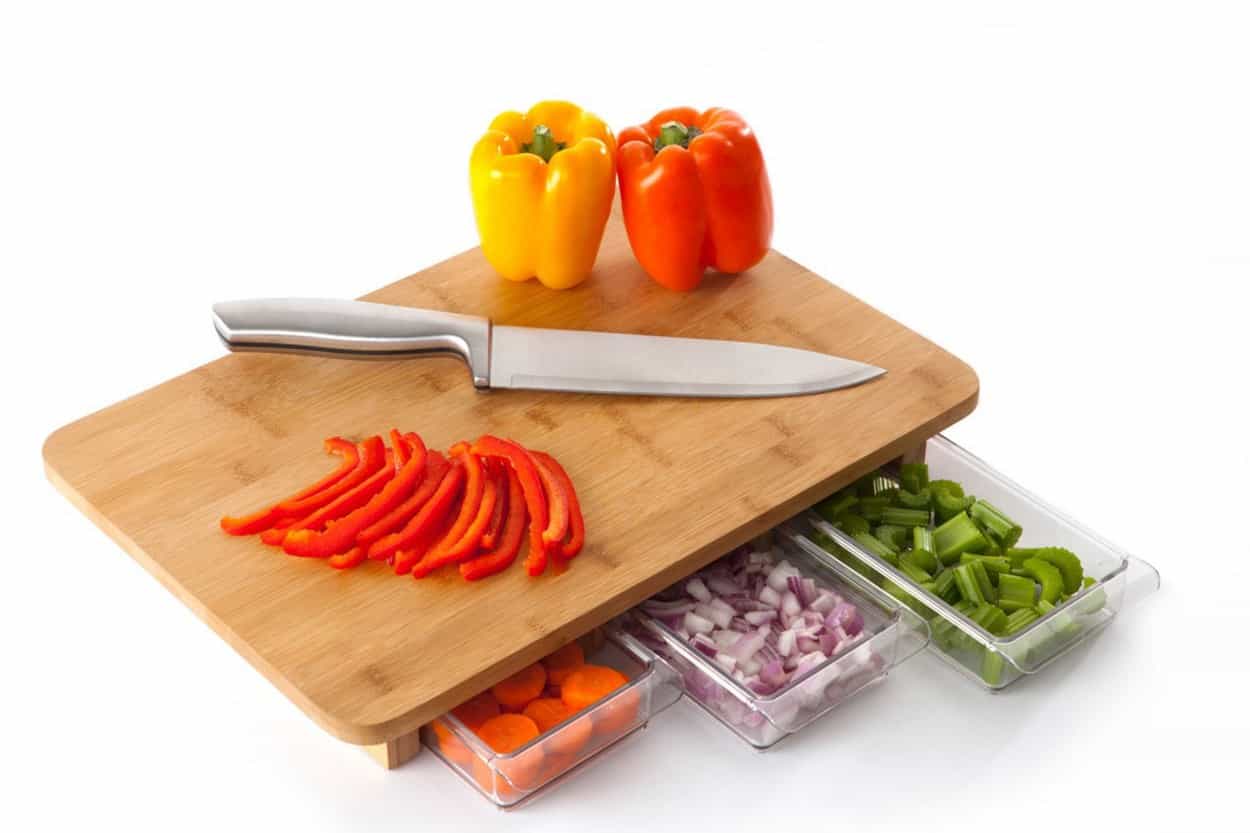 Source amazon
26. marble and wood mixture
Another wonderful marble and wood mixture that can be incorporated in both a classical and a modern kitchen design. Choose your favorite piece.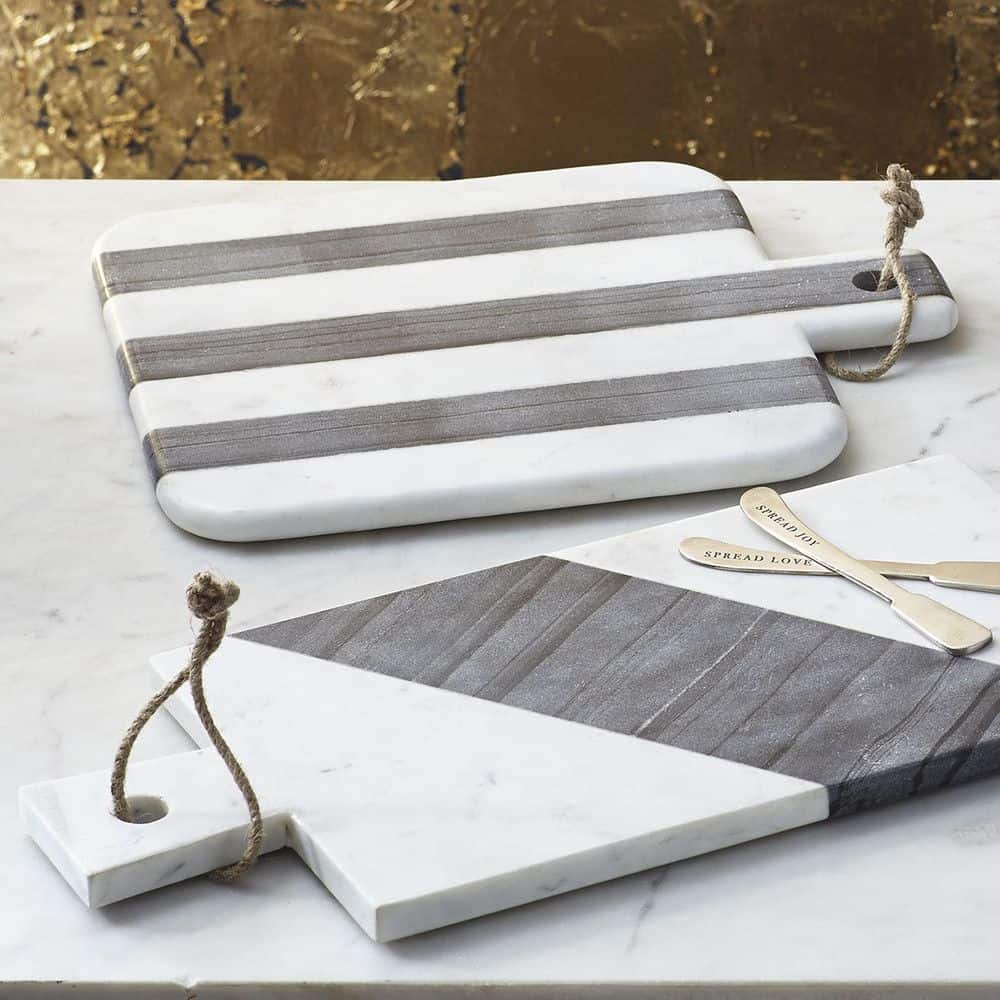 27. will cook for wine chalk-paint board
Insert a fun message into your cutting board by painting it with chalk paint. The bold contrast will be impressive.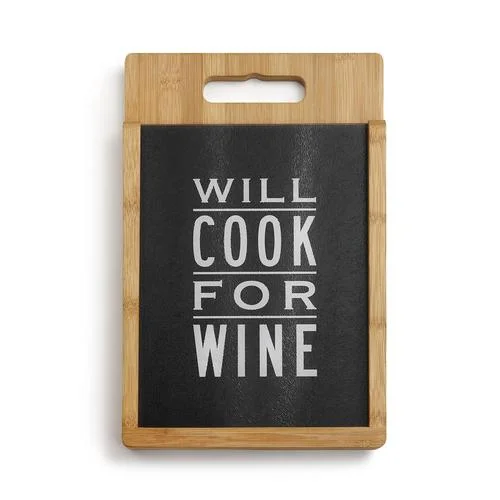 Choose glass if you are keen on easy cleaning and choose a retro cute model you will always find adorable.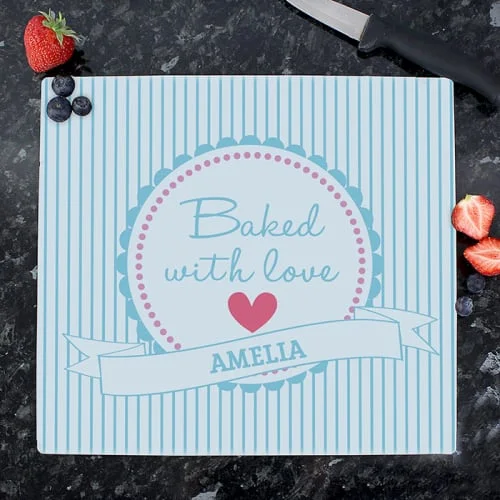 Natural stone chopping boards are rare to find due to their fragility but you have to admit the design featured below exudes such a powerful elegance.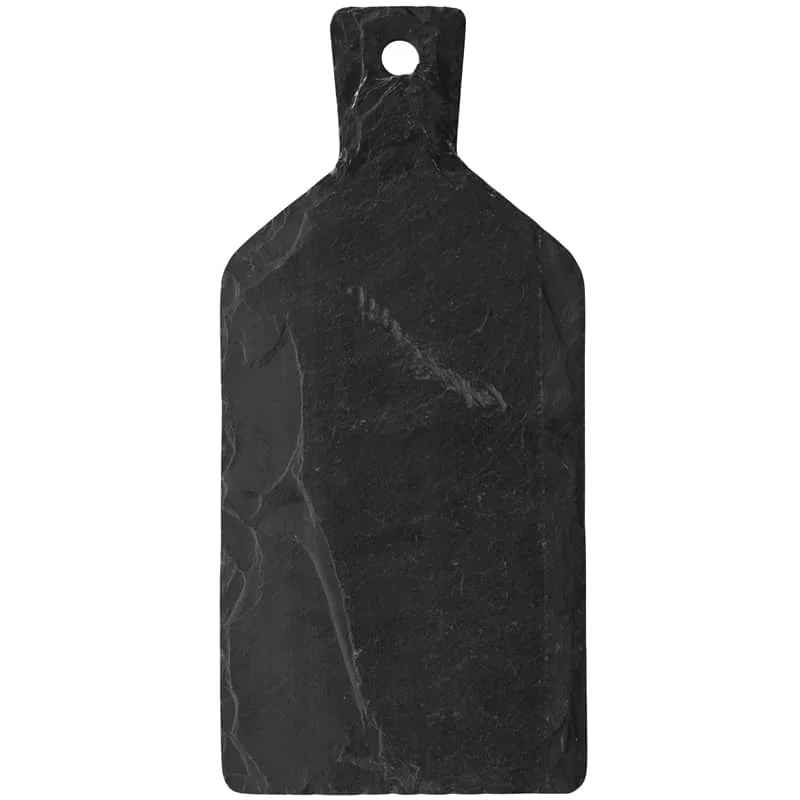 Cutting boards have gained their vital role in our kitchens and even if we like it or not, we care more and more about their design and design in general. So we invite you to choose your favorite cutting board from the pieces featured above and to leave your valuable feedback in the comment section below.
Related Articles