A small home represents a challenge and an opportunity alike, it is the place you are to soon call high-maintenance as well as cozy and warm. Small spaces require custom solutions, solutions tailored for you and your home and to help you in this interior design endeavor we have prepared a list of small kitchen hacks, this includes smart multi-purpose accessories as well as tiny customization tricks that can make the whole organizing process easier; you will learn how to organize things that are often overlooked in the planning process and how to use residual spaces to your advantage.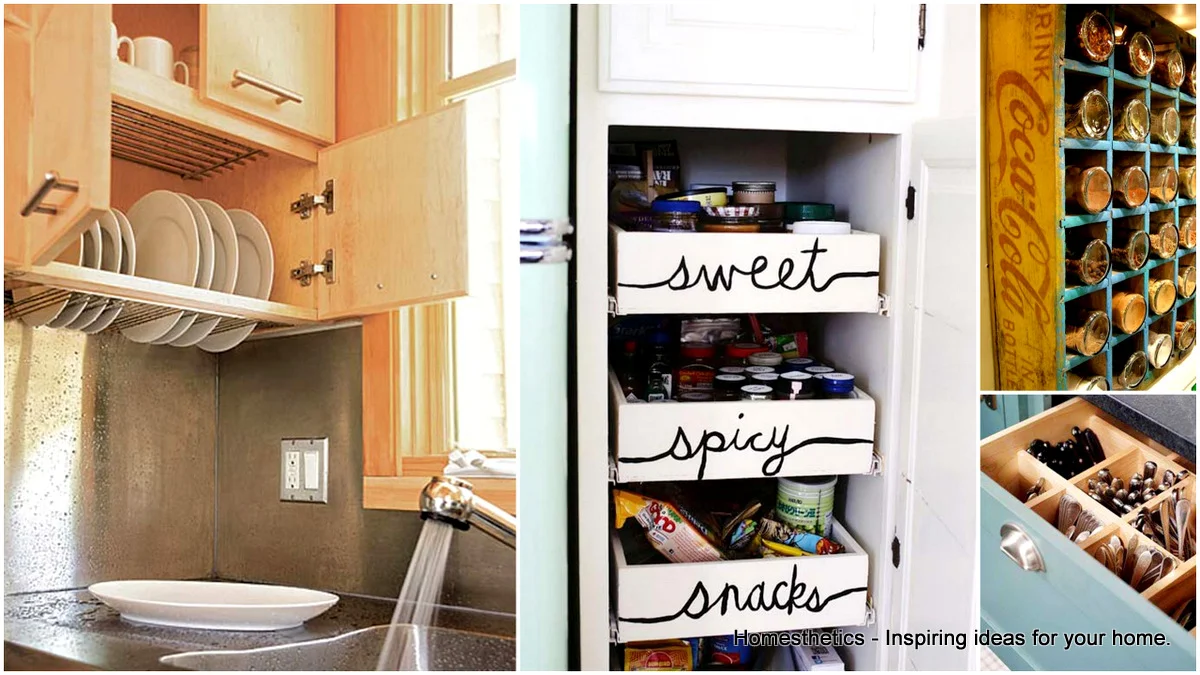 Emphasize your home, optimize your kitchen and enjoy the coziness and warmth of your small home in full comfort with the small hacks that follow.
Epic Small Kitchen Hacks For Your Household
1. Use your available sink space with a roll-up drain rack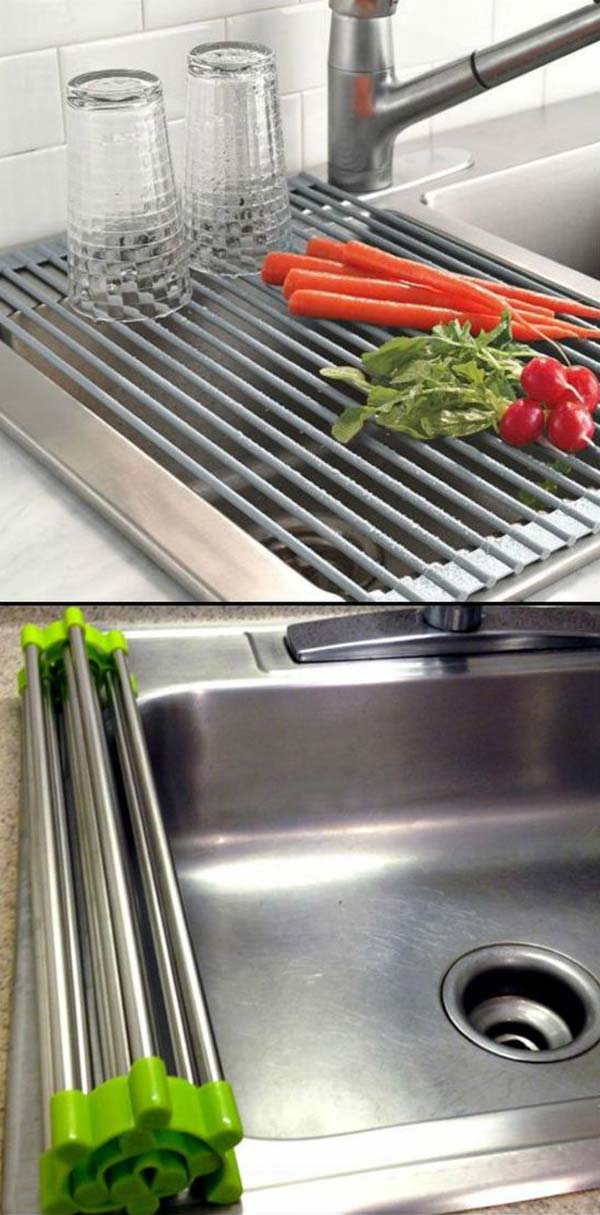 via Amazon.com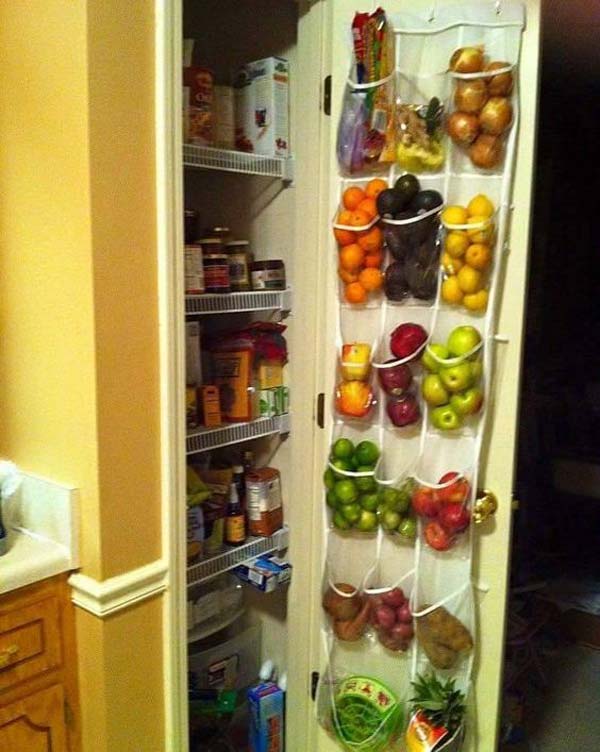 Find it on Amazon.com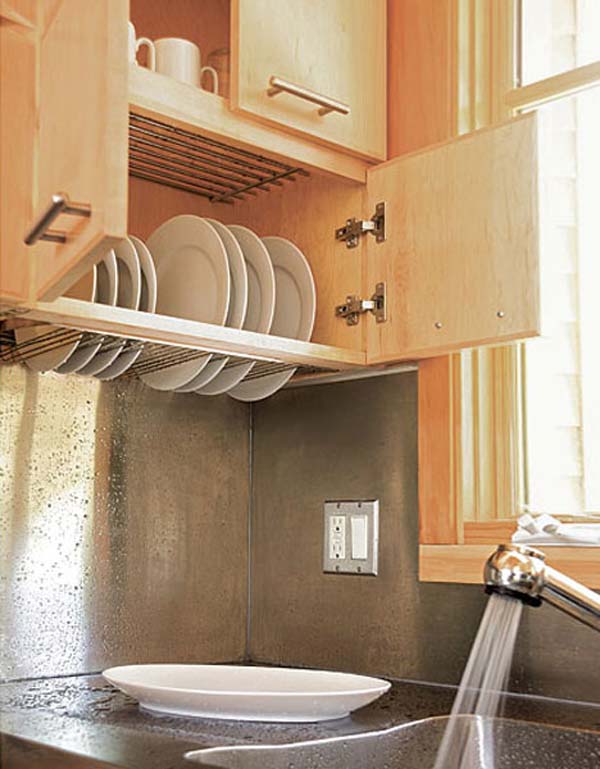 via dornob.com
4. Emphasize your drawers with adorable labels
5. Use stretchable food covers to transform all your pots into efficient food containers

via Amazon.com
6. Store useful consumables under your kitchen sink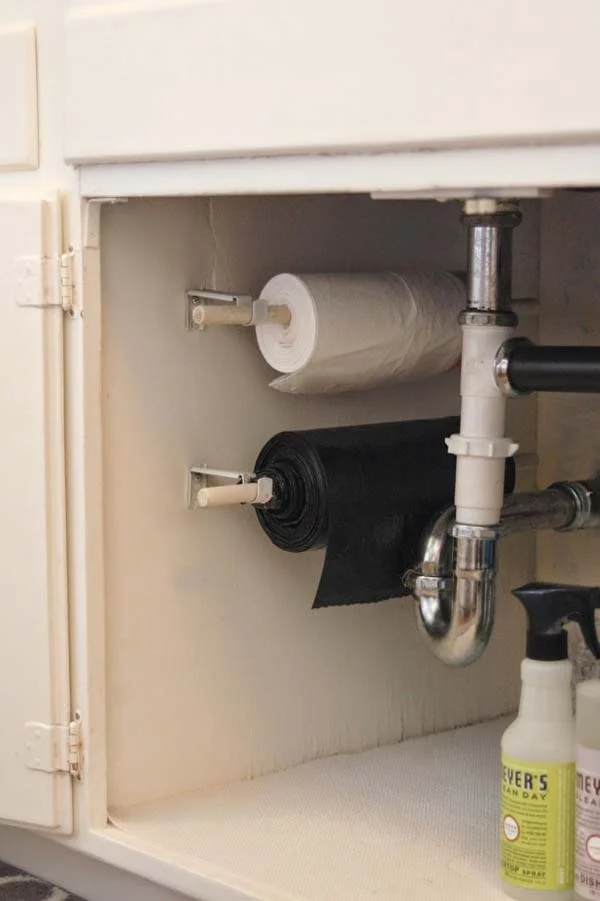 Tutorial @ simplyorganized.me
7. Use a  grid system pegboardthat combines functionality with aesthetic values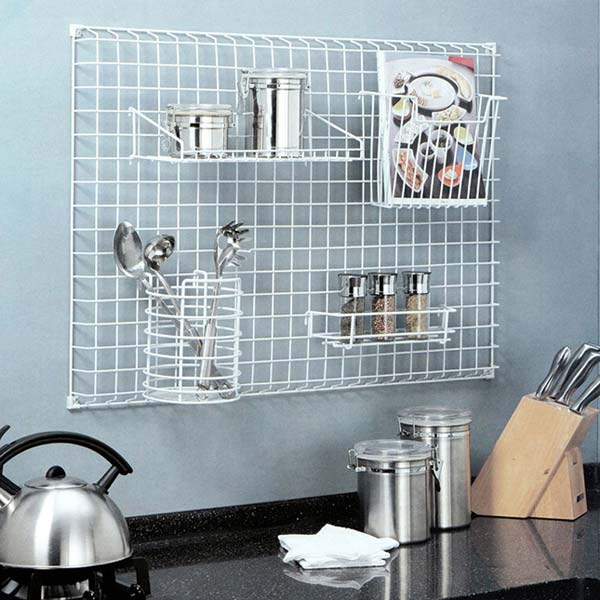 Alternative on Amazon.com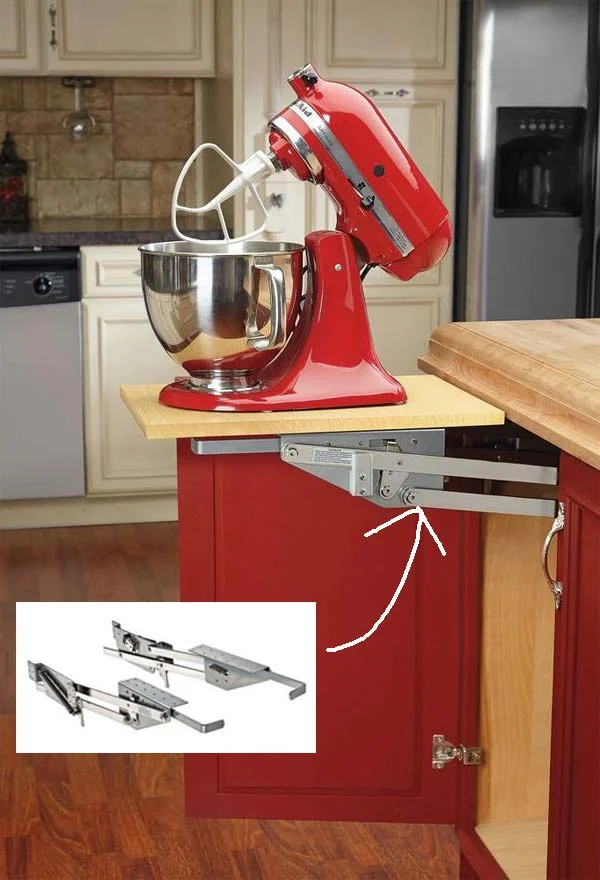 Find the mechanism required here.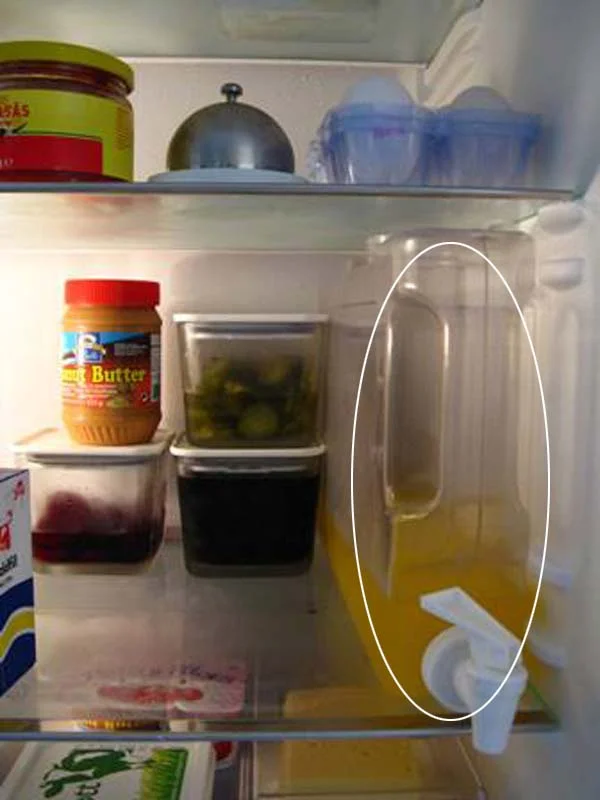 Courtesy to chezlarsson.com  and Amazon.com
10. Use a wire rack on your cabinet doors to store kitchen utensils efficiently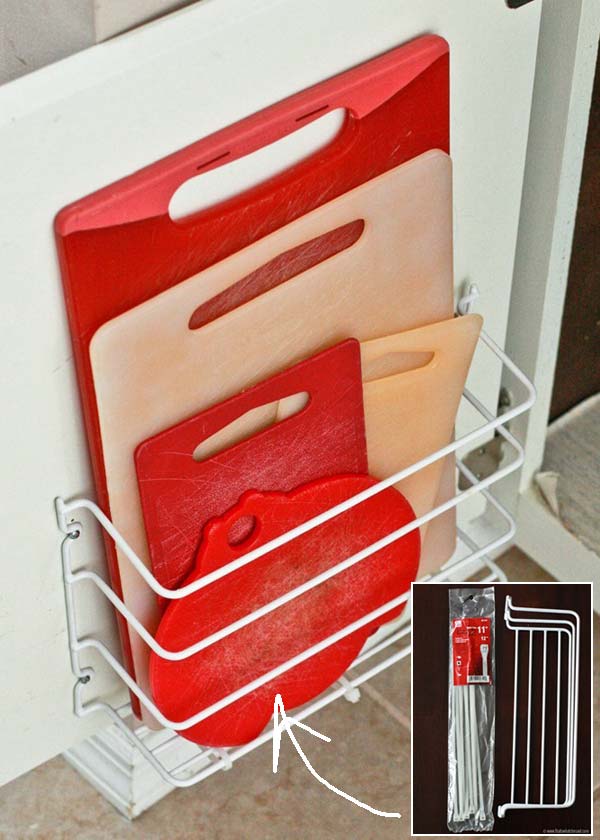 Baking sheets and cutting boards can be accommodated as well by simply placing a couple of zip ties on the bottom.
Tutorial @ thatswhatchesaid.net
11. Create a smart measuring cup organizer inside your cabinet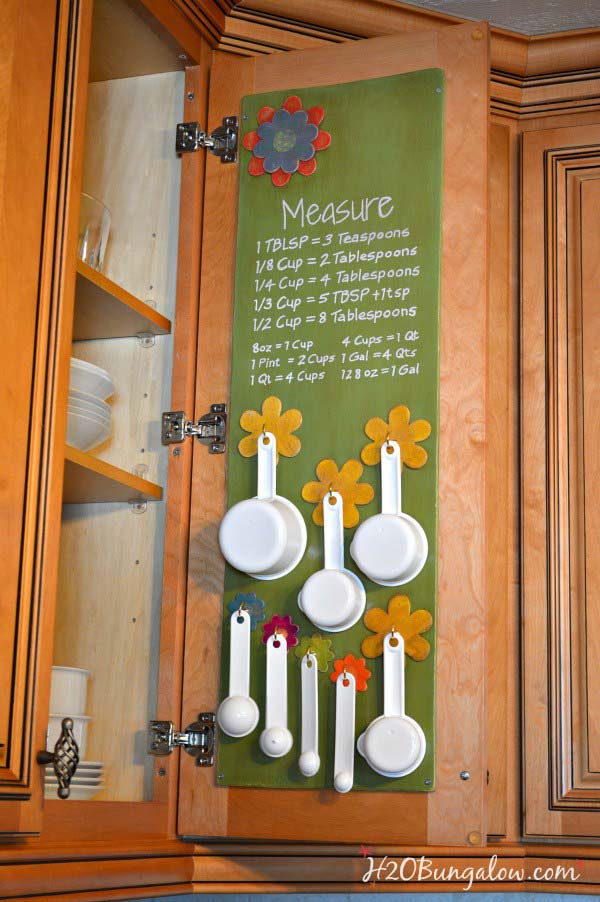 Tutorial @ h2obungalow.com

13. Organize the space above the sink creatively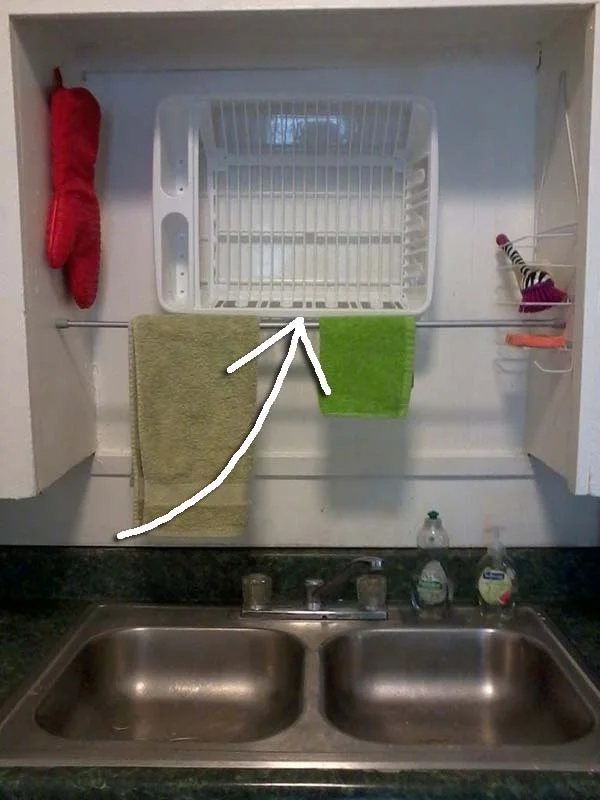 Tutorial @ instructables.com
14. Transform the IKEA Grundtal into a practical pot rack on your ceiling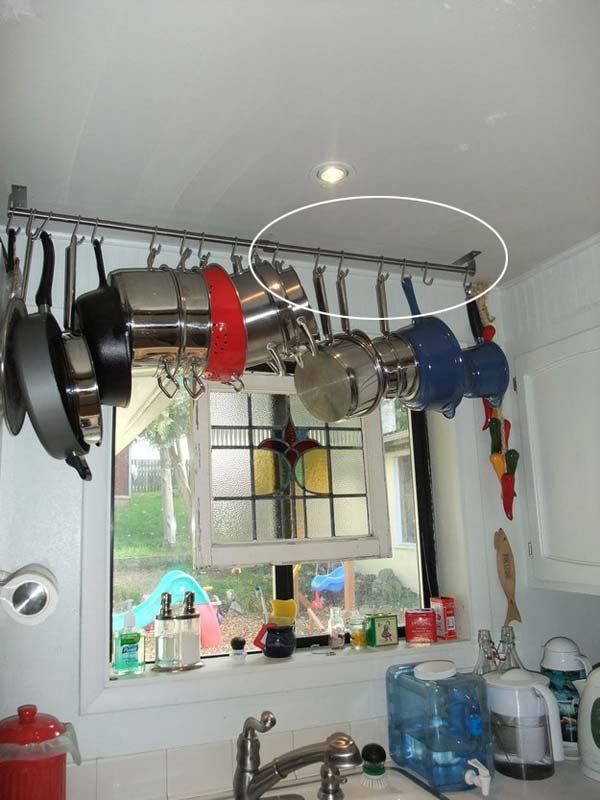 via ikeahackers.net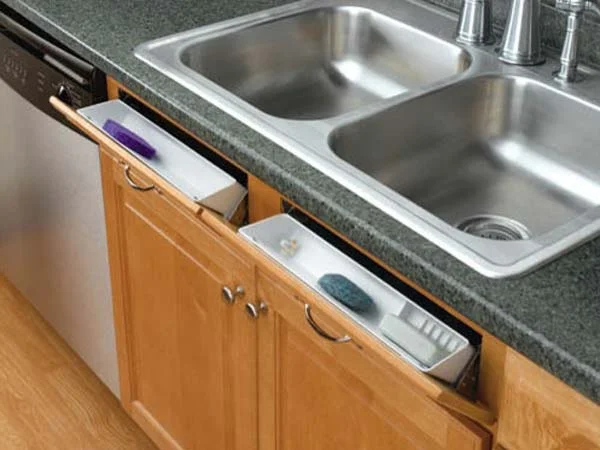 via houzz.com
16. Use wax paper to keep your refrigerator clean with ease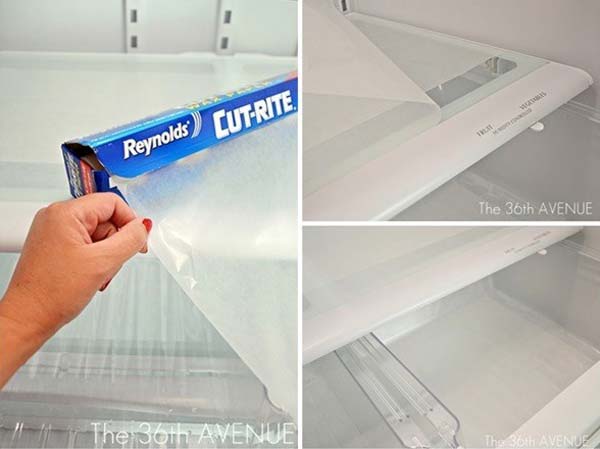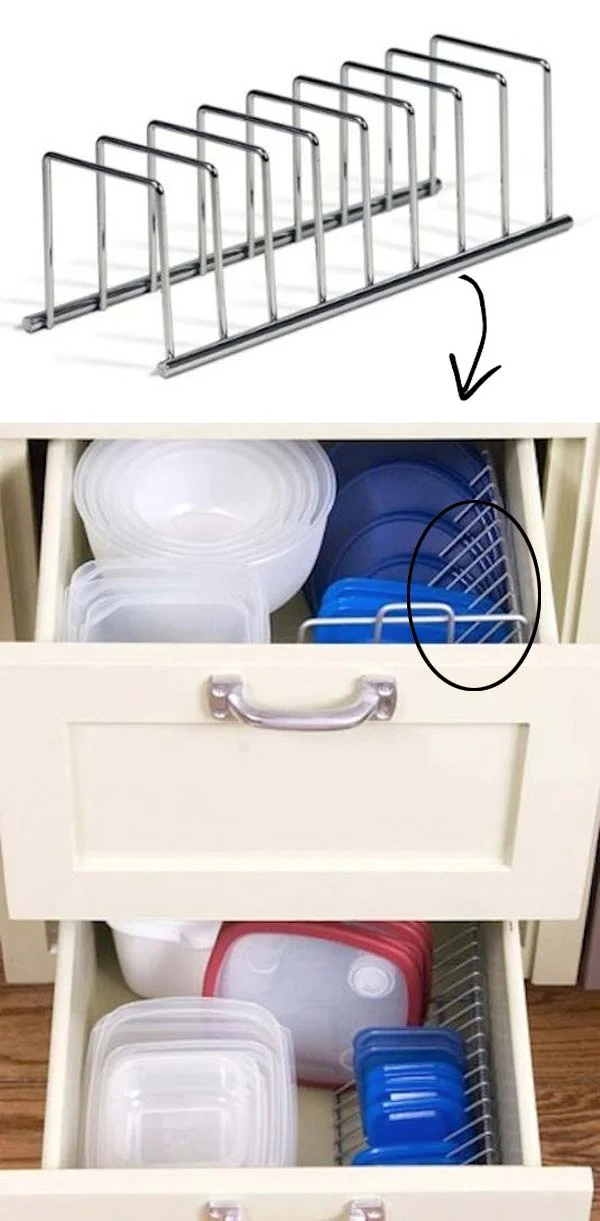 via Amazon.com
18. Construct a smart pull-out counter space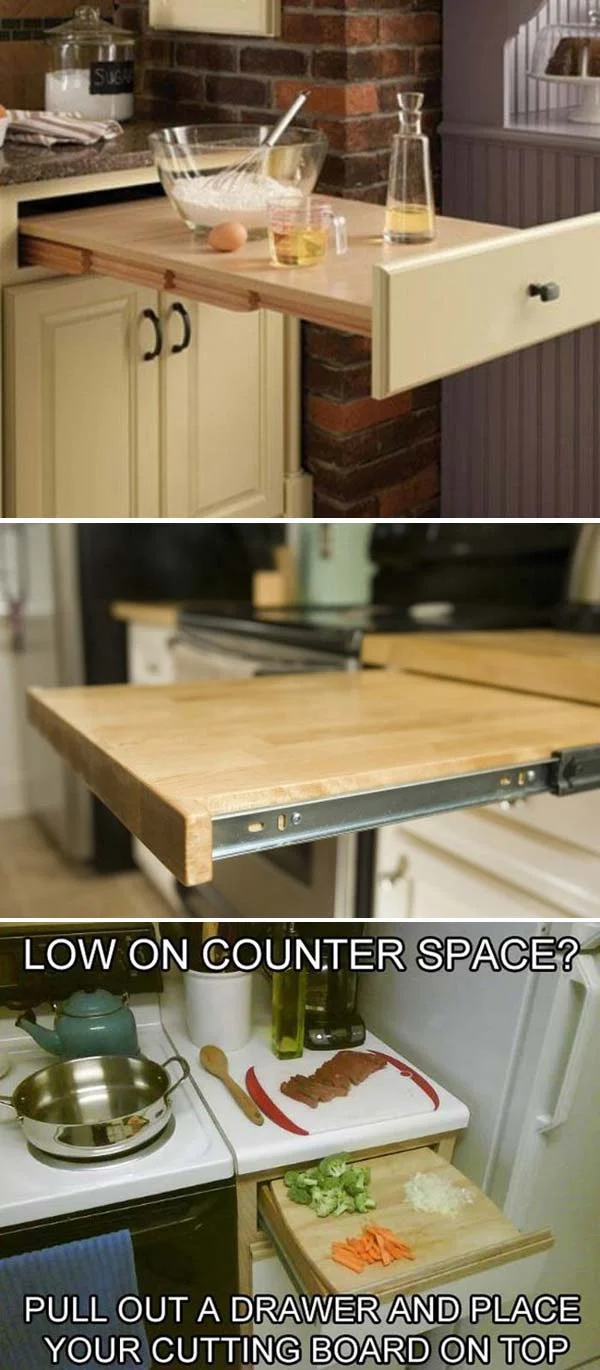 via kokopelia.pl
19. Create a nerdy book knife block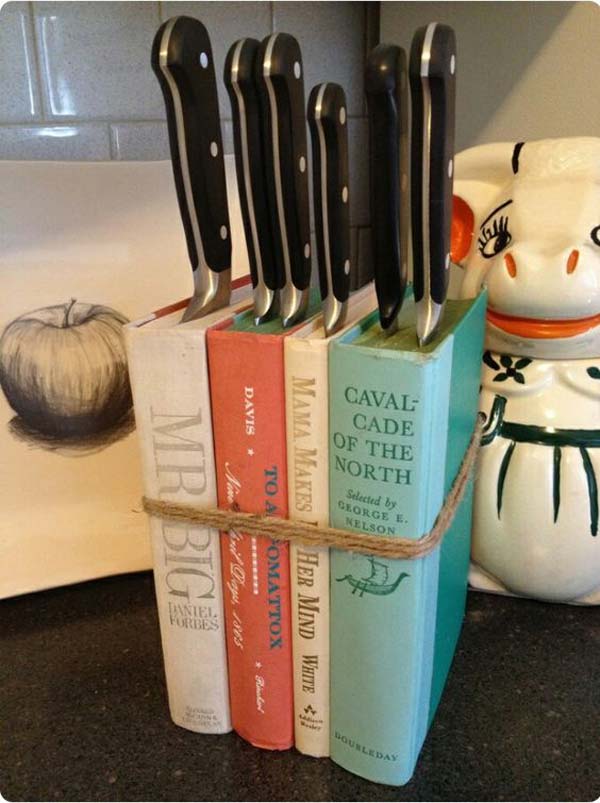 20. Nestle two wire baskets under your kitchen sink for easy access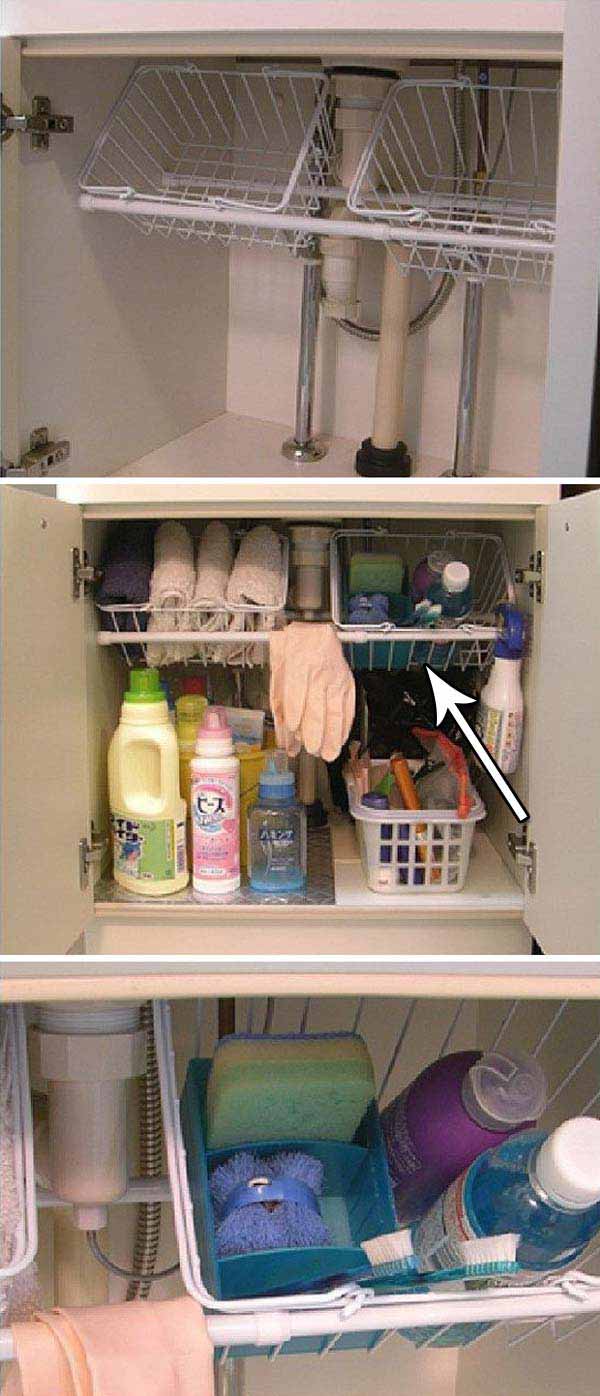 All you need is two curtain rods and the space under your sink becomes highly functional and practical.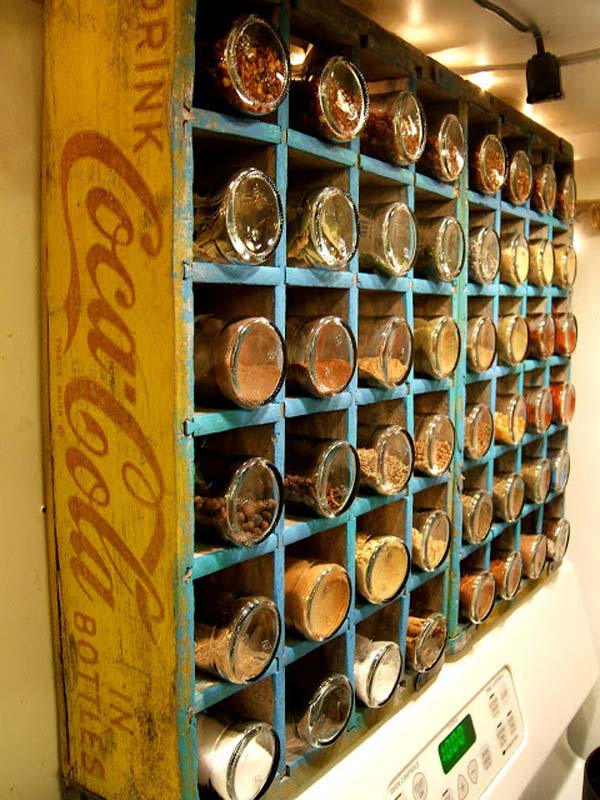 Wooden textures paired with glass and the diversity of spices is definitely an image worth pursuing.
22. Use simple hooks in your cabinets to plant baking stools efficiently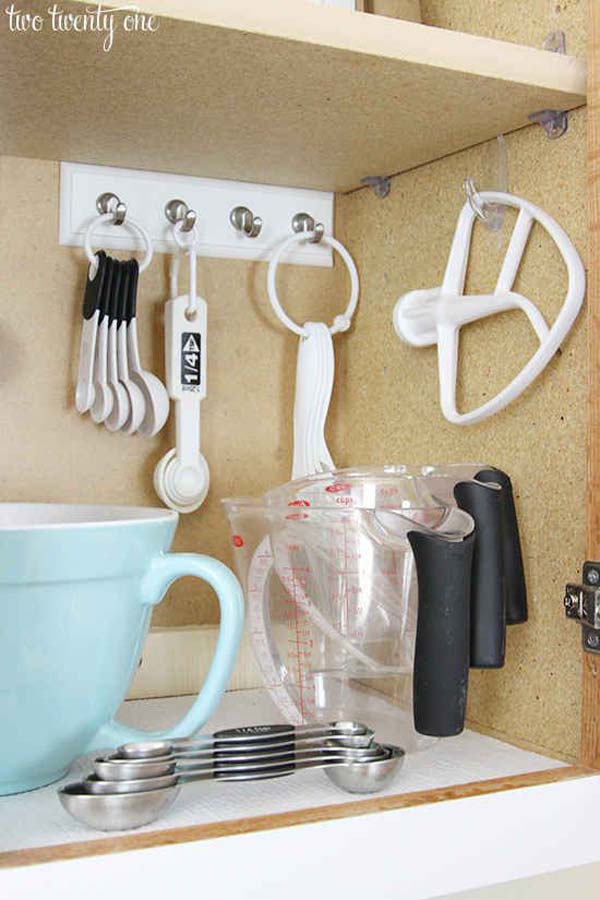 via twotwentyone.net
23. Little rods can de-clutter your counter space and drawers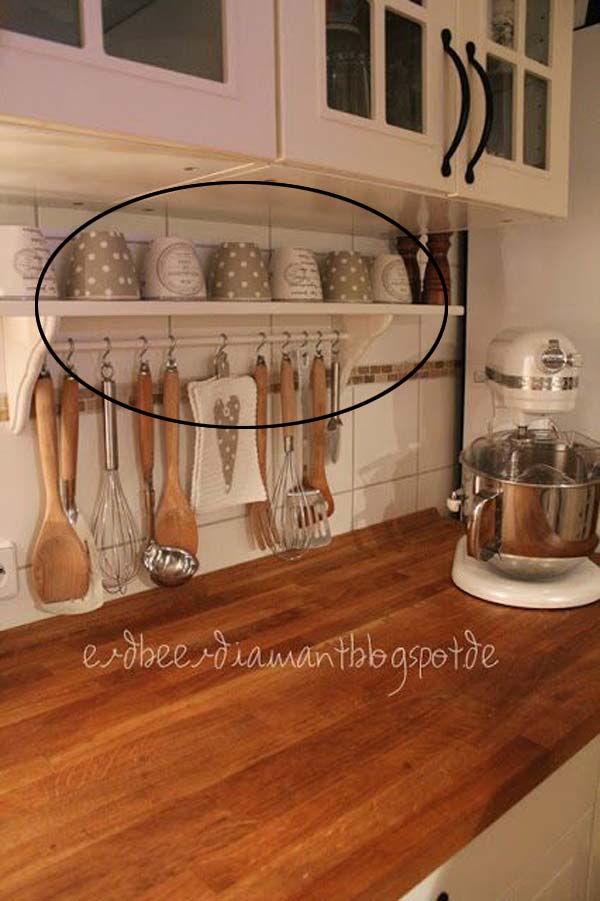 The right collection of utensils can also greatly emphasize the aesthetic values of your kitchen.
Tutorial @ erdbeerdiamant.blogspot.co.uk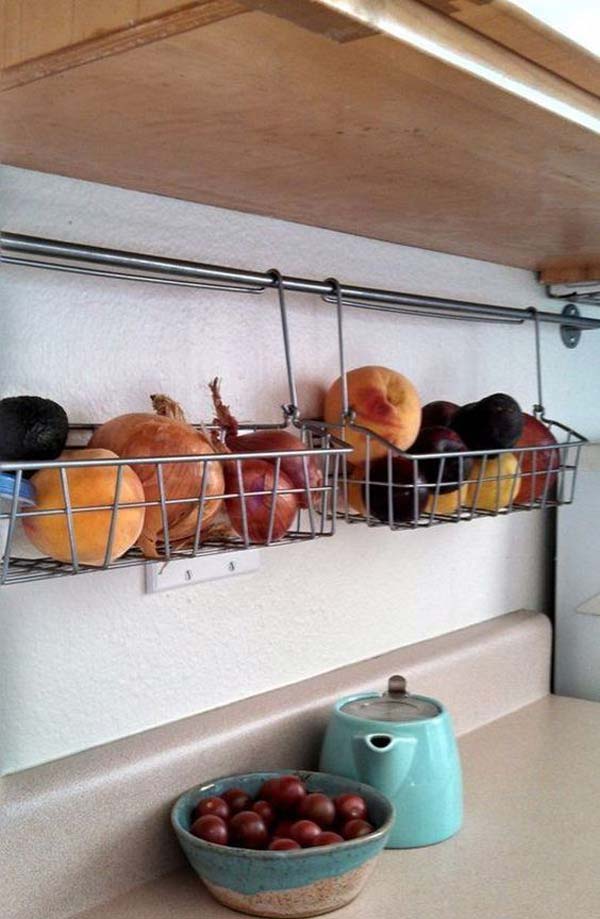 Little baskets on a rod can also keep your veggies at your grasp.
24. Use grocery bags with a container of wipes to keep them organized
25. IKEA rails under a shelf can nestle your cutting boards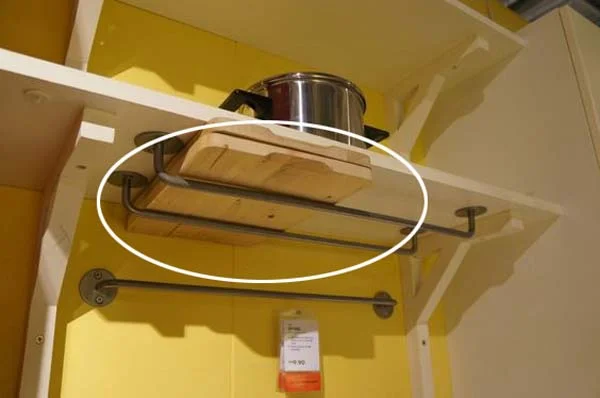 26. Organize a deep drawer for vertical silverware storage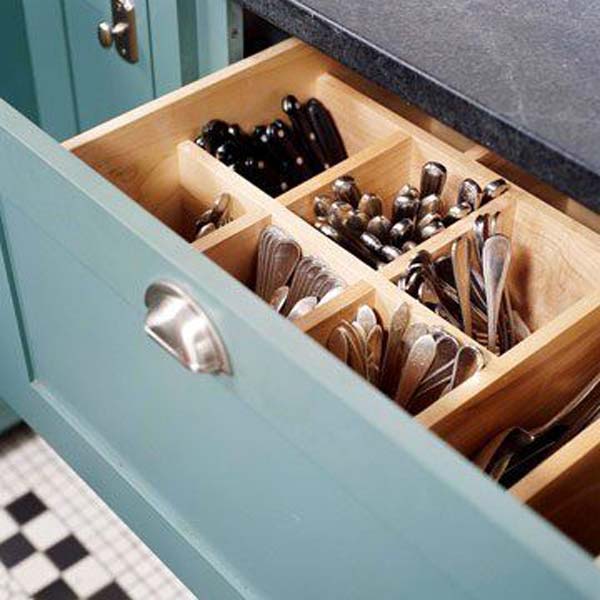 27. Narrow cabinets can be planted all around the home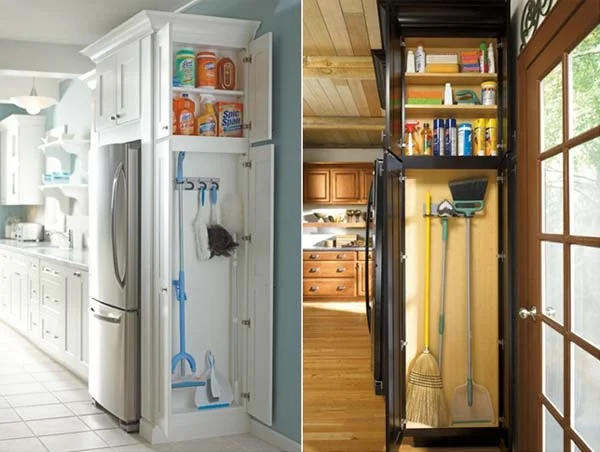 These small storage spaces emphasize functionality a great deal, accommodating items that otherwise would not be stored in bigger storage options. All homes have inefficient corners, gaps, put them to good use today.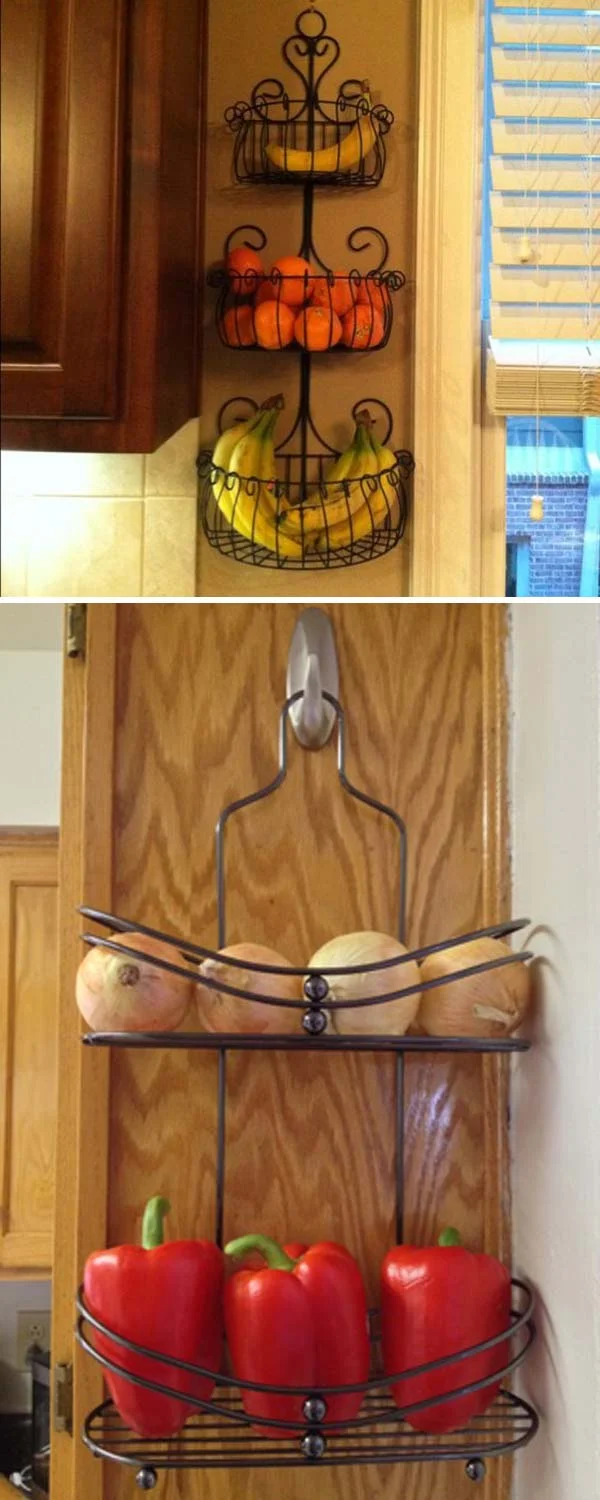 Available at Amazon.com
29. Use smart options to store things in the vertical plane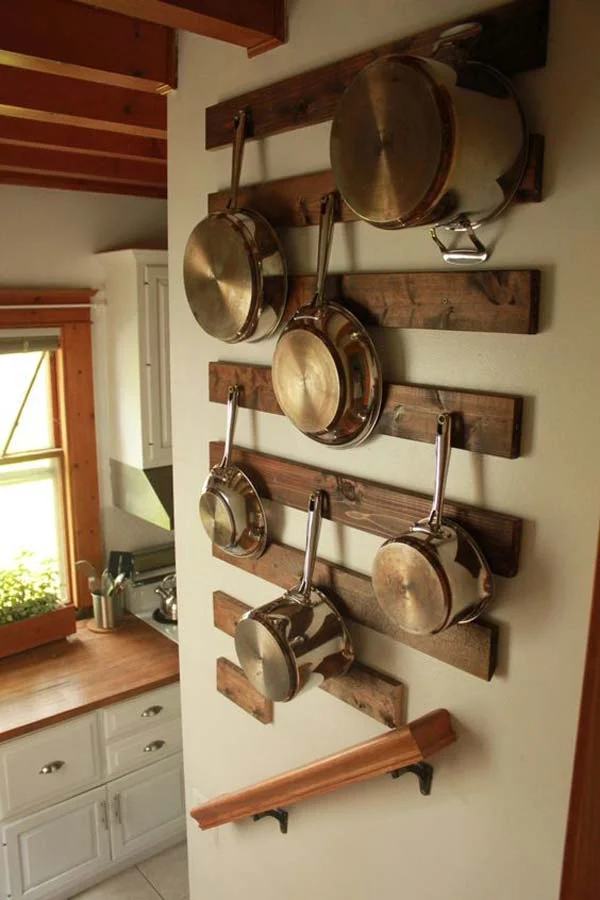 via ilovepalets.com
30. Simple hooks can help you store lids efficiently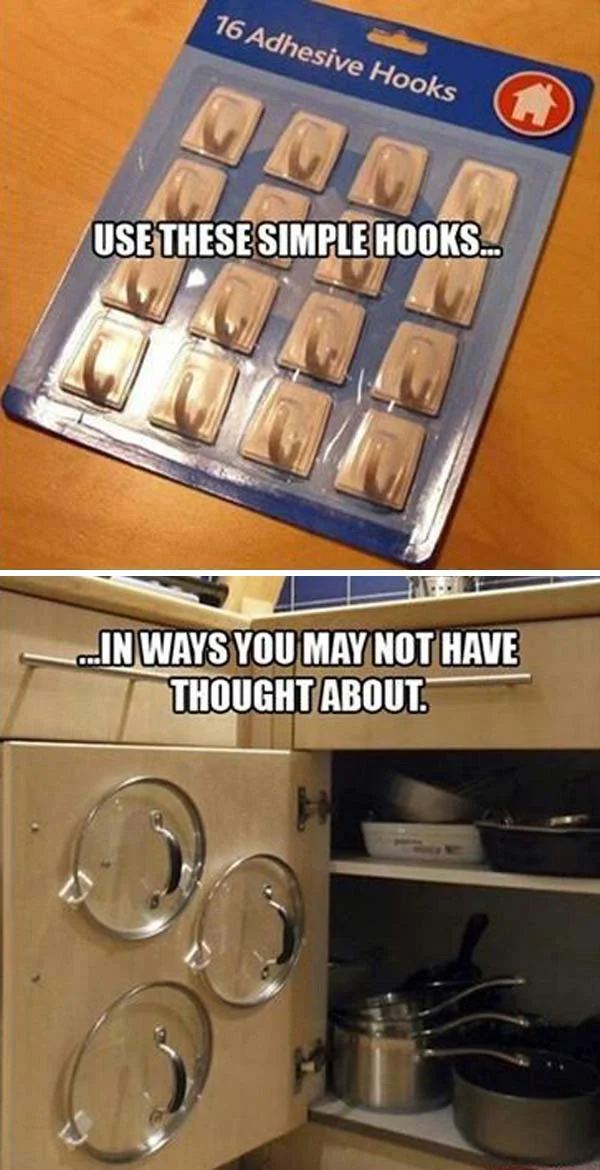 Source Unknown.
31. A hidden knife block in your counter can transform your kitchen image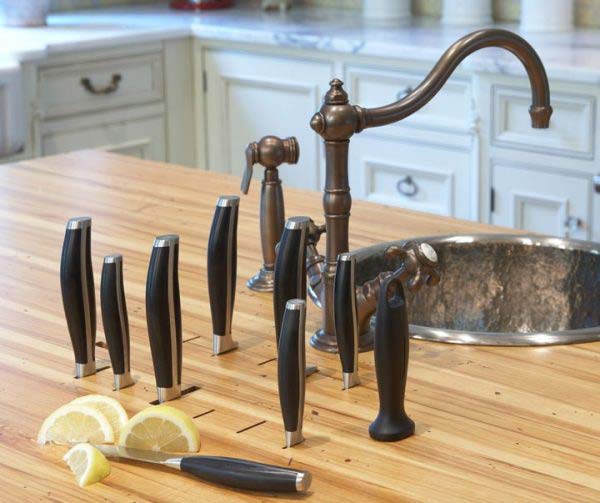 via modernize.com
32. Save cots by using grocery bags in your trash container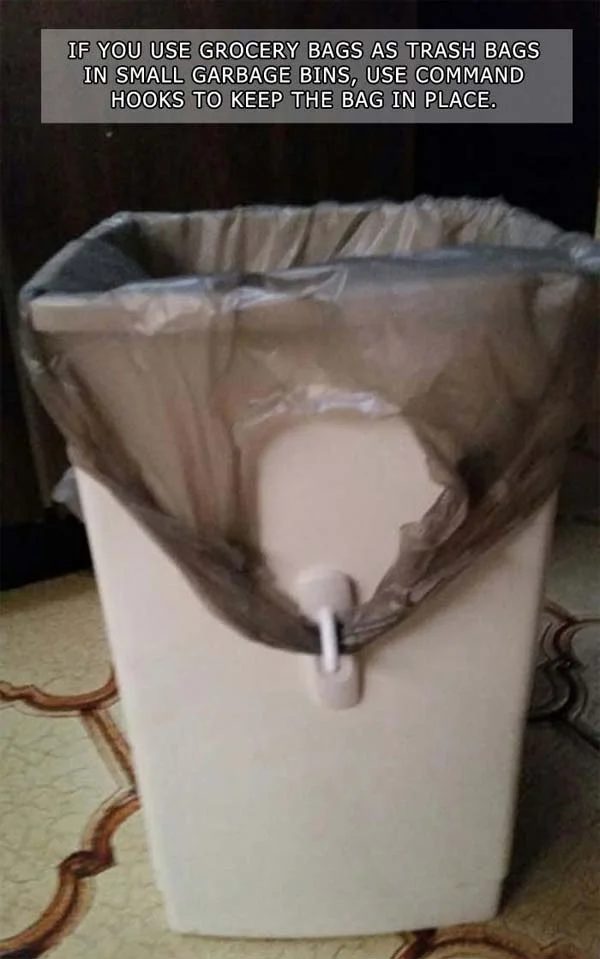 33. Keeping the blinds clean has never been easier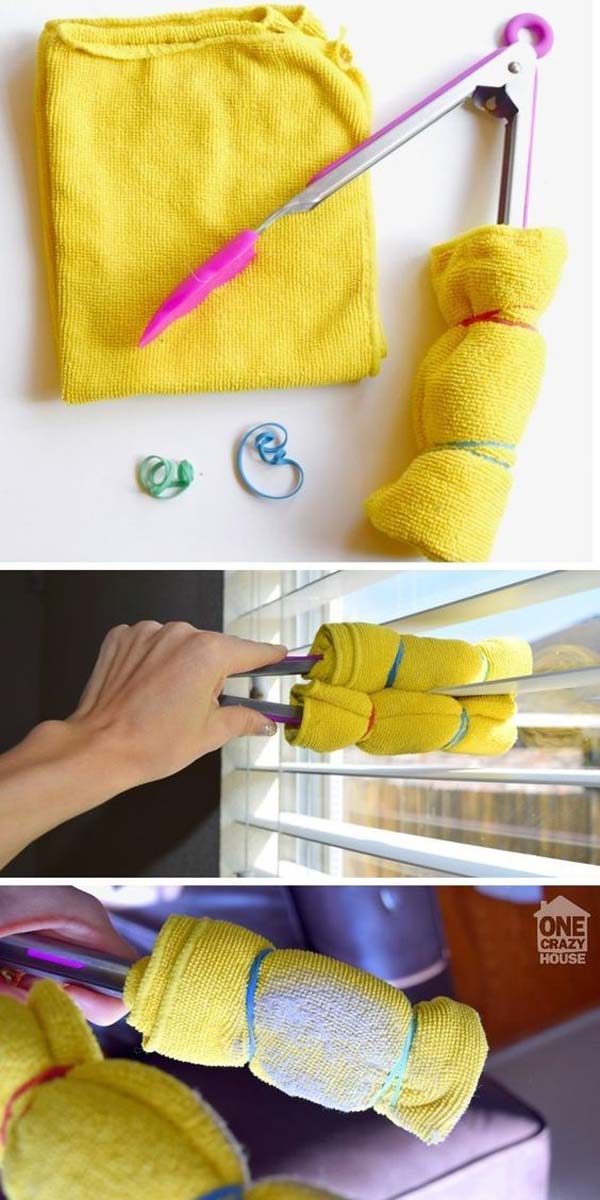 Tutorial @ onecrazyhouse.com
34. Find convenient little things to make your life easier

Source Unknown
What do you think about the efficient ideas presented below?Feel free to share your thoughts in the comment section below.