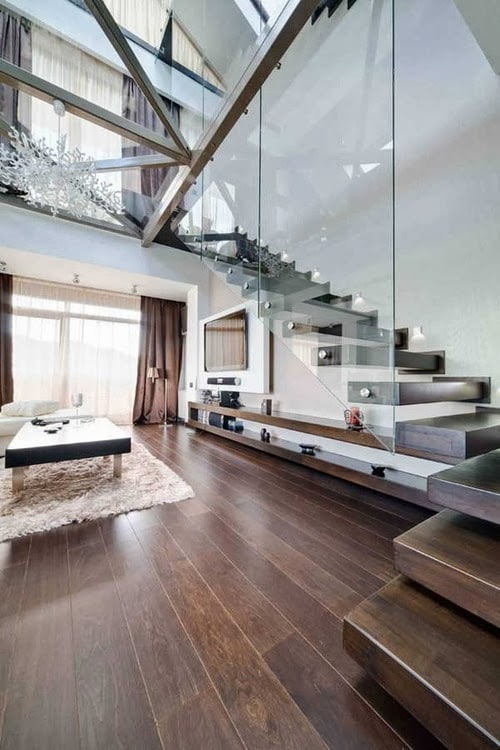 Wood is definitely the most extraordinary material in the world. It can take absolutely any shape, it comes in thousands of tones and textures, it`s noble and elegant whilst being versatile. Further on we will present you a selection of wooden types of stairs for modern homes in which you`ll see just a small part of the wood`s capabilities. Wood had a key role from the very beginning in architecture an design and so did the stairs.
Wood will enhance your staircase with warmth, coziness, elegance and style ;you can obtain whatever color and texture you want or need with the right information and resources. You can obtain one of the most smooth surfaces in the world or an extraordinary textured one, the possibilities are endless; it can be materialized in any shape with the right resources.
In the selection bellow you will see wooden helical stairs, free floating stairs, wired anchored floating stairs, organic staircases, monolithic staircases, sculptural staircases and many others. We would love to hear your opinion about the different wooden types of stairs presented bellow and some information about the ones that you are using.