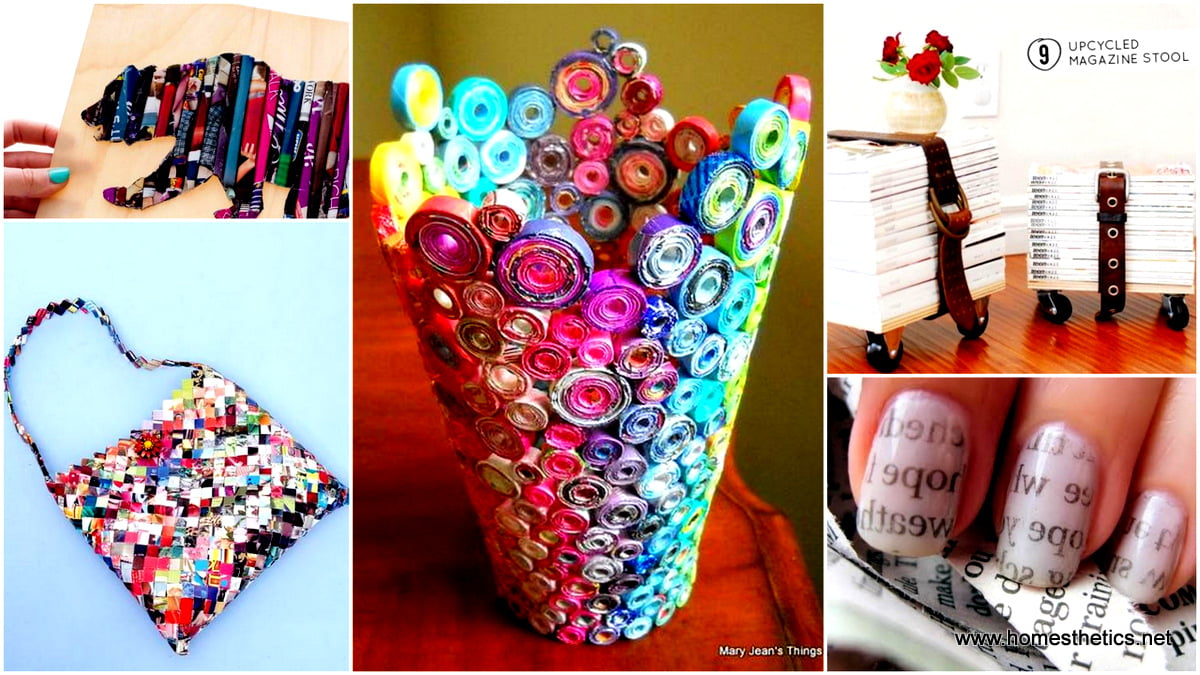 This article is meant to come to the aid of those women like me that stack tones and tones of magazines in their bookcase and coffee tables and wake up to the point where there is no more room for not even one more. But do not despair, it does not mean you are obliged to throw them away if you don't want to. Why not recycle them into creative DIY old magazines projects which are fun and easy to make for everyone?! Paper can be used in so many different ways to obtain beautiful decorative objects! And not all are necessary just purely decorative, some may be useful as well and quite practical. Try making some Christmas tree ornaments, wrap your gifts in magazine paper or even make a clutch or use them on your nail art. Magazine paper is very versatile and can be transformed into beautiful art.
Another inspirational method to use old magazines is as a fun stool held together with leather belts. It is practical enough and you are not obliged to throw away the magazines you love revisiting from time to time. Juts be careful not to spill any coffee or juice on them and ruin your beloved collection.
And because Christmas is upon us and we are all hectic, running around for gifts for our loved ones, check out the gift wrapping ideas from our gallery and the small green paper trees that would look great on your bookcase. Just be creative and play with the different prints on the pages and colors and make everything joyful. Art is supposed to be fun and to make you feel better and to empower any interior design. Do not forget to let your personality show through your DIY objects. We hope you will enjoy our gallery and we would like to hera your impressions in the comment section below.