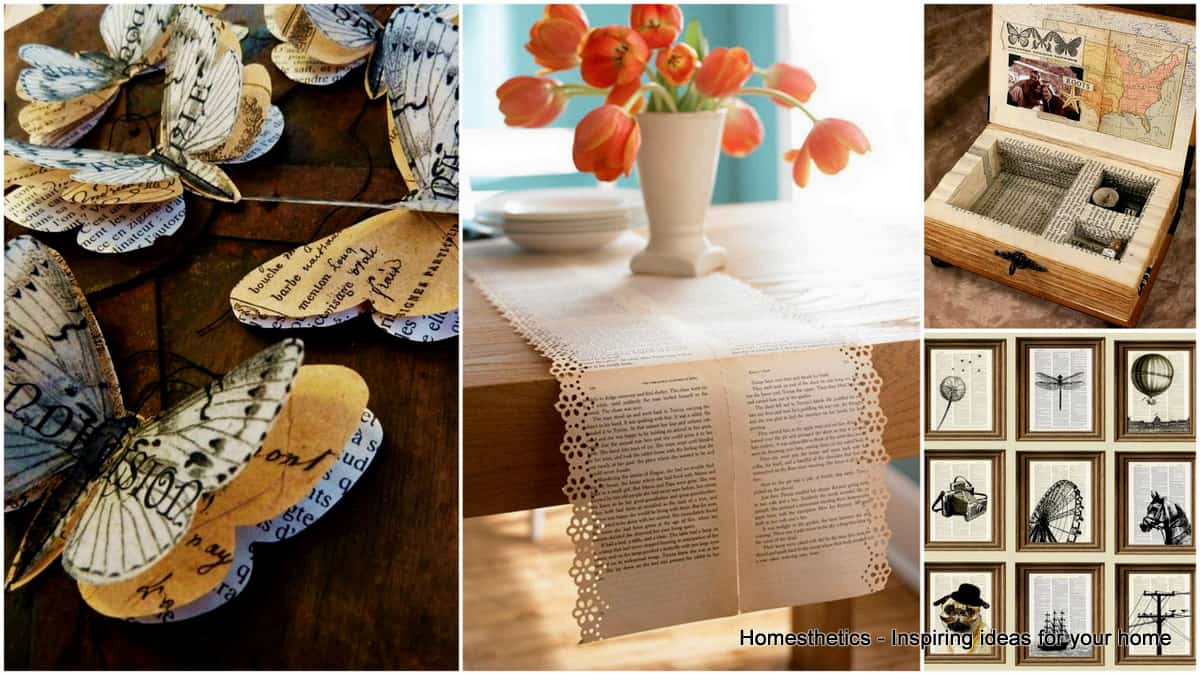 Today we have chosen to get lost in the wonderful realm of books, more specific the creative methods of recycling book paper and the many delicate book project ideas you can adorn your home with.Our society runs at a very fast pace and books in their archaic form have gone on a descending slope whereas the constant evolution and development of technology has brought us E-books, Kindles and several other alternatives to the classical simple book.Yet, here we are to encourage you to search and rediscover the magic that lies between the pages of a book and we are not talking about the story itself but the complex and creative process reading is. You will never get the full experience, true and powerful in the shape of a leather bound old book with its characteristic smell and delicate pages affected by the mark of time by holding on to an electronic gadget. And when the passage of time has finally taken its toll on a book, throwing it away feels like a true crime when you can find thousands of creative methods of recycling, reusing old delicate books in fun, beuatiful crafts.With this idea in mind, we invite you to delight your senses with the following 40 beautiful book project ideas featured below.
1. gorgeous volumetric lettering made from book pages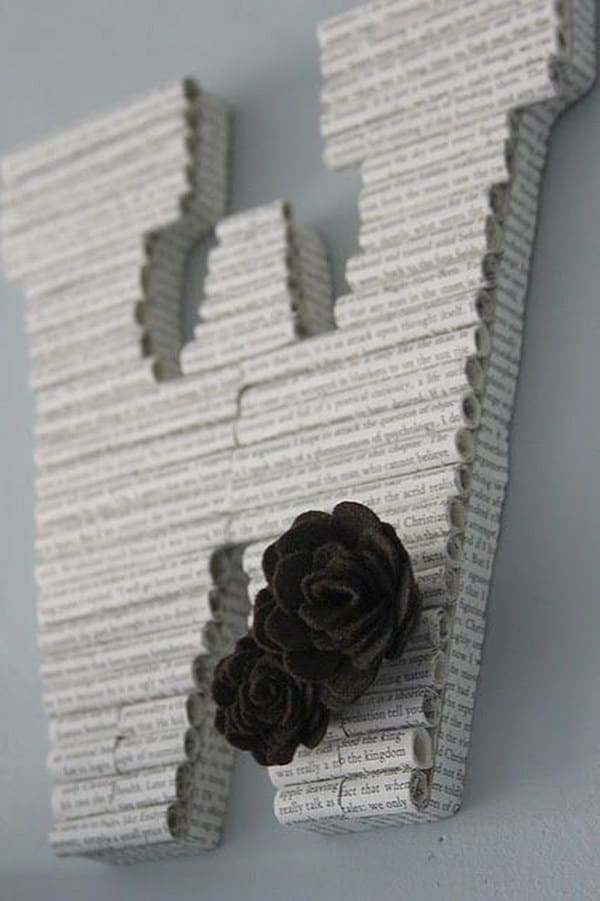 2. decorate your home for the holidays with paper garlands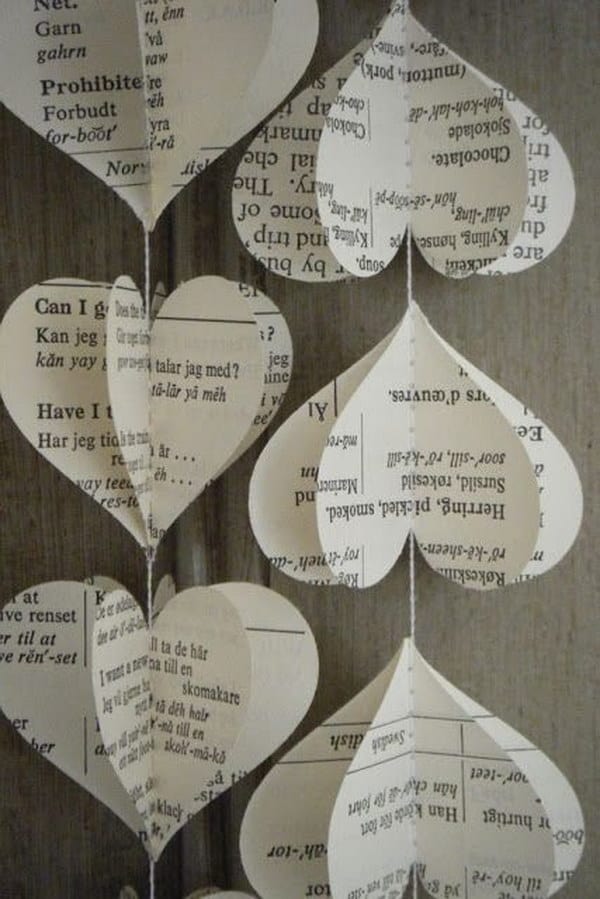 Source  etsy
3. create an interesting cake candle holder from RECYCLED book pages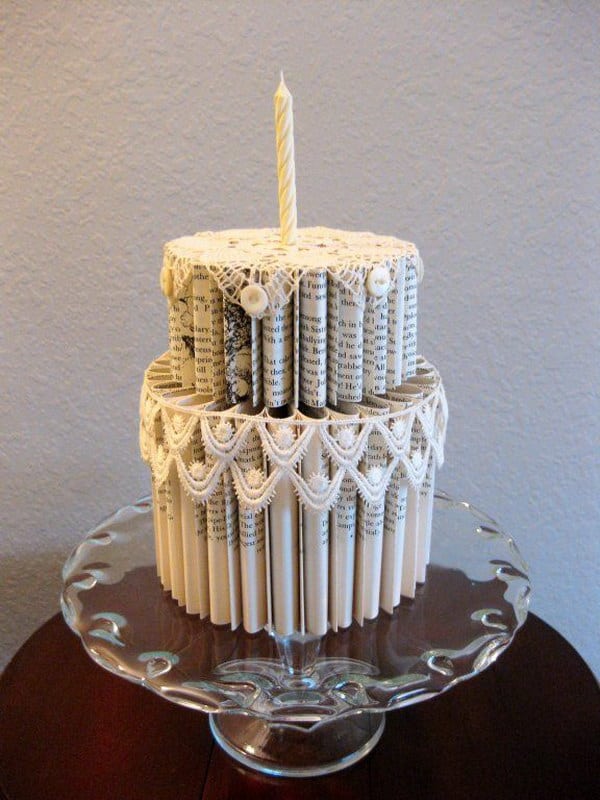 Source  vintagetrifles.blogspot.ro
4. get creative with your book shelving

Source boredpandashop
5. use bits and pieces from your favorite stories into creating a vintage delicate looking necklace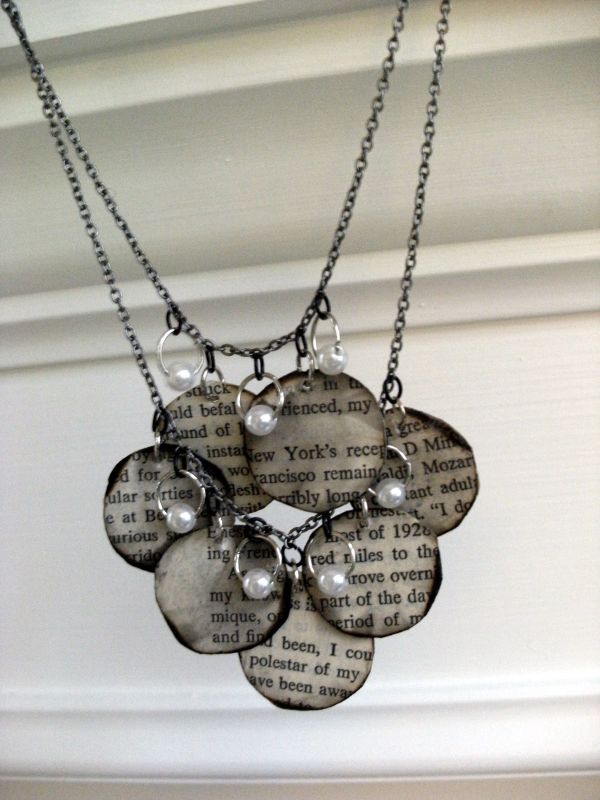 6. old stained book pages can serve as the perfect background for your sketches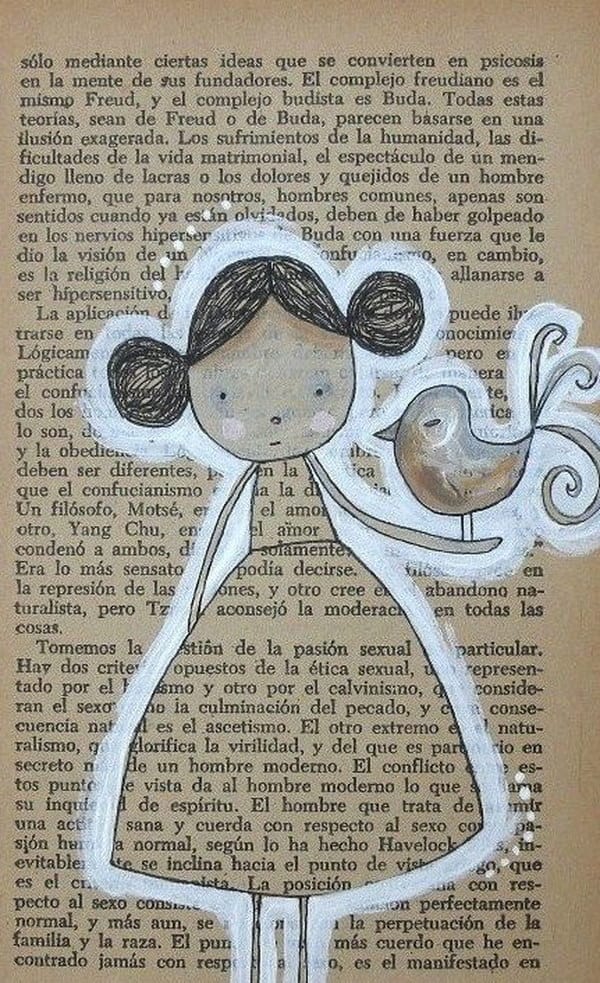 Source pinterest
7. vintage books displayed in a beautiful way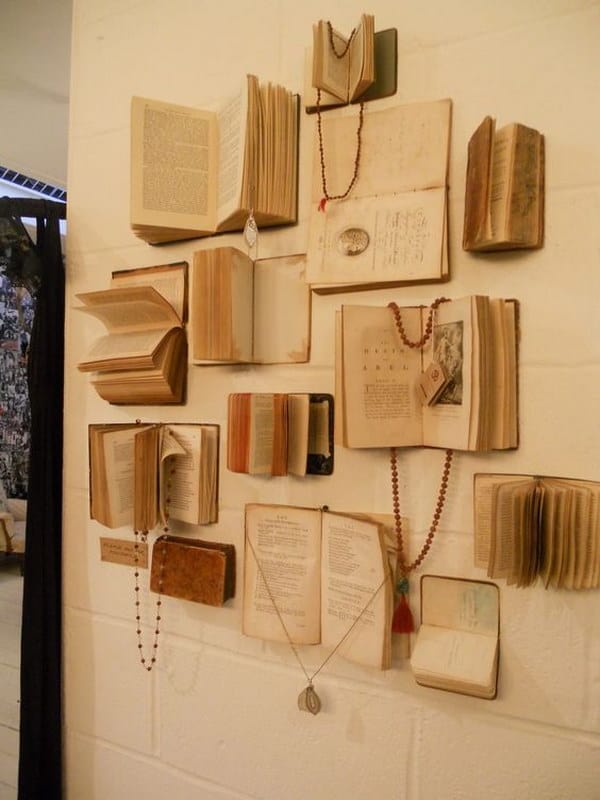 Source unknown
8. teach your little ones to create graceful paper butterflies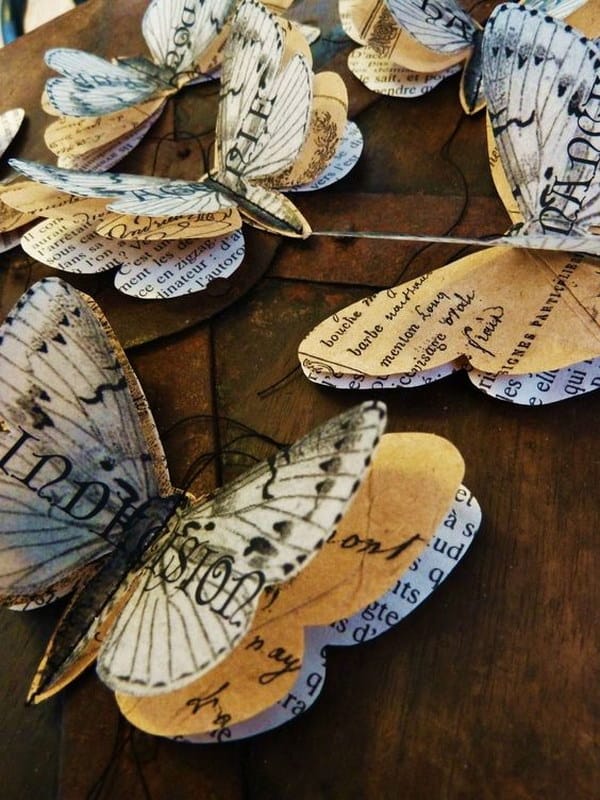 Source  atelierdedrine
9. music sheets displayed in a delicate glass jar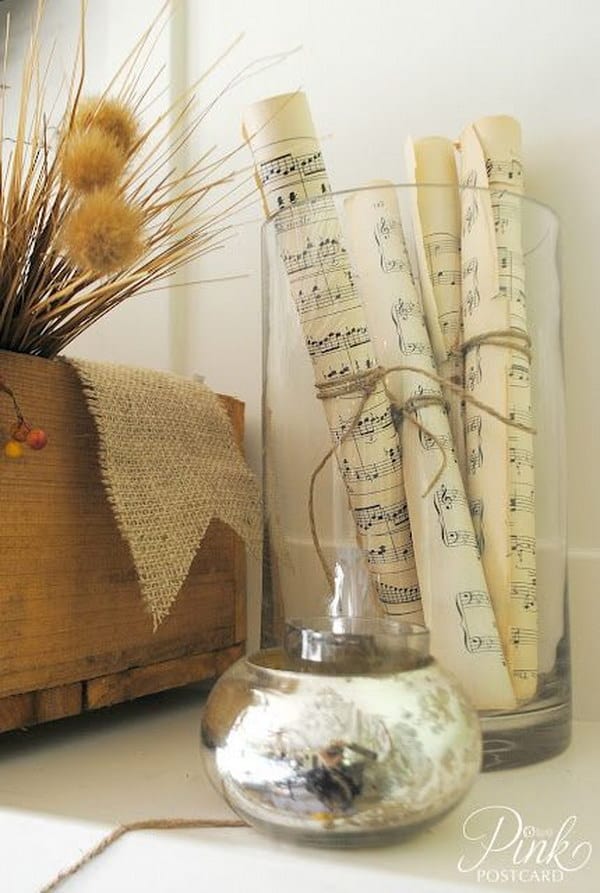 10. a fragile method of using and displaying the stories written on vintage books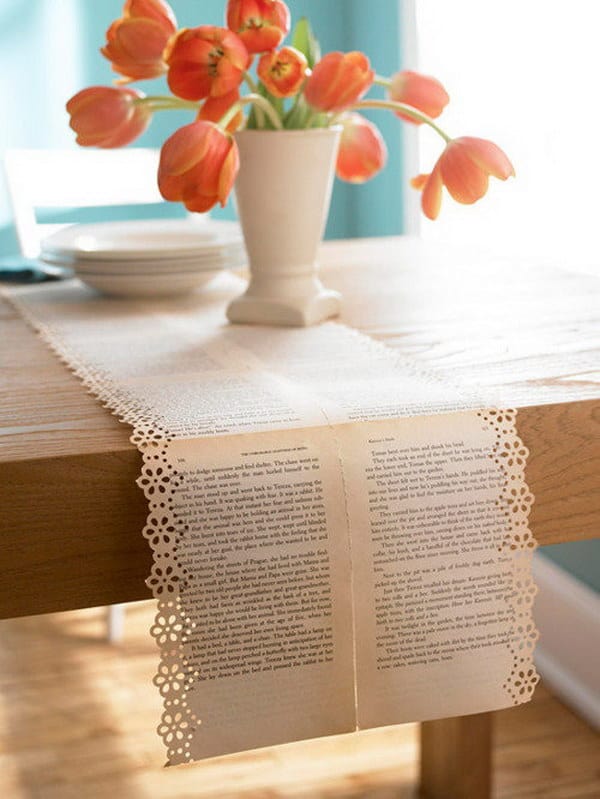 Source  Better Homes and Gardens.
11. using an old book as a JEWELRY hidden box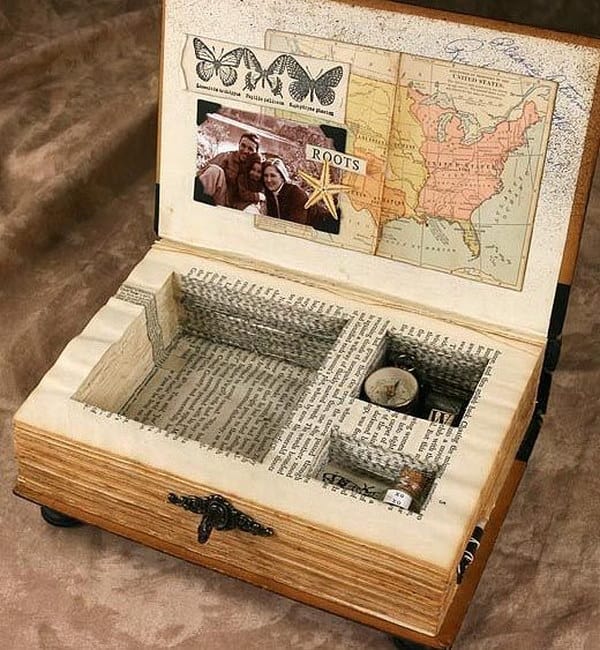 12. MUSIC sheets recycled into the decoupage technique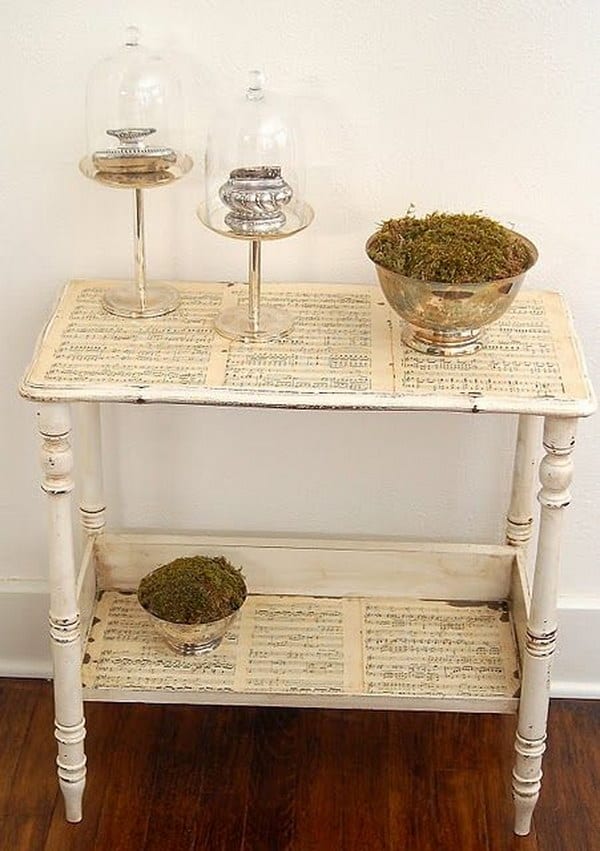 Source missmustardseed
13. books used as a creative huge wall clock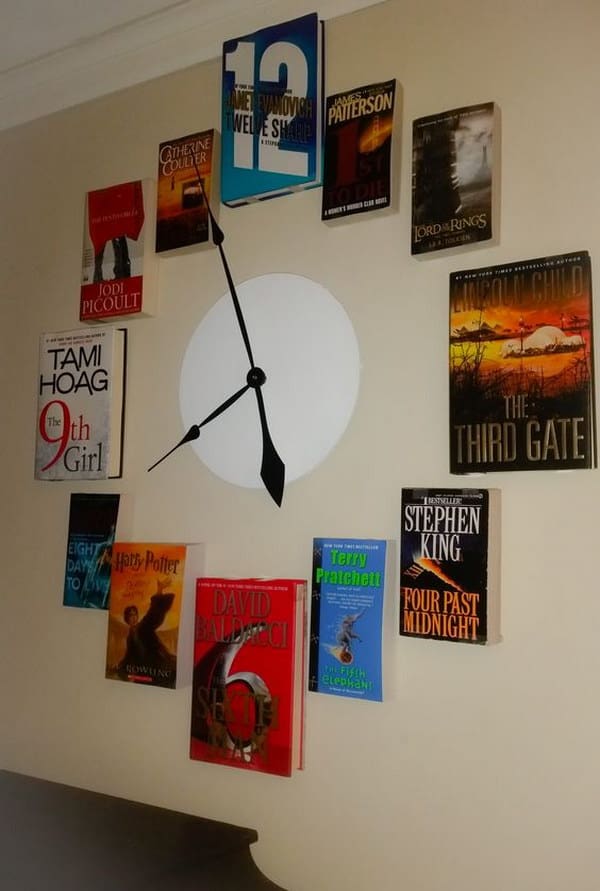 Source  imgur
14. use the tomes filled with wisdom to carry the light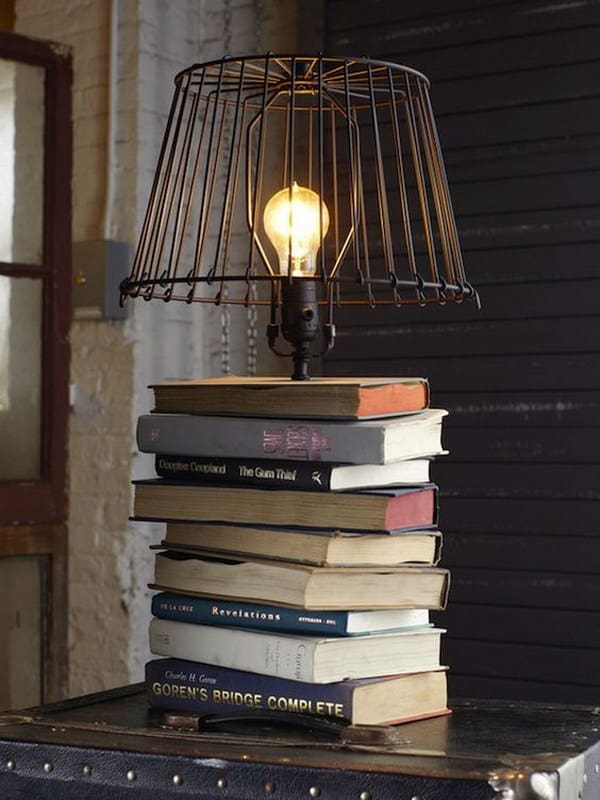 15. a fragile delicate book project perfect as a birthday gift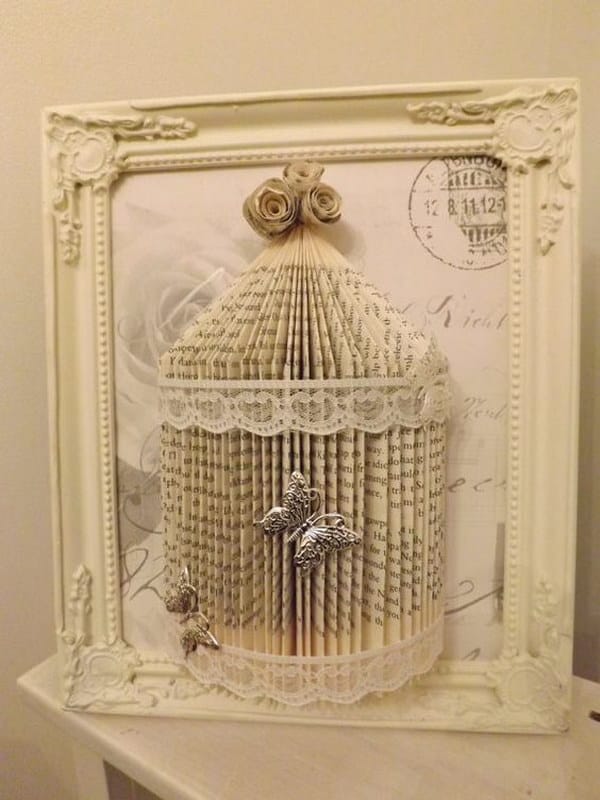 Source etsy
16. revamp your lampshade with old book pages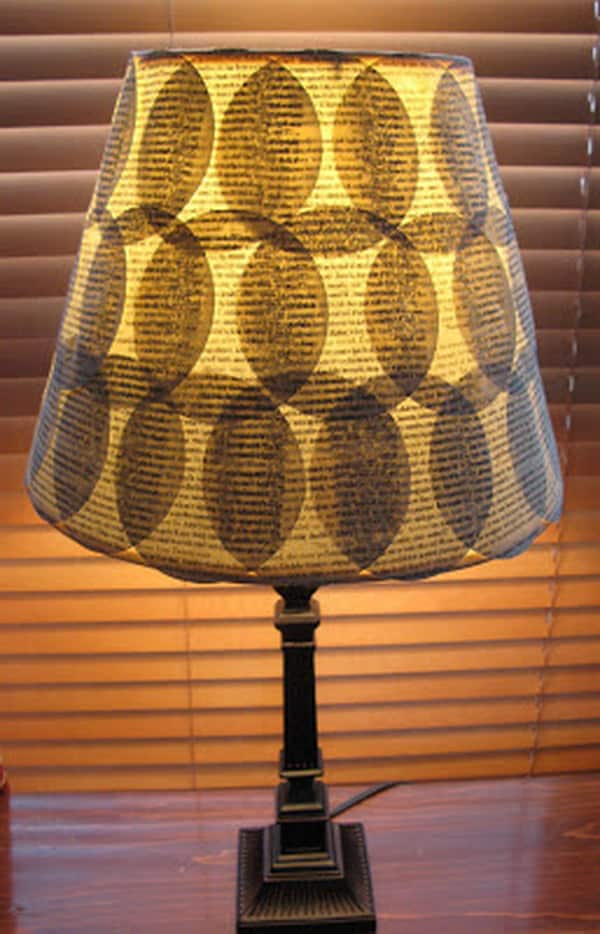 Source roundaboutshop
17. an inventive way of using book pages to create fun wall art pieces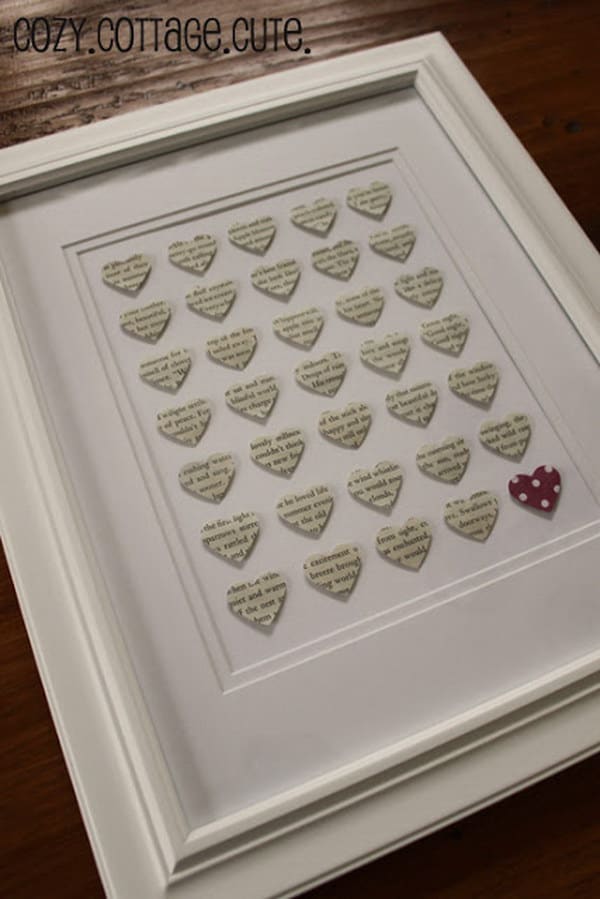 Source  cozycottagecute
18. DECORATE your wine bottles and transform them into flower vases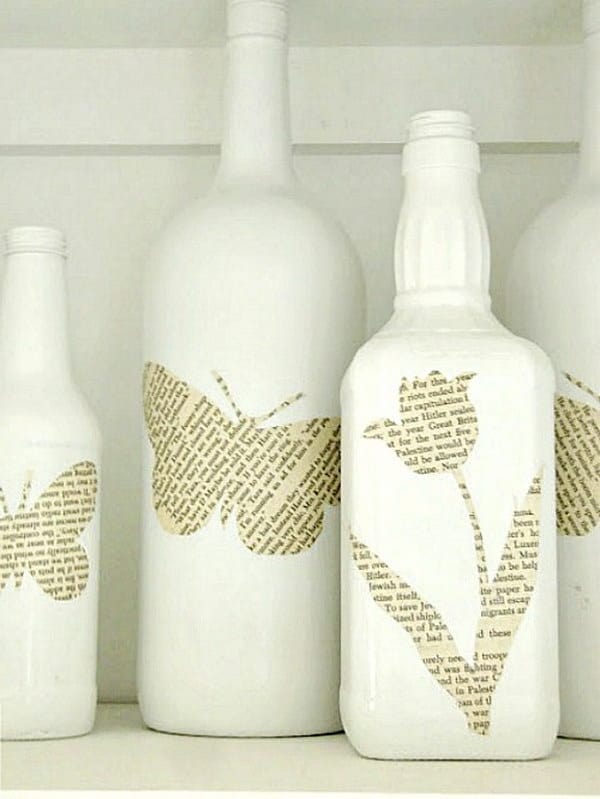 Source thewickerhouse
19. create CHRISTMAS tree decorations out of book pages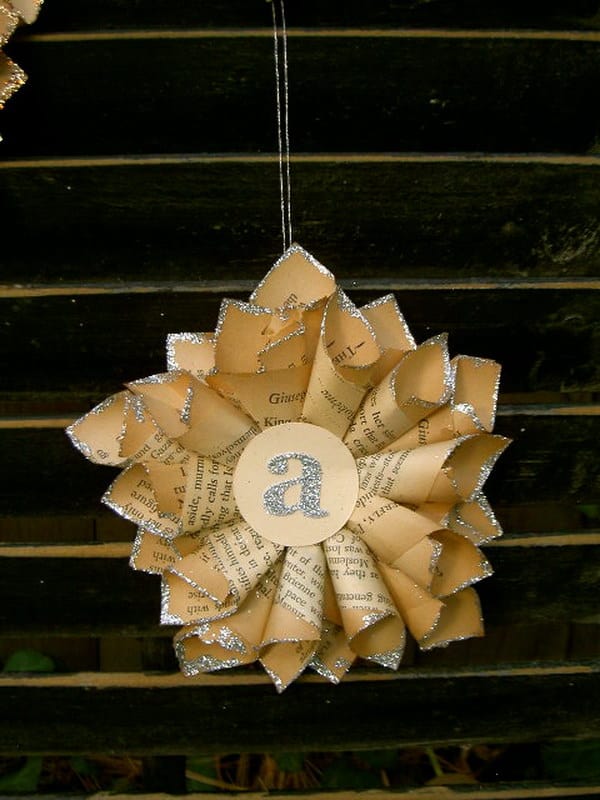 Source thatsmyletter
20. learn how to create fragile paper roses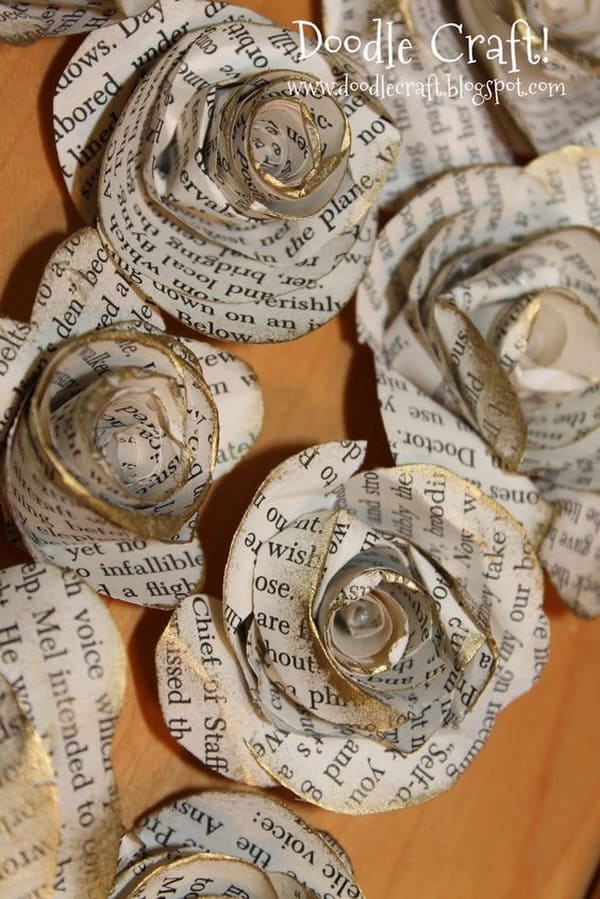 Source  doodlecraftblog
21. create paper tubes and create an immense christmas paper star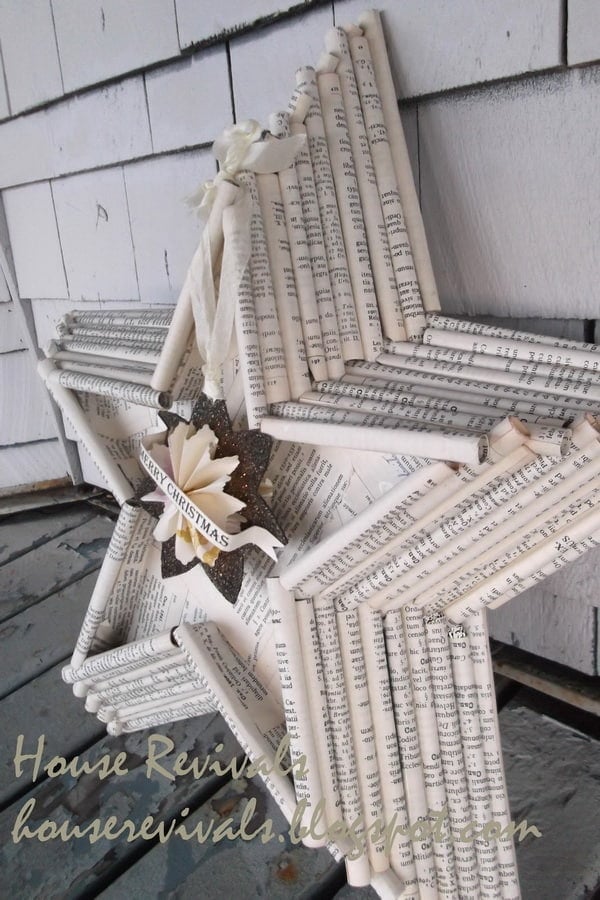 Source  houserevivals
22. capture wise words in handmade jewelery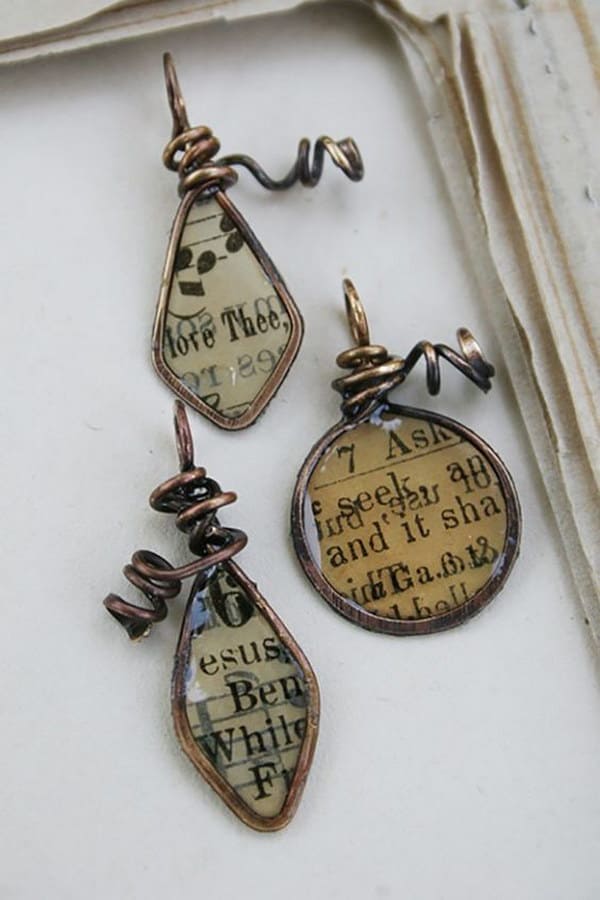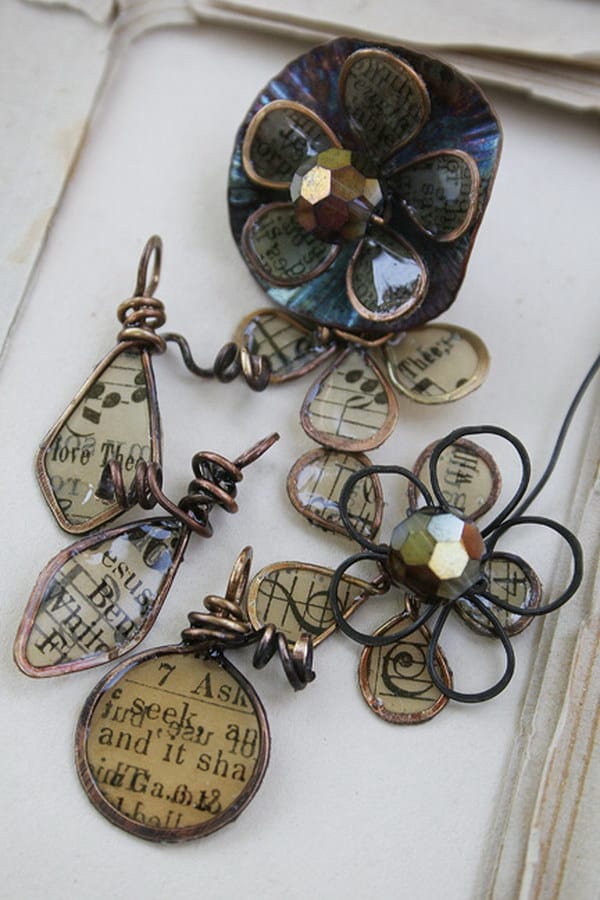 23. book paper cones used in a wonderful wall art piece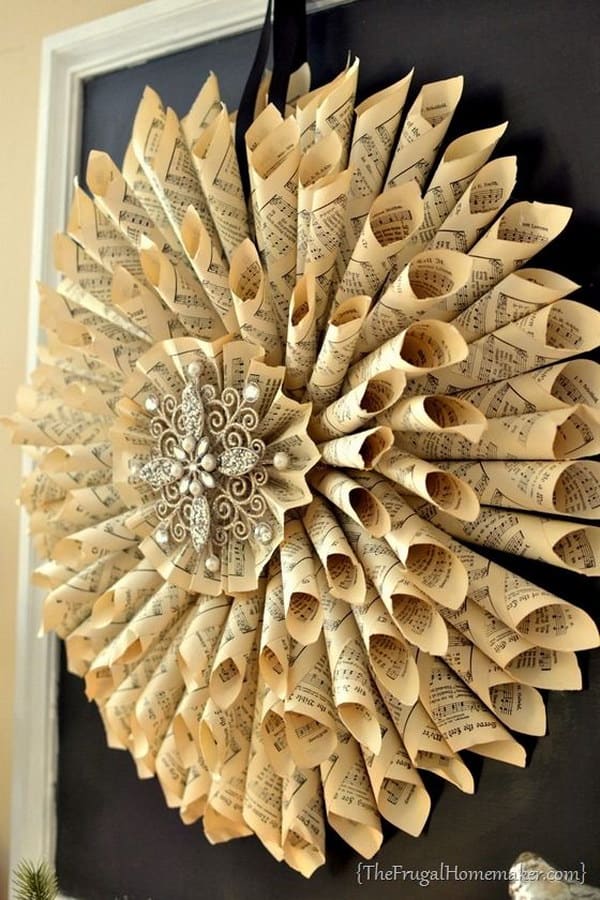 Source thefrugalhomemaker.com
24. nestle your delicate succulents in an old book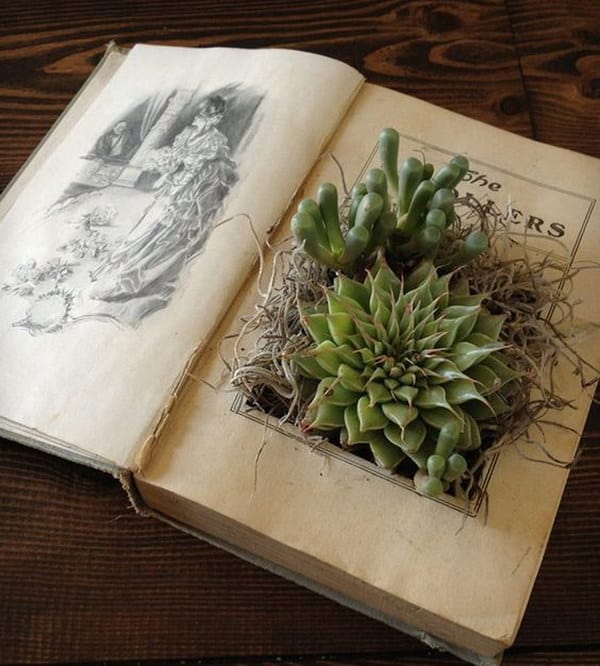 Source scoutmob
25. offer personalized gifts and wrap them in hand painted book pages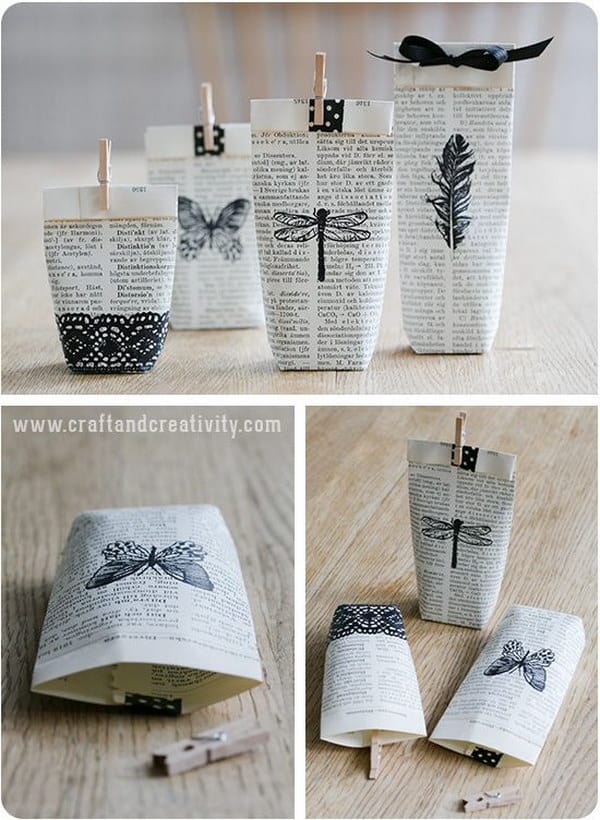 Source craftandcreativity
26. express your creativity on book pages and frame your designs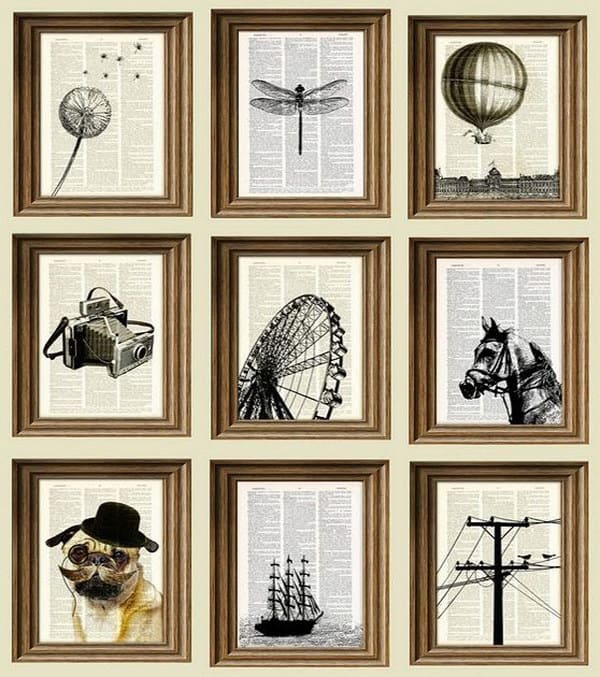 27. conceive fun crafts for easter time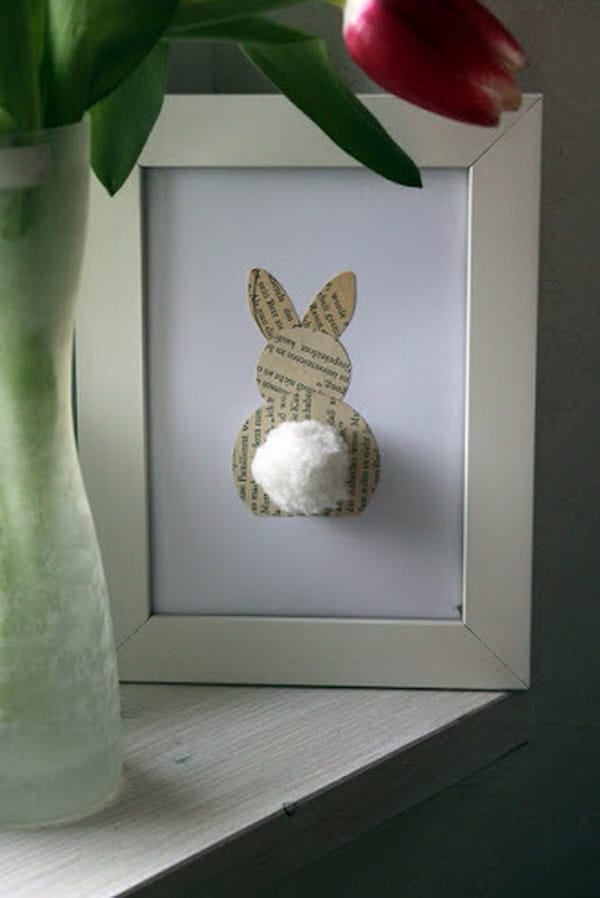 Source homemademodern
28. get in touch with your creative self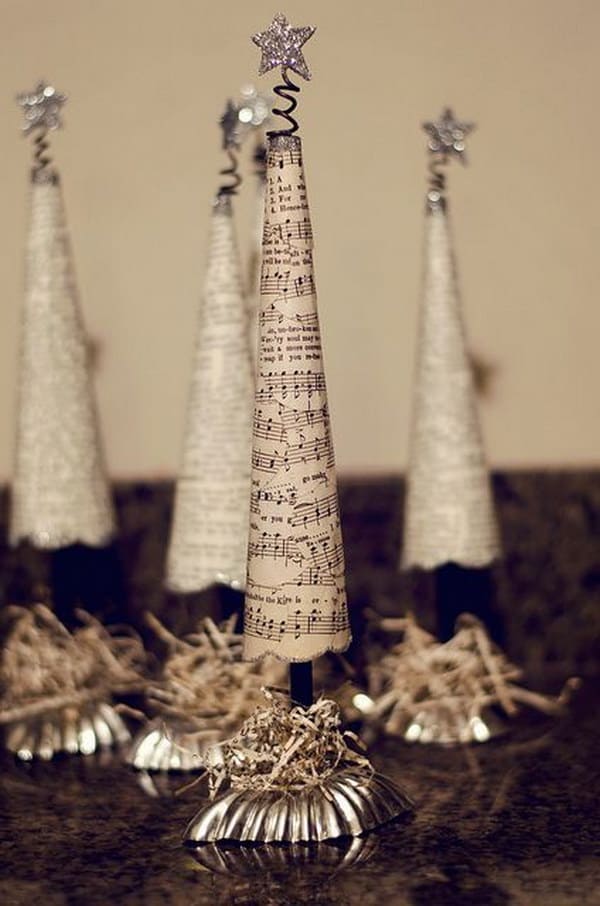 Source  flickr
29. get crafty and forge a delicate fragile flower bouquet

Source 100layercake
30. recycle mason jars and book pages into one beautiful unity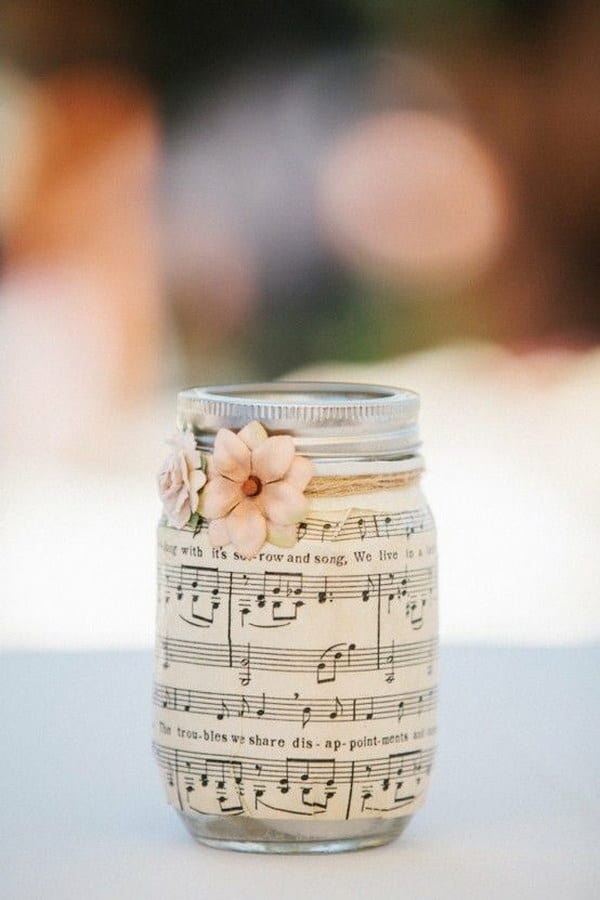 Source belleoftheballdesigns
31. use an old book cover to create a hidden book storage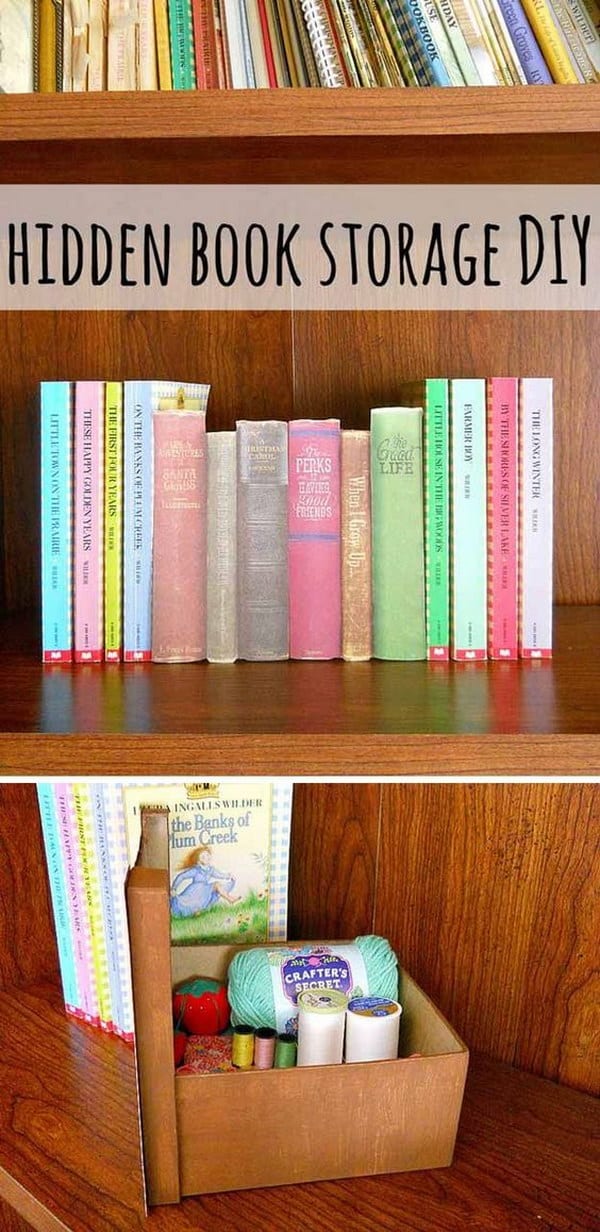 Source blitsy
32. store your spring seeds in book paper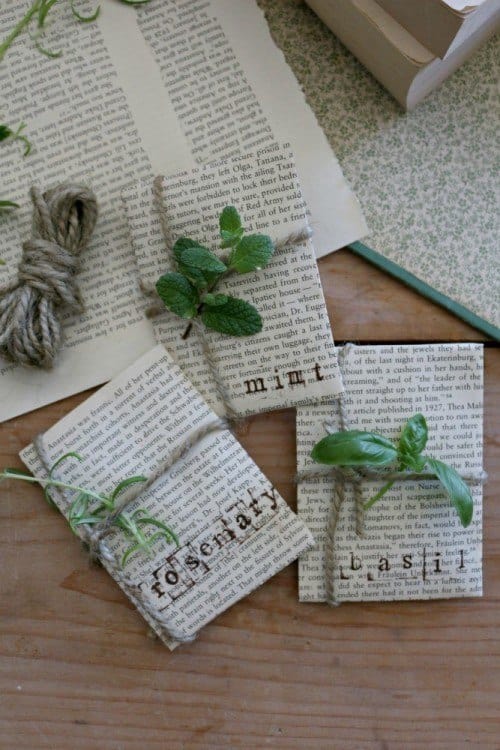 Source magnoliamarket.com
33. learn how to forge fragile bow garlands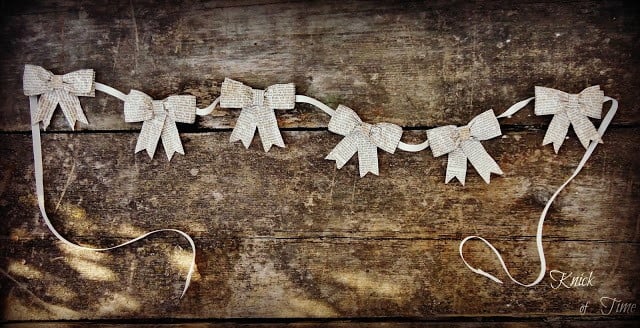 Source knickoftime.net
34. teach your little one how to make a book paper apple

Source nobiggie.net
35. shape a fragile paper angel and ornate your christmas tree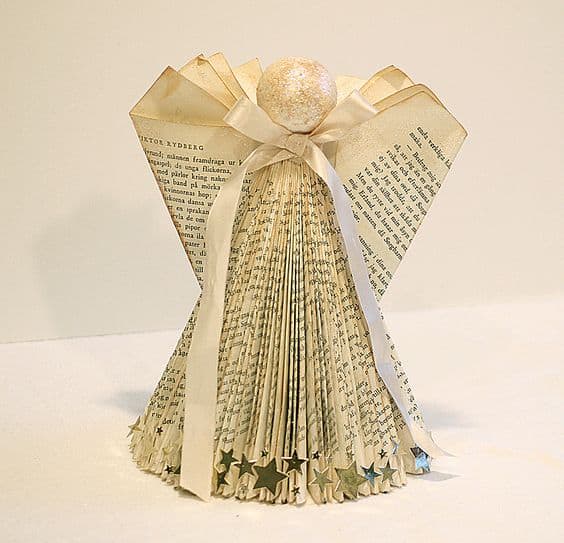 Source pinterest
36. get crafty with your book crafting and reshape paper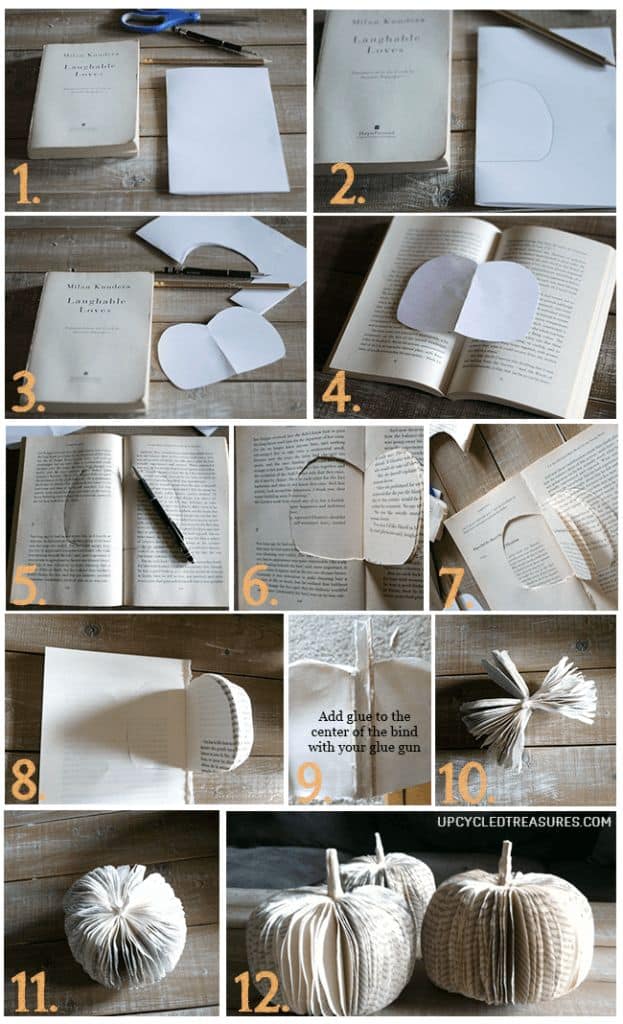 Source mountainmodernlife.com
37. glitter and old book pages form elegant christmas tree decorations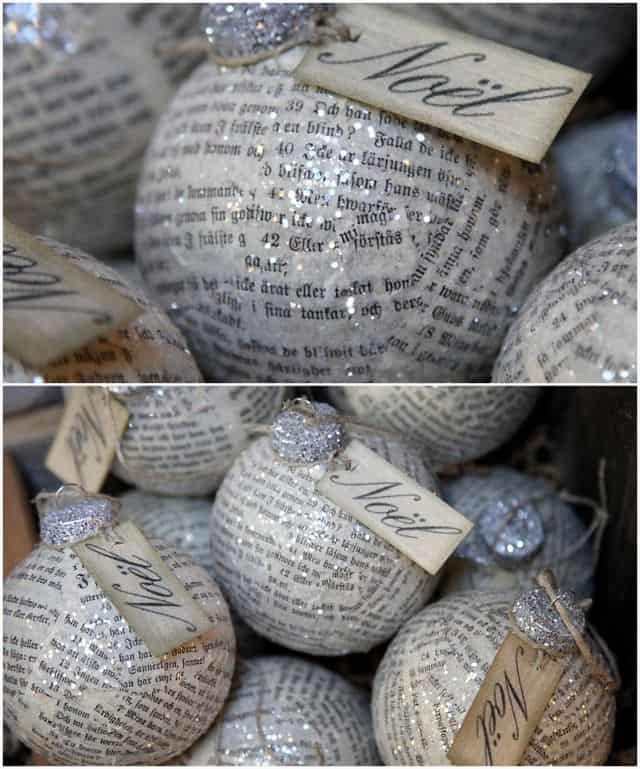 Source kinassauerstyle.com
38. create a tree of life paper sculpture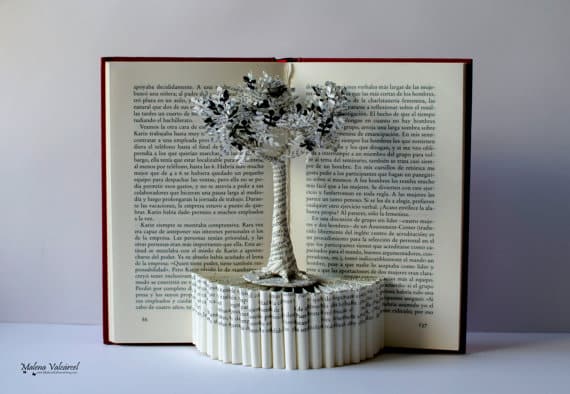 Source etsy.com
39. form a book paper star shaped wreath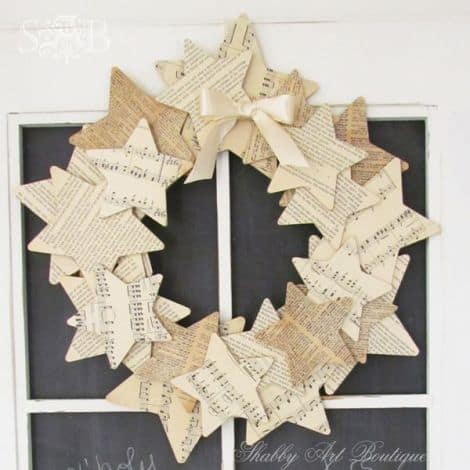 Source trash2treasure.wordpress.com
Have we succeeded to convince you to take up book project ideas on your next free day? What is your take on the idea of recycling old books instead of throwing them away? We would love to hear your ideas so feel free to share your thoughts in the comment section below.