Nothing is cozier and more personal than a little candle. Its shimmer of light is shaping the world around it an extraordinary manner especially after sunset. A calm relaxing tone of jazz surrounded by small candles while you immerse yourself into supreme relaxation in the bathtub. Perfect. We need time off to unplug. We need a short break in our busy schedules to relax, meditate or schedule ahead if we really are workaholics. If the bathtub and the jazz music is not enough to unplug because it leaves your mind open to work thoughts, you should probably focus on doing things that calm you down rather than simply stay put. Follow the diy candle holder projects below and find the time to make some candle holders for the loved ones that actually love to stay put in their free time.
We are doers and there is nothing wrong with that. We have a multitude of things to do, a million places to be and a rough agenda to make it all happen. From time to time unplugging is natural and normal, nothing can be more natural than life without strings. Start your DIY project today and make your loved one happy!
You can start by using the sensible natural elements like wood and birch to amplify the coziness and warmth of your candle. Cut a simple shape or star for your loved one and project the shape on a blank wall if possible.
 Clever DIY Candle Holder Projects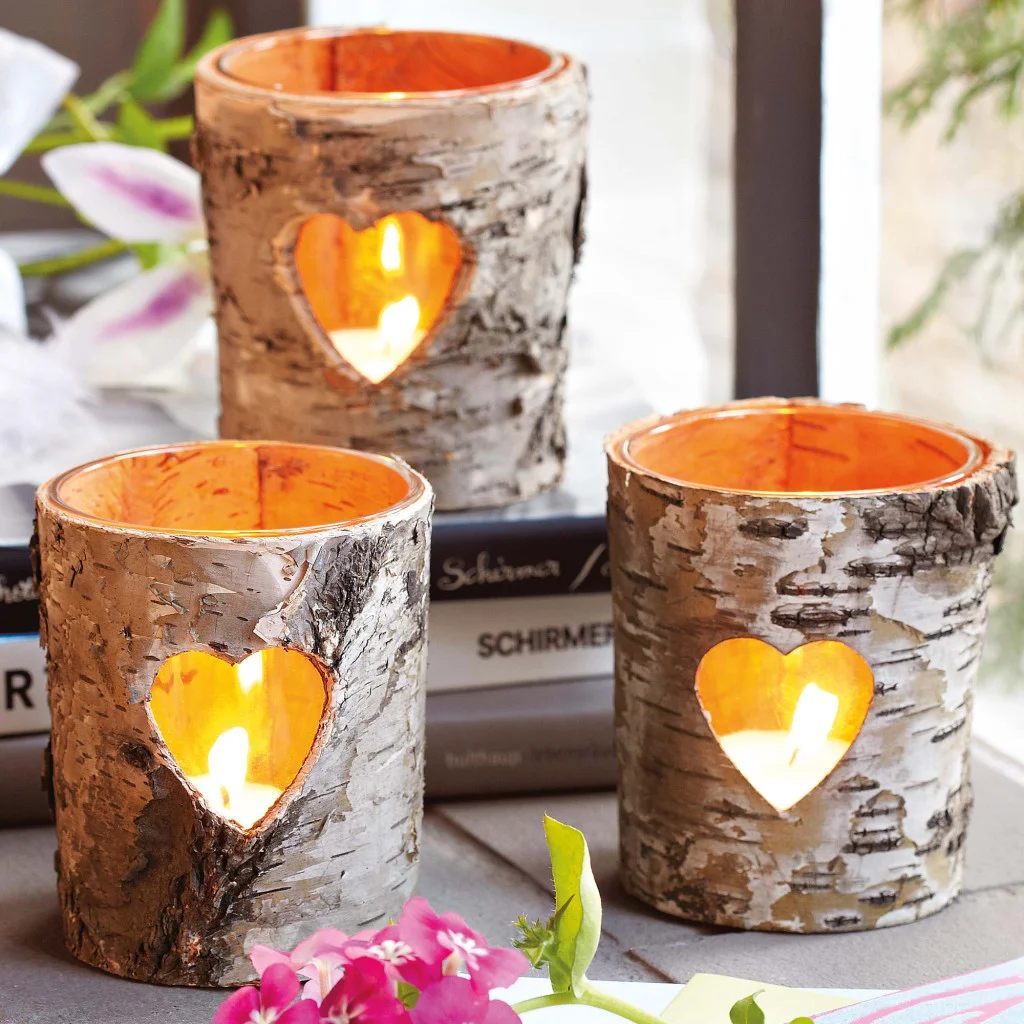 Simple paper crafts are always an option in all DIY projects. Shape some butterfly wings on a piece of paper, cut a portion of the wings and bring them up to look natural and allow light to animate them.

Clay flower candle holders are mindblowingly beautiful but they require a lot of practice. The result is definitely worth it though.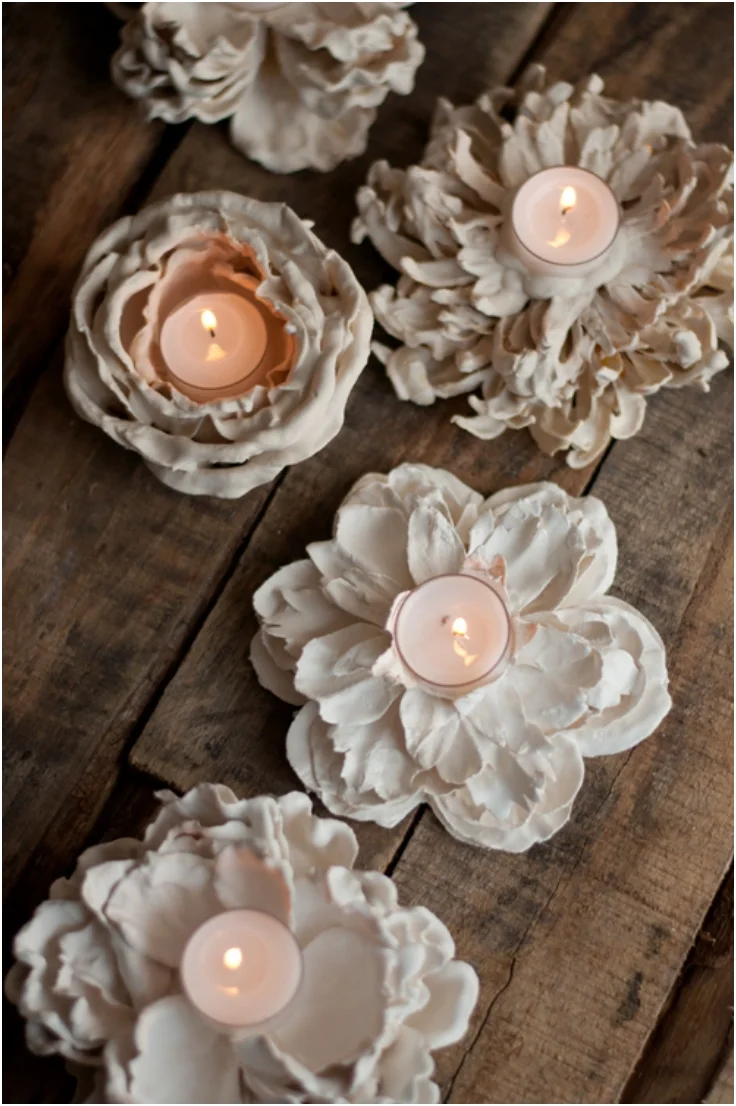 A sheet of paper from on old book on a mason jar. Two hearts. Coziness and warmth in a vintage light.
If you have the time crochet the design, the possibilities are endless. Choose a timeless design that will grant your work an endless lifespan.

Rock, wire and tall candles.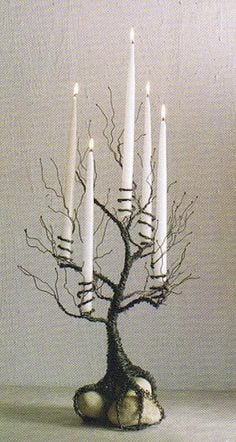 Recycle old textures on some mason jars and obtain unique light filters on the way.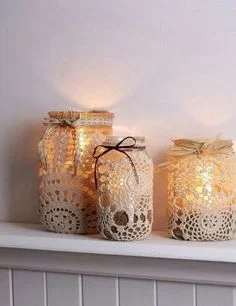 You can also use burlap compositions if you miss the old textures.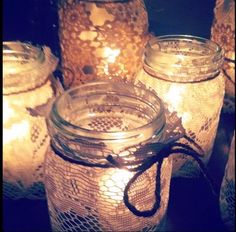 Apples can serve candles quite well. Moreover, they add a fresh scent to your ambiance.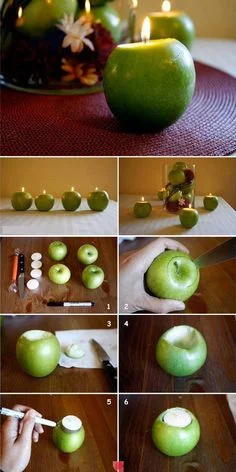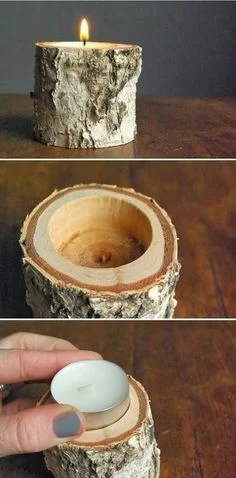 Extraordinary graphic recycled tree trunk.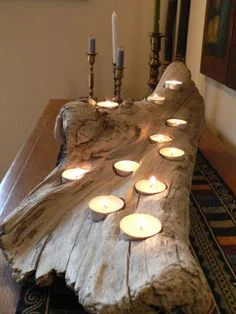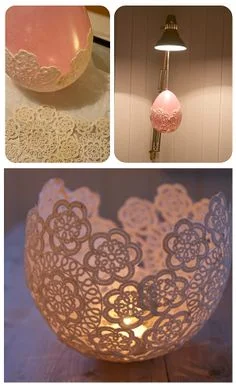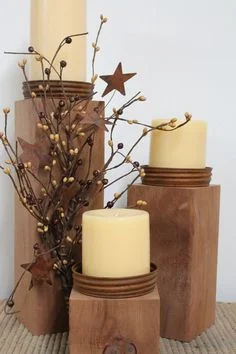 Some twigs on a glass jar or some twigs to accessorize wooden blocks can do the trick.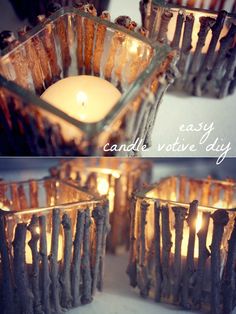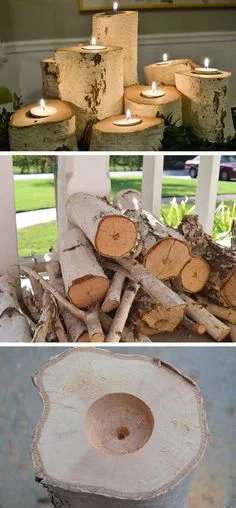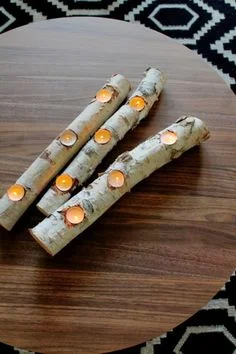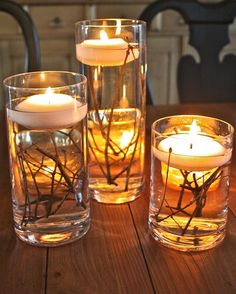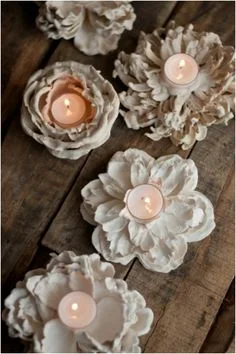 You can use an orange instead of an apple.

Decorate a glass jar with colored glass for an unique focal point in your room.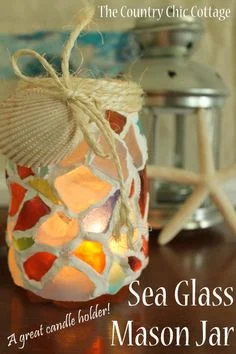 Paper flowers could be an option but safety measures should always be considered.

An old piece of wood on burlap, what can be simpler?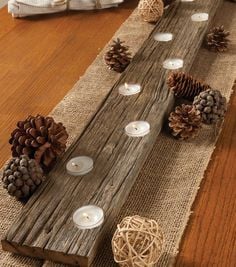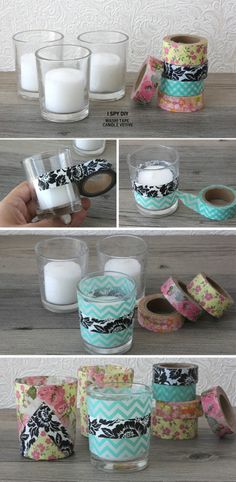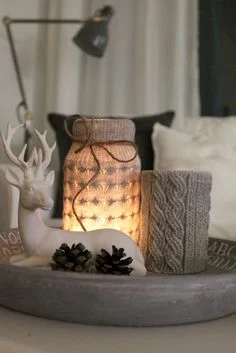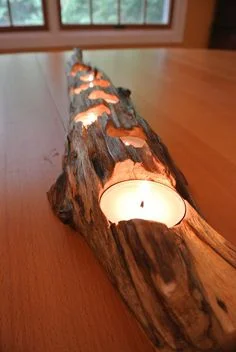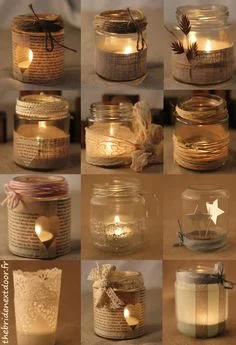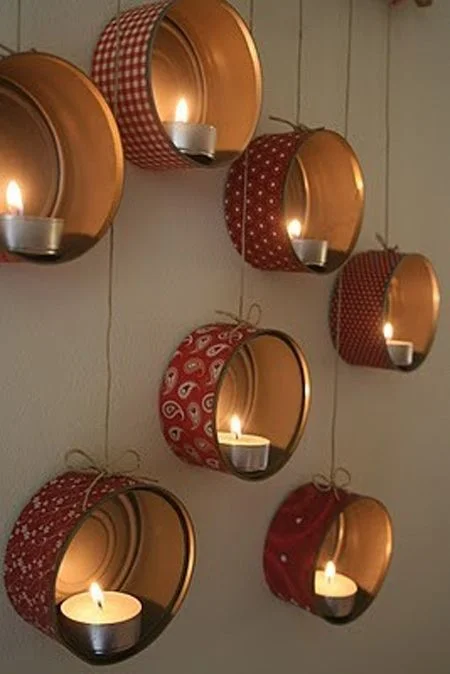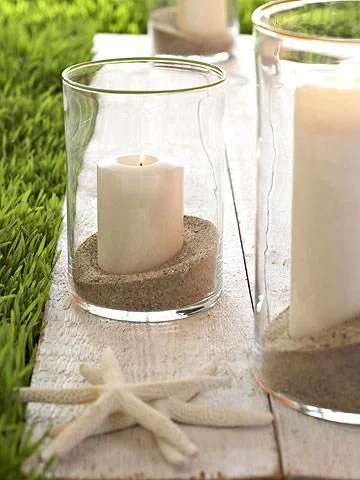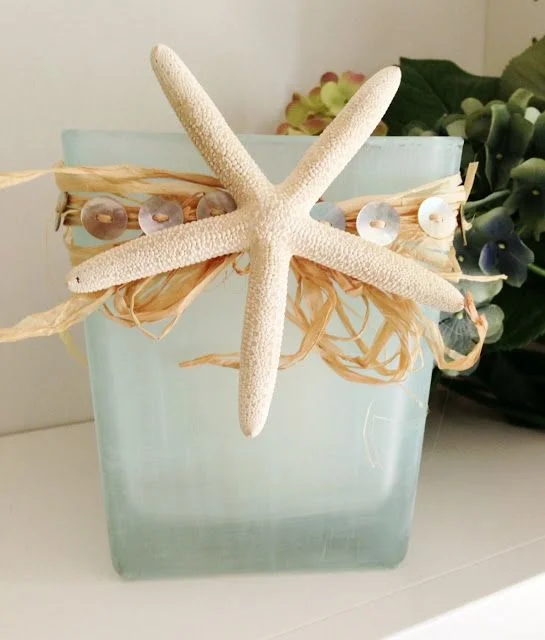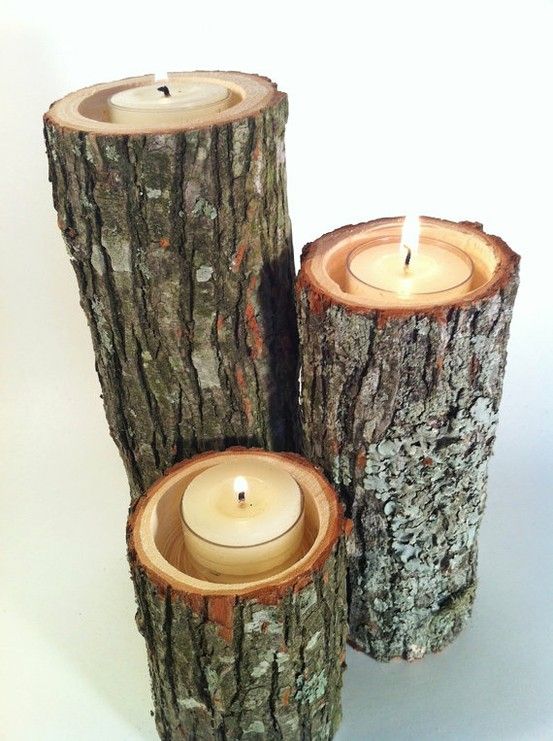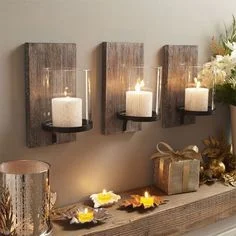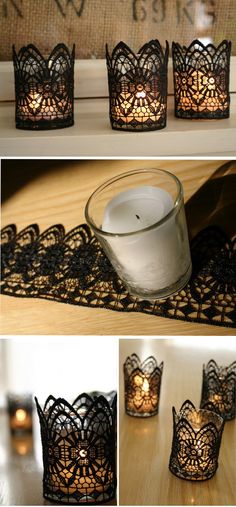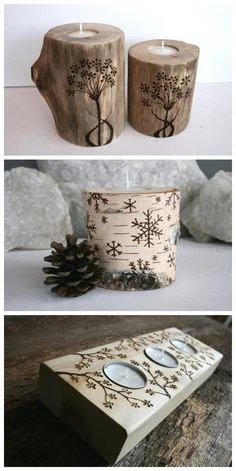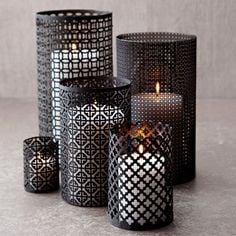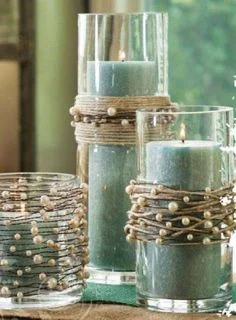 I think it`s clear now that creativity has no boundaries. Small DIY projects in particular offer you freedom in all directions : you can use any material, any shape, any texture or color. Just make sure you enjoy the process! We would love to hear your opinion in the comment section below.