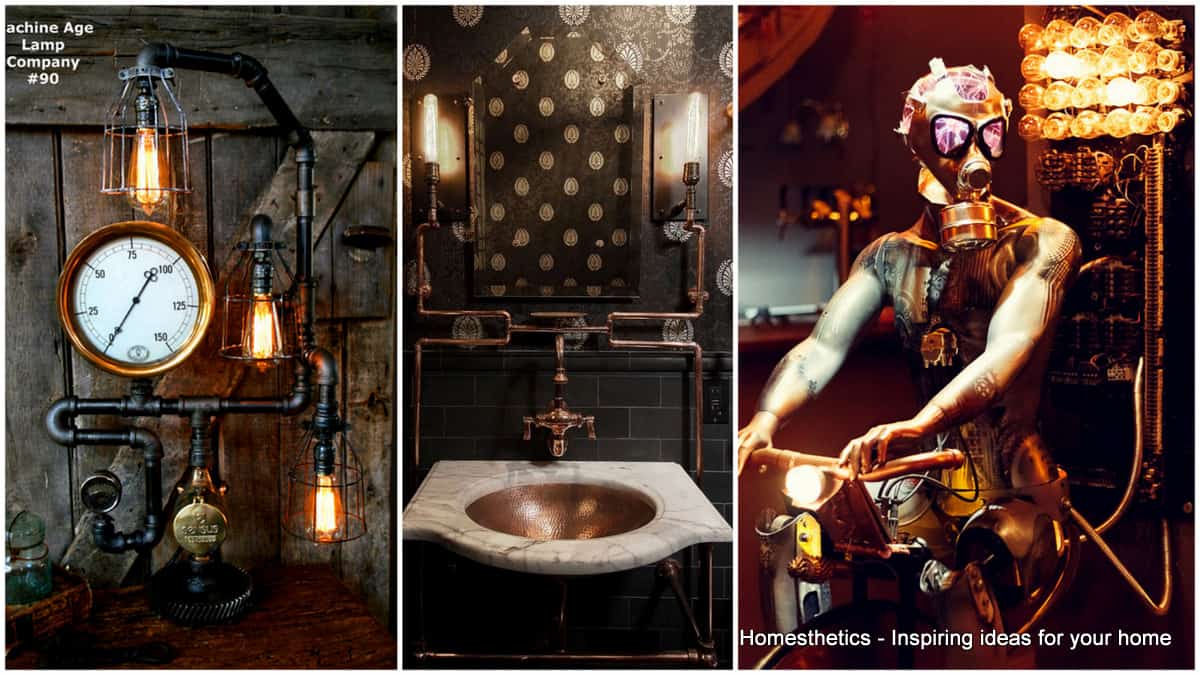 Classical, modern, contemporary, rustic, vintage,retro, bohemian, interior design can adopt a multitude of styles according to its inhabitant and personal taste. It is said that a house becomes a home the moment you decide to invest time to express your personality through it and distance yourself from the current trends that may or may not appeal to you. Creating an expressive composition is a difficult task that will require dedication and inspiration from your part. Some of us choose to adorn our homes with simple classical interior decors that can be used as a blank canvas for our future interventions while others manage to create unconventional designs that express their taste and personality in an instant.Today's chosen topic is dedicated to the latter, depicting a style that has been used for a while now, one that can be found odd and peculiar but has many followers: the unconventional steampunk decor.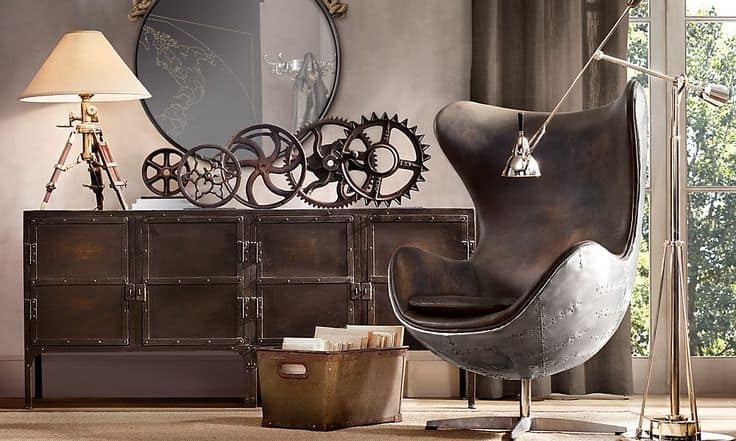 WHAT is steampunk and where did it originate?
The late 1980 are responsible for the appearance of the word "steampunk" in a letter to Locus Magazine from  science fiction author K. W. Jeter. Jeter who has trying to find a definitory therm for his work. Later on writers William Gibson and Bruce Sterling introduced the terminology and genre with their The difference Engine work in 1992. Their inspiration lied in the 1885's Industrial revolution and depicted the struggle and constant battle between the acceptance of "modern" technology and the constant irrational fear of it and of its implications. This starting point has generated a trend that has evolved in time into more than a sub-genre of science fiction and fantasy, defining today a lifestyle for some.The Victorian British Empire is being used as the primary backdrop for steampunk projects who thrive in reviving what others might consider junk, assessing unconventional compositions that exude a raw yet somehow weirdly elegant theme.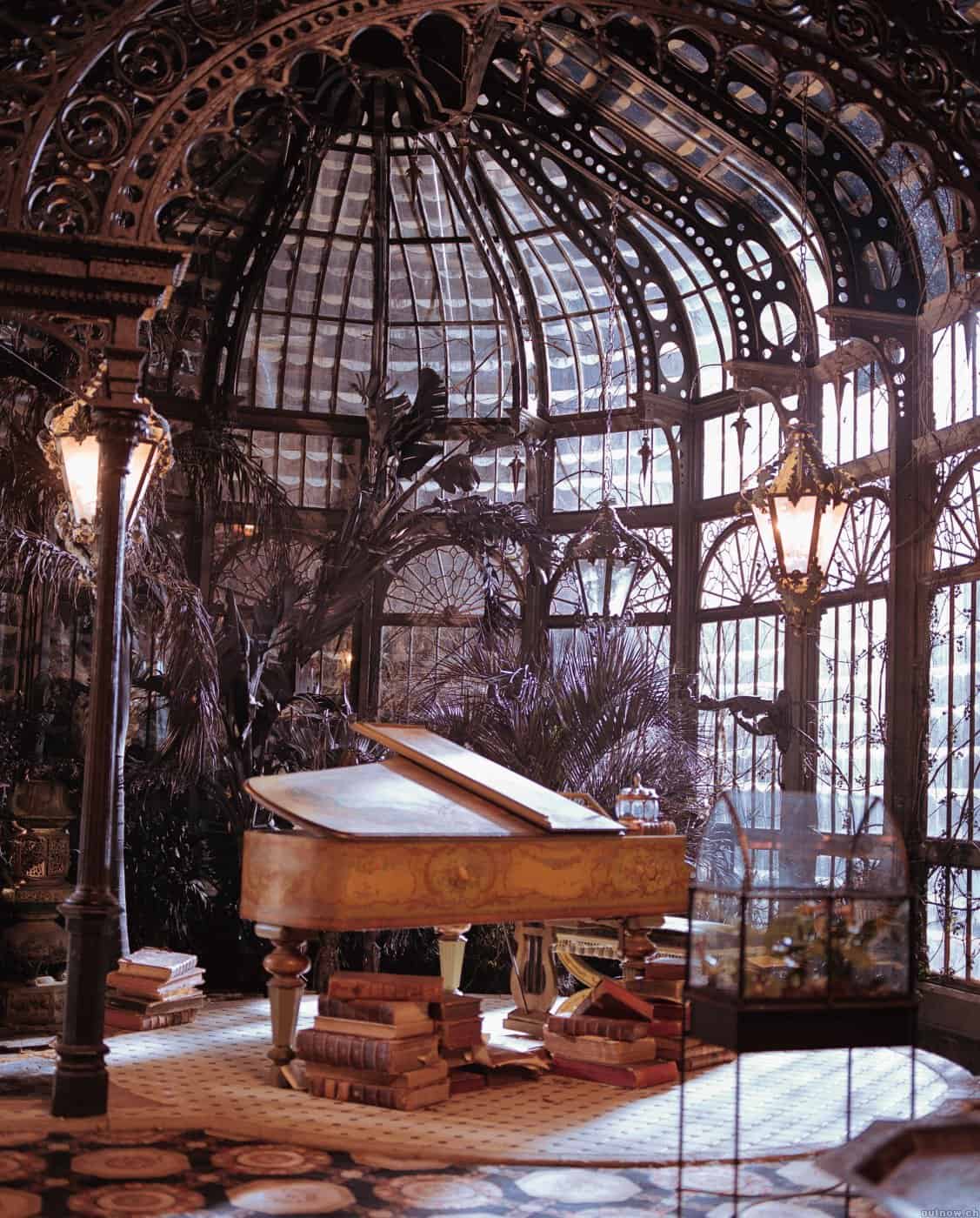 "Steampunk is a sub-genre of science fiction or science fantasy that incorporates technology and aesthetic designs inspired by 19th-century industrial steam-powered machinery.[1][2] Although its literary origins are sometimes associated with the cyberpunk genre steampunk works are often set in an alternative history of the 19th century's British Victorian era or American "Wild West", in a post-apocalyptic future during which steam power has maintained mainstream usage, or in a fantasy world that similarly employs steam power. Steampunk may, therefore, be described as neo-Victorian. Steampunk perhaps most recognizably features anachronistic technologies or retro-futuristic inventions as people in the 19th century might have envisioned them, and is likewise rooted in the era's perspective on fashion, culture, architectural style, and art.Such technology may include fictional machines like those found in the works of H. G. Wells and Jules Verne, or the modern authors Philip Pullman, Scott Westerfeld, Stephen Hunt and China Miéville. Other examples of steampunk contain alternative history-style presentations of such technology as lighter-than-air airships, analogue computers, or such digital mechanical computers as Charles Babbage's Analytical Engine."
So how could one adopt such a strange style that roots its origins in the Industrial revolution nowadays? Well, will try to offer you a few tips and tricks that can guide you step by step in the process of adopting a steampunk decor into your own home.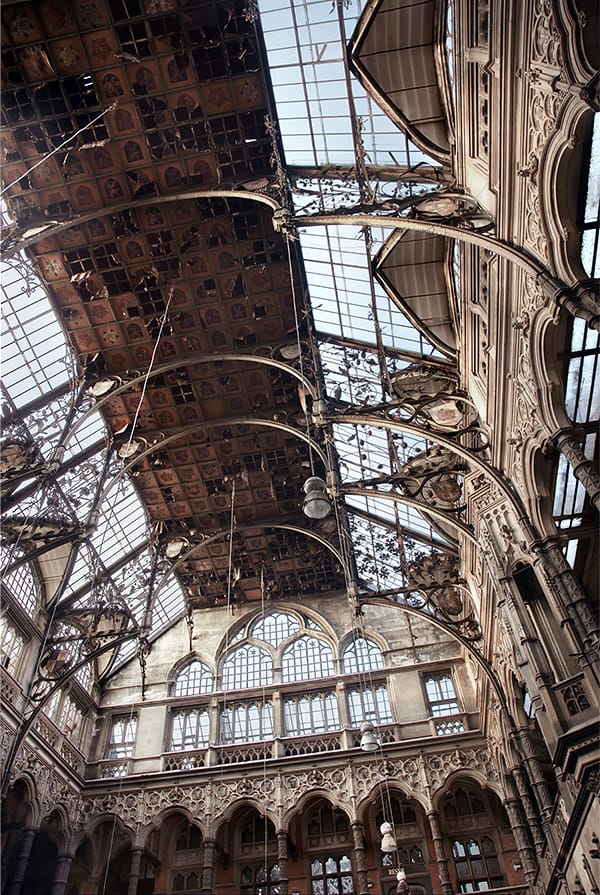 WHAT MATERIALS SHOULD YOU USE IN A STEAMPUNK DECOR
A blank canvas your home should be seen as in the beginning of the design process. The chosen materials will create the background for your future creation, modeling light, atmosphere, sensations in subtle manners you might not foresee at a first glance. Each interior decor style has its own color pallet and material range that defines the specific style and molds its form: steel, marble,glass define a modern style, wood, burlap, copper, natural fabrics will create the rustic decor whilst recycled items, washed out materials will create the unusual shabby chic style. So what materials are specific to the steampunk decor?
COPPER
The steampunk style originates as we have seen from the industrial revolution so it is only natural that copper should be the primary material dominating the scene.Rust tones merged with turquoise insertions will recreate a rich vibrant atmosphere that can be considered the ground stone for your design.
Using actual vintage copper in your decor might be considered quite expensive yet there are affordable solutions out there of obtaining aged copper finishes that will offer that special note you are looking for.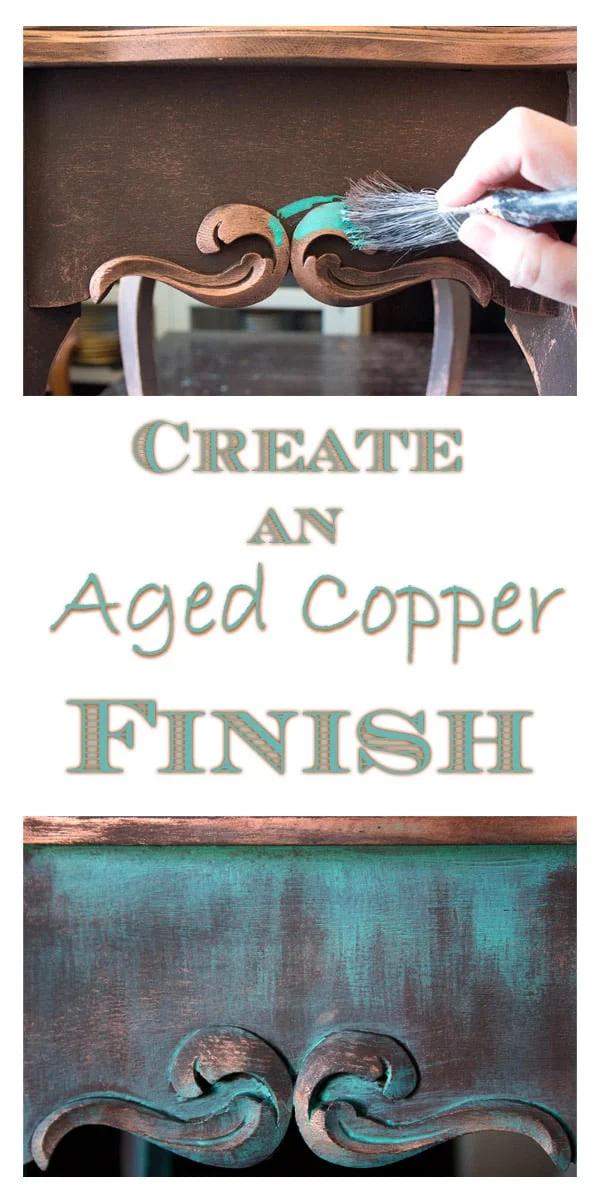 You must find the balance between the right amount of coppery insertions and overdoing it and creating an overwhelming atmosphere. Opt for small delicate insertions that will complete the larger picture.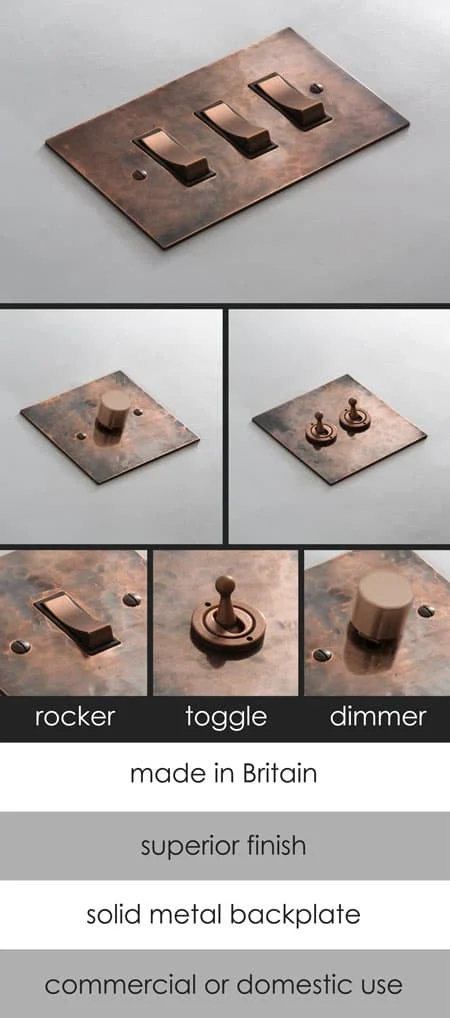 Shiny copper might be an option of you are intending to mix up styles and give a fresh approach to the steampunk decor. Remember, we are talking about an unconventional style and you should dare to make it as you feel fit.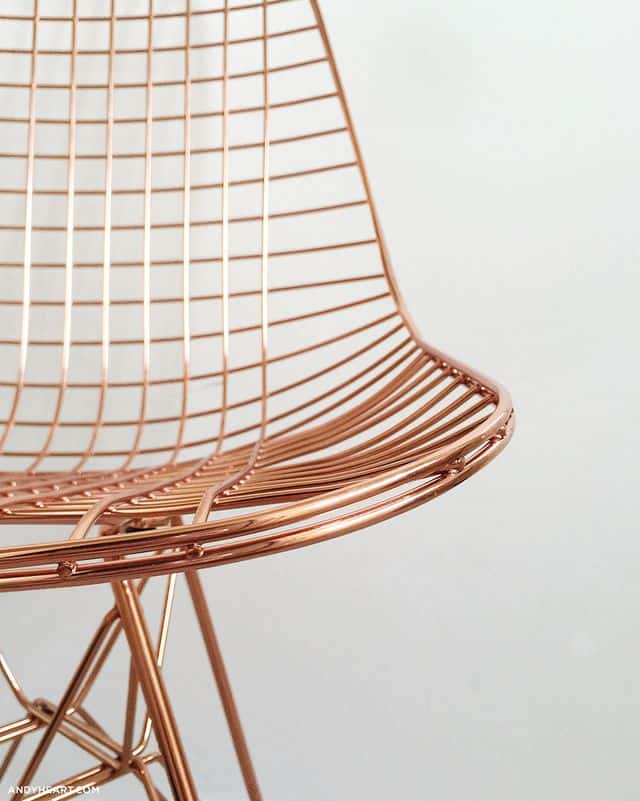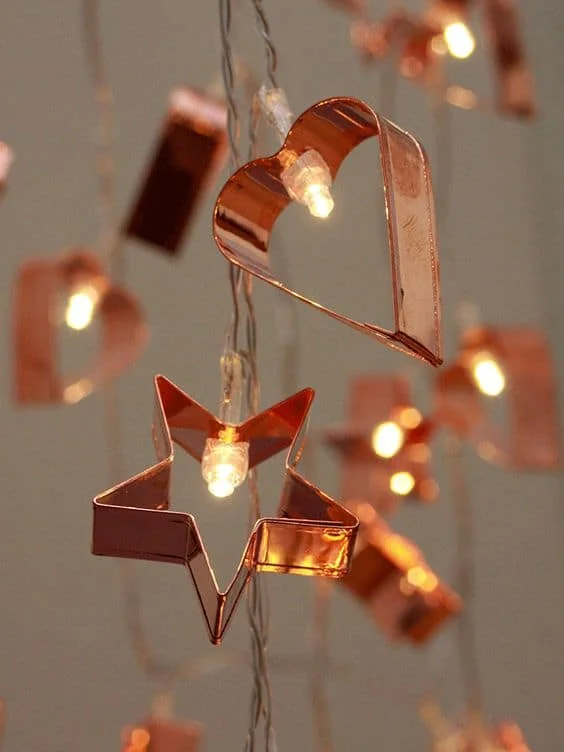 Any small insertion will give its contribution to the overall color scheme, especially is you are intending to apply this style in your kitchen area.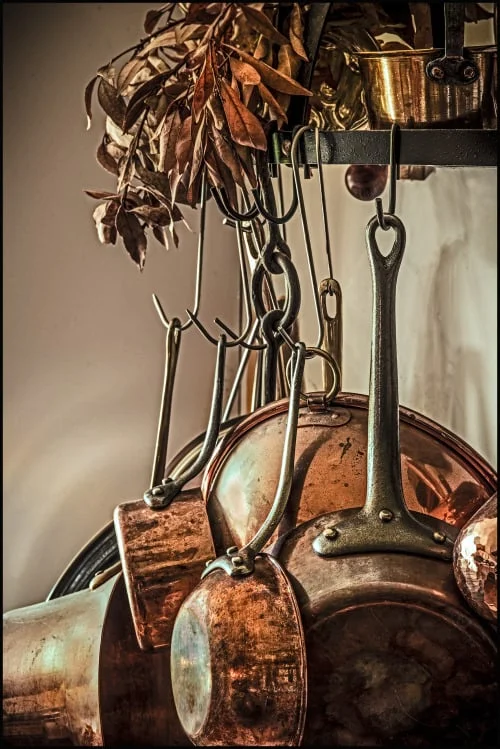 EXPOSED BRICK WALLS
The second most frequently used material in this unusual design is the exposed brick wall. Used in Scandinavian decors as well, exposed bricks add a raw texture to the scheme and serve as perfect neuter backgrounds for the future furniture arrangements.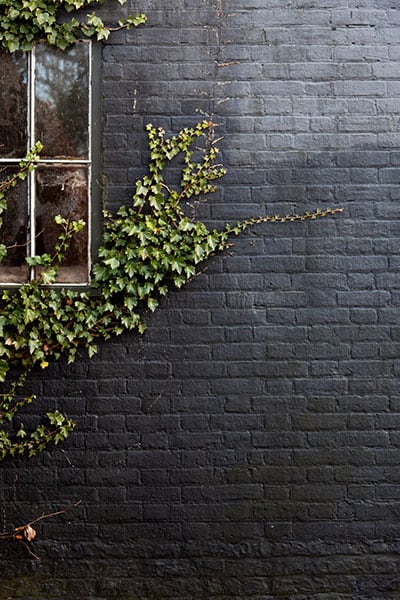 Dark hues of exposed brick wall will add a dramatic effect and serve the steampunk decor perfectly in combination with exposed copper pipes.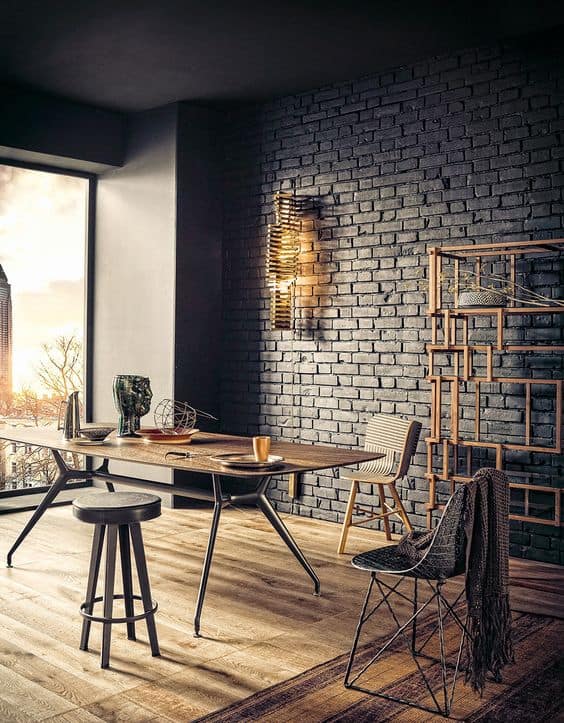 A natural choice is an option with the amendment that you will contrast the various rich red tones of the bricks with the bold dark hues of metallic insertions.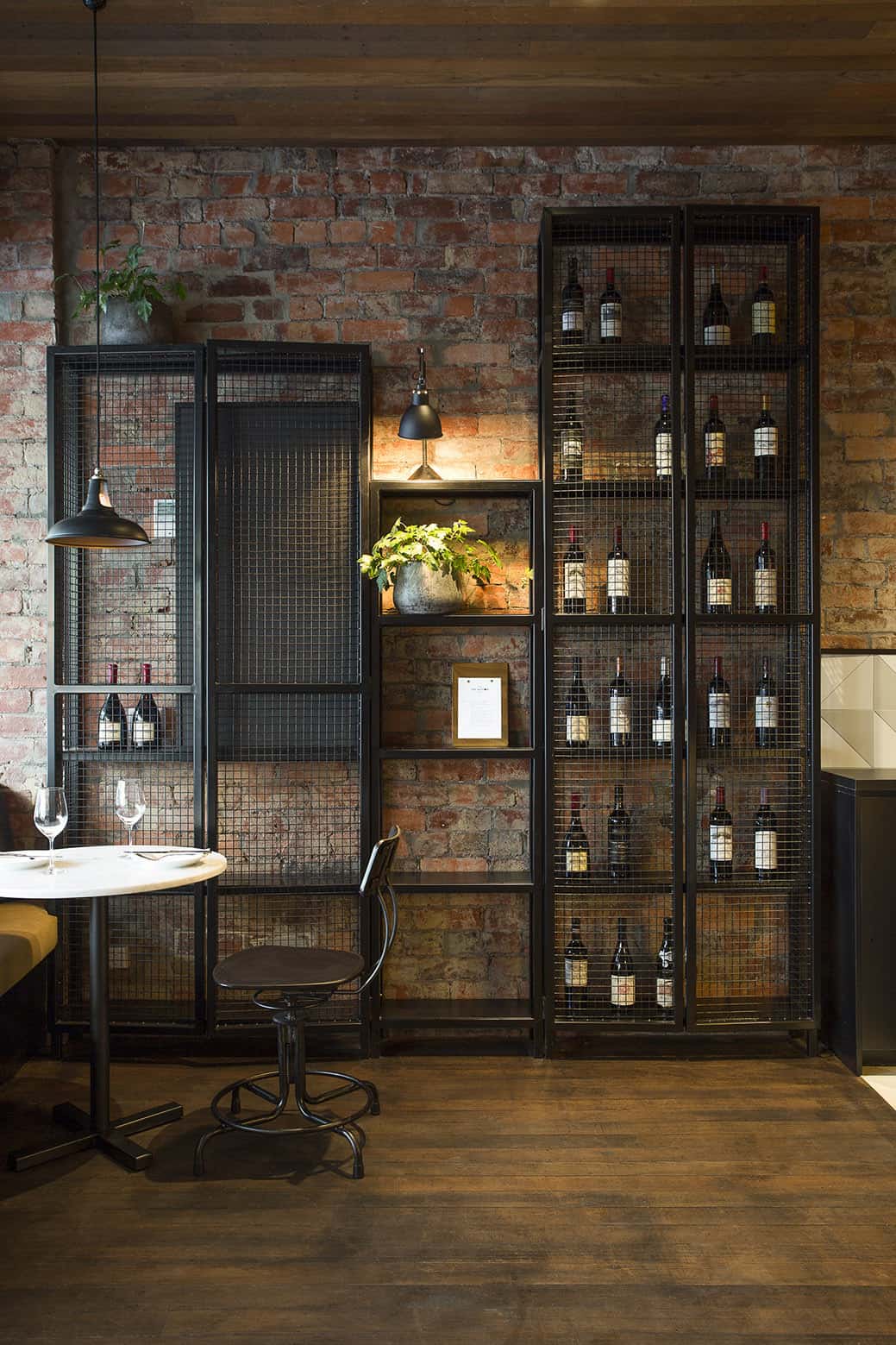 The image below depicts a very dramatic yet elegant industrial appealing loft filled with texture and contrasts.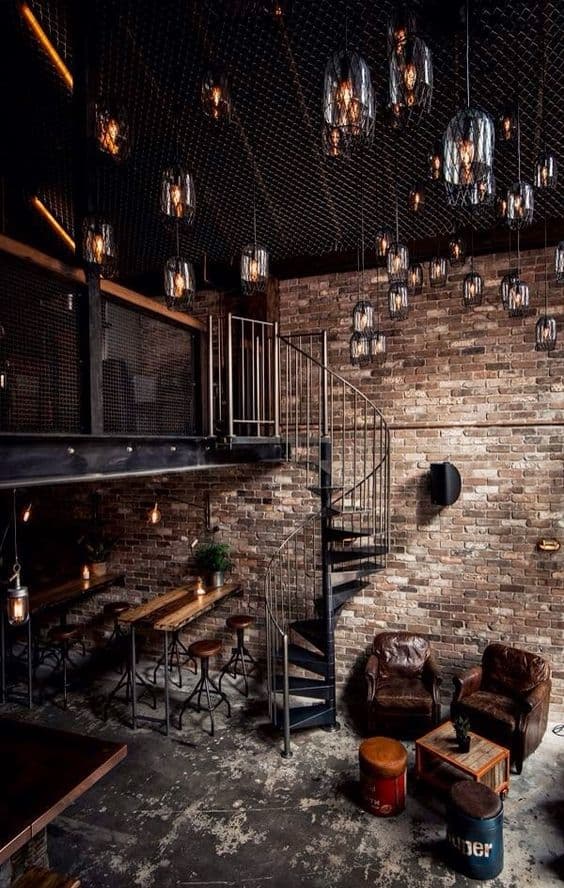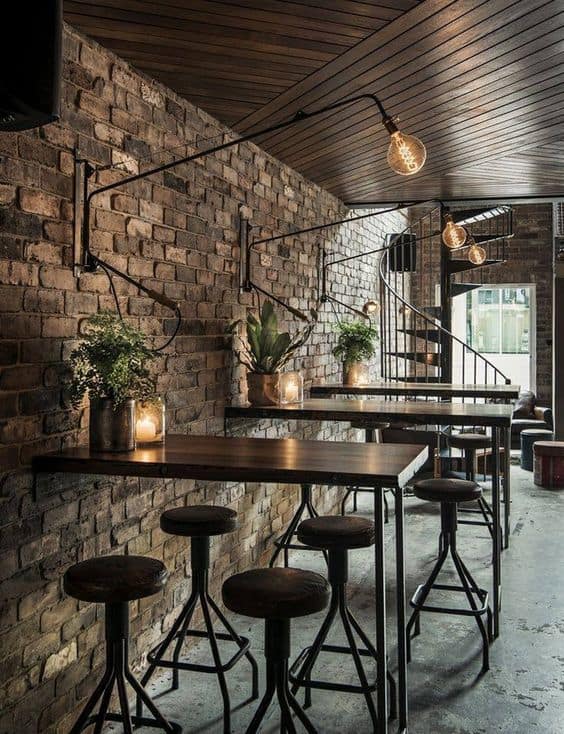 An interesting approach to inserting exposed brick in a rather airy scenery.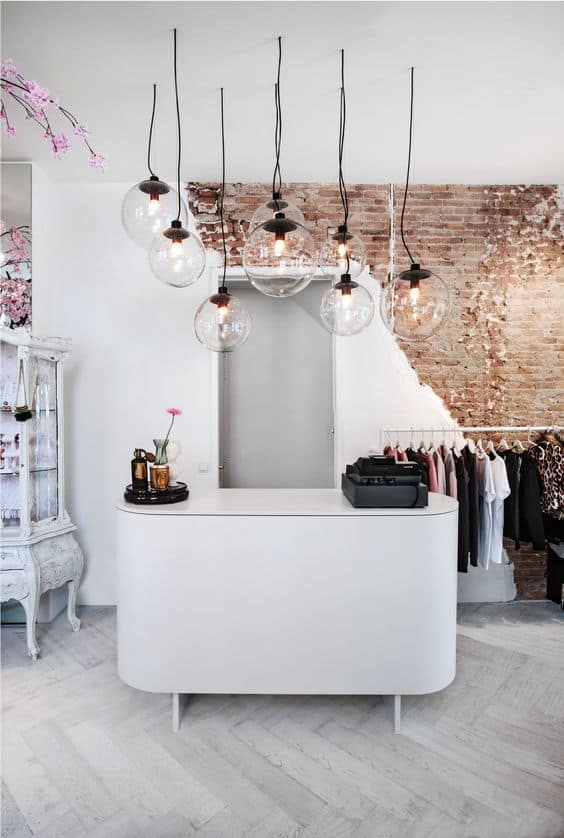 NATURAL LEATHER
Leather is another essential material in steampunk decorations. The Chesterfield leather sofa below is a classical element present in most inspiring steampunk interiors.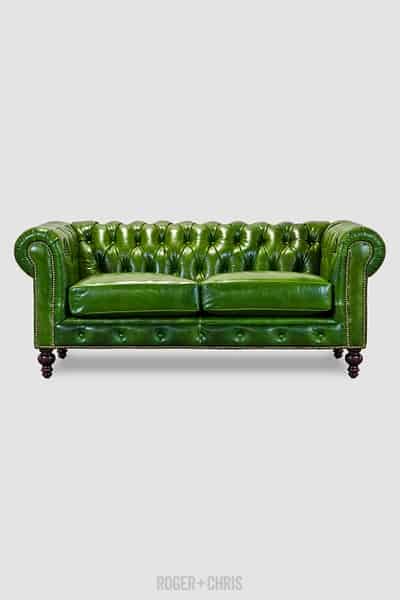 You can opt to insert furniture pieces that manage to merge metal and leather in industrial creations.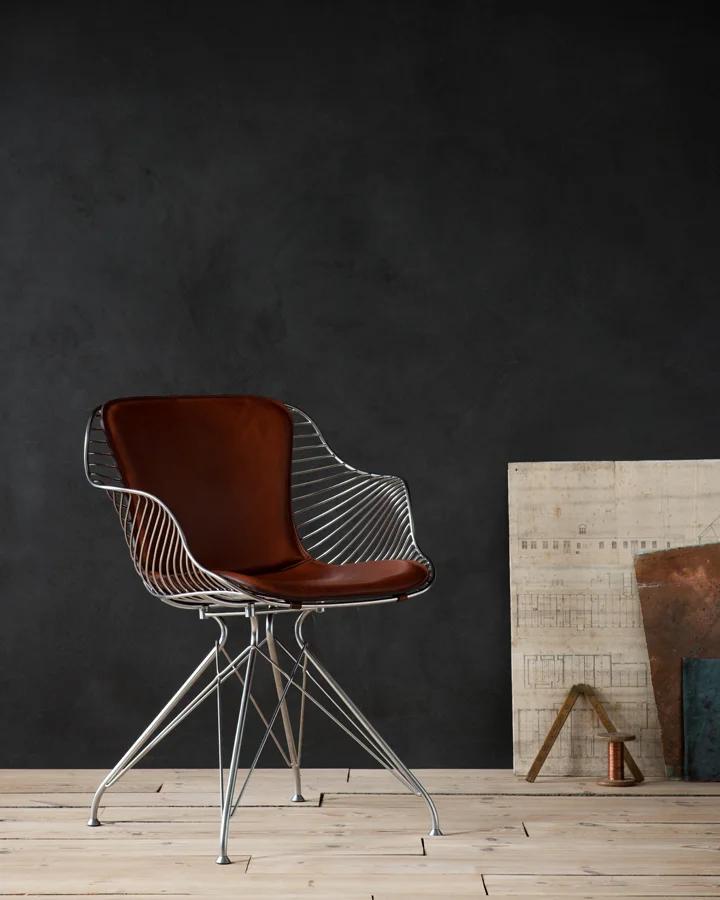 The unusual style of the steampunk decor is reflected in the furniture pieces as well for an original complete interior scene.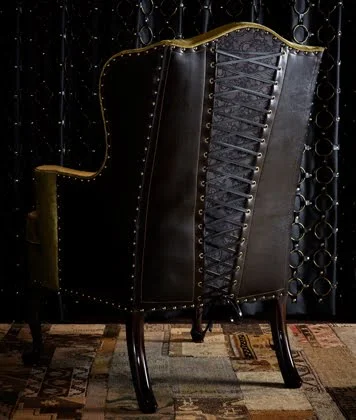 A more classical piece can be inserted in a steampunk interior if you are not fully committed to this style.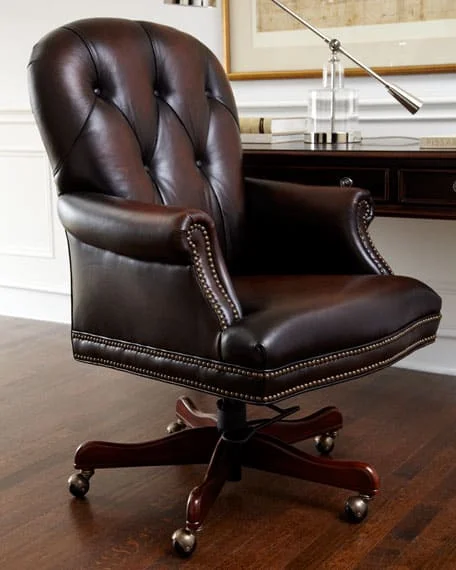 exposed pipes
The steampunk style originates in the industrial revolution which automatically implies the presence of exposed copper pipes, transformed into decorative pieces. In most cases, the pipes are being used in creating lighting fixtures with impressive aesthetics effects.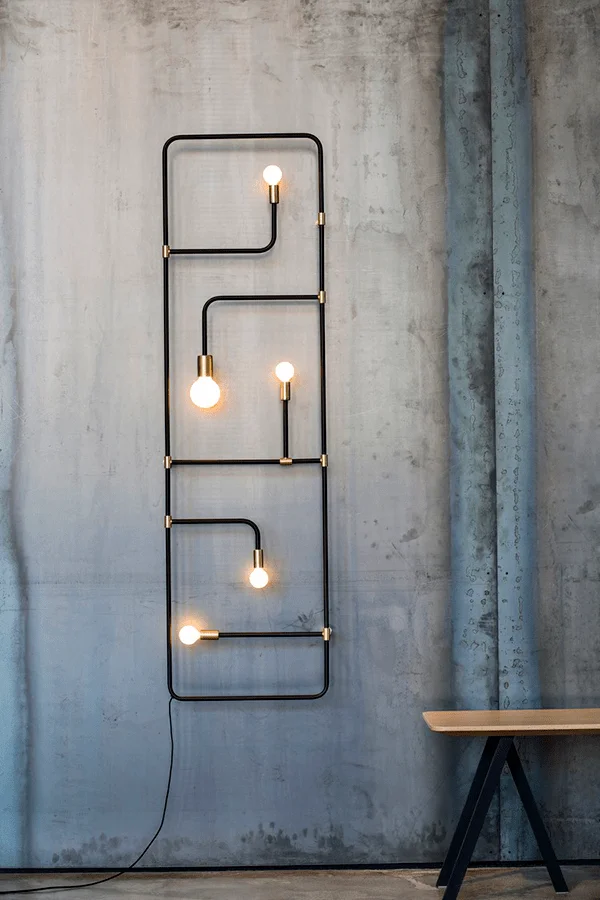 Lighting fixtures can become focal points of your interior decor if adorn din the proper place. Light plays a vital role in our daily life and the artificial one changes the entire way of perceiving an interior decor.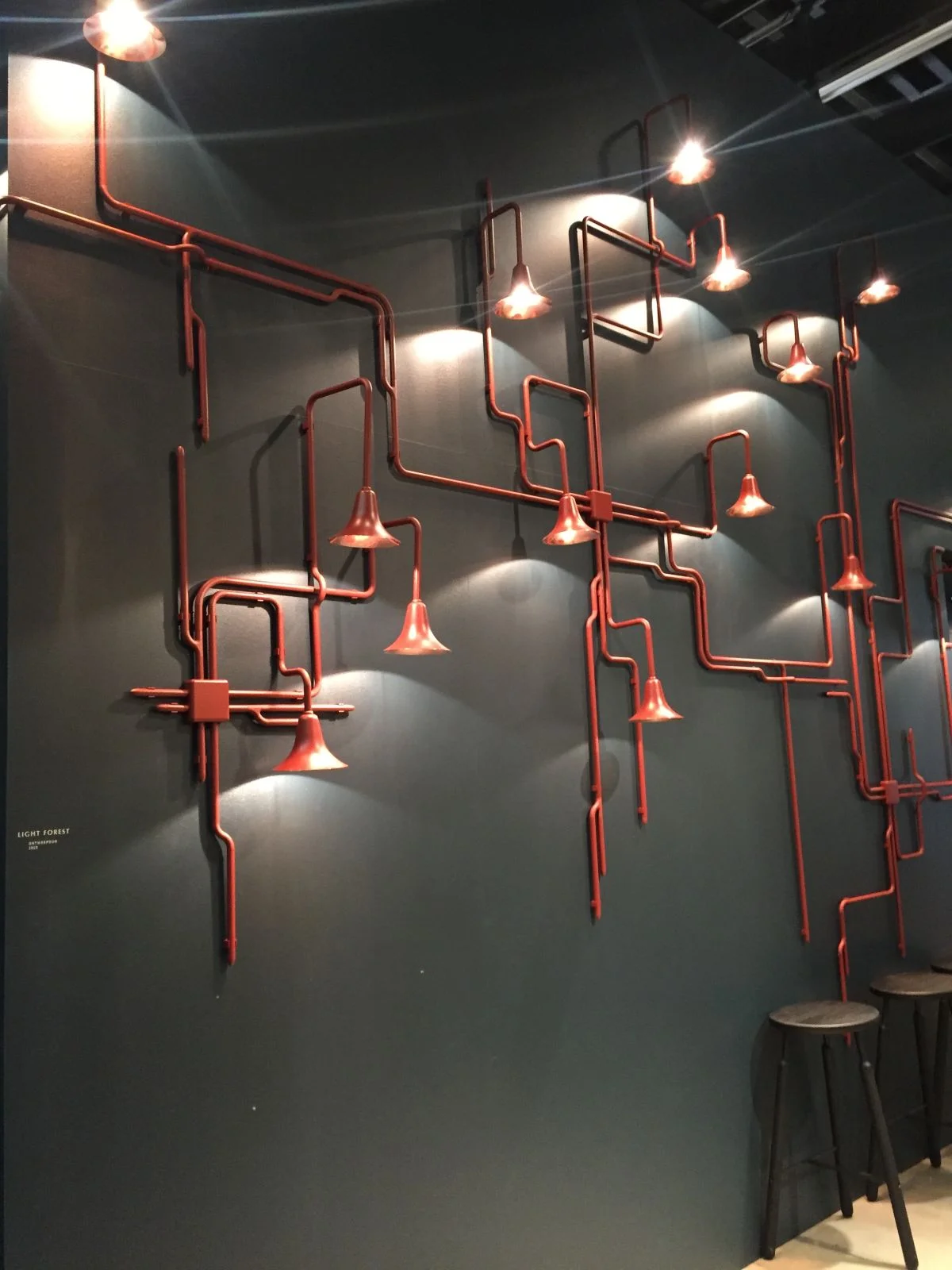 Another creative option of using exposed pipes is in furniture creation, as a base for wooden shelving. The red painted pipes below form an industrial looking bookcase boldly inserted into a dark decor.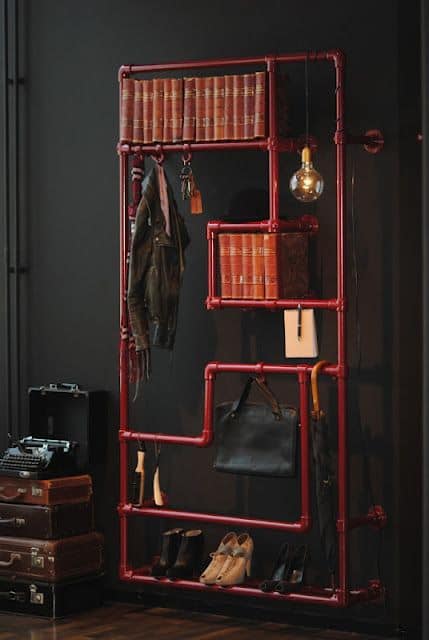 Delicate metallic pipes have been used to support wooden boards and to create a perfect living room furniture piece, exposed on a brick wall.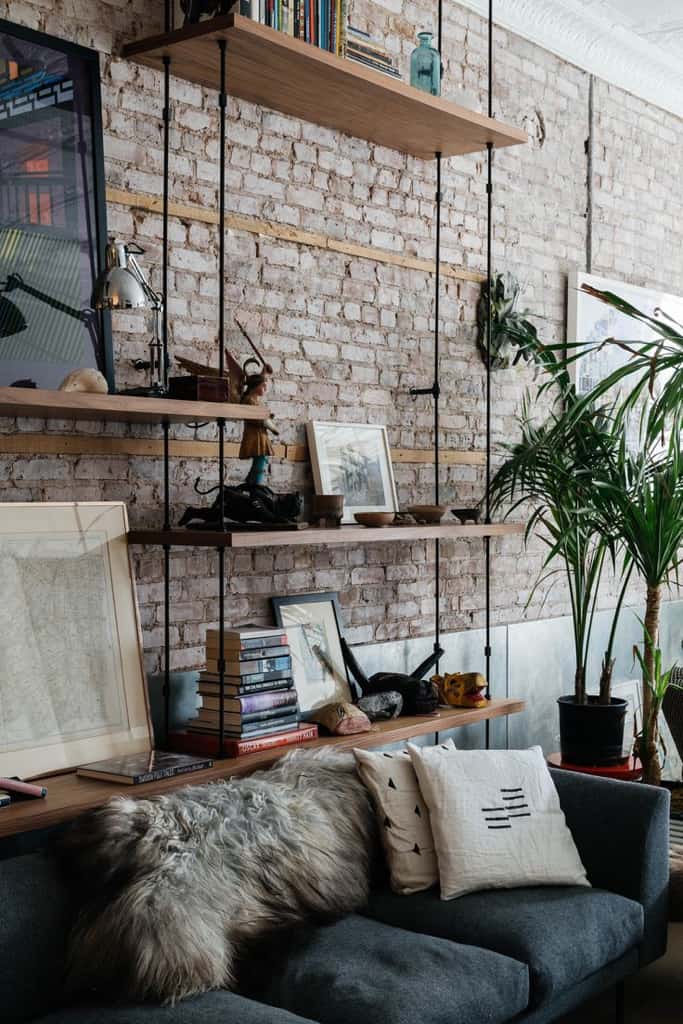 INDUSTRIAL STEAMPUNK tones TO USE
Here is where most people back away from the steampunk decor: the tones used. Such a style usually requires bark, bold hues that create an intense, powerful background for all sorts of gears and pipes and other industrial looking gadgets and decor pieces.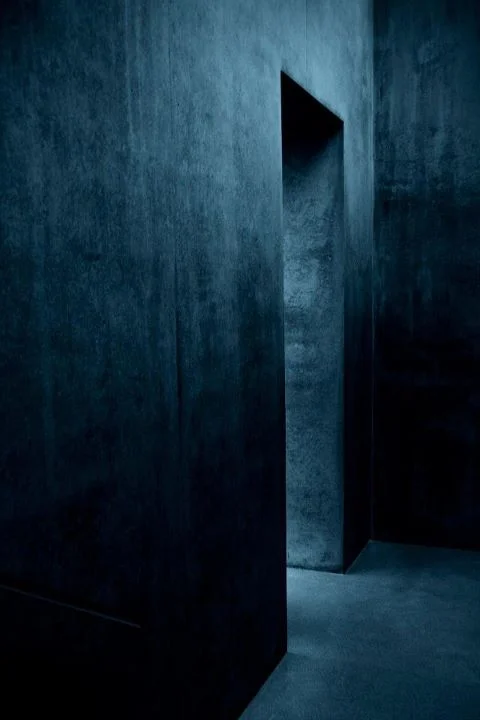 Copper tones are so delicate and beautiful in essence that they have earned a proper place in the steampunk decor scene. It is usually mixed with turquoise hues for bold contrasts.

Blood rusty red is a powerful tone risky to use in an interior decor but one that is definitely associated with the steampunk theme.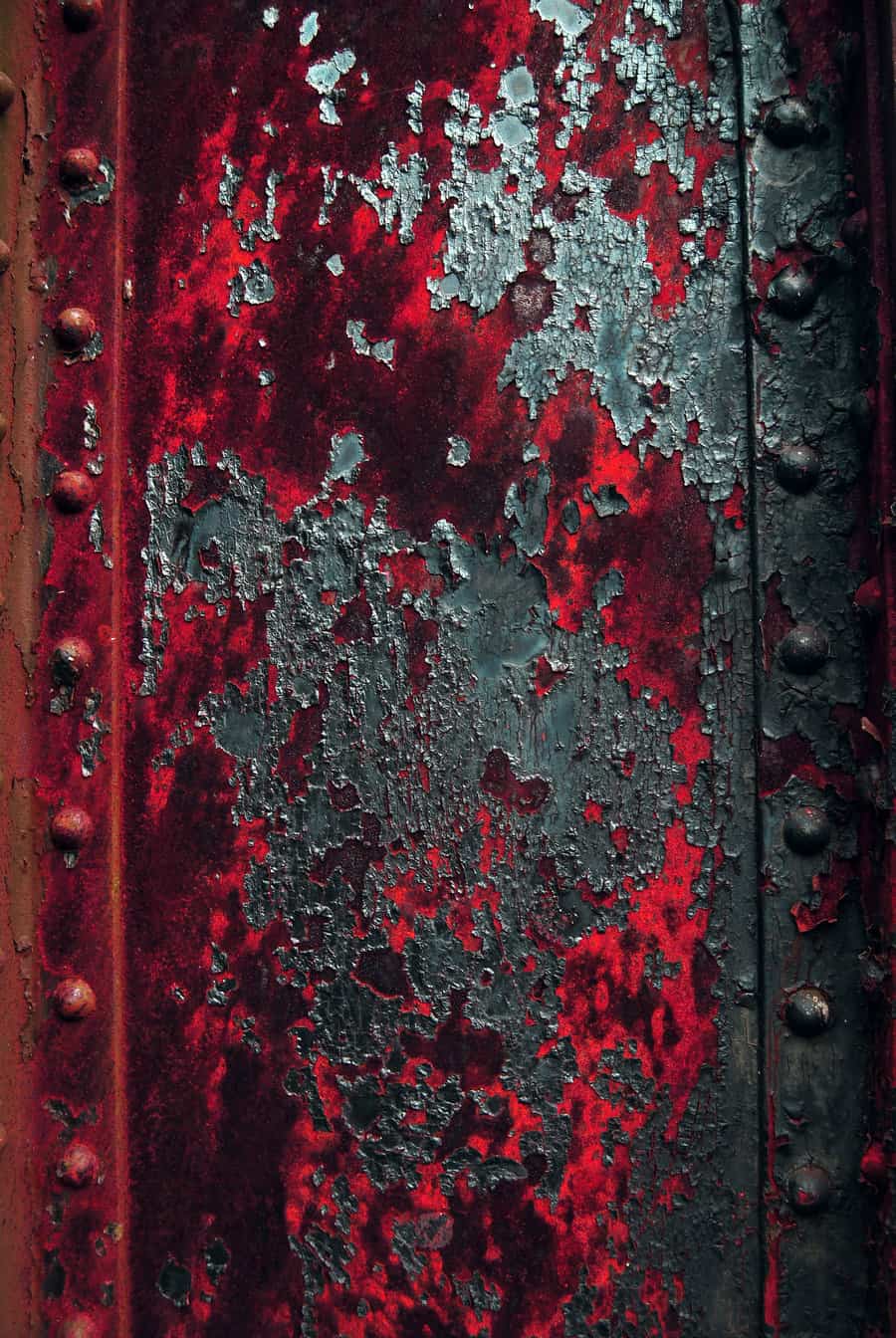 Intense deep blue green tones will add a note of elegance to any interior decor whilst maintaining the dark bold mysterious atmosphere required.

Metal, copper, bronze, gold each of these tones should be inserted in a manner or other in the desired decor. Careful though not to overdue it and overwhelm your home. Small insertions will add a delicacy that can balance such a powerful decor choice.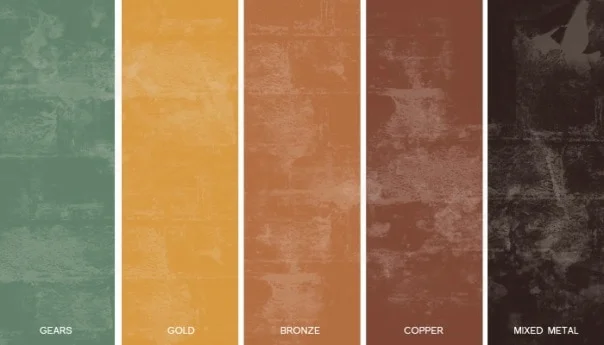 CREATING A STEAMPUNK composition
unconventional steampunk  inspired furniture pieces
Let's talk about the furniture pieces you could insert into such a decor. Variations are available, but all incorporate a rather raw, rough edge specific to the industrial style, with lots of metallic insertions, strange unconventional shapes and up cycling projects, converting old missiles, gears,belts. Old chests are also an important aspect of the steampunk decor, transformed into beautiful coffee tables, side tables or simple storage ideas.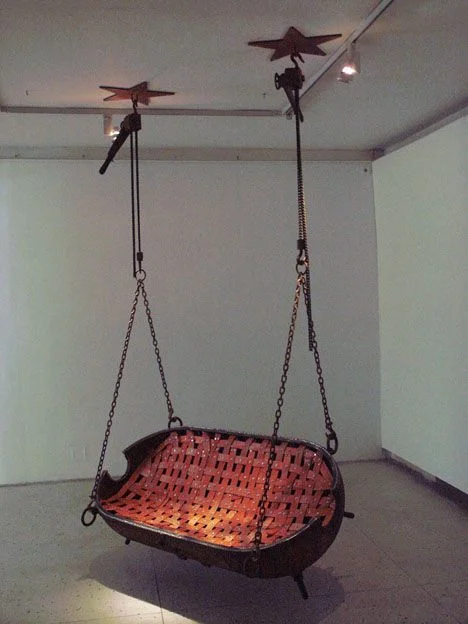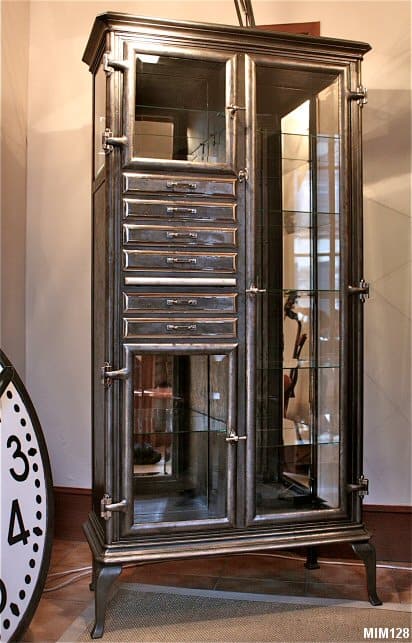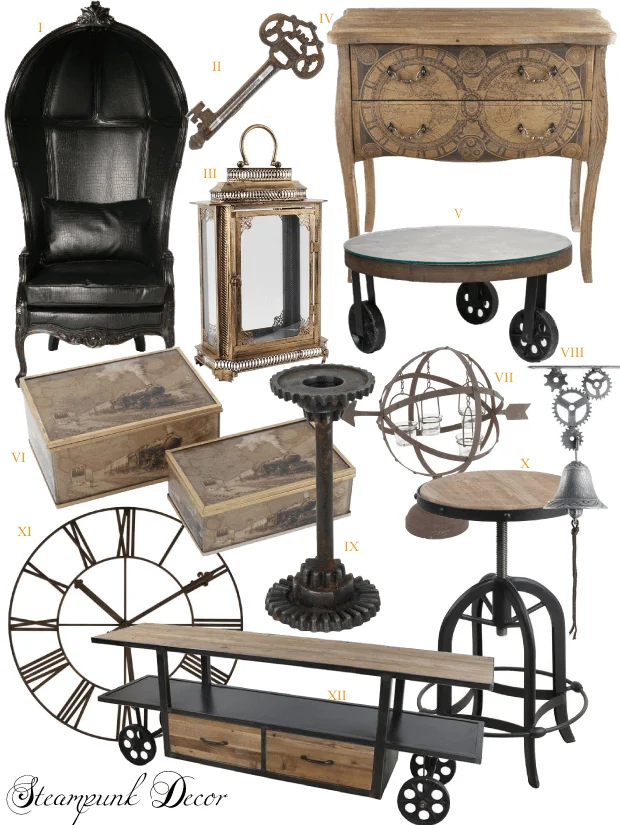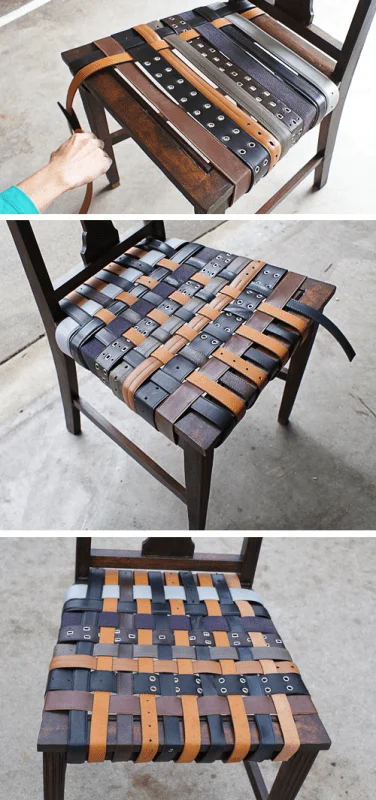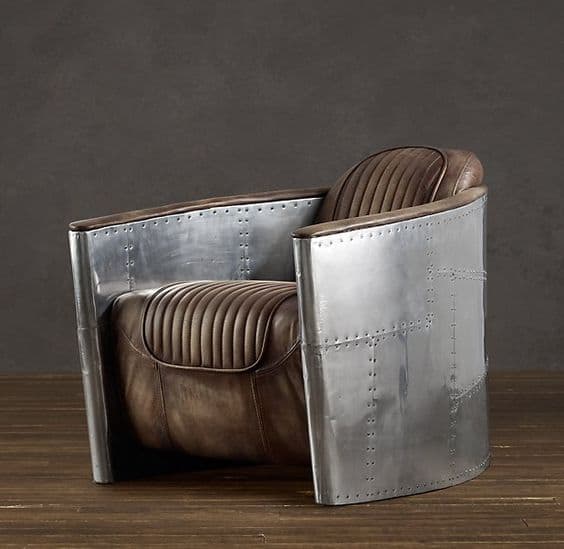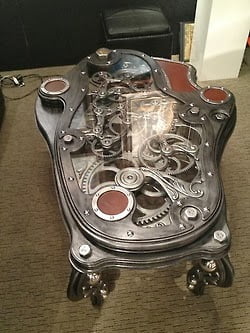 using maps as wallpaper
We have talked about hues usually used in this decor but we must admit that using rust red or black in excess can be overwhelming and much to bold for a living room. Here wallpaper come sin to tone down the effects and what better design to use than an old map? The vintage feel of such a design will increase the elegance of a room and add complexity to your entire scene.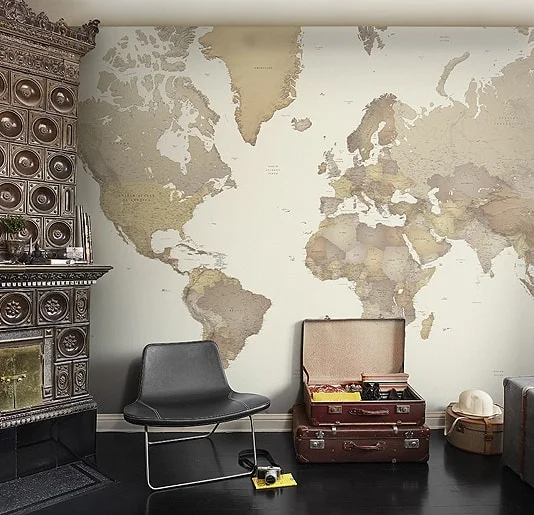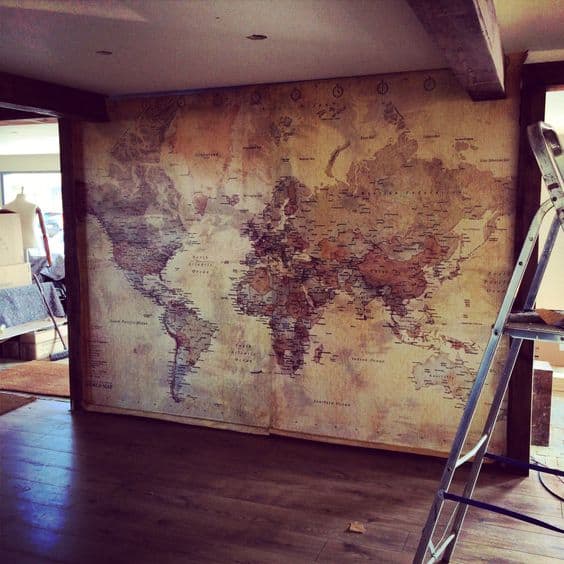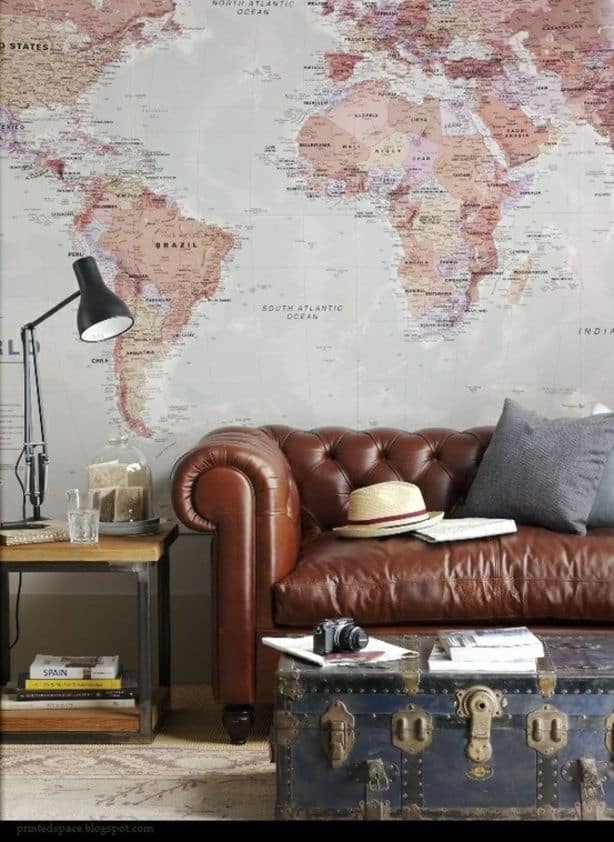 old gears as inspiring decor
Metal, gears, pipes, all define the style so it should come to no surprise that gears can be used to create numerous projects that will fit perfectly into your desired and aspired decor.
An old clock with exposed gears reflects the honesty of the design and can represent a focal point on a blank wall.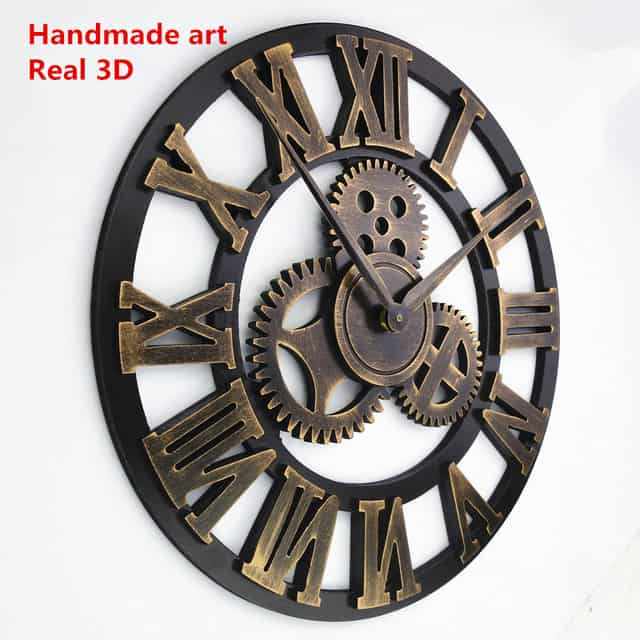 You can merge light and metal into one single piece meant to amplify the atmosphere of the room.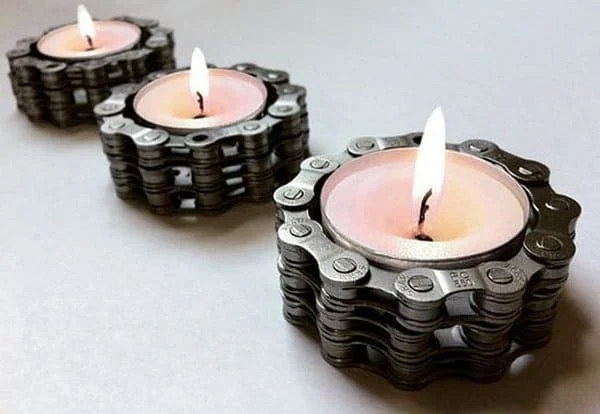 Or you can simply expose beautiful old gears with complex shapes as an unique and extravagant piece of decor next to an old mirror and an industrial looking lamp.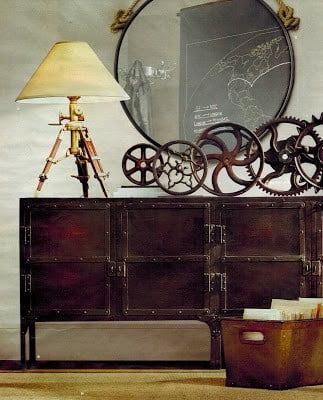 You could opt to decorate an entire wall with a gear creation and let it be the single focal point of the entire room, preserving  a rather airy light decor for the rest of the space.
Source unknown
Below we can see a creative method of using rather large gears as mirror frames that compose a pattern in the hallway.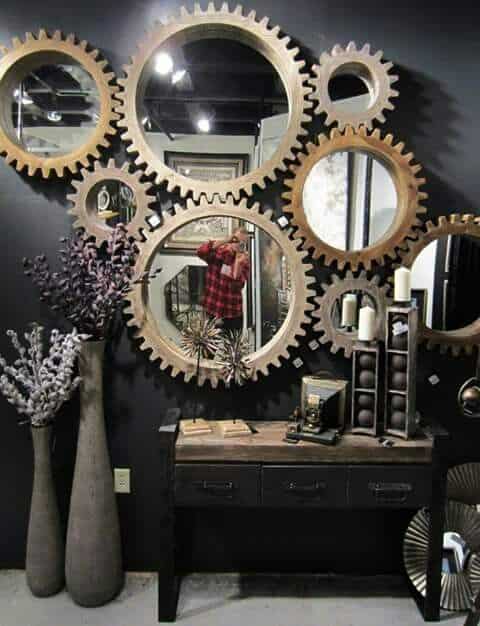 adding old trunks and vintage suitcases
Trunk, suitcases carry within memory and sentiment, reason for which their vintage appeal is usually infused into steampunk decors.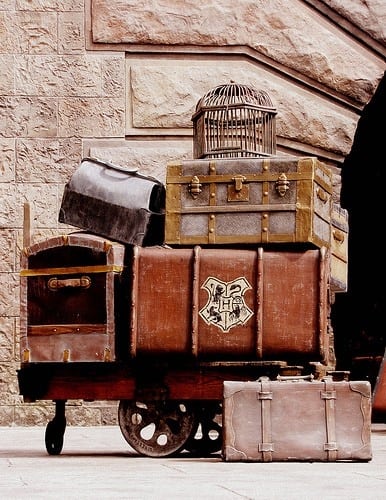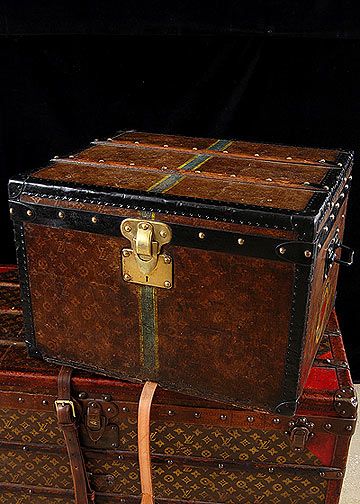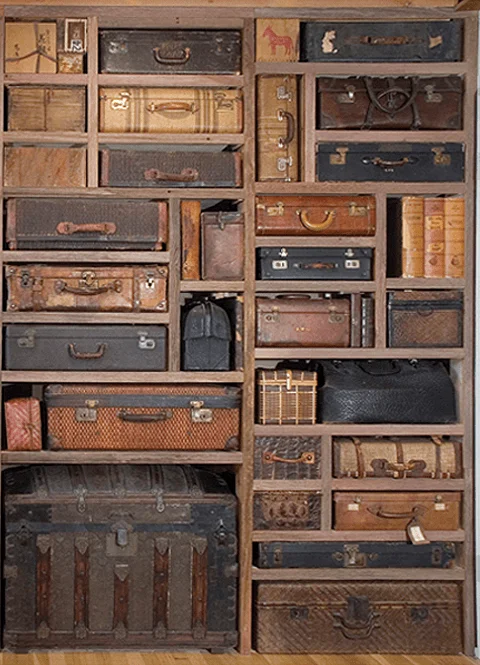 light
Last but not least is the chapter regarding light. A rust red room with dark leather furniture and tons of old tomes cannot truly be appreciated in the absence of light. we are talking here about the artificial kind as natural light is a must element in our homes. Warm light transforms a space like nothing else, molds surfaces, softens edges, adds powerful contrasts and delicate shadows and overall makes a room feel more welcome and approachable. Steampunk design tend to drift away into a rough area but artificial light comes to save the scenery.
Below, an old fan has been converted into an interesting looking lamp whilst maintaining its industrial original appeal.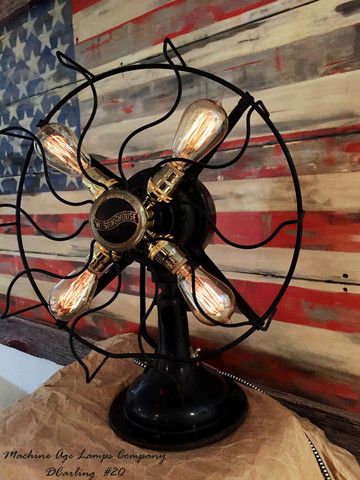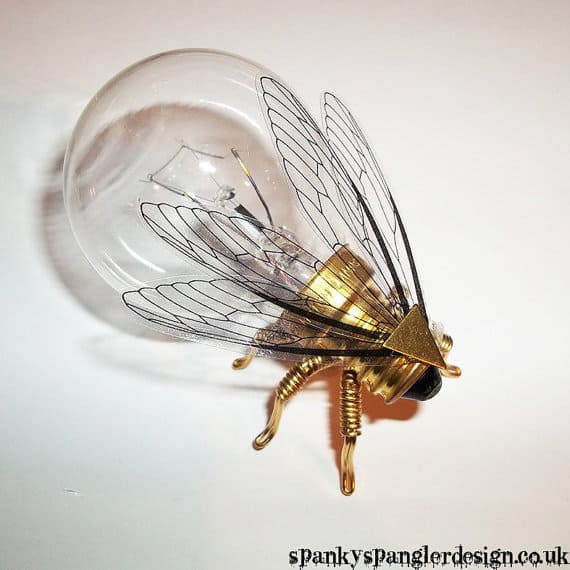 You can get creative and use embroidery hoop orbs to create a gorgeous sphere for a chandelier.

A delicate creation suitable for a more sophisticated, subtle steampunk decor.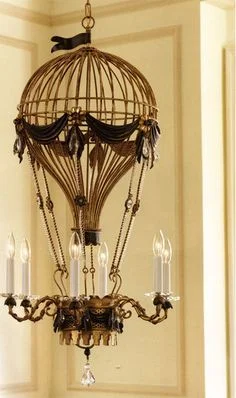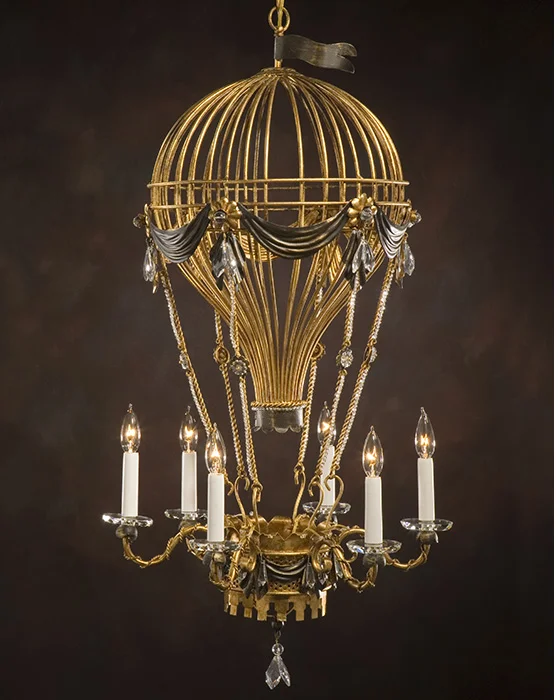 If industrial and powerful is what you are aiming for, the lamp below manages to exceed expectations and really make a visual impact.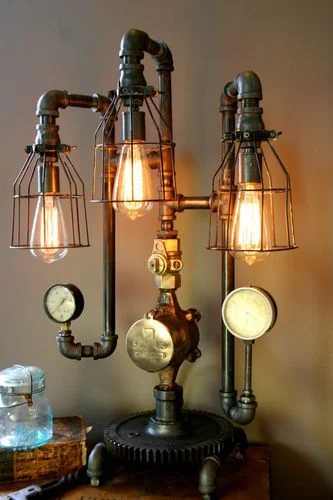 A creative mind will always find methods of transposing his creativity into beautiful pieces of art such as the lamp featured below.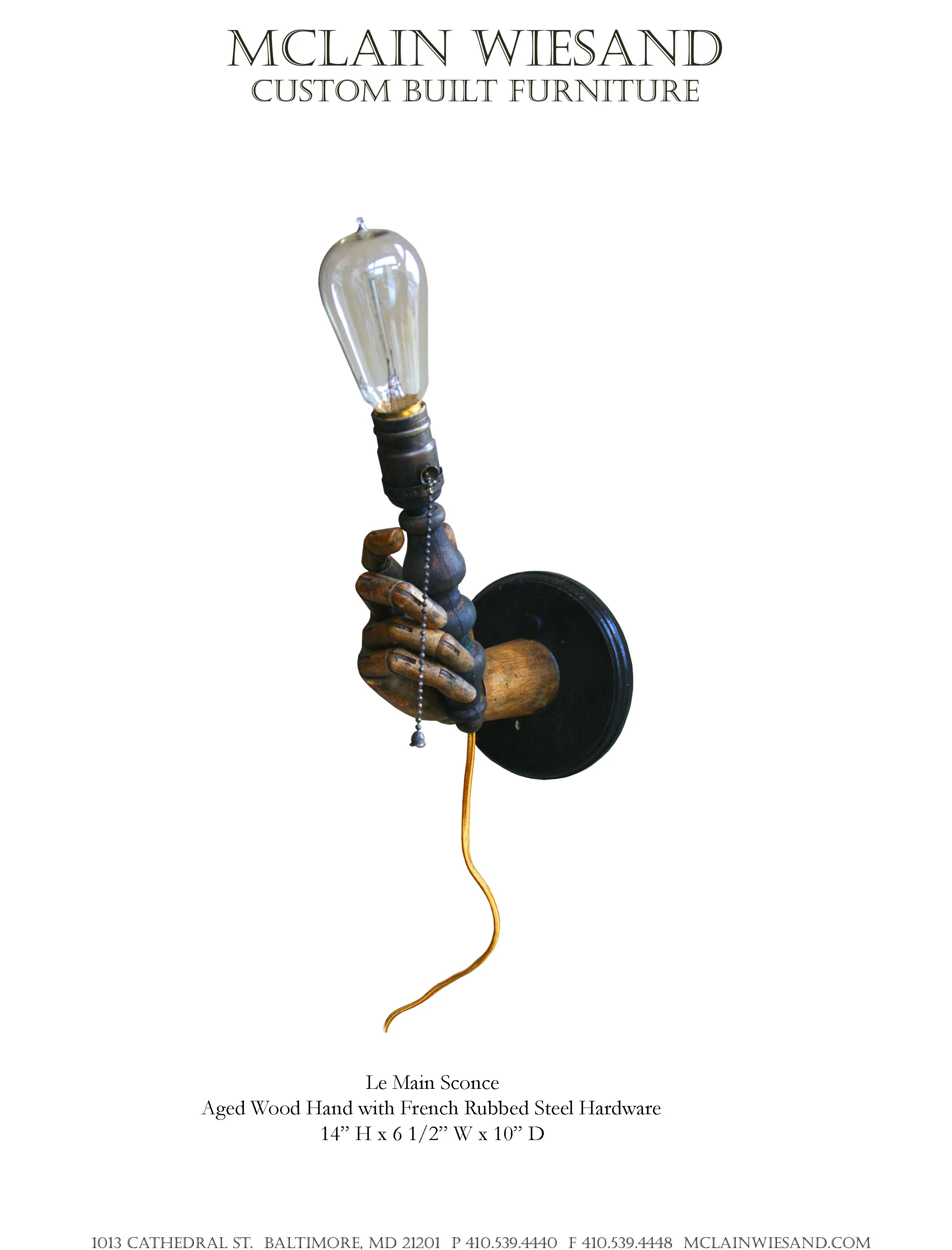 Elegant, powerful, delicate, all can be obtained through the fusion of copper and light.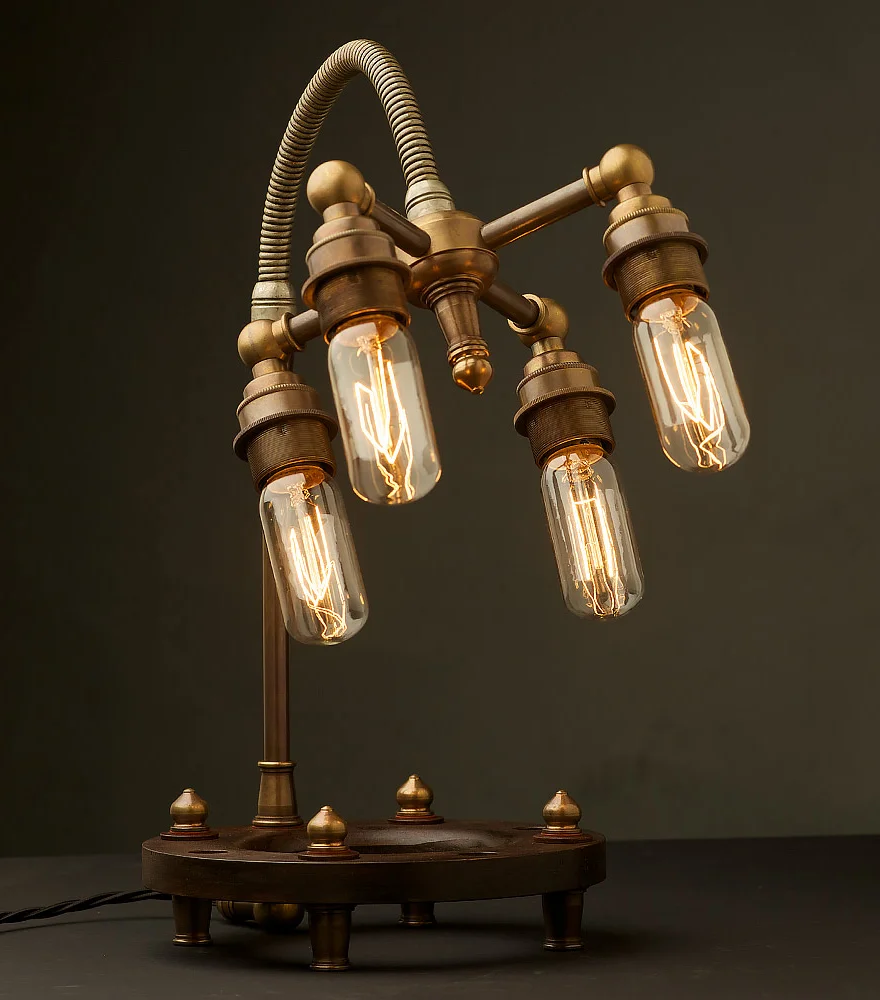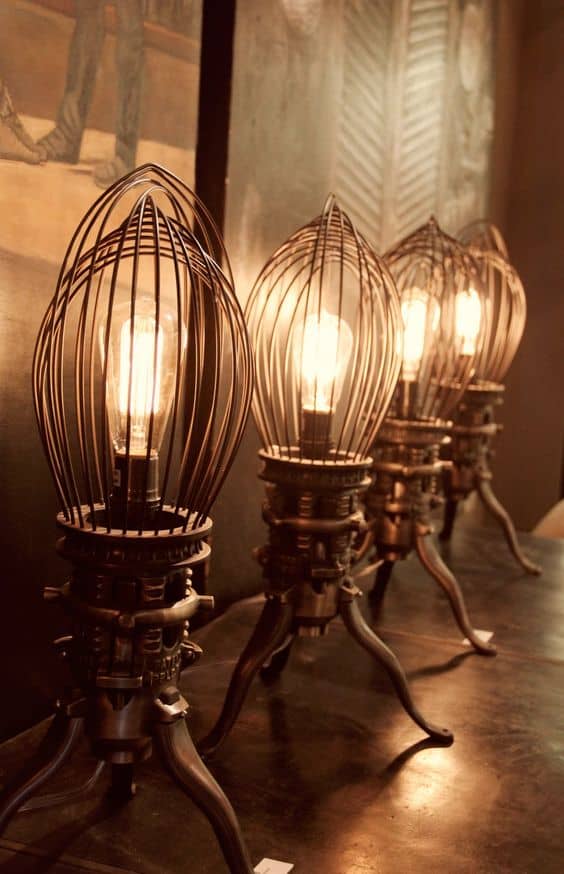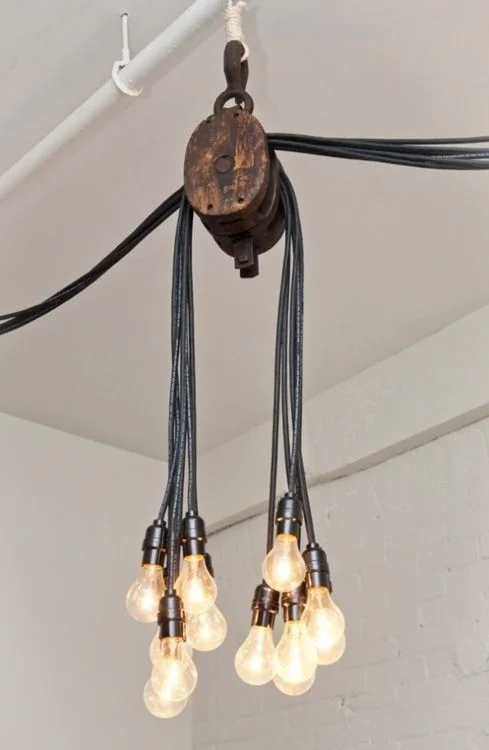 In a small bathroom you can choose for the exposed copper pipes element as a way of integrating all the pieces into one complex creation.
steampunk decor inspiration
Now after we have gathered all the required bits and pieces that compose a steampunk decor, we invite you to get inspired from the selection of steampunk interior featured below. They range from powerful, over the top creation to some more modest, more subtle and probably more appropriate for a home.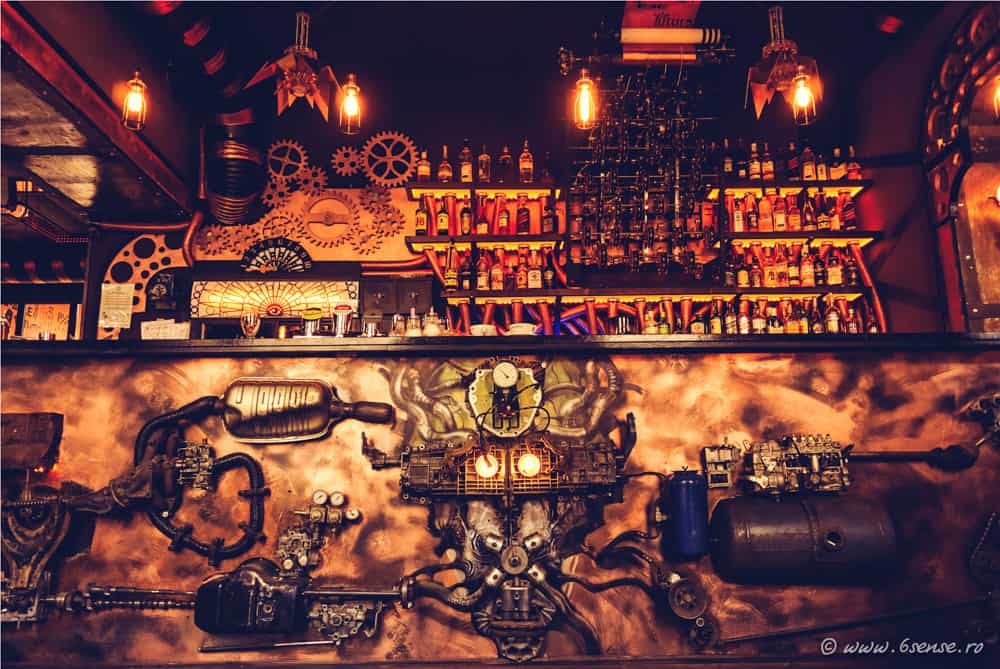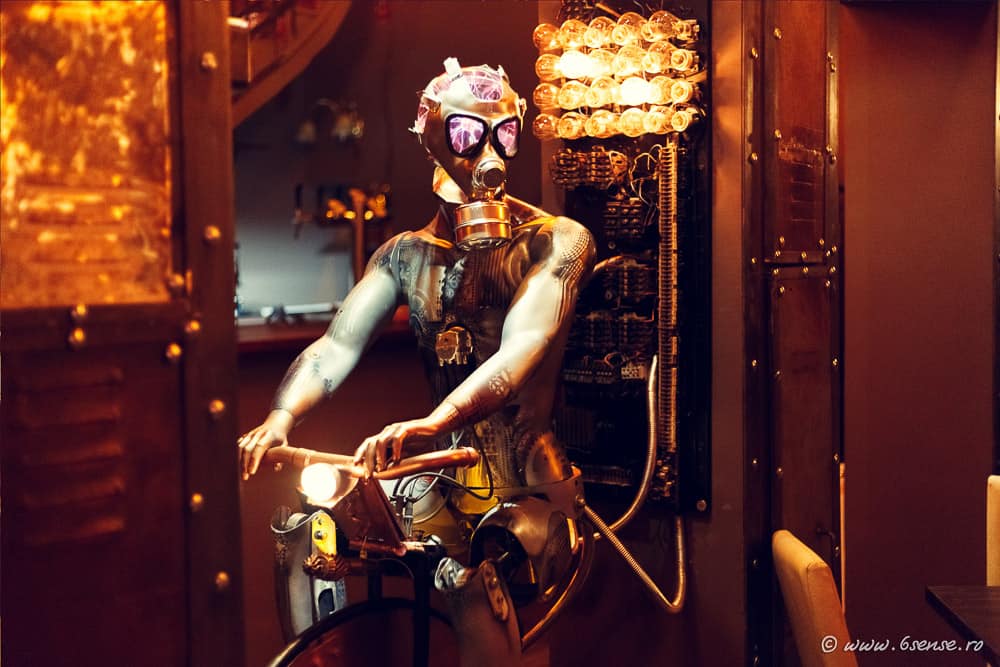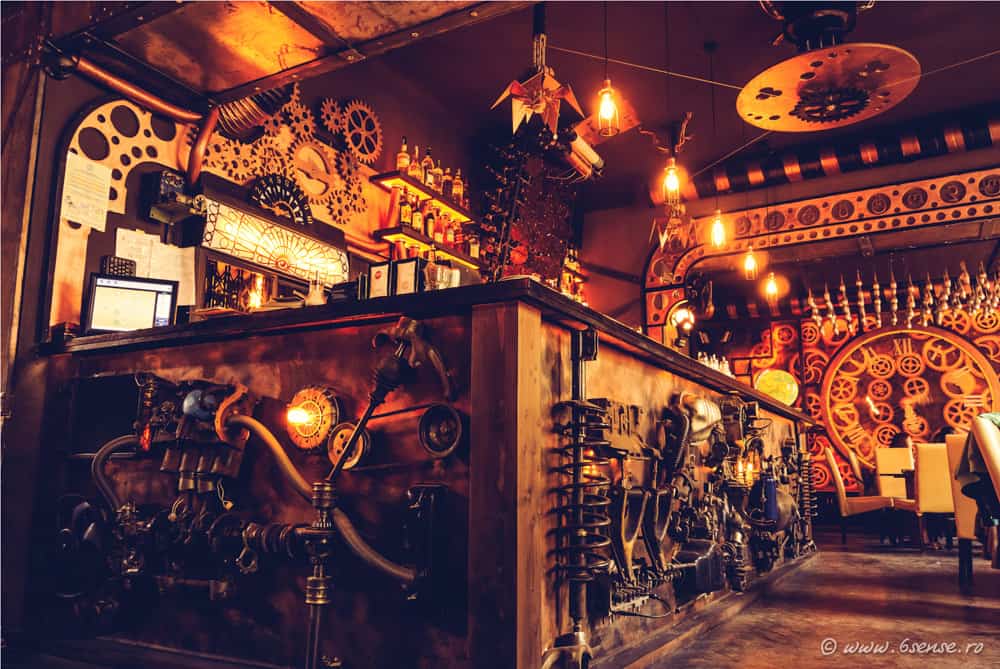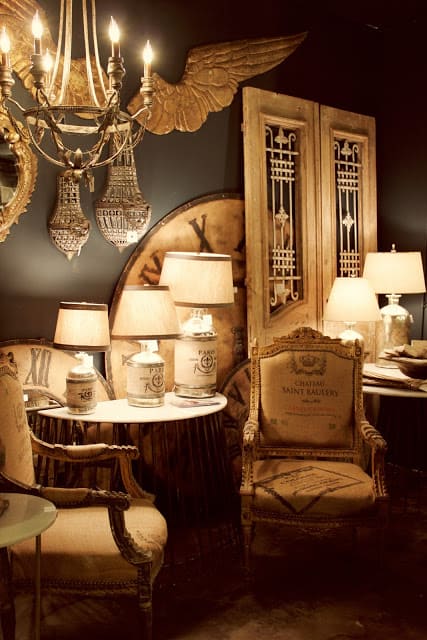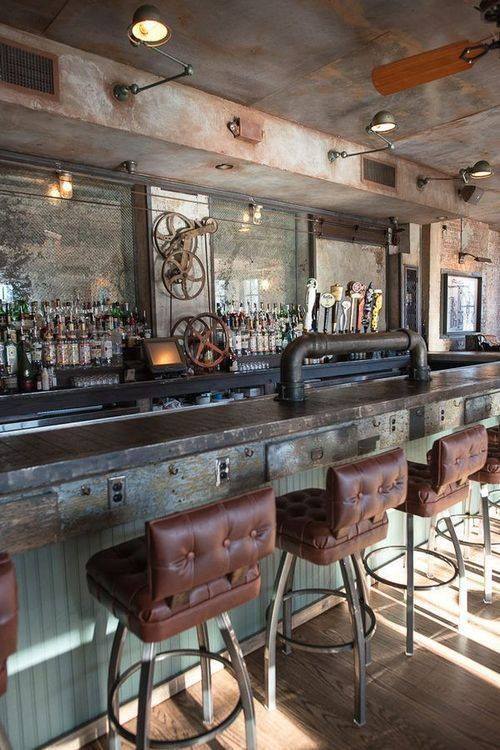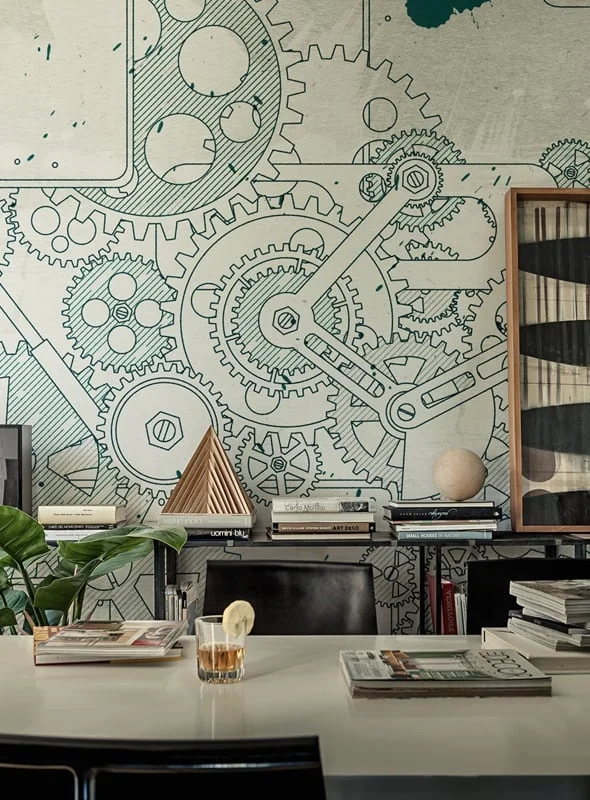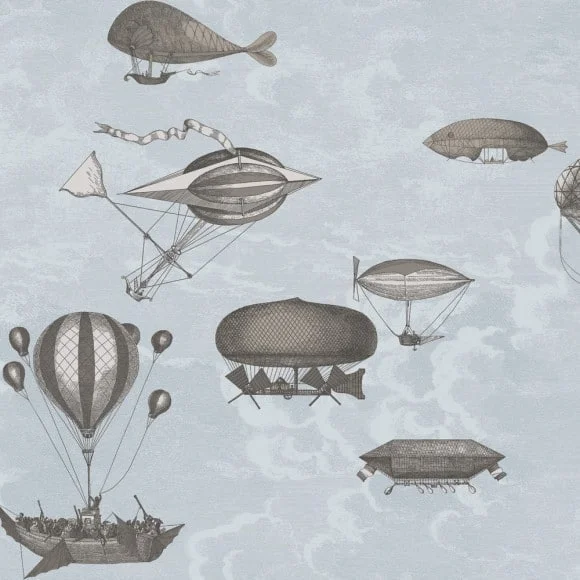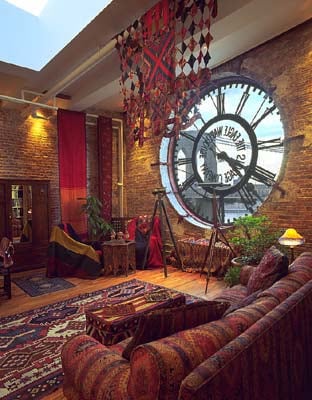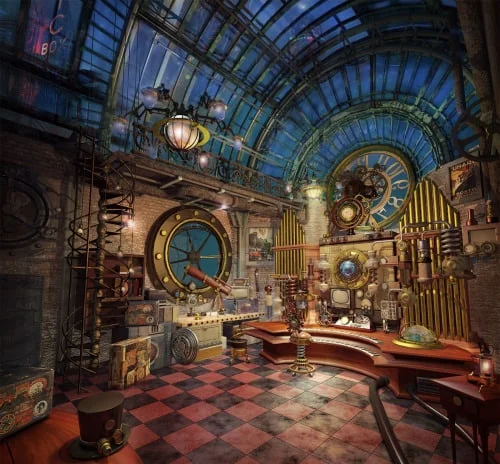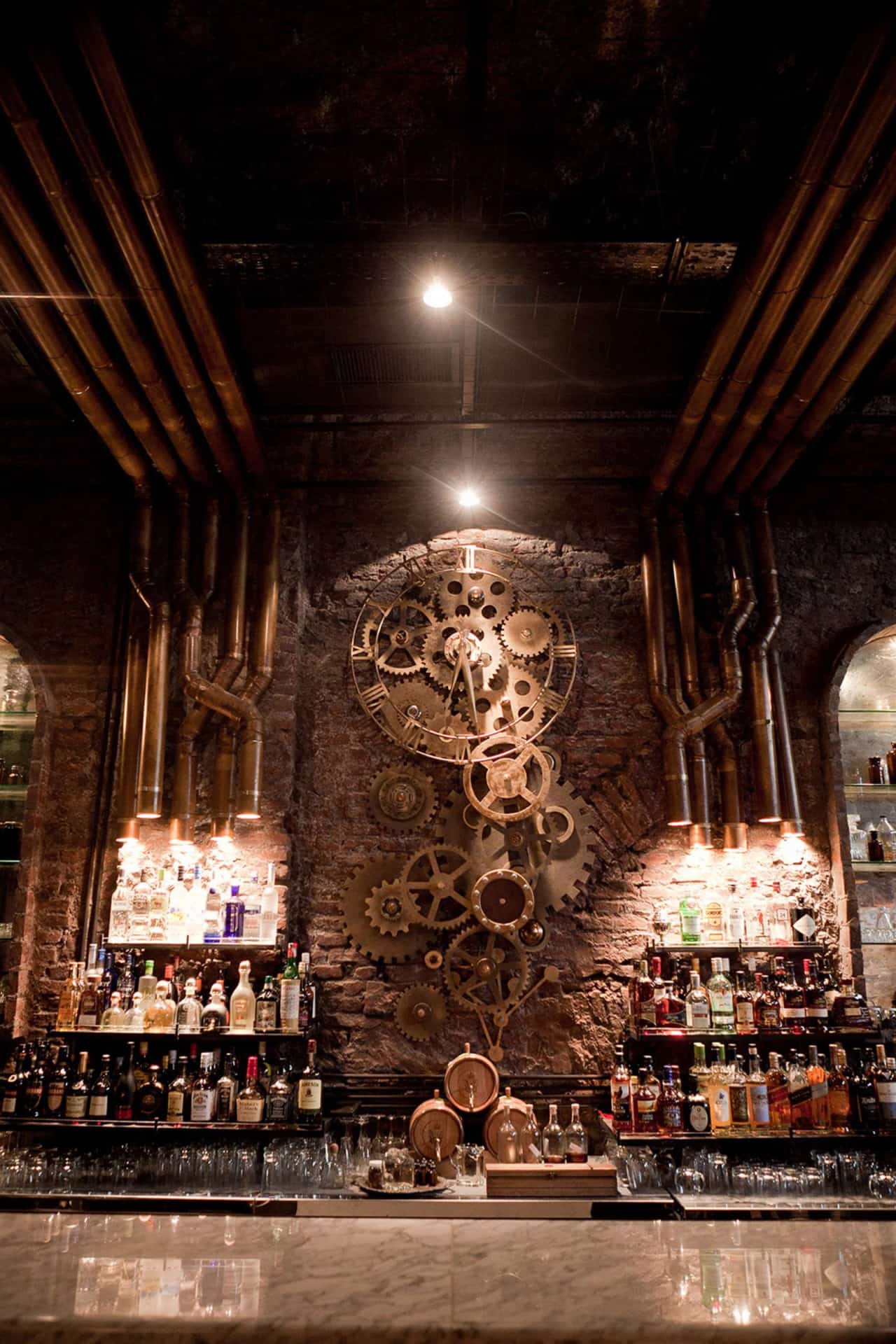 Source unknown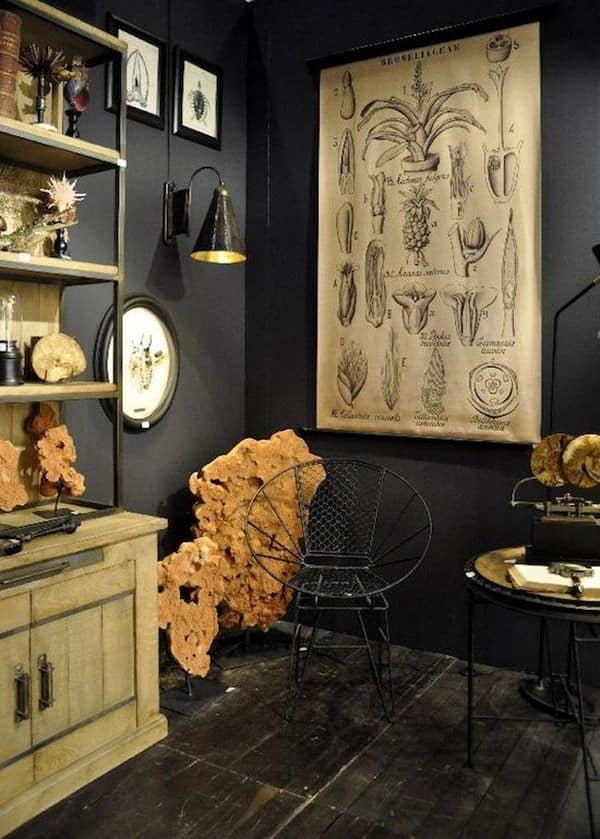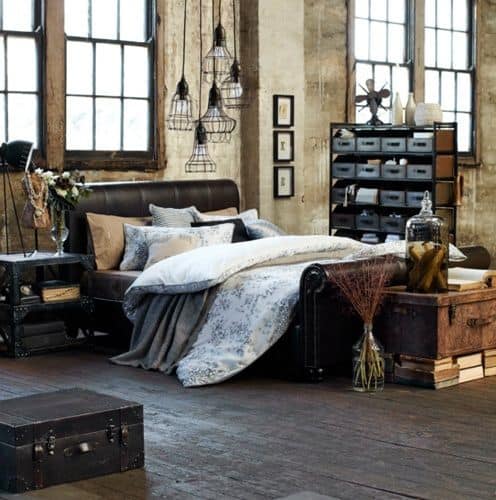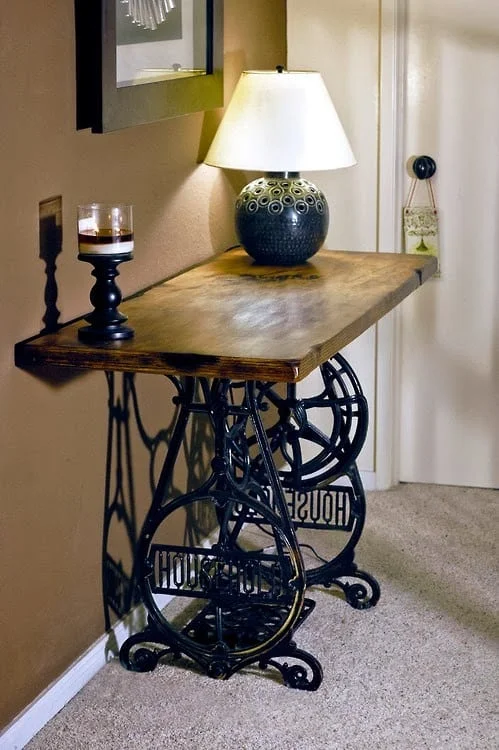 In the end we invite you to state your opinion on the steampunk decor topic in the comment section below.