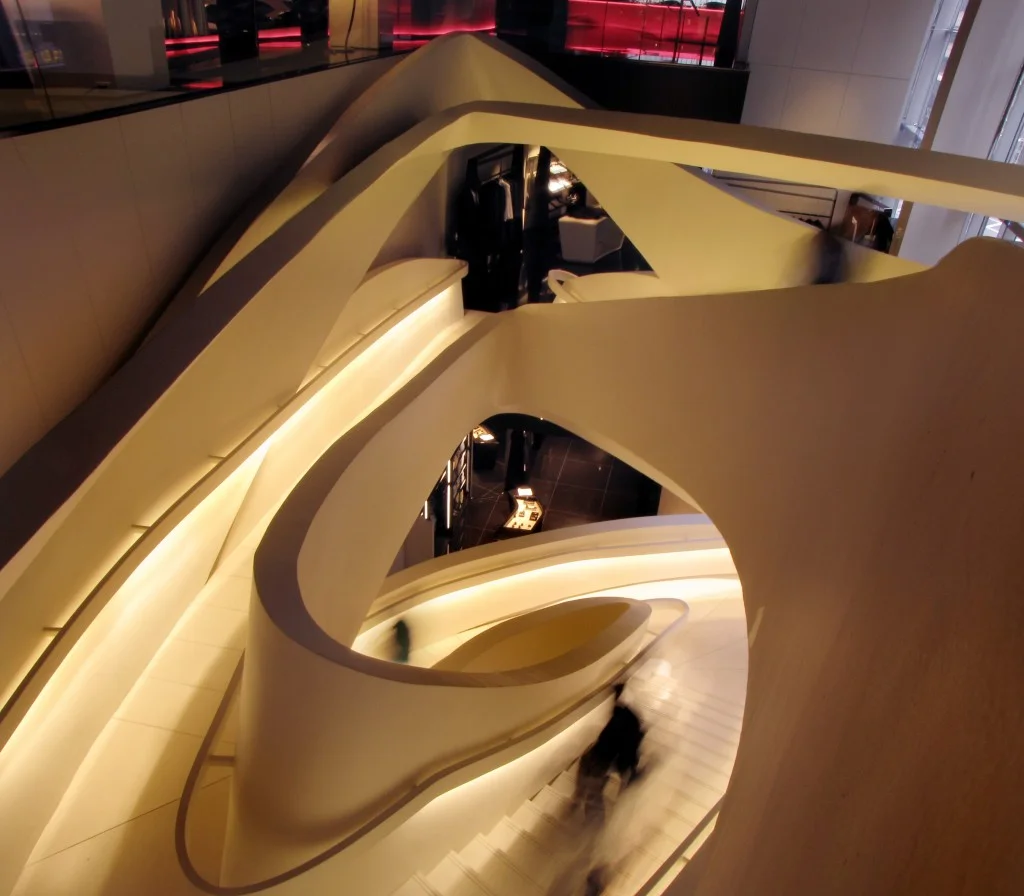 The four-storey building centers on the steel staircase that connects all levels and creates an internal dynamism, just like a contemporary luxurious design should be and feel like.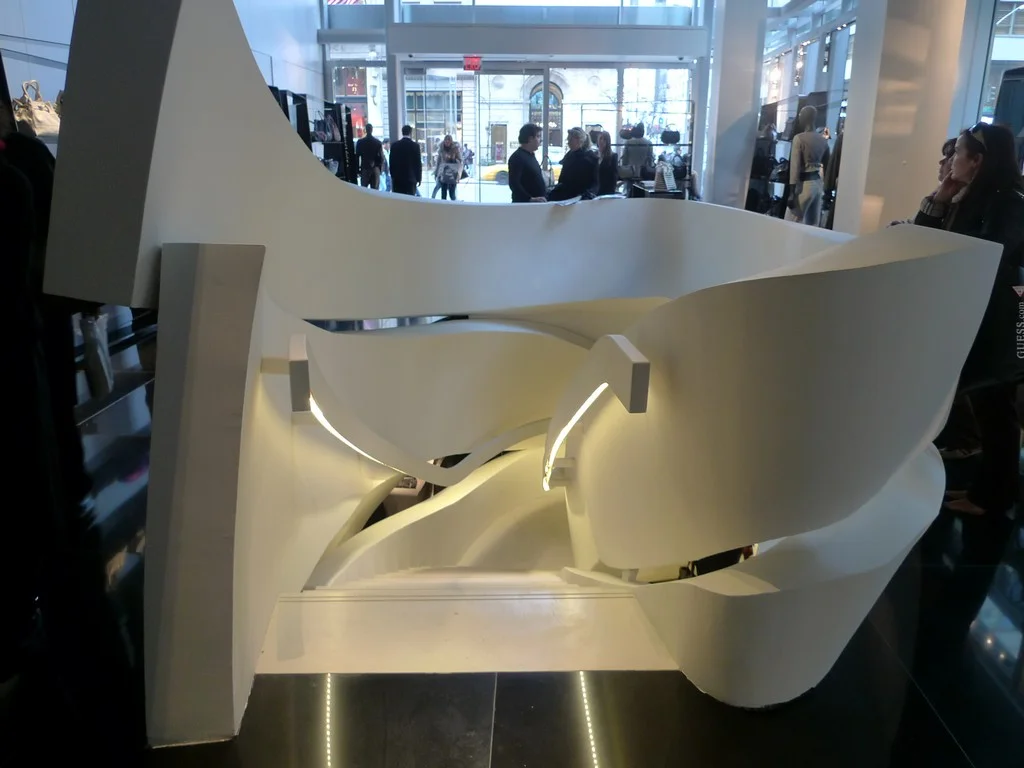 The purpose of this Armani store in New York was to bring together different elements such as Armani Jeans and Emporio Armani with Giorgio Armani. This is not the first collaboration between Armani and Massimiliano & Doriana Fuksas Architects, which, renowned for their architectural practice regarding clothing stores and glamour, have also designed the Chater House in Hong Kong and the Armani store in the Ginza Tower, Tokyo.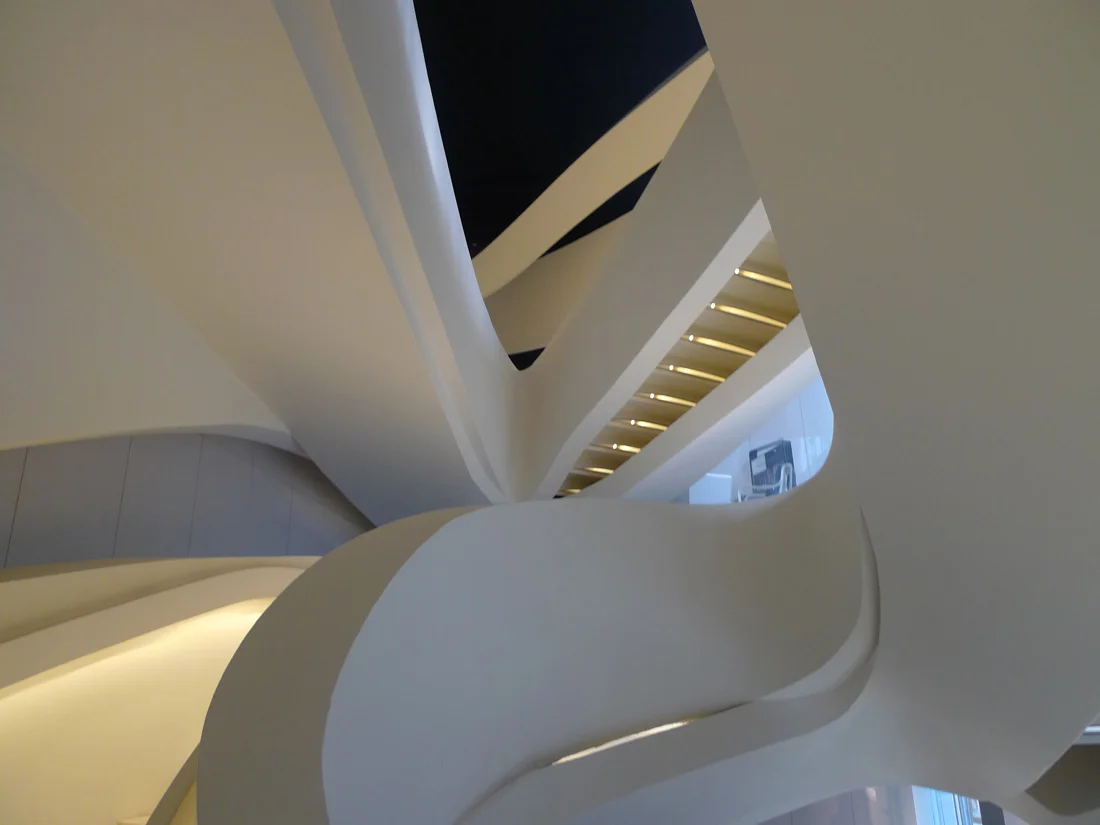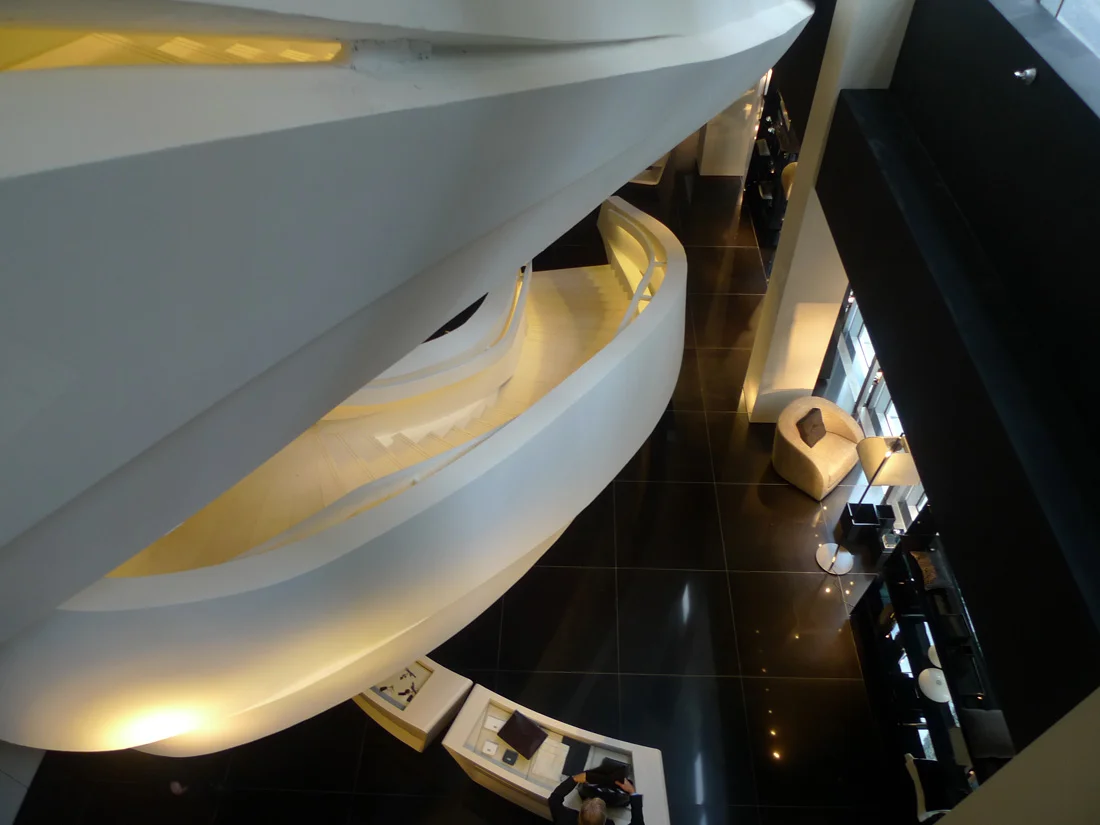 The store develops as a single unit, the floors being connected by the whirlwind created by the staircase. The complicated shape makes it impossible for the visitors to assimilate it as a simple geometric form. The motion of the ribbons that generates the access to the upper levels presents the difficulty of picturing the geometry and the static, how is it standing, the structure. The dynamism that dominates the interior is reflected on the facades too, anticipating the surprising interior, which simulate movement through images and shades projected on a set of LED thread. This screen, aligned to the rigorous orthogonal street layout of Manhattan, also contributes to the modern, energetic spirit of the New York City.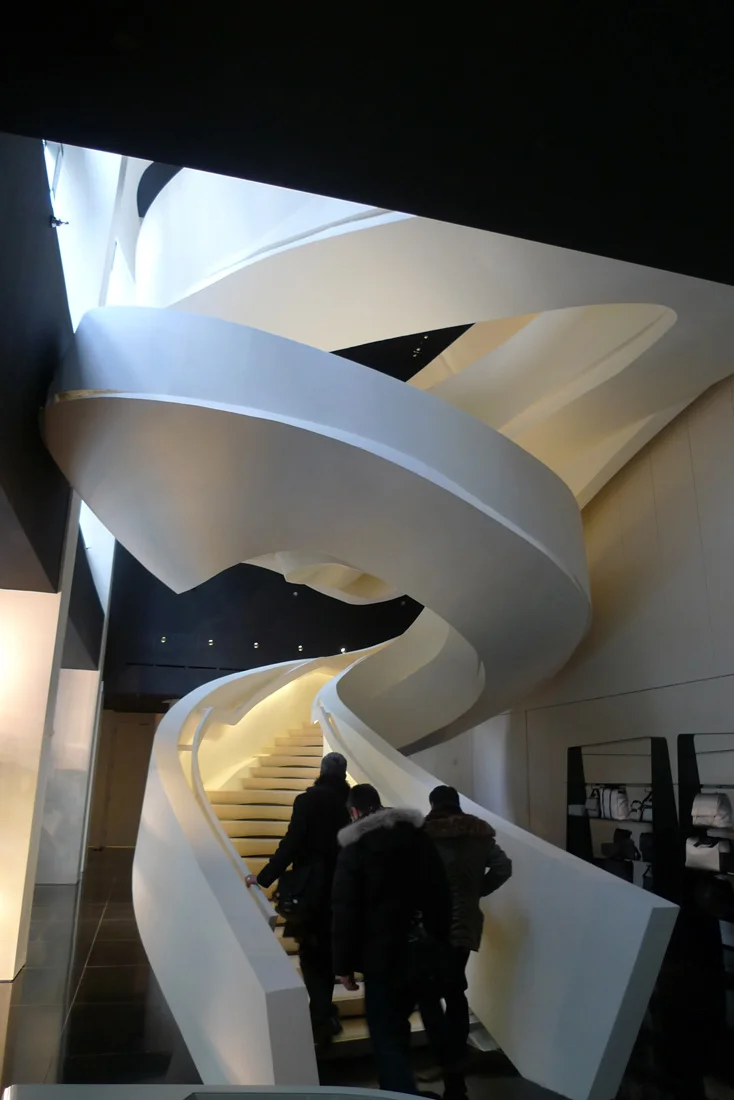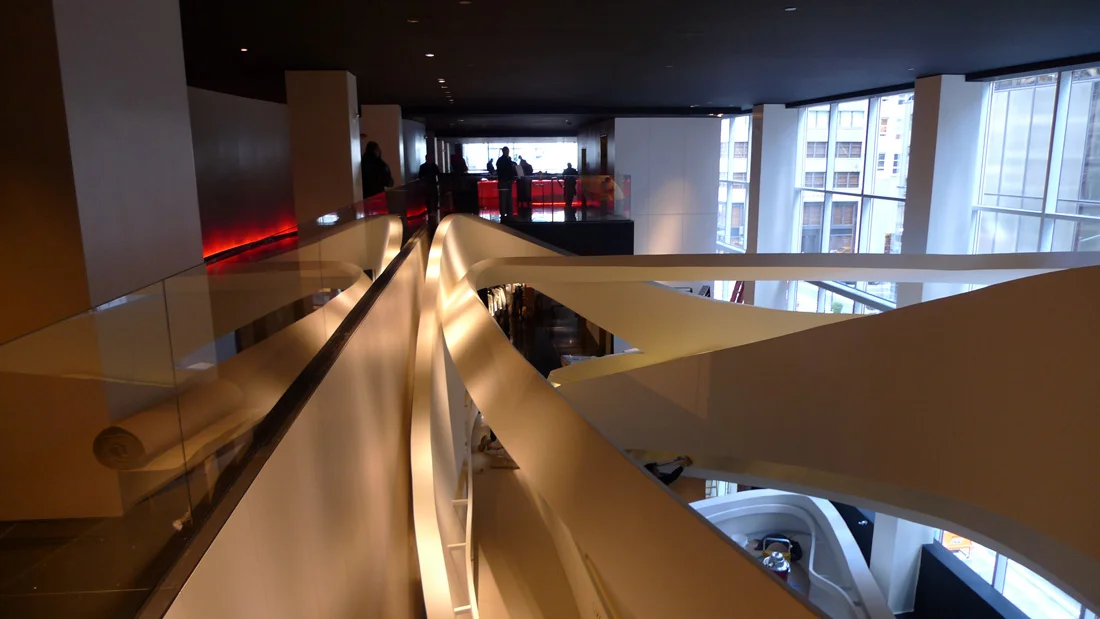 The different rays of bends that outlines the threads give rise to fields and handles for the different product areas. The staircase offers in some points access to the dressing-room and the vip hall, in other points to areas reserved to the staff, cash desk, or special product areas like Armani Dolci. An important aspect of the ensemble is the enlightenment which accentuates and helps making it easier to read the complicate volume. Also, even if the staircase is the main attraction, a lot of thought has been given to the other elements completing the design, such as the desks, the armchairs, the exhibition areas, which were designed to satisfy the concept at the base of the staircase, everything ending up to be part of the same motion and fluidity.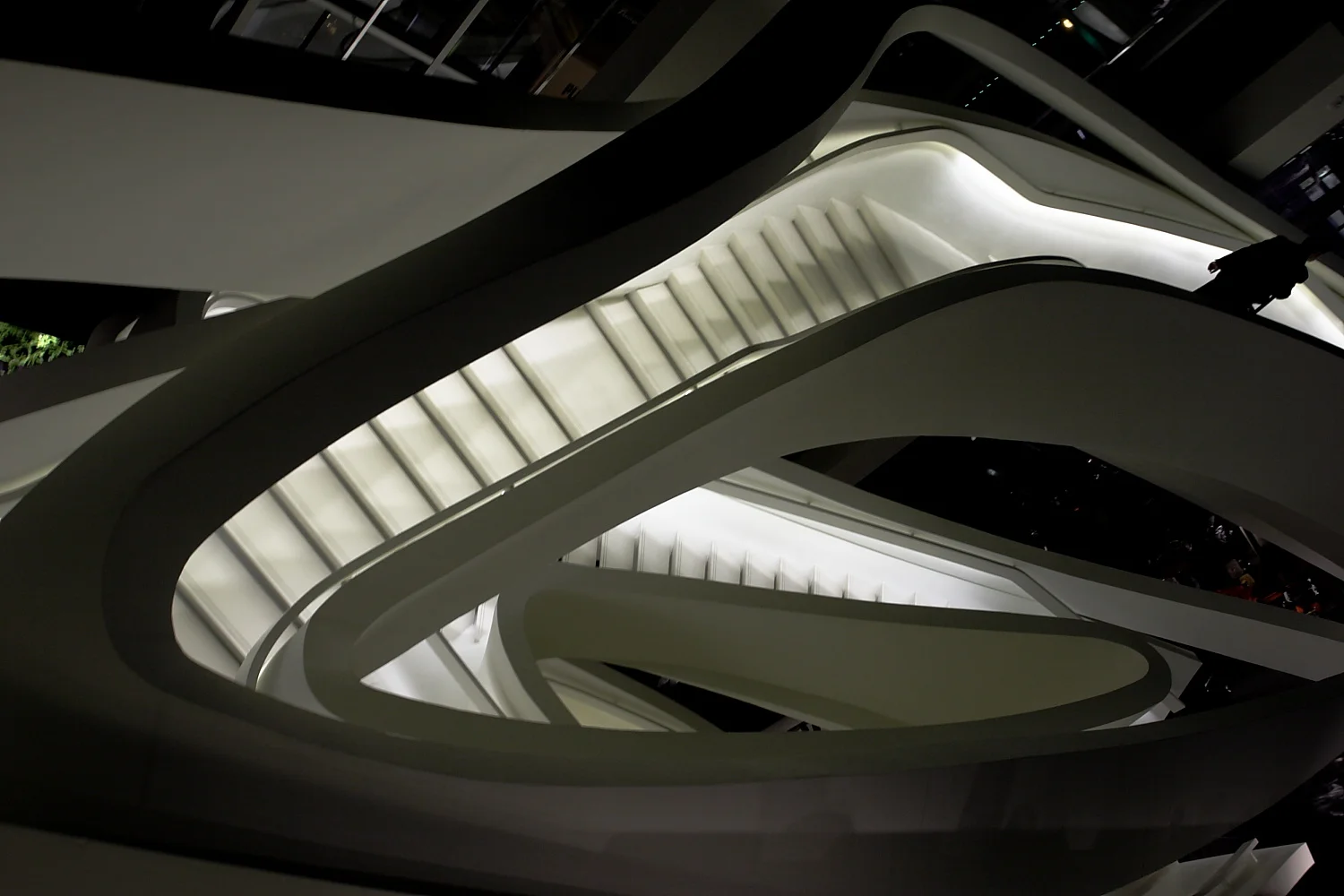 Homesthetics conclusion:
Stunning design fit for a company such as Armani. The staircase is mind blowing, literally and represents a true, bold intention of creating something unique and impressive that people would definitely enjoy, no matter in which building it is inserted.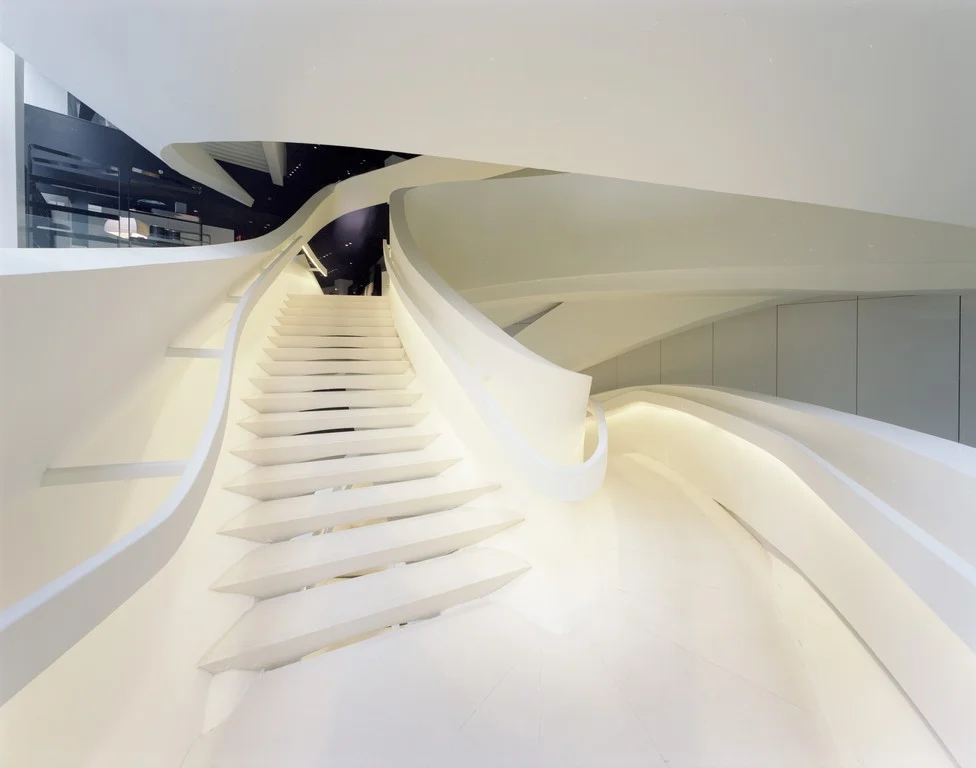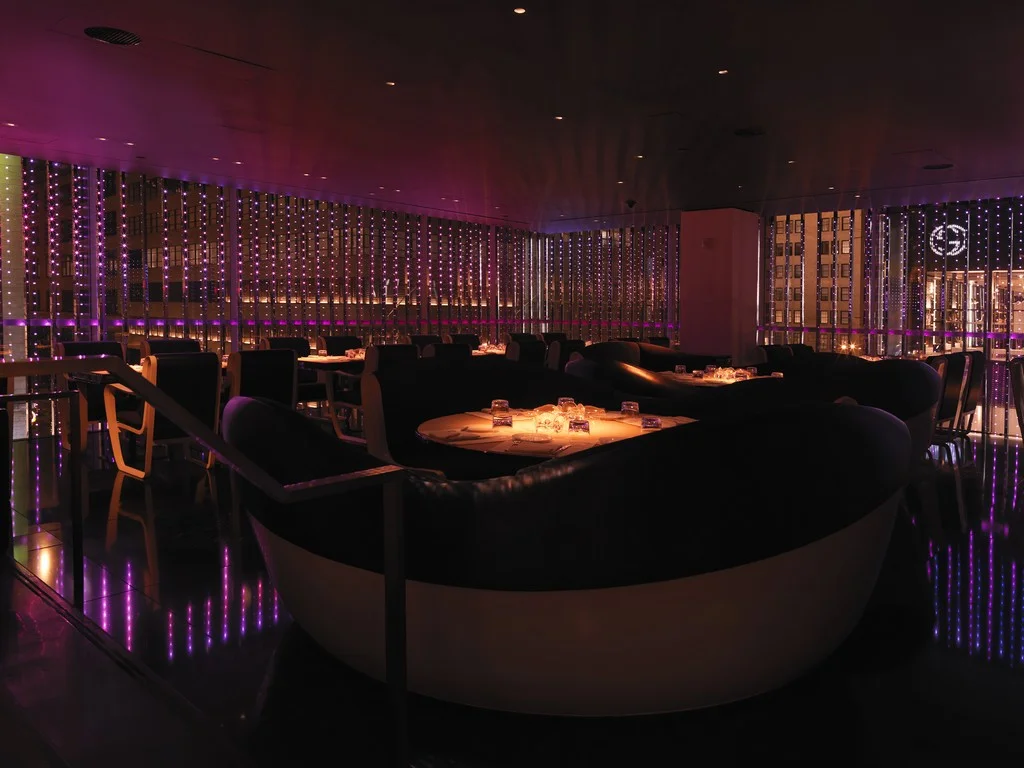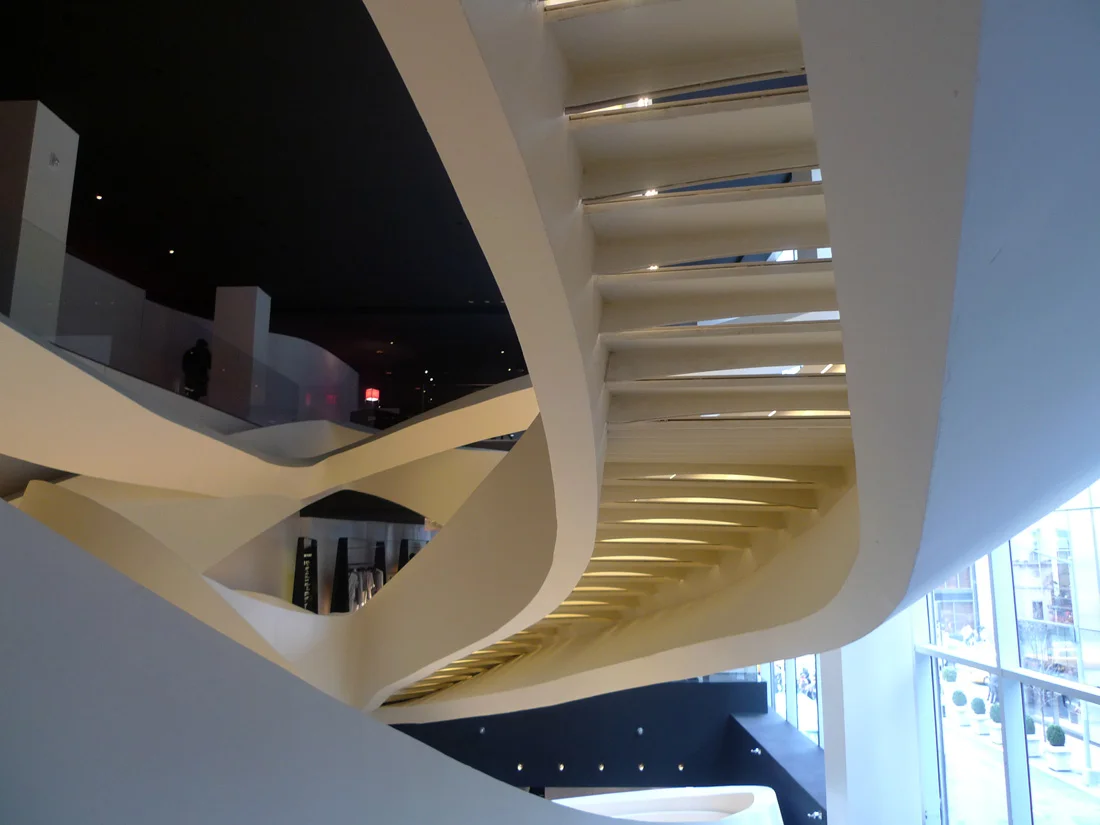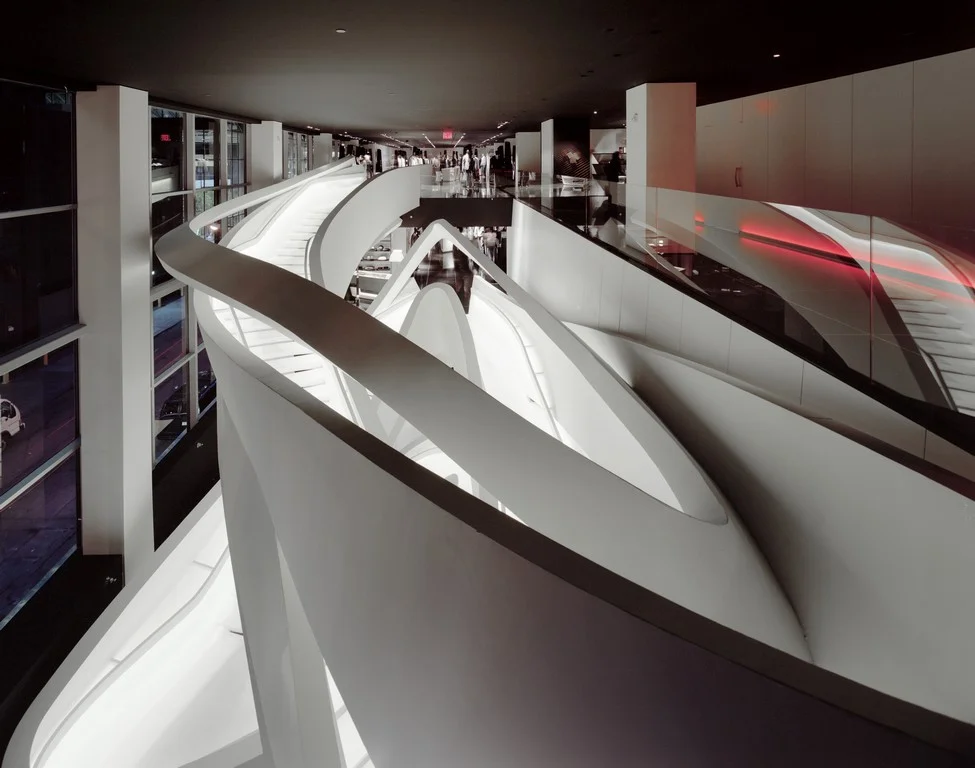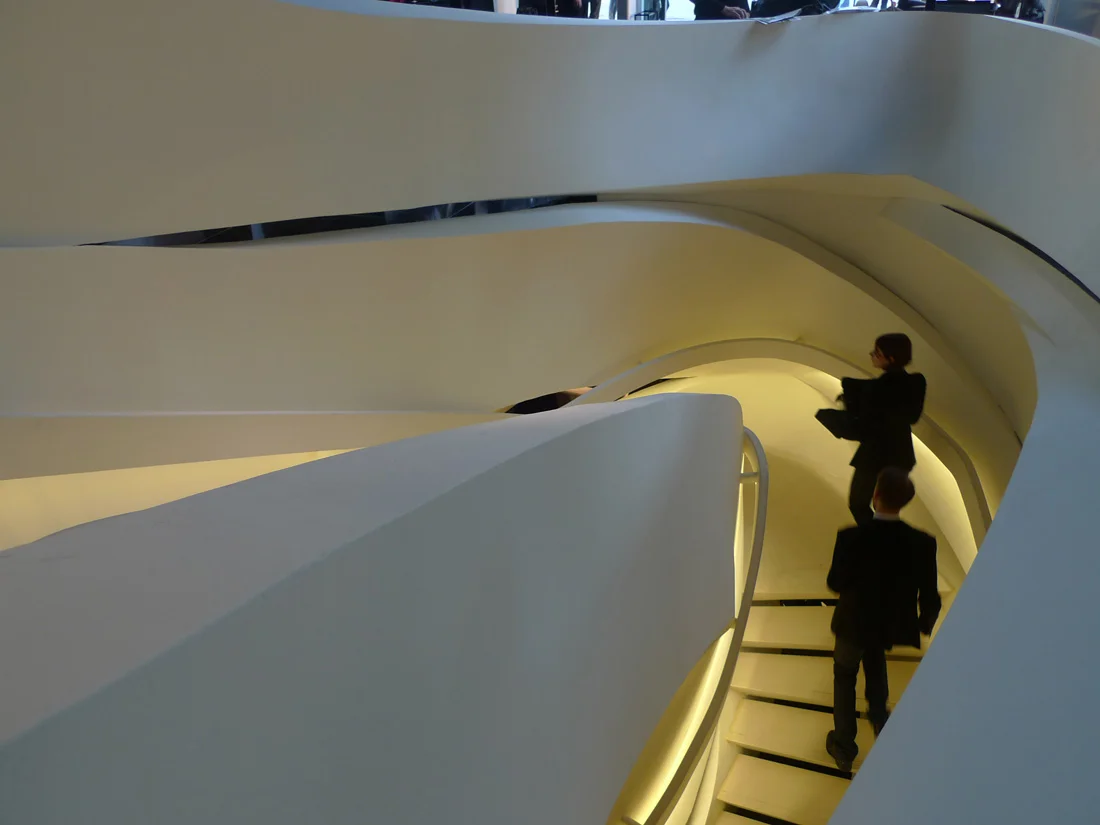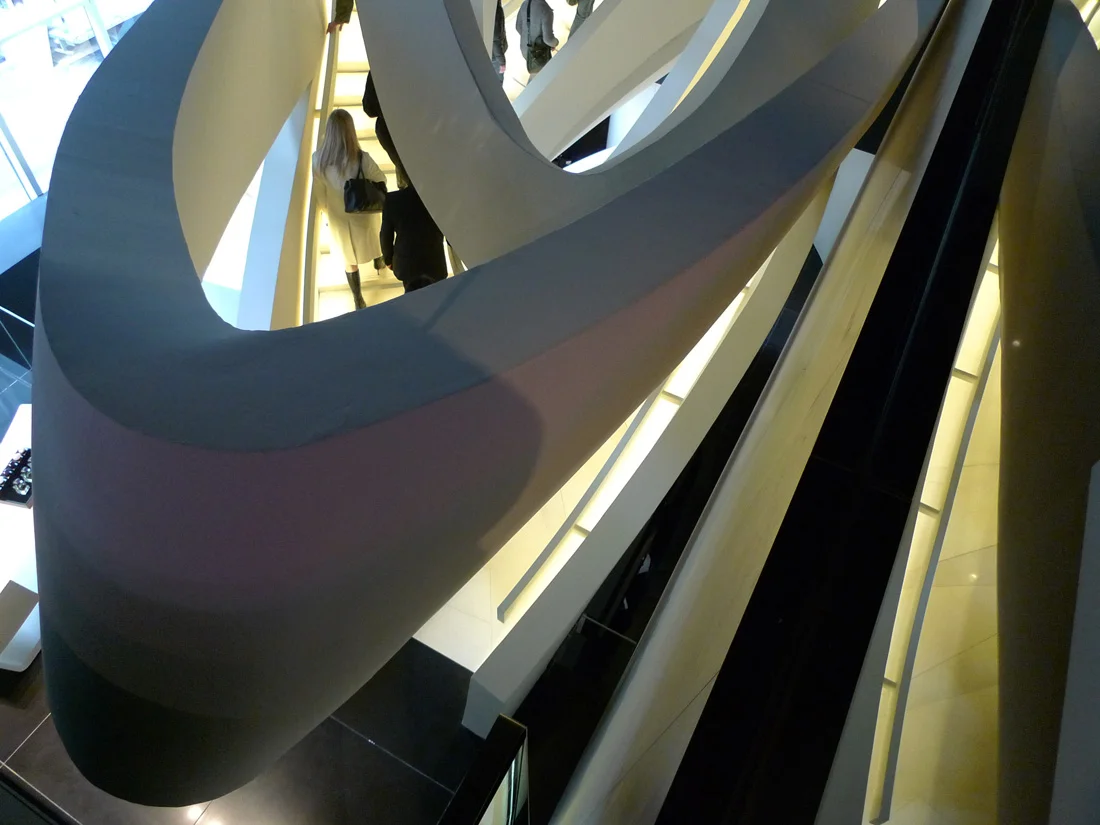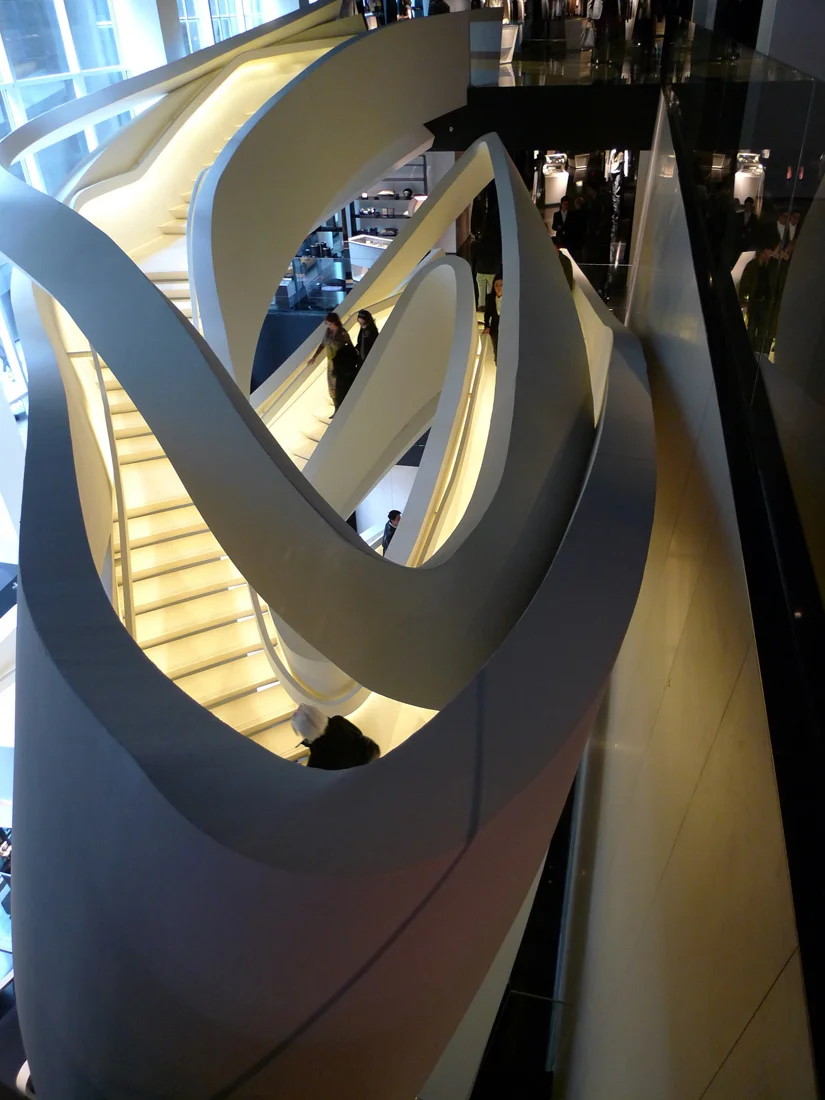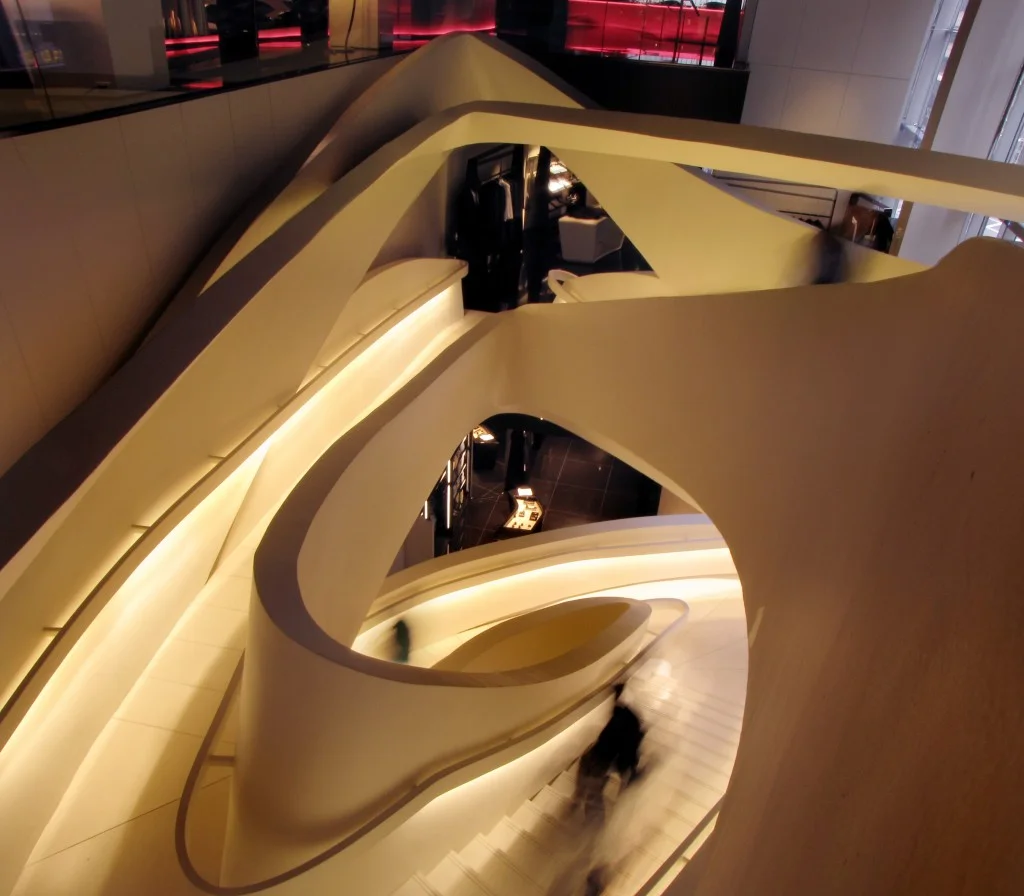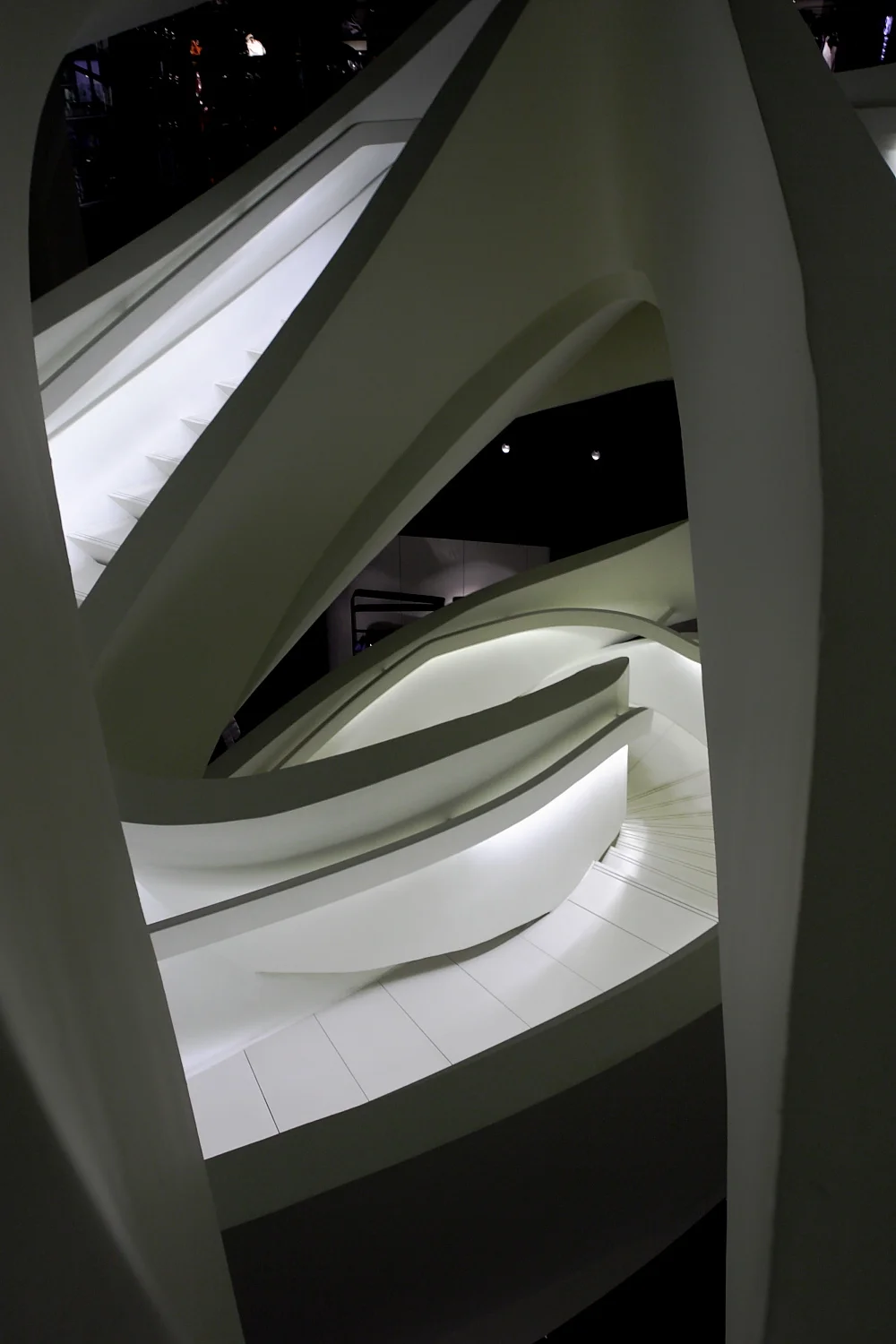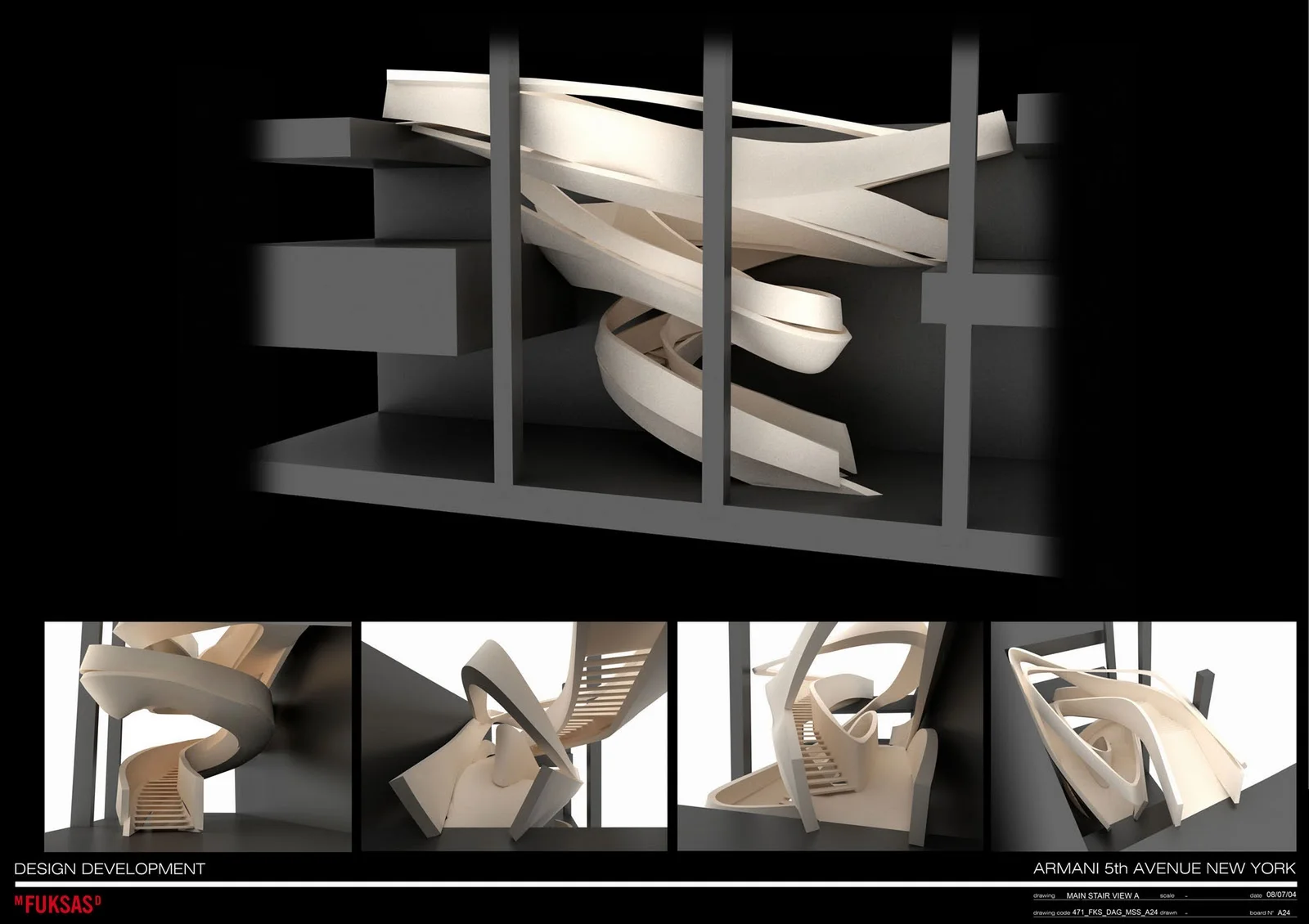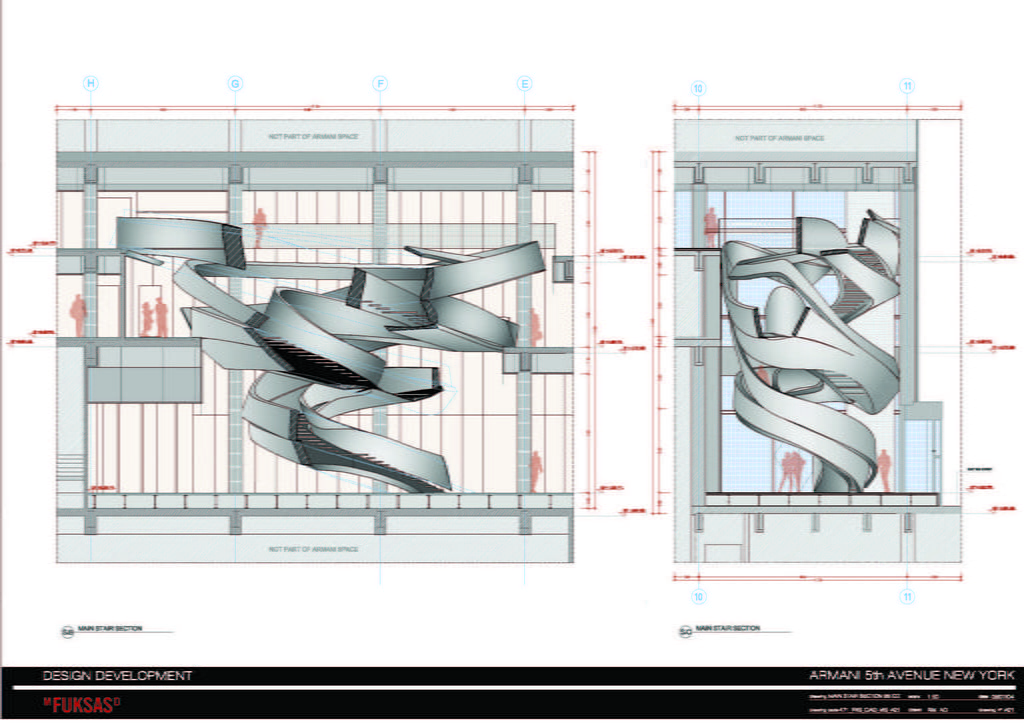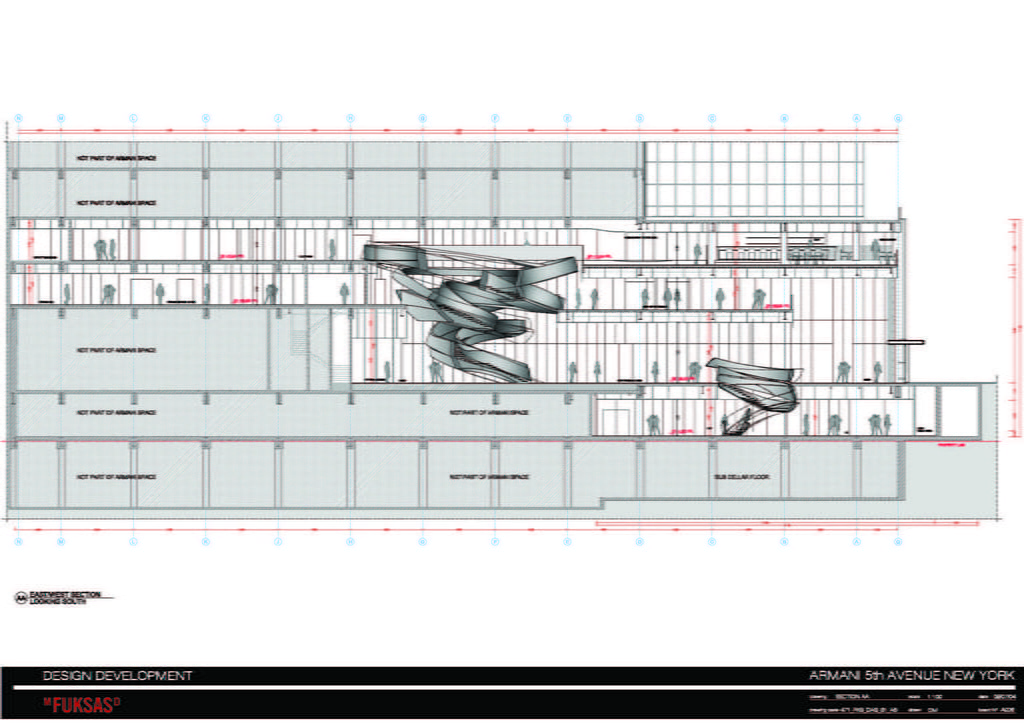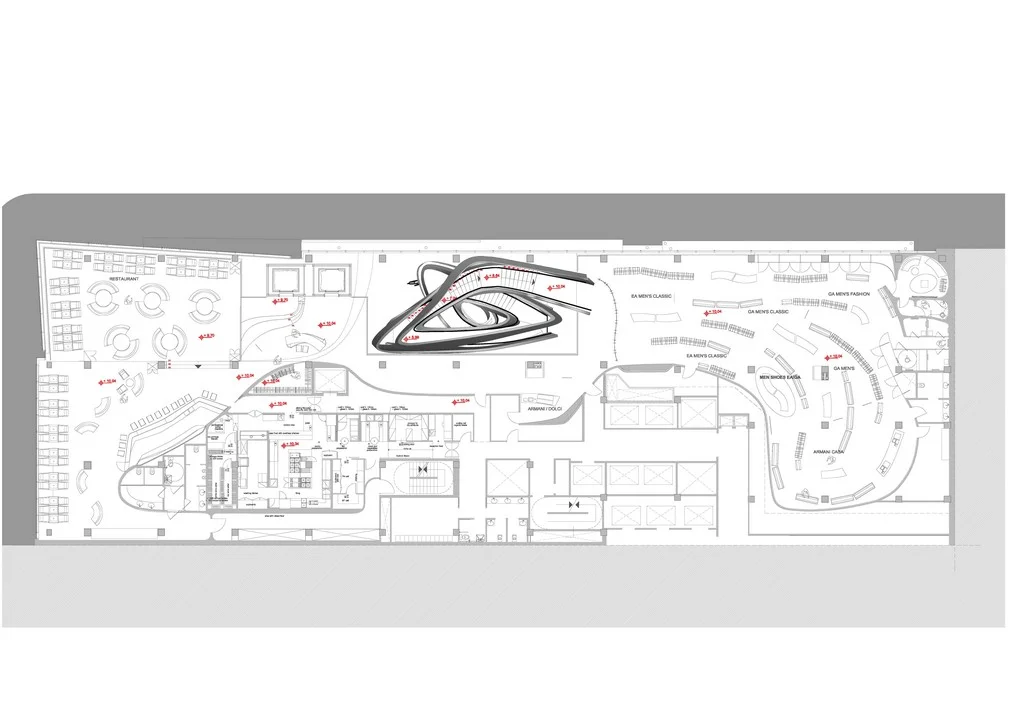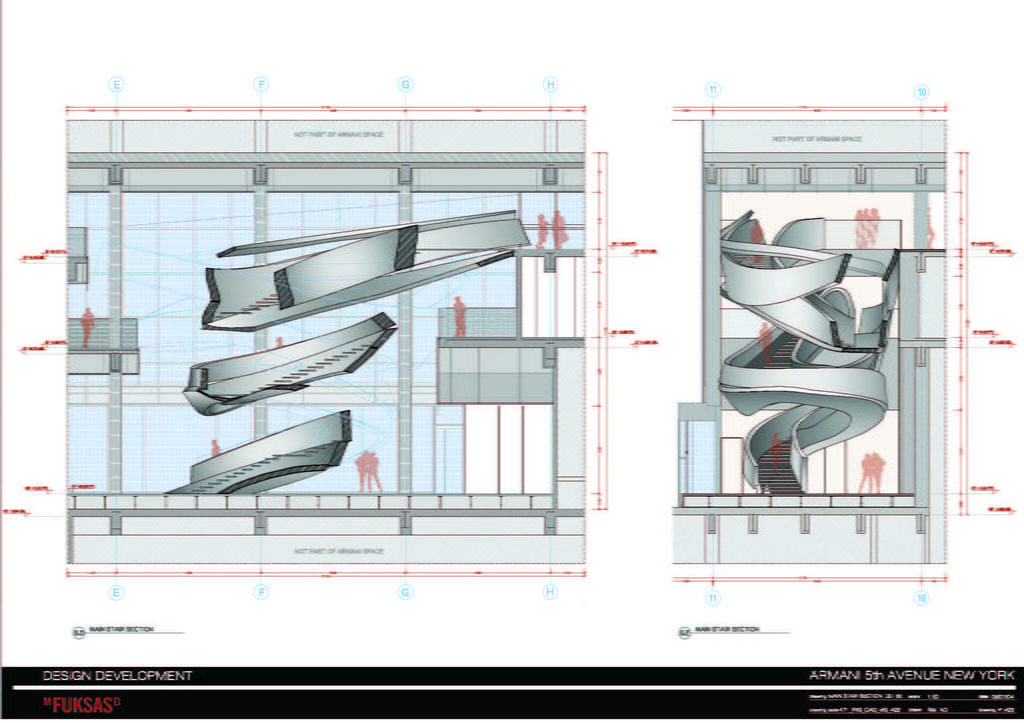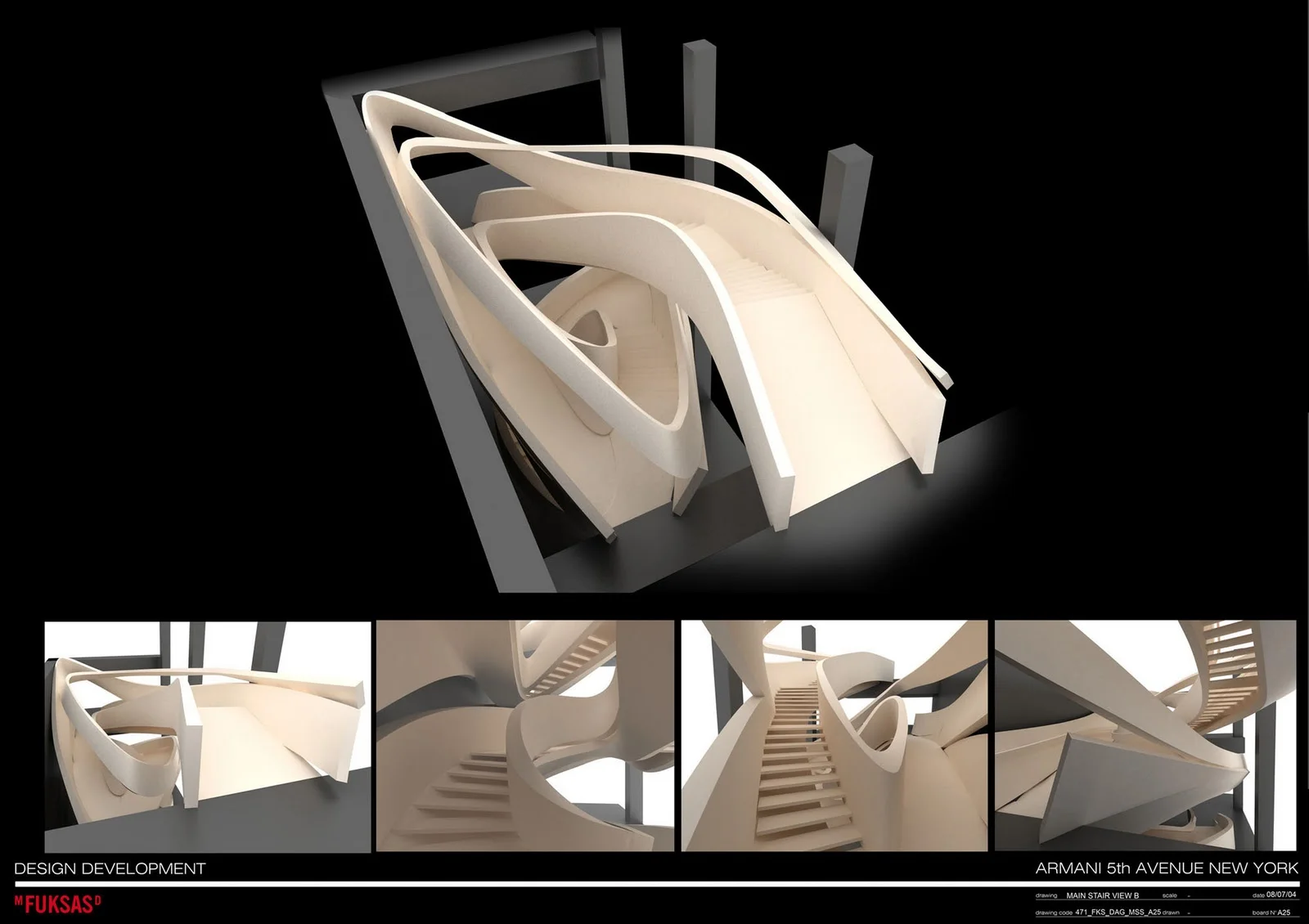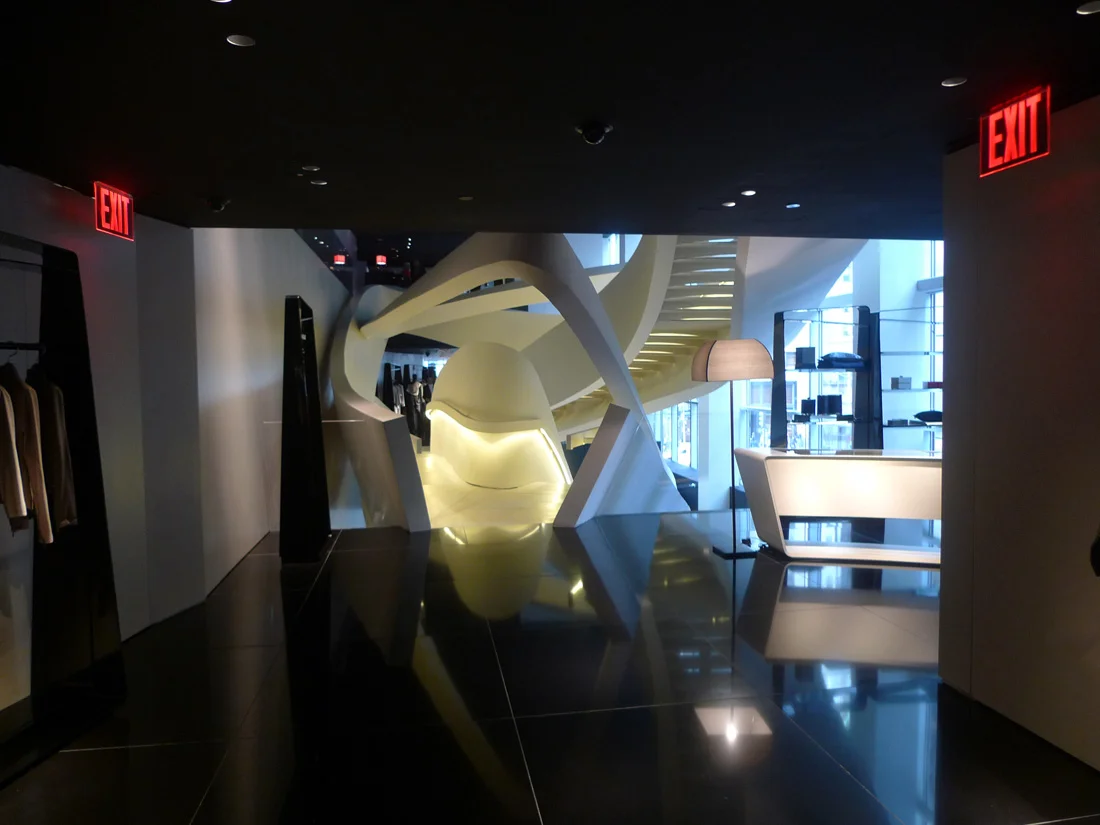 Architect: Massimiliano & Doriana Fuksas
Location: New York, USA
Programme: Emporio Armani, Giorgio Armani, Armani Casa, Armani Dolci, Armani Ristorante
Design Team: Sara Bernardi, Alfio Faro, Andrea D'Antrassi, Chiara Marchionni, Rossella Mastronardi
Furniture Design: Ana Gugic, Farshid Tavakolitehrani, Lucrezia Rendace
Model Makers: Nicola Cabiati, Lucrezia Rendace, Jaim Telias
3D Model & Render: Giuseppe Zaccaria, Jaim Telias, Stratos Christofidellis, Valerio Romondia, Giorgos Machairas
Construction year: 2007-2009
Lighting Consultant: Speirs & Major Associates
Project Consultant on Site: Davide Stolfi
Structural Engineering: Gilberto Sarti
Client:Gruppo Giorgio Armani
Art Work: Mimmo Paladino
Site Area: 7.000 sqm
Constructed Area: 2.500 sqm
Photographs: Studio Fuksas