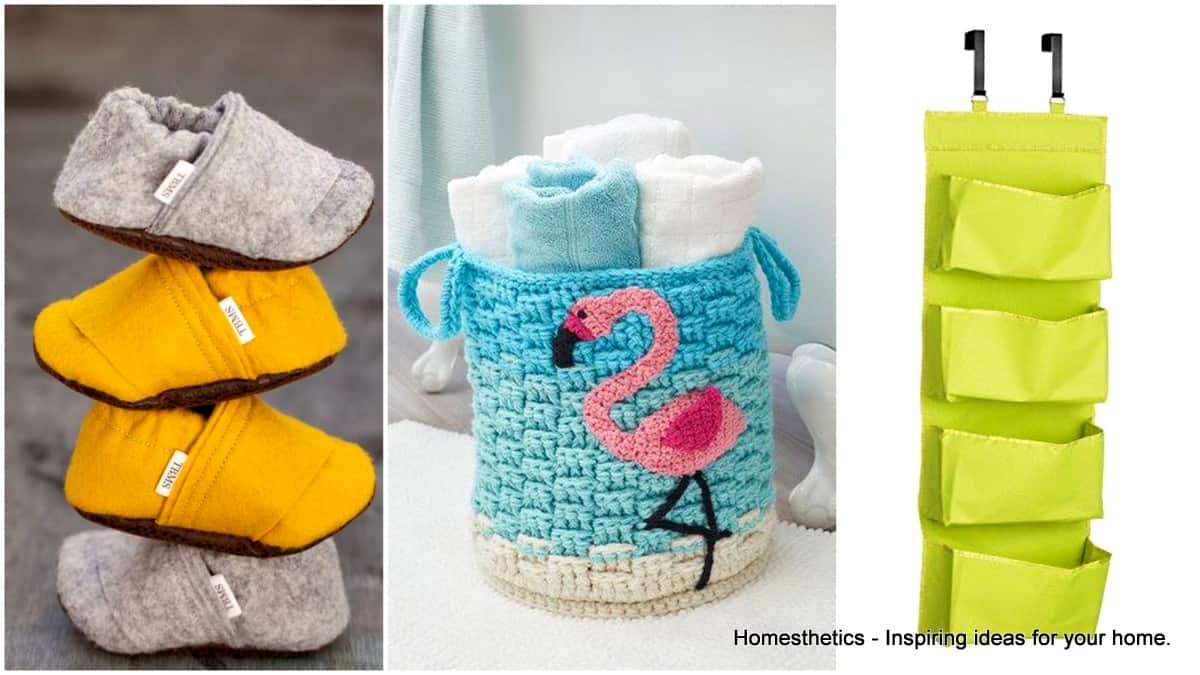 Hi there! Congratulations on starting this wonderful journey as a parent!
We know. Parenthood is that one journey of life where you realize that your life is finally evolving from the chaos and into an order-driven family life. But, it is also the moment you realize that you're just about to enter into a brand new spectrum of chaos where making sense of the rapid changes becomes harder and putting everything into order is a conscious choice more than ever.
An extension of this is organizing your baby's essentials in your home, both for the sake of reaching to them quickly and also for safeguarding them from being misplaced or dirtied. From closets to drawers, compartments for different baby stuff come in all shapes and sizes. The following tips are there to help you through just that little problem of choosing the one that fits your needs.
Baby Clothes Organizer Designs
Label The Drawers
One of the simplest ways to organize your baby's clothes, and a lot more, is to label the drawers with paint. You can use the standard chalkboard paint or can try something else. With stencils or without them, label the drawers with adorably accented fonts that will not only help you put things where you intend to but also add an extra bit of cute appeal to the room.
Moreover, as your baby grows, he or she will learn to be more appreciative of it. And for that reason, you can even make line drawings on the drawers.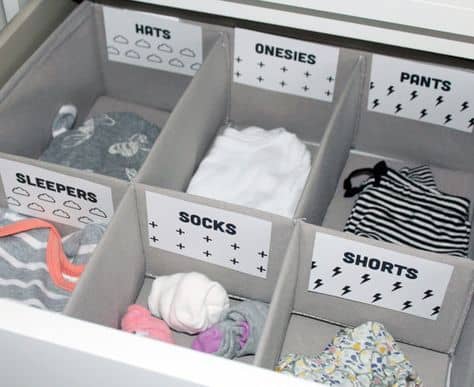 via Pinterest
Tell You A Good Idea? Visit IKEA!
Even if your visit is nothing more than window shopping for cool ideas, strolling through the aisles and floors of IKEA is always a rewarding experience. People of any age are delighted by looking at the picture perfect life-size models of what IKEA would want you to call home.
And perhaps, IKEA would shape the vision of your baby's ideal home. There are several options for you to choose from when it comes to picking a closet, shelf or cabinet for your little one's essentials. Ranging from different colors, patterns, and designs, IKEA's easy to assemble units are the building blocks you might need to organize your new one's life.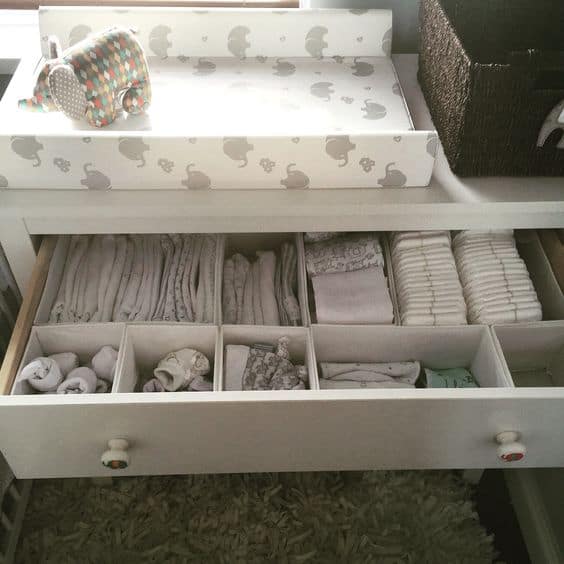 via Pinterest
Store Behind The Door, Vertically!
Sometimes you are resigned to accept the fact that you cannot create additional space for a new closet. The house, though large enough for your baby's wondering eyes, is too small. What to do and where to store? Well, right behind your existing closet's door.
By adding small compartments, similar to the ones in your refrigerator, vertically on the inside of your closet door(s), you're making use of space that has gone unnoticed. It gives you enough leeway to add a row full of compartments to store various things that your baby requires on a daily basis.
Just fling the door open and pick and choose everything at an arm's length.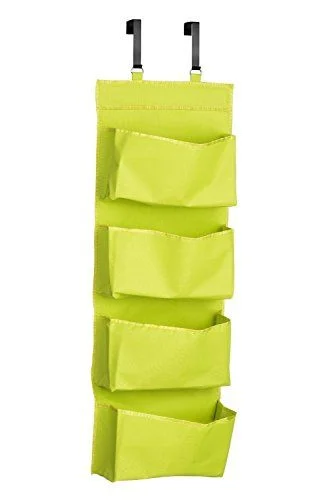 via Pinterest
Divide And File!
Whenever there's a new precious life brought into the world, parents are often saved from being overburdened on the shopping side. After all, almost everybody around you has been a parent, whether recently or a long time ago, and they have a lot of things from their nursing time that they need to give away. And that's where you come in! Or more like they come knocking.
So, what do you do when you have an assortment of clothes for your baby, ranging in sizes and types? Do you dump them in a suitcase? No! You file them in the closet using labeled dividers so that you knew when to make use of what. Makes for adorable baby closet pictures too.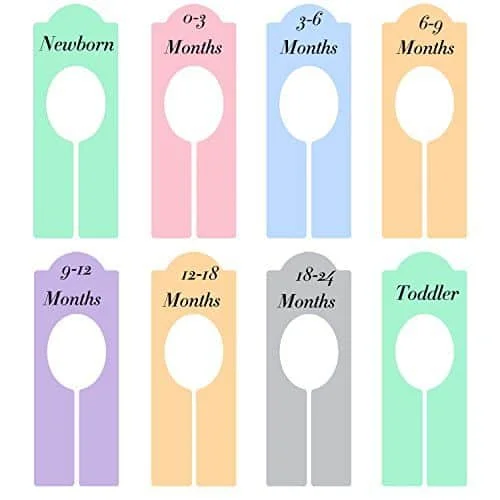 via Pinterest
Walking On A Tight Budget? Try The Shoe Closet!
With a baby comes a plethora of expenses and even if you want to make your baby's room look the best in the world, the reality is sometimes you are forced to compromise on wishes and focus on buying stuff based on priority.
A fancy clothes storage unit is certainly not one. In this case, you can get a cloth made hanging closet until to install at the back of the door. It is originally used as a clever space-saving option to keep shoes, but it can definitely work for your baby's essentials too. Lined with several vertical cloth pockets big enough to fit baby shoes, clothes, diapers, et cetera, this one's an affordable fix to get you out of the jinx.
An alternative to the shoe closet is fishnet nailed behind the door. You can cut and stitch fishnet into small pockets to fit behind the door, against a long cloth piece.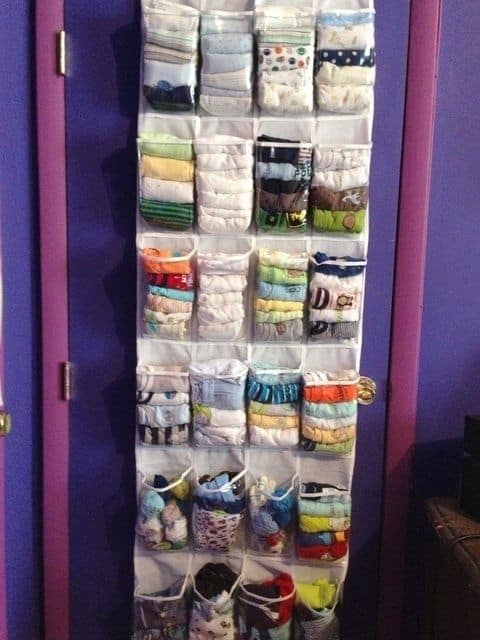 via Pinterest
Wire It Up
The wire is a flexible material that comes in handy for just about everything. Need to shield your windows? Grill it up with wire. Draw a fence around your garden? Wire again. Need to create compartments in your kitchen? Wire to the rescue. And in the same vein, wire helps your baby too!
Mounting cabinets made out of wire onto walls saves both space and money and with some creative thinking also works as a decorative installation. You can paint the wire mesh in single or multiple toned colors, add cute little animals, soft toys, flowers and the ilk to make them look more appealing. You can also shape the wire cabinets in different shapes, and not just the boring rectangle. Stars, oysters, eggs, boats, planes, whichever shape seems best to you. Additionally, you can create spirals and ramps to roll down the baby stuff from the cabinets for that extra bit of peppiness.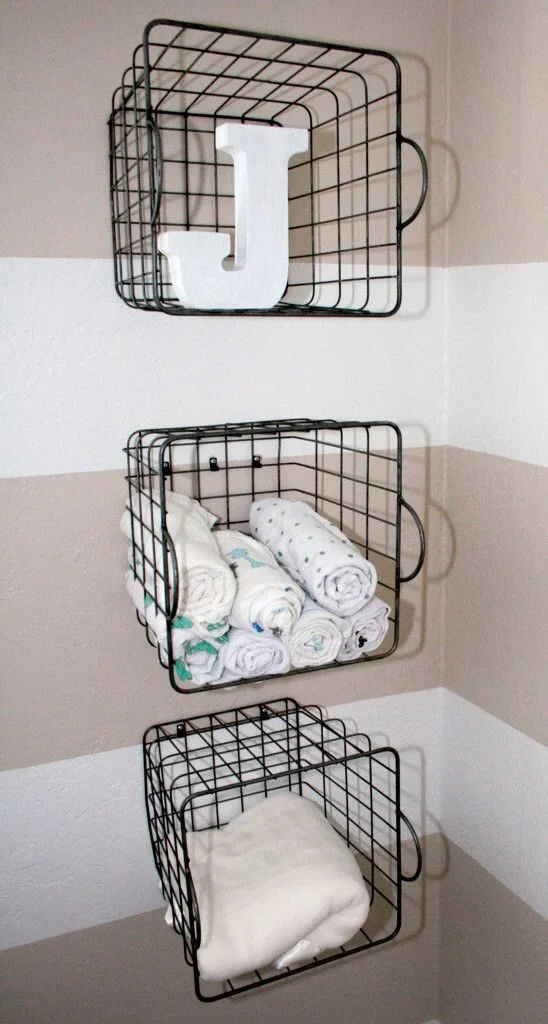 via Pinterest
A Rail For The Shoes  
Are you having trouble keeping all those adorable baby shoes in one place? Worry no more! This simple do-it-yourself technique is your solution. A simple suspension rod and some curtain rings fitted in your closet or a rack make for cute little shoe hangers, arranged in pairs and more categories.
Apart from shoes, you can also hang your baby's small soft toys if you worry they'll get dirty or your pet's going to use them as a plushie for biting.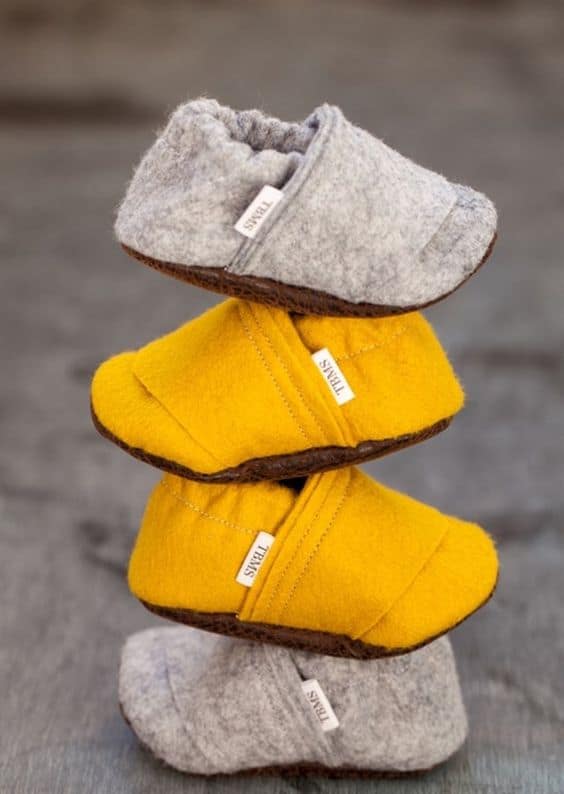 via Pinterest
Roll Away Your Space Issues
Your baby's going to do a bit of traveling in your house while growing up, either in a house on wheels cradle, a pram or a baby walker. Why not give your baby a portable home for the essentials too?
Not only does it serve as a more flexible replacement for a big, burly compartment, it also helps you get the emergency stuff with ease. Moreover, if you're too busy working or watching something on the telly, you don't need to pause and get up or miss out on a scene.
A trolley comes with a few handful compartments, some of those can be retrofitted for disposable purposes too.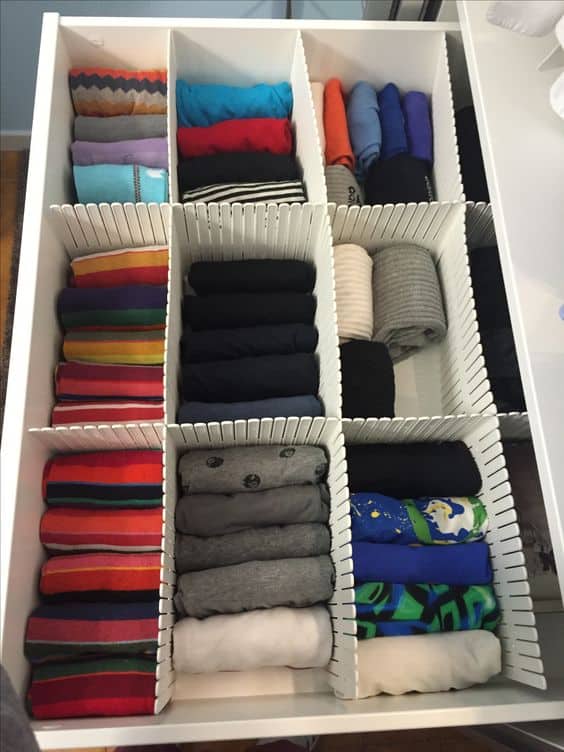 via Pinterest
Hook It Up!
Need something simpler than a wire basket or a shoe rack, and also something that can be installed in different areas of the house for whenever there is a need? Hooking up knitted baskets to wall hooks helps you organize everything from diapers to shoes to clothes to toys in the right corners of your home.
With a little more work, you can even create a portable hanging closet for the nursery. Attaching ropes just below the ceiling and hanging knitted baskets with string and hook, you can slide them to wherever your baby needs the stuff crawling around the room. Dolling the baskets will only add to the charm. Perhaps, a little-stuffed monkey hanging by one basket while a parrot perches on another?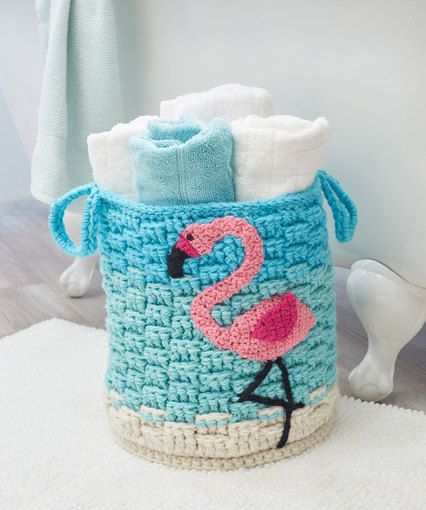 via Pinterest
A Home For The Castaways
Perhaps you are slowly turning into those parents who do not have anymore requirement for baby clothes that your baby has outgrown, or you need to dump away stuff that needs serious washing, but you just don't have time for laundry. Getting long, cylindrical and colorful plastic baskets for the castaways, kept at the bottom of the closet or a comfortable corner of the room, labeled and dressed up, is the option to go for.
At the end of the month, you can donate the clothes and every weekend wash those that you need to use again.
via dreamstime
Pegs Are The Best
Drilling and attaching planks full of pegs to carefully decided locations of the room helps in hanging baskets and bags, of clothes, diapers and more, strategically.
You can also add pegs to the closet door, either vertically or horizontally, to once again use the unused door space for your baby.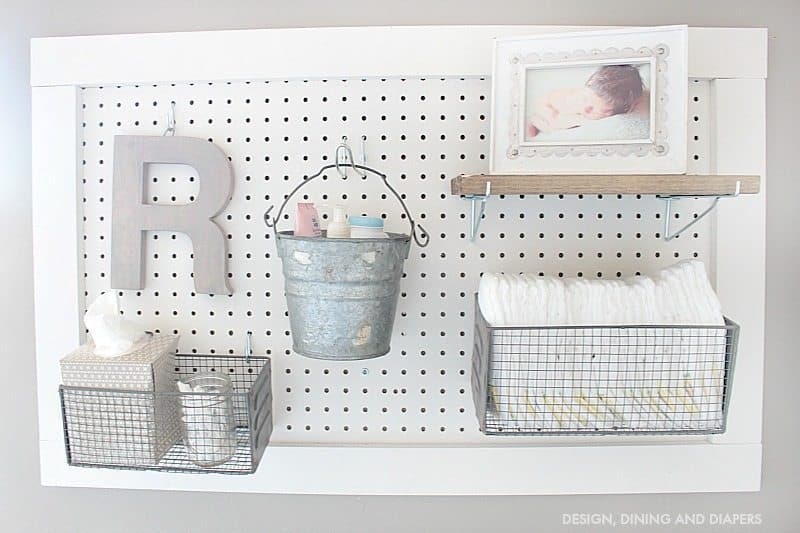 via Taryn Whitaker
Wicker Baskets
Wicker baskets feel good on touch, look organic at first sight, and blend in well with just about any decor they are surrounded by. They also are sufficiently spacious to accommodate different essentials. Wicker baskets can be hung by hooks below shelves, filled with soft toys, socks, towels and diapers, and yes books.
Larger sized wicker baskets can be customized too. You'll have to pick a few items at the hardware store, like skateboard wheels and a couple of small pallet planks to create a wicker basket trolley.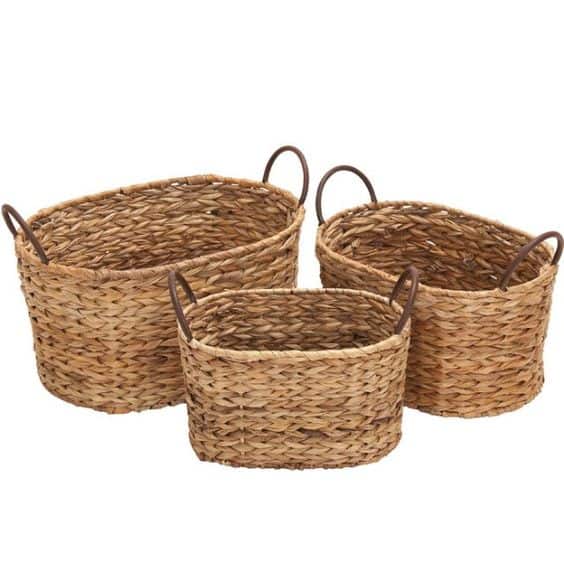 via Pinterest
Basket Shelves
What if you took a few baskets, doesn't matter if they're made of wicker, wire or plastic, and fit them horizontally on the wall? You can use baskets of different sizes for different needs, arrange them as a compound of shelves on the wall in any design. They're easier to keep clothes and other items in, without you having to dip your arms down the baskets or perching to peek into them to find what you need.
They're also a stand out in the room and like everything else, can be decorated with toys or even small pots and vases on the top side.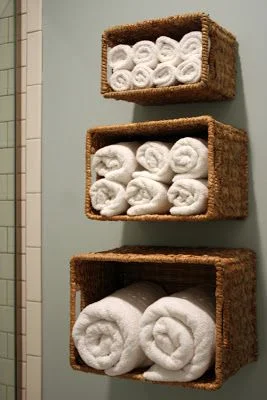 via Pinterest
Cubbies For The Babies
Babies are cute and cuddly little bundles of joy, but they require a lot of things to catch up with the ever-expanding world. Books, in this regard, are the most trusted of friends they can find. Books on the English alphabet, books on simple science, drawing and coloring books, picture books, animal identification books, fairy tales, and much more. You really do need space to store.
Cubbies are space savers, decoration pieces, comes in a number of colors, can be used as tables and benches, and are very customizable to make as many compartments as possible. They also are open to experimentation in regards to the alignment of the cubes, leaving you with interesting options to implement.
Available as do-it-yourself compartments at IKEA and also easy enough to make from scratch with your own two hands, cubbies are ever green companions for your babies.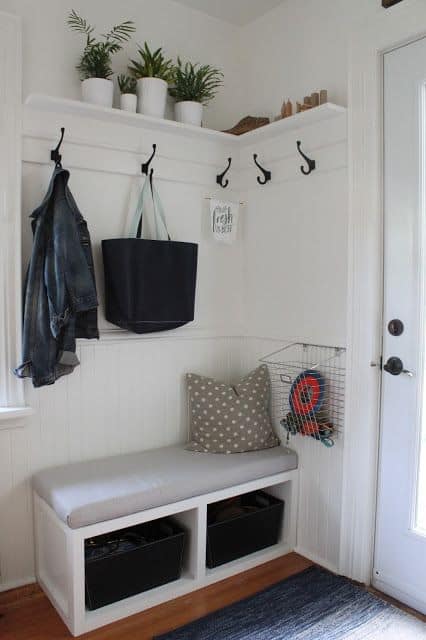 via Pinterest
Organizing Like An Organizer
Just like your daily planner helps you note down everything you need to do on a daily and weekly and monthly basis, organizing everything based on the time of the day, day of the week, and type of clothing makes it easier to pick and choose regularly.
You can label drawers with the seven days of the week, and with separate sections for both indoor and outdoor wear, wherein you can further customize the daytime wear and nighttime wear, and the type of clothing. Having one closet with several such levels of cubbies and drawers and hangers make it much easier for you.
Additionally, instead of folding the clothes in neat rectangles and adding to the space, you can roll them up like spring rolls to fit more in less. Moreover, categorizing clothes by length, instead of the given size, is a logical way for organizing.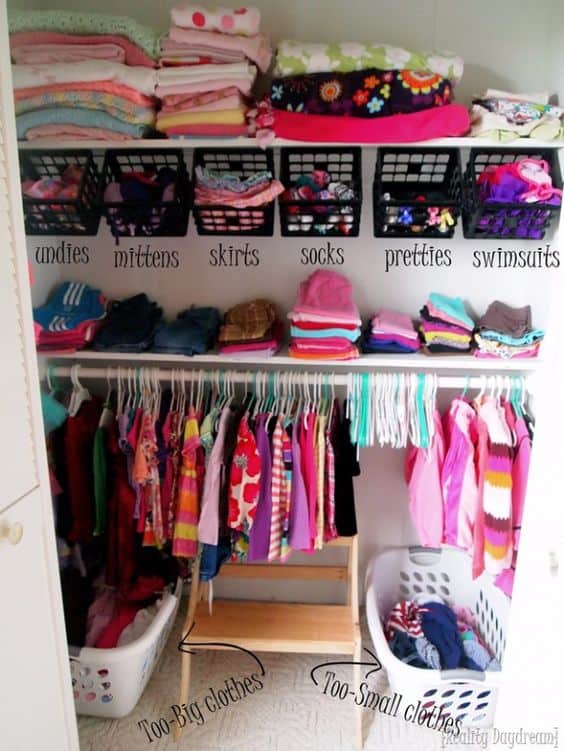 via Pinterest
Which idea seems best to you? Do you have some additional input on the options given? Perhaps you can make use of more than one, or four, depending on your needs and affordability. Remember, planning your baby's organizer is a one time hassle, and once you're past the trial period, everything becomes a lot easier to manage.
You can always make your own drawers, baskets, and closets or mix and match a bunch of them to add more value for money and material.
May you have all the good luck with this endeavor and happy parenting!
Related Articles
10 Best Label Makers to Consider Today
13 Best Lint Remover Today | Buyer's Guide
10 Best Sit-and-Stand Strollers