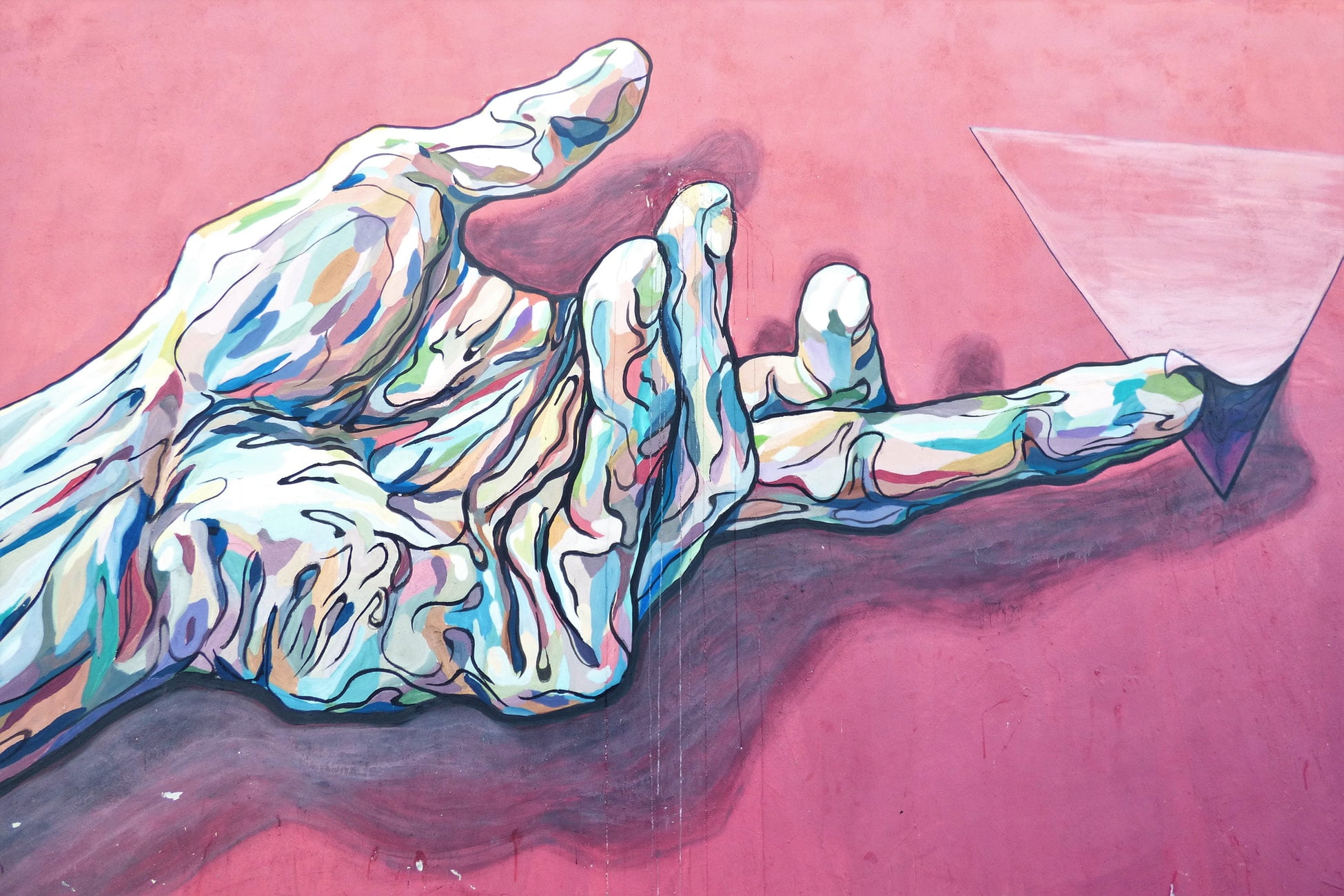 Fixative is a liquid solution similar to varnishes, which is made from either casein or resin and is used for drying paints. 
It is also used as a coating medium to protect the painting from various elements. Besides that, it delivers great results while allowing your paintings to age successfully without the risk of facing discoloration. 
At A Glance: Our Top 6 Picks for Fixatives For Pastels
And since it speeds up the drying process, almost every good fixative in the market is alcohol-based as well as acid-free. 
Normally, high-quality fixatives for pastels are available in either of these types: final or workable, which we will discuss in a couple of minutes. 
In today's guide, we will review 6 of the best fixatives for pastels which we are sure you'll love. We will also provide a basic guide which can be useful if you're a beginner setting off to get yourself a can of fixative. 
So without further ado, let's proceed! 
Best Fixatives for Pastels 
IMAGE
PRODUCT
DETAILS

Our Top Pick

Our Top Pick

Winsor & Newton Artists' Aerosols Workable Fixative

This spray covers paintings with a very thin coat
The price of the fixative is very reasonable and budget-friendly
It dries off pretty quickly after application

VIEW LATEST PRICE →

Blick Matte Fixative

Comes at a pretty affordable price which is great for those on a budget
The fixative dries out quickly within 15 minutes
It provides excellent tooth surface after drying

VIEW LATEST PRICE →

Krylon Workable Fixatif Spray

Acid-free
Very affordable price
Matte surface

VIEW LATEST PRICE →

Sennelier Latour and D'Artigny Spray Fixatives for Pastels

Made to focus on specific purposes
Quick drying time
They do not meddle with the original pigments which the artist used

VIEW LATEST PRICE →

SpectraFix Spray Fixative

Non-toxic and family-friendly
Can be used for a lot of mediums besides pastels
Very affordable price for a large quantity

VIEW LATEST PRICE →

Grumbacher Workable Fixative Spray

Dries out in about 7 minutes
A great level of versatility
Acid-free

VIEW LATEST PRICE →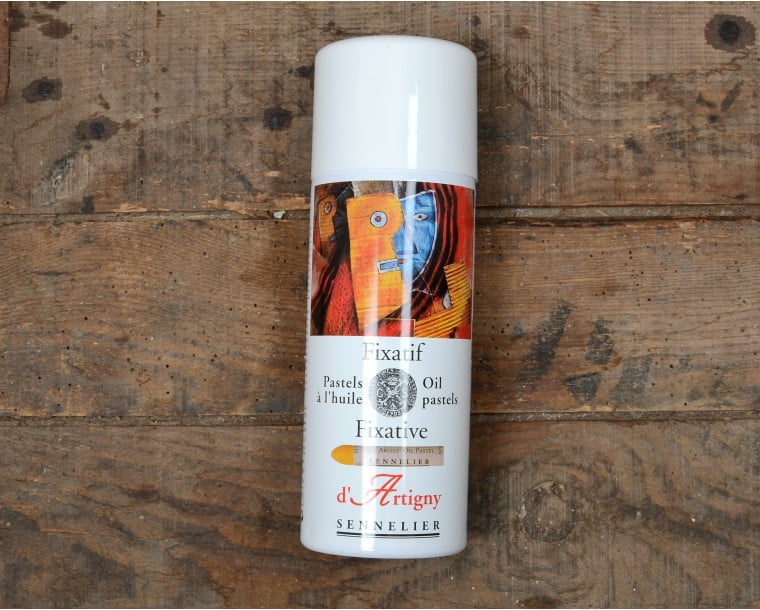 Give the following a quick look to see the differences between the 7 best fixatives so you can choose one that best suits your requirements.
What's a better way than to start off this list with a fixative that can be used for all purposes?
The Winsor & Newton Workable Fixative is highly versatile, in that it can be used not only with given specific paints but with other media such as oil pastels, chalk, and even charcoal. 
Experience
Before we get to our review, the first thing you should know (in case you're not aware of it yet) is that this brand is well known for its great-quality art supplies such as acrylic paints and watercolors. And now, we have the fixative which is also one of the best products yet. 
First of all, for its amazing effects, we think the fixative comes at a very reasonable price of about $12 per can. 
However, we find that unlike other fixatives which are meant to enhance the paints, this one can somewhat make the paints seem a bit shadier than how they actually appear. 
But the best feature about the Winsor & Newton fixative is that it protects the painting with a very light coat. With a thin coating, artists have more control over the texture and the tooth of the surface. This is one important feature to look for in a fixative if you want your paintings to dry quicker. 
We would recommend getting this fixative if you are looking for a more budget-friendly option that produces excellent results. 
Pros
This spray covers paintings with a very thin coat, in which case allows the artist to manipulate the tooth surface

The price of the fixative is very reasonable and budget-friendly

It dries off pretty quickly after application
Cons
It might darken the painting a little and that can create a slight difference in the outcome from the original idea
If you're searching for a brand that produces a wide range of art products, you'll be glad to know it's Blick.
What you would love to know, however, is that Blick performs pretty well when it comes to delivering both quantity and quality.
Apart from its many art supplies, the Blick Matte Fixative is one of the best products this brand offers and we will see why.
Experience
What we really like about this fixative is the cost. For the quality of coverage and protection that it offers, we think it comes at a very affordable price of around $6 per can. However, if we buy it in large quantities, we can get higher discounts.
This is another fixative that can be used on different mediums and not just one. For instance, when used with media such as charcoal and pencils, we see that it produces the most terrific results.
Don't let the name fool you because this fixative comes in both glossy and matte sprays. And since it comes at a very low price, a lot of artists can afford both of these options to create different types of artworks.
We will also suggest this fixative for beginners and students since they are likely to make multiple mistakes in the process. Moreover, they still need to explore the effects of different sprays and will probably need cheaper options.
Unlike most fixatives, it dries out very quickly – about 15 minutes approximately. When it comes to this aspect, we find that the fixative lives up to our expectations.
Although it enhances the artwork, the original pigments, however, remain the same with only a slight visible change that one can hardly tell the difference. But the best feature of this fixative is that it provides more tooth to the surface once it dries out.
One flaw which we found with this fixative is that it releases a very unpleasant smell once sprayed. We suggest working in a place that has proper ventilation while using a half mask to protect yourself from its fumes.
Pros
Comes at a pretty affordable price which is great for those on a budget

The fixative dries out quickly within 15 minutes

It provides excellent tooth surface after drying
Cons
While spraying, it produces a very strong, unpleasant smell
If you have been around this line of work for a while now, you'll know that Krylon is one of the most famous names when it comes to sprays for artworks.
Among other sprays, this workable fixative is known for providing the best results when it comes to oil or soft pastels. It also can be used with multiple other mediums as well. 
Experience
We like that this workable fixative is acid-free, therefore, it safeguards our artworks and prevents them from discoloring as they age.
Another reason we love this spray so much is that it is affordable. Although the price is a bit higher than that of the Blick fixative, we think that this is still wallet-friendly for a lot of artists out there with a restricted budget.
The price is very reasonable when compared to the benefits we get from this fixative.
First of all, it is suitable for artists who are getting themselves familiar with fixatives. And apart from being acid-free, it also provides a smooth matte finish that is perfect for display with enough tooth on the surface.
If we look at the aspect of enhancing colors, we find that the fixative does not quite meet our expectations since it produces normal results. However, it does provide a barrier of protection against dust and discoloration. This is why we feel that the fixative is a great pick for beginners.
Finally, the drying time of each layer takes around half an hour. Although it is a slow process, we think the final result which includes a matte finish and good tooth is worth the wait.
Pros
The Krylon fixative is acid-free which is good for preventing discoloration and patches development

It comes at a very affordable price to meet the need of artists with budgets

It provides enough tooth and a matte surface after the process is done
Cons
It does not provide enough color enhancement
Have you ever wondered which brands for pastels the great masters used to depend upon to create their amazing masterpieces? 
Well, you'll be glad to know that the French brand, Sennelier, is one amongst the most favorable options. Artists such as Picasso, Van Gogh, and Cezanne used art supplies from here. It has been around since the year 1887. 
Experience
We can't help but recommend the fixative by one of the most trusted companies when it comes to art supplies. 
If you feel you're ready to explore some expert levels in the world of art, give this big name a try and you'll see a huge difference between using average sprays and the ones from Sennelier. 
There are two kinds of fixatives that Sennelier offers for pastels: Latour and D'Artigny, the former being for soft pastels, while the latter is for oil pastels. 
You are probably thinking why one should go to such an extent to differentiate pastels. 
But then again, that is the reason which makes Sennelier such a high-quality brand. According to their Materials Safety Data Sheet, the two fixatives are made to specifically serve an intended purpose following the elements present in soft and oil pastels. 
They focus on producing memorable and lasting professional artwork while being efficient in the approach of making quality fixative sprays. 
We personally love these sprays for the light touch they have on the surface, making it smooth to run through with your hand. 
Both of them are also very fast to dry, therefore, working multiple layers is not an exhausting task and we don't have to wait for a very long time. 
Another important feature these sprays hold is that they do not affect the original pigments in any way. All they do is leave our work with a glossy appealing look. 
What the Sennelier sprays do is give our piece the type of preservation that does not affect the original look. While some fixatives can change the actual form of our work, we find that these offer what we or any other artist are looking for. 
However, it would be impossible for the sprays to be without flaws because with high quality and a respectable name, they will also come at a higher cost than normal options. 
But overall, these are perfect for artists who look for transparent resin-based fixatives to shield their work with. 
Pros
Made to focus on specific purposes according to the pastels composition in order to ensure the best final results

They have a quick drying time which is perfect for the layering process

They do not meddle with the original pigments which the artist used
Sale
If you are looking for a spray which contains no chemicals and is safe for children, you will be happy to know there is the SpectraFix Pastel Fixative.
Going through its Materials Safety Data Sheet information, it states that the spray contains only water, casein, and denatured alcohol.
But do not let this simple composition fool you into thinking it compromises the performance because it does not, and that is why it falls under this top 6 list. 
Experience
If you have kids in the house, you'll understand the need of getting a spray (or any other material for that matter) that prevents the chance of harmful incidents.
This is the reason why we love the non-toxic SpectraFix so much. It also reduces our worries of misplacing them, especially during busy days.
Apart from the safety features, the spray can be used with any mediums such as watercolor, gouache, and even charcoal. This saves a lot of money rather than buying different fixatives at higher prices for each of them.
Although it costs around $14, we are satisfied with the fixative since there is a lot of quantity in one big container. It will probably serve for a very long period and we don't have to shed some extra bucks for the time being.
There is one thing we don't find helpful with the fixative, and that is the spray feature.
Being a non-toxic fixative comes with some disadvantages on its own. While other fixatives depend on propellants like propane to achieve consistent sprays, this one does not have such chemicals, making it watery while spraying.
The runny spray can be the cause for uneven distribution of the solution throughout the painting, which can get messy. Beginners may not have any problem regarding this, but experts just might.
Pros
Non-toxic and family-friendly

Can be used for a lot of mediums besides pastels

Very affordable price for a large quantity
Cons
The watery spray can produce uneven coverage
We will complete the list with a brand name that is known for its efficiency with the products they offer. Grumbacher delivers carefully formulated art supplies, and one of them is the workable fixative spray. 
The quality you get with this spray is very much the same as you get when using renowned high-end fixatives. 
Experience
The feature of this fixative which is worth mentioning first is its drying time. 
Among the other sprays we've mentioned on this list, this one is the quickest to dry. It only takes about 7 minutes maximum for a light spray to completely dry out until we can touch it or work another layer on top of it. 
This makes it way more easy for us to work on a piece at a much faster pace. We would recommend this option if you are an artist who regularly works on commission. It will save a lot of time and you will finish more artworks faster. 
Another desirable feature is versatility, which this fixative happens to embrace. We love how easily it can go with any given medium and still be able to deliver great tooth that we can work on pretty smoothly. 
A few examples of the kind of mediums this goes along pretty well with are oil or soft pastels, charcoal, as well as pencils. 
Last but not least, the spray does not hold back the original pigments to pop up as they are. If we are going to talk about the resemblance, we find that this is the feature which truly makes it similar to high-end products. It only provides transparent protection with a glossy effect. 
However, the only drawback of this fixative spray is its price. It might not be suitable for artists with a tight budget or students for that matter. 
But overall, the fixative spray is a great pick especially if you want your paintings to age properly since it is acid-free and prevents discoloration. 
Pros
Dries out in about 7 minutes; quicker than most sprays out there

A great level of versatility which makes it suitable for use with different other mediums

Acid-free and it does not affect the original colors of your painting
Cons
Can be too expensive for some artists
Choosing the Best Fixative Right Now
To help make your search easier, take a look at the brief suggestions below for finding the right fixative that best suits your needs:
The Winsor & Newton fixative is perfect if you are looking for a perfect workable spray. In case you want a safer workable option, we would suggest going for the SpectraFix spray. You can opt for the Blick fixative if you're looking for a wallet-friendly workable fixative.
Lastly, we found that the Sennelier fixative the most reliable option for final spray.
Best Fixatives for Pastels Buyer's Guide
If you are new to fixatives or you're not sure what to look for while buying one, we have prepared a guide below.
There are a few considerations that you might want to look at before purchasing a fixative so that you won't get disappointed later on.
Type of pastel
From what we have reviewed, you see that almost all of the fixatives can be used for multiple mediums including soft and oil pastels.
Unless your intention is to purchase different fixatives for different pastels, we suggest going for a versatile option if you are on a budget.
We also recommend students and beginners to not stress much about getting the perfect fixative for your desired pastels since that can be done as you become more experienced.
Cost
As it is with any product, the price of fixatives will depend on the brand name or quality. Similar to what we mentioned above, high-end brands tend to have more varieties and more specifications.
But we found the main reason that makes high-end fixatives costly is that they are composed of superior quality materials which means they will have greater performance.
Because they are specifically made for an intended composition of pastels, they will also produce better results.
Most importantly, most higher end fixatives aim to be safer and acid-free.
On the other hand, fixatives which are less expensive save more money and has more versatility.
While they are affordable, there is also a chance that the cans will come with a warning label that they are dangerous to health because of their inexpensive ingredients.
However, with extra care, inexpensive fixatives can produce great results when it comes to finishing.
Grade
You are probably aware of the fact that most art products have grades such as student and professional.
Popular reputed brands such as Winsor & Newton, Sennelier or Grumbacher offer fixatives which are professional grade. While many experienced artists lean towards these brands, it does not mean beginners shouldn't give them a try either. The whole idea is to find a fixative that your artwork truly deserves.
It is always good to explore the workings of the two grades so you can see the different effects both of them deliver.
Type of fixative
Before choosing a fixative, keep in mind that there are two types – one is 'workable' and the other is 'final'. If you are wondering what the difference is between the two, the answer lies in the application process.
Workable fixatives are used for when you have to spray one layer after another while working on the painting.
And as the name suggests, the final fixative is meant for the finishing in order to protect your artwork from elements.
Keep in mind these will work with any kind of pastels and that there are no specifications as to finding the right workable/final fixative.
How To Use Fixatives
We have seen some questions on the usage of fixatives and today we will try to answer a few of them. 
How do I use fixatives?
The first advice we would give is to read the instructions before using because one can's directions will always be different from the other.
However, the normal application includes spraying a light mist while holding the can about 1 ft away from the artwork.
Keep in mind never to bring the can closer than 1 ft to the painting because it will ruin the original form.
While spraying, make sure to go through the surface gently and uniformly so that it provides maximum even coverage throughout.
In case you are using a workable spray, remember to wait until the last layer is dry before touching or applying another layer on top of it.
The amount of layers to add depends on the type of spray you're using or the ingredients within it.
Can I use a hair spray as a fixative?
Just because the two of them are both sprays, it does not necessarily make them substitutes for each other.
Although at first glance a hair spray looks as if it produces the same results a fixative does, it is actually deceiving. The contents used for protecting hair are not the same as those for protecting pastels.
No doubt, it can be tempting to use hair spray as it relatively cheaper but we advise never to use it as an alternative to a fixative spray. In the long run, either the paints will flake or the painting will be damaged.
Which online sites should I go to for fixatives?
The best sites you can get fixatives are either Amazon or Blick Art materials. Both of these sites offer international shipping and they also come with a good return policy in case you are not satisfied with the product.
Best Fixatives For Pastels Conclusion
Before we wrap up, we want to remind you that there are a lot of options when it comes to fixatives and it can be difficult to choose the best one for yourself. Nevertheless, we have spent quite an amount of time and effort to find the best ones in the market today, so we can ease the way for other artists. 
And with that, we have come to the end of our fixative article and we hope it has been helpful to you. See you another time! 
All the best!