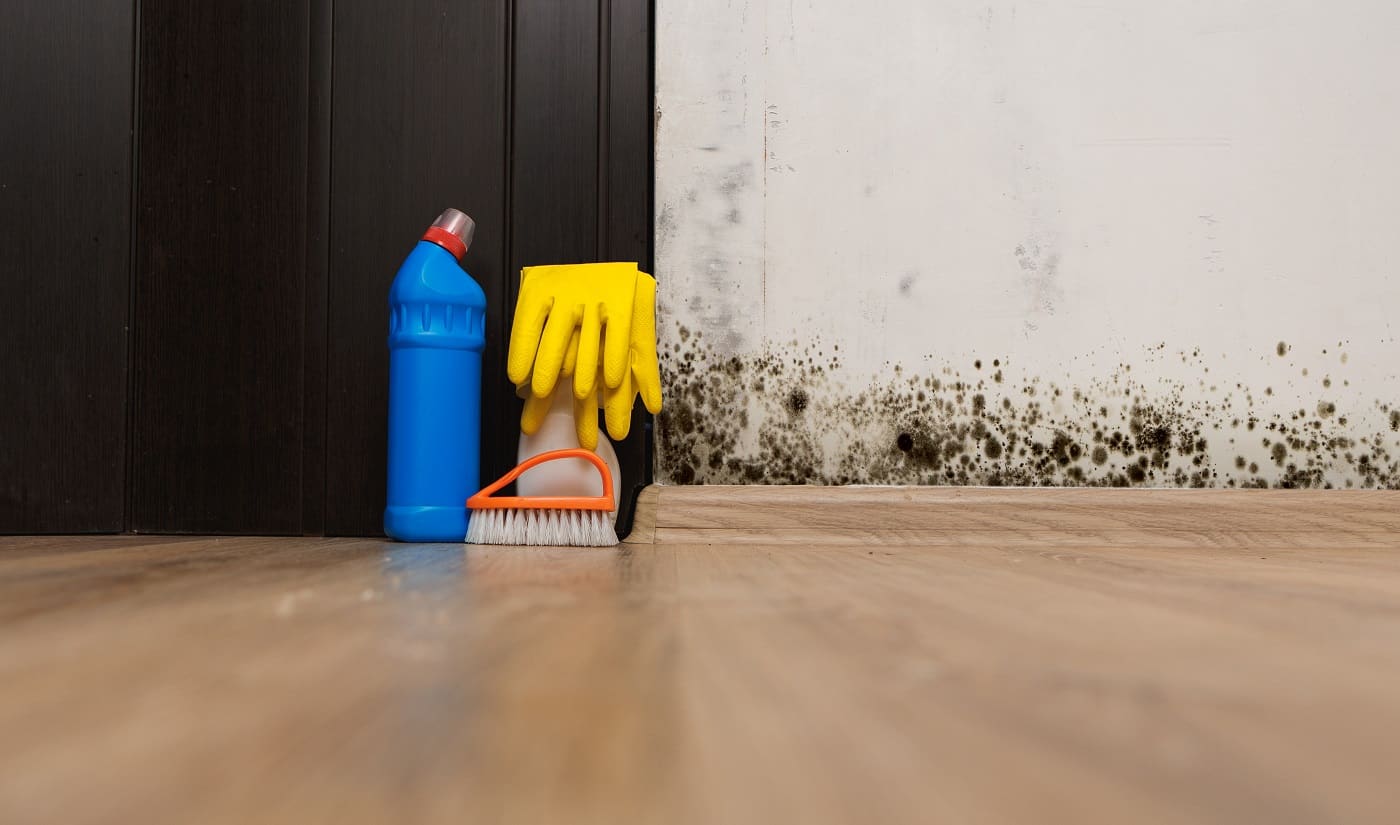 Taking care of growing mold in the home is now much easier with at-home mold detection kits. 
The thing about mold is that it's not just ugly to look at, but it is also a root cause for many health issues. Additionally, if you are trying to sell or rent your home, having mold growing inside automatically makes it less appealing to prospective clients. 
You could always hire a professional to take care of the mold, but these detection kits can be helpful during the early stages. And this brings us to the part where we all ask – which mold detection kit is the best? That is precisely what we are here to tell you. 
We have gathered some information on the seven best mold detection kits that are available in the market. With this comprehensive review, we hope to help you come to a quicker decision on which one to invest in.
Let's get right to it, shall we?
Best Mold Detection Kit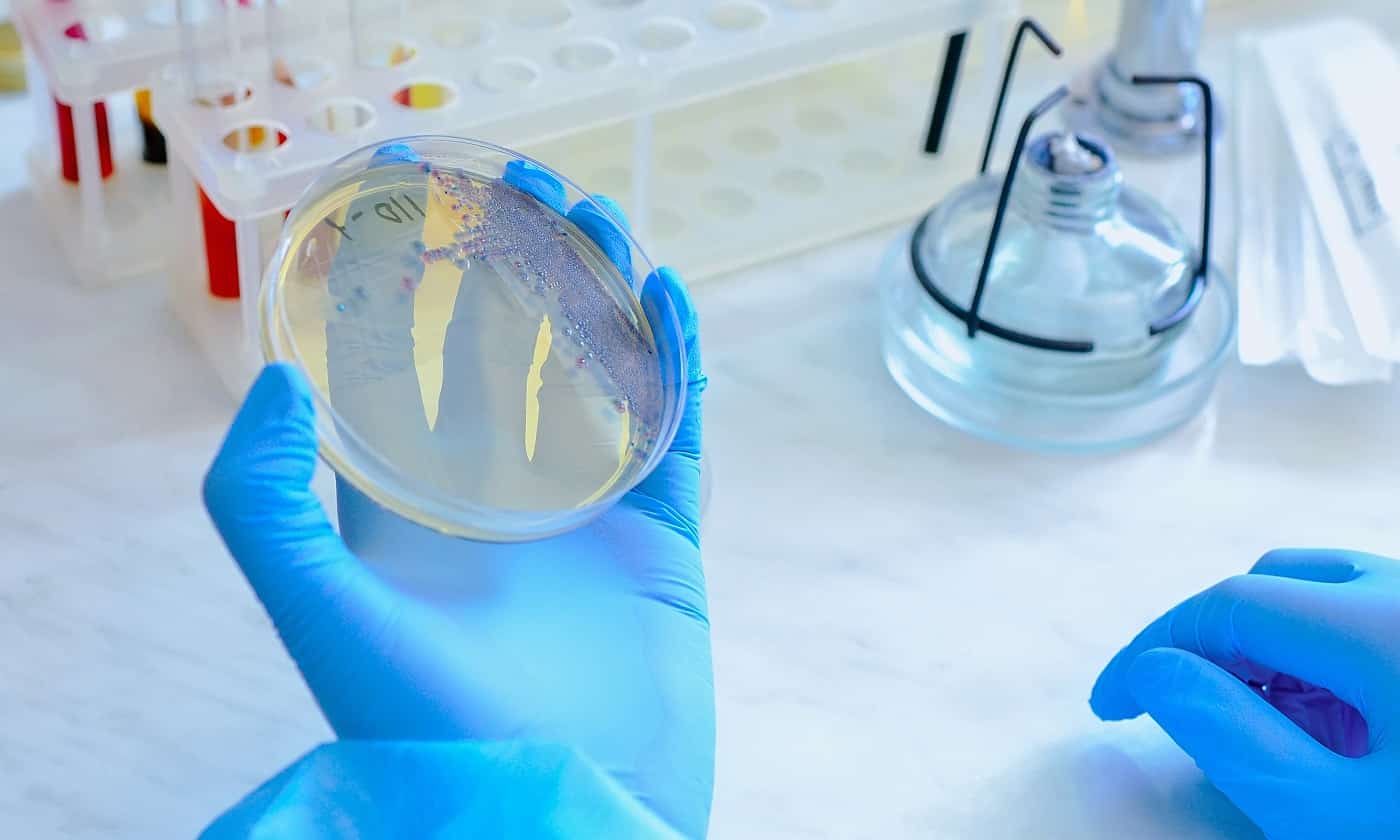 One of the most affordable kits in the market is this one by Mold Armor. Available in packs of two, three and four, this is an easy DIY test kit that will help identify any mold quickly. In addition, it is safe and extremely beginner-friendly. Let's take a look at some of its features.
Sale
Why Did We Like It?
If you are looking for a mold detection kit that provides results in significantly less time, then the Mold Armor kit is for you. This is an easy-to-use kit that tests for toxic molds that can cause issues to your health. Once the mold is tested with this kit, you will get visible results just within 48 hours. 
Additionally, this testing kit can be used indoors and outdoors. It also tests indoor air quality to detect any unseen mold that can cause potential harm. But that's not all; it has three testing methods – indoor air quality method, AC and heating sample method, and surface sample testing method. The last one is for mold that is present and visible.
In a nutshell, it is safe and beginner-friendly. The air quality testers have a petri dish, swab, and mold growth medium. These inclusions ensure that the testing is effortless and smooth, even if it's your first time. 
What Could've Been Better?
While the test kit does have three testing methods, there is only one of each. This makes it difficult to test in more than one area, leading you to buy more than one kit. Additionally, some users mention that the customer service team is not as responsive.
Pros
Contains petri dish, swab, and mold growth medium 

Fast visible results

Optional lab testing is available

Easy to use and beginner-friendly
Cons
Can only test one area per test method
Another safe and easy-to-use kit on this list is the one by Mold Inspector Network. It has a detailed booklet that accurately guides the user on how to conduct the test. Plus, it is mid-ranged and offers adequate detail on the mold present. It is also is quite a popular choice on Amazon.
Why Did We Like It?
Looking for professional mold detection kits at an affordable rate has been made easy thanks to this kit by Mold Inspection Network. It comes with three surface sample kits so you can test mold more than once or in three separate areas. Additionally, it comes with a guide and inspection booklet.
What's great about this kit is that the lab fee is included in the price of the surface sample kits. So, all you need to do is test the mold and send it to the lab, and you will receive a detailed report within seven days. This is an excellent feature since it saves you from spending a ton of money on professional services and does not compromise on thorough testing.
Moreover, the booklet and the guide are pretty informative as well. It's mainly because of these manuals that you can conduct top-quality testing from the comfort of your home at an affordable rate. 
What Could've Been Better?
One of the few drawbacks of this kit is that it only has a visible mold test. There is no airborne test included in this kit, so you can only use it if there is visible mold in the house. Moreover, it can also be an issue that AIHA does not accredit it.
Pros
Lab report fees included

Affordable

Kit includes guide and inspection booklet

Multiple surface kits
Cons
No airborne test included
Another kit in a similar price range is this one by Healthful Homes. This one is quite popular as well and was seen on the Today Show. Interestingly, it claims to be a very sensitive test with patented technology that can detect mold that air samples overlook.
Sale
Why Did We Like It?
Another excellent test kit for people that do not want to wait around for days for the result is this mold test kit by Healthful Home. This one is a 5-minute test kit that, as the name suggests, tells you if you have black mold in the house. And the best part is, the mold does not even have to be visible. 
One of the great features that this test kit has is the inclusion of a lab consultation. Get all the information you need before buying the kit and then send the tests to the lab. Then, for an extra fee, in just five days, you will know exactly which mold is growing in the house (even if it is behind the walls).
Additionally, the test kit includes two collection trays where the sample can be placed using a cotton swab. Once you drop the special liquid in, the results will show up within 5 minutes. Overall it is pretty easy to use and does not include too many components to overcomplicate the process. 
What Could've Been Better?
One significant drawback with this testing kit is that it is just one testing method. This can be a bit restrictive in case you are looking to do another test. Another issue users have had is that it costs a bit more and does not include lab testing prices. 
Pros
Quick results

Fast response from the lab

Accredited by AIHA

Straightforward to use
Next on the list is this mold detection kit by First Alert. It is pretty easy to use and understand on the first go. It is also straightforward to send back to the lab for analysis at an extra cost. This is one test kit, but it also comes in packs of two or three.
Sale
Why Did We Like It?
We all know that mold can cause multiple health issues like respiratory problems, cough, eye irritation, etc. And, the worst part is that it might be multiple locations. To tackle an issue like this, turn to the mold testing kit by First Alert. It is a no-fuss kit that detects visible mold in 9 different locations. 
But that's not all; these tests are accurate and certified by the National Institute for Occupational Safety and Health. Additionally, you can find everything you need for a precise test in this kit. It comes with six test tapes, three polybags, a test card, a manual, and a pre-printed return envelope. If you need lab analysis, this kit makes mailing the sample a cakewalk.
We appreciate that this kit is super easy to use. What's even better is that it can be set up in nine different locations so you can conduct a thorough inspection. Also, these can be bought in packs of two and four. 
What Could've Been Better?
One significant drawback with this kit is that you have to send in the sample. It can only be used on visible mold, and there is no option for immediate results. On top of that, the cost for sending the sample is not included, and there is an extra charge.
Pros
Can set it up in multiple testing locations

Accurate and certified

Easy to use and beginner-friendly

Includes pre-printed envelope for easy return
Cons
Can only get results for a lab at an extra cost
Now we have the compact mold detection box by Seeml Labs. This mold inspector in a box has everything you need to conduct a professional-level inspection of the house. So let's explore a little more to see what the container has to offer.
Why Did We Like It?
Thanks to the mold inspector in a box by Seeml Labs, professional testing is now within your budget. This kit takes away from you spending big bucks on professional services by providing everything you need. Even the results come from an AIHA-LAP accredited lab. Additionally, you know the results are accurate as the lab specializes in mold testing.
You will appreciate that the total cost includes lab fees. What's even better is that as soon as the lab receives your sample, they will give you the result on the same day. The report is emailed, and a free consultation is also available to understand it. Additionally, the kit includes detailed instructions to ensure the testing is done right.
In a nutshell, this is a straightforward surface sample kit. It includes one swab and two tape lifts and can take up to three samples.  
What could've Been Better?
One of the most significant issues people have had with this kit is that it is only surface testing. While it may be affordable and offer tremendous value, it does not detect mold that is not visible. Some users also find it disappointing that there is no mailing label or pre-printed envelope for sending samples.
Pros
Fast results from an accredited lab

Kit includes everything you need for professional testing

No extra fees for lab report

Detailed instructions
Cons
No envelope or mailing label to send results
Affordable testing with the same quality as a professional service is now within arms reach with the ProLab Mold Test Kit. There are two ways to find out if there is mold in the house, and both tests are very beginner-friendly. Additionally, express service to get a detailed report is available.
Why Did We Like It?
If you are looking for a test kit that can give you a complete professional testing experience, then the ProLab mold test is the one to go for. This one has four tests – two air sampling methods and two surface tests. As it has both air and surface sample tests at an affordable cost, you do not have to worry about hiring anyone at any step. 
Additionally, you will know if the house has any hidden mold within 48 hours by using the air sample method. If the mold is visible, then you can collect the sample and send it over to their lab for analysis at an additional price. But that's not all; the lab will send back an accurate report within 3-7 days.
You will also appreciate that a free consultation is included in this price to understand the result and type of mold better.  
What Could've Been Better?
While most users did not mind paying the additional fee for a lab report, some did mention that the report was not as detailed as they hoped. However, it is a much better alternative to hiring someone who will charge hundreds of dollars for the same.
Pros
Accurate results

Easy to use

Free lab consultation included

Multiple tests in the kit
Cons
Lab report not as detailed as expected
Finally, on this list, we have the Health Metric mold test. This one is a bit high end but for all the right reasons. The kit price includes all the essential services like lab analysis and shipping with no hidden fees. Read on below what all this kit has to offer.
Sale
Why Did We Like It?
It is an all-inclusive kit with no hidden fees; what's not to like? The Health Metric Mold Test Kit includes two sample testing methods – surface and bulk testing. The three sample tests and pre-paid shipping of these samples to the lab are included in the price. Moreover, this brand takes pride in not having any hidden fees with their testing kits. 
Additionally, there are two testing methods included in this kit. You can use it to test surfaces as well as bulk test materials like insulation and fiber. It also comes with easy-to-understand instructions that make the whole process smooth. Even sample collection and mailing is a cakewalk as it comes with mailing labels.
All in all, this is the closest you can get to professional testing at a much lower price. In addition, you can rest assured that the results are accurate as the lab is AIHA accredited.  
What Could've Been Better?
The test in itself is very accurate, and users seem to love it. While it is highly recommended, the only complaint people have with it is that the results take a long time to come. However, it is worth the wait.
Pros
Surface and bulk testing methods included

Pre-paid shipping and mailing label

All-inclusive kit

A detailed and accurate report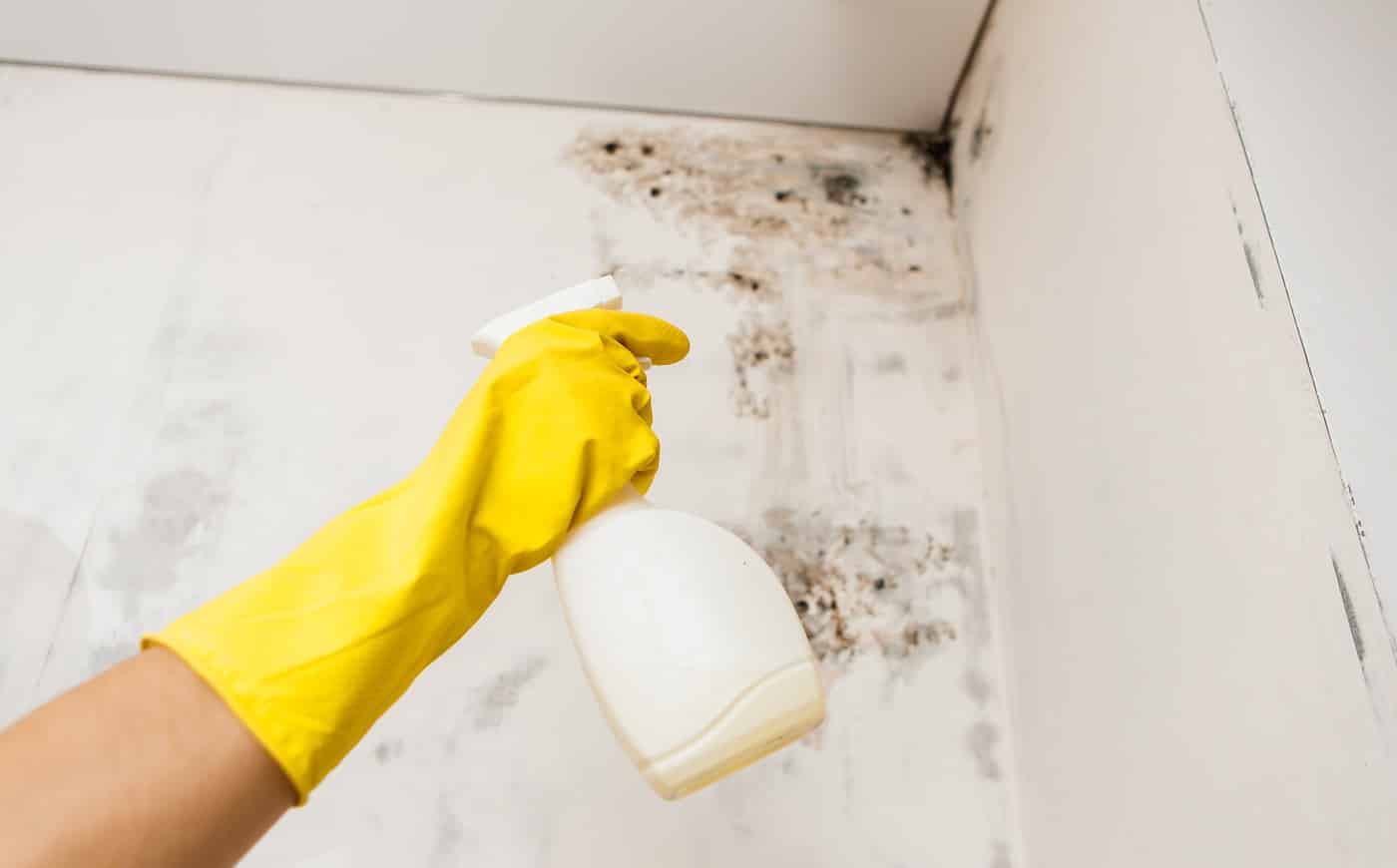 Mold Detection Kit Buyer's Guide
Now that we are done reviewing the seven mold detection kits available on the market, let's discuss something important.
Don't you wonder why is it that these specific seven made it to our list? If that is the case, then you are in luck. We have collected a little more information for your benefit and put together this brief buyer's guide. 
This guide will mention some crucial features you need to look out for when buying your first mold detection kit. 
Testing Methods
One of the most critical things in a kit is the equipment and supplies it provides. The kit must have proper swabs or strips to collect the sample. This is because looking for strips or swabs elsewhere becomes an added cost, which is not ideal. However, most kits have either swaps or strips, if not both. 
Support
While some tests give you instant results, they do not always indicate in proper and accurate detail what the mold type is and if it is toxic. This is where adequate support is required. Having an accredited lab to test the samples, a responsive customer care team and tutorials on conducting the test are essential.
Price
Price is also an essential factor. The reason people opt for DIY kits is that they are supposed to be cost-efficient. Hence, it is crucial to pick something that will not eventually come up to the cost of hiring a professional service. Therefore, all the recommendations on this list are within an affordable price range.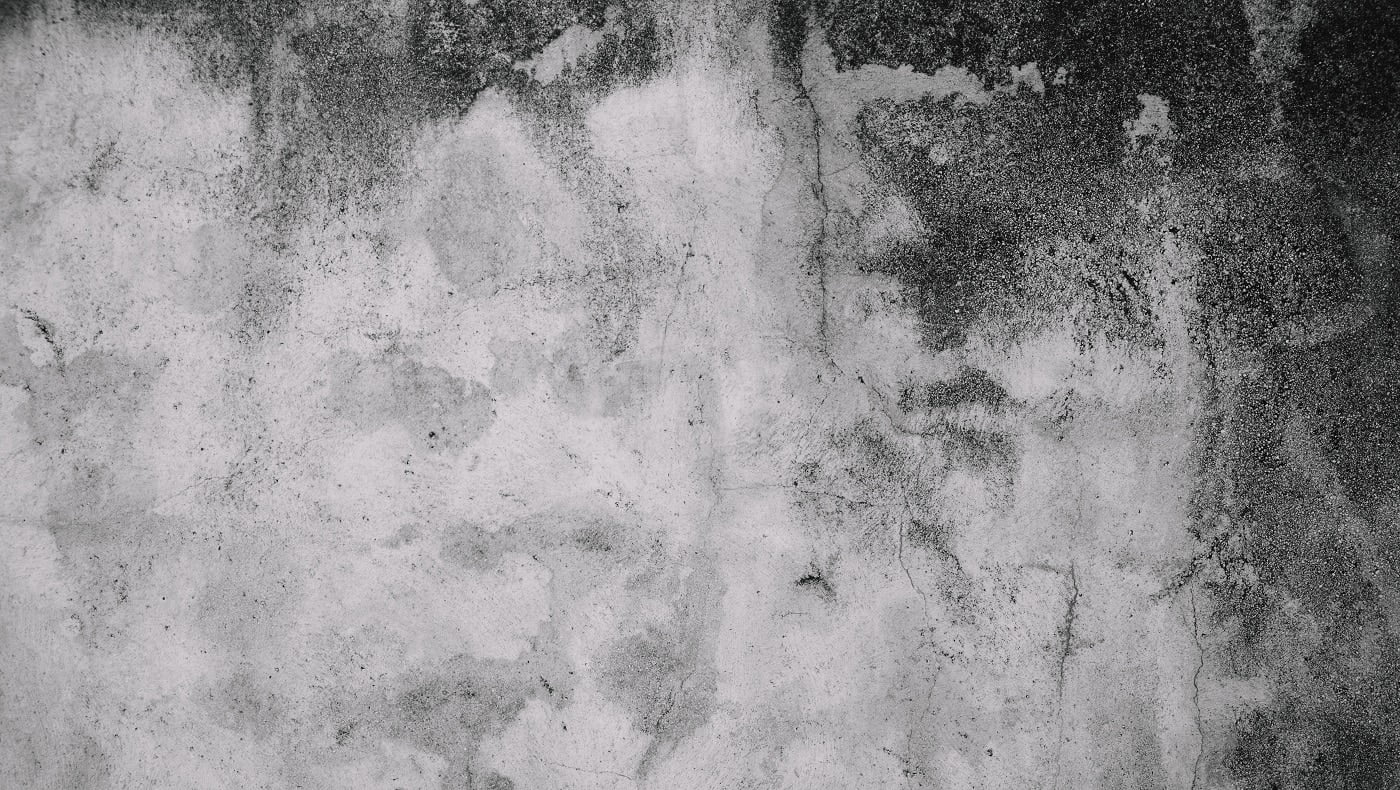 Verdict
On that note, we come to the end of our review of the seven best mold detection kits. We hope it has been an informative read and helps you pick the ideal one(s).
Before we go, we would like to reiterate some of our favorites. If you are not looking for an airborne testing method and only want surface tests, the Mold Inspection Network kit is ideal. This is because it has multiple surface kits at an affordable rate. However, for an all-around kit, Mold Armor is worth considering as it provides fast results and three testing methods.
Now, we must say goodbye, but we will return with many more such reviews. 
Until next time!
Related Articles