Stars are such wonders and their presence gets by unnoticed most of the time. We don't have the time nowadays to stop and admire the sky and realize the wonder of our world. Their representation has been impregnated in our memory from ancient times, although it is far from the reality. Making paper stars in colorful tones and gluing them together in order to create a tri-dimensional star and spraying them or glittering them is a fun, easy project that every kid will love. And you along with them. So we challenge you today to start a DIY Paper Art Projects and Learn How to Make 3D Paper Stars [Video Tutorial Included]. The process is fun, creative and quite easy and we can guarantee  you will love making them and that you will not be able to stop after that.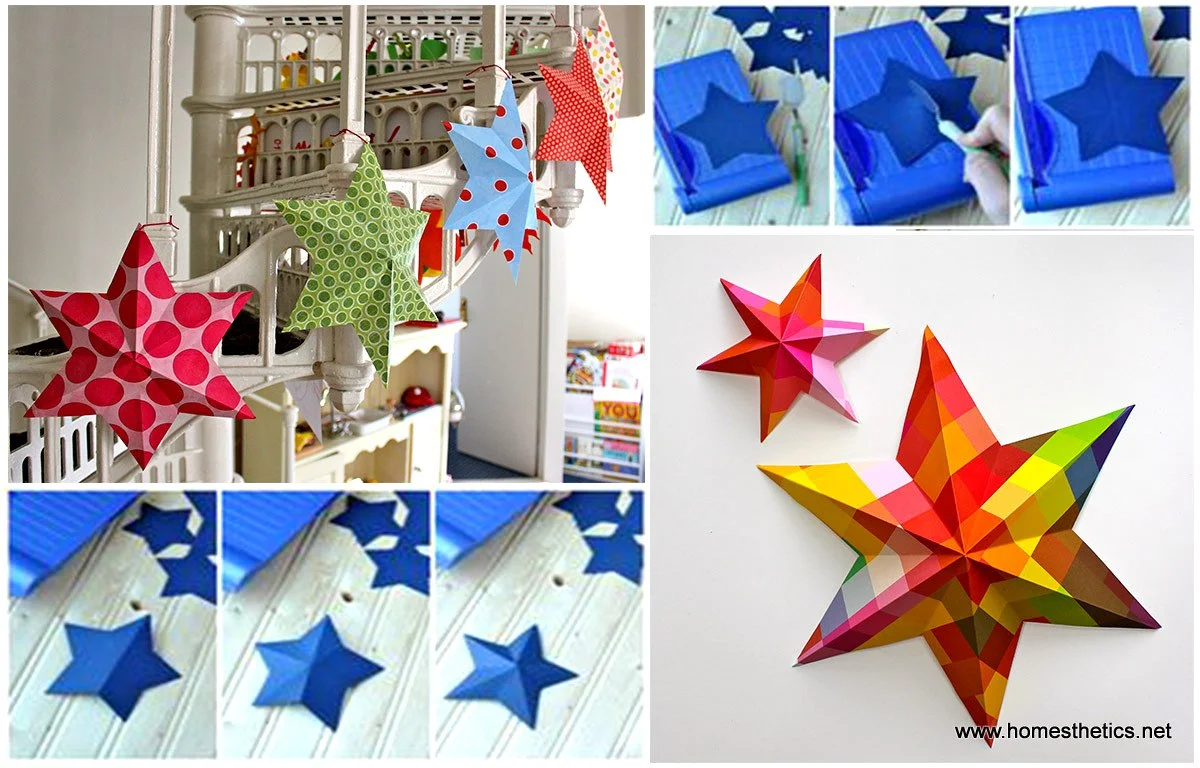 You can decorate anything with them, light them up with leds or use them as wall art. Their colors and size is of your own choosing and liking.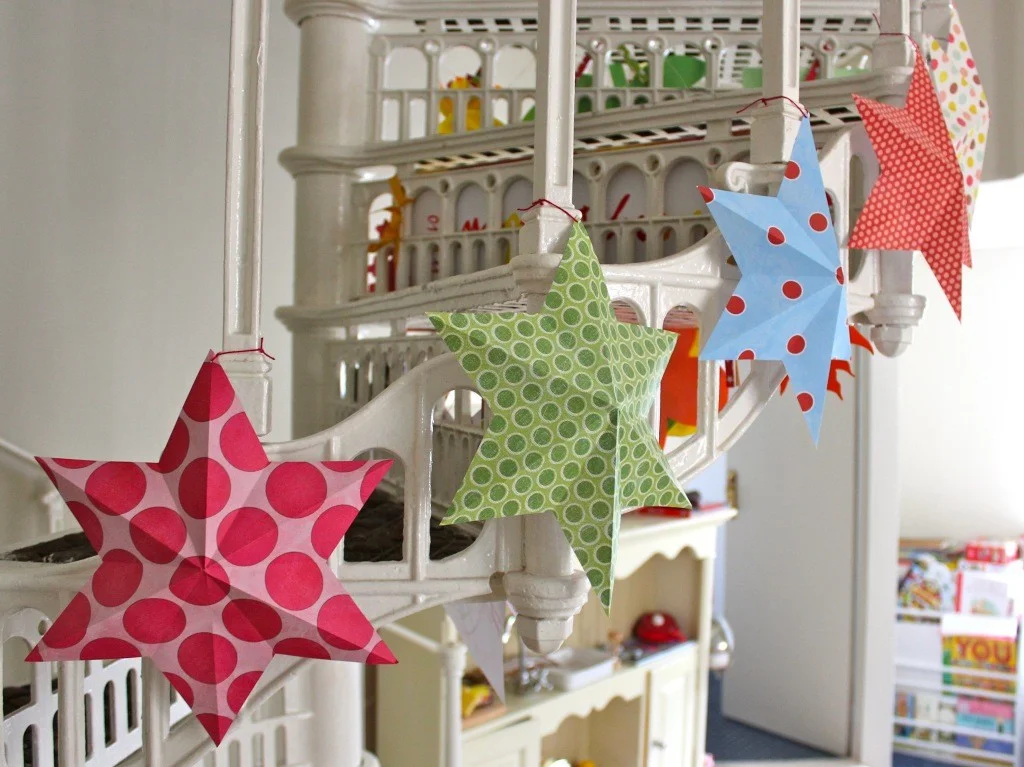 Use different colors, textures for different interesting effects. Then start embellishing them with buttons,lace, glitter, you name it. Just have fun with it!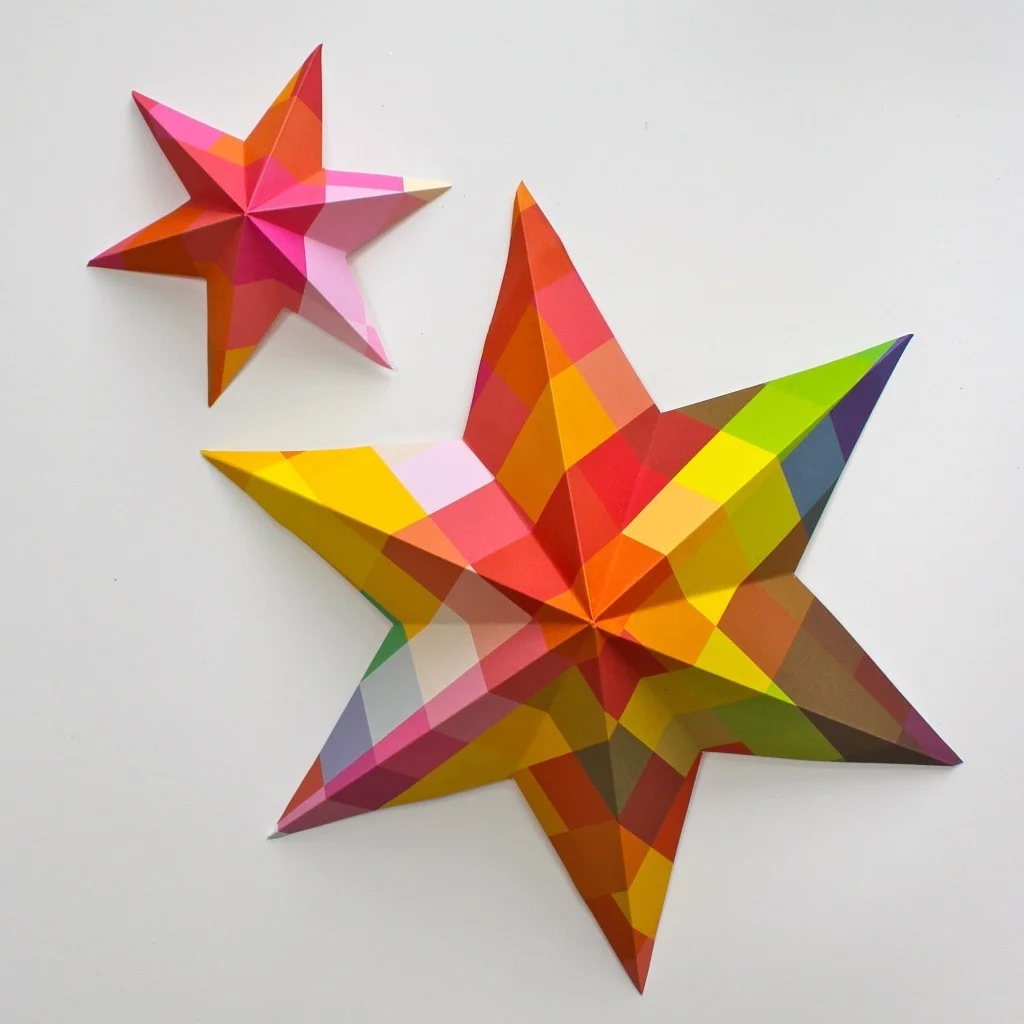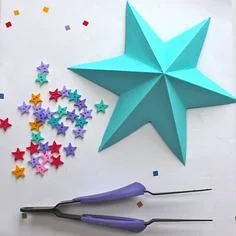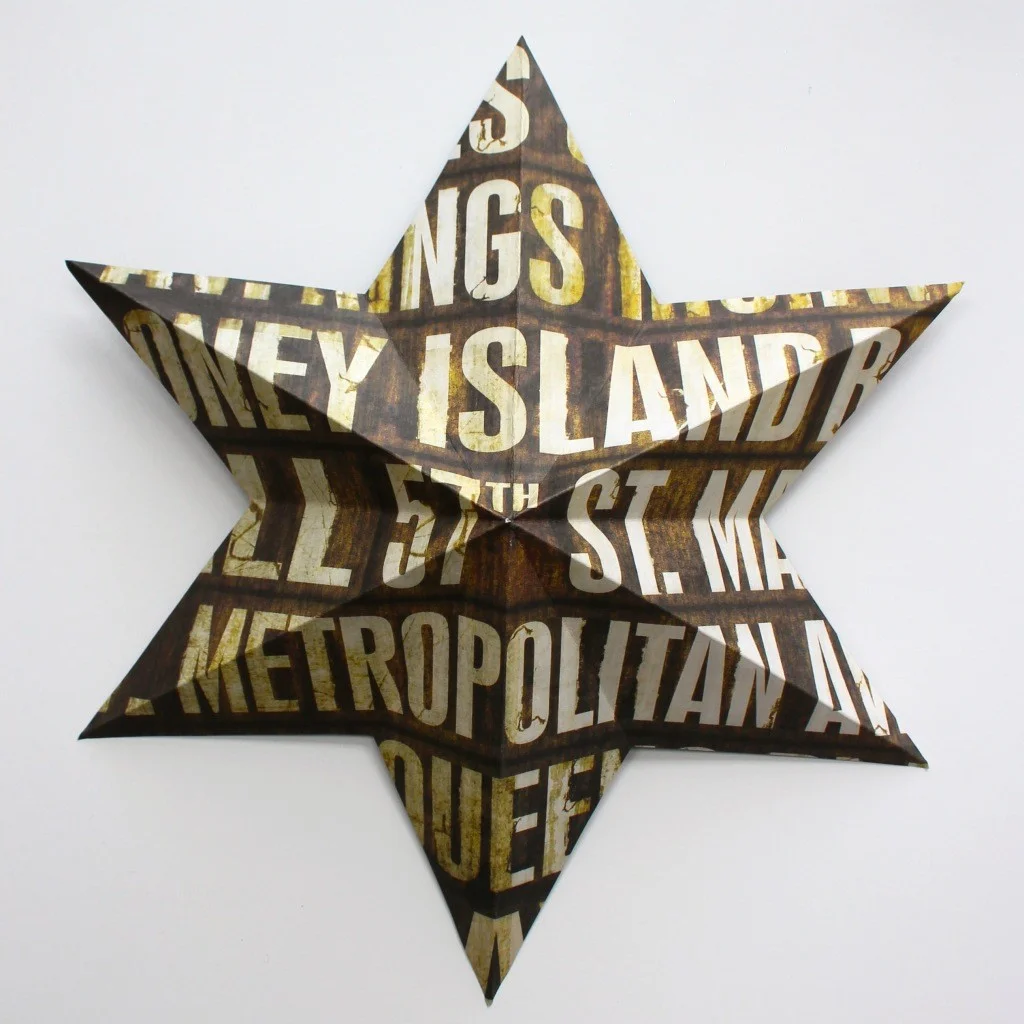 3D Star Tutorial:
By using just a ruler and a cup you can work wonders. Or if you are more experienced, you could use compasses.
Use a glass(round one) and choose its diameter.
Draw a circle around the glass and choose 6 equidistant points on the circle.
Draw lines between two points, skipping alternate ones and you will end up with the start in figure 3.
Cut out the star, and fold right-sides together along each of the INNER angles of the star – do this 3 times in total.
Turn over and fold wrong-sides together along each of the OUTER POINTS of the star, giving you your 3D shape – again, make 3 folds.
Refold and pop up your star.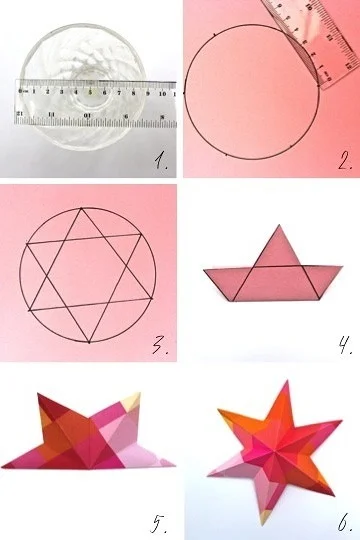 If you want to try the compass method, decide the circumference of your star, draw that circle and choose a point on it. Move the arms of the compass to mark either side of this where it bisects, and 'walk' your compass around the rim to make 6 marks in total – by holding the compass in the original position you won't need to measure.  Then follow steps 3-6 as above.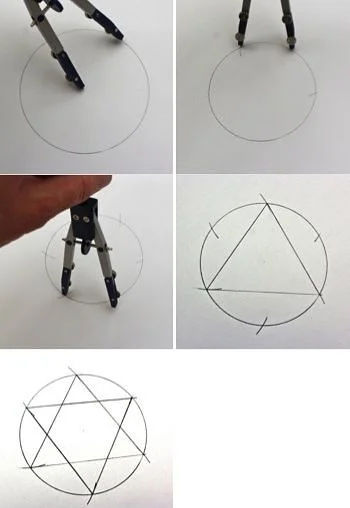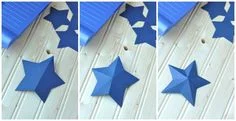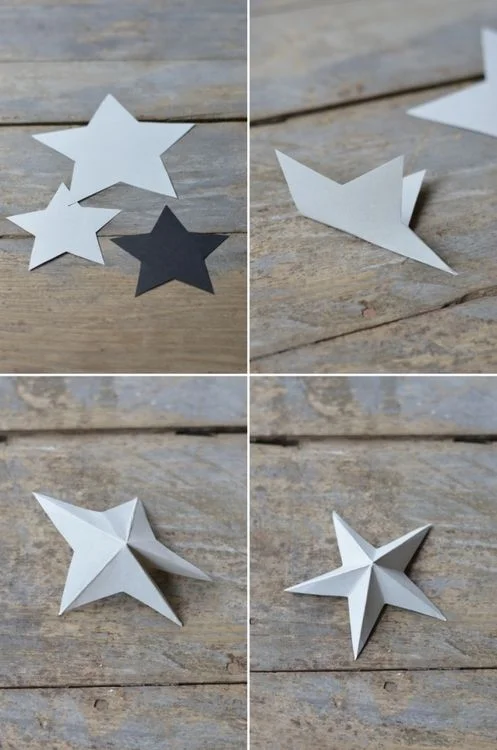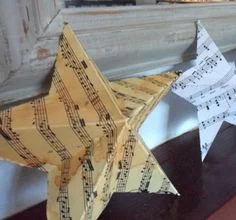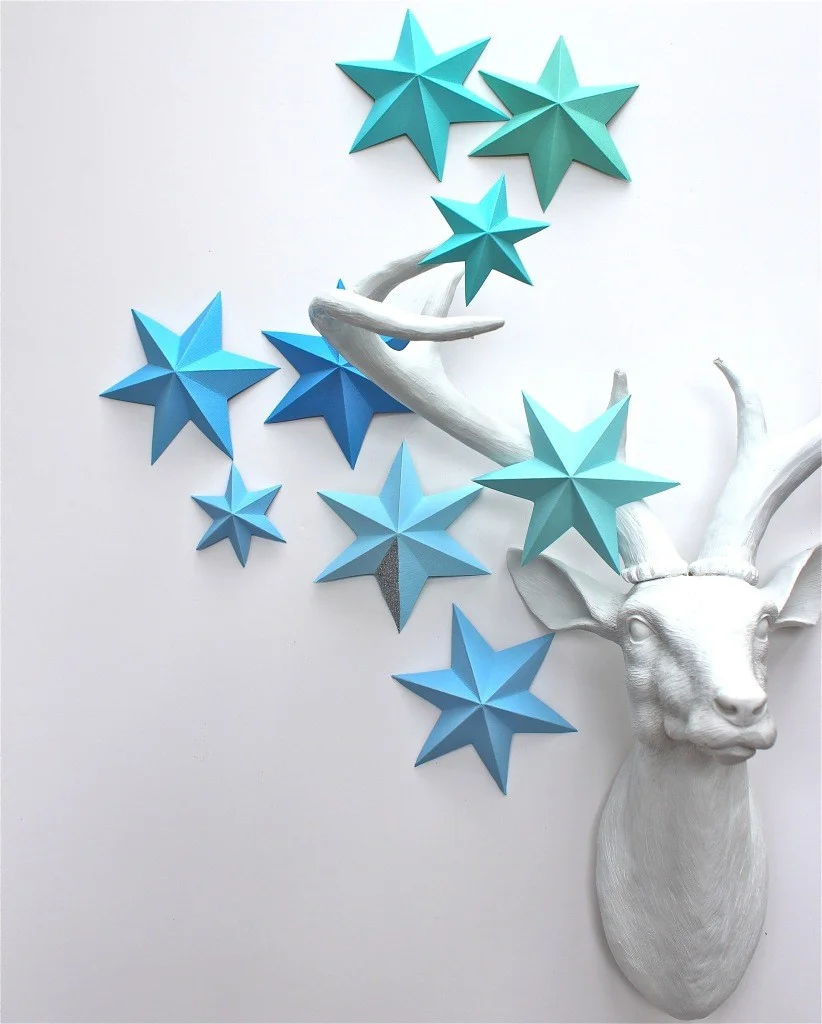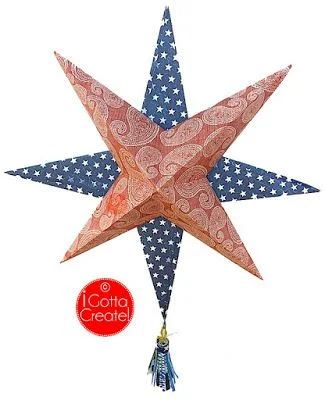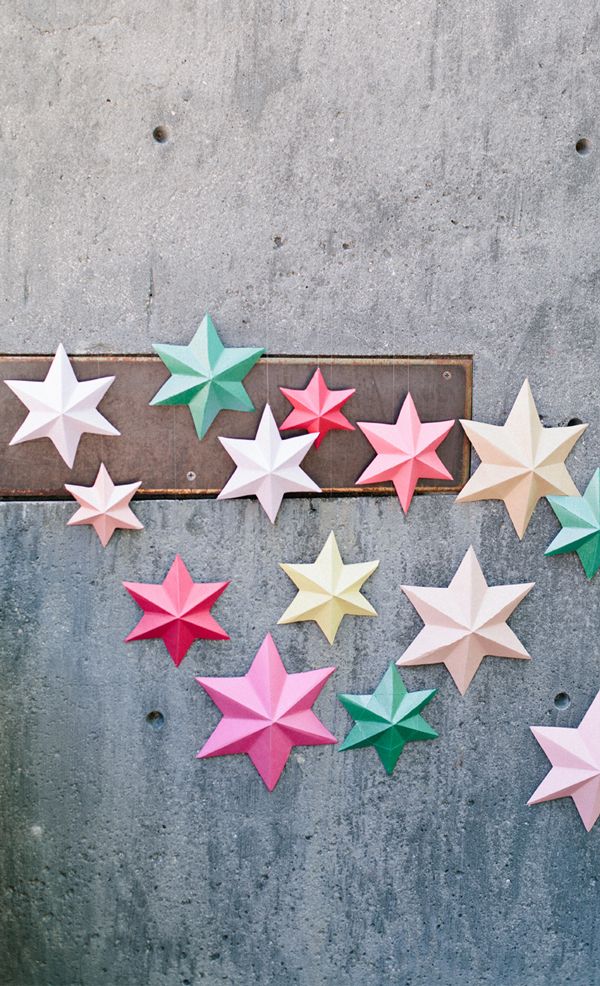 So what do you think? Would you try this fun project? Enjoy it as much as we did!