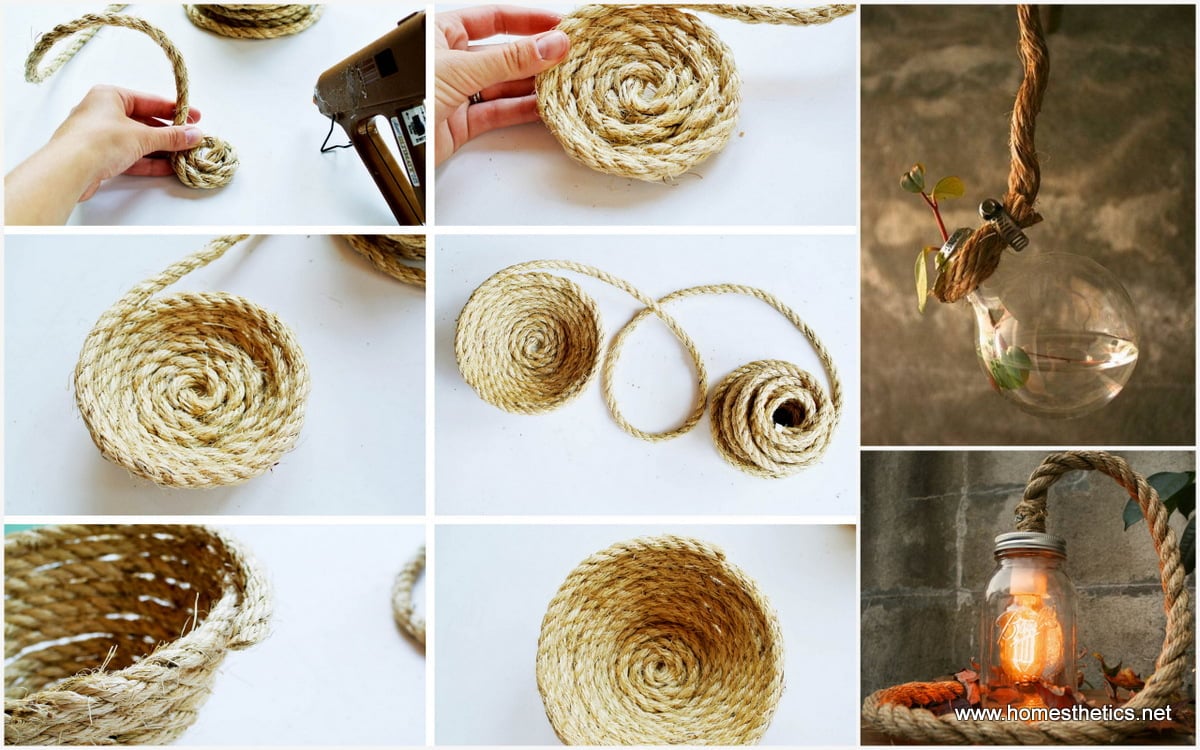 Rope has been present in our lives from ancient times and has gradually lost its purpose in our daily life. However, you don't have to be a sailor to own rope in your home and put it to good use and its rough texture and neutral tone can beautify many house holds and create interesting home decorations. Rope DIY projects usually require few items, are very low cost and do not request a lot of time investment from your part. Such a project implies the usage of old kitchen objects such as old mugs, bottles, containers, tin cans or old tires that by the magic of rope become beautiful assets to your home decor. Enjoy our 25 Easy DIY Rope Projects for Your Home Now!
1. Create room separators from rope- very subtle and elegant
Room separators can be quite expensive but your own rope wall with  your signature on  is worth much more.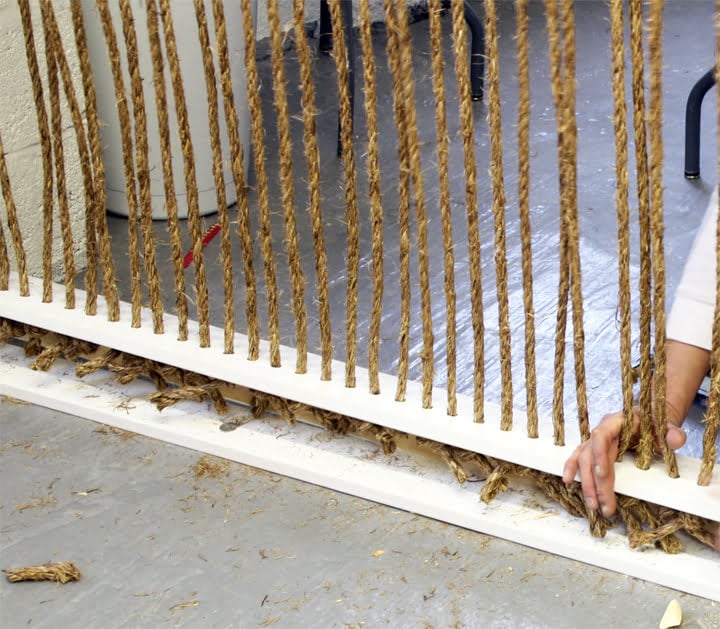 2. Rope coasters are very beautiful and easy to do
Throw in some rope and glue and voila rope coasters. Simple and beautiful.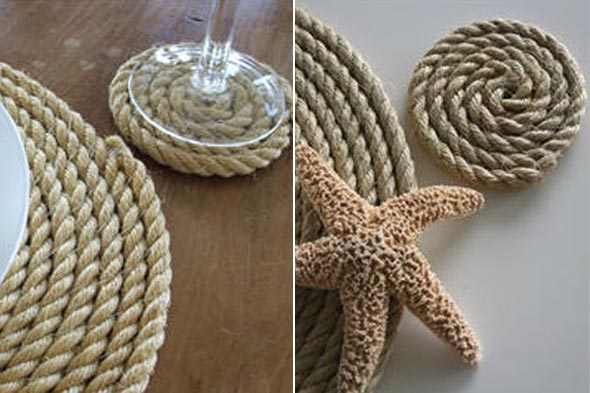 3. Recycle an old chandelier and cover it in rope for a dramatic effect
No reason to throw away a good chandelier. Add rope to its body and you have a new lighting fixture.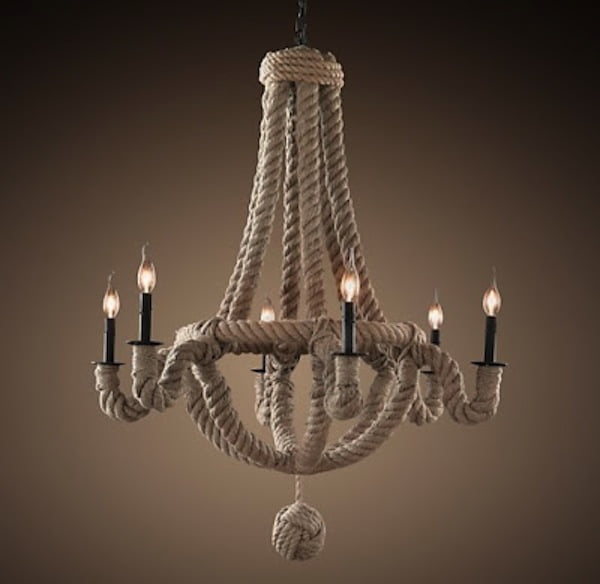 4. Cover drawer handle in rope
Drawer handles can get very ugly in time and yes, you can replace them easily, but you can also embellish them with rope.

5. Use rope and a glue pistol to create bathroom soap holders
You can actually find these in and home decor shop but you can easily make them by yourself.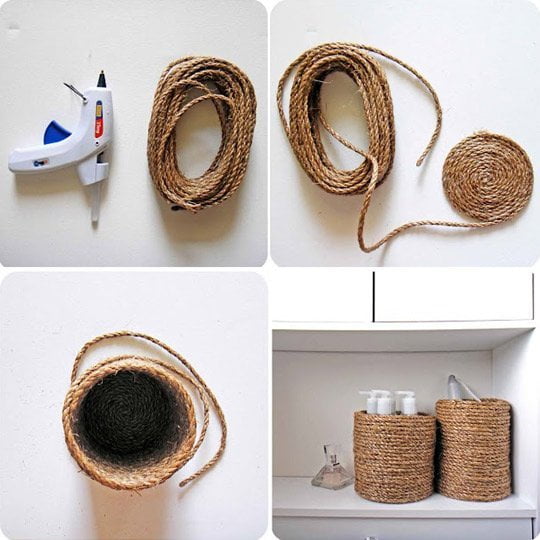 6. Rope rugs we really love
Rope rugs are the most beautiful item from our list. Just keep in mind to buy thick rope for a more interesting visual effect.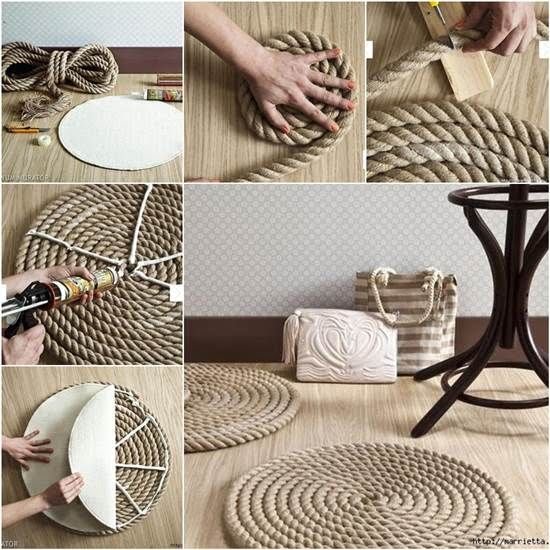 7. Glow in the dark light rope rug
Add light to your rope and you have a fun decoration . Just be careful not to get burnt.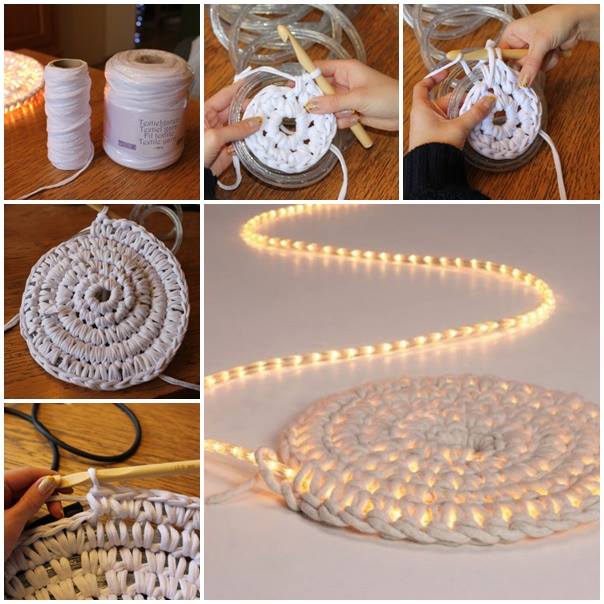 8. Hanging chairs with rope on your porch for a relaxing swing
Swings are such a treat so make your very own porch swing bed and hang it with thick rope.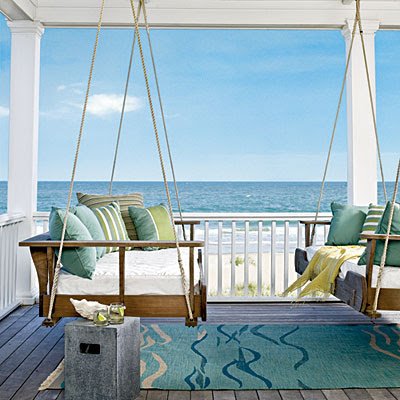 9. Add rope ladders to your bunk-beds
Why add solid massive wood ladders when you can add transparent rope ones?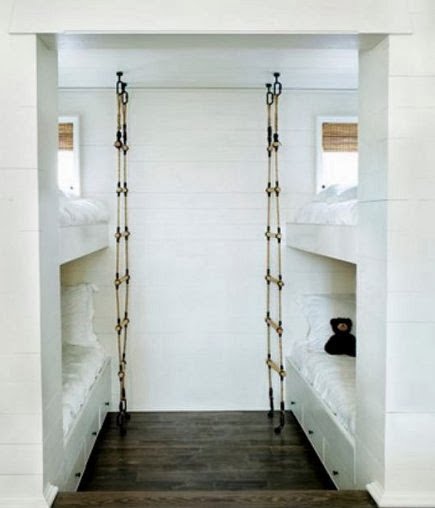 10. Cover an old tire in rope and create a small ottoman-for outdoor usage only, tires are toxic!
This is the most fun DIY rope project but, as stated, don't get carried away and place the ottoman inside. The rubber can be toxic to your environment.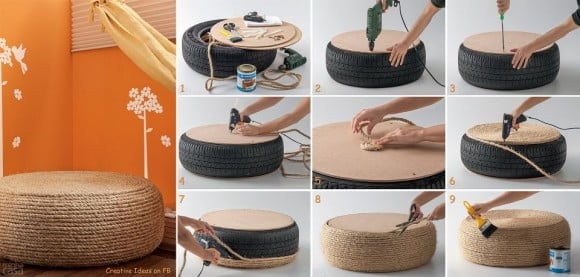 11. Go navy all the way and hang an old boat in your living room as a couch
We would definitely try this project ourselves. It looks so fresh and unique that you can't possible not love.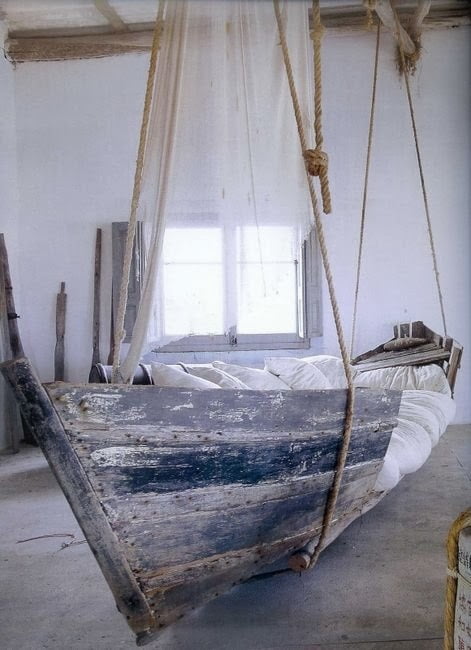 12. Intricate rope into a beautiful small rug
Rope rugs look even better when intricated due to the materials texture so get creative!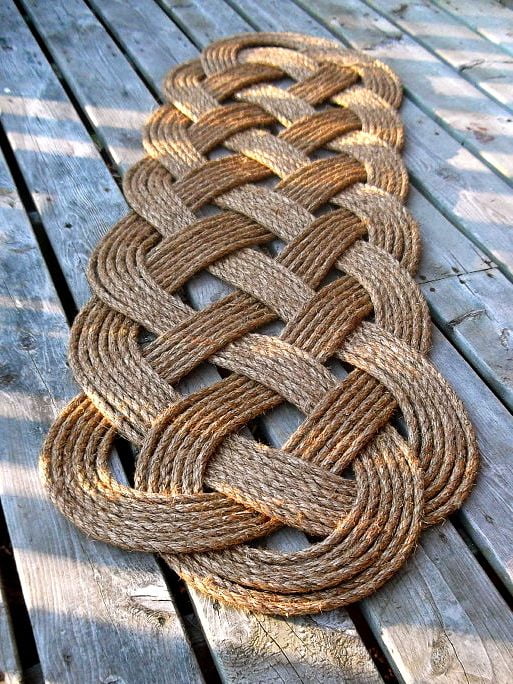 13. Create plate coaster with rope and paint
Choose light colored rope and some paint and personalize your coasters.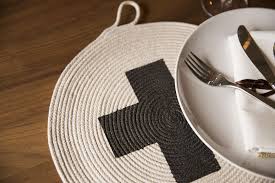 14. Add unusual lighting hung with rope
Modern interior decor implies a certain degree of unconventional and light bulbs hung with rope can fall under this category without any doubt.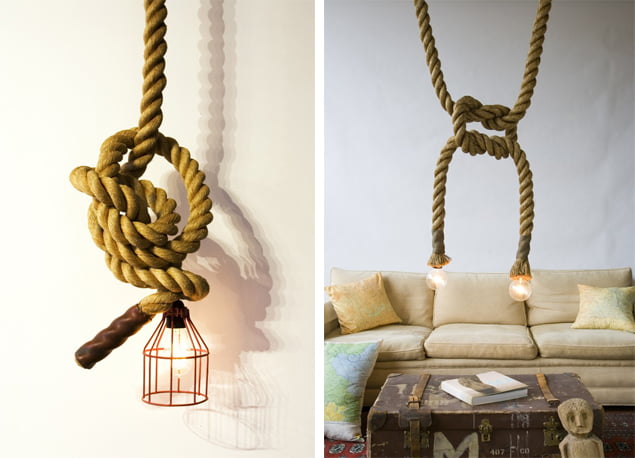 15. Cover an old lamp in rope
Don't throw away old house holds, recycle and bring them back to life.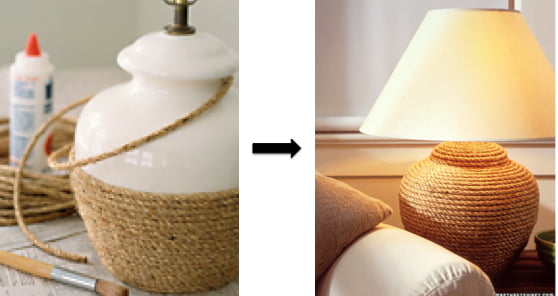 16. Use rope as stair banister
You don't actually need a wood or metal railway, try rope!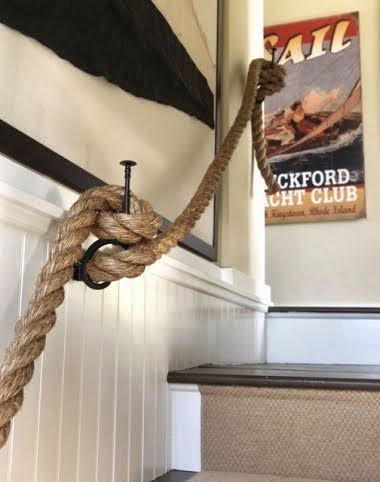 17. Have a rope hanging bed in your bedroom-why not?
Take swinging to the next level and swing to sleep every night.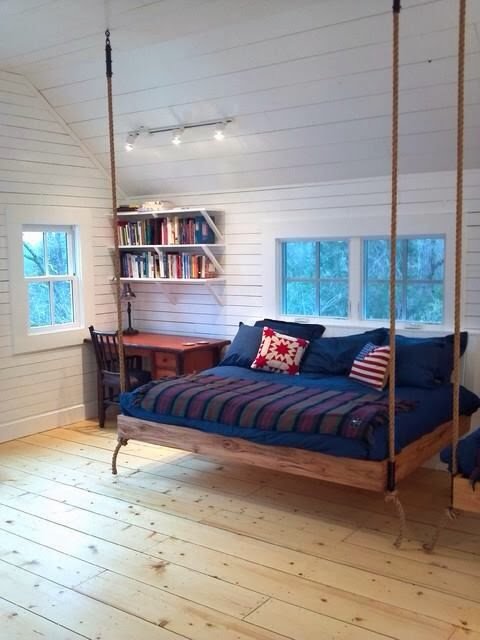 18. Hanging shelves are so beautiful and transparent. Careful with the equilibrium!
Don't have enough walls for all your shelves? Add rope shelves in front of a window. They are transparent enough and the position emphasizes the objects displayed on them.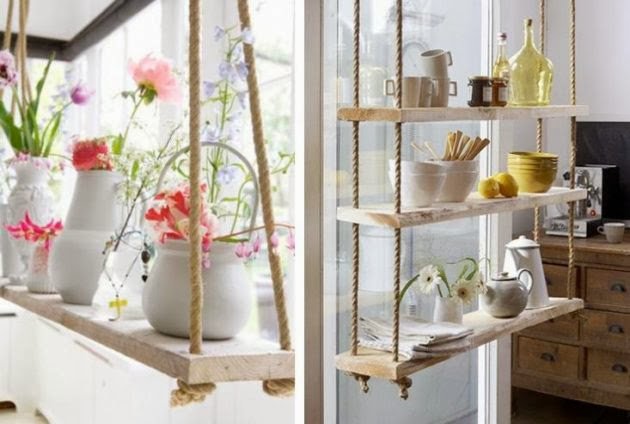 19. Decorate an old mirror frame with rope
Mirror frames are veyr important and can change the hole decor so create a nautical theme and cover the frame in rope.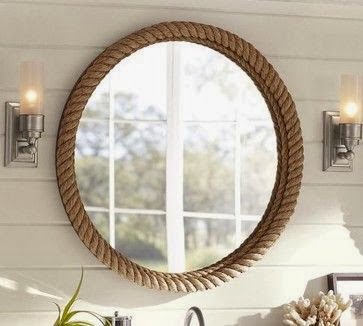 20. Create small rope baskets and decorate them with colorful thinner rope
Rope baskets are very useful for small storage and, as you can see, very easy to make.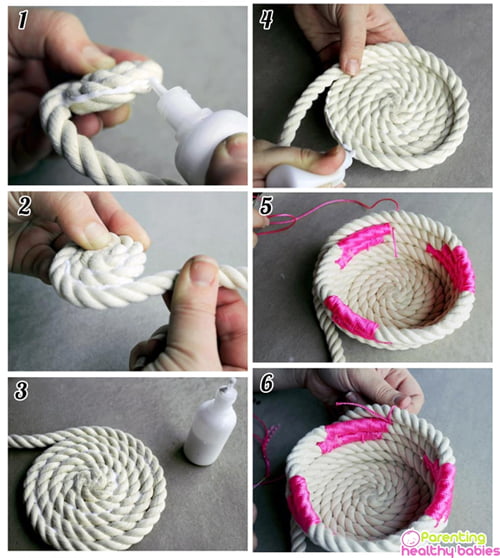 21. Make your very own rope bag for your market groceries
Beautiful and classy, a rope bag is perfect for those morning Saturday grocery shopping at the local market.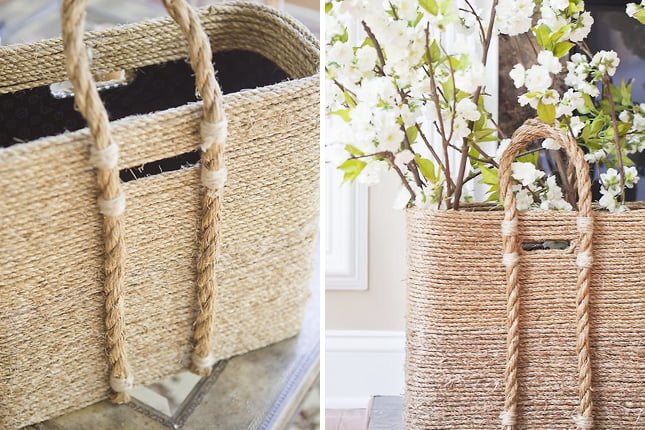 22. Small glass coasters in different colors
Keep your table wet free with rope coasters.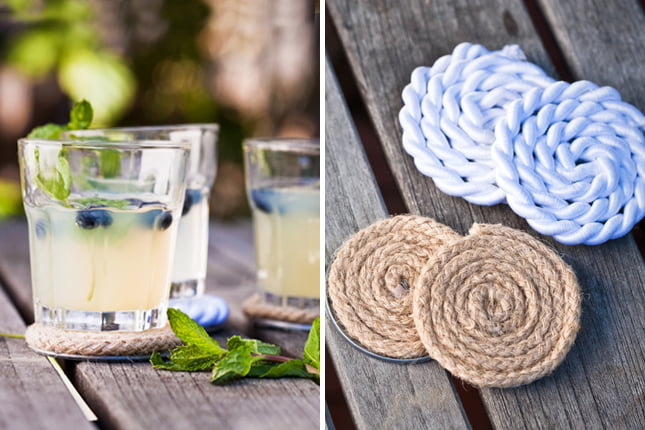 23. Add rope to a mason jar and create an unusual light
We know, lighting. Again. But we find this mason jar rope light simply beautiful.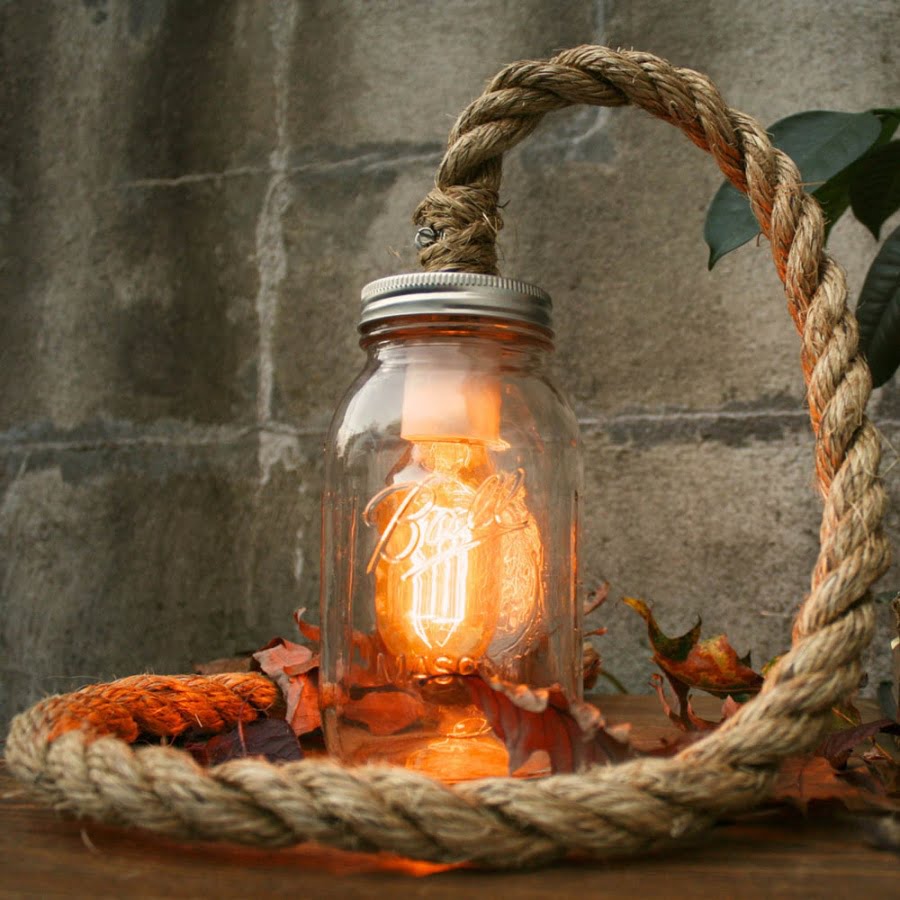 24. Delicate light bulb and rope plant holders
Fragile and delicate, a light bulb rope hung plant holder can be a very elegant and unusual home decoration.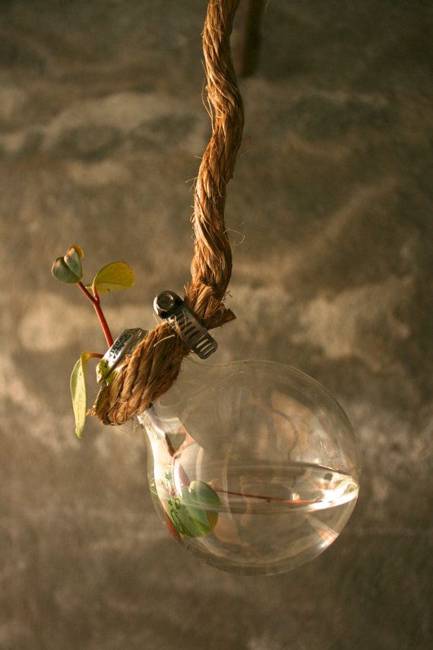 25. Last but not least- the classical rope swing
And because we mentioned swinging, the classical rope swing had to be included in this small collection. Swing away!