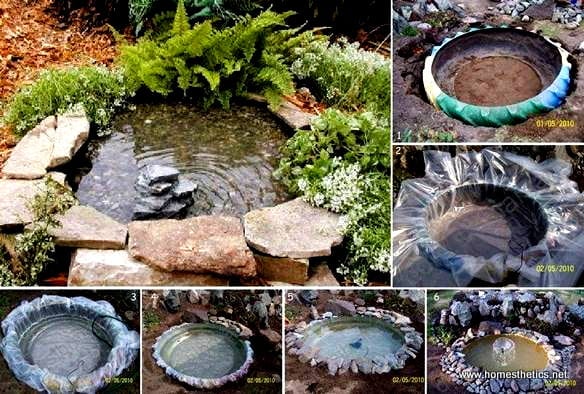 Creativity knows no boundaries. Nothing should stop us from enhancing our everyday life with something new, fresh, meant to reinvent us and refresh our desire to improve constantly. Here at Homesthetics we have featured dozens of DIY projects worth considering but this DIY Pond project that uses an old car or tractor tire is absolutely extraordinary. Mainly because it is a project that changes the landscape dramatically with little to no effort, nothing that you see in this short guide is hard, the entire job should not take more than 20 hours split into two days.
Moreover this project will enhance the environment, it will bring more birds into your backyard, you can welcome their visit with even more amenities like small or large tree homes. Your pond can be as elaborate as you want it to be. You can use only one tractor tire, two, three combined with other old car tires or you can displace the tires with another recipient able to satisfy your needs in matter of size. An old jacuzzi tub or bathtub carefully camouflaged for example can replace the tires easily. You can use more of these to create a bigger swimming pond, possibilities are endless.
Upcycle An Old Tire Into a Jaw-Dropping DIY Pond!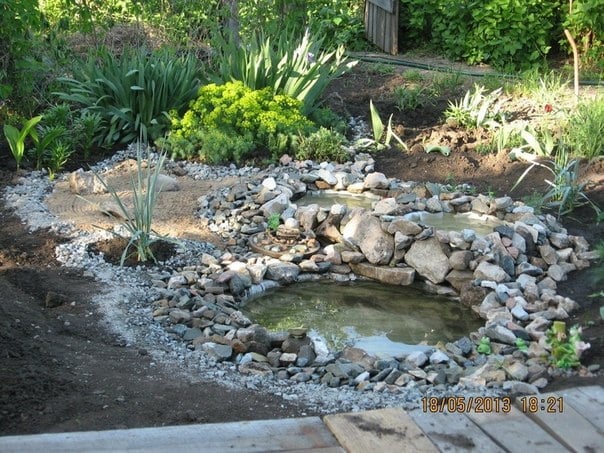 Moreover upcycled items that are hard to recycle naturally, such as old tires, are extremely rewardful for both your project and the environment alike. Basically the tire will last forever and you reuse an item that would have burnt a lot of energy to be recycled properly . Tyres can also be found in many many sizes so you can mix and match as much as you need, there is a size that can fit any garden.  We invite you to start this project today and enhance your backyard landscaping massively with a mirror of water that will completely transform your small green heaven.
Materials required for this DIY Pond Project
Old Tractor or Car Tires or Similar Recipients
Rocks of Different Sizes
Tarpaulin Like Material To Cover the Ensemble
A Few Buckets of Sand
Gravel
Tools Required
Simple Regular Shovel
A Jig Saw
Slab of Wood Or Any Item With Which You Can Level the Sand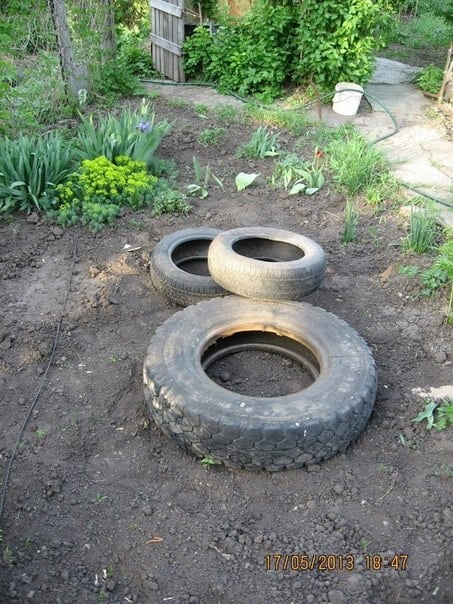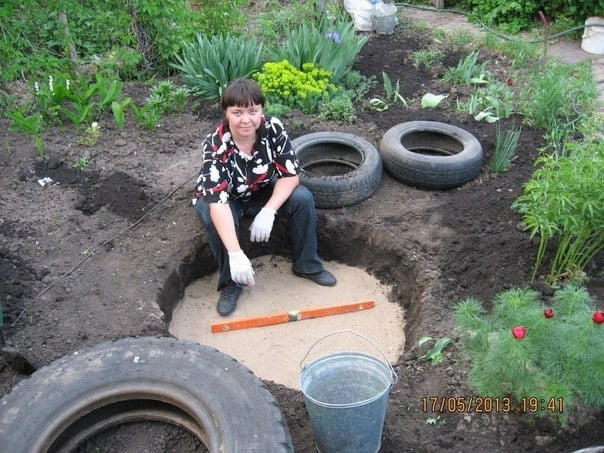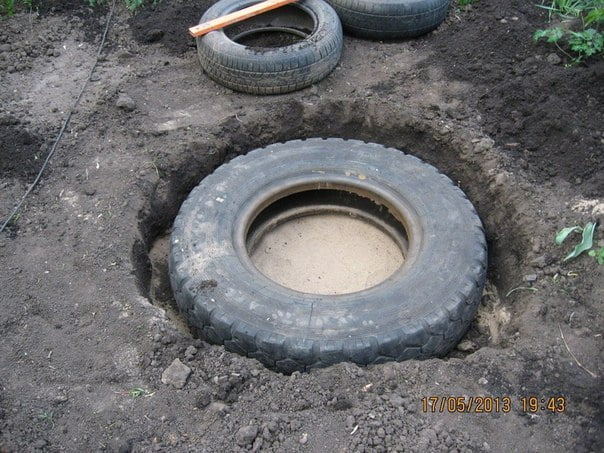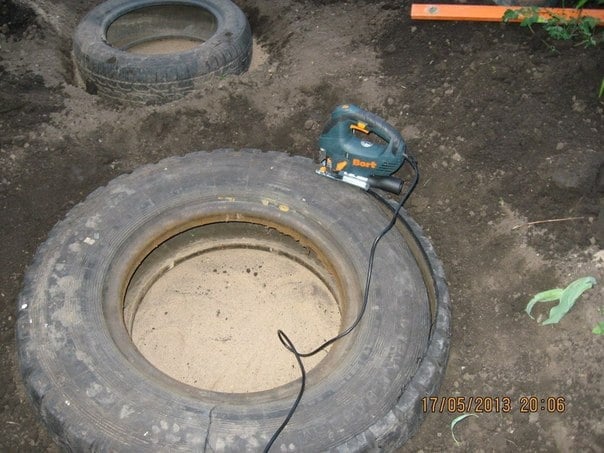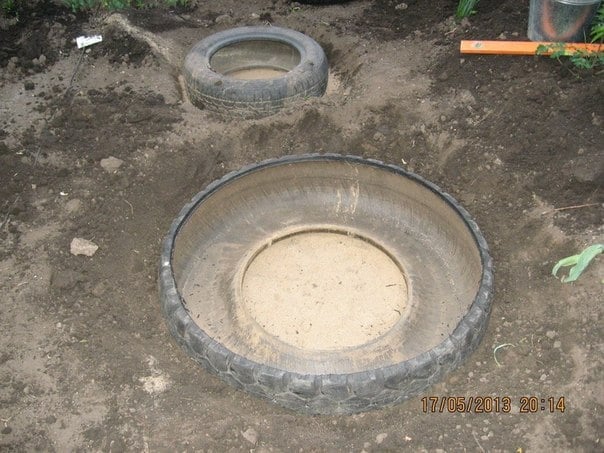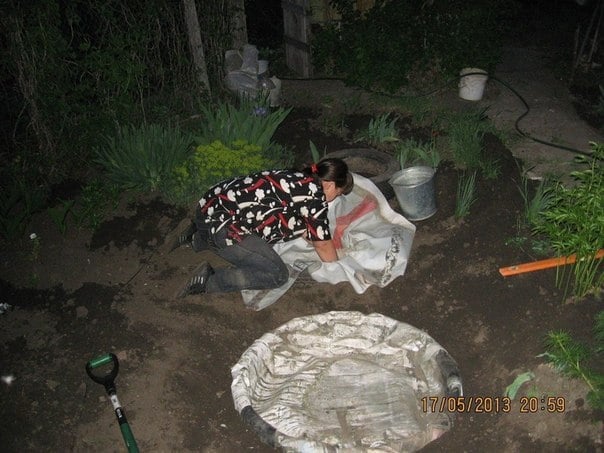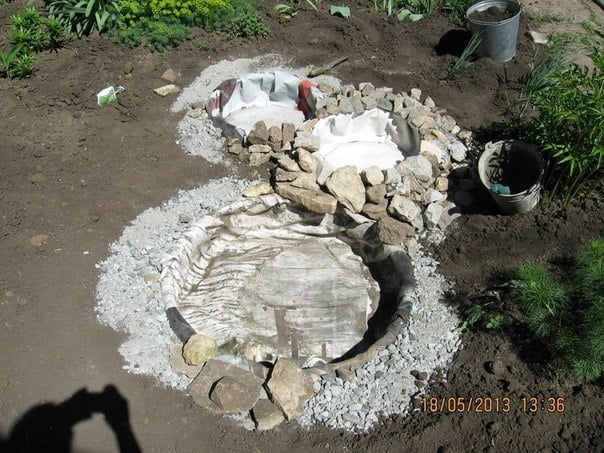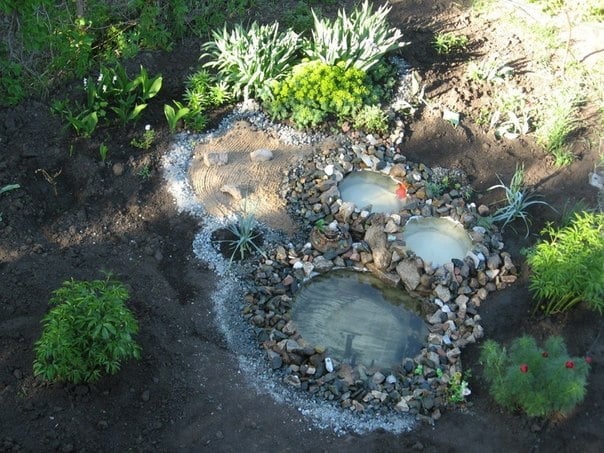 Related Articles
33 Calm and Peaceful Zen Garden Designs to Embrace