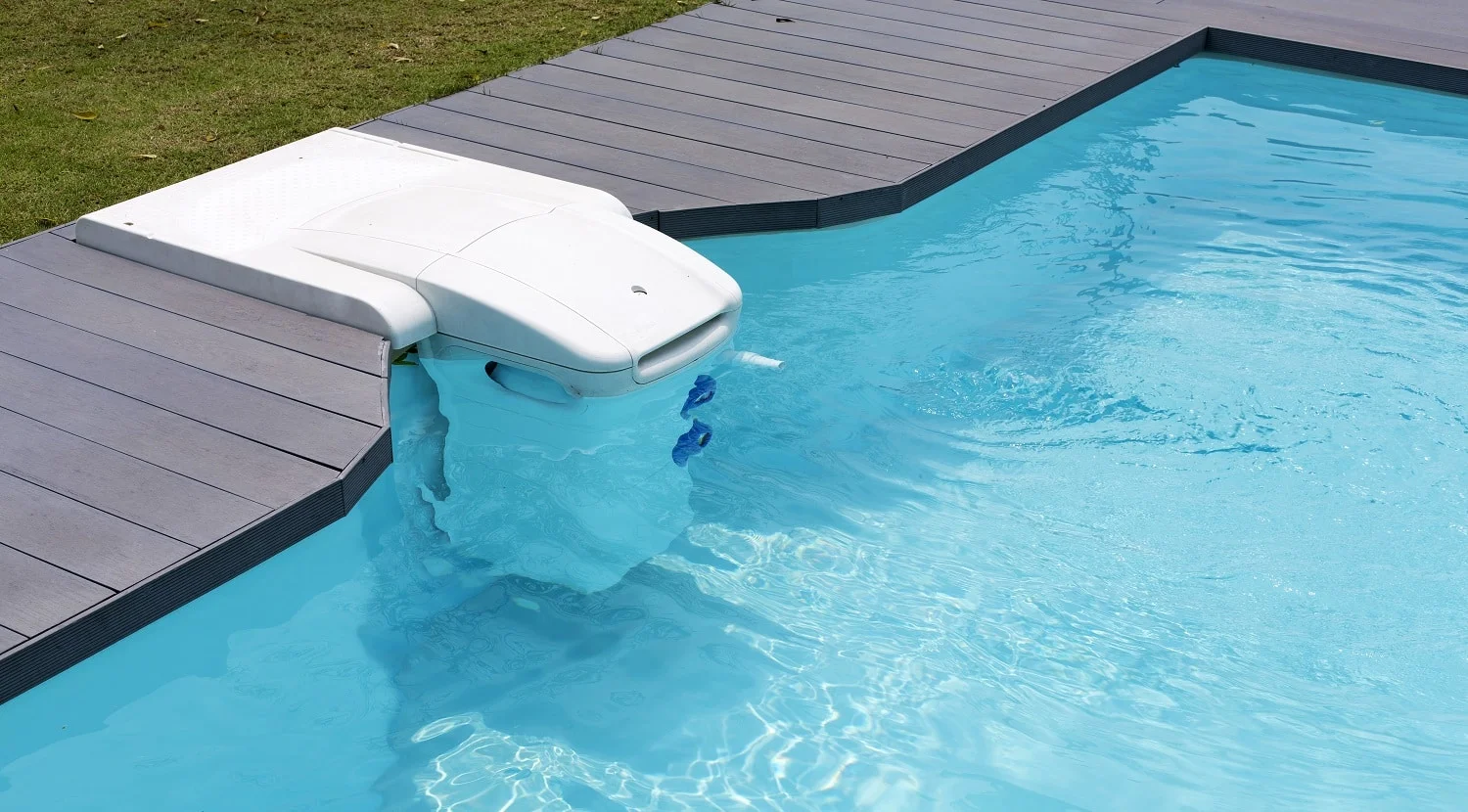 Fallen leaves, twigs, and other debris contribute to an unhealthy ecosystem for the aquatic life of your pond.
What's more? It creates a mess, compromising the beautiful landscape of your outdoor water garden. For these reasons and more, installing a pond skimmer is crucial to keep the value and appeal of your garden pond intact.
However, finding a unit that best meets your requirements isn't as simple as it seems at first. Plus, the wide availability of options in the market makes this task all the more time-consuming and hectic. This is why we've gone ahead and shortlisted 9 top picks for you to consider in 2022.
Through this guide, we've provided detailed reviews for each of our recommendations. Furthermore, the buyer's guide at the end of the article will help your decision-making.
So, without further ado, let's dive straight into the reviews.
Top Pond Skimmers 
IMAGE
PRODUCT
DETAILS

Our Top Pick

Our Top Pick

Tetra Pond In-Pond Skimmer

Compatible with 500, 1000, and 1900 GPH water pumps
Includes a 2-year limited warranty
Suitable for large ponds ranging from 500-1000 gallons

VIEW LATEST PRICE →

Aquascape 43020 Signature Series 200 Skimmer

Suitable for ponds up to 200 sq.ft
Compatible with pumps up to 3000 GPH
Weir size: 6 inches

VIEW LATEST PRICE →

OASE Swimskim Floating Pond Skimmer

Ideal for ponds up to 270 sq.ft
Strainer basket size: 55 cubic inches
Flow rate: 580 GPH

VIEW LATEST PRICE →

Waterscapes International BF1250 Pond Filter

Compatible with 2000 to 3000 GPH pumps
Includes 17-inch spillway and 1 1/2-inch bulkhead
Pond volume: 1250 gallons

VIEW LATEST PRICE →

Atlantic Water Gardens PS3900 Pond Skimmer

Weir door width: 6 inches
Ideal for ponds up to 200 sq.ft
Maximum pump flow: 3900 GPH

VIEW LATEST PRICE →

Aquascape Signature Series Skimmer Filter 43021

Ideal for ponds up to 400 sq.ft
Pump flow rate: 4000 GPH
Includes rigid debris basket and filter mat

VIEW LATEST PRICE →

Waterscapes International PS4500 Pond Skimmer

Includes a 9-inch weir door opening
Perfect for ponds up to 600 sq.ft
Water flow of pump: 2000 to 4000 GPH

VIEW LATEST PRICE →

Little Giant 14940172 Skimmer

Pump water flow: 10,000 GPH or 5000 GPH
Comes with a 9-inch weir door opening
Includes inlet screen

VIEW LATEST PRICE →

EasyPro PS4E Eco-Series Prelude Pond Skimmer

Maximum water flow: 1800 GPH
Ideal for mag drive pumps
Suitable for preformed ponds

VIEW LATEST PRICE →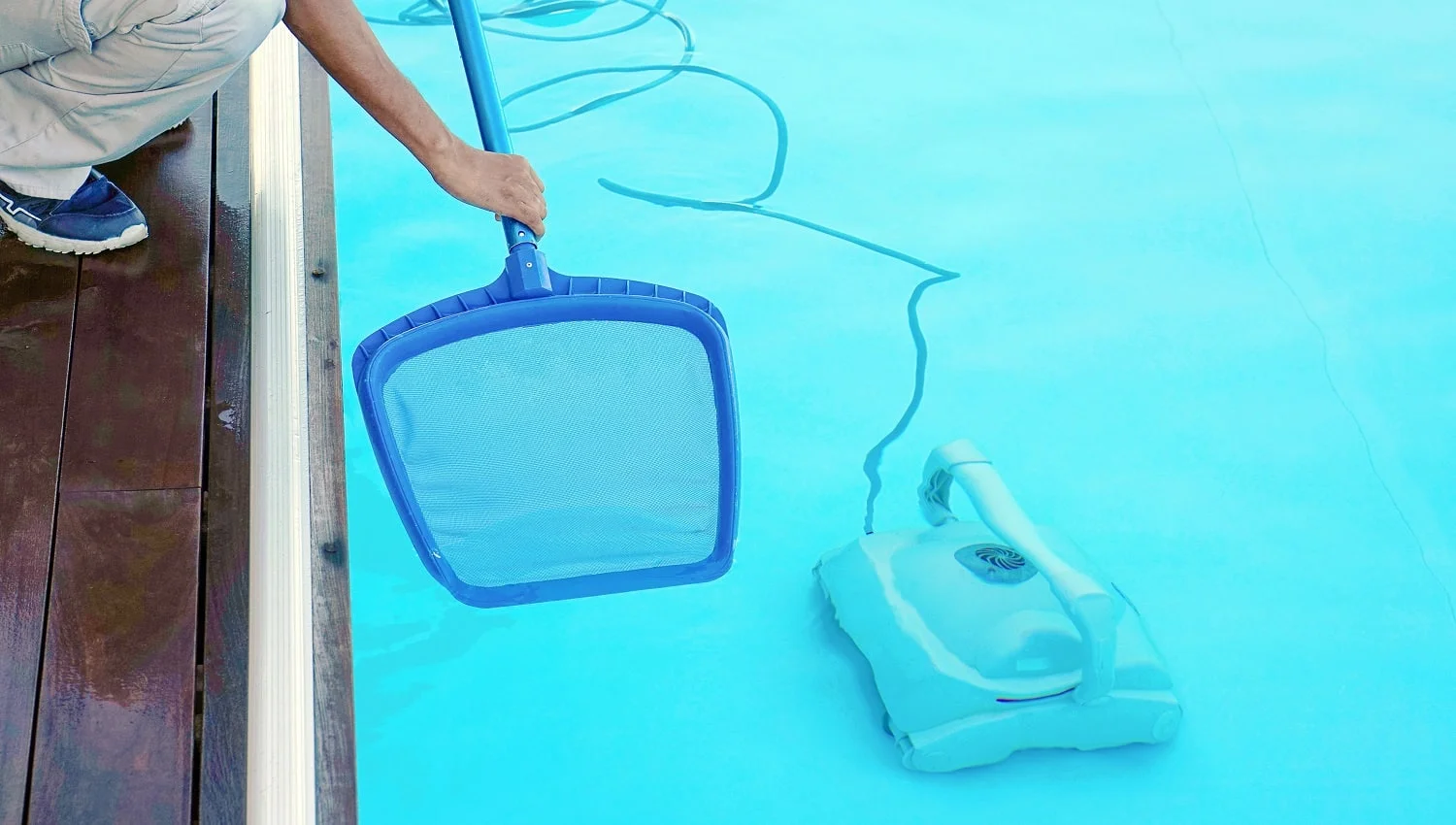 Keep your flexible or preformed pond clean by skimming off debris before it sinks using this in-pond skimmer from Tetra Pond, a leading producer of innovative equipment and fish food for over 50 years. It acts as a pre-filter for your water pump, making the cleaning process hassle-free.
Sale
Why Did We Like It?
You'll have one less thing to worry about with the Tetra Pond Skimmer as it makes cleaning the pond convenient. It acts as a pre-filter when used with water garden pumps, skimming off debris from the water surface in the nick of time to prevent clogging.
The skimmer is also compatible with the Tetra Pond water filter, which, in turn, helps make your pond the focal point of any outdoor space. That's not all; you'll be pleased to know that the unit is relatively easy to install.
All you need to do is position the skimmer on your preformed or flexible pond shelf or block after connecting it to a suitable water pump. It draws water from the surface in order to clean it; later, it collects the debris, algae, and leaves in the basket and replaceable filter pad.
What Could've Been Better?
Truth be told, the Tetra Pond Skimmer is a reliable option that helps improve the life cycle of your water pump. However, we noticed that it lacked stability, making it prone to tipping over. To tackle this issue, Tetra Pond should focus on making its base a bit wider.

Pros
Protects the pump from clogging

Easy to install

Ensures efficient cleaning of the pond

Reliable option
Cons
Its base needs to be wider
Aquascape, a leading manufacturer of water features, pondless fountains, and pond products comes forth with an excellent product. The 43020 Signature Series 200 Skimmer from the brand ensures efficient mechanical filtration of your pond to maintain optimal water conditions, thanks to its rounded patented design.
Why Did We Like It?
Constructed using professional-grade, UV-protected, high-density polyethylene, the rounded Aquasure 43020 Skimmer ensures maximum strength. So, rest assured that it won't warp over time, unlike other, low-quality plastic filters. This is backed by a lifetime warranty, giving you peace of mind at the time of purchase.
We loved Aquascape's patented and innovative skimmer design as it provides effective mechanical filtration that improves water quality, in turn, reducing the need for maintenance. You can easily install the skimmer, even in freeze-thaw conditions, in order to provide a protected location for the pump.
Furthermore, it includes all the required fittings and installation components for the purpose, including an optional filter brush cartridge. The leaf and debris net collects the unwanted debris and algae from the surface of the pond. On the other hand, you can utilize the filter brush cartridge in case additional filtration is needed.
What Could've Been Better?
First-timers may find the installation procedure a tad time-consuming, but it's relatively simple once you start following the directions. That said, setting up the skimmer as per the given instructions is critical to avoid leakage issues, like the ones we, unfortunately, came across.

Pros
UV-protected and durable

Backed by a lifetime warranty

Includes necessary fittings and components

Efficient mechanical filtration
Since its foundation in 1949, OASE has managed to take inspiration from nature to develop innovative home water gardening tools and equipment like the Swimskim Floating Skimmer. It floats on the water surface of your pond, generating powerful suction in order to remove unwanted leaves and debris.
Why Did We Like It?
The best part about setting up the OASE Swimskim on your pond's surface is that it offers a strong suction without the need for a seperate pump. Simply plug it in and drop it in your existing pond for it to float along the surface. You don't even have to bother about making modifications or cutting into the pond liner for its installation.
What's more, the powerful skimmer is capable of removing large amounts of debris, pollen, dust, and leaves from the pond within no time using its leaf basket. In addition to that, it increases water circulation and air injection to improve water quality.
The unique combination of cleaning and aeration is what impressed us from the get-go. It oxygenates the water of your pond, which, in turn, allows its marine life to flourish in a healthy ecosystem.
What Could've Been Better?
The only downside to using the OASE Swimskim Skimmer is that it requires regular cleaning because it gets clogged pretty easily. This can be a bit of a hassle owing to hectic schedules and busy lifestyles. Nonetheless, it helps keep your pond clean and aerated by adapting to different water levels.

Pros
Compact design

Perfect for retrofitting applications

Easy to install

Integrated aerator for oxygenation

Adapts to different water levels and conditions
Cons
Requires frequent cleaning due to clogging
Next up on our list, we have the BF1250 pond filter and waterfall spillway from Waterscapes International, a brand dedicated to creating a wide variety of beautiful ponds and waterfalls. Available in three different size options, the two-in-one unit is perfect for small ponds and water gardens.
Why Did We Like It?
Featuring a rugged, high-density polyethylene shell, the Waterscapes International BF1250 is a durable option to consider. It's also backed by a lifetime warranty so you can rest assured of its efficiency and performance for the years to come.
Apart from ensuring reliability, the skimmer offers exceptional functionality. Not only does it filter the water of your pond by removing leaves and debris from its surface, but it also enhances the elegance of your backyard.
The waterfall spillway is available in three different size options for you to choose from. It can be easily installed in a small pond; just make sure the area beneath the overflow lip is sealed. In fact, the unit also comes with a filter pad, liner attachment flange, removable bottom grate, media bag, and bulkhead fittings, further adding to your convenience.
What Could've Been Better?
Without a doubt, the WaterscapeBF1250 is a value for money option that keeps your pond beautiful and clean. However, we find it imperative to mention about its water leakage issues. Other than this, it doesn't come with an adapter to help you connect it with the tubing.

Pros
Easy to install

Sturdy design

Features a waterfall spillway

Lifetime warranty on the enclosure

Perfect for small ponds and water gardens
Cons
Water leakage issues

Doesn't include an adapter
Atlantic Water Gardens, a premium manufacturer of some of the finest water feature products in the United States, is here with just what you need for all your pond projects. On that note, we're pleased to introduce you to the PS3900 pond skimmer designed to ensure maximized skimming efficiency.
Why Did We Like It?
Thanks to its black anodized stainless steel construction, the PS3900 skimmer from Atlantic Water Gardens is known for its structural rigidity and incredible strength. Consequently, it eliminates the concerns related to warping and deformation over time for maximum longevity.
But that's not all; the unit comes with multiple filtering options for versatile use. You can customize its filtration process by choosing between mats, nets, and brushes, depending on your pond's requirements.
Once the required connections are made, it utilizes its superflow weir door to maximize skimming efficiency. The skimmer not only cleans surface debris from your pond at a lower operational cost but also houses and protects your pump from clogging. That said, we also liked its sturdy lid as it supports foot traffic and natural rock camouflage.
What Could've Been Better?
We did come across a significant issue while using the PS3900 skimmer from Atlantic Water Garden. In certain instances, the unit may trap fishes along with the debris while filtering the pond water owing to the absence of an inlet screen. However, this can be avoided, provided you add a grate to block the weir opening.

Pros
Efficient skimming function

Incredible strength and rigidity

Multiple plumbing and filtration options

Versatile functionality
Cons
Fishes may enter the weir opening
When it comes to skimmer filters, Aquascape is a brand we rely on, especially because of its sheer excellence and dedication to customer satisfaction. That's why we had to introduce you to the Signature Series Skimmer Filter from the brand. Equipped with a commercial-grade faux rock lid, it blends perfectly with your outdoor landscape.
Why Did We Like It?
The Aquascape Signature Series 43021 Skimmer features a high-density polyethylene construction teamed with a rounded design to ensure maximum strength and rigidity. Being corrosion-resistant, it serves as a durable option, backed by a lifetime warranty from the brand itself.
Furthermore, the unit comes with a filter mat that helps remove smaller debris and particles from the water surface, which is then collected in its large-volume, rigid basket. Once installed, it removes the unwanted leaves, algae, and residual food particles within no time, reducing the need for regular pond maintenance.
That said, for us, the highlight of this skimmer has to be its commercial-grade natural-looking faux rock lid. It resembles the textured feel and appearance of a real stone, seamlessly blending into the pond design and surrounding landscape. In fact, its lid also includes grooves to provide space for mulch and gravel.
What Could've Been Better?
Seeing its price, we expected Aquascape to provide all the necessary fittings required for the installation of the 43021 Signature Series Skimmer. But unfortunately, it didn't stand out in this aspect, primarily because it didn't include hose fittings to help make secure connections.

Pros
Rigid and high-density construction

Corrosion-resistant

Improves the quality of water

Commercial-grade faux rock lid

Efficient mechanical filtration
Cons
Doesn't include hose fittings
Waterscapes International is a popular and trustworthy name in the water gardening industry, which deals with the production of credible pond cleaning tools and equipment. And the PS4500 skimmer doesn't fall behind in terms of performance and functionality. It prevents the loss of water by providing a protective housing to your water pump.
Why Did We Like It?
Constructed using high-density polyethylene, the Waterscapes International PS4500 comes with structural rigidity that's bound to last over the years. You won't need to worry about getting it replaced anytime soon, making it a reliable option worth considering.
Apart from that, it's designed to be easily camouflaged with plants and natural materials like rocks and stones. In other words, the skimmer, when installed, blends perfectly well with the outdoor landscape of your garden, completing its overall aesthetic appearance.
Equipped with a 9-inch weir door, the unit improves water flow in order to draw more debris and leaves from the water. The trapped debris is then collected in its rigid basket, which is relatively easy to use.
What's more, is that it comes with a filter grate to support biological material and the filter pad. In turn, the skimmer purifies the pond water with beneficial bacteria for aquatic life to thrive.
What Could've Been Better?
To be honest, we weren't entirely impressed by the build of its lid as it lacked sturdiness. It features a flimsy design and tends to lose shape pretty easily, so you won't be able to place anything on top of it for concealment.
Pros
Ensures maximum surface cleaning

Camouflages easily with natural materials

Rugged, high-density polyethylene shell

Basket is easy to use

Improves water quality
We'd now like to introduce you to the 14940172 Skimmer from Little Giant, a leading manufacturer of flexible landscape products designed using industry-leading technology. Featuring a circular design, the unit maximizes strength in order to ensure superior performance for the years to come.
Sale
Why Did We Like It?
Installing and owning a water garden is now easier than ever, provided you invest in the right landscape products, such as this skimmer from Little Giant. It features a sturdy design, thanks to its support edge and circular design.
The unit can easily handle large pumps, thereby improving water flow to capture leaves, fish food particles, and other debris with ease. For this, it utilizes its heavy-duty leaf net and easy to clean brushes, which, in turn, helps break up debris.
We were quite impressed with the overall design of the lockable skimmer. It restricts the flow of water for convenient cleaning and maintenance. Apart from that, it includes a sturdy lid that's easily removable when needed while the inlet screen prevents frogs and fishes from entering.
What Could've Been Better?
You may find its installation process a tad difficult to understand as it's quite different from the other options on the list. For this reason, we'd suggest following the directions provided in the manual carefully or seek help from a professional if you wish to save time.

Pros
Inlet screen prevents entry of aquatic life

Heavy-duty construction

Can handle large pumps with ease

Circular design with support edge

The lid is sturdy and easy to remove
For over 45 years, EasyPro has been dedicated to building quality water features and ponds to elevate the aesthetic appeal of your outdoor water gardens. This is why we decided to introduce you to the PS4E Eco-Series Prelude from the brand, a skimmer that reflects both innovation and quality.
Why Did We Like It?
In our opinion, EcoPro PS4E is one of the most convenient options on our list. It supports home installation for cleaning and retrofitting applications, so there's no need to dig or cut the liner using tools for the purpose. Simply place it on your pond's existing shelf 10 inches deep to lower the need for regular maintenance.
Moreover, the skimmer comes with a complete kit comprising a molded debris basket, lid, and filter pad, thereby adding to your convenience. It utilizes the removable basket to trap leaves and other debris, while the polyethylene filter pad under the basket helps remove fine particles like dust and dirt.
You can easily hide the unit at the perimeter of your pond in order to give it a natural appearance. It blends well with the surroundings of your water garden, enhancing its overall feel and appearance. Furthermore, the skimmer features a strong ribbed design, allowing you to backfill soil to keep it in place.
What Could've Been Better?
The EcoPro PS4E is the perfect option to help keep your pond in shape, but we can't say the same when it comes to protecting the water pump from clogging. This is because its divider fails to deliver in terms of sealing. It's seemingly inefficient in blocking mud, soil, and debris from getting to the pump.

Pros
Easy home installation

Efficiently traps dirt, debris, dust, and leaves

Gives your pond a natural appearance

Strong ribbed design
Cons
Doesn't prevent clogging of pump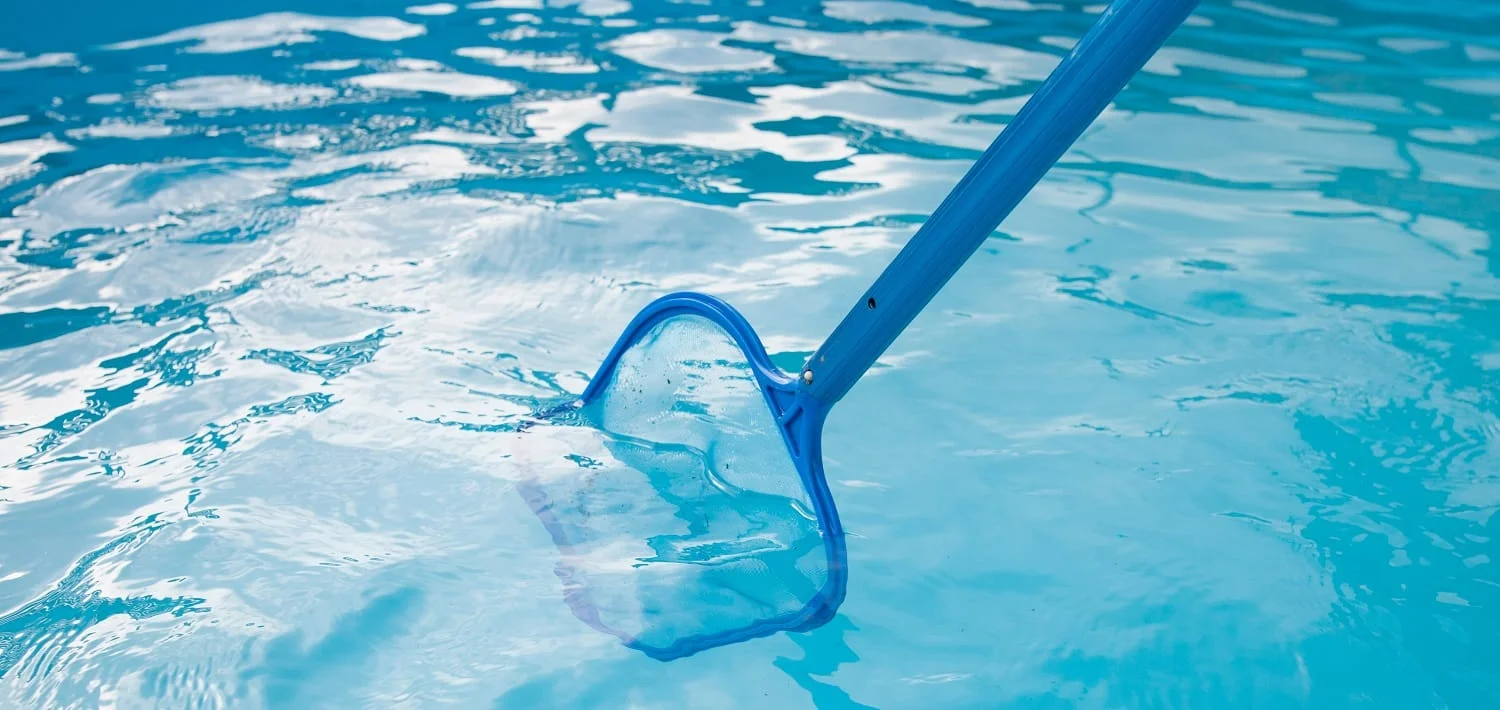 Pond Skimmer Buyer's Guide
Now that we've come to the end of our list, were you able to shortlist some of the best options if not make a purchase? Well, you need not worry, even if you haven't.
We understand that choosing the best pond skimmer from a hand-picked list of excellent options is easier said than done. This is because it's not just about the product; your requirements also need to be taken into consideration.
For this reason, we've come forward with this comprehensive buyer's guide, explaining a few critical points that need attention when buying a skimmer for your pond. Read on to know more…
Size
First things first, you'll have to consider the size of the skimmer to match the volume of your pond. You can choose a compact option for small ponds, while large ponds will require an option with higher filtration capabilities.
Easy to Clean
Truth be told, hectic schedules lead to lack of time. So, you'd definitely not want to spend the entire afternoon cleaning your pond skimmer, right?
Opting for a model that's easy to clean will save time and prevent frustration. For this, we'd suggest going for a skimmer that comes with a removable basket and lid to help you remove the collected debris and leaves with ease.
Construction
Always opt for a rugged, high-density polyethylene pond skimmer, which will not rust, deform, warp, or bend over the years. With its increased strength and structural rigidity, you'll be able to keep your pond clean and pristine at all times. Plus, a durable skimmer will help ensure your peace of mind during its purchase.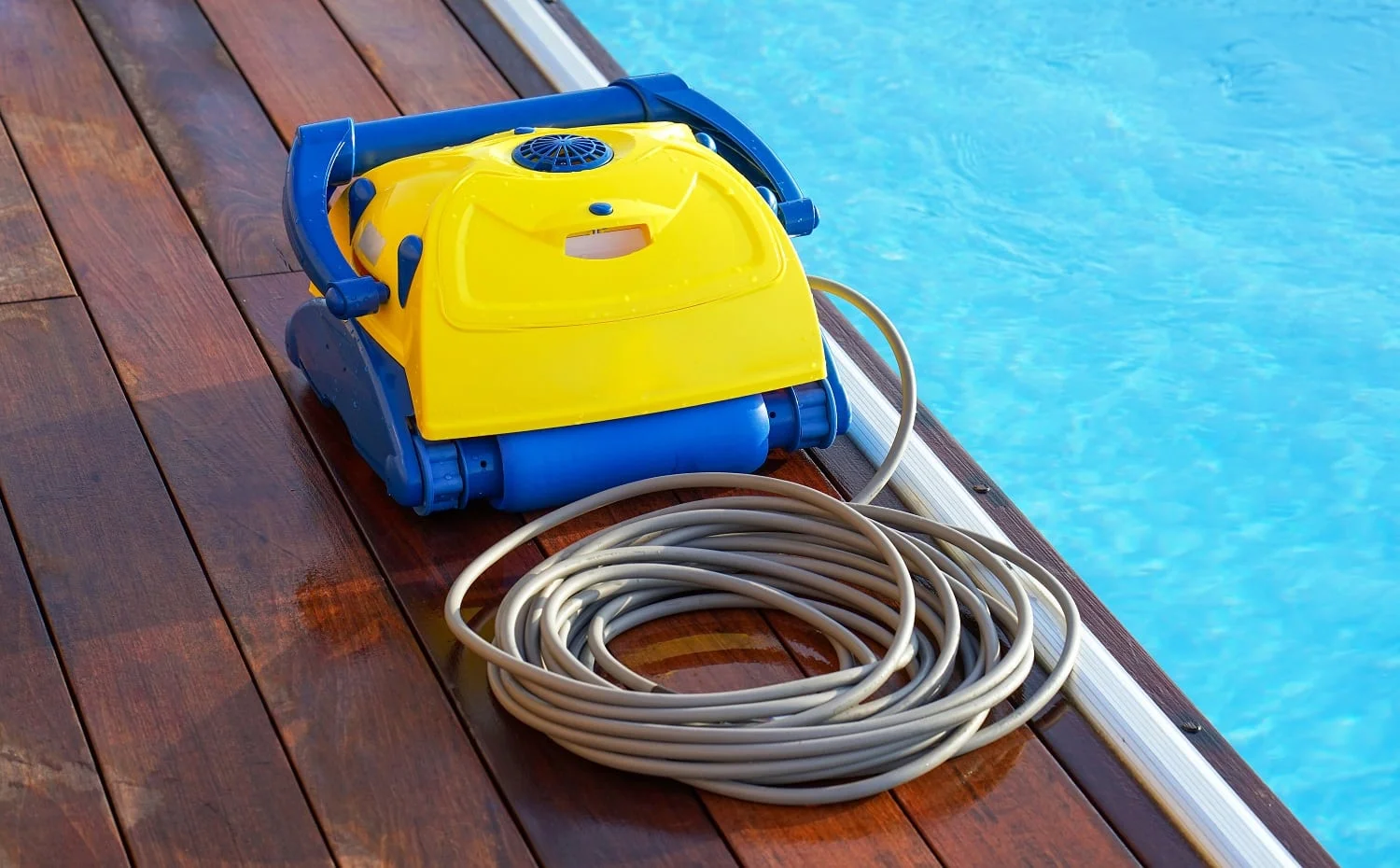 Verdict
Ideally, a pond skimmer is part of a filtration system that helps remove leaves and debris from the surface of a pond. It works with mechanical water pumps to improve the quality of water, allowing aquatic life to flourish.
So, if you wish to keep your pond clean and healthy at all times, a skimmer is a must-have. On that note, we come to the end of our comprehensive and informative guide. And here's hoping we were able to provide the required insight on pond skimmers.
However, before concluding, we'd like to take you through a quick recap of our favorites from the list. Tetra Pond In-Pond Skimmer is the best pre-filter for your water pump. Aquascape 43020 Signature Series ensures efficient mechanical filtration, while OASE Swimskim is the most powerful skimmer on the list.
With this, we'll now take your leave. Till next time!
Related Articles