Do you prefer carrying lunch to your office rather than resorting to unhealthy snacking options? Then we have the perfect product for you.
A good lunch box can be a huge source of motivation, and you will be able to see yourself shifting to healthy salads or juices. And this is where Yeti comes in. It is well-known for its exceptional range of items, which are water-resistant and keep your food safe and well-insulated.
Be it juices, snacks, or simply water, Yeti will make sure that you don't mind waiting for snack times for a hot meal or a chilled drink!
Since this brand offers a range of items, we decided to curate this detailed and unbiased list of the 6 top options. We have also included a buyer's guide to help you choose the right one for your needs.
So, without further ado, let's get down to business!
Top Yeti Lunch Boxes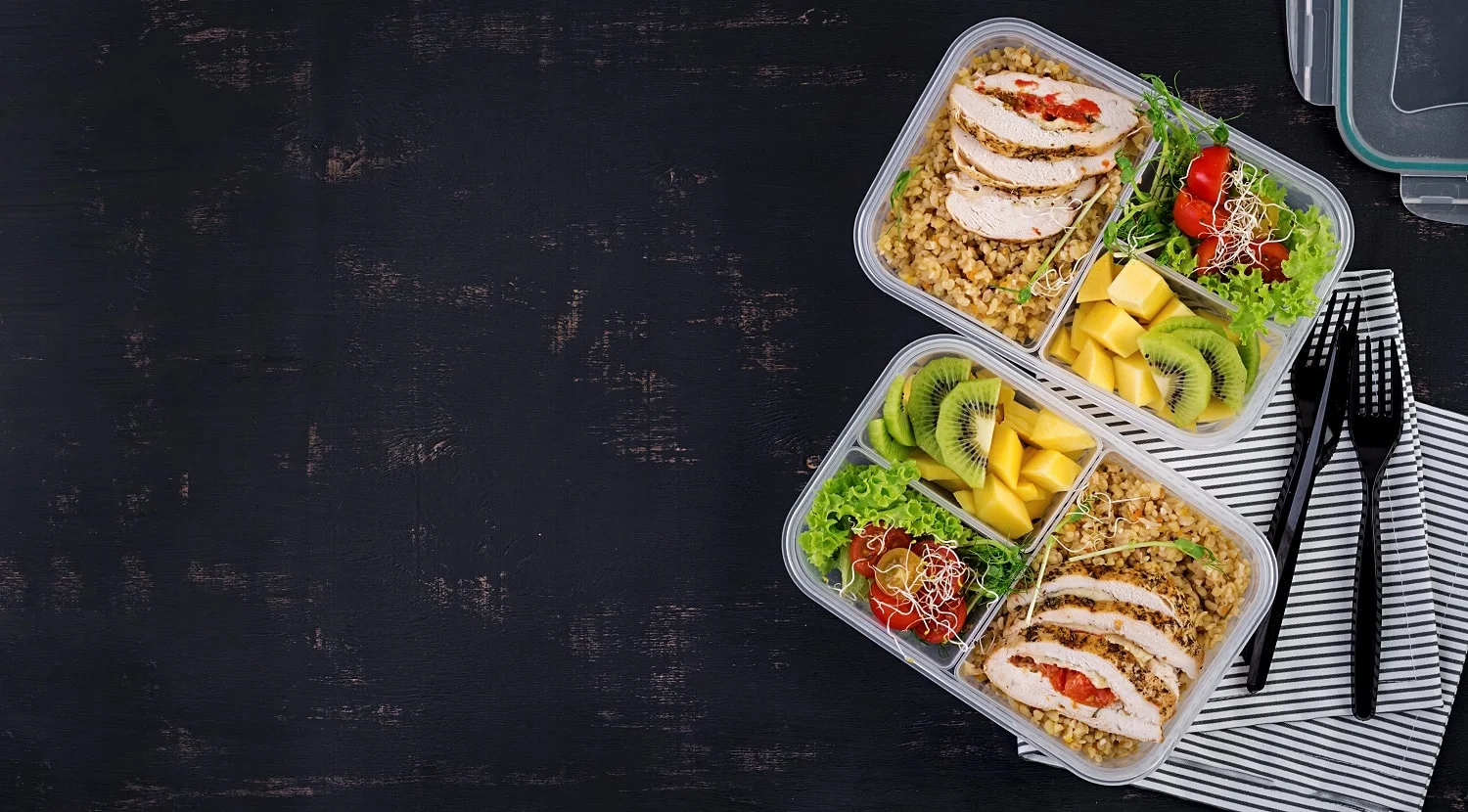 Bid goodbye to your lukewarm drinks and soggy subs with the Daytrip Packable Lunch Bag. It will keep your food hot and safe until you are craving for it. Featuring a water-resistant exterior, it is truly impressive. Only settle for fresh and yummy food with this product.
Why Did We Like It?
First of all, this is a versatile lunch bag that has an adjustable sliding hook. You can use it to change the size depending on the amount of food inside. Being super easy to operate, once you are done eating, fold and hook it closed.
Another essential feature is the Coldcell flex insulation, which includes a lightweight foam with a closed-cell structure that covers the food and keeps it well insulated. We were surprised by its temperature control feature as it kept our food warm for over 6 hours.
Besides, the bag has a spill-proof lining inside, which will prevent liquids from coming out in case of leakage. The outer cover is also water-resistant, and we found that the food was not affected even when we faced a sudden rain shower.
Paired with a Thermo Snap magnetic closure and a food-safe body, you can rest assured that your food will stay safe in this lunch box.
What Could've Been Better?
Although this unit is packed with some brilliant features, it does come at a high price point, making it expensive. If you have a tight budget, this will not fall in it, but if there is a scope to go overboard, we recommend buying it.
Pros
Multiple color options

Thermo Snap closure

Easy to use and pack

Adjustable size
One of our top recommendations is the Daytrip Lunch Box for its exceptional ability to keep all kinds of food fresh and insulated. Enjoy a hot lunch or a cold drink in between your work hours without watching the clock. It guarantees that your snacks will stay just the way you packed it.
YETI Daytrip Lunch Box, Navy
This insulated fortress is built to safe keep anything...
You don't need to baby this thing. It's engineered with a...
Why Did We Like It?
First of all, the lunch box does not lose its shape and form, no matter where you keep it. With a rock-solid built, you can place it in your backpack and be assured that the food inside will not be pressed or spoiled due to pressure.
Secondly, it is very easy to clean and comes with a leak proof liner. This liner prevents any leakage from the packed food inside and will not let it exit the box. Once you are home, soak it in water and wash it to remove all types of stains.
Further, it provides ample space for you to fit in a sub or square sandwiches. The closed-cell foam lines the box and will keep your sandwiches fresh and prevent them from losing shape.
Also, the material that is used is food safe, and your fresh fruits and veggies will hold on to their freshness throughout the day.
What Could've Been Better?
We found that if you keep ice-cold food inside the box, it leads to a lot of condensation outside it. We had placed it on dry dust, and the bottom had become entirely muddy. This could be difficult to clean, and we would recommend wrapping it with paper if the surface has a lot of dirt.
Pros
Thermo Snap closure

Food safe material

Has a leak proof lining

A solid body which stays in shape
Cons
Leads to a lot of condensation
If you want to fit in a lunch box along with your laptop and essentials, the Tocayo 26 Backpack is a great choice to make. It is a popular pick among office goers and hikers who can carry everything they need in a single place. We were delighted with the user-friendly design.
YETI Tocayo 26 Backpack, Black
The Tocayo Backpack is a 26 Liter rugged-as-hell gear vault...
A waterproof exterior fabric and sturdy construction are...
Why Did We Like It?
To begin with, this is a 26-liters backpack that is made to tackle different weather conditions. It has a rugged body that can sustain everyday use without any signs of wear and tear. Sporting a waterproof exterior, you can take it on bikes too without a cover. In case it rains, the water will not seep in and affect your food and electronics inside.
Besides, there are separate divisions inside and outside the bag to keep your laptop, bottle, and other items. The bottle will be held snugly, and there is no risk of it falling out.
Plus, it is made of PU backed 1000D nylon fiber with durable EVA padding. This padding is present in the back, at the bottom, and in each compartment, providing this bag with extra protection. We found that it does not tip over or fall flat at any time because of this.
What Could've Been Better?
Although there are ample pockets and a laptop compartment, you will not be able to fit in laptops bigger than 13 inches. In the case of pockets, they are small and can easily accommodate smaller items. But if you want to store large files or folders along with your lunch, that would not be possible .Check the dimensions before purchasing the product.
Pros
Padding for extra protection

Water-repellent coating

Does not tip over or fall

3 Year YETI Warranty
Cons
Cannot fit in big laptops or notebooks
Are you very conscious about the accessories that you carry around? It is time to ditch those boring lunch bags for this fantastic tote. The Camino Carryall 35, All-Purpose Utility Tote Bag is the perfect choice to carry around your lunch and other essentials. Read on to know more about its features.
Why Did We Like It?
The product has a big mouth opening making it very easy for you to reach inside and find whatever you need. There is no need to scramble around as light can easily enter and will show you the location of everything.
Adding on, it has a thick shell that is resistant to puncturing and abrasion. You can keep it on rough or uneven grounds, and there should be no marks on the body. The base is EVA molded and is waterproof. Hence, your snacks will not be affected even if the bag is kept on wet grounds.
If you are a DIY enthusiast, you can decorate it using different accessories. Attach keychains, hoop and loop patches, bottle openers, or other accessories to the body or the straps to personalize it your way.
Overall we were very happy with the product, and it could be taken out on boat rides, picnic lunches, farmer's market, or to the beach.
What Could've Been Better?
The one drawback of this product is that it does not have a zipper on top, and hence the top will never be closed fully. This reduces insulation to some extent and also allows water to enter in case you are out in the rain. This can be of a hindrance, and we really wished for a zipper on top.
Pros
Easy to clean

Resistant to puncture and abrasion

Waterproof bottom
Are you into sports and need a good hydration station? The Silo 6 Gallon Water Cooler is going to be the perfect choice in this case. Featuring a tough exterior, this product will ensure that you get a cool drink anytime you need it. Stay hydrated throughout the day with this amazing option.
Why Did We Like It?
First of all, this product boasts a SurePour Spigot, which is famous for its ergonomic design and ensures fast water flow. In case of any group activity, you will not need to wait in a long line to fill your cups with water.
Also, it features a SteadySteel handle, which will help in keeping the item steady and will take some of the pressure off you. This acts as extra protection for the SurePour Spigot and will prevent it from tipping over.
Another important feature is its Rotomolded Construction, which ensures that every part of the exterior body is sturdy and tough. It is very well protected from accidental drops and can keep your water cold even under direct sunlight.
To top it all, the box has a ColdLock gasket and permafrost insulation, which keeps the water or drink icy cold. Even the top layer of the 6 liters of water did not heat up, and this was indeed impressive.
What Could've Been Better?
While it works very well with cold drinks and water, the product is not suitable for fruit juices. We found that the fruit particles stick on to the body and are very difficult to remove afterward. We had to keep it soaked for 24 hours before we were finally able to clean it.
Pros
Rotomolded construction for more sturdiness

Permafrost insulation

Features a ColdLock gasket

Can hold 6 gallons of water
Cons
Does not work well with juices
If you are looking for that ultimate cooler that will keep your drinks icy cold in the sweltering sun, the Hopper Flip Portable Cooler S20-YFLIP18-CRL is an incredible pick. It has a large capacity and can hold up to 12 cans at one time. Take it on your family picnic, and it can store enough drinks for everybody.
Why Did We Like It?
This cooler is made of high-density fabric, which is water and mildew resistant, making sure that it does not become breeding grounds for bacteria. The shell is quite tough and is resistant to punctures and UV rays too. Not only does it have a tough exterior, but it also features an FDA-approved food-grade material lining inside. This will provide a hygienic environment for your water and food.
Additionally, this bag comes with a hydro lock zipper, which is leak proof and waterproof. It will not let any liquid seep in through keeping your drinks safe. It is also equipped with Coldcell insulation, which includes a closed-cell rubber foam that wraps around the drinks and keeps them icy cold for hours.
You can attach a number of accessories to the body, too, like the YETI bottle opener ice packs and sidekicks. Take it on your picnic and ensure you can have chilled drinks with a bottle opener hanging from the side.
What Could've Been Better?
This features only one big compartment and no additional pockets or zippers. This could be problematic if you wanted to carry more items along with it. If you are going on a picnic or hike, you will need an additional bag for other essentials.
Pros
FDA-approved food-grade material

Water and mildew resistant

Can fit 12 cans at once

Wide mouth opening for easy access
Yeti Lunch Box Buyer's Guide
Now that you have gone through the 11 top products, you will know that each one is unique in its way. Some of the products are perfect for carrying snacks, while others will keep your water and drinks icy cold.
Yeti has taken into consideration the various needs of consumers and created a specialized product for every one of them. After all, a good lunch box should make your snack times enjoyable!
Moving on, we have put together a list of vital attributes that you must consider before buying any of these options. Take a look now. We hope this guides you towards buying the one that fits the best.
Material
It is essential that you check out the material that the body is made of. A steel body will ensure that the food or drink stays unharmed and unaffected even if it tips over or falls.
On the other hand, when it comes to hot food, sturdy, breathable fabric is a better choice. This will keep the edibles fresh throughout the day.
The material needs to be waterproof as water could destroy your snacks completely. Also, the base needs to be specifically waterproof so that you can keep the bag anywhere without any issues.
Capacity
How much food/water do you need to carry? This is something you need to be clear about before purchasing. While some coolers will allow you to carry 12 cans, another lunch box can only fit in 1 sandwich. Decide on what you wish to take for lunch and then purchase.
Also, Yeti has provided an option for those who do not want to carry a lunch bag separately. You can carry snacks along with your laptop and other essentials in one bag. This is a great option for office goers who have to travel a lot each day.
Lining
It is important that the product is lined with an FDA food-grade material. This is needed to provide for a safe and hygienic environment to keep your food in. Also, this lining should be such that even if there is leakage inside, it should not be able to penetrate this layer. So, remember to check for this feature before you purchase.
Shape And Sturdiness
Some lunch bags are square or rectangular in shape and can hold tiffin boxes. There are also backpacks available, which are a better option if you want to carry more load.
You will get tote shaped bags that look stylish and will provide you with space for a lunch box and a bottle of water. On the other hand, there are coolers that are perfect for transferring drinks.
Whatever you choose, it is important that you opt for a sturdy body that will not affect the shape of the food stored inside. You would not want broken sandwiches or subs at lunchtimes, and Yeti does take it into consideration.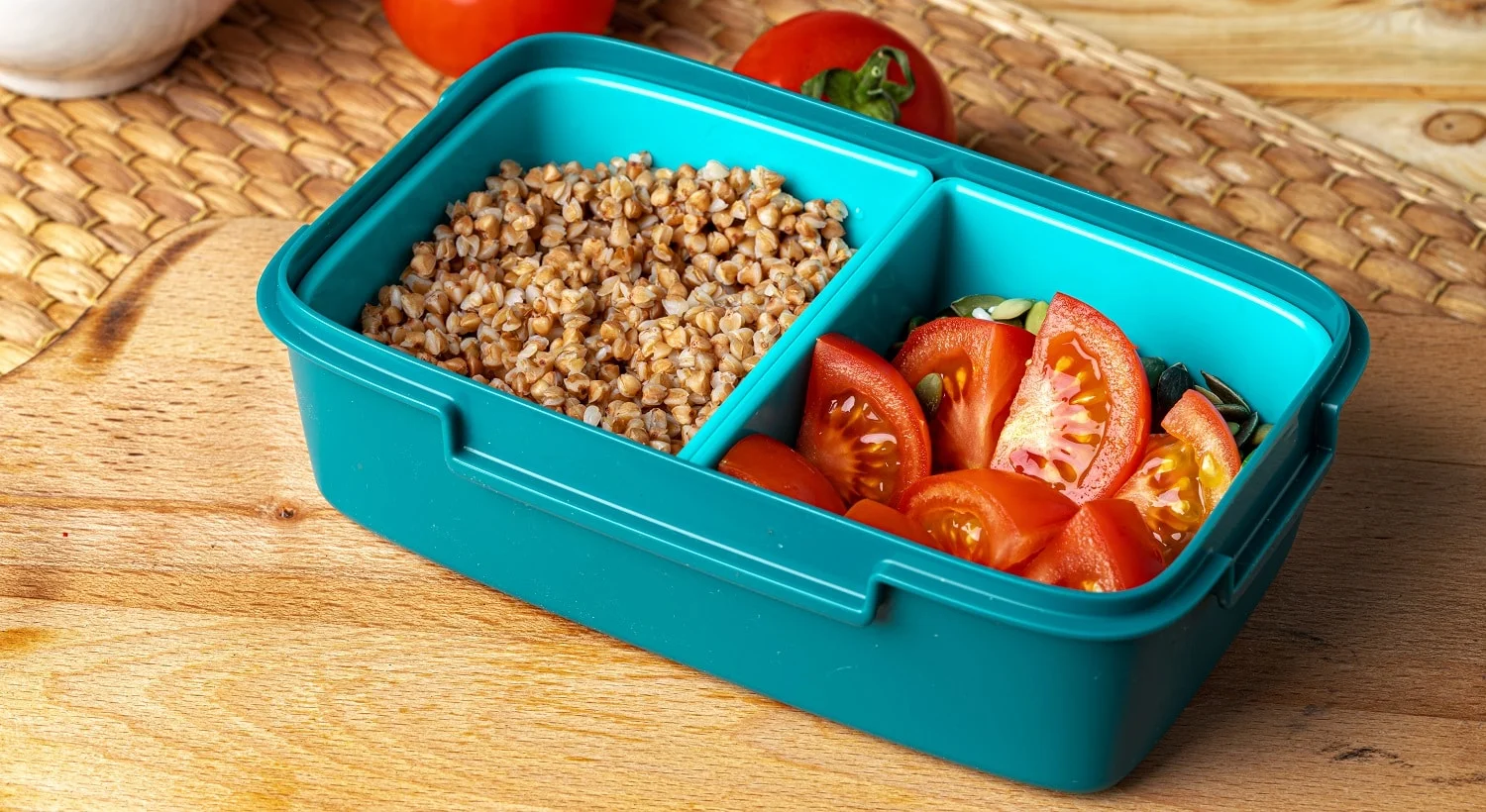 Verdict
Investing in a good lunch box will not only have you shifting to healthy food but will also save money that you would otherwise spend on eating outside. So, even if you opt for an expensive option, you will still be saving in the long run.
With this, we come to the end of our detailed guide of the best Yeti lunch boxes. But before we sign off, here's a quick recap of our favorites. The Daytrip Packable Lunch Bag is our favorite overall because of its brilliant ability to keep snacks and drinks insulated and protected from the outside environment.
If you are looking for a backpack to carry office essentials along with your lunch, the Tocayo 26 Backpack will serve well. And if you want a stylish product that will work as a handbag too, Camino Carryall 35, All-Purpose Utility Tote Bag is a great option.
With this, we will take our leave. Happy shopping!
Related Articles
3 Best Stanley Lunch Boxes Today
5 Best Lunch Boxes and Coolers for Construction Workers
7 Best Carhartt Lunch Boxes Right Now
9 Best Soaps and Cleaners for Construction Workers