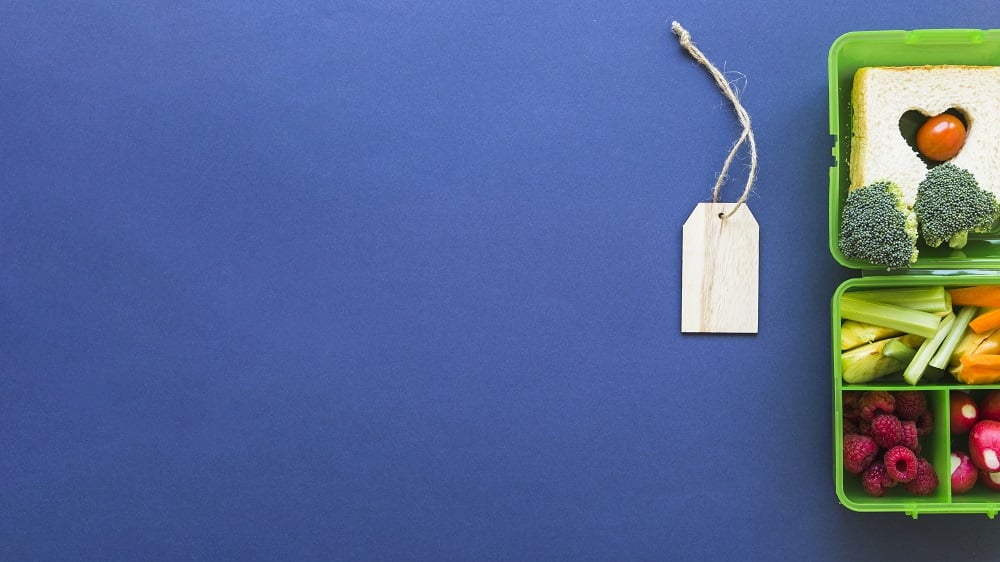 Nothing beats a good, fresh meal with a cold brew after a hard day's work. 
Except, of course, a good fresh meal during work. That's the best of both worlds. 
Most construction workers, in the limited lunch-time they get, have to resort to soggy, damp and stale pre-packed meals in paper wraps (if you like dirt and dust with your meal) or to Burger King drive-throughs, which proves to be expensive and time-consuming. 
A solution to this problem would be to get yourself a cooler which would keep your food fresh, cool and tasty. But which one? 
To answer that, we've compiled a list of the 7 best lunch boxes and coolers for construction workers. 
Best Lunch Boxes And Coolers For Construction Workers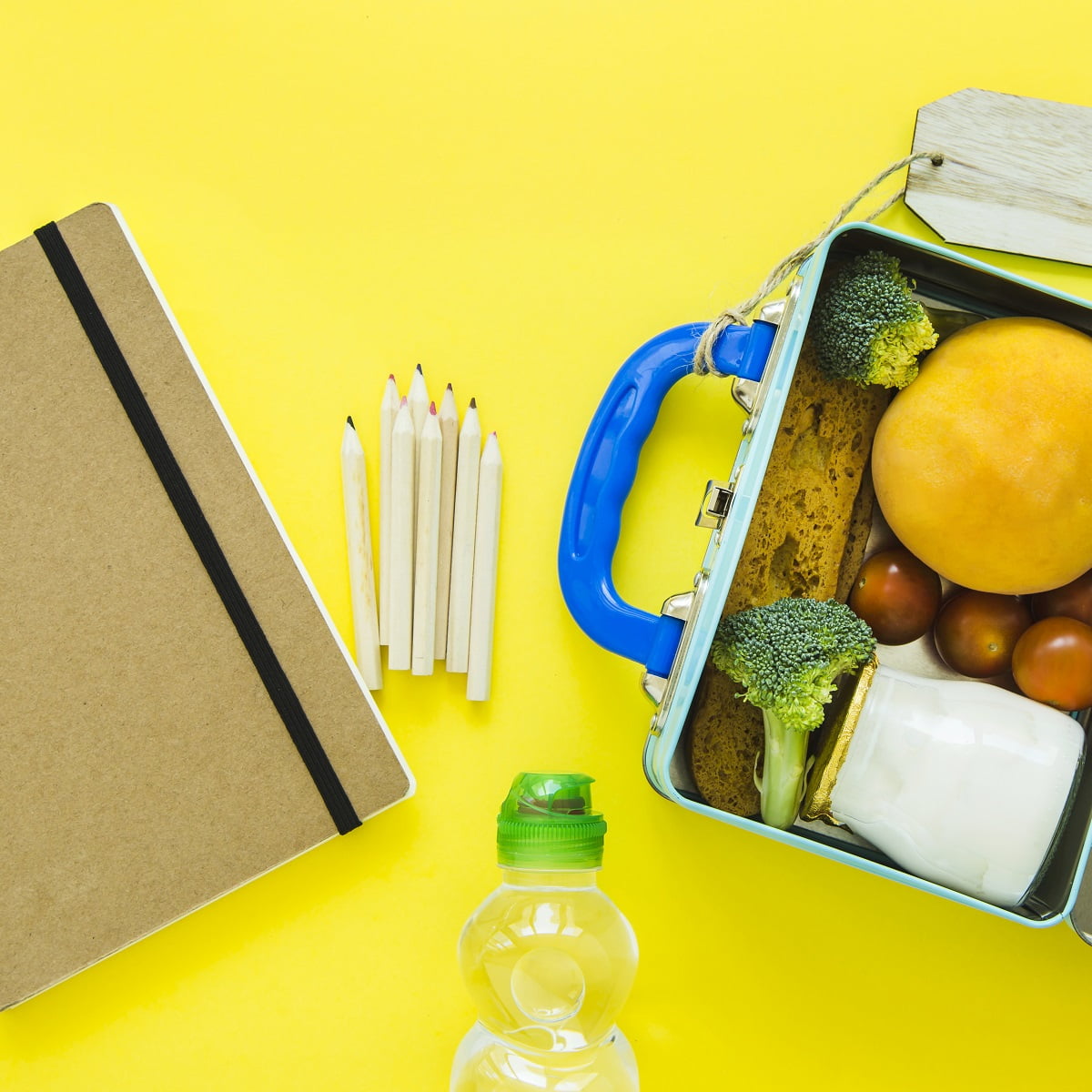 The first item on our list is the Klein Tools 17-Quart Tradesman Pro. Klein, a manufacturer of quality work tools, offers this model in 9-quart hard cooler and 12-quart soft cooler variants as well. It comes with a shoulder strap, 300-pound capacity, a provision for holding bottles and tools and a convenient lid. 
Experience
In our experience, the Klein Tradesman Pro is a great cooler for carrying your meal to the site. The build quality is excellent and we found it to double up as a stool without any worries. 
On the inside, it has a lining of foam which keeps food cool for up to 12 hours without any hassle. 
It comes with a nylon strap for easy carrying. In our experience, we found the strap to be sufficient for carrying up to 150 pounds, if you plan to carry more than that, it might break. 
We did appreciate the provision for tools, bottles, etc. on the lid, which opens to 180 degrees (or can stay put at 90 degrees, if you so wish). 
Pros
Excellent build quality means it doubles up as a stool

Keeps food cool effectively for long periods

Has a provision for tools, bottles, medicines, phones, etc.  

Convenient lid
Cons
Nylon strap, while a useful feature, is prone to breaking if you plan to carry large loads

Chinese manufacturing might put some off
The Playmate Cooler is Igloo's offering to the fiercely competitive lunch cooler market. It comes in only one 14.8-quart size. It features a patented tent-shape, a lid that swings open either side and a comfortable grip molded onto the carry handle.
 Experience
In our experience, we found that the Igloo playmate cooler reminded us of lunchboxes of yore with its tent-shape and dual-tone exterior, giving it a distinct identity.
The funky design, finished with a texture, houses a lunch box large enough to carry most of the items you'll be taking to work, such as your food, phones, bottles, etc. and we found that it keeps them reasonably cool as well.
The Playmate's pièce de résistance, it's lid that opens either, is incredibly convenient; that means you don't have to reach over or change sides every time you open it. However, we're not so sure about the locking mechanism, which seemed a little flimsy to us.
Pros
Convenient lid that opens either side

Funky styling and textured build are attractive

Tent-shaped box is easy to carry with molded grip
Cons
Locking mechanism is flimsy at best

No crevices or provisions for storing other items

Could leak when tipped on its side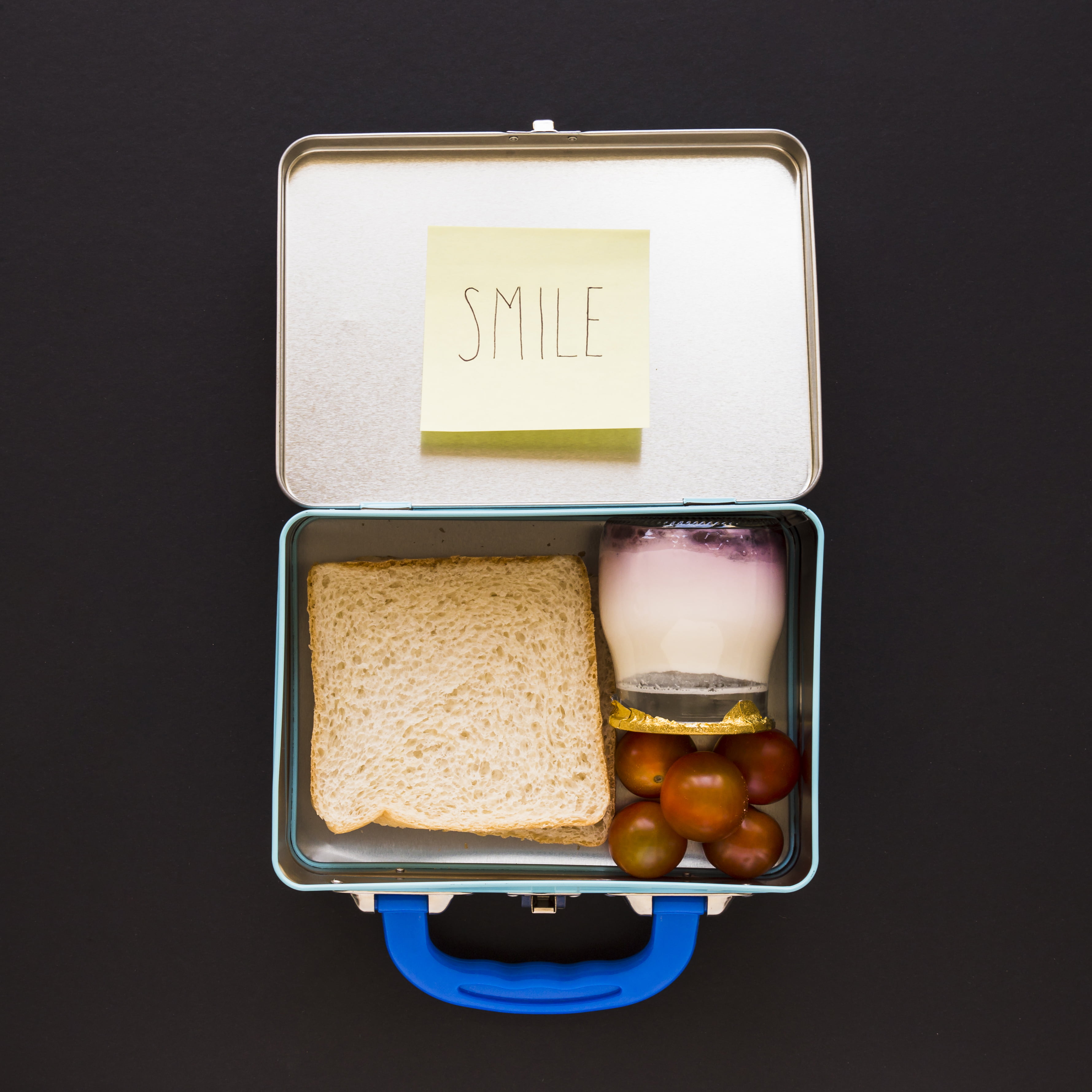 The IceMule Pro Cooler is different to the other coolers we've mentioned so far as it is a soft cooler, as opposed to a hard cooler. A soft cooler's construction resembles a fabric whereas a hard cooler is made of a solid material like plastic.
Coming to the cooler itself, the IceMule is the jack of all trades and has a ton of features, read on to know what how experience was.
Experience
In our experience, the IceMule Cooler is a BMW if the other coolers are Corollas.
It comes packed with a ton of features, such as a TriFold seal for cooling, MuleSkinEV layers for twice the thickness of other soft coolers, AirValve for bleeding the air out of the layers of insulation and reinforced back straps, as this is a backpack-cum-cooler.
It has a 21-quart capacity, which is truly massive, but despite that, the IceMule remains relatively light and is very portable.
Pros
Twice as thick as other soft coolers

AirValve for bleeding the air out

Incredibly portable 

Massive 21-quart capacity

TriFold seal for supreme cooling

Waterproof
Cons
Inner lining is prone to tearing after repeated use

Stitching could've been better
The 7QT Heritage Cooler is reputed company Stanley's rather nostalgic offering to the cooler lunch box market. It is a hard cooler and comes with a 1.1-quart thermos (which locks into place on the handle). It is a petite, portable offering for those looking to transport food and drink only.
Experience
In our experience, the Stanley proved to be a great choice for those looking to carry naught but their food and drink to the construction site.
It's USP is its steel thermos which conveniently locks into place within the carry handle. We found it perfectly adequate for keeping items cold or hot (as the case may be) throughout the day, irrespective of weather conditions.
The cooler itself comes with thicker insulation than its rivals, is compartmentalized on the inside and its lid doubles up as a tray, making eating and drinking from it easy. Plus, the build quality is excellent, just as expected from Stanley.
The small capacity may put some off, but considering the objective the 7QT seeks to achieve, we can forgive it.
Pros
Thermos included and locks into place

Compartmentalized cooler for keeping food items separate

Thick insulation for long-lasting cooling 

>Lid doubles up as a tray

Excellent fit and finish
Cons
Small capacity might be a deal-breaker for some

No extra features other than the thermos; very spartan
The Carhartt cooler, more specifically, the Carhartt 358100B, is an excellent choice for those looking for a durable soft cooler which looks attractive as well. You have a choice of three colors, namely, brown, camo and black, making this cooler more stylish than the others.
Experience
In our experience, the Carhartt proved to be an excellent soft cooler for those who find a hard cooler too cumbersome. It stays true to the Carhartt color schemes and looks beautiful, especially in Camo.
It is made of Polyester and is compartmentalized to keep food items separate. It is also waterproof and easily repelled water during our testing.
The top contains pockets which are excellent for holding water bottles. The insulation on the inside is adequate and keeps food items cold for long hours.
It comes with a nice carry-strap and we have no complaints from it.
Pros
Attractive color options to make it stand out

Adequate insulation 

Compartmentalized storage area 

Waterproof 

Carry-strap works well 
Cons
Insulation could've been thicker for peace of mind

Some may not prefer the strap over a handle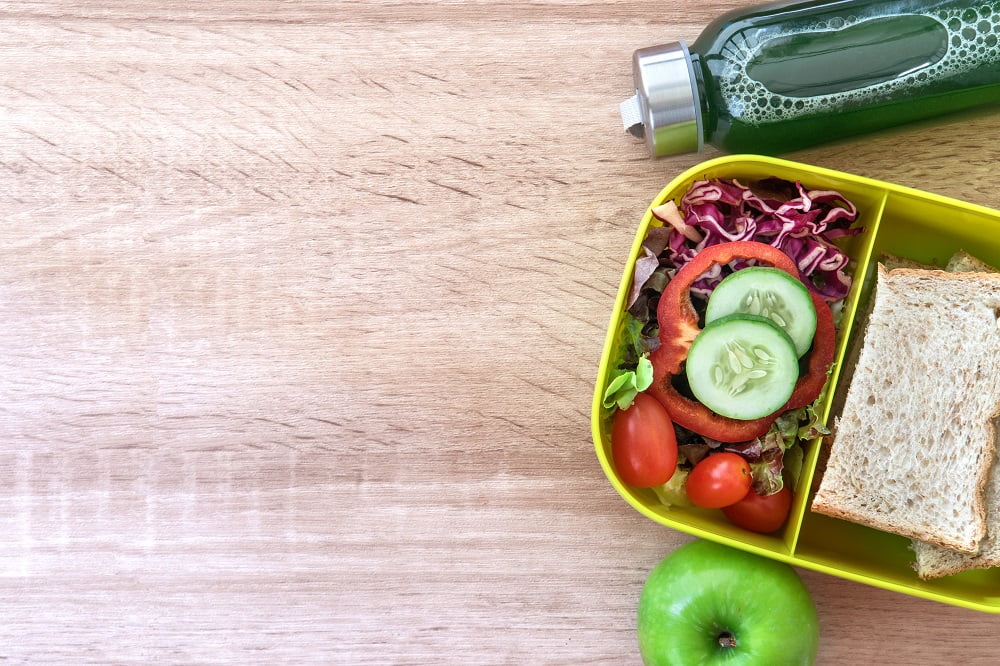 How to Keep your Lunch Cool on Hot Days
Keeping your lunch cool and fresh is essential to having a delicious meal, but it has some health benefits as well. Preventing excessive heating of your meal will prevent bacterial growth, so it's important to keep it frosty. Here are some tips to do exactly that:
Put your cooler in the fridge
Let your cooler chill in the fridge while you enjoy your well-earned time off as this will prevent excess heat from accumulating in the cooler. While a cooler's job may be to keep food and drinks cool, why not cut it some slack, right?
Put your bottle in the freezer
After putting your cooler in the fridge, put your bottle in the freezer. The principal remains the same, we want to prevent excess heating of your drink as much as possible and for as long as possible. It will also help in cooling the inside of your cooler.
Use stainless steel
Stainless steel is great for carrying your meals and we recommend buying stainless steel containers only as they cool down very quickly in fridges and freezers and are not prone to rusting, making them a healthy option.
Use an ice-pack
Using an ice-pack will go a long way in keeping your food, even inside your cooler. It is recommended to use one at the very least but the more you use, the better. They will keep your food cooler, fresher and just as tasty!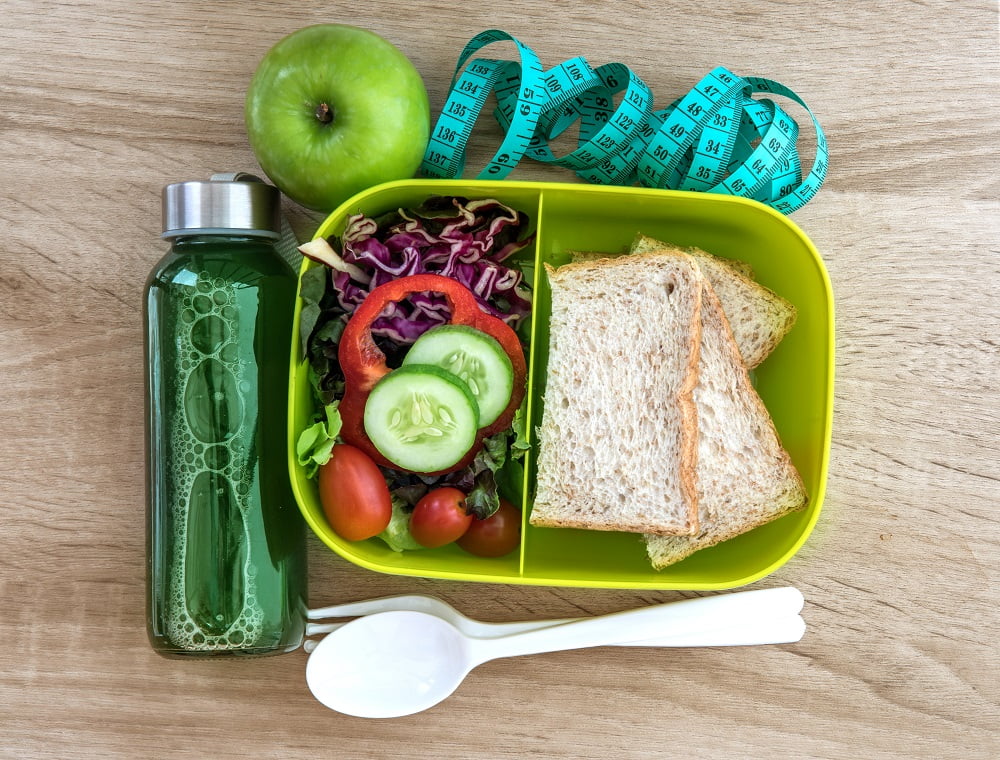 Lunch Boxes And Coolers Conclusion
It's very important to keep your food cool during those hot, sweaty days to preserve taste and freshness and also to prevent bacteria buildup. A cooler goes a long way towards keeping your food cool and all of the items listed here are great buys. 
Happy eating! 
Related Articles
5 Best Lightweight Hard Hats Comfortable for Construction Workers
6 Best Yeti Lunch Boxes for a Great Meal
9 Best Soaps and Cleaners for Construction Workers
25 Best Gifts for Construction Workers
9 Best Home Fire Escape Ladder