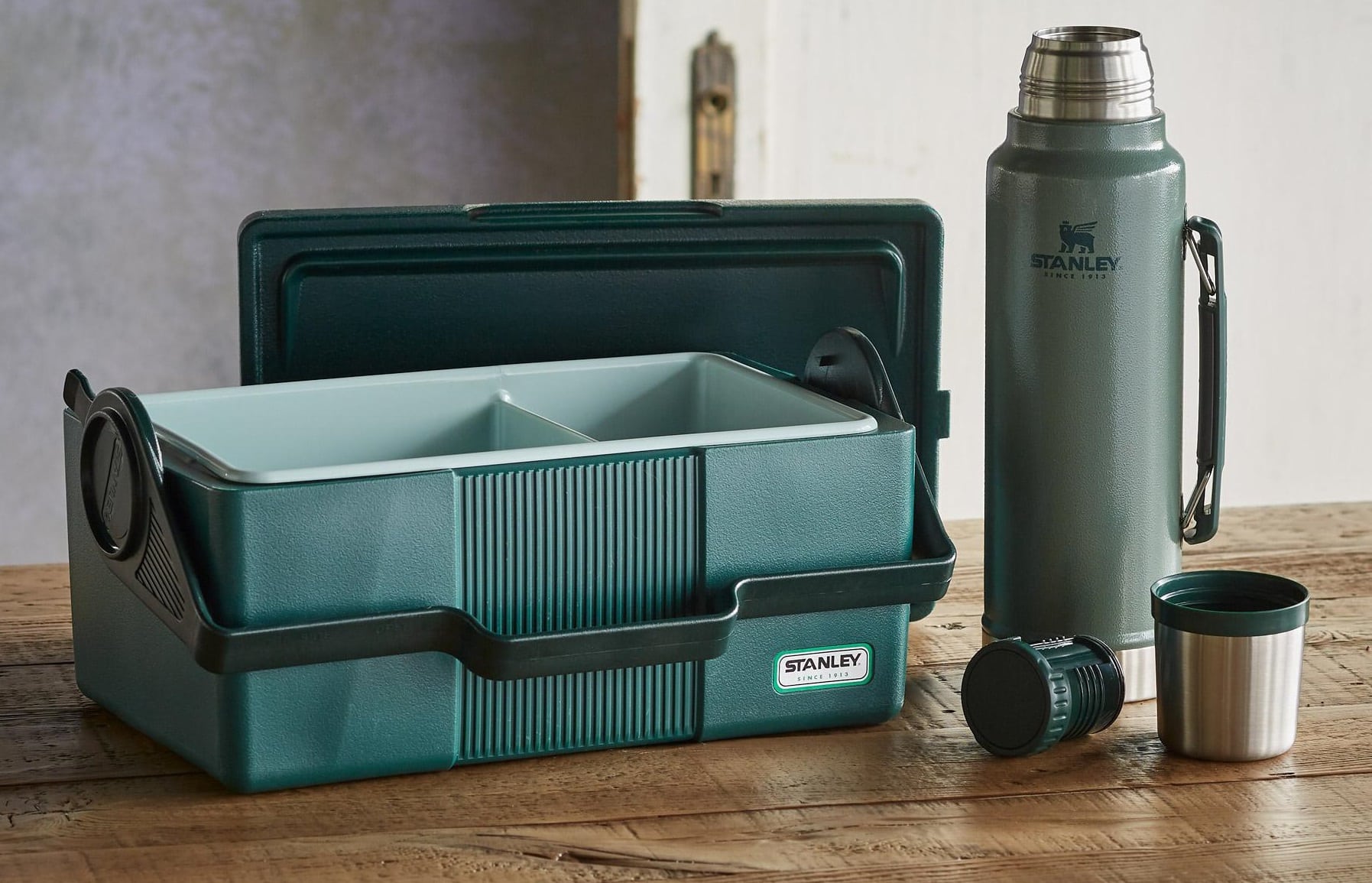 In need of a rugged food and beverage storage solution for work and other outdoor activities? There's no better option than Stanley!
Since its foundation, the brand has managed to create a legacy of its own, offering a wide range of tools, including screwdrivers, hot air guns, saws, and more. Today, it has also emerged as a leading manufacturer of rugged lunch boxes, coolers, and thermos bottles built to last for a lifetime.
That said, even though you've settled on a brand, the availability of a wide range of options makes the process of finding the best meal box quite challenging and time-consuming. But you need not worry!
To help you out, we've decided to come forth with detailed reviews of the top 3 Stanley lunch boxes. Furthermore, we provide a comprehensive buyer's guide at the end of the article to accelerate your decision-making.
So, without further ado, let's get going!
Top Stanley Lunch Boxes
IMAGE
PRODUCT
DETAILS

Our Top Pick

Our Top Pick

4002764-P Classic 10qt Lunch Box

Storage capacity: 10 quartz
Constructed using 0.6 mm SPCD steel
Available colors: hammer tone green and tone navy

VIEW LATEST PRICE →

10-01026-005 Heritage Cooler

Includes vacuum insulated thermos bottle
Storage capacity: 7 quartz (cooler), 1.1 quartz (bottle)
Made using 18/8 stainless steel

VIEW LATEST PRICE →

10-01622-35 Adventure Outdoor Cooler

Storage options: 7qt, 10qt, 16qt
Made using polyethylene and BPA-free materials
Available colors: green, polar, and flannel red

VIEW LATEST PRICE →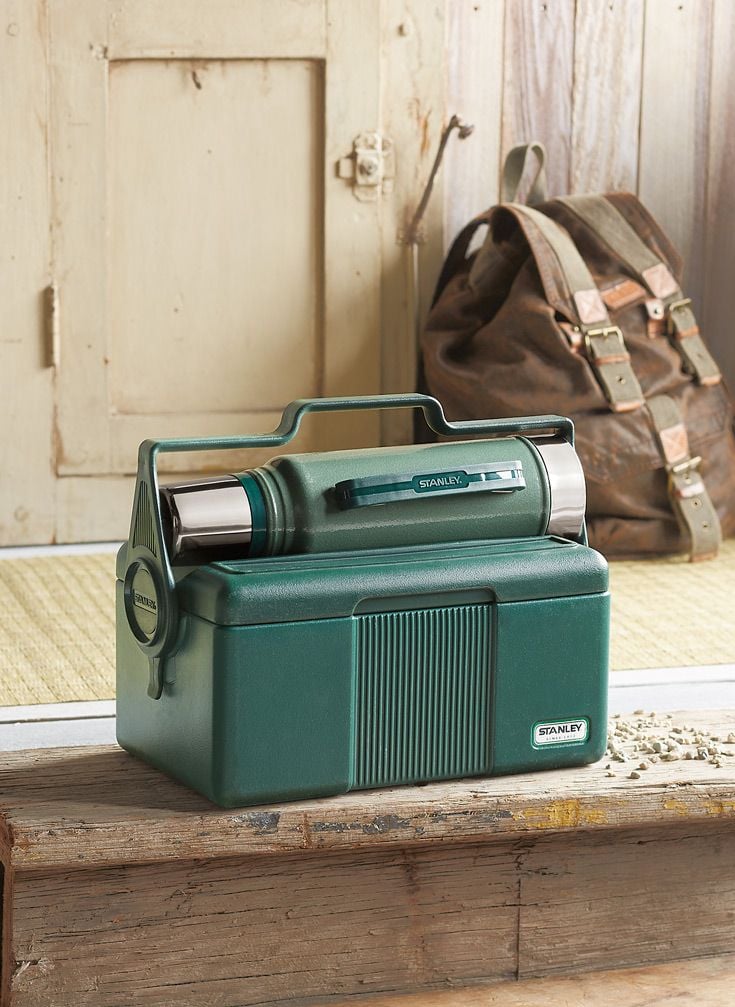 Justifying the term "classic" with its 1950-inspired style, we're pleased to introduce you to this rugged steel lunch box, guaranteed to last a lifetime. Featuring a timeless and durable design, it proves to be highly functional, holding lunch and snacks for hardworking men and women at tough job sites.
Sale
Why Did We Like It?
Stanley has specially built this durable SPCD steel lunch box for every working man and woman. It's equipped with a storage capacity of 10 quartz, allowing you to easily carry lunch and snacks to work, and even fit an insulating bottle inside.
The meal container can easily be carried inside your backpack or work bag without having to worry about leakages. This is all thanks to its sturdy latches and hinges that prevent the food from falling out.
That's not all; it comes with a top-handle that makes it easy to tote around. In fact, it's more functional and tougher than a paper bag or any other standard container designed to hold food items. Perfect for both hot and cold meals, the single wall insulation of this meal box manages to retain the required temperature of its contents.
What Could've Been Better?
Without a doubt, this timeless and rugged meal box is built to last for years to come. However, we expected it to include compartments for storing different snacks and food items in an organized manner. You'll have to use paper foils or smaller containers in order to segregate your food.
Pros
Built to last for life

Easy to carry

Fits Stanley insulated bottle inside

Includes sturdy hinges and latches

Easily fits into a backpack
Cons
Doesn't include compartments
Next up, we have another rugged meal box from the brand designed to withstand the most challenging conditions in job sites. Teamed with a stainless steel vacuum bottle that can keep your drink hot/cold throughout the day, this cooler and bottle combo is one of the most functional food and beverage storage options out there.
Why Did We Like It?
In our opinion, the 10-01026 cooler and bottle combo is perfect for those on the go. Equipped with double-wall foam insulation, the meal box retains the temperature of your lunch, be it hot or cold. On the other hand, it's designed with interior compartments to keep dry and wet food, or snacks separated, even during travel.
We loved the functionality of its locking lid. It can be reversed and used as a lunch tray. Not only that, but it also prevents your food from leaking or falling out.
What's more, the locking handle of the box is cleverly designed to hold a vacuum thermos bottle from Stanley. Featuring BPA-free, stainless steel, and thick double-wall construction, it performs optimally even in tough conditions.
As such, it manages to keep your drink hot or cold for up to 24 hours. You can pour the beverage in its insulating lid and enjoy a complete meal at work/campsite.
What Could've Been Better?
We didn't come across any significant downside to this meal box other than its limited storage capacity. Although it serves the purpose of keeping your grub organized, it fails to hold food items for both lunch and snacks at the same time.
Pros
Limited lifetime warranty

Durable stainless steel construction

No leakage issues

Insulating walls
You can now keep your food and beverages cool, almost 40% longer than any other typical cooler using the 10-01622-35 Adventure Outdoor Cooler from Stanley. This is one of the reasons why it's our top-most recommendation for hiking and camping trips. On that note, let's dig a little deeper, shall we?
Why Did We Like It?
Yet again, Stanley delivers on its promise of providing food and beverage gear capable of withstanding the toughest weather and job site conditions. Built using high-density polyethylene and BPA-free materials, the Adventure Outdoor Cooler is a rugged option that'll last you through the years.
It is equipped with a silicone gasket lid and double-wall foam to ensure superior insulation, which, in turn, keeps your food and drinks cool for up to 27 hours. Consequently, the icebox is a popular choice for longer tailgates, hikes, campouts, backyards BBQs, and picnics.
There's no need to worry about food or liquid spillage since it features a secure locking mechanism and rugged latches. That said, being incredibly light, weighing only around 3.9lbs (when empty), you can easily carry it around wherever you go.
To further add to your convenience, Stanley has designed the box to include a heavy-duty top-handle and strings at the top to hold a bottle or thermos.
What Could've Been Better?
Despite being equipped with a maximum storage capacity of 16 quartz, we weren't entirely impressed by the height and space distribution of each compartment. It makes it difficult to store a standard water bottle; instead, you'll probably have to carry cans.
Pros
Stays cool for up to 27 hours

Includes rugged latches to prevent leakage

Lightweight and portable design

Extremely robust
Cons
Inefficient space allocation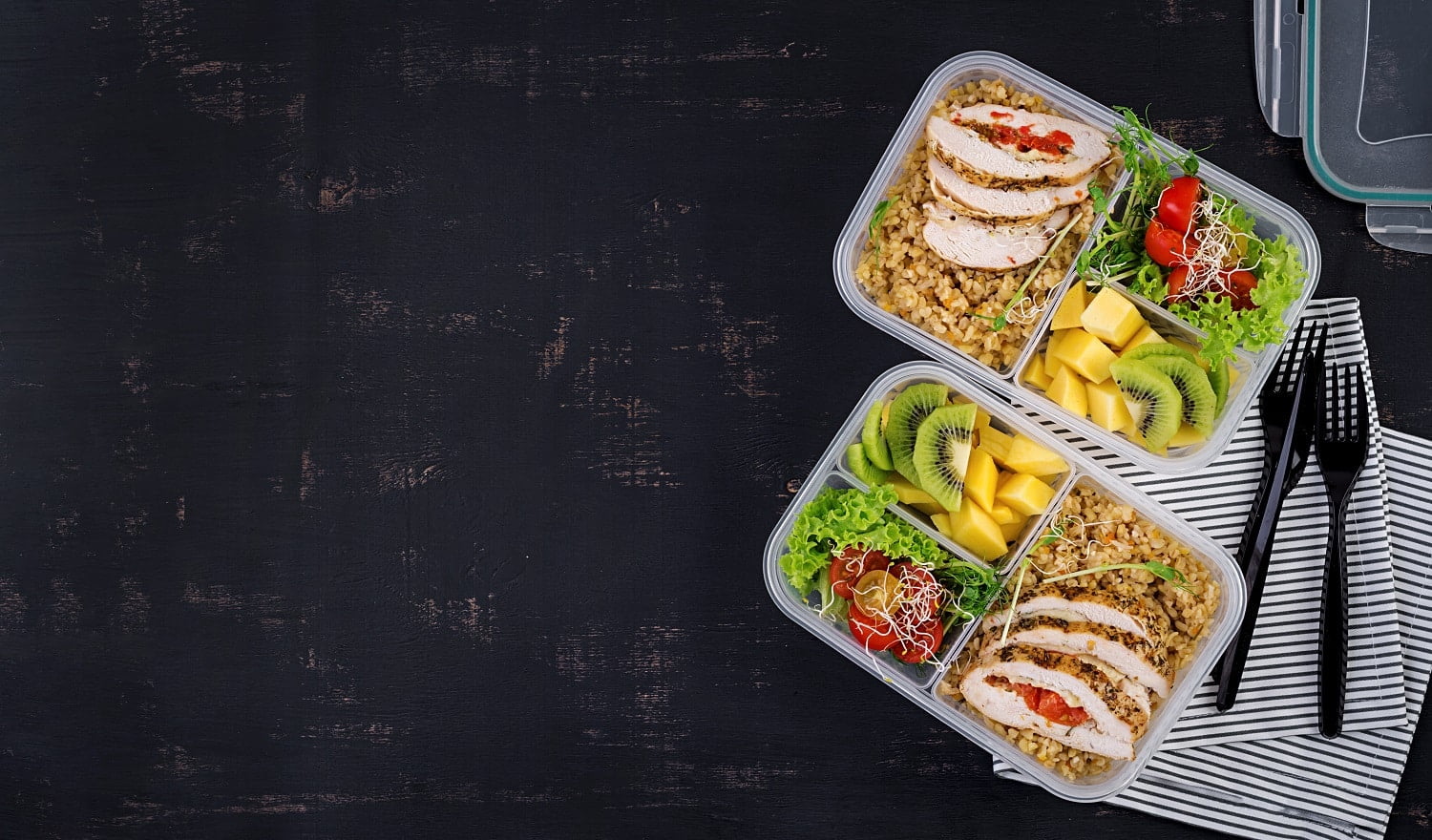 Stanley Lunch Boxes Buyer's Guide
Now that you've gone through our top 3 recommendations, you must have gained valuable insight into the products. So, were you able to find the lunch box that best meets your requirements? Well, you need not worry, even if your answer is no.
We understand that choosing the best option from a hand-picked list of excellent choices may seem simple. But it's far from reality. That's why it's time we moved on to another crucial section of this article, which will help determine your purchase.
Here we've explained a few key points that need attention when buying a Stanley lunch box for work or any other activity. Read on to know more…
Construction
It's a known fact that Stanley promises rugged and reliable lunch boxes. Even then, it's important to consider the materials used for construction before making a purchase. Make sure the meal box you buy is made using high-grade stainless steel that's BPA-free and resistant to rust and corrosion.
You can also consider a unit featuring a robust polyethylene outer shield, which, in turn, helps it withstand tough conditions. Apart from this, checking the interior construction of the box is equally important.
Insulation
Always opt for a meal box or cooler equipped with double-wall foam insulation so that it retains the temperature of your lunch or beverage for a prolonged period of time. Specific units also come with vacuum thermos bottles to keep your drink hot or cold for up to 24 hours.
Easy To Carry
Stanley designs its lunch boxes with top-handles, allowing you to carry it around with ease. In fact, most units easily fit inside your backpack or work bag, further adding to your convenience. That said, make sure the cooler or meal box you decide to buy comes with a secure lid and sturdy latches to prevent the food or beverage from leaking or falling out.
Storage Capacity
The storage capacity of the lunch box is another vital factor that needs to be considered before purchase. It should provide ample space to fit snacks, lunch, or even a Stanley thermos bottle with ease. That's not all; try to go for a box that comes with compartments, allowing you to keep your food organized.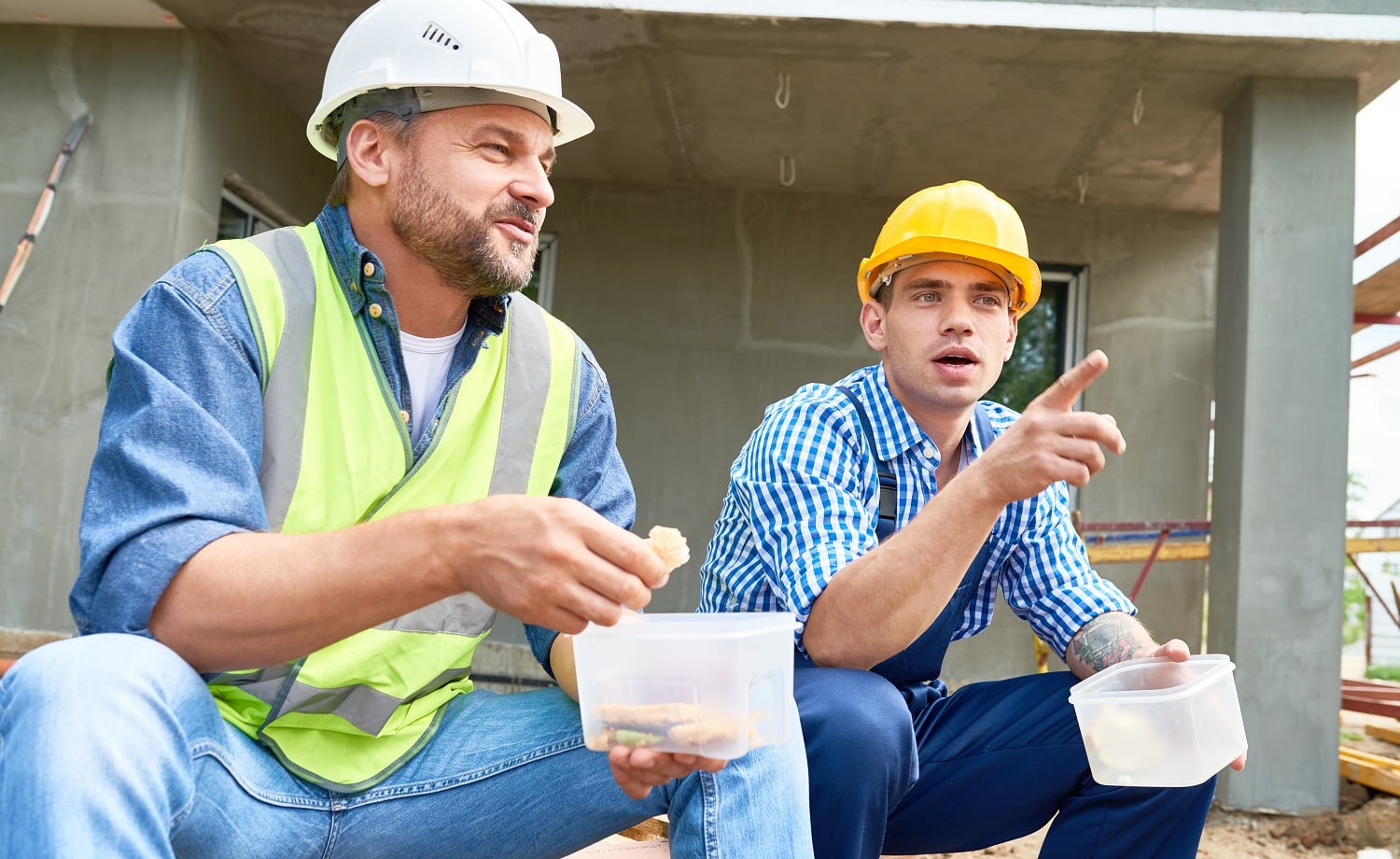 Verdict
Stanley has always been a brand that exceeds expectations when it comes to manufacturing durable hand tools, household hardware, and security products. It also delivers on its promises by providing portable food storage solutions that meet tough everyday demands. And its wide range of lunch boxes is definitely no exception!
On that note, we now come to the end of our comprehensive and informative guide. Here's hoping our buyer's guide was able to help you make an informed purchase.
However, before concluding, we'd like to borrow a few more minutes of your time for a quick recapitulation of our favorites. 4002764-P Classic is the most functional option. 10-01026 Heritage is the best cooler and thermos combo, while 10-01622-35 Adventure is the best outdoor cooler.
With this, we'll now take your leave. Till next time!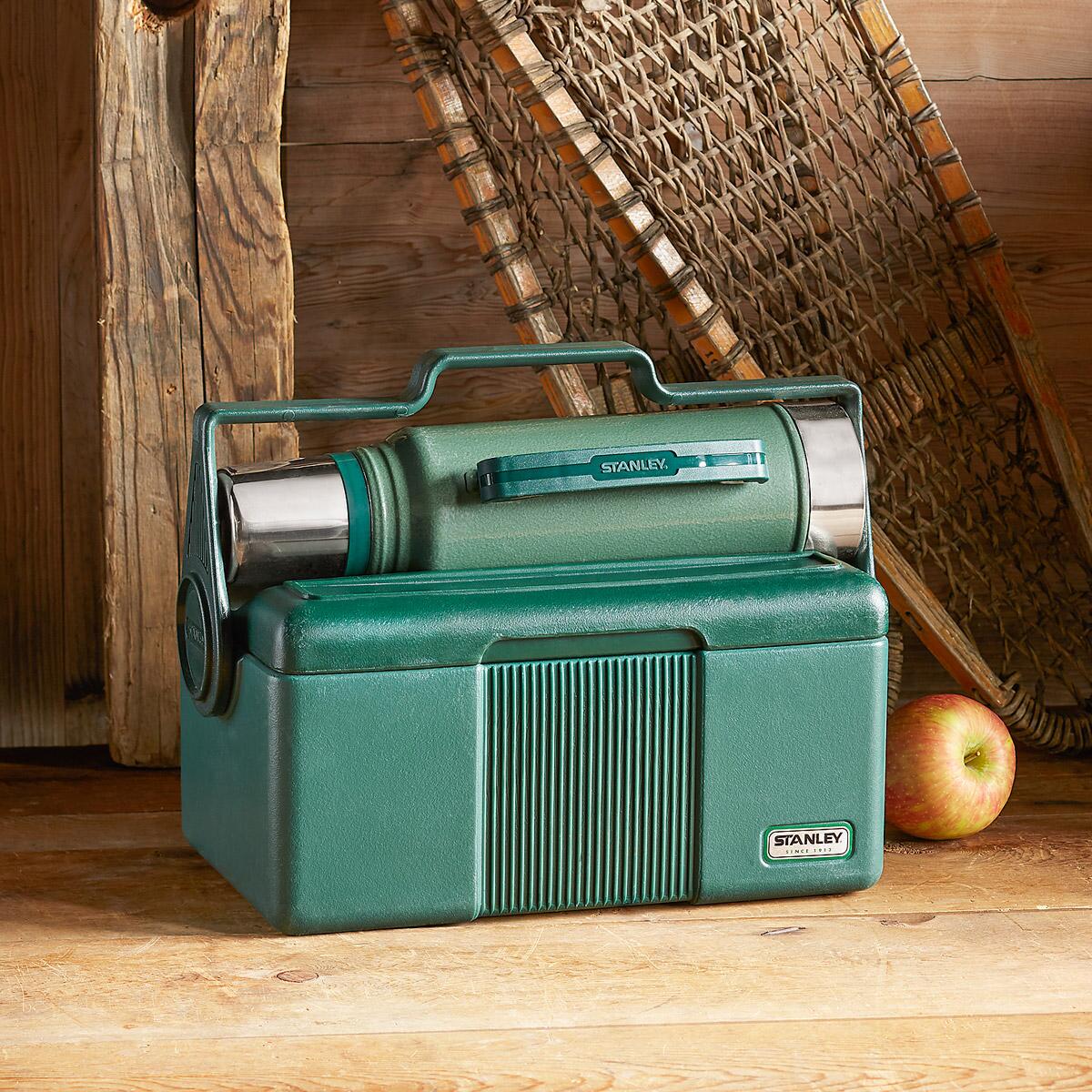 Related Articles
11 Best Tool Belt [Review & Buyer's Guide]
5 Best Lunch Boxes and Coolers for Construction Workers
6 Best Yeti Lunch Boxes for a Great Meal
7 Best Carhartt Lunch Boxes Right Now
9 Best Soaps and Cleaners for Construction Workers
7 Best Home Fire Escape Ladder