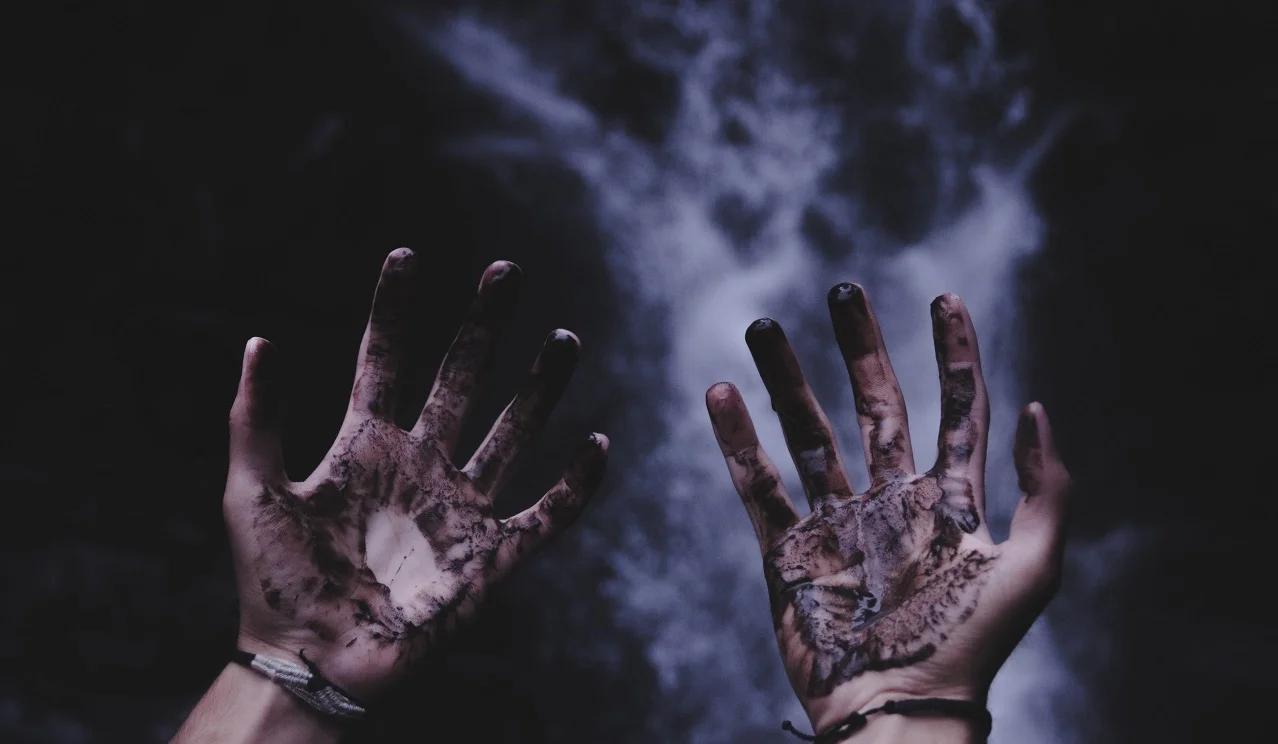 Working with tools and machinery in construction sites is bound to make your hands messy.
Grease, grime, and tar are just a few of the many things which will leave stains and lingering odors, even after you return home, tired from work. To get rid of the mess, you'll need an effective yet gentle soap or hand cleaner.
That's where the problem arises! Choosing the best soap or cleaner that can help deep clean your hands without making them rough or dry is easier said than done. And the availability of a wide range of options in the market, in turn, makes the selection process challenging and time-consuming.
But you need not worry! After extensive research, we've come forward with detailed reviews of the 9 best soaps and cleaners for construction workers. We've also provided a comprehensive buyer's guide at the end of the article to help your decision-making.
So, without further ado, let's dive straight into the reviews of the best soaps and body wash for construction workers.
Body Wash and Soaps for Construction Workers
Do you work in the construction industry? Do you need a body wash that can stand up to the rigors of construction work? Then you're in the right place! Here is the list of the 9 best soaps for construction workers that are sure to keep you clean, refreshed, and ready for everything: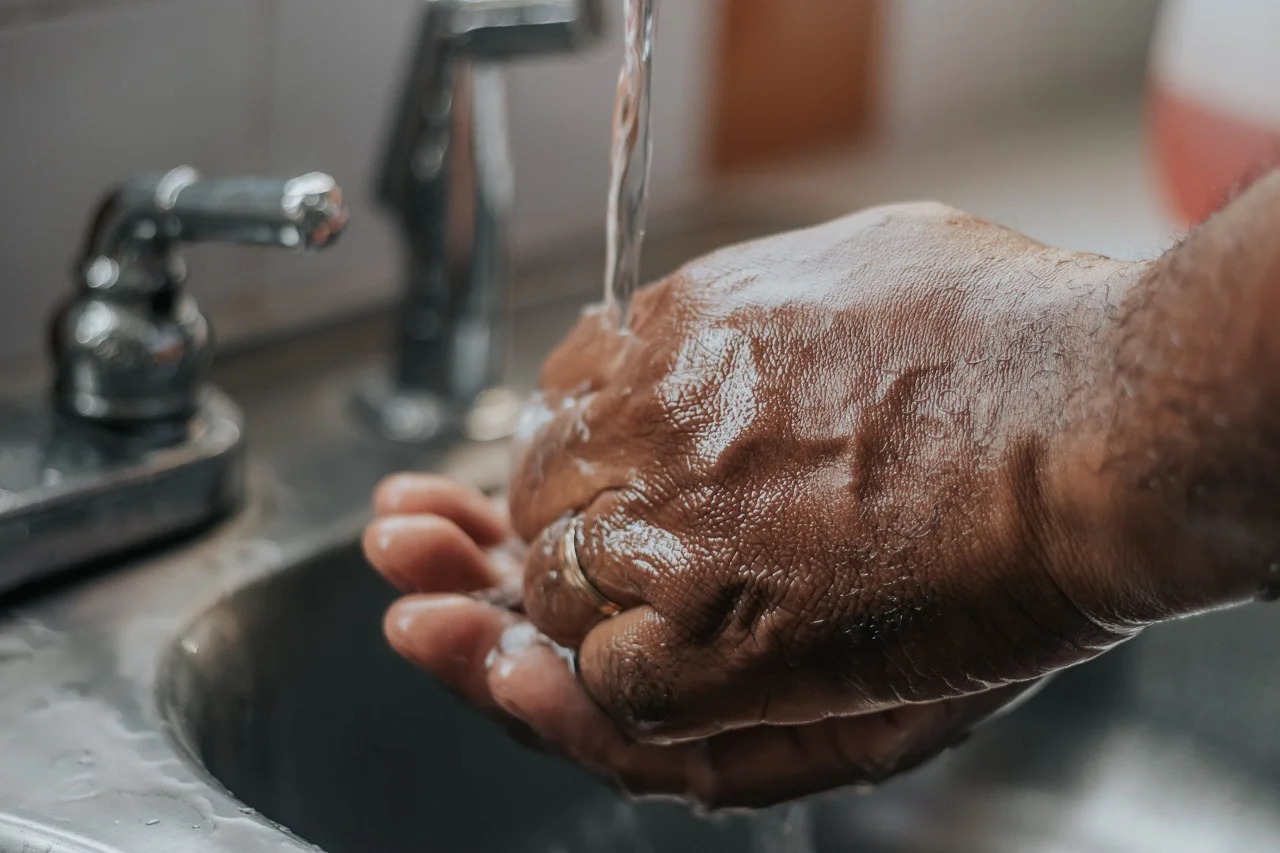 Since its foundation in 1946, Gojo, a privately held company, has emerged as a leading manufacturer of skin care and hand hygiene products. On that note, we decided to introduce you to the Pumice Industrial Hand Cleaner from the brand. Known for its quick-acting formula, it ensures effective cleaning of grease and stains.
Sale
Why Did We Like It?
Thanks to its quick-acting formula, comprising pumice, limonene, PEG-4, C11-15 alkane/cycloalkane, water, jojoba seed oil, and tocopheryl acetate, to name a few, this industrial hand cleaner from Gojo ensures effective cleaning.
That's not all; once cleaned, it leaves your hands with an appealing and long-lasting natural orange-citrus scent. As such, it eliminates any strong and foul odor from your hands with just a simple wash.  
You'll be pleased to know that the lotion hand cleaner doesn't include any harsh chemical solvents. Its pumice scrubbing particles can easily tackle tough grease, industrial soils, dirt, and stains, making your hand squeaky clean.
We also loved the inclusion of the pumice pump bottle as it makes the process of hand cleaning more convenient. All you need to do is press the pump to get a dollop of the lotion on your hand to begin washing.
What Could've Been Better?
To be honest, we weren't entirely impressed with the number of pumice particles present in this lotion hand cleaner from Gojo. They were comparatively fewer in number, and even though this didn't compromise its effectiveness, we expected more from the brand.

Pros
Comes with a pump bottle for convenient use

The quick-acting formula for effective cleaning

Safe to use

Leaves an appealing citrus scent

Can tackle a wide range of industrial soils and grease
Cons
A fewer number of pumice particles
Next up, we have the 23218 Fast Orange Lotion Hand Cleaner from Permatex, an automotive and maintenance repair center dedicated to helping every professional and DIY enthusiast with their job. Being a waterless, biodegradable, and petroleum solvent-free cleanser, it can safely tackle dirty hands and other household cleaning needs.
Why Did We Like It?
Fortified with aloe, glycerin, lanolin, and other skin conditioners, Permatex 23218 is effective in removing resins, oils, grease, tar, grime, soil, and cement from hard-working hands. Its gentle formula manages to deep clean the toughest dirt with ease while leaving a pure, natural orange scent that lingers for hours.
The best part about this hand cleaner is that it's biodegradable, waterless, and petroleum solvent-free. It contains no harsh chemicals or ammonia that can cause abrasions and sting cuts, making it a perfect choice to help soothe rough and raw hands. 
We were also really impressed by its wide range of applications, which aren't just limited to cleaning hands. You'll be amazed at its effectiveness when it comes to tackling various household cleaning needs.
It works great on laundry stains, tile floors, scuff marks, and pet odors. As such, you have to agree that the Permatex 23218 is a versatile investment option, marked at an affordable price point.
What Could've Been Better?
The Permatex 23218 is a versatile option that can clean hands and tackle household cleaning needs. However, we missed the presence of granules or pumice particles in its formula. Other than this, the pump bottle we received was defective, so make sure that you check it before buying, or you'll have to get a replacement.

Pros
Wide range of applications

Suitable for household cleaning

Ensures gentle deep cleaning of the toughest dirt

No harsh chemicals or solvents

Can soothe raw and rough hands
Cons
Absence of granules or pumice particles

Faulty pump bottle
The brand name "Lava" was derived from one of its key ingredients – pumice in 1893. Since then, coal miners, oil rig workers, and DIY enthusiasts have depended on its soaps and hand cleaners to cut through the toughest grime and dirt. That's why we've come forth with this heavy-duty hand cleaner from the brand.
Why Did We Like It?
As you already know, Lava deals with the manufacture of soaps and cleaners comprising pumice as one of its key ingredients. And the Professional Line Hand Cleaner is definitely no exception. Containing pumice, a by-product of volcanic activity, it's used as a soft abrasive that can remove the toughest stains and dirt with ease.
That being said, the soap lathers well and is tough on dirt, grime, adhesive, grease, ink, oil, paint, caulk, and anything that may stain your hand. Its effective formula gets your hands clean within no time without leaving them rough and dry. This is because it contains moisturizers that help in making the roughest hands soft. 
The Lava soap bar is pretty long-lasting, so you need not bother about buying a new one anytime soon. Furthermore, it's made using bio-renewable resources to promote a greener environment.
What Could've Been Better?
Without a doubt, this heavy-duty soap from Lava is quick and effective in cleaning hands. However, we'd prefer a little more grit for it to cut through the grease with ease. Whatever grittiness or scrubbing agents it has disappears within a couple of seconds, so you'll have to vigorously rub the bar on your skin.

Pros
Lathers well

Moisturizes hands to make them soft

Made using bio-renewable resources

Effective and tough on dirt, grime, grease, oil, etc.

Heavy-duty
Cons
Needs to be vigorously rubbed

Lack of sufficient scrubbing particles
For over 60 years, Gojo Industries has been manufacturing skin care and hygiene solutions, including Provon soaps and cleaners, offering a wide range of antimicrobial formulas. Similarly, this medicated lotion soap from the brand ensures effective broad-spectrum antimicrobial activity to keep your hands clean and healthy.
Sale
Why Did We Like It?
Straight off the bat, we were impressed with its pleasant light scent, which isn't too fragrant. It resonates with a soothing and calm feel without being overpowering like some of the competitive lotion soaps, which end up giving you a headache with their strong smell.
The medicated soap sanitizes the skin with its antimicrobial properties, thereby killing germs and bacteria. Hence, it's not only suitable for construction workers but it can also be used for general handwashing.
Formulated without Triclosan, Provon combines its powerful broad-spectrum antimicrobial activities with conditioners to ensure effective yet gentle cleaning.
Construction workers are prone to get cut or hurt while on-site. But fortunately, the medicated soap speeds up the healing process by moisturizing the affected and weeping area. 
What Could've Been Better?
The Provon lotion cleaner is perfect for sanitizing as it makes an antibiotic sealant layer on the skin. But we wouldn't recommend it for regular use as it's medicated. We also find it important to mention that the soap leaves a residue on your hands even after washing thoroughly.

Pros
Medicated soap for sanitizing skin

Perfect for spot-washing part of the body with infected skin

Pleasant light scent

Antimicrobial properties

Triclosan-free formulation
Cons
Not for regular use

Leaves residue after washing
We bring you yet another powerful and heavy-duty hand cleaner from Permatex, a popular brand when it comes to hand cleaning and skincare products. The Xtreme is an exceptional pumice cleaner that comes with superior cleaning power to work quickly and deeply.
Sale
Why Did We Like It?
The Fast Cherry Xtreme is used for a wide range of applications, thanks to its superior deep cleaning power. It effectively removes grease, ink, tile cement, paint, oil, grime, tar, carbon, asphalt, and other such substances commonly found in construction sites.
You won't have to scrub your hands vigorously after coming home from a long and tiring day at work. This is because the pumice hand cleaner comes with ample grit to help tackle tough dirt and stains without leaving your skin dry and right. Formulated with advanced skin conditioners like aloe, glycerin, and lanolin, it manages to protect your hands from cracking. 
That's not all; Cherry Xtreme, infused with micro-gel technology, features a refreshing scent that clings to your hand. As a result, it helps eliminate the lingering odors of gasoline, oil, grease, and other common scents. Furthermore, it's available in three different fragrances for you to choose from based on your preference.
What Could've Been Better?
There's no doubt that the Permatex Fast Hand Cleaner is worth its price. However, we faced issues with its pump. It failed to pump out lotion soap on our hands smoothly because of its faulty design. You might have to purchase a bottle separately and pour the solution into it.

Pros
Protects skin from drying and cracking

Eliminates odor

Superior deep-cleaning power

Free of harsh chemicals and solvents

Pumice is distributed evenly throughout the bottle
With the Tub O Scrub Hand Cleaner, you can now remove grease, oil, tar, paint, and other tough grime within no time. It's a pumice-free cleaner that stands out from the rest, all thanks to its ground walnut shell composition that makes it safe and biodegradable for the environment.
Sale
Why Did We Like It?
Tub O Scrub's unique formula comprising lanolin, aloe, and vitamin E keeps your rough hands soft after every wash. It doesn't compromise on hardcore cleaning even with the absence of hardcore chemicals in its formula. That's because of its cosmetic-grade, ground walnut shell composition, which is capable of getting rid of tough grime from your hands.
Being a non-pumice cleaner, it doesn't require water to be removed from your hands. Once you rub the heavy-duty hand cleaner in, its remaining walnut shells flake off, making it the perfect option for those on the go. 
Apart from safely removing oil, grease, and other grime, the cleaning solution helps tackle grout and adhesives that can be extremely messy. What's more, it doesn't contain petroleum solvents, which in turn, may act as a skin irritant and leave a strong scent behind on your hands.
What Could've Been Better?
Tub O Scrub works like a charm in cleaning dirt and grime off your hands despite being a pumice-free cleaner. However, the cleaning solution is a bit too thin and runny for our liking, which, in turn, increases its usage. As a result, it's bound to get exhausted faster than concentrated cleaners.

Pros
Contains no petroleum solvents or pumice

Citrus fresh scent

Biodegradable formula won't clog drains

Portable jug with pump and handle

Removes tough grime without water
Cons
The solution is a bit thin and runny
Grip Clean, a top automotive industry leader, comes forth with this all-natural hand cleaner that's preferred by auto mechanics, construction workers, fabricators, and farmers. Claiming to be 2x more concentrated than any other soap or cleaner out there, it tackles extra dirty hands with a goal of deep cleaning.
Sale
Why Did We Like It?
For us, the highlight of the Grip Clean Hand Cleaner is its all-natural formula that stands out in terms of quality. Made using a combination of absorbent Bentonite clay and high concentrations of coconut oil and olive oil, it's a perfect option for workers with dry, cracked, and rough skin.
Grip Clean deep cleans and moisturize your hands, making sure they remain soft, even after a hectic day. It's safe for sensitive skin, and can also be used on your entire body and face. 
The cleaner is said to be the number one choice for every professional automotive mechanic and construction worker. This is because it works incredibly well in absorbing oil, metals, and lead from your skin, thanks to its pumice-scrubbing texture.
Not only that but the cleaning lotion is also infused with a lime scent fragrance, making you feel and smell fresh all day long.
What Could've Been Better?
We didn't really like the consistency of the Grip Clean Hand Cleaner. It's too thick compared to the other options on the list, which, in turn, makes it difficult to use. The pump gets clogged pretty easily, so you'll have to press it hard to release the liquid.

Pros
Safe for sensitive skin

All-natural formula with a lime scent

Prevents drying of hands

100% premium quality soap
Stocker X Products is a reliable name in the industry since all its hand cleaners and soaps have been formulated and tested by experienced chemists. Manufactured and bottled on-site by Stocker Industries Inc., this heavy-duty mechanics soap from the brand can be kept close in your toolbox, locker, or work vehicle.
Why Did We Like It?
First things first, the Stocker X 16 oz is designed and formulated to tackle all kinds of industrial dirt, be it grease, grime, carbon, paint, or ink. This is why we'd recommend this superior cleaner to mechanics, construction workers, and hard industrial workers who have to get their hands and arms dirty every day.
The liquid soap comprises a natural solvent extracted from lemon zest and orange peels. And combined with high-quality surfactants, it manages to effectively clean hands and sinks while leaving a refreshing fragrance. 
That's not all; it's formulated using jojoba oil and glycerin to help moisturize cracked, dry, and rough hands. It keeps them smooth and soft even after dealing with tough job site conditions.
We also appreciate the brand's initiative toward customer satisfaction. It offers a 100% money-back guarantee, which enables you to request a refund in case you're unhappy with its quality.
What Could've Been Better?
We're sure you won't have any complaints related to the effectiveness of the Stocker X Hand Cleaner. However, we'd suggest checking its pump to see that there are no defects. In case you receive a faulty bottle, you'll have to get it replaced.

Pros
Prevents hands from drying and cracking

100% money-back guarantee

Leaves behind a refreshing fragrance

Perfect for those on the go
Trusted, preferred, and used by thousands of professional mechanics and construction workers; Wonder Scrub is often claimed to be the best hand cleaner in the market. But does it deliver on its promises? Well, after seeing the wonders of its unique and patented formula, we're sure you'll feel the same.
Why Did We Like It?
Wonder Scrub is the perfect example of a powerful yet gentle hand cleaner that's capable of effectively removing the toughest industrial soils, including grease, oil, tar, asphalt, resins, etc. The best part? Its state-of-the-art patented formula gets rid of stains and dirt without making your hands dry and rough.
In fact, unlike other industrial hand cleaners, Wonder Scrub cleans well but doesn't lead to painful hands. Fortified with unmatched skin conditioners like glycerin and lanolin, it moisturizes hands, keeping them soft and smooth for a long period of time. 
You need not even worry about buying a new hand cleaner any time soon since its super-concentrated formula reduces usage by 50 to 75%. As a result, it tends to last longer compared to any other option on the list.
What Could've Been Better?
We expected Wonder Scrub to provide a hand pump bottle with the cleaning solution, but it failed to deliver in this aspect. Other than this, you might find it's scrubbing texture a bit uneven at times, which, in turn, may reduce its effectiveness.

Pros
Safe to use

Moisturizes hands to prevent dryness

Reduces usage by 50-75%

Patented formula fortified with skin conditioners

Walnut shells speed up the cleaning process
Cons
Doesn't include a hand pump

Lack of sufficient scrubbers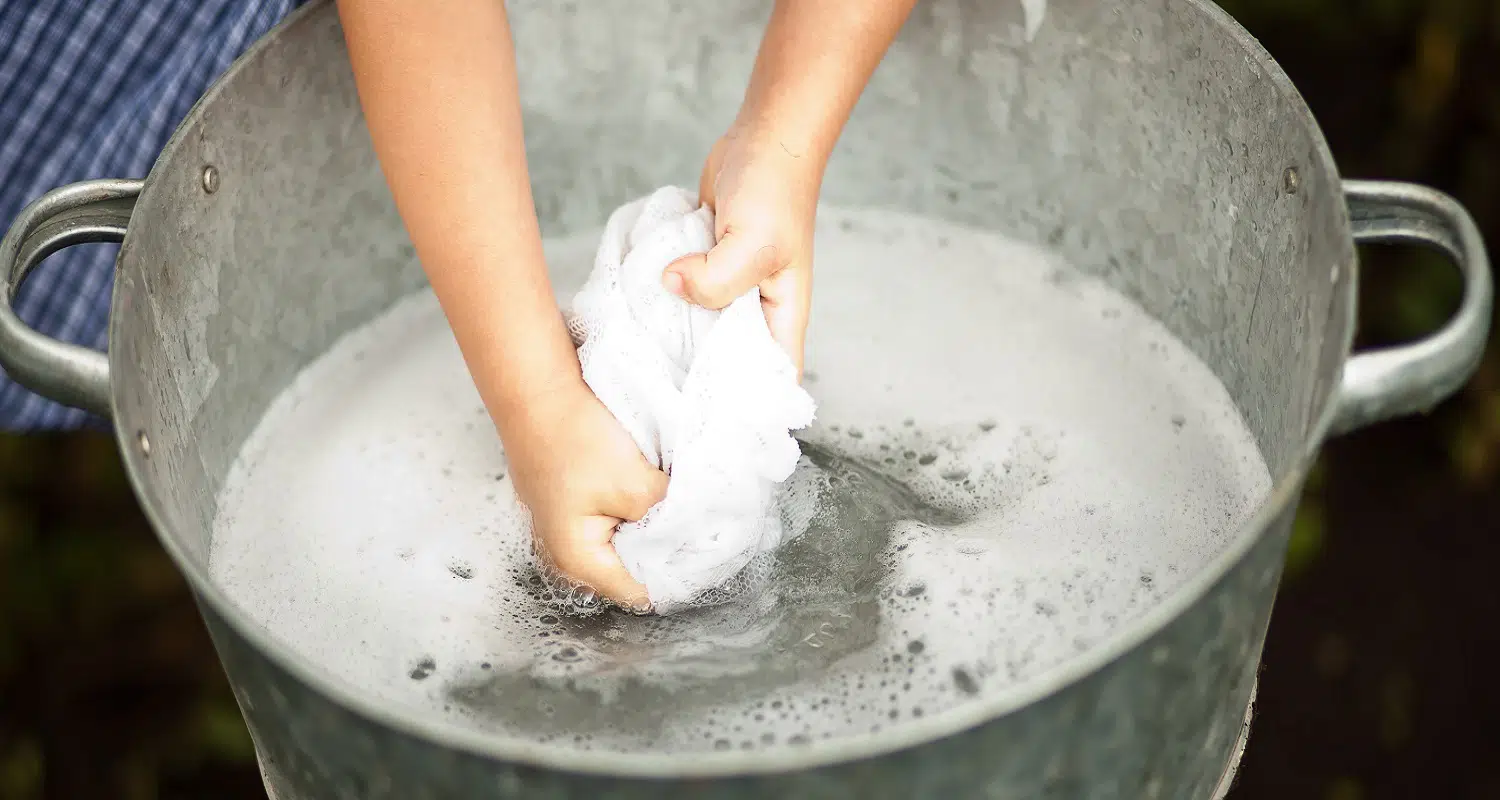 Soap for Construction Workers Buyer's Guide
Now that you've gone through our list of the top recommendations for heavy-duty soaps and cleaners, it's time you made a decision. So, were you able to shortlist a few options based on your requirements? Well, don't worry, even if you haven't.
We understand that choosing the best soaps and cleaners for construction workers from a handpicked list of excellent options may seem simple, but it isn't. This is why we've gone ahead and carefully created this buyer's guide.
Here we explain a few crucial points that need attention when it comes to buying an effective yet gentle hand cleaner. Read on to know more…
Ingredients
First things first, make sure you go through the complete list of ingredients mentioned on the soap or cleaner's label before going ahead with its purchase. This will help you understand its effectiveness in cleaning.
Always opt for a product that's formulated using skin conditioners like glycerin, aloe, and lanolin. Known for their moisturizing properties, these ingredients will protect your hands from getting dry, course, or chapped.
Furthermore, make sure the cleaner comprises an all-natural formula that's free of petroleum solvents and harsh chemicals. This makes the product gentle and safe for the skin and prevents allergic reactions.
Scent
Industrial soaps and cleaners are available in a wide range of scent options to choose from. Always opt for a product that comes with an appealing and pleasant fragrance, which isn't too strong or overpowering.
Refreshing and natural fragrances extracted from lime zest and orange peels help in masking the foul and lingering odor of grease and grime. Plus, they leave behind a soothing and long-lasting smell on your hands after washing.
Scrubbing Particles
Cleaners with pumice as their key ingredients come with sufficient grit to ensure superior, deep cleaning of your hands. However, you can also opt for lotion soaps containing natural, grounded walnut shells as they are equally effective in removing the toughest grease, oil, tar, ink stains from your hands.
Versatility
You obviously need to look for a hand cleaner that helps clean your hands, but a little versatility would definitely be the icing on the cake. Opt for a bar of soap or cleaner that can also help tackle various household cleaning needs.
This will not only save you from the hassle of buying separate cleaners for different purposes but will also help save money.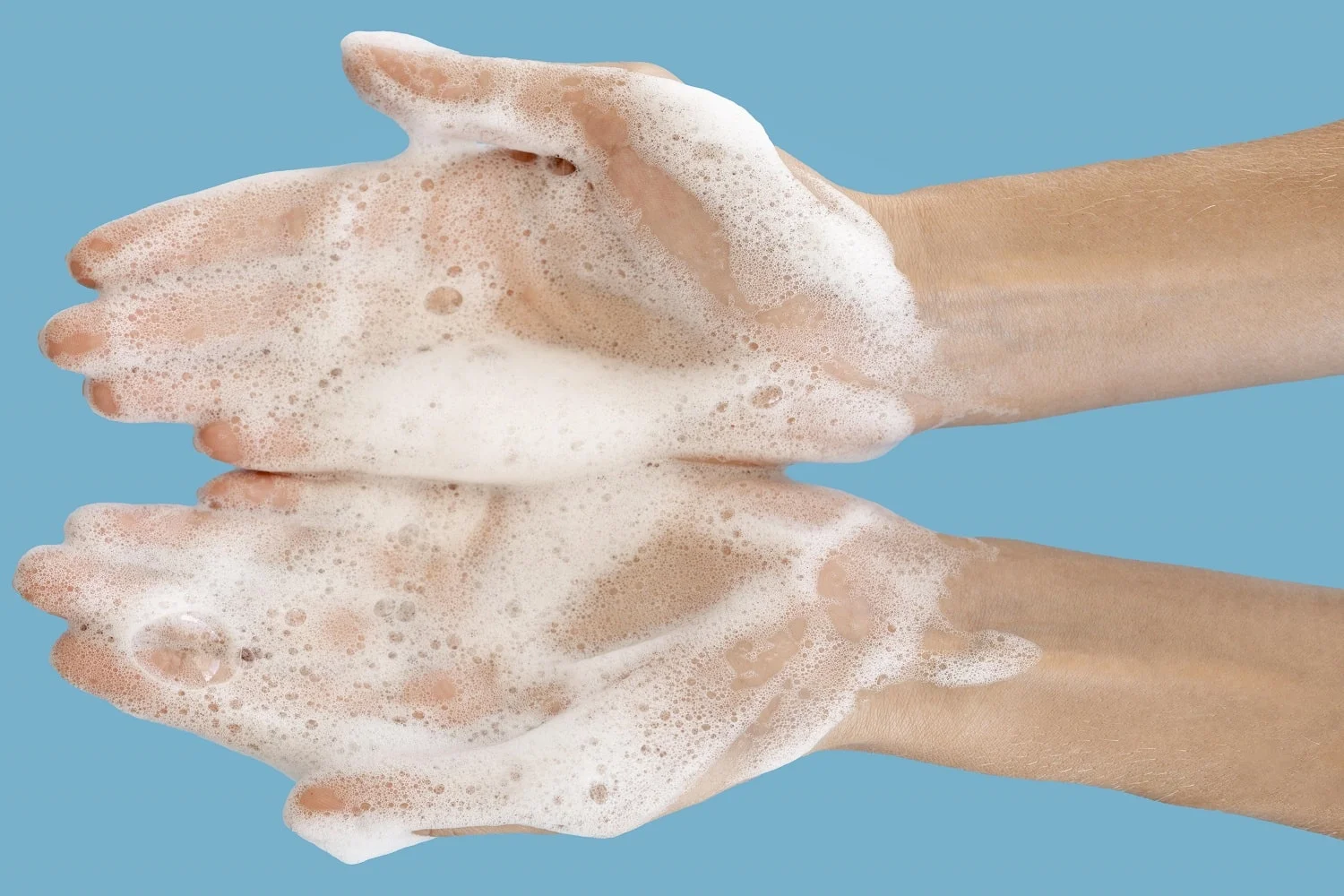 Soap for Construction Workers Verdict
Hand cleaners are slowly becoming more popular than soaps on construction and industrial sites. This is because lotion cleaners today are portable and can be conveniently used with or without water for removing grease, grime, and dirt.
The same can't be said for soaps, but that doesn't mean they fall far behind. On that note, we now come to the end of our informative and comprehensive guide to the nine best heavy-duty soaps and cleaners.
Here's hoping you were able to gain all the required insight from our buyer's guide. However, before concluding, we'd like to take a quick run-through of our favorites.
Gojo Natural Orange Pumice is known for its quick-acting formula. Permatex 23218 is the most versatile option on the list, while the Lava Heavy-Duty Cleaner is the most affordable and effective soap bar.
With this, we'll take your leave. Till next time!
Related Articles
10 Best Portable Shampoo Bowls
3 Best Stanley Lunch Boxes Today
5 Best Lunch Boxes and Coolers for Construction Workers
6 Best Yeti Lunch Boxes for a Great Meal
7 Best Carhartt Lunch Boxes Right Now
11 Best Cold Weather Coveralls and Bibs
13 Best Work T-Shirts Reviewed