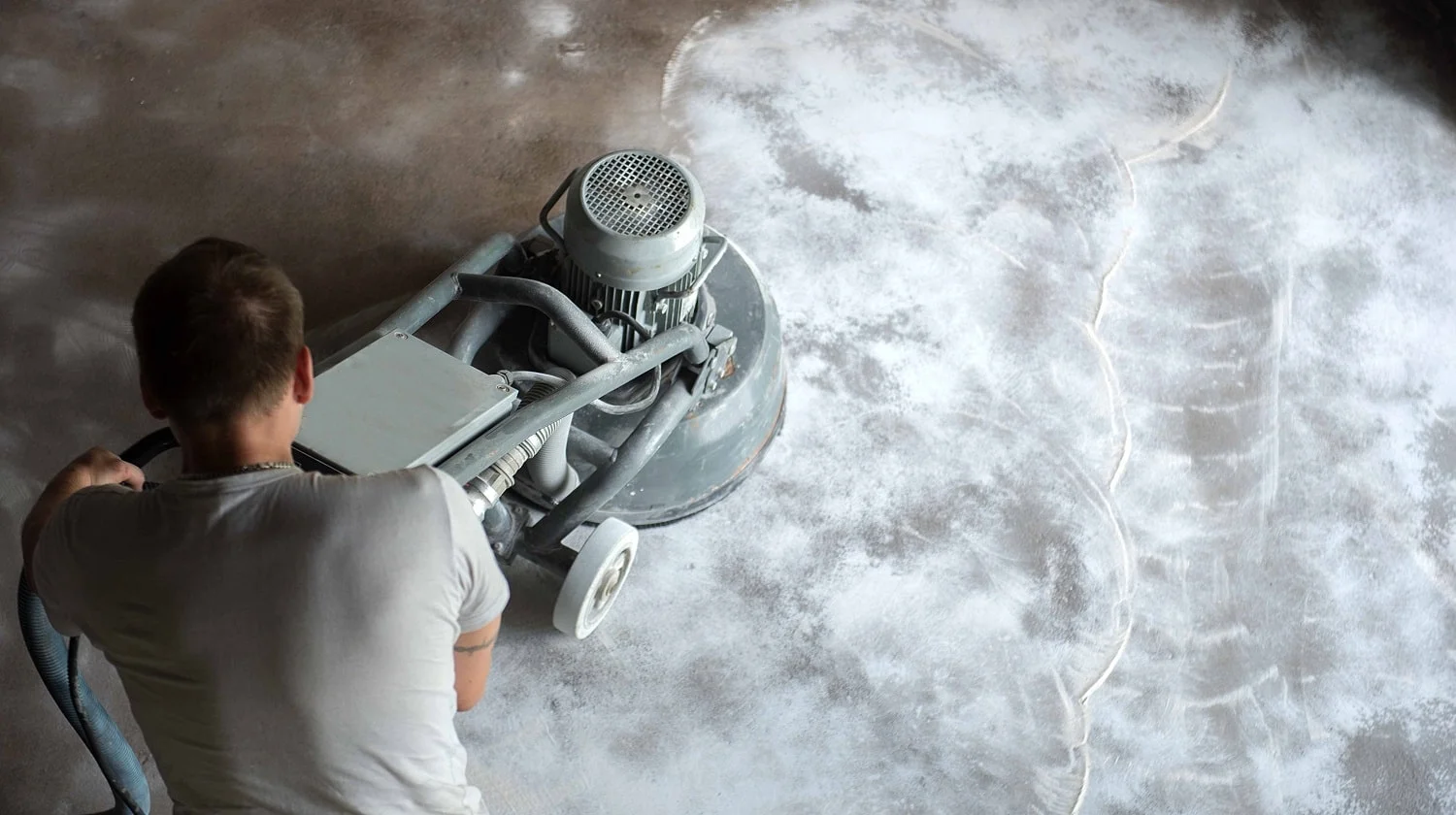 Are you tired of working for long hours without seeing any of the desired outcomes in your projects?
All that can go away, thanks to concrete grinders, planers, and scarifiers, as these nifty tools can take care of heavy-duty tasks with ease. It solves most of your problems in the workshed and permits you to get the coveted accuracy with minimum effort.
You can use it on a range of projects, thanks to the excellent functions that make it highly versatile. And most units come with a powerful motor, offering exceptional reliability. So, it is safe to say that getting one of these units will make your life easier!
But the question is, how do you choose from the numerous options lining the market? We have narrowed down the seven best products that are making all the right noise.
So, without further ado, let's begin.
Best Concrete Grinder, Planers, Scarifiers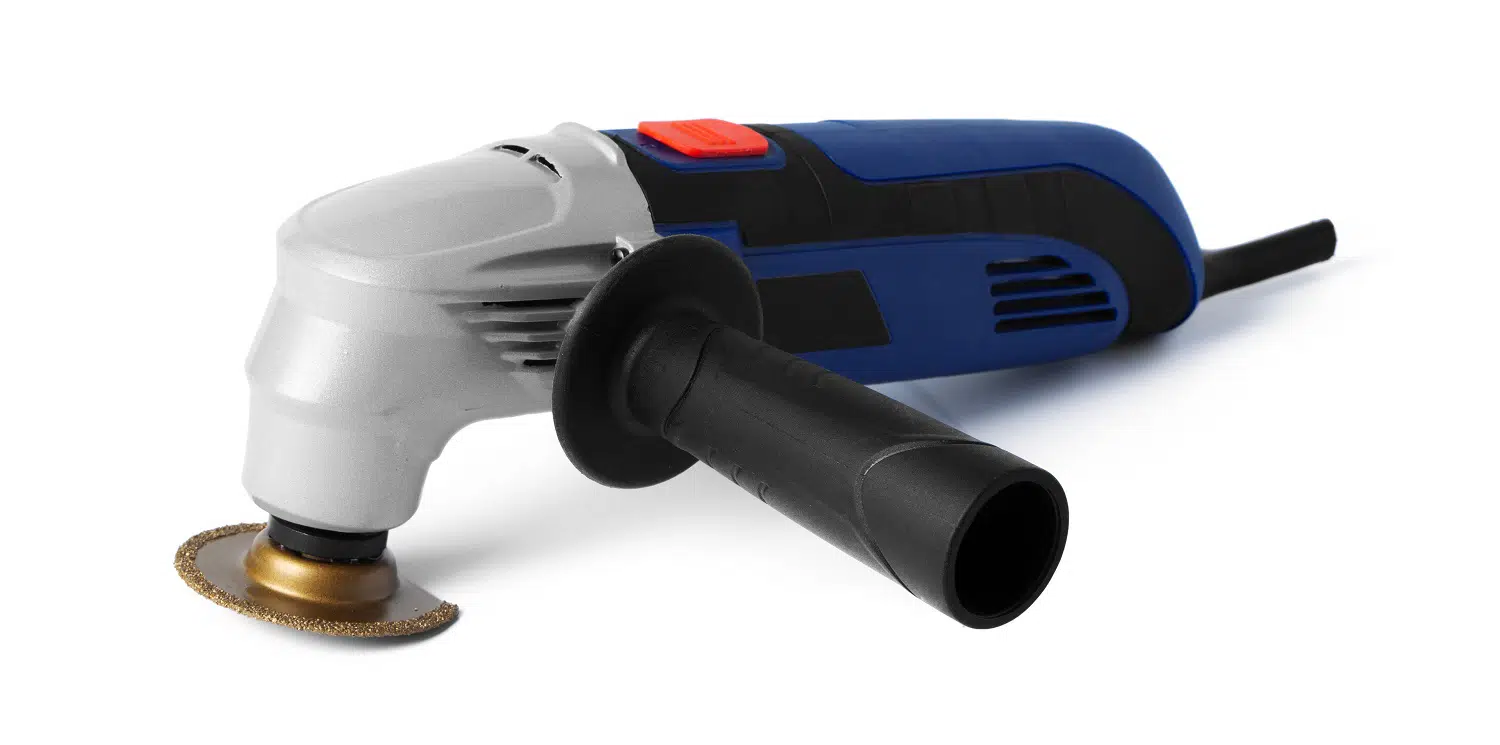 The Metabo Concrete Grinder is one of the top units in the market and with valid reason. It has all the functions to top rival brands and has quickly made a name for itself. It delivers a fantastic performance, and it's no surprise that it has received mostly positive reviews from customers.
Why Did We Like It?
First and foremost, it comes with a 15 Amp motor that's capable of generating 6600 RPM, which allows you to complete your work quickly. In that regard, the VibraTech handle comes in handy, ensuring you can work for long hours as it reduces vibrations by 60% compared to other models.
Furthermore, it has a safety switch to prevent the device from accidentally starting up. It helps to make the whole operation more efficient and keeps you protected from untoward incidents. Moreover, the 3-position rear twister handle is highly maneuverable, and you get the required precision in your work.
And to tackle the dust and debris produced, you can use the dust shroud to keep the workspace clean. You won't have to spend time tidying up after completing work. Plus, it comes with incredibly durable components that will last a long time, and you won't have to worry about it breaking down.
What Could've Been Better?
We have received reports stating that it's challenging to get the turbo cup off after fitting the shroud. It's not a significant issue, but it might be an inconvenience in the long run. Besides, it doesn't have enough spacers to use with the shroud, and you'll have to buy them separately, thereby driving up the unit's cost.
Pros
Durable

3-position rear twister handle

Tool-free adjustment guard

Integrated damping system

Safe
Cons
Challenging to get the turbo cup off

Not enough spacers
The DEWALT Concrete Grinder has many similarities with some of the other units on the market, but it has also made some nifty upgrades. You get the perfect blend of durability and power, making it stand out. You're guaranteed to get a reliable output, which is why it has earned mostly positive reviews.
Why Did We Like It?
Straight off the bat, the brushless motor provides a seamless experience, allowing you to work uninterrupted. You won't need to stop to change the blades, which is also supported by the bail handle. Plus, you can use it in numerous positions, making it extremely flexible and that ensures you get much-needed precision in your work.
However, the significant inclusion is that of the electronic kickback brake, which automatically senses a pinch, stall, or bind-up event. It then stops the wheel and reduces the grinder's movement while shutting down the device to keep you safe. To start it again, you can use the on/off trigger switch for a smooth experience.
To control all the power you have at your disposal, the variable speed trigger ensures that you get to decide the speed you need on different tasks. It makes the unit highly versatile and capable of handling different types of jobs with aplomb.
What Could've Been Better?
Having used it ourselves, we have seen there are problems with the dust collection shroud. While it does the job well on occasion, you may find it stiff with dust, thereby affecting performance. Moreover, the transition between the different speeds isn't smooth and needs improvement, which may not please customers.
Pros
Variable speed function

Bail handle

Powerful

Durable

Efficient
Cons
Shroud needs improvement

Transitions aren't smooth
The TOMAHAWK Concrete Scarifier may look like an innocuous unit but don't be fooled. It has all the components to deliver a cracking performance in most situations. You're assured of getting your money's worth, and with features like the ergonomic handles, it has ticked most of the right boxes to score high in user-friendliness.
Why Did We Like It?
Firstly, it comes with a vacuum port making it compatible with almost all vacuum bags while reducing the silica dust build-up. And the power for the various components comes from the 5.5HP Honda engine, which starts with one pull and is one of the most reliable machines going around.
You get tremendous power, which drives the six-tip tungsten carbide blades. The blades can last for 8000 square feet, which is significantly higher than other models. Moreover, it's well supported by 64 carbide cutters and 128 washers that can withstand everyday use to deliver consistent performance.
It also has a cutting width of 8," helping you do away with traffic lines at 800- 1000 linear ft/hr. Again, you'll be pleased to know that it effectively reduces vibrations and enables you to use it for extended periods without any difficulty.
What Could've Been Better?
For all that's good about it, there are a couple of issues with the unit. You need to conduct regular checks and ensure all the components are tightly fitted because the bolts tend to come loose. Plus, some parts may develop stress cracks over time, and you need to get them replaced.
Pros
Durable

64 carbide cutters

128 hardened washers

8″ working width

Reduced vibrations
Cons
Bolts may come loose

Develops stress cracks
We are at the halfway point of our list, but there are many quality products we are yet to cover. Our next recommendation for you is the Makita Concrete Planer, which has the most bases covered, thanks to the potent combination of power and comfort. No surprise then that it's on most people's wish lists.
Why Did We Like It?
Right away, you'll notice the 12 Amp motor capable of generating a maximum of 9000 RPM, which allows you to complete your work quickly. The motor's power helps drive the integrated dust extraction mechanism, keeping the workspace clean and capturing debris from concrete surfacing applications.
Among the other components, it has a leaf spring complemented by the cam gear drive to reduce vibrations during work. So, you can use it for extended periods without any difficulty. Moreover, with the variable speed control, you can handle an array of tasks due to the ability to change the speed depending on the job at hand.
Similarly, you can also fix the speed on a particular value and generate additional power, thanks to the constant speed control delivering consistent results. You can therefore bring the rate down to 4000 RPM for precision work. Finally, it's highly durable, which ensures it doesn't break down during jobs.
What Could've Been Better?
It's priced higher than the other units, proving to be a deterrent for buyers. The price is one of the first things customers see, and although you can't compromise with quality, it may so happen that you have a tight budget to stick to. Besides, the bolts tend to come loose.
Pros
Leaf spring

Cam gear drive mechanism

Reduces vibrations

Variable speed control

Constant speed control
Cons
Expensive

Bolts may come loose
The Bosch Concrete Grinder has stuck to the basics while making the necessary additions to climb the ladder quickly. It has an array of functions turning quite a few heads in the market, and it delivers a terrific performance making it highly versatile. You're guaranteed to like all that it offers.
Sale
Why Did We Like It?
First and foremost, it has a 12.5 Amp motor, generating sufficient power for you to handle an array of tasks. With the high torque, you can quickly complete your job while ensuring you don't have to compromise with performance. You still get the desired precision in your work, making it highly effective.
Furthermore, it's exceptionally durable and well supported by the new guard system to protect the unit from damage. It also keeps you safe from untoward incidents, which makes the entire operation more manageable. And speaking of effortlessness, thanks to the four-stage dust intrusion seal, your work area remains clean even after a long day.
Moreover, it comes with a carrying case helping to store the unit effectively. You can easily take it from one place to another without any hassle, while the comfortable design reduces fatigue even on the toughest of jobs. Finally, it has 5″ diamond cup wheels for enhanced maneuverability.
What Could've Been Better?
Again, it's slightly costly compared to the other products, and in case you don't want to spend too much on it, you can choose from the alternative units in the market. Additionally, the wheel cup over the wheel may come loose, so be mindful to stop the device before lifting it.
Pros
High torque

Durable

Comfortable

Carrying case

5″ diamond cup wheel
Cons
The wheel cup may come off

Slightly costly
Although we're nearing the end of our list, a couple of products are still left to go through. Next up for you is the Stark Concrete Scarifier, which shares its name with a beloved superhero from the Marvel comics. Similarly, you can rest assured it's backed up with the requisite features for a power-packed performance.
Why Did We Like It?
Straight off the bat, the 6.5HP gas-powered engine helps to operate the numerous components delivering incredible consistency on most tasks. It has a built-in vacuum port making it compatible with most dust bags and cleaners to prevent the unit from clogging due to debris. It also helps to keep the workstation clean after a long day.
The significant addition is the inclusion of the adjustable handle wheel, which has taken comfort to a whole new level. You can maneuver it based on various demands, thereby ensuring you get the desired precision. Likewise, the handle has a shock absorption feature to reduce stress and make extended working hours possible.
It comes in a robust design that can handle the demands of everyday use. You're promised exceptional reliability, and you can work uninterrupted without worrying about it breaking down in the middle of a task.
What Could've Been Better?
You'll have to carry out frequent maintenance to prevent dust and debris from entering the unit and clogging it up. You'll also have to ensure the components are appropriately fitted to keep them from falling off. Plus, initially, it may take you some time to get used to it, but it's not a significant concern.
Pros
6.5HP engine

Built-in vacuum port

Stress-free operation

Versatile

Durable
Cons
Requires frequent maintenance

May take time getting used to it
The TECHTONGDA Concrete Grinder is one of the top units in the market due to the numerous quality features to make your job easier. It has made quite a name for itself in the market, and some of the functions aren't seen in other units. As a result, it produces a fantastic performance.
Why Did We Like It?
Firstly, it comes with a pure copper motor with exceptional durability, which ensures you can use it for a long time without encountering reliability issues. And the motor powers the stator and rotor generating enough spin to take care of most tasks. You can quickly complete even the most challenging jobs without compromising precision.
Meanwhile, the diamond chassis is sharp, producing much-needed output. It flaunts a wear-resistant design enabling it to endure the demands of work. So, it permits you to get efficiency in your projects without worrying about the model breaking down.
Furthermore, you get excellent versatility, thereby enabling you to handle an array of tasks. You can use it to harden cement floors while work can also be done at the wall's foot. Finally, it covers a large area quickly to save valuable time and enhance performance, which is sure to please most people.
What Could've Been Better?
It's one of the more expensive units in the market due to the numerous components. While that's understandable but the price may keep away a section of buyers if they aren't willing to be flexible with their budget. In such a scenario, you're better off choosing from the numerous other options in the market.
Pros
Wear-resistant

Versatile

Efficient

Durable

Powerful
 Concrete Grinder, Planers, and Scarifiers Buyer's Guide
Before you venture into the market, we would like to give you a couple of pointers to help you pick the right unit. Concrete grinders, planers, and scarifiers have many components that could make it difficult for you to distinguish between the top products and the average ones.
We are here to discuss the essential aspects based on which we have formulated our list. A good idea about these factors will help you make an informed choice.
Durability
Your tool must be durable to handle the wear and tear of daily use. As a concrete grinder, it will have to deal with cutting and grinding sturdy pieces, among other things. It should be no surprise that only quality materials must be used for construction to ensure it doesn't break down.
Buying any tool is an investment, and you cannot afford to spend resources to buy a new one ever so often. You must enjoy both the product and the components that come with it for a long time.
In that regard, the manufacturers cannot afford to make any compromises. So, having a steel or metal construction is of primary importance to deliver faultless output.
Ease of Use
Concrete grinders, planers, and scarifiers come in various sizes to handle an array of tasks, but that should not mean designers have to compromise with user-friendliness. The primary objective of any unit is to reduce your workload, and therefore you must be able to control it effectively to get the best results.
You should be able to adjust the components and the central unit, while the functions must be understandable, almost at a glance. You should know what each part does rather than pondering over how to get it right. Plus, the installation process and the disassembly must be written clearly to ensure it's uncomplicated.
There is no point in having a plethora of functions if the users find it challenging to use. Rather any good model must keep the basics right and then add the necessary features to deliver a better performance.
Power 
Finally, you must have sufficient energy to make sure that you get through your work quickly. Bending and removing metal bits is tedious, so you cannot afford to go about it leisurely.
You have a lot of work to do, and your unit must be up to speed to ensure you get a cracking performance. More power doesn't always guarantee a better understanding, and you must have the ability to control the intensity you need on various tasks. As a result, your tool will be versatile, enabling you to handle small-scale and large-scale projects.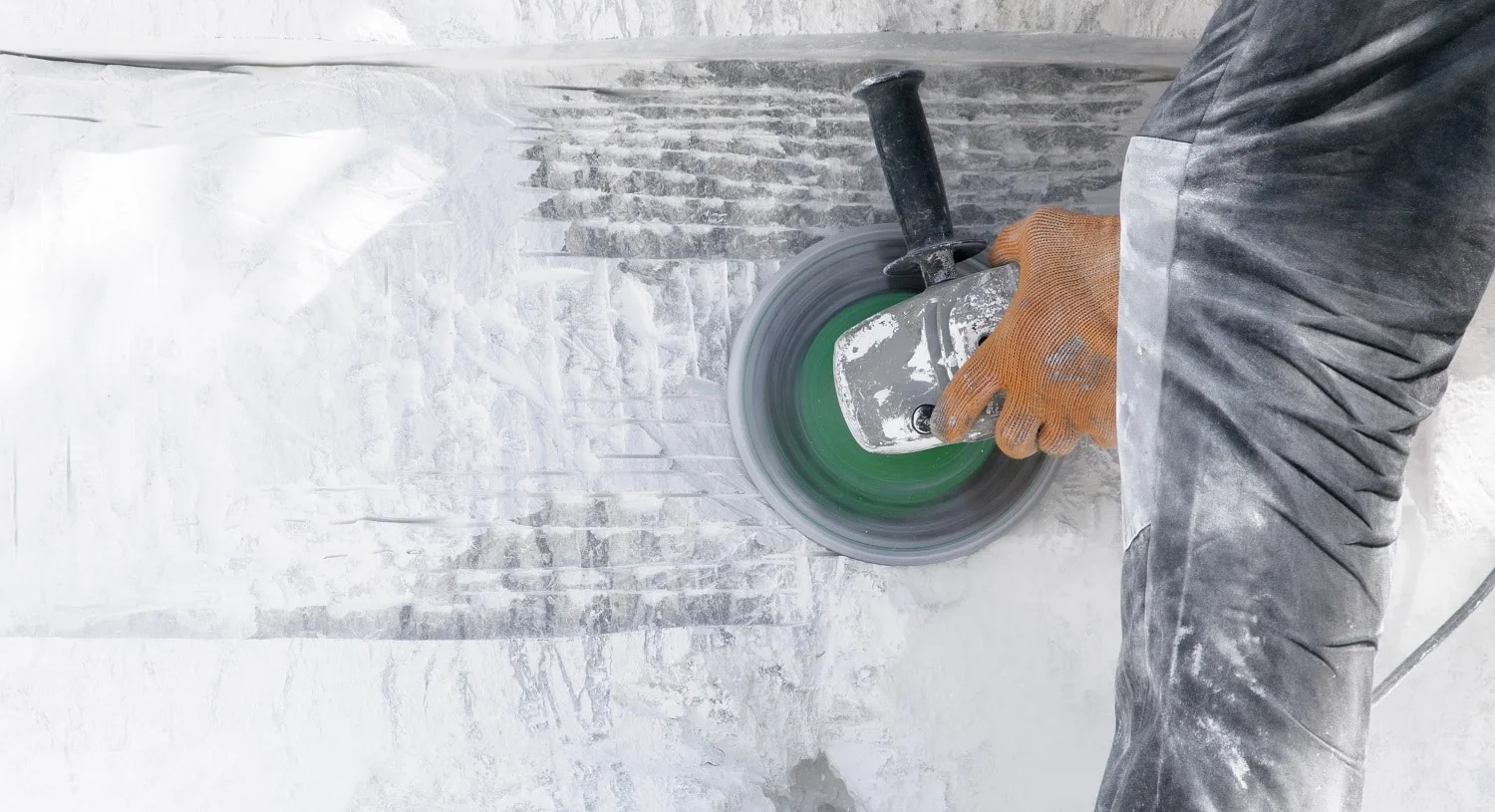 Verdict
We hope you have a better idea about concrete grinders, planers, and scarifiers to make an informed decision.
After all, it reduces the time taken on most projects while allowing you to get the desired precision. And it's highly useful and features sturdy construction to withstand the demands of everyday use.
But before signing off, we have decided to assist you a bit more by narrowing down the top products in different categories. For the best overall performance, we have picked the Metabo Concrete Grinder, while the DEWALT Concrete Grinder offers exceptional durability. And if your requirement is power, there's none better than the TOMAHAWK Concrete Scarifier.
All that's left now is for you to pick the right unit that's best suited to your needs. Keep in mind all the points we discussed in the buyer's guide, and you can make the correct choice.
Related Articles
13 Best Cordless Oscillating Tools  
13 Best Screwdriver Sets on the Market Today
Simply the Best Stained Glass Ring Saws in 2022 Reviewed
49 FREE DIY Router Table Plans For an Epic Home Workshop
10 Best Shop Vacs For Dust Collection 
11 Best Tap And Die Set on the Market Today | Buyer's Guide
11 Best Angle Grinders on the Market Today
13 Best Chainsaws for the Money 
13 Best Tile Saws Reviewed | Buyer's Guide
6 Best Chainsaw Brands to Consider 
11 Best Sliding Compound Miter Saws
11 Best Belt Sanders Right Now
13 Best Stud Finders – Review & Buyer's Guide
13 Best Bench Grinders of Saws 
9 Best Plate Compactors Consider
11 Best Concrete Bonding Agent
11 Best Concrete Crack Filler [Sealing and Repairing Cracks Easily]
That's all for now. Until next time, Ciao!