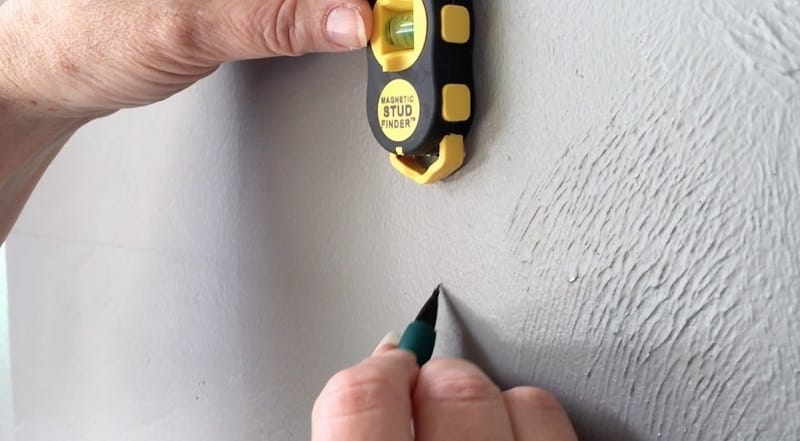 The walls of your house serve as the ultimate spot for displaying any beautiful object to the common eye. However, at times, you may not be able to mount your favorite frames on the walls due to the presence of studs that could hinder the drilling processes.
In such cases, stud finders can come in pretty handy at finding the tough-to-detect studs hiding inside our walls. It makes the job of hanging heavy objects on the walls easier, without compromising the safety of wiring or piping, behind the surface.
However, it may be stressful to find the best stud finder, without going over your decided budget. If you're going through a similar dilemma, we have listed our top 13 stud finders that'll fulfill your needs precisely.
Also, go through our exclusive buyers' guide to know about all the important features that would help you find the ideal stud finder for yourself.
Best Stud Finders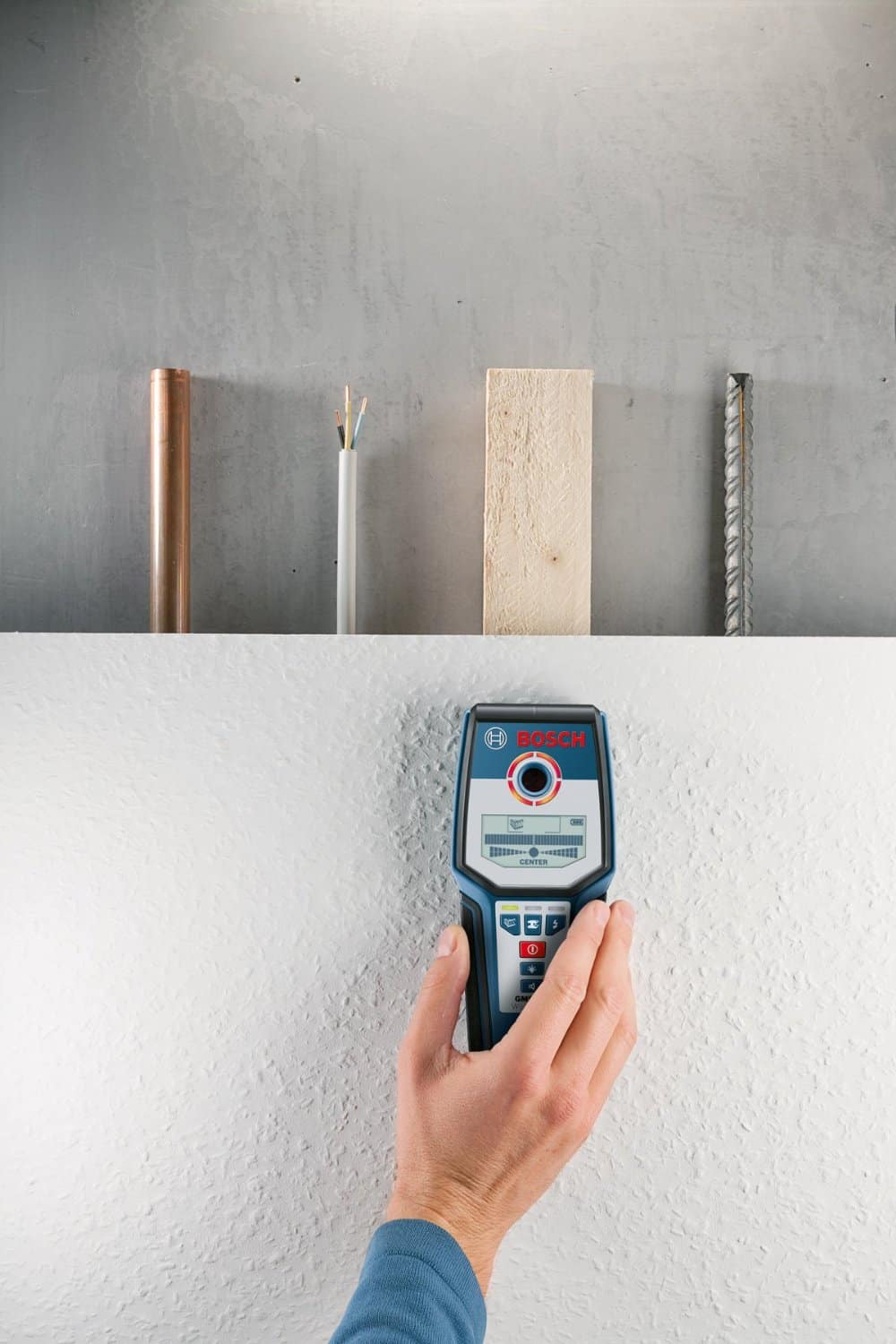 Stud finders are usually a must-have in every household, and one can require these devices whenever they need to mount something up on the wall. However, a common household need doesn't always call for professional wall-scanners.
The new FRANKLIN FS710PRO stands out as an efficient tool in this regard, catering easily to inexperienced beginners, and ensuring a semi-professional user experience for all.
Experience
First and foremost, we are quite satisfied with the efficiency this decent model provides at a fairly economical price range. Equipped with an advanced 710 Pro sensor technology, this model is good enough to detect wall studs under its 7'' measurement area quickly.
Moreover, its 13-LED light array is capable of signaling detected data, giving us an accurate and satisfactory user experience. Coupled with a multi-sense technology, this feature significantly lessens the average time consumed at getting the job done.
This model provides us a decent detection depth of 1.7 inches, which is fair and adequate for our average household chores. If compared, its sensory area is deeper than a considerable number of stud finders out there.
Moreover, what is even more impressive is its capability of efficiently detecting wood and metal alike. Talking about its user-friendliness, it is an easy-to-operate stud finder that comes with a simple one-step operating button.
What could have been better?
Although it can be an ideal value-for-money, we are a little disappointed that it product does not support reconditioning. Also, it could've been better if the product came along with audio alerts and voltage identification features.
Pros
1.7 inches detection depth

13-LED light array for efficient signaling

Efficient multi-sense technology for enhanced performance

Detects wood and metal
Cons
Cannot be reconditioned

Lacks audio alert and voltage detection
Although magnetic stud finders are quite efficient at what they do, electric stud finders are also becoming a trend among professionals in the recent times. And in that regard, the PRECISION PROFINDER 5000 stands out as a decent electric stud finder that gets the job done efficiently, in no time at all!
Sale
Experience
To begin with, this model is visibly equipped with a larger number of sensory pads, when compared to an average stud finder. This way, this product has allowed us to dig deeper into the walls during every single use, and efficiently sense some hard-to-detect studs. Overall, its deep-sensing technology pretty much lives up to its name.
We're not very professional when it comes to operating wall scanners. Despite that, we found it quite easy to operate this model without expert guidance. This product runs smoothly on AA batteries, saving you from the wearing hassle of device-charging.
Its LEDs are also well-capable of signaling stud locations, making it easier for you to acknowledge the wall areas you need to reconfigure.
Weighing nearly 1.4 pounds, the PRECISION PROFINDER 5000 is an easy-to-use and mobile device that can fulfill your average household needs.
What could have been better?
Although we are not expecting industrial-grade efficiency from this household product, but the performance of its sensors is pretty unsatisfactory when its battery is low. Its deep-sensing technology may confuse between the stud and non-stud objects at those times, resulting in false signaling.
Pros
Light-weight and very easy-to-use product

1.7 inches depth for efficient stud detection

More sensory pads; deep-sensing technology

Can be operated on AA batteries
Cons
May seldom confuse between the stud and non-stud objects
We are big fans of multi-functional products. Most of us would like to opt for a single product that fulfills a fair number of requirements at once. And, the BLACK AND DECKER BDL190S BULLSEYE does impress its users with its diverse features contained in a single powerful unit. If you're a smart buyer, then you might want to consider this model.
Sale
Experience
At a fair price, the BLACK AND DECKER stud finder is a decent option to look out for. Its stud sensory feature adequately detects not only metallic and wooden studs but live AC wires as well. We are quite impressed by its depth of locating studs, as its ¾'' stud detection depth is one of the best features that helped us in detecting studs from thick drywalls.
It seems to be quite a user-friendly product, embedded with an array of bright LED lights that illuminate instantly when a stud is discovered. Moreover, a fancy "STUD FOUND" text also appears on the screen, which gives this model a smarter outlook. Equipped with its horizontal laser feature, this model is one of the fanciest tools we've come across.
Apart from detecting studs, it also makes an ideal tool that can be used for hanging picture frames from the wall or installing other interior-decor items. As a bonus, this model is capable of automatic-leveling, saving you the hassle of custom adjustments.
What could have been better?
This model did not leave us much room for complaints. However, we had tested this product on a set of materials with inconsistent density and humidity. Surprisingly, this device lacks efficiency at detecting studs on carpets paddings, newly painted surfaces and carpets.

Pros
Efficient at detecting studs at a density of ¾''

Can detect live AC wires

Auto-leveling technology for multi-functionality

Smart LCD and LED display
Cons
Cannot detect studs under inconsistent density
Every beginner understands the importance of easy-to-use products that make our lives simpler with their efficiency. Speaking of this, the ZIRCON MULTISCANNER is one of the best products we've come across. Equipped with advanced CenterVision technology, this is a decent product that's capable of detecting the center of hard-to-find wall studs within a short time period.
Experience
To begin with, this model boasts a smart StudScan mode feature, giving us a decent stud detection depth of ¾'', or 19 mm. On top of that, its patented DeepScan mode appeared to give us twice its regular efficiency. This feature gave us a satisfying depth of 1.5'', or 38 mm while detecting non-ferrous metals. However, we were able to detect ferrous metals up to 3'', or 76mm while using its MetalScan mode, which impressed us more.
This model is also an ideal go-to option to opt for, if you're trying to detect live AC wires across your thick drywalls. Its AC Scan mode gave us a 2'' deep depth, which is good enough for a product at this economical price range.
However, the feature that makes this model stand out is its AutoCorrection Technology, which reduces typical errors while stud-detection. Its LCD screen comes with a smart indication feature, signaling towards the directions and center/edges of wall studs for our convenience.
What could have been better?
As we've noticed, the accuracy of stud-detection of this model becomes questionable when its charge is low. However, remembering to charge this device on time rids us from this issue.
Pros
DeepScan mode gives us 1.5'' depth

MetalScan mode gives us 3'' depth

Efficient 2'' AC Scan detection depth

AutoCorrection Technology to minimize errors
Cons
Inaccurate performance when battery is low
Hanging heavy pictures from studs on the walls can often lead to damage, which is why most of us generally let professionals handle this simple yet cautious job. However, The TACKLIFE DMSO4 STUD FINDER is an efficient wall scanner that lessens operational hazards with its brilliant safety features. This model appears to be quite capable of finding studs within an impressive depth, making it an ideal choice for simple household needs.
No products found.
Experience
Equipped with a range of game-changing features, this TASK LIFE product can be ideal for a regular DIY home decorator. If you're a professional plumber, mason, electrician or so, you can easily give this product a try.
This model is efficient in finding the centers and edges of undetectable wall studs with its two different stud scan modes. Its normal StudScan mode can reach as deep as 0.75''. This way, detecting regular wooden and copper studs becomes easier.
Our hands didn't hurt much while gripping this product firmly. Moreover, its buttons can be controlled with only one finger, which makes it pretty easy to operate. Overall, its ergonomic design lets us have a comfortable user experience. While switching to the advanced ThickScan mode, the product seemed capable of scanning as deep as 1.5''.
The indicators in its LCD screen makes it convenient to detect the accurate locations of walls studs without causing damage or hazards. However, it's quite impressive how this model automatically switches off, if it's not used for more than 5 minutes.
What could have better?
We would've appreciated it if the LCD of the TASK LIFE DMSO4 model was a little simpler to read and understand.
Pros
ThickScan and DeepScan mode for efficient stud-detection

Maximum detection depth of 1.5''

Ergonomic design and easy-to-use

Automatic shutdown feature for battery conservation
Cons
Not very accurate at detecting studs

The LCD screen is not very to read
Being a worldwide renowned manufacturer, CH HANSON is one of the best brands that comes to our mind when we're talking about value-for-money products. Coming at a pretty reasonable price range, the 03040 MAGNETIC STUD FINDER is unarguably an efficient tool that fulfills your DIY home improvement project needs with ease.
Sale
Experience
This model is good enough for you, if you're looking for something simple and convenient to use. While testing, its accuracy of finding hidden studs under the wall seemed to be pretty efficient as a magnetic device. It's mainly because its equipped with rare and strong earth magnets, which is well capable of detecting metal nails/screws.
Being a magnetic device, it saves us from the hassle of frequent charging or battery drainage, and calibration needs. Coming to its user-friendliness, this model boasts a very compact easy-to-hold design that doesn't put much stress on our palms while working.
Using this product is very easy; just place it on the drywall and move in an "S" pattern, and it efficiently detects any nearby stud. Also, we didn't have to mark the studs on the wall with pencils. Also, Its magnets are powerful enough to be left hands-free once in contact with a metal, which simplifies the job for you even more.
What could have been better?
Although this product is well capable and more efficient compared to many other magnetic stud finders, it lacks the capability of discovering the edges of metal studs. Also, it lacks efficiency at detecting live AC wiring and wooden studs, which gives it a slight disadvantage.
Pros
Isn't operated by batteries

Compact size and ergonomic design

Powerful rare earth magnets for higher efficiency

Can be used hands-free
Cons
Cannot detect the stud edges properly

Inefficient at detecting AC wires
If you're mainly looking for comfort and quality when you're purchasing a product, you should take a moment to consider the CLASSWARE STUD FINDER. Fully packed with impressive multi-functional features, this wireless metal-detecting product stands out as a game-changer on our list.
Experience
What we love about this CLASSWARE product is that you don't have to be a professional to use it at its highest efficiency. Despite having a technologically advanced outlook, this model has surprised us with its user-friendliness. Finding studs with this model is quite convenient. And, its LCD screen instantly indicates the direction with a beeping sound, once a stud is detected by the device.
Carrying around wires while using stud finders can be stressful and hazardous. The CLASSWARE STUD FINDER is wireless, which gives it an advantage. On top of that, it comes along with a powerful 9V battery and an energy-conserving setting, which makes it a long-lasting product.
Coming to its core features, this model did not disappoint us with its multifunctional detection features. It turned out to be a satisfying option to choose for detecting not only metal studs but live AC wires and ceiling joints as well.
We are also quite happy with its borderline ergonomic design and compact size, making it a decent choice to opt for if you're looking for a mildly affordable product.
What could have been better?
We are slightly disappointed by the fact that the model doesn't already come equipped with a battery, which is to be bought separately. Moreover, this model isn't very capable of detecting wall studs, which reduces its value a little.
Pros
Multi-scanning feature for finding studs, live wires, and ceiling joints

LCD and beeping sound for efficient signaling

Ergonomic design and easy-to-use setting

Powerful 9V battery for long-lasting use
Cons
Battery is sold separately

Cannot detect wooden studs
FETANTEN is rapidly becoming one of the most reliable names when it comes to trailblazing power appliance manufacturers. The all-new TS005 MULTISCANNER STUD FINDER stands the test of time with its versatile features and easy-to-operate settings. Get an inside scoop of the TS005, in the following sections, right away!
Experience
This product initially stands out as a 4-in-1 multifunctional stud detector, giving it an instant higher advantage. If you're looking for an efficient stud finder without cutting a big cheque, this is one of the most efficient models you'll find. While we used it, it surprised us with its accuracy at detecting studs from inconsistently dense surfaces such as joists and wooden beams.
On top of that, the FETANTEN TS005 is also well capable of detecting live AC wires with precision. It also comes equipped with an advanced multi-mode, which is good enough to peer beneath the drywall without having to muddle through a pitfall.
Speaking about its detection depth, this model gives us an impressive 1.2'' on an average. Its "DEEP" scanning feature help in detecting hard-to-find metallic/wooden studs at a depth of 1.57''. We also checked out its "METAL" scan feature, which gave us a maximum of 1.57 inches of depth. It can surely sense certain typically undetectable copper, aluminum and similar metallic studs effortlessly.
What could have been better?
We have noticed that the detection depth of this device usually fluctuates according to the humidity and probing conditions of the walls. Moreover, this model seemed to be quite inefficient at detecting through plaster walls.
Pros
4-in-1 multifunctional capabilities for higher efficiency

LCD screen notification and audio for smart signaling

Reliable and easy-to-operate setting

Shuts down automatically after 1 minute of inactivity
Cons
Cannot detect through plaster walls and lathe

Stud-finding efficiency may fluctuate as per wall humidity
Aikotoo Magnetic Wall Wood Stud Finder
Magnetic stud finders are admired for their capability in providing a hassle-free user experience. And, the AIKOTOO WALL WOOD STUD FINDER detector stands out as a groundbreaking product when it comes to simplicity and peak-performance at an affordable price range. Being one of those rare tools whose efficiency remains unaffected by the surface humidity and temperature, this product is a fair choice for both personal and professional use.
Experience
To begin with, this product has provided us with a very user-friendly product experience with its easy-to-operate settings. Due to being a magnetic stud finder, it doesn't require any battery to run.
Moreover, it felt very comfortable to hold it in our palms without causing much stress. The base of the detector is equipped with a pencil groove, which comes very handy while marking the indicated stud areas.
Overall, this product was not very stressful to carry around due to its compact size and lightweight body. We have also tested it within various operating humidities between 7-degrees to 40-degree Celsius. It's impressive how the fluctuating temperatures don't affect its efficiency by the slightest.
Coming to its detection aspect, this product boasts of an advanced multi-mode feature, giving you a precise metal/wooden stud and AC wire location experience. It provides us a decent stud-detection depth of 0.75'', which seems fair enough at this price range. However, the product doubles its depth at an amazing 1.5'', detecting metals and live AC wires.
What could have been better?
We would've loved it more if the magnets of this product were strong enough to support the hands-free mode, saving us from the pain of the pencil-marking of our walls. Also, an easy-to-understand detection signaling feature would've been much appreciated.
Pros
Efficient multi-mode features

Fairly accurate detection

Durable and easy-to-use product

User-friendly setting and ergonomic design
Cons
Cannot be used as hands-free

Signaling could be improved
There's a lot of stud-finder fish in this ocean of a market, making it increasingly tough for us to find the best option that fills our criteria within a fair budget. But, what we have here is the ZIRCON STUDSENSOR E50, that comes equipped with power-packed features under an affordable price range. So, if you have some really serious DIY home improvement projects to finish, consider giving it a try.
Experience
For those who are precisely looking for a compact, durable and efficiently performing stud detector model without having to spend a fortune, this product may be an ideal fit. We've tested the two scanning modes of the ZIRCON STUDSENSOR, and it has certainly lived up to our expectations.
While operating it in the StudScan mode, this model gave us a fairly adequate detection depth of ¾''. Its DeepScan mode lives up to its title, and gives us an impressive 1½'' depth of wooden and metallic studs.
Noteworthy to mention, this product also sends out WireWarning alerts while being used at both of its scanning modes. Its WireWarning technology seemed pretty efficient at detecting live AC wires at a maximum depth of 2''.
But, what impressed us the most is it's Over-The-Stud feature. It gave us a quick notification when we accidentally started our task over a wooden stud, helping us to find a different spot to start.
This product has a fairly easy-to-read LCD, which is quite well capable when it comes to signaling towards the stud-detected locations. Not to forget, its SpotLite pointer feature acts an ideal guide to find the targeted area where the stud is hiding. Overall, it is an ergonomically designed product that requires zero-professional knowledge to use.
What could have been better?
This product could've been a lot more efficient if it were capable of detecting the centers of studs, just as well as it detects the edges.
Pros
Efficient StudScan/DeepScan feature for higher detection depth

Easy-to-understand LCD and signaling

Over the Stud technology for greater efficiency

WireWarning feature to avoid hazards
Cons
Cannot detect the centers of detected studs
Studpop is an emerging brand that specializes in manufacturing and supplying some of the most efficient and easy-to-use power tools under a low price range. The new STUDPOP MAGNETIC STUD FINDER is a decent example of why one shouldn't start judging a book by its cover. Despite its small size, this product offers an array of convenient features at a reasonable price, making it an ideal go-to tool for simple household tasks.
Sale
Experience
Due to its 8'' x 6'' x 2'' compact size, we had several questions about the efficiency of the STUDPOP MAGNETIC STUD FINDER at first glance. However, this product did not disappoint us with its simple and quick stud-location efficiency. Moreover, it is easily one of the most ergonomically designed stud detectors we've come across.
Equipped with a rare earth magnet, this model gives us a satisfying experience of detecting quick studs across walls. However, unlike most of the stud finders out there, this product is quite efficient at finding hard-to-detect studs across plaster walls, lathe and tiles as well. Being a magnet-operated product, it also rids us from battery and calibrator-related issues.
Scanning walls with this product is pretty convenient, as it makes a mildly loud "pop" sound every time it comes across a stud/nail. Overall, it's a reliable go-to option for homeowners, and is pretty handy when it comes to quick and efficient wall-scanning.
What could have been better?
Considering its low price, there isn't much that we've had expected from this model. However, we wish that this product could be efficient at detecting the edges of metal studs as well. Although it's portable and flexible, it would have been better if the model came equipped with an aperture to be tied to strings.
Pros
Very low priced

Easy-to-use product

Ergonomic design

Makes a pop sound when the stud is detected
Cons
Inefficient at detecting the edges of studs

Lack of aperture reduces its portability
Having a professional-grade tool that comes with the user-friendliness of a rookie is always an advantage. The new STANLEY FATMAX has a decent list of semi-professional features to offer under a fairly affordable price range. For those looking forward to purchase a two-in-one product that's ideal for both personal and commercial projects, give this a try.
Experience
While testing its METAL SCAN mode, we were quite amazed by how efficiently the product detected metal studs nestled in the drywall, up to a maximum depth of 3''. Not to forget, its AC TRACKING mode gives us an adequate detection depth of 2''. Finding regular studs accurately with this device is a cakewalk, thanks to its one-pass center-finding technology.
This product comes equipped with an advanced LCD, which shows smart notifications regarding low battery and self-calibration. It also graphically shows the location of the discovered stud, which is quite simple to read and comprehend. What we liked the most is that once the center of a stud is detected, the LCD instantly portrays the "CENTER" icon along with a beeping alert.
This model runs on durable 9v batteries, and supports auto-calibration that altogether maximizes its efficiency and accuracy by a great deal. All of this may sound complex, but this product is surprisingly so easy-to-use that a 10-year old could use it at its highest efficiency.
What could have been better?
The accuracy of its stud-detection is somewhat influenced by the density or humidity of the surface that's being scanned.
Pros
Auto-calibration feature for higher accuracy

Easy-to-read LCD

Ergonomic design for easy-grip

Fairly adequate depth
Cons
Accuracy is affected by the humidity and density of the wall
DEWALT 12V Max Handheld Wall Scanner 
When it comes to quality appliances, DEWALT is a globally-acknowledged brand sitting in the catbird's seat. Its newest addition to the popular 12V MAX franchise is a groundbreaking handheld stud-detector that has amazed us with its diverse features.
No products found.
Experience
We were looking for an efficient wall scanner that could be ideal in tracking and finding live wires across thick drywalls. Surprisingly, this product had satisfied us with its cutting-edge features and accurate stud-detection capabilities. Moreover, not a lot of stud finders are capable of locating studs nestled underneath plastic coverings, which gives this product a clear advantage.
We didn't face much trouble while reading its 3.5-inch LCD screen, which shows proper readings of the live-status of the detected wires, along with its voltages. What we loved the most is that this product allows you to detect every kind of stud, without having to go through the hassle of changing scanning modes frequently. Holding this tool for a long time doesn't stress our arms, due to its ergonomic design.
On top of that, this product comes at a lower price in comparison with its alternatives. If you're looking for high value and power-packed performance for both DIY and commercial use, this product may be worth your consideration.
What could have been better?
Despite its trail-blazing features, this product fails to give accurate readings if the surface humidity or density is not consistent. Apart from that, it could have been better if the product was capable of auto-calibration.
Pros
Easy-to-read LCD

Efficient metal detection depth of 3''

Well-capable of detecting studs underneath plastic covers

Ergonomic design and user-friendly
Cons
Low accuracy while scanning inconsistently dense/humid surfaces

Lacks auto-calibration
Stud Finder Buyer's Guide 
Lack of useful insights and tips often lead us to purchase non-reliable products, which is a bad investment in the end. That's why we have listed a set of important features to look out for, before you finally buy an ideal stud finder.
1. Type of the sensor
There are mainly two types of sensors in stud finders, i.e. electric and magnetic sensors. If you're looking for a very simple product that doesn't come along with battery-related issues, magnetic sensors are your cup of tea. However, you should opt for electricity if you have expectations such as graphical stud location signaling, wire voltage readings and so on.
2. Size of the sensor
As obvious as it is, sensor size becomes a very important factor while choosing an ideal stud detector. If you have a tight budget and low expectations, go for the ones for smaller sensor sizes. However, if you can afford to slip in a little extra cash to avail attractive features such as greater depth and higher accuracy, opt for the one with a larger sensor.
3. Efficiency at targeting the centers
When you're buying a stud finder (especially an electric one), it's very important to check its efficiency at detecting the center of the stud. Make sure you buy the ones with higher capabilities of targeting the centers, as it is very helpful in detecting the studs more accurately.
4. Design and grip
Some stud finders are unnecessarily large and designed an inconvenient manner. This may result in fatigued arms, during lengthy tasks. Make sure you go for the ones with a very ergonomic design.
5. Alert and display
LCDs are an advantage of electric models, which helps in locating the studs more accurately. Also, make sure the product also comes equipped with audible notification alerts. This way, the product reduces the chances of missing the stud-detections.
EndNote
Whether you are simply trying to install that newly-bought painting on your wall or planning a smart addition in your professional toolbox, stud finders are something you'll need. These handy and easy-to-use machines rid us from the hassle of professional consultations, by targeting hidden studs with ease.
We hope that our 13 best stud finders list has been of help to you. We will be posting such similar insightful product reviews for your convenience soon again.
Till then, stay tuned.
Related Articles
13 Best Cordless Oscillating Tools 
13 Best Screwdriver Sets on the Market Today
Top 13 Useful DIY Tools for Your Projects
11 Best Hammer Drills on the Market Today
13 Best Tile Saws Reviewed | Buyer's Guide
11 Best Wood Chisels to Enjoy Today | Buyer's Guide
11 Best Sliding Compound Miter Saws
11 Best Belt Sanders Right Now
19 Different Types Of Hand Planes & How To Use Them