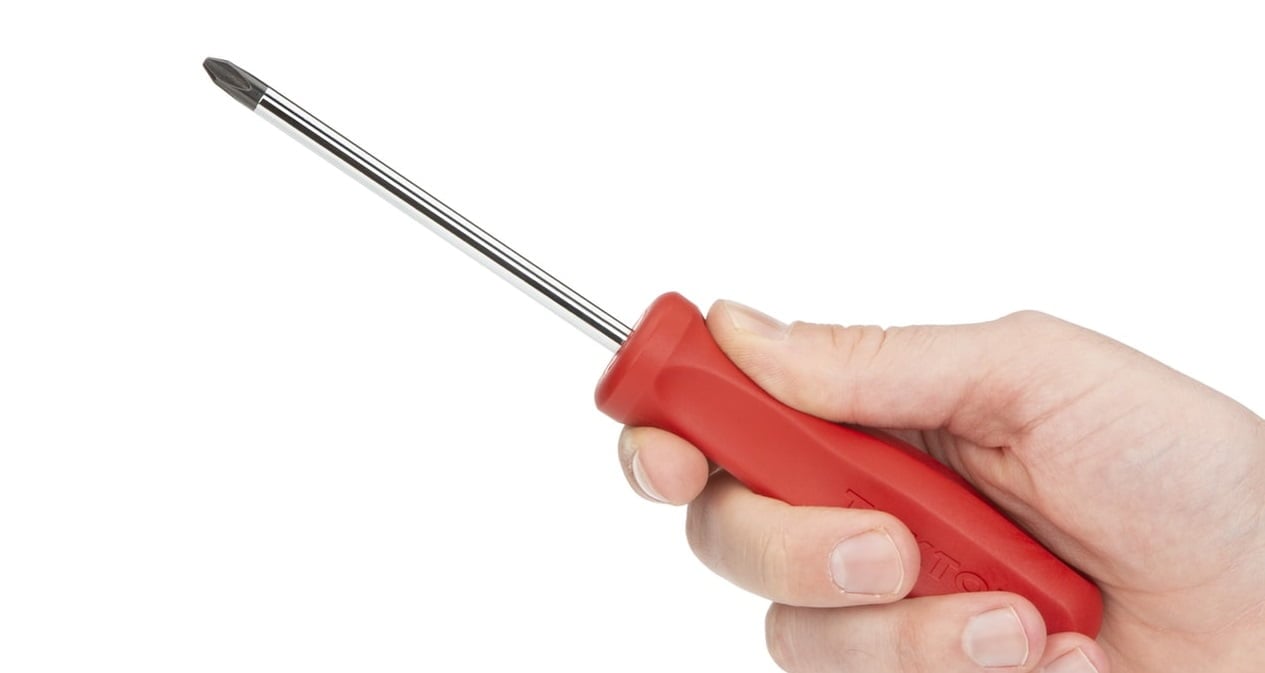 Neither the basic collection of home tools nor a professional toolbox is complete without a comprehensive screwdriver set.
It's practically impossible to manage your household repairs with just a Phillips or a slotted screwdriver. And before you even get started, you'll realize there are different kinds of screws that don't fit either of them.
So, instead of buying them one after the other, having a wholesome kit goes light on your budget, and also saves you a lot of time and hassle. Now the good news is there's a vast range of screwdriver sets available on the market, and you gotta make the correct choice judging by your needs.
Yeah, it's a tough job! So, to make your life easier, we checked out reviews, consulted experts, and tried out some screwdrivers ourselves. The result is this comprehensive list of 13 best screwdriver sets on the market today, which we believe will serve your needs.
Therefore, without any more delay, let's get straight into the details.
Best Screwdriver Sets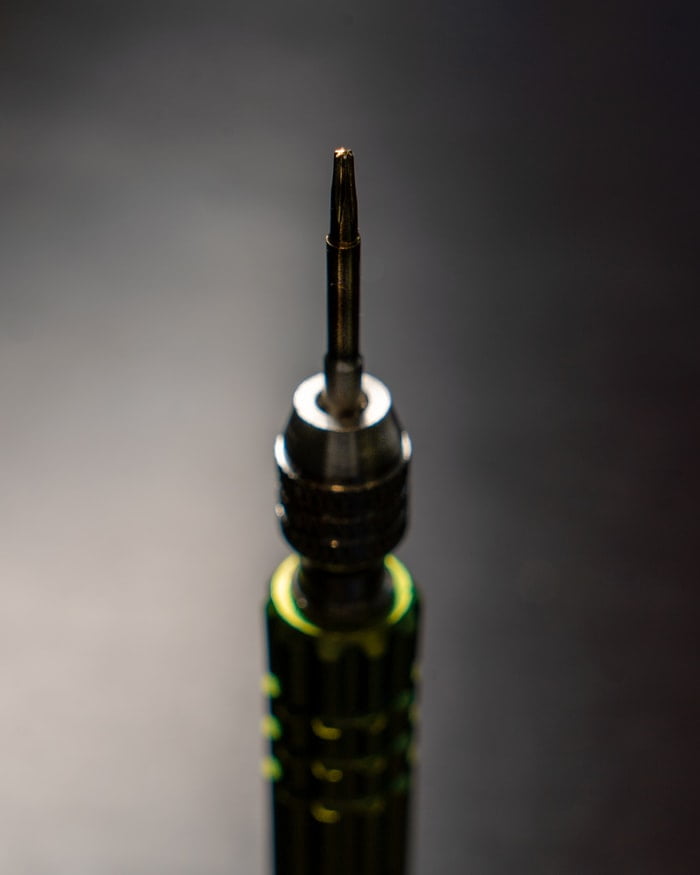 When you're looking for a flexible and durable set of screwdrivers for your household needs, choosing Craftsman will be a sheer pleasure! The company has a name of its own in the world of construction and power tools and makes compelling home toolkits whose primary USP is versatility.
Why did we like it?
We were privileged to have hands-on experience with this screwdriver set and have a check on all the determining factors of its quality. Inside the box, there are 9 slotted screwdrivers and 7 Philips screwdrivers, making it suitable for tightening and loosening a wide range of screws.
Moreover, most screwdriver sets pay less attention to the handles, but Craftsman beats most manufacturers with its durable butyrate handles that provide excellent grip. These handles also reduce random slippage of the drivers, and therefore, decrease the chances of any sudden injury. Also, the heat-treated blades are an added advantage over hot and rough surfaces, as they can go through a lot of wear and tear without a single scratch.
Furthermore, the slotted blade tips are great at screw-holding, irrespective of their sizes, while the Philips blade tips take tolerance and surface fitting to a new level. In our opinion, this screwdriver set works great on all surfaces, and it will surely surprise you with its durability.
What could have been better?
There's one factor of this screwdriver set that we found problematic. Despite claims of the set made in the USA, many users commented that it's actually manufactured in China. Also, some of the slotted screwdrivers, mostly the finer ones, don't feel quite as sturdy. 
Pros
Nine slotted screwdrivers and seven Philips screwdrivers

Heat-treated blades

Very versatile

Butyrate handles prevent slipping
Cons
Finer drivers are not of good quality
Klein is a mighty American manufacturer of hand tools that have been producing premium-quality products for the past 160 years. This massive experience of six generations is visible in all their construction kits, which is why we thought to try out their 85074 screwdriver set. 
But, let us tell you at the very beginning, not to get upset by looking at the lesser number of pieces in this set.
Why did we like it?
To begin with, this screwdriver set is best suited for basic household jobs, but here's a catch. The number of screwdrivers may be less, but they are a carefully chosen set of the most frequently used drivers. 
Moving on to its features, there are 3 split screwdrivers with a 3/16" cabinet tip and ¼" and 5/16" keystone tips. And the remaining 3 are Phillips screwdrivers with #1, #2, and #3 tips, which can smoothly handle any random household job with perfect ease.
What adds to the durability and versatility of this set is its comfortable cushion grip handle that helps keep the drivers in your hands no matter how sweaty or humid it gets. Moreover, the hardy internal flanges hold the blades in the drivers very firmly.
And finally, the tips of the blades are honed to perfection, allowing them to hold the screws very tightly. Also, the heat-resistant shafts and blades are absolutely immune to corrosion because it is made of chromium, making the set a top contender among all screwdriver sets.
What could have been better?
We didn't like the fact that the screwdrivers didn't have magnetic tips, which would have made it far more user friendly. Well, despite that, we can say with confidence that these screwdrivers have superb build quality.
Pros
Extremely durable

Heat-resistant shafts

Comfortable cushion-grip handle

Chromium build immune to corrosion
If you are more of a professional and looking for an extensive driver set, you could have a slice of this 20-piece screwdriver set from GearWrench. The company gained fame in the last decade due to its versatility and has a lot of following in the arena of automotive and industrial markets. This is why we thought maybe trying this screwdriver set would be worth a try.
Sale
Why did we like it?
Everyone who sets their eyes on this set is easily impressed by the attractive red-black color scheme of the screwdriver handles. But that's not all. You'll find the ergonomic tri-lobe dual-material handles are effortless to grip and leave no strain on your hands. Also, due to proper gripping, you'll get a considerable balance of strength and efficiency, even in the tightest and difficult-to-reach spaces.
Talking about tight spaces, the black oxide non-slip tips on all the drivers allow you to maintain constant contact with the delicate parts of various kinds of machinery. This is one trailblazing feature that eases the workflow in spaces that demand meticulous attention.
The set contains a whole lot of screwdrivers apart from Philips and slotted screwdrivers. There are Torx drivers and a separate set of mini screwdrivers, all of which combine to give you a versatile collection of bits applicable to all sorts of jobs, professional or household.
And finally, the shafts are made of durable alloy steel, making it rust and corrosion-resistant. You should also note that this product meets all the rigorous quality standards of ASME.
What could have been better?
Despite making a perfect handle, some users complained that there could have been some bulges on it so that the drivers don't roll over when kept outside the box. That's a hindrance but not necessarily a deal-breaker.
Pros
Superb grip

No strain on hands

Extensive 20-piece set

Speed zone handle for faster rotation
Cons
The drivers roll easily on the floor
You must have been skimming through the list for this name, right? Well, here we are with this 10-piece screwdriver set from Dewalt. Suiting professionals and DIY'ers alike, this is quite a versatile set, considering the various kinds of drivers it comes with. And those who are a bit aware of the tools industry, they do not need any introduction on the durability of Dewalt products.
Sale
Why did we like it?
Well, let's start with the handling capacity of this set. To begin with, Dewalt screwdrivers come with an ergonomically designed quad-lobular handle that provides you with maximum torque even with the smallest drivers. The tips are made for excellent gripping and also resisting slip out even with the shorter screws in the greasiest surfaces.
Moreover, the tips are machined with precision and sandblasted to increase friction, while its magnetic property instantly clings the screws tightly on the bits. What we really liked is, even with the smallest drivers, we faced minimum hand strain and slippage, owing to all these factors above.
And talking about its build material, the lacquer coated bar does a great job in preventing rust. Also, the well-organized color-coded handles of all the 10 pieces make a well-organized workspace. These two additions are expected from Dewalt, as we have seen with their drill bits and other power tools.
What could have been better?
Like the Craftsman model, some users have commented that the smaller drivers are weak. Apart from this, we really think that the set could have come with more pieces to make it all the more versatile. Other than that, this set doesn't leave anything else to complain about.
Pros
Slip-resistant rubber grip

Ergonomic handle

Sandblasted tips grip faster

Magnetic tips
Cons
Less number of pieces

Smaller screwdrivers are weak
Tacklife's slogan says 'The Future of Tools,' and they strive so hard to achieve that. In the arena of automotive and industrial tools, the company has made a distinct place of its own with jump starters, power generators, tire inflators, hammer drills, drill bit sets, and so on.
This extensive 26-piece set of screwdrivers can be the perfect addition to your professional workspace, meeting all your requirements with its versatility and durability.
No products found.
Why did we like it?
Unlike most screwdrivers, this 26-piece set isn't made of carbon steel, but a stronger and tougher 6150 chromium-vanadium steel, that has a higher heat withstanding capacity. Moreover, the chromium plating adds to the anti-corrosion element of the drivers, and that makes us all the more certain about the product's durability. Frankly speaking, it's one of the most durable sets of screwdrivers that we've reviewed thus far.
One trailblazing feature of this model is its 360-degree swivel cap that allows the rapid twisting of screws. This especially comes to great use whenever you need to take out any screw that's stuck on a surface. Its magnetic black oxide tip further enhances this process as it tightly clings any screw to the tip of the drivers, making your workflow extremely smooth.
Furthermore, the 26-piece set includes drivers of all sizes, and you can easily use it for various projects of electronics, jewelry repairing, computers, watch repair, and even fixing circuit boards. And if you're worried about how to carry this extensive set everywhere, Tacklife has you covered with a heavy-duty carry case where everything's perfectly organized.
What could have been better?
Everything is pretty great with this set, except the fact that the plastic handles have some sharp edges left over from manufacturing. It's not just us, but we've come across many user reviews with the same objection. This leaves you with chances of injury, and you gotta be careful with the edges. We hope Tacklife pays heed to that in the future.
Pros
Extremely durable

Rapid twisting of screws

Magnetic black oxide tip

Very versatile

Comes with carrying case
Cons
The plastic handles have some sharp edges
Honestly, this is a brand new company that's trying to gain a foothold in the market of automotive, industrial, and construction tools. Their specialty lies in making comprehensive products that cater to everyone, be it amateurs or professionals. We've seen their other professional kits as well, which is why we thought to check out their massive 42-piece screwdriver set.
Why did we like it?
Frankly, from the very first appearance, we felt this screwdriver set has a striking resemblance with the GearWrench 20-piece set we discussed above. But we must tell you this XOOL kit is undoubtedly a professional's choice with its extensive range of drivers we didn't even know existed.
We were amazed by the 5 different types of screwdrivers that this kit comprises. While Phillips and slotted drivers are mainstream, there are Torx, Hex, and Pozi drivers as well. They will extensively help you with fixing the delicate circuits of electronic devices such as iPads, PCs, laptops, game consoles, cameras, etc.
Moreover, there are 25 different bits in the kit for a variety of jobs, and all of them come with a black oxide magnetic tip, allowing tight clinging on screws or any metal. Along with this versatility, the 6150 CRV (Chromium Vanadium Steel) alloy gives you some of the hardiest, corrosion-resistant screwdrivers.
And to top it all, the 360-degree speed rotation makes the screwing/unscrewing process very smooth, especially on hard surfaces.
What could have been better?
Although it comes with an ergonomic design, we faced a bit of difficulty handling the smaller screwdrivers as they continued slipping away in tight spaces. This is a problem many users have faced as well, and we hope XOOL pays heed to it in the future because those smaller drivers are one of the USPs of this set.
Pros
Extensive 42-piece set

Extremely versatile with its 25 different bits

Durable

Comes with a carry case

Magnetic tips
Cons
Smaller drivers are difficult to handle
We chose this set of 9 screwdrivers for people who are looking for some minor household fixing, or basic circuit mending of appliances, and not heavy-duty works. And XOOL has something for everyone, it seems. As there were a lot of positive reviews about the 42-piece set, we thought of trying out this kit as well.
Sale
Why did we like it?
Frankly, this screwdriver set is just a minimalistic version of the massive 42-piece set, and that's why we're quite sure it won't disappoint us. It's a package of Phillips, Flat, Torx, and Pentalobe screwdrivers, and we feel it's more than enough for most household needs.
While the 42-piece set is made of Chromium Vanadium Steel, this 9-piece set is made of Grade 2 steel that has excellent tensile strength and works quite efficiently under heavy pressure. Moreover, due to decreased chances of wear and tear, the drivers make way for more efficient surface contact with the bolts, nuts, and screws. Thus, work gets smooth and easy!
And another point on durability involves the driver tips that come with an anodized coating preventing rust and corrosion. Moving on to its convenience, its 360-degree rotating cap fuses with the ergonomic non-slip handle to give you a comfortable grip and no hand strain even after hours of usage.
And one really unique feature that impressed us is the magnetizer that comes with the kit. Not every time, you may need the screws and bolts to cling to the driver tip automatically. This device helps with the issue, and you just gotta slide the driver in the center hole to magnetize/demagnetize.
What could have been better?
The Phillips driver has disappointed us out of all. What we mean is, even the largest Phillips blade was small for most screws, and it'd have been great if they had included more Phillips sizes and lesser number of flat blades.
Pros
Made of durable Grade 2 steel

Added magnetizer

Driver tips come with anodized coating

Includes Pentalobe screwdrivers
Cons
Less number of Phillips screws
Apsung is a one of its kind brand of home and utility products, as well as superb car accessories. It excels in making uncommon household commodities such as water-quality test strips, silicone dishwashing gloves, and so on. Their products always have a touch of uniqueness, as you can see with this screwdriver set as well.
Why did we like it?
Honestly, which company manufactures a massive 110-piece set of screwdrivers? We've seen up to 60-piece sets, but not anything that crosses a century! Well, this multifunctional 110-in-1 interchangeable tool kit is so much more than simple screwdriver sets. And the number of jobs you can complete with it is endless as it also has a different driver for fixing the sim-card space on a mobile phone. So, you can imagine its versatility!
Coming to its durability, all the different shafts are made of the chromium-vanadium alloy that improves their resistance and corrosion factor. The CRV alloy is a common addition in high-end screwdrivers, as you must have seen with the screwdrivers of this list too. And to increase your work flexibility, there's a flexible shaft extension rod that measures 60 mm and another soft shaft.
Other than that, all the high-end features such as magnetic tips, impact-resistant tools, and over 90 precision steel bits make this product an excellent buy for all those who want to have an extensive toolkit at their home. DIY'ers would really love this product because of the sheer number of options available.
What could have been better?
Everything was going fine with this toolkit until we stumbled upon some user reviews telling that some of the shafts are not magnetized properly. This is a significant problem because the shafts of this package are made for extremely delicate machinery, and not having them magnetized appropriately could interfere with your smooth workflow.
Pros
Extremely versatile

Extendable shafts

Non-slippery tips

Comes with a durable carry box

Can deal with very delicate machinery
Cons
Shafts not magnetized properly
This product has been rated as the 'Amazon's Choice' and rightfully so! Oria is your best friend when it comes to any home utility products. If you're looking for security devices, digital thermometers, driver sets, LEDs, Oria has got you covered. This is why we thought of reviewing this 60-piece screwdriver set that has a strong visual appeal too.
Sale
Why did we like it?
Frankly, its blue-black color scheme was the very first element that attracted us, and we won't deny it. But there's so much more to it than what meets the eye. The massive set comprises 56 precision bits, a flexible shaft, and a driver. Needless to mention that all these single pieces are made of high-quality chromium-vanadium alloy, a standard inclusion in all high-quality screwdriver bits.
Moreover, all the different bits are carefully selected with no repetition so that the kit can cater to various jobs and appliances, irrespective of their size. And if you understand the technical knowhow, even repairing the delicate circuits of PC motherboards is very much feasible with the kit. So, you can tick the boxes of durability and versatility without any worry.
And one last factor that quite impressed us is its flexible shaft. It lets you reach all kinds of tight spaces, as well as all those electronic devices where the screws aren't on the surface. The shaft will have you covered at all times whenever hard-to-reach areas are around!
What could have been better?
However, the only factor that we are apprehensive about is the carry case of the set. It seems flimsy, and the latches don't close properly. We're mentioning this because keeping all those 60 pieces in an unorganized manner would only clutter your workspace. So, they should have come with a better carrying case.
Pros
CRV alloy bits

Flexible shaft for tight spaces

Bits hold up well

Great consumer support

Good grip
Cons
Carrying case is not up to the mark
No construction tools list is complete without a product from Vastar. Especially if it's a list of hammer drills, drill bits, and screwdriver sets. One of the unique features of Vastar is it can pack many small items all into a single kit, as you can see with its drill bit sets as well. Considering all these factors and the company's reputation, we thought of including this 62-piece kit.
Why did we like it?
One reason to trust this product is that it ranks in the 'Amazon's Choice' list. But that's not reason enough, right? Well, this kit has a section of it dedicated to smartphone repairing, and it works great irrespective of their brands. It has been recently upgraded with a long plastic pry opener, a 1.5 mm Torx, 1 triangle pry opener, and a 0.8 mm tri-wing.
We believe, and many other users confirmed, that this is a comprehensive kit for mobile phone repair, even the latest models of iPhone such as iPhone 10 and 11 Pro.
Needless to say, all the parts of this toolbox are made of high-quality CRV alloy (except the bits), and a non-slip driver that also comes with a firm, ergonomic handle. The non-slip driver is made of aluminum and further lined with silica gel to increase friction with the surfaces. And to add to the convenience quotient, the ball bearing mounted swivel top allows smooth movement of the driver's head.
What could have been better?
Despite having such a large assortment of tools, the toolkit isn't a professional's choice. That's because the material of the bits is soft steel, and that makes it wear away soon. We really hope Vastar improves the quality of the bits to make it a professional-grade tool.
Pros
Apt for fixing smartphones

Durable build of the driver

Non-slip ergonomic handle

Swivel mounted tip for easy movement
If you're looking for tools that help you assort, arrange, and fix, Horusdy is your way to go. One of the most renowned brands for home utility products, they have entered the market with a thirst for organizing workspaces. That's why we thought of including this neatly arranged set of magnetic screwdriver set, which also scores highly in terms of durability.
Why did we like it?
Horusdy put equal energy in building a screwdriver set with precise color coding of each kind of driver for easy identification, enabling a smoother workflow. Gray means bit holder, red means slotted screwdrivers, blue means Phillips, and orange is for Torx drivers. And all of this comes in a durable plastic racking, an excellent arrangement for casual hobbyists and necessary household repairs, as it saves you the workspace clutter.
Coming to its durability, all the screwdrivers come with go-through steel blades and are made of the sturdy chromium-vanadium alloy. The term 'go-through steel blades' means that they can endure more pressure and heavier blows because they are all one-piece poles that balance the force quite efficiently.  
And the holders are all ergonomically designed for maximum grip and comfort, and even after heavy usage, there's no strain on your hands. So, overall it's worth the money as you will get a trailblazing model in this range that even professionals would love!
What could have been better?
Except for the fact that you may not want to spend a lot on a screwdriver set, there is nothing much to talk about this kit that disappointed us. Yeah, the pricing is a bit high, but we'd also tell you that it's a good bargain for the cost.
Pros
Extremely organized toolset

Durable

Ergonomic holder

Variety of screwdrivers
While the previous Tacklife model mentioned in the list suits basic household jobs, this 26-piece set is so much more than that. Tacklife products come in all price ranges and serve a vast array of construction needs, but one feature that's common across all their products is durability. Let's see how this screwdriver set fares with all that it has to offer.
No products found.
Why did we like it?
This is another neatly organized screwdriver kit with everything sitting tightly in their designated slots. The carrying case is durable and gives you a clutter-free workspace like no other kit. And what's more, there are stamps beside each slot for easy identification, saving you the time of tool scouting in your job site.
Coming to its features, the screwdriver bar has the usual CRV alloy build, where the chromium plating prevents wearing out, rusting, and corrosion. And the magnetic tips have a non-slip property due to its black oxide treatment that further makes them rust-resistant and stable.
Moreover, the 360-degree swivel cap makes the screwing motion really fast, and coupled with that, the ergonomic soft-grip handle saves your hands from straining. And finally, inside the box, you'll find 14 screwdrivers and 12 precision screwdrivers. Both these kinds include Phillips, slotted, and Torx drivers, making it a perfectly versatile screwdriver set.
What could have been better?
Well, Tacklife seems to have a recurring manufacturing problem that kind of spoils the entire experience. The handles of the drivers have extra plastic on them that spike out with sharp edges, leaving chances of injury if you don't handle them carefully.
Pros
360-degree swivel cap

High-grade alloy for screwdriver bar

12 precision screwdrivers

Magnetic tip
Ezarc's slogan says 'Engineered for Better Life,' and with this precision screwdriver set, it has lived up to its words. It's a perfect toolkit for all those who are looking at electrical circuit repairing and fixing electronic devices. Other than this specialty, the 56-piece set works great for all kinds of basic household needs.
Sale
Why did we like it?
What got us thrilled is this screwdriver set features high-quality S2 precision set bits that are even more durable than the CRV bits. So, you can rest assured the bits would serve you with great precision for years despite extreme wear and tear. And inside the box, there are all kinds of screwdrivers, such as Phillips, slotted, Torx, Triangle Torx, Hex, Pentalobe, you name it.
What's more, it also includes Y-tri wing, Fozidriv, and U-type drivers that are not available in most other models within the price range. And the star-shaped screw is specially made for digging into Apple products, making it a rich set of tools dedicated to device repairing.
Furthermore, the 360-degree rotatable aluminum handle and magnetic socket holder make way for swift changing of bits as well as holding them in place. It's very thoughtful of Ezarc to include this feature as you'd be dealing with delicate machinery here, and any random slipping could end up damaging the circuits.
What could have been better?
Well, some users have commented on the quality of the smaller bits not being up to the mark. But we didn't face any deal-breaking issue with them, but Ezarc must focus more on their quality standards, especially with the more delicate bits.
Pros
Dedicated to smartphone repairing

Durable aluminum carrying case

360-degree swivel

Magnetic socket holder

High-grade steel bits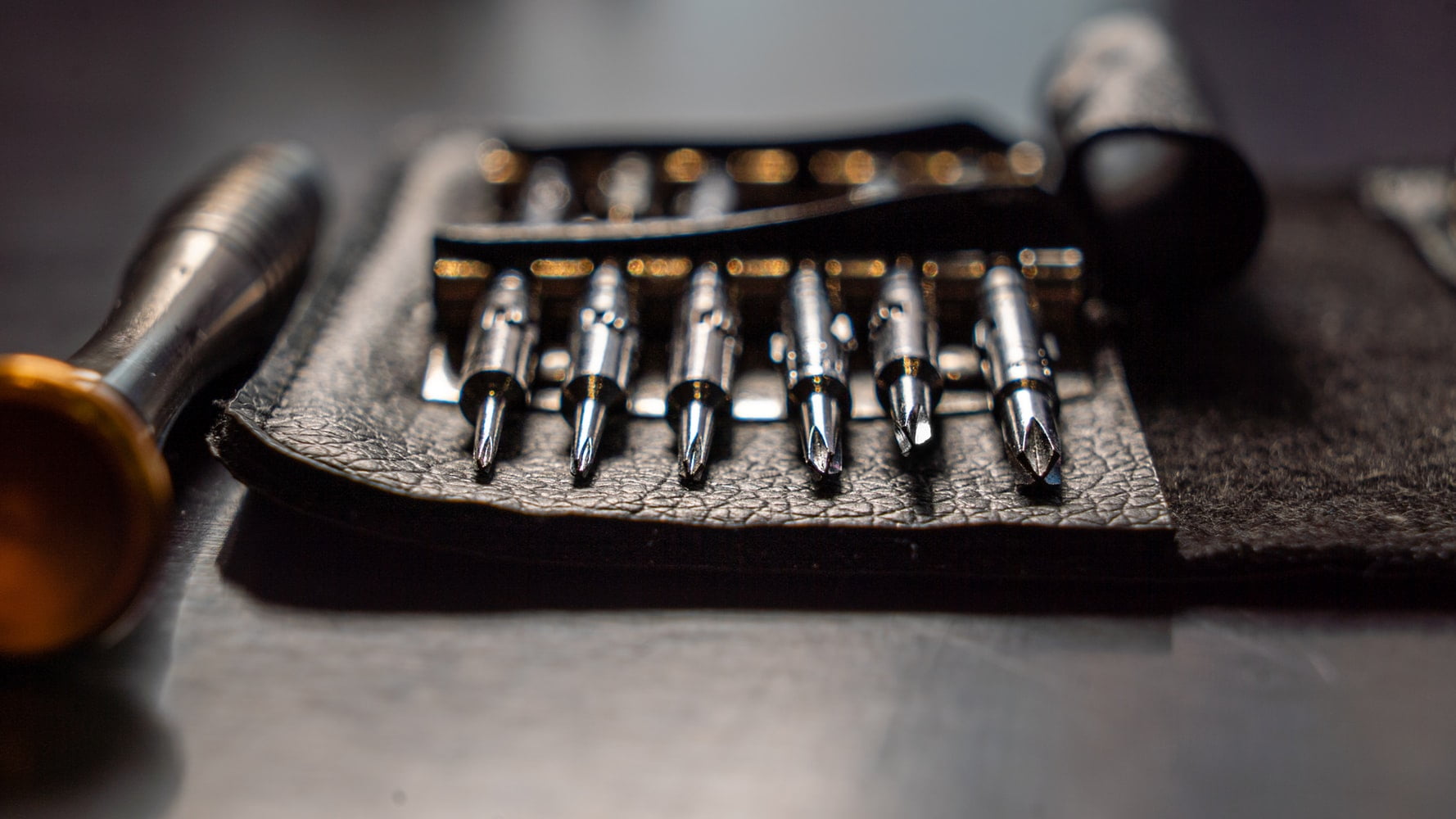 Best Screwdriver Sets Buyer's Guide
We believe we have covered all the various types of work and their demands with different kinds of screwdriver sets. But on the off chance that they are still falling short of your requirements, we've listed some of the essential points to keep in mind while buying a screwdriver set.
The starting tip from our side is, out there in the market, you're on your own, so be very careful to keep off fancy gimmicks and ads at bay and focus on your needs. Here are the rest of the things you need to keep in mind.
Heads
This is the main point of contention that you need to put your mind on. The type of screw heads you should be looking for depends on the kind of job you want to do with your kit. If you're going for basic household repairs and gardening, a mix of Phillips and slotted heads will work just fine.
But if you're looking at some serious professional work such as building cabinets, fixing furniture, and so on, ideally, you should be looking at hex keys and Torx drivers, apart from the basic Phillips and slotted heads.
Tips
There's a debate about which part of a screwdriver is more critical: the tip or the head. Well, we aren't getting into that debate, but one thing's certain, that without durable tips, your driver set wouldn't mean much. Try to look for magnetized tips as they are the time-saver heroes.
And always remember one thing: there's a fundamental difference between hardened tips and those that 'look' hardened. Hardened tips are usually made of CRV alloy or Grade 2 steel, taking them to the category of 'Go through Steel blades,' which can withstand heavy hammer blows.
Also, beware of cheaper models whose tips come painted with steel color, only to make them look hardy.
Handles
Well, very few pay attention to this part of a driver, but after this testing of the products was over, we realized how important the handles are. If you have a screwdriver with a large variety of bits but a weak grip, you'd have an aversion towards the set. Flimsy handles give you hand strain, and would also interfere with your workflow, as they tend to slip during rapid screwing movements.
Understanding purposes of screwdrivers
If you're confused about which driver best comes to use for a specific kind of work, we've got you covered. Using wrong types of screwdrivers on a screw will not only damage the screw but also harm the surface you're working on.
Slotted: these are the most popular drivers that are used in carpentry and cabinet making. Despite their lack of grip, because slotted screws look neat when fixed on furniture.
Phillips: you'll find these screws mostly in electronic equipment, and their drivers are a must in your toolbox. Try to keep them in varying sizes in your toolbox if you're inclined towards electrical devices or mostly want to repair electronic devices.
Pozidriv: they are a variation of Phillips screwdrivers and come with another 'x' on the surface for easy identification. This extra diagonal 'x' makes way for more contact between the driver and the surface.
Torx: this is a variation of slotted screwdrivers, and when there's a lot of intricate furniture work, Torx screws come to great use.
Verdict
We believe we could give you a thorough idea of all the types of screwdrivers and their purposes. Confused? It's only normal to be so, and to further help you with that, here's our final verdict.
Well, if you're looking for budget options and a set that caters mostly to household repairs, either go for Klein Tools 85074 or the 10-piece screwdriver set from Dewalt. Both are very hardy and serve your necessary requirements without any complaint.
And if you're looking for industrial and professional-grade tools, we feel you can hit anyone between the 110-piece Apsung or the 60-piece Oria precision kit.
These are our top choices among the selected one, although each set that we chose are here because they deserve to. We hope we could help you clear all your doubts today. Stay tuned, and good luck!
Related Article
11 Best Precision Screwdriver Sets Right Now
11 Best Precision Screwdriver Sets For Enthusiasts 
13 Best Cordless Oscillating Tools 
13 Best Wood Routers for Professionals & Amateurs Alike
Simply the Best Stained Glass Ring Saws 
49 FREE DIY Router Table Plans For an Epic Home Workshop
10 Best Shop Vacs For Dust Collection
11 Best Hammer Drills on the Market Today
11 Best Tap And Die Set on the Market Today | Buyer's Guide
13 Best Tile Saws Reviewed | Buyer's Guide
6 Best Chainsaw Brands to Consider 
Simply The Best Cordless Power Tool Brands
13 Best Axes | Buyer's Guide and Reviews
11 Best Sliding Compound Miter Saws
11 Best Belt Sanders Right Now
7 Best Concrete Grinder, Planers, Scarifiers Reviewed
Tekton Tools Review | Craftsman vs Husky vs Tekton vs Gearwrench
13 Best Punch Down Tools – Reviews & Buyer's Guide
13 Best Drill Bits for Metal Right Now
11 Best Table Saw Fences [Reviewed & Buyer's Guide]
DeWalt DW735X Planer Review [Should You?]
Bosch 4100-10 Jobsite Table Saw [Reviewed]
Hack Saw Vs Bow Saw [All You Need to Know] [Explained]
9 Best Compact Circular Saws Of 2022 [Reviewed & Buyer's Guide]
How To Sharpen A Bow Saw And Bow Saw Maintenance
Forstner Bit vs. Spade Bit [All You Need to Know & Winner] 
11 Best Kreg Jig Pocket Hole Alternatives To Consider [Reviewed]