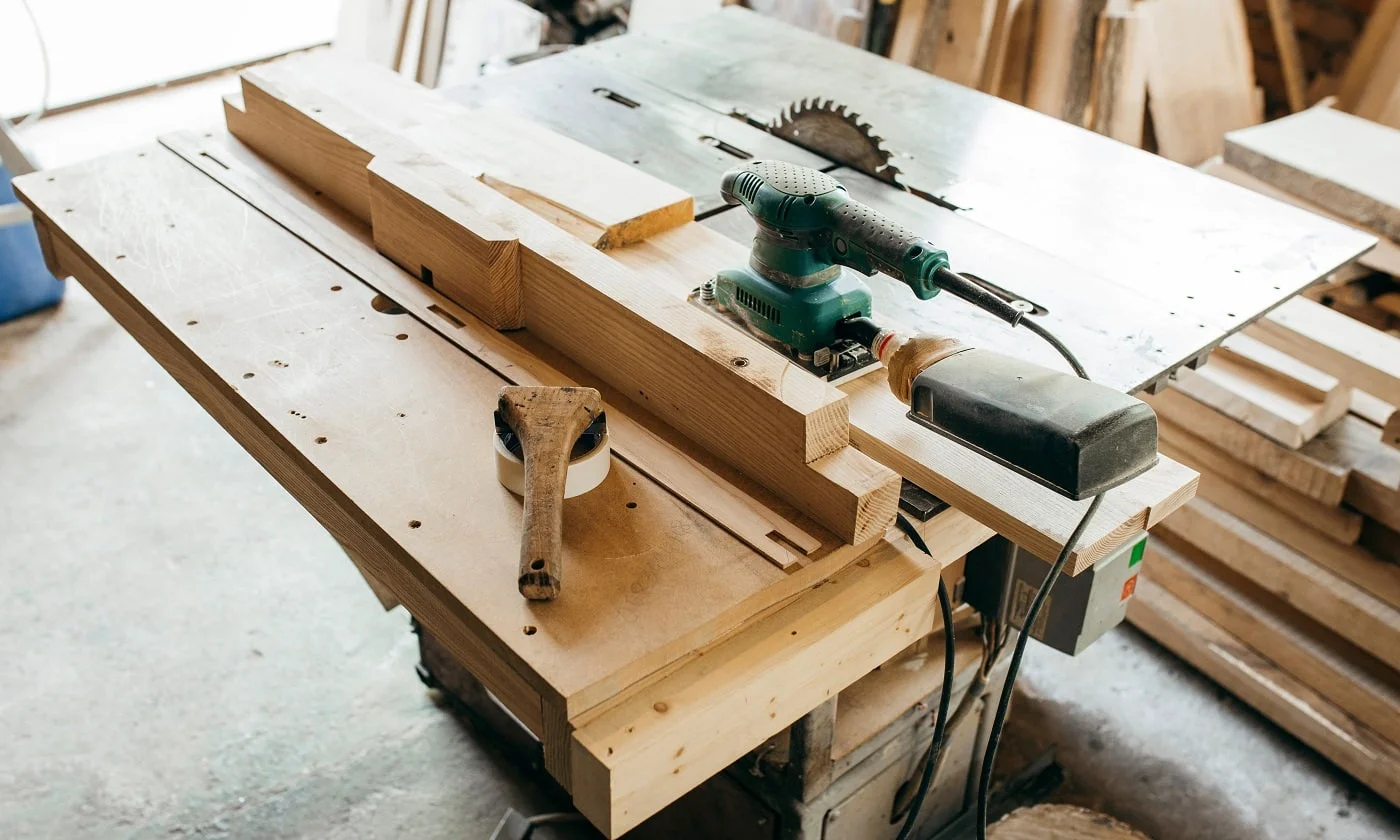 The popularity of the Bosch 4100-10 Jobsite Table Saw in the market remains undisputed. But will it be the right cutting tool for you? This is a discontinued product, not available in the market. The updated and newer model of Bosch 4100-10 Jobsite Table Saw is BOSCH 10 In. Worksite Table Saw.
Well, that question is not so simple to answer, and needs discussing quite a few aspects of the tool, including a few flaws as well. After all, every other product out there does have some drawbacks! But in the case of this tool, the benefits are enough to make up for them.
And we say this because we've used this product for a couple of months now, so you can rely on us to give you an unbiased opinion.
However, will this table saw suit your needs perfectly? To find out the details, give this review a quick read!
Bosch 4100-10 Jobsite Table Saw Review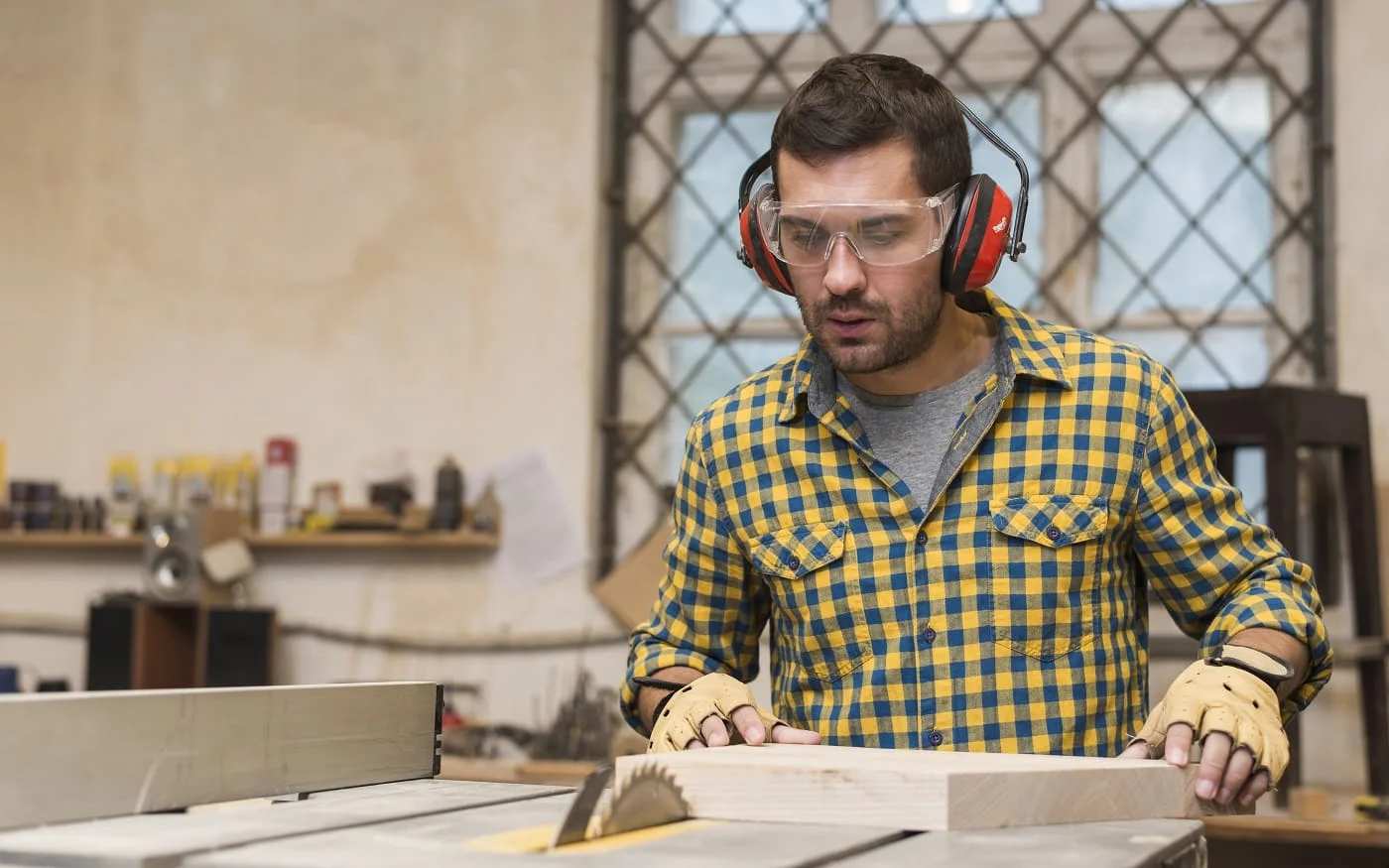 Why Buy This Product?
To build furniture that ranks high in comfort as well as looks, you would need a superb cutting tool that would give you the best results. And a product from Bosch such as this one is just what you need, given that the brand manufactures some of the most sought-after construction hardware out there.
This 4100-10 model comes with a range of amazing features, which we shall discuss briefly in this section. So, let's get started!
Blade And Cutting Depth
When it comes to cutting tools, the blade quality is a major factor that determines their performance. And this table saw from Bosch has one of the finest blades that you will ever come across, one that provides maximum precision with each cut.
It consists of a carbide blade that measures 10 inches long and comes with 24 teeth, which means you can make clean rip and bevel cuts very easily.
As for the cutting depth, this saw provides a depth of 3 ⅛ inches for each 90° cut. On the other hand, for 45° cuts, it makes 2 ¼-inch deep cuts, which signifies that it handles marginally thicker wood pieces much better than ordinary table saws.
Rip Fence and Work Area
The Bosch 4100-10 is built with the best quality rip fence that you'll find in the market. This Squarelock fence is made from high-quality aluminum, and you can adjust it easily with a convenient clamping feature. And thanks to the superior-grade aluminum material, the durability of the product is enhanced considerably.
Additionally, you will be glad to know that the fence has a rip capacity of 30 inches on its right, while that on its left is 8 ½ inches. Hence, you can handle fairly large materials with this saw, which is sure to give you cutting-edge results.
Talking about the work area offered by this table saw, it is much more than the majority of saws currently available out there. The workplace has dimensions of 29" x 21½ ", which makes it perfectly capable of cutting large stocks.
Smart Guard
This Bosch table saw features a modular blade guard that's the first of its kind and incorporates an adjustable riving knife and anti-kickback pawls. It also gives you a clear view of the assembly and can be detached easily without using any other tools for setting it up differently.
Further, let us tell you that this guard is made from aluminum and has a split in between to make the blade and marks of measurement visible. This will be beneficial, especially when you require adjusting the blade height.
Another great safety feature is the riving knife in this smart guard, which prevents kickback, the most common cause of injuries.
Power
Since this Bosch table saw is quite compact in size, many of you might think that it doesn't offer much power. But that's not true, as this table saw actually comes with one of the most powerful motors you can get in a cutting tool. The 15-amp motor runs with an impressive 4.0 HP, so that the tool becomes strong enough to cut very precisely through the thickest of wood pieces.
Along with this, there is a soft-start facility that is programmed into the table saw. It helps to manage the motor intensity in the right way, and also sees to it that speed and power is never compromised. Thus, any tripping of the motor becomes least likely, and the internal parts also run smoothly for a longer time.
Size and Dimensions
This table saw is also a winner when it comes to portability and size, as it is much lighter than most other models out there. Weighing 60 lbs., this cutting tool won't give you any trouble while you move it up the stairs.
Also, as we mentioned earlier, it comes in a very compact size, so it never occupies too much space while you are using it. And as for the storage, it can be folded into an even more compact structure and kept upright against the wall.
That way, you can also save considerable storage space, and can keep it not just in the workshop or shed, but even in a van for easy transport.
What Could've Been Better?
Although we didn't find any major issues with this product as such, there were some faults which didn't make much difference in its efficiency. Firstly, we found that the miter gauge of this saw had to be realigned following multiple uses.
It is a bit of inconvenience that you may not face in the case of a few other products. But to deal with this issue, you can buy a gauge separately if that one seems too troublesome to you.
Secondly, the installation process for this table saw may seem a bit tricky, since the guide had a few points mentioned in brief. So, we had to refer to the internet to clear our confusion.
Pros
10-inch long and 24-tooth blade provides maximum precision

Powerful 15-amp motor cuts through the thickest of wood pieces

Modular blade guard provides ultimate protection

Compact size makes it portable and facilitates easy storage
Cons
Miter gauge has to be realigned following multiple uses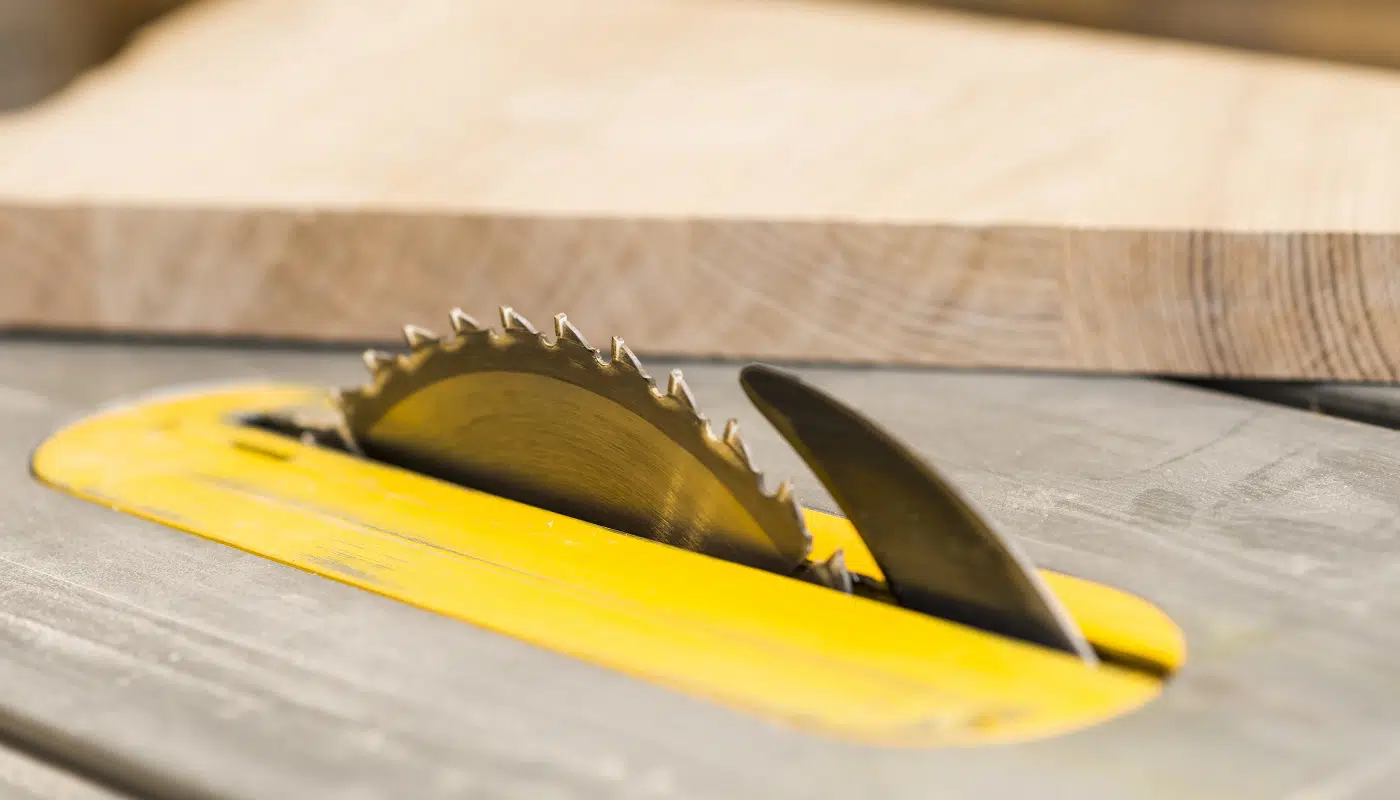 Bosch 4100-10 Jobsite Table Saw Verdict
So, here was our review of the Bosch 4100-10 table saw!
From our experience, we feel that it is a must-buy for anyone searching for a good cutting tool. More so, if you have limited space at home and want the device to be compact in size.
Speaking about the price of this product, it is a tad more expensive than other models on the market. But if you don't have a very tight budget, going for this product would make your projects more accurate than ever, thanks to all its efficient features.
So, go on and buy this table saw. Do let us know about your experience in the comments section below. We will be glad to hear about it!
Related Articles
Different Types of Saws & How to Use Them
Simply the Best Stained Glass Ring Saws
49 FREE DIY Router Table Plans For an Epic Home Workshop
11 Best Angle Grinders on the Market
13 Best Chainsaws for the Money
11 Best Sliding Compound Miter Saws
9 Best Hybrid Table Saws Under $1000
11 Best Dry Cut Metal Chop Saw
11 Best Chainsaw for Milling Lumber
How To Sharpen A Bow Saw And Bow Saw Maintenance
Bosch 4100-09 Review [A Clear Winner?]