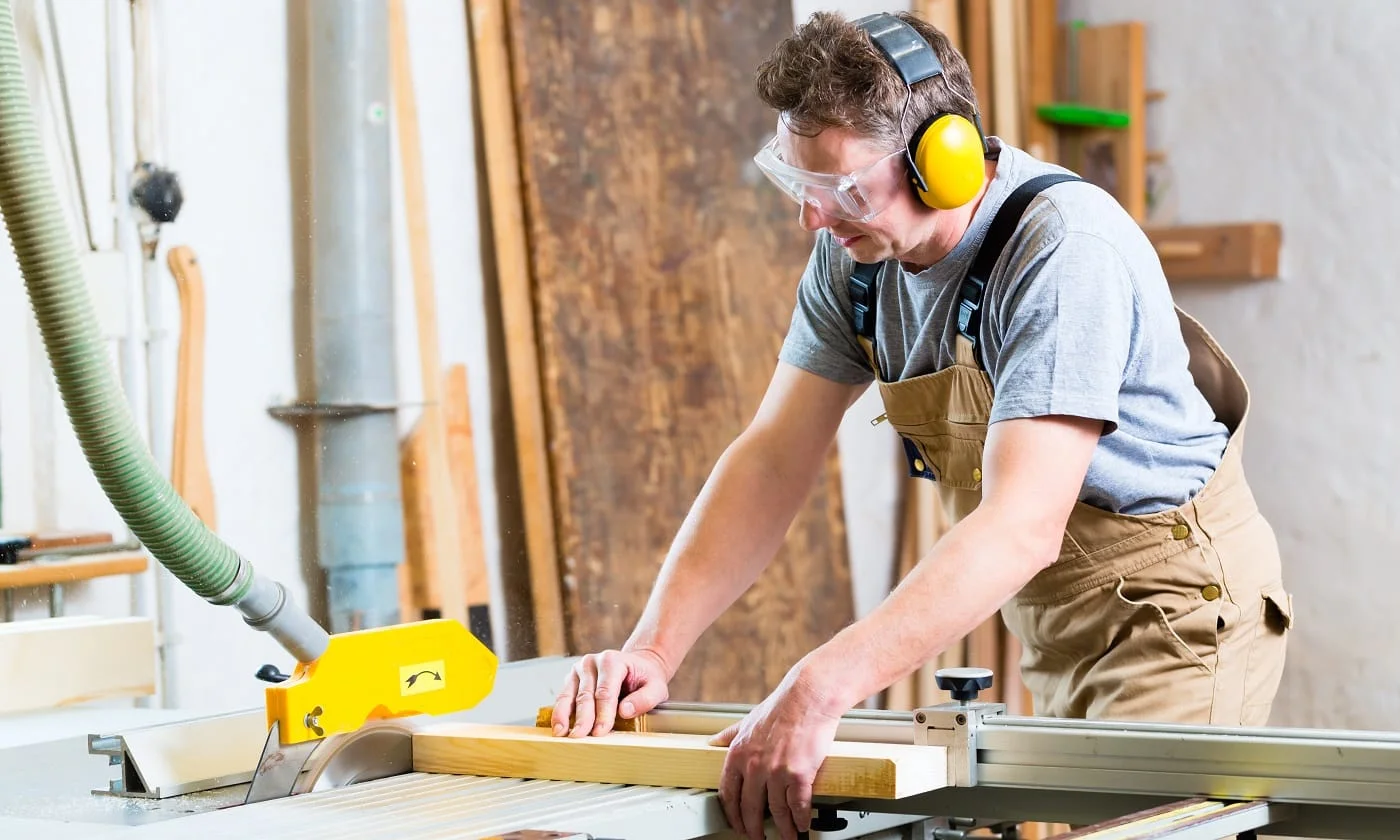 If you're a DIY enthusiast, you'll love the product we're reviewing today – the table saw. 
This is a popular type of equipment for professionals and woodworking aspirants that's roaring back into the market. Engineers have spent a lot of time correcting the functions and improving the design, delivering more efficiency while reducing interruptions. 
Significantly, all modern units have the necessary safety features to protect against overloading and prevent accidents. Other than that, the more traditional qualities like durability and precision are intact, thereby offering the perfect balance of functions. 
But how will you choose from the many quality units available out there? We've narrowed down seven top-notch models that are all the rage right now. Plus, there's a buyer's guide section to address any further concerns that you might have.  
Without further ado, let's begin, shall we? 
Top Cabinet Table Saws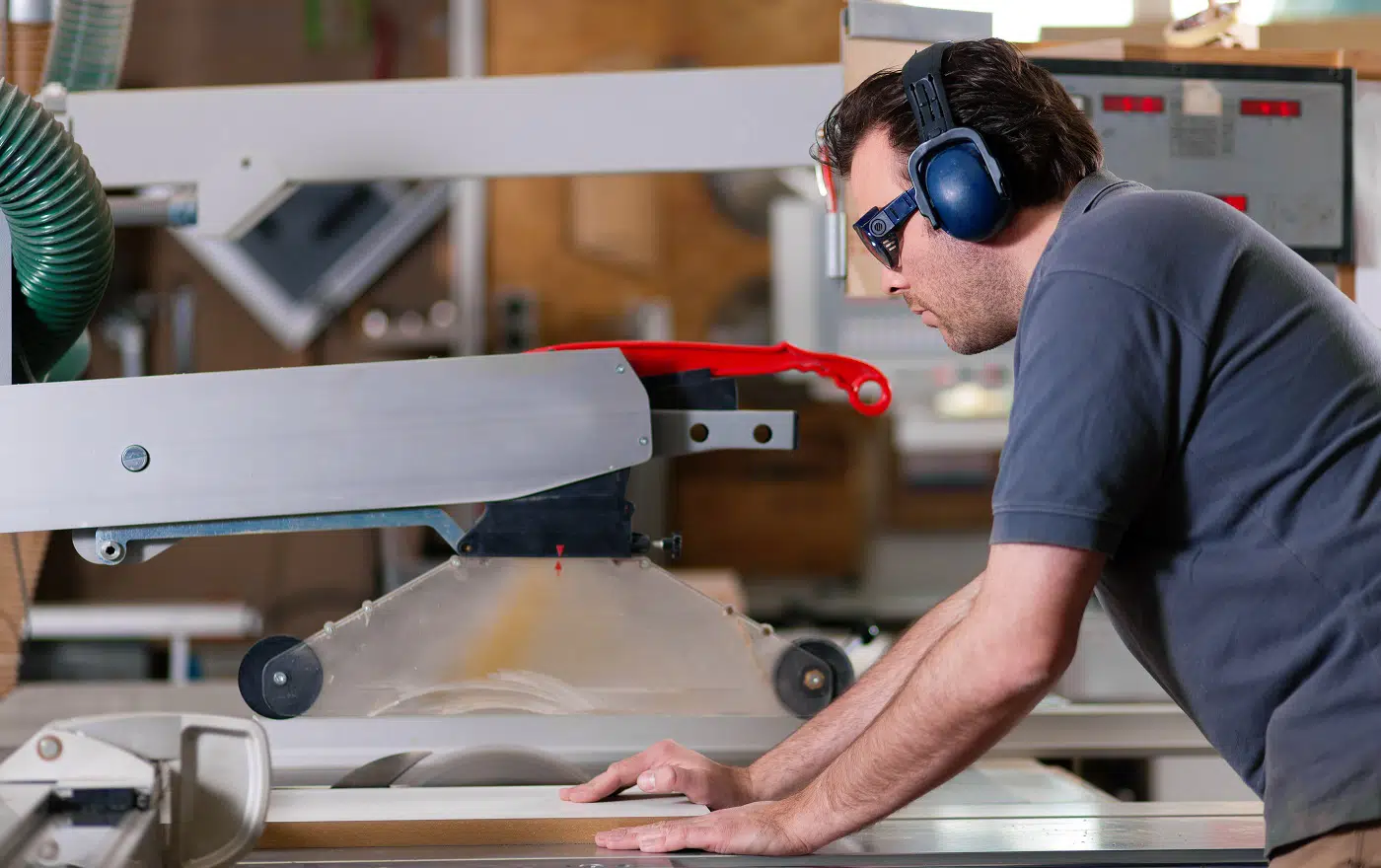 The engineers at SAWSTOP have paid a lot of attention to detail, making sure this model has most bases covered for a reliable experience. There are several fantastic functions, permitting you to change the nature and angle of the cuts while working on different projects. Not surprisingly, it's a highly popular unit.
Why Did We Like It? 
We begin by discussing the 36-inch T-glide fence and rail, featuring heavy-gauge steel construction. For starters, it delivers stable performance by securely holding the wood in place, allowing you to make varied cuts. As a result, there's no chance of deflection, meaning it delivers precise output. 
Now, this is a piece of heavy-duty machinery, and we were pleased to see the inclusion of a patented safety system. It stops the blades from spinning when it comes in contact with your skin, reducing the chances of serious injuries.  
Furthermore, as you're working, there's bound to be debris for which the dust collection system proves useful. In that regard, the overarm port keeps dirt away from your line of sight while cutting. The all-around coverage removes 99% of the surface dust while the shroud maintains cleanliness under the table. 
What Could've Been Better? 
Occasionally, it takes time to start the unit, which isn't ideal. But users have reported that it gets better once you start working, so there's cause for optimism. Besides, there is a slight issue with the alignment of the components, meaning you'll have to fine-tune the various parts before working.  
Pros
Improved dust collection

Easier to make square cuts

Trunnion and arbor

Smooth performance

Securely holds the wood down
Cons
Unaligned

Occasionally takes time to start
As the name suggests, this saw is well-known for delivering a power-packed performance, helping it climb the charts quickly. But that's not the only good thing about it; we loved the precision output supported by the durable design. No wonder it has generated substantial buzz among potential buyers.
Sale
Why Did We Like It? 
This model is incredibly powerful, but that doesn't mean it compromises on precision, thanks to the beveled edge and cast-iron work surface. Meaning, you achieve smooth operation, allowing you to work from different angles. In that regard, the Poly-V belt drive system proves useful in reducing vibrations and enhancing efficiency. 
Moving on, the miter gauge pivots support the ten-inch blade, allowing adjustment up to 60 degrees on either side. So, even users with no prior experience can make a wide range of cuts to make their projects stand out, highlighting the incredible user-friendliness. 
Other than that, even without additional components, the arbor lock enables one-handed blade changes for a smooth experience. Lastly, the Accu-fence system helps produce precise output and has the necessary durability to last a long time. 
What Could've Been Better? 
Although the instructions are easy to understand, it fails to mention the order of the components, meaning first-time users might find the assembly challenging. Also, over time, the paint on the wings may start to fade, leading to performance issues. So, remember to conduct regular maintenance and spray paint the components if needed. 
Pros
Ten inches long

Mitre gauge pivots

Adjustable up to 60 degrees on either side

Versatile

Accu-fence system
Cons
Needs maintenance

Incomplete instructions
Our next recommendation is the Shop Fox Saw, which produces an output of 3HP, allowing you to quickly complete work. It has received mostly positive reviews, and buyers are queuing up outside stores to check out the functions it has to offer. So, don't be surprised if you see your neighbor rushing to the market to purchase this model.
Sale
Why Did We Like It? 
The most noticeable aspect of this table saw is the cast-iron table, supporting the massive cast-iron trunnions. Therefore, it delivers accurate cuts, allowing you to handle even intricate projects with aplomb. Furthermore, the adjustable T-slot miter gauge permits you to make quick adjustments without any hassle. 
We loved the quick-release riving knife producing a smooth experience and reducing the need for unnecessary interruptions. Similarly, the wide-span easy glide T-fence system and the positive camlock provide stability, helping you hold the material in place. 
Now, to control the power, the designers have added a magnetic switch with thermal overload protection for safety. In that regard, the flip-stop switch comes in handy for a user-friendly experience, making it easy to operate the unit.  
Apart from that, the phenolic face supported by the nylon runners reduces friction, thereby permitting easy movement of the various components.
What Could've Been Better? 
Like some of the other units, the instructions are difficult to understand, which is disappointing. For a model that has performed well on most aspects, the installation is a point of contention for customers. Even the pictures don't make much difference, and it takes longer than usual to complete the assembly. 
Pros
Magnetic switch

Overload protection

Phenolic face

Nylon runners

Flip stop button
Cons
Poor instructions

Challenging to assemble
We're already at the halfway point of our list, but there are several quality units we're yet to review. This next model is a simple unit and doesn't have any eye-catching functions per se, so what makes it stand out? Well, the engineers were smart enough to include the relevant features for balanced output.
Why Did We Like It? 
This Jet Saw has a total length of ten inches and has struck the right chord with customers due to the efficient output. Users have loved the quick-release riving knife, having an integrated arbor lock to keep you safe while providing more stability during work. 
Another fantastic addition is the Poly-V belt drive system providing optimal power transfer for all the components to function at full capacity. Plus, there's the added benefit of smooth performance as it reduces work time, allowing you to handle various tasks. 
However, the significant addition is the 26″ x30″ wings that provide more surface area for you to make the required cuts. Other than that, the sealed storage drawer enables you to keep various components within reach for an uninterrupted experience. 
It's also important to note that the dust collection mechanism keeps the workbench clean, making it low maintenance. 
What Could've Been Better? 
After regular use, the screw terminals in the wiring block may malfunction. So, all you need to do is use a new terminal on the block, which will solve the issue. Apart from that, the price is slightly higher than other models, which might sow doubt in buyers' minds. 
Pros
Efficient dust collection

Poly-V belt drive

Optimal power transfer

More cutting area

10-inch table saw
Cons
Pricey

Screw terminals could malfunction
Another powerful unit you can try out is the DELTA Saw, backed by several quality functions for consistent output. Significantly, the designers have developed an innovative fence system, giving this saw an edge over other models. Rest assured, it promises to be money well spent.
Why Did We Like It? 
Let's start by discussing the 10-inch blades, which produce a maximum power of 3HP. All you need to do is plug this saw into a 220V output, ensuring the 60Hz marathon motor delivers outstanding results even in tough conditions. Also, despite having substantial power, the vibrations are kept to a minimum for added control in your tasks. 
Moving on, users have marveled over the incredible accuracy, making it capable of handling large-scale projects along with intricate woodworking tasks. So, the bevel dials play an important role, allowing you to get precise measurements within ¼ degrees. Plus, depending on the model size, the rip capacity also varies, giving you more options to choose from. 
But particularly pleasing is the addition of the Biesemeyer fence system, rarely seen in other models. Its primary advantage is that you can cut small pieces of stock without compromising on accuracy to make your projects stand out. 
What Could've Been Better? 
It'll take time to get the extension table ready. For starters, the top surface needs leveling because of its uneven nature, following which you'll have to screw it to the front and rear rails. Besides, the instructions aren't the best, and it takes time to complete the assembly. 
Pros
Precise measurements

Biesemeyer fence system

Accurate

Single-cast trunnion system

Vibration control mechanism
Cons
Poor instructions

Uneven extension table
The grizzly bear is a powerful animal that can survive even in harsh climates. And since this saw shares the same name, there can be no doubts regarding its durability. Apart from that, the carefully chosen components are perfect for producing the best results daily, making this the ideal product for handling numerous projects.
Why Did We Like It? 
Among the many quality functions, the Poly-V serpentine blade system caught our eye. You'll notice it allows a more efficient transfer of power while producing less noise than standard V-belts. Therefore, it delivers favorable work conditions, allowing you to get optimum output on your projects. 
Furthermore, you've got the option of using dado blades, measuring 13-16 inches, and supported by the solid cast-iron table. This table has been subjected to heat treatment and then ground into a mirror-like finish, providing more support while preventing deflection. 
Additionally, the extra-large handwheels are perfect for easy arbor movement, ensuring you can swiftly change between the splitter guard and riving knife. We loved that the engineers have included T-slots so that the miter gauge doesn't fall off, thereby solving a prevalent problem with table saws.  
Lastly, the underside of the blades is covered, permitting efficient dust collection and making it low maintenance. 
What Could've Been Better? 
We found it challenging to distinguish between the front and rear rails due to the unavailability of clear markings. This was easily avoidable, and as it is, user experience takes a hit. Also, the installation takes time, and it's essential to be patient since you need to make minor alterations. 
Pros
Impressive dust collection system

T-slots for the miter gauge

Easy arbor movement

Extra-large handwheels

Extension wings
Cons
No markings

Installation takes time
When it comes to woodworking, only a few brands are as well-known as Baileigh, thanks to its terrific range of products. This table saw from Baileigh has ticked all the right boxes so far due to its impressive performance. Therefore, most users have it on their wish list. 
Sale
Why Did We Like It? 
First and foremost, this is one of the most powerful units going around, thanks to the 5HP output complemented by the 12-inch blades. You'll need a 220V power source to use this saw, and once you plug it in, the 52-inch rip capacity swiftly completes most woodworking tasks. 
Moreover, it's convenient for first-time users, allowing you to change the angle of cuts for the desired result. The sturdy design permits you to use it for a long time without any hassle, and there's no fear of the saw breaking down suddenly. Also, the large surface area delivers stability while working.  
Besides, the manufacturers have added the necessary safety features to prevent it from overloading. So, the blade stops turning when it comes in contact with the skin, keeping you safe from serious injury. And as seen with other units, you can quickly kill the power with a single switch. 
What Could've Been Better? 
Some users feel that this model is slightly heavy since it weighs 172 pounds. While the added weight provides more stability, it might not be easy to change the position of the table after initial assembly. But that's not a serious problem; once you start working, you'll get the hang of it.  
Pros
Safe

Versatile

Easy to use

Durable

Fast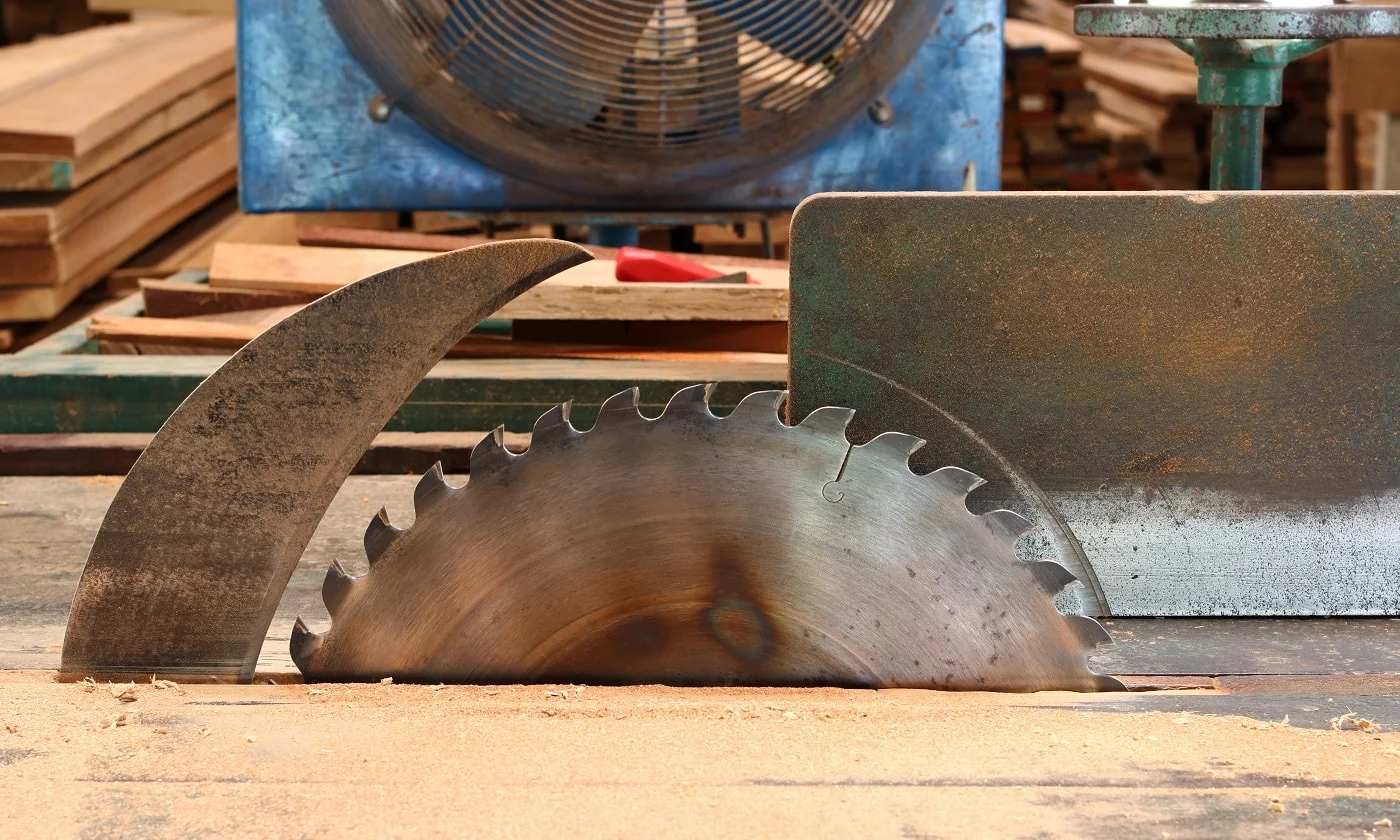 Cabinet Table Saw Buyer's Guide
It's time to focus on the buyer's guide, where we've listed the critical points to help you choose between two similar and equally efficient units. So, keep these points in mind when you go to the market. 
Durability
Needless to say, a cabinet table saw has to be durable to handle the demands of daily use. The designers must carefully choose the different materials, ensuring the blades don't wear down quickly. Plus, the various components need to last a long time for a solid output. 
Power
The table saw must be sufficiently powerful for all the functions to operate at optimum capacity. With higher rotations per minute and more horsepower, you can quickly complete work and tackle numerous tasks. 
However, there must be a way to control the power for the best results.  
Accuracy
Another vital aspect of choosing a table saw is accuracy since woodworking is more than just cutting sturdy material. To make your projects stand out, it's essential to shape the wood according to different demands. For that, the unit has to be flexible, allowing you to work from different angles.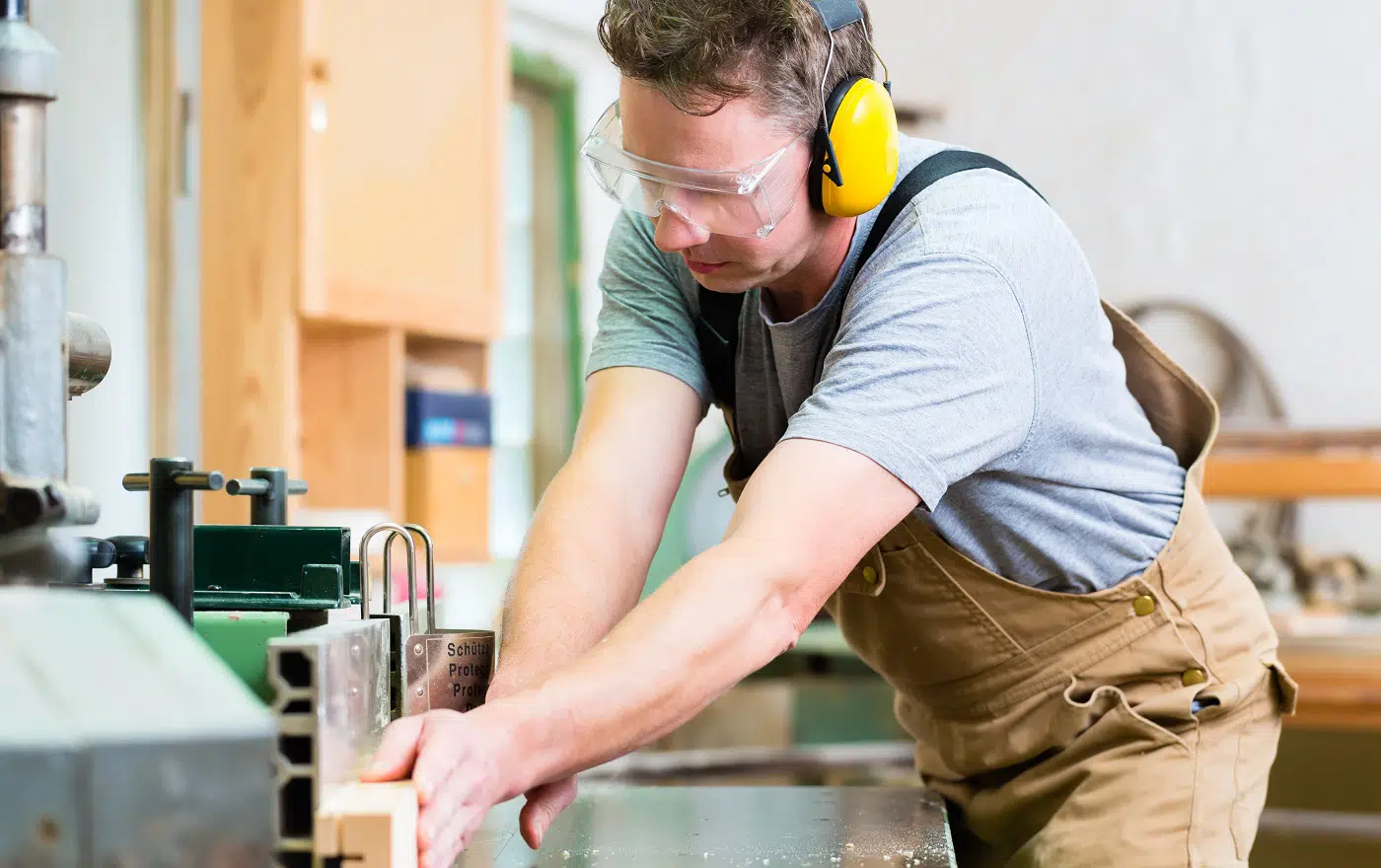 Verdict
Those were the best cabinet table saws in our opinion, and it's now time to take your leave. 
We've tried to cover most aspects by looking at different products and then highlighting the essential points in the buyer's guide. Before signing off, we'll narrow down our favorite tools in different categories to help you make an informed decision. 
After close inspection, we feel that the SAWSTOP Cabinet Saw is the most versatile model, delivering the perfect combination of durability and accuracy. Apart from that, the Powermatic Saw offers unmatched power for the best results.  
That's all the time we have got. Hopefully, the guide wasn't boring and we've managed to build your interest in table saws. With the right unit, you will not only get the desired output but also have fun working on various projects. 
See you soon. Bye! 
Related Articles
13 Best Screwdriver Sets on the Market Today
Simply the Best Stained Glass Ring Saws Reviewed
49 FREE DIY Router Table Plans For an Epic Home Workshop
11 Best Angle Grinders on the Market Today
13 Best Chainsaws for the Money Reviews & Guide
13 Best Tile Saws Reviewed | Buyer's Guide
11 Best Sliding Compound Miter Saws
Different Types of Saws & How to Use Them  
9 Best Hybrid Table Saws Under $1000
11 Best Budget Bandsaw Reviews 
11 Best Dry Cut Metal Chop Saw
11 Best Table Saw [Reviewed & Buyer's Guide]
9 Best Band Saw [Reviews & Buyer's Guide]
7 Best 12-inch Miter Saw Reviews [Buyer's Guide]
13 Best Contractor Table Saws [Reviews & Buyer's Guide]
Best 20″ Chainsaw [Reviewed & Buyer's Guide]
11 Best Chainsaw for Milling Lumber | Buyer's Guide
5 Best Stihl Chainsaws [Reviewed & Buyer's Guide]
11 Best Table Saw Fences [Reviewed & Buyer's Guide]
DeWalt DW735X Planer Review [Should You?]
Bosch 4100-10 Jobsite Table Saw [Reviewed]
Hack Saw Vs Bow Saw [All You Need to Know] [Explained]
9 Best Compact Circular Saws Of 2022 [Reviewed & Buyer's Guide]
How To Sharpen A Bow Saw And Bow Saw Maintenance
Radial Arm Saw vs Miter Saw [Differences & Winner]
ROCKWELL VersaCut RK3440K Mini Circular Saw [Review]
Bosch 4100-09 Review [A Clear Winner?]
Miter Saw vs. Circular Saw [Differences & Winner]