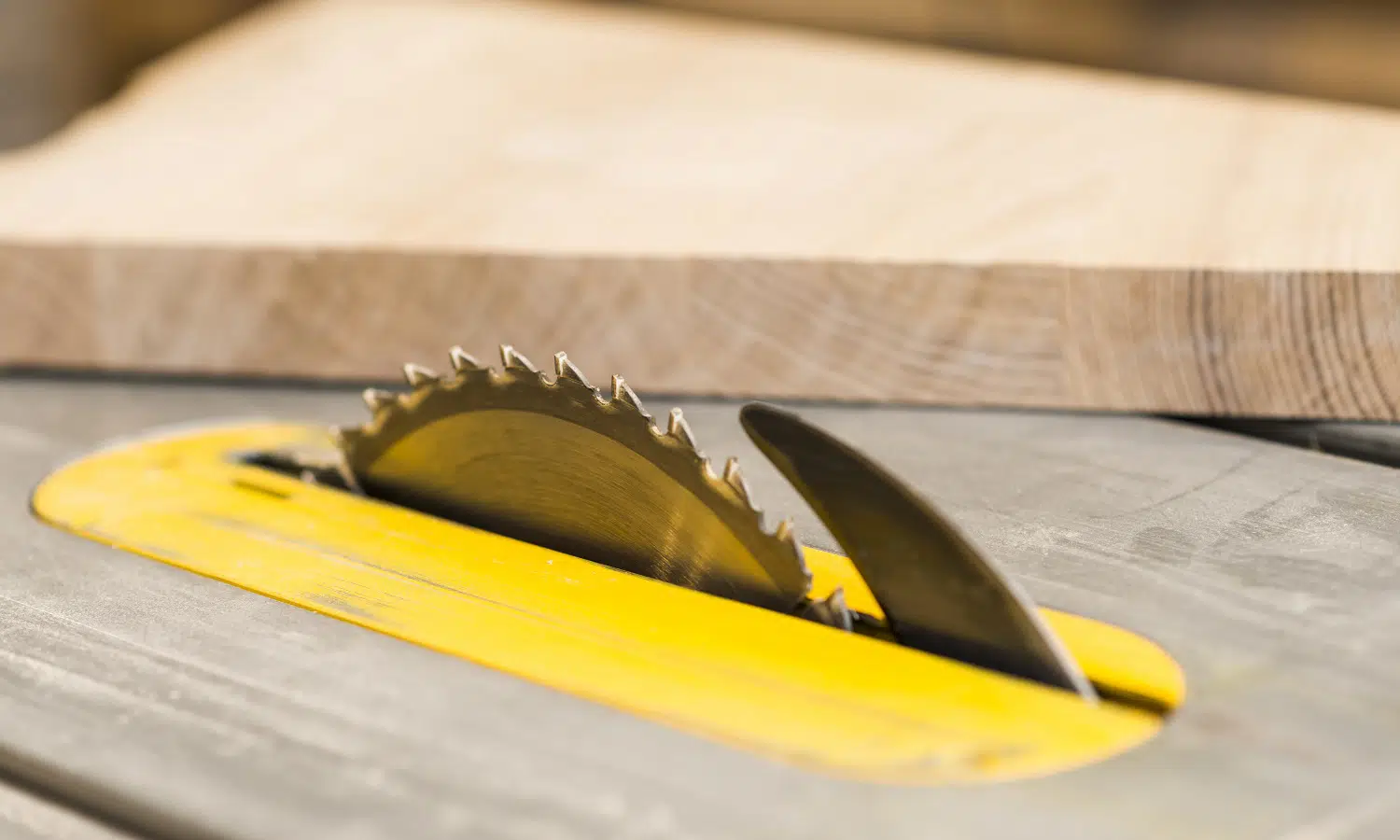 Whether you're a DIY enthusiast needing to do minor touch-ups or a professional, you will love hybrid table saws.
These products are a combination of contractor table saws and professional cabinet saws and present a great option to have in the shed. On top of that, it is affordable, and you can choose any one of the models without having to go above your budget.
Thus, it presents a reliable option that can make short work of most types of materials. Also, despite the affordability, there is no compromise on power, and you can use it for a range of tasks.
But there is just one problem. How do you choose from the numerous options that are dotting the market? To ease your troubles, we have a list of the 9 best hybrid table saws for under $1000 in 2023.
So, without further ado, let's get right to it.
Best Hybrid Table Saws Under $1000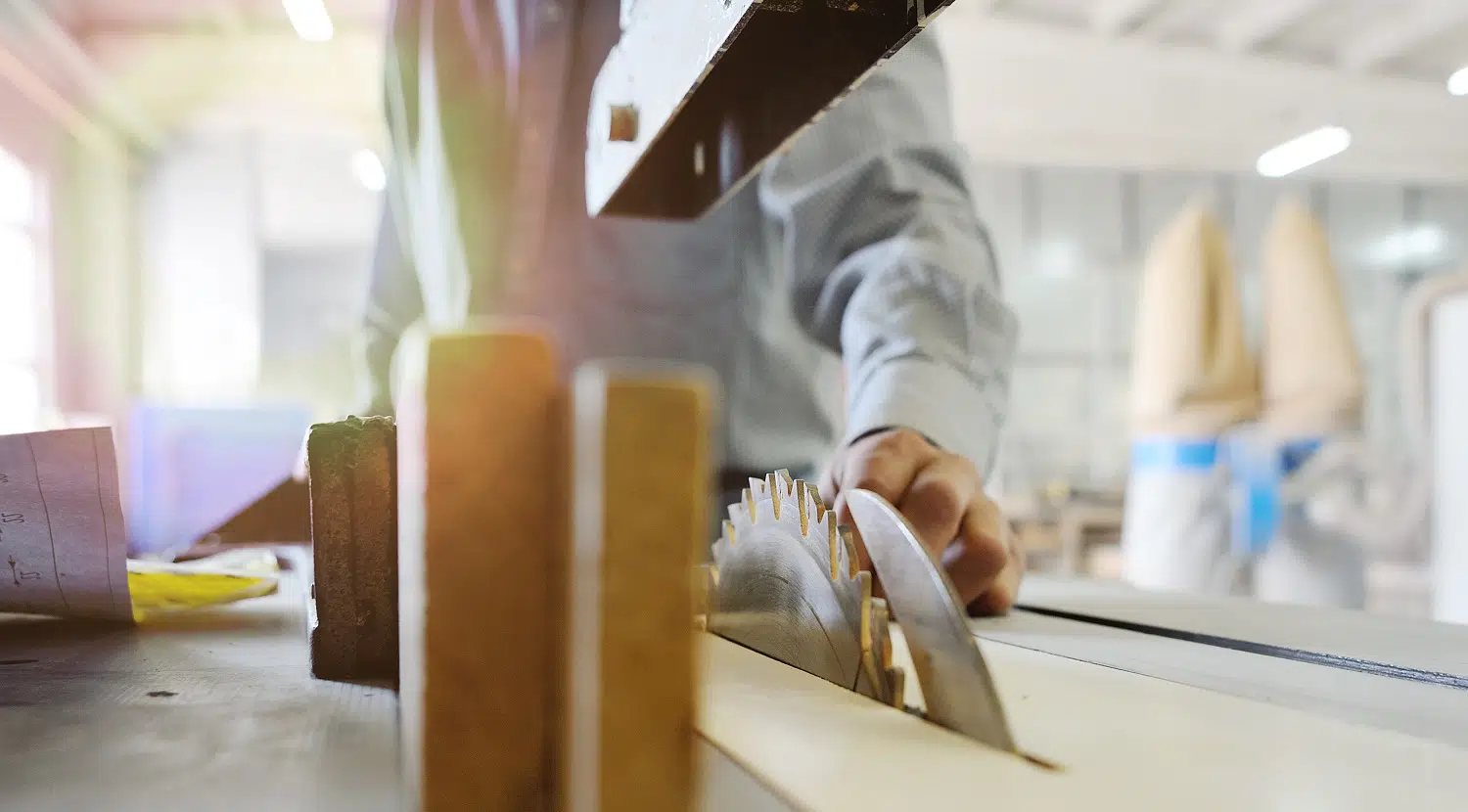 We start our list with the RIDGID R4512, which has rightly occupied the numero uno position due to its powerful performance. Plus, the designers have made sure that it is easy to use, so you will have no trouble getting a fantastic execution. Thus, most customers have taken a liking to it.
Why Did We Like It?
It has enough power to make its way through various materials with ease, so you don't have to worry about reliability. Further adding to the efficiency are the wheels, which ensure that you get the maximum movement possible.
Now, it is a bit on the heavier side, but only to make it stable and allow you to get the desired result. Moreover, it features a cast iron table, which has several advantages. For one, you will find that it is easy to clean, which is a bonus after a hard day's work. 
Also, it makes the entire unit sturdy, thereby making sure it won't break down in the middle of a task. Meanwhile, it has a large rip capacity allowing you to tip 30″ to the right and 15″ to the left. Along with these, it consists of an on-off switch which is well supported by the easy-to-read bevel.
What Could've Been Better?
As we have mentioned, it is a bit on the heavier side, which, despite the advantages, makes it hard to maneuver. So, you will have to expend more energy to get through your projects. Besides, the instructions are difficult to understand, which makes the installation process a tad complicated.
Pros
Cast iron table

Aluminium rip fence

Large glides

Accessory slots

Powerful
While most products try to grab your attention with power, the SKILSAW SPT99-11 combines the best of two words – competence and affordability. So, you will enjoy the excellent features even at a pocket-friendly price, which has endeared it to users and is the reason for its reputation.
Why Did We Like It?
It brings you all the latest features and that too at a reasonable price, making it a desirable option. And talking of the features, the 15 Amp motor generates 5000 rotations per minute, which is one of the highest going around. Thus, you can use it to cut large pieces of wood without any problem.
Therefore, it has a large cutting capacity, and the 10″ blade size ensures you get a depth of 3.6″ with every cut. Likewise, you can use it for all types of projects – big or small – and it doesn't matter whether you are a professional or a DIY enthusiast. 
Furthermore, it consists of an extended power cord, which gives you excellent maneuverability, which is enhanced by the 16″ wheels. So, you can access even the hardest of spots to make precise cuts. Lastly, it has a pinion fence system, adding to the stability.
What Could've Been Better?
You are likely to face problems with the installation due to the tricky instructions. The diagrams and the steps are written in a manner, thereby making it hard to follow. If you have not done any prior experience with installations, it could take you a while before you get the hang of it.
Pros
3.6″ depth cut

Pinion fence system

16″ wheels

2.5″ dust collector

Dual field motor
Completing our top three products, we have the Makita 2704, which scores very high on the portability scale. It may lack some of the usual features, but it makes up for it with some special functions. So, there will be no let-up when it comes to the output enabling you to get the desired results.
Why Did We Like It?
You can use it on a workbench because it does not come with a stand. But there is no need to be concerned as the designers have left it out to offer you more portability. Thus, you can load it up, ready for work, and take it with you from one site to another.
Furthermore, it weighs all of 60 lbs, which ensures that you will not be fatigued even when working on tough jobs. Additionally, also though it may look small, you can rest assured that it will generate a lot of power. The 15 Amp motor can make 4800 rotations per minute, one of the highest going around. 
Likewise, the components that it comes with, such as the miter gauge, rip fence, and bevel adjustment, all come together to make quick cuts. Plus, it includes a blade cover as well to keep your model in top shape.
What Could've Been Better?
While it does offer more flexibility, you may not like the fact that there is no stand. Therefore, you may encounter problems with stability, and you will have to spend extra to purchase a stand, which will drive up the cost. Besides, the low rip capacity means that the smaller cuts may be hard to get.
Pros
Rip fence

Aluminum die-cast

Angled miter gauge

Compact

Large blade cover
Having gone through our top three products, it is time to look at the DEWALT DWE7491RS, which just missed the cut. However, you will not have any complaints about the performance, considering the powerful motor's high rpm rate. Most customers have showered it with positive reviews.
Sale
Why Did We Like It?
It delivers a 32-1/2′ rip capacity, which is substantial, considering that it is a compact model. The reason for the high rip value is the 15 Amp motor that has enough power to make it ideal for working on both soft and hardwood types. As a result, you can get a maximum of 31-1/8″ cutting depth at 90 degrees and 2-1/2″ at 45 degrees.
Likewise, to offer more support, you get a more comprehensive work area. In such circumstances, its weight of 90 lbs makes it ideal for carrying around from one location to another. Meanwhile, it is safe as well, thanks to the riving knife. 
The knife is backed up by the removable blade guard, which ensures you get the required sturdiness. Plus, it also has an automatic braking mechanism, allowing you to have optimum control over it even on the toughest of jobs.
What Could've Been Better?
Now, because it is an intricately designed machine, you have to perform regular checks to keep it in top shape. Thus, the maintenance is quite high with the unit, and you also need to perform frequent adjustments to get the best results. Consequently, you will have to keep a close watch on all the components.
Pros
2-1/2″ dust extraction port

3-1/8″ depth cuts

Riving knife

Large work area

Removable blade guard
We are at the halfway point of our list, but we still have quite a few quality products to go through. In that respect, the next item is the Bosch 4100-09, which puts a lot of effort into mobility. But that doesn't mean it compromises on the other aspects.
Why Did We Like It?
It is equipped with an easy-to-use transportation system, making it one of the most mobile units in the market. Being equipped with a stand fitted with wheels, you will have the ability to move over all types of terrain.
Plus, you can raise or lower the stand at your convenience due to Gravity-Rise Technology. All you need is to flip the locks located on the arms, and you can lift the saw into the position you want. Hence, it won't take you much time to set it up and get to work. 
Furthermore, it has a 6ft power cord, making sure that you do not have to unplug it every time to move it around. Thus, you get an uninterrupted performance under most circumstances. Finally, it has a good size rip and is also very durable to make sure you can use it for a long time.
What Could've Been Better?
It doesn't have a lot of power compared to some of the other tools, but it's not something to worry about. But if you want to use it for a large-scale project, you might consider some other option. Also, it is challenging to adjust the functions, making it hard to get into position.
Pros
8″ pneumatic wheels

Square lock rip fence

Collapsible table

6ft cord

Easy to set up
Cons
Hard to adjust the rip fence

Not very powerful
Up next, we have Shop Fox W1811, which is quite similar to the earlier model, but because of certain factors, it occupies the sixth spot. However, it comes with some new features that quash all doubts you may have regarding its performance. So, it is quite prevalent in the market.
Why Did We Like It?
It has a unique design, which is essential to control the 2HP of power its motor generates. As a result, the sleek design does more than look good and is supported by the built-in casters, you can get a lot of movement even in a tight space.
You also have the option of flipping the ground's caster, thereby providing much more stability, which translates into accurate results. Another great feature is the substantial rip capacity, ensuring you can rip 30″ to the right and 15″ to the left. Adding to it are the high-quality rip fences that permit you to get a long lifespan. 
The significant upgrade comes in the safety department, thanks to the anti-kickback pawls situated near the blades. Hence, if it kicks back wood, you don't have to worry about getting hit. The function makes sure flying pieces of debris cannot reach you, thereby preventing accidents.
What Could've Been Better?
We have noticed that the rip fence is not secured, and you will need to push down with your weight to lock the wall into position. This leads us to the other issue regarding the difficulty of getting it into the correct position, which could impact performance.
Pros
4″ dust port

Cast iron table

Lift-off fence

Blade guard

Front and rear locking mechanism
Cons
The rip fence is not secured

Tricky to get into position
We are down to the final three products on your list, and next up, we have chosen the WEN 3720 for the exceptional components that it comes with. While the model itself is good, the elements come together to make it one of the most desirable units.
Why Did We Like It?
It is very portable and supported by the 15 Amp motor; you can use the 4400 rotations per minute on various job sites. But the significant upgrade is how easy it is to use, thanks to the bevel reading and the cutting depth adjustments. Therefore, you can get the desired output on most jobs.
Plus, you can adjust the rip fence as well, making it possible to get precise cuts. Another attractive characteristic is that all the functions make it ideal for household tasks. In that regard, the 2.5″ dust port comes in handy and makes sure you don't make a mess.
Furthermore, 10″ blades can get through most types of materials providing a high degree of versatility. Thus, it promises to be a valuable addition to the work shed. And with the help of the 8″ wheels, you can access even the tight spots while working on various angles.
What Could've Been Better?
There have been reports that the durability is wanting. After regular use, it does have the propensity to break down, so it may not be the best unit if you intend to use it for heavy-duty tasks. Additionally, you will have to spend a lot of time recalibrating it.
Pros
2.5″ dust port

8″ wheels

45 degrees bevel

3.5″ cutting capacity

Powerful
Cons
Needs regular calibrations

Not for heavy-duty use
The penultimate product on our list is the Rockwell RK7323, which provides you with excellent stability since it's armed with an array of features. Therefore, you can use it on several types of materials and still get the best result. That's why it's on most people's wish list.
Sale
Why Did We Like It?
If you are looking to do heavy-duty work, then you will love working with the model. It is heavy, but only because the designers wanted to ensure you wouldn't have any issues relating to stability. Therefore, you can make your way through most tasks and get the desired precision.
Furthermore, it has a powerful motor that is capable of taking on the toughest of materials. As a result, you get a high cutting depth, enabling you to slice through even the thickest surfaces. Also, to provide sufficient cutting ability, it must have excellent ripping capacity too.
Hence, you can cut almost all types of wood with ease. The rip fence, along with the other components, is extremely sturdy, which guarantees you get a long lifespan. You will also be happy to know you won't have to spend much time cleaning the tabletop due to the dust collection system.
What Could've Been Better?
The dust collection system traps a lot of debris, but the problem lies in the fact that it doesn't seal properly. It would be best to keep a close eye on the collar situated below the saw to make sure it does not come off. In case it comes to loose, you will have a mess in the workstation.
Pros
Folding fence

Laser tilt indicator

3.56″ cutting depth

Dust collection system

Large rip capacity
Cons
The dust collection bag doesn't seal well
The final product to complete our list is the DEWALT DWE7491RS, a highly trustworthy option for you to purchase. It offers the right balance of power along with stability to deliver high output. The designers have also paid attention to making it safe, which is sure to please most people and has led to it climbing the charts quickly.
Sale
Why Did We Like It?
The most important aspect of it is the high degree of mobility you get because the table is collapsible. So, you can break it down, making your tool very compact. Another thing that you notice right away is the large wheels, which make it easy to move around.
The designers have done away with the casters and have instead added this all-terrain wheel to provide maximum maneuverability. Likewise, despite all the features, it is incredibly lightweight, which makes it ideal for transportation. Moreover, you can easily adjust the rip fence, complemented by the large rip capacity. 
Hence, you will be able to use it for small, medium, and large projects without any hassle. Along with these, there is a dust port that effectively traps the dust and debris to keep your workstation clean. Therefore, it is low maintenance and saves you the trouble of cleaning.
What Could've Been Better?
While the dust collection system helps keep your work area spick and span, you may have trouble accessing the port. It poses a problem because of its position on the underside of the saw, and as a result, it also hinders maneuverability even if slightly.
Pros
Tool-free adjustments

2″ dust collector

Guarding components

Lightweight

Easy to maneuver
Cons
Challenging to access the dust port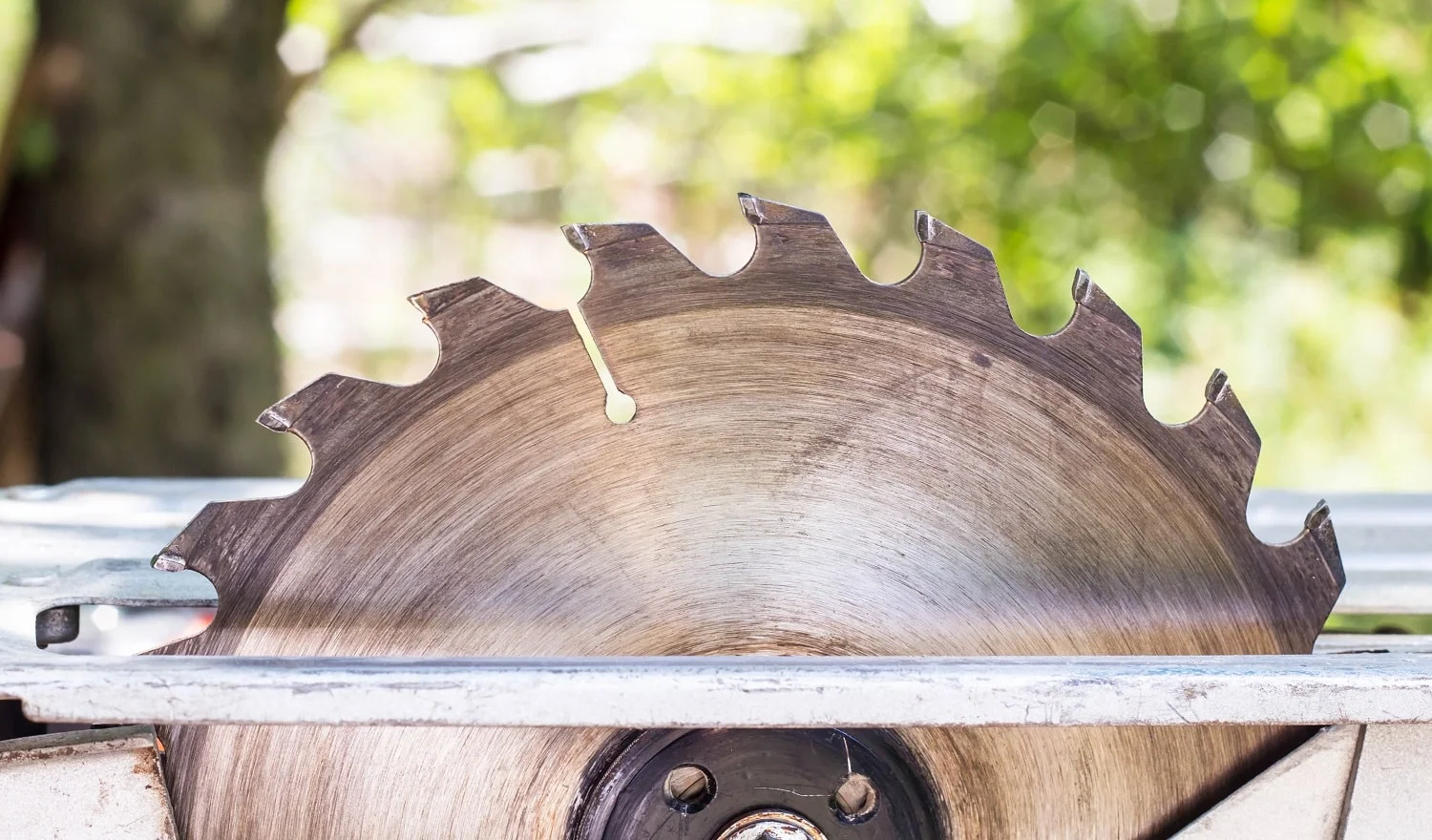 Hybrid Table Saw Under 1000 Buyers' Guide
Before you venture into the market, we would like to give you a couple of pointers to help you pick the right unit. Hybrid table saws are intricate tools, and it is necessary to understand the inner workings of your device.
A piece of knowledge about these functions will make sure you can identify the same features that separate the top products from the merely good ones. Thus, you can make an informed choice about any model you want to purchase.
Durability
Your tools must be durable to handle the demands of working in the field. A hybrid table saw will have to deal with all types of tasks, from construction work to DIY jobs. It must be built with the best materials to ensure it doesn't break down in the middle of an ongoing project.
Buying any tool is an investment, so you cannot afford to spend every once in a while on a new unit. You must be able to enjoy both the product and the components that come with it for a long time. And it must have the capacity to handle the demands of delivering a consistent performance daily.
Ease of Use
Hybrid table saws are designed to handle an array of tasks, but that should not lead the designers to compromise with user-friendliness. Although the units' size may vary, you must be able to control it effectively to get the best results at work.
All the components and functions must be understandable at a glance. You should know what each part does rather than pondering over how to get it right. Plus, the installation process, along with the disassembly, must be written clearly to ensure that it is as uncomplicated as possible.
Power
Finally, it should have sufficient strength to make sure that you get through your work quickly. Sawing is a complex task, and you cannot afford to go about it at a leisurely pace. It would be best if you got your angles right, and the results have to be accurate for your project to stand out.
So, you will need the necessary power to handle various tasks. There must also be a way to control all that power without it getting out of hand. Every component revolves around the availability of power and energy from the motor that drives your unit to deliver the results you need.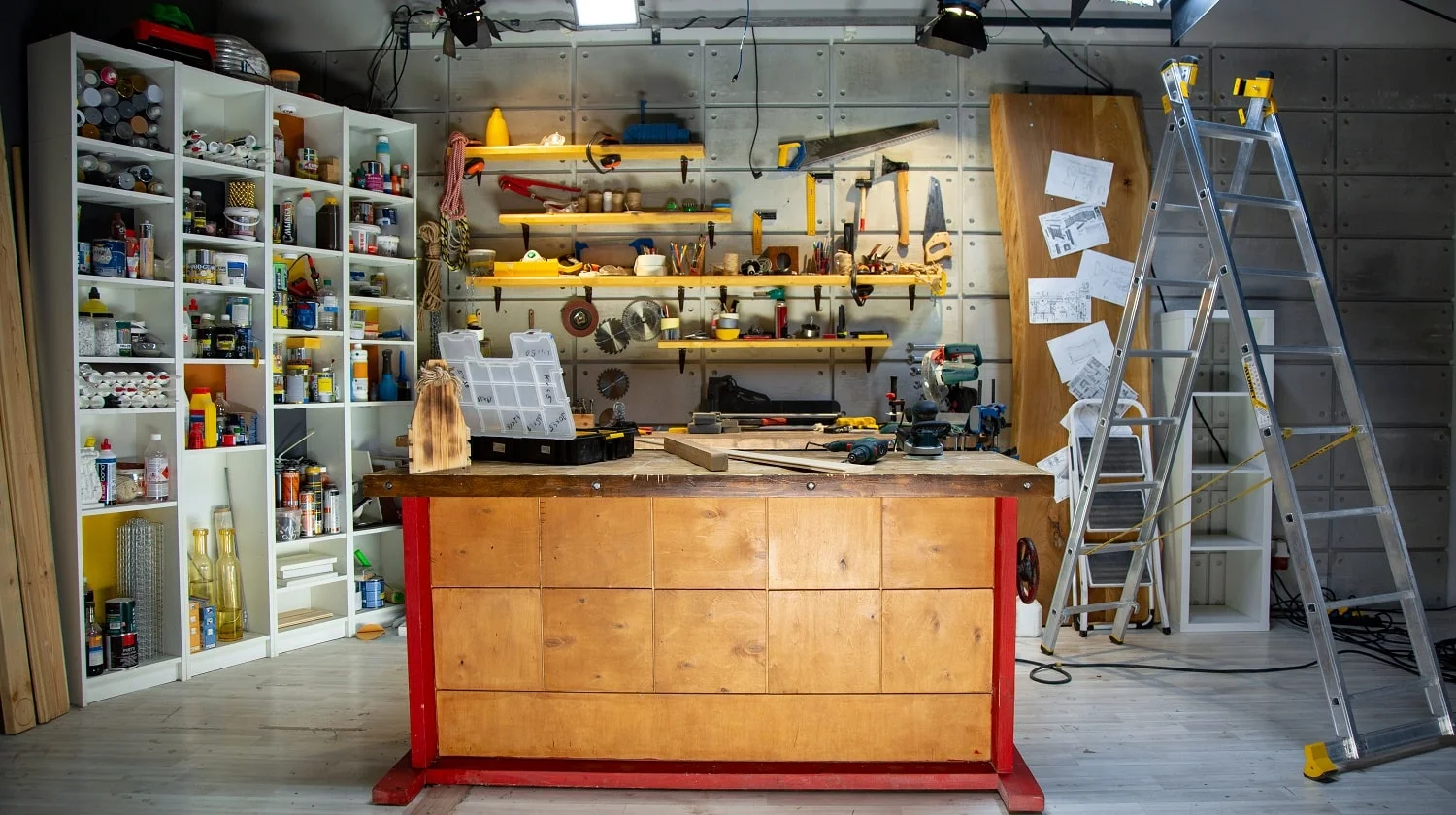 Verdict
We hope that our list has given you some idea of the top affordable hybrid table saws in the market.
Owning a hybrid table saw will cut down on your work time and help you get more accurate results, which will help your work stand out. Before signing off, we have decided to help you a bit more by narrowing down the top three products from our list.
In the first place, we have the RIDGID R4512, which is armed with a 13 Amp motor to offer exceptional reliability in most tasks. The second spot goes to the Shop Fox W1811, which can generate 3450 rotations per minute and save you a lot of time in the shed.
Finally, we have the Makita 2705 whose lightweight build and exceptional components deliver cracking results. With that, we have reached the end of our list. All that remains now is for you to make up your mind and bring home the perfect tool.
Until next time. Ciao!
Related Articles
13 Best Cordless Oscillating Tools
13 Best Screwdriver Sets on the Market Today
Simply the Best Stained Glass Ring Saws 
49 FREE DIY Router Table Plans For an Epic Home Workshop
10 Best Shop Vacs For Dust Collection
11 Best Hammer Drills on the Market Today
11 Best Tap And Die Set on the Market Today | Buyer's Guide
11 Best Torque Wrenches on the Market Today | Buyer's Guide
11 Best Multi Tools of 2022 Reviewed | Buyer's Guide
11 Best Angle Grinders on the Market Today
13 Best Chainsaws for the Money 
13 Best Tile Saws of 2022 Reviewed | Buyer's Guide
6 Best Chainsaw Brands to Consider
11 Best Sliding Compound Miter Saws
11 Best Belt Sanders Right Now
13 Best Stud Finders – Review & Buyer's Guide
13 Best Bench Grinders of Saws of 2022 | Buyer's Guide and Reviews
Different Types of Saws & How to Use Them 
11 Best Budget Bandsaw Reviews 
11 Best Dry Cut Metal Chop Saw
11 Best Bow Saw | Reviews + Buyer's Guide
11 Best Table Saw [Reviewed & Buyer's Guide]
7 Best Cabinet Table Saws [Reviewed & Buyer's Guide]
9 Best Band Saw [Reviews & Buyer's Guide]
7 Best 12-inch Miter Saw Reviews [Buyer's Guide]
13 Best Contractor Table Saws [Reviews & Buyer's Guide]
Best 20″ Chainsaw [Reviewed & Buyer's Guide]
11 Best Chainsaw for Milling Lumber | Buyer's Guide
5 Best Stihl Chainsaws [Reviewed & Buyer's Guide]
11 Best Table Saw Fences [Reviewed & Buyer's Guide]
DeWalt DW735X Planer Review [Should You?]
Bosch 4100-10 Jobsite Table Saw [Reviewed]
Hack Saw Vs Bow Saw [All You Need to Know] [Explained]
9 Best Compact Circular Saws  [Reviewed & Buyer's Guide]
How To Sharpen A Bow Saw And Bow Saw Maintenance
6 Sabre Saw Vs. Jigsaw [All You Need to Know]