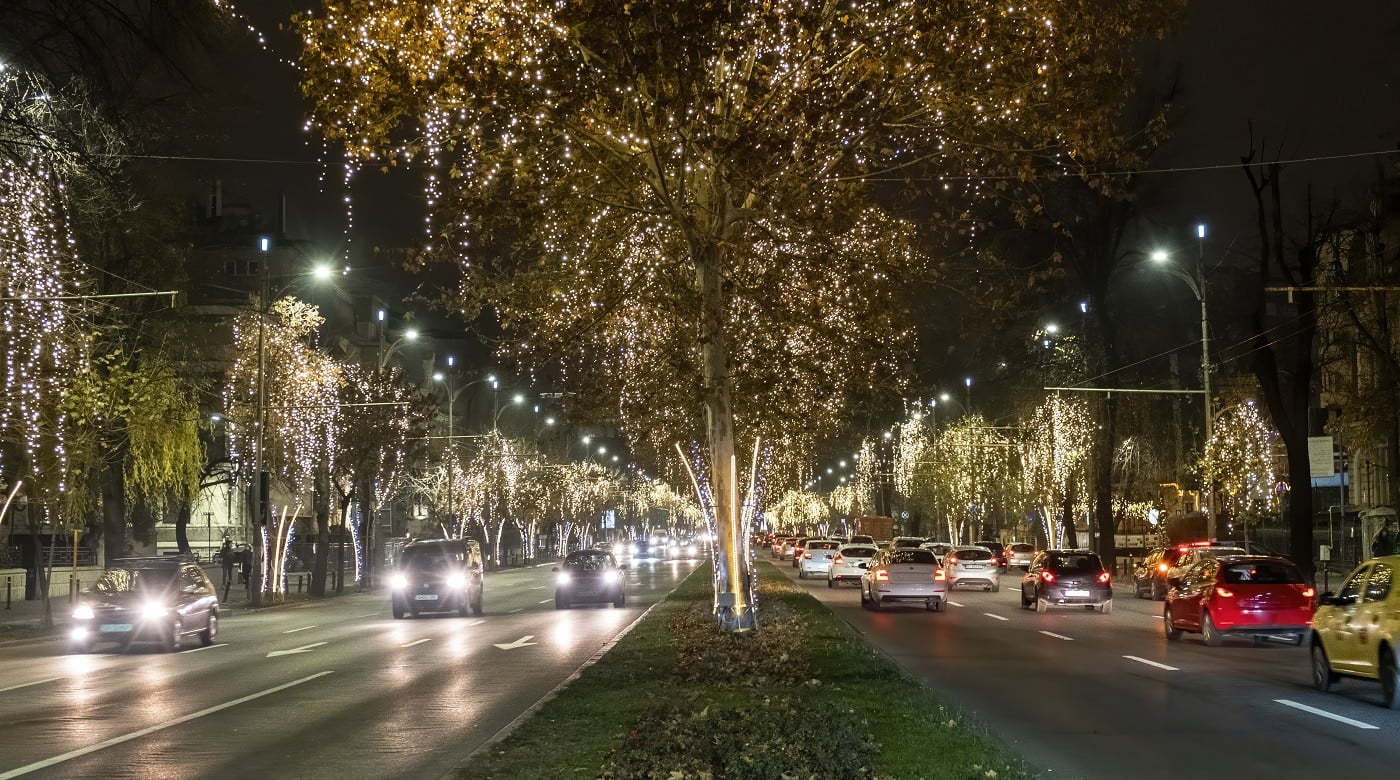 Good company and good food are surely a must for any party, celebration, or family get-together, but so is a beautiful, soothing atmosphere!
And to create one anywhere in your home, nothing can be better than an efficient Christmas light projector. It's one of the most sought-after lighting equipment by homeowners due to its convenient installation and large coverage.
Moreover, you get a range of beautiful lighting patterns and combinations that help create the perfect ambiance.
But there are lots of options available out there, and as such, making the right choice becomes difficult. That's where we come into the picture, by bringing you this carefully curated list of the 13 best options to consider. Each option has its pros and cons mentioned to help you make a wise decision.
So, without any further ado, let's dive into the reviews.
Best Christmas Light Projector 
IMAGE
PRODUCT
DETAILS

Our Top Pick

Our Top Pick

Y Yuegang Christmas Laser Light Projector

5 Christmas patterns
300° projector head

VIEW LATEST PRICE →

Riarmo Galaxy Star Projector

2 remote controls
Built-in music player

VIEW LATEST PRICE →

ASOEOSA Christmas Laser Projector Lights

Wireless remote control
Ip65 projector

VIEW LATEST PRICE →

TOFU Christmas Outdoor Projector Light

16.4 ft extension cord
3 display and 2 flashing modes

VIEW LATEST PRICE →

Yinuo Candle Christmas Laser Lights

8 lighting patterns
Voltage of 120V

VIEW LATEST PRICE →

YMING Christmas Snowflake Projector Lights

180° rotatable round base
Ip44 adapter

VIEW LATEST PRICE →

Xhaus Halloween Christmas Projector Lights

ABS plastic material
2 projection heads

VIEW LATEST PRICE →

RUNACC Snowfall LED Light Projector

High-quality LED chip
180° rotatable projector

VIEW LATEST PRICE →

LUNVON Upgrade Laser Christmas Light Projector

10 lighting effects
Built-in light sensor

VIEW LATEST PRICE →

Auxiwa Christmas Lights Projector

Coverage of 1,500 sq ft
Built-in timer

VIEW LATEST PRICE →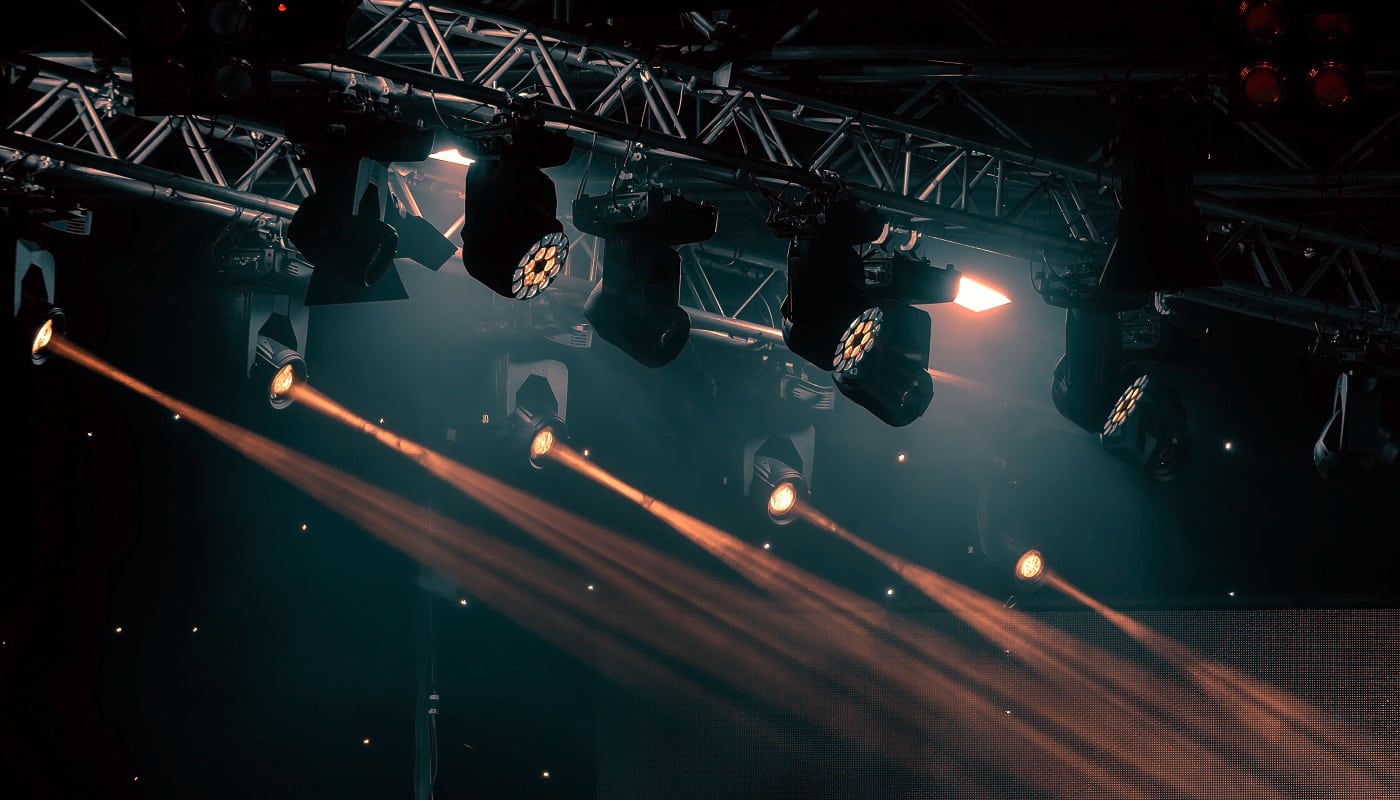 If you are looking for a highly durable light projector that will also offer a range of beautiful lighting patterns, this one will be an ideal choice. In fact, this product will light up your home in such a way that it seems straight out of a fairy tale. Also, all products from Y Yuegang are tested by following strict norms to ensure that they deliver top-notch performance.
Sale
Why Did We Like It?
The best thing about this projector light is that it is much brighter and steadier than any traditional laser light. With a laser output rate of around 5 mW, its projection over long distances is also quite clear and stable. Plus, this light can render a service life of as much as 60,000 hours, which makes it more long-lasting than many other products.
Moving on to the lighting styles that it offers, you get 5 beautiful patterns of different colors to adorn your home. So, setting up the Christmas mood becomes easier than ever before as you just have to turn on the switch to this amazing light.
Furthermore, the projector head of this light can be adjusted by as much as 300°, so that you can cover an area of up to 3,800 sq. ft. And this coverage is possible even when the light is kept 33 ft away from the area that you want to light up.
What Could've Been Better?
The only disappointing aspect of this product was that its remote didn't function in the right way quite often. In fact, we had to replace its battery after having used it for just a few weeks. At times, we even observed that the remote didn't respond despite the indicator light being active after we added the new battery.
Pros
Brighter and steadier than traditional laser lights

Very long-lasting light source

5 beautiful patterns create the Christmas mood

Can cover an area of up to 3,800 sq ft
Cons
Remote may not function properly
The next product in line is this light projector from Riarmo, which will be loved by anyone who is fascinated by galaxies, stars, and other celestial bodies. It will be the perfect decorative light for any festival, get-together, or party on occasions such as Halloween or Christmas. You can also use it to boost your child's creativity and imagination.
No products found.
Why Did We Like It?
First of all, we were really glad to find that this light came with as many as 16 lighting modes. Consisting of green, red, white, and blue lights, this product created 16 beautiful combinations of stars and lighting, each of which created a completely magical atmosphere. Plus, there was a convenient timer that could be set to a maximum of 4 hours, which made turning it off quite hassle free.
Another great feature of this projector light was that it had a built-in superior-quality speaker that could be used to play any music. And the light could also be synced with the music, which added to the enjoyment during parties. As such, every time the sounds changed, the colors switched over, creating the ideal party mood.
Further, the product came along with two remotes, hence we had an alternative at home if one didn't work properly. Thus, we could enjoy uninterrupted lighting and music for a long time without having to worry about buying any replacements.
What Could've Been Better?
Although this light works perfectly to offer the performance that anybody would love, we found the brightness levels to be inaccurate. There are three different levels, but all of them are very similar, with the lowest level being unusually bright. So, if you want a model that would allow efficient adjustment of the brightness levels, then this one won't be the ideal choice for you.
Pros
Comes with 16 magical lighting modes

Has a convenient timer

Lights can be synced with music

Lets you switch over to another remote
Cons
Brightness levels inaccurate
This beautiful Christmas Projector Light from ASOEOSA is another great option to light up both your indoors and outdoors in the best possible manner. It produces a romantic atmosphere that is ideal for any Christmas get-together or party and is also quite simple to set up. Note that this light comes along with a wireless remote, a mount, a stake, and a power adapter for efficient performance.
Sale
Why Did We Like It?
We begin by discussing the remote control system of this projector light since we found it to be the most significant among all its features. It comes with a wireless remote that lets you switch the lights on or off from anywhere in your home. Plus, you can even adjust the speed of the moving lighting patterns.
Another feature which impressed us greatly was that it could be installed in three methods, as per our convenience. Thus, we could simply lay the light on the floor, make it stand on a ground stake to enable easy positioning, or even wall-mount it.
Additionally, we really liked the waterproof design of the projector, which made it safe for use during all weather conditions. As a result, it could adapt to temperatures as cold as -4°F and as warm as 104°F. Lastly, it could cover an area of as much as 3,900 sq ft when placed at 25ft away from the area.
What Could've Been Better?
The only issue that we had with this product was that its red light on the indoor walls was almost invisible from the outside. And the brightness didn't improve despite increasing the level on the remote control. So, if you prefer more red lights for your home, this product may not be the right option to go for.
Pros
Operate the remote from anywhere in the home

Speed of moving patterns can be adjusted

Three installation methods

Projector can be used in all weather conditions
Cons
Red light not bright enough
Tofu is known for its range of efficient home improvement products, and this projector light from the brand completely lives to that reputation. It is packed with superior-grade features that work to deliver superb performance for a long time. So, know what all it offers, let's move on to the next few sections.
No products found.
Why Did We Like It?
The most noteworthy feature of this light projector is the availability of quite a few display and flashing modes. While the display modes include mixed, green, and red lights, the flashing modes include mixed color one color twinkle. This way, you can bring variety to the Christmas lighting at home, by setting the modes as per your preferences.
Another efficient feature of this light is the adjustable coverage which it provides. Note that the images that are projected by the powerful laser can cover an area of as much as 3,500 sq ft, when kept 49 ft away. And the icing on the cake is that the clarity of the images is intact.
Further, this product is made from a high-quality aluminum alloy that enhances its durability substantially. Lastly, it is lightweight and hence quite easy to carry and set up anywhere.
What Could've Been Better?
We observed that the remote that came along with this product didn't work equally well always. Sometimes even replacing the battery couldn't solve the problem, and finally, we had to report the issue to the manufacturer. However, their response was quite prompt, and we did get a replacement for the remote since we had reported the problem within the warranty period.
Pros
Helps you modify the lighting patterns

Provides great coverage

Maintains image clarity

Highly durable
Cons
Remote might not function properly always
Next, we've picked this powerful laser light projector from Yinuo which is extremely convenient to use. It can be used anywhere around the home and also in the outdoors, giving you just the performance that you would want. Note that this product comes in a package with dimensions of 5.47" x 5" x 4.06" and weighs 14.4 oz.
Why Did We Like It?
The best thing about this light projector is that it is suitable for a variety of occasions including weddings, Christmas parties, holidays, and small get-togethers. What does the magic is the set of 8 beautiful lighting modes, each of which can create a different ambiance. Thus, you can create a soothing romantic atmosphere as well as a cheerful celebratory mood using this light anytime you want.
As for the timer settings, you can fix the timer at 2 to 8 hours to enable easy operation and rule out the hassle of switching the lights off every time a party or get-together is over. Plus, this light projector has a low voltage of just 120V, which helps to conserve electricity to a large extent.
Additionally, what makes this light projector very convenient to use is its unique shape and small size. And it is a replaceable and removable device that can be easily installed in multiple ways, by keeping on the floor, or on a table, or mounting on any wall.
What Could've Been Better?
Although we loved how the product lit up our home perfectly on any occasion, we wished the coverage was better. That's because the lights cover an area of around 200 sq mt q which makes them invisible from more than 100 feet away from the outdoors. Thus, if you want a product which offers a large coverage, this one may not be an ideal choice.
Pros
Suitable for a variety of occasions

Comes with a convenient timer

Has a low voltage

Easy to install
Cons
Coverage not large enough
We have also included this amazing light projector from YMING which creates an enchanting atmosphere wherever they are lit up. You can use this light on different occasions such as Valentine's Day, Christmas parties, Halloween, Thanksgiving, and many others. It is built with best-quality materials to provide a long-lasting and efficient performance that anyone would love.
Why Did We Like It?
First and foremost, we were really fond of the round base of this projector light that could be rotated by 180°. This way, the direction of the light could be changed as per our needs by just rotating it. Plus, the light was small in size and was perfectly portable, which made it easy to carry and set it up anywhere we wanted.
Another notable feature was the powerful adapter of this light, which had an ip44 rating and thus ensured that it was safe for outdoor use. Thus, we were assured that the adapter would work equally well irrespective of the weather condition.
Further, this light is built from superior-grade aluminum alloy and plastic, which enhances its durability to a large extent. Finally, the projector produces light that is soft and hence will never hurt the eye with its brightness. And this is ensured while offering steady and clear lighting throughout its use.
What Could've Been Better?
We found the timer settings of this light to be a bit problematic, since it often didn't turn off when it was set for 2 or 4 hours. So, in case of a party or get-together which didn't last for a long time, we had to switch off the lights each time after it was over. Also, we felt the coverage could've been slightly better, as it covered only a small portion of the house when used indoors.
Pros
Direction can be changed easily

Perfectly portable

Long-lasting

Weatherproof adapter
Cons
Timer function may not work properly
Create a colorful and enjoyable ambience anytime you want with this high-quality Christmas Projector Light from Xhaus. It comes with a number of wonderful features that help you to create just the atmosphere that you desire. Note that this light is built with weatherproof IP44 material and weighs 1.76 lbs.
Sale
Why Did We Like It?
Among all the features of this light projector, the one that caught our attention was its unique double-headed design. Each of the two heads of this light could produce different lighting effects, namely the 10-color ocean ripple effect and the slide patterns. And both these effects can also be combined in different ways to create the perfect romantic atmosphere.
Further, the light is built of sturdy ABS plastic material that makes it more long-lasting than most average products on the market. Along with this, the IP44 design and ABS material of the product makes it perfectly waterproof and also capable of withstanding intense snowy weather.
Additionally, the effective remote control device that comes with this light helps to adjust the flashing speed, the color of lights, and the moving speed.
What Could've Been Better?
Although we were more than satisfied with the performance of this light projector, we found that the unit turned hotter after running for a long time. This made it difficult to carry it for storage after having used it for any party or get-together during the summer season.
Pros
Create different lighting effects as per your choice

More long-lasting than many other products

Perfectly waterproof

Lets you adjust flashing and moving speeds
Cons
Unit turns hot after running for a long time
Our next pick for you is this LED light projector from RUNACC, which lets you create an enjoyable snowy atmosphere at home quite easily. It delivers a much more accurate performance than most of the traditional projectors by virtue of its range of effective features, Note that it is also very easy to set up and use and comes with a high quality LED chip.
No products found.
Why Did We Like It?
What we liked the most about this light was its superior-grade LED chip which steadily produced superior-grade lighting for any occasion. It produced light that was always very bright but was never too dazzling to be uncomfortable for the eyes. And it created beautiful snowflake patterns that were shining in the entire room, helping to transform the ambience completely.
As for the installation procedure, it was really simple and could be done in different ways as per our convenience. Thus, we could either place it on the floor, or fix it on any wall with some screws that were provided with the product. Plus, this light also came with a power cord, which was 3m long, so that the area for lighting could be adjusted as we desired.
Along with this, the direction of the projector could easily be changed as per our needs, thanks to its 180° rotatable head. All we had to do was change the angle between the knob and the light to get the desired position.
What Could've Been Better?
The controls on the wireless remote of this product are a bit complicated, hence getting the desired light speed and intensity may be difficult. Also, sometimes the speed settings on the remote don't work properly as well, so you may require replacing the battery quite often.
Pros
Creates beautiful and realistic snowflake patterns

The light is never too dazzling for the eyes

Can be installed in different ways

Power cord helps to adjust area for lighting easily
Cons
Controls on remote are complicated
Another excellent option for lighting up your home with lots of gorgeous stars is this product light projector from Lunvon. In fact, it will be a much more efficient choice than string lights which require climbing up ladders to put up to arrange the wiring. You just have to place it at a convenient spot to create a dreamy atmosphere throughout your home.
No products found.
Why Did We Like It?
First of all, we really liked the 10 different lighting effects that this product offered. Each of these effects was a different combination of lighting modes which included a red-green combo of stars and small, beautiful Christmas trees.
Another noteworthy feature of this light was its efficient light sensor that was built into it and also consisted of an automatic timer. Thus, the light turned off or on automatically during dusk or dawn, judging by the light intensity. As for the timer function, it switched off the light after 6 hours and again turned it on after 18 hours.
Finally, this light could cover an area of as much as 2,100 sq ft when kept at a spot 25 feet from the place we wanted to light up. There were also different flashing modes and speeds that could be set for the lighting and it could even be kept stationary.
What Could've Been Better?
If you choose to go for this light, make sure that you check the package as soon as it arrives since some parts may be missing at times. In our case, the remote was not present in the package, so we reported the issue immediately. However, the response from the manufacturer was very quick and we got the remote within a week of reporting the issue.
Pros
Lets you create different lighting combinations

Automatically turns light on/off at dusk/dawn

Provides large coverage

Lets you adjust flash modes and speeds
Cons
Some parts may be missing in the package
This upgraded projection light from Auxiwa lets you create an enjoyable and cheerful Christmas mood with ease. Its beautiful lighting effects produce much clearer images than ordinary light projectors, letting all your guests enjoy an authentic Christmas atmosphere. This light comes with a convenient 16-feet long cable and weighs 1.1 lb.
 Why Did We Like It?
The most significant feature of this light is its lighting pattern, which consists of clear red and green dot lights and beautiful snowflakes. You can choose between any of these two patterns to create the look that you want. This lighting can be spread over the entire yard or living room quite comfortably and will create a gleeful atmosphere which is ideal for any party or get-together.
Further, you can cover an area of up to 1,500 sq ft with this light, while getting absolutely distinct images without any distortion. And the brightness is just on point but also soft to ensure that the eyes are protected. Plus, you can easily install the light through the stake provided in the package and switch it on by just plugging it onto a power source.
Lastly, this light comes with a built-in adjustable timer of 1-6 hours that shuts down automatically following the time that is preset. Thus, you don't need to worry about turning it off just before you sleep.
What Could've Been Better?
The only problem that we faced with this light was that the remote sometimes didn't work when we wanted to change the lighting mode. We had to press the corresponding button quite a few times before it finally worked. In case you face this issue regularly, try changing the battery of the remote or reporting to the manufacturer within the warranty period.
Pros
Creates a gleeful atmosphere

Light is soft to ensure that eyes are protected

Easy to set up and install

Comes with efficient timer
Cons
Changing mode function on remote may be problematic
EAMBRITE is a well-known brand which brings forth a range of beautiful and effective home décor. And this light projector from the brand can make your holidays merrier by lighting up your living room or yard in the best way possible. You can even use this product for your garden or patio for any festive occasion or get-together.
Why Did We Like It?
First of all, this product comes with an efficient Rf remote that operates in a better way than that of most other products. This is a great advantage since the remotes coming with a majority of the traditional projector lights fail to function properly. Also, this remote can be operated from anywhere within the home and also from your yard quite comfortably.
Another beneficial feature of this light projector is that it consumes very less voltage and hence rules out the inconvenience of high electricity bills. Plus, an effective timer function is also provided which can be activated by just pressing any of the four timing buttons on the remote.
Lastly, this product offers a great coverage since it can light up homes of small to moderate sizes quite easily. Note that for creating the ideal lighting effect, it must be placed at a distance of 9.84 to 16.4 ft from the area you want to light up.
What Could've Been Better?
Although the product worked quite well on most occasions, sometimes we observed that the dual lighting mode wasn't bright enough. As a result, the lighting was not clearly visible from far away. However, if this issue is not faced regularly, it can be dealt with by restarting the lights.
Pros
Efficient remote

Consumes low voltage

Timer works perfectly

Can cover an entire home comfortably
Cons
Dual lighting mode not bright enough
The next pick that we have for you is another high-quality light projector from the popular brand LOFTEK. It offers a number of lighting themes and combinations that can help create a new party mood each time. And you get a performance that is more accurate than ever, thanks to the advanced features of this product.
Why Did We Like It?
We were really impressed by the 14 lighting patterns that this product offered, which included 9 singular patterns and 5 combinations of four patterns each. Plus, there were also ocean waves of 10 colors 140 combinations of ocean waves and holiday patterns.
Together, this range of patterns, colors and combinations provided a variety that many few products could offer. Thus, be it any occasion, or simply for spending some quality time with our loved ones, this light could create the ideal mood quite easily.
Moving on to the lighting coverage of this product, it could light up an area of as much as 220 sq m, thanks to its efficient dual lens design. Note that to get ideal results, you should place the projector at a distance of 16 ft to 26 ft from the spot you want to light up. Finally, the light came with one base and one stake, which could be used to place it on a table top, fix it on the wall, or keep it on the garden or floor.
What Could've Been Better?
We were a bit disappointed with how the remote control of this product functioned, as it stopped working now and then. Sometimes even replacing the battery couldn't make it any better. So, we had to report the issue to the manufacturer and got a replacement free of cost since the warranty period was still not over.
Pros
Creates the ideal mood for any occasion

Comes with lots of lighting combinations

Can cover a large area

Three installation methods
Cons
Remote may not function properly
This light projector from VANKYO is the perfect holiday decoration that can mesmerise any child. It can also be used on a wide variety of occasions like New Year celebrations, Christmas, Valentine's Day or birthday parties. Note that this product comes with waterproof LED lights and weighs 1.15 pounds.
No products found.
Why Did We Like It?
What we liked the most about this product was the set of 14 lighting patterns that it offered. These included snowflakes, reindeers, cupids, Santa Clauses, and lots of others, which ensured that there was a beautiful ambience created for every occasion.
Along with these patterns, the 10 ocean waves enhanced the decoration further. We could either use these waves separately or even along with the patterns. Plus, the remote control for this light came with an efficient timer function that could be adjusted to 2, 4, and 6 hours as per our needs.
Lastly, the product was built with IP65 and ABS material, which made it all the more long-lasting and sturdy. Moreover, this material helped to enhance the tolerance of the product to all kinds of weather conditions.
What Could've Been Better?
Although we had no complaints regarding the efficiency of this product, we felt it was relatively more expensive than many other products. In fact, there are several projector lights in the market that offer more lighting patterns than this one yet are much more cost-effective. This is an aspect that we felt could discourage customers who had a lesser budget.
Pros
Creates a beautiful ambience for any occasion

Remote control has efficient timer function

Highly durable

Weatherproof
Cons
More expensive compared to other products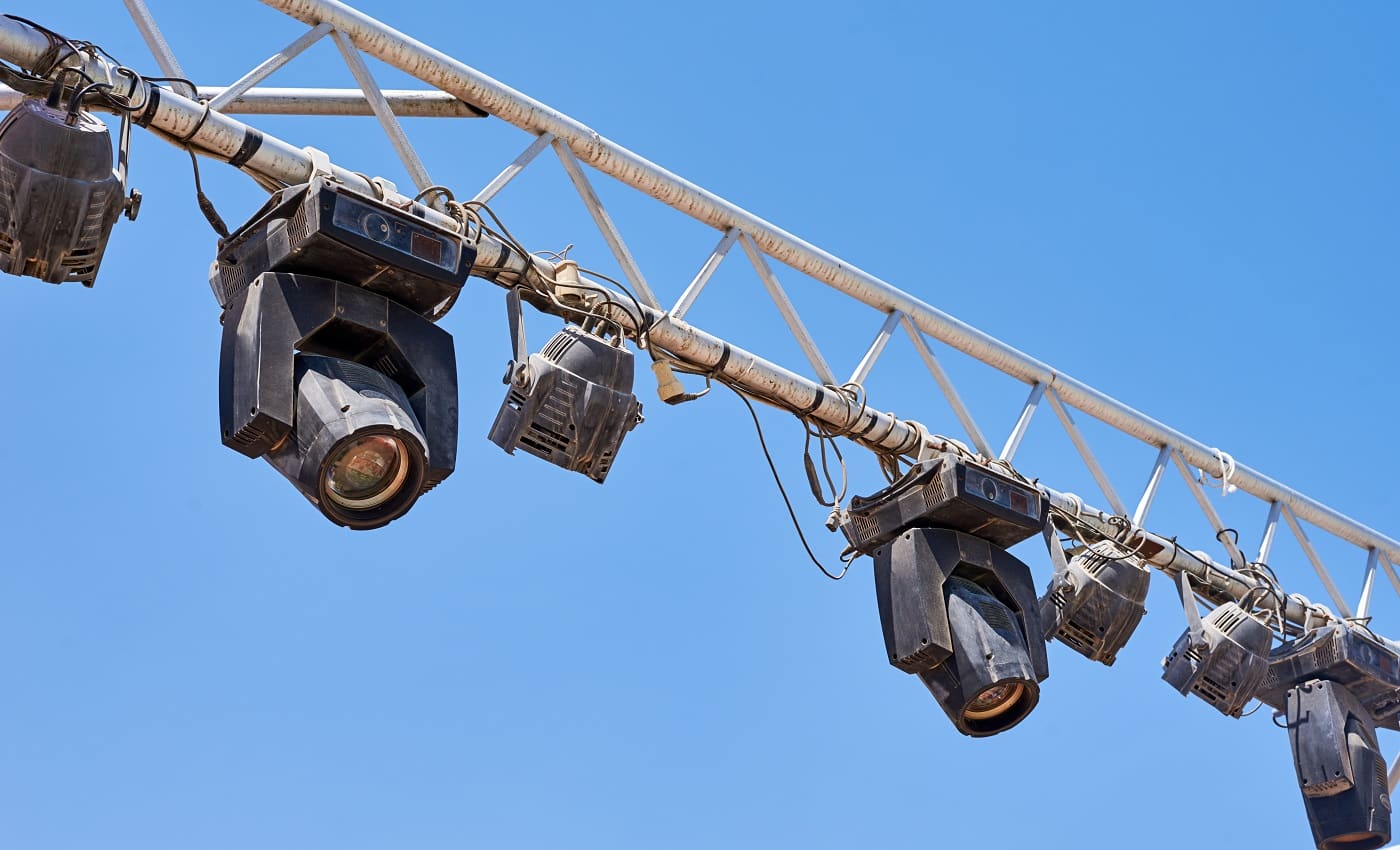 Christmas Light Projector Buyer's Guide
Buying the right Christmas light projector is not a problem if you consider your needs and preferences before moving on to make a choice. Remember that making a hasty decision might lead you to bring home the wrong product that would give you imperfect results. So, here are some factors to keep in mind before proceeding to buy an ideal Christmas light projector.
Lighting Patterns
This is a key factor since it will determine the range of looks that you can offer to your home or yard with the product. You should decide which pattern or color you like more, and make the choice accordingly.
Choosing a product that offers a range of patterns suitable for different occasions is more useful, as it will let you create the mood that you want for any occasion. So, check the number of patterns offered by any product when you are going through its details.
Remote Control
Your projector should have an efficient remote control that works in the proper way on any occasion. That's because it will determine whether you can control the lighting properly to get the images that you want. Don't forget to check the information about the remote control for a product while going through its details.
IP Rating And Installation
To get the ideal lighting, a product should be installed properly in a convenient place. Light projectors that are available currently come with different installation systems. These include round bases for laying them on flat surfaces, mounting bases for fixing them on the wall or stakes for making them stand upright on gardens or floors.
Note that some lights may come with only one installation system, so make sure you check the details on the installation of each product. Plus, the material of the light should ideally be weatherproof since it should be capable of being used throughout the year.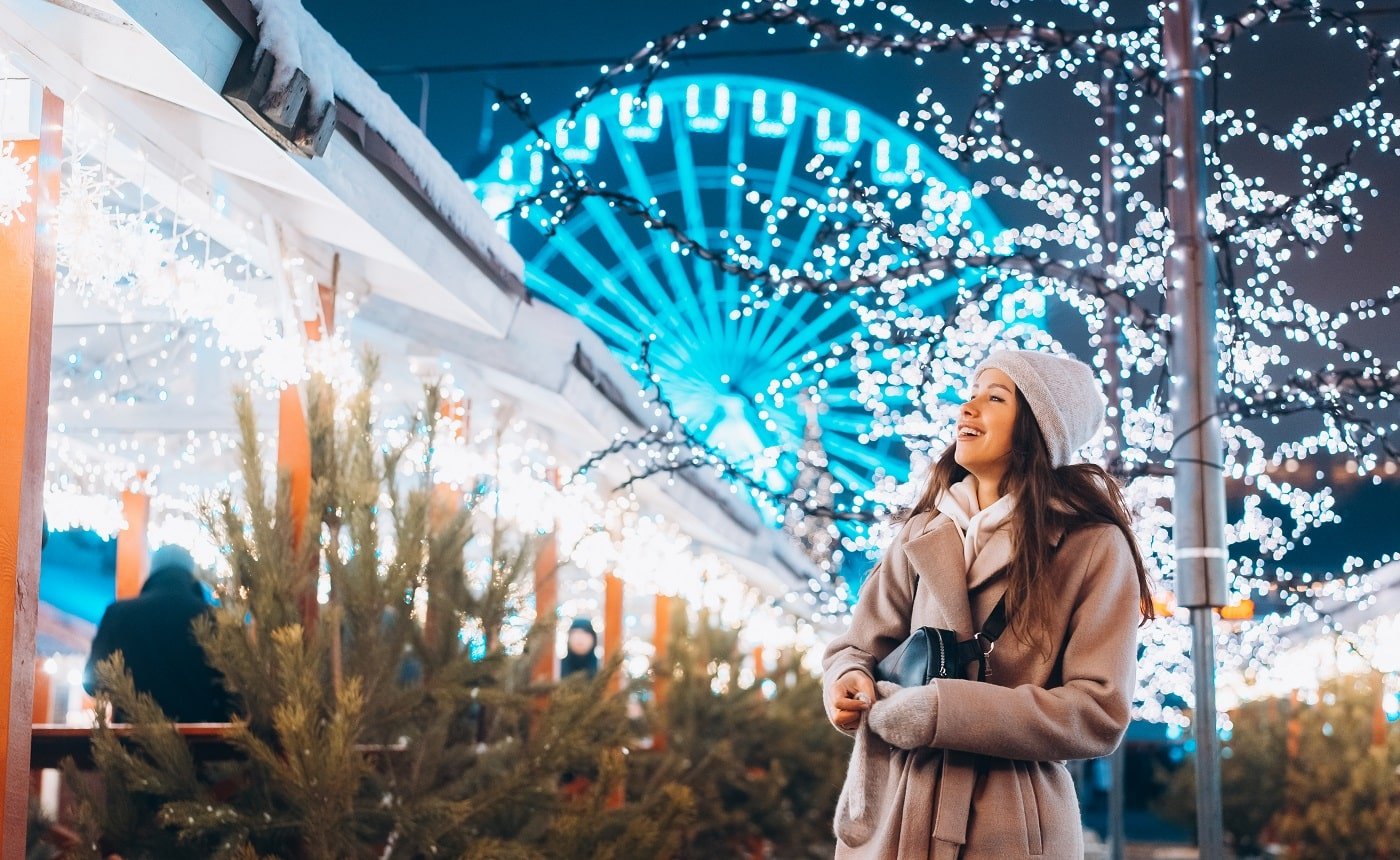 Verdict
With that, we'll end our guide and we hope you will find it easier to choose the best Christmas light projector now.
But before signing off, we would like to recap our favorites from the list. The Y Yuegang Christmas Laser Light Projector is an ideal choice if you are on the lookout for a high-performing as well as budget-friendly product.
However, if you don't mind going for a product that's a tad more expensive, the Galaxy Star Projector from Riarmo will be an excellent option. It comes with a speaker that can be used to play music from your smartphone while beautifying the place with its amazing lighting patterns.
Let us know whether you agree with our verdict in the comments section below.
Bye for now! Take care!
Related Articles
7 Best Solar Powered Christmas Laser Lights
14 Best Christmas Tree Lights to Consider This Year
Learn How to Store Icicle Lights After Christmas