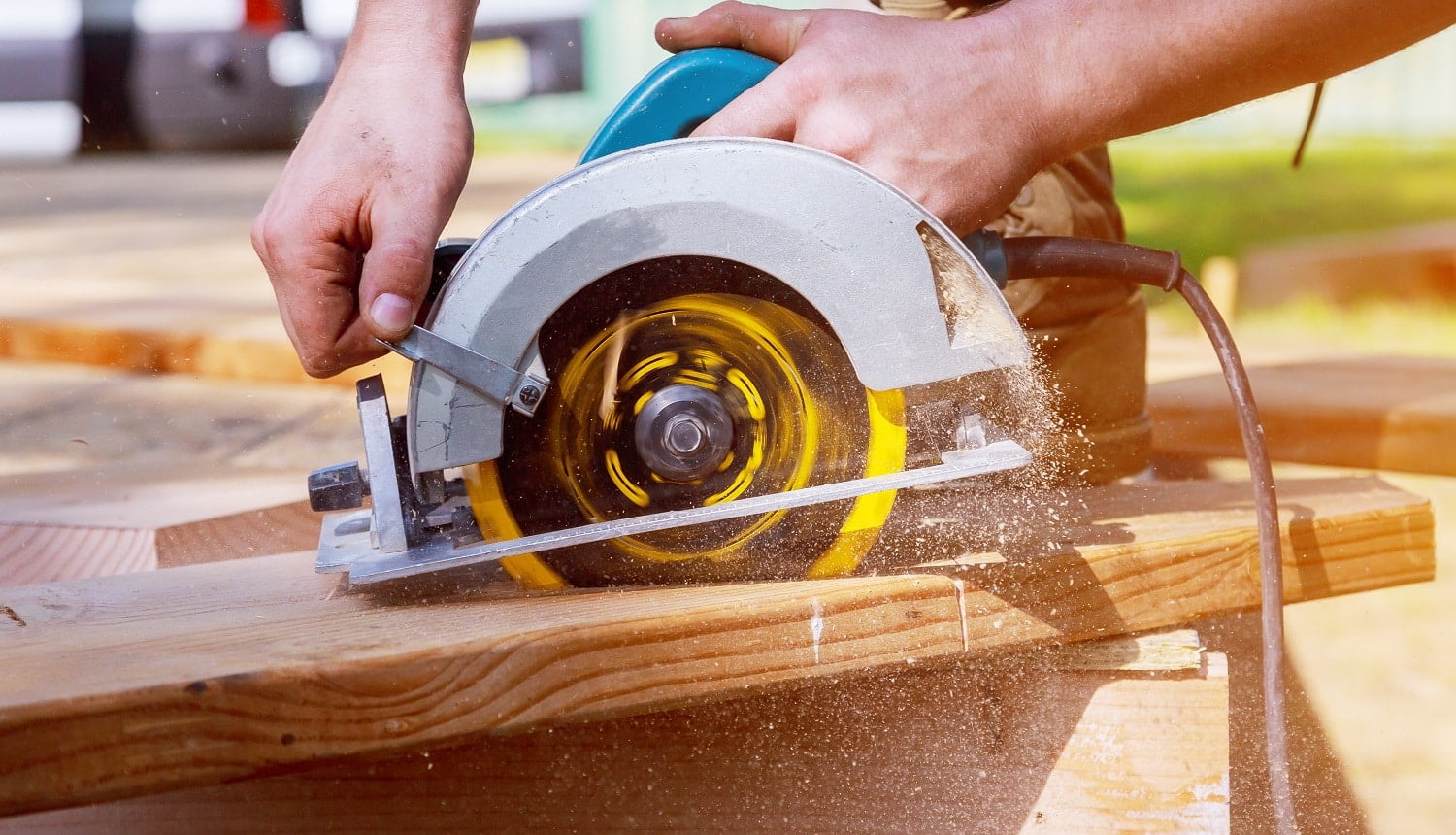 How often have you postponed renovating the flooring because you didn't want to pry open floor cabinets fixed to walls? We have got a way out!
With a toe-kick saw, you can efficiently work on the flooring, including corners which are difficult to reach because of furniture lining up the wall. The best of the lot would cut very close to walls with exact precision.
Now, we know how problematic it can be to select one out of the numerous choices in the market. To make it easier, we have curated our very own list of the top 5 products, taking into consideration the price, depth capacity, and other essential features.
And that's not all; a buyer's guide has also been included to help in your decision making process.
Dig in to know more!
Best Toe Kick Saws 
IMAGE
PRODUCT
DETAILS

Crain 775 Toe-Kick Saw

Equipped with a clutch mechanism
3 ⅜" Carbide tipped blade
120 volts

VIEW LATEST PRICE →

Dremel US40-03 Ultra-Saw Tool Kit

7.5-Amp motor
3-In-1 tool for more versatility
Adjustable depth guide

VIEW LATEST PRICE →

Ironton 3 3/8in. Toe-Kick Saw

Powered by a 6.8 Amp
Cutting depth of ¾ inches

VIEW LATEST PRICE →

Chicago Electric Power Tools Heavy Duty Toe-Kick Saw

Has a 6.8 Amp
Automatic guard return
4 cutting depth positions

VIEW LATEST PRICE →

Gino Development 01-0820 TruePower Blade Toe-Kick Saw

Trigger switch with safety button
Automatic guard return
Uses 3 - ⅜ inch blade

VIEW LATEST PRICE →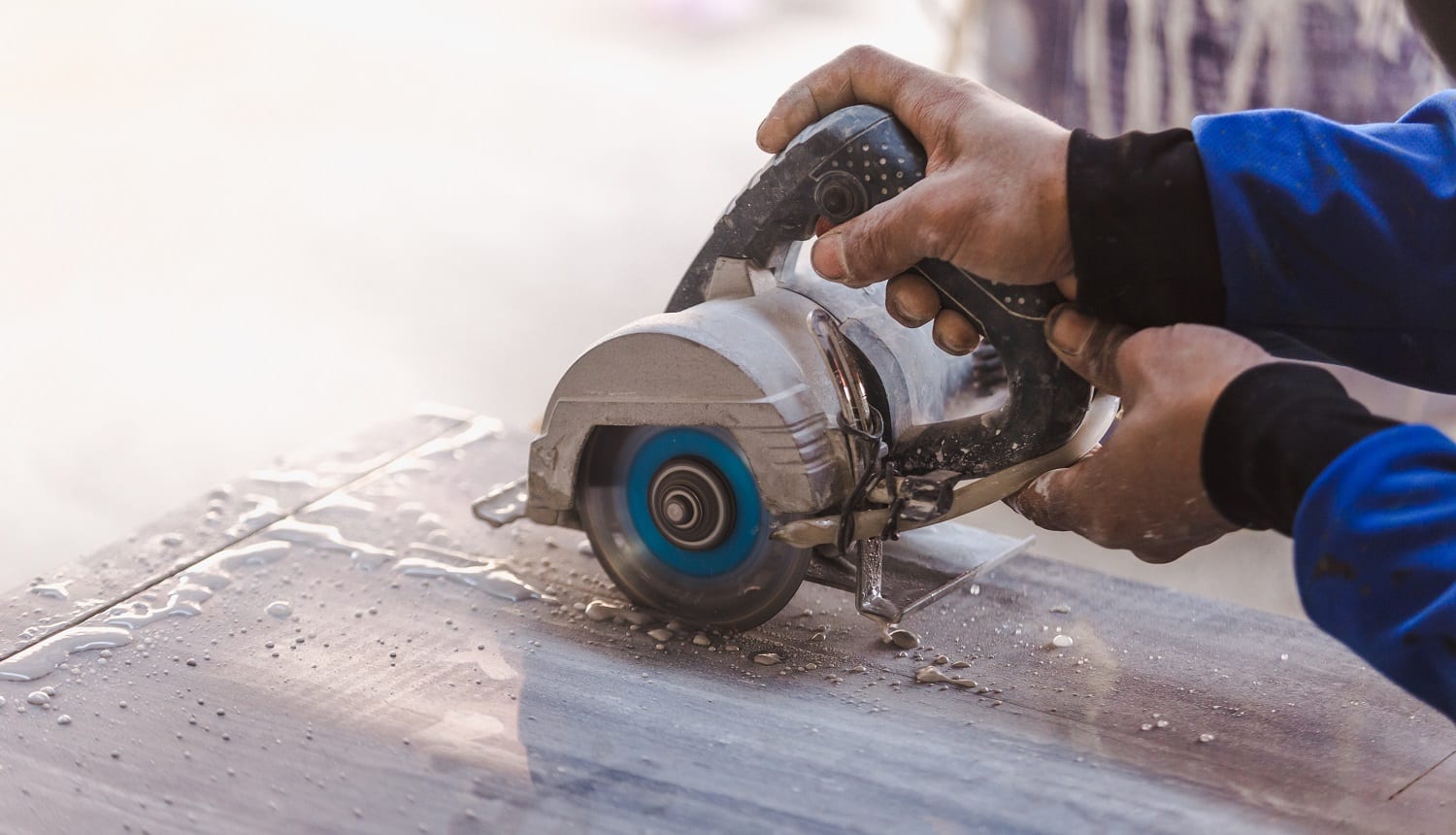 The Crain 775 Toe-Kick Saw is one of the best options when it comes to taking care of subfloors. It cuts through the floor flush with utter smoothness, leaving you with a clean cut while the cabinets stay in place. We were impressed to see that this could cut through wood like butter, removing all kinds of undesired underlayment in the process.
Crain 775 Toe-Kick Saw
Cuts flush to the inner wall of a toe space
Has a clutch mechanism that may disengage to reduce kickback...
Why Did We Like It?
First of all, we found that the toe kick saw deals with corners efficiently, making sure that every curve is worked on. It has a clutch mechanism that disengages, and that's how it reduces kickback while working around edges and curves.
Besides, the blades can penetrate up to a depth of ¾-inch. This is mostly enough and will deal with traditional tiles easily. But if you need to go deeper, other blades can be ordered separately and used along with this saw.
It also came with a safety case that not only kept the equipment protected but also prevented its sharp edges from causing scratches on the surface.
Overall, it saved us a lot of time and effort. Usually, it would take more time to tear 4 layers of flooring to reach the hardwood below, but this made the task so much easier.
What Could've Been Better?
The only drawback is related to the efficiency of the blade. The length cannot be adjusted, and the blade that you get will only work with wood. This is the only problem but it can be resolved by purchasing blades separately. Make a note of the length you need and get the blades accordingly.
Pros
Cuts very close to the walls

Has a case for safekeeping

Easy to use
Cons
The blade cannot be adjusted
Closely following our top choice is the Dremel US40-03 Ultra-Saw Tool Kit. Known for its versatility, this product can be used for all kinds of renovation projects. It offers you the benefit of fast cutting paired with highly engineered blades. The blade can be changed easily while working with different materials.
Why Did We Like It?
With a 7.5 Amp motor, this unit is very sturdy and is capable of handling tough projects. You can cut through faster with no additional effort.
Adding to the versatility, it is a 3-in-one tool. We could not only cut efficiently but also use it for flush cutting. Along with this, you can use it to prepare the surface before any work is done on it. Long story short, you would not need any extra tools to get the job done.
The depth is also adjustable, so you can achieve higher precision with this unit. This allows you to work on all kinds of materials, depending on how thick they are. Not only will this product cut through wood very easily, but also penetrate metal if needed. You will love the sharpness and quick working ability it offers.
Furthermore, it is very lightweight at 4.63 pounds and is equipped with a strong safety guard. This will keep the blades safe and prevent anybody from getting injured while using it.
What Could've Been Better?
The only drawback here is the loud sound that this machine makes. The sound is pretty shrill and can be a hindrance if you are not wearing noise muffling plugs. It is best to purchase a set along with it as that will help you concentrate amidst the noise.
Pros
Made for tough and quick cutting

Known to be very long-lasting

High-speed blade

Can be used for all types of projects
In the third position is the Ironton 3 3/8in. Toe-Kick Saw. We were pleased with the remarkable level of control that it gave us while working with subfloor material. It can cut flush up to the baseboard steadily, and you would not need to put any amount of extra pressure on it.
Why Did We Like It?
We loved the efficiency of the blades. They are carbide tipped and will operate with great accuracy.
To keep it in place and to ensure that the blades do not move from their required direction, the product has dual handles. These handles will give you extra support, and you can have full control over the work process.
Adding to the toe-kick saw, the package also includes a carbon brush kit along with a wrench. These will help you with the whole process, and tiles can easily be taken out without the need for any extra tools.
This makes the product kits cost-effective as buying one of these will ensure that you can go about the job without needing anything extra. Along with a 6.8 Amp, 110V motor, you will get the power to cut through anything till it does not exceed the mentioned thickness.
What Could've Been Better?
The cutting depth is set at ¾ inch and cannot be adjusted. This is a disadvantage as you have to be very careful about cutting anything which is less deeper than this. Also, you cannot attempt to cut any material thicker than ¾ inch. So, know the kind of thickness that you need to be dealing with before purchasing.
Pros
Carbide tipped blade for more precision

Dual handles for better control

Comes with a carbon brush set and wrench

⅝ inch arbor with spindle lock
Cons
Cutting depth cannot be adjusted
With a powerful machine and efficient safety features, the Chicago Electric Power Tools Heavy Duty Toe-Kick Saw has occupied the 4th position. It is equipped with adjustable blades and works well with all kinds of surfaces. We could work with cutting away thick wooden subfloors with precision.
Why Did We Like It?
There is one common issue with most toe-kick saws. The depth in most cannot be adjusted, but this one stands apart. With 4 cutting depth positions ranging from ¼ inch, ⅜ inch,⅝ inch and ¾ inch, you can rest assured that every material can be penetrated for precise cuts.
There is an additional safety button on the trigger switch, which will help you escape any kind of dangerous situation. The placement is vital, and the company has made sure it can be reached immediately.
To add to the ease of usage, the gadget has dual handles. This helps in holding on to the body more steadily. Stay in control with this added measure.
Besides this, it is known to be a perfect device for professionals as it does not heat up even when used for long. You can cut subfloor plywood with ease, and it will keep working until you retire for the day.
What Could've Been Better?
After we started working on the corners, we realised that inside corners could not be reached with this product. This led to us damaging the face board in trying to reach it. We would have liked it more if it could reach corners in an easier way.
Pros
Dual handles for steady control

The blade can be easily adjusted

Good for tight cuts

Has high power and works efficiently
Cons
Using it around corners is tough
Last but not least, the Gino Development 01-0820 TruePower Blade Toe-Kick Saw is one of the most affordable options. If you are short on cash or have a tight budget, this tool will help work with exactness while not emptying your pockets.
Why Did We Like It?
This product made usage very easy for us. With a lightweight body of 8.4 pounds, you would not need to have a lot of muscle strength to handle it. Also, along with a light body, there are two handles that will add on to the comfort of working with it. You can hold it securely and work with great accuracy.
To add to the benefits, its blades are carbide tipped like the previous options. The tips help you in working with better precision and makes the process of cutting very easy.
Moreover, it penetrates through the hardest of wood with utter finesse. We used it cut through 80-year-old oakwood and even hardwood, and it did the job smoothly. Not once did the machine falter while at the job, and this was truly remarkable.
To make the work easier, we got a user manual that explained in detail how to work with the product. It also detailed out the kinds of blades that would be suitable in case they need to be replaced.
What Could've Been Better?
The blades were working fine initially, but within a few months, they became loose. Now, there are ways to fix it back, but this is something we did not expect from the gadget. Again, we still think this is a good deal for the price it came for and would recommend it.
Pros
Has dual handles

Weighs only 8.4 pounds

Carbide tipped blades

Easy to cut with
Cons
Blades became loose after a while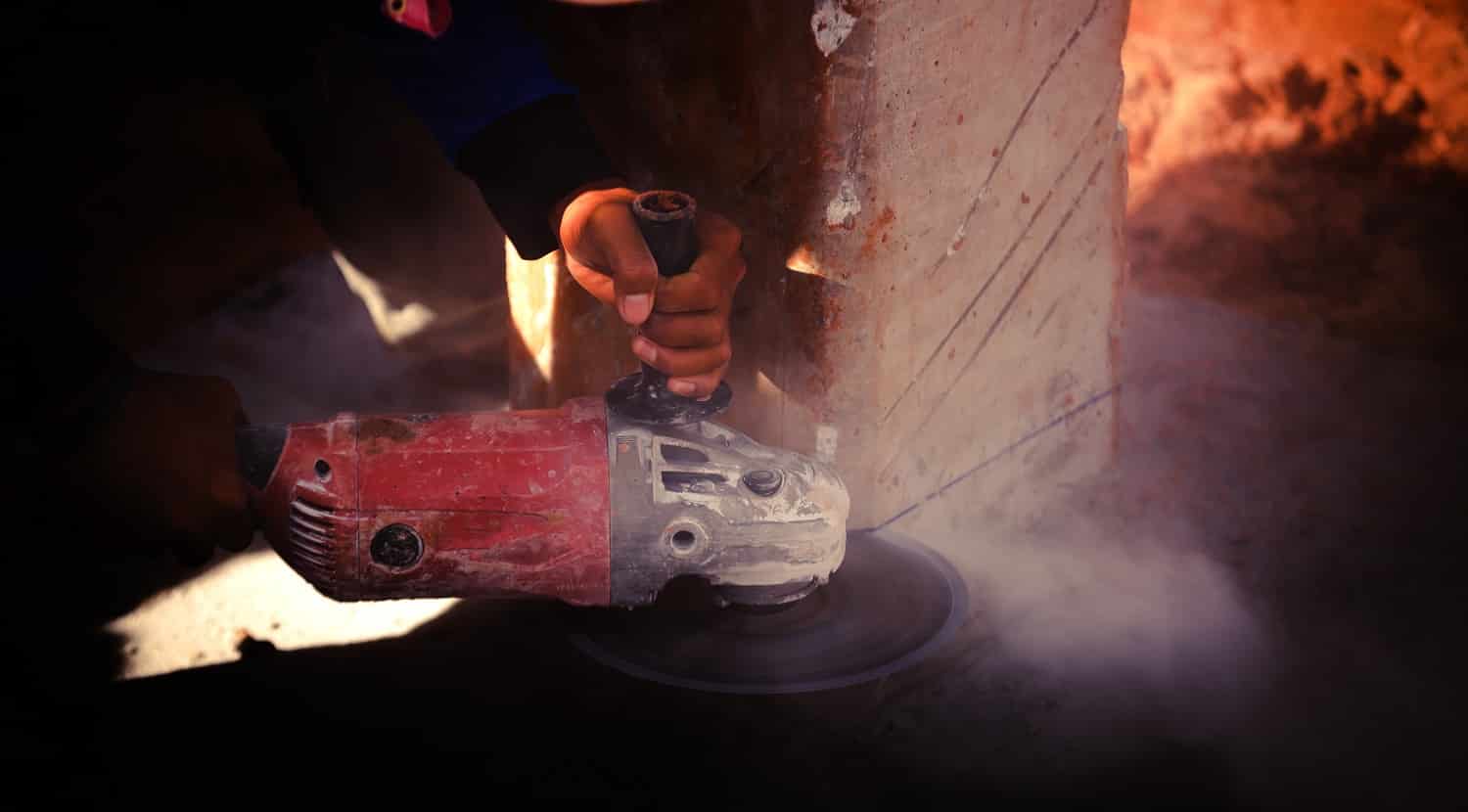 Toe Kick Saw Buyer's Guide
A good toe-kick saw can help a lot in renovating a house without having to move anything around. It is essential that you buy one which fits your purpose and not necessarily the one which works best for us or is the most expensive.
Make a choice carefully after you assess the kind of material, depth, and other features that you would require. We have noted down the criterias you should keep in mind. So, let's get to it!
Depth
When working with a kick saw, the depth of blades is the most important feature. There are some options that will let you adjust the depth. This is vital for you if you are a professional working with varied surfaces every day. Check the thickness of the flooring you are dealing with before choosing one.
A fixed depth means you can only use it for one kind of material as the blade cannot be adjusted. This is good for personal use wherein you know the thickness of floors of the house. But using it on a large scale would require you to buy additional blades that would fit with the machine.
Safety Measures
Because the blades are very sharp, one has to be extremely careful around these. Do not let kids anywhere near the unit at all. Also, see if you would be getting a cover along with it. A cover would help you keep your peace of mind and keep surfaces free from scratches. Not to forget, it will also ensure that even if kids touch it, they will not get hurt.
Size and Weight
Toe-kick saws are not generally very heavy. So, transferring it is not a difficult job. What matters is your own physical strength. A heavy saw is mostly preferred as these are more durable than lighter ones. But then it would need more muscle strength, and if you are not physically very strong, this may not be the right choice.
There are lighter saws available for the rest, which are more comfortable to use and carry about. But if you are a construction worker, it is best to go with the heavier option as you would need a sturdy one for constant usage.
Construction Quality
Always check for the construction quality of the gadget. If one is made of cheaper materials, it will not be durable and will crash if you use it too much. Also, there is a problem of heating that may affect the longevity of its parts. You can opt for these if you are looking to work on a single project as these are cheaper choices.
On the other hand, a steel body that is sturdy and can handle heavy-duty work is perfect for professionals or home decor enthusiasts who plan to work on their flooring often.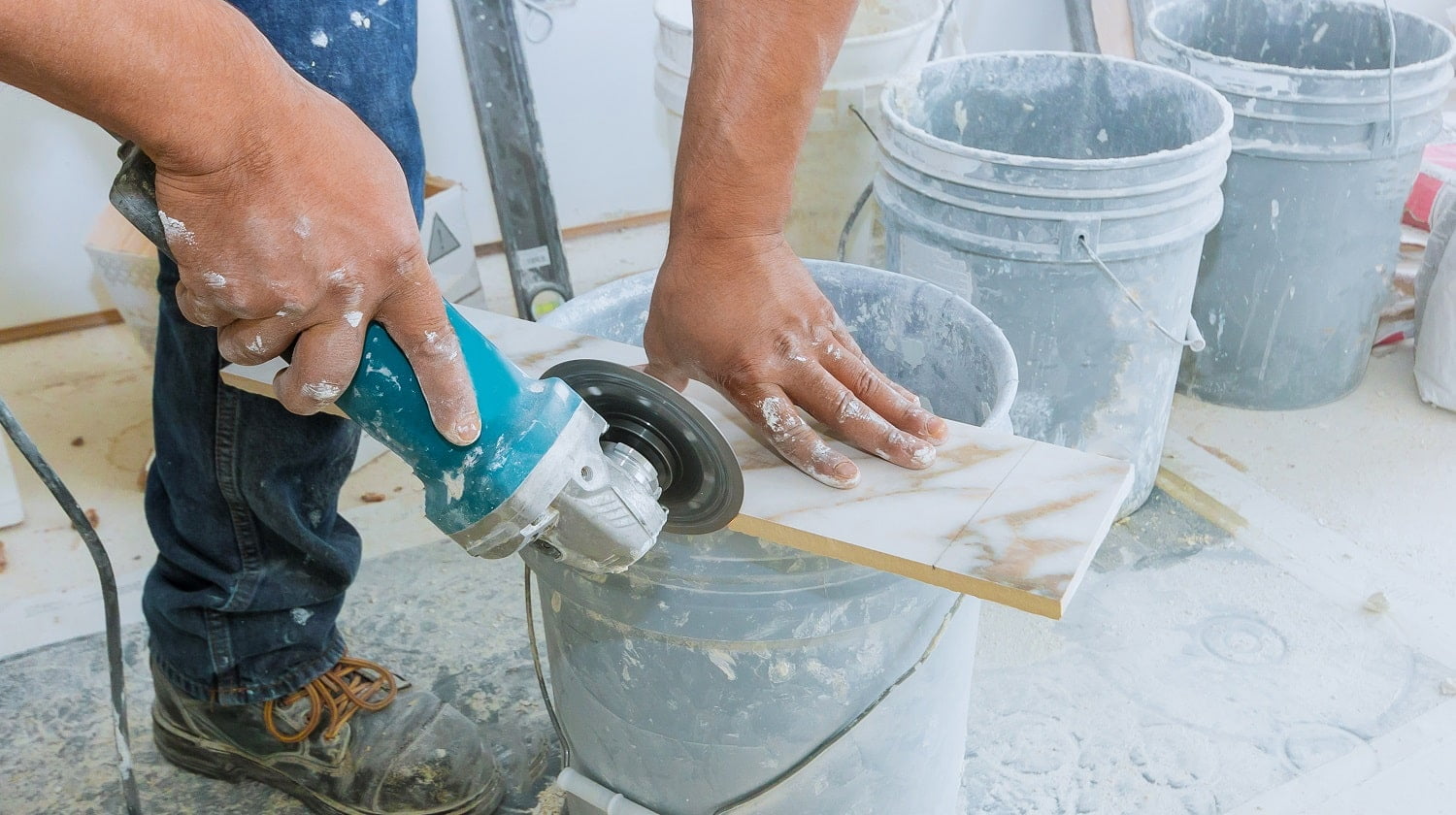 Verdict
Choosing a toe-kick saw should not be difficult anymore, considering you have all the information needed to choose one. We have had a wonderful experience with our flooring, and we are sure that you would too.
Before we take our leave, let us tell you about our favorites from the list. The Crain 775 Toe-Kick Saw pleased us the most with its incredible bells and whistles and its affordable price. This gave us the perfect combination of efficiency and affordability.
If you want a versatile product, the Dremel US40-03 Ultra-Saw Tool Kit will be the best option. It comes with all other essentials needed to conduct the whole process of taking apart the subflooring.
With a good unit, look forward to the house of your dreams with the exact kind of flooring you would want. It is time to impress guests with an ambiance you will have created all by yourself.
Happy shopping!
Related Articles
Table Saw Vs. Circular Saw [Differences & Winner]
Single Bevel Vs. Double Bevel Miter Saw  
13 Best Screwdriver Sets on the Market Today
13 Best Wood Routers for Professionals & Amateurs Alike
Simply the Best Stained Glass Ring Saws Reviewed
49 FREE DIY Router Table Plans For an Epic Home Workshop
11 Best Angle Grinders on the Market Today
13 Best Chainsaws for the Money Reviews & Guide
13 Best Tile Saws Reviewed | Buyer's Guide
11 Best Sliding Compound Miter Saws
Different Types of Saws & How to Use Them  
11 Best Table Saw [Reviewed & Buyer's Guide]
7 Best Cabinet Table Saws [Reviewed & Buyer's Guide]
9 Best Band Saw [Reviews & Buyer's Guide]
7 Best 12-inch Miter Saw Reviews [Buyer's Guide]
13 Best Contractor Table Saws [Reviews & Buyer's Guide]
Best 20″ Chainsaw [Reviewed & Buyer's Guide]
11 Best Chainsaw for Milling Lumber | Buyer's Guide
5 Best Stihl Chainsaws [Reviewed & Buyer's Guide]
11 Best Table Saw Fences [Reviewed & Buyer's Guide]
DeWalt DW735X Planer Review [Should You?]
Bosch 4100-10 Jobsite Table Saw [Reviewed]
Hack Saw Vs Bow Saw [All You Need to Know] [Explained]
9 Best Compact Circular Saws Of 2022 [Reviewed & Buyer's Guide]
How To Sharpen A Bow Saw And Bow Saw Maintenance
6 Sabre Saw Vs. Jigsaw [All You Need to Know]
Radial Arm Saw vs Miter Saw [Differences & Winner]