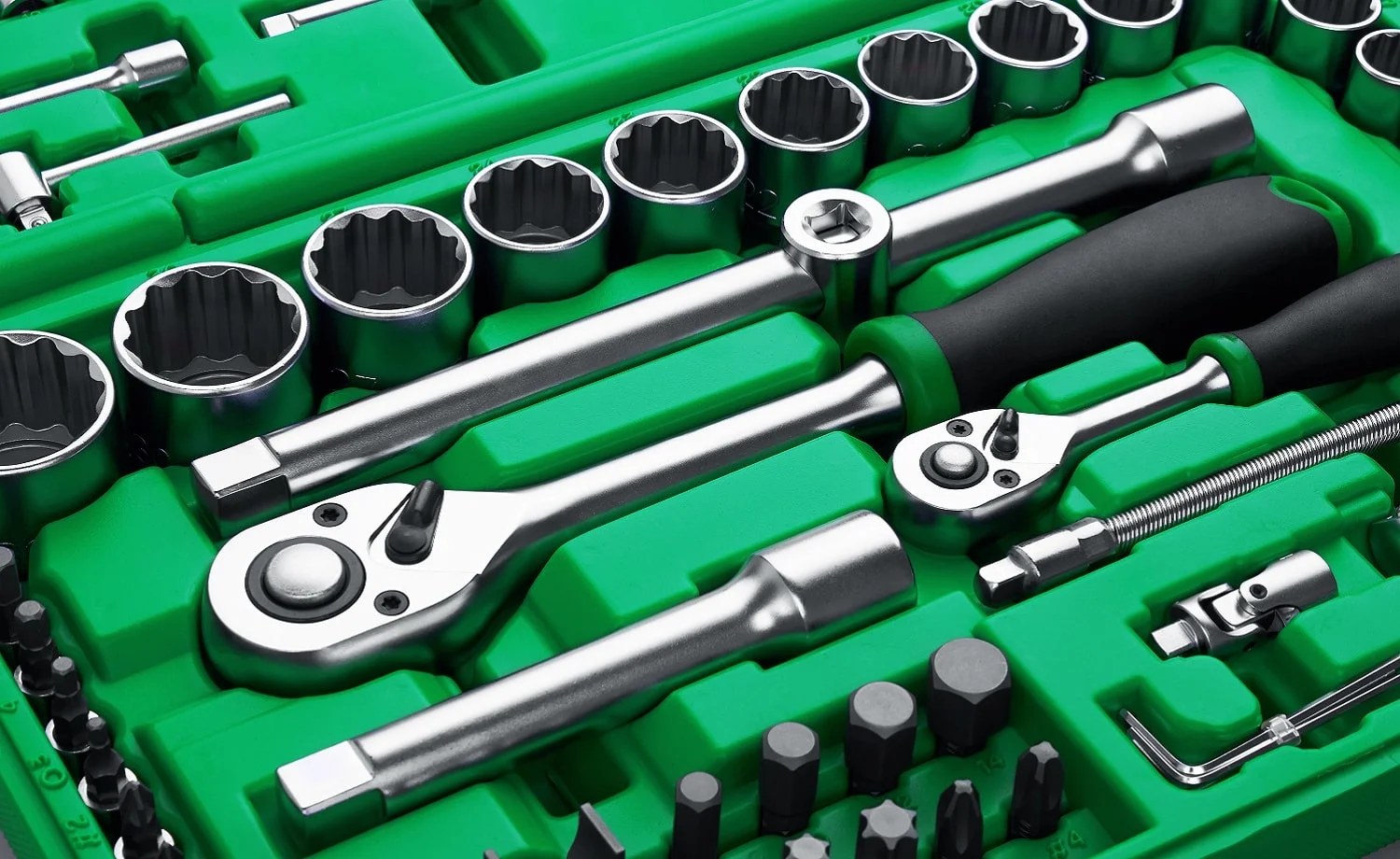 A mechanic's tool set will always be incomplete without a torque wrench! On that note, were you able to find the model that best meets your requirements?
Well, let's face it, none of us have time to waste looking for suitable options after extensive research. And this is why we often tend to buy the first product we find. Now, it's pretty obvious that this is not the best way to make a selection, especially in the case of hand tools.
Not only do you have to consider significant factors like price and features, but the brand also plays a vital role. That being said, there are various reliable brands out there, dealing with the production of tools. But yet again, the question arises, what are the top brands that offer exceptional options to choose from?
To save you from these hassles, we have decided to come forward with the 10 best torque wrench brands of 2023. Furthermore, we recommend specific options for each brand, made in the US or otherwise.
So, let's check out the best brands!
Best Torque Wrench Brands

Whether you're a professional mechanic, DIY enthusiast, or working on precision projects, these torque wrench brands have earned a reputation for their exceptional performance. So, without further ado, here's the list of the 8 best Torque Wrench Brands that you can trust to get the job done with accuracy and reliability.
1. Craftsman
With over 100 years of experience, Craftsman serves as a reliable and trusted brand, bringing it to the top-most position on our list. Originally established by Sears as a house brand, it is now owned by Stanley Black and Decker while retaining its brand name.
Apart from being a well-known name in the industry, Craftsman offers an innovative line of premium-quality tools, workwear, garden, and lawn equipment. That being said, expect its wide range of torque wrenches to help you get the job done with precision while ensuring hours of comfortable use.
We have listed two of our top picks below for you to consider. Both these products are designed with excellent features to offer convenience and accurate results.
Top Products and Standout Features
2. Tekton
Dedicated to providing the best hand tools for mechanical and assembly work, Tekton, founded in 1991, is a family-owned company in Michigan. From ratchets, pliers, and screwdrivers to impact sockets and wrenches, all their products are hand-crafted with skill. Furthermore, their products are manufactured in the US, Taiwan, and China, depending on the type.
That being said, Tekton is a trusted brand when it comes to buying a reliable torque wrench for tightening bolts and nuts. In fact, it believes in the saying that price does not determine the quality of the product. In other words, their range of wrenches is made well at a price range, which is more reasonable compared to Craftsman.
Now coming to the best torque wrenches from Tekton, we recommend two of our top picks below for you to consider. Both these options assure accuracy without causing damage to your machine and parts.
So, let's take a look.
Top Products and Standout Features
3. Husky
Originally founded in 1924, Husky, now known as the house brand of Home Depot, deals with a line of hand tools, tools storage products, and pneumatic tools. That being said, in comparison with other brands, it ensures standard quality torque wrenches and other tools with a reliable warranty.
In fact, Husky torque wrenches serve as the perfect everyday tool available at an affordable price. Apart from this, you will be pleased to know that each product is designed with a rubberized handle to ensure comfortable use for hours.
Coming to two of our top-recommended options, each of these torque wrenches will help you get the job done with precision and convenience. Apart from this, they are designed to provide an audible click as an indication of the torque level.
So, let's take a look.
Top Products and Standout Features
4. DeWalt
DeWalt is another exceptional and trustworthy brand, dealing with the manufacture of high-quality tools in the US. As a subsidiary of Stanley Black and Decker, it is a trading name of Black and Decker and a global American brand of power and hand tools for construction, woodwork, and manufacturing purposes. 
Since we now know a bit about the brand, let's talk about its notable torque wrenches. Well, for those of you who don't know, DeWalt mostly deals with the production of cordless impact wrenches. Having said that, these are more sophisticated and portable compared to the traditional torque wrenches offered by the other brands on the list.
With the latest features and impressive battery life, DeWalt torque wrenches are perfect options for precise torque control. We now introduce you to two of the best torque wrenches from this popular and reliable brand, guaranteed to last you, even in the toughest job site situations. Do have a look!
Top Products and Standout Features
5. Pittsburgh
Another brand that will surely offer you value-for-money tools and products is Pittsburgh, a house brand of Harbor Freight Tools. Known for its budget-friendly, yet premium-quality tools, it is a leading manufacturer of wrenches, ratchets, and more for professional mechanics. 
Furthermore, despite being headquartered in California, their quality control laboratories are in China and Taiwan. Having said that, all its tools are guaranteed with a lifetime warranty along with fantastic service. That's pretty amazing, right? Well, so now you can guess why it is among the top torque wrench brands of 2022.
With the vast range of options available, choosing the best Pittsburgh torque wrench can be quite challenging. For this reason, we have listed two products from this brand, which in our opinion, are not only reasonable but are also durable and long-lasting. Check them out, along with their standout features:
Top Products and Standout Features
6. Sears
Owned by Transformco, the company is known to be the largest provider of home services in the nation, offering more than 14 million installation and service calls annually. Unbelievable, you say? Well, not just that, but it also offers some of the leading consumer proprietary brands like DieHard, Craftsman, and Kenmore. 
Being a trusted and preferred brand in the US, it inevitably is a noteworthy manufacturer of torque wrenches and other tools. In fact, it offers a wide range of quality wrenches at reasonable and great prices, meeting the budget requirements of each consumer. That's not all, teamed with Craftsman, it brings you, various models of the hand tool, including a beam-style wrench.
Now, let's take you through some of the best Sears Craftsman torque wrenches that meet your restricted budget and requirements. Here are the top two recommendations, take a look:
Top Products and Standout Features
7. Crescent
We are almost near the end of our list, but that doesn't mean the bottom two brands are anything less than the previous options. You must have come across the brand Crescent while shopping for other tools. But for those of you who don't know, Crescent, formally known as the Crescent Tool Company, is a leading manufacturer of premium-quality hand tools.
Since its foundation was set in 1907, the brand has been owned by several companies. That being said, it is currently owned by the Apex Tool Group, as a part of its hand tools division. In fact, it is best known for its wrenches, making it a recommended torque wrench brand for you to consider. Furthermore, each of its innovative wrenches helps in fixing fasteners and nuts accurately in a variety of agricultural, mechanical, and industrial fields. 
Wait, it doesn't just end there! Crescent makes sure that all of its tools are constructed with a chrome steel alloy for resistance against corrosion. Not just that, but they are also heat-treated for enhanced strength and durability.
Now, coming to our top two Crescent torque wrenches, you will not be let down as both these products serve as worthy investment options. Let's dive in:
Top Products and Standout Features
8. ACDelco
Finally, we come to the ACDelco brand, without which this list would be incomplete. So, let's get to know a little more regarding the origin and history of this popular label. 
Owned by General Motors, ACDelco was formerly known as United Motors Corporations, United Delco, and United Motors Service. Furthermore, after much rebranding in 1995, ACDelco is now a leading brand with its headquarters in Michigan, USA, which deals with the manufacture of automotive parts and innovative tools.
Having said that, you will definitely benefit from investing in ACDelco tools as they offer quality and outstanding features. In fact, when we talk about torque wrenches, you should undoubtedly prioritize this brand. It utilizes advanced technologies and user-friendly controls to ensure not only precise results but also comfortable use for an extended period.
Let's now move on to the best torque wrenches provided by ACDelco. With their ASME and ISO certifications, both these recommendations offer quality assurance. Apart from that, they ensure comfortable use with a secure grip, allowing you to get the job done quickly and conveniently. Take a look at the list below:
Top Products and Standout Features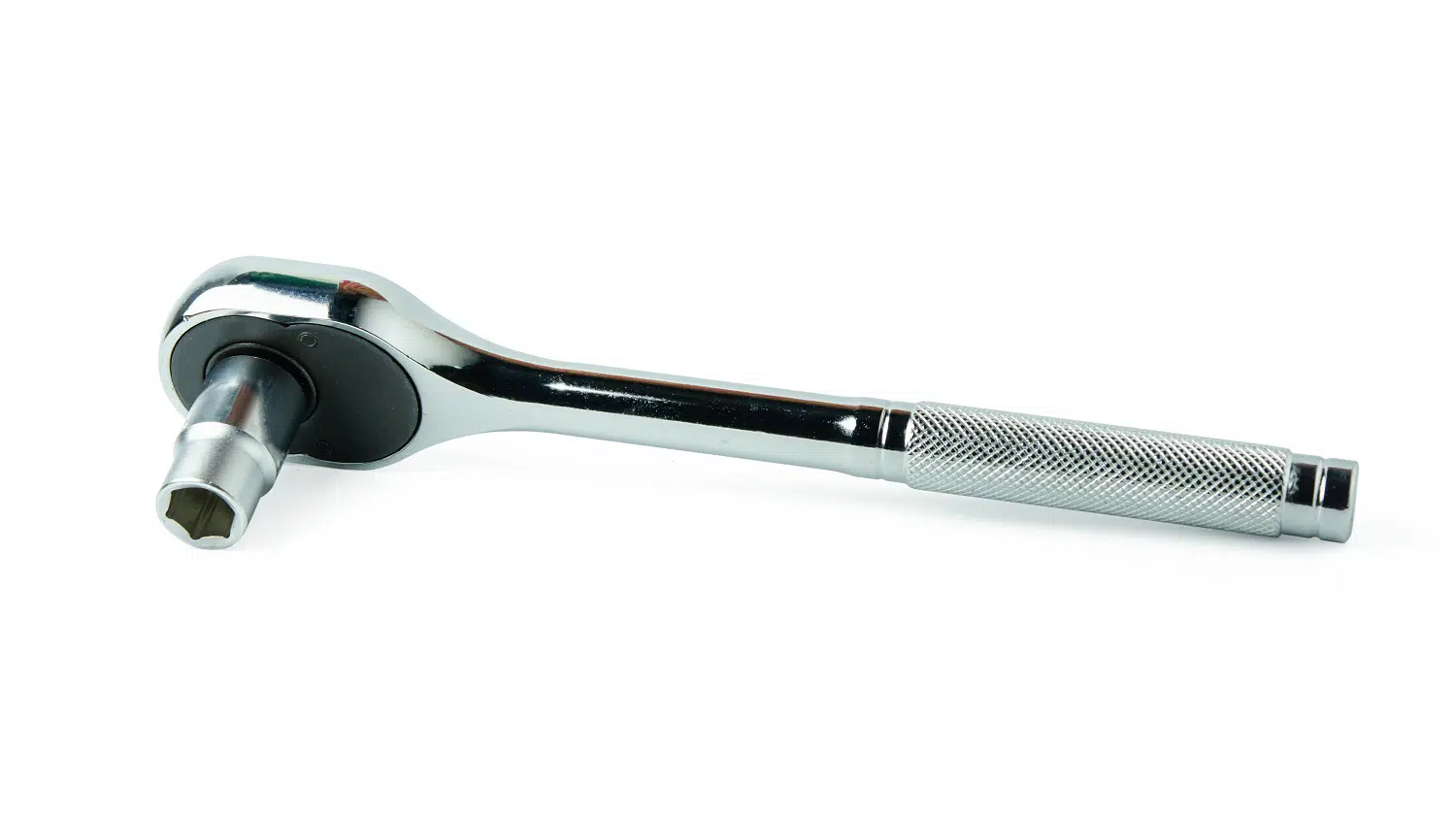 Buying Guide For The Best Toque Wrench
By now, you have gone through the top brands of 2022, along with their best torque wrenches. But is that enough to make the right pick? Well, truth be told, you might still find it challenging because various other factors need to be considered when choosing a suitable option. 
To help you out, we bring you this comprehensive buying guide, explaining the critical points, which will determine your purchase. So, we request you to spend a few minutes of your time taking a run-through of these factors.
Accuracy
The most important factor that you need to prioritize while selecting a torque wrench is its accuracy. It should ensure an accurate reading so that you obtain precise results, allowing you to get the job done right without the fear of over-tightening of the nuts and bolts.
In fact, while looking for a wrench, check its accuracy range, anything less than +/-5% with ft. lbs. settings is great. On the other hand, a tool having an accuracy of +/-2% is better rated and exceptionally accurate.
Frequency of Use
Before making a purchase, ask yourself, how frequently will you need this tool? In fact, the frequency of use will also help in determining your budget. So, that's two-for-one, pretty convenient, right?
Now, there is no point investing in a very expensive wrench if you plan on using it probably twice or even thrice a year. In that case, you may opt for a lower-end model available at a reasonable price.
On the other hand, if you are a professional mechanic who needs to use the tool more frequently, you may consider investing in a higher-end model. However, more than the price, you are advised to check its quality, accuracy, and reliability.
Impressive Features
Nowadays, it is common to find a digital wrench with innovative features like LCD screens and alerts. Opting for a model featuring an LCD screen will ensure easy readings, while visual and auditory alerts will serve as indications when the torque level is reached. In fact, when teamed with user-friendly controls and an ergonomic handle, the unit will also ensure convenient and comfortable use for a long time.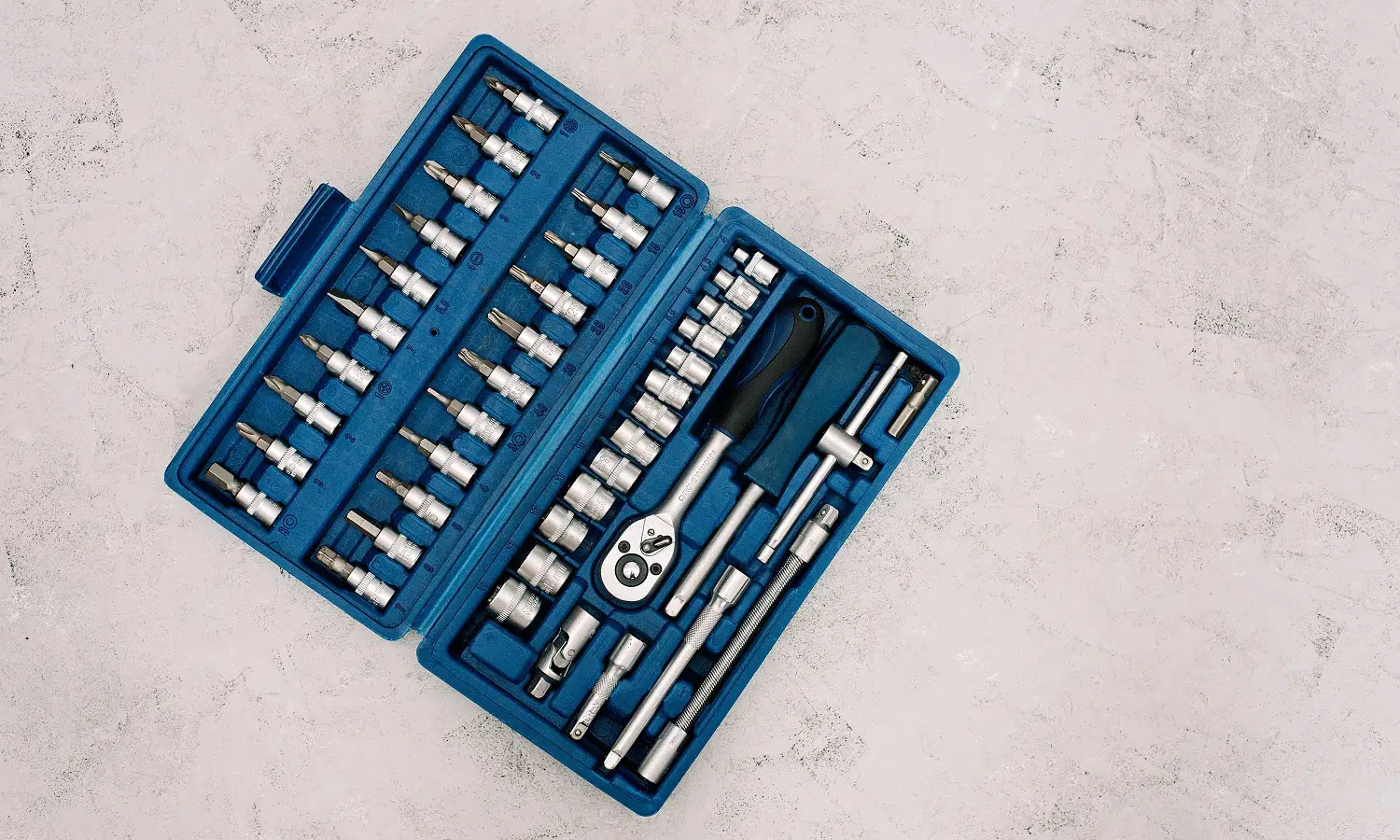 Conclusion
With the help of a quality torque wrench, tightening nuts and bolts is now as convenient as ever. That being said, this is a hand tool, needed by every mechanic or anyone who owns a car or motorbike for quick fixes. 
Not just that, but it is also considered a crucial tool at home, construction, and industrial sites for various purposes. In other words, its diversity is another factor that makes it stand out as a valuable investment.
On that note, we now come to the end of our informative guide to the 10 best torque wrench brands of 2022. And we hope that the comprehensive buying guide provided above will help you make an informed purchase.
So, why wait any longer? Buy one already!
Related Articles
5 Best Split Beam Torque Wrenches  
11 Best Torque Wrenches on the Market Today | Buyer's Guide
Kobalt vs. Husky vs. Craftsman | Husky Tools Reviews