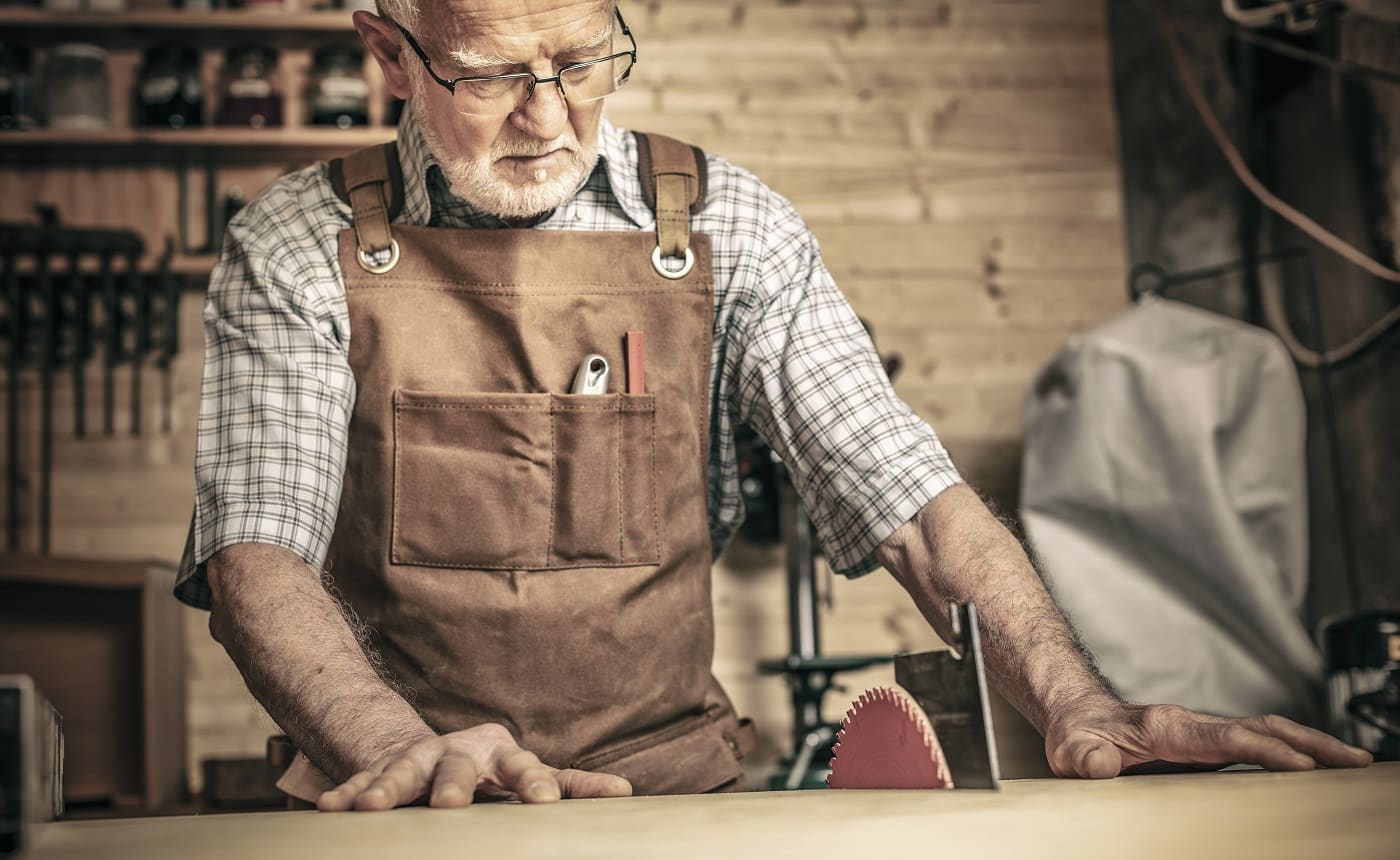 Whether it is framing the garage door or building cabinets, adding a table saw to your collection will speed up your task significantly. 
And while searching for one, you might have stumbled upon the DeWalt DW745 and the DWE7480 table saws. DeWalt makes the best table saws, and this is why it is most popular among professional woodworkers and DIYers alike. 
Both the table saws are compact, portable, and high-performing saws. So, how do you know which one would be an ideal fit for your workshop? Honestly, even professionals need a little help in selecting the correct saw for their workshops. 
And so, to make things easier for you, we've designed this comprehensive guide. We'll walk you through the features, the plus and minus points. This will help you compare the two table saws and choose the best one for your needs. 
So, without any further delay, let's jump right into the deets. 
EDITOR NOTE | DeWalt DW745 and Dewalt DWE7480 are now discontinued by the manufacturer, if you are looking for the latest WEN Planner please check the Dewalt DWE7485.
DeWalt  Overview
DeWalt tools are loved by almost everyone working in the manufacturing and construction industry. If you've been in the woodworking field for some time, you must have seen DeWalt tools on the job site or the woodworking workshops. 
Since its introduction in the modern market, DeWalt has altered our perception of power tools with its compact and portable equipment. 
DeWalt is one of the leading manufacturers in hand tools and power tools. It designs tools to ease all your construction, woodworking, and manufacturing tasks. Although it is an American company, it supplies tools worldwide. Also, what we love is that their tools are user-friendly. 
Speaking of performance, DeWalt's tools are robust and incredibly powerful and are packed with a host of features to ensure efficient cutting. Whether you are an amateur crafter, DIYer, or construction contractor, DeWalt's wide variety of top-notch quality tools are perfect for pulling off your tasks in a breeze.
DW745 vs. DWE7480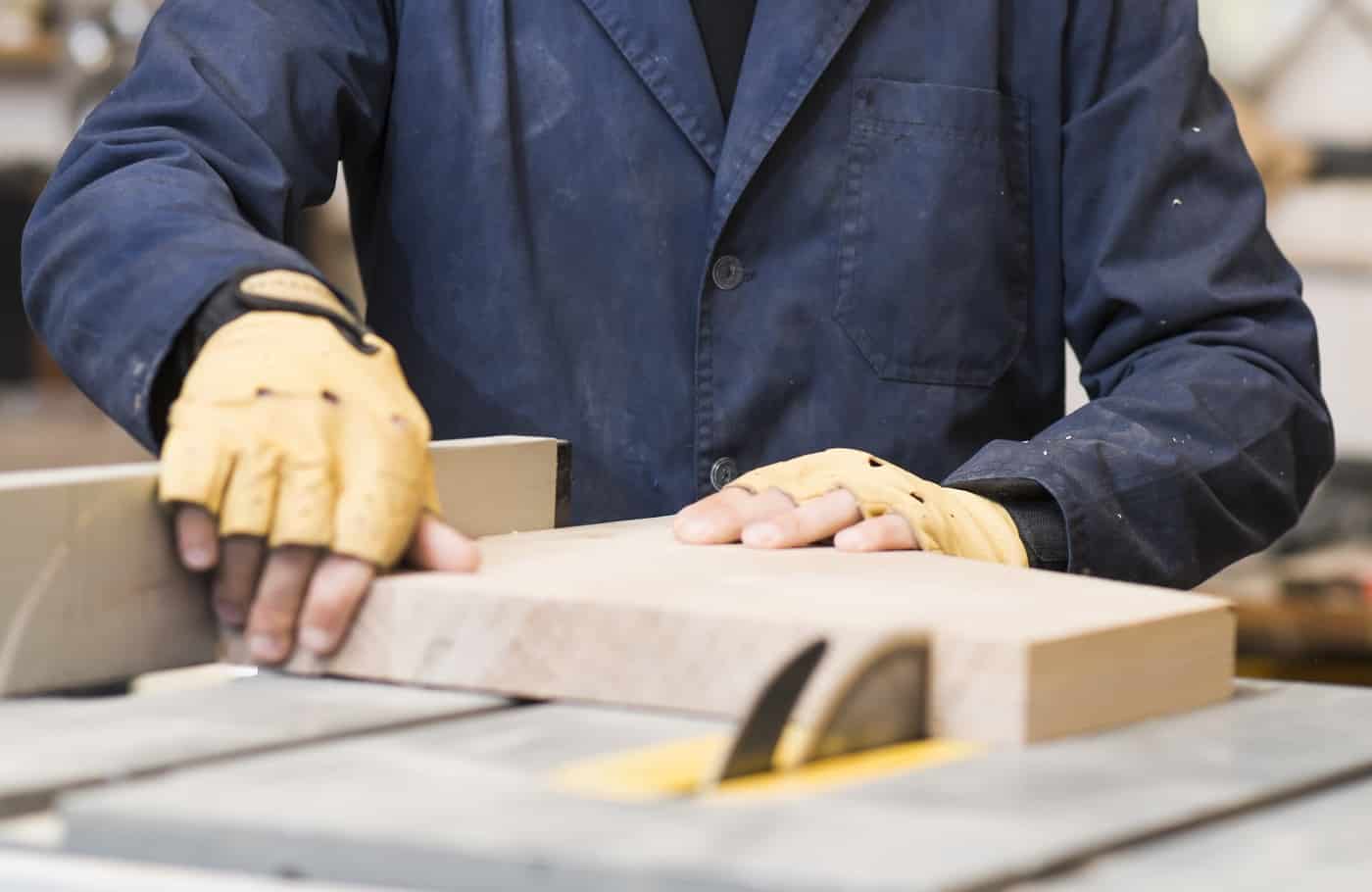 A Glance At DW745
Not only the professional woodworker but even the DIYers know how handy a table saw can be. Rather than fussing and looking for ways to shear large chunks of wood, you can do it in the wink of an eye. This DeWalt DW745 is the perfect option for those who are looking for an affordable table saw to carry out all their tasks. 
The DW745 comes with everything that you will ever need for any of your DIY projects. Since its introduction to the market, the DeWalt DW745 slowly gained popularity and became the go-to option for almost every woodworker, including the DIYers and hobbyists. It is highly praised by users for its durability, accuracy, and above all, portability. 
Speaking of power, this tool is highly powerful for it features a 15 Amp motor that can generate speeds up to 3,850 RPM. Also, you'd be delighted with how easily it allows you to cut at an angle between 0 to 45 degrees. As such, regardless of how you use the saw, your cuts would be clean and quick. 
Furthermore, it has a great rip capacity with 12 inches on the left side and 20 inches on the right side of the blade. Thus, in comparison to other table saws, we'd easily call this one capacious. 
Highly striking is its portability. Weighing about 45 lbs, you can load or unload the saw all by yourself comfortably. Also, you can move the saw easily to the job site. 
Because of its compact design and lightweight, it is storage-friendly. As such, you can properly stash it away in your basement or garage. Plus, it comes with adjustable rear feet that allow you to level it on any surface easily. 
Whether you have to shear wooden planks or sheet metals, its 10-inch carbon miter blade perfectly cuts through with perfection. Also, its 24-teeth indents ensure accuracy and precision. Moreover, you can also add any blade of your choice to enhance precision and performance. It ensures you cut through sheets and wood efficiently with no snags or stalls. 
Features Of DW745
Most people tend to underestimate this table saw, mainly due to its compact size. But you mustn't belittle this small rig for its powerful motor coupled with the speed of up to 3500 RPM packs a powerful punch that can effortlessly handle whatever task you throw at it. 
So, let's jump into the features of this compact yet powerful saw. 
Size And Structure
Let's begin by talking about the size and structure of this table saw. Of course, you must be looking for a saw which will perfectly fit cramped garages or medium-sized workshops so that you can comfortably shear workpieces. 
This table saw is constructed with heavy-duty materials, which makes it strong and highly durable. Although this is a compact tabletop tool, it allows you to shear even larger pieces without any hassle. 
Weighing 45 lbs., you can conveniently carry this tool from your workshop to the job site. Also impressive is its steel roll, which makes this saw highly popular among professionals. The steel cage roll will keep your saw safe against accidental drops. 
Moreover, its onboard storage system lets you store any extra accessories conveniently. So, whether there are nails or small handy tools, you can keep them in the onboard storage system. 
Power
The sturdy construction of the DW745 is coupled with a tough motor of 15 Amp, which is capable enough to cut through whatever workpieces you throw at it. It is because of this strong motor that you can shear even large pieces with much ease. 
The 15 Amp motor spins the blade at a high speed of about 3850 RPM, and so whether it is pressure-treated timber or hardwood, this saw will perfectly cut through all the pieces. Rest assured, you will get precise and accurate cuts in all your projects. 
Cutting Power
The DW745 features a 10-inch blade consisting of 24 teeth allowing you to cut through tough materials without much difficulty. But, if you are looking for precision and accuracy, you will have to switch to a more efficient blade. 
This 10-inch blade will perform efficiently with all the small and medium-sized workpieces that you throw at it. And because of its high torque, you can confidently carry out all your workshop tasks. Furthermore, it is capable enough to make bevel cuts of up to 45 degrees and make cuts of 2.25 inches. 
Moreover, its rip capacity of 20 inches allows you to make variations while cutting. Plus, its overload protection system is our favorite which ensures robust performance in any workpiece. 
Dust Collecting Port
Sawing wood is a messy affair, and so just like other saws on the market, this too features a dust management system. Its dust collecting port does a pretty decent job in keeping the place clean by collecting all the sawdust. 
User-Friendly
Most people ignore the user-friendly aspect while choosing a saw. However, you mustn't ignore it for it is the most important aspect. Thankfully, this DW745, because of its tabletop design, is a user-friendly saw. 
While using this saw, you can easily make adjustments to fit in your workpiece. This ensures accurate and perfect cuts on your workpieces. Also, this table saw is simple to set up. You just need to use a wrench and no other tool. Honestly, this easy setup saw is quite time-saving. Plus, its portability is a bonus.  
A Glance At DWE7480
As a powerhouse tool manufacturer, DeWalt solidified its position in the market with the introduction of DWE7480. The DWE7480 is quite similar to the DW745 table saw by DeWalt. It is an upgrade to the previous models manufactured by the company. 
This table saw is well-constructed with heavy-duty components, and so it is one of the robust and durable saws currently available on the market. It is equipped with a robust motor of 15 Amp, which delivers enough power and torque to cut through any material with accuracy and precision.  
It delivers a high speed of up to 4800 RPM, which is pretty impressive. With such high speed, you can carry out all your cutting and shearing tasks like the wind. Its larger rip capacity has made it highly popular among the woodworkers as it shears large pieces smoothly and efficiently. 
Also, because of its telescoping fence rail system, you can use this for heavy-duty tasks without any snags or stalls. Plus, it allows you to perform bevel-cuts between 0 to 45 degrees. Its adjustable rear feet make it great for those job sites with uneven surfaces. 
As against other DeWalt saws, this is significantly lighter in weight. Weighing about 45 lbs, you can carry the saw easily from your workshop to the job site. Also, this makes the saw highly storage-friendly. So, you can tuck it away in any corner of your garage or workshop. 
Features Of DWE7480
DWE7480 by DeWalt is portable, and an affordable table saw. Also, it is relatively easy to handle and offers adequate power to carry out all your cutting tasks quickly as a wink. With a high speed of up to 4800 RPM, you can carry all your shearing tasks with utmost precision and perfection. 
So, let's take a look at the features of this upgraded DeWalt table saw. 
Design
With DWE7480, we'll kick it off with its design. This well-constructed table saw is sturdy and saves a lot of storage space, thanks to its compact design. It features a Site-Pro Modular Pro Guarding System, which allows you to adjust the knife and blades of the saw. As such, this ensures you work conveniently and safely. 
As it is made from heavy-duty components, this table saw is highly durable. Also, it features a metallic base which ensures the saw will last for years. Moreover, it has an onboard storage system so that you don't have to worry about storing accessories. 
It weighs about 45 lbs. and is significantly lighter in weight which makes it easy to carry around without any trouble. 
Motor
DWE7480 is equipped with a powerful motor of 15 Amp, which efficiently cuts through any workpiece you throw at it. Although most table saws are equipped with the same motor, DeWalt cuts above the rest because of its affordable price tag. 
Also, its robust motor spins the blade at a high speed of about 4800 RPM to allow you to carry out all your cutting and shearing tasks in a breeze. Whether you have to cut through thin sheets or hard and thick pieces, DWE7480 allows you to complete all the tasks smoothly and efficiently. 
24 Inches Cutting Board
The 10 inches blade of DWE7480 is pretty sharp to cut or shear any piece. With its 24 inches cutting board, you can ensure precise and accurate cuts on your pieces. Because it operates at a high speed of up to 4800 RPM, you can carry out even your large-scale tasks without much hassle. 
Its high speed makes it an ideal fit for all your workshop tasks. Its 24 inches rip capacity is highly impressive, for it is capable of shearing through whatever piece you throw at it. Whether it is wood, steel, plastic, or hardboard, you name it, DWE7480 shears it. 
Moreover, its blades can handle wide boards as well. DWE7480 is best if you are looking for smooth, perfect, and accurate cutting. 
Dust Collecting Port
No matter how much fun sawing is, you wouldn't deny that the mess it leaves behind is frustrating. But, DeWalt has equipped its DWE7480 with a dust collecting port to ensure sawing isn't a messy affair anymore. 
Its aluminum dust collecting port can be connected to a 2 1/2 shop vac which collects dust effortlessly. As such, this ensures your workshop remains clean. 
Hassle-Free Operation
DeWalt DWE7480 is pretty easy to set up without any professional help. Installing the guards and the fence is slightly challenging. However, once you figure it out, it is easy to set up this saw in your workshop. 
Moreover, this saw is pretty easy to use and time-saving than others on the market. Also impressive is its ergonomic handle, which allows you to carry out your cutting tasks much more smoothly and efficiently. 
Forward Facing Hand Crank
The DeWalt DWE7480 features a Forward Facing hand crank that allows you to adjust height like a piece of old tackie. You can easily adjust the height depending on the size of the material you're working with. 
Be it large or small metal, plastic or hardwood, you can adjust according to the thickness and size of the piece. You might well have to take a few turns before reaching the maximum and the minimum points. 
DW745 vs. DWE7480 Compared
DeWalt manufactures the best table saws and buying one from DeWalt guarantees that you're investing in the best. When you have to pick one between the DW745 and DWE7480 table saws, you need to know what sets them apart.
And so, here we are discussing some important factors you must consider while choosing between the two. So, let's get started. 
Motor/Power
Table saws aren't meant for any of the trivial tasks. They are meant for cutting and shearing wood pieces, and so one of the first things that you must look for is the power or motor of the saw. If the motor isn't powerful enough, what good is the tool for? 
Nevertheless, when we talk about power, the two models are on similar terms. Both the table saws feature a 15 Amp motor which is powerful enough to carry out all your cutting and shearing tasks like the wind. So, there isn't any clear winner here. 
Speaking of their portability and affordability, the powerful 15 Amp motor is the best that you can have at your workshop. So, regardless of what you choose, you will be assured of efficient performance without being heavy on the pockets. 
Rotation Speed
Both the tools are equipped with a 15 Amp motor to carry out your task efficiently. However, we noticed there's a slight difference in the rotation speed of the two saws. The DW745 saws torque motor rotates the blade at 3800 RPM. 
On the other hand, the DWE7480 cuts at a capacity of 4800 RPM. And the higher the cutting speed, the tougher materials the table saw can handle. And so, DWE7480 wins over DW745. 
For professionals, workshop owners, and job site workers, DWE7480 is an excellent option that will let you cut through any piece you throw at it smoothly and efficiently. And also, this adds to the versatility of DWE7480, and so whether you've got hardwood or softwood, you can work quickly, without any hassle. 
Dust Port
Sawing wood is without a doubt a messy task, and cleaning after a tiring day is frustrating. So, a dust port is another important feature to look for while choosing a table saw. And luckily, both the DW745 and DW7480 feature a dust port of 2 1/2 inches. 
This saves quite a lot of your time and effort by collecting all the wood shavings in one place, thereby keeping your workshop clean. Also, the size is perfect for collecting all your wood shavings and also big enough to fit shop vacs. So, you don't really have to worry about using any adapter or modifications. 
And so, the dust port of both the saws performs excellently in keeping your workshop or garage clean. You may choose either one for your task. 
Size Of The Blade
If you've been working in the workshop for quite some time, you must be aware of how crucial the size of the blade of a table saw is, for it determines what your table saw can best shear. The small 8 inches blades are perfect if you are a DIYer, a hobbyist, or an enthusiast for it perfectly shears small and medium-sized pieces. 
However, if you are a professional or a workshop owner, and your job involves dealing with large and thick workpieces, you'd be needing a 12-inch blade saw coupled with a powerful motor. 
DeWalt has been in the market for decades and is pretty much aware of this point. And so, it has equipped both the DW745 and DWE7480 with a 10-inch blade to cut through all your workpieces without snugs and stalls. And, its 15 Amp works perfectly to provide you accurate cuts. 
Apart from the size, the construction of the blade is impressive. DeWalt has used carbide, which is one of the toughest materials; kudos to DeWalt for getting this right! Also, this makes it highly durable for the blades to remain sharp for quite a long time. 
Plus, the blades consist of 24 teeth ensuring they cut through efficiently no matter what piece it is. So, it also adds to their versatility. 
Arbor Size
The arbor size is quite an important factor for professional woodworkers and those owning a workshop.  However, DIYers or small-scale woodworkers do not pay much attention to the arbor size of the table saw. But, you mustn't ignore this aspect while choosing a saw for your tasks. 
Both the models have the same arbor size of about 5/8 inches, which means the blades of the two saws are also of the same size. 
As such, the same arbor size means the blades of DW745 will work perfectly on the DWE7480, which means you can interchange and use them. This is particularly beneficial for those who keep on modifying or altering their blades. 
Maximum Cutting Depth
Equipped with the same 15 Amp motor and 10-inch carbide blade, it should come as no surprise that the DW745 and DWE7480 cut to the same depth. Or if not exact, at least pretty close to it. 
Both the DW745 and DWE7480 deliver a maximum cut depth of 2 1/4 inches at 45 degrees and 3 1/8 at 90 degrees. Regardless of the nature of your task, this cutting depth makes it perfect for all kinds of workpieces. 
Despite being compact, the cutting depth of these two tools is pretty impressive. No matter what pieces you throw at it, it will cut through smoothly and perfectly. 
As such, both these tools are efficient enough to make bevel cuts. Plus, because they are equipped with a carbide blade, you don't have to worry about making bevel cuts. You can adjust the blade up to 45 degrees and make cuts as per your needs.
Rip Capacity
We've seen how the DW745 and DWE7480 are similar to each other in certain aspects. But, in terms of rip capacity, they stand apart from each other. With the DW745, you enjoy a maximum rip capacity of 20 inches to the right side and 12 inches to the left side blade. 
On the contrary, the maximum rip capacity of the DWE7480 is 12 inches to the left but it gains a cutting edge over DW745 due to its 24 inches blade capacity on the right side. With such rip capacity, both the table saws perform excellently. However, if you often deal with thick and large pieces, you must spend a few bucks more and go for DWE7480. 
As for DIYers and enthusiasts, we don't think rip capacity would be a major concern for you. So, going for DW745 will be a perfect option. 
Size
In terms of size, the DeWalt DW745 table saw edges over the DWE7480. Although both the tools are compact and portable, the DWE7480 makes a perfect fit for your garages and workshops because of its dimensions. 
Meanwhile, the DWE7480 with 25.75 x 26.50 x 13.88 inches might not be a great choice for your cramped garage or not-so-large workshop. Also, the dimensions of 22.72 x 29.21 x 16.73 inches of DW745 make it easy to carry from your workshop to your job sites. Also, it does not take up much space in the car cabinet. 
Although they both weigh the same, the compact size of DW745 over DWE7480 makes it ideal if portability is what you're looking for in a table saw. 
Price And Warranty
DeWalt's table saws are great, mainly because of their affordability and portability. And the DW745 and DWE7480 are no exception. But in terms of price, DW745 edges over DWE7480 for it is relatively easy on your pocket. 
The compact size coupled with a less powerful motor makes it cheap and cheerful. But it must also be noted that although DeWalt has made this saw affordable, it doesn't compromise with performance. It offers excellent power and versatility to carry out all your tasks. 
However, the two tools stand apart from each other in terms of the warranty. The DW745 comes with a 3-year warranty which includes repairs, replacements while also covering manufacturing defects. Apart from that, they offer a money-back guarantee of 90 days and an additional year of service, in case of any issue. 
Meanwhile, the DWE7480 comes with only a limited warranty of 3 years. Although 3 years warranty isn't bad, it certainly isn't as good as what is offered by the DW745. This speaks volumes of the durability of DW745 in comparison to DWE7480. 
So, DIYers, hobbyists, and enthusiasts must definitely go for the DW745 table saw if a budget-friendly saw is what they are looking for. 
Why Prefer The DW745?
What we love about DW745 is that although it is compact, it features a powerful motor of 15 Amp. With its speed of 3800 RPM, you can carry out all your cutting and sharing tasks comfortably. 
Also, it is portable, so you can carry this to your job site without difficulty. Its compact size allows you to store it conveniently in your garage or small workshop. You can also adjust the bevel cuts up to 45 degrees and ensure accurate and precise cuts on your workpieces. 
Plus, it features a guarding system to ensure your safety. No matter if you're a DIYer, a hobbyist, or a professional woodworker, this DW745 will be an excellent choice for all your small to medium-sized projects. 
Pros
Lightweight

Sturdy construction

Adjustable blades

Affordable

Extended warranty with additional services
Cons
Noisy motor

Low rip capacity
Why Prefer The DWE7480?
The DWE7480 also features a 15 Amp motor, just like the DW745 saw. However, its high RPM speed makes it a perfect option if you are dealing with large and thick workpieces. Furthermore, its 45 lbs. weight will allow you to carry it from one place to another without any difficulty. 
Also, its ergonomic handle allows you to shear materials with ease. For professional woodworkers, this DWE7480 is excellent because of its excellent performance, sturdy construction, and its excellent rip capacity. 
Pros
Ensures accurate and more precise cuts

Ideal for heavy-duty pieces

Lightweight

Portable

Large rip capacity
Cons
Expensive

Doesn't includes a stand
Safety Tips For Using Table Saws
The cutting or shearing tools are not something you can trifle with. Even a small amount of carelessness could lead to serious accidents. And so, while using a table saw, it is important for you to follow certain safety tips to ensure your safety as well as those around you. 
Also, before beginning to work with one, make sure you go through the manual carefully. 
Use a dust mask to prevent inhalation of dust

Make sure to wear goggles and gloves to keep away dust and debris

Wear proper clothing to avoid accidental snugs 

Handle the table saw carefully 

Always switch off the saw when you're not using it

Do not leave your saw unattended
EDITOR NOTE | DeWalt DW745 and Dewalt DWE7480 are now discontinued by the manufacturer, if you are looking for the latest WEN Planner please check the Dewalt DWE7485.
Dewalt Table Saw FAQ
We understand that choosing the correct table saw is quite a challenge, particularly when both the tools perform impeccably. Whether you are planning to go for the DW745 or DWE7480 table saw, you might have some doubts or queries in your mind regarding the two table saws. 
To make you choose the best, we are discussing a few commonly asked questions in this section regarding the two table saws by DeWalt. So, let's not waste time and dive right into the questions. 
Which Of The Two Come With A Stand?
Unfortunately, none of the two table saws come with a stand. However, DeWalt has customized a stand for its DWE7480 model, and so you can buy them separately from DeWalt. It will provide much better stability while cutting workpieces.
Can A Dado Blade Be Used With The DW745 Model?
Although you can change or replace the blades of this unit as per your needs, dado blades aren't compatible with this unit. Its 5/8 inches arbor is too short to accommodate the dado blade's width. Moreover, when you purchase the unit, go through the manual to know more about which types of blades can be used with the DW745 model.
Are Dust Bags Provided With The Table Saws?
No, the unit does not include a dust bag. You will have to connect a shop vacuum to the dust port, which will collect all the dust and debris, thereby keeping your surroundings clean.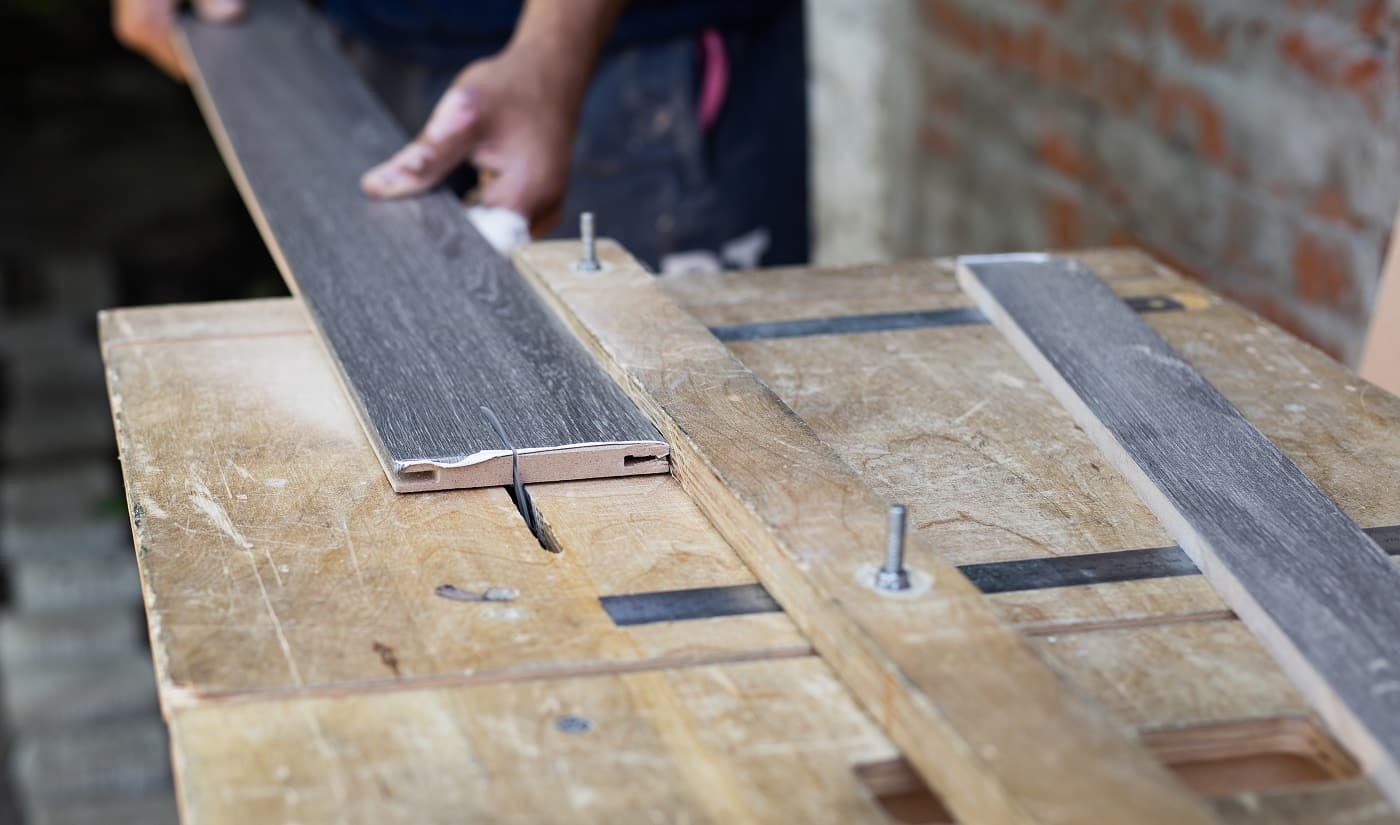 EDITOR NOTE | DeWalt DW745 and Dewalt DWE7480 are now discontinued by the manufacturer, if you are looking for the latest WEN Planner please check the Dewalt DWE7485.
Summing It Up
All in all, both the DW745 and the DWE7480 by DeWalt are outstanding table saws. And so, it is extremely difficult to pick a winner. 
While the two table saws of DeWalt are similar in terms of performance and features, the DWE7480 certainly outshines the DW745. But, even the DW745 does a commendable job in shearing wood pieces with accuracy and perfection.
Ultimately, it all boils down to the needs and preferences of the users. So, the final choice is yours. 
However, if you are looking for a budget-friendly option, the DW745 will be perfect for your small to medium woodworking tasks. Meanwhile, the DWE7480 will perfectly suit the workshop owners and the professionals. And on this note, we come to the end of our comprehensive guide and hope that it was useful enough to help you make an informed decision. 
That's all for today, folks. See ya!
Related Articles
Different Types of Saws & How to Use Them
Single Bevel Vs. Double Bevel Miter Saw  
11 Best Belt Sanders Right Now
13 Best Random Orbital Sanders